Iced Irish Coffee Recipe
When I asked Clyde which cocktail would make his Father's Day he said 'something with coffee and cream' so I scoured my Bar Book and found this wonderful Iced Irish Coffee. Then to further turn it into Clyde's dream cocktail, I used Bourbon instead of Irish Whiskey. And it will be tricky to hand it over to him once it's made, as this chilled coffee delight is terribly drinkable.
This is a wonderful summer drink, albeit quite feisty, as the chilled coffee makes it really refreshing. Clyde does have a penchant for a creamy cocktail, but this has more of a boozy coffee milkshake feel. I couldn't feature a cocktail for Father's day as chosen by my own Father as it would have been yet another Gin and Tonic based affair *like Father like daughter*. So I hope you enjoy Clyde's Father's Day cocktail choice, and feel free to use the spirit of your choice. You remember the after dinner liqueur coffee menus of old – Calypso Coffee with rum, Italian Coffee with Amaretto and French Coffee with Grand Marnier, go crazy with the contents of the very back of your drinks cabinet.
Here's the line up for my Iced Irish Coffee with Bourbon. I have sneaked that large bottle of fancy Bourbon away from Clyde again – it is so yum though.
Start by making a nice strong coffee and leaving it in the fridge to cool. Then, take a large tumbler and add the light brown sugar, I used two teaspoons as Clyde has a sweet tooth. Then pour in the spirit of your choice and stir well to blend the sugar and booze.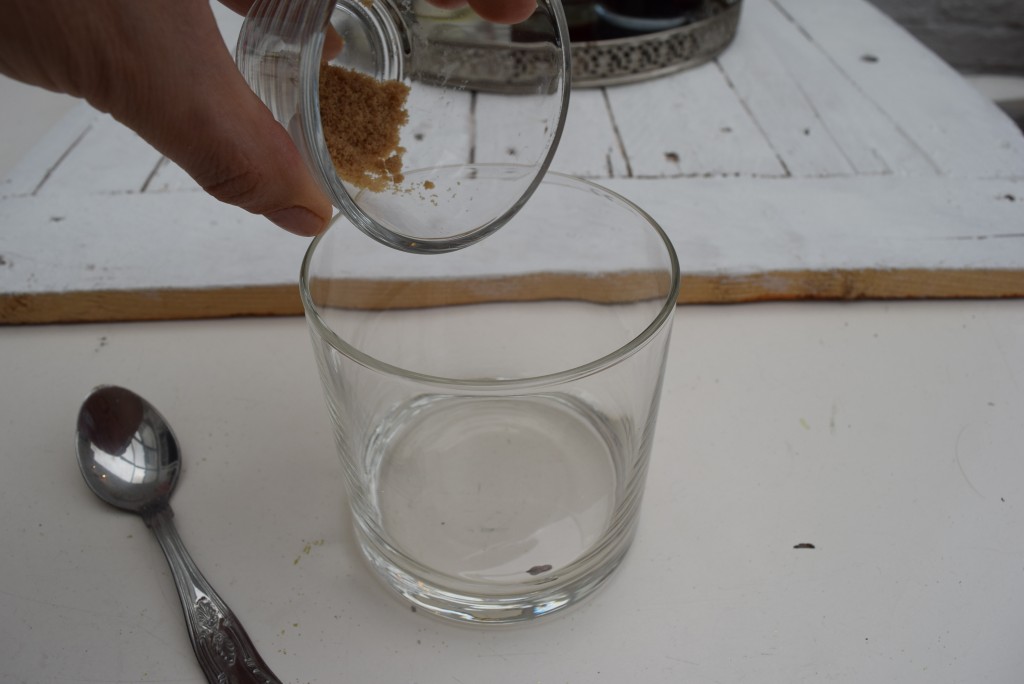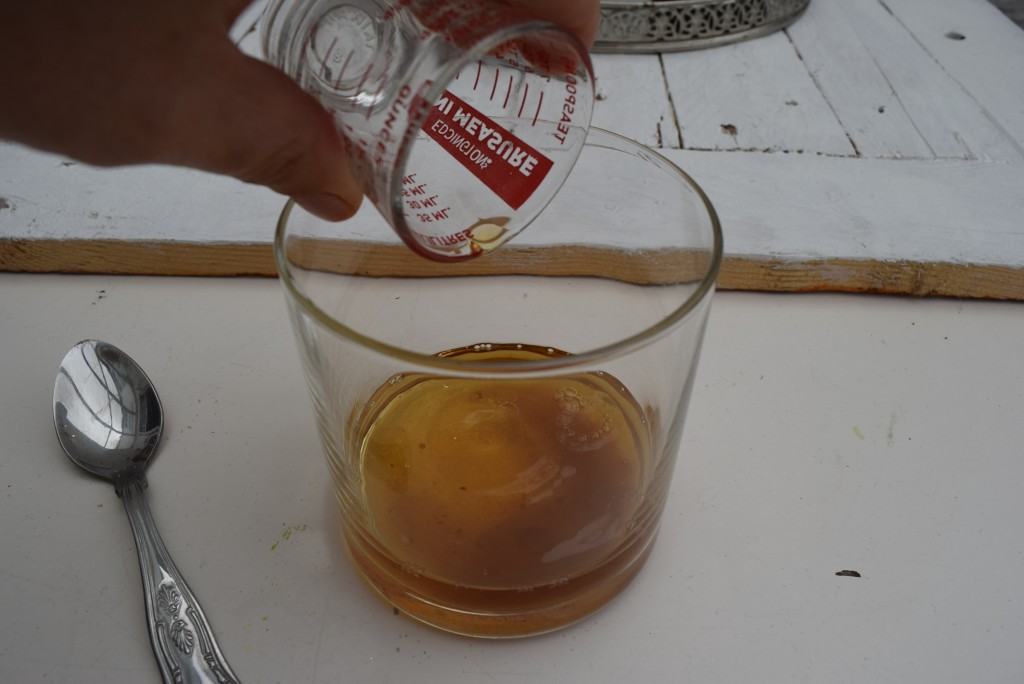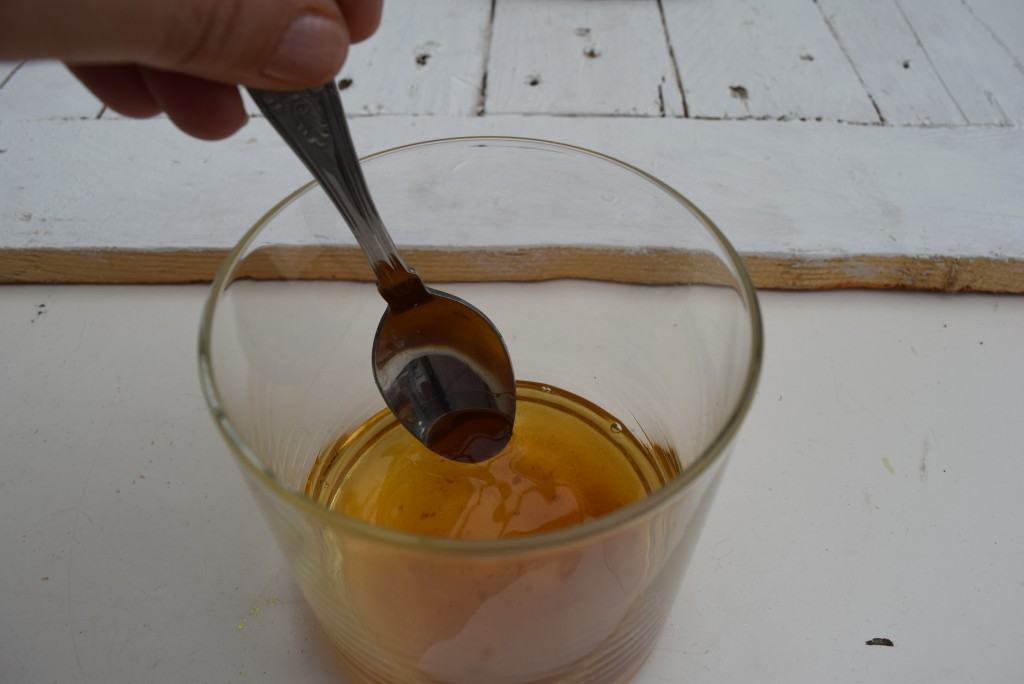 Next, tumble in a handful of ice to chill everything, then pour in the now cold black coffee.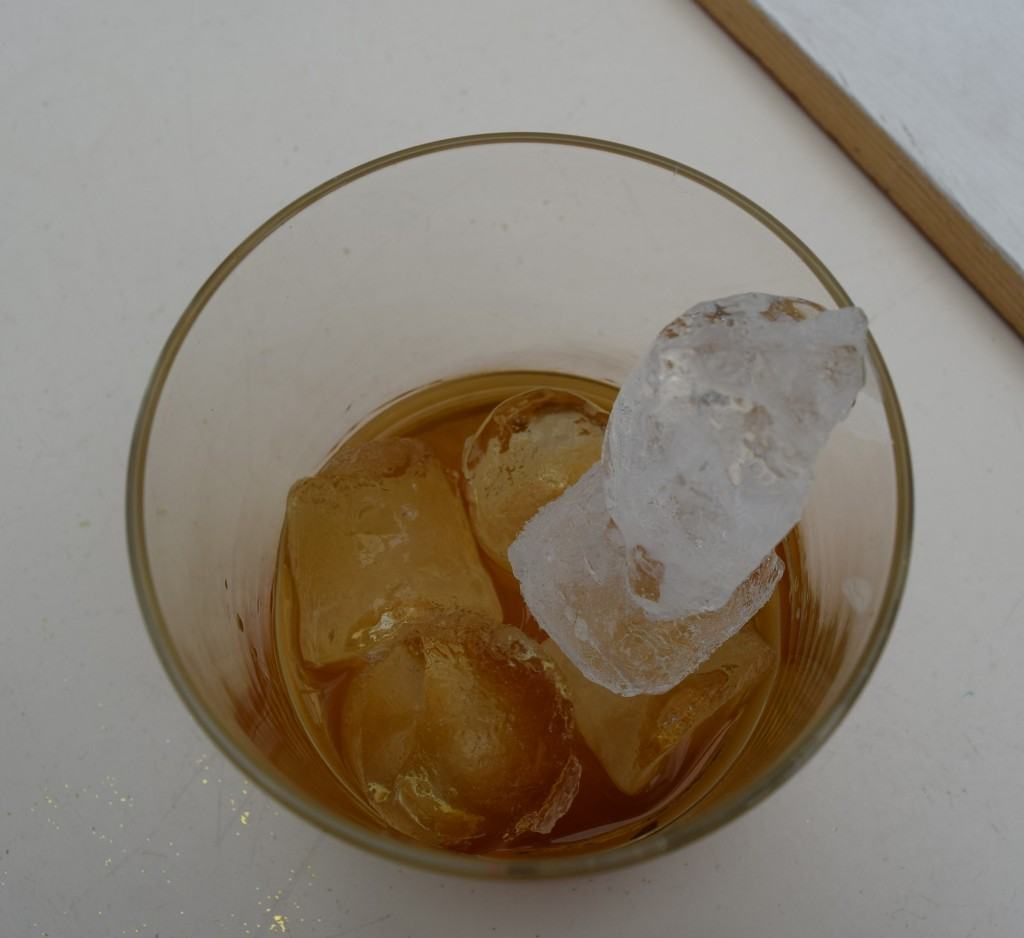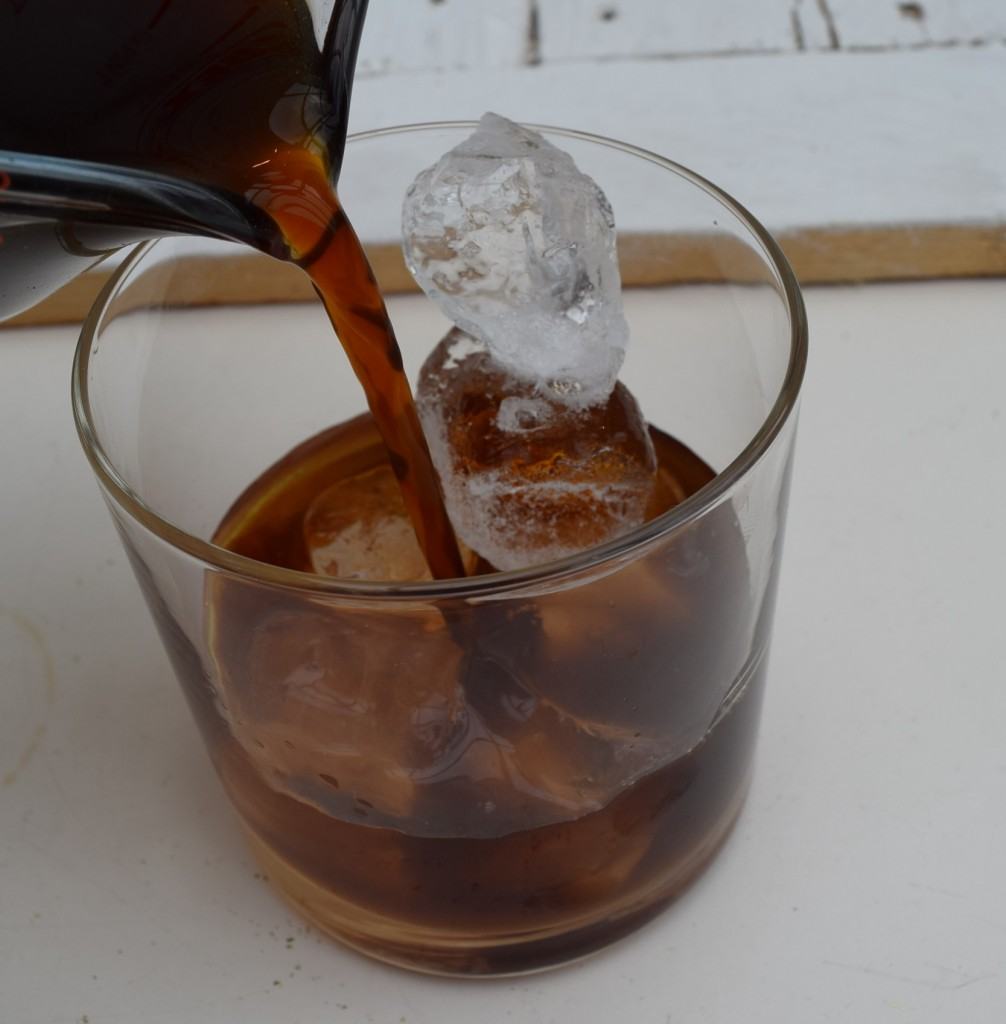 After another good stir, add a slug of double cream and stir well to blend all these delicious ingredients into a creamy iced delight.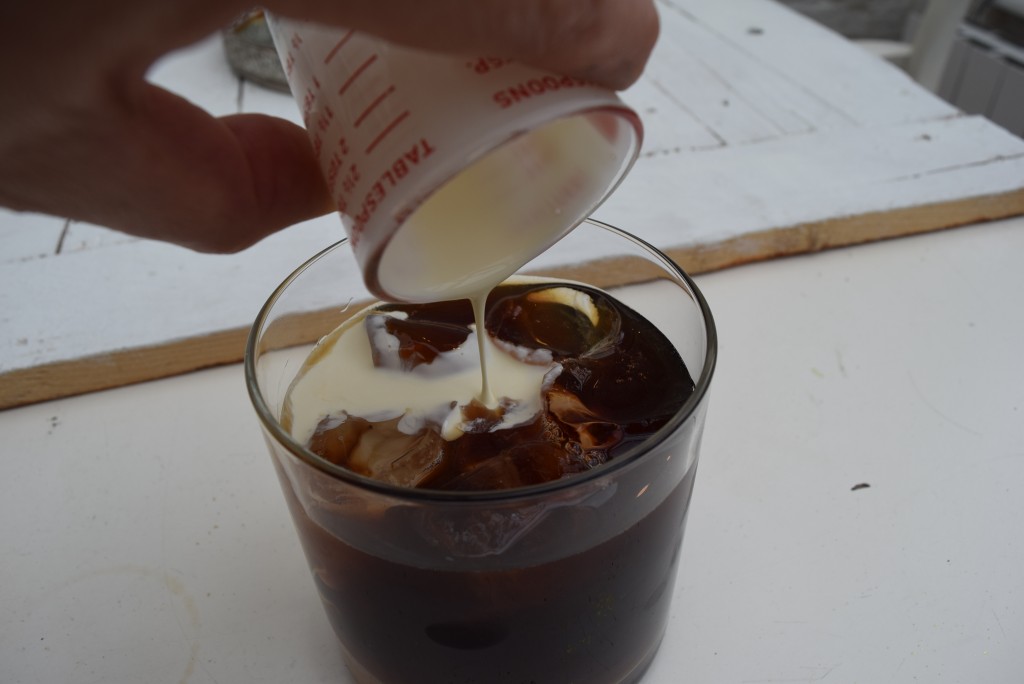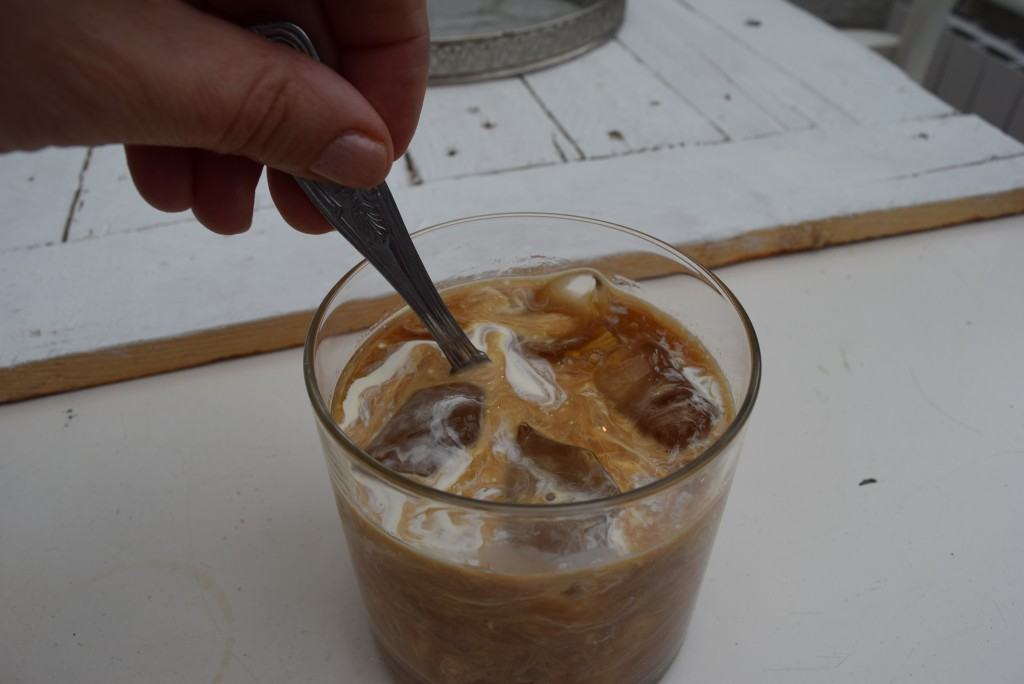 I served this with Clyde's other passion, *not Southampton FC* some chocolate.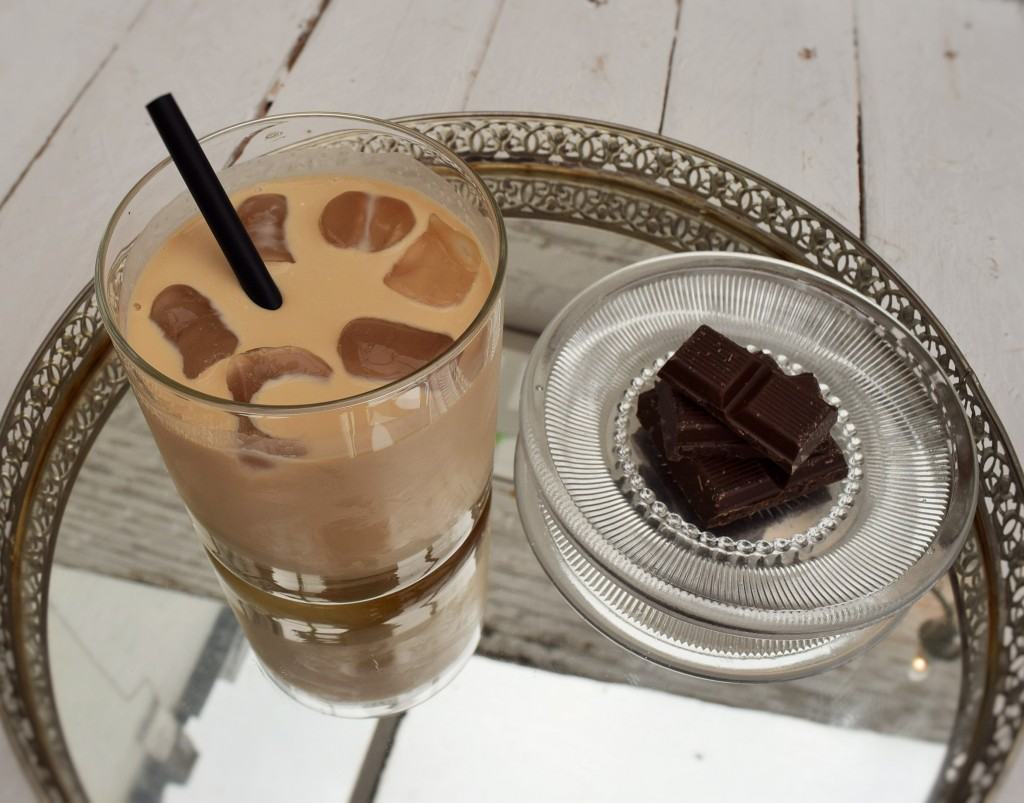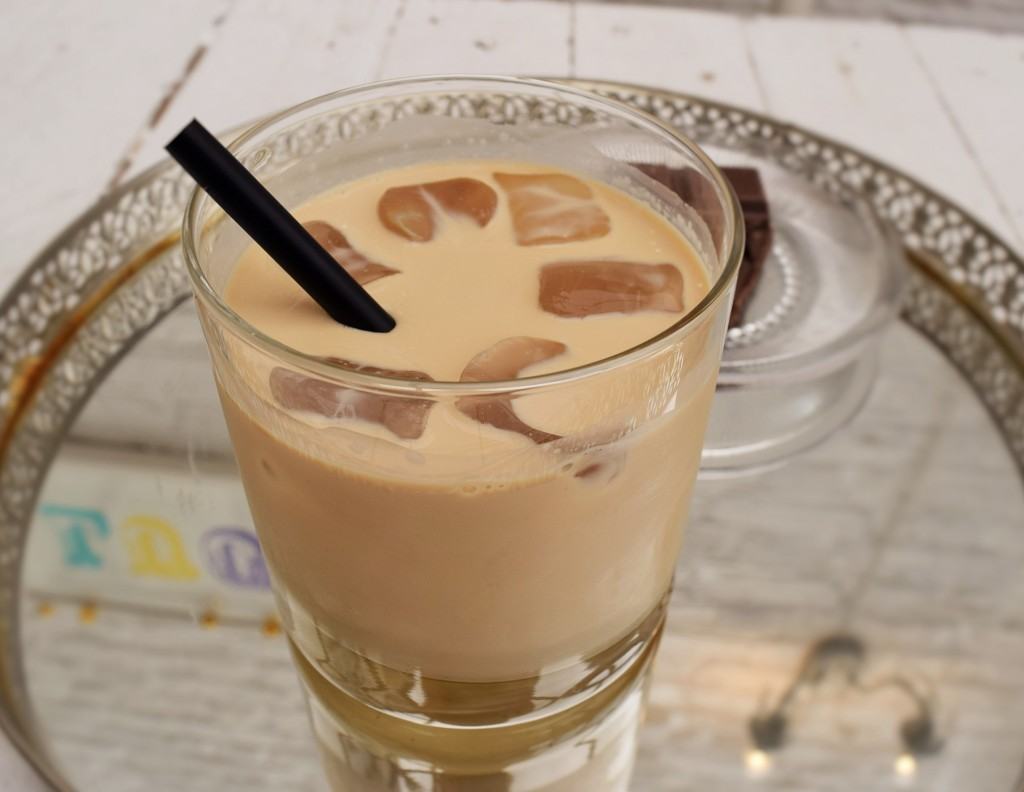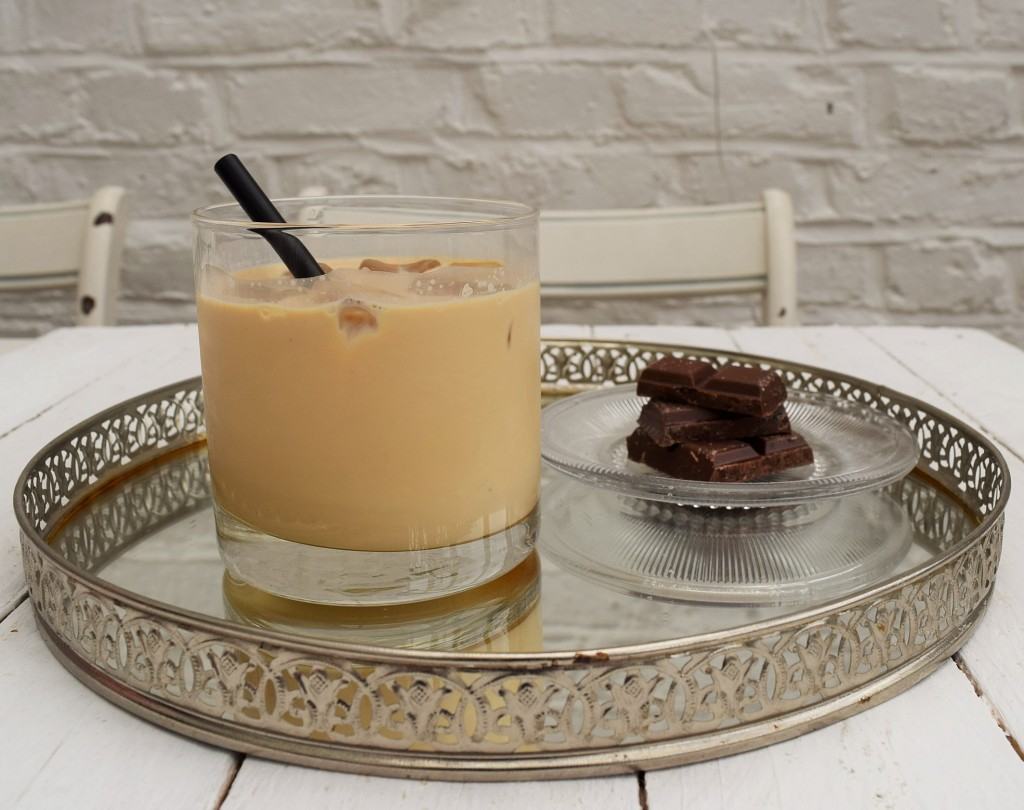 To all the Father's, Step Father's, Grandpa's and husbands, have a drink on Lucy Loves this Father's Day. You definitely deserve it.
Lots of love
Lucy x
Iced Irish Coffee Recipe
Serves 1
You will need ice and a large tumbler
40ml Bourbon or Whiskey
1 to 2 teaspoons light brown sugar
125ml freshly brewed coffee, cooled
25ml to 50ml Double cream
Take a large tumbler tip in the brown sugar then add your chosen whiskey or spirit. Stir well then add a big handful of ice. Pour in the black coffee and stir again. Then top off with the double cream and stir it all together until well mixed. Sip this wonderful iced liqueur coffee.