Pineapple Upside Down Cake Recipe
I love all things vintage. The trend towards buying anything shabby or with a hint of peeling paint is hardly a new one, but it's a style I am all over.  It also suits my slightly tired sense of charm and our entire lack of decorating skills. Shabby chic also now seems to be moving over into my style of cooking. Old recipes are brilliant and there is a reason they are still being made today. Because they are: a) delicious b) kerfuffle free and c) usually feature good, natural ingredients, if a little 70's in style. With the past in mind, today's post is for a good old Pineapple Upside Down Cake.
We were discussing the merits of school dinners at work recently which is when we remembered the delights of a Pineapple Upside Down Cake and my God, the delights are many. This soft cake is dowsed in a sort of buttery pineapple syrup, bejewelled with the vintage cherries. I used Maraschino cherries, as I always have a jar of these on hand for cocktails, however, an even more shabby glace cherry would be just as good. The cake is beyond simple to make, you don't even need a mixer if you have a bit of elbow grease to hand. Make it in one bowl then bake for 35 minutes for a slice of pudding or afternoon tea heaven. This fantastic old school recipe comes from the evergreen BBC Good Food, with thanks.
I loved my school dinners, incidentally, we used to have a particularly tasty Chicken Supreme which I could still devour today and sausages and mash to die for. This Pineapple Upside Down Cake, is probably tastier than the school one, but it's more about the charm and memories which go with every mouthful. That and the fact you can slather it in cream, custard and/or ice cream and be reminded of the days when you didn't even know what a calorie was.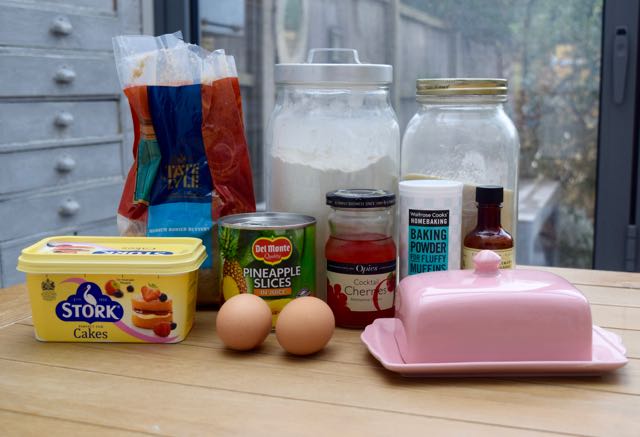 Tinned pineapple and Maraschino cherries, this is a right trip down memory lane. I do think, however, that tinned fruit still has a place in society and my children will always eat a tin of peaches drowning in double cream, as will I.
This is super simple so make a start by pre heating your oven to 160 degrees fan assisted and buttering a 20cm round cake tin. Just a normal sandwich pan depth one is fine here. In a large bowl, you can reuse for the main part of the cake, beat together the soft butter and light brown sugar until well mixed and smooth.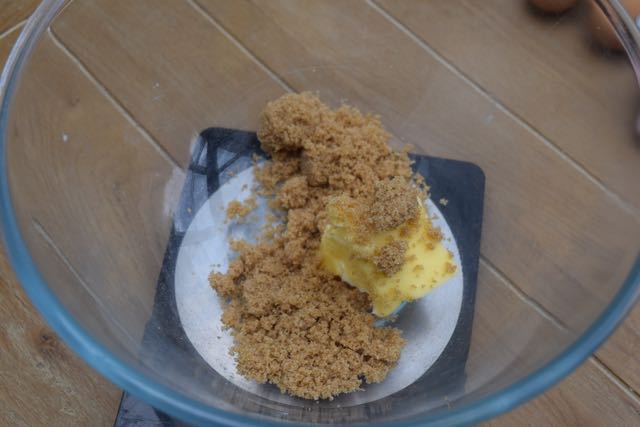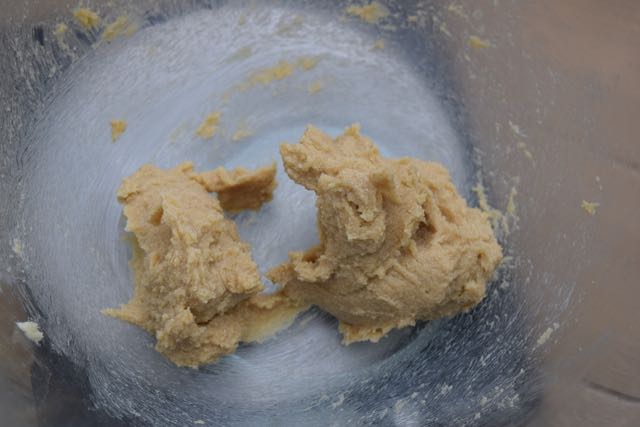 Spread this buttery mix over the bottom of your tin and slightly up the sides. No need to be precise, this is shabby chic at it's finest.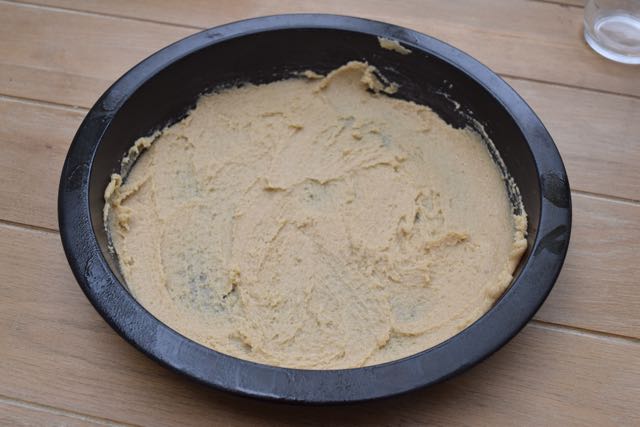 Now, drain the pineapple, keeping the juice and lay the rings artistically over the butter/sugar mix. My cake tin only allowed for 4 whole rings so I cut up the others and fashioned a sort of patchwork affair.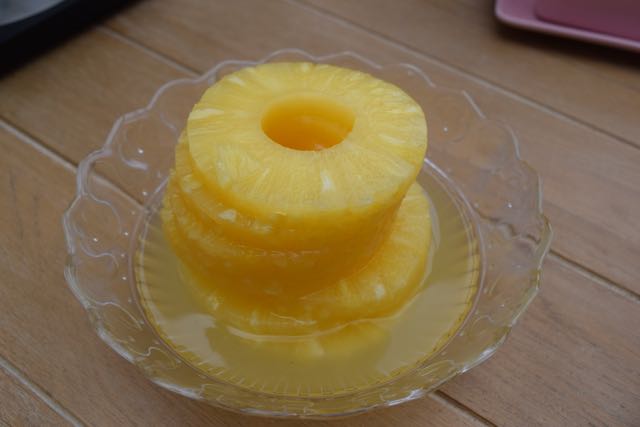 Now, dot on a few cherries where you see fit then crack on with the cake batter.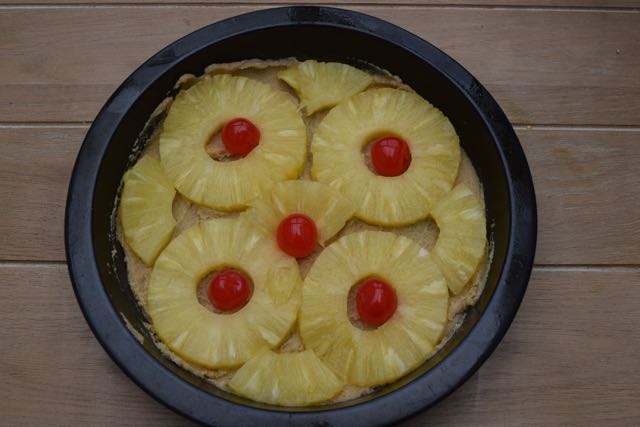 Using the bowl you used for the base, add all the rest of the ingredients, including two tablespoons of the salvaged pineapple juice. Whisk or beat with a whisk or wooden spoon until smooth and well combined.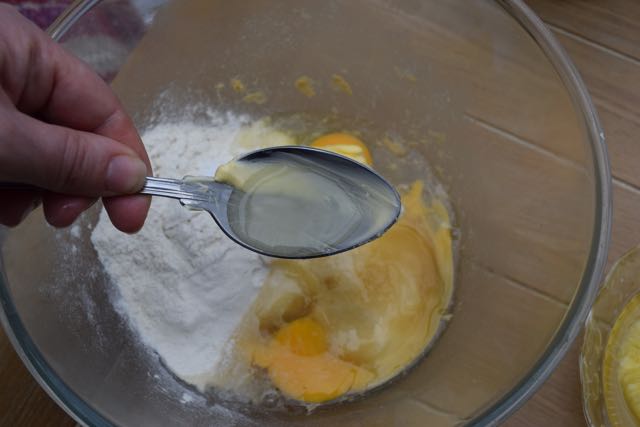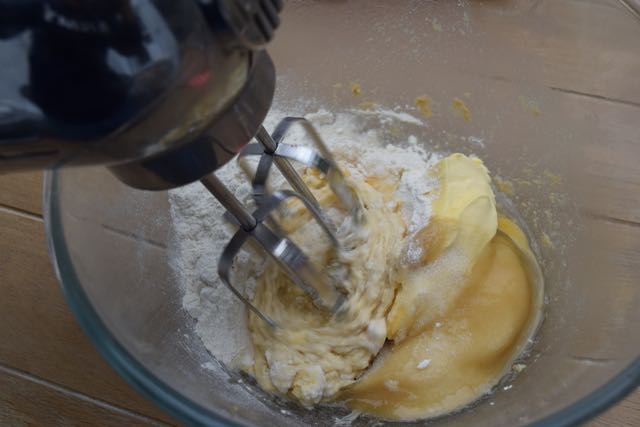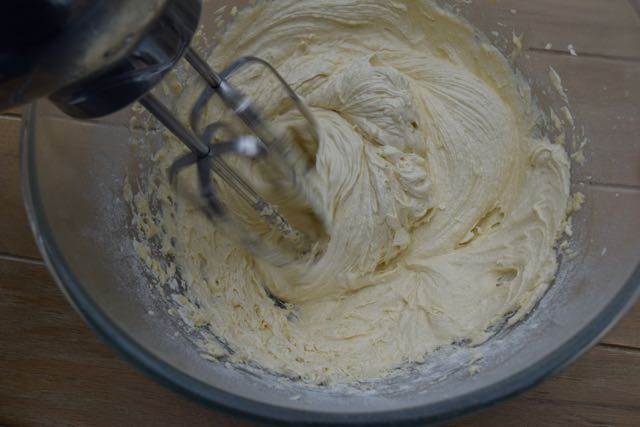 What could be simpler. Spoon this onto your pineapple masterpiece and level the top with a knife.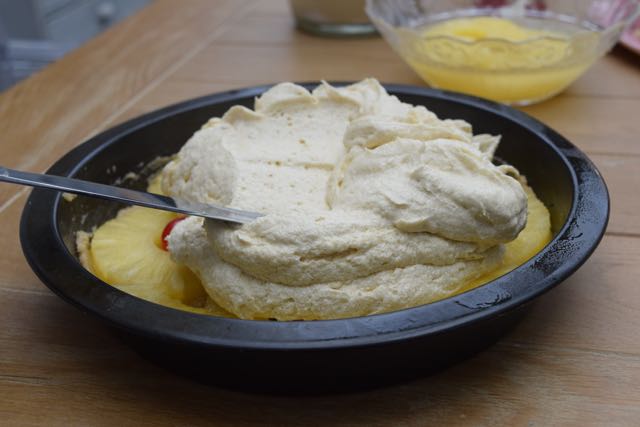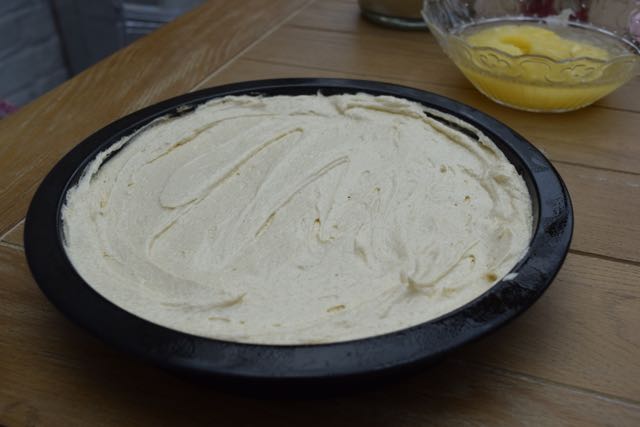 Pop into your pre heated oven for 30 to 35 minutes or until golden brown and firm to the touch. It will be quite brown, don't panic.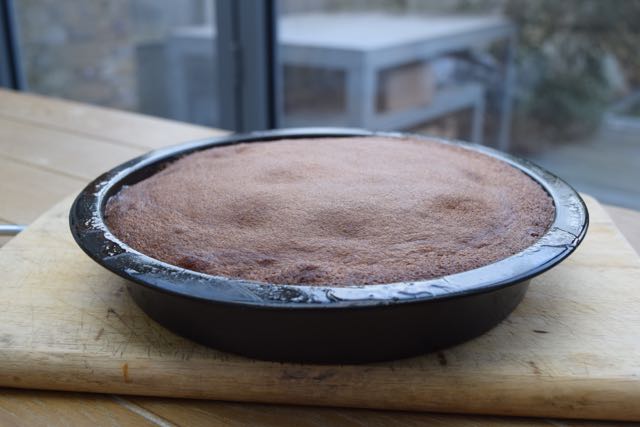 If you are serving this hot, leave to settle for around 10 minutes then run a knife round the edge of the tin then turn out onto a serving plate. If not, leave to cool to room temperature then turn out.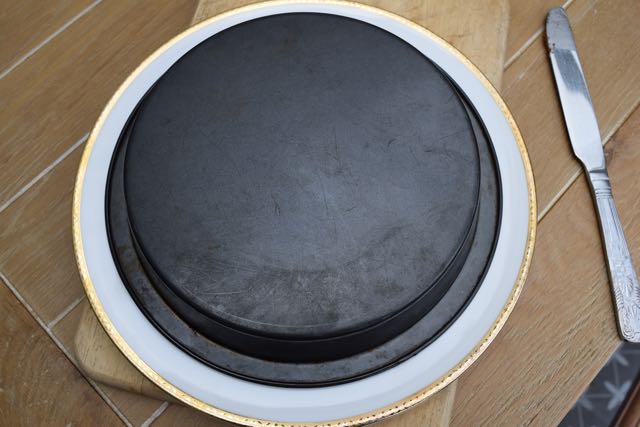 Ta-dah. A fanfare please.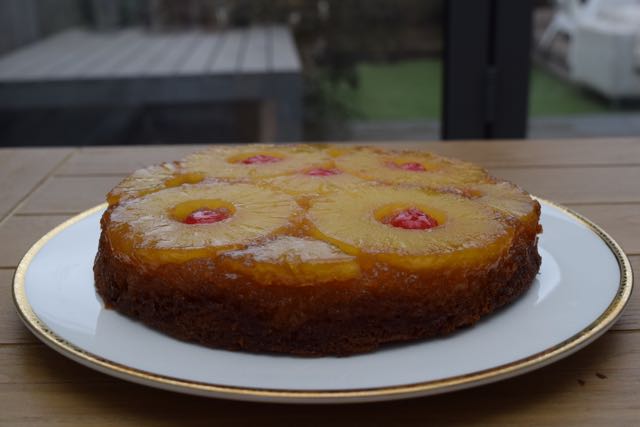 Serve the beautiful retro, vintage, modern day classic either as a cake or pud. Either way, this is amazing slathered in custard, drowning in cream or with a delicate ball of ice cream. Or all three, of course, no ones judging *much*.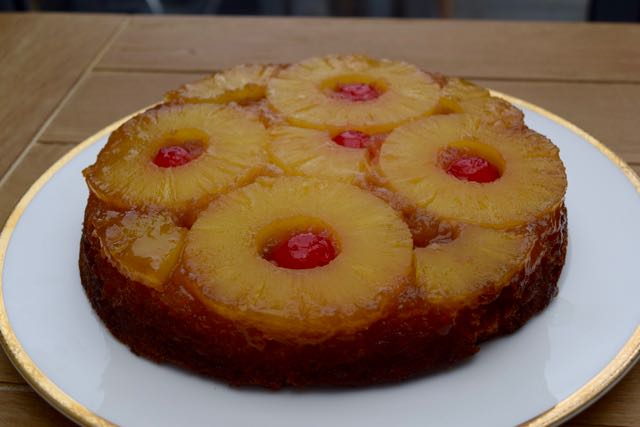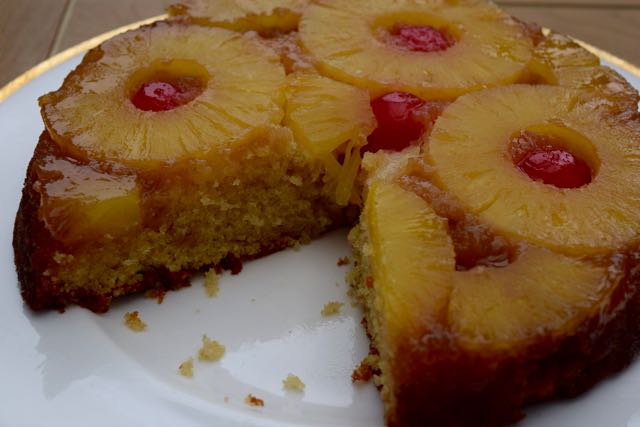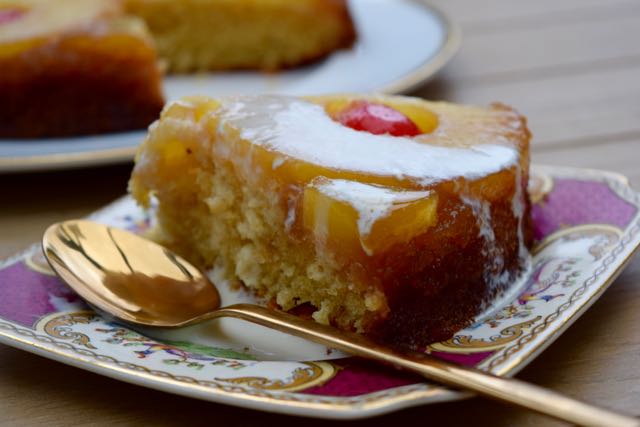 It is still very much hot pudding sort of weather. I am sitting here typing with my scarf up under my chin as the heating's gone off and it's freezing. This Pineapple Upside Down Cake is comforting, charming and full of old school flavour. Not unlike Lucy Loves, in fact, if I may be so bold.
Lucy x
Pineapple Upside Down Cake Recipe
Serves 6 to 8
You will need a 20cm sandwich pan and a bowl and whisk, electric or wooden spoon
Topping/Bottoming
50g soft butter
50g light brown sugar
5 to 7 slices tinned pineapple, keep the juice
Glace/cocktail cherries
Cake
100g soft butter/Stork
100g caster sugar
100g self raising flour
1 teaspoon baking powder
1 teaspoon vanilla
2 eggs
2 tablespoons tinned pineapple juice
Cream, custard and/or ice cream to serve
Pre heat the oven to 160 degrees fan assisted and butter/oil a 20cm round baking tin.
Beat the soft butter and the brown sugar in a bowl until creamy and light. Spread this onto the bottom of the tin and slightly up the sides. Place the pineapple rings, artistically, in the bottom of the tin then decorate with the cherries. Pop to one side whilst you make the batter.
In a large bowl, add the soft butter/Stork, caster sugar, flour, baking powder, vanilla, eggs and pineapple juice. Beat with a wooden spoon or electric whisk until light, smooth and well mixed.
Spoon this onto the pineapple and cherries and level the top. Place in the pre heated oven for 30 to 35 minutes or until golden brown and a firm to the touch. Leave to cool for 5 minutes before serving, if serving hot. If not, leave to cool to room temperature before turning out.
Serve with cream, ice cream, custard or all three.