Plum and Vodka Spritzer Recipe
Happy Cocktail Friday to you. It's been a bloody long week this week, anyone with me? So I, for one, am ready for a cocktail or two. And this one has all the makings of an absolute screamer.
I found the recipe on the Goddess that is Martha Stewart's website. She is the Queen of cocktails and has one for every occasion. I fancied a plum cocktail, as plums have such a classic autumnal and winter flavour and this one caught my eye. It's not as instant as the usual cocktails, as you have to make a plum syrup, but that's no real drama. And the syrup can be used to pour on ice cream too, so no losers here.
And it's a vodka cocktail, everyone has vodka in their drinks cabinet. Even if you have to keep it locked away from your teenagers. So, do try this, it's a beautiful colour, flavour and really hits the spot after a lengthy week.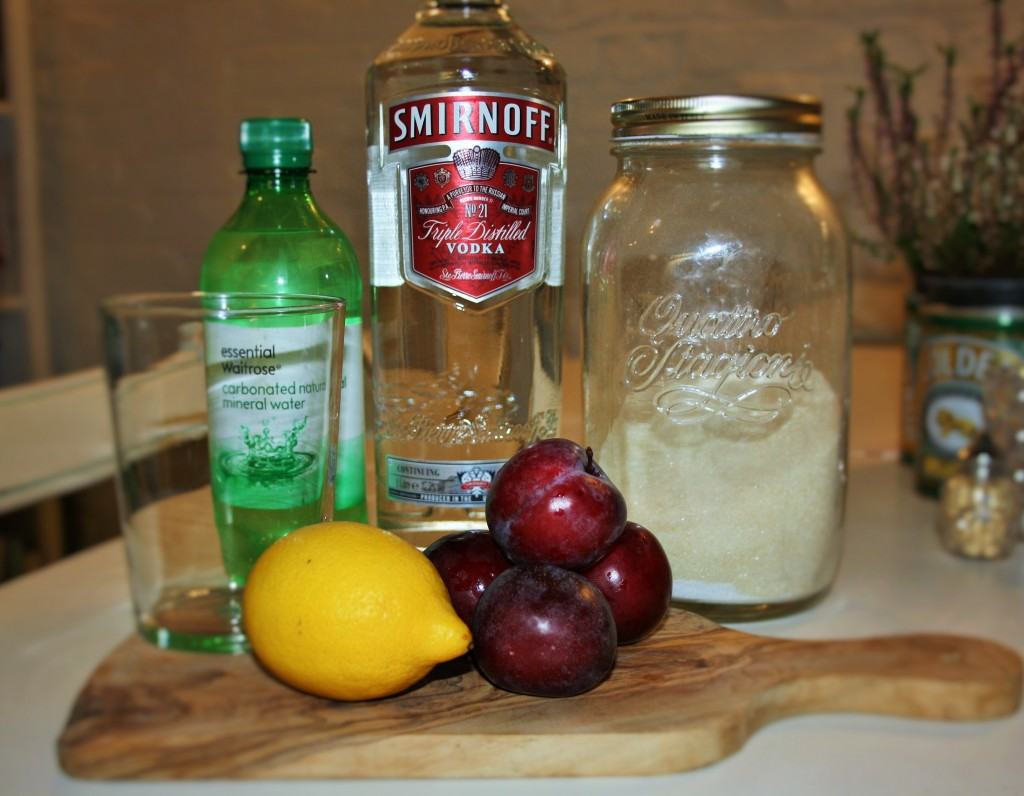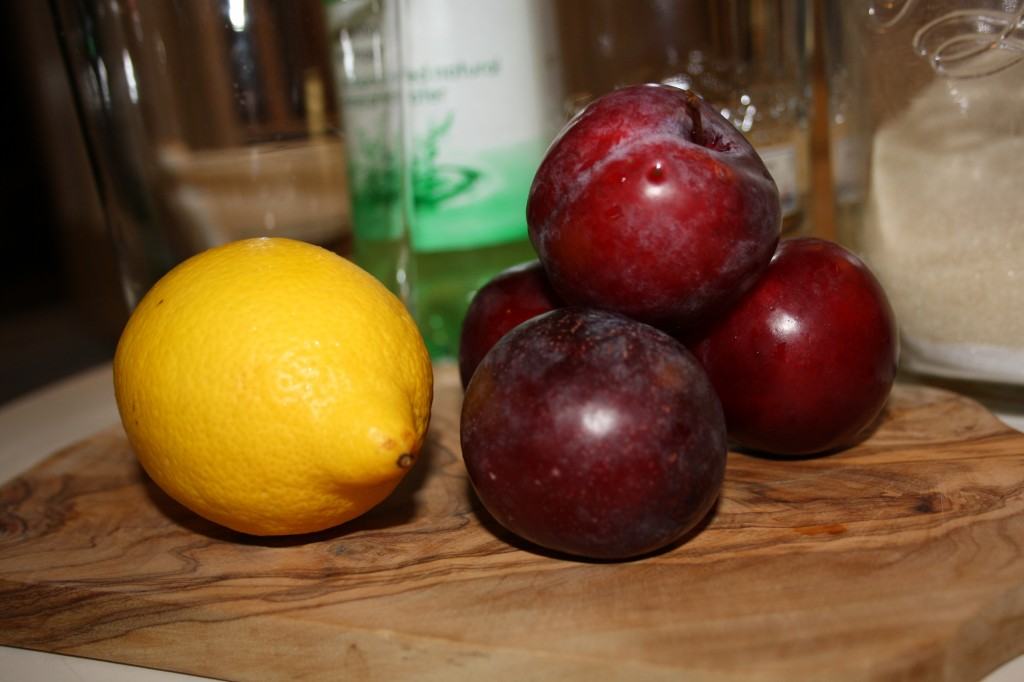 Simple ingredients, all delicious. The plums make such a flavourful syrup.
Cut the plums into quarters and pop them in a pan with the sugar and water. Bring to the boil, reduce the heat, then simmer for 5 minutes.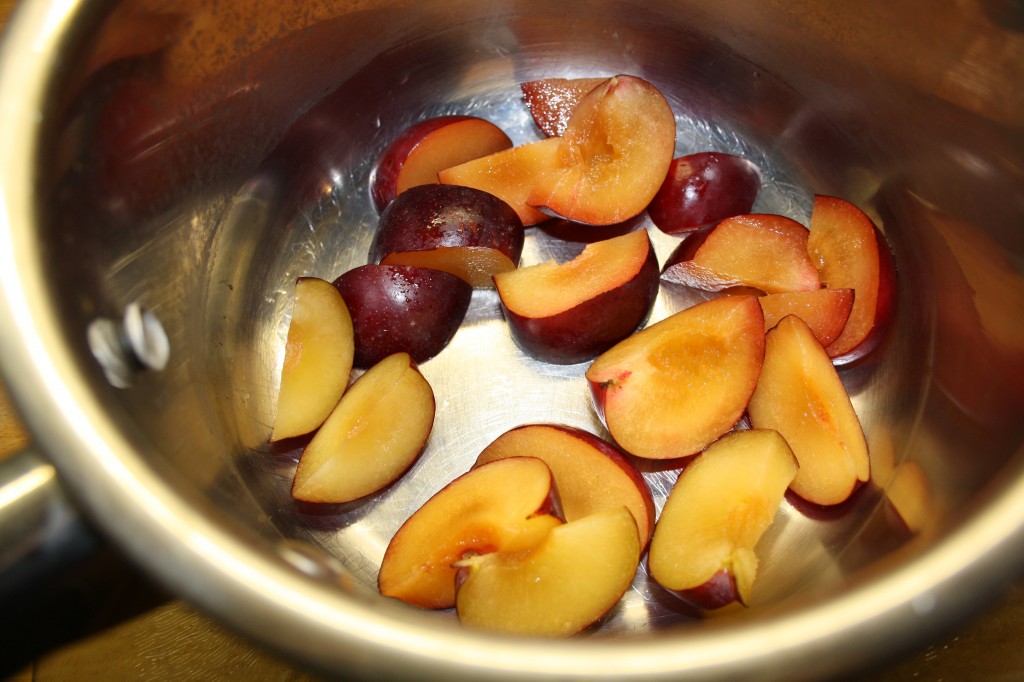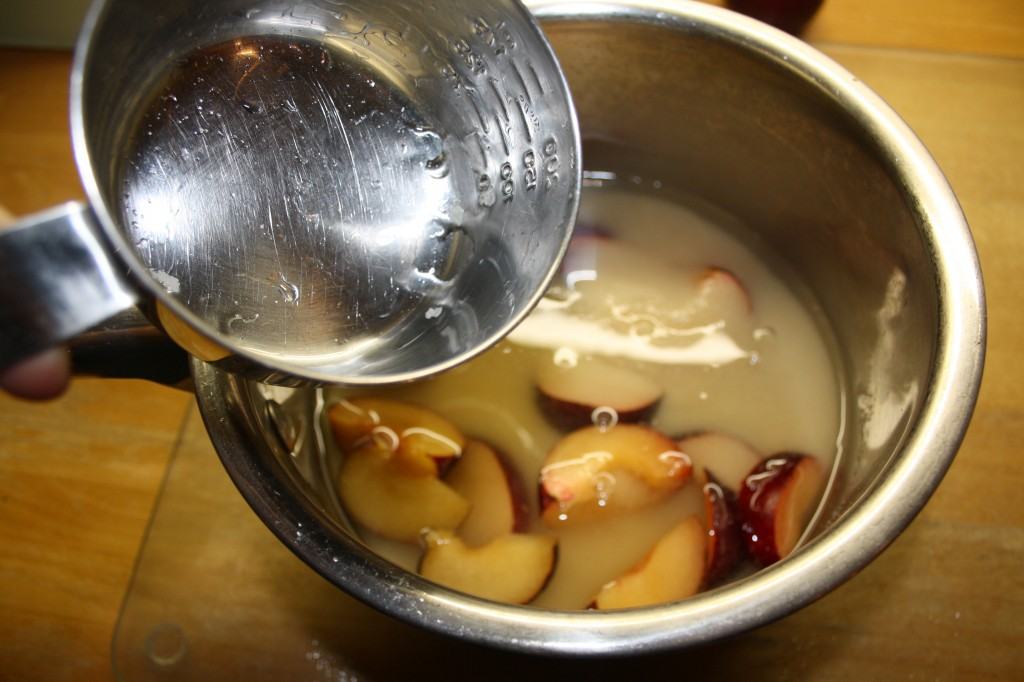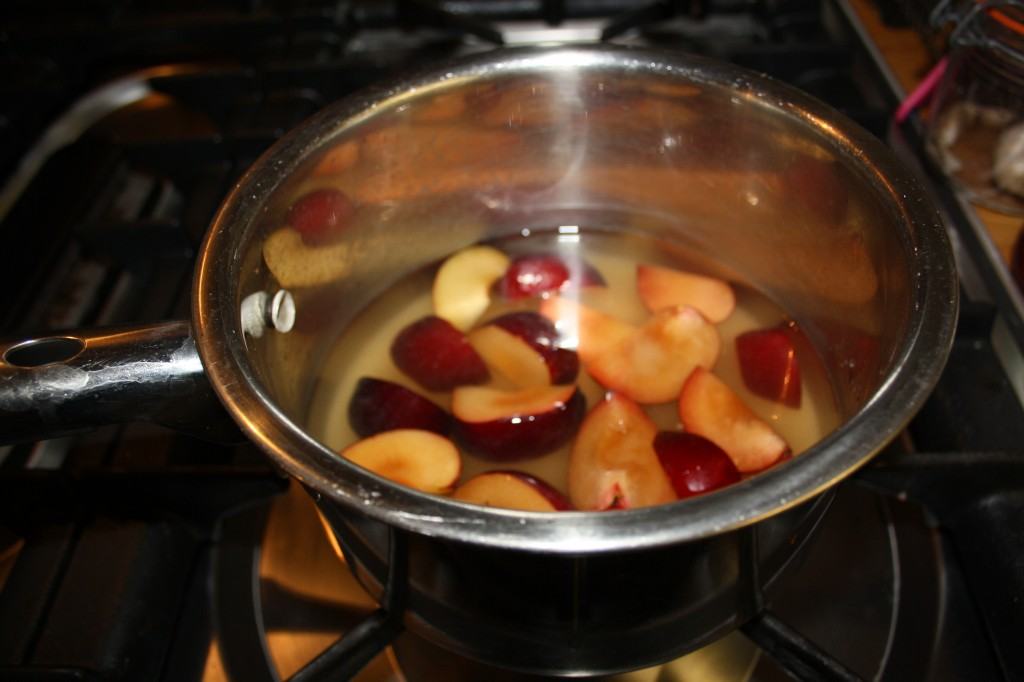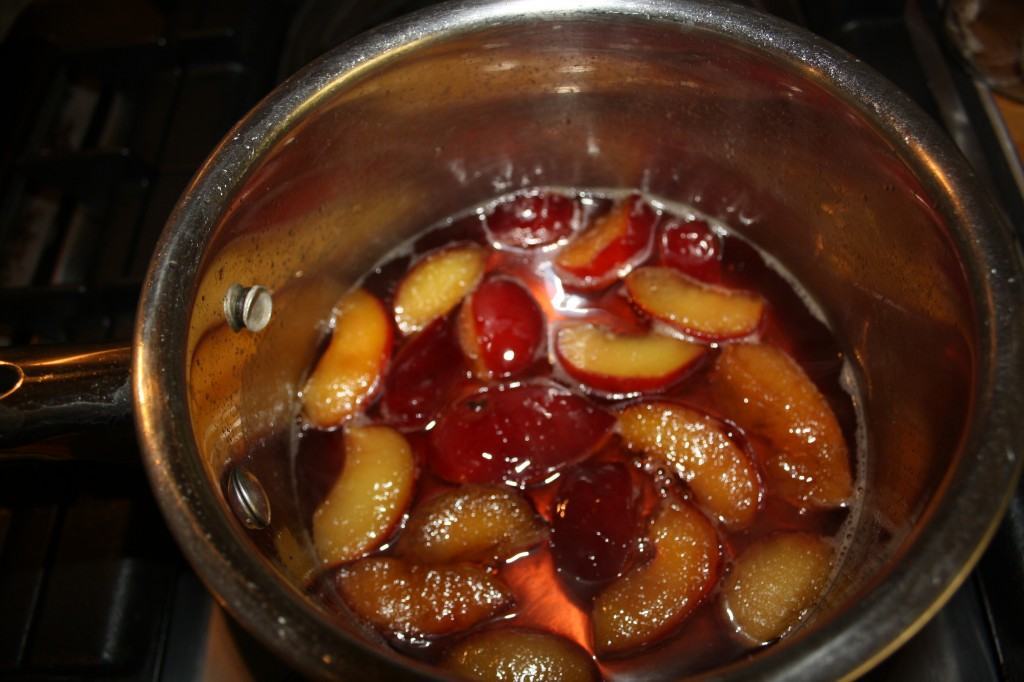 When the five minutes is up, leave this wonderful pink syrup to cool completely. After this time, strain the liquid through a sieve, pressing the soft fruit through to form a puree. Give this a good stir then pour into a bottle. This will keep in the fridge for a couple of weeks.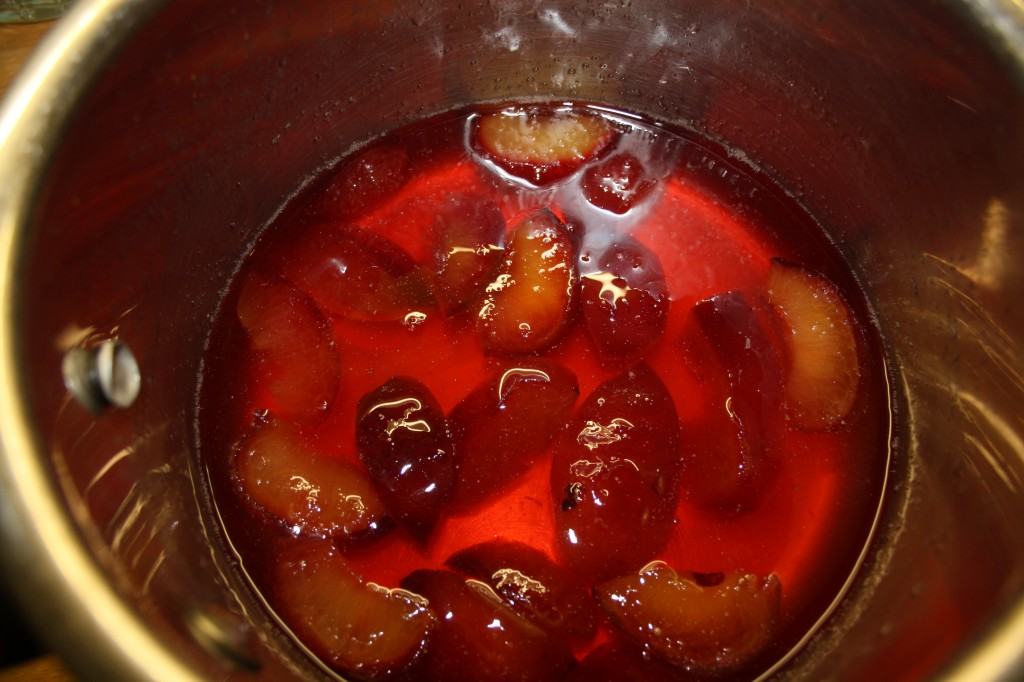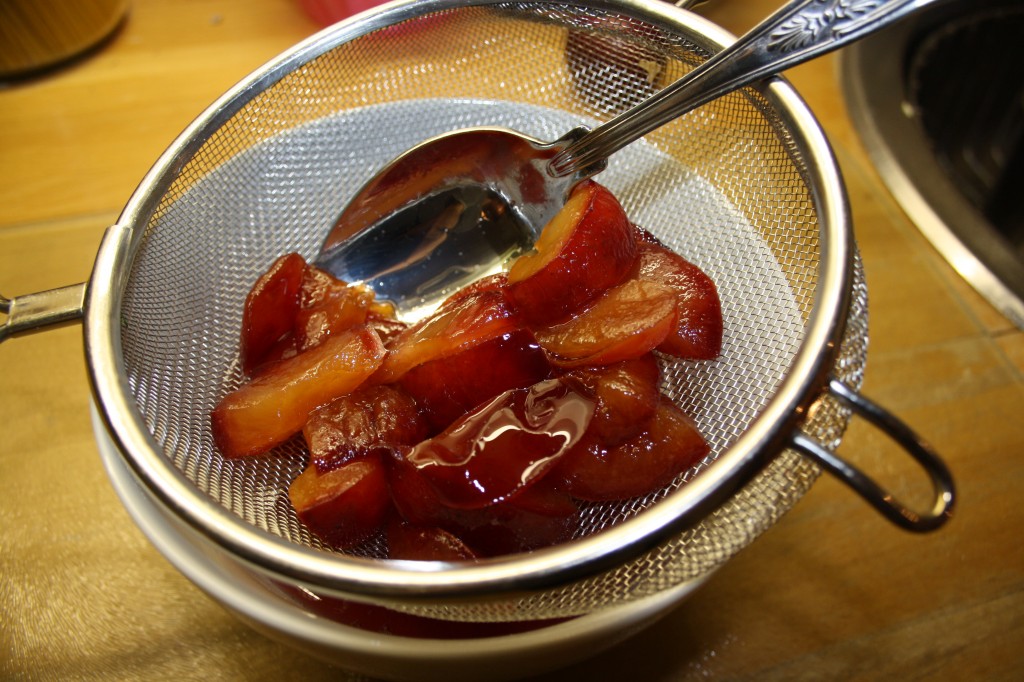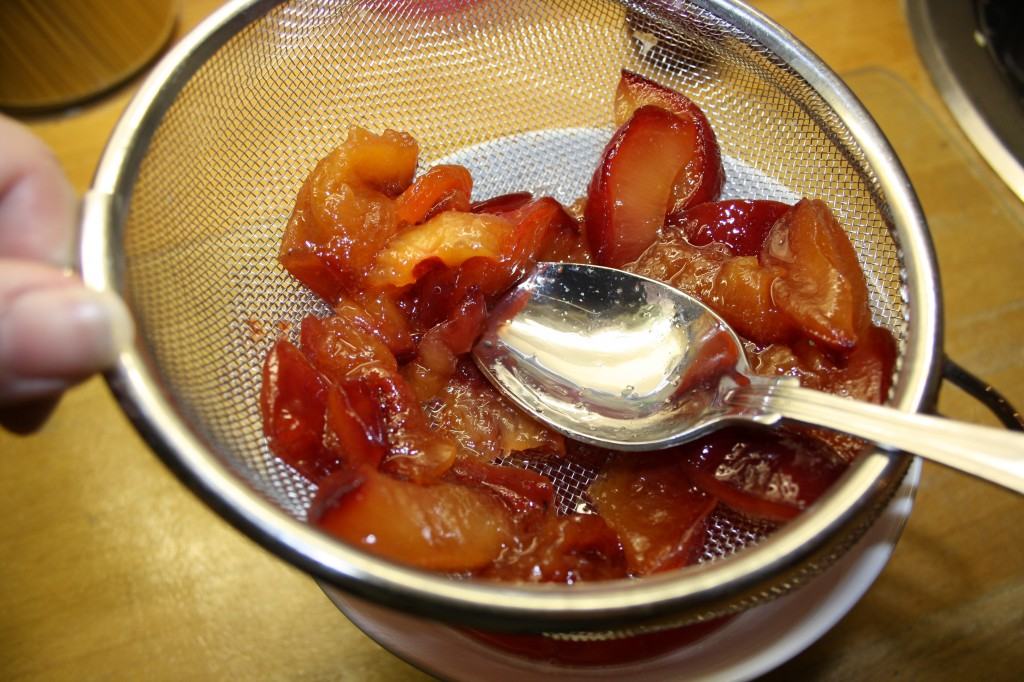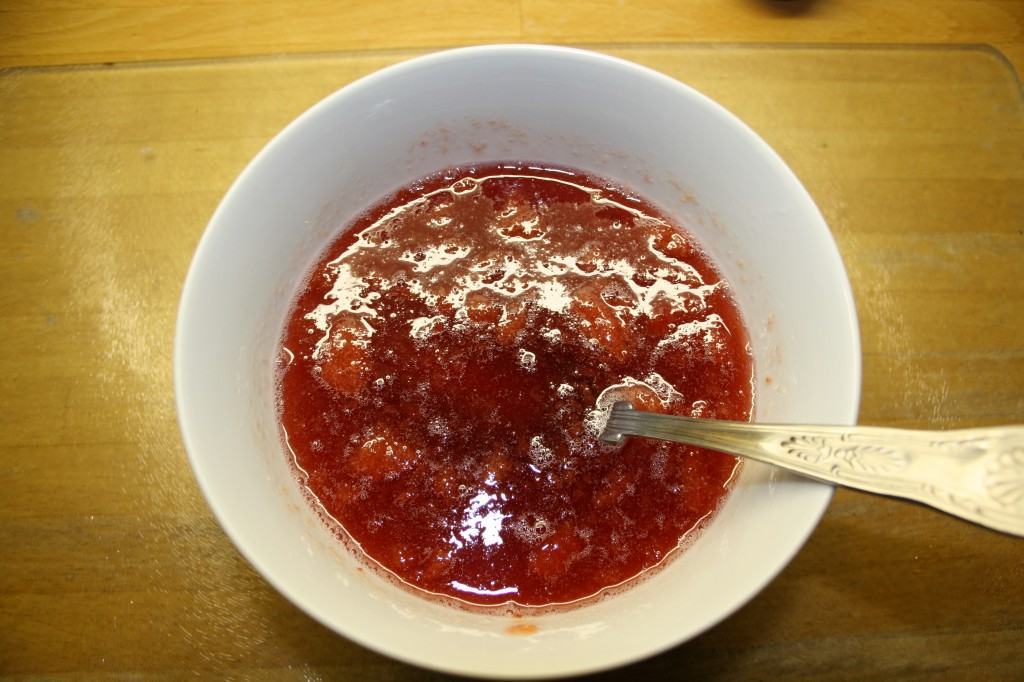 It's sweet and full of seasonal plum flavour.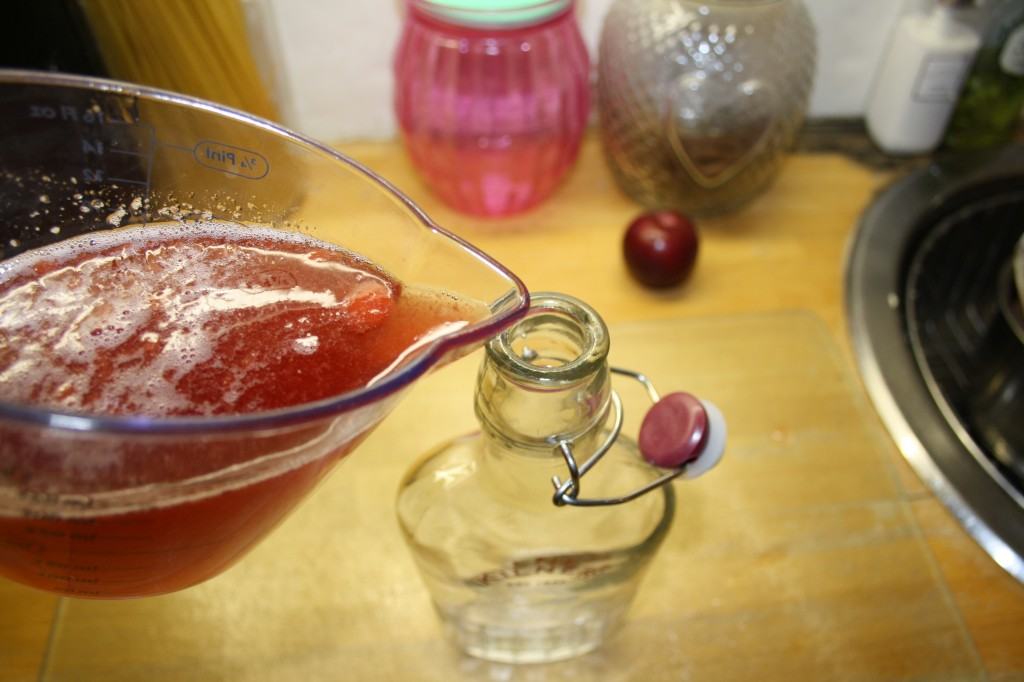 When you are ready to make a Plum and Vodka Spritzer, take a glass and add a good handful of ice. Pour in the vodka, lemon juice and plum syrup.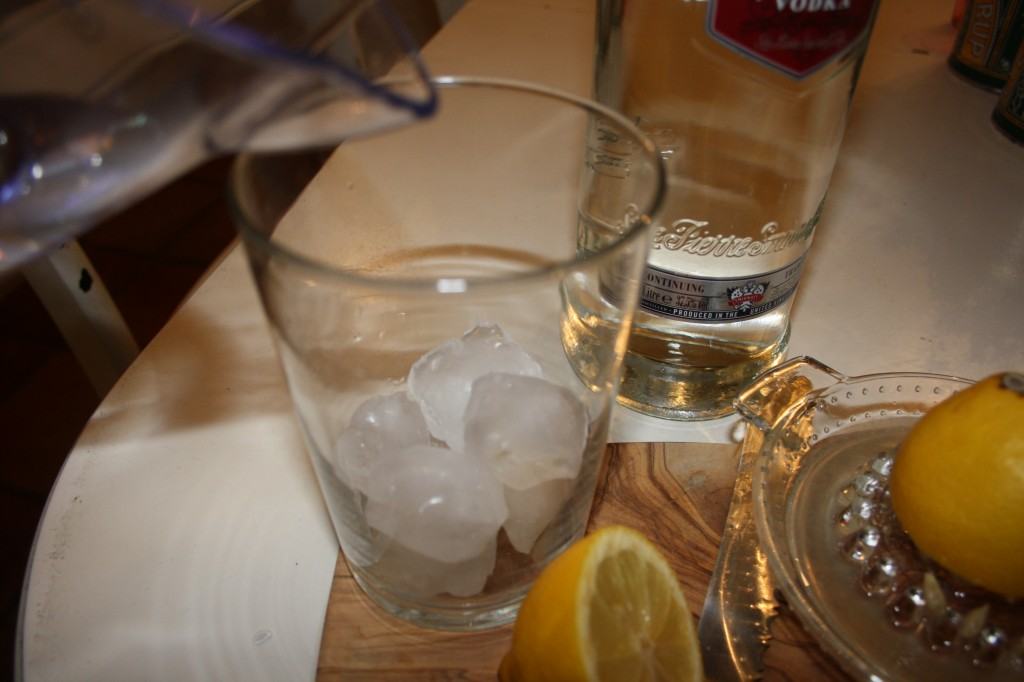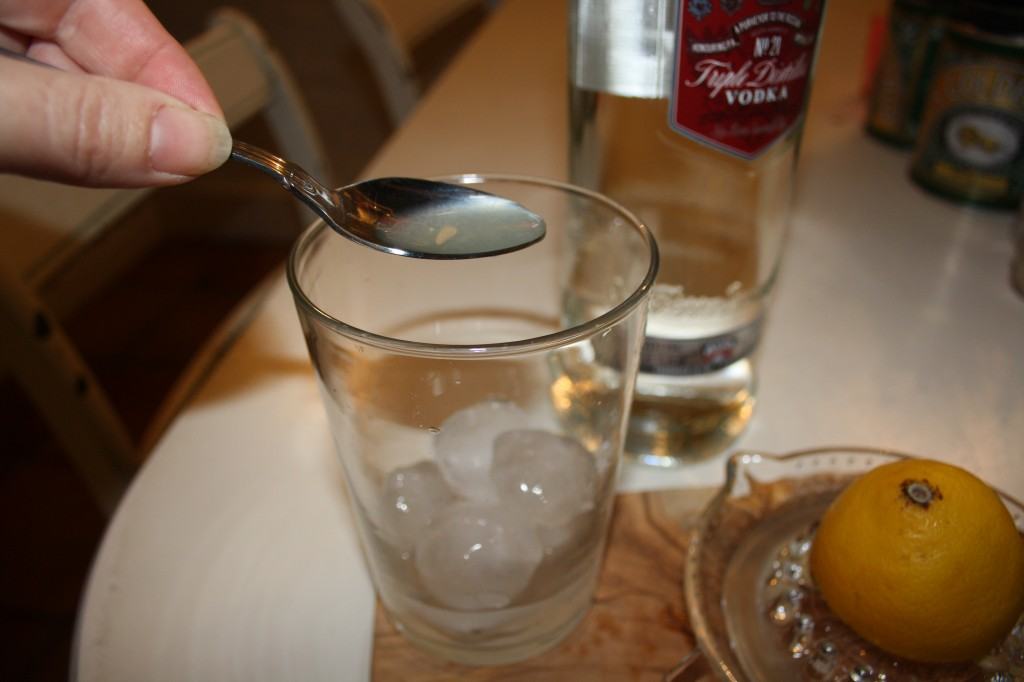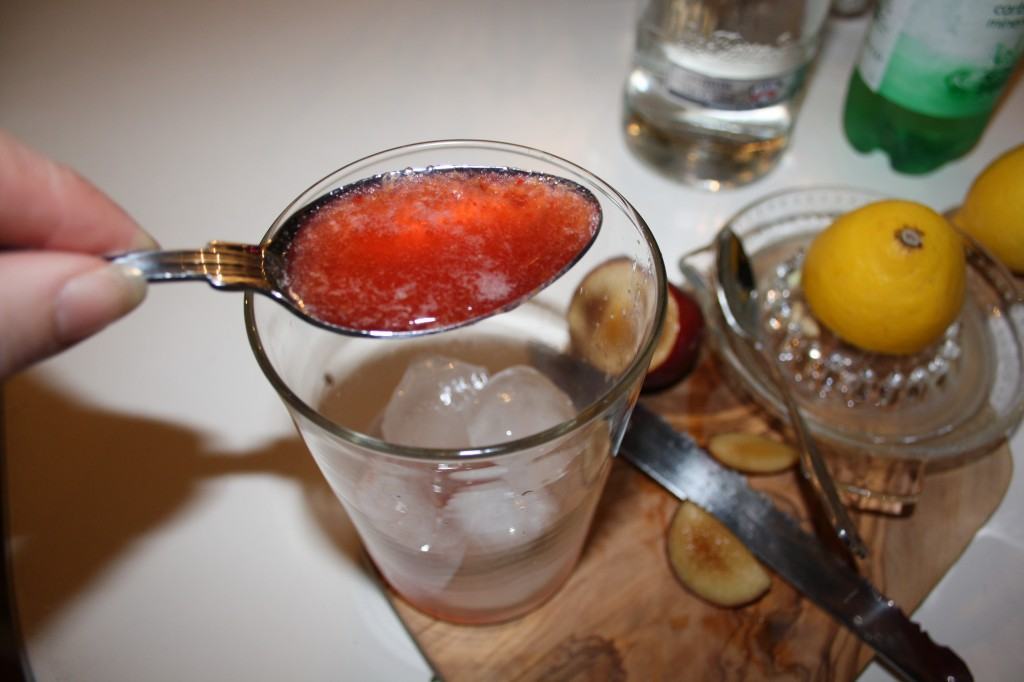 Drop in a slice of fresh plum, to garnish, then top up with soda or fizzy water.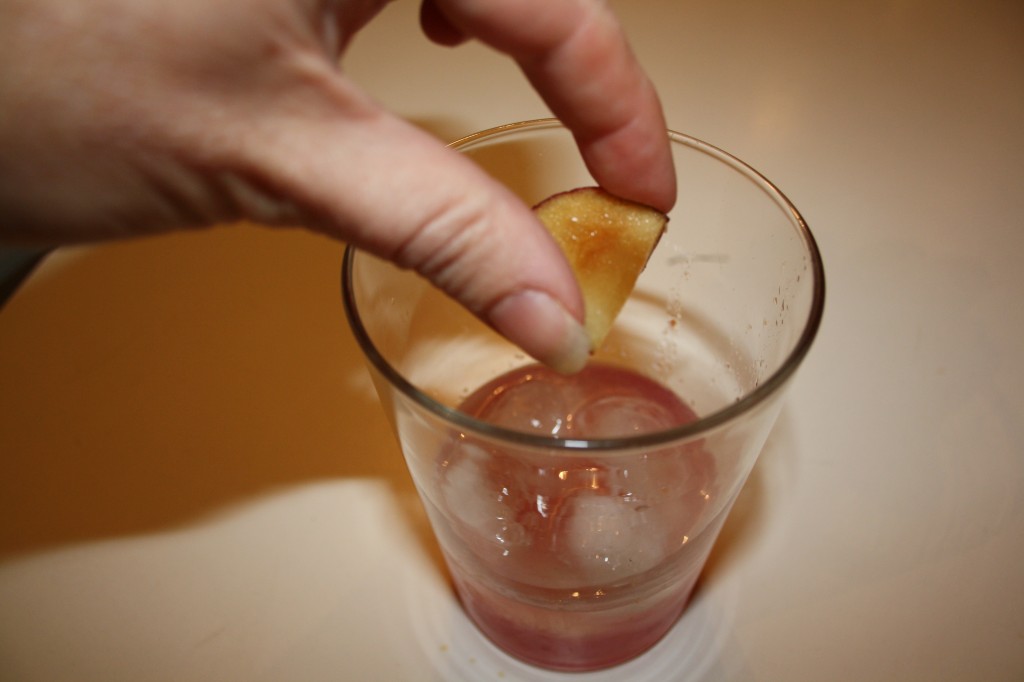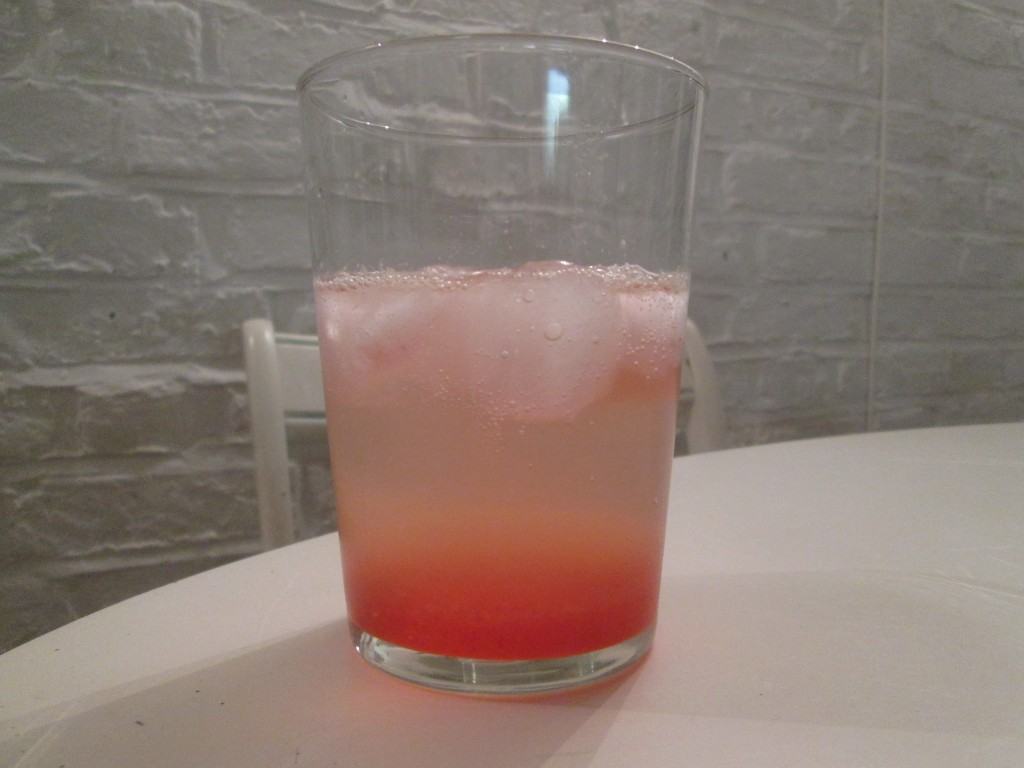 Not only does this Plum and Vodka Spritzer look divine, it tastes delicious. The plum flavour is subtle, but wonderful, and so refreshing.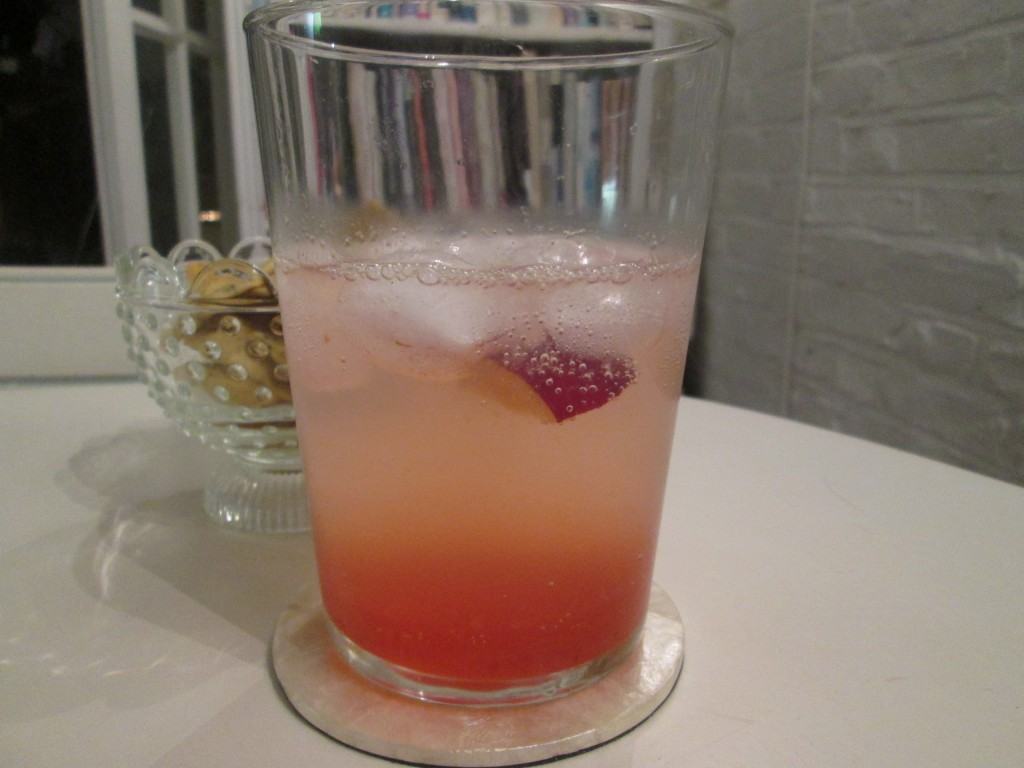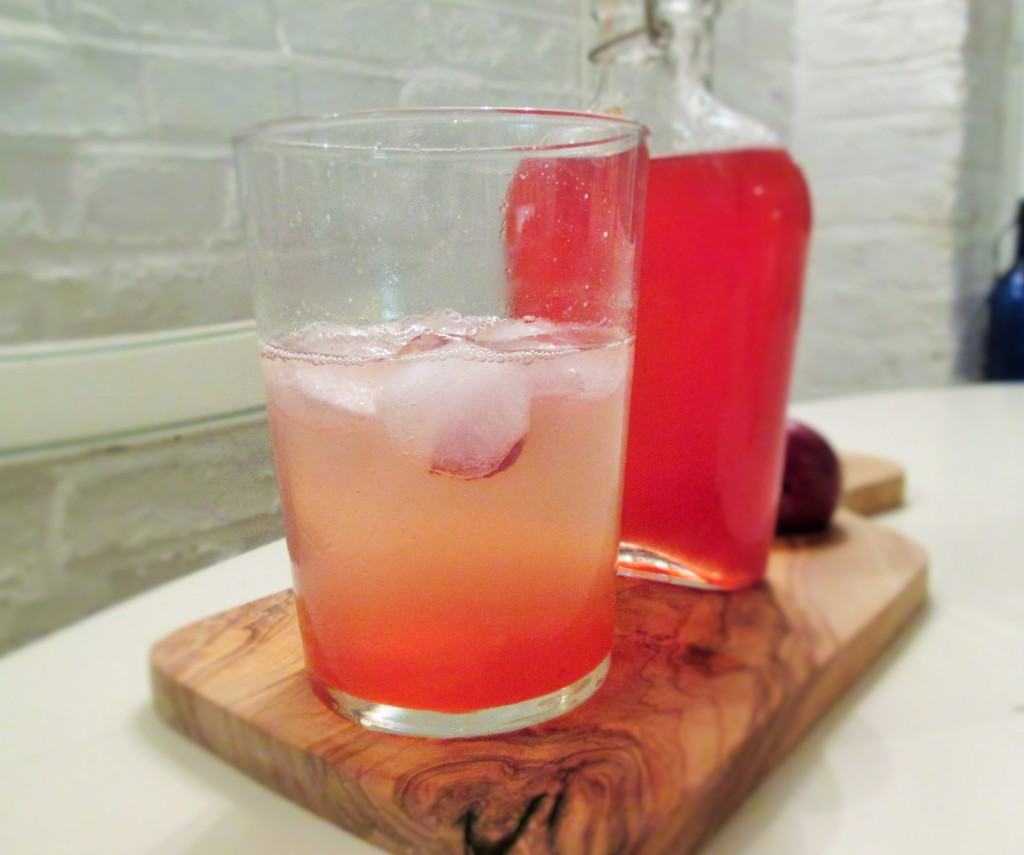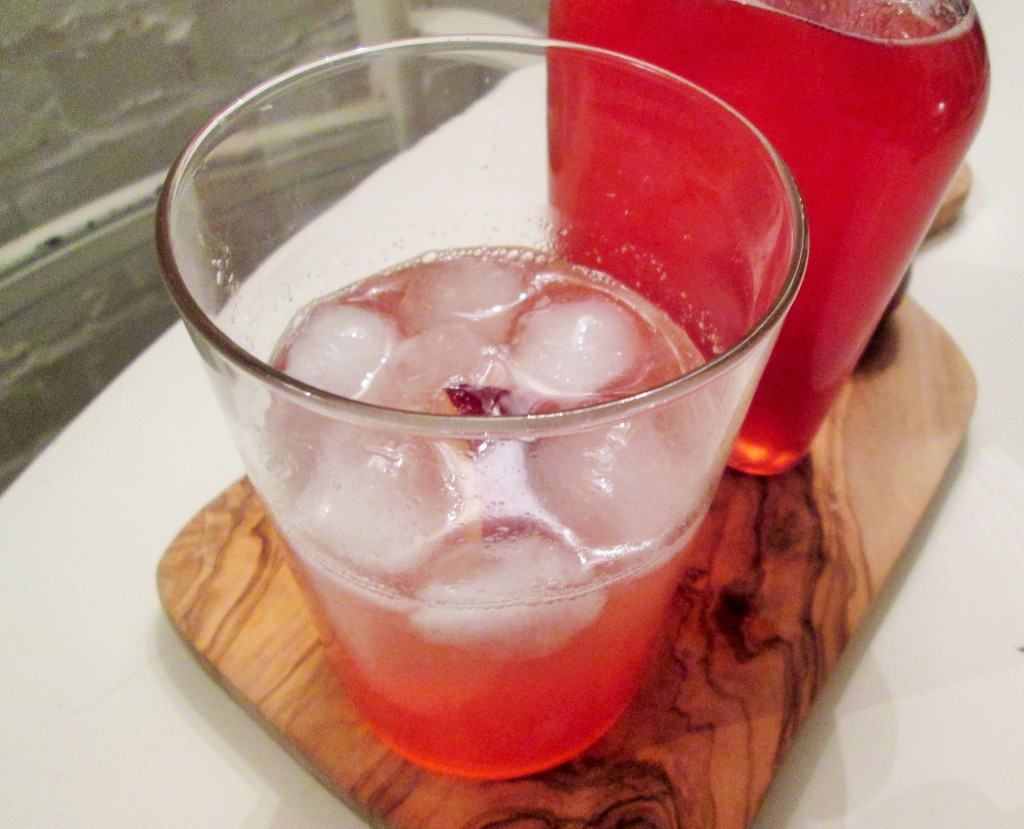 I have to say, this is my favourite Friday Cocktail thus far. This plum scented concoction will bring a smile to your face and has certainly improved my manic endless week. Have a lovely weekend one and all.
Lucy x
Plum and Vodka Spritzer Recipe
You will need a tumbler and ice, serves 1
For the syrup
175g caster sugar
3 plums
250ml water
For the cocktail
50ml vodka
3 teaspoons lemon juice
3 tablespoons plum syrup
A slice of fresh plum to garnish
Take the plums and cut them into quarters. Add these to a saucepan with the sugar and the water. Bring to the boil then turn down and simmer for 5 minutes. Leave to cool then push the plum syrup through a fine sieve, scraping the underside into the liquid to ensure you retain all the plum flavour. Give the syrup a good stir the pour into a jar or bottle. This keeps in the fridge for two to three weeks.
When you are ready to make your spritzer, put a good handful of ice in a glass. Add the 50ml vodka, three teaspoons of lemon juice and 3 tablespoons of plum syrup to the glass. Add a slice of the plum garnish then top up with soda or fizzy water. The syrup creates a lovely pink layer. Sip (if you are restrained) and enjoy.