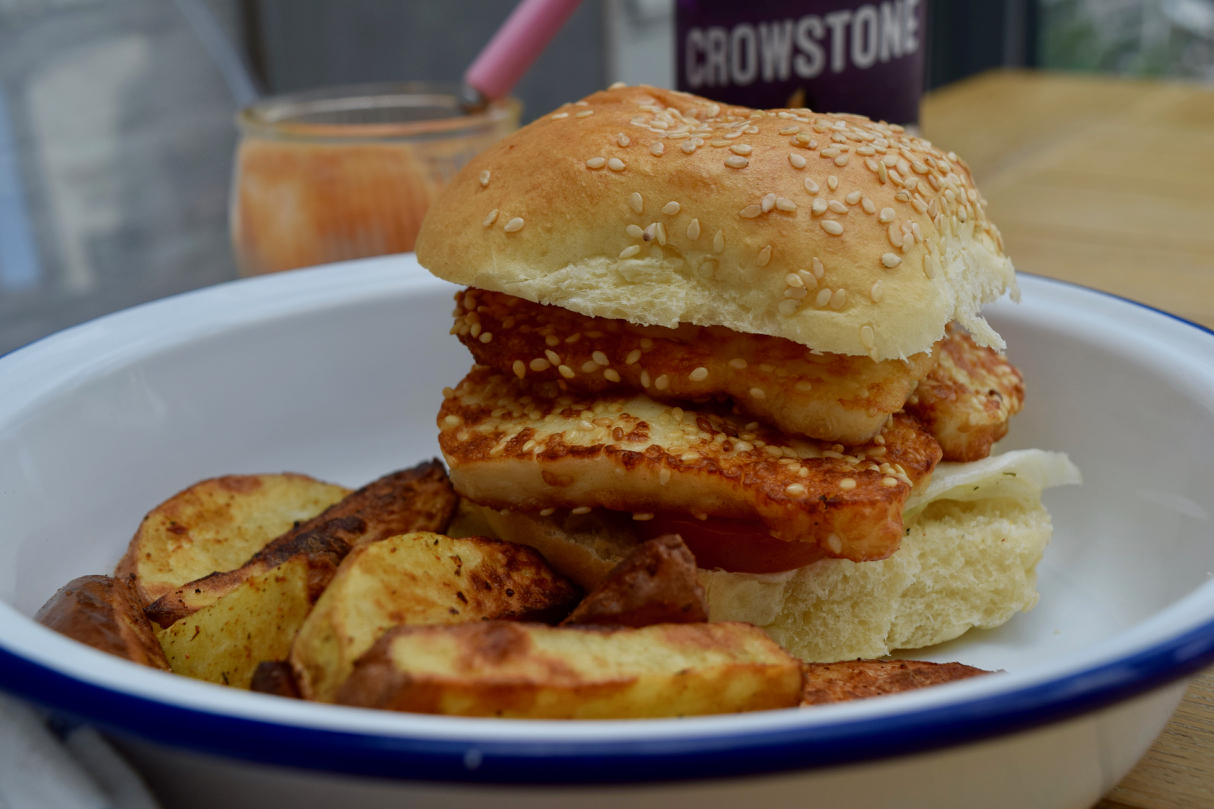 Sesame Halloumi Burgers Recipe
The summer holidays are here. For most that is, my boys have been at home getting under my feet for the last month, at least. The school holidays mean long lie ins, no Sunday night uniform washing and a lot, and I mean, a lot of meals. The only time there is food in the house is the 5 minutes after the poor weighed down Ocado delivery driver has left. These Sesame Halloumi Burgers are a simple solution to feeding hungry family members, in a hurry, with little or no effort, utilising the most popular cheese in town.
Halloumi disappears almost as soon as it arrives in our house. If I need it for a recipe I have to hide it to ensure it doesn't get devoured by the three greedy men in my life. And I don't blame them for this, the squeaky cheese of dreams is totally divine and so quick and easy to cook. These Sesame Halloumi Burgers couldn't be any simpler, I am slightly embarrassed even touting this as a recipe. The slices of Halloumi are pressed into some sesame seeds then fried to golden perfection. From here on in it's up to you. My Halloumi was served in brioche buns with traditional lettuce and tomatoes. For a bit of oomph and kick I added some Sriracha mayo but really this is up to you. Go gherkins, relish, avocado, mustard, I could fill your screen with add ons, but just use your imagination. We devoured these burgers; the sesame crusted cheese is crisp, golden and of course, still squeaky, in a way only Halloumi can be.
I am on a constant mission to assuage man sized appetites, and feel these burgers are definitely up to the job. I was hungover when I enjoyed mine and am happy to confirm, they really helped with that too.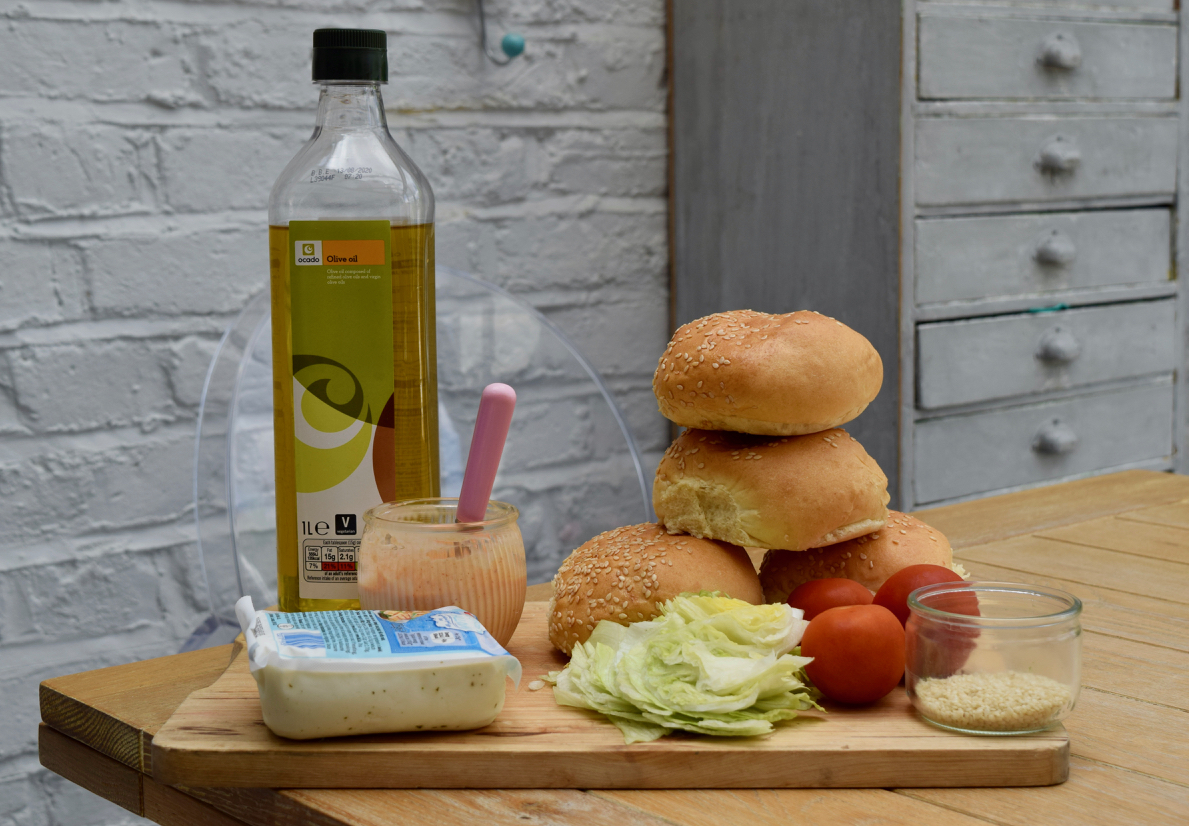 If you don't count the buns, the sauce and the salad, these Sesame Halloumi Burgers are basically a 3 ingredient dream. To be fair, I could just bung the Halloumi in the pan, fry it and eat it each with a fork, but coating it in sesame and popping it in a bun makes it much more of a meal.
Start by pre heating your oven to a low 100 degrees, just for warming purposes later and get some chips or wedges on the go for serving with your burgers. I used my Von Shef air fryer to whip up some cajun seasoned chips. Next, carefully slice your Halloumi into 8 slices. I cut mine in half, then each half in half again, blah, blah, you get the picture.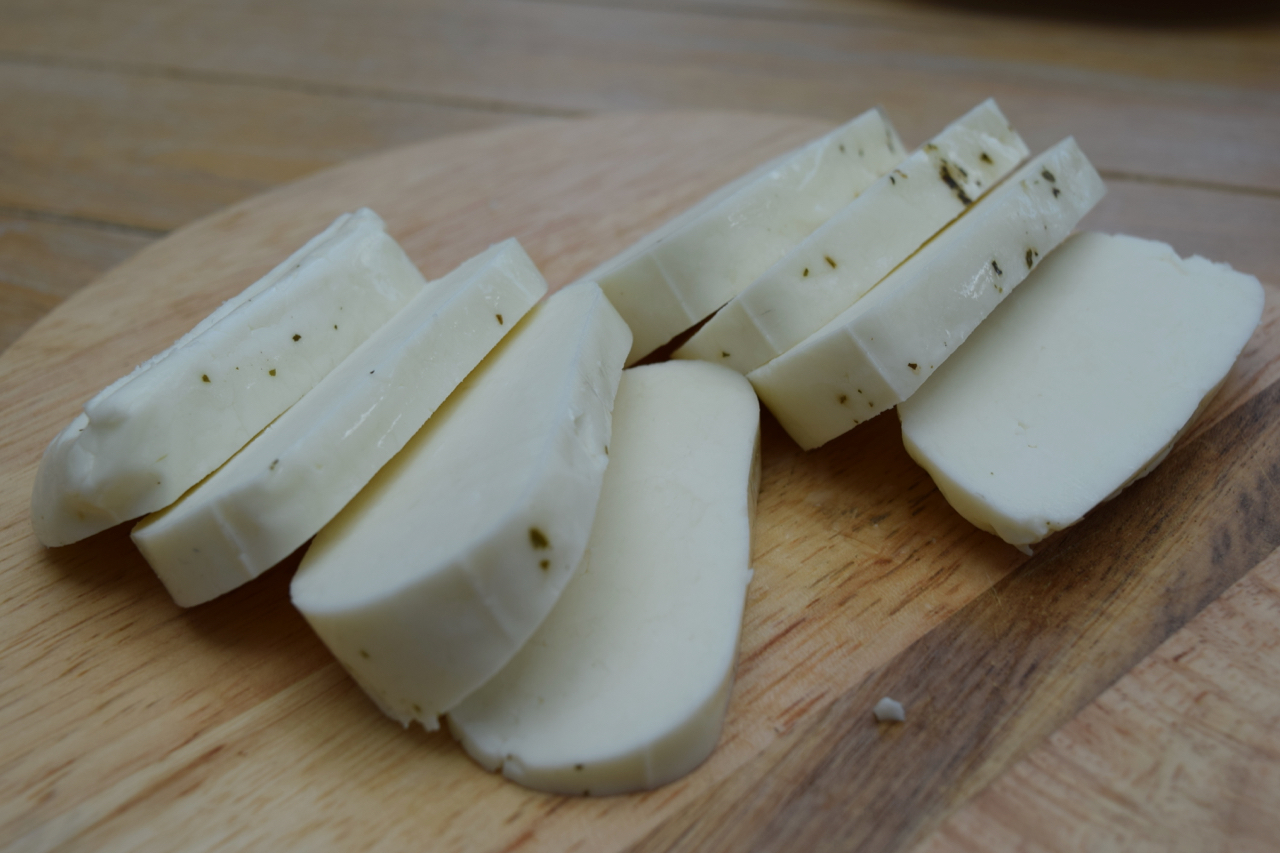 Lay your sesame seeds out onto a plate then press each slice into the seeds, coating each side of your cheese.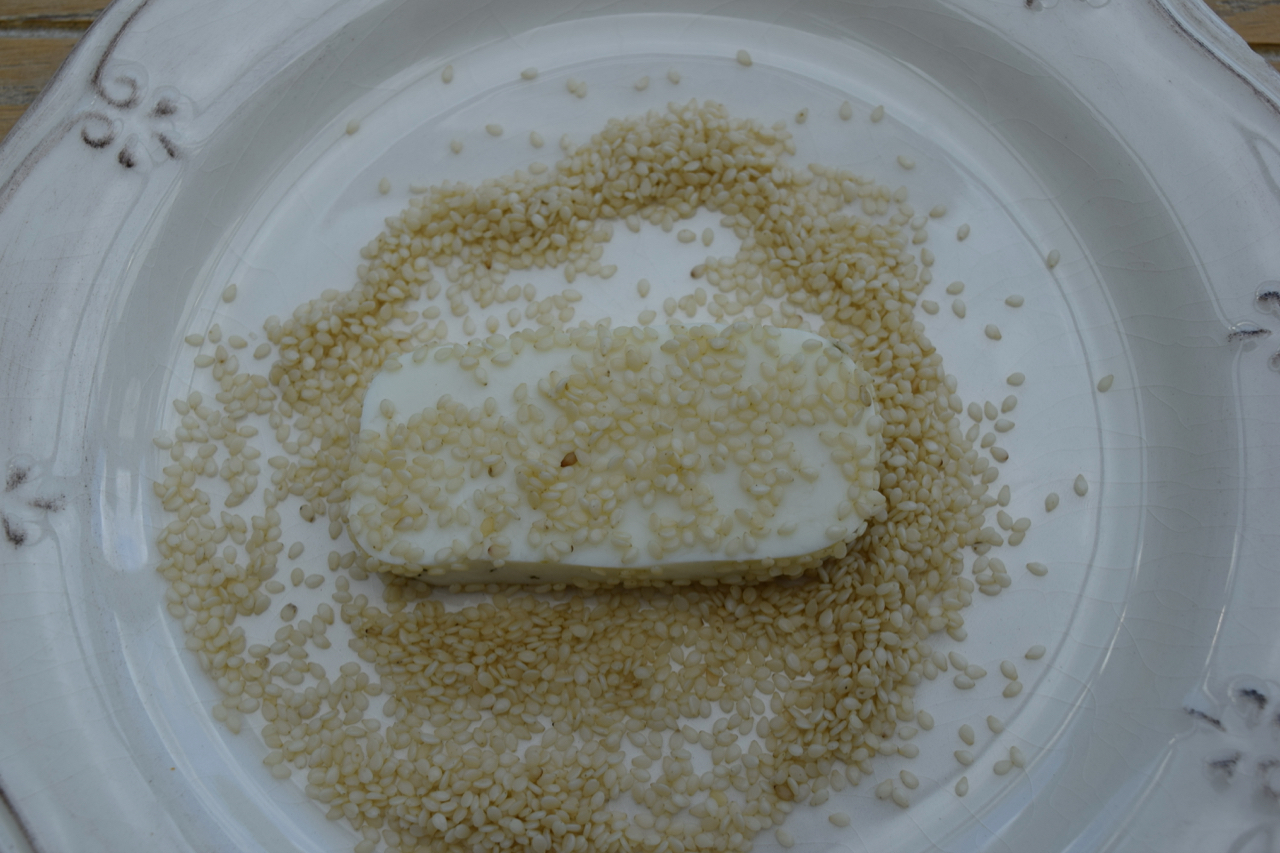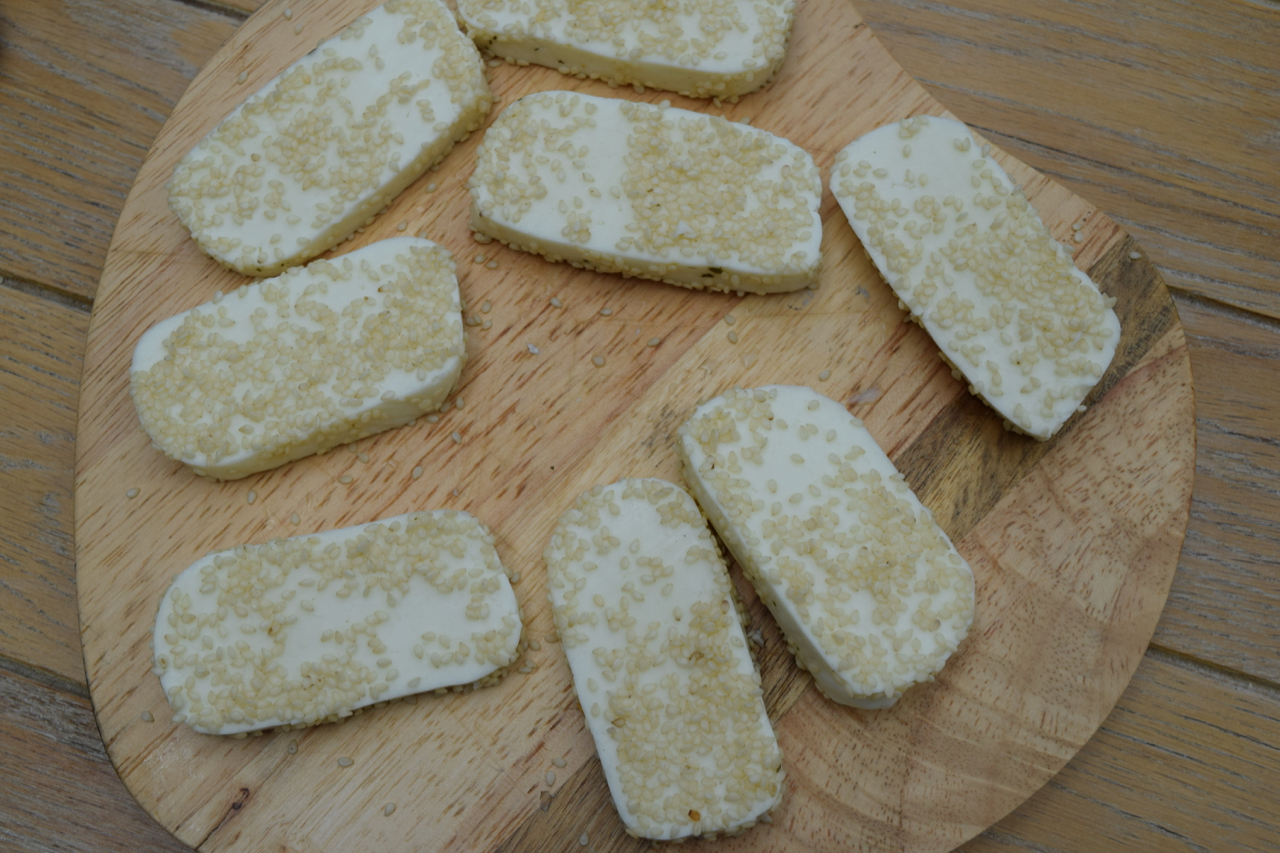 Now, in a medium sized frying pan, heat a thin layer of oil over a medium flame until it sizzles when you drop in a sesame seed in to test. Place your slices of Halloumi into the oil and cook for a couple of minutes on each side until golden and crisp.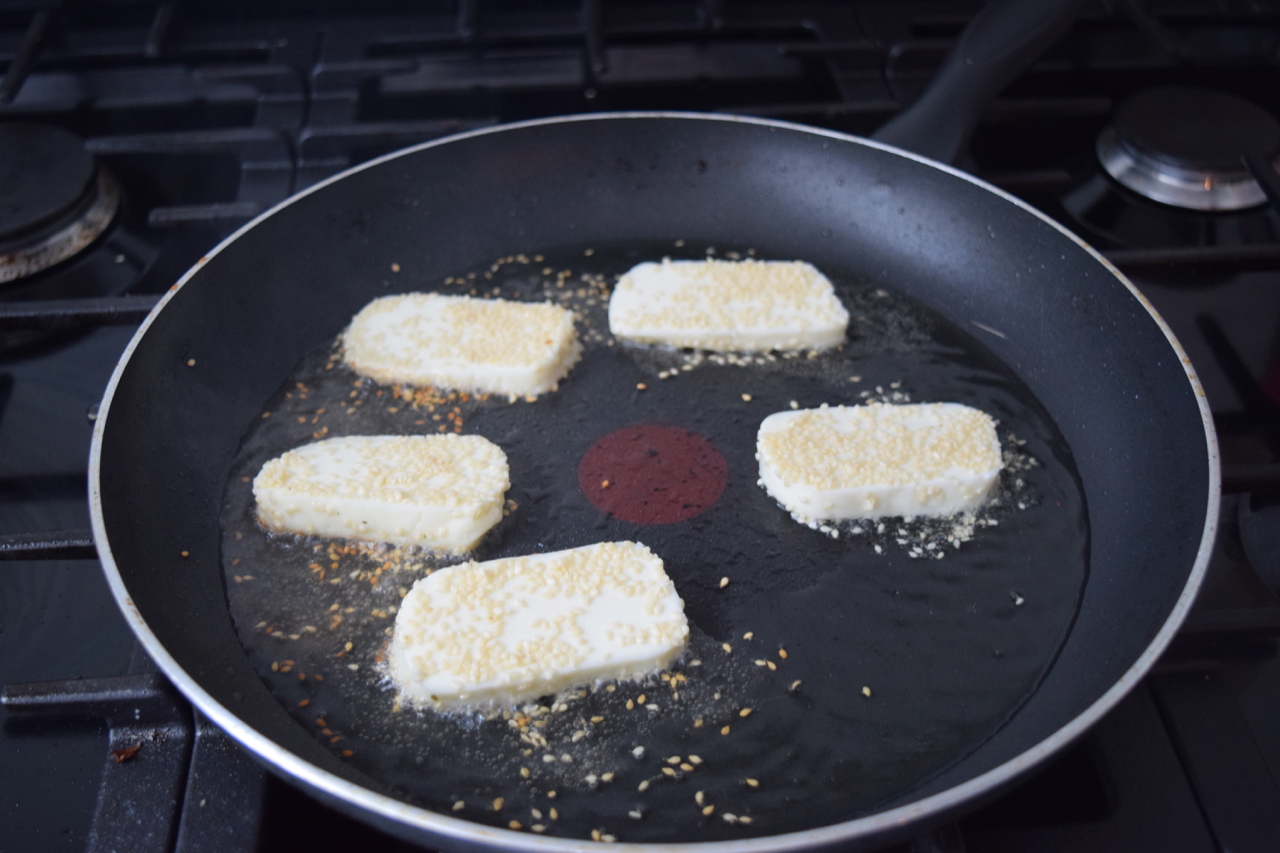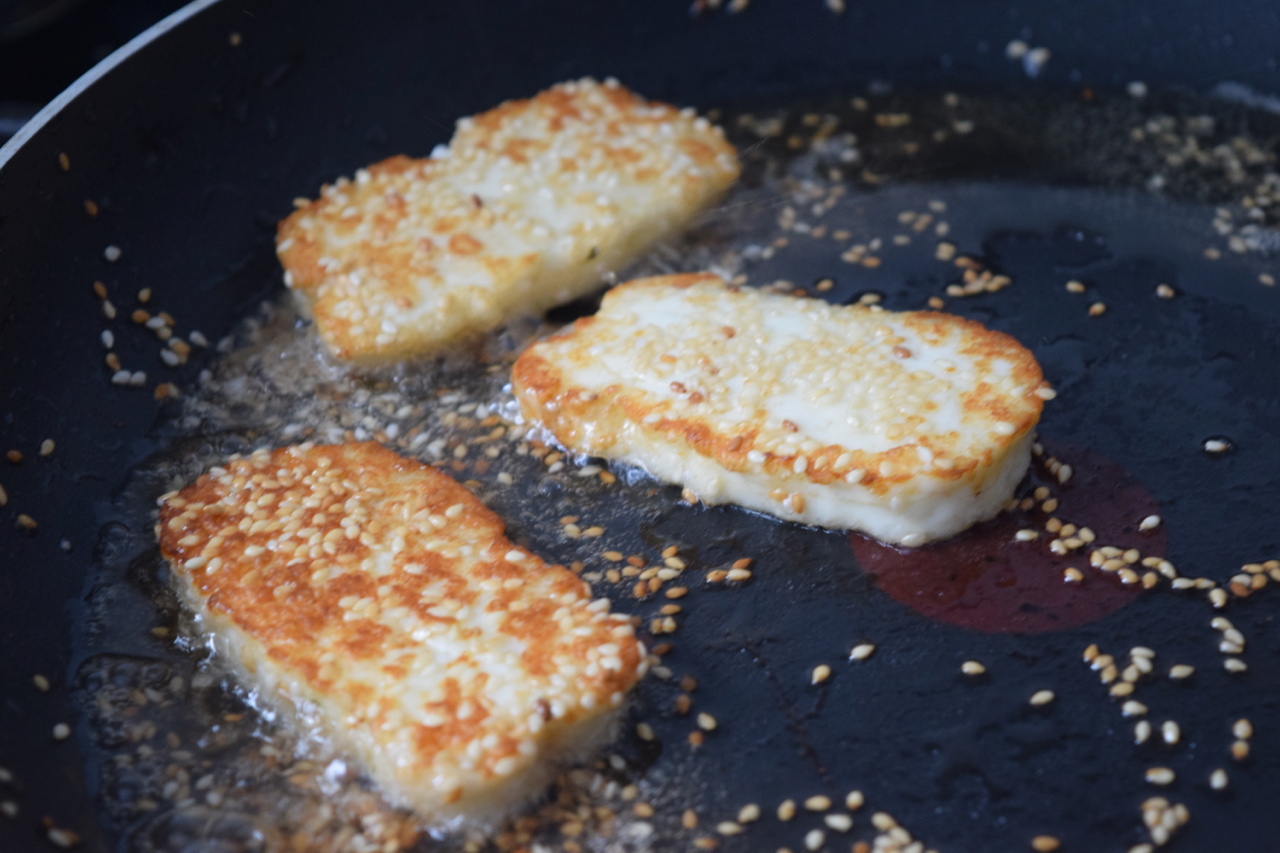 Place the golden cheese onto a lined tray and keep warm whilst you fry off the other slices.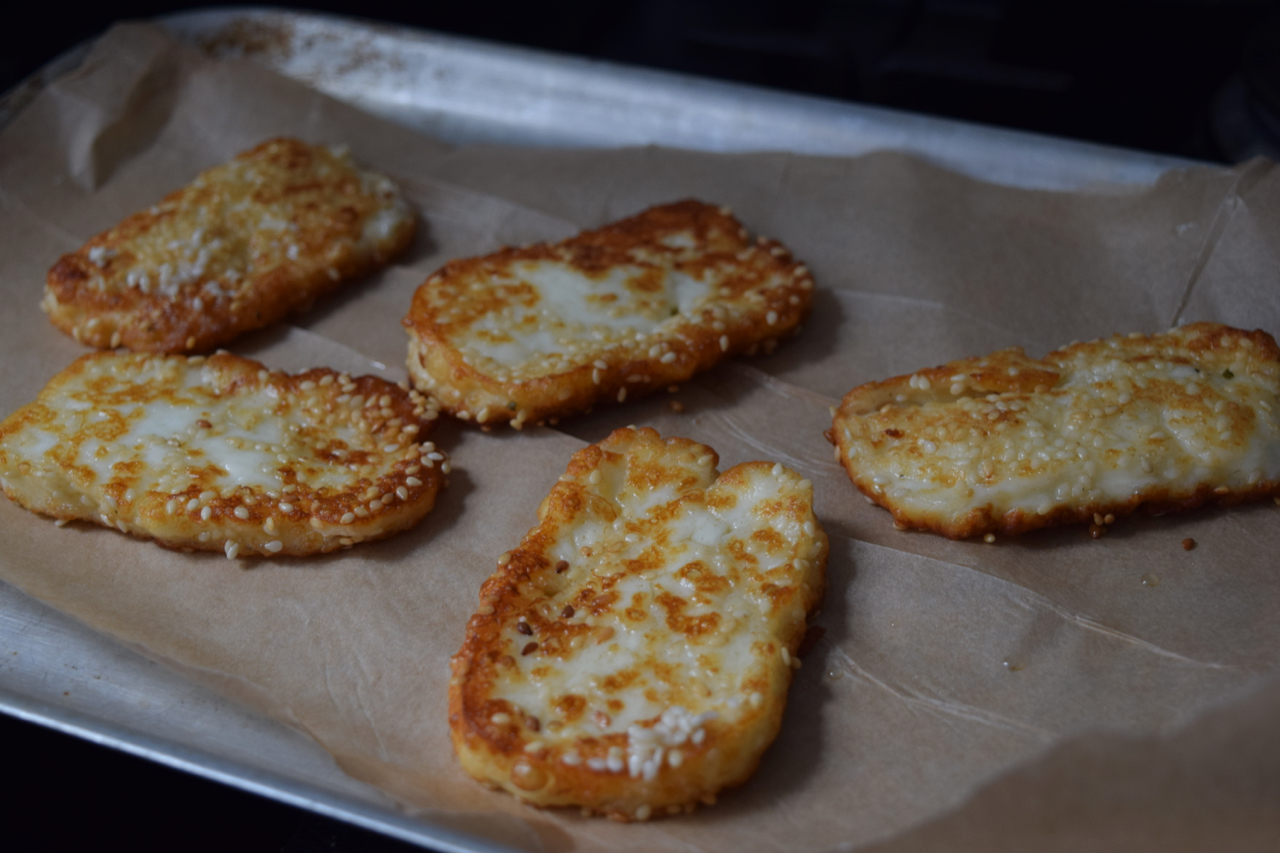 When you have fried off all the halloumi, that's pretty much it, other than deciding what to serve with your burgers. I used brioche rolls with lettuce and tomatoes in an old school burger style. I also made some Sriracha mayo by mixing 3 tablespoons of mayo with 2 teaspoons of Sriracha to taste. This added a lovely kick to the burgers.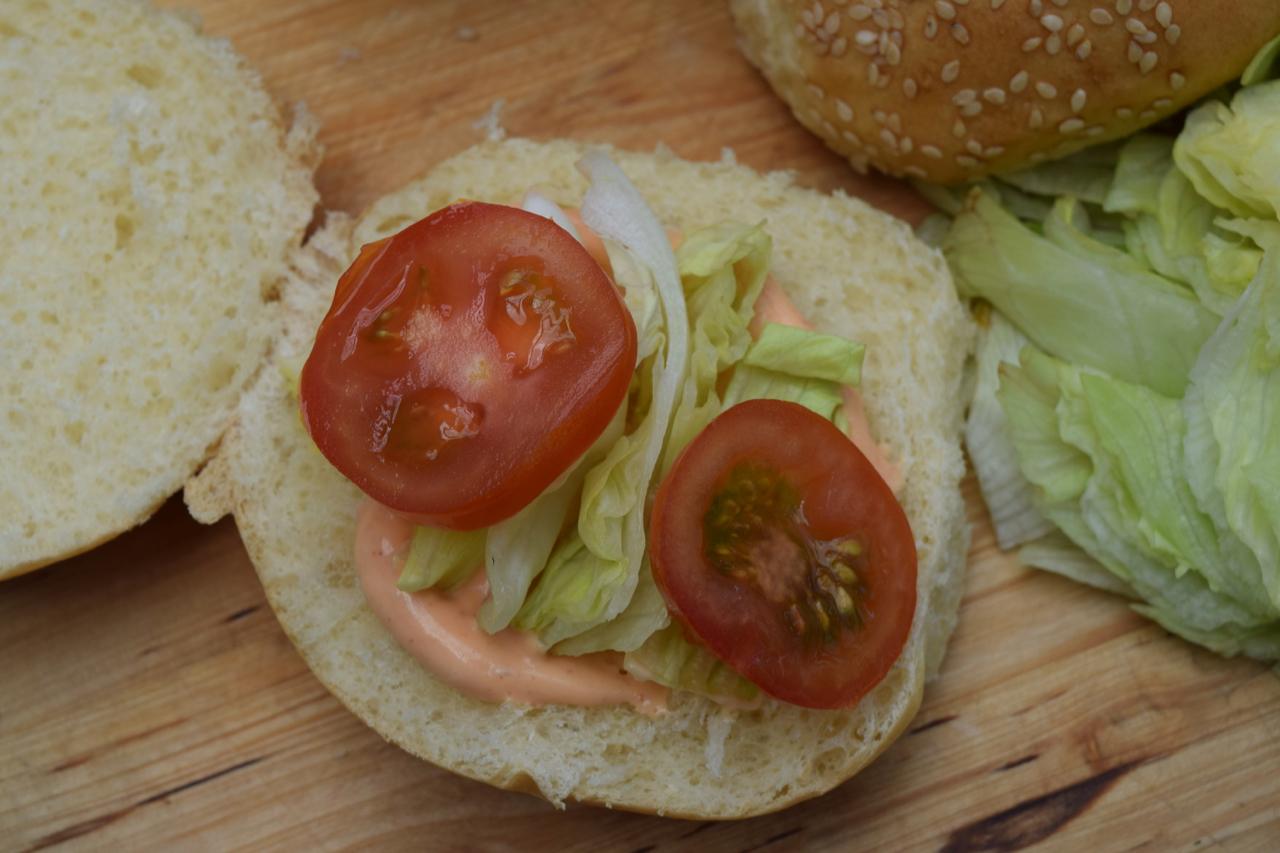 Layer on a couple of slices of golden Halloumi then tuck right in, enjoying every squeaky mouthful.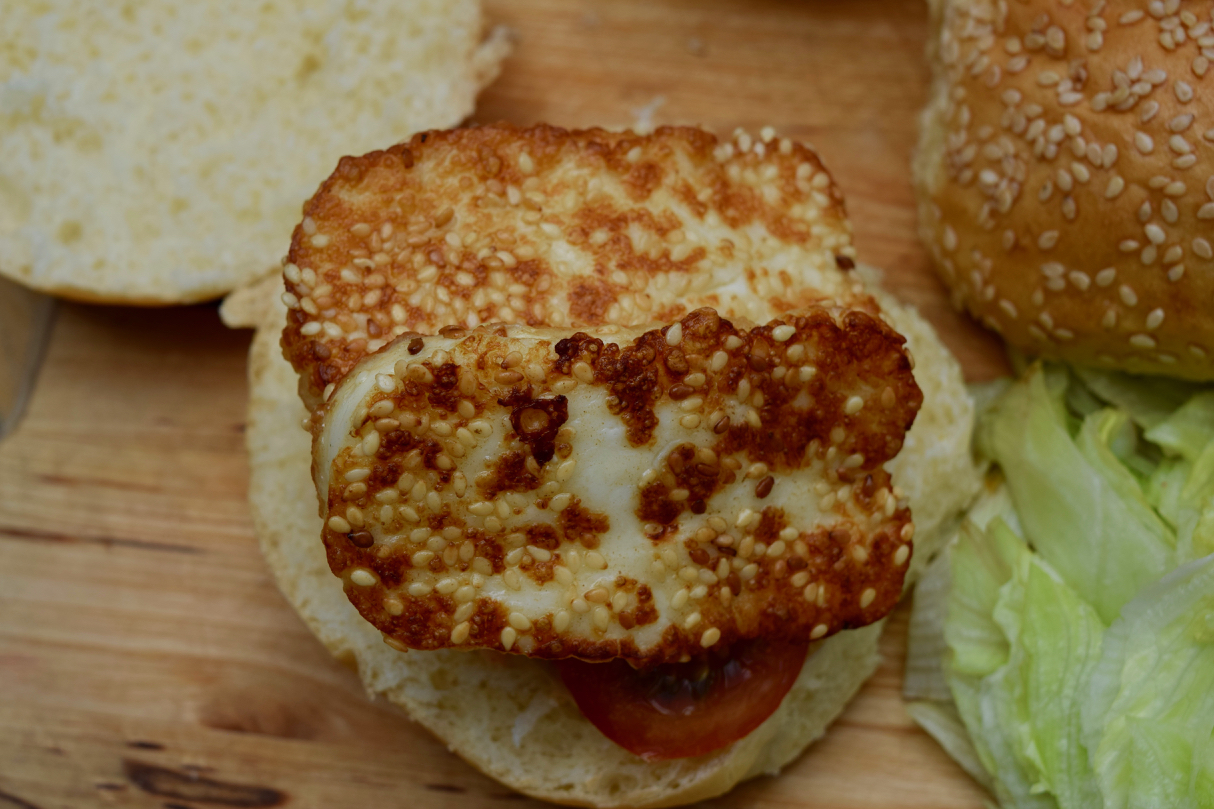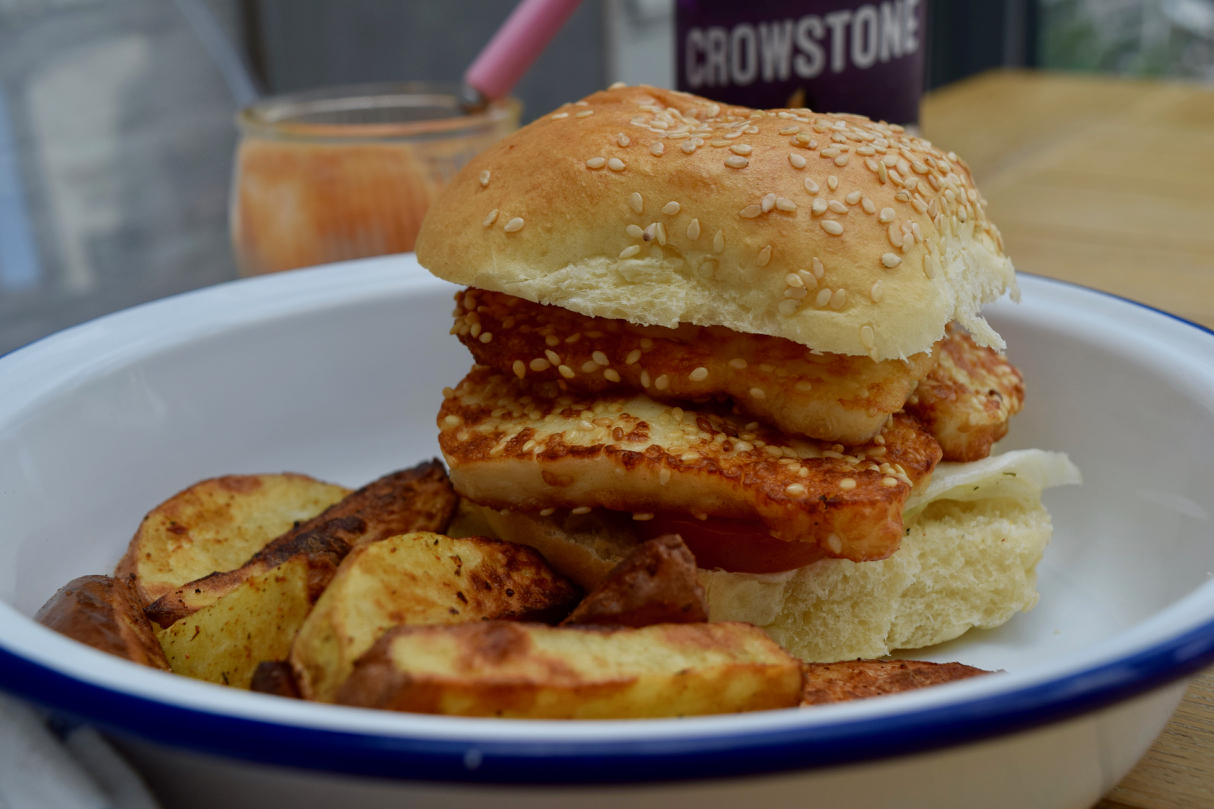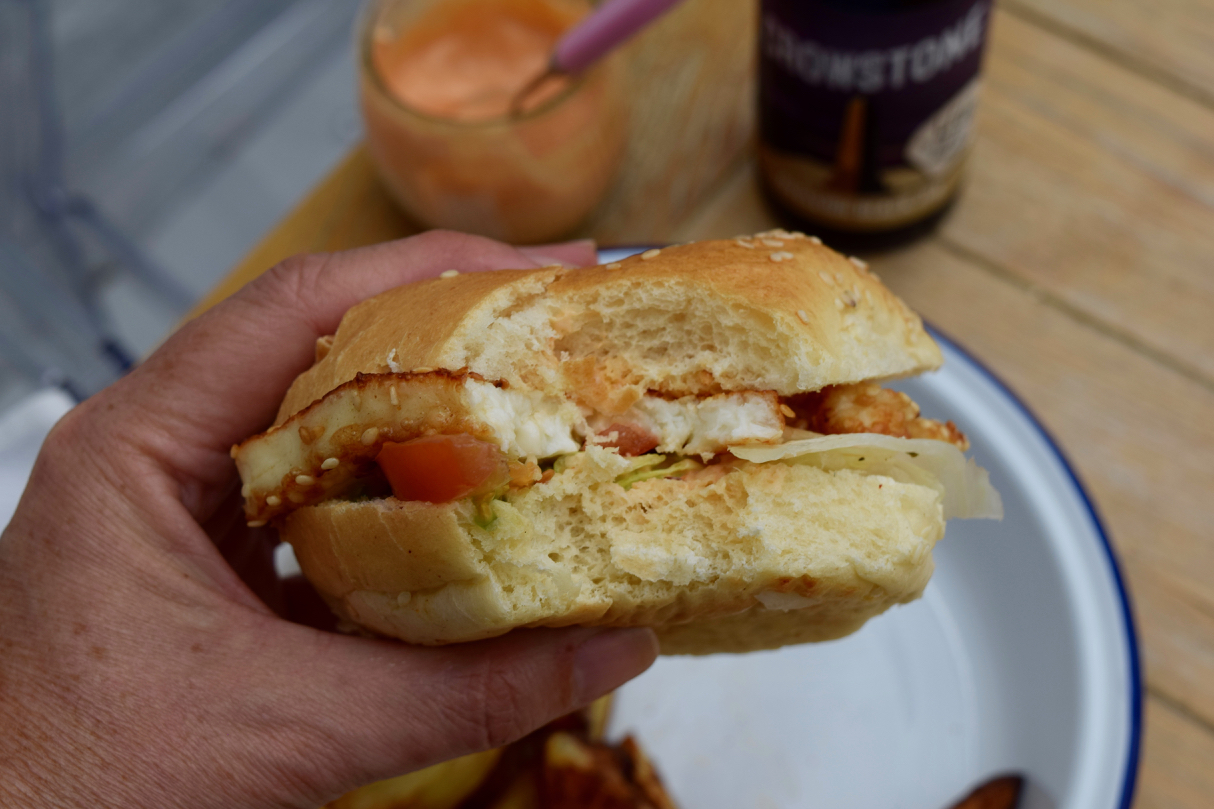 I seem to cook the same old dishes, week in, week out, so to find something as simple as these Sesame Halloumi Burgers to keep the troops interested is an absolute godsend. And, it's putting me in the mood for our imminent trip to Greece, the home of fried cheese, me and my thighs can't bloody wait.
Lucy x
Sesame Halloumi Burgers Recipe
Serves 4
You will only need a frying pan for this
250g halloumi cheese
3 tablespoon sesame seeds
Oil, for frying
Brioche buns, tomatoes, lettuce, gherkins, sriracha mayo, ketchup, potato wedges, etc, etc
Pre heat your oven to 100 degrees just for warming purposes.
Take your halloumi and slice into 8 slices. Place the sesame seeds onto a plate and press the halloumi into the seeds, coating each side.
In a frying pan, add a thin layer of oil and heat over a medium flame. Once hot, add the halloumi slices, in batches, and fry until the seeds and cheese are turning golden, this will only take a minute or two. Turn and cook on the other side. Keep the halloumi on a tray in the warm oven while you cook the rest of the batch.
To serve, lightly toast/warm your buns, slather in sriracha mayo, layer up with lettuce and tomatoes then add two slices of your sesame Halloumi to each bun. Serve with potato wedges, if you like. Tuck in.