Sausage Halloumi Bake Recipe
I know, it's a cheap shot to get more readers, but this week I am posting another Halloumi based recipe. Whenever I post squeaky cheese based dishes they prove even more popular than chocolate based posts, which always surprises me. I am not really posting this to boost followers, I have a surfeit of halloumi after getting carried away at Costco recently. Wow, it's so easy to get carried away in a cash and carry based store, 2 kilos of chia seeds, anyone? Although I do think you can never have enough of this wonderful Greek cheese in your life. So, cheese based rambling aside, here's my Sausage and Halloumi Bake for your mid week consideration.
This is a great one pan supper dish for the whole family. And I can say that because my whole family ate it, even George, and it has courgettes in it. Randomly, courgettes are on the approved by George list, however, you could add a vegetable or bean based item to suit your fussy eaters needs. The dish is based around baked sausages, cut into wedges and added to a tasty tomato and courgette sauce. This is then topped with thick slices of halloumi cheese and grilled to crisp perfection. You can meddle with this dish as you wish; add spinach, beans, chickpeas, sweet potato, this really is just an idea for you to work on. I like the courgettes as they are inoffensive, fresh tasting and a reminder of warmer times. Choose a good quality, well flavoured sausage for this, or chorizo if you'd rather. This recipe is based on one from Lazy Sunday Cooking, with thanks.
All this needs as an accompaniment is some bread, if you are not off the carbs. If you are, it's pretty much a meal in itself. Warming, tasty and with a halloumi cheese topping, this is my kind of supper and my kind of bloody effort free cooking. And only one pan to wash up, this is January supper gold. Hope this is up your street.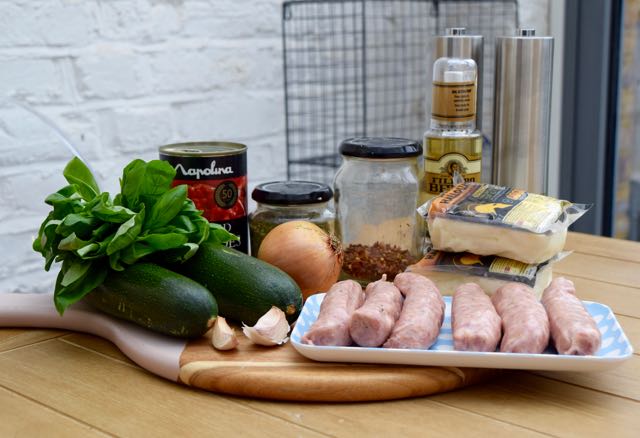 More simple than Mr Simple on his most simplistic day. All quite store cupboard based too, apart from the courgettes which were abundant in the supermarket. Unlike spinach which is as rare as hen's teeth at the moment due to flooding in Spain apparently.
But, as usual, I digress. Back to the halloumi based matter in hand. Make a start by pre heating your oven to 170 degrees, fan assisted. Pop your chosen sausages into an oiled baking tray and cook for around 20 minutes or until golden, sizzling and cooked through.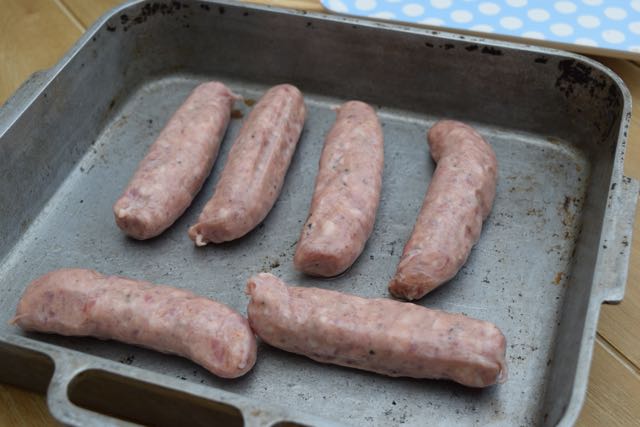 While these are cooking, crack on with the base for the sauce. Take a medium to large frying pan, one you are able to put under the grill, and add some olive oil. Add your finely-ish chopped onion and garlic and cook for a couple of minutes until starting to soften and colour a little.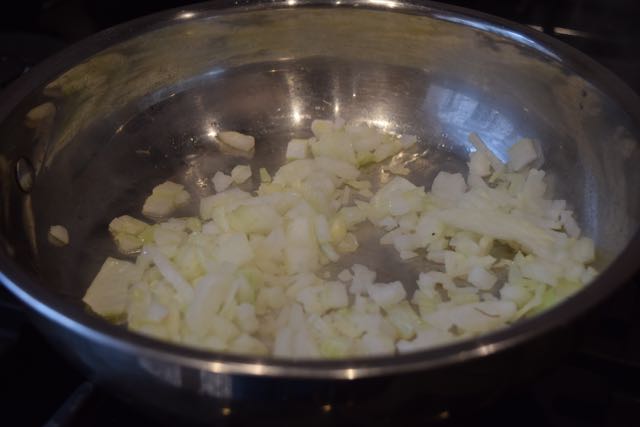 Next to the pan, add your cubed courgettes with some oregano and chilli flakes for flavour and spice.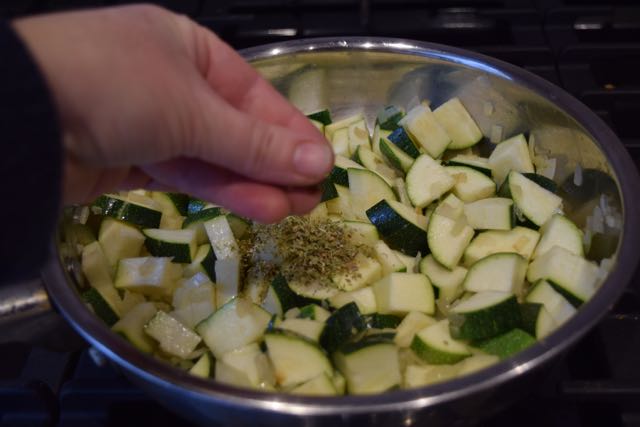 Twist in some salt and pepper then whip your sausages out of the oven, leave to cool for a moment then cut into rustic wedges.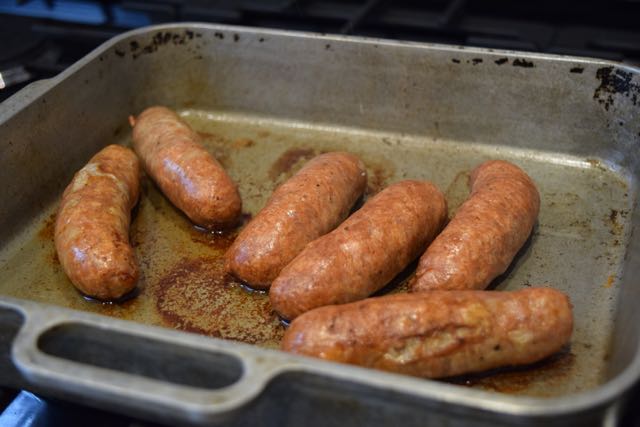 Back to the courgettes, cook for 5 minutes or until starting to colour then pop a lid on for another 10 minutes.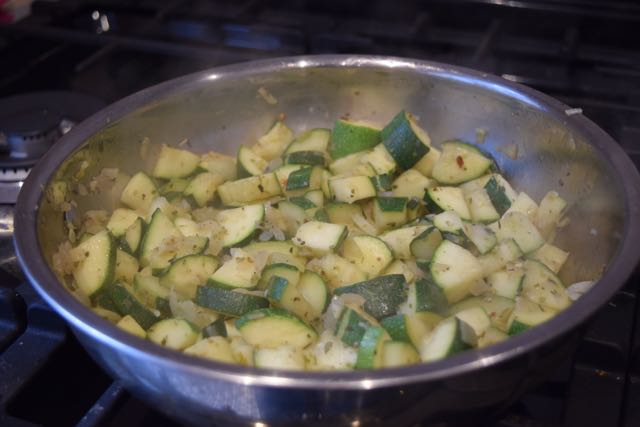 Next, pour in the tinned tomatoes and your sausages, along with a good handful of torn fresh basil.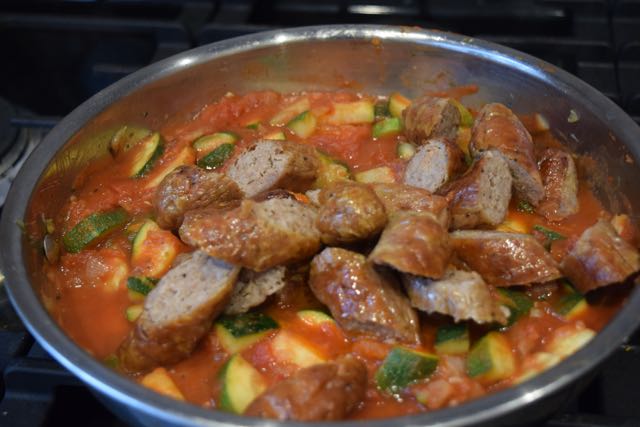 Pop the lid back on for another 5 minutes or until the courgettes are cooked through and everything is piping hot.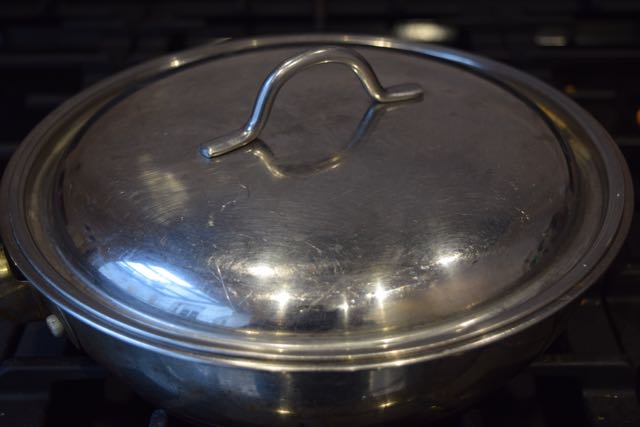 Now it's halloumi time. Pre heat your grill to medium high. Cut your cheese into thick slices and, once you've flattened the top of your courgette base slightly, lay these in a generous single layer on top.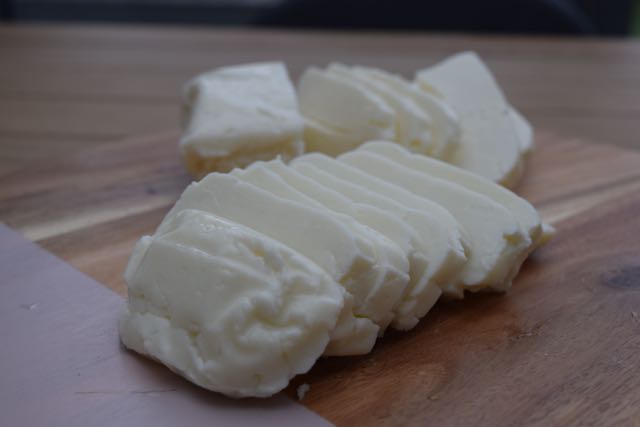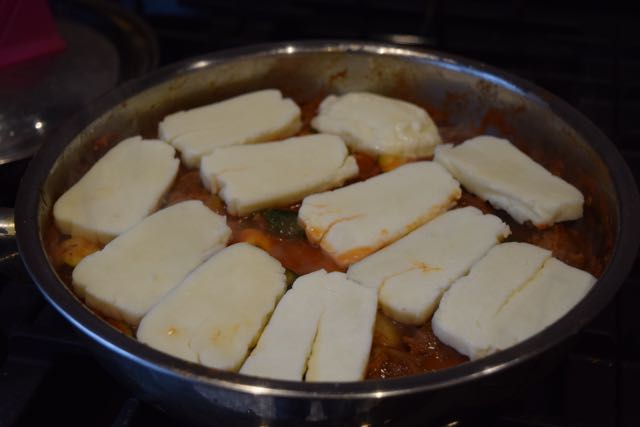 I used around 1 and a half cheeses, and pan fried the rest, *sharing* it with George.
Place your pan under the grill for around 5 minutes, or until the halloumi is bubbling and a wonderful golden brown.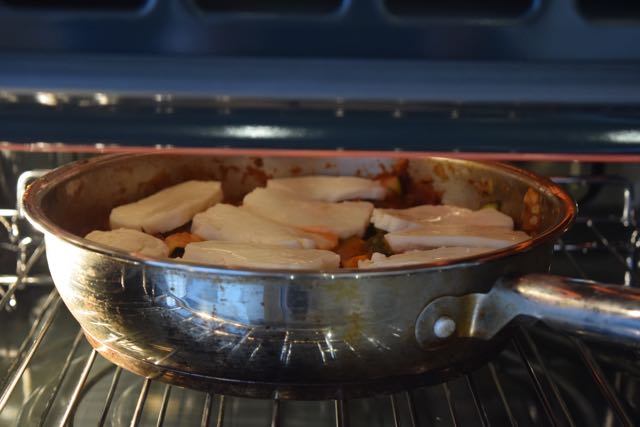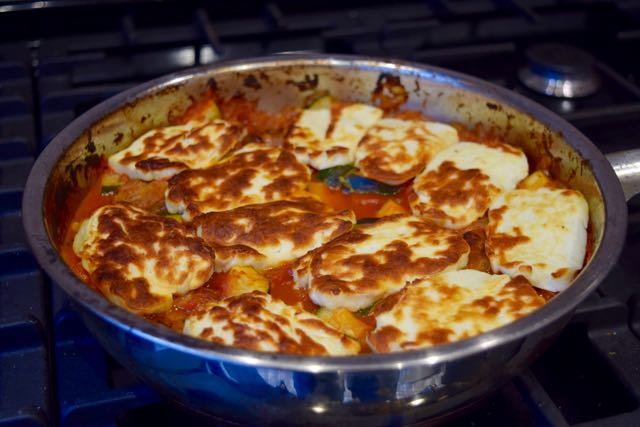 We were all wooed by the wonderful wafts of toasty cheese. Serve this simple dish with a further fresh basil flourish, in it's pan at the table with a big loaf of bread. Warming, comfort food at it's finest.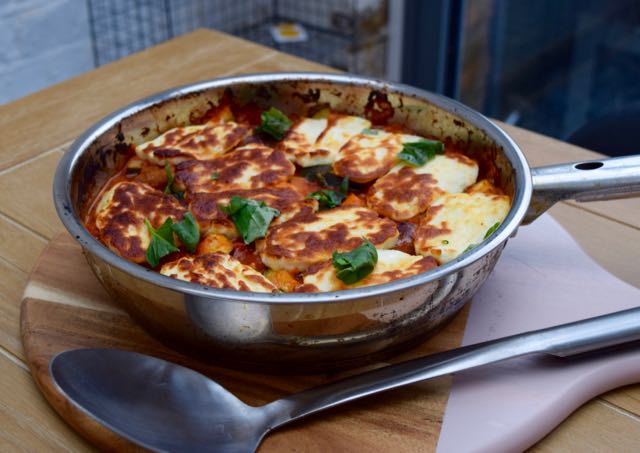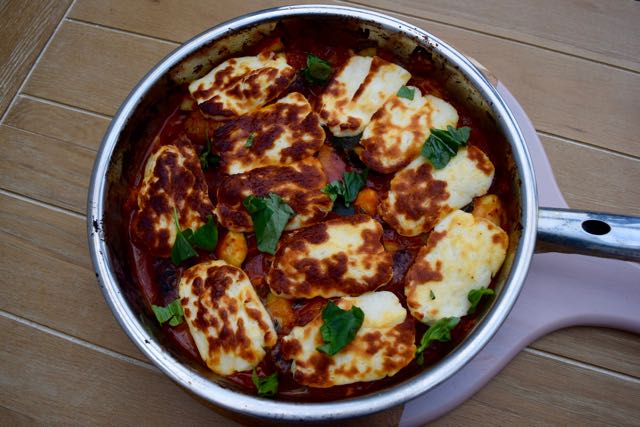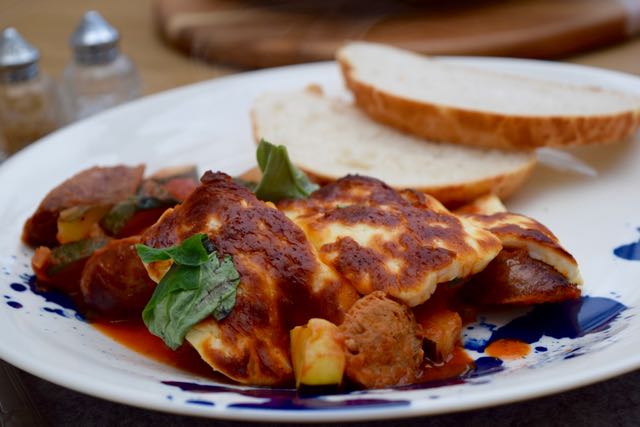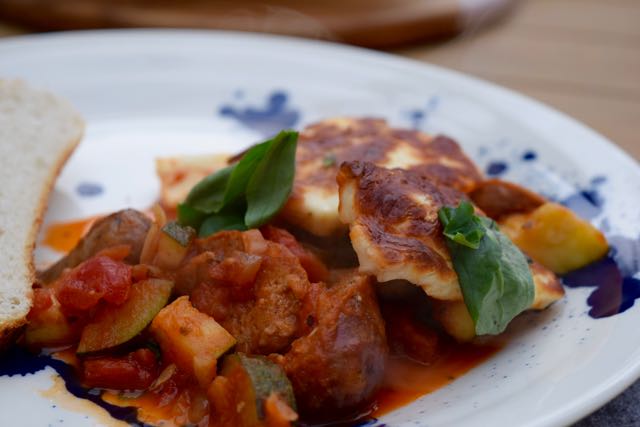 I quite often look at a packet of sausages and wonder what I can do with these other than slather in gravy and serve with mash. If you are as dull as me, this Sausage Halloumi Bake is the answer to that very question.
Lucy x
Sausage Halloumi Bake Recipe
Serves 3 to 4
You won't need any exciting equipment, just a 9 or 10 inch grill proof frying pan
6 sausages, choose some good quality ones
1 tablespoon olive oil
1 small onion, chopped
2 cloves garlic, finely chopped
2 courgettes, cubed
1 teaspoon dried oregano
a good pinch dried chilli flakes
1 x 400g tin chopped tomatoes
a pinch of sugar
2 tablespoons torn fresh basil
2 x halloumi cheese, sliced, you may only need one and a half, just enough to cover your dish
salt and pepper
Fresh basil to garnish
Pre heat the oven to 170 degrees fan assisted. Put the sausages into an oiled baking tin and bake for 20 minutes or until golden brown and cooked through. Leave to cool slightly then cut into thick slices.
Take a medium sized frying pan which is suitable to go under the grill. Add a tablespoon of olive oil and heat over a medium flame. Add the finely chopped onion and garlic and cook until starting to soften and taking on a little colour. Add the cubed courgettes, oregano and chilli flakes, salt and pepper and cook for 5 minutes. Put a lid on the pan and cook for a further 10 minutes. Pour in the tinned tomatoes, fresh basil and sausages then put the lid back on and cook for another 5 minutes or until the courgettes are cooked through and everything is piping hot.
Pre heat your grill to medium high.
Cut the halloumi into thick slices. Remove the lid from the pan and slightly flatten the mixture down to make a flat-ish layer. Lay the slices of halloumi on the top of the courgette mixture so the you have a good layer of cheese.
Place the pan under the grill for around 5 minutes or until the halloumi is browning and sizzling. Serve whilst piping hot with some chunky bread.