Sex on the Beach Cocktail Recipe
Oh come on, you didn't think I would go off on holiday without celebrating Cocktail Friday with this smuttily entitled treat, did you? I am surprised I haven't shared Sex on the Beach with you before *we barely know each other* for two reasons: a) it's a deliciously refreshing summer drink and b) it's such a brilliant name for a cocktail, leading to all sorts of hilarious double entendres, with my childlike sense of humour.
We are off on holiday so am beyond excited to be supping a few Margherita's over the next couple of weeks. I will only be imbibing in the name of Lucy Loves research, you understand, and won't be gleaning any excitement from all the tasty cocktails. I will certainly be looking for Sex on the Beach, but rest assured, my marriage isn't floundering, I will only be partaking of the liquid variety.
Teenage boy tittering aside, the Sex on the Beach is an incredibly tasty cocktail. What is not to like about the refreshing inclusion of peach schnapps alongside both cranberry and orange juices. With a shot of vodka and plenty of ice, this is a retro classic well worth revisiting.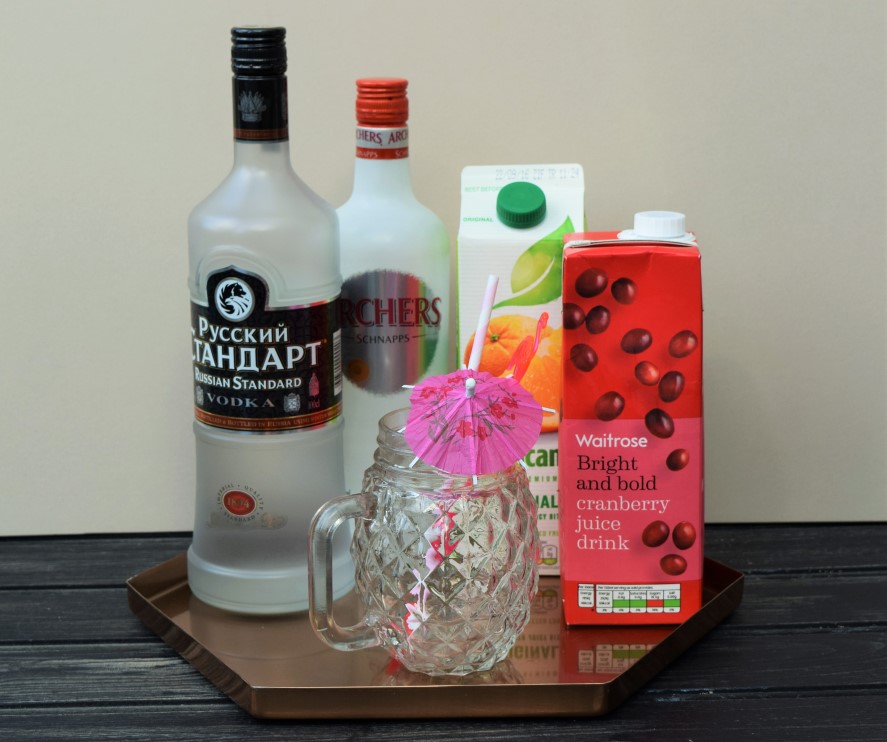 A good simple line up for this weeks well deserved cocktail. I would just add the cocktail umbrella is almost obligatory. I found, rather worryingly, I had two bottles of Archers in our drinks cabinet, so thought I'd make a start using it up on this cocktail. I expect the teens will see the rest of it off.
Make a start with a good sized tumbler and some ice, standard.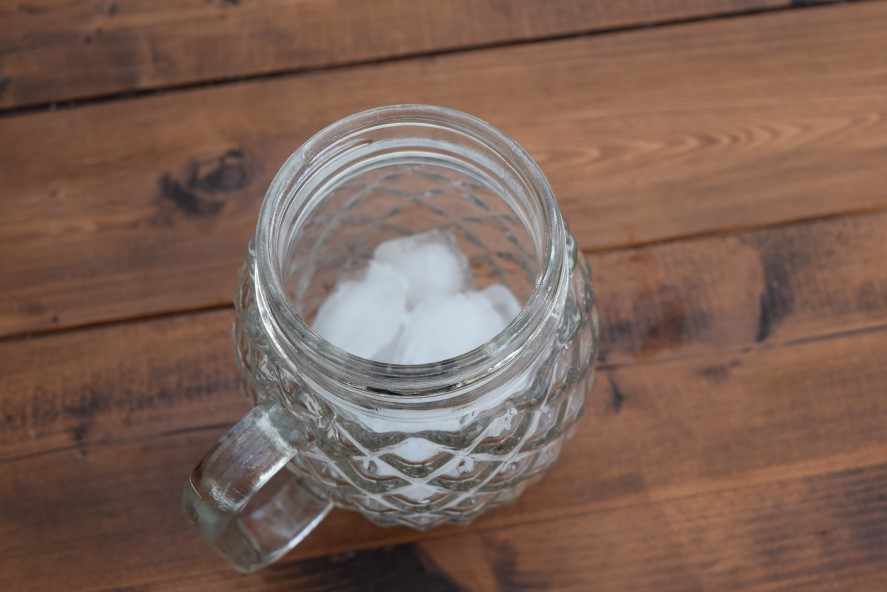 Next, pour in the vodka and peach schnapps shots, as though it was 1986.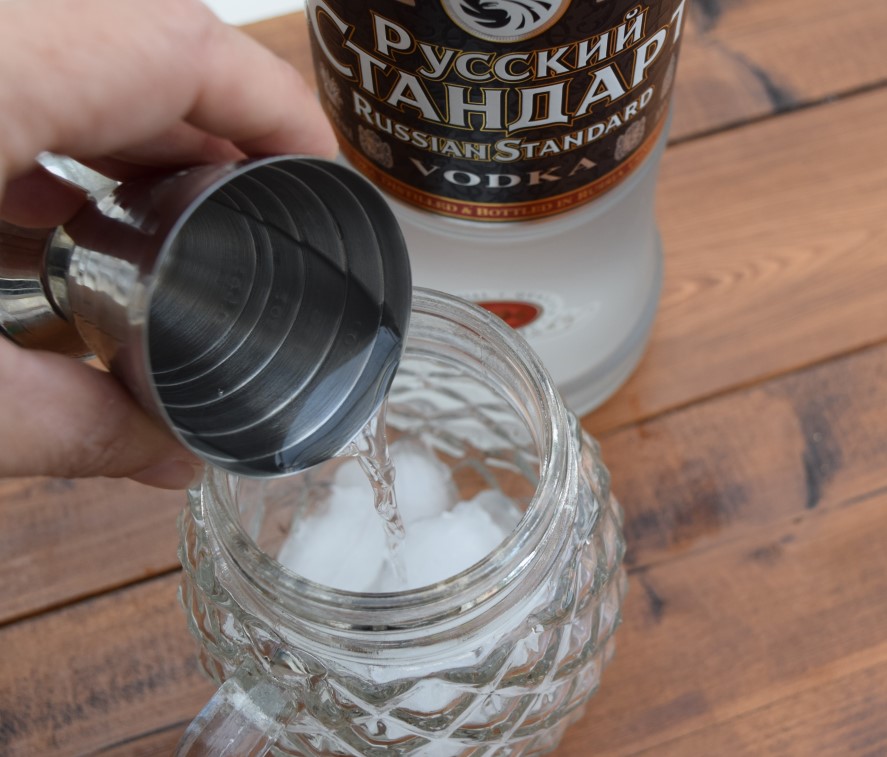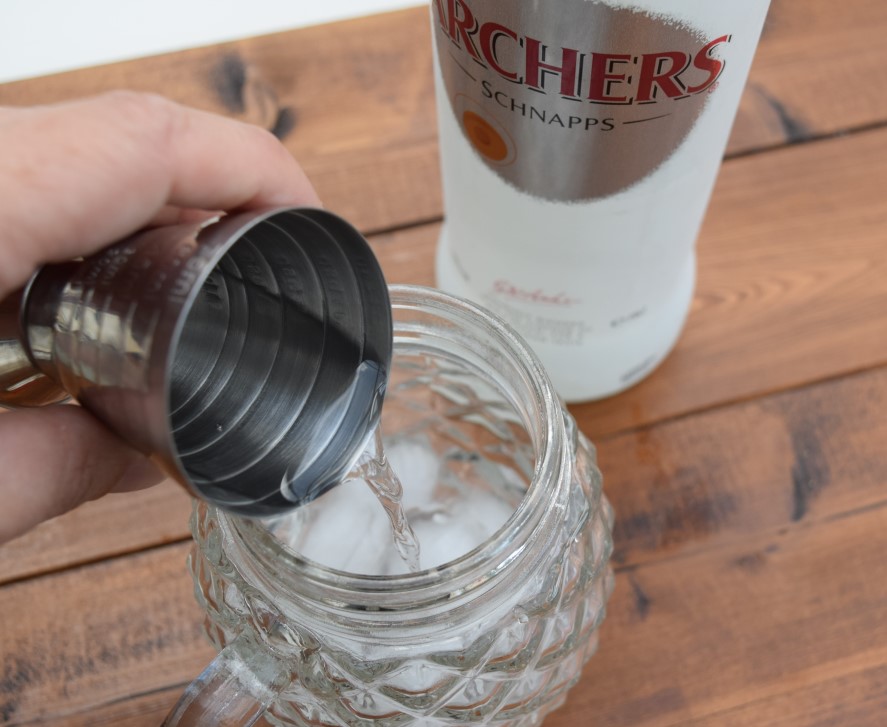 Next for the vitamins, pour in the cranberry juice and fresh orange juice.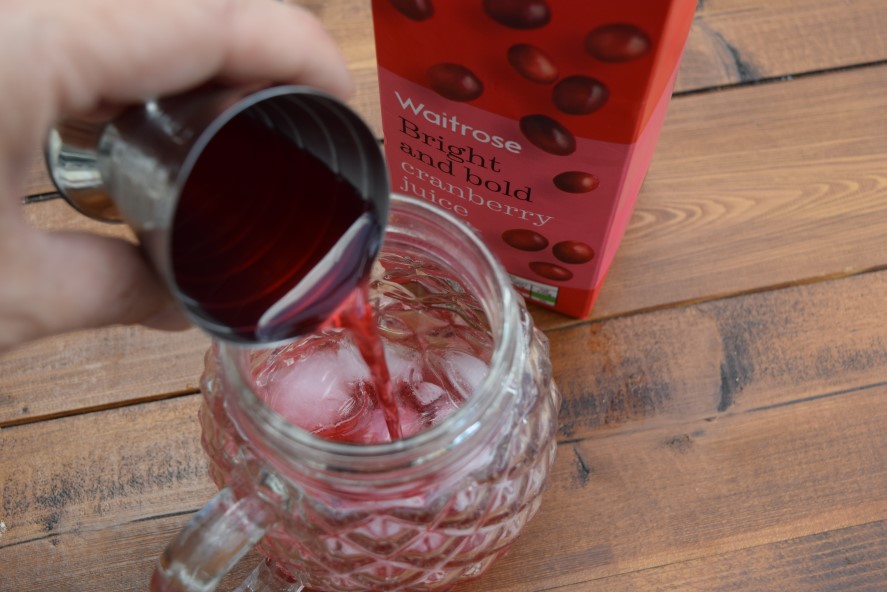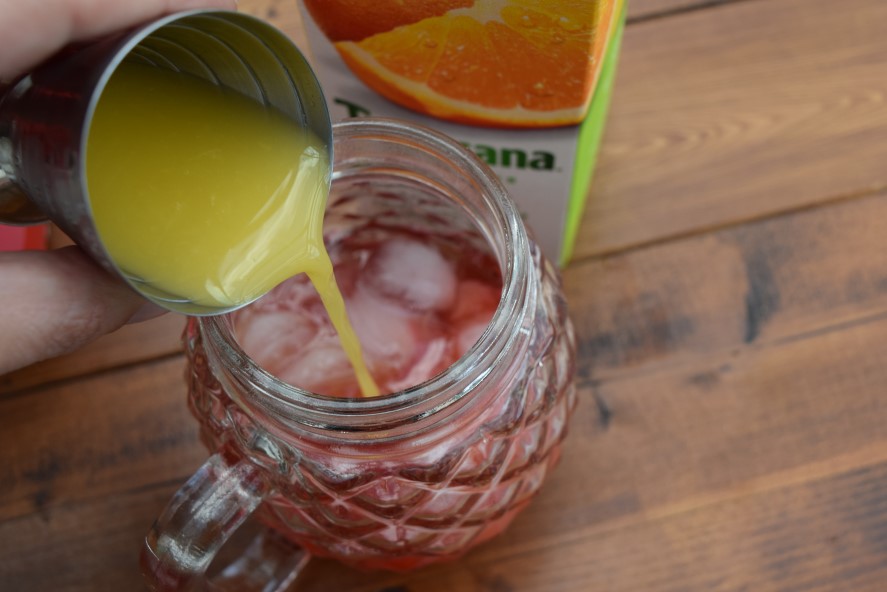 Give this classy little number a stir then garnish with a tacky cocktail umbrella and a straw.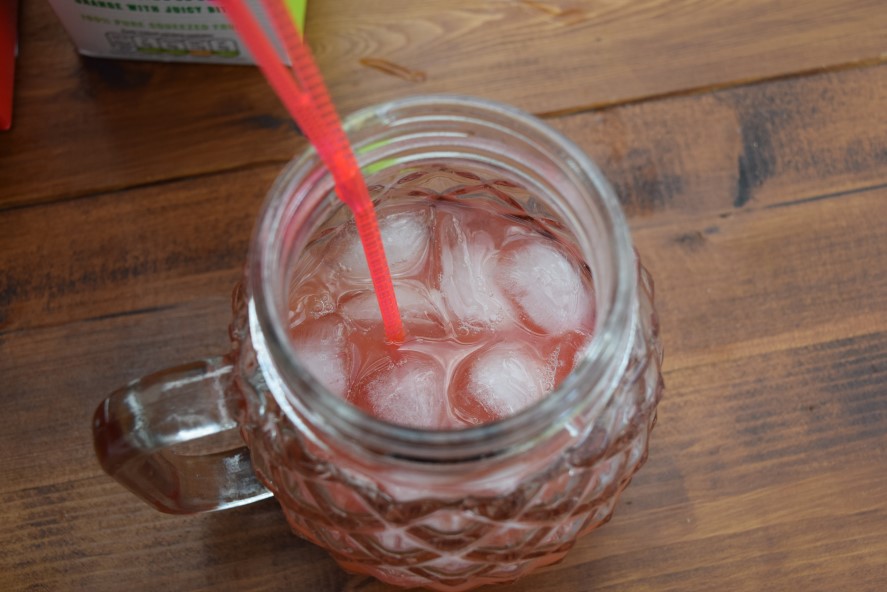 No nuts today *really?* a little bowl of chilli rice crackers for a change of scenery.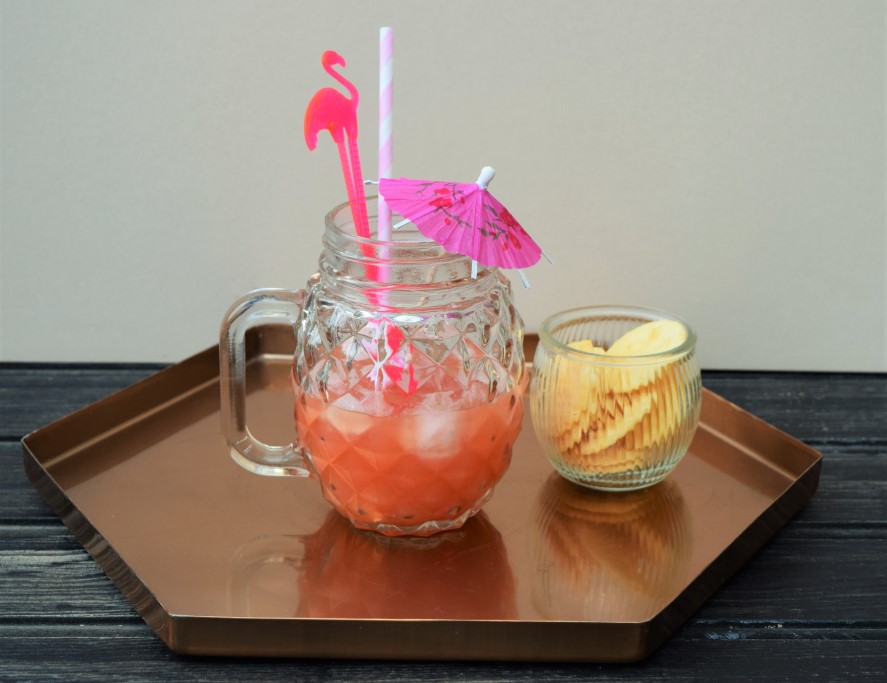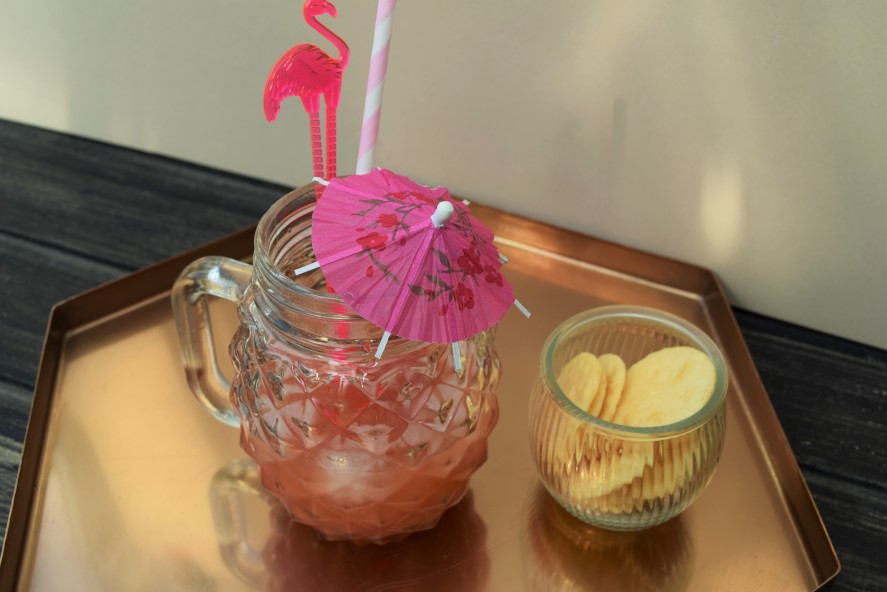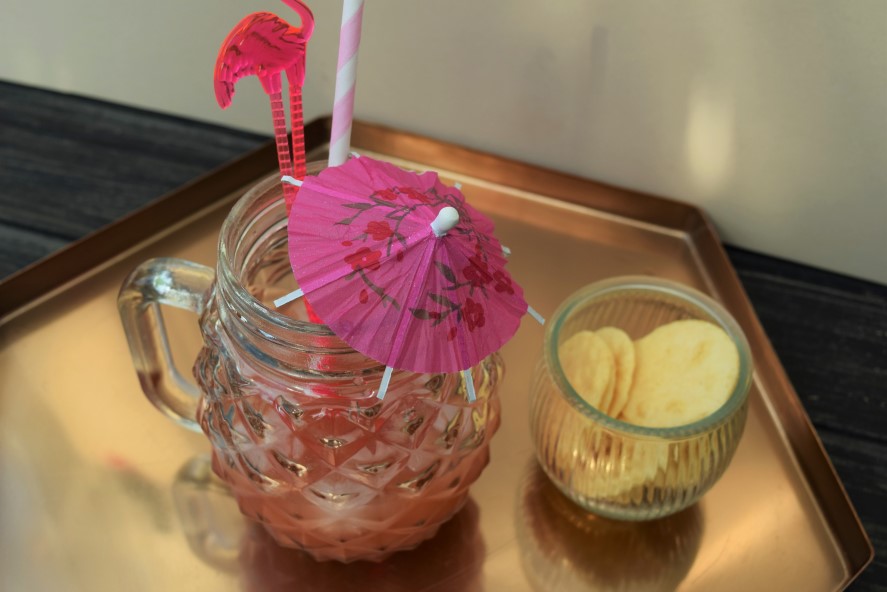 I love a bit of schoolboy humour and I love this cocktail combination. So, Sex on the Beach is an all round winner. I will certainly be having a cocktail or two over the next couple of weeks, so don't miss me too much, I'll be back soon with more tipples and bad jokes.
Lucy x
Sex on the Beach Cocktail Recipe
Makes 1
You will need an interesting tumbler 
A handful of ice
40ml vodka
25ml peach schnapps
50ml cranberry juice
50ml orange juice
A selection of naff accessories to garnish
Take your glass and add a handful of ice. Pour on the vodka and peach schnapps then top up with the cranberry and orange juices. Stir then enjoy, whether you are on a beach or not.