Sloe Bramble Recipe
It's been a bloody long 2 months waiting for my Sloe Gin to be ready. I have diligently been shaking it every week and it was with some trepidation that I decanted the gin last weekend. I needn't have worried though, I can confirm my Sloe Gin is completely delicious, said without a modicum of modesty. And thank God it's good as it's my Dad's birthday this weekend and I am giving him a bottle as a present. As an extra Happy Birthday to my lovely Dad, today's Friday Cocktail is a Sloe Bramble.
This is a gin heavy cocktail, which suits me down to the ground. It's aromatic, fresh tasting and so drinkable. The sloe gin adds a fruity slightly sweet edge to this drink. The lemon adds a crispness and what with that and the sloes, this cocktail must cover at least 2 of your 5 a day. If you haven't been waiting for months for your own sloe gin to mature, do please feel free to buy some, there are lots of delicious brands available.
My homemade Sloe Gin produced two bottles, one of which is Dads and one I am hacking through at quite a rate so don't expect me to be sharing this too liberally. I loved making my own gin, and the dried sloes worked brilliantly. The way we are getting through this first batch, I may well be starting a little Lucy Loves Sloe Gin distillery right here in SW14.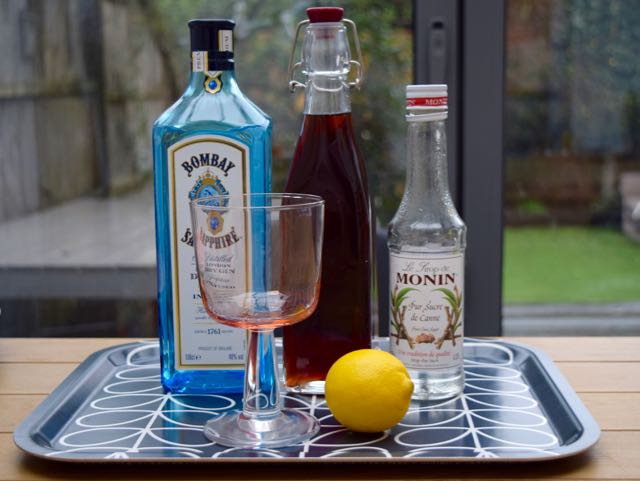 I have been on a spending spree with the prospect of a new kitchen justifying a new tray and a pretty new cocktail glass. And there's the beautiful deep coloured homemade Sloe Gin.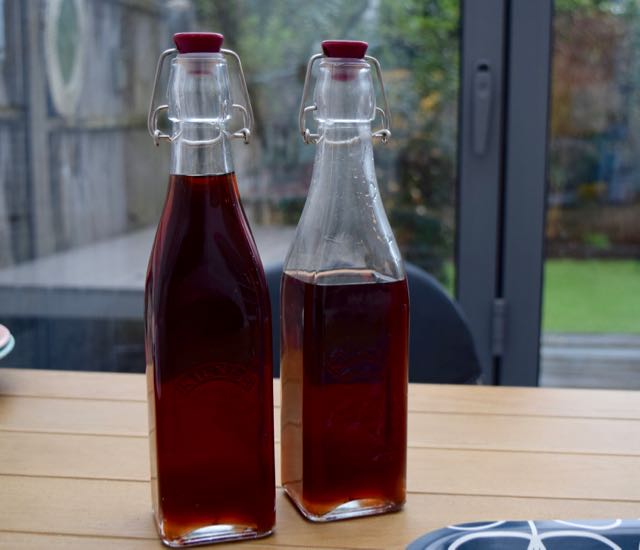 Don't forget you don't have to buy the sugar syrup, just bring 1 part water and 1 part sugar to the boil, dissolve the sugar, then leave to cool before using.
Start by adding a big handful of ice to your chosen cocktail glass.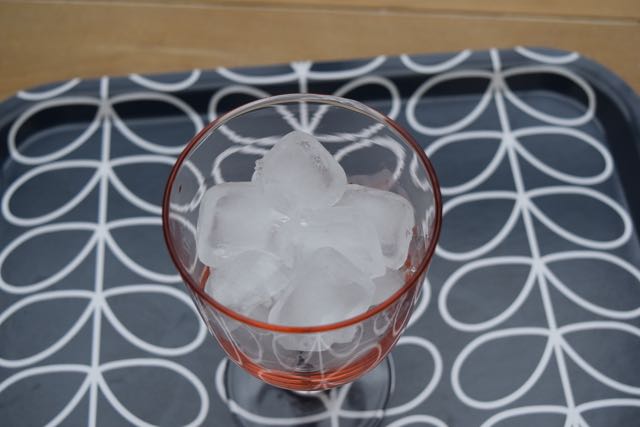 Pour in the small shot of Sloe Gin followed by the shot of regular gin.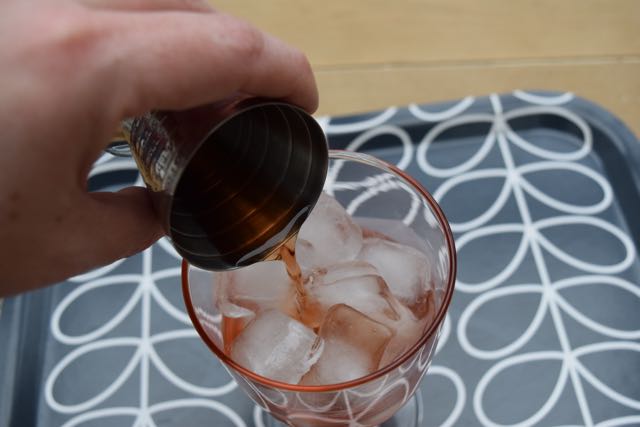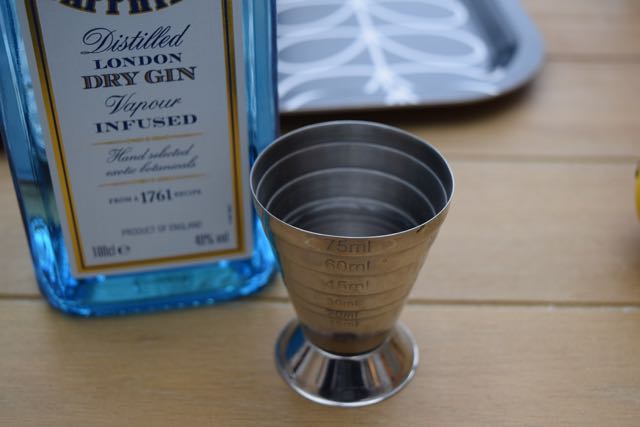 Add freshly squeezed lemon juice and sugar syrup then give it a stir.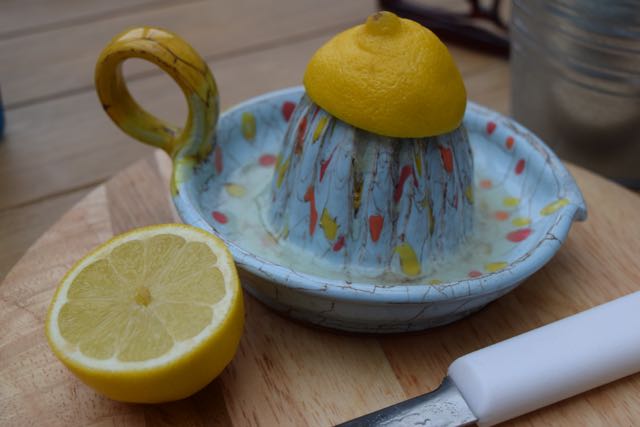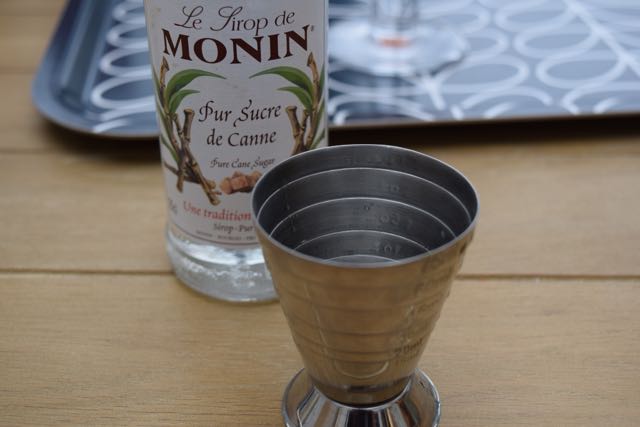 Finally garnish with some berries, I had some frozen blueberries which looked pretty.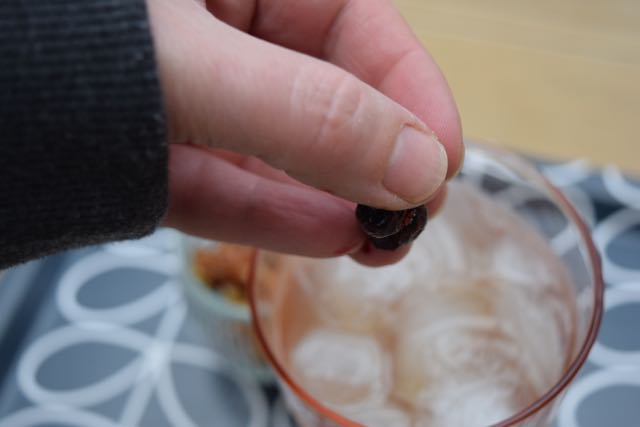 Sip this beautiful, elegant cocktail and put your feet up, it's Friday. And it's still bloody January.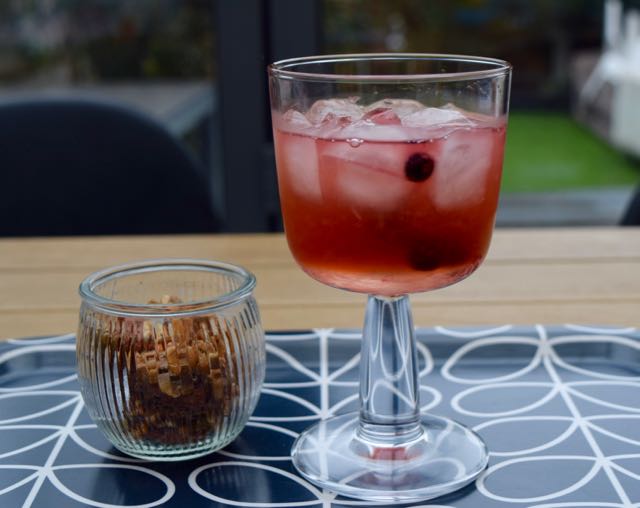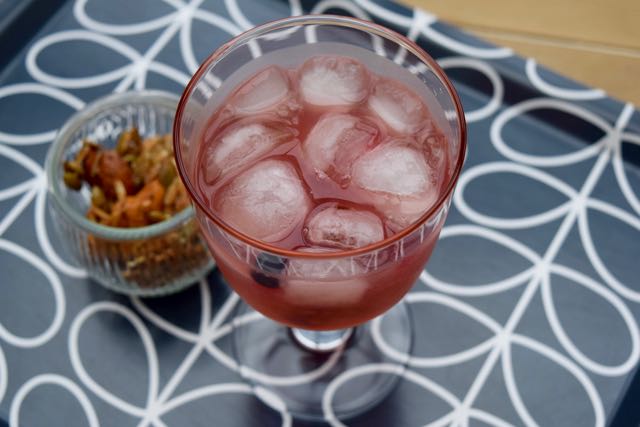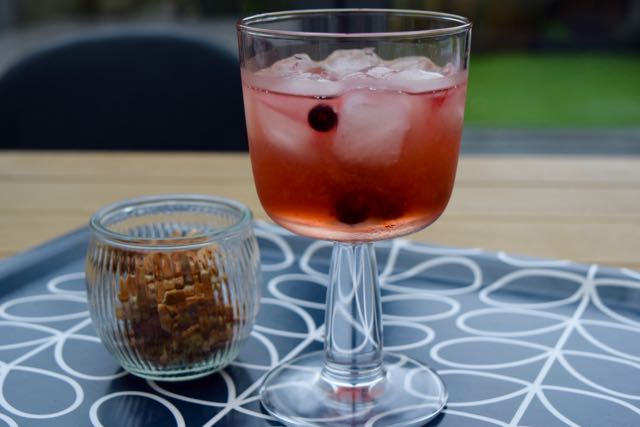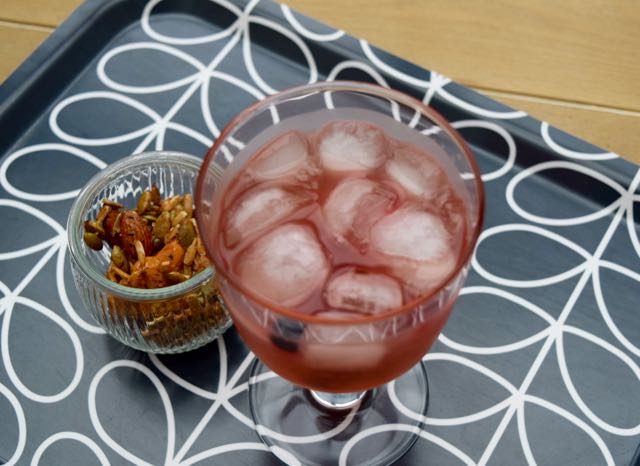 This cocktail feels all the more special because I made the Sloe Gin with my own bare hands. And because it has two types of my most favourite spirit in it, of course. If you are as much of a gin lover as I am, then this Sloe Bramble is the cocktail for you this Friday.
Have a lovely weekend and Happy Birthday Dad.
Lucy x
Sloe Bramble Recipe
Makes 1
You will need a tumbler
A handful of Ice
25ml Sloe Gin
25ml Gin
25ml fresh lemon juice
15ml sugar syrup
Berries to garnish
Take a good sized tumbler and add a handful of ice. Measure in the sloe gin, gin and fresh lemon juice followed by the sugar syrup. Stir then garnish with berries. Sip and love.