Thai Pork Recipe
This is one of Clyde's favourite Friday night suppers. I work Monday to Thursday, so on a Friday, I like to make a bit more of an effort with supper than I do on the other week nights (other nights are pretty low on effort if I'm honest). And when I say effort, that doesn't mean I want to spend my whole day off in the kitchen, so this is speedy and doesn't need hours of preparation.
It also ticks lots of popular flavour boxes, salty, sweet, spicy, all served with sticky rice and crisp Little Gem lettuce. I am not sure where the recipe originated from, but it has become a popular dish in our house, not only with Clyde, the boys also enjoy it (a lettuce free version for George). It was originally meant to be served as finger food with the lettuce creating a sort of cutlery free supper, however, it has been transformed into a filling main course,  and certainly not just for Fridays.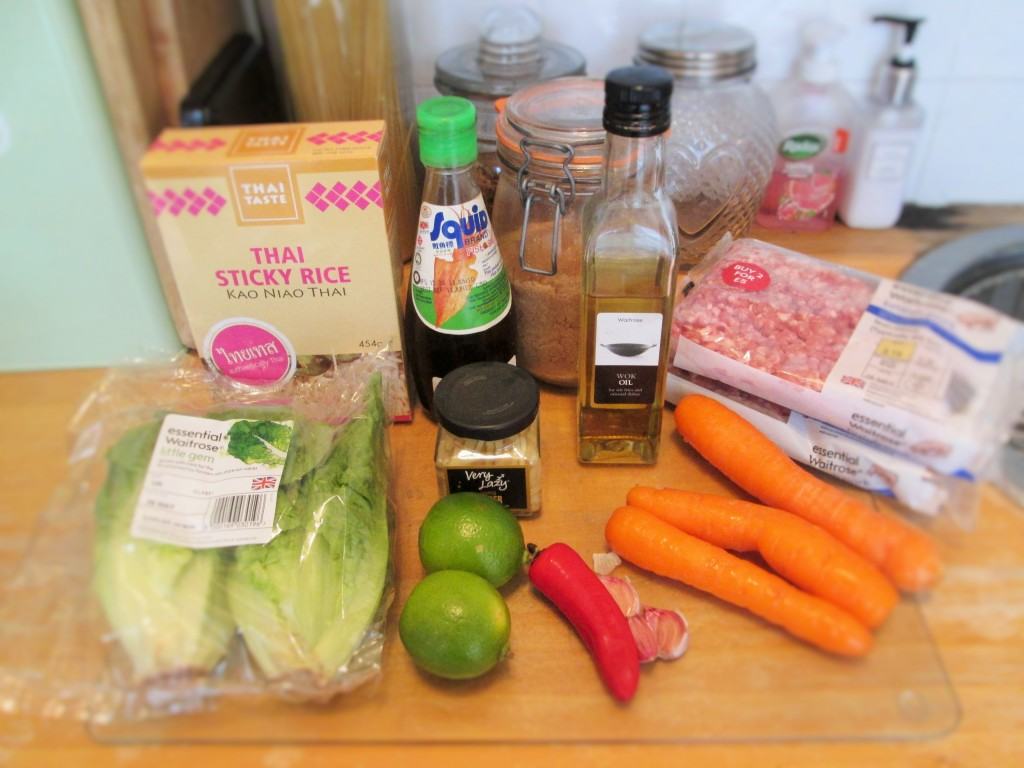 Firstly, start cooking your rice. I like sushi rice with this, but I didn't have any and nor did the supermarket at the end of our road, naming no names, Waitrose. So I went for Thai sticky rice, which takes around 15 minutes, but can happily sit for a while if your pork takes longer.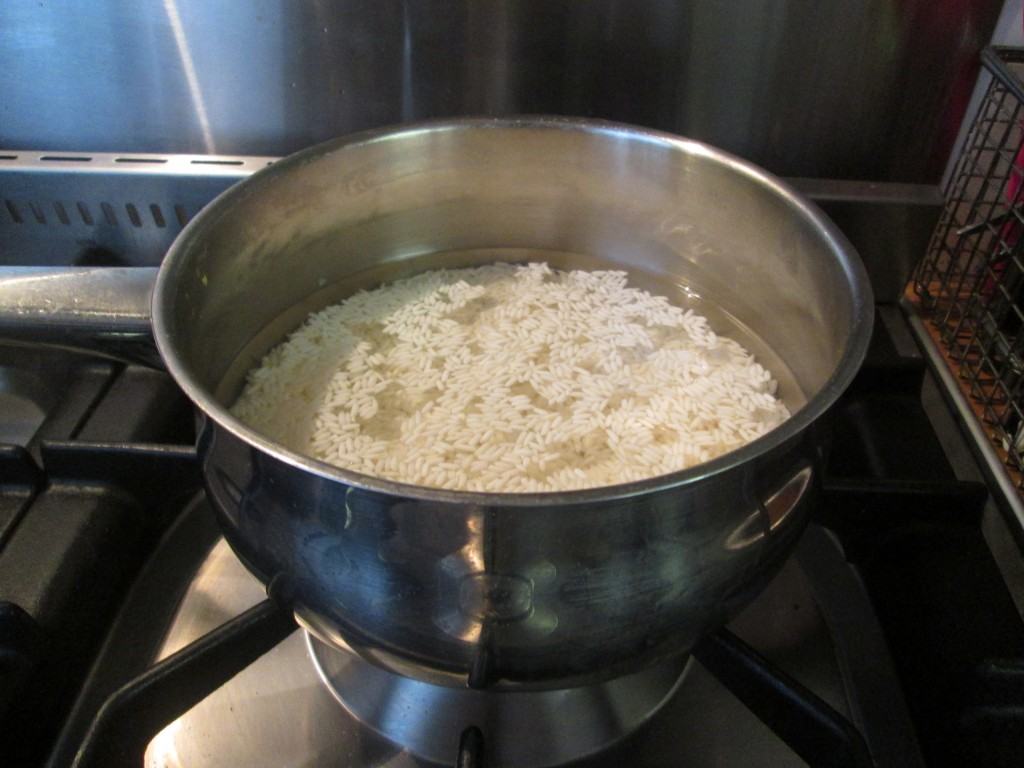 The pork is cooked at quite a pace, so best to have all your ingredients to hand at the start. I doubled the original recipe, so do please halve this if you are cooking for smaller numbers, or less hearty appetites. Heat your oil in a wok or large frying pan. I used my favourite Wok Oil, which is basically just oil scented with garlic, sesame and ginger.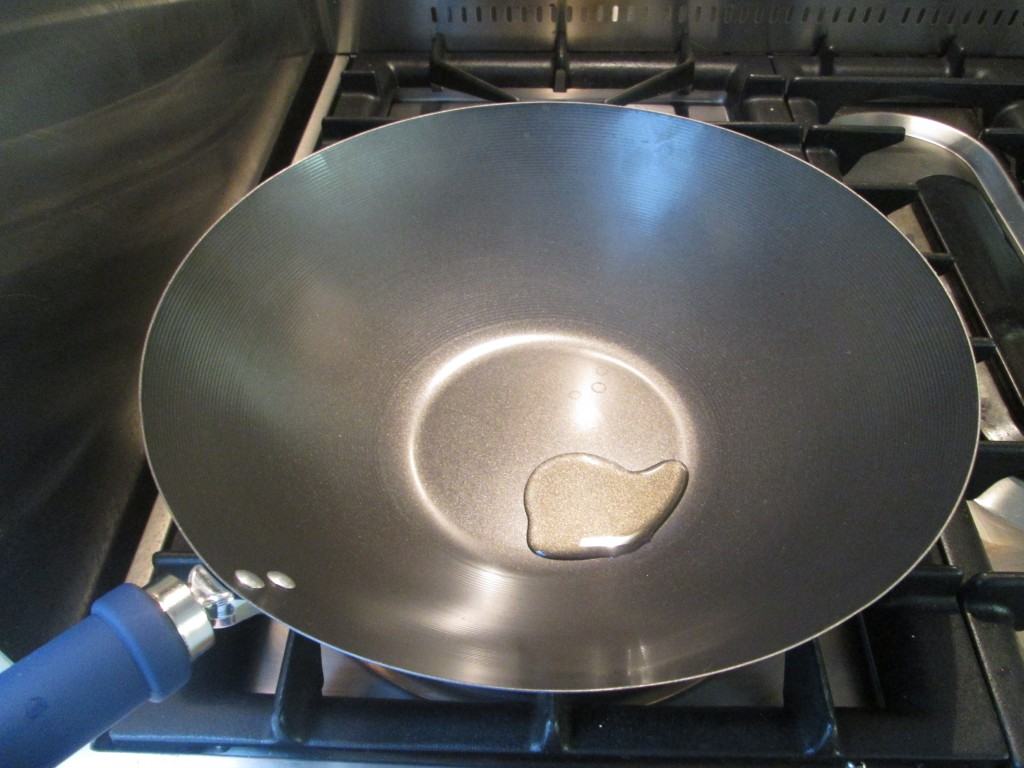 Keep to a low-ish flame as you don't want your first 3 ingredients to burn.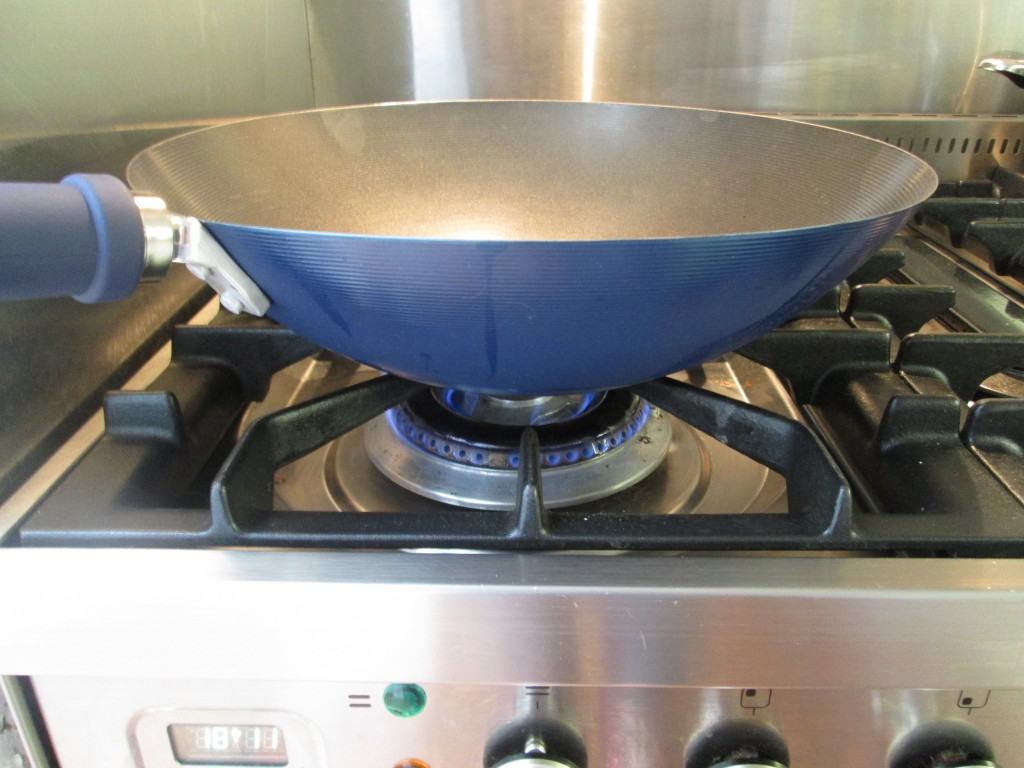 That shot is purely to show off I have a new wok and its nice and clean.
Add your finely chopped garlic, ginger and chilli to the oil.  Just soften them, burnt garlic tastes grim, so you're just looking for a little browning at this stage. As a side note, I used Lazy Ginger from a jar, as whenever I buy fresh ginger it goes off in the bottom on my fridge, so this is a tasty and economical alternative.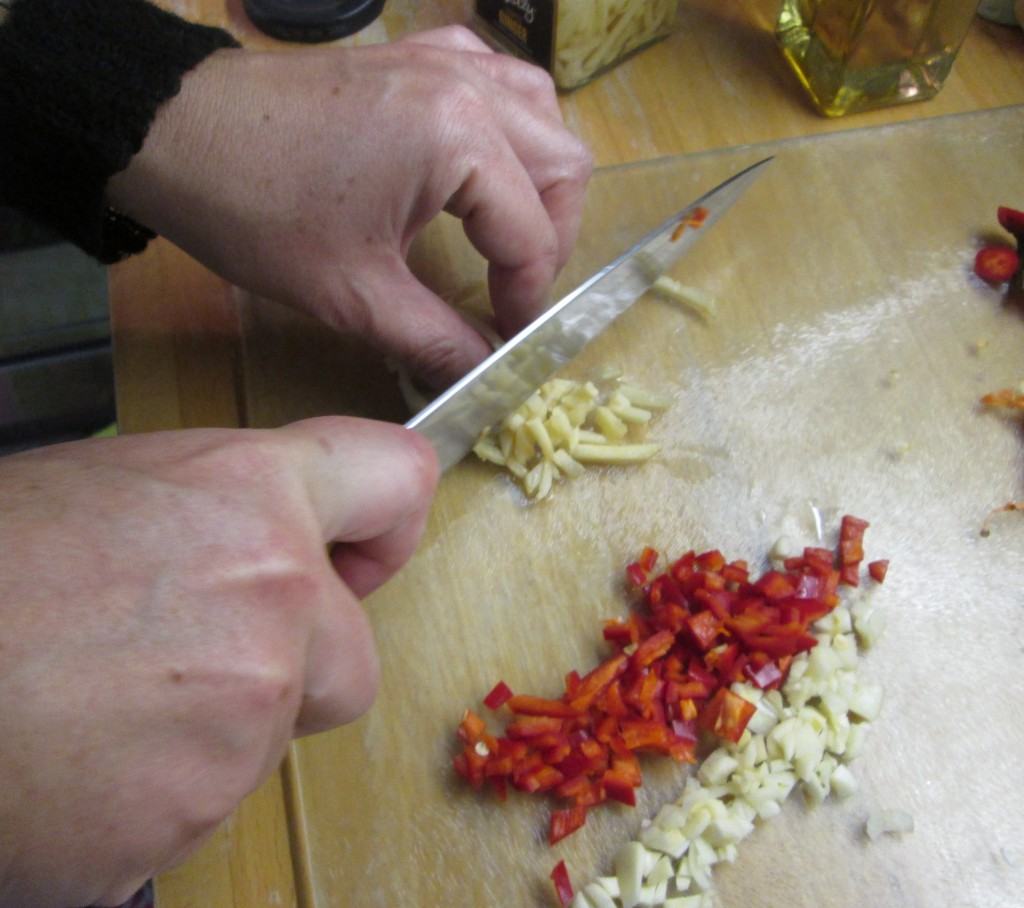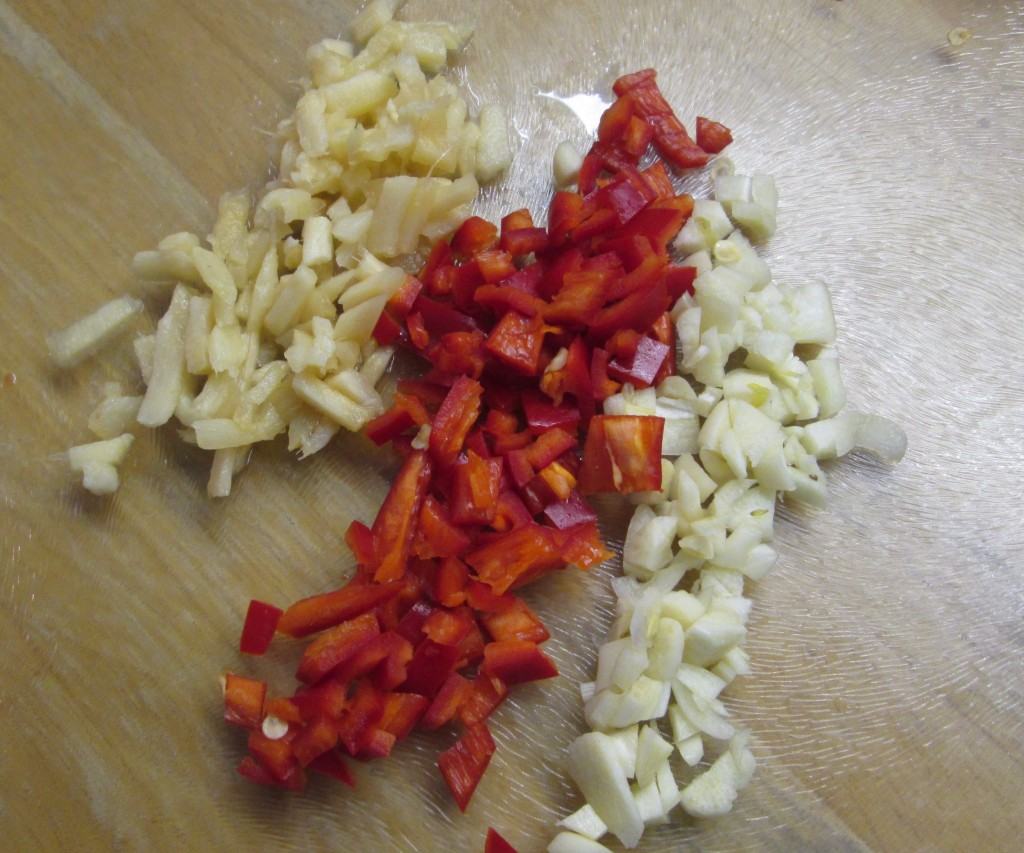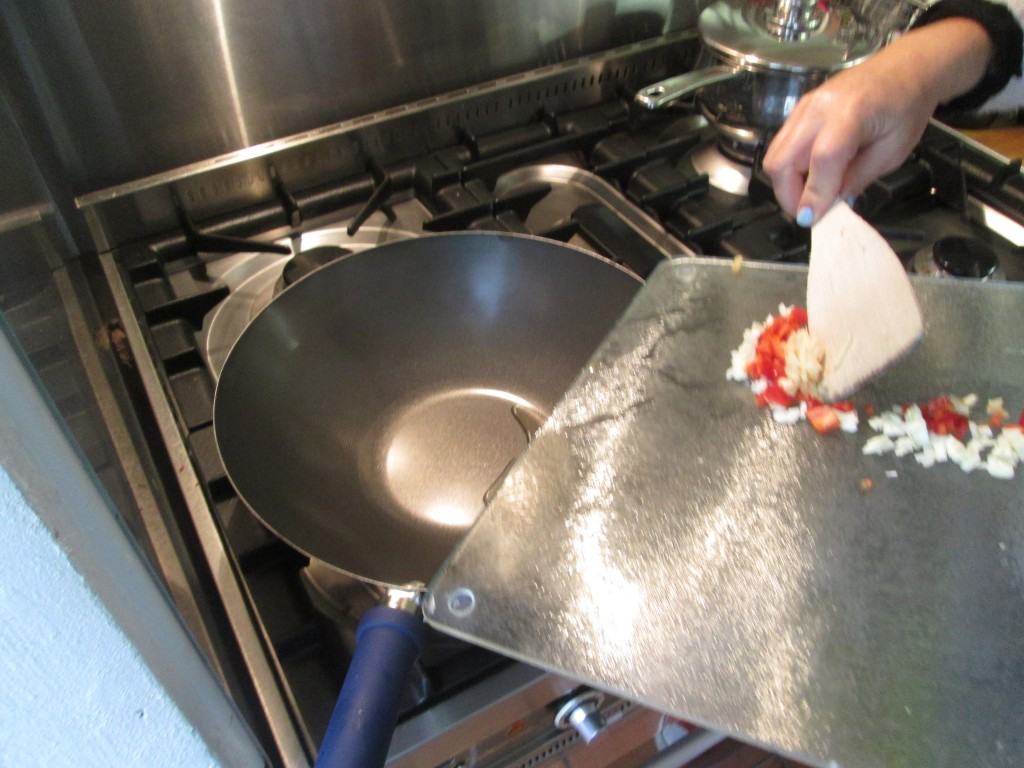 Add your pork and turn the heat up slightly, still keeping an eye on not burning the spices. The meat should start to brown and have no pink remaining.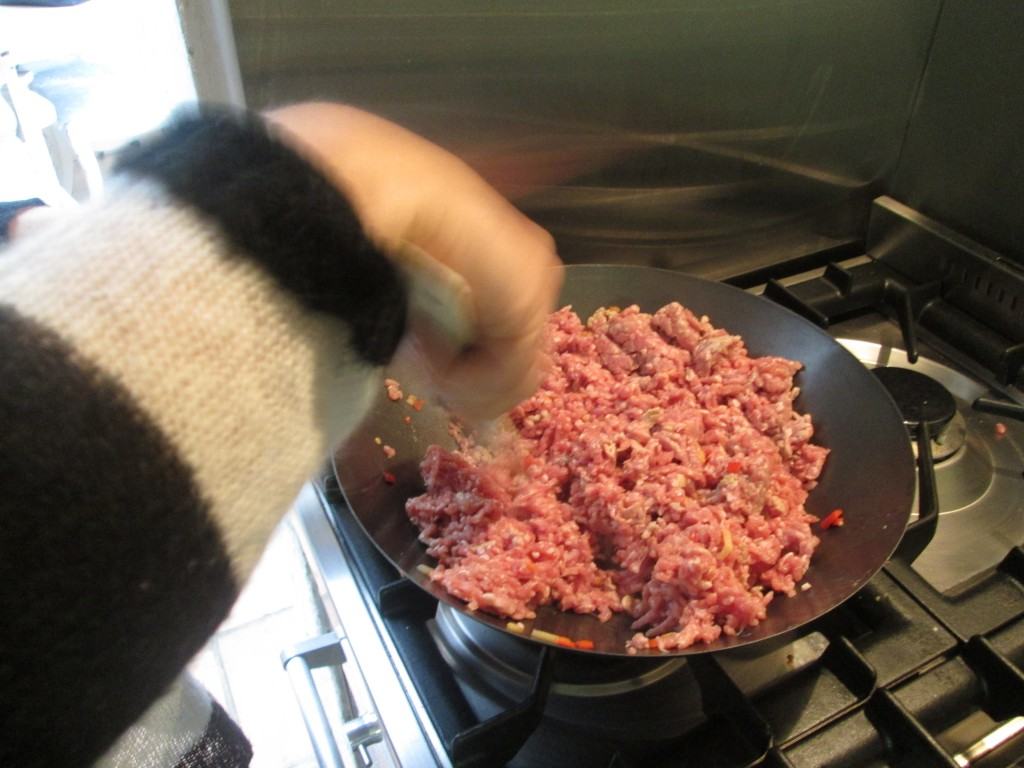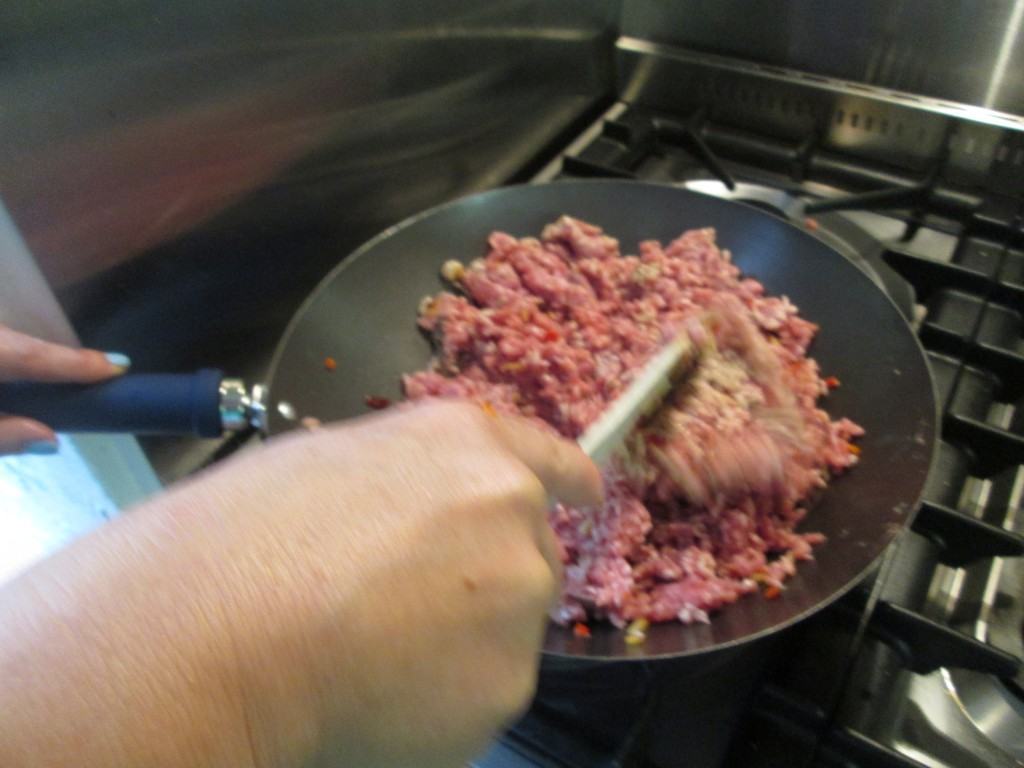 While the meat is browning, grate your sweet carrots, juice your limes and measure your brown sugar and fish sauce. Add the sugar, lime and fish sauce to the pork and stir well to combine all the wonderful flavours.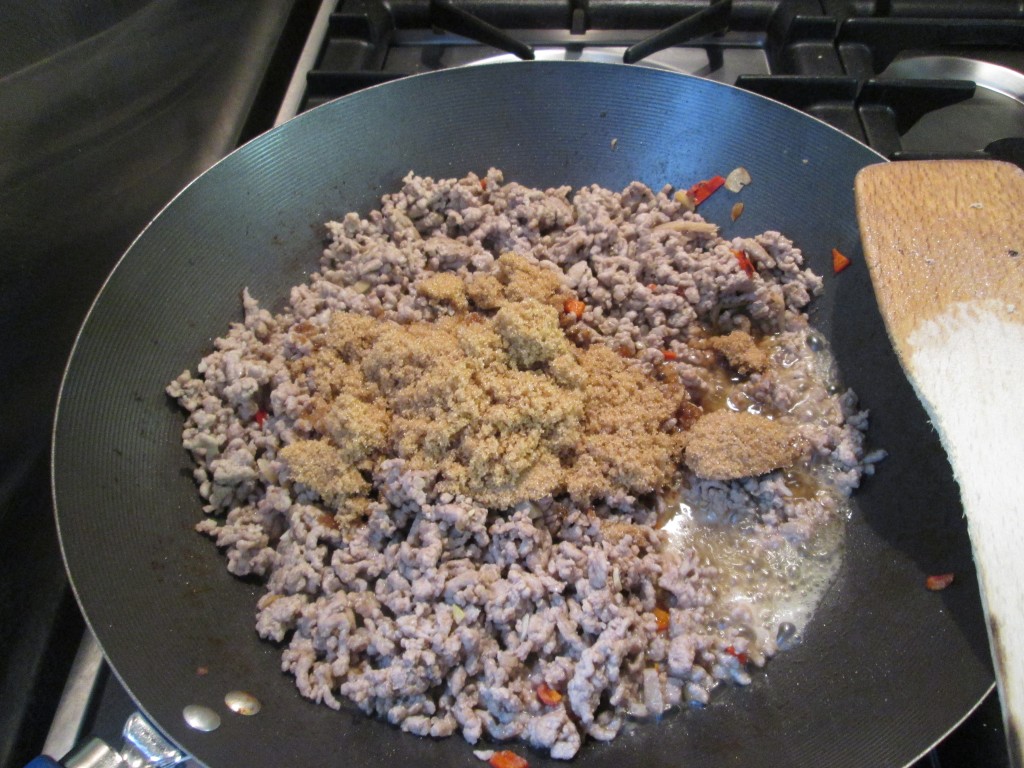 Turn up the heat and start to reduce the juices. Add the carrots and mix them in well with the pork. They will start to caramelise and brown at the edges as the sauce becomes stickier.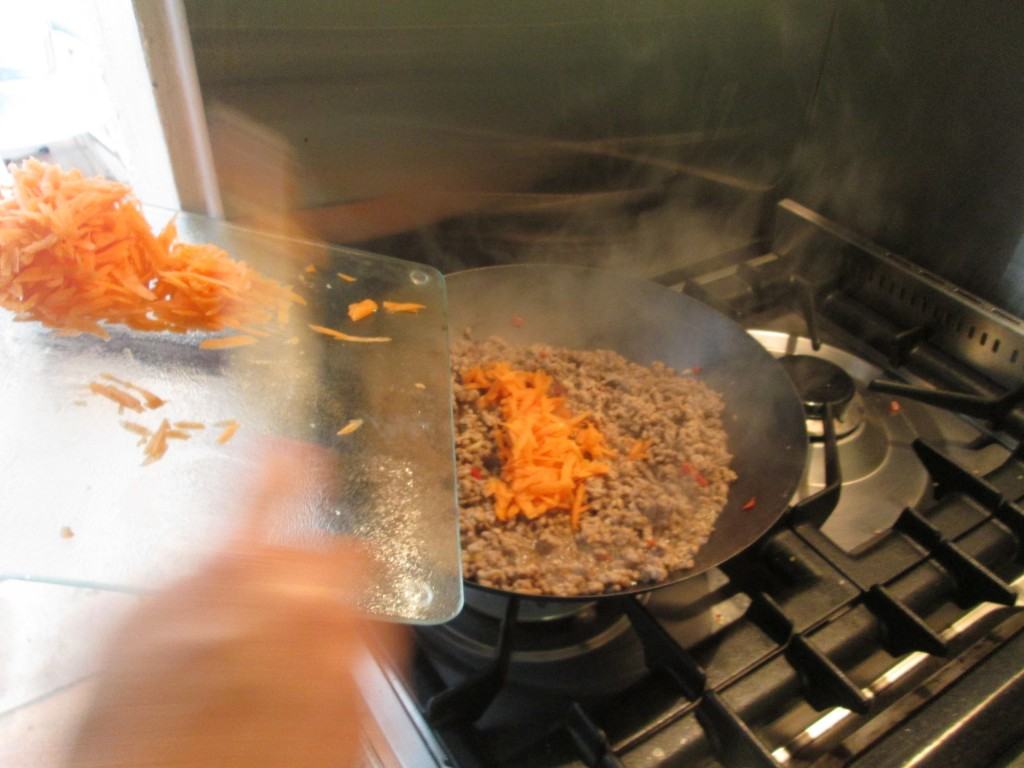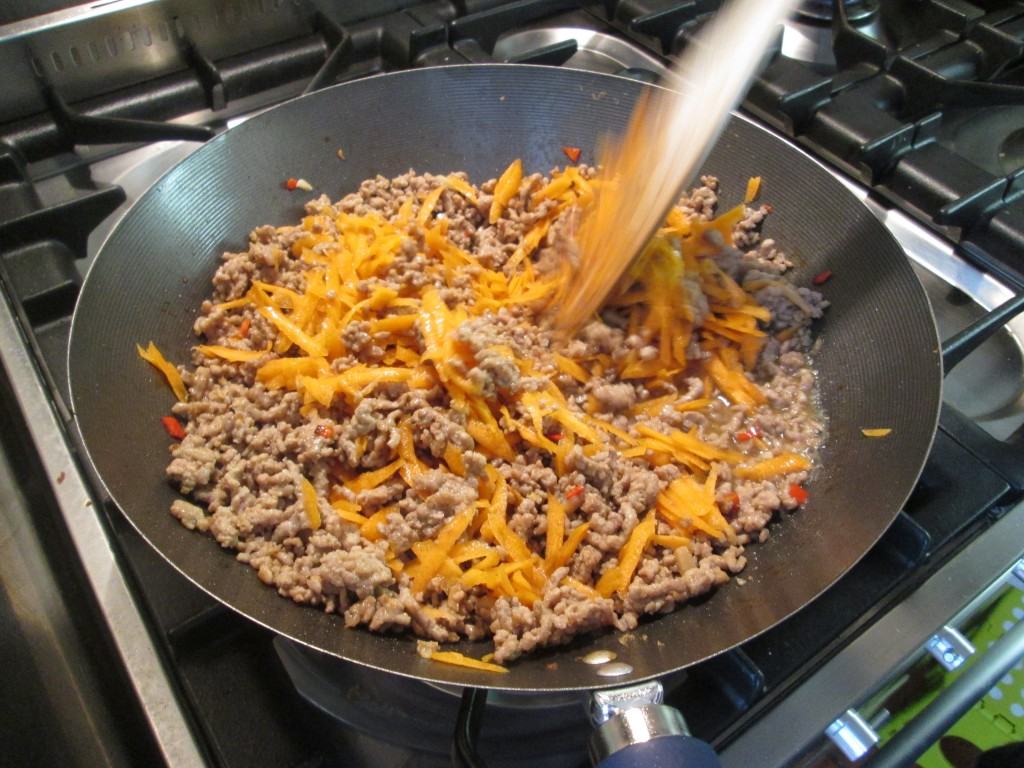 While the pork finishes off, check on your rice and prepare your lettuce leaves. Cut the bottom off the Little Gems, and separate the leaves. Place these on your plates, where they will serve as a base for your pork. Add your delicious sticky rice.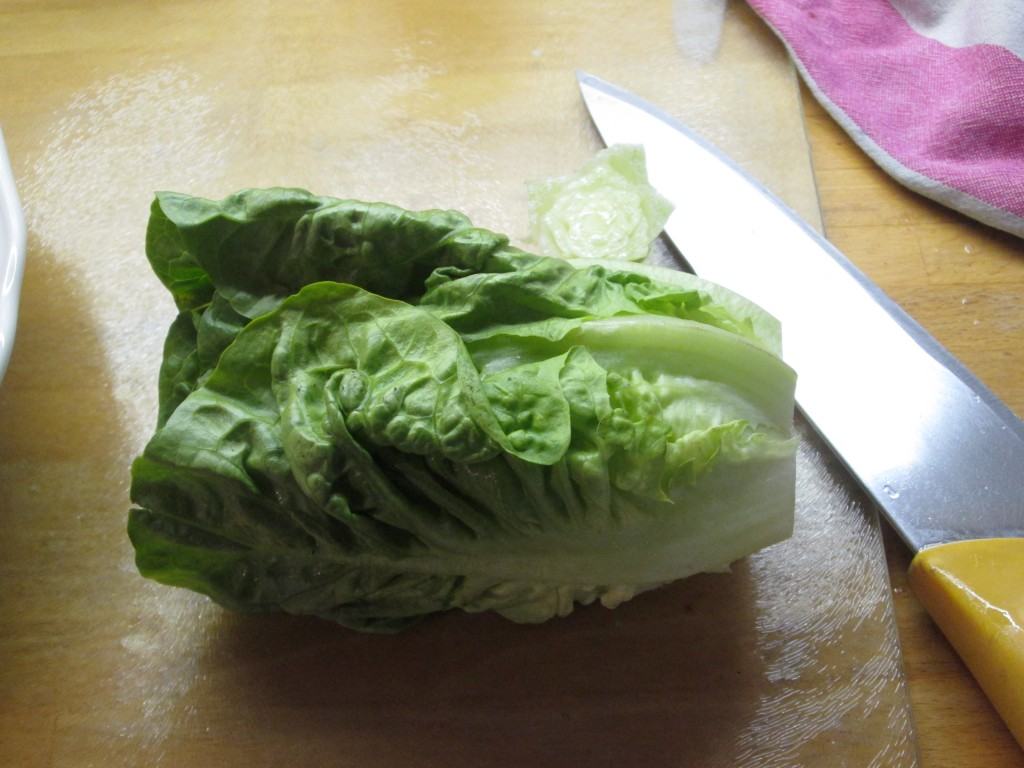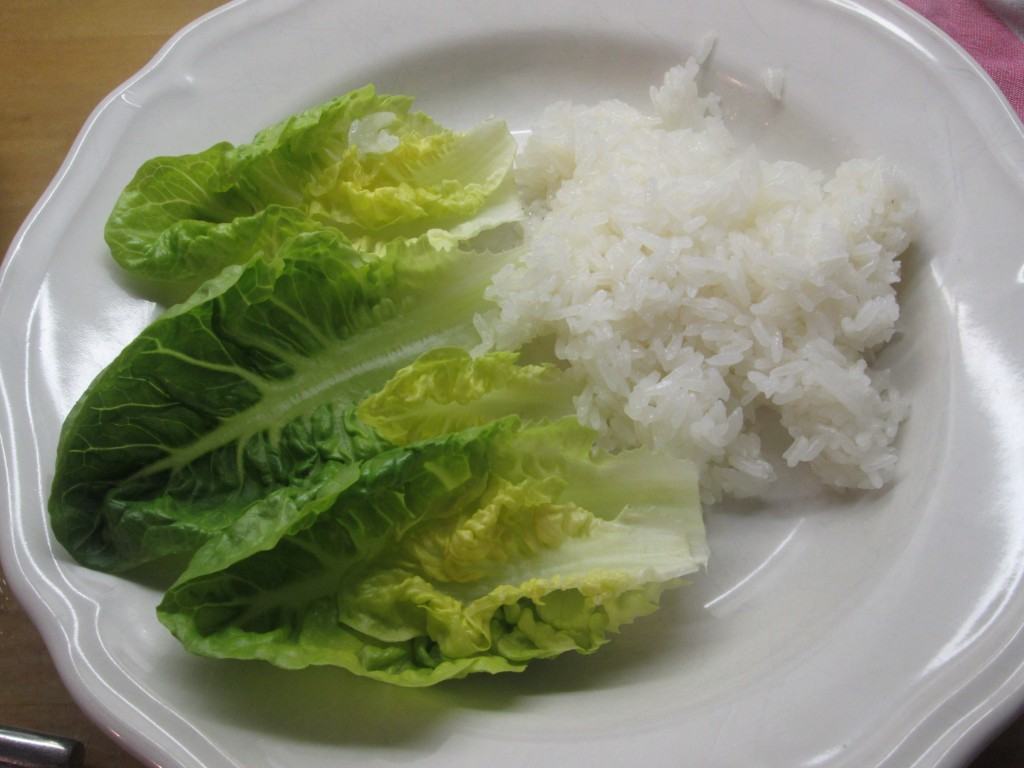 When the pork juices have reduced and become sticky, it's ready to serve. Spoon the flavoursome meat onto the crisp lettuce and rice.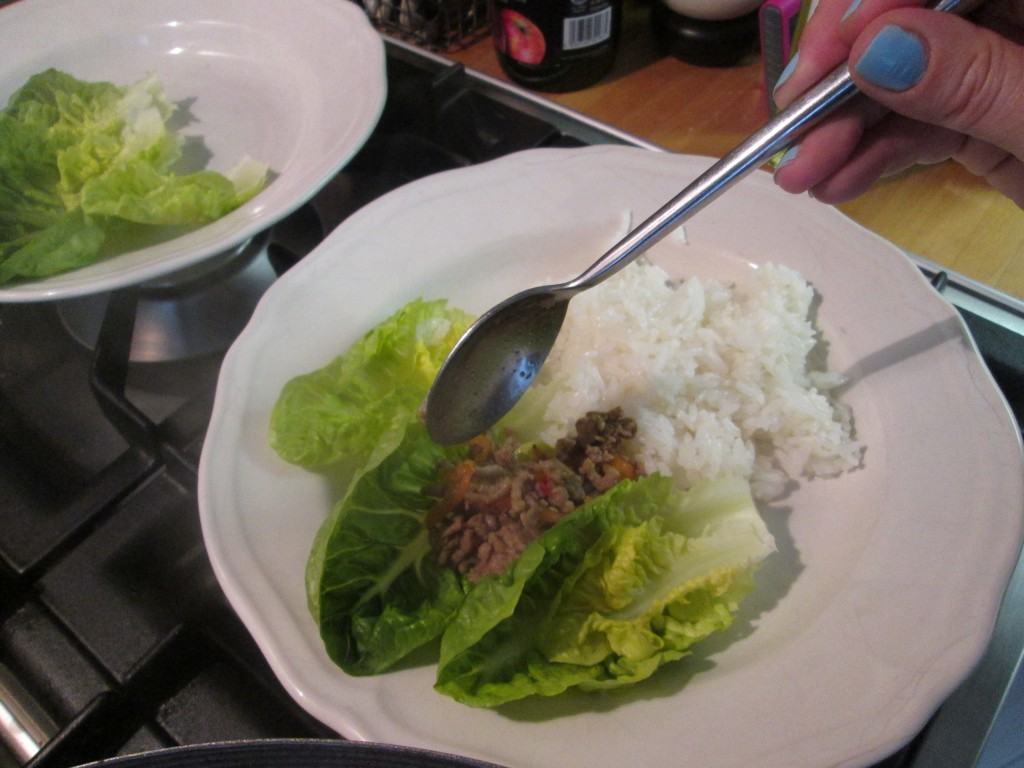 Drizzle with soy sauce, to taste, and hungrily devour. Then have seconds or thirds.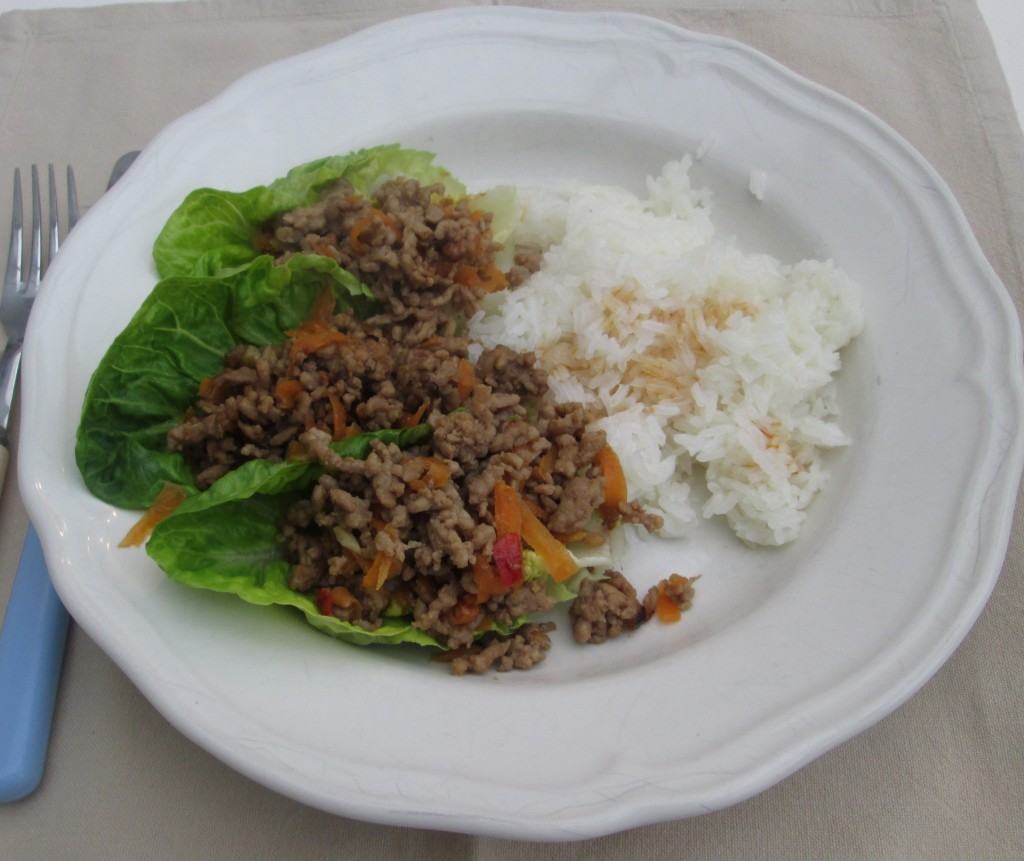 Lucy x
Thai Pork Recipe
Serves 4 to 6, appetite dependent (four of us ate this quantity, with seconds and thirds)
A good slug of Wok Oil/sunflower oil
Thumb size piece of root ginger or two tablespoons of Lazy Ginger
3 good size garlic cloves
1 large or 2 smaller chilli's
1 kilo pork mince (I suspect beef mince would work too, but I haven't tried this)
6 Tablespoons soft brown sugar
Juice of 2 limes
4 tablespoons fish sauce
2 carrots, grated
Sushi rice or Thai sticky rice, cooked as per instructions on packet
1 or 2 Little Gem lettuce, separated into leaves and soy sauce, to taste
Start to cook your rice, as per the instructions on the packet.
Heat the oil in your wok under a low heat. Add the finely chopped ginger, garlic and chilli so it softens and starts to brown, but take care not to burn. Add your pork and increase the heat slightly to brown to the meat. Grate carrots, juice the limes and measure the brown sugar and fish sauce. Add the lime, fish sauce and sugar and mix well to coat the meat. Stir in the carrots and reduce the sauce further and start to caramelise the meat and vegetables.
Separate the Little Gems into individual leaves and place on your plate. Serve the rice and spoon the fragrant pork into the lettuce. Serve and enjoy every mouthful.