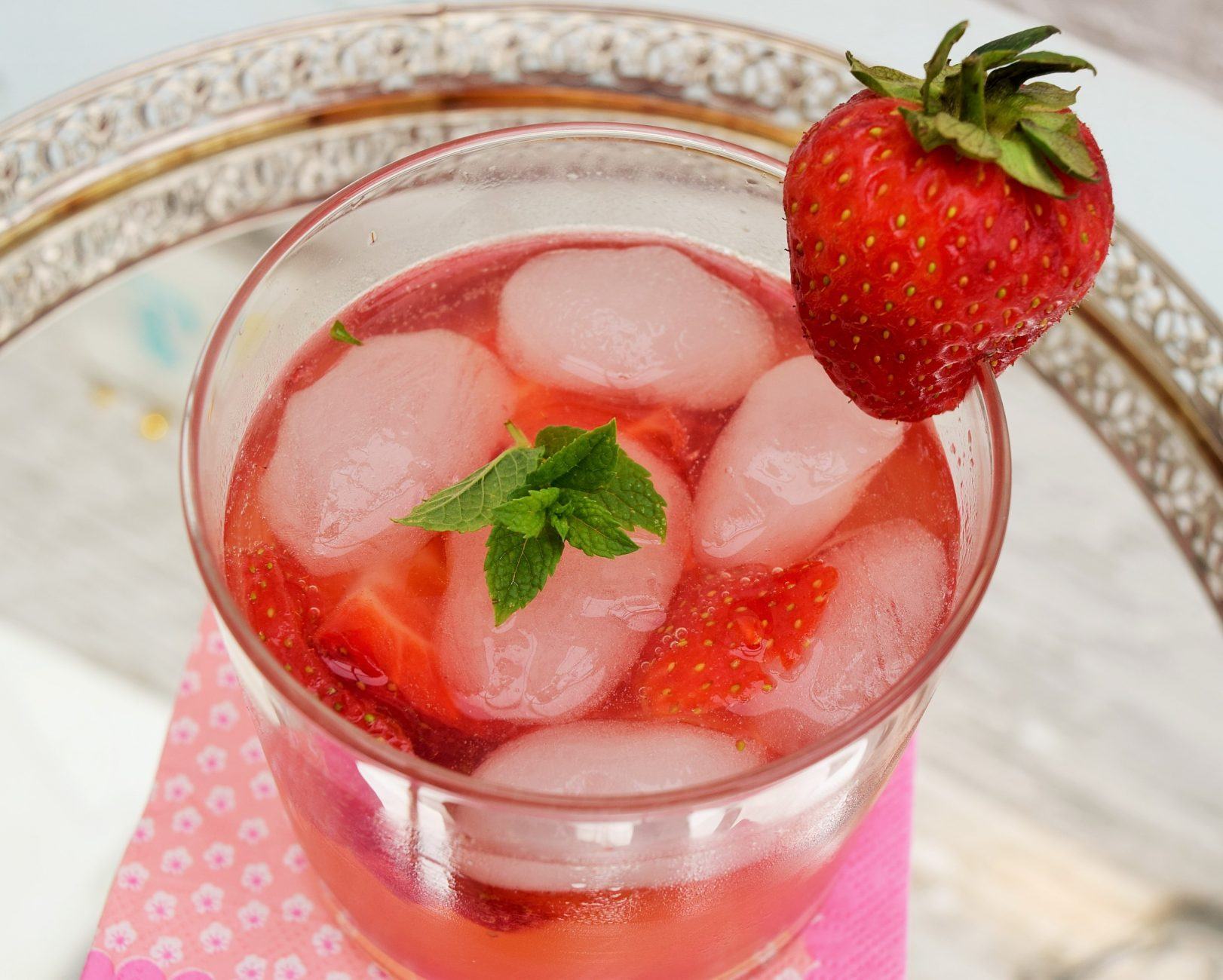 Strawberry Gin Smash Recipe
For the last new Friday cocktail for a couple of weeks I knew it had to be a gin offering. And what could be finer than this summery Strawberry Gin Smash. This wonderful recipe comes from my favourite the Kitchn with its brilliant ideas. According to the Kitchn a 'smash' is a 'thing'. It is a cocktail involving herbs, sugar, fruit and booze – which ones seem to be up to you. This pretty drink speaks for itself, with it's super tasty mixture of lime, sugar, strawberries and gin, and a fashionable mint sprig garnish.
Try my Smash recipe as your Friday Cocktail, or feel free to fashion your own creations.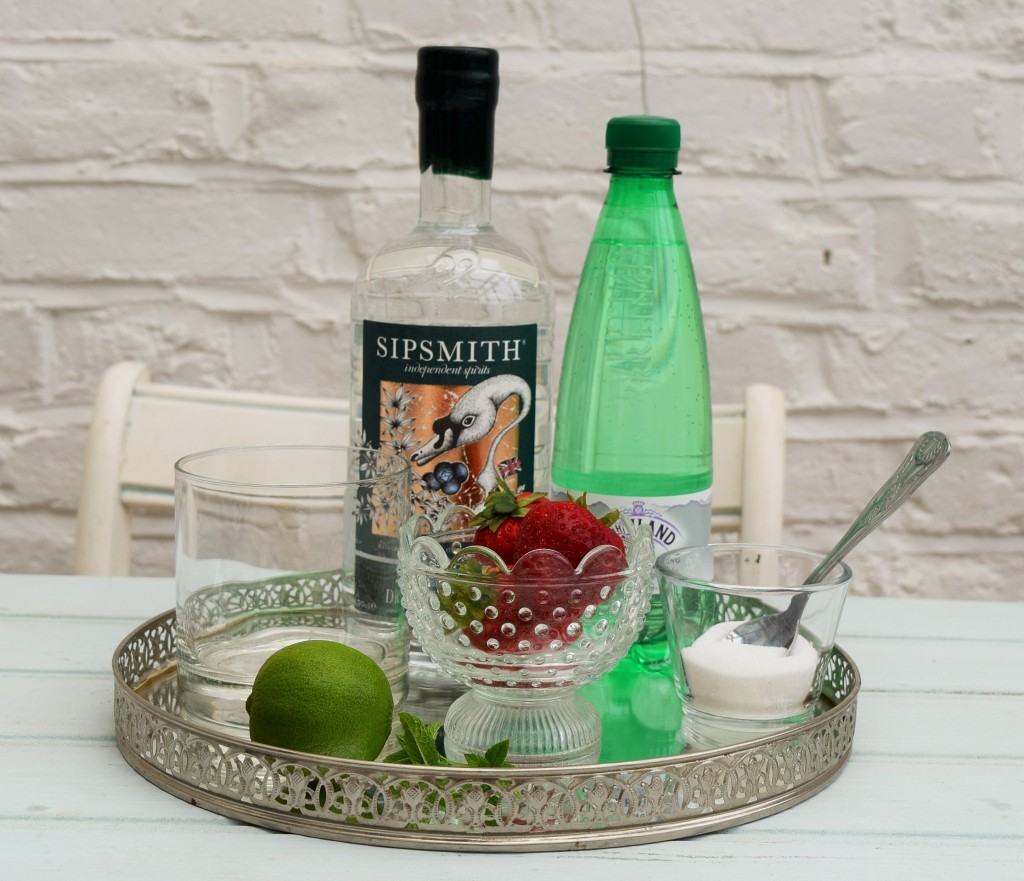 Here's the Strawberry Gin Smash ingredients. And look at me showing off with my brand new bottle of Sipsmith Gin. My lovely friends bought it for me as an early birthday pressie along with a lip gloss and a jug in the shape of a fish. I am completely spoilt and they certainly know the way to my heart with that selection of treats.
Rambling aside, start by taking a nice big tumbler and adding the juice from a quarter wedge of lime. Stir in a teaspoon of caster sugar making sure  it's well mixed.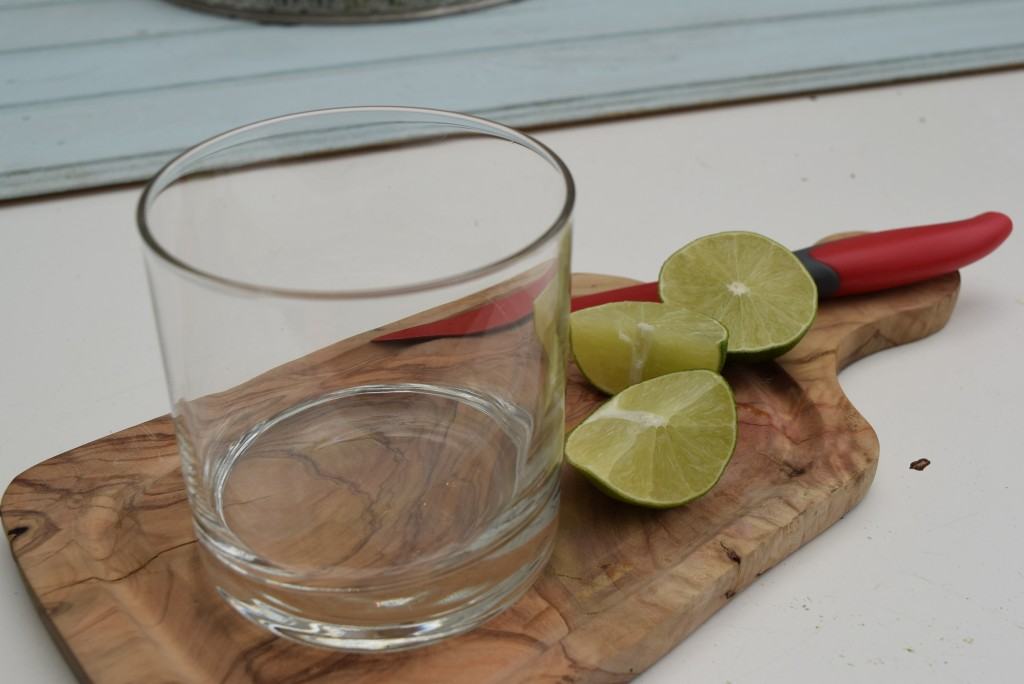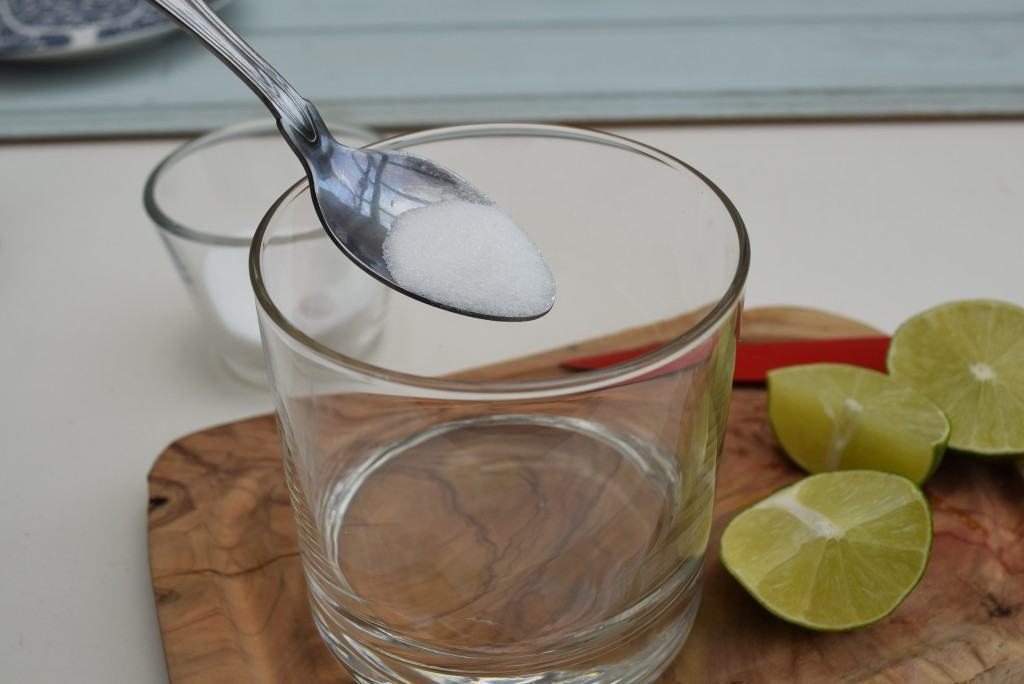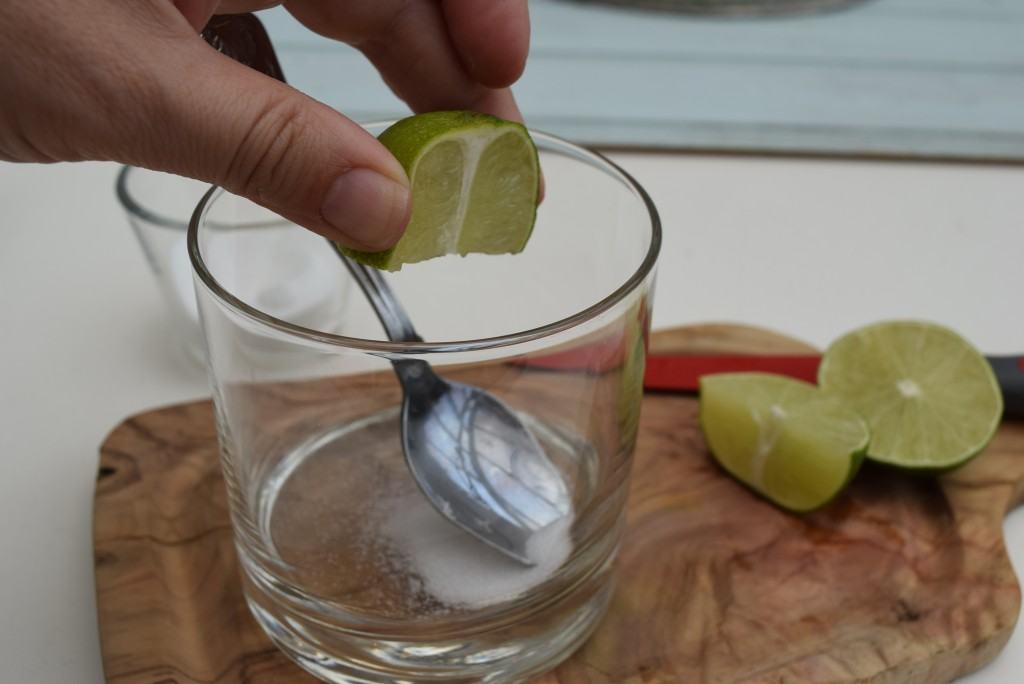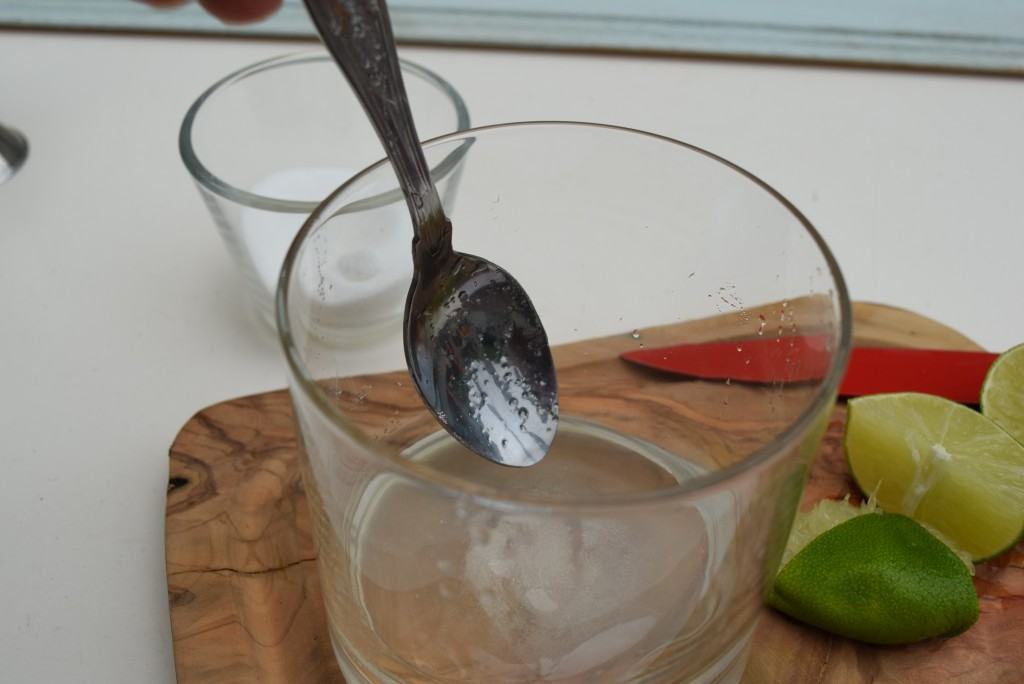 Next, slice two of the strawberries, add them to the glass and give them a little muddle with the back of a spoon to release their fragrant juices.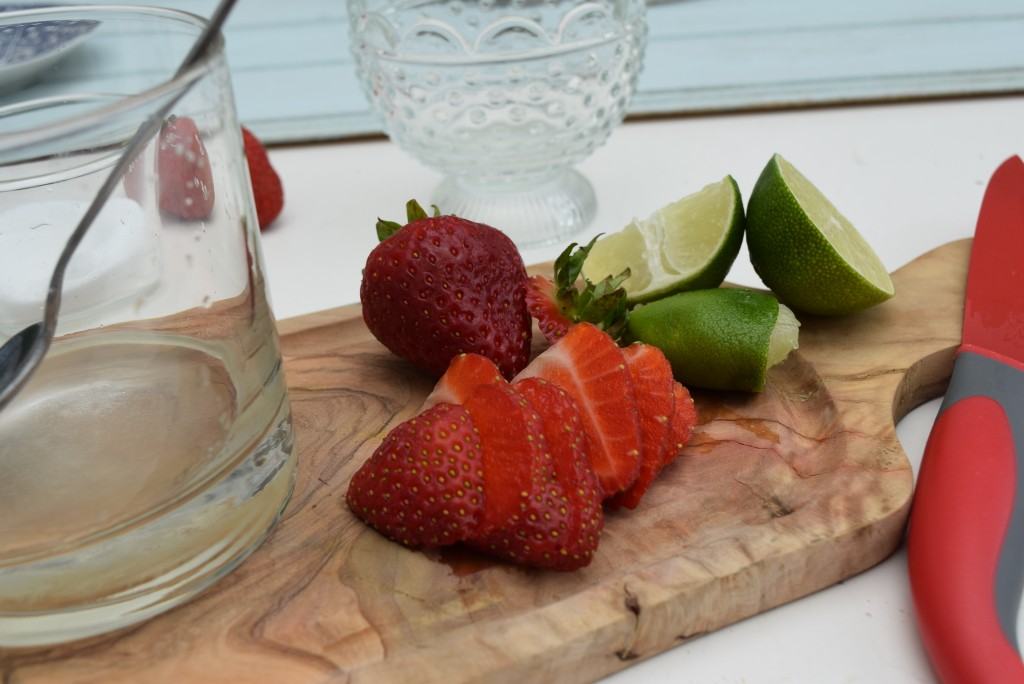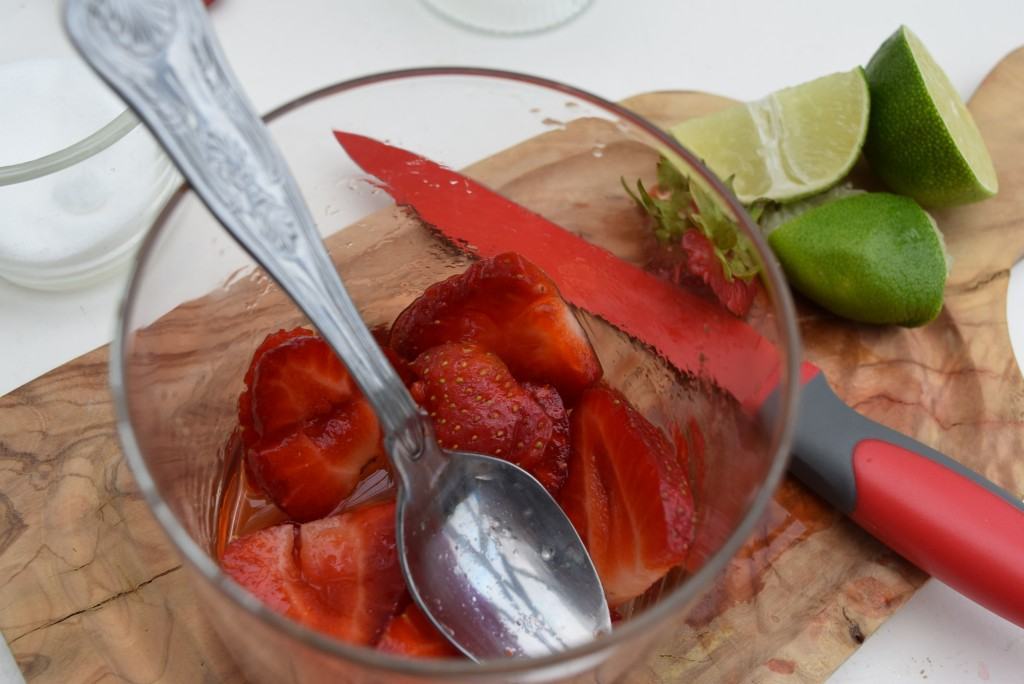 Next in, add a good handful of ice then pour on the shot of delicious gin.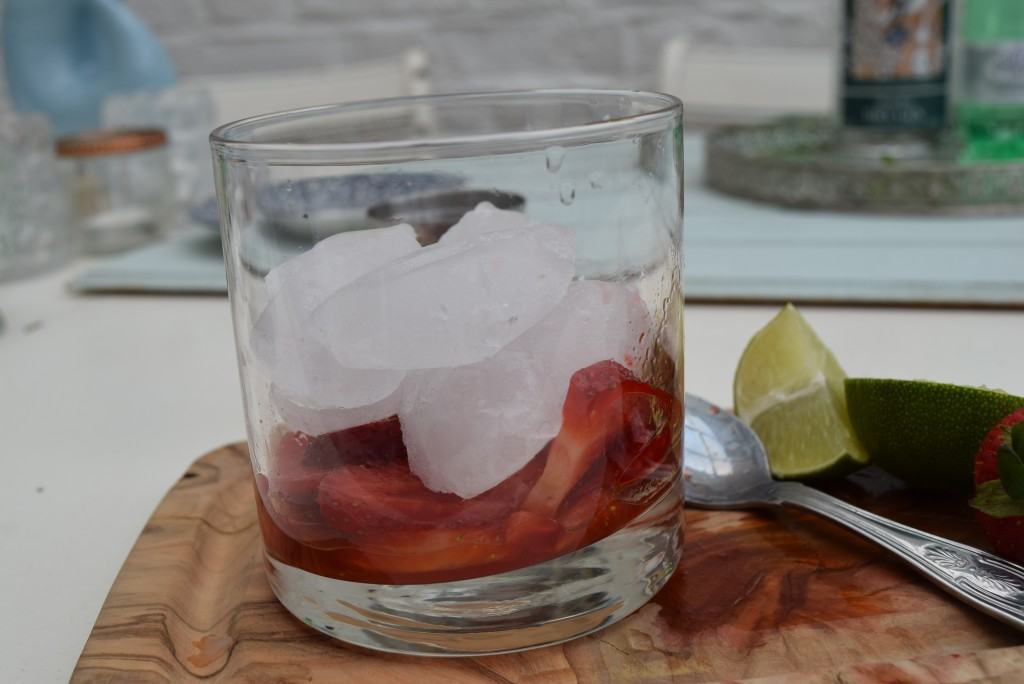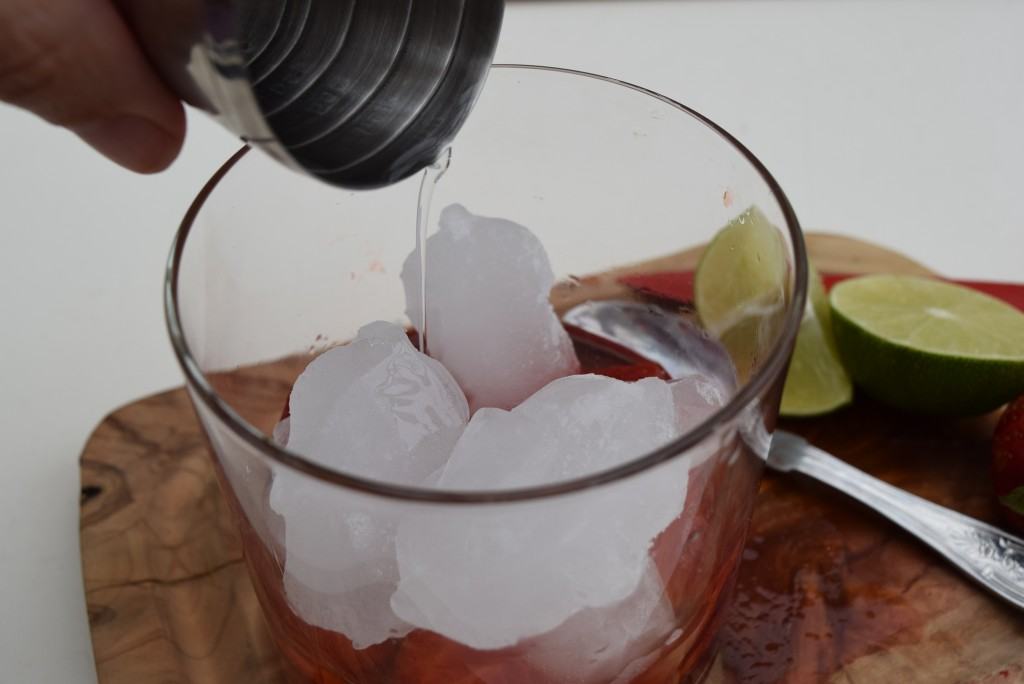 Top up with fizzy or soda water, stir, then garnish with the the third photogenic strawberry.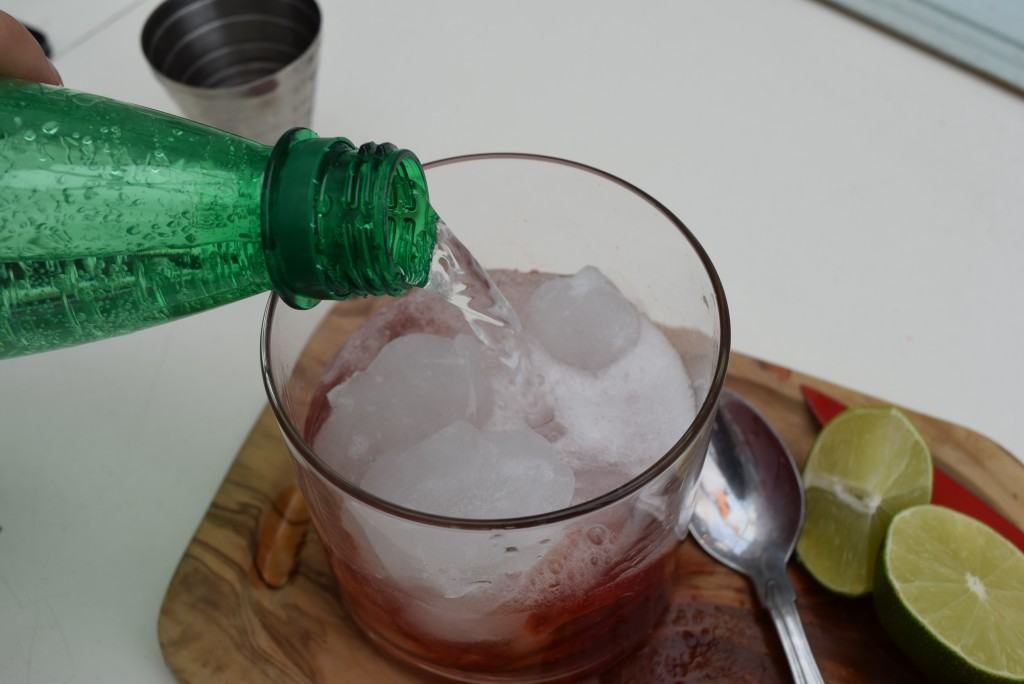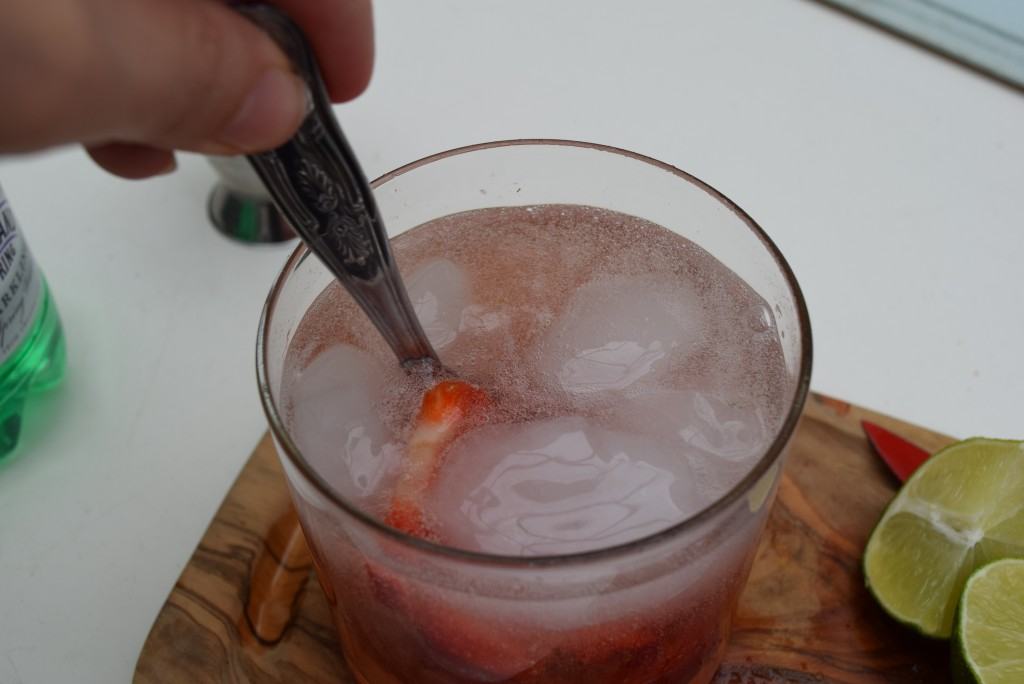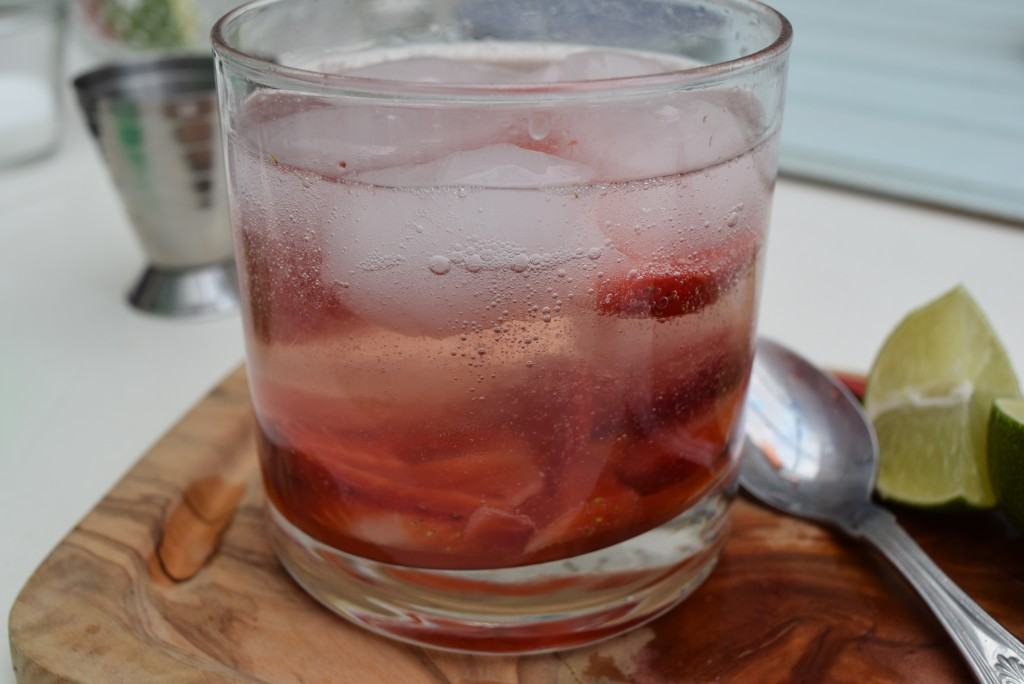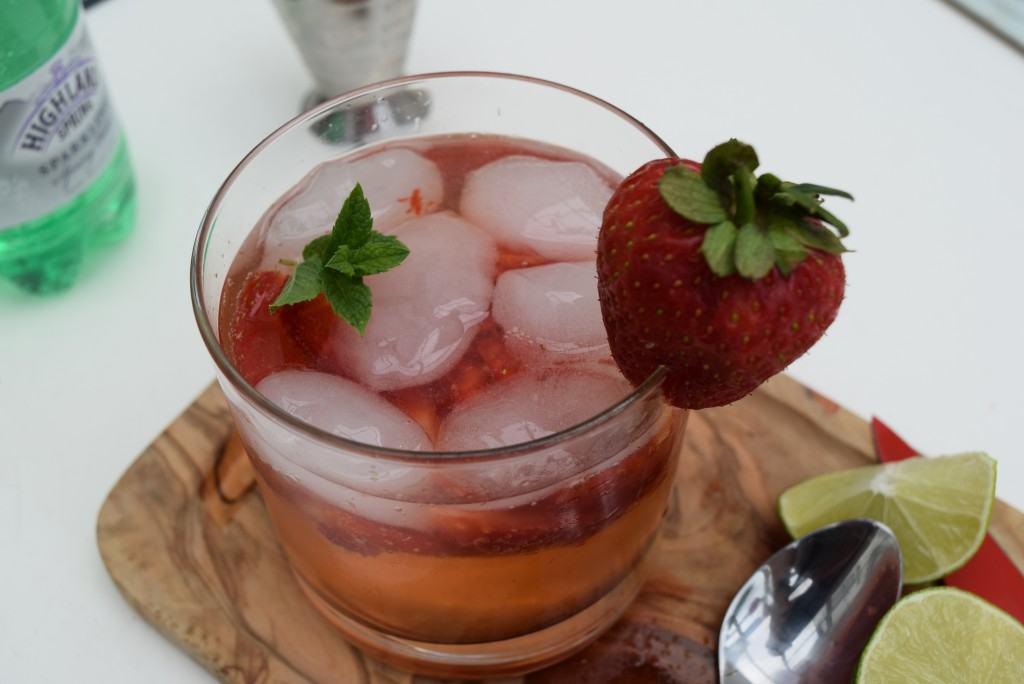 Try with all your strength not to guzzle this down in one gulp.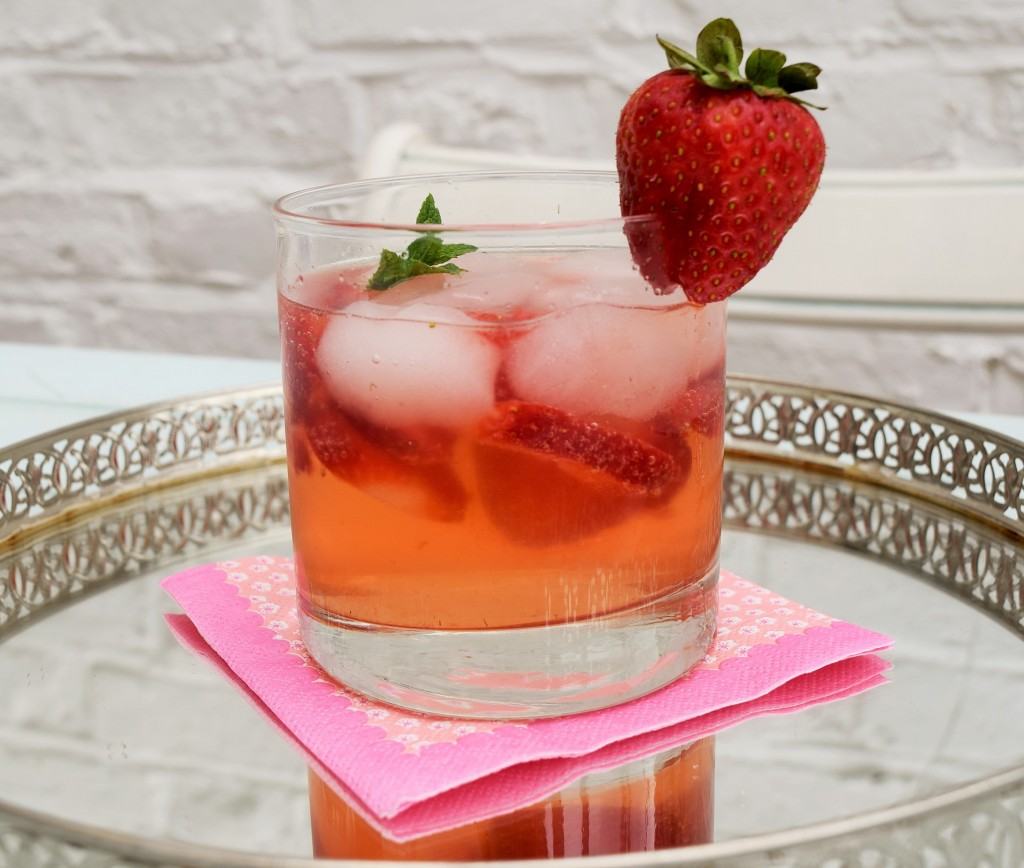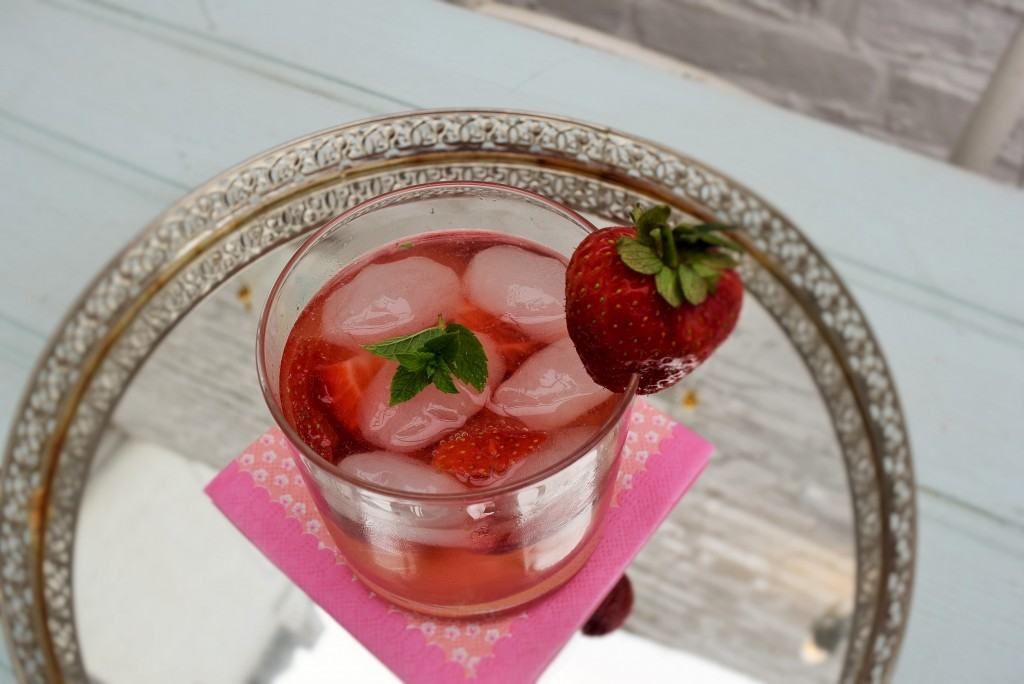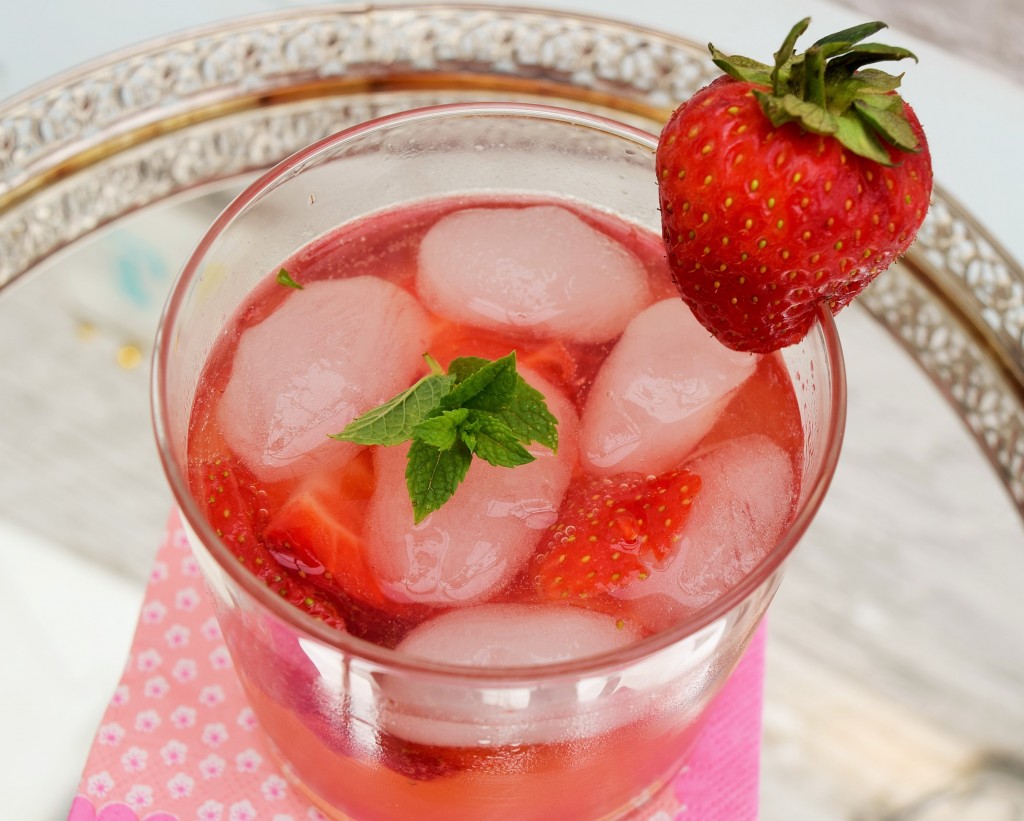 This is such a pretty, fragrant, not too sweet, summer cocktail and a brilliant way to see off any over ripe strawberries. Definitely one to enjoy with the sun on your face. Have a restful weekend and Lucy Loves will be back with some more cocktails soon.
Lucy x
Strawberry Gin Smash Recipe
Serves 1
You will need a nice big tumbler and some ice
1 teaspoon caster sugar
Juice from a quarter lime wedge
3 strawberries, 2 sliced, 1 for garnish
40ml Gin
Fizzy water to top up
Sprig of fresh mint to garnish
Take a big tumbler and add the teaspoon of sugar. Squeeze the quarter of lime onto the sugar and give it a stir. Slice 2 of the strawberries and add them to the sugar and lime. Give them a slight muddle with a teaspoon then add a handful of ice. Pour on the gin, top up with fizzy water, stir then garnish with a sprig of fresh mint. Guzzle this refreshing drink at your leisure.