The Blizzard Cocktail Recipe
The irony of the name of this drink is not lost as I sit here and it's 13 degrees and drizzling. And it's December. The weather forecast on my phone says rain everyday for the next week, which is very unfestive and plays total havoc with my hair. All the more reason to get a cocktail down you post-haste.
And that cocktail this Friday is The Blizzard. It is absolutely bloody delicious, even if I do say so myself. It is so good, I drank the first before Clyde had a chance to quality control *ha ha* it. I had to make another instantly so he could pass valuable judgement. The Blizzard is a refreshing, chilled combination of Bourbon, lemon and cranberry juice, with just a splash of simple syrup for sweetness. I had a small bottle of syrup but you can easily make your own by combining one part caster sugar to one part water, bring it to the boil, stir briefly until the sugar has dissolved then leave to cool before using. The cocktail itself is sweet, sour with added warmth from the Bourbon. I found it so hard not to glug the whole glass down in one go, I defy you to not feel the same.
I would really recommend the festive Blizzard cocktail this Friday. You will feel warmed but refreshed at the same time, regardless of the weather outside. Sadly, it won't stop your hair from frizzing, but after one of these you won't really mind.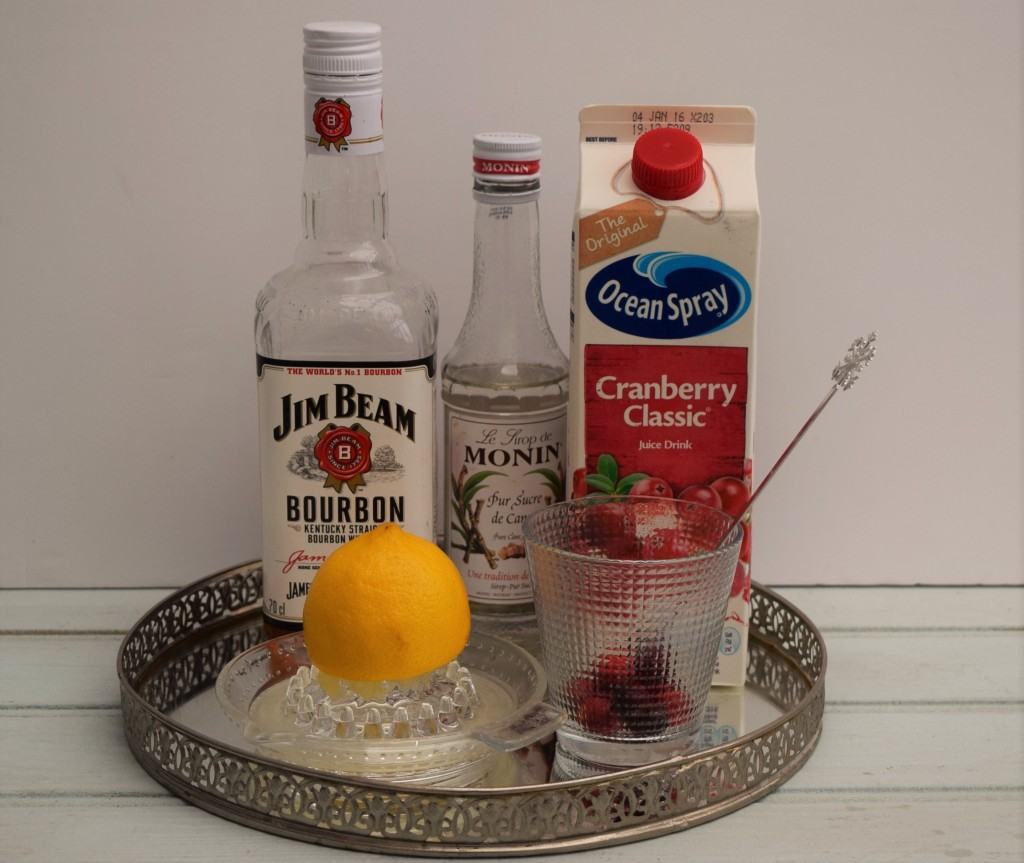 Ta-dah, here's The Blizzard's ingredients. There's my bottle of syrup, but as I said, it's no drama to make a tiny bit of your own, you only need a tablespoon.
Make a start with a big handful of ice in your cocktail shaker. It wouldn't do to serve a drink called The Blizzard at room temperature.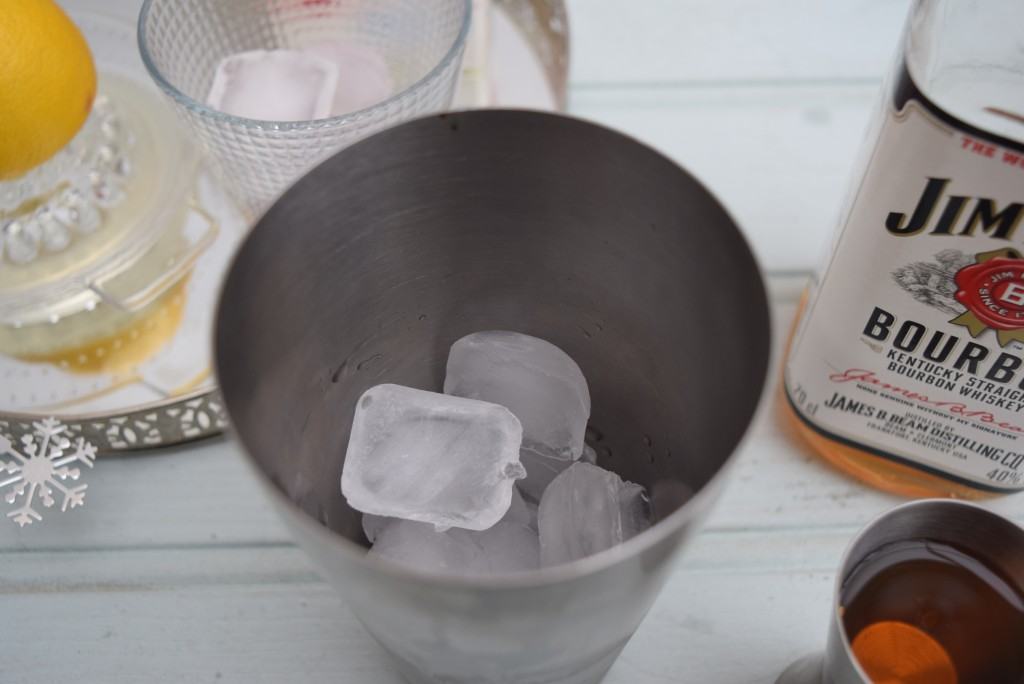 Measure out a healthy shot of Bourbon and pour this into the shaker.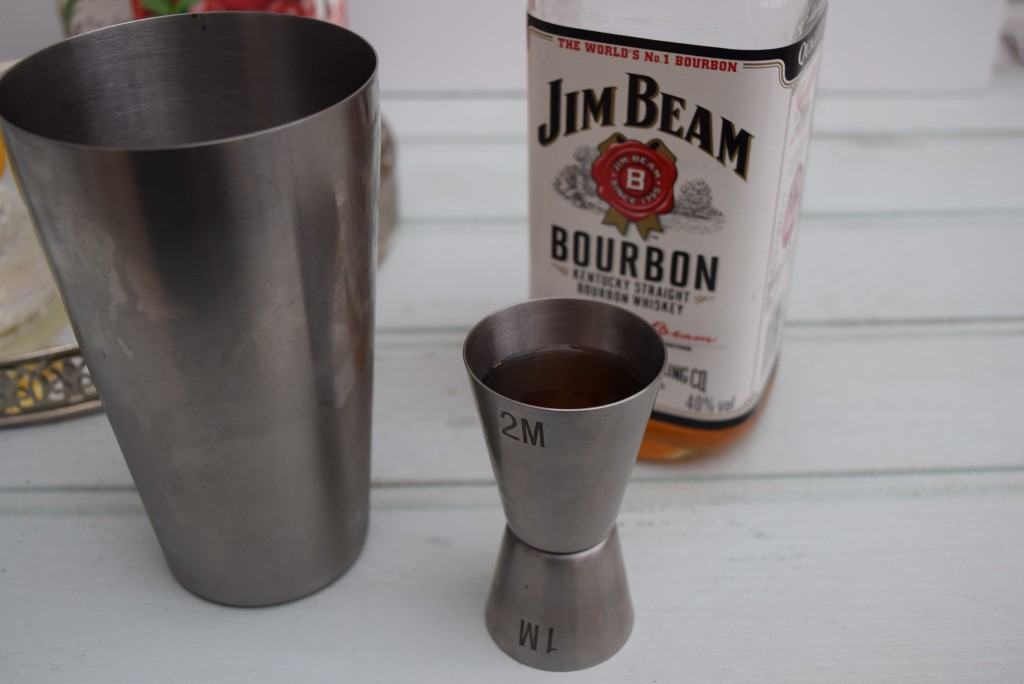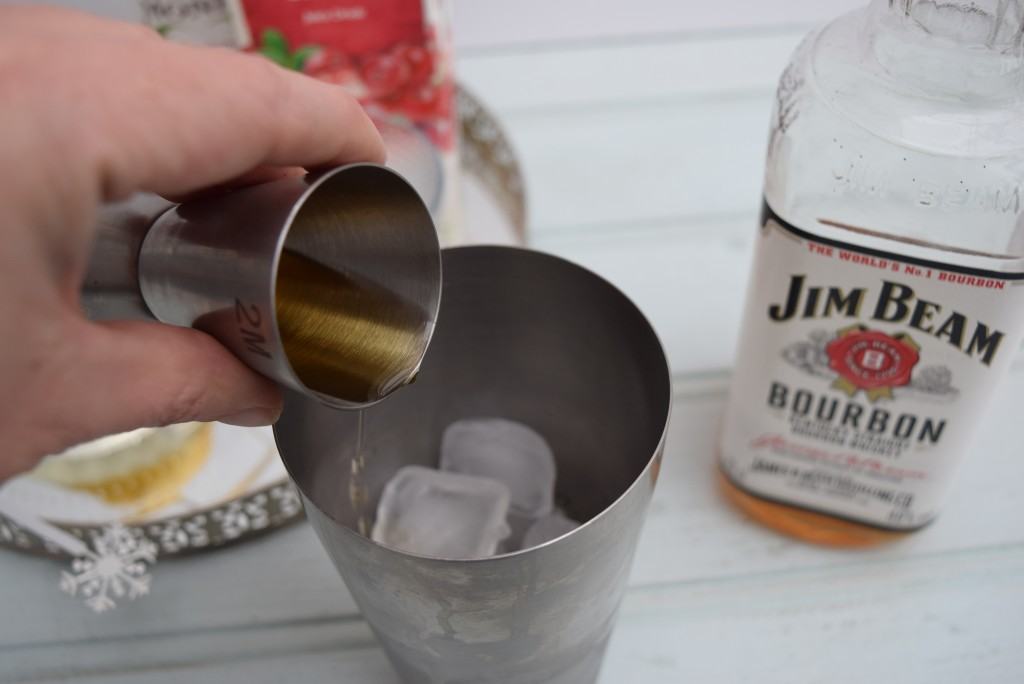 Next pour in the syrup and lemon juice to give some sweetness and bite.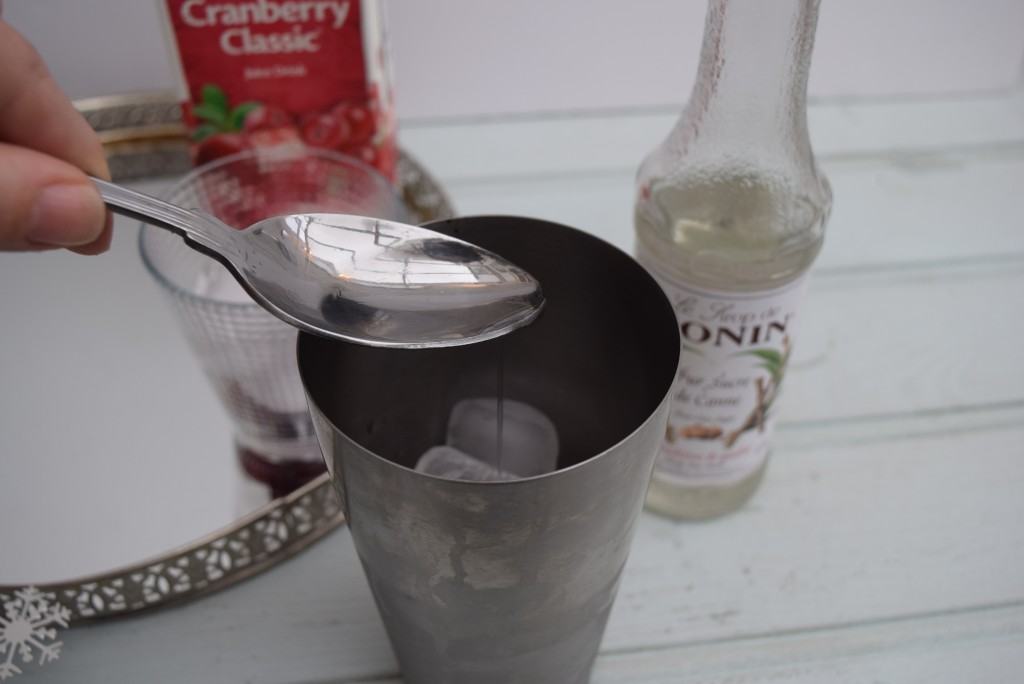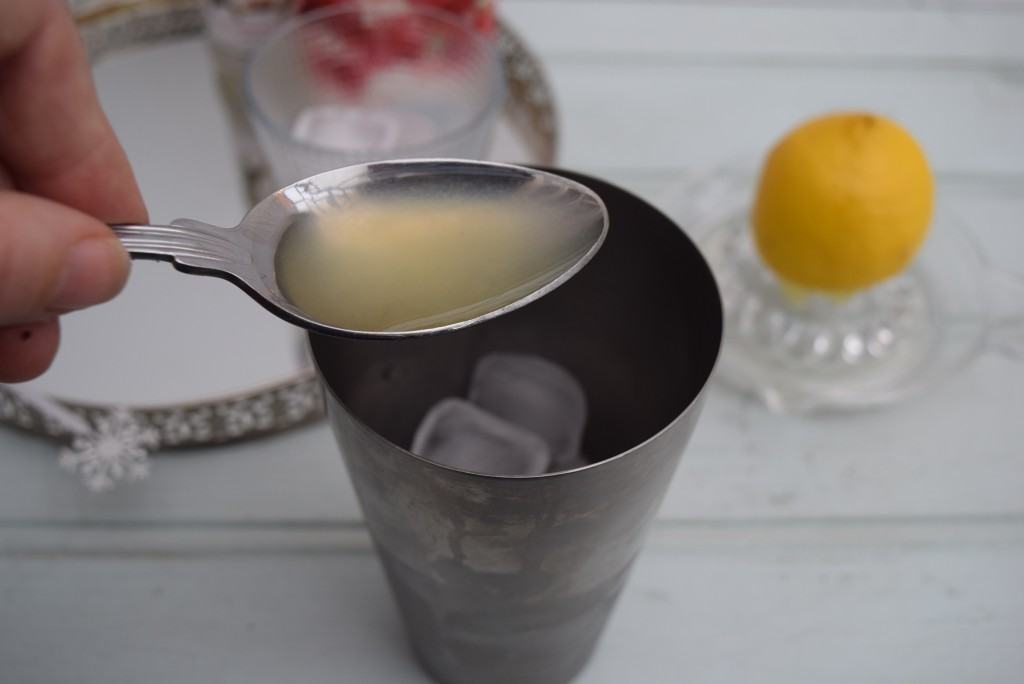 Then you just need to add the seasonal cranberry juice and then it's ready to shake and chill.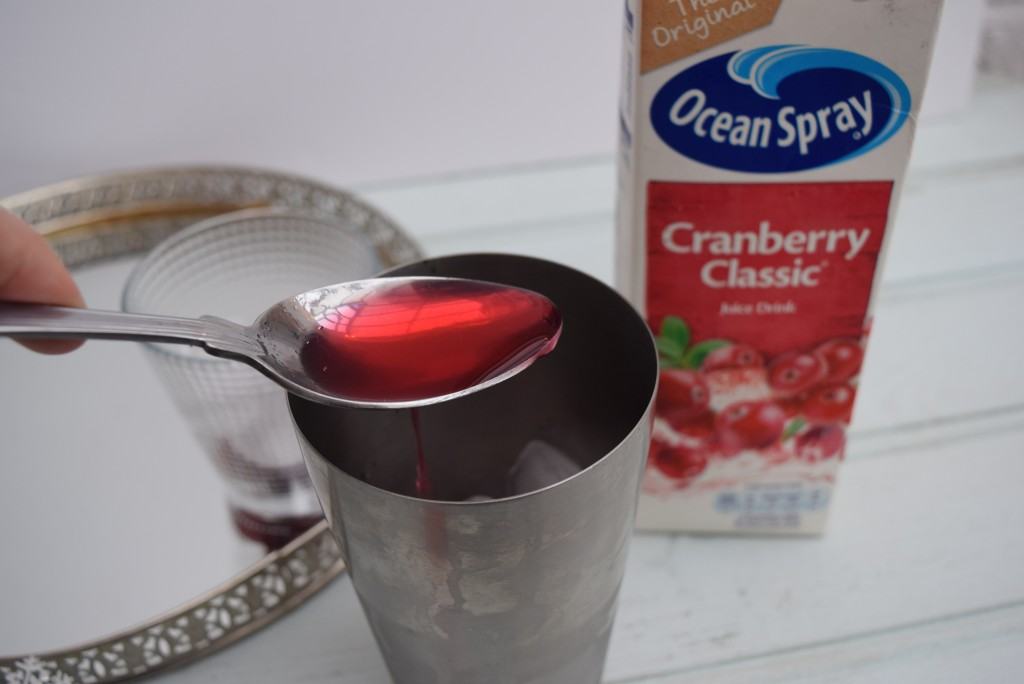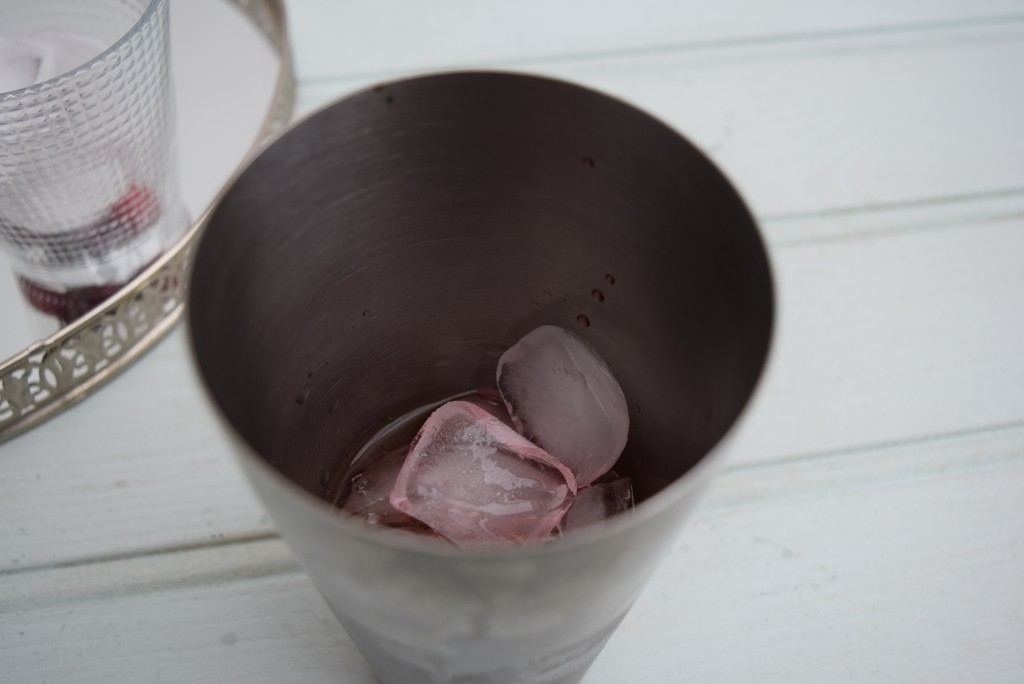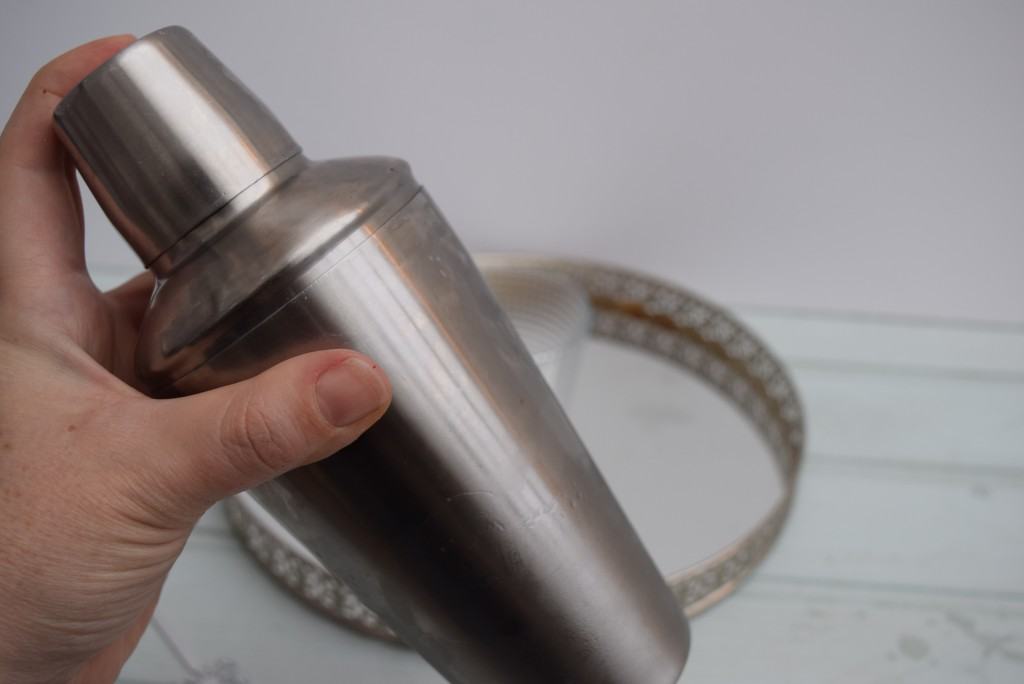 Pour this pretty-in-pink cocktail into an ice filled, good sized tumbler, stir and garnish with fresh cranberries.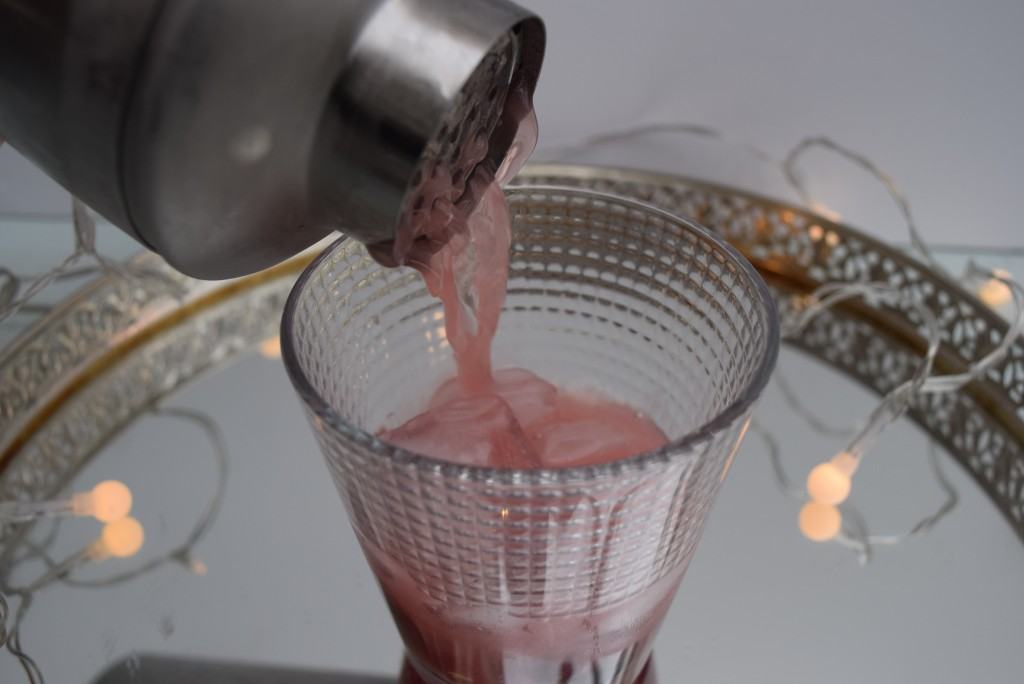 Don't forget the festive Twiglets and fairy lights.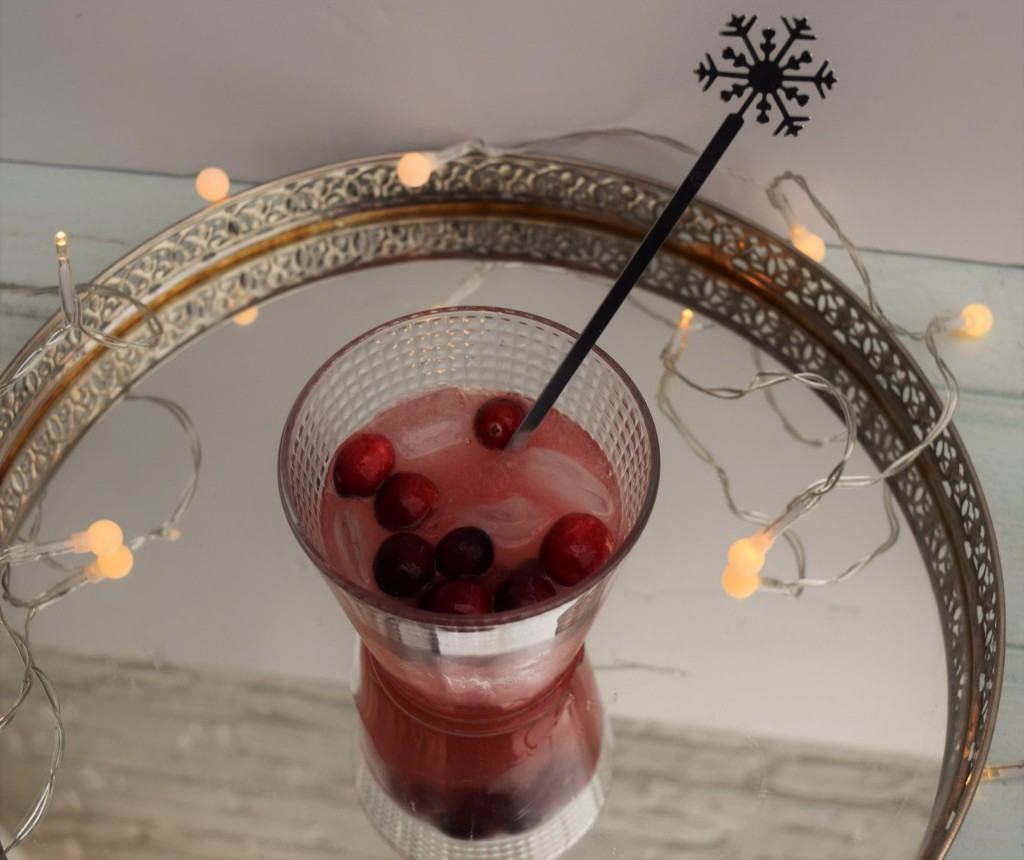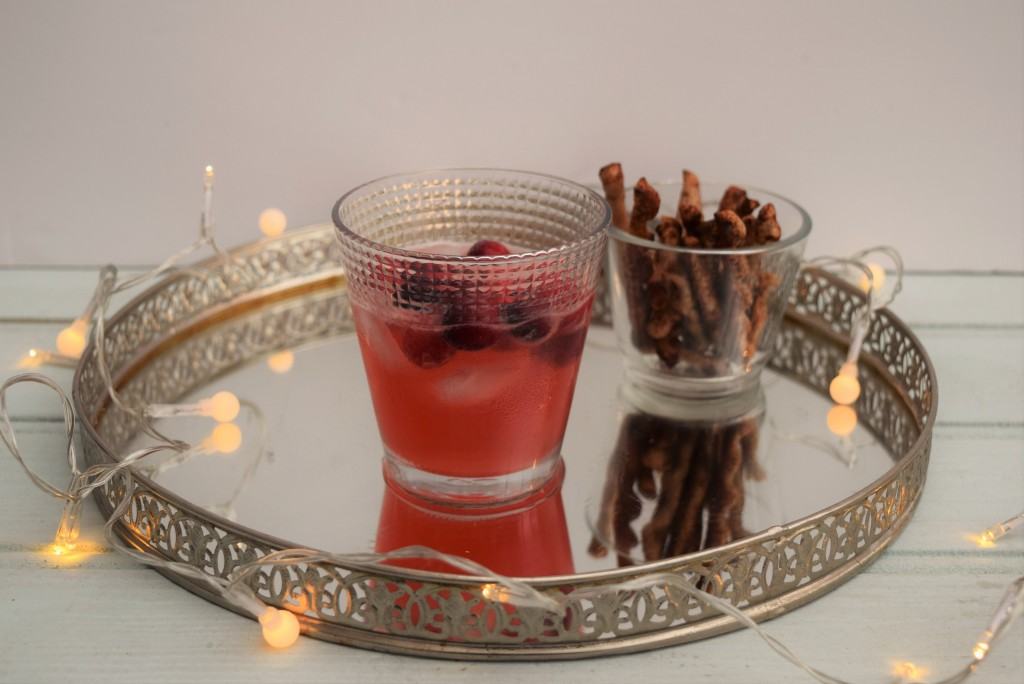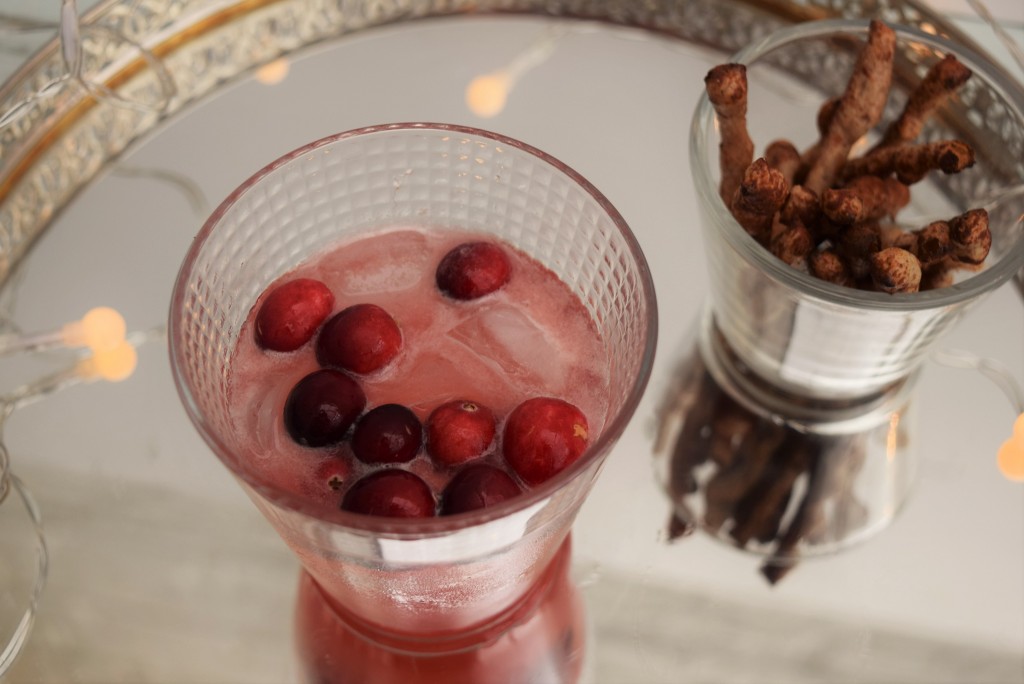 You may need a straw in this one for speedier sipping.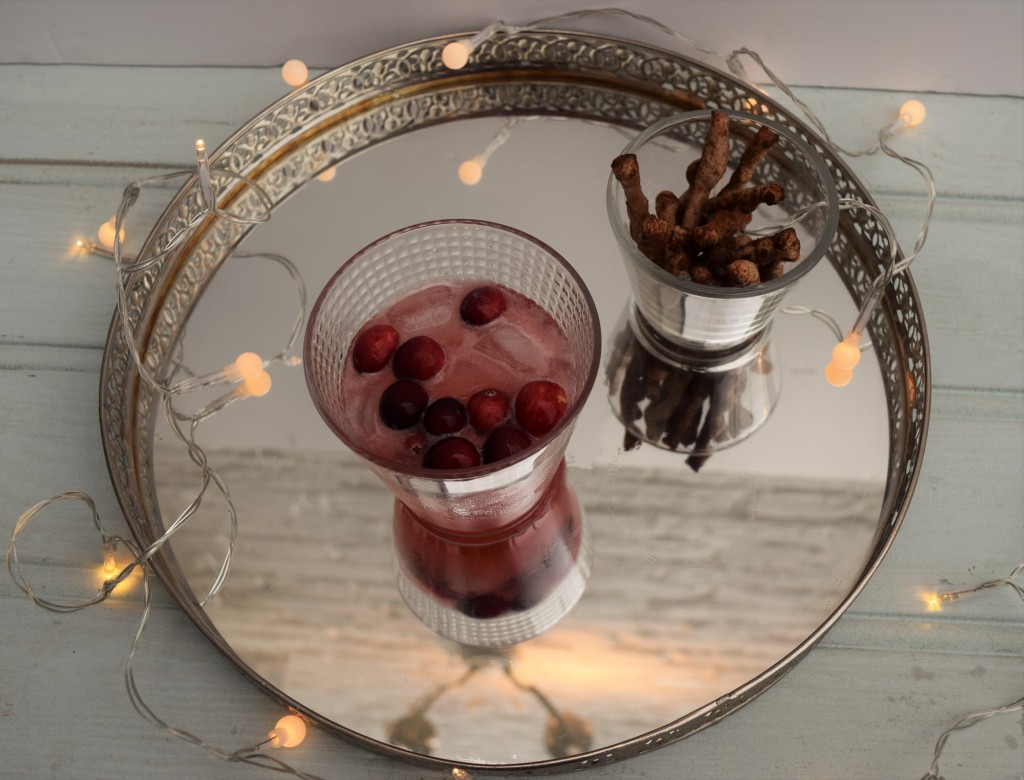 If the current weather is anything to go by this Christmassy cocktail should be renamed the Downpour. Either way, the combination of sour cranberries and lemon with the sweet smokiness of the Bourbon will soothe your frazzled Friday self, if not your rain frazzled hair.
Have a wonderful weekend one and all.
Lucy x
The Blizzard Cocktail Recipe
Makes 1
You will need a cocktail shaker and a pretty glass
40ml Bourbon
1 tablespoon simple syrup – you can buy this or make your own by dissolving one part water to one part sugar and heating until the sugar dissolves
1 tablespoon fresh lemon juice
3 tablespoons cranberry juice
Ice and fresh cranberries or lemon to garnish
Take your cocktail shaker and add a lovely big handful of ice. Follow in with the bourbon, syrup, lemon and cranberry juices and shake until the shaker is well chilled.
Pour into a pretty glass with extra ice and a handful of fresh cranberries or lemon to garnish. Sip, or glug.