Tiny Toad in the Hole Recipe
I love Toad in the Hole. Crisp batter with herby sausages, what's not to like. My previous attempts at a Toad, however, had failed miserably. On numerous occasions, poor Clyde had gallantly ploughed through platefuls of flabby batter pretending to enjoy it, until I discovered the most amazing batter recipe, care of my aforementioned heroine, Nigella Lawson. Her wonderful book, Feast, features an innovative recipe for Yorkshire Pudding which has transformed batter based meals ever since.
I have used this recipe for simple Yorkshire Pudding, as a base for this Toad in the Hole and even, in classic Nigella style, served it with golden syrup and double cream as a pudding. And it occurs to me, with the festive season around the corner, this would be great for canapes sized yorkshires too. So really, this is the most amazing all round recipe and could serve you well as a side, nibble, main or dessert.
With my Tiny Toads, I have used chipolata sausages and a muffin tin to create individual toad in the holes. However, you could just as easily make this in a big roasting tray with standard sized sausages to create a large toad. Likewise, I have also made these using balls of sausage meat or even with leftover meatball mixture. So it's all rather a make do and mend style recipe and can be adapted to suit your culinary needs.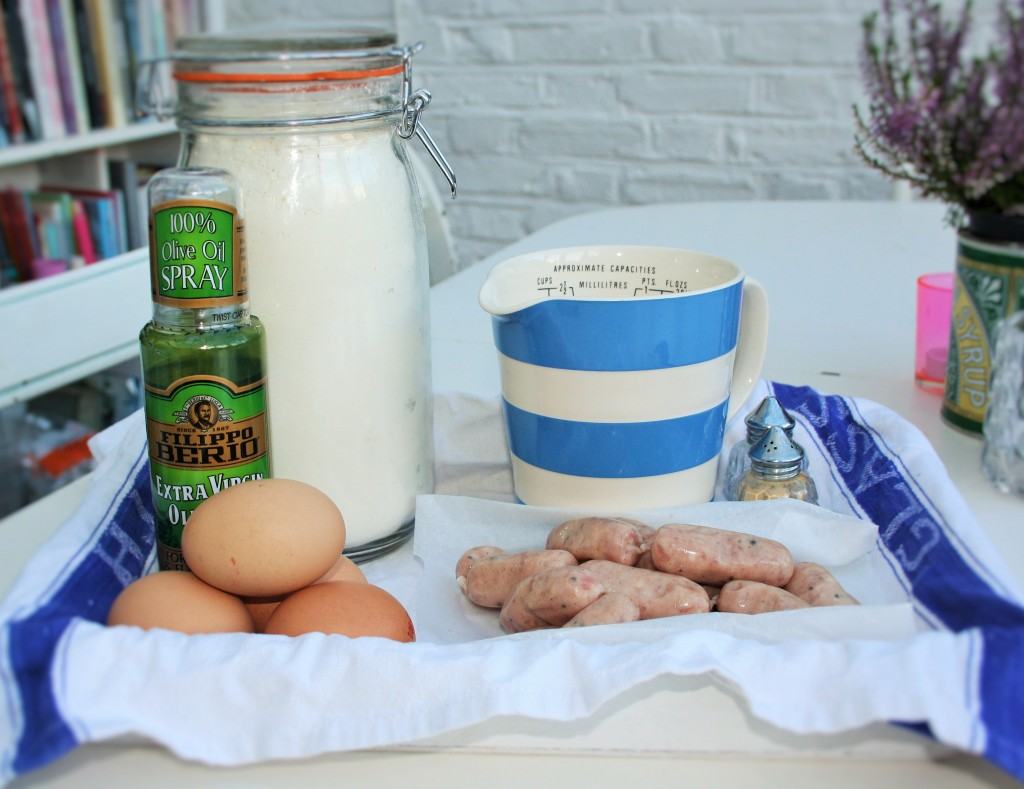 Here's the Toady line up. Not too many ingredients, that's always the sign of a good recipe for me. We had these for Sunday lunch, but they suit any mealtime brilliantly.
This batter making process is quite precise, so follow this pretty closely. Measure out the milk then add the eggs and salt. Whisk these together until well beaten, mine were surprisingly frothy.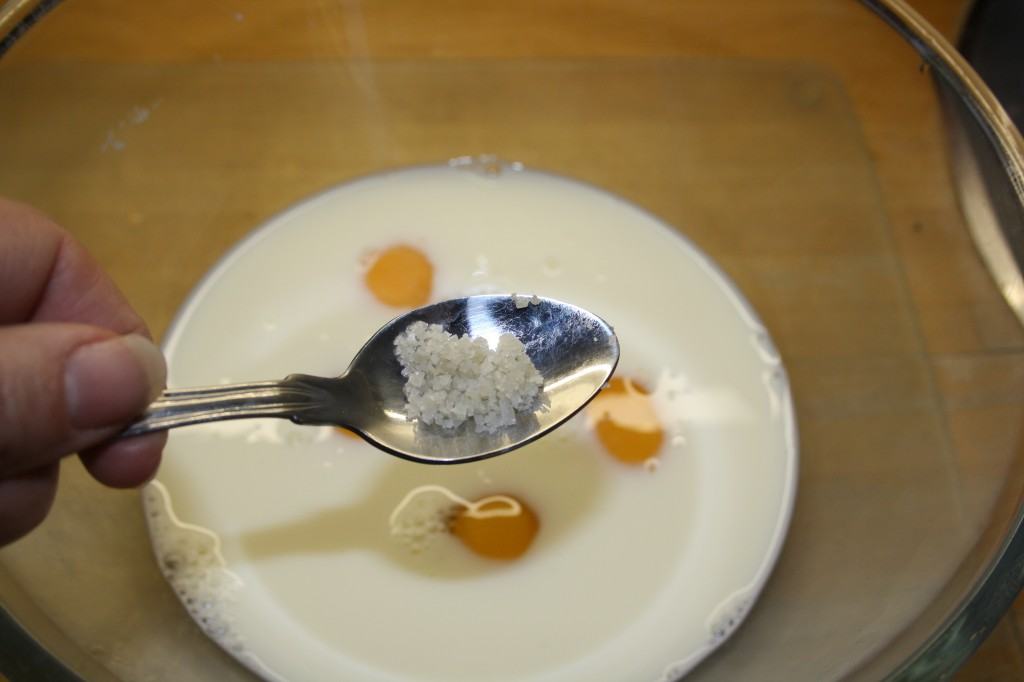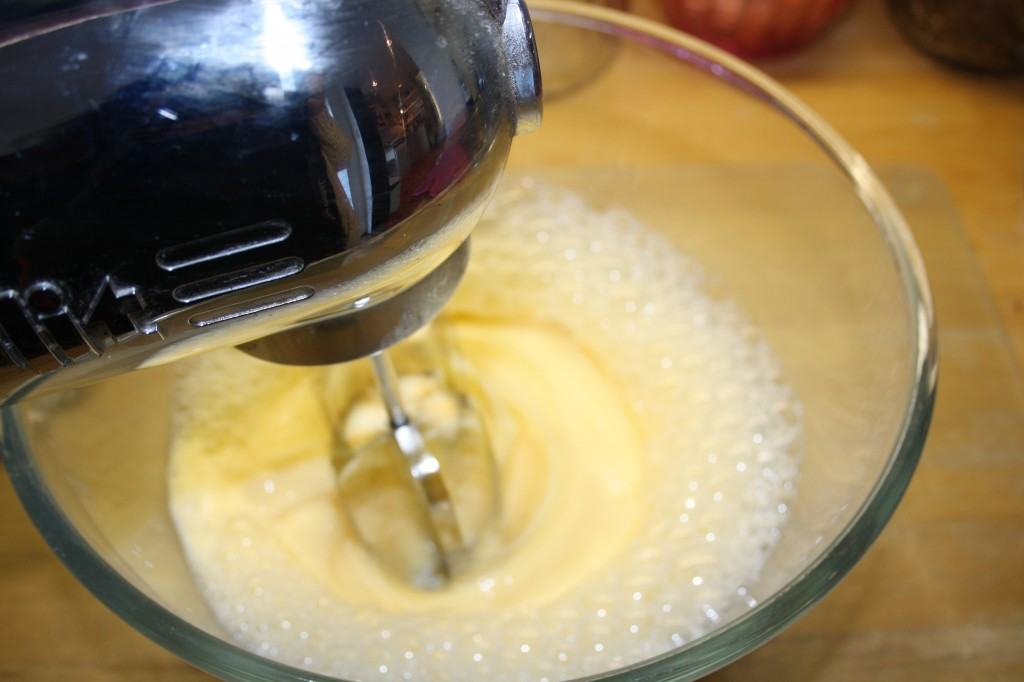 Then leave this mixture for an all important 15 minutes to sit.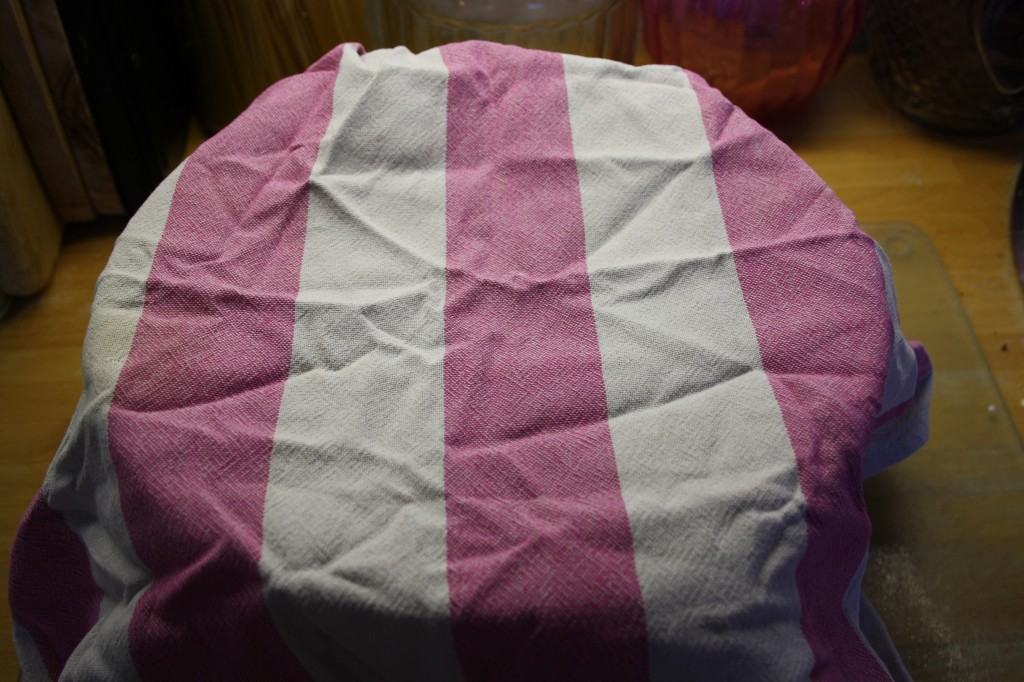 Ooh, ironing tea towels are not my thing – did you notice?
Measure out the flour and then, once the 15 minutes is up, whisk this into the eggy milk business, until smooth.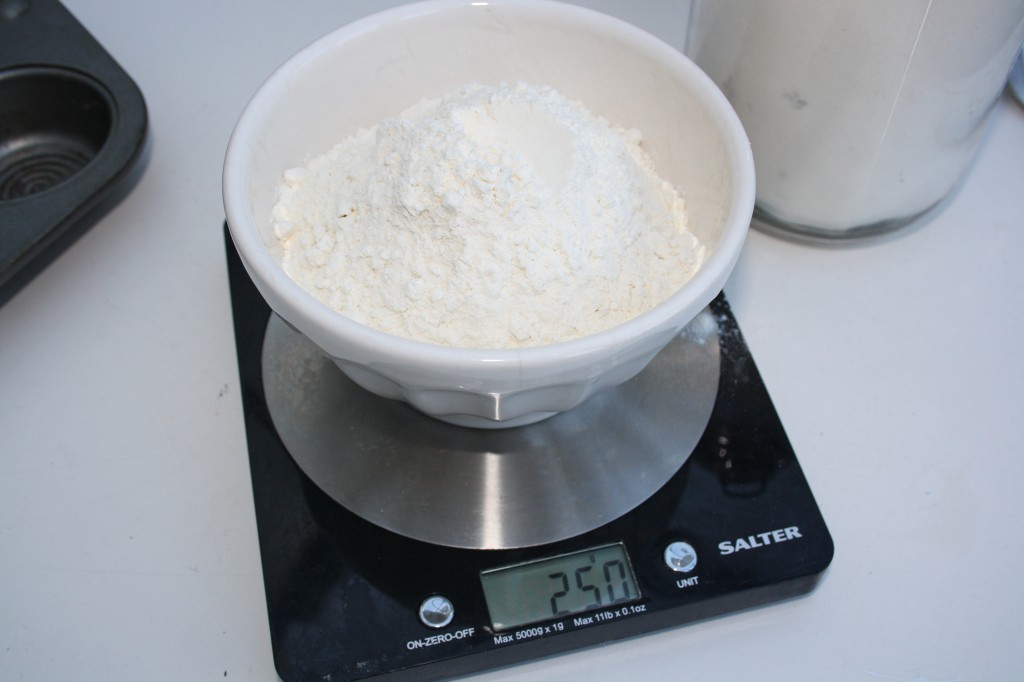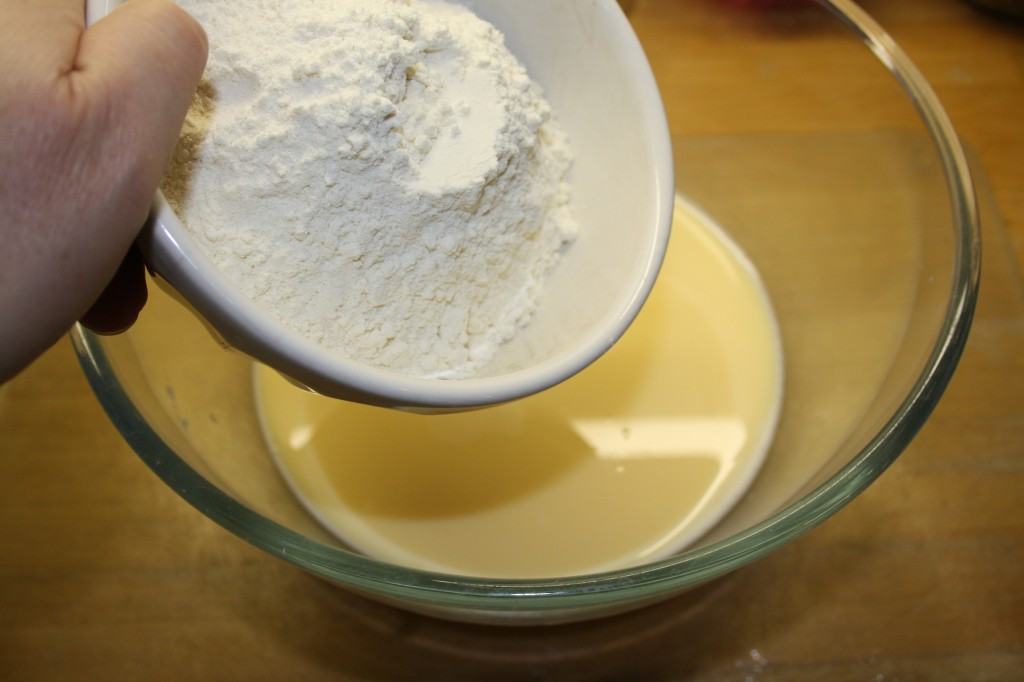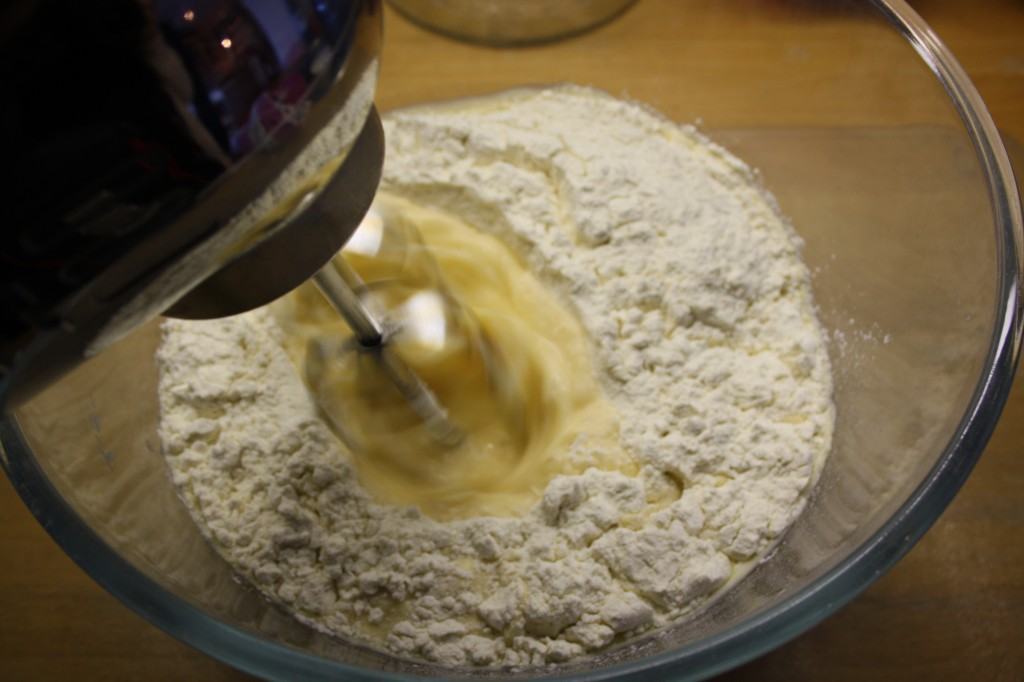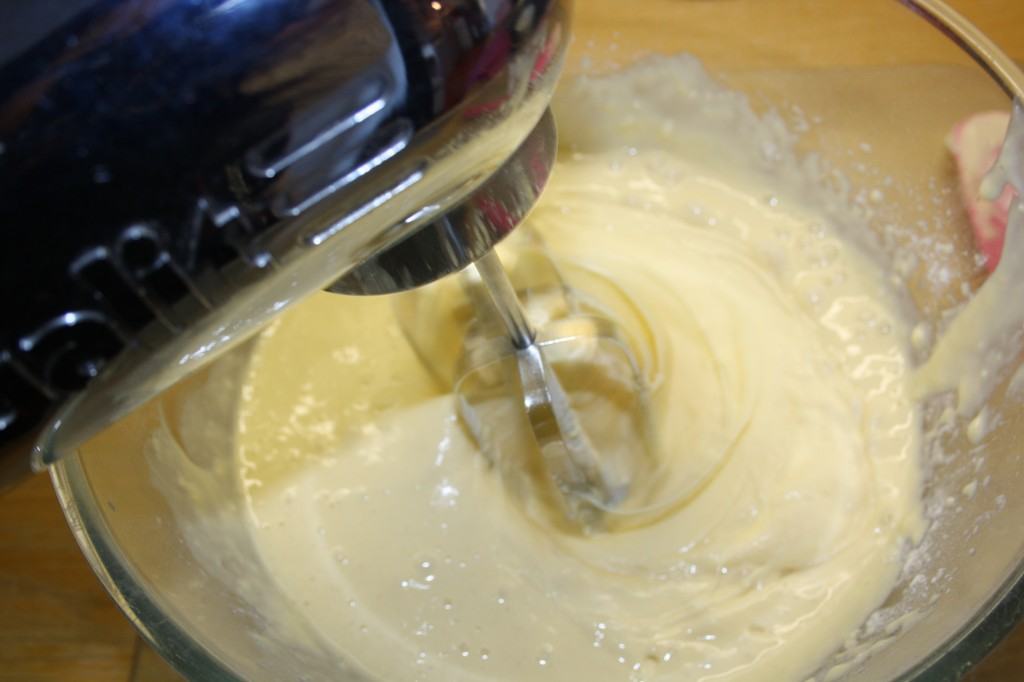 The mixture should have the consistency of double cream, but don't bother tasting it, it's not as delicious as double cream. Leave this batter to one side until you are ready to make your toads. It can happily sit for a couple of hours.
Pre heat the oven to around 200 degrees fan assisted. It's pretty hot, but it needs to be to crisp the batter up a treat. Pour around half a teaspoon of oil (I used olive, but sunflower or dripping would be great) into each muffin recess and then pop the tin in the oven to heat up for ten minutes. While this is happening, pop the chipolatas onto a baking tray in the oven to brown for five minutes. This stops them looking too anaemic in their batter later.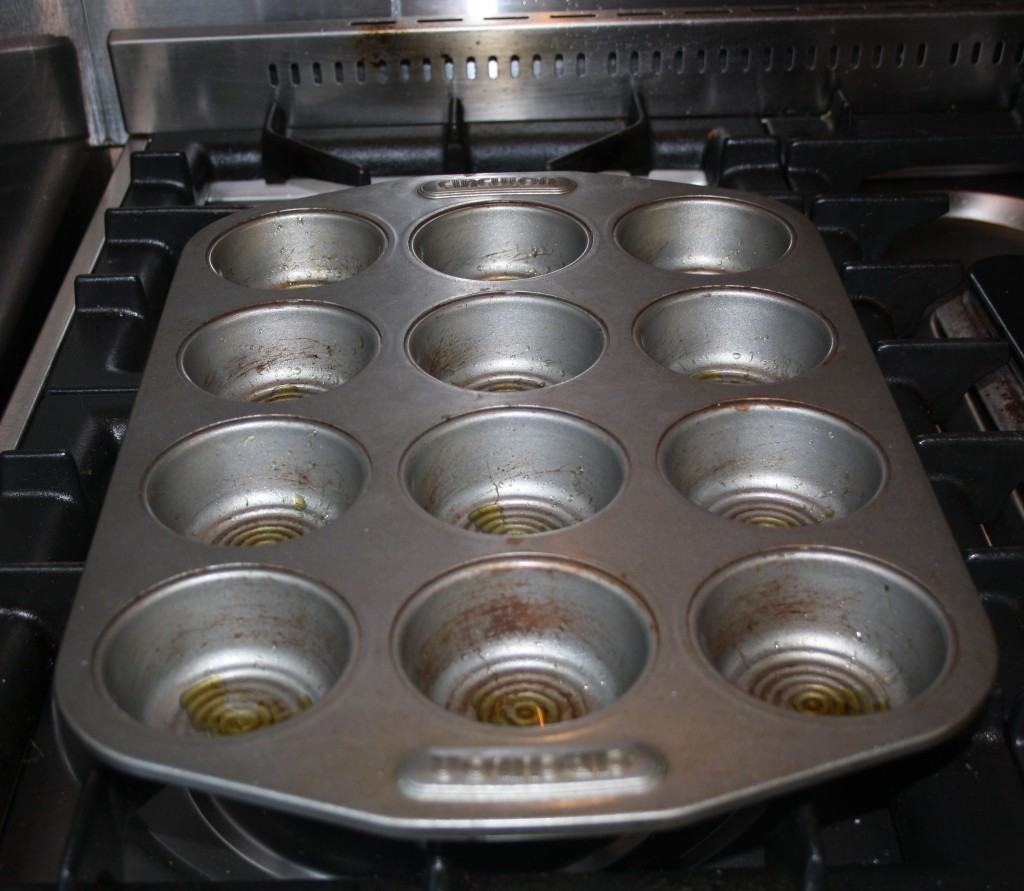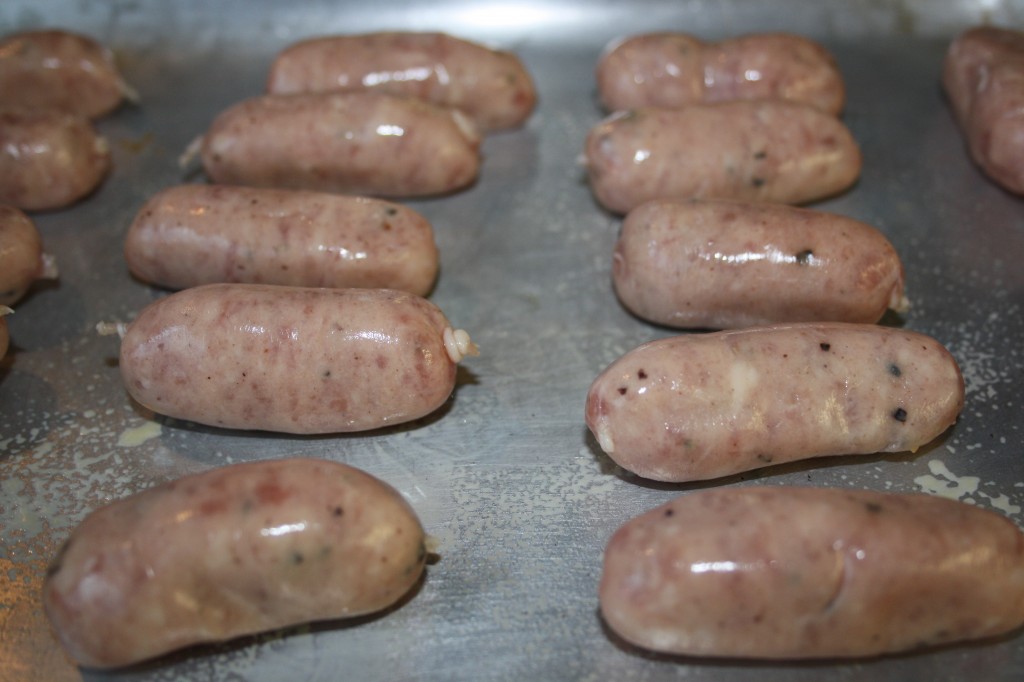 When the sausies have a touch of colour to them, take them out of the oven and put to one side. Once the oil has heated in the muffin tin, whip it out of the oven and as quickly as you can, pour the batter into each cup.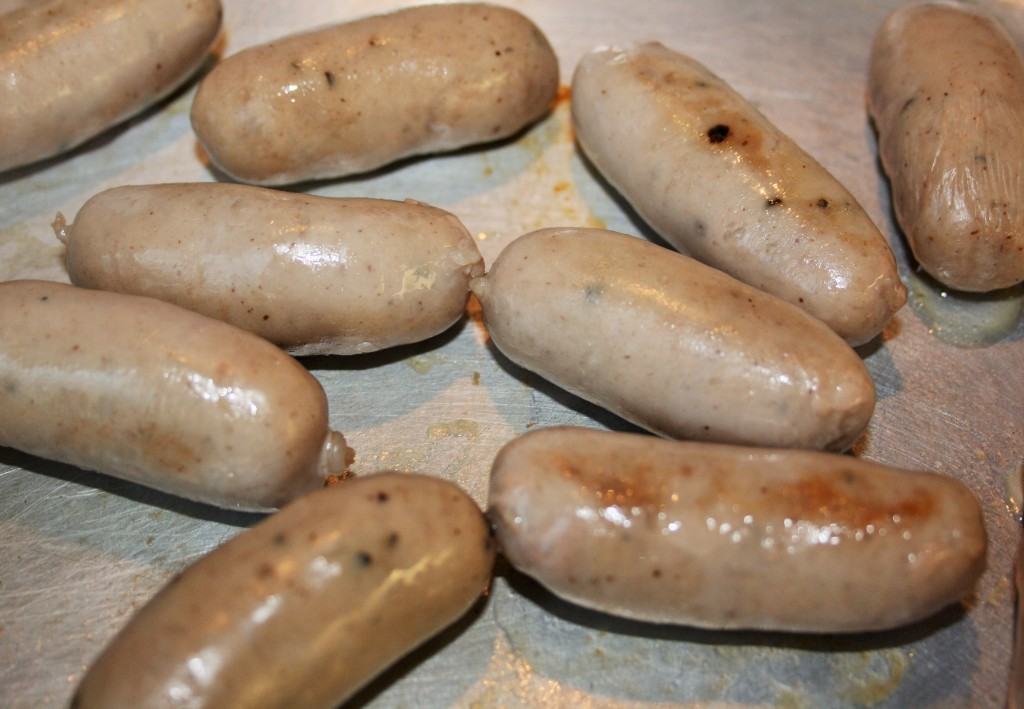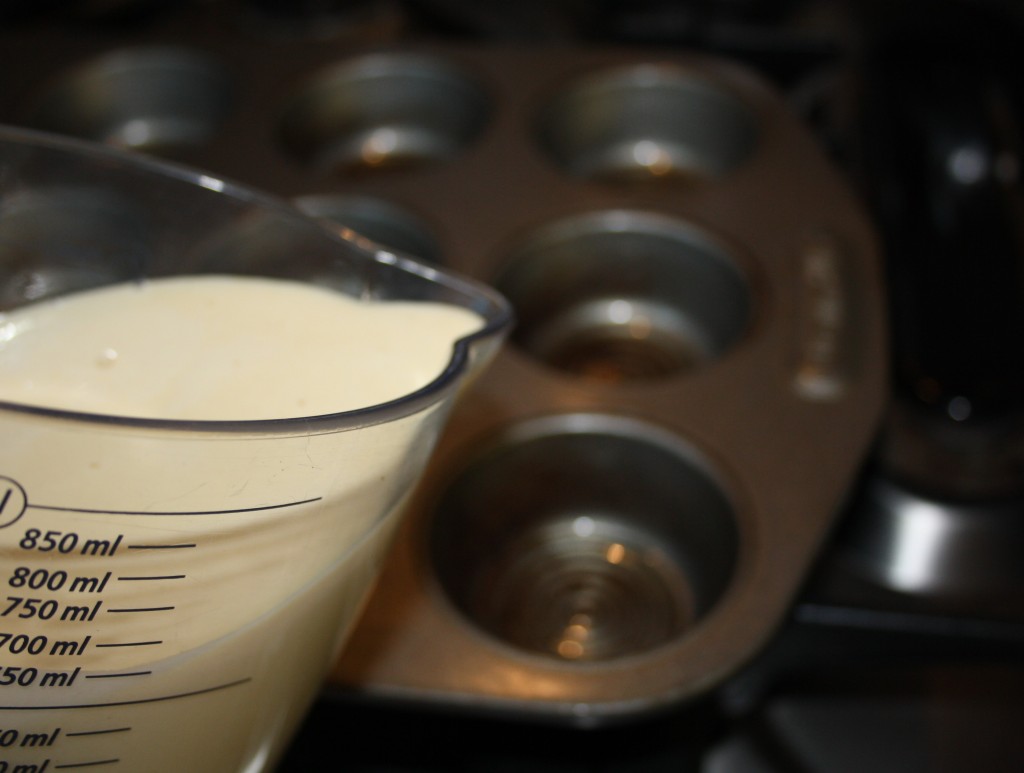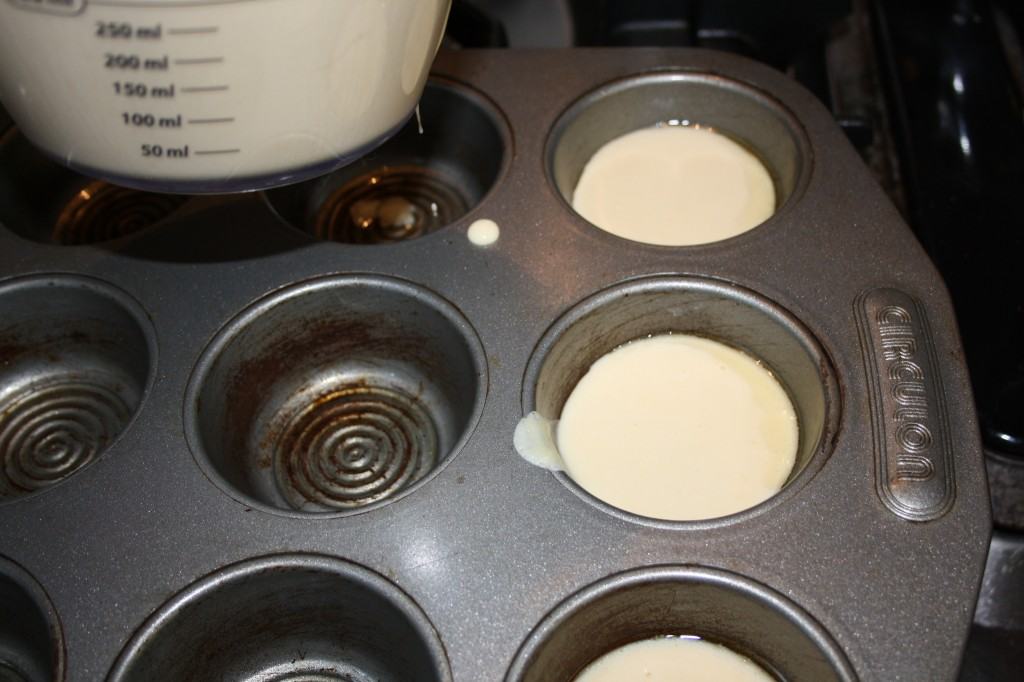 See how I was trying to get it done so speedily I slopped a load of it all over the tin. Neat, I am not.
Once each hole is filled with batter, drop in a chipolata.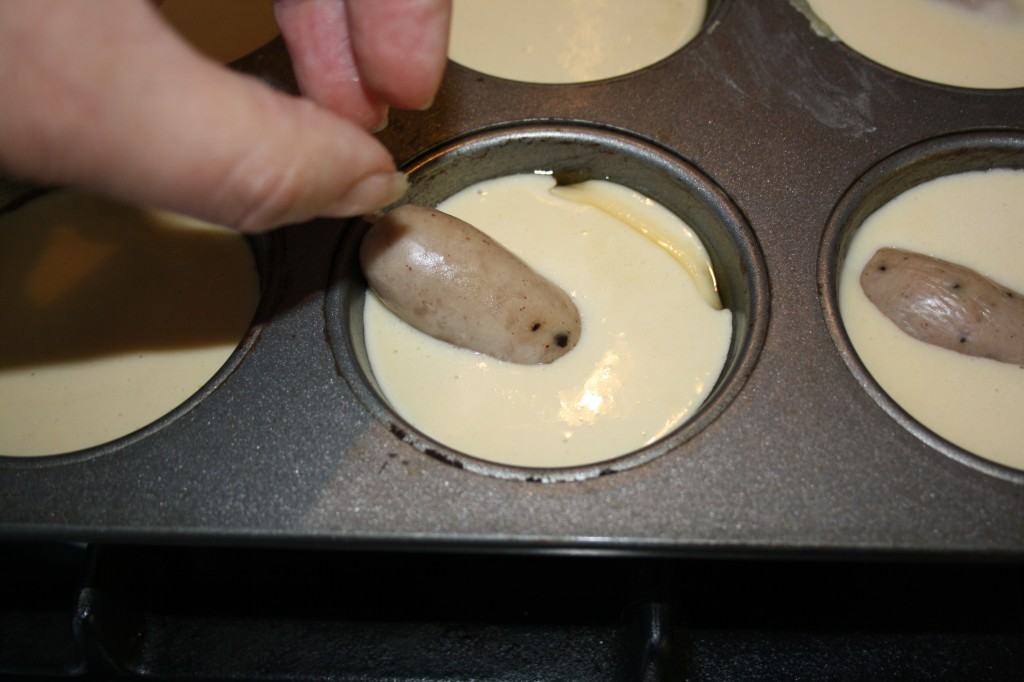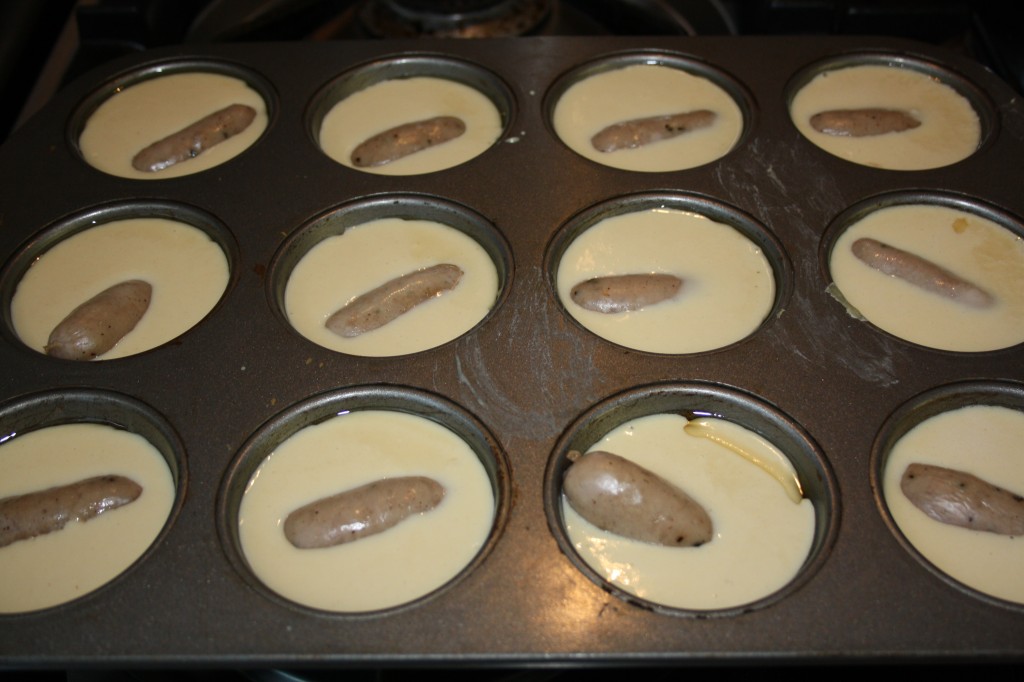 Get them back in the oven as quick as you can and cook for 15 to 20 minutes, or until they have risen to browned perfection and are almost trying to escape from the oven.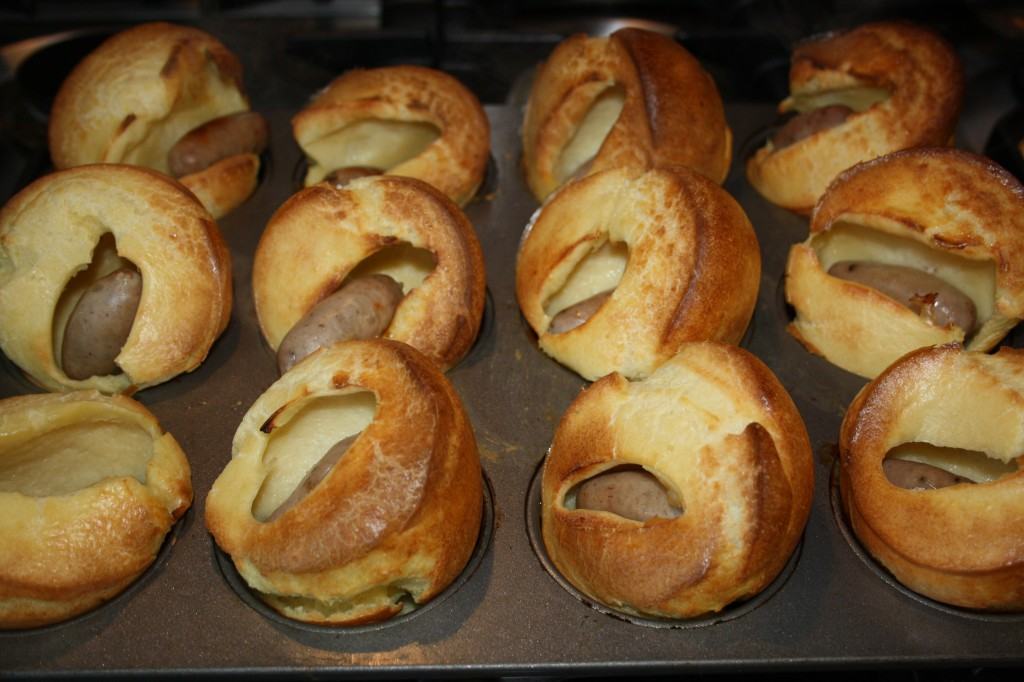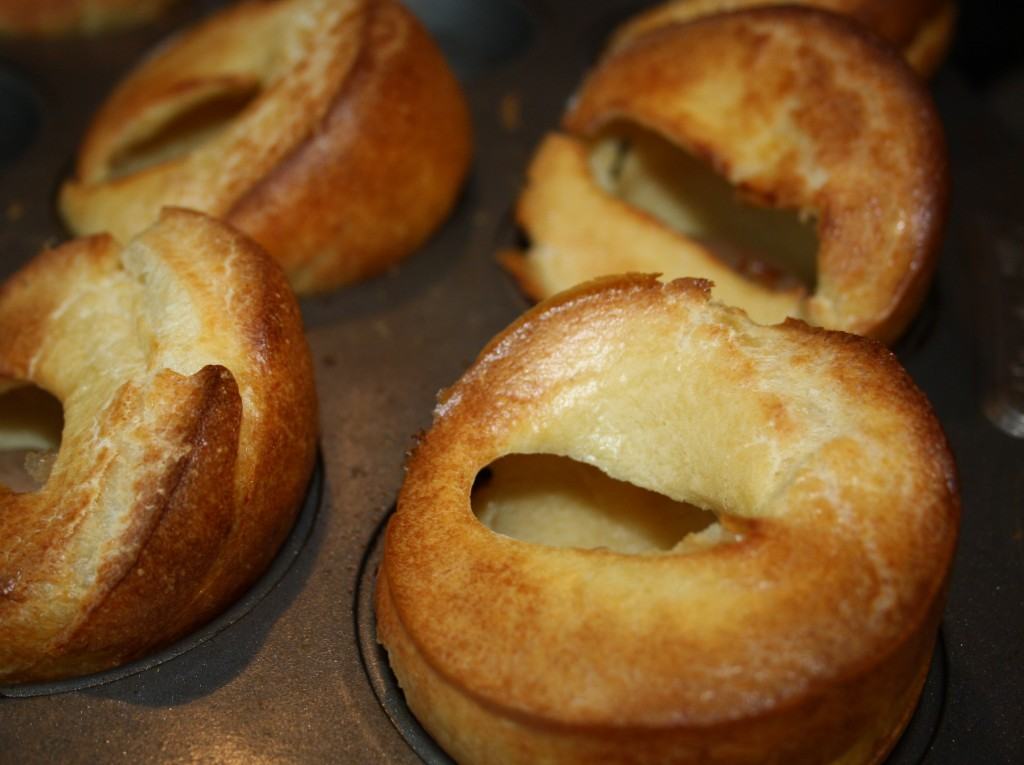 This batter recipe truly is gold. I can honestly say I have had no yorkshire failures since using Nigella's method. The batter is light and crisp and flavoursome and the sausages are herby and browned to perfection. Serve with an enormous bowl of mash and slosh on the gravy for pure supper heaven.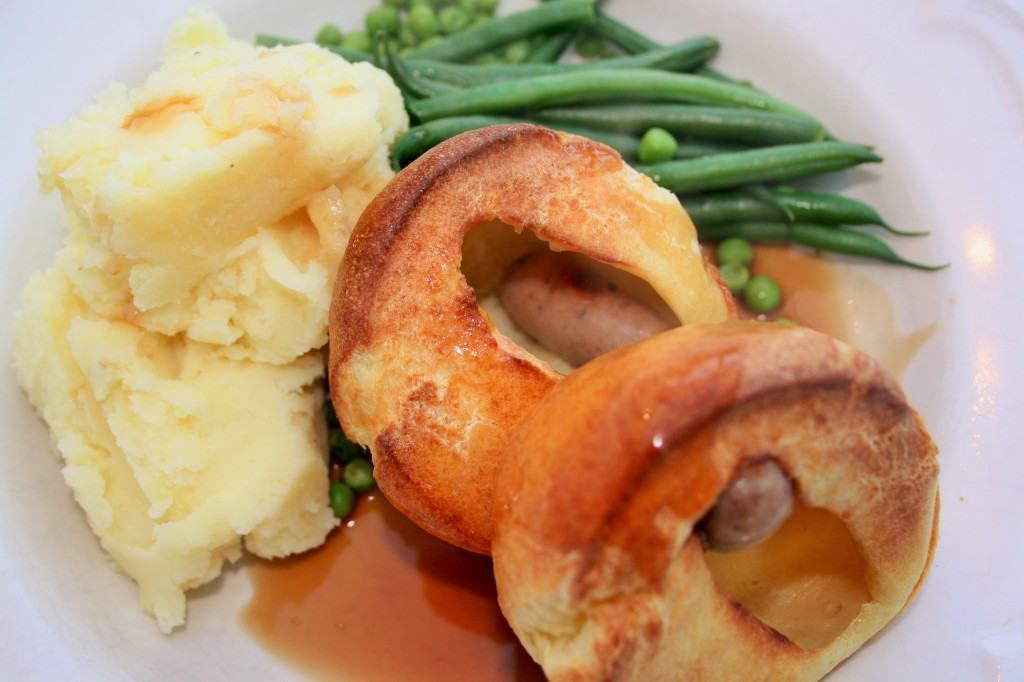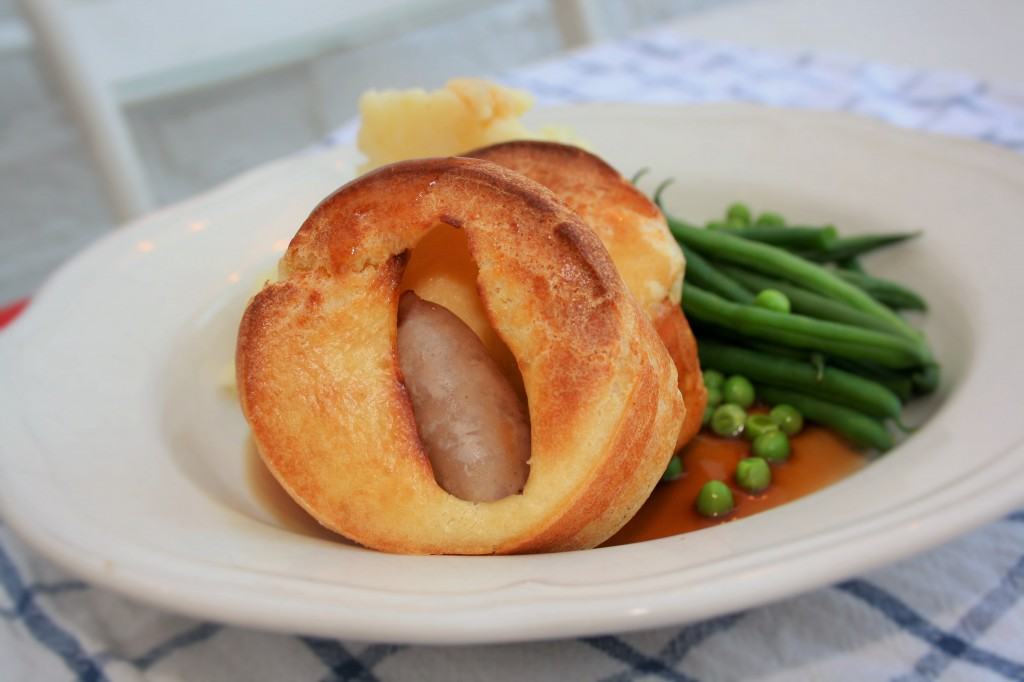 So, if you have, in the past, suffered with low rise batter, reach lofty new heights with these Tiny Toads for supper soon.
Lucy x
Tiny Toad in the Hole Recipe
Makes 12 muffin sized toads (which fed our hungry family of four)
You will need a 12 cup muffin tin
12 chipolata/cocktail sausages
325ml milk
4 eggs
1/2 teaspoon salt
250g plain flour
1/2 teaspoon of oil for the muffin tins
Pour the milk into a bowl or the bowl of your stand mixer. Add the eggs and the salt and whisk until well mixed and frothy. Leave this to stand for an essential 15 minutes. Once this time is up, weigh the 250g flour then whisk this into the milk and egg mix. This batter can then sit until you are ready to cook the toad in the hole. Pre heat the oven to 200 degrees fan assisted. Add the oil to each recess of the muffin tin and put this in the oven to heat for 10 minutes. Put the sausages onto a baking tray and brown those in the pre heating oven for 5 minutes. Take the sausages out of the oven and put to one side. Acting quickly, pour the batter into the heated muffin tin using all the mixture, then add a browned sausage to each hole. Get this back in the oven as soon as possible and cook for 15 to 20 minutes or until the batter is risen and golden brown. Serve immediately.