Toffee Vodka Recipe
This week I have been starting to think a tiny bit about Christmas and all the present shenanigans. I know it's only November, but December will creep up and bite me on the arse soon enough, so there's no time like the present *if you'll pardon the pun*. I do love to give an edible/drinkable gift, especially when you have been invited to a Christmas party or dinner. So it is my absolute pleasure to share with you this Toffee Vodka recipe.
The idea is certainly to make this as Christmas gifts, however, the reality, once you've tasted this Toffee Vodka is another story. It's smooth and creamy with a lovely kick, not too sweet, just utterly delicious. I rather wish I'd known about this recipe years ago. Various versions of this are all over Pinterest, this one comes, with thanks from the Crazy Kitchen. There are plenty of other sweetie based liqueurs around, so this may well become a slight obsession, I would start bulk buying pretty little bottles were I you. All that's required of you for this recipe is a large jar, some Werther's unwrapping skills and a bit of minor swilling.
How you serve this creamy, heart warming liqueur is up to you. I have included a little idea with the Toffee Apple Cocktail below. This adds a hint of sharpness to the toffee and makes a super drinkable seasonal tipple. The added bonus for this Toffee Vodka is the waiting time is a scant 24 hours.  You only have to wait as long as it takes for the butter toffees to dissolve and then this wonderful treat is all yours.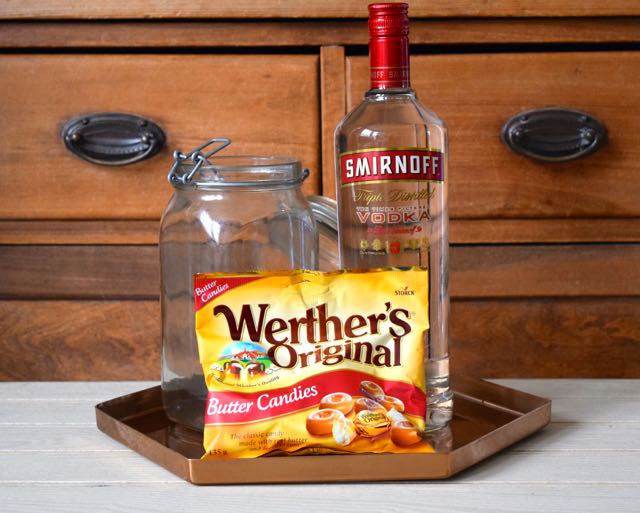 Could this be any simpler. This recipe makes around 500ml of liqueur to bottle up as a festive gift or to hoard for yourself, it's up to you.
Make a start by unwrapping all the twinkly gold butter toffees and putting them in a large jar or jug. In a moment of child labour, I got George to do mine. He had washed his hands. Well he said he had.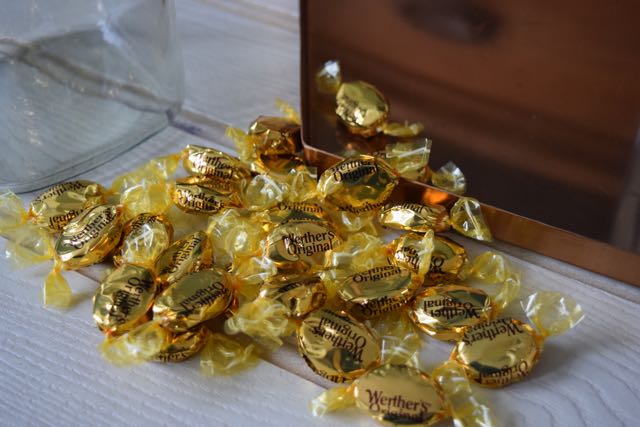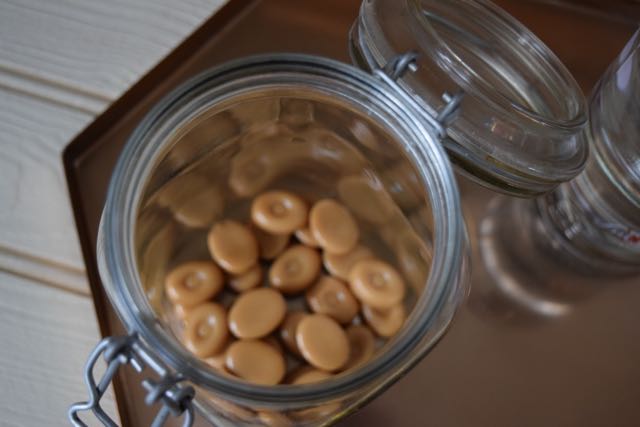 Measure out 500ml vodka and pour this onto the butter toffees.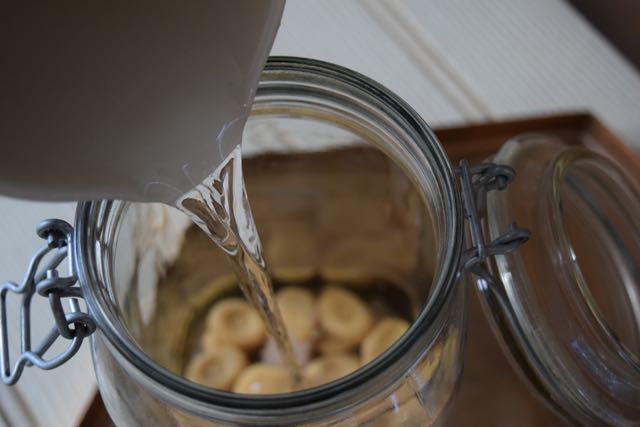 Give this a stir, swill the toffees around then seal the jar or cover the jug.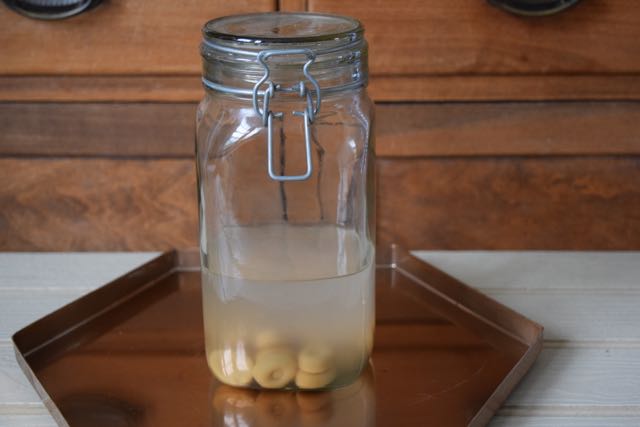 Leave this somewhere cool until the toffees have all dissolved, giving this lovely drink a stir every so often to help it along.
Within 24 to 48 hours this Toffee Vodka is ready to use. Pour it into a lovely bottle and either label it up and give to someone you love, or use it to make this Toffee Apple Cocktail.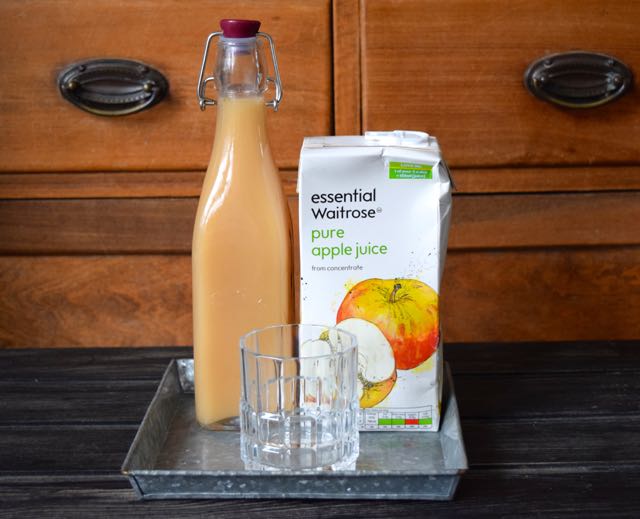 Take a tumbler and add a good handful of ice, then pour on a generous shot of your homemade Toffee Vodka.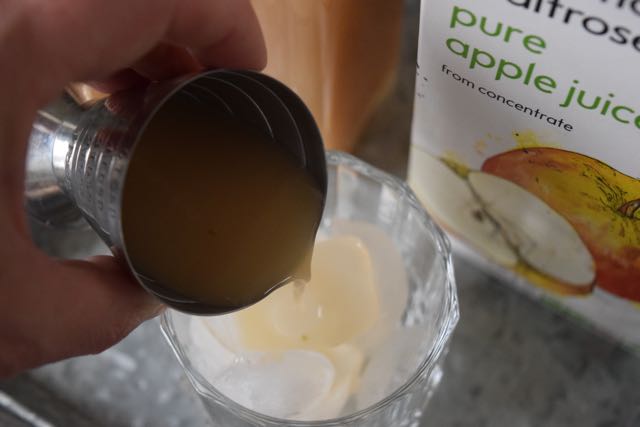 Top this up with some apple juice.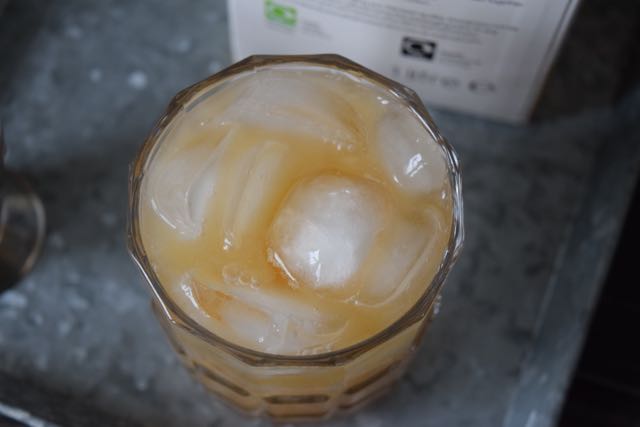 Finally garnish with a sliver of apple before wrestling it out of your husbands hands so you can drink it yourself.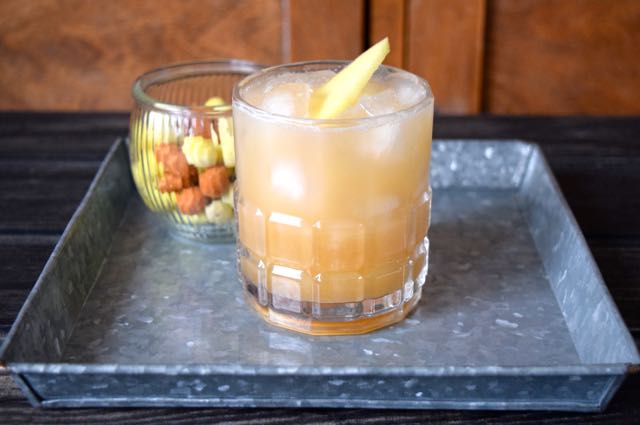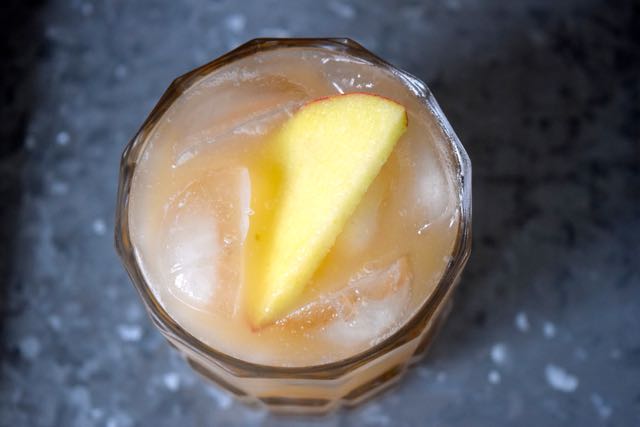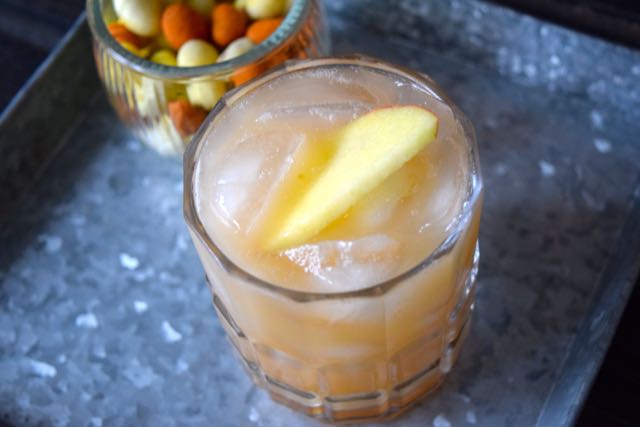 This is an effort free treat and when it's busy in the run up to Christmas, an effort free gift is worth its weight in gold. Or, it's an effort free treat for you this Cocktail Friday, to enjoy all to yourself, far too good to share.
Lucy x
Toffee Vodka Recipe
Makes around 500ml
You will need a large jar or jug and a bottle to serve the vodka in
Toffee Vodka
500ml Vodka, nothing too special
135g bag Werther's toffees
Toffee Apple Cocktail
You will need a tumbler
40ml Toffee Vodka
100ml apple juice
Ice and apple slice to garnish
For the vodka, take a large jar or jug and add your unwrapped Werthers. Pour in the vodka, give the whole mixture a good stir then either put the lid on the jar or cover the jug with cling film.
Give the mixture a good stir every so often until the toffees have dissolved. This should only take around 24 hours but may be 48. Give the liquid a good stir then pour into a festive looking bottle and it's ready to use.
For the Toffee Apple Cocktail, take a lovely tumbler and add some ice. Pour in a generous shot of your toffee vodka then top up with around 100ml of apple juice. Stir then garnish with a slice of fresh apple. Sip then pour another.
The vodka keeps indefinitely, or around a week in our house.