Pistachio Mint Pesto Pasta Recipe
Where would we be without pasta? When I ask my boys what they would like for supper they, 9 times out of 10, will say pasta. FYI, the other 1 is curry. They enjoy the sheer fillingness of a pasta supper, great big bowls of flavour, ready to quieten a teenager's appetite. So when I found this brand new recipe, care of the Table for Two blog, I was childishly excited *sad old bag that I am*. This Pistachio Mint Pesto Pasta dish, is quite a wonderful addition to your pasta repertoire. Please tell me I am not the only person with a pasta repertoire?
This delightful combination of subtle green pistachios, fresh mint, garlic and olive oil makes a refreshing change from the usual pesto flavour. The aromatic paste has a tasty freshness, sweet and soft, and brilliant with other accompaniments, so, how you serve your pistachio pesto is up to you. For a vegetarian feast, stir it into your pasta along with sun dried tomatoes and olives. Or for more of a meaty kick include some crisp, streaky bacon and cherry tomatoes with the pesto. You could even use the nutty mixture to top some grilled fish fillets, it's so flavoursome you may want to come up with all sorts of ideas of your own.
As usual, this is a quick and versatile recipe, just waiting for you to add your own touches of flair and flavour. Or not, just stir this through some hot pasta and eat straight from the saucepan. You will not be disappointed. And nor will any hungry teenagers who have a penchant for a pasta supper.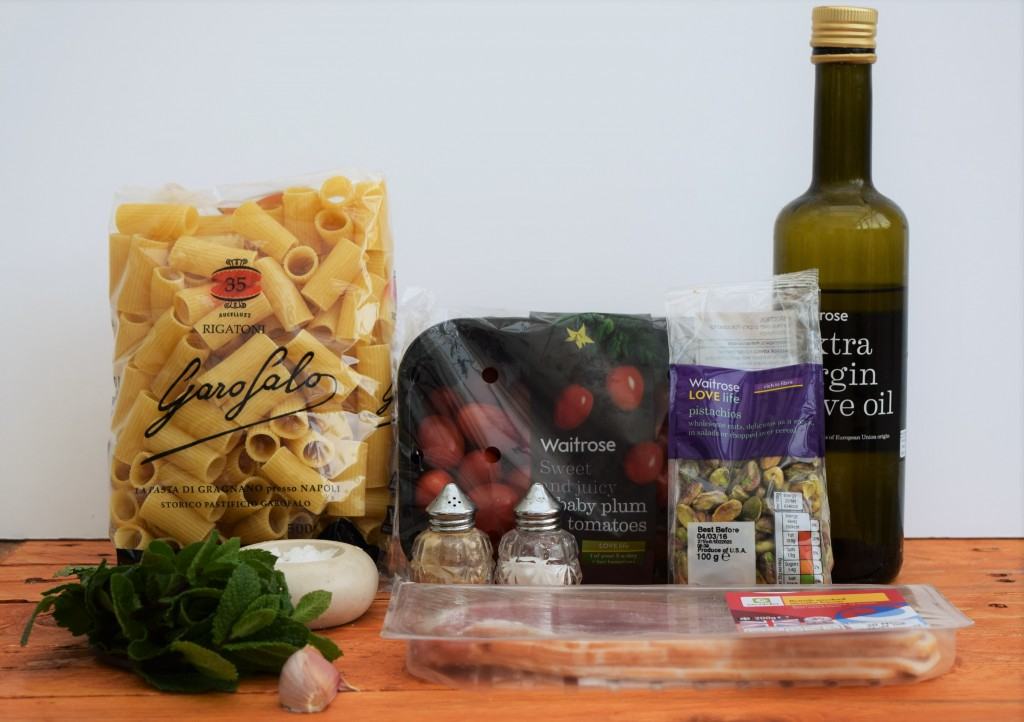 Here's the line up. I went for the non-vegetarian option as my families love-in with bacon continues. Lovely simple ingredients, I chose Rigatoni pasta because of it's chunky, substantial nature. The original recipe called for sun dried tomatoes, but they are not popular in our house *I think they're horrid* so I substituted these for cherry toms.
Make a start with this recipe by making the pesto. Take a tiny chopping machine or food processor and drop in the pistachios, garlic, mint and sea salt.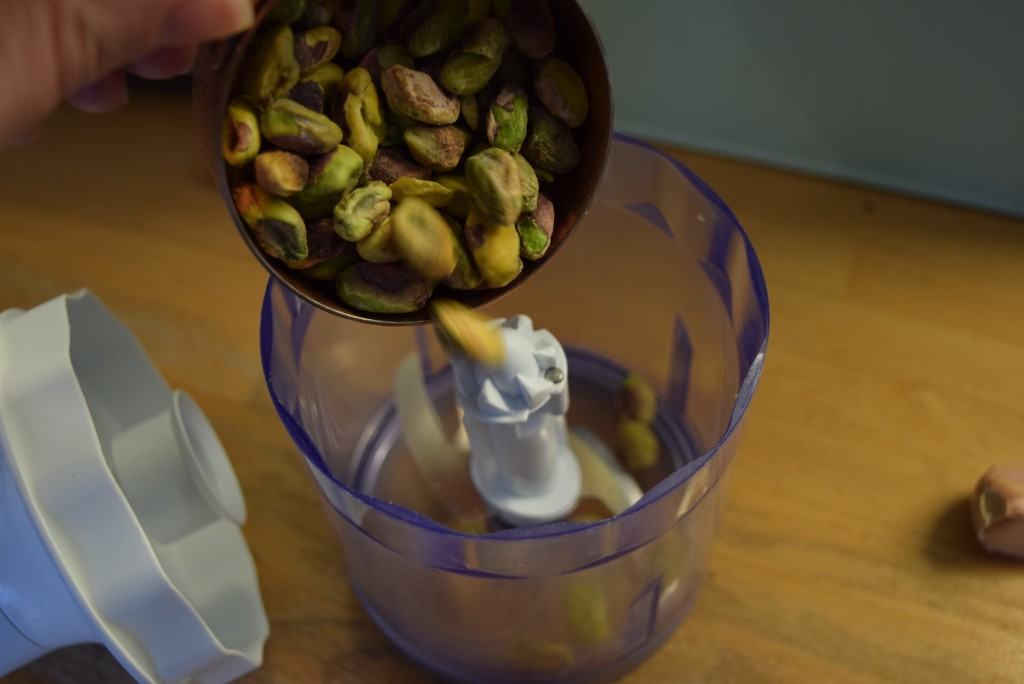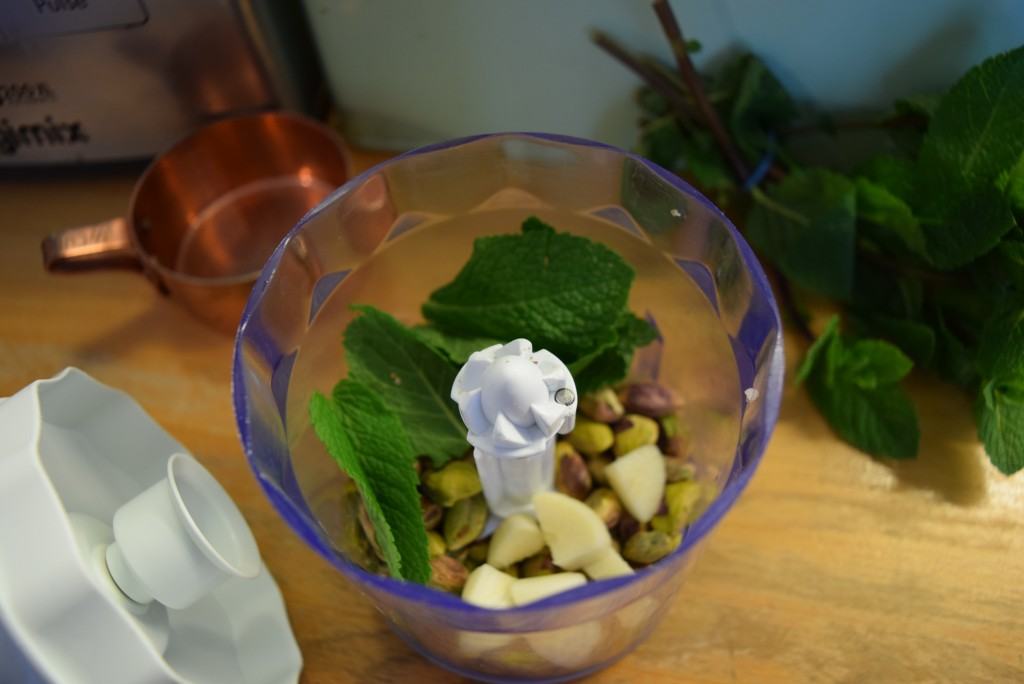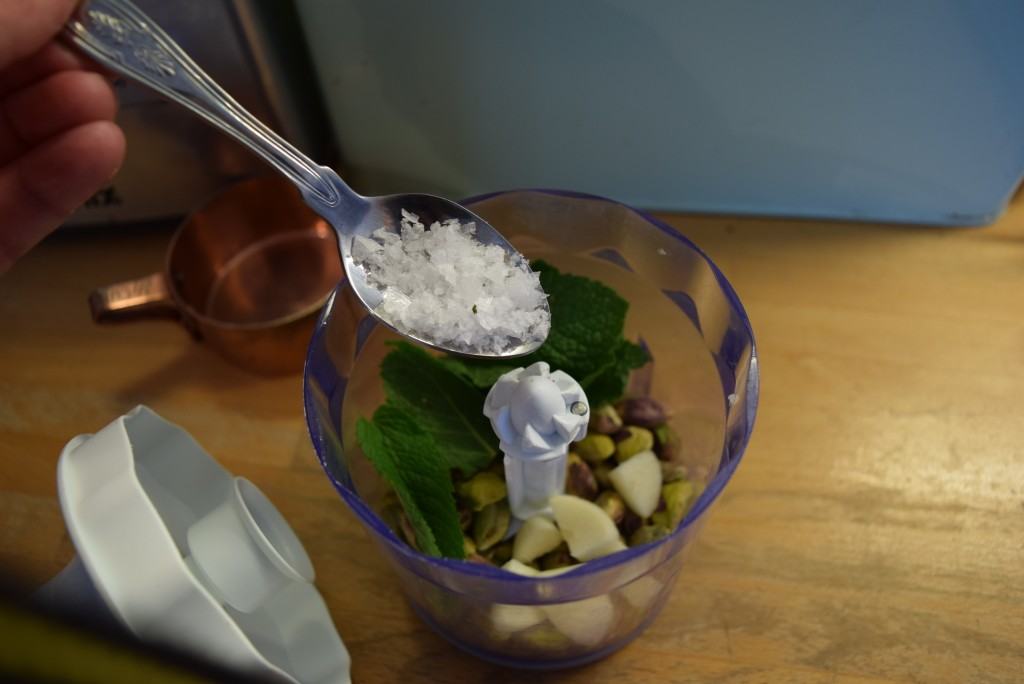 Give this a good blitz until super finely chopped then pour in some olive oil. Start off with around 60ml, blitz, then you may need a little more to create a slightly loose, pesto like consistency.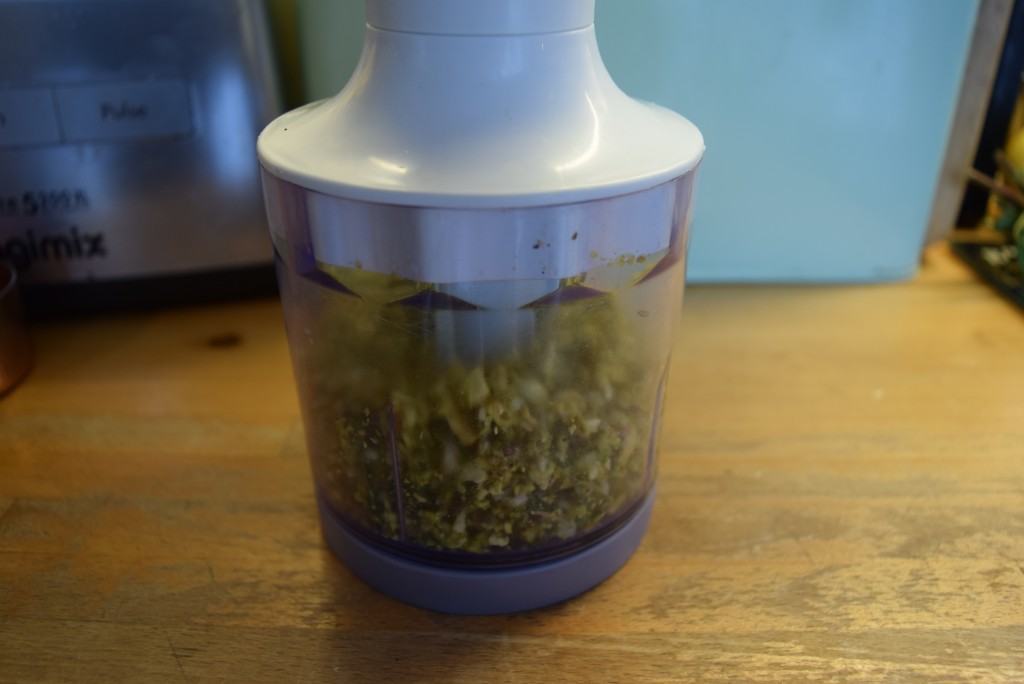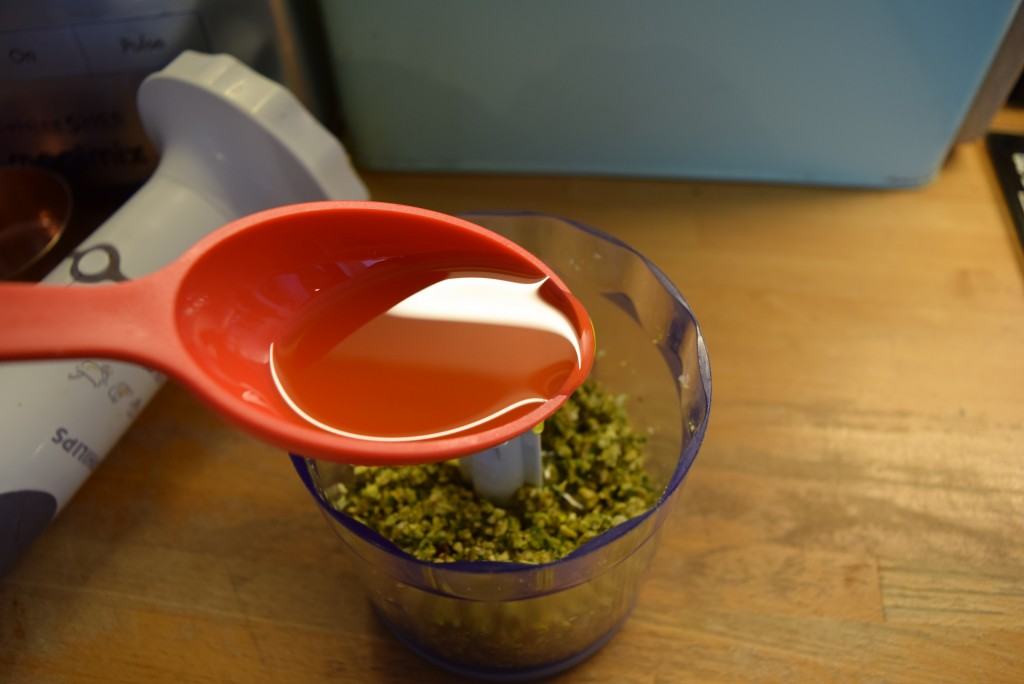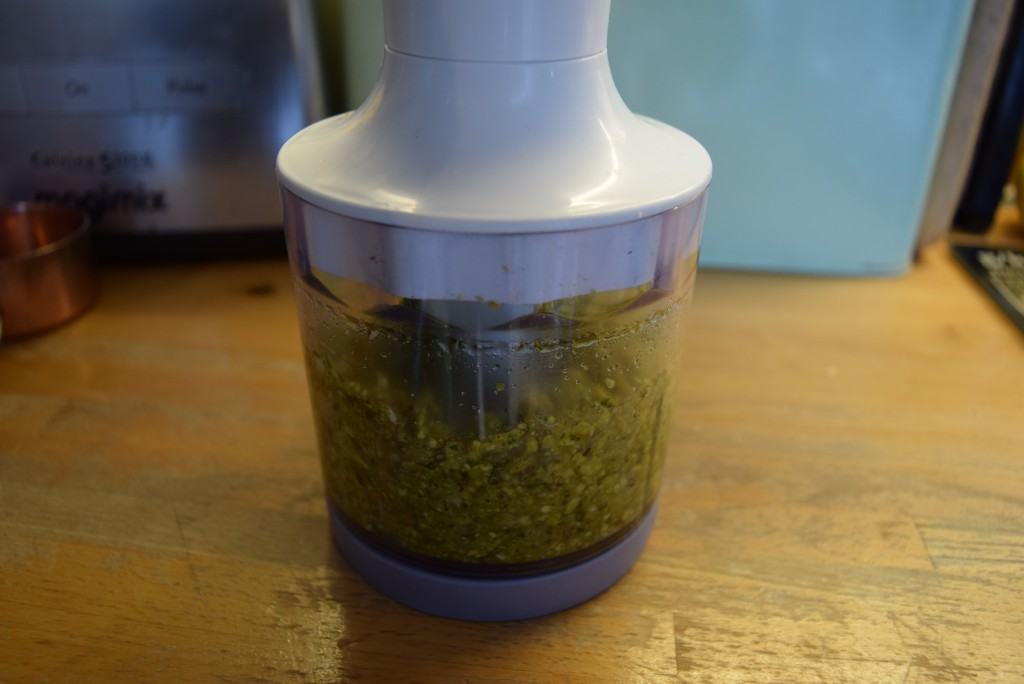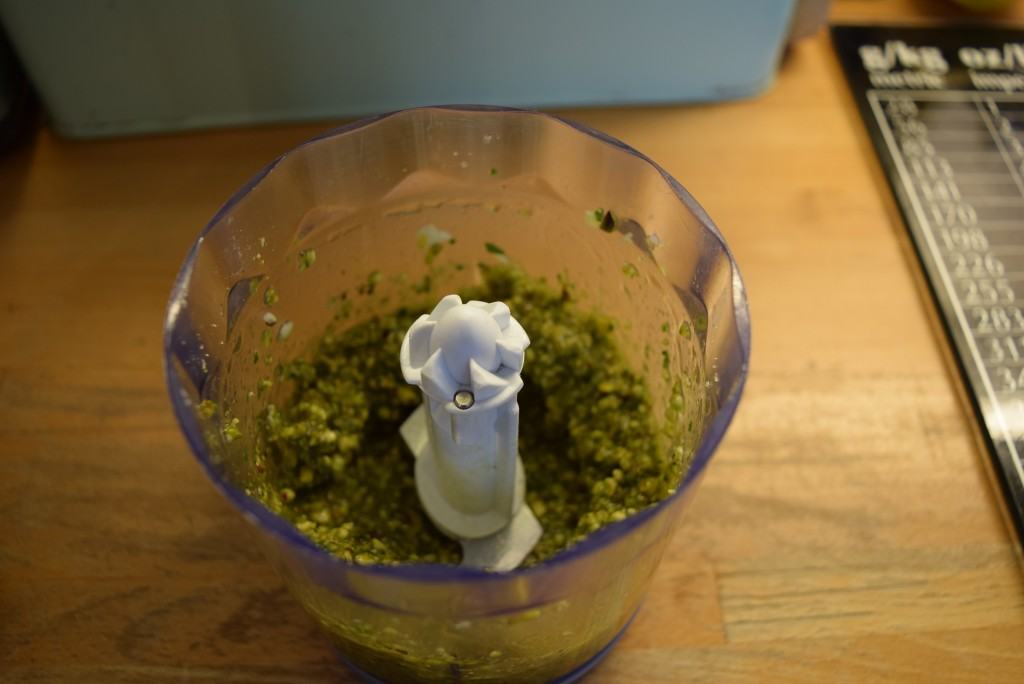 Such a lovely, nutty, herby scented mixture.
Pop a big pan of salted water onto boil then cook your pasta according to the cooking instructions.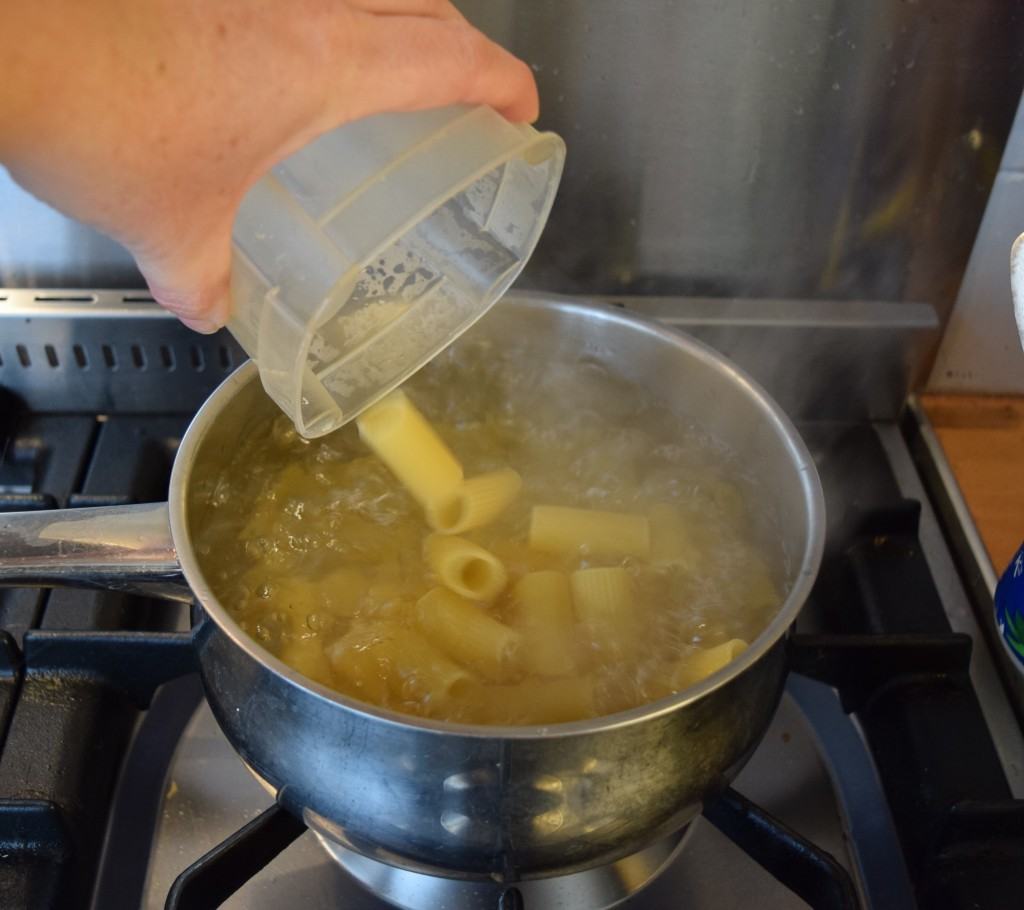 While this is bubbling away, if you are going to serve with bacon or sautéed cherry tomatoes, heat a tablespoon of olive oil in a small frying pan. Add the streaky bacon then the toms and cook until the bacon is browning and the tomatoes have softened.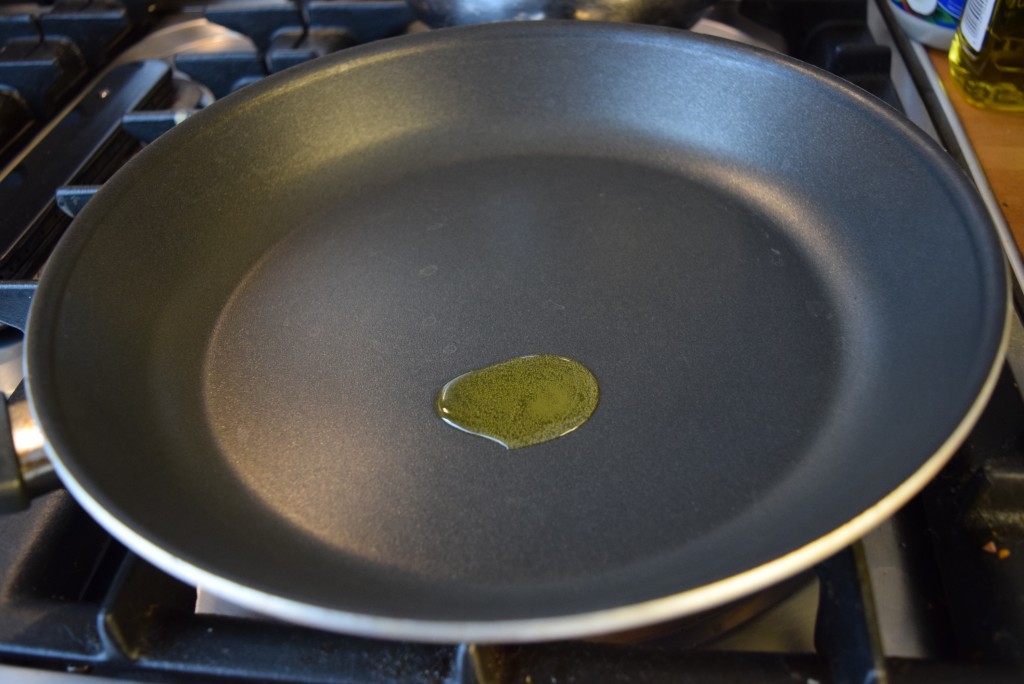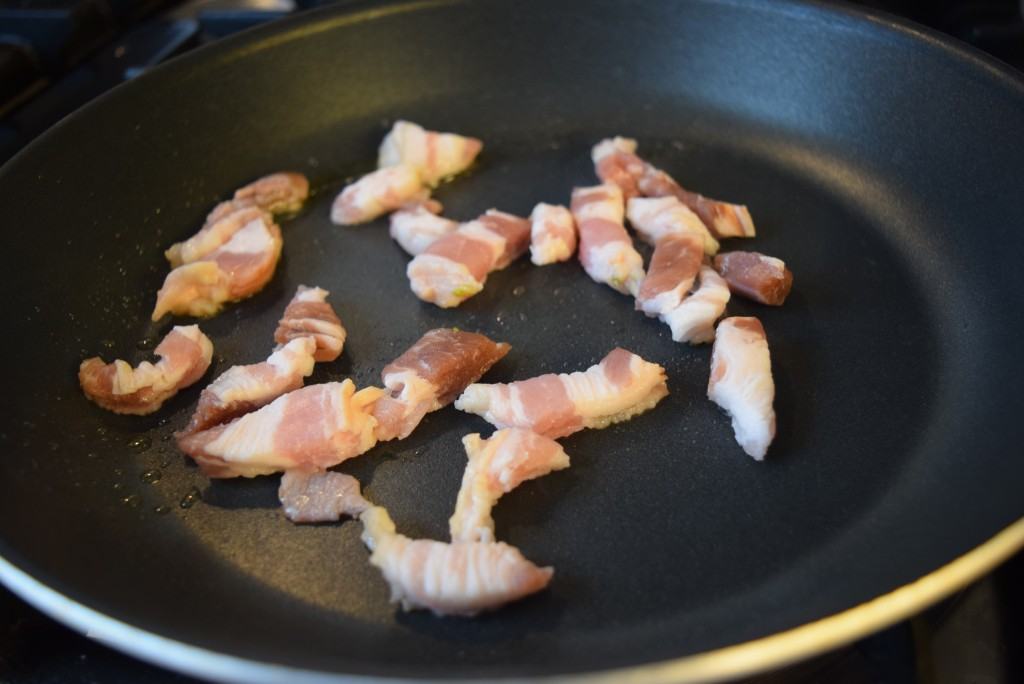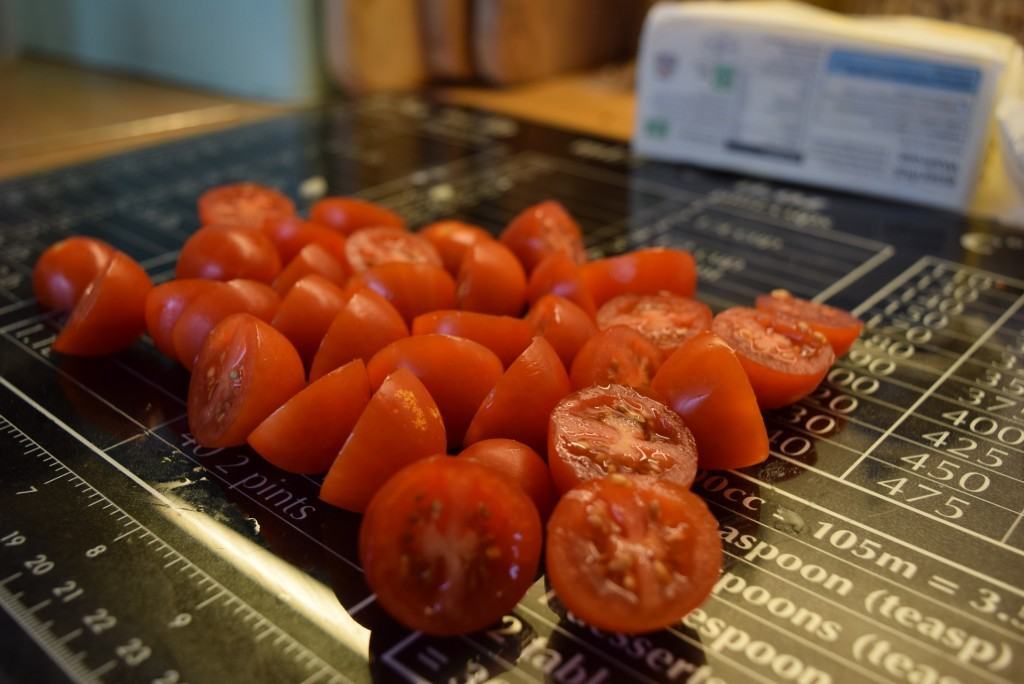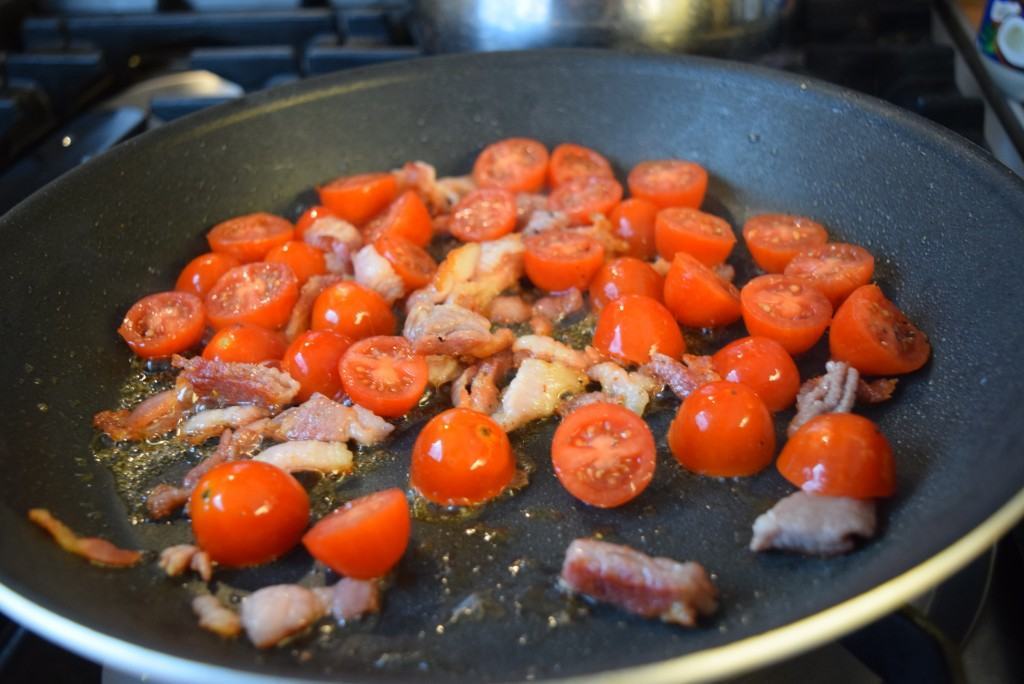 Drain your now cooked pasta then return to the sauce pan. Stir through the delicious pistachio pesto, mixing well.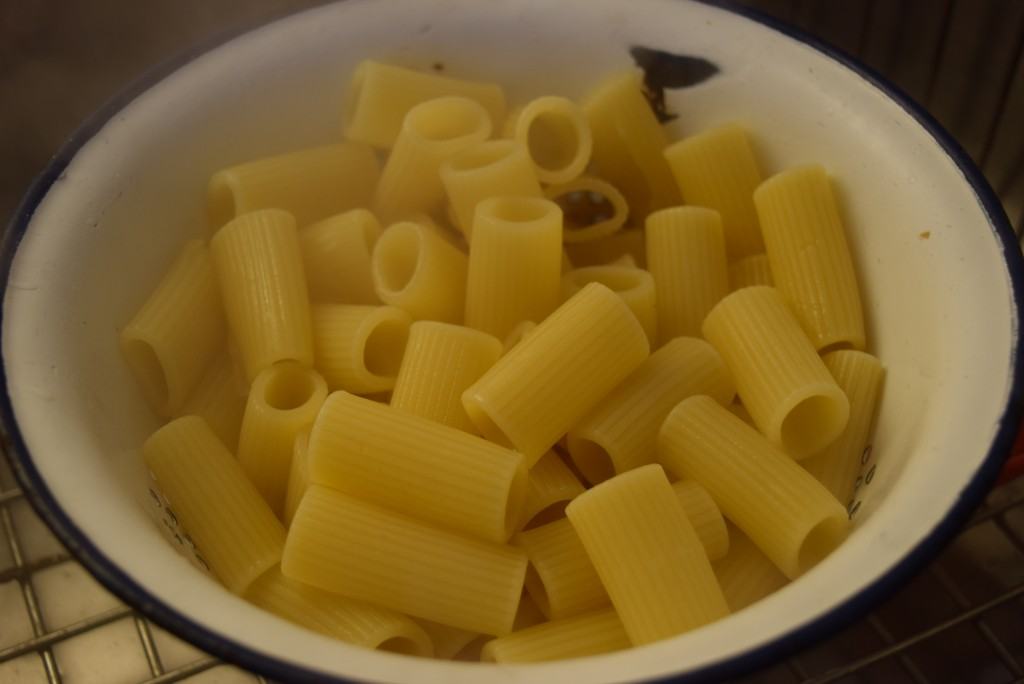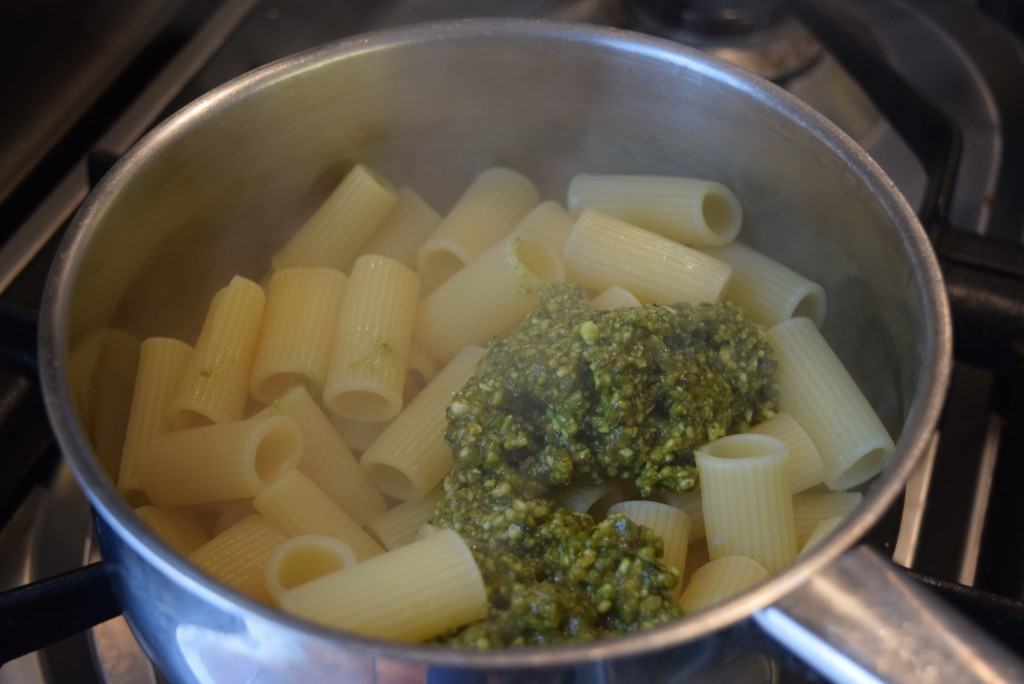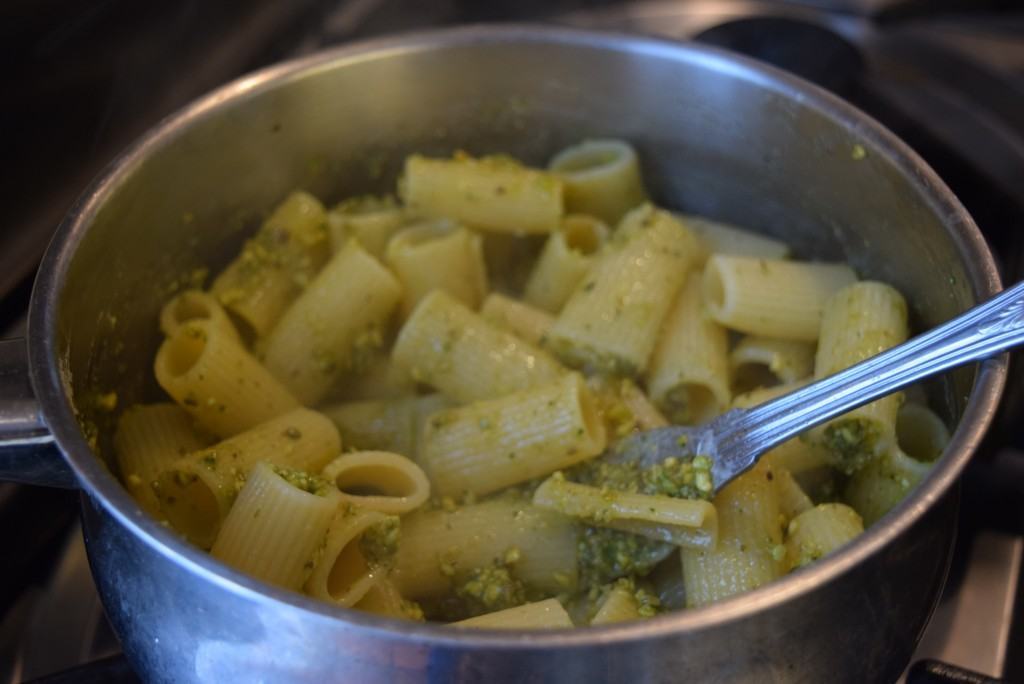 Then, if using, blend through any additional ingredients, such as your bacon and cherry toms, or sun dried tomatoes and olives.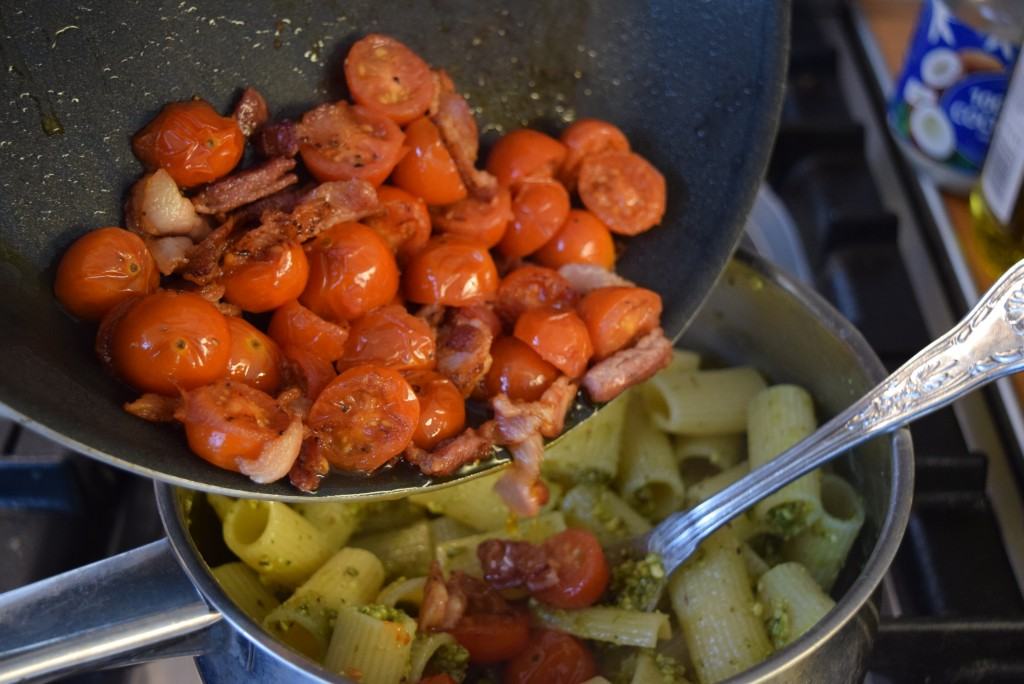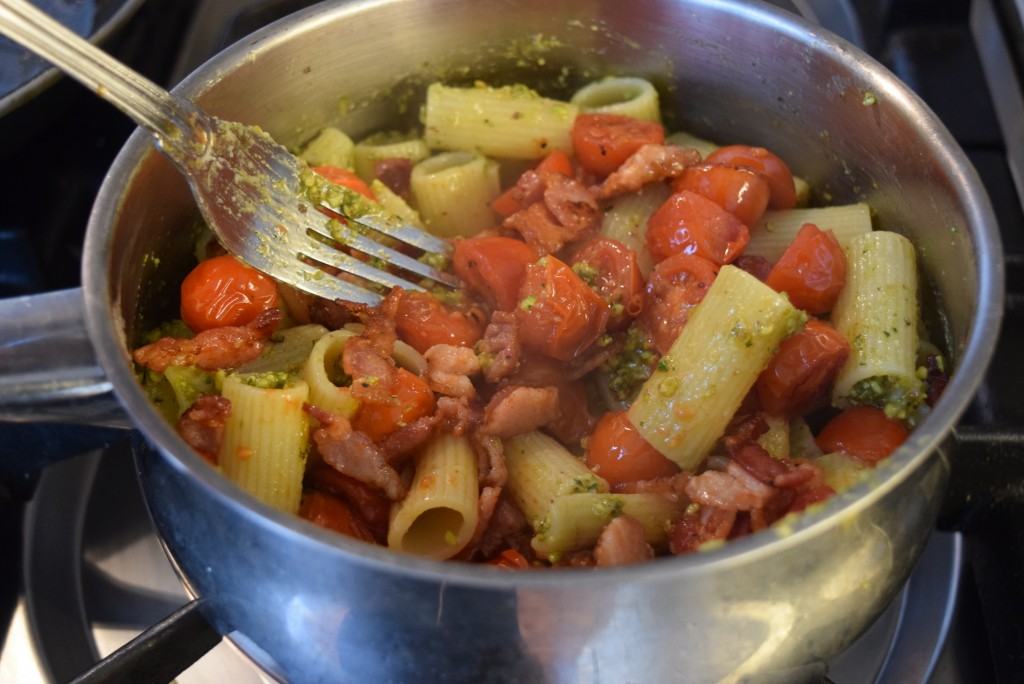 Check for any further salt and pepper requirements here *eat hoofing great big mouthfuls* then serve with a fresh mint and parmesan garnish.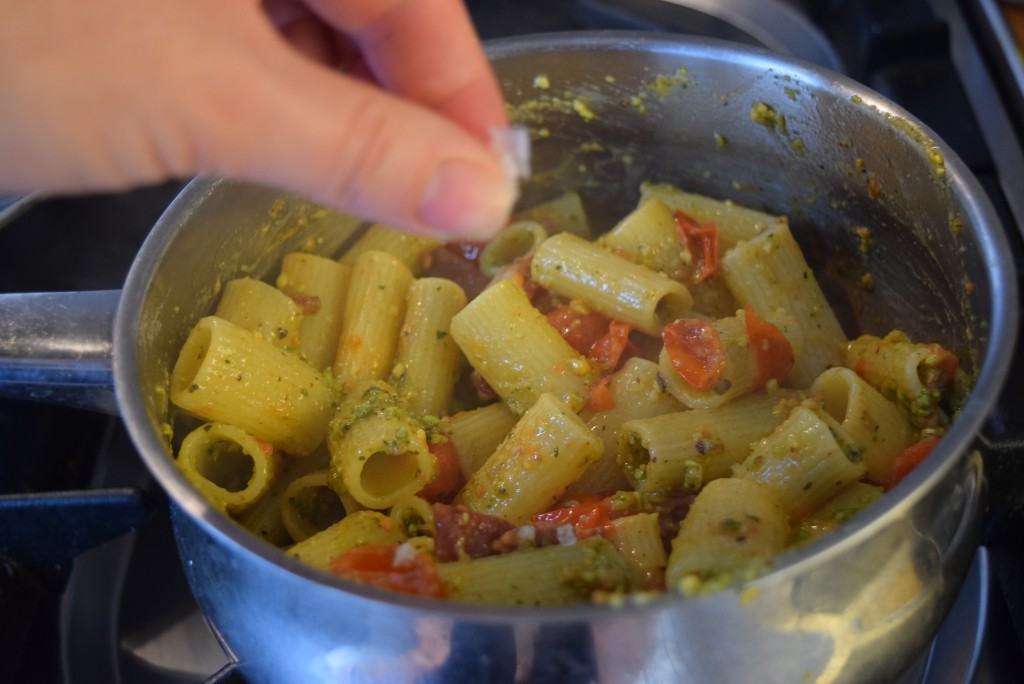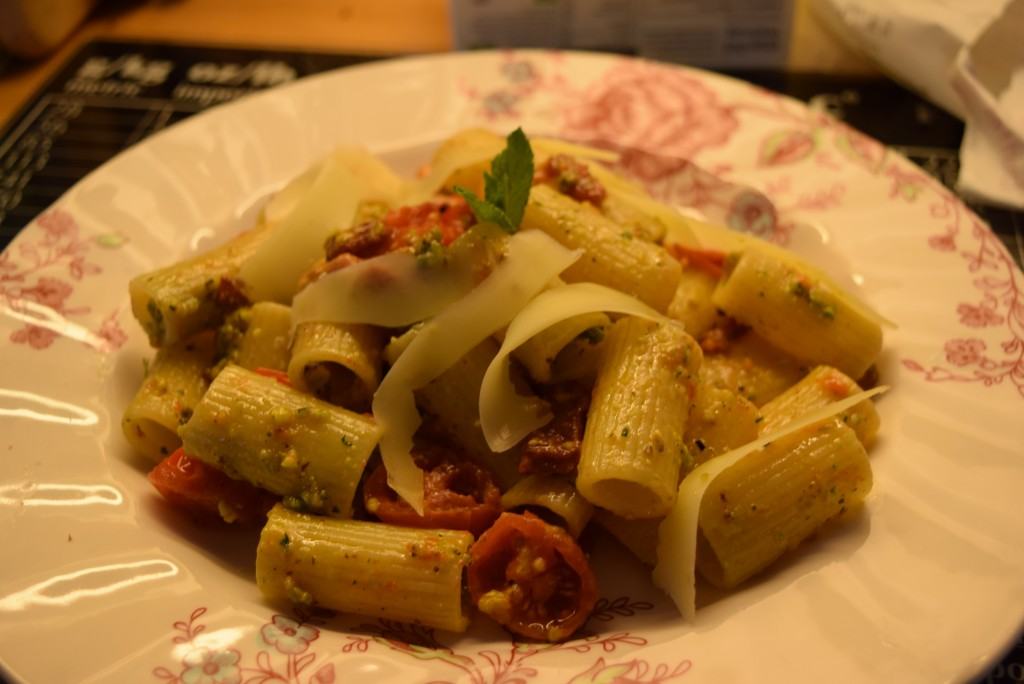 This serves two, generously, even by my standards, but do double the recipe for a family supper.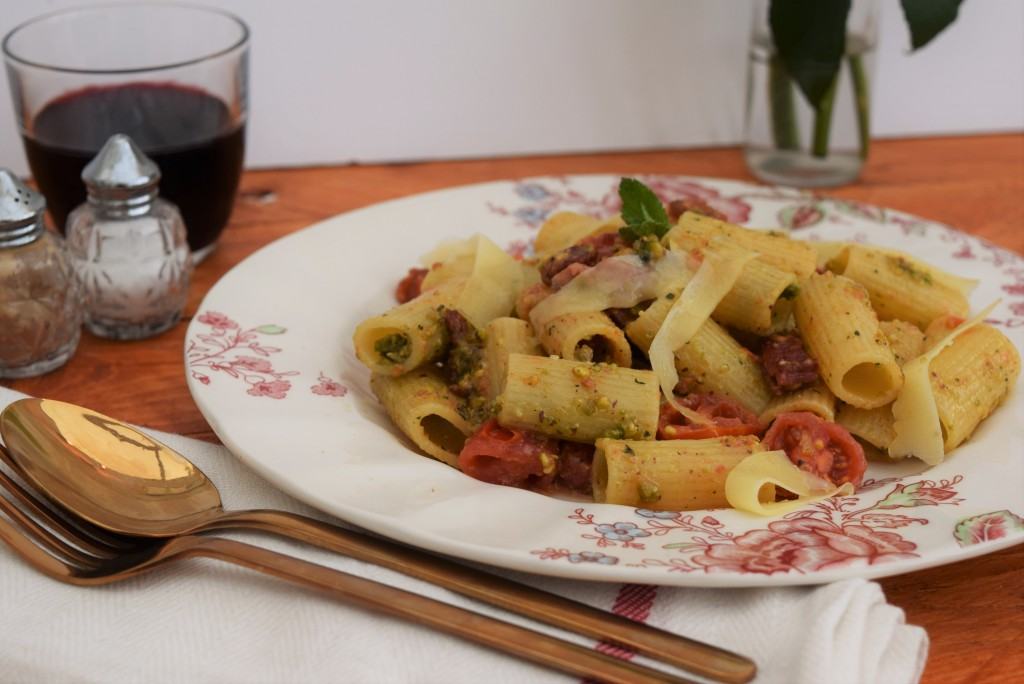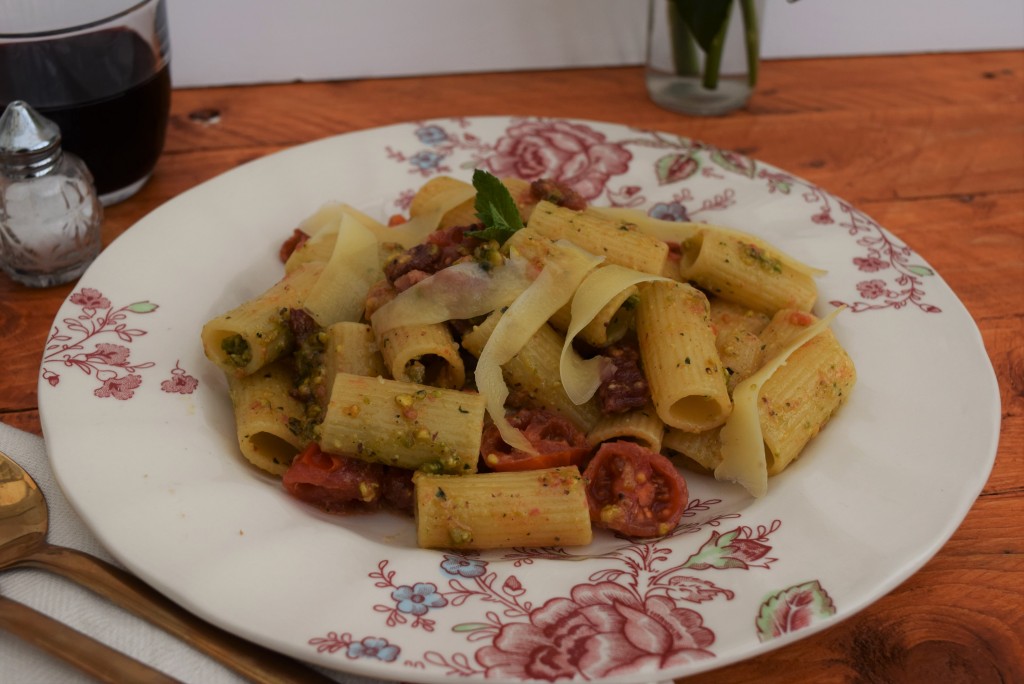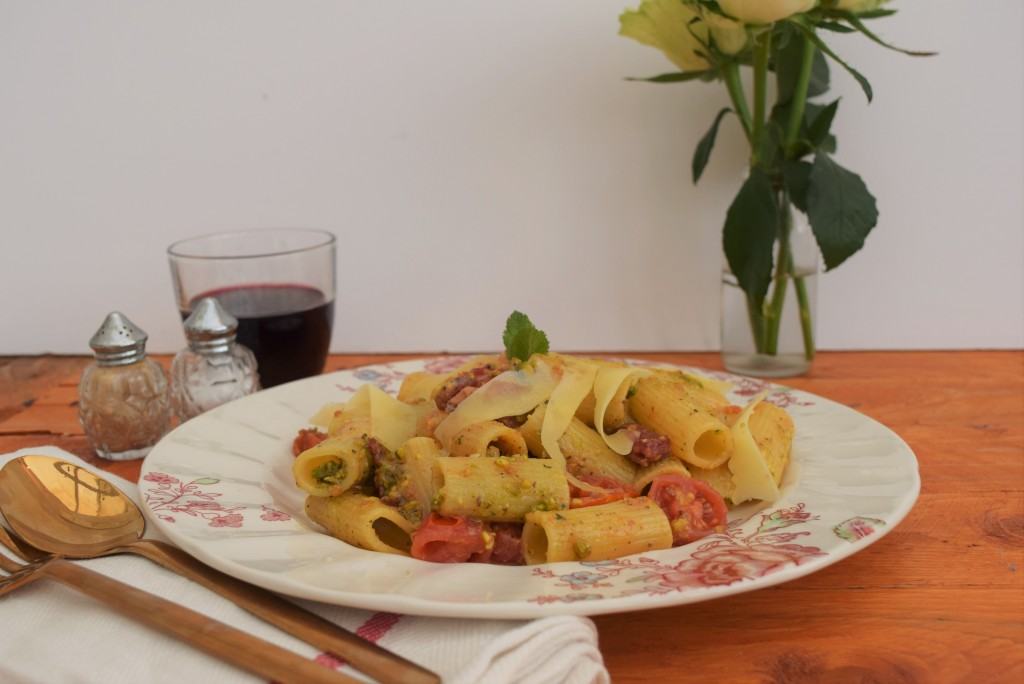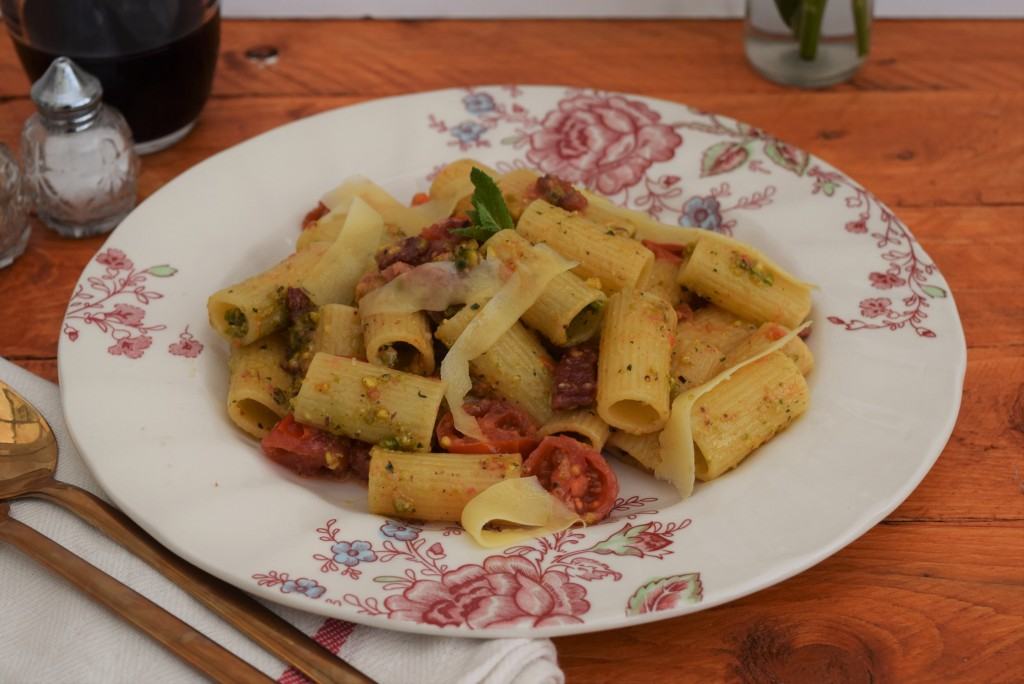 I have relented and put the heating on before my usual November deadline, as I was finding it hard to fit on another jumper. The darker evenings have brought a bit of a chill with them, however, a snuggy bowl of this Pistachio Mint Pesto Pasta will warm you right through and certainly provide some winter ballast. In the most elegant way, of course.
Lucy x
Pistachio Mint Pesto Pasta Recipe
Serves two, generously and is easily doubled
You will need a small chopper or a food processor or some amazing chopping skills
50g shelled pistachio nuts
1 big clove garlic, peeled
5 or so fresh mint leaves, don't be too precise here
1/2 teaspoon sea salt
60 to 80ml olive oil
250g pasta, a shape of your choice
100g fresh cherry tomatoes or sun dried tomatoes
Salt and pepper for seasoning
Optional
100g streaky bacon, or any other bits and bobs you fancy adding to your pasta dish
Fresh mint and parmesan to garnish
In a small chopper or food processor add the pistachios, garlic, mint leaves and sea salt. Process until the mixture is finely chopped. Pour in 60ml olive oil until you have a loose, pesto like consistency. Add a little more oil if needed.
Bring a big pan of salted water to the boil and add your pasta. While this is cooking, if you are using the bacon, fry this until crisp, adding your cherry tomatoes to soften slightly for a couple of minutes. If not using the bacon, just sauté your cherry tomatoes in a little olive oil until softening. If using sun dried tomatoes chop into smaller pieces if need be.
When the pasta is cooked, drain then add back into the sauce pan. Stir through the pistachio pesto until well mixed. Then add the sun dried tomatoes or cherry tomatoes and bacon, if using. Stir well, season accordingly, and serve immediately, garnished with a fresh mint sprig and shavings of parmesan.