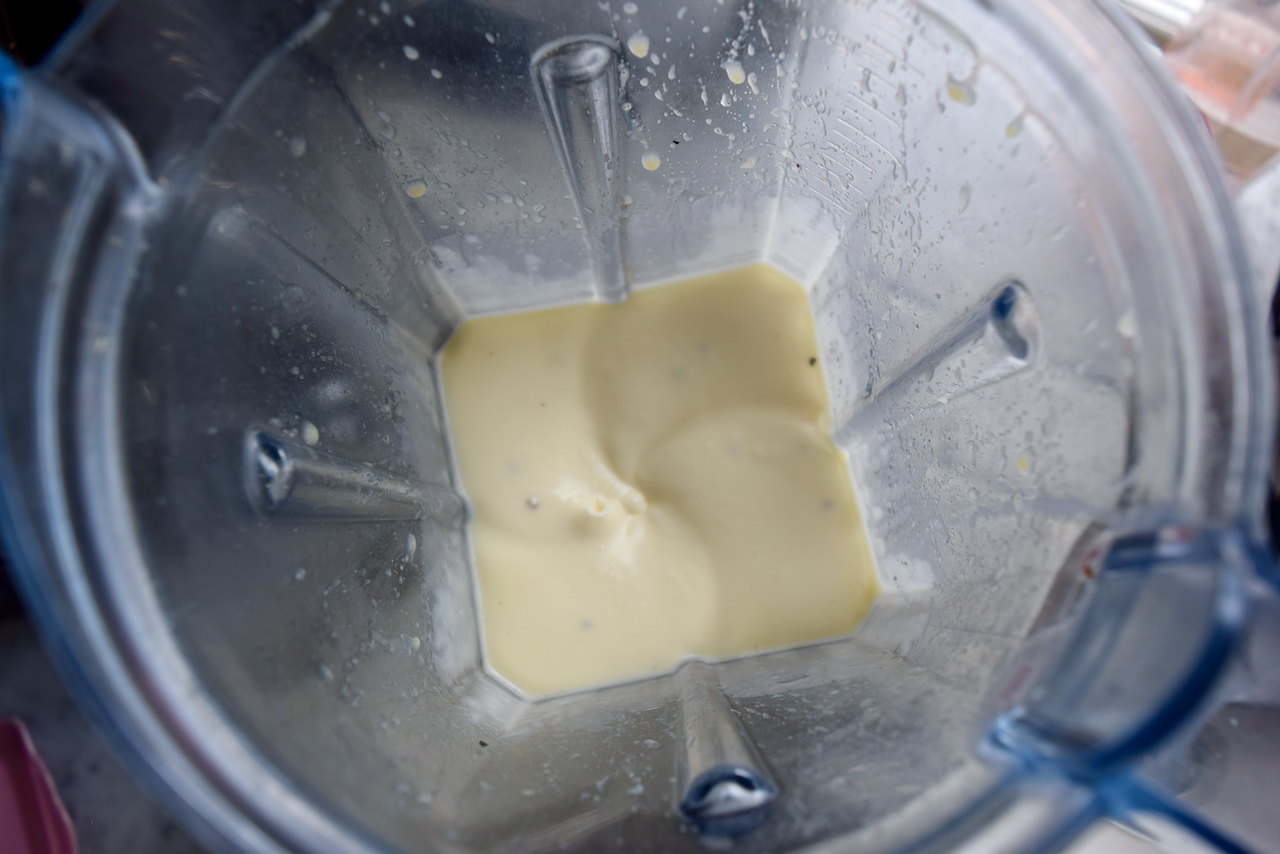 Quick Blender Mayonnaise recipe
This a quick recipe so I'm not going to ramble on too much. But suffice to say, we go through so much mayo in our house, I've taken it upon myself to start making my own. And now I've learnt this super quick Blender Mayonnaise, I may never buy it again.
I've tried, over the years, to make my own mayonnaise, with limited success. My problem was, as it turns out, the oil. I had always assumed you should use high quality, expensive extra virgin olive oil for the best tasting mayo; but not so. This simple, most versatile of dressings, just needs vegetable oil. This gives it a lovely simple flavour, boosted by a touch of mustard, white wine vinegar and the egg for richness. You can add herbs, roasted garlic, sriracha for spice, the flavour options are endless.
It takes minutes to make, costs pence to create, it's just up to you how you utilise this sauce of dreams.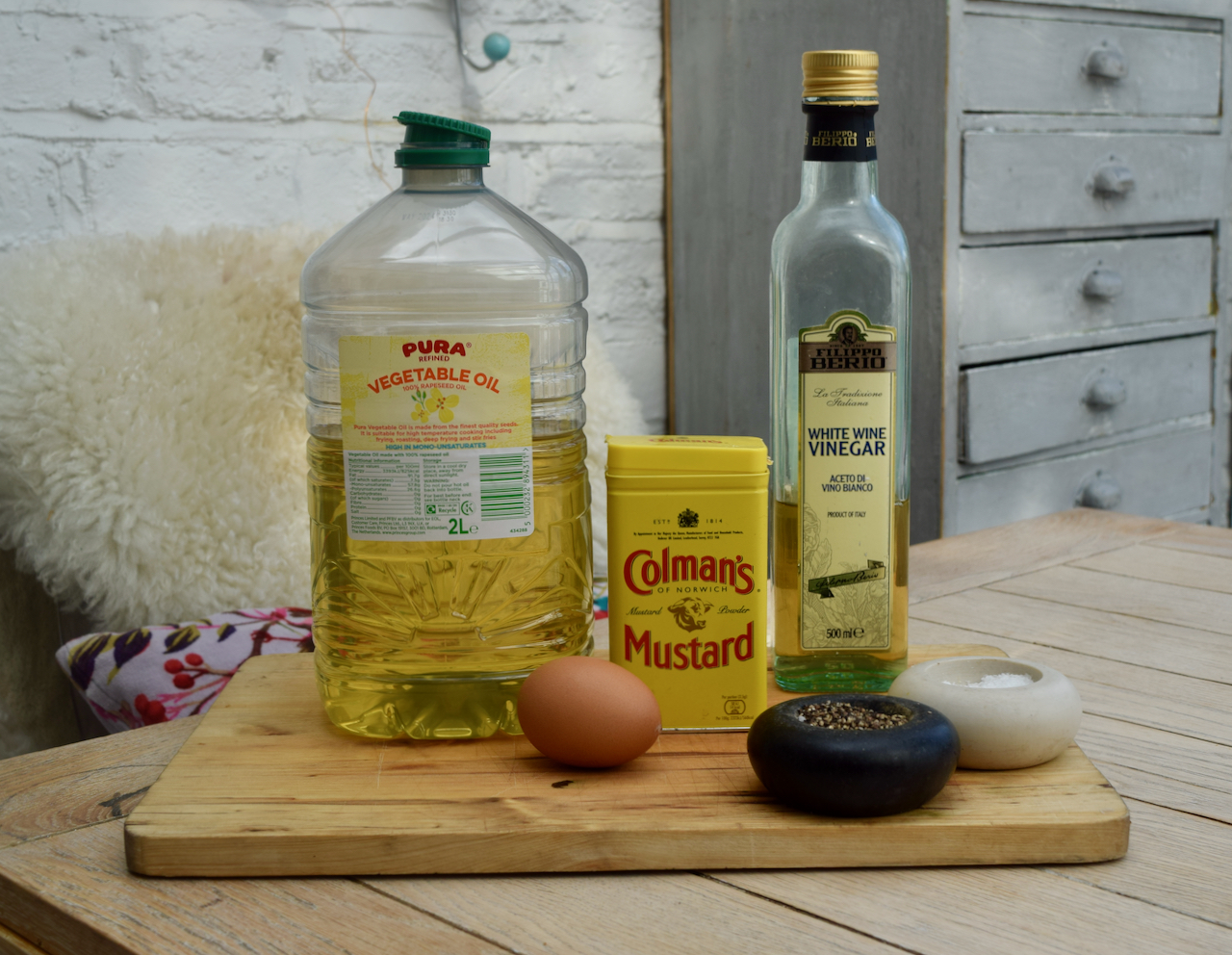 I really wasn't lying when I said simple vegetable oil, not fancy EVOO, is the key to my mayonnaise recipe. The egg must be super fresh, my mustard was English and my vinegar, the white wine variety; all these create a smooth, creamy mayo, ready to be devoured by the spoonful.
I am lucky enough to have a Vitamix blender, which I spoilt myself with a couple of birthdays ago, and I love it. It's perfect for homemade mayo, but any good blender with top access will work here. Start by adding the egg, mustard powder, vinegar and salt and pepper to the jug of your blender.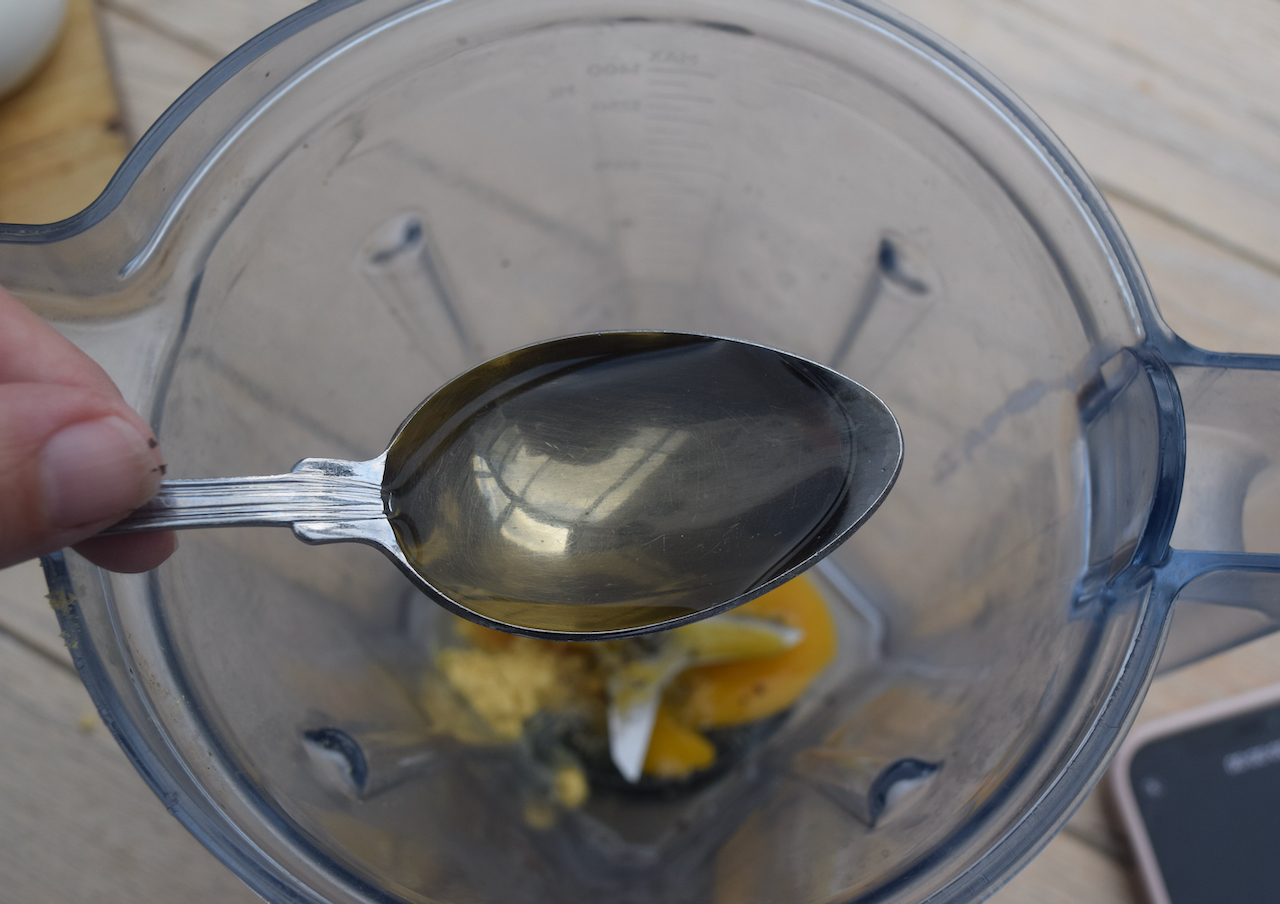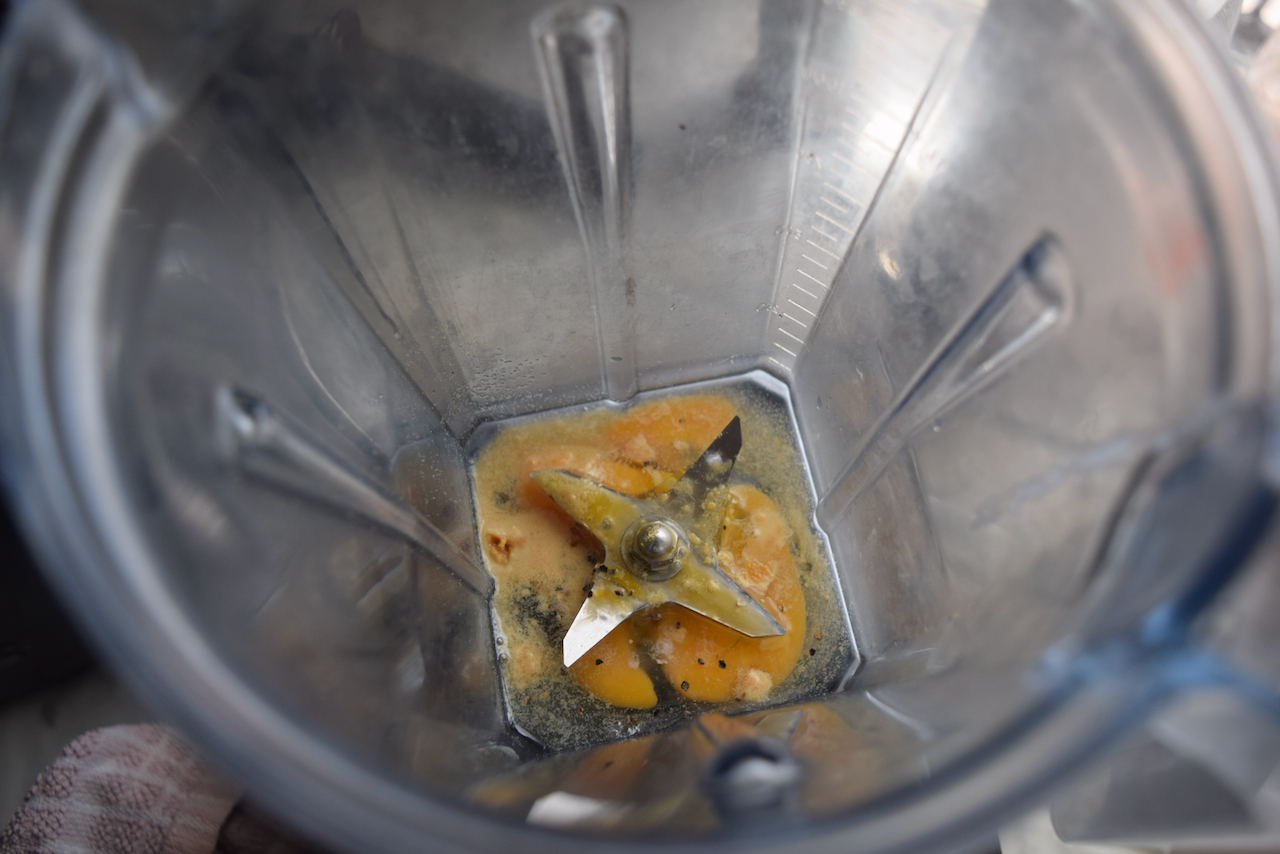 Put the lid on and lightly blend these ingredients on a slow speed. Turn the speed up to medium and while the motor is running, through the hole in the lid of your blender, slowly and steadily, pour the oil through the hole.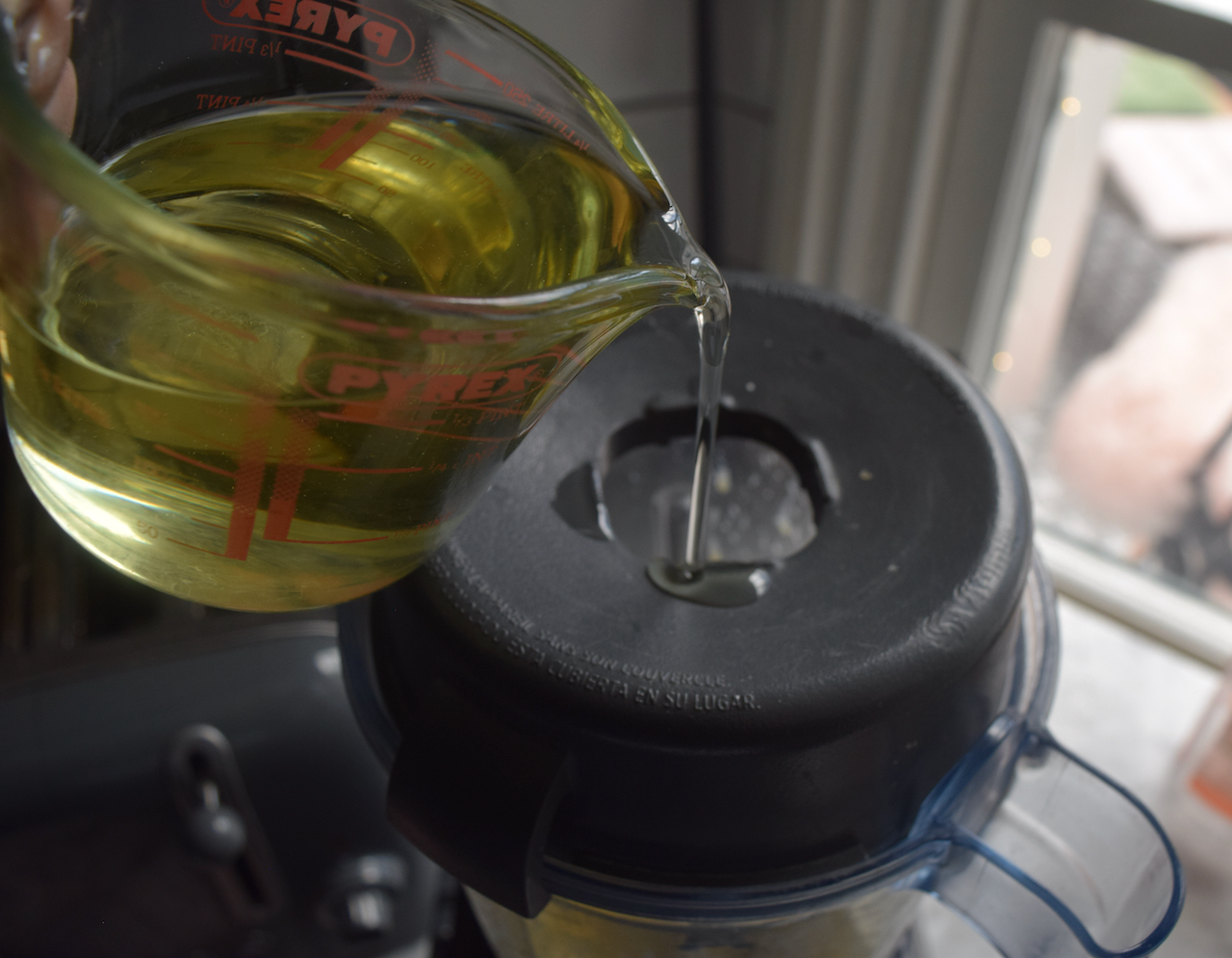 Try not to spill it like me.
As you pour the oil in, you'll hear the mayo thickening. Once you've added it all, remove the lid, have a big spoonful to taste, season with more salt and pepper, as needed. At the this point you can stir/blend in any herbs or spices you fancy.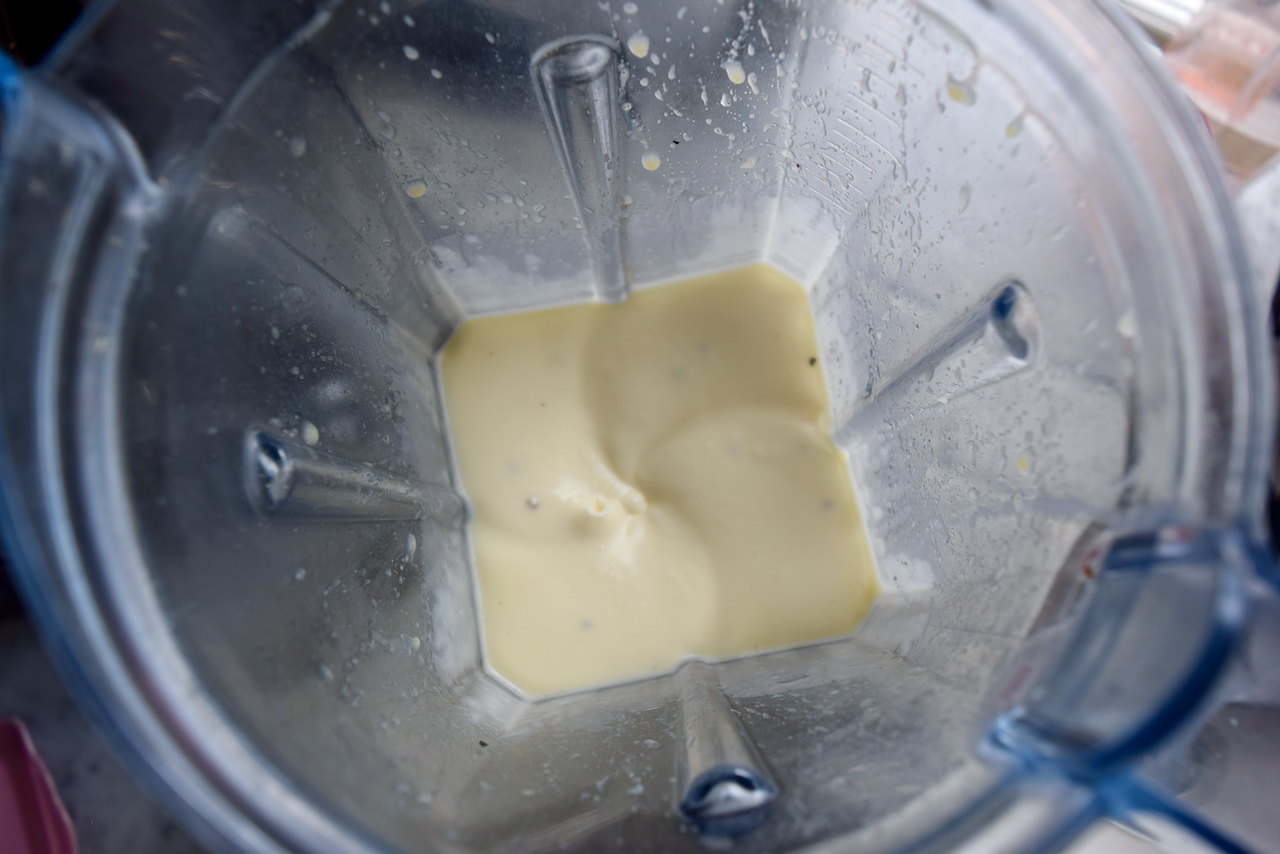 This is thick, creamy and I'm afraid, may make you never want to eat shop bought mayo again.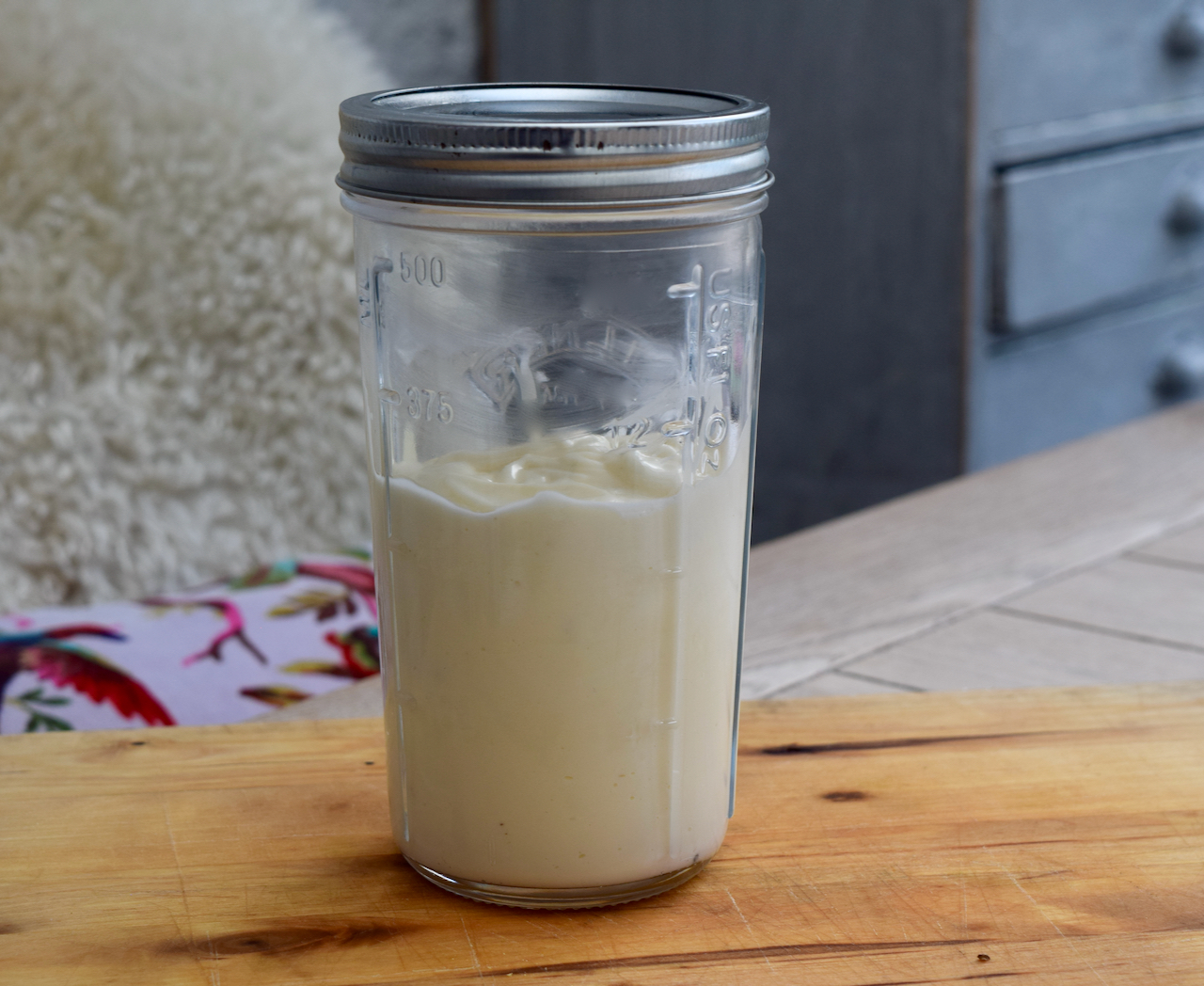 Please ignore the over sized jar, Clyde likes to randomly recycle my enormous jar collection when I'm not looking.
Such is the extravagance of the youth of today, Ben likes to add truffle seasoning to my homemade mayo. I have to say, it really does take a portion of chip shop chips to another level.
Lucy x
This post contains an affiliate link to Amazon. Should you choose to buy anything, via this link, Lucy Loves would receive a tiny commission, at no extra cost to you. Thank you x
Quick Blender Mayonnaise recipe
Makes around 350ml
You will need a blender, with a hole in the lid and a medium sized jar, with a lid
It goes without saying, this recipe contains raw egg, for anyone who shouldn't eat raw eggs
I egg, nice and fresh
1 tablespoon white wine vinegar
1/2 teaspoon English mustard powder
Salt and pepper to taste
250ml vegetable oil, feel free to experiment with any mild tasting oils, but simple vegetable does it for me
Add-ins, optional, chopped fresh basil, roasted garlic, Sriracha, turffle seasoning, the choices are endless
Take the jug of your blender and crack in the egg, vinegar, mustard and salt and pepper. Put the lid on and blend over a low speed until just mixed.
Measure out the vegetable oil into a jug, then, with the blender running at a medium speed, very slowly pour in through the hole in the lid. You will hear the mayo thickening, the more oil you pour in. Remove the lid and taste, to check for any more seasoning. Blend in the add ins of your choice.
Scrape into a jar and store in the fridge for up one week.