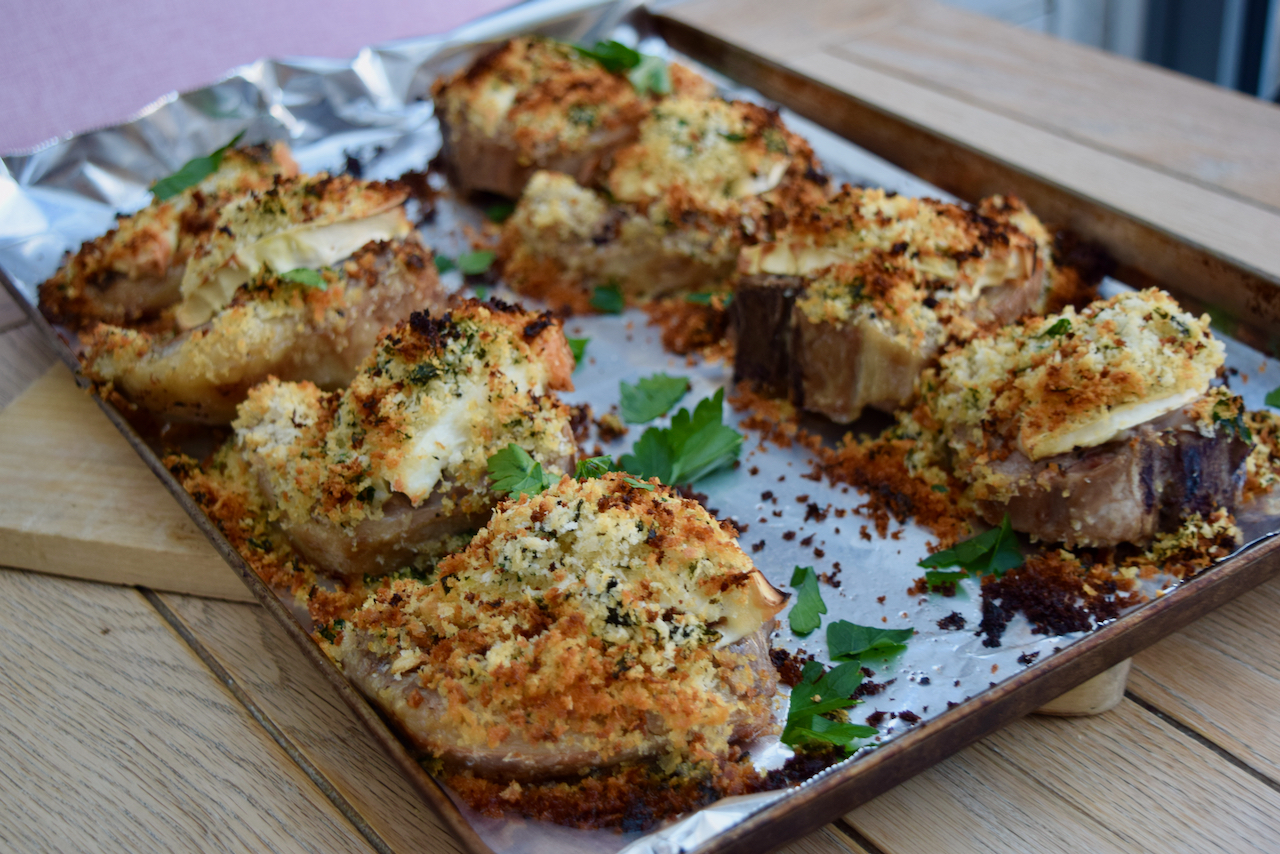 Lamb Chops with Goats Cheese and Herb Crumb recipe
Lamb chops are my absolute favourite, but thanks to current interest rates, we don't enjoy them nearly as often as I would like. They're a treat and treats should feel special, but also not have you slaving over a hot stove all day. My Lamb Chops with Goats Cheese and Herb Crumb take barely any time to prepare for huge, flavourful reward.
I am up to my eyes in goats cheese at the mo, having bought a kilo at Costco recently. There are worse things you could be overun with, especially if, like me, you can shoe-horn goats cheese into almost every meal. It goes hand in glove with lamb, sitting beautifully on top of each chop, waiting to be sprinkled with a herby mound of panko crumbs. The resulting chop is cooked pink, with melty cheese and a fresh tasting crispy crumb. The icing on the cake is the little or no effort involved to create these total crowd pleasers.
Finding another outlet for my kilo of goats cheese, and such a delicious one, is a total win. And it's slightly more inventive than me just nibbling at it everytime I open the fridge.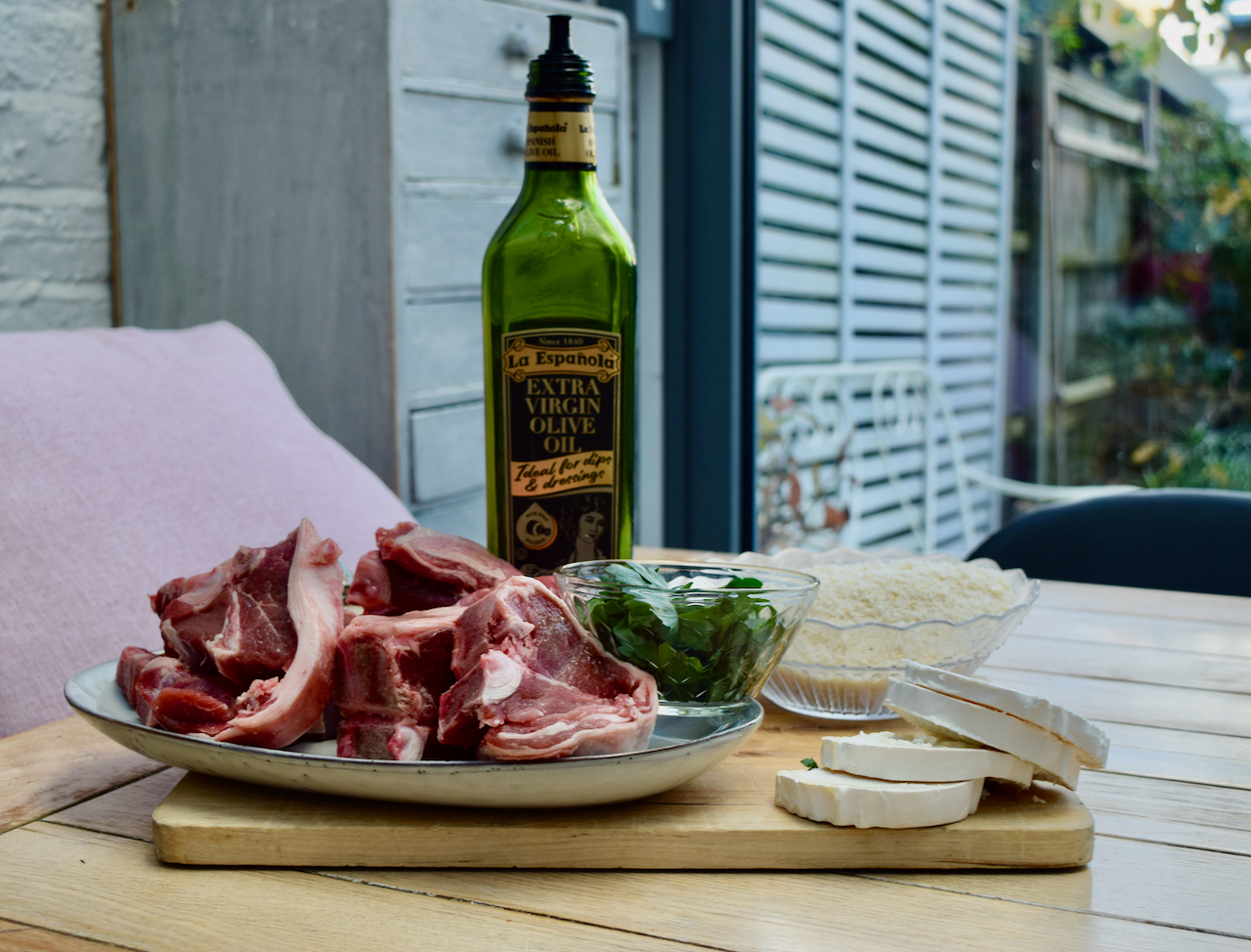 I mean, unless you're a non meat eater, what a glorious sight these lamb chops are. These were from the wonderful Costco butcher, good and thick and meaty. My log of goats cheese is so huge, half a slice is loads to sit on top of each of the chops. My fridge forage yielded basil, parsley and mint, but rosemary would be super in the crumb topping too.
Start by pre heating your oven to 170 ℃ fan assisted and by lining a large baking tray with oiled foil. Place the superstar chops onto the tray and season with salt and pepper and drizzle with a touch of olive oil.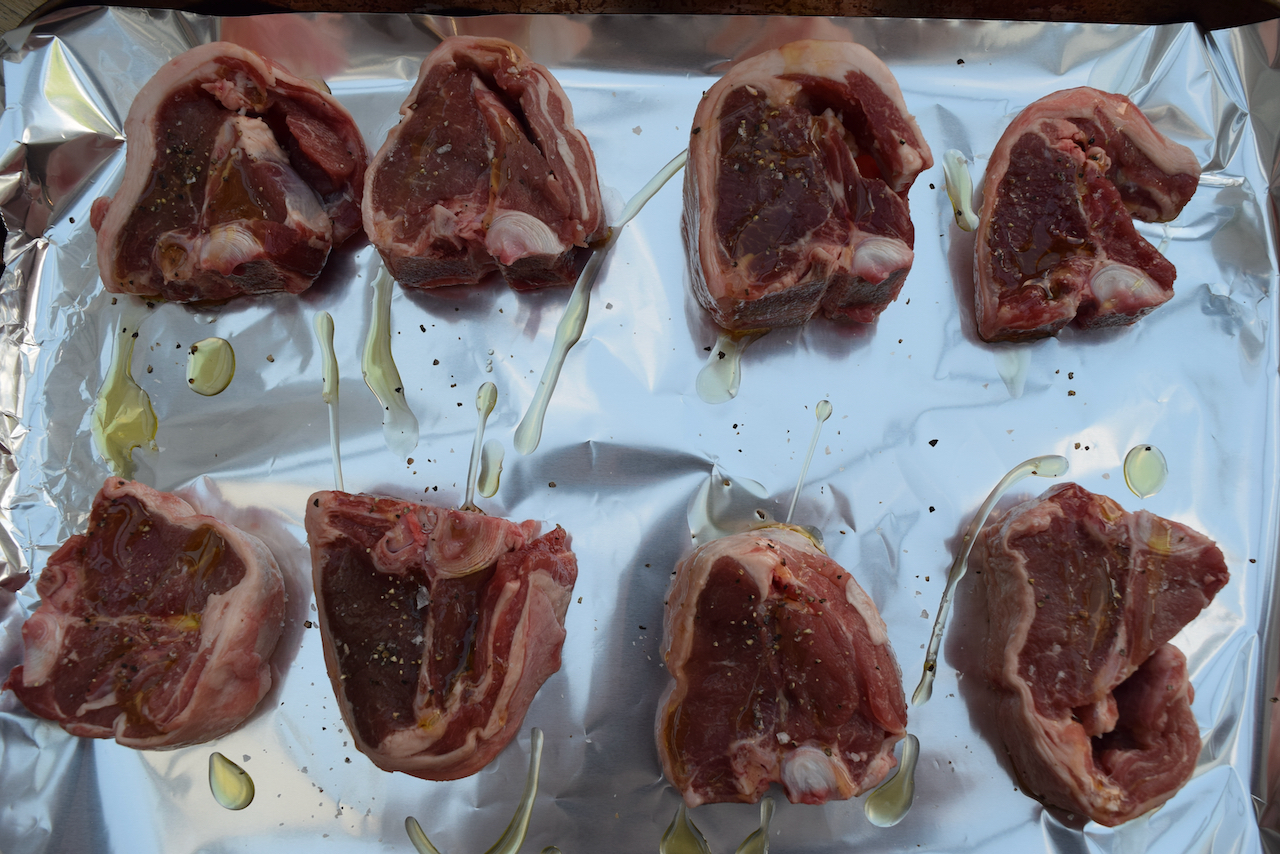 Top each chop with a generous slice of cheese, or half slice if you've got a whopper log like me.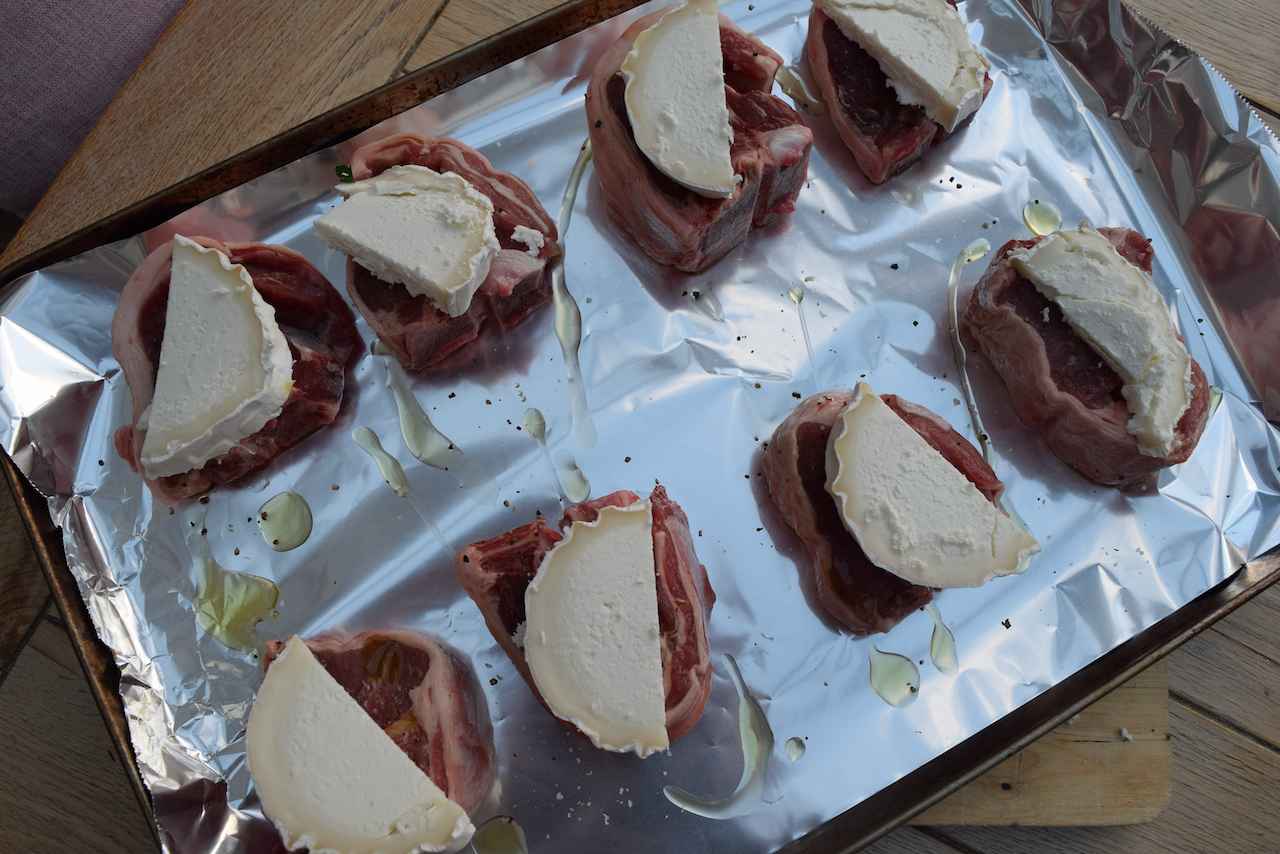 For the crumb, mix the panko with your choice of chopped herbs, a little salt and pepper and the 4 tablespoons of olive oil until well combined.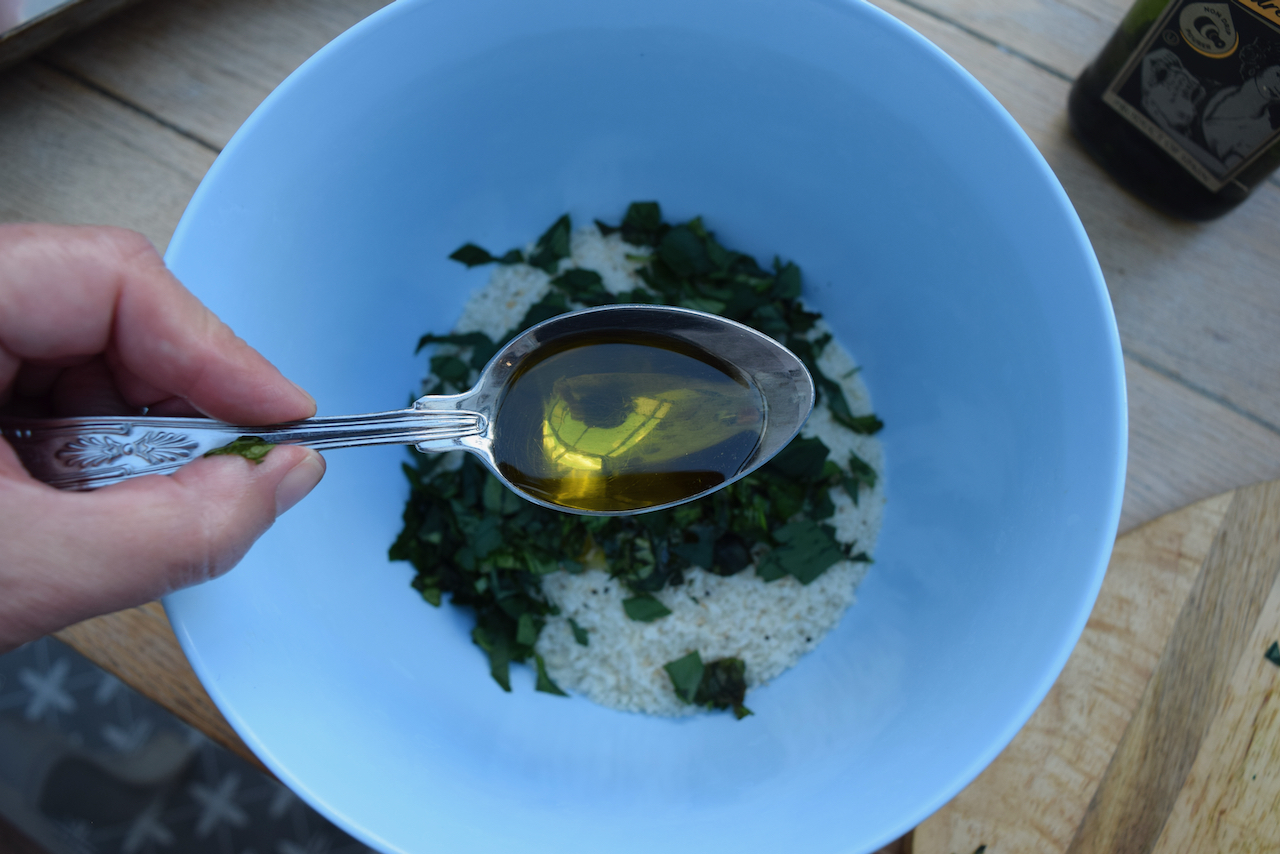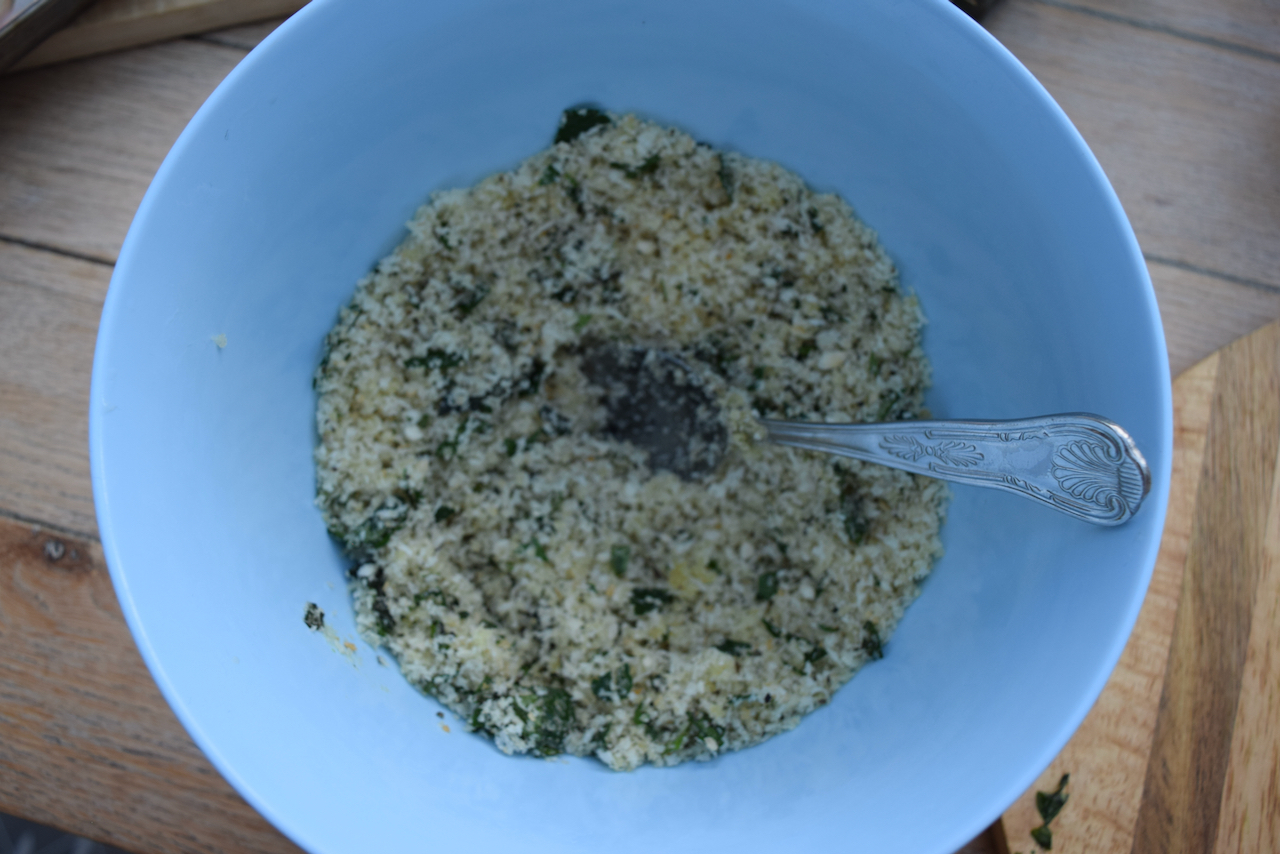 Generously spoon a couple of tablespoons of the herby crumb onto each cheesy chop. Don't worry if some spill onto the tray, they'll crisp up nicely in the oven.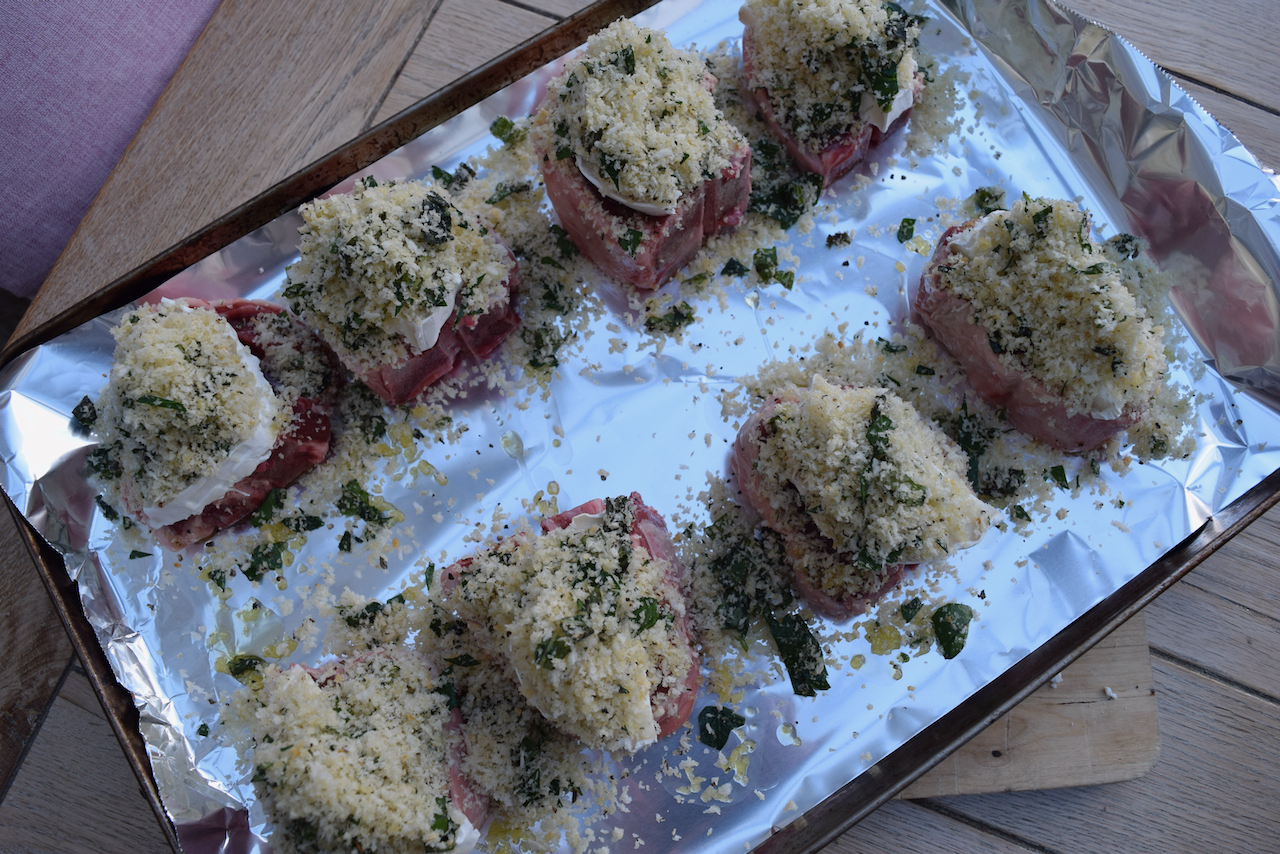 Bake these in your hot oven for 20 to 25 minutes. The chops will be crispy on the outside, pink inside, cheese melty and the crumbs golden and smelling amazing.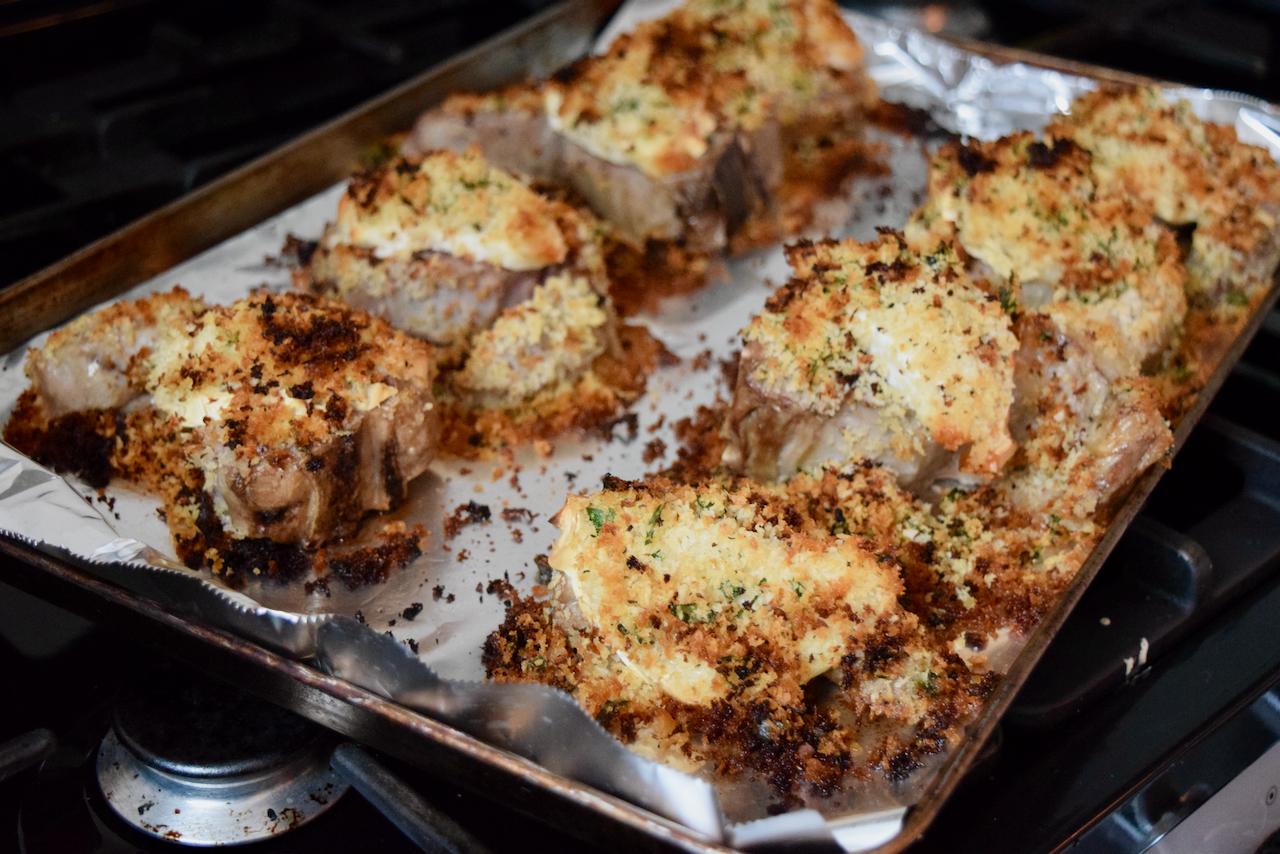 Serve these piping hot with a carb and some sort of foliage of your choice. I was feeling lazy so went for some sauté potatoes and leaves. If you're feeling more energetic, a creamy potato gratin will shine beside the lamb.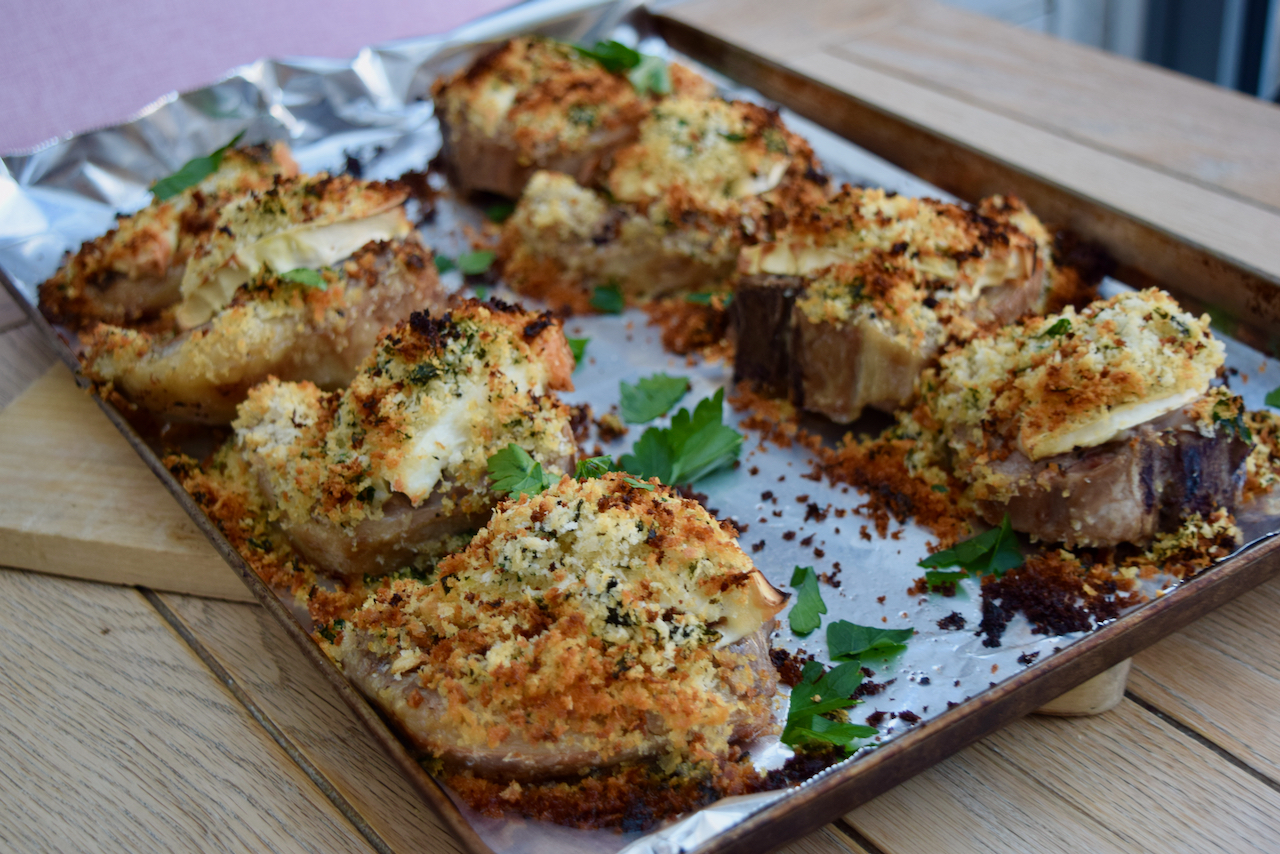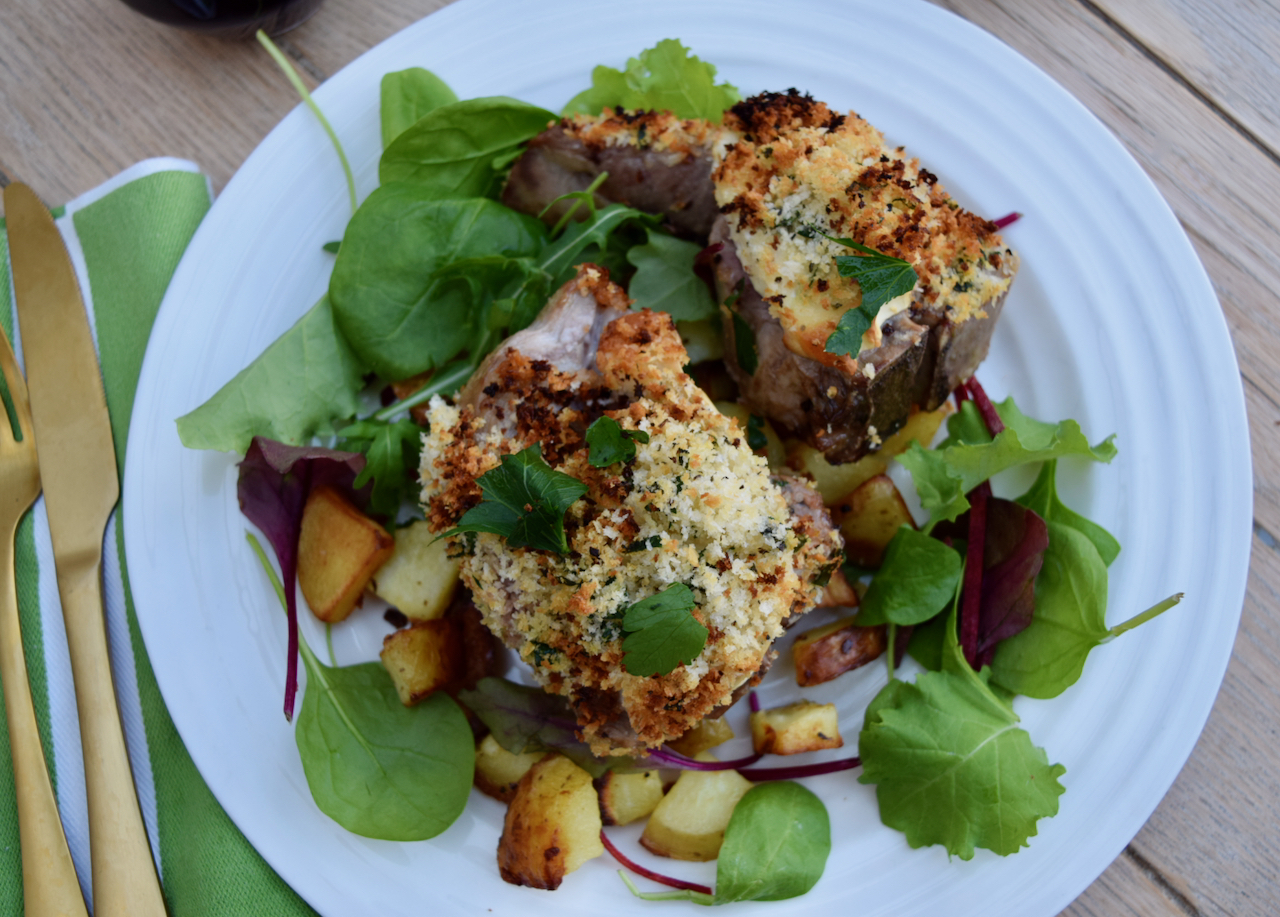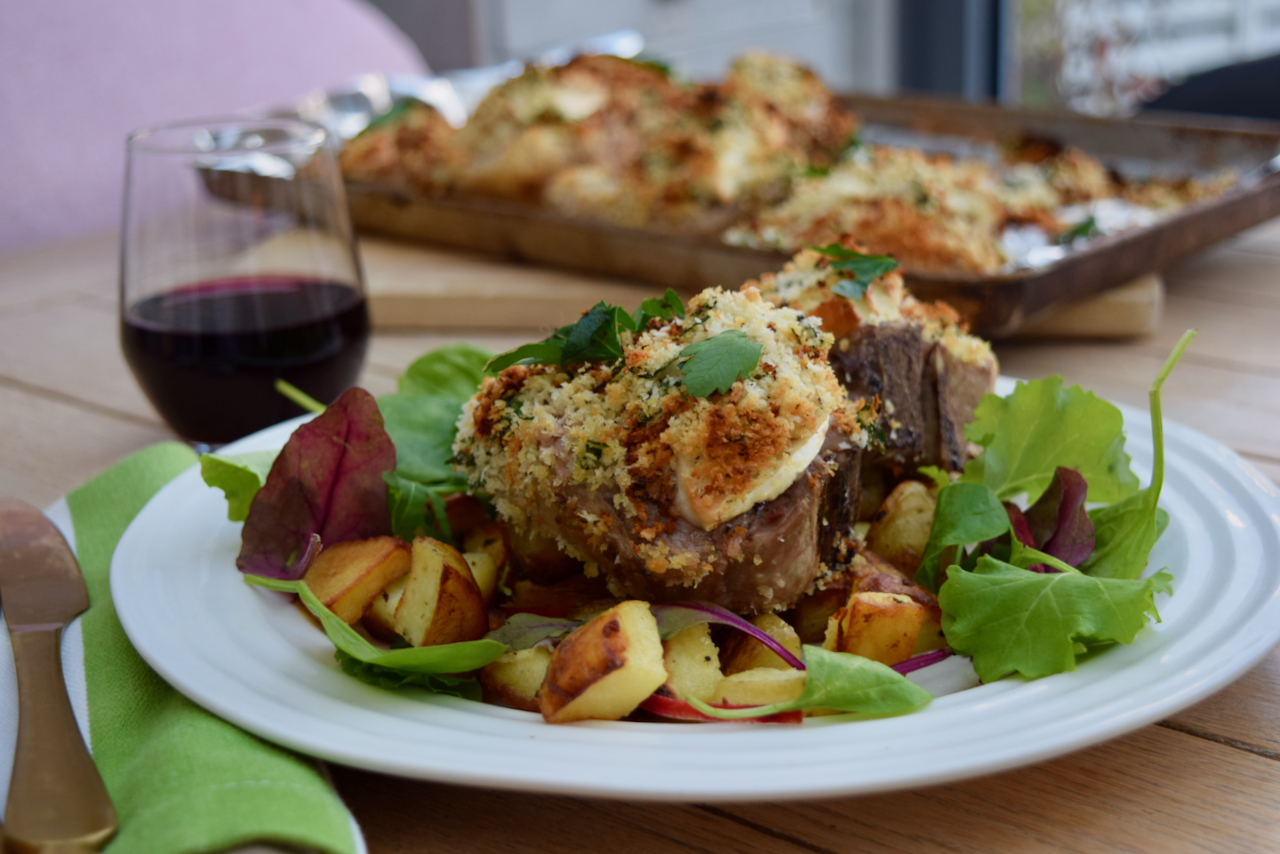 These lamb chops are my current go-to entertaining dish. They taste amazing, they're quick and they're also pricey, so far too good for your ungrateful family alone.
Lucy x
Lamb Chops with Goats Cheese and Herb Crumb recipe
Serves 4 generously
You will just need bowls and a lined baking sheet for this
8 good sized lamb loin chops
Olive oil, to drizzle
Salt and Pepper
8 thick slices goats cheese
75g panko breadcrumbs
3 tablespoons chopped fresh herbs, I used basil, parsley and mint
4 tablespoons olive oil
Salt and pepper
More fresh herbs to garnish
Pre heat your oven to 170℃ fan assisted and line a large baking sheet with oiled foil.
Place your chops onto the lined tray and season generously with salt and pepper and drizzle with olive oil. Lay the thick slices of goats cheese on top of each chop.
In a small bowl mix the breadcrumbs with the herbs, salt and pepper and olive oil. Stir well to mix. Top each chop with two tablespoons of crumbs, not worrying if some fall off.
Bake for around 20 to 25 minutes, until the crumbs are golden, the cheese is melty and the chops are cooked, but still slightly pink in the middle.
Sprinkle with some more freshly chopped herbs, then serve with sauté potatoes, mash or potato gratin and some sort of greenery. Mint jelly optional, but essential on my plate.