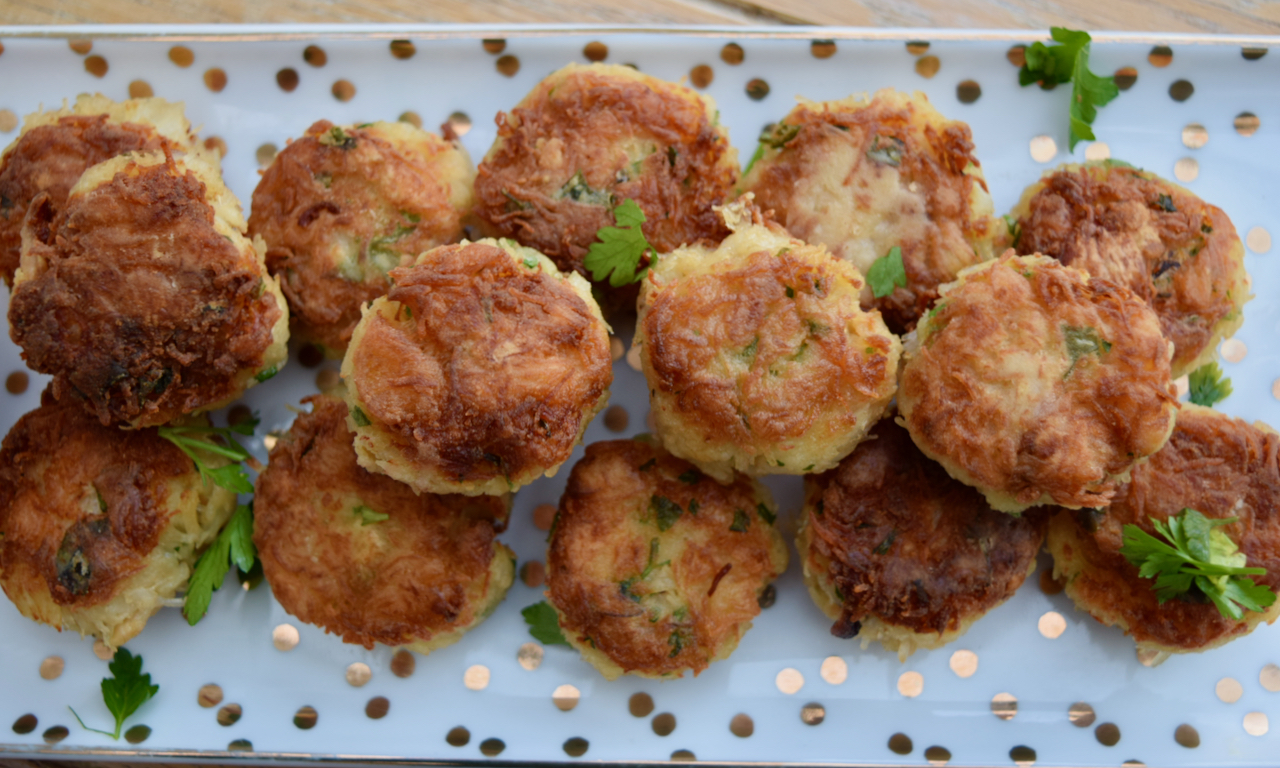 Tiny Crab Cakes Recipe
I have been wanting to make Crab Cakes for forever, but have been waiting for the right moment. Crab is one of my most favourite things to eat in the whole world. I love it in a sandwich, in pasta or in the rain slathered on hot chips on the beach in Ventnor; I am obsessed. But, it's expensive, so crab is for Christmas and birthdays only. And hooray, it's Christmas, so let's crack open the crab *pardon the pun* and make these Tiny Crab Cakes.
Now, I was lucky enough to have some wonderful crab claw meat from the Fish Society, and what a brilliant society they are. They've been around for 25 years and are the premier on line purveyors of all things fish based. Their crab meat is sweet, not a hint of shell and perfect for my Tiny Crab Cakes. These are divine morsels of lightly seasoned, lightly fried deliciousness, perfect if you're entertaining over Christmas, or at anytime for that matter. They are simple to make, and even easier to eat, with just a touch of sriracha mayo to dip. Gently fold your beautiful crab into some breadcrumbs seasoned with parsley, a hint of mustard and paprika and that's pretty much it. Kerfuffle free entertaining at it's finest. You could scale these tiny cakes up and serve them in brioche buns for a posh crab burger option. A big thank you to The Guardian for their helpful crab cake based advice.
To make the whole experience even easier, you can make these in advance and reheat when your guests arrive. That way you can get them to pour you a drink while you hide in the kitchen.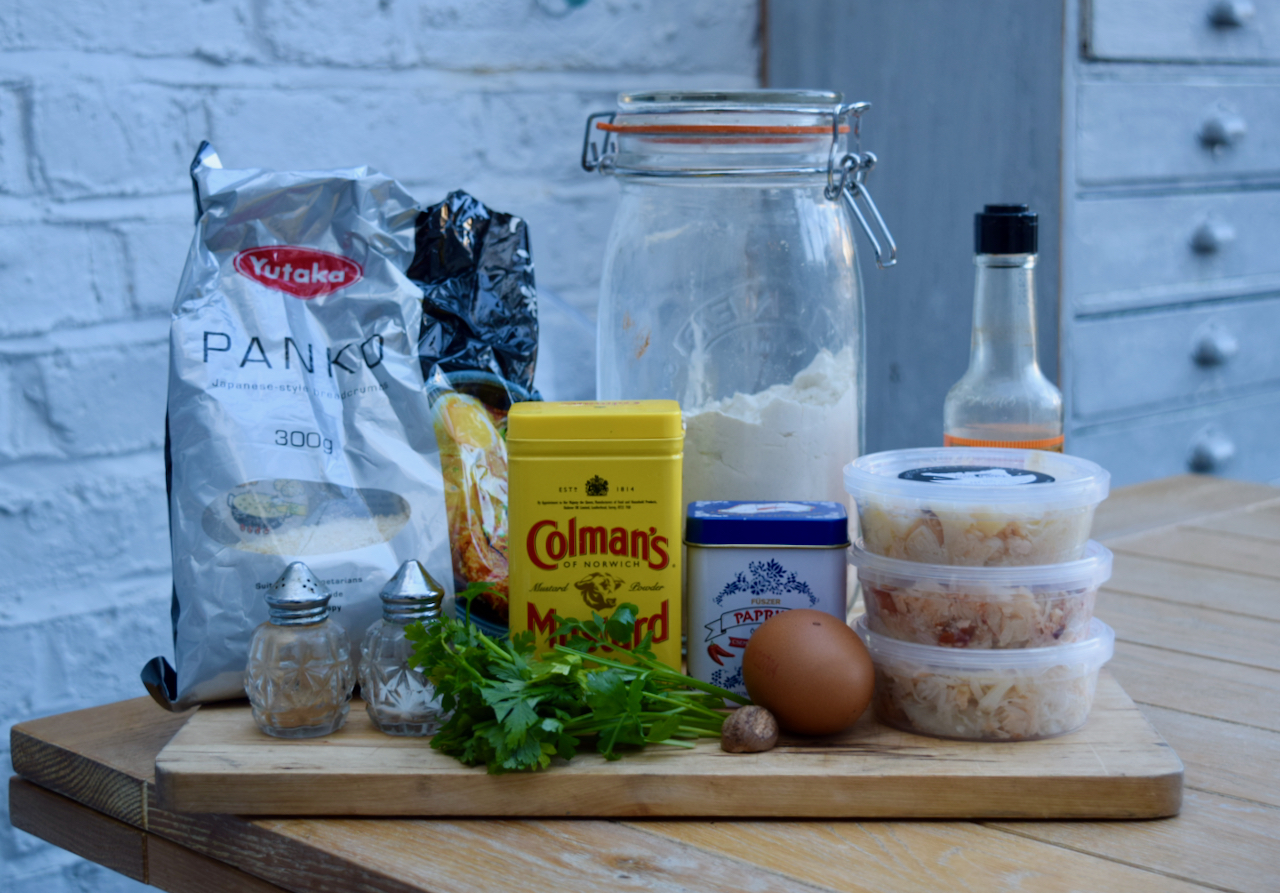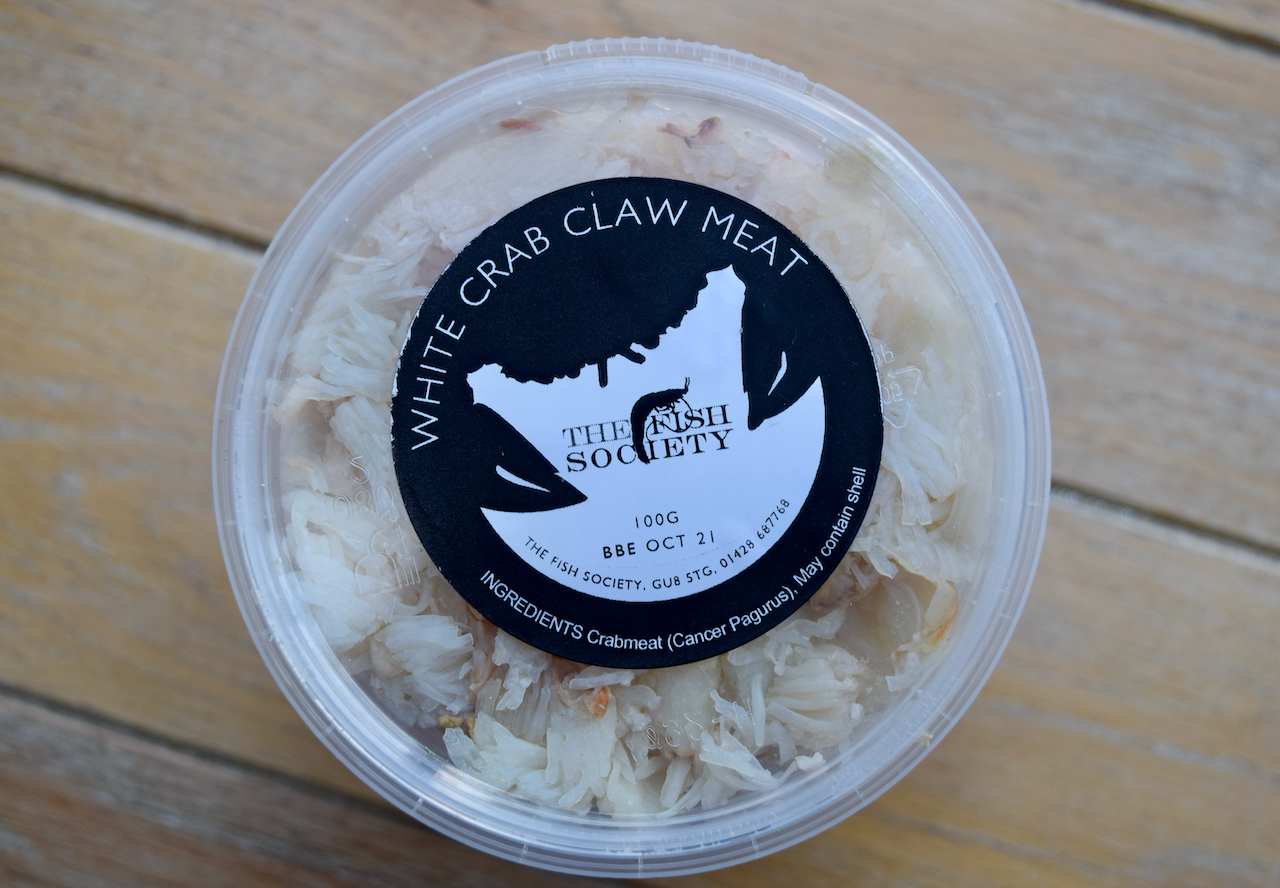 Look at that crab, my mouth is literally watering. It goes so well with all the other bits and bobs and makes beautiful little mouthfuls just perfect with a glass of festive fizz.
Make a start on these by mixing the breadcrumbs with the chopped parsley, mustard powder, salt and pepper, grating of nutmeg and paprika.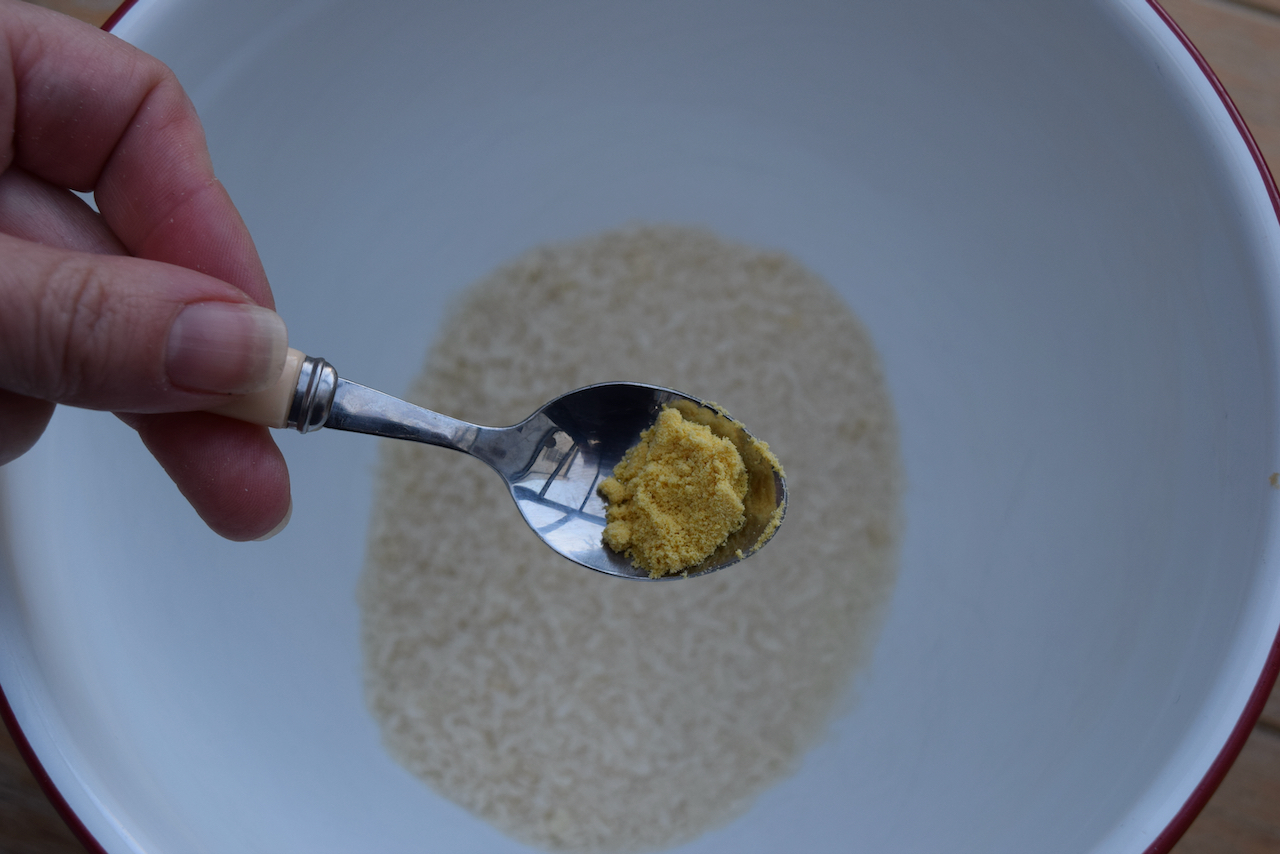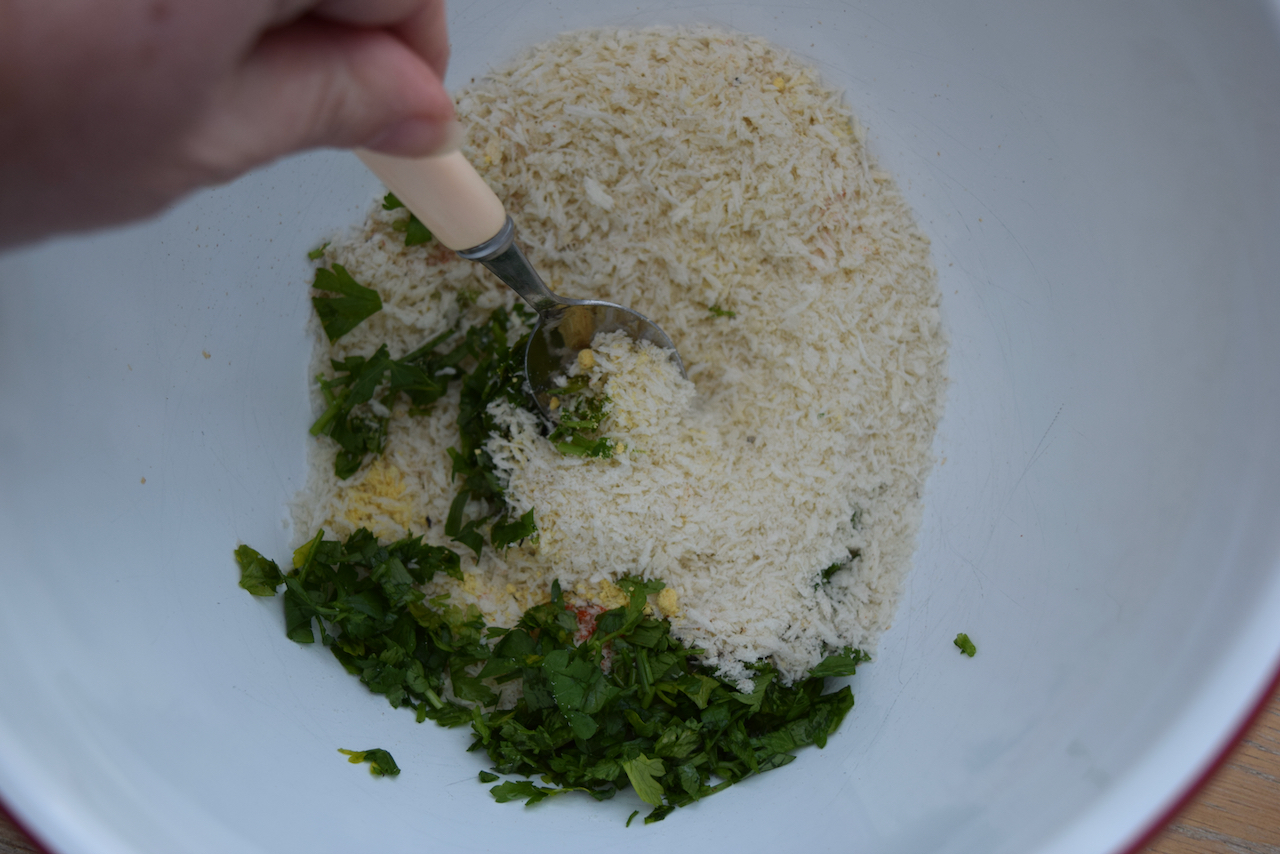 Give this a mix to combine then tip in your crab meat.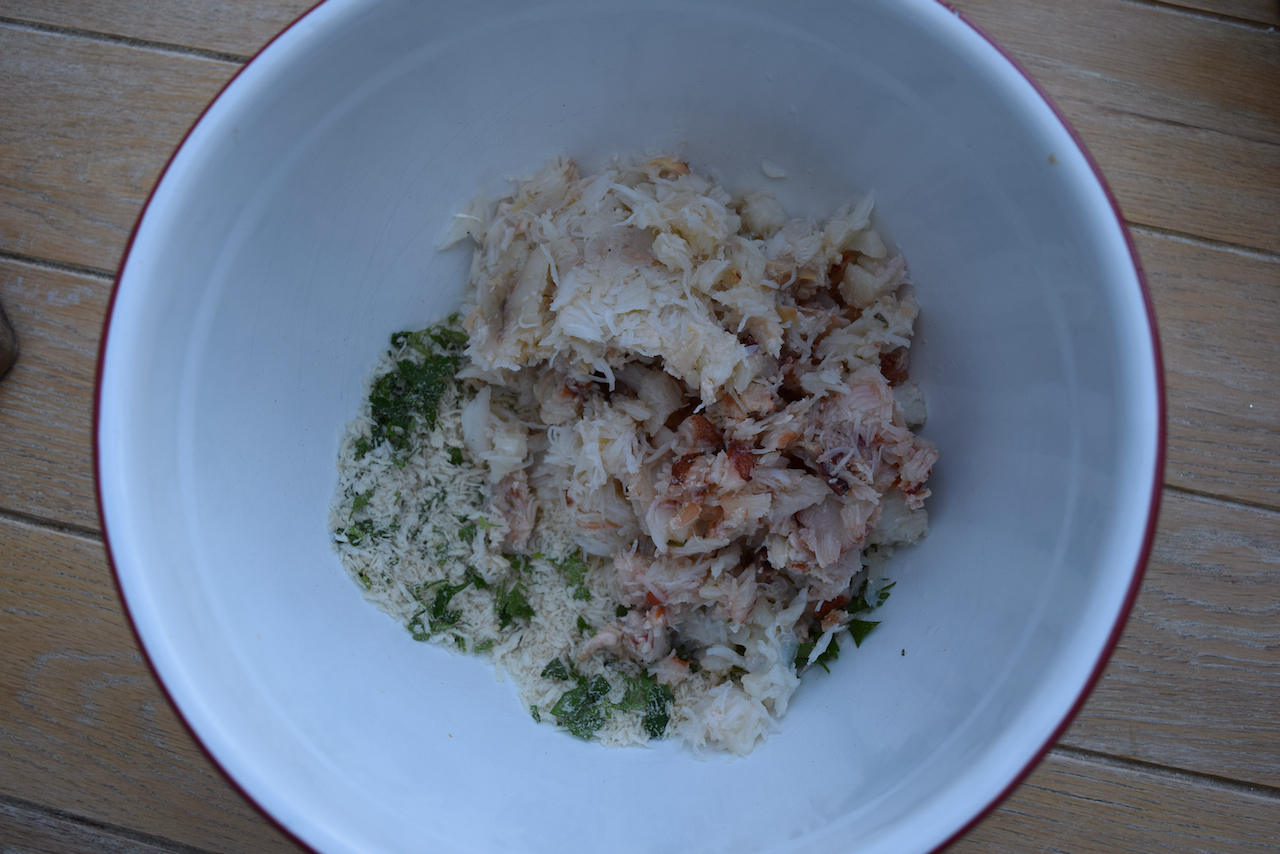 Add the beaten egg and a touch of Worcestershire sauce then lightly mix until the mixture just holds together. Be gentle with it, as you don't want to break the crab up too much.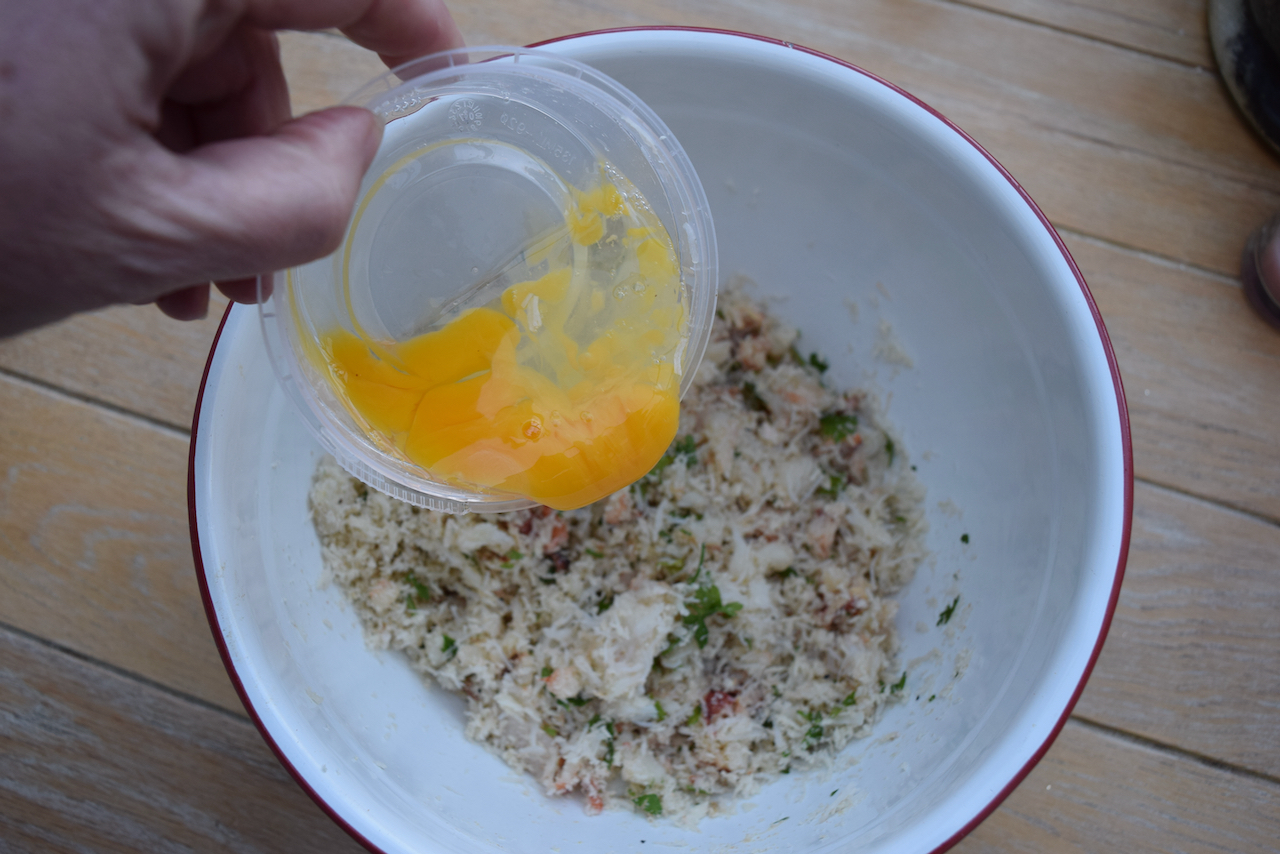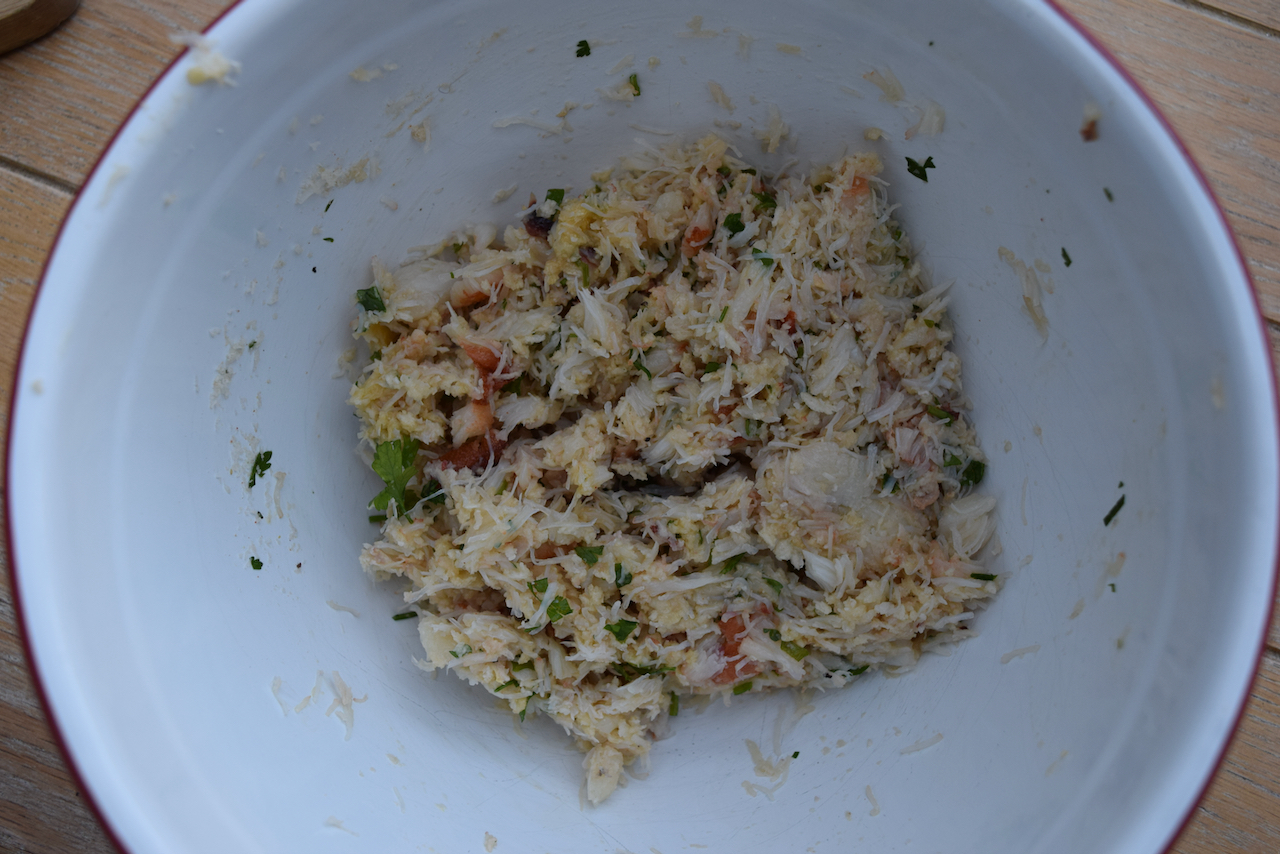 Fashion the mixture into around 16 tablespoon sized cakes. Using damp hands works best and lightly press the mixture together so it holds it's shape.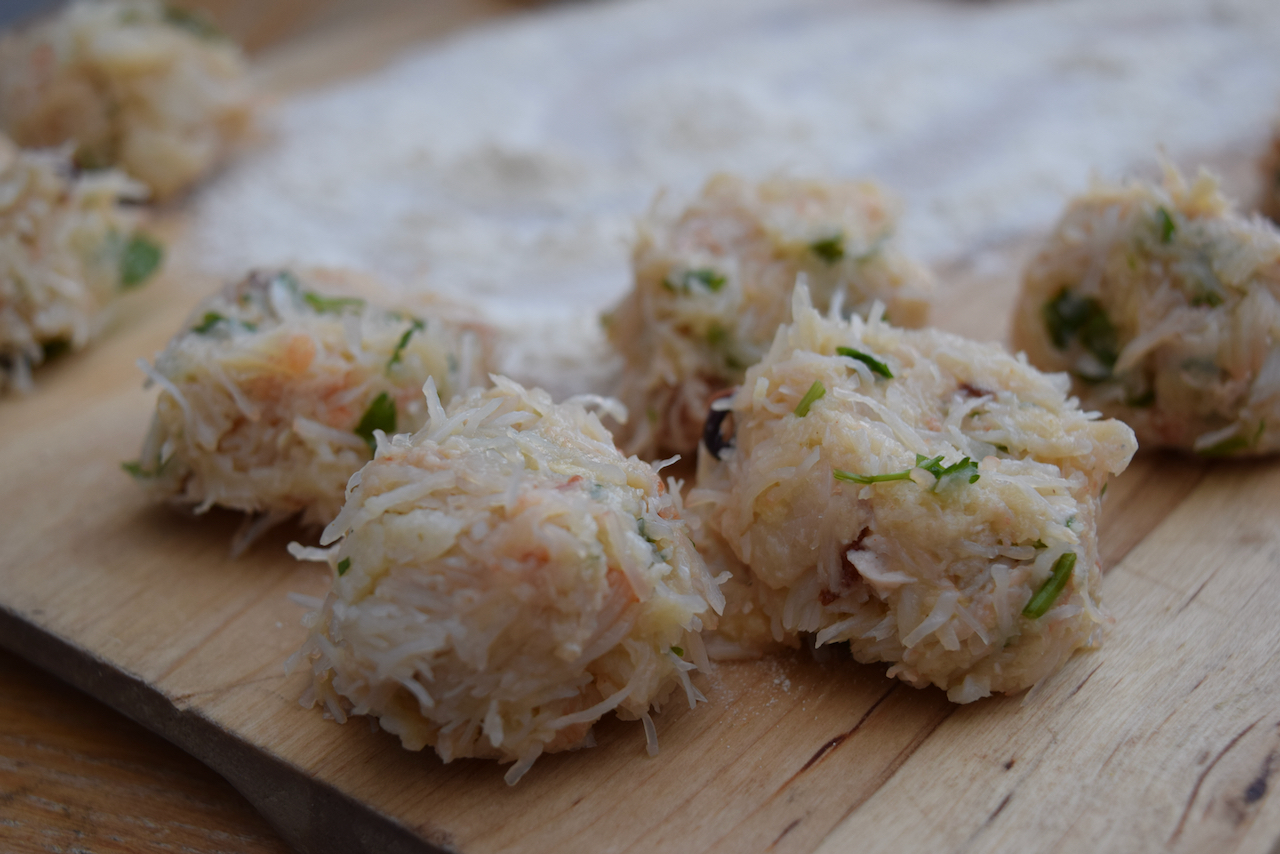 Carefully toss each crab cake in flour to lightly coat, then pop on a plate and chill in the fridge for at least 30 minutes so they firm up.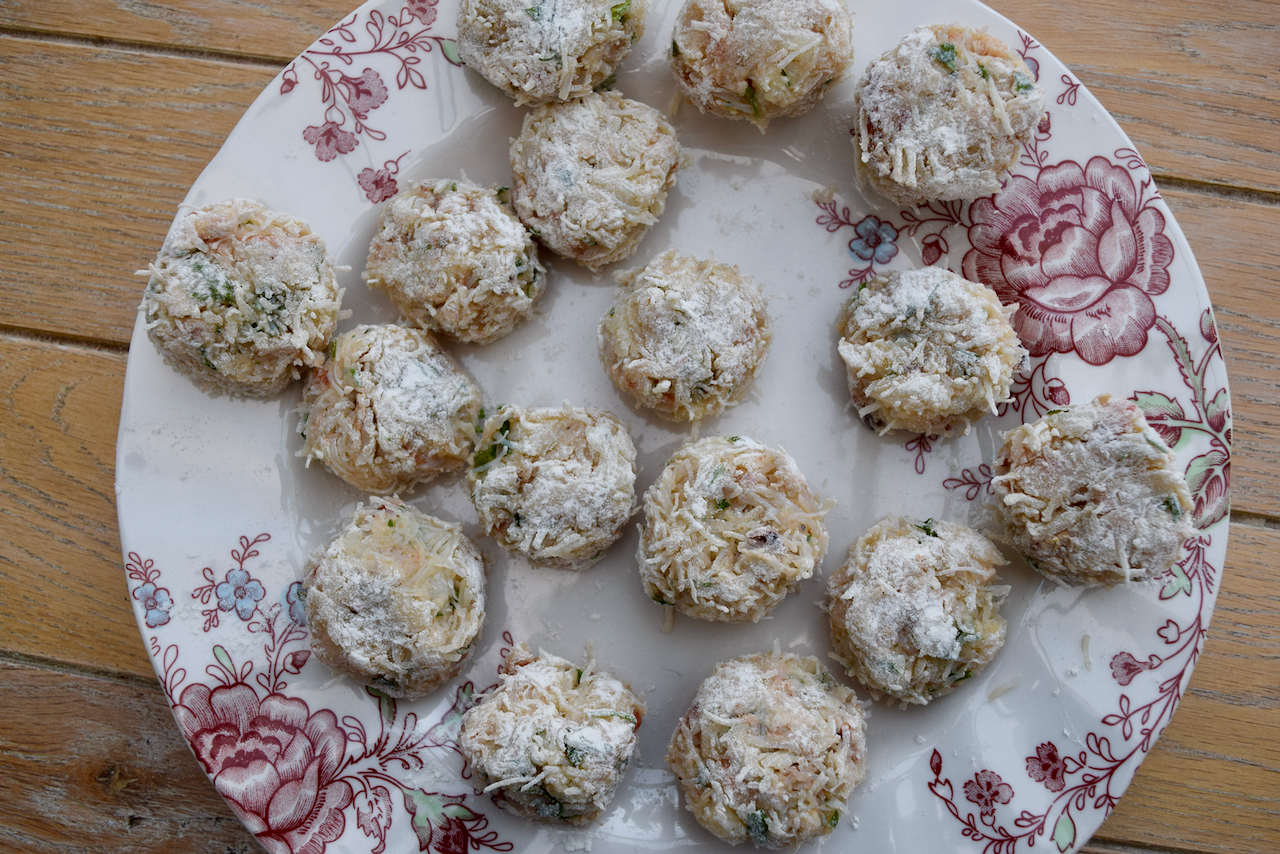 When you're ready to cook these tiny gems, take a heavy bottomed frying pan and pour in a thin layer of vegetable oil. Heat until the oil sizzles when you drop a morsel in. Place half the crab cakes into the pan and cook for 2 to 3 minutes per side. Turn the heat down if they're getting too brown.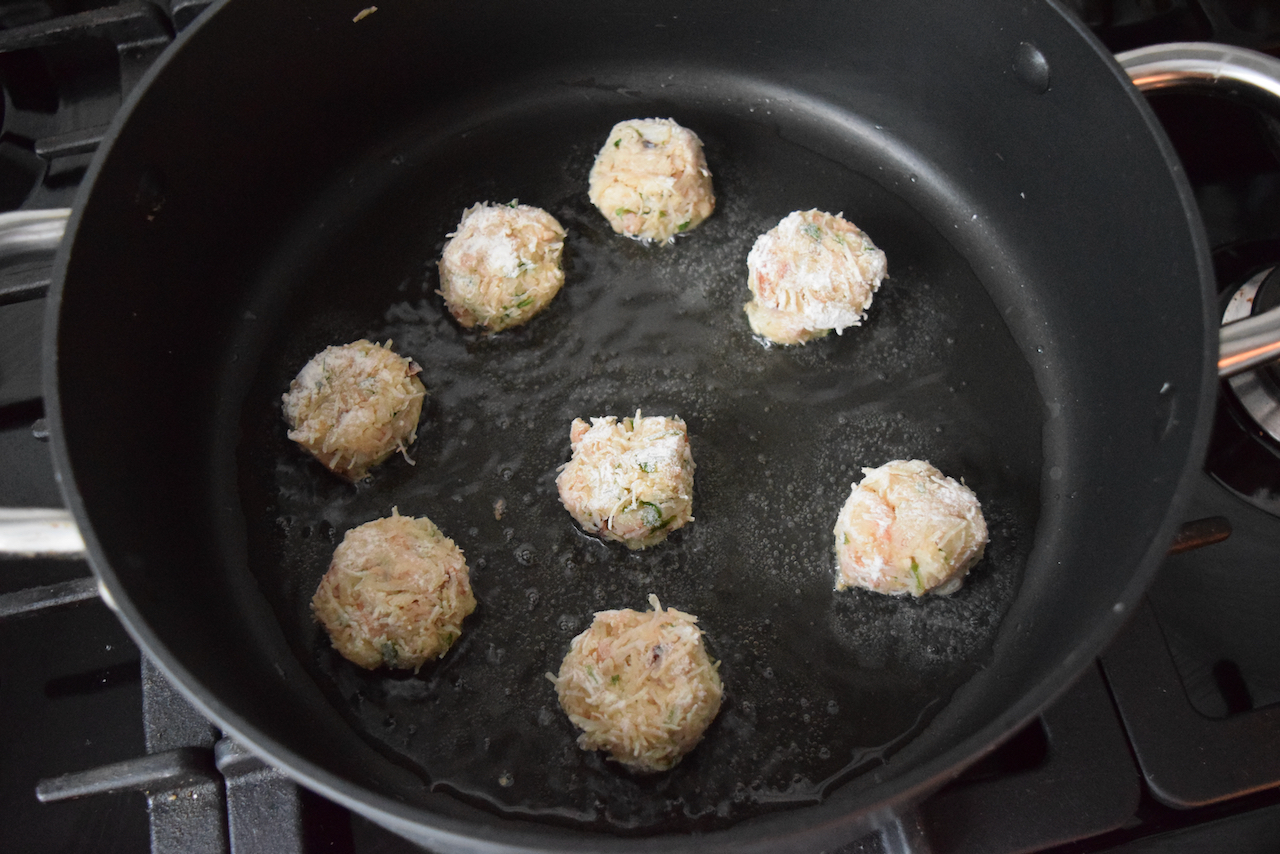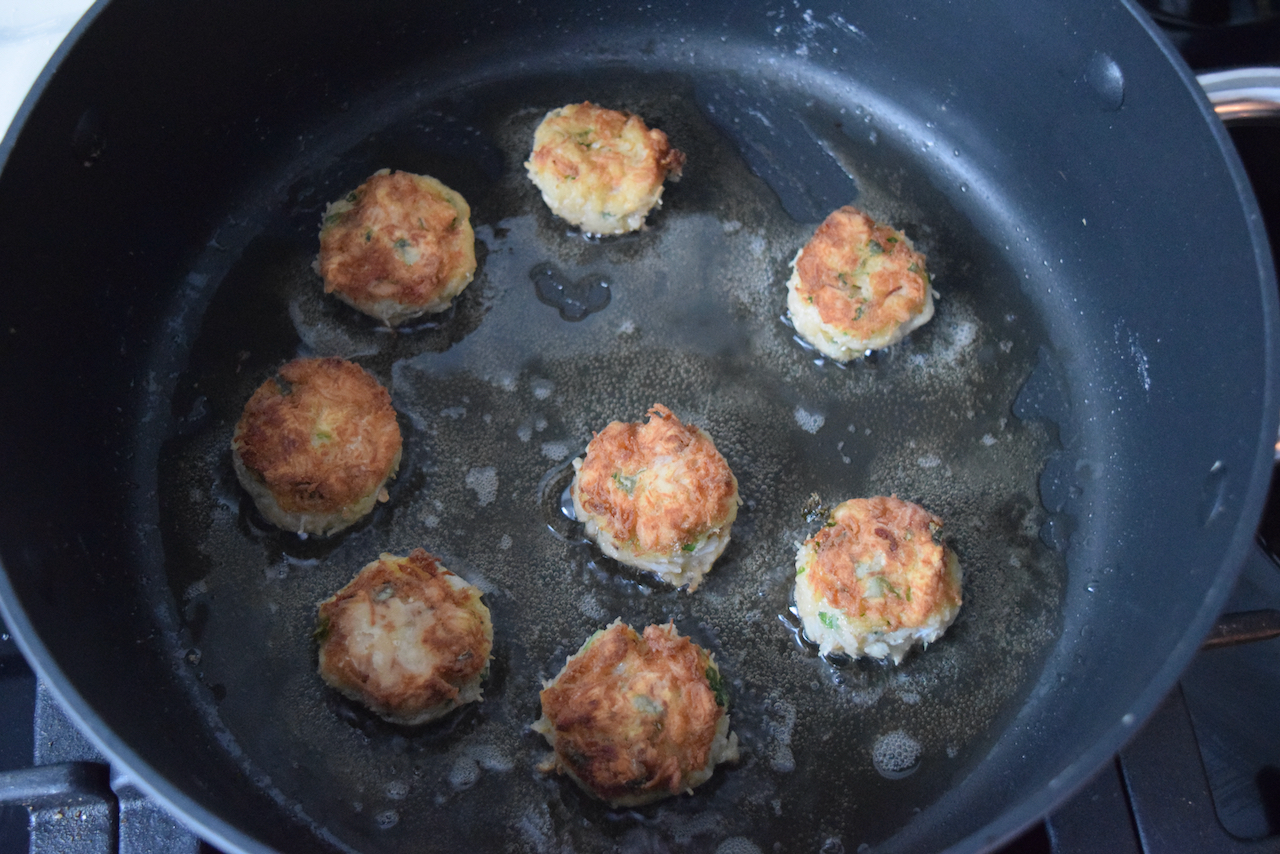 The cakes are cooked when they're golden, piping hot and cooked through. Pop on a tray and keep warm in the oven while you finish the batch.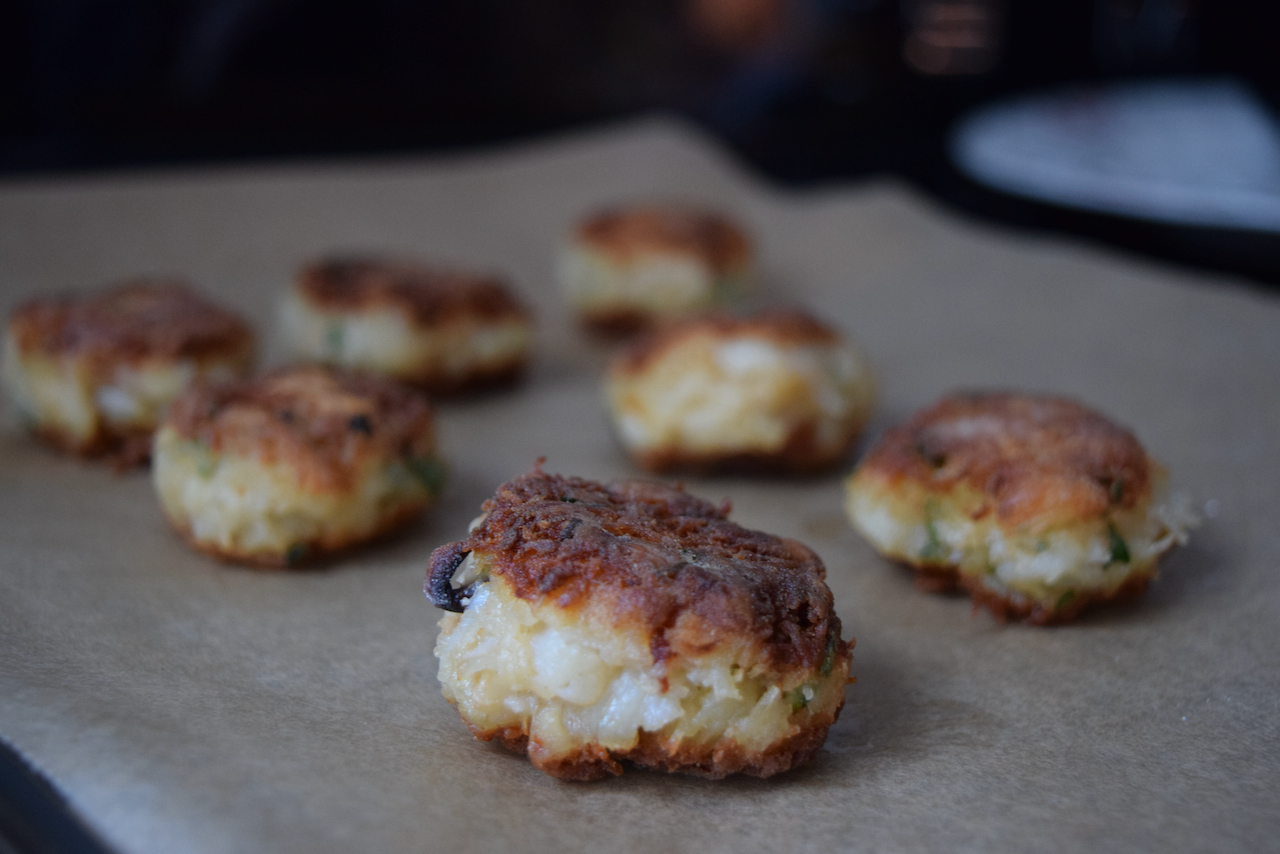 Serve with some Sriracha mayo for dipping and a sprinkle of parsley for old school charm.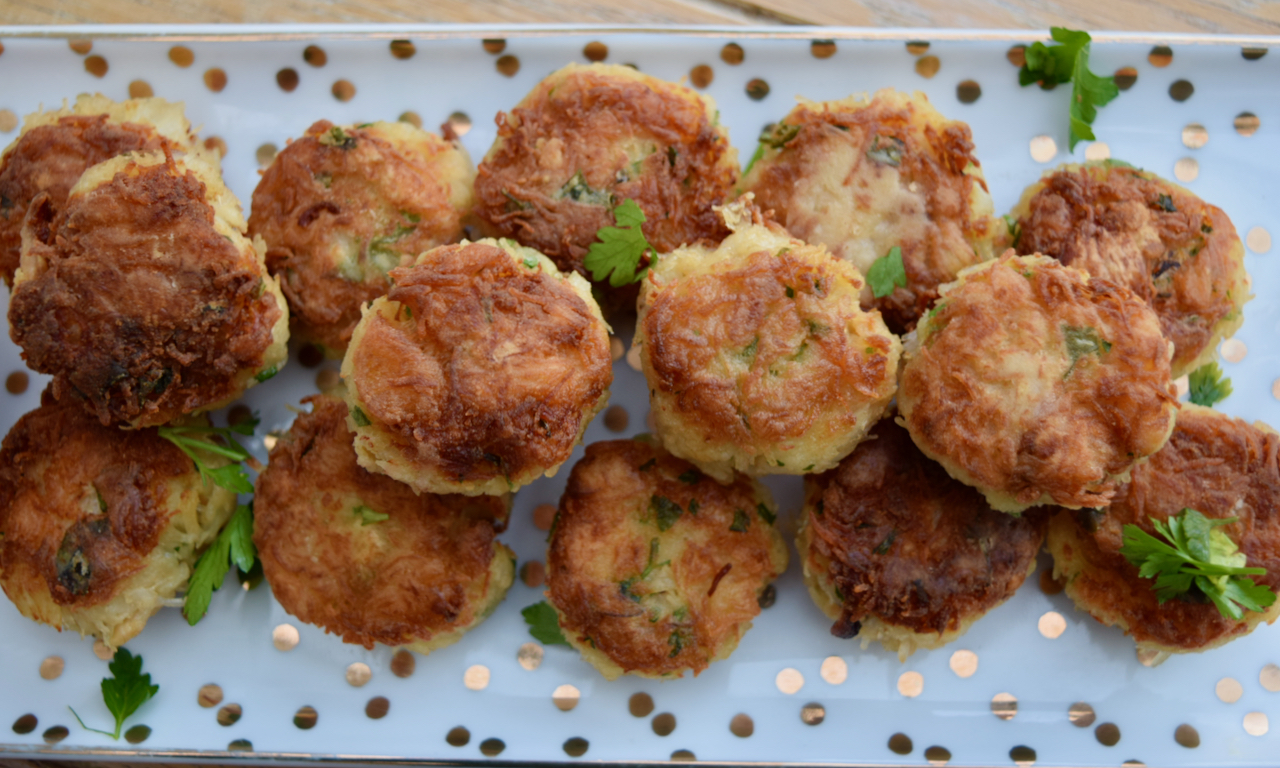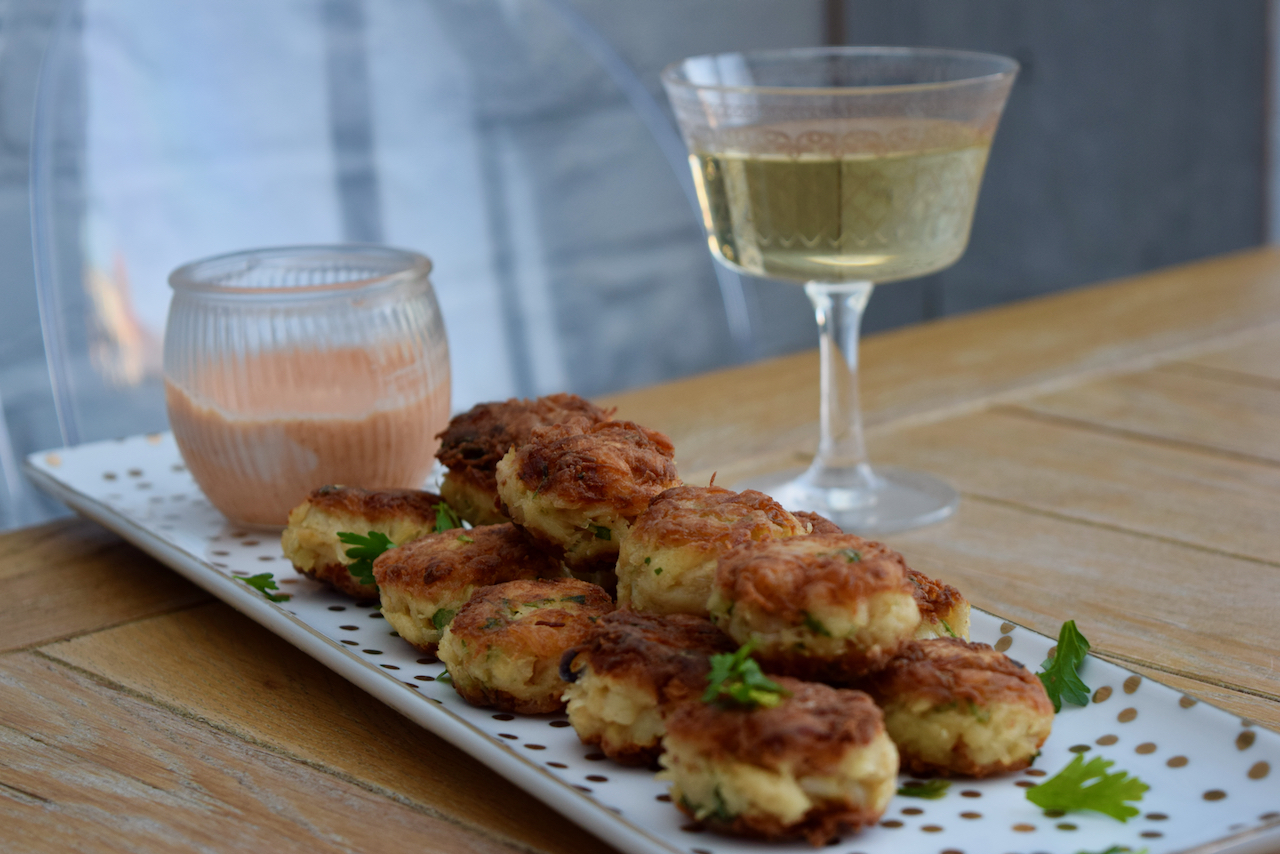 These Tiny Crab Cakes are canapé heaven, nibble nirvana and festive fodder at its finest. Perhaps I should stuff a few in my mouth to prevent any further ramblings, I'd be happy to.
Lucy x
The Fish Society kindly sent me their white crab meat, however, my opinions and ramblings are, as always, my own.
Tiny Crab Cakes Recipe
Makes 16 canapes sized cakes, or 4 bigger ones
You will just need a bowl and a frying pan
40g panko breadcrumbs
1/2 teaspoon mustard powder
salt and pepper
Good grating nutmeg
Pinch paprika
2 tablespoon chopped fresh parsley
250g white crab meat, this Fish Society crab is amazing
1 egg
A shake of Worcestershire sauce
A couple of tablespoons plain flour for coating, seasoned with salt and pepper
Oil for shallow frying
More fresh parsley, to garnish and some Sriracha mayonnaise, to serve
Pre heat your oven for warming purposes to around 140 degrees an assisted.
Take a large bowl and measure in the breadcrumbs, mustard powder, salt and pepper, paprika, nutmeg and parsley. Give it a stir to mix.
Add in the crab meat and gently mix to combine, trying not to break up the crab too much. Add the beaten egg and the shake of Worcestershire sauce and again gently mix, until you have a consistency which holds it's shape.
Fashion tablespoons of mixture into small patties and place on a plate. Place the flour on a plate and season with salt and pepper. Lightly coat the crab cakes in the flour then put back on the plate and leave to firm up and chill in the fridge for at least 30 minutes.
When you're ready to cook the crab cakes, heat a thin layer of oil in the heavy bottomed frying pan until it sizzles when you add a crumb of mixture. Add half the crab cakes and cook for 2 to 3 minutes on each side or until golden, turning the heat down if they're taking on too much colour.
Pop the first half of the batch on a lined baking tray and keep warm in the oven while you finish cooking the rest.
Serve, piping hot, garnished with a touch more chopped parsley and some Sriracha mayonnaise for dipping, if you like.
You can make these in advance and re heat in a hot oven for 5 minutes.