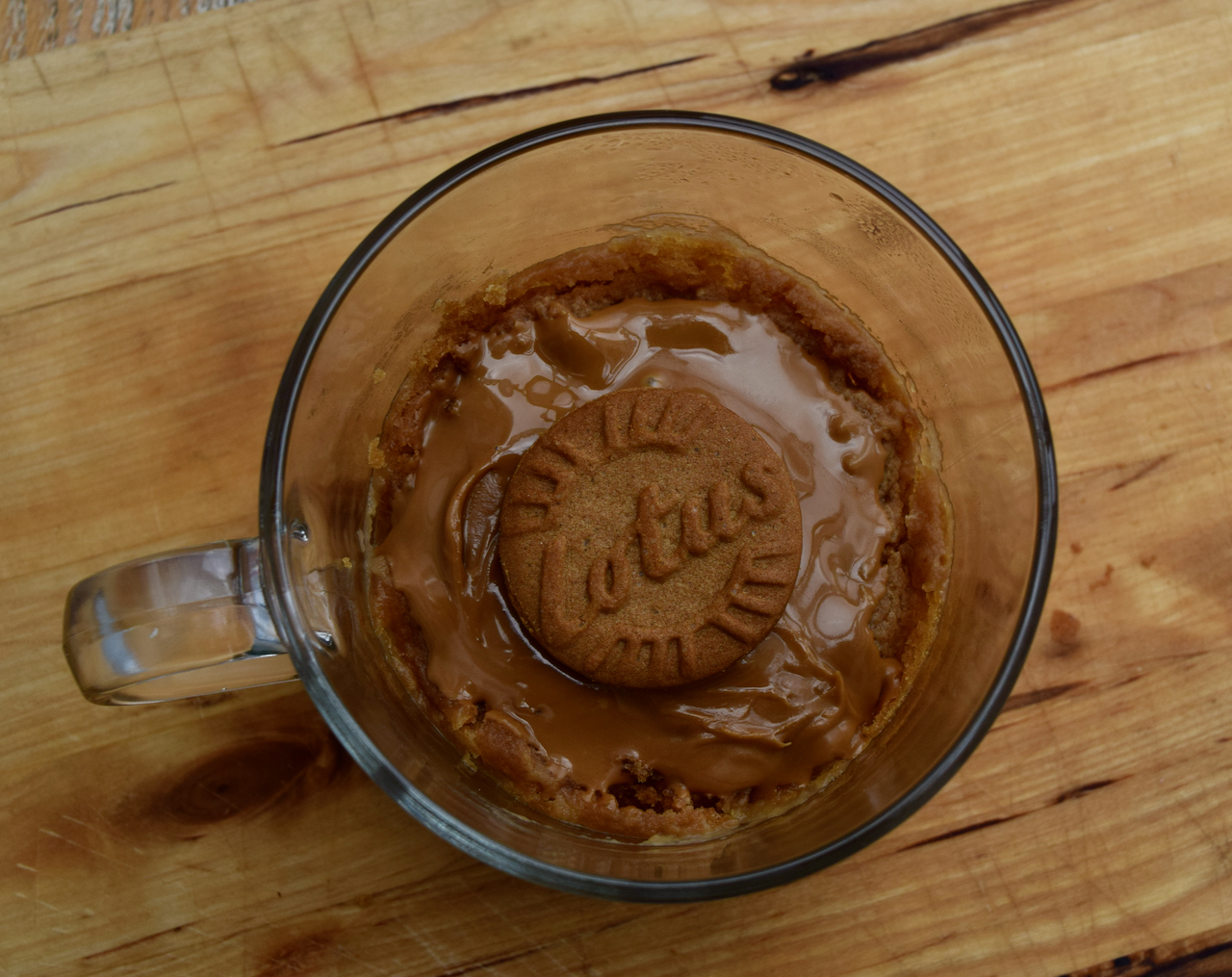 Biscoff Spread Mug Cake recipe
This week, Lucy Loves is all about George. To be fair, quite a bit of my life is all about George, but I love him, and I think he loves me, so I don't really mind. As Fresher's Week looms, my mind is filled with what in God's name he's going to eat when he goes off to uni. At the moment he only eats broccoli when I'm standing over him to ensure the dog doesn't get it, so vitamins are going to be in short supply. But balls to the greenery, George does love a mug cake, so this Biscoff Spread affair, is made by me for him, with love.
We've already checked and George's really rather swanky, hugely expensive student halls does have a microwave in the kitchen. And just as well as he makes mug cakes at least once a week, more depending on his mood and enthusiasm levels. This Biscoff Spread Mug Cake is so simple, but so easy, any of your soon to be uni students, or even school children, can give this a go. It's only got four ingredients, all of which are stirred together in a large mug ; a short 1 minute 30 seconds in the microwave ensues, for huge cake in a cup based rewards. Top with an extra teaspoon of Biscoff which melts into a sort of glaze then use an actual biscuit for decoration/scooping up cake.
This little treat doesn't contain a single vitamin, making it right up George's street. Believe you me, if I could have hidden some broccoli in a mug cake, I would have done.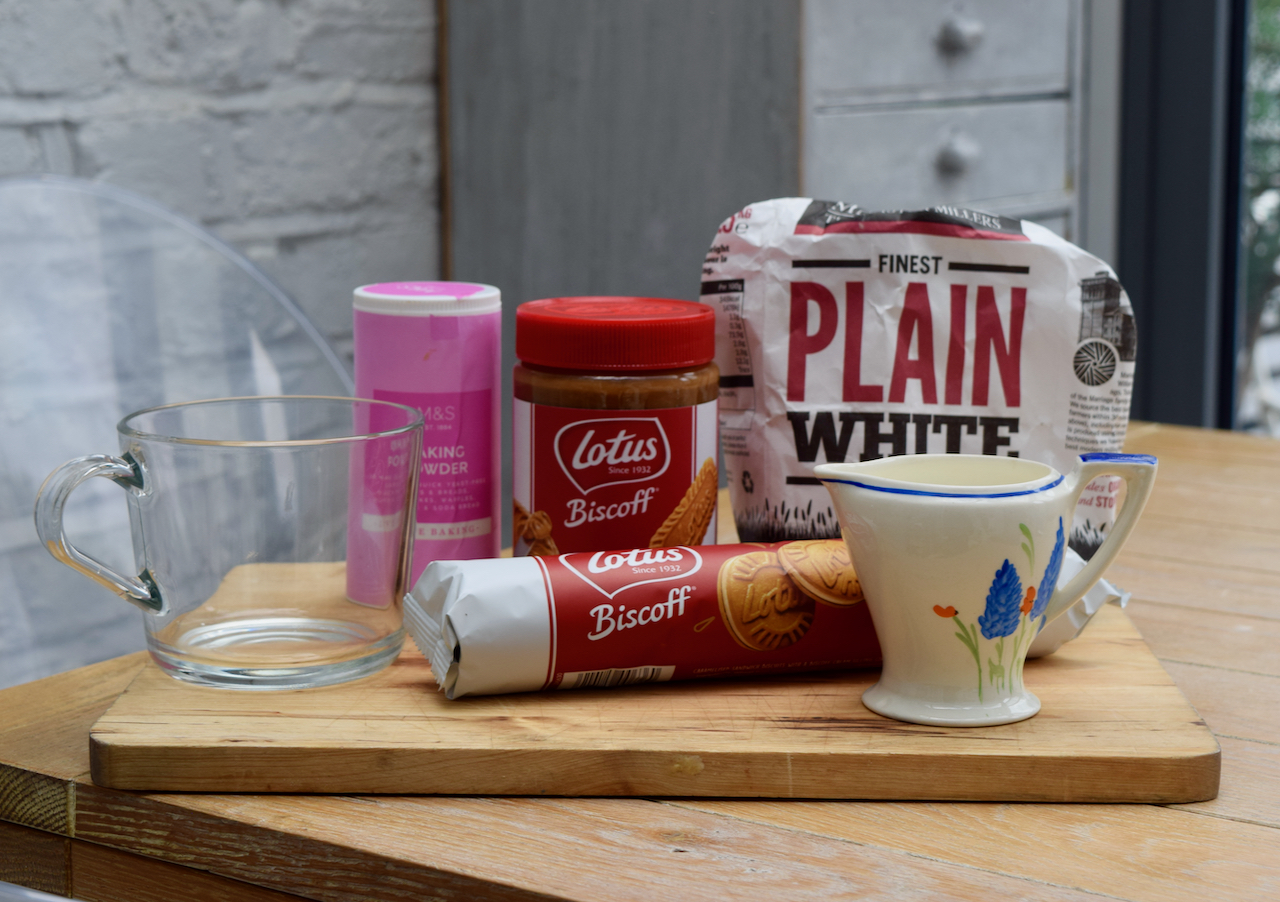 I had to hide this Biscoff in order for there to be enough left to make this mug cake. It gets devoured on sight, so should come with a tiny padlock attached to the jar. I went for sandwich biscuits for added Biscoff flavour and because they're bloody delicious.
So, before the teenagers lose interest, make a start with a good sized mug. Add, then mix the flour and baking powder.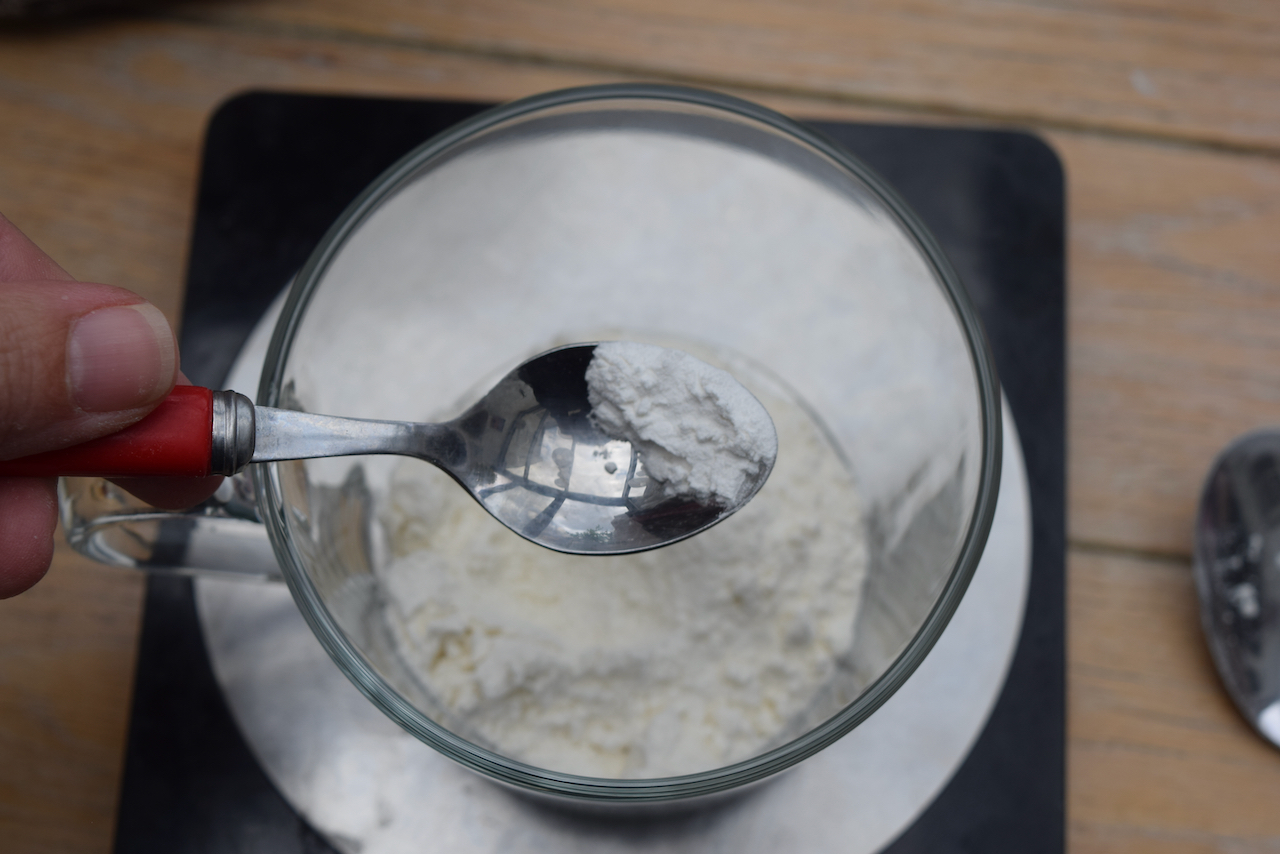 Drop in the Biscoff spread, making sure you lick the spoon afterwards *it's the law if a little unhygienic from a sharing stand point*. Then pour on the milk.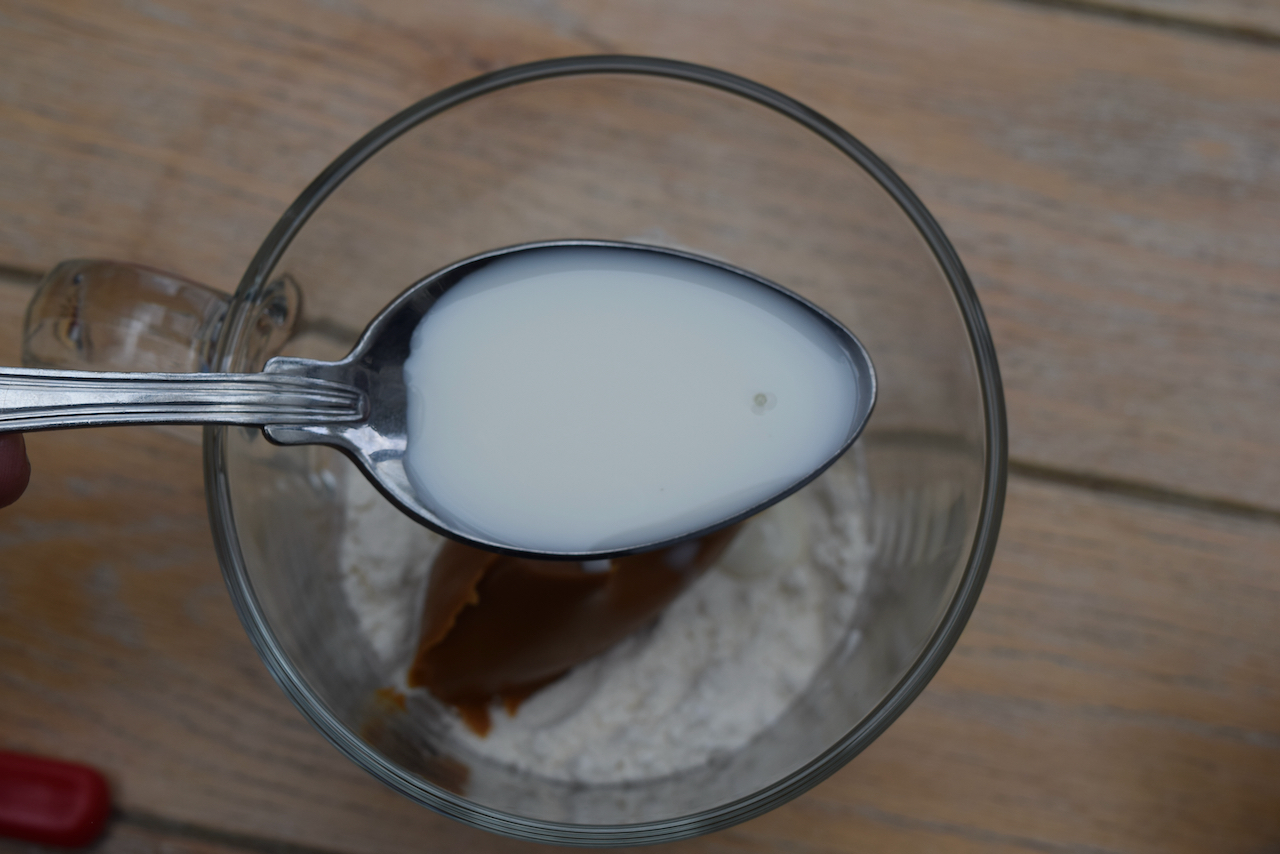 Give the mixture a good whisk or stir, making sure there aren't any floury bits hiding at the bottom of the cup.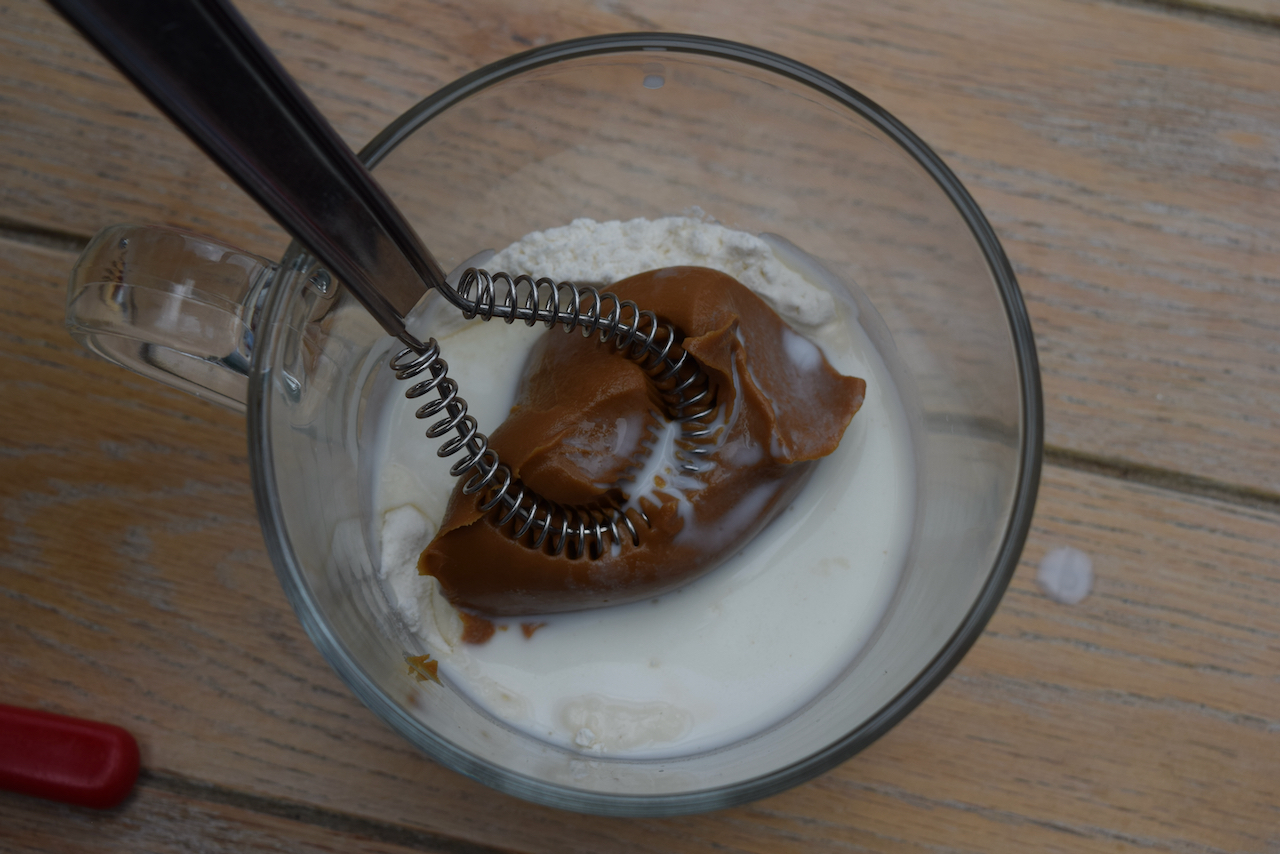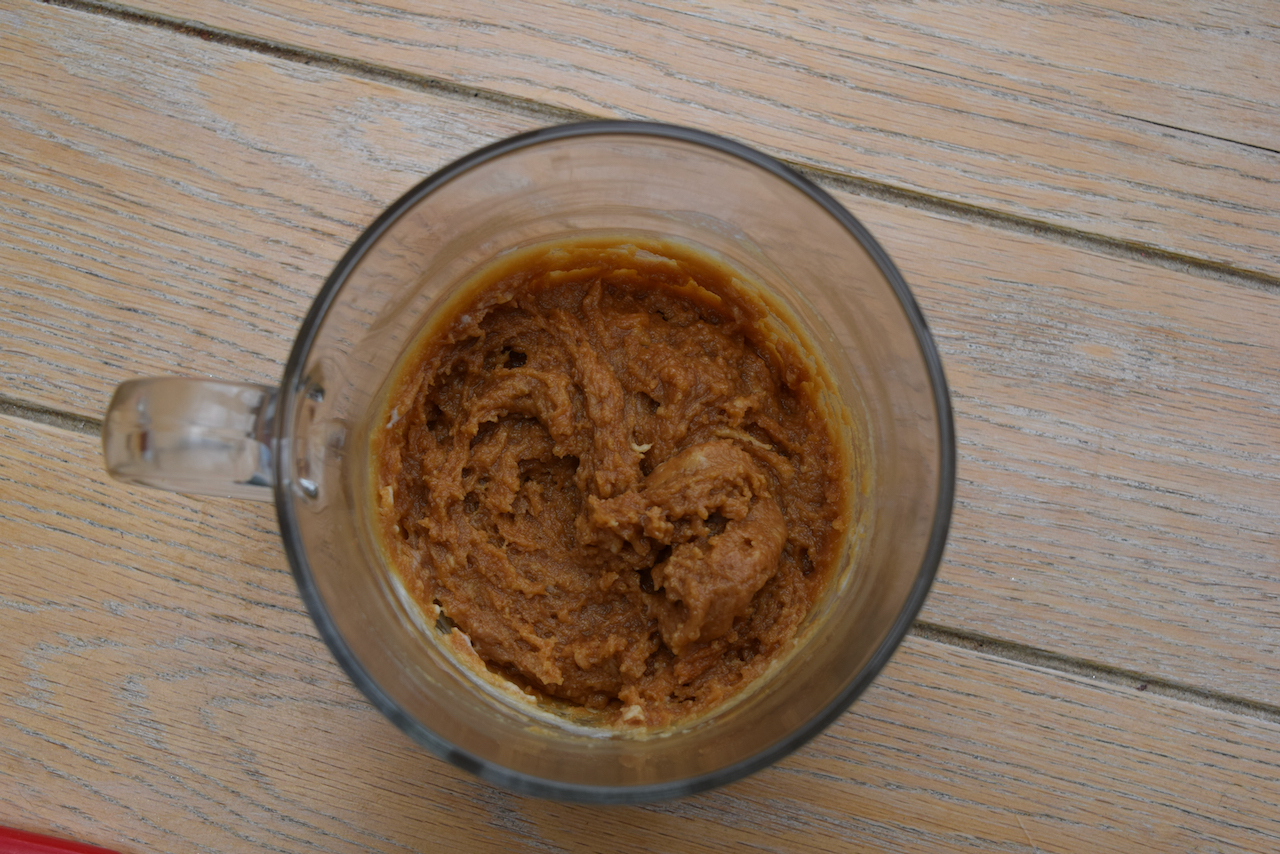 Now, pop the mug into your microwave for a rather precise 1 minute 30 seconds or until your cake is firm to the touch and just cooked through.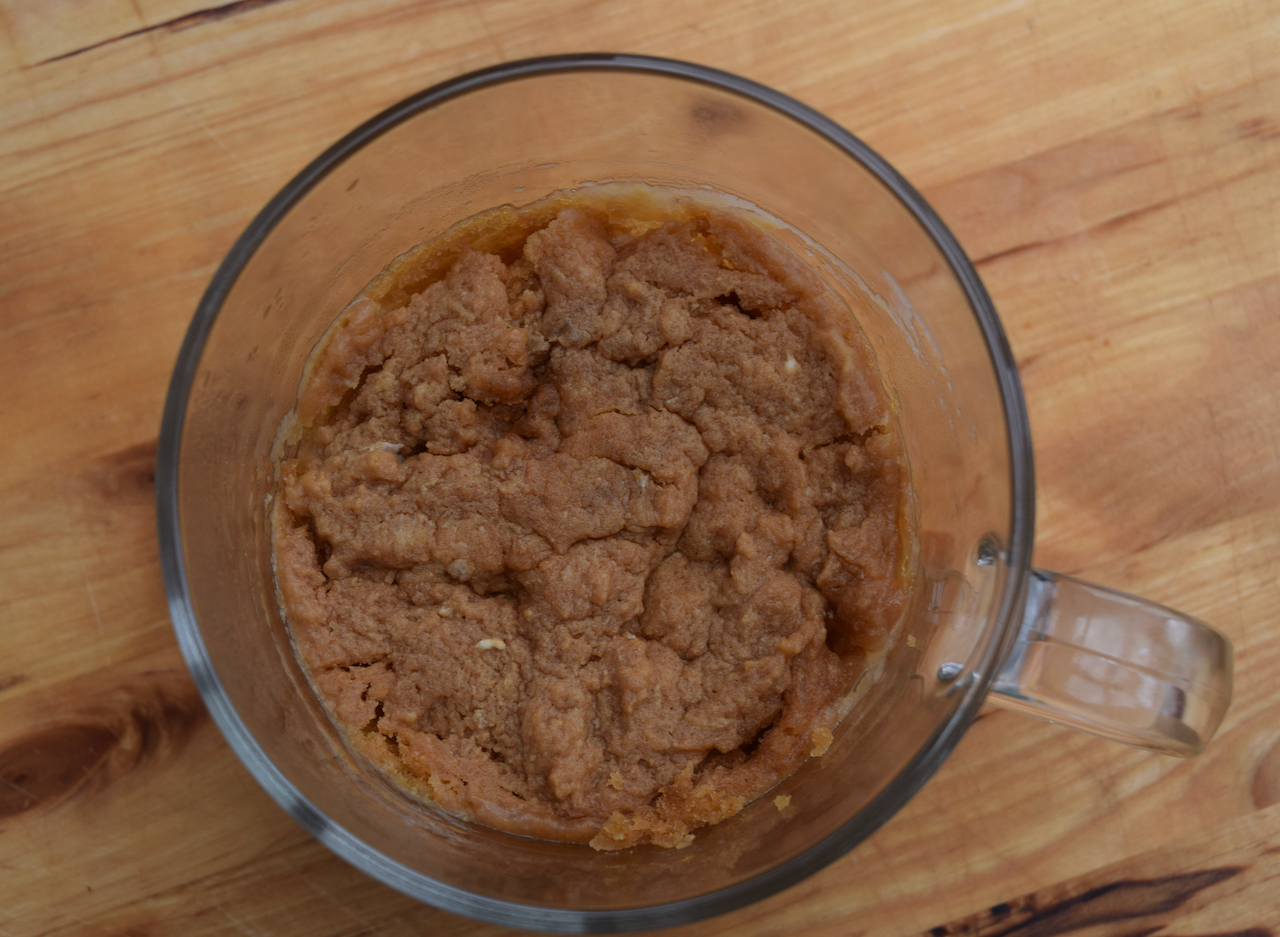 It looks a bit like the surface of the moon, but don't panic. Whilst the cake's still piping hot, spoon on a generous teaspoon of Biscoff spread and allow to melt like a sort of glaze.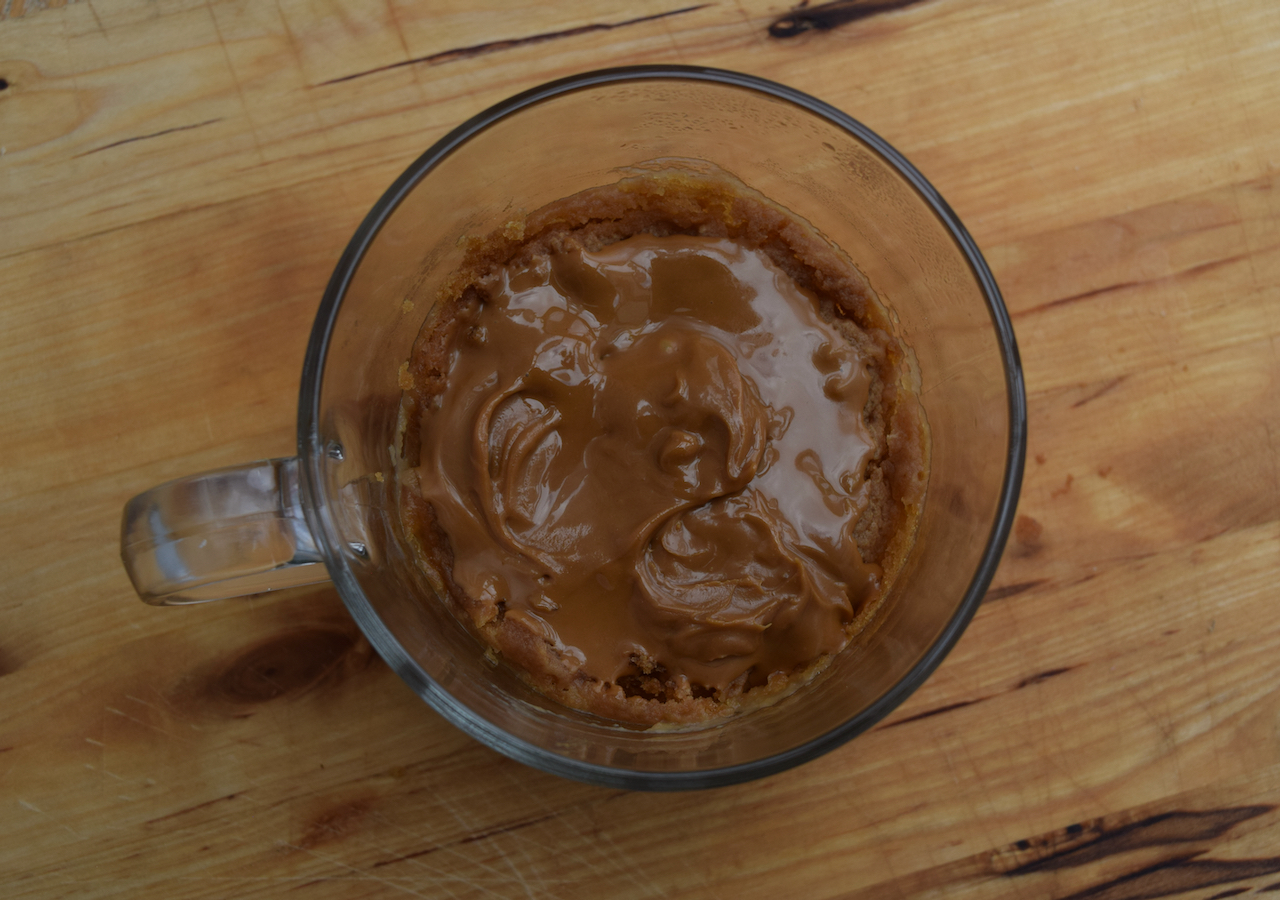 Finally top with a Lotus/Biscoff biscuit of your choosing for decoration and for nibbling. Devour, while it's hot, this pud is not a keeper; get it down you.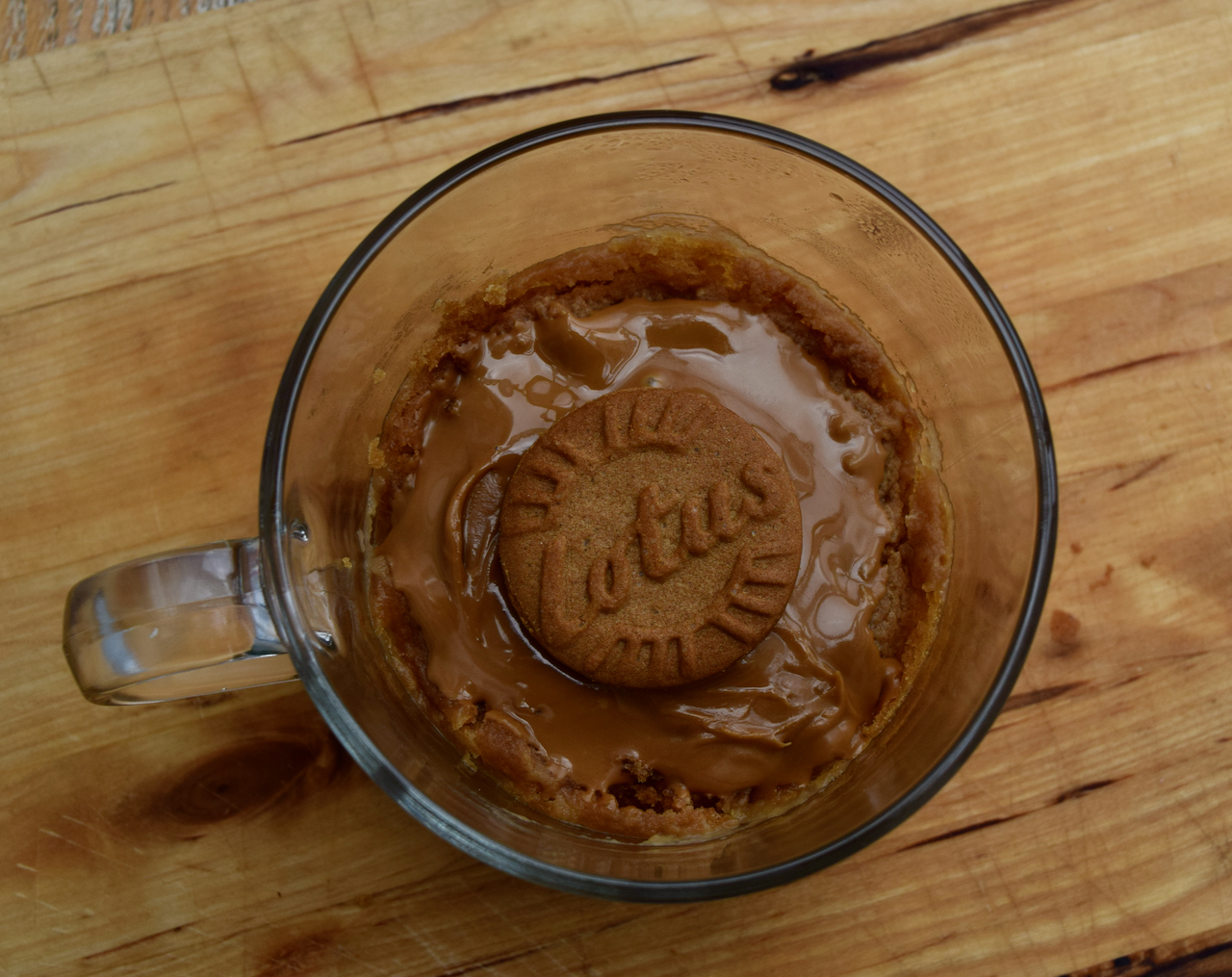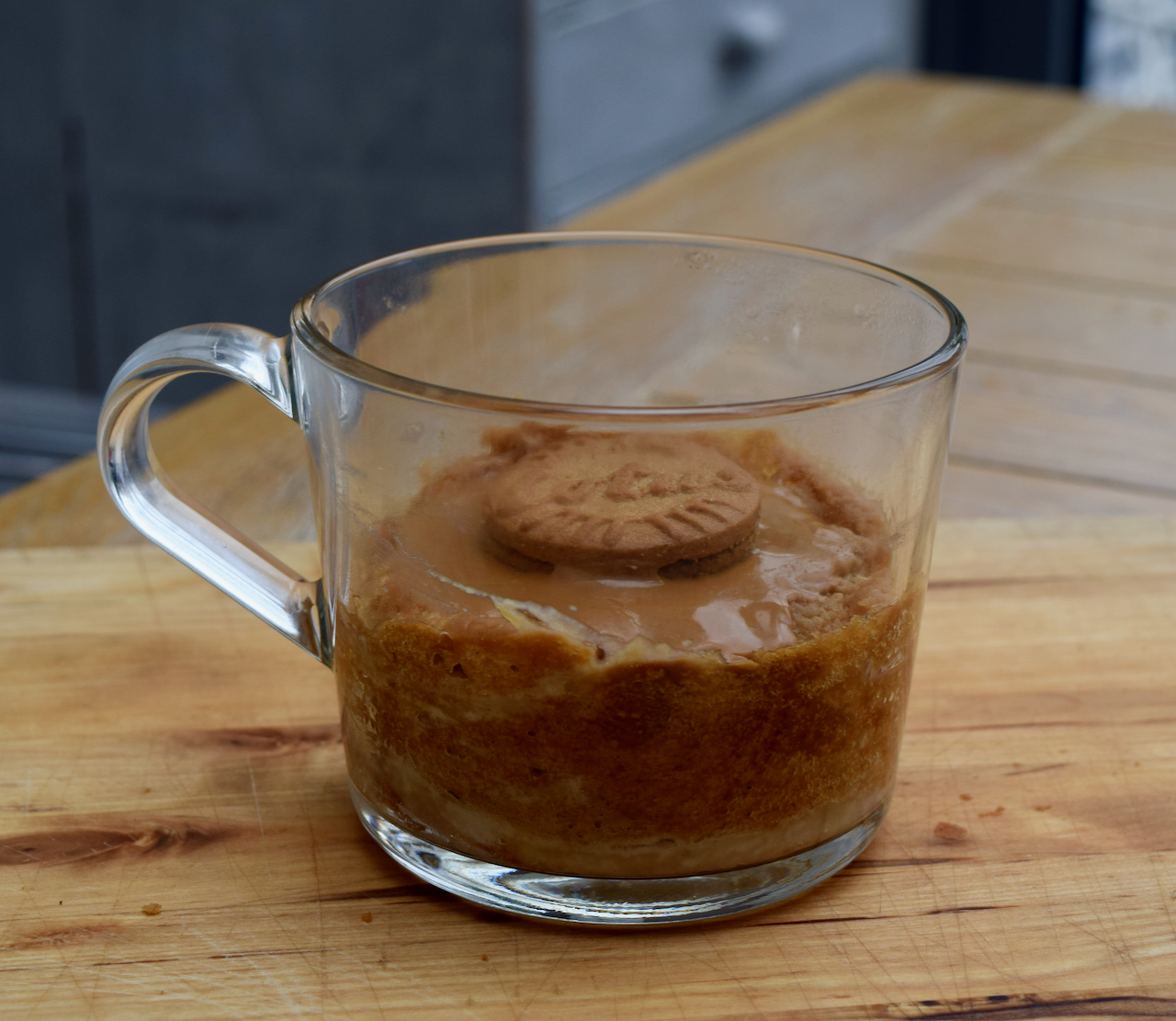 Must use a smaller mug next time, this one makes the cake look a skimpy. It's not.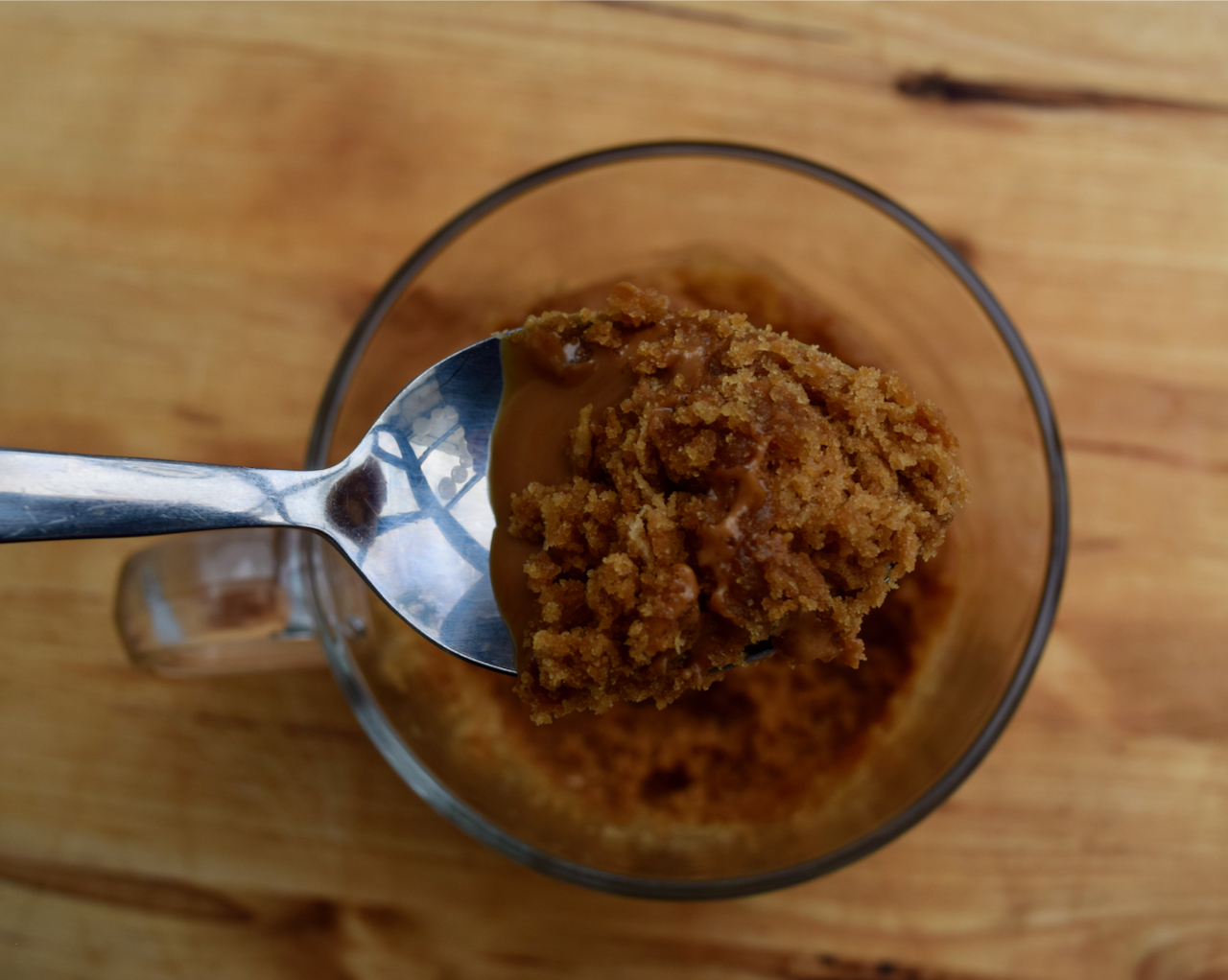 I did have a photo of George eating this to share with you but, as is standard attire in our house, he was just wearing his pants, so I decided against it. You'll just have to imagine his joyful face wolfing this down, safe in the knowledge he won't starve while he's away.
Lucy x
Biscoff Spread Mug Cake recipe
Makes 1
You'll just need a big mug for this
60g Biscoff spread
60ml milk
35g plain flour
1/4 teaspoon baking powder
1 heaped teaspoon Biscoff spread, to top
Lotus biscuits, to decorate
Take a large mug and add the 60g Biscoff spread, milk, flour and baking powder and stir well to combine all the ingredients into smooth-ish batter, making sure there's no dry flour left at the bottom.
Microwave for 1 minute and 30 seconds until the cake has risen and is soft but firm to the touch. While hot, spoon on the extra heaped teaspoon of Biscoff and let it melt into the cake like a sort of glaze. Pop a Lotus biscuit on the top for decoration/scooping. Eat whilst piping hot.