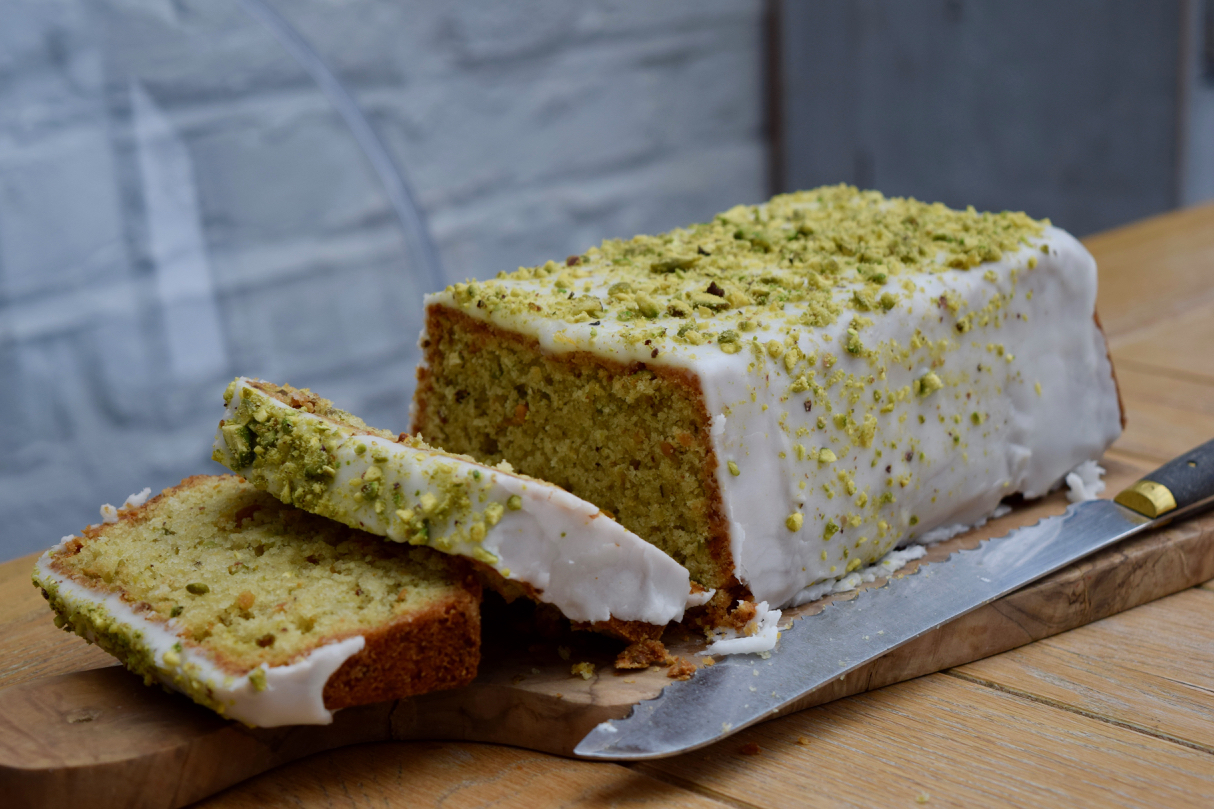 Lemon Pistachio Loaf recipe
It's time to snuggle up and eat cake. Well, to be fair, it's always time to snuggle up and eat cake, but autumn seems the perfect time for bedding in and stuffing your face with baked goods. As I type we have the first fire of the season smouldering *because Clyde hasn't lit it properly* and I am craving cake. I would love a slice of Lemon Pistachio Loaf, but sadly, this one barely lasted a day. It's so good, it should come with a Addictive warning and Clyde has crowned it his NFC – new favourite cake.
This Lemon Pistachio Loaf is a simple one bowl affair, it's *eek* moist but crumbly and completely by accident, vegan. So it ticks a lot of boxes all round, regardless of the fact it's completely tasty too. It's an oil based affair, speckled with crushed pistachios and lemon zest and shrouded in a layer of lemon icing. It does have a tendency to sink in the middle, which, in my mind, adds to its rustic charm. This is easily disguised by turning the cake over to ice it and by cutting it into thick slabs, which is no real hardship. It's with huge thigh expanding thanks to Bon Appetit for the recipe inspiration.
If you have been looking to upgrade your standard Lemon Drizzle, this Lemon Pistachio Loaf is so the way forward. Especially as it comes with a husband of Lucy Loves seal of approval.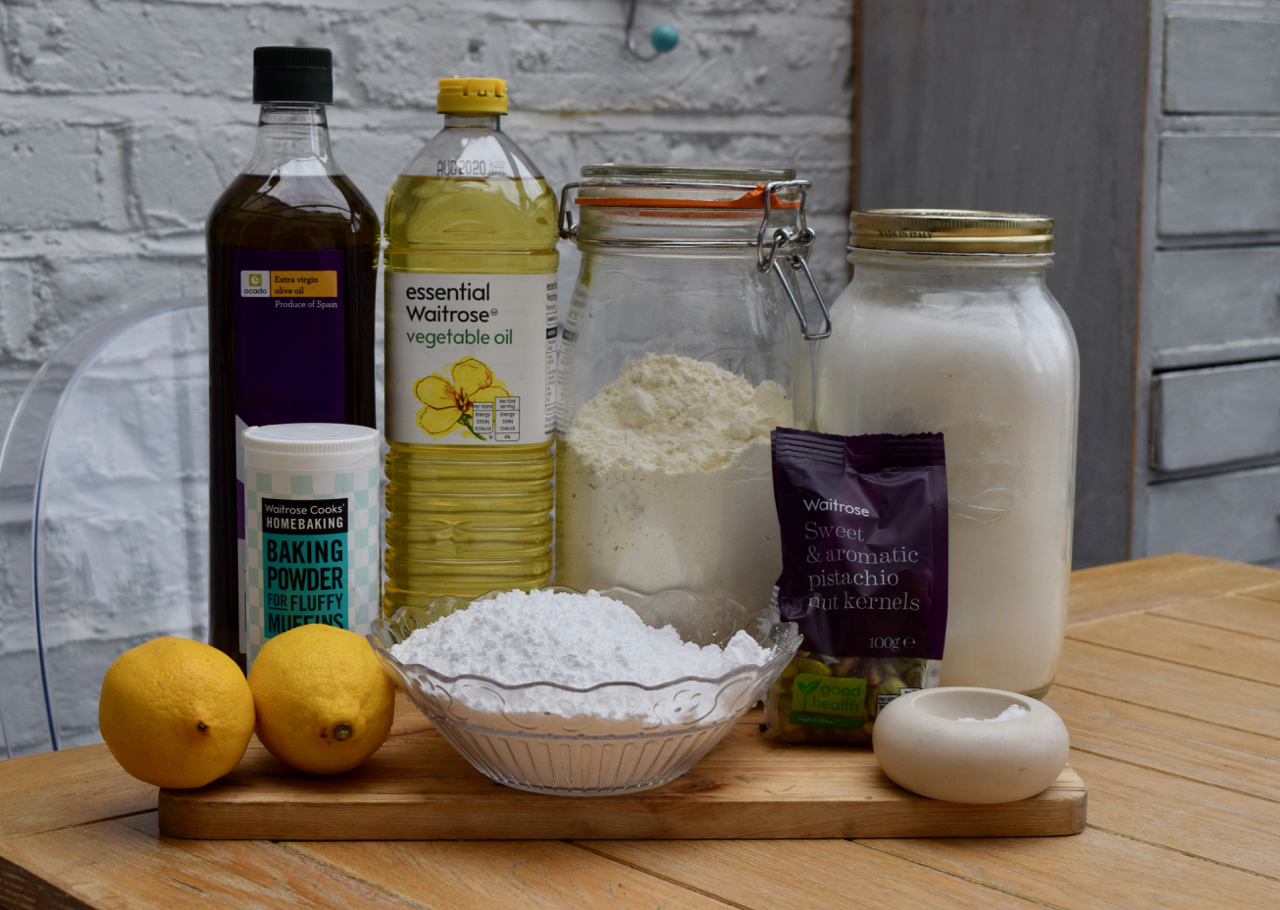 Nothing horrid is ever going to come from this lovely line up. This cake uses both vegetable and olive oils, making it both soft and flavoursome. It's very photogenic too, with the pistachios making it a fashionable pale green colour.
Make a start by buttering or oiling your loaf tin and lining it with a strip of baking paper for ease of cake removal later. Pre heat your oven to 160 degrees fan assisted.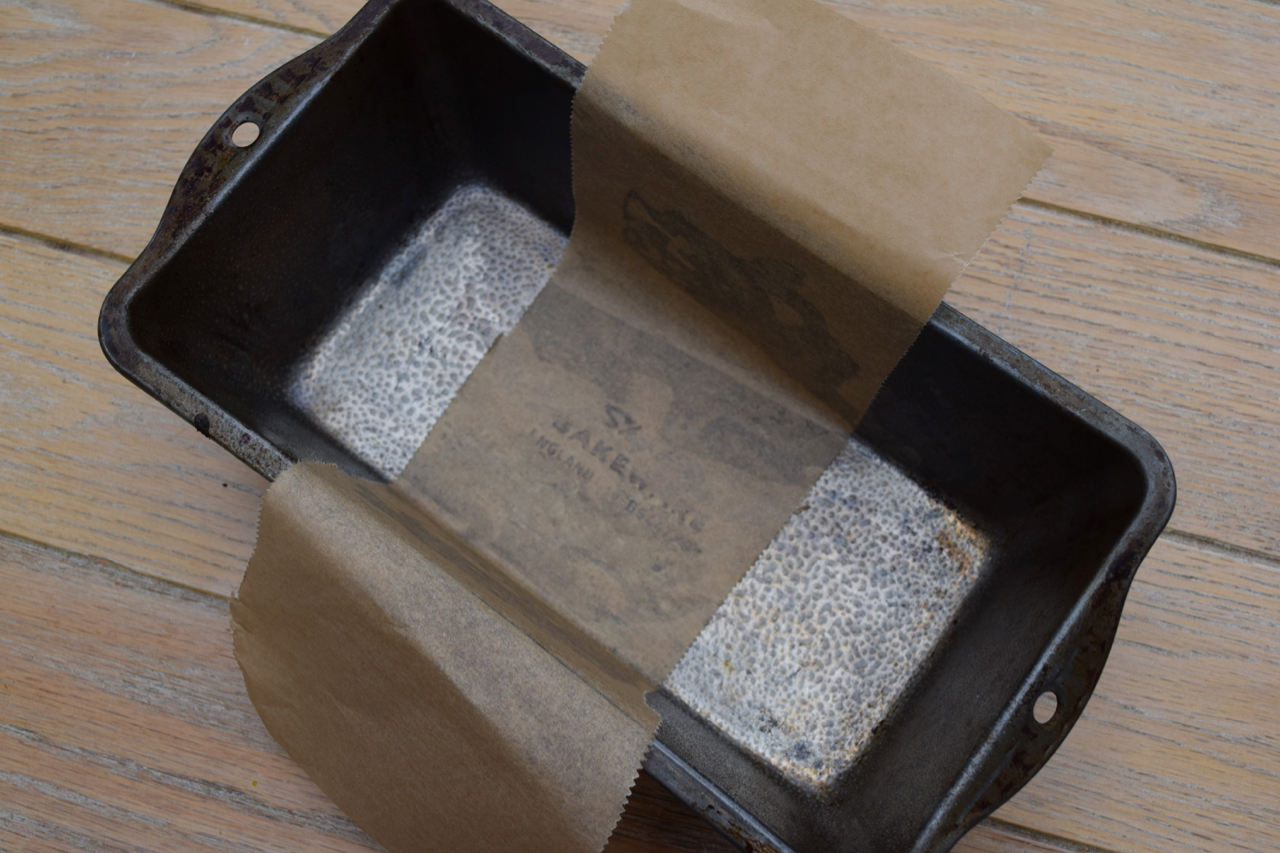 Next by either using the food processor, a blender or chopping them by hand, blitz your pistachios to a rubble like consistency. You don't want dust, and they don't need to be evenly sized.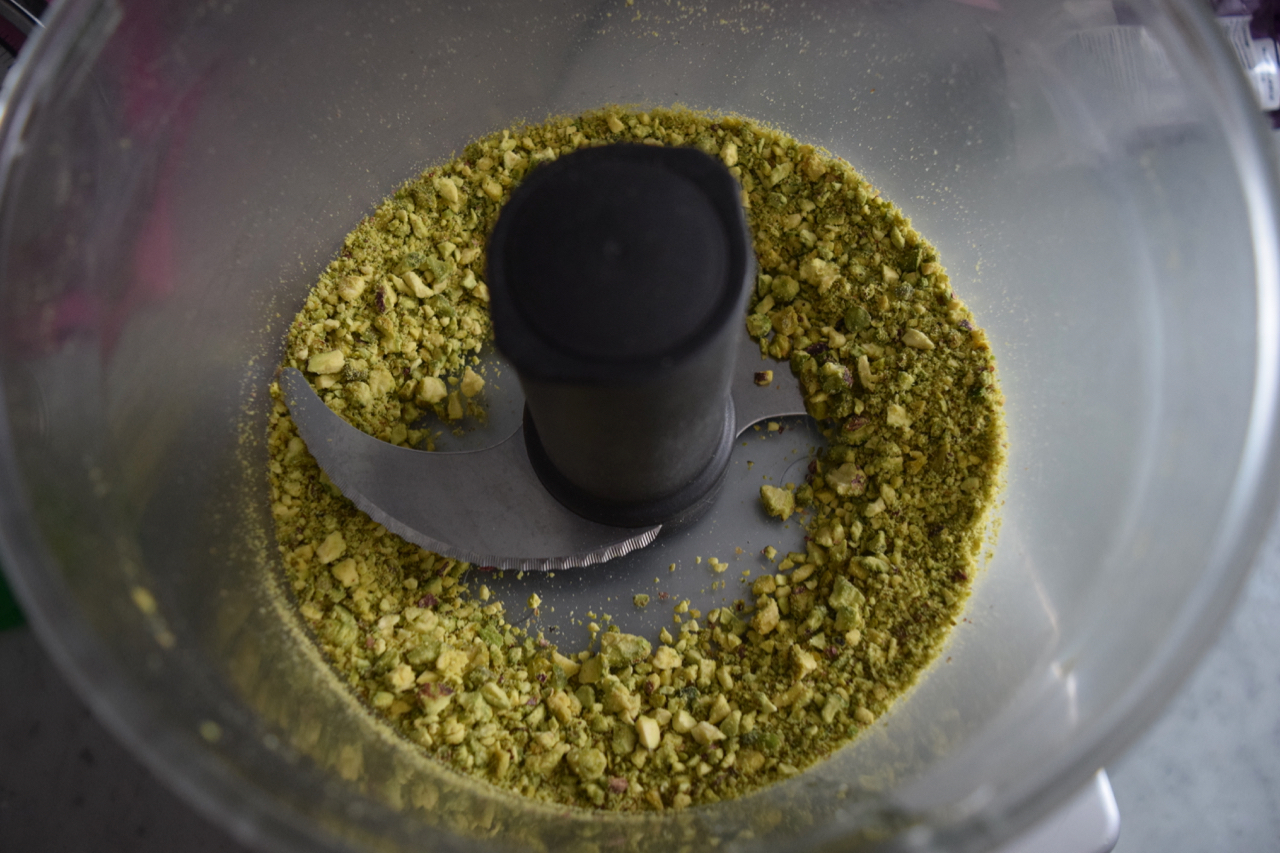 Put these to one side for the moment, reserving a tablespoon for decoration later.
Now, in a large bowl, measure in the flour, caster sugar, salt, baking powder, lemon zest and the chopped pistachios.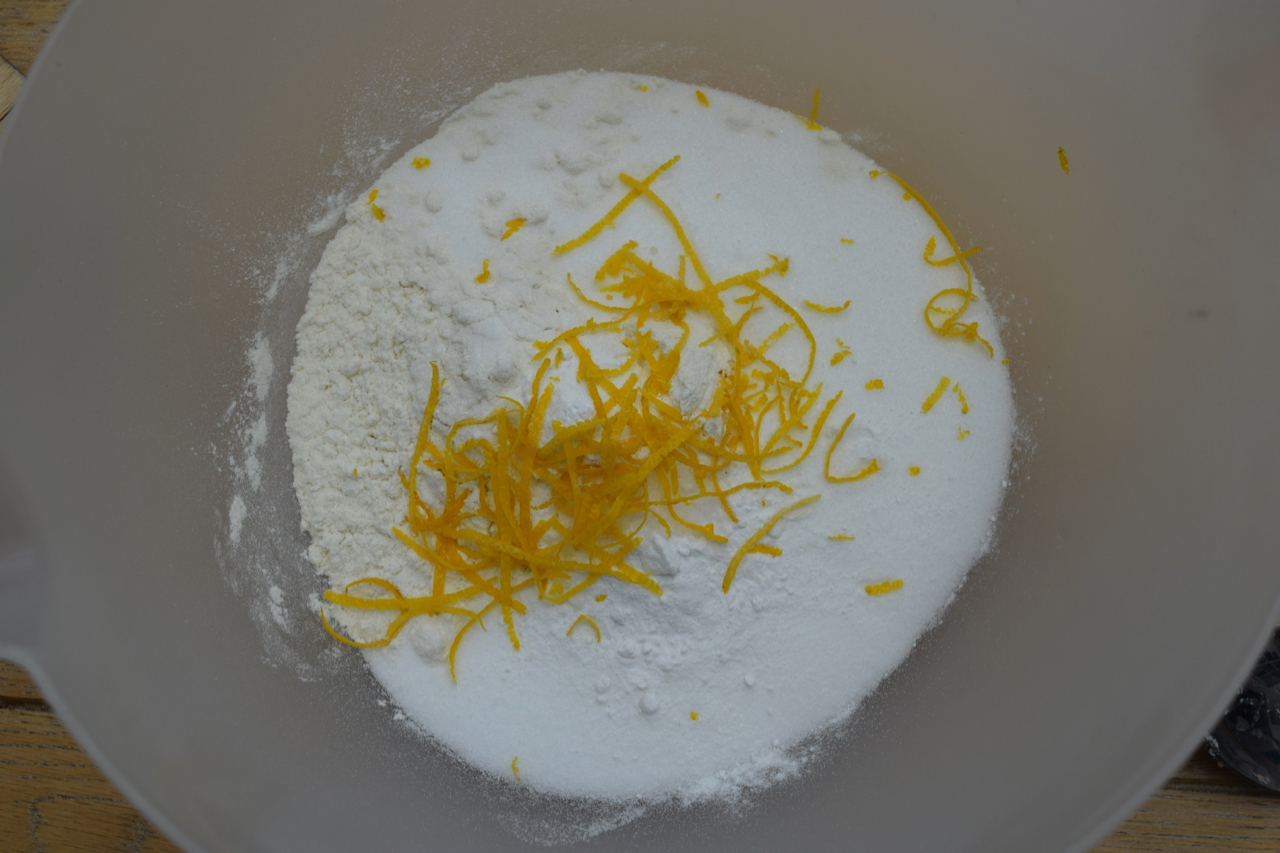 Mix well. Next, in a small jug or bowl, whisk together the olive oil, vegetable oil, 2 tablespoons lemon juice along with 125ml water.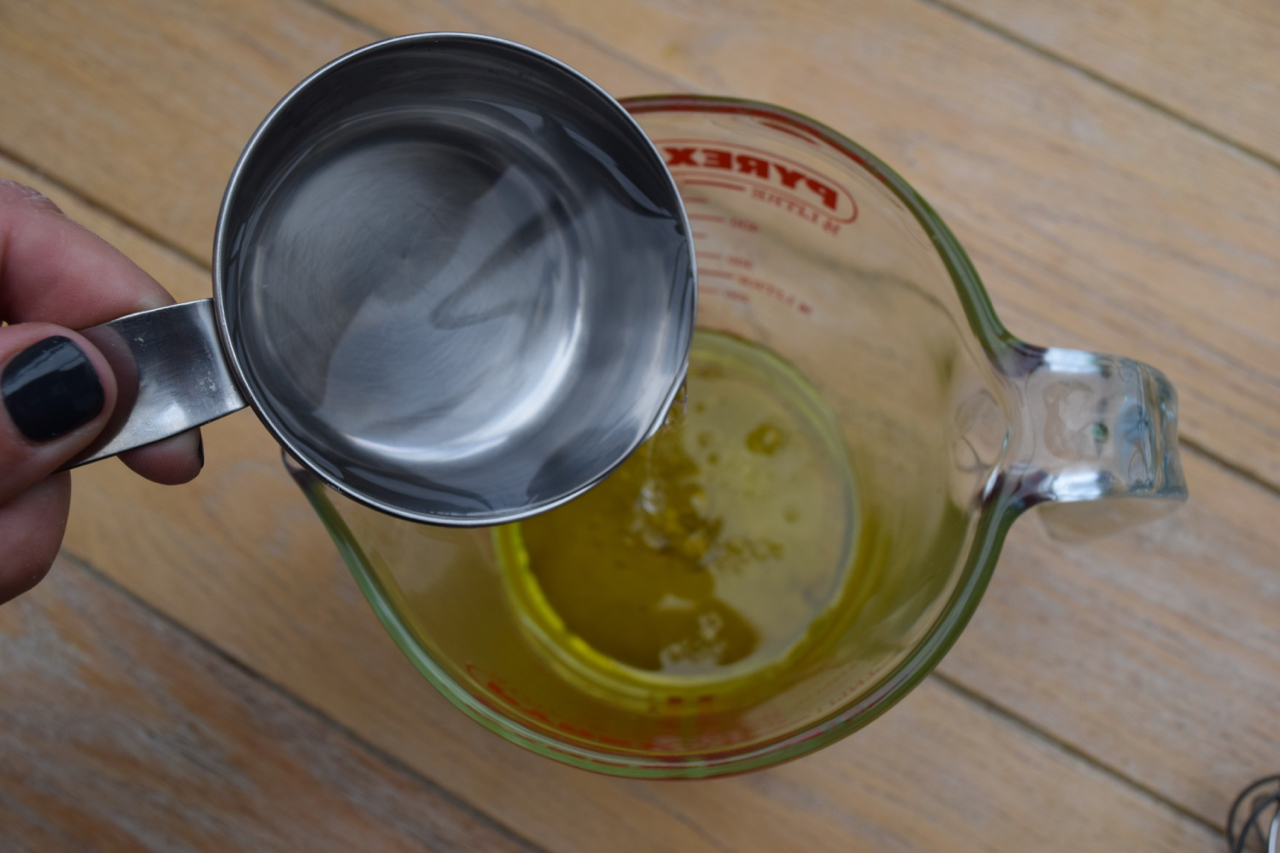 Pour this into your dry ingredients and fold together. Don't overmix this as it may become greasy. The cake mixture is quite thick, don't be alarmed.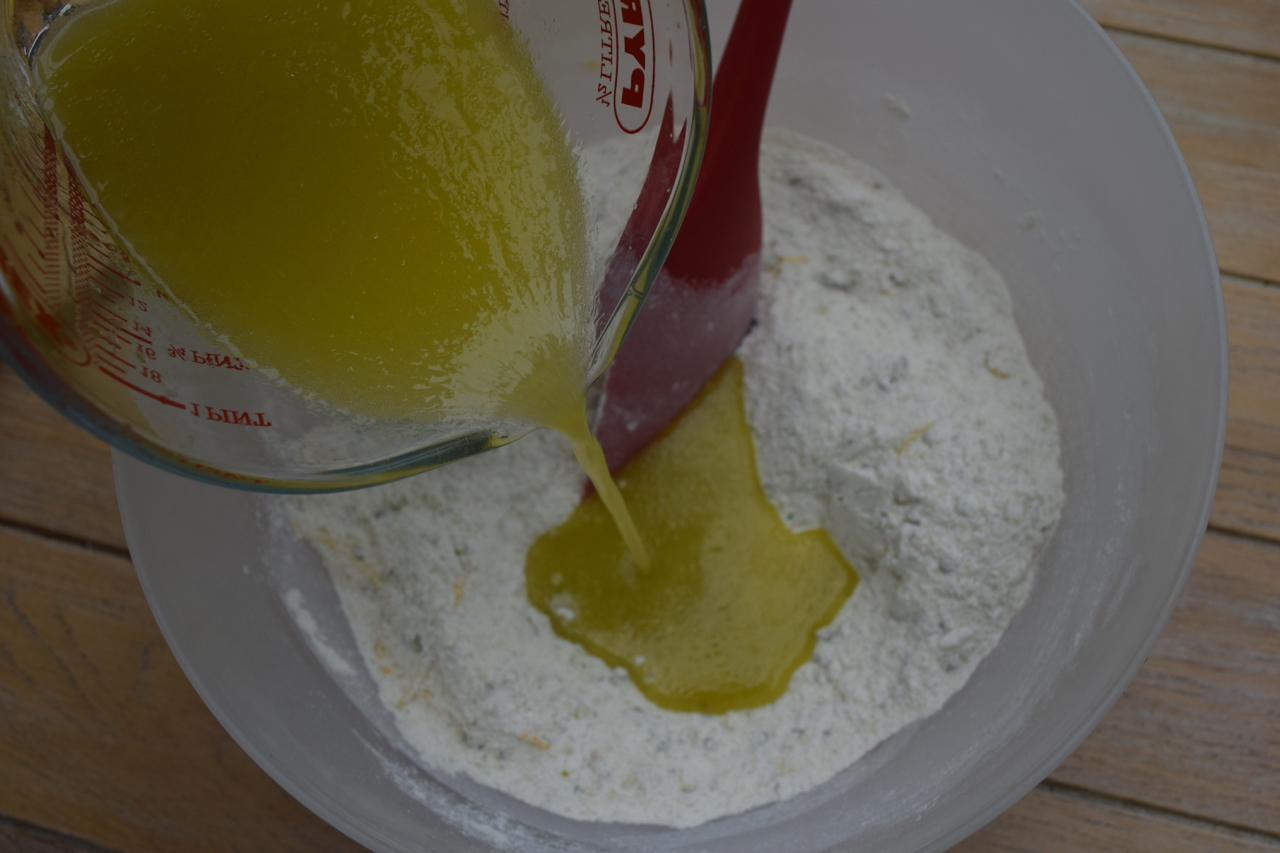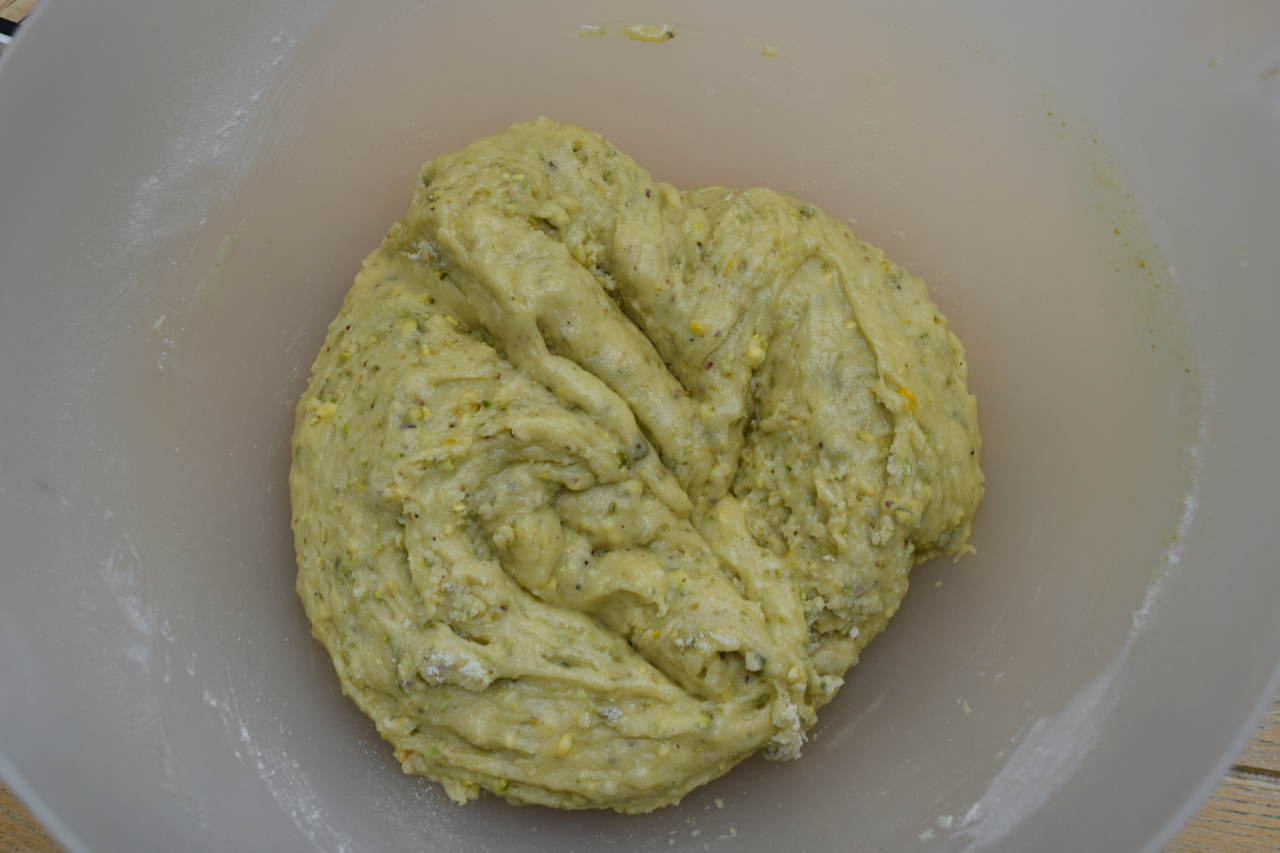 Scrape the mix into your lined loaf tin and level the top.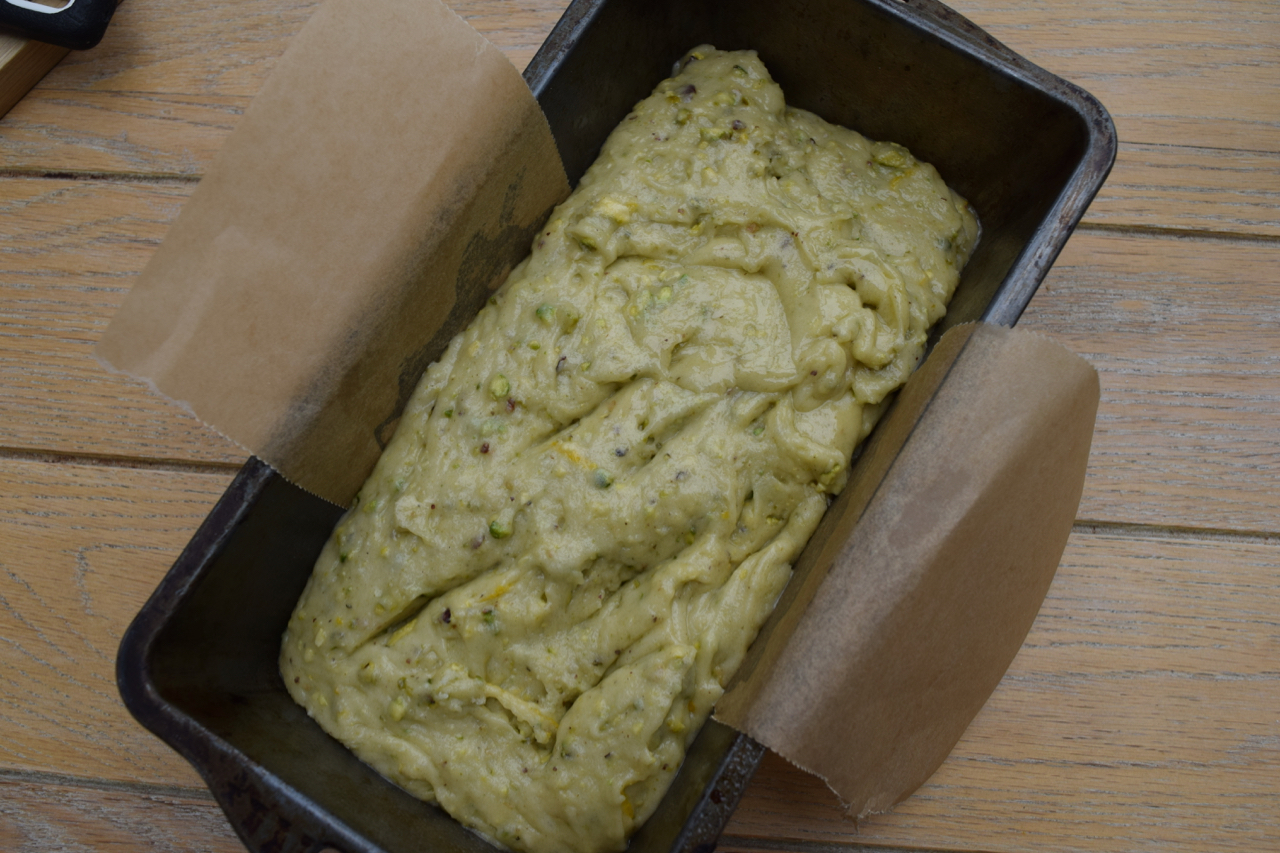 Pop the cake into your pre heated oven for between 45 and 50 minutes. Keep an eye on it from 40 minutes, though, as you don't want to over cook this beauty. The cooked cake is golden and a skewer comes out clean when poked into the middle.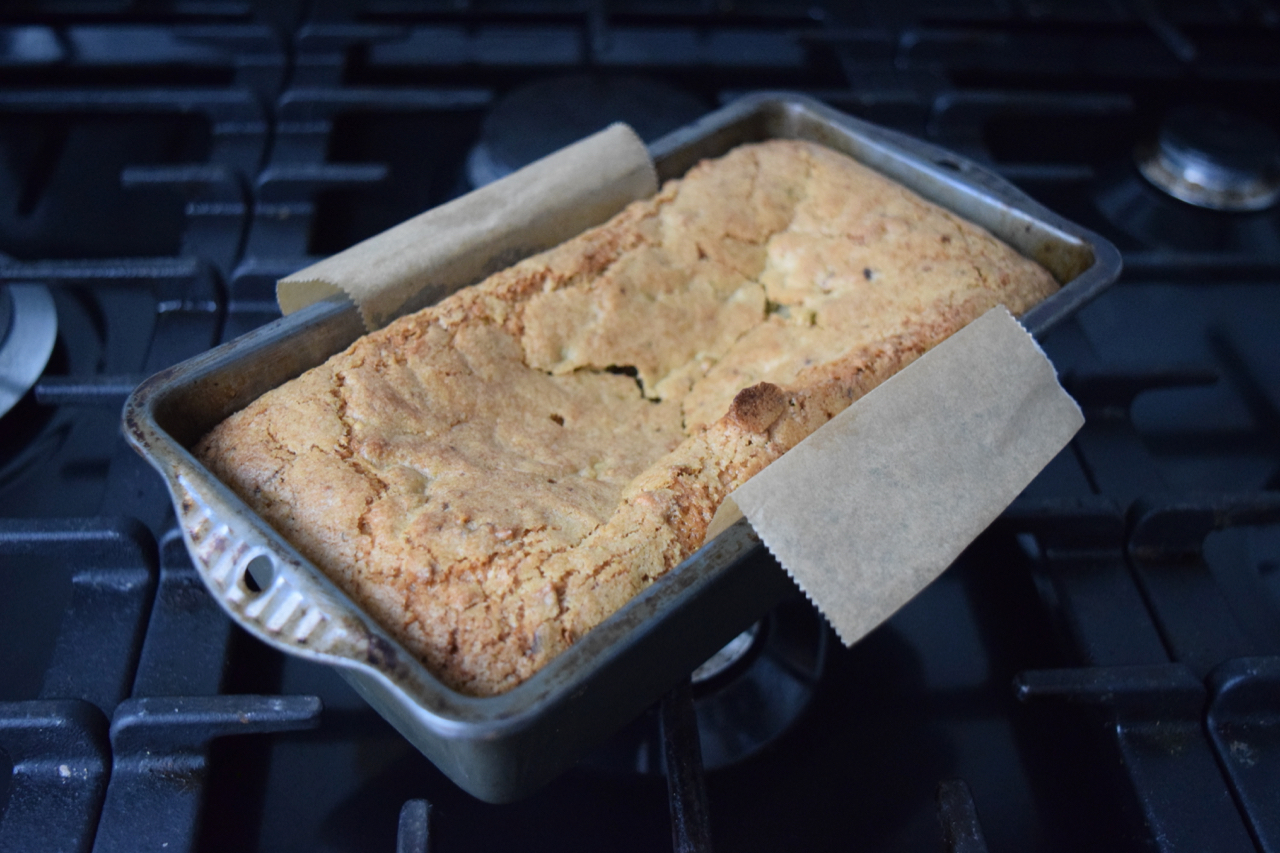 Don't be alarmed if your cake sinks in the middle. Mine did, and it did state in the original recipe this would/could happen and it doesn't detract from the cakes beauty. Leave the cake to cool in the tin before removing to a wire rack. I turned mine over to ice it so all the icing doesn't pool in the dip.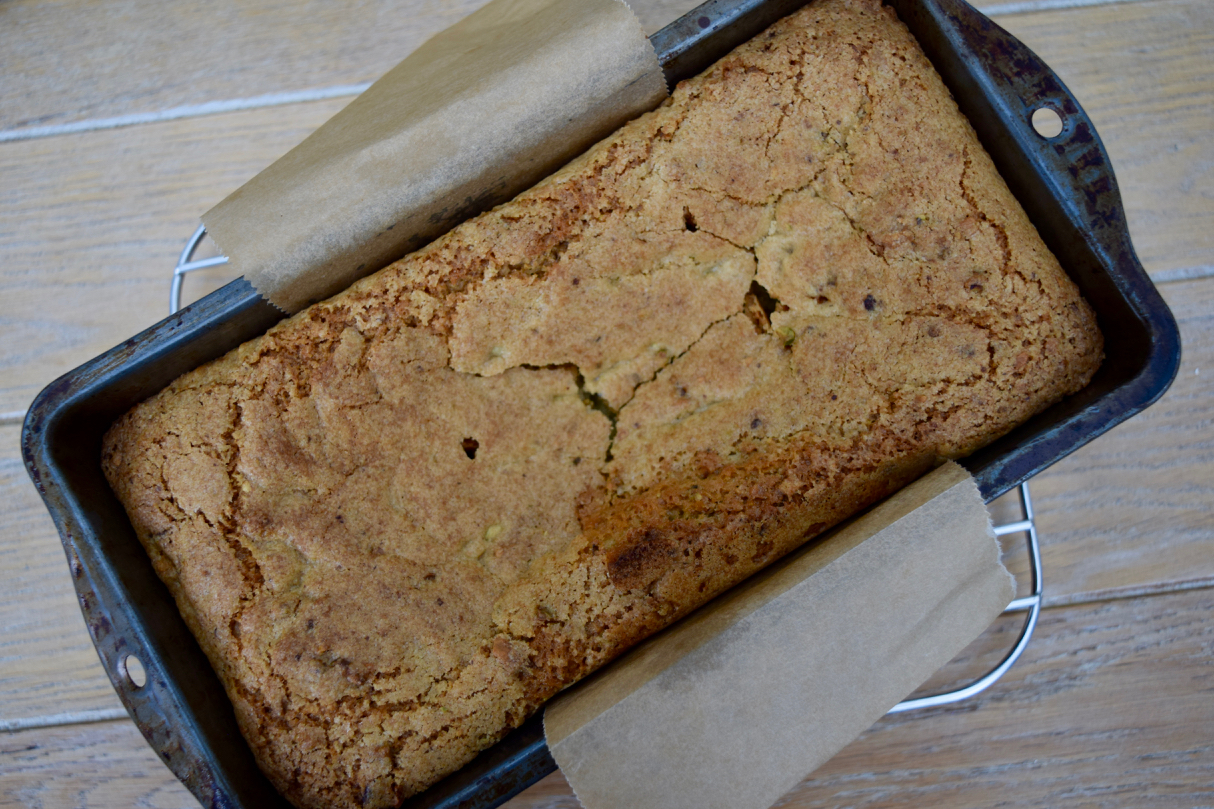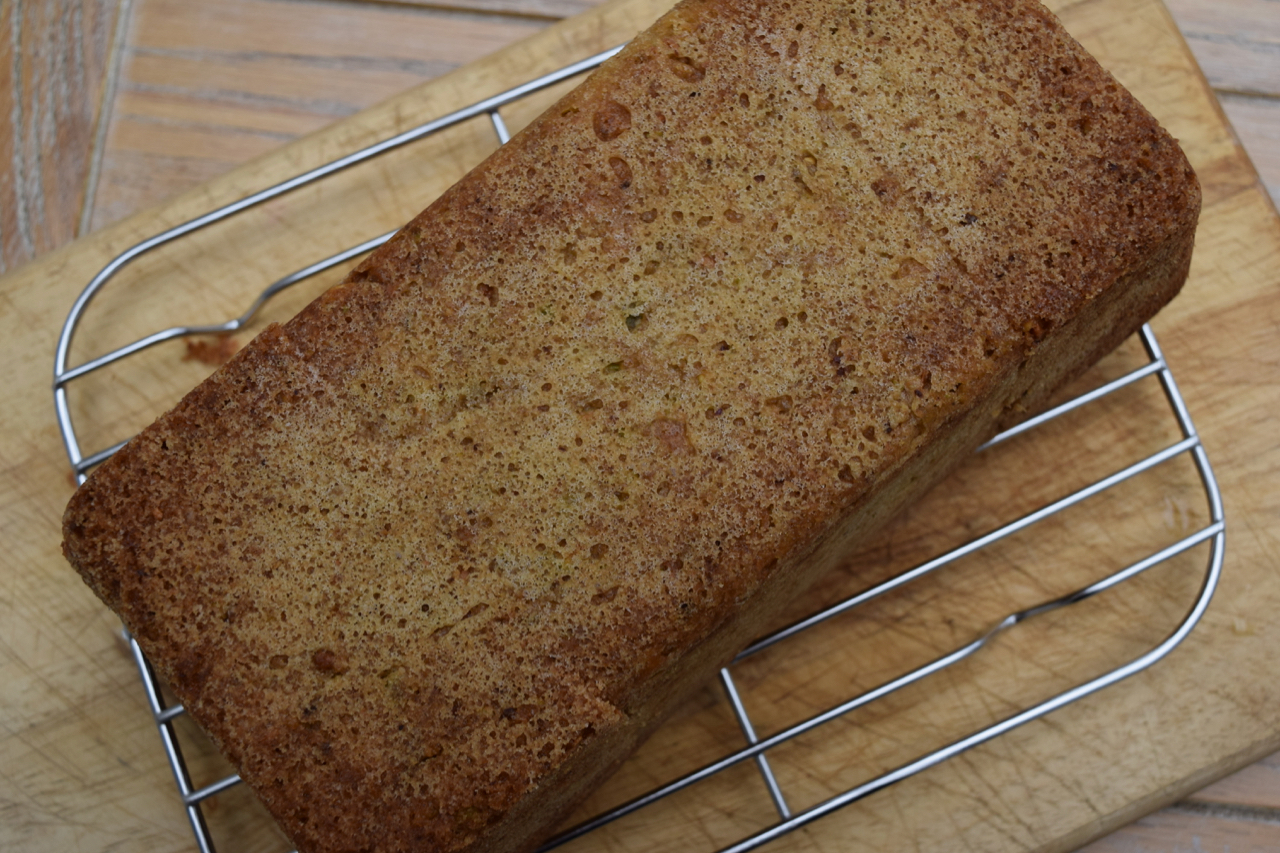 To make the icing, whisk around 5 tablespoons lemon juice into the icing sugar until you have a thick, pourable icing.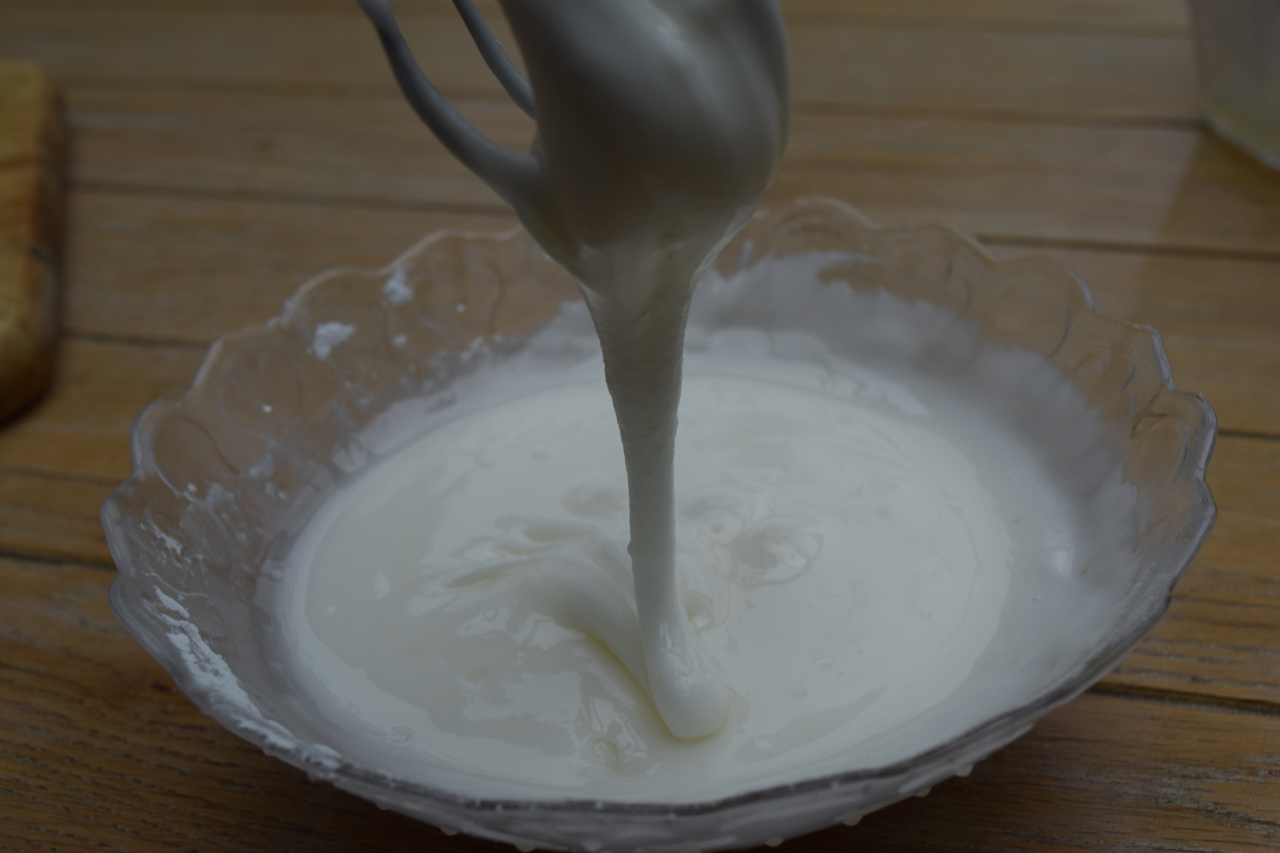 Pour/spoon the icing onto your cooled cake and let it drizzle down the sides. Decorate your cake with the reserved crushed pistachios.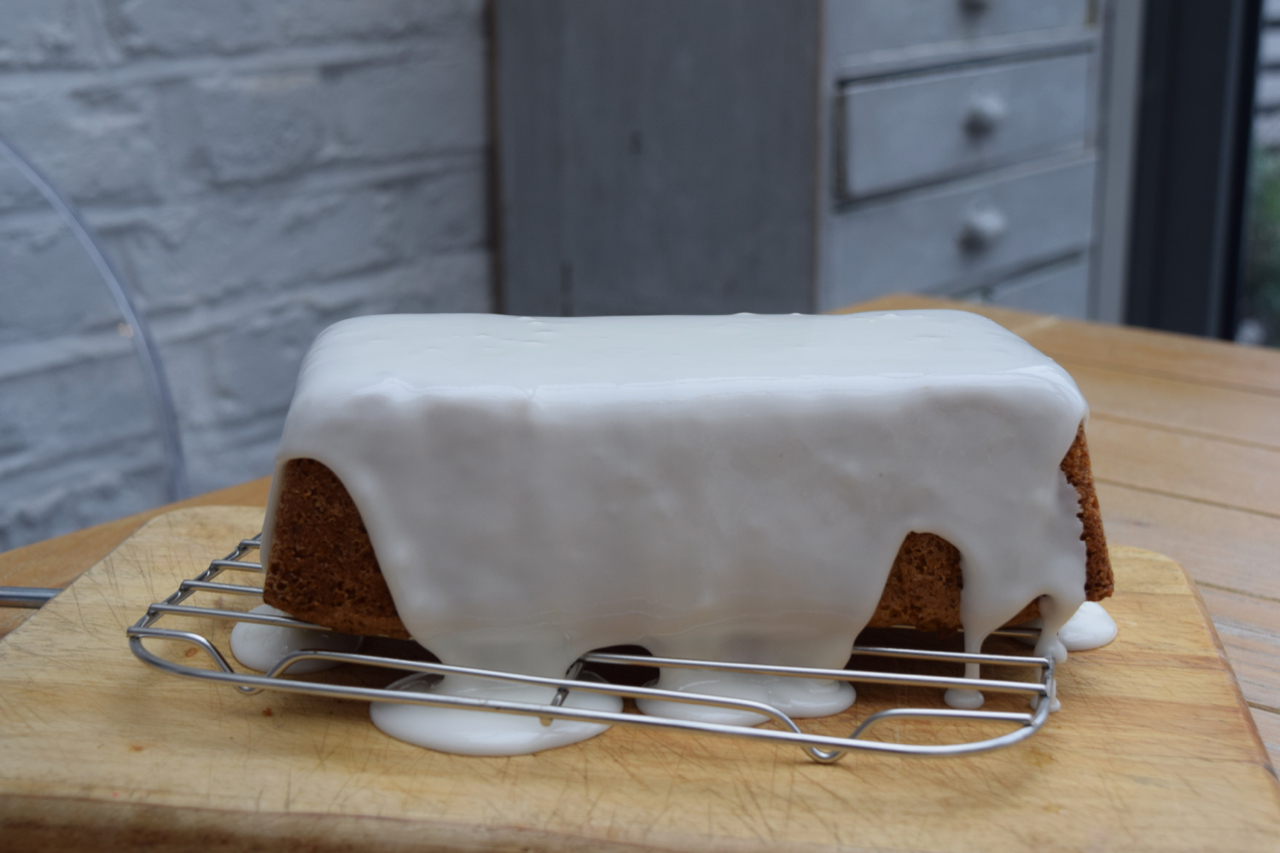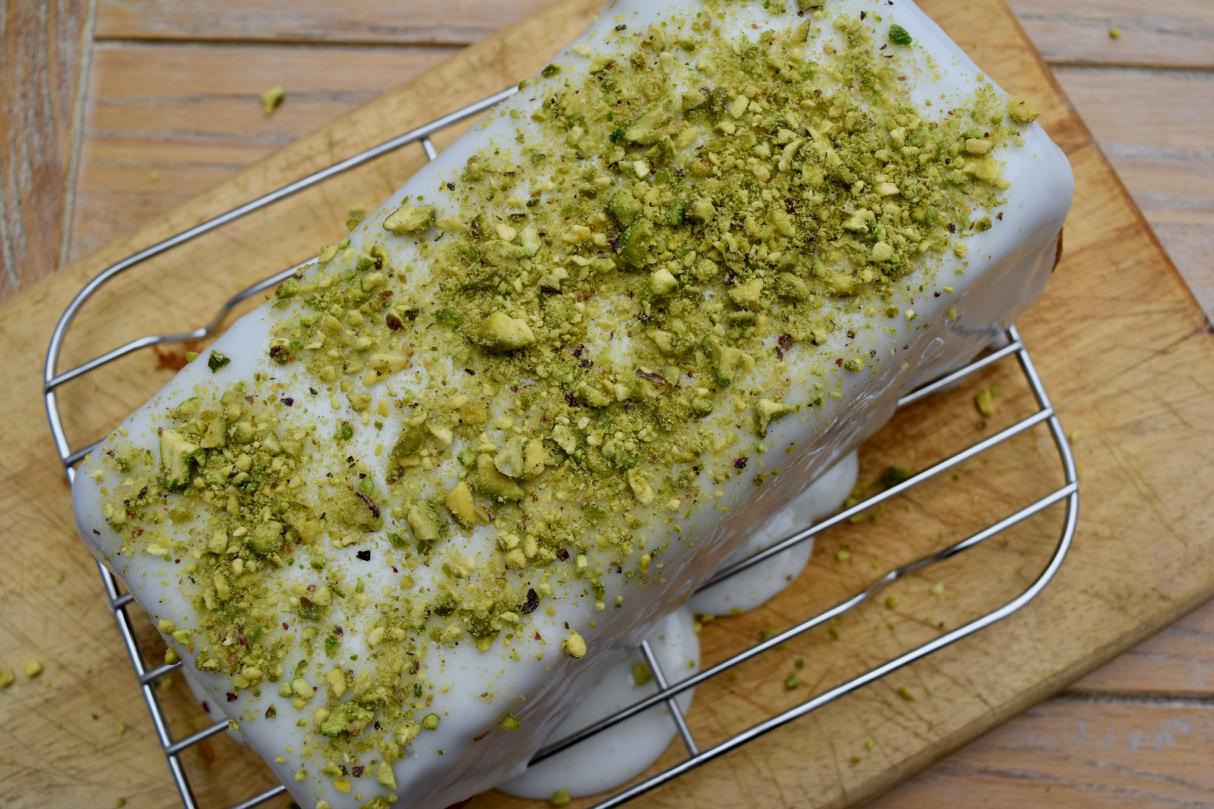 Serve in bloody great big slabs, it's too good not to.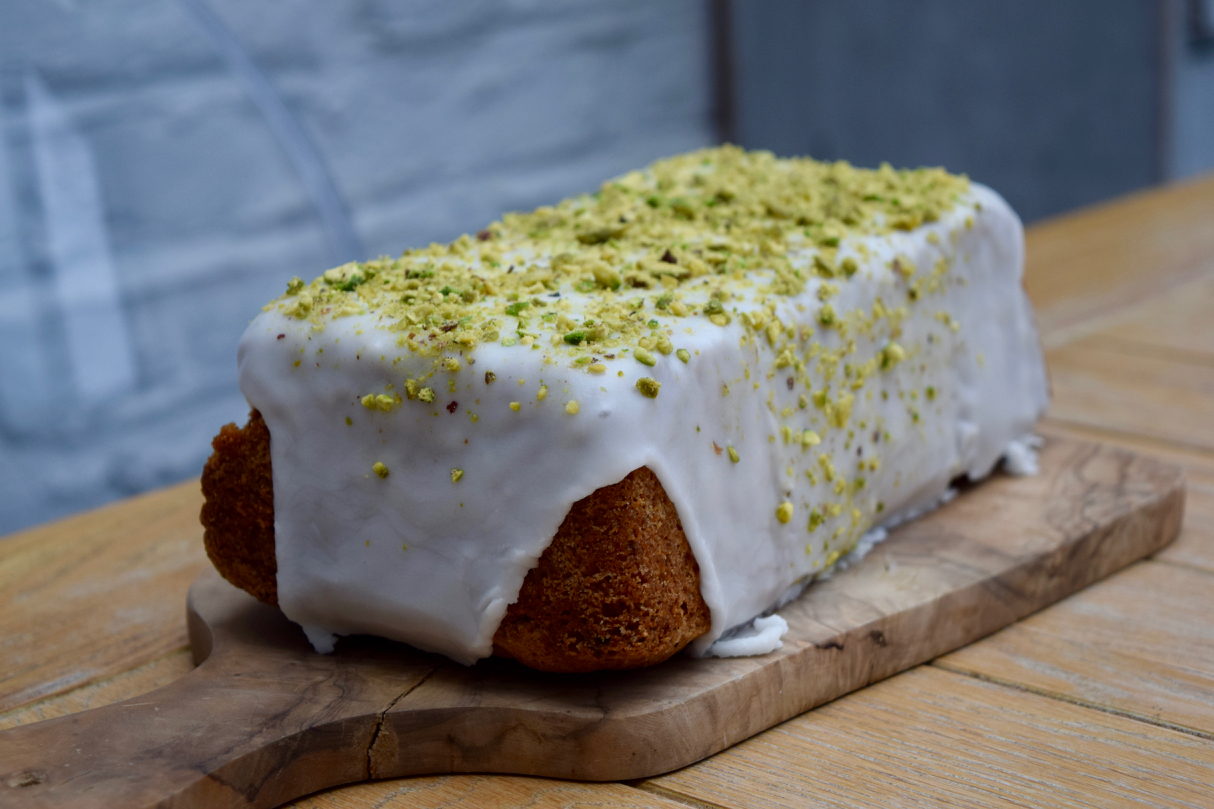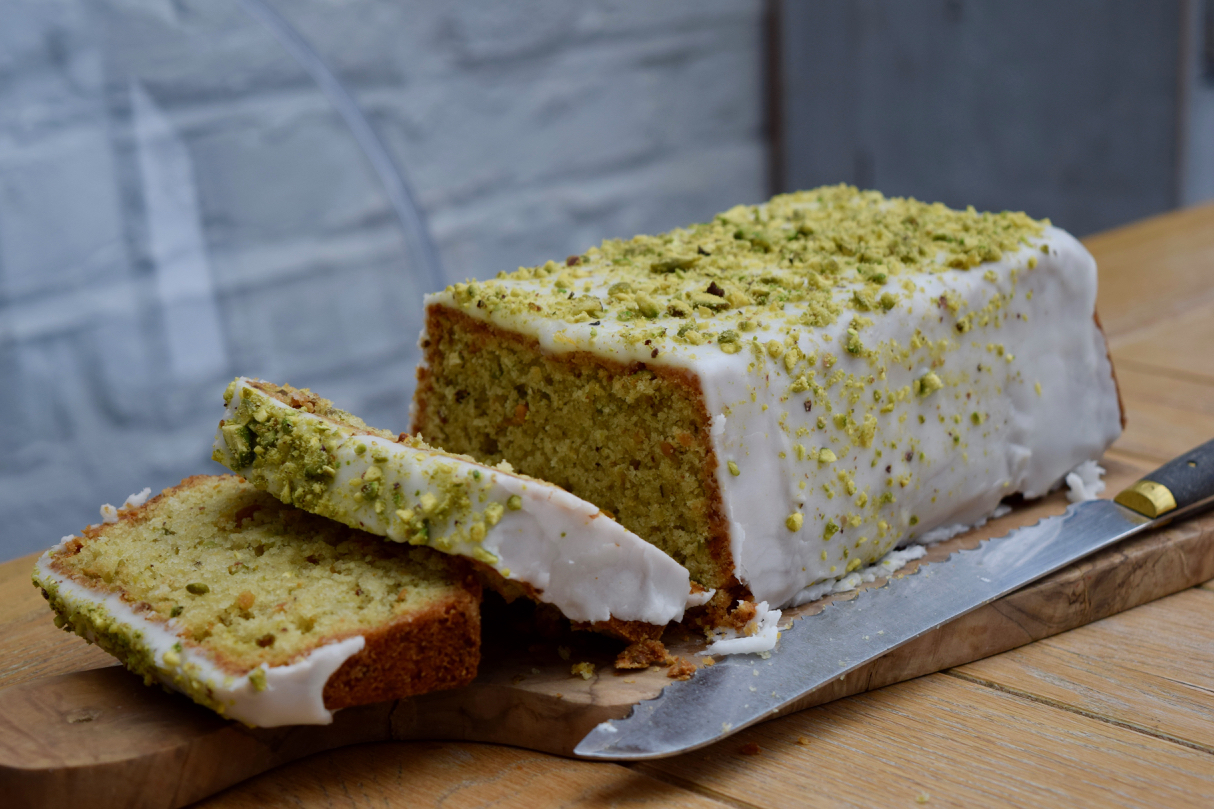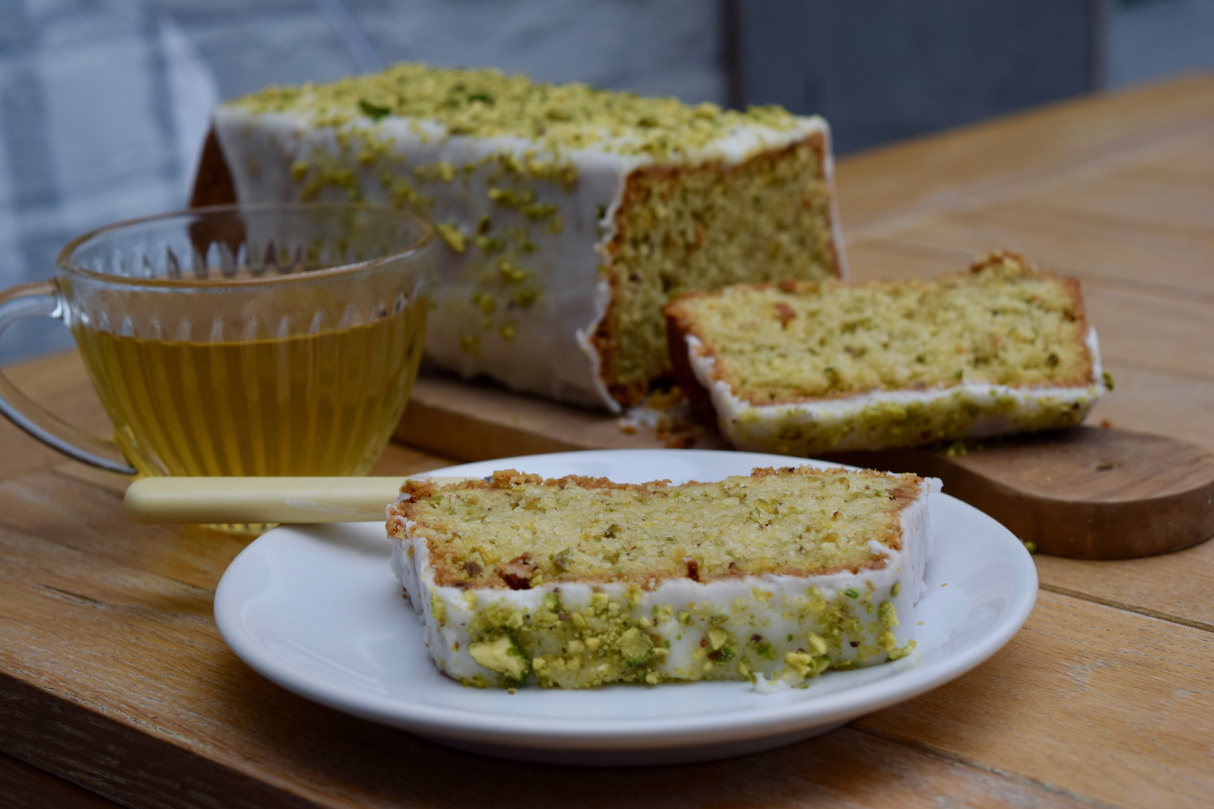 I could go on and on and on about this nutty, zesty, vegan cake, but I think it sells itself. So we'll leave it at that.
Lucy x
Lemon Pistachio Loaf Recipe
Makes a good sized loaf cake, around 8 slices
You will just need a bowl for this and maybe a chopping device for the nuts, oh and a buttered 1 kilo loaf tin
100g pistachios, unsalted
2 lemons, zested
220g plain flour
200g caster sugar
2 teaspoons baking powder
3/4 teaspoon salt
80ml vegetable oil
5 tablespoons olive oil
7 tablespoon lemon juice – 2 for the cake, 5 for the icing
125ml water
150g icing sugar, sifted
Pre heat your oven to 160 degrees fan assisted and butter your loaf tin and line with a strip of baking paper to aid removal of the cake once cooked.
Blitz your pistachios in a food processor, blender or chop by hand. You don't want dust, just a rubble like texture with some bigger bits. Reserve a heaped tablespoon for decoration.
In a large bowl mix together the flour, sugar, baking powder and salt. Add the zest of two lemons and the pistachios and mix again.
In a small jug whisk the olive oil with 2 tablespoons of lemon juice, the water and vegetable oil. Pour this into the dry ingredients and gently fold it all together; don't overmix or the mixture may become oily.
Scrape this into your buttered loaf tin and level the top. Put into the pre heated oven for 45 to 50 minutes. The loaf cake is ready when a skewer comes out clean when poked in the middle and it's golden and firm. Leave to cool then remove to a wire rack. The cake may sink in the middle, but that's part of it's charm.
For the icing, mix the icing sugar with around 5 tablespoons of lemon juice until you have a thick, pourable icing. You may need a little more lemon juice, add accordingly.
If your cake has sunk, then turn the loaf over and ice the bottom side. Spoon/pour the icing over your cooled loaf cake and decorate with the reserved pistachio nuts. Slice into slabs and try not to eat more than two or three pieces at a time.