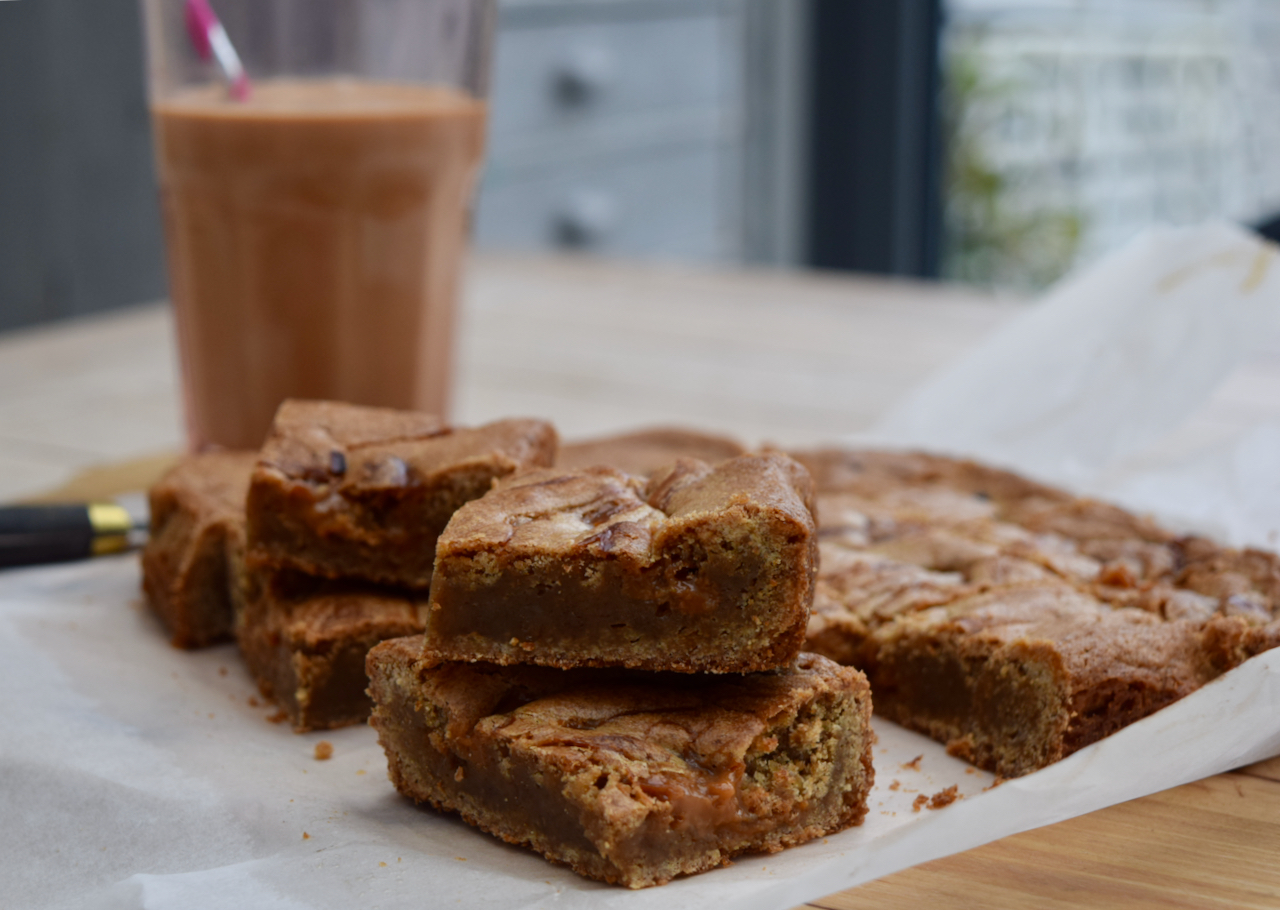 Caramel Coffee Blondies recipe
I've have had a run of making coffee cakes recently; it's everyone's favourite birthday cake, from my nephews to work colleagues, caffeine based bakes are the flavour of the month. So I thought I'd stick with a theme and fashion a Caramel Coffee Blondie which is a) far less of a kerfuffle to make than a cake and b) panders to my uni returning youngest son who wants caramel in everything.
Blondies have the reputation for being the paler, less interesting version of a brownie. Not true in my mind, as is evident from the amount of blondie based recipes here on LL. And these caramel coffee ones, are chewy, sweet, coffee infused beauties. Made in one bowl, whip these up at a moments notice, slightly under-bake them then pop into the fridge to chill into firm, chewy perfection.
Chilled caramel blondies are new to me, they are a whole new food group, as far as I'm concerned, and will be eaten like this for evermore.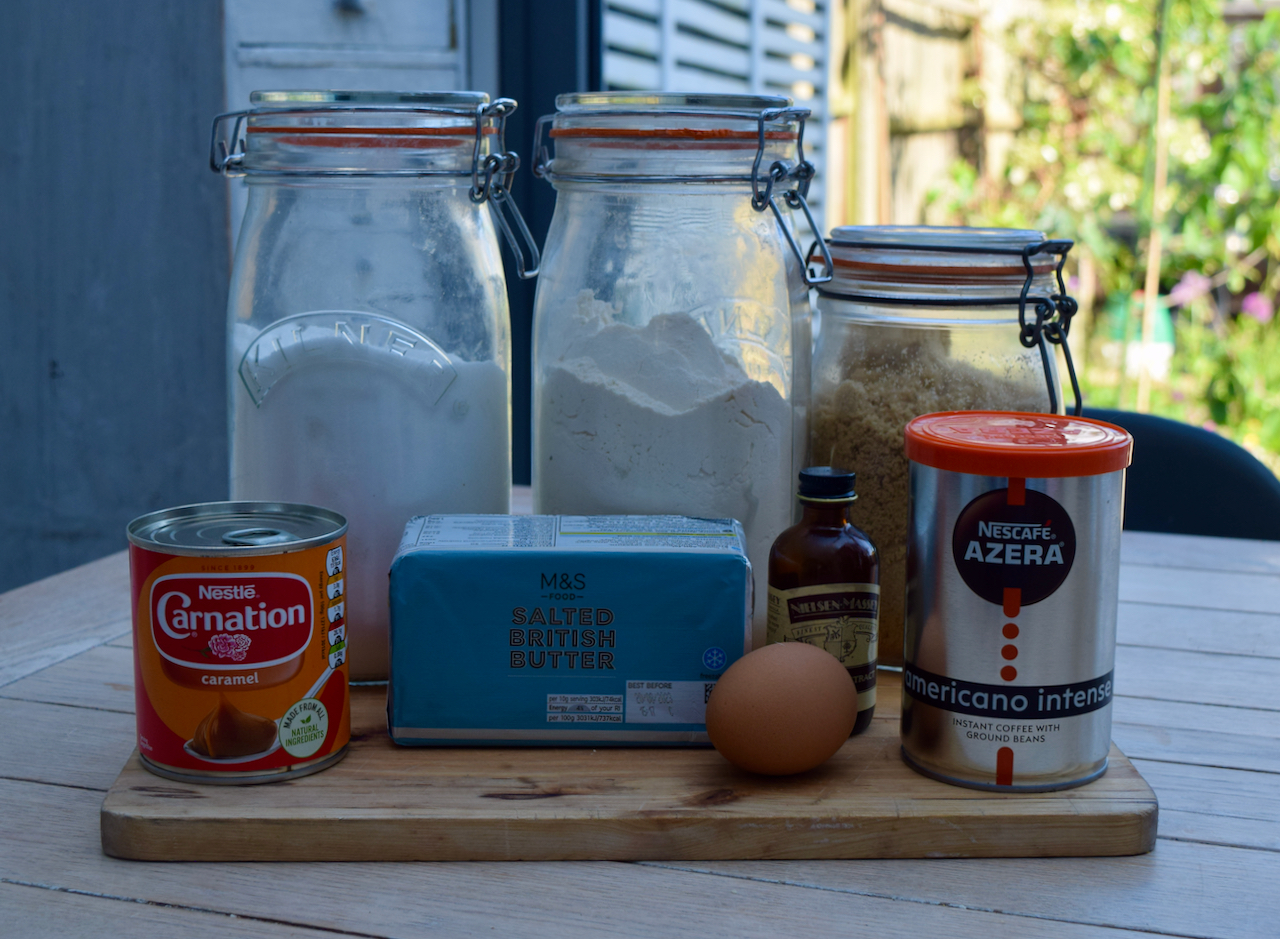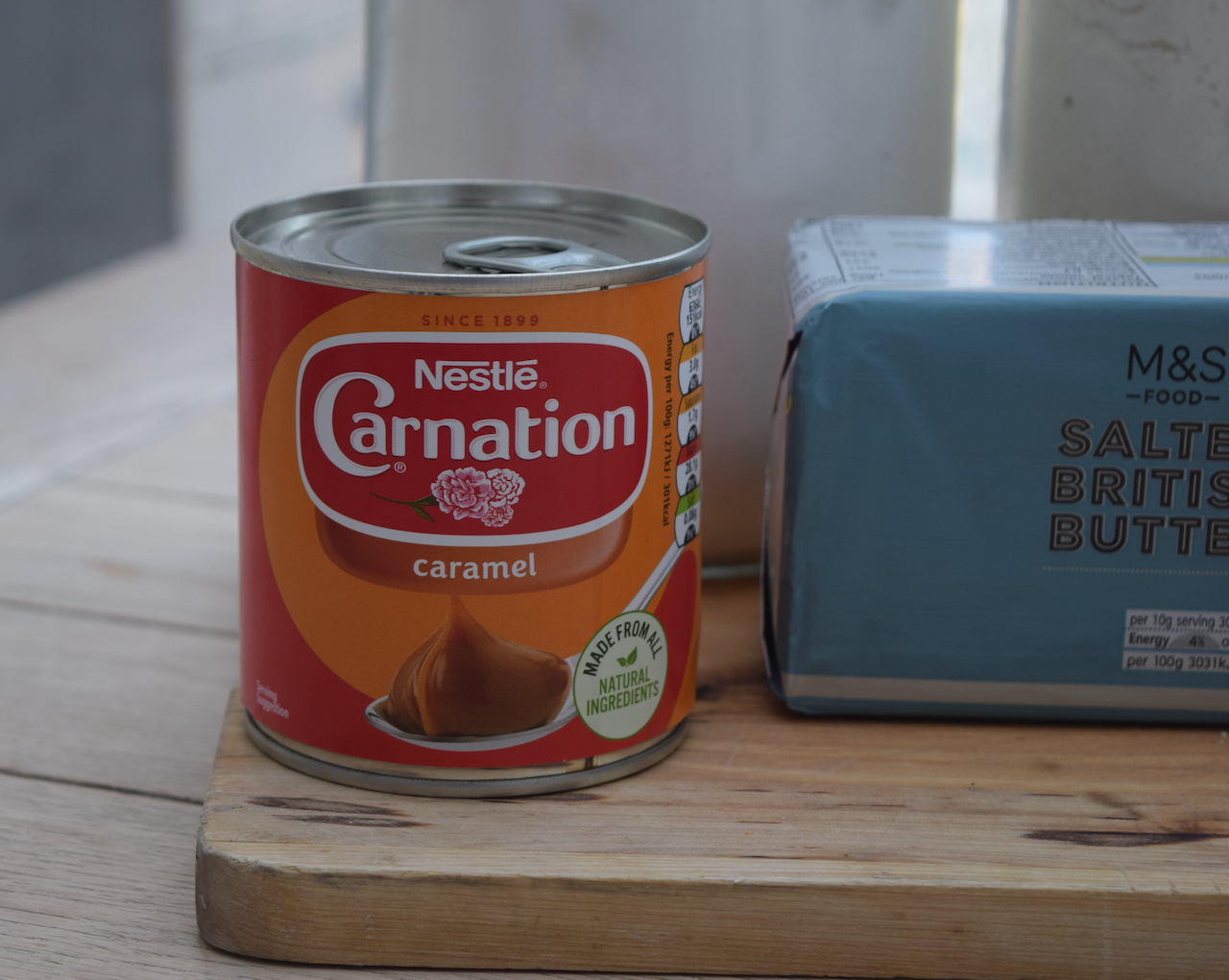 All your favourite blondie players featuring in the line up along with some instant espresso coffee powder for a tiny coffee kick. The Carnation caramel is a storecupboard staple of mine; ever present for all my caramel based requirements. They bring a swirl of sweetness and a bit of chew to the party.
Make a start by pre heating your oven to 160 degrees fan assisted and by lining a 20cm square tin. Next take a large bowl and melt the butter in the microwave. If you don't have one, use a small pan on the hob. Whisk in the soft brown sugar until it's smooth-ish.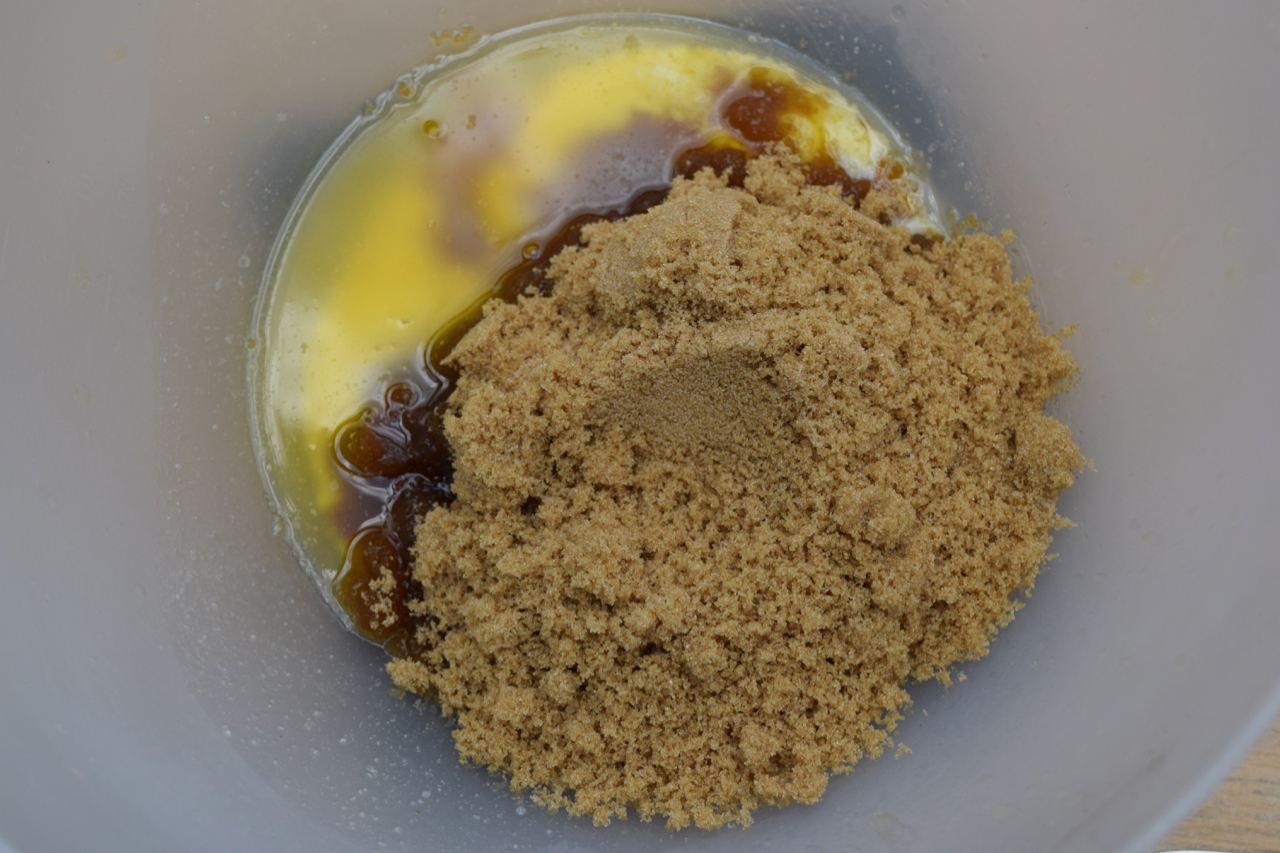 Add the egg and vanilla extract and whisk again.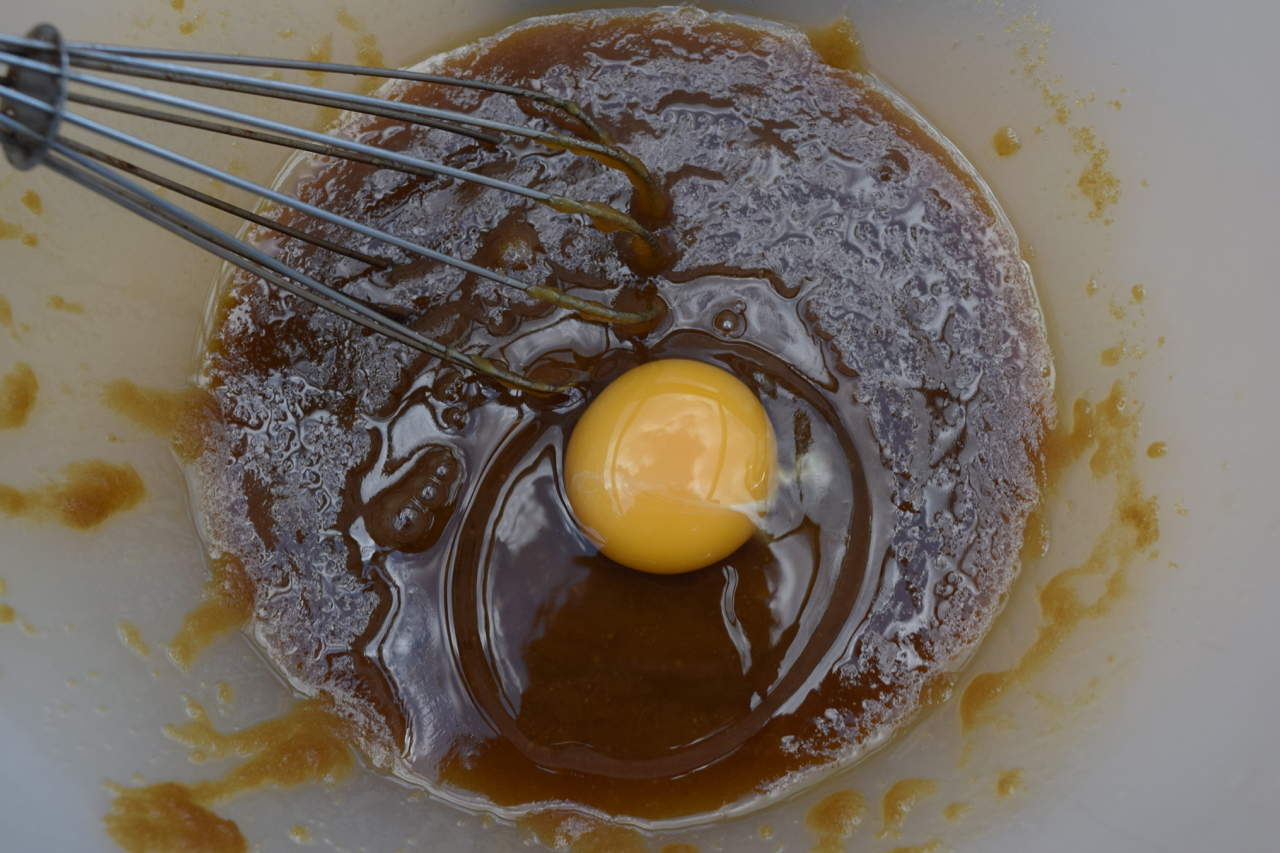 Now fold in the plain flour and pinch of salt until you have a thick batter.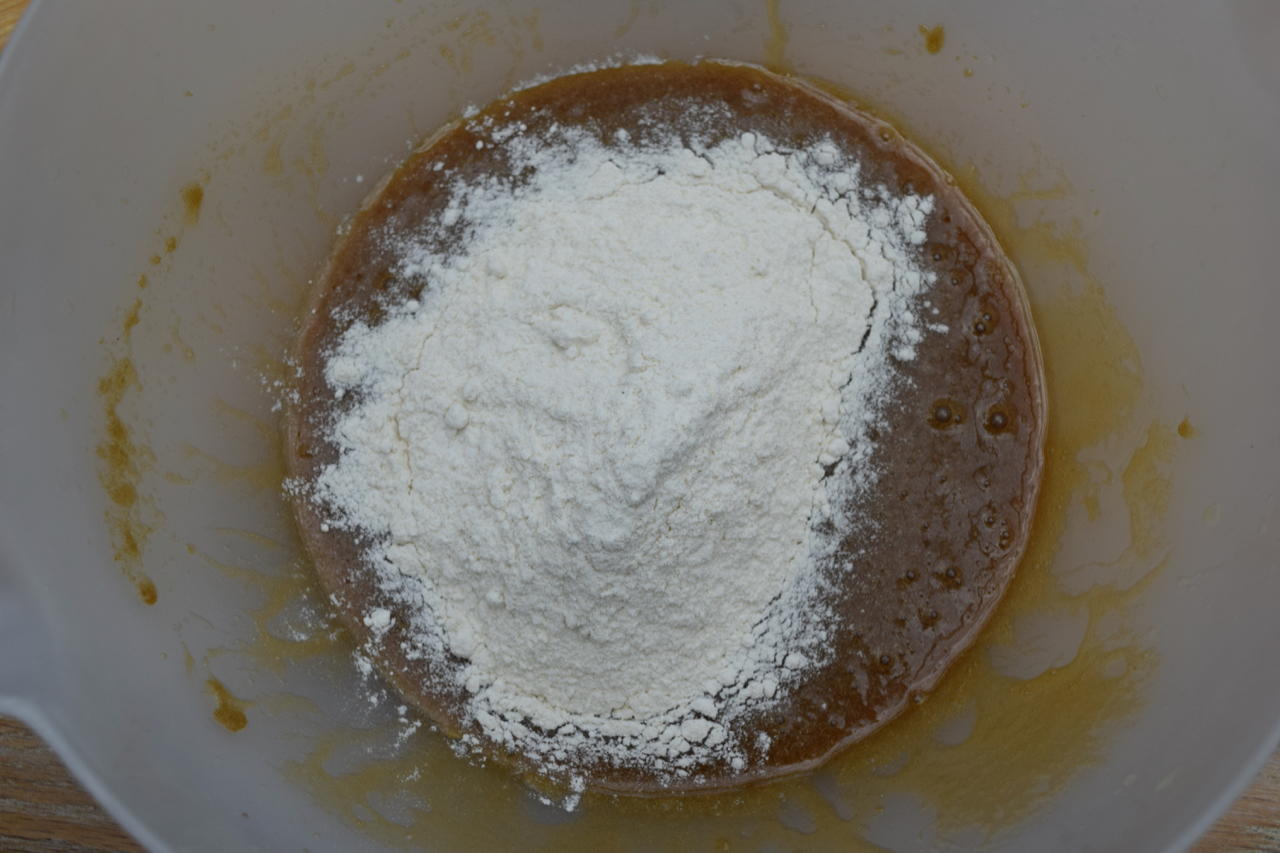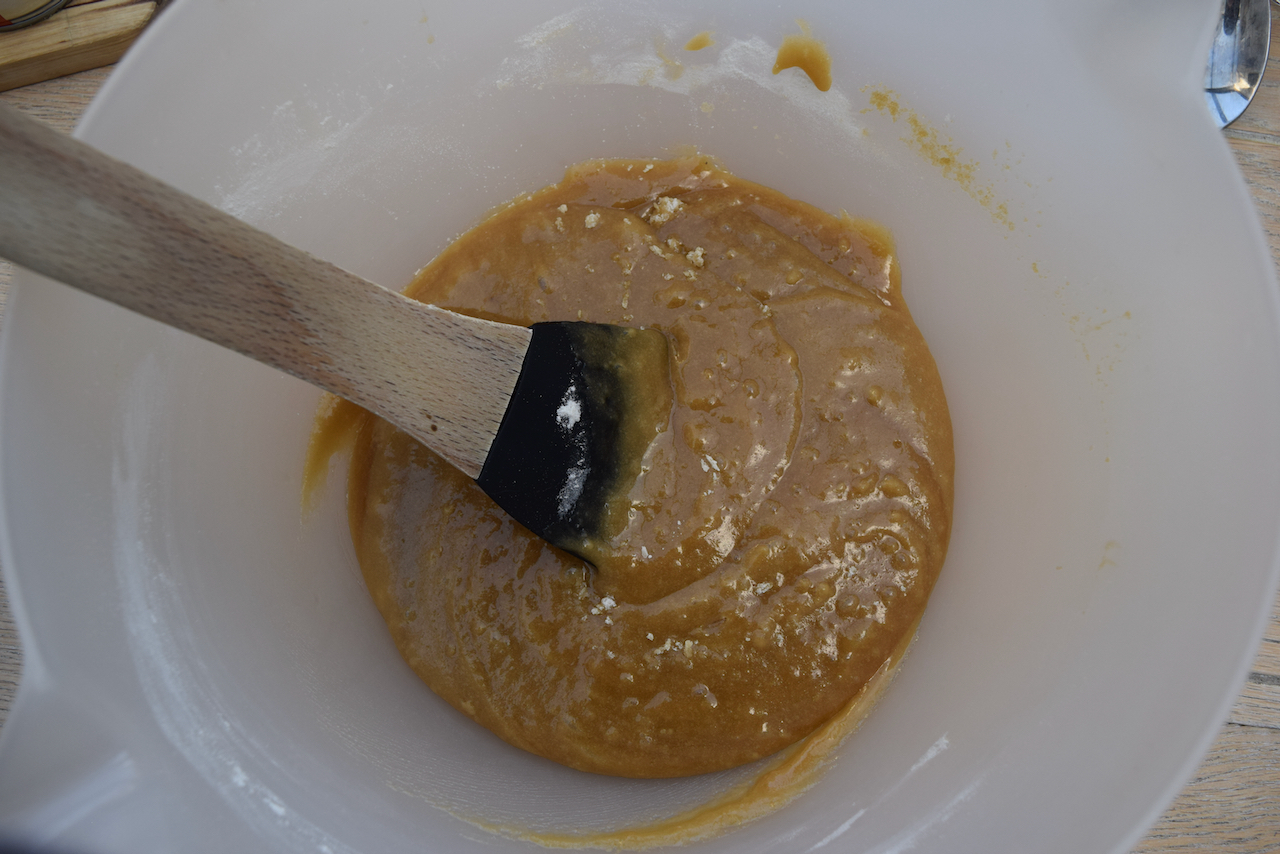 Spoon in the instant espresso powder, stir until barely mixed then scrape this delicious mixture into your lined tin, trying desperately not to lick the spatula.
Now dollop teaspoons of the thick caramel onto the blondie batter then swirl with the tip of a knife to create, well, swirls.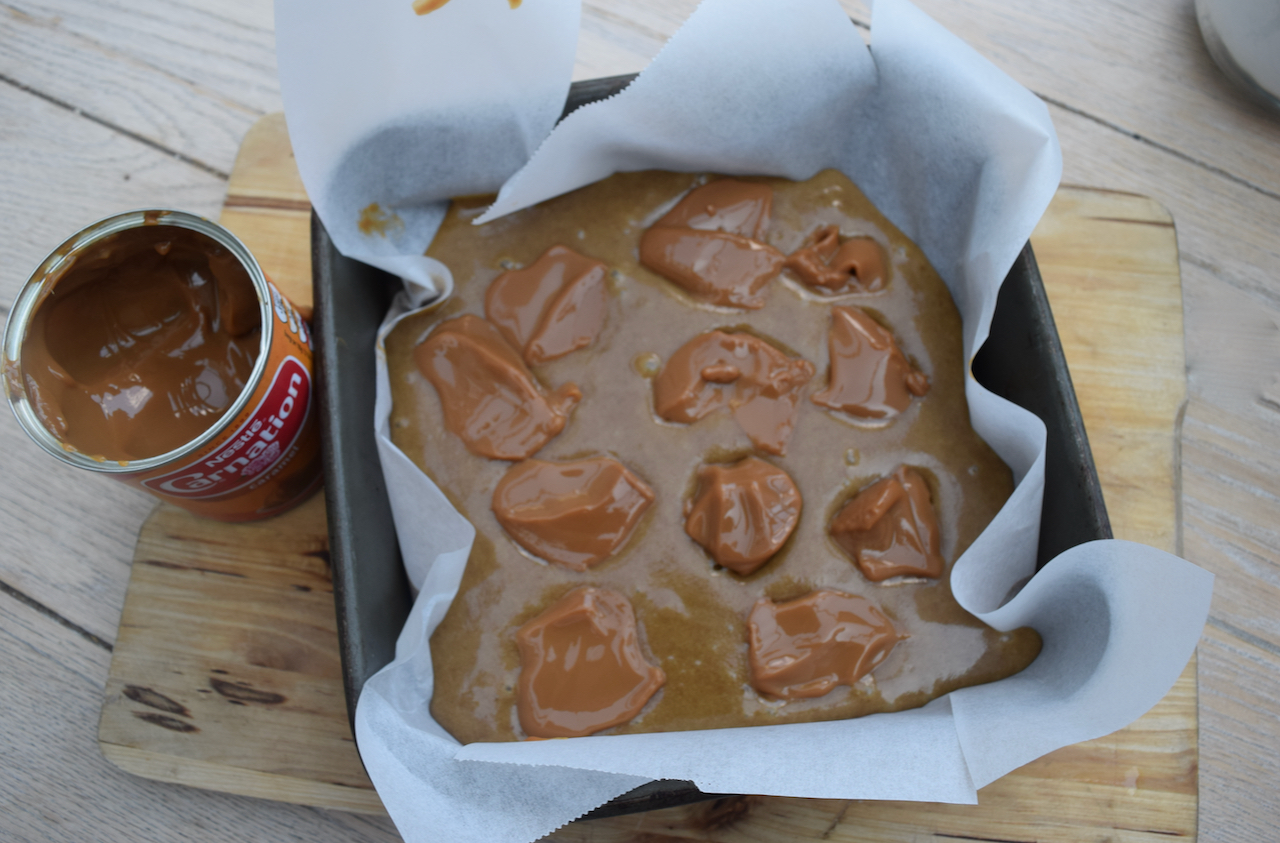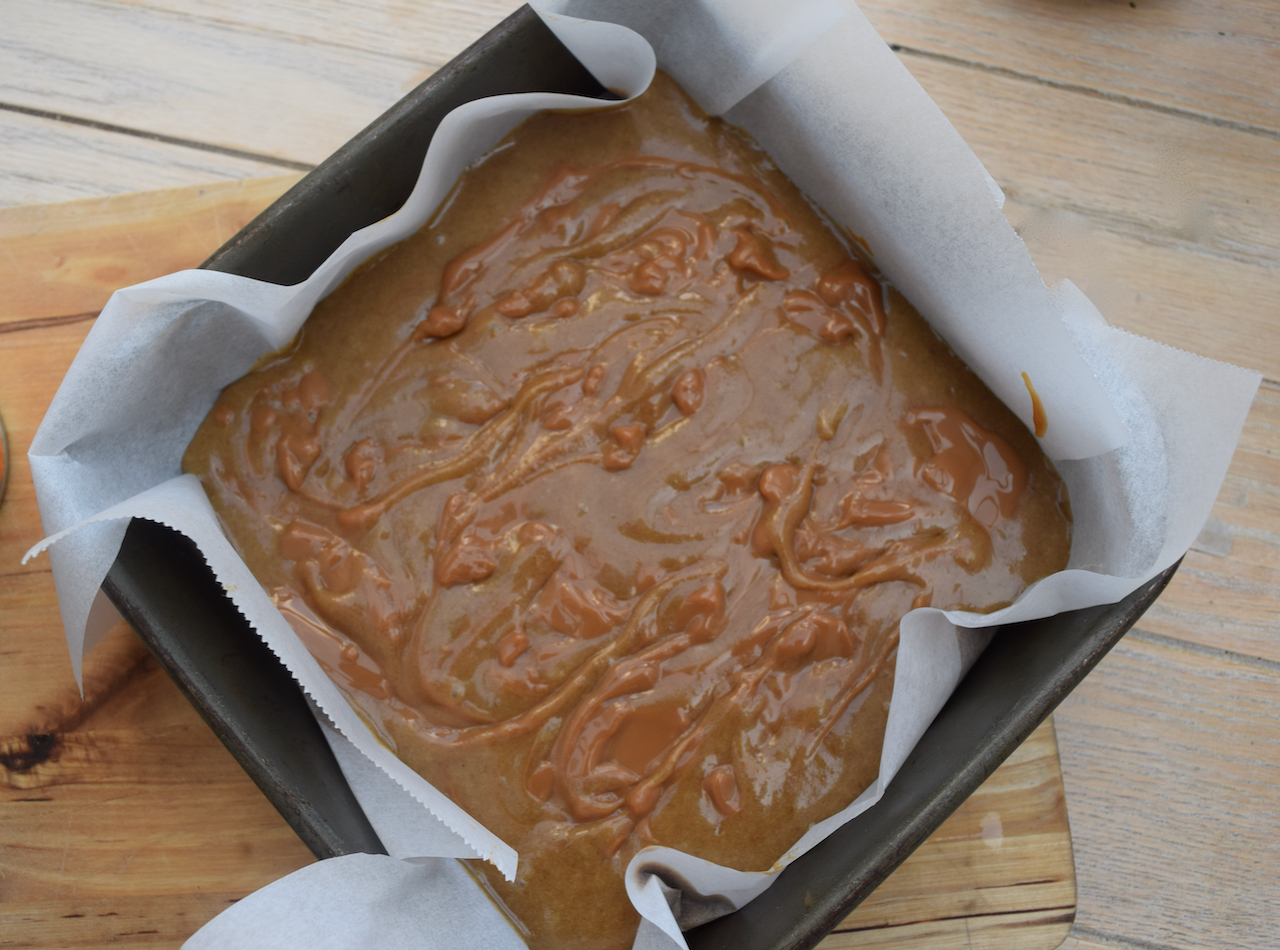 Bake for 25-ish minutes or until the blondie is golden, just firm to the touch and a skewer comes out clean when you poke it in the middle.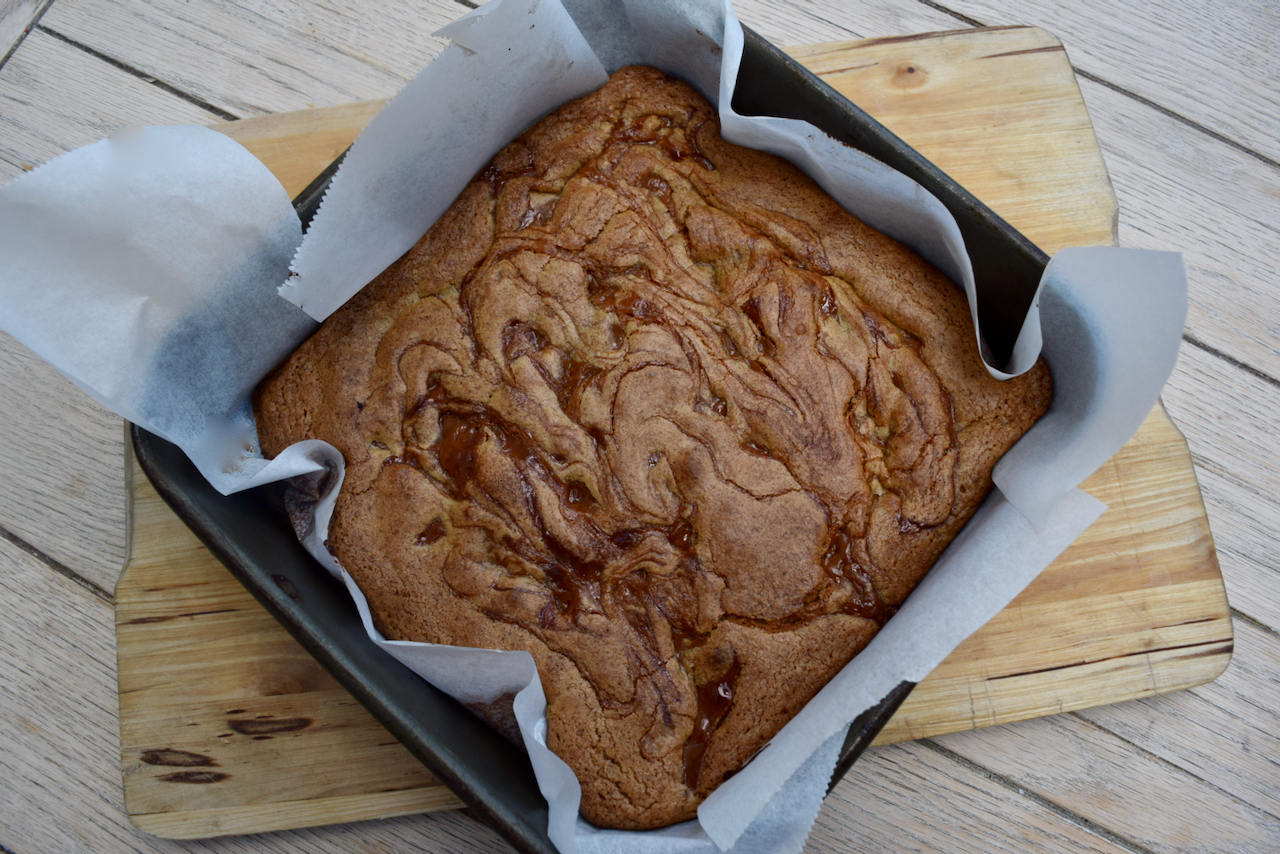 Leave to cool in the tin before wrapping the slab of caramel coffee deliciousness up and popping in the fridge to chill.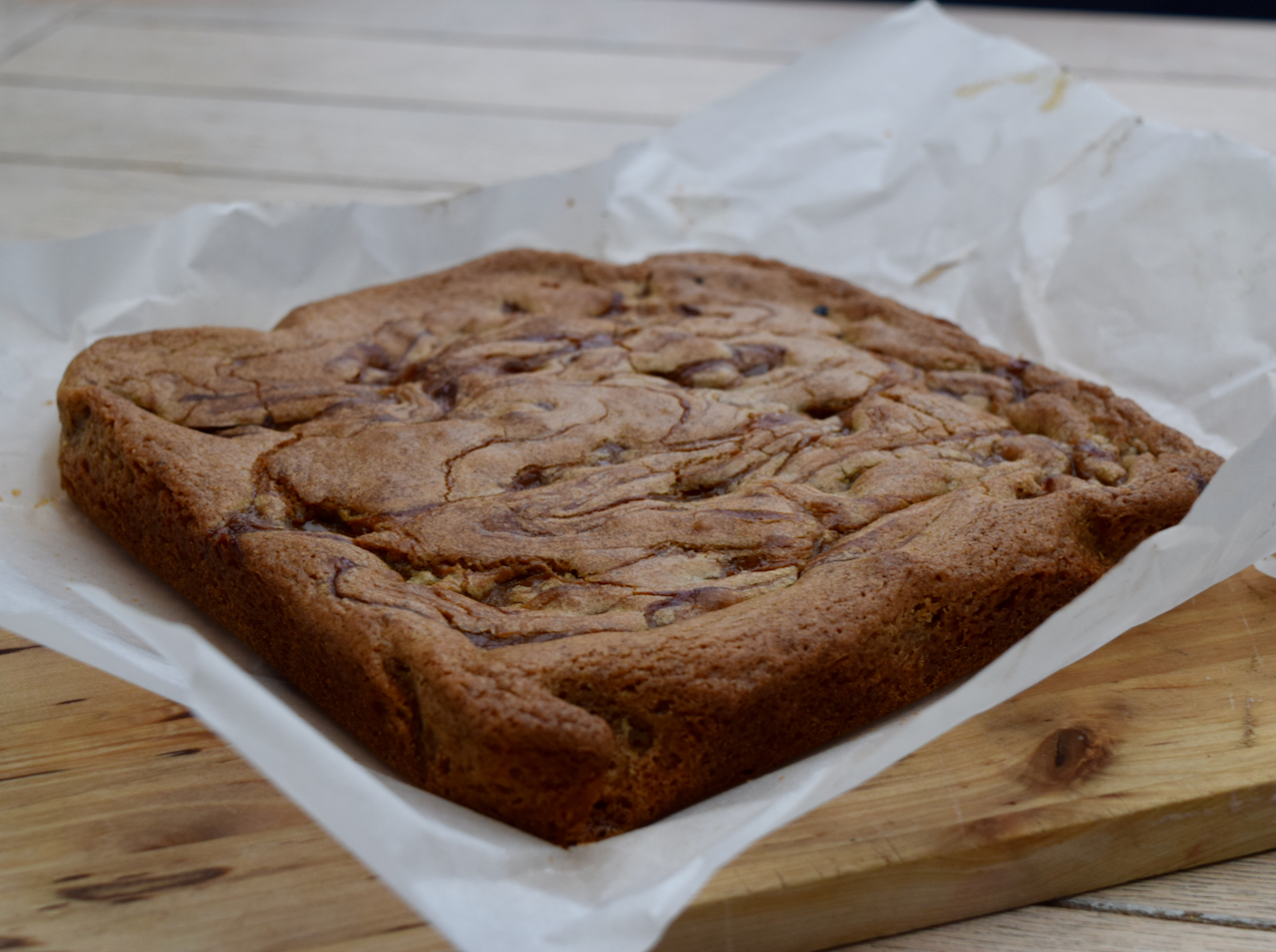 Once chilled, the blondies are easier to cut and fudgy and divine. Tuck right in, chilled coffee milk totally optional, but so good.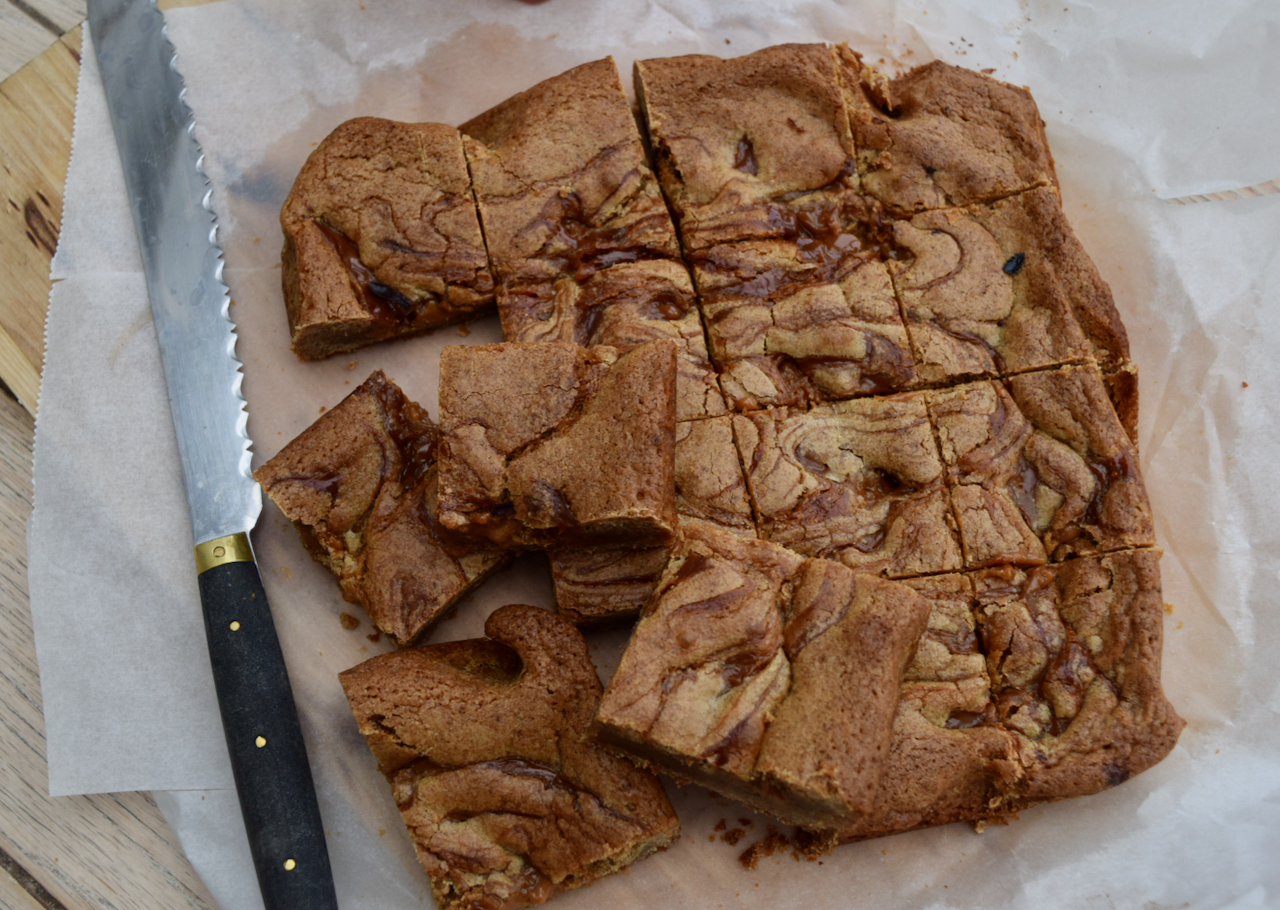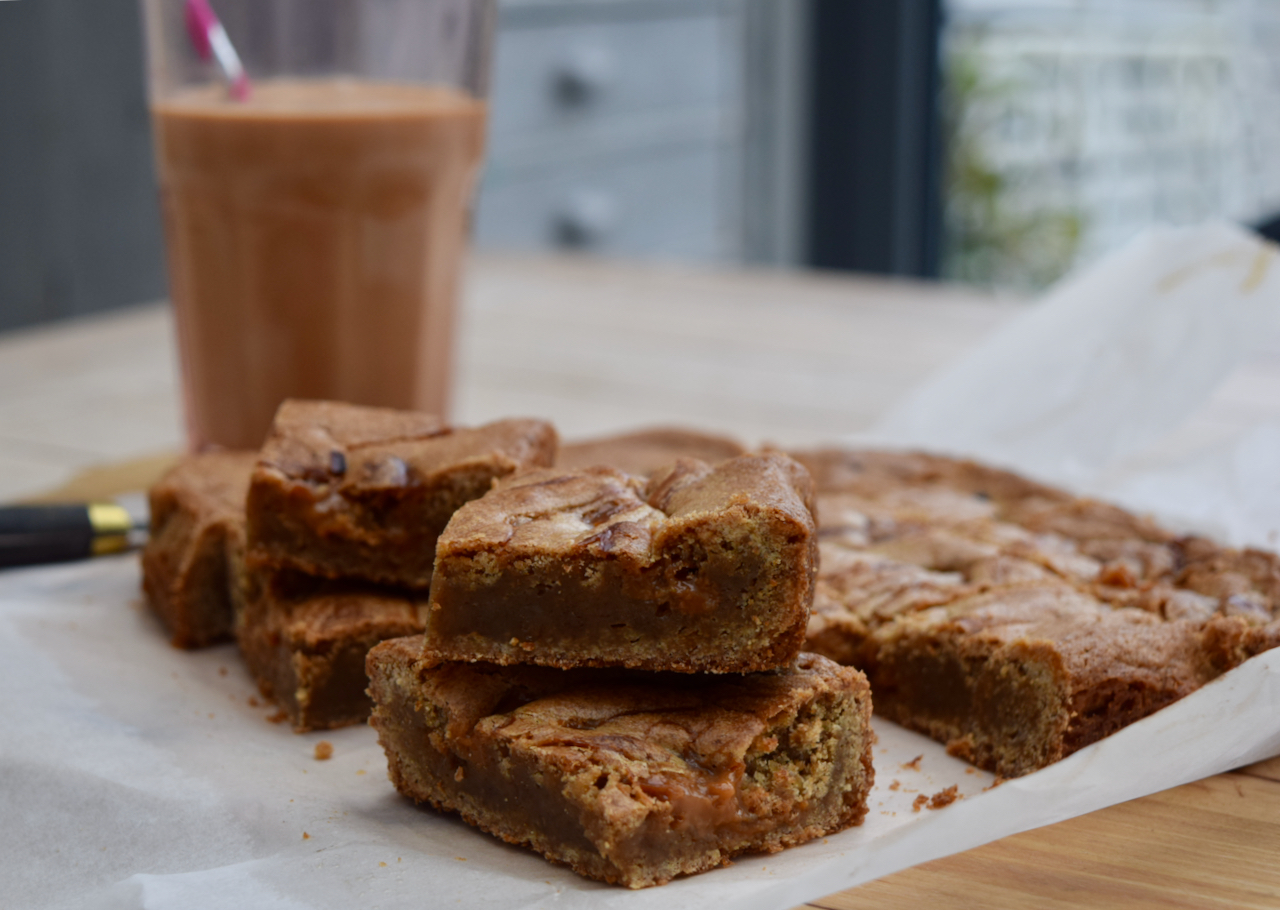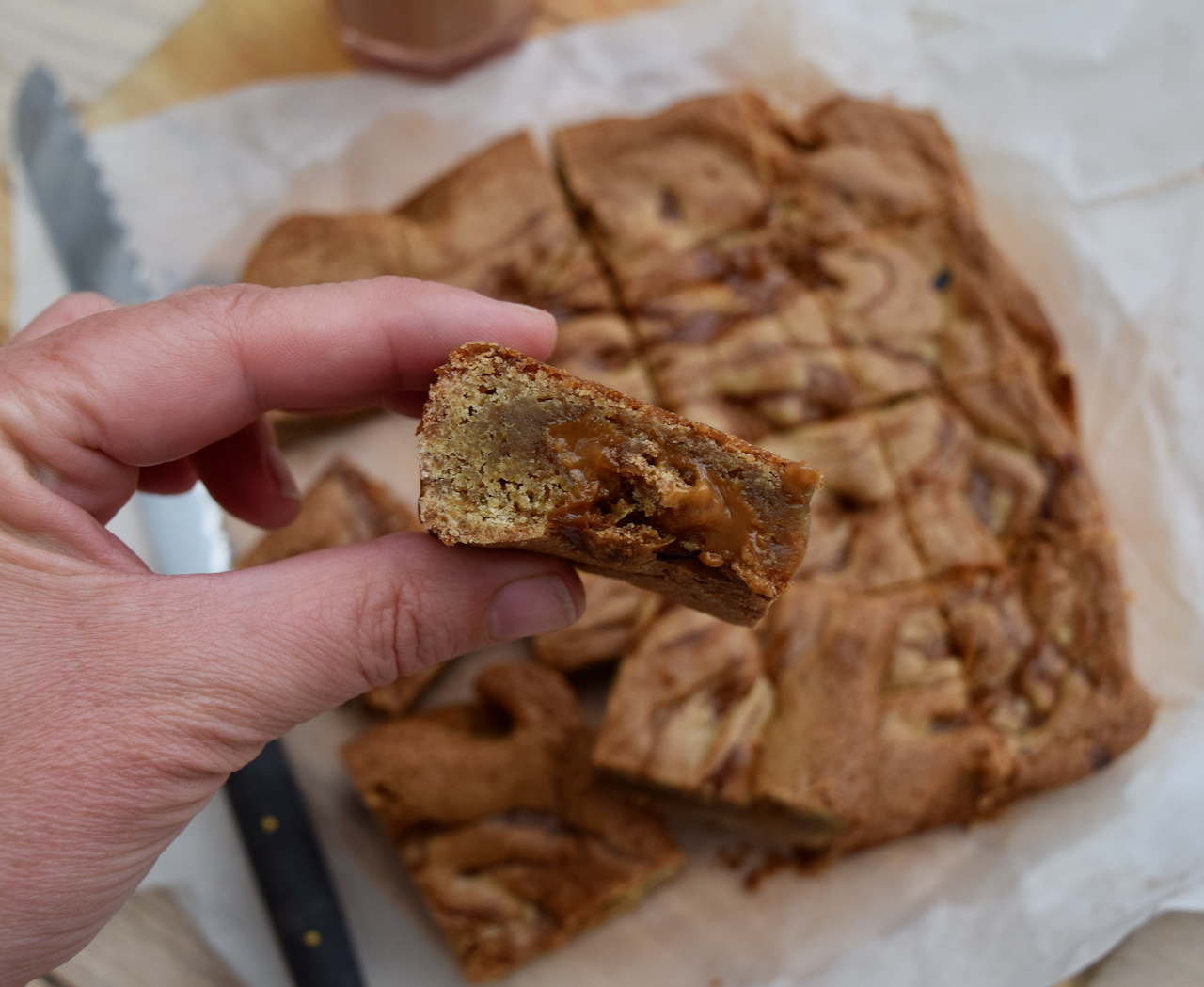 These blondies are a bit like your morning coffee; a quick pick me up, just maybe with a couple more sugars than you usually take, but so, so good.
Lucy x
Caramel Coffee Blondies recipe
Makes around 16 squares
You will just need bowls and a lined or buttered 20cm square tin
115g butter, melted
215g soft brown sugar
1 egg
1 teaspoon vanilla extract
A good pinch salt
125g plain flour
1 tablespoon instant espresso powder
Approximately 150g (half a tin) of thick caramel sauce, I used Carnation
Take your square tin and line or butter well. Pre heat the oven to 160 degrees fan assisted.
In a small pan or large bowl in the microwave, melt the butter. Mix in the soft brown sugar then whisk in the egg and vanilla extract.
Fold in the flour and salt until you have a smooth batter. Gently stir in the espresso powder then scrape into your lined tin. Dollop teaspoons of your thick caramel sauce onto the top of the blondie mixture, then using the point of a knife, swirl artistically. Bake for 25-ish minutes or until golden, firm and a skewer comes out clean when poked in the middle.
Allow to cool before wrapping in cling film or baking paper and putting in the fridge until cold and set. Cut into around 16 squares and devour as they are or serve as a dessert with ice cream. These will keep in a tin, well wrapped for 3 to 4 days.