Funfetti Blondie Recipe
American baking websites are laden with funfetti/sprinkle/hundreds and thousands based recipes. If its not funfetti brownies, blondies or cookies then its funfetti cakes or fudge. The quality of the American sprinkles are far superior to ours, with much brighter colours. Ours are still a bit wishy washy and small, however, we are upping our hundreds and thousands game, and you can now find more and more colourful and interesting ones in supermarket baking sections and on cake supplies websites. My sprinkle collection comes via my boss who regularly visits the US. I am a slightly sprinkle obsessed, if you hadn't already guessed.
Funfetti recipes also have a particular flavour, they taste like cake mixture, which comes from the addition of both vanilla and almond extracts.  I found this delicious recipe on the Beantown Baker's website, I have tried others, but this one works best. Not only does the finished blondie taste delicious, the mixture is truly yum too.
I know this because I had it for breakfast today.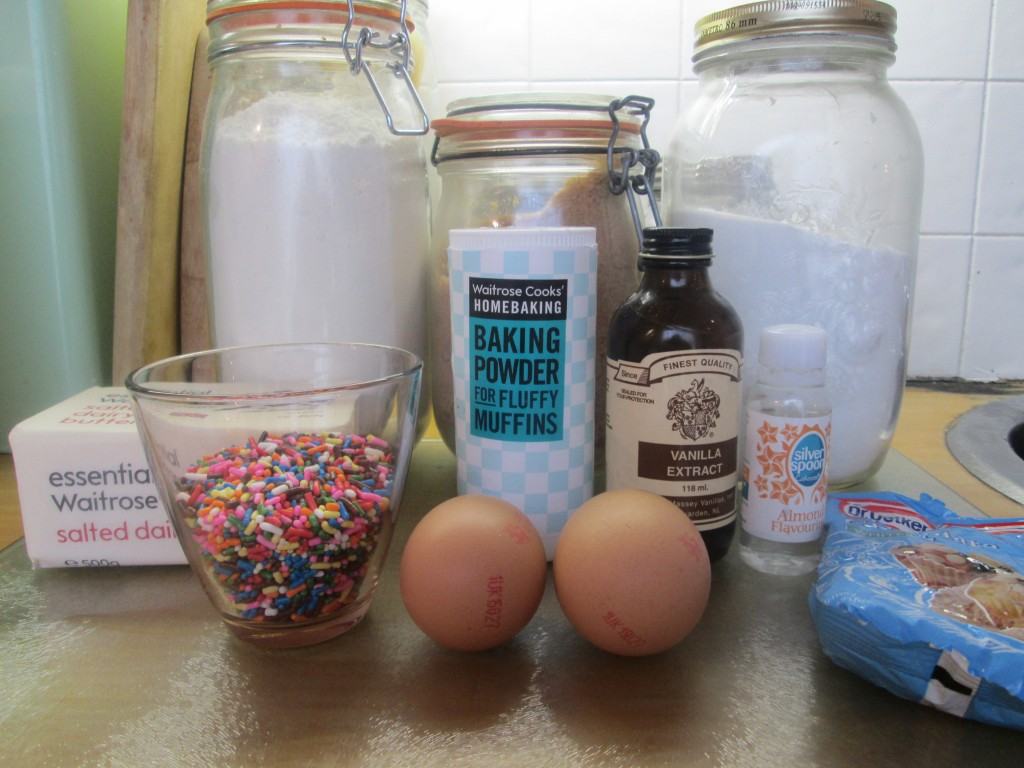 Put your oven on to 170 degrees (fan assisted) to pre heat.
Melt your butter in a microwaveable bowl in 30 second bursts (mine took 3 bursts).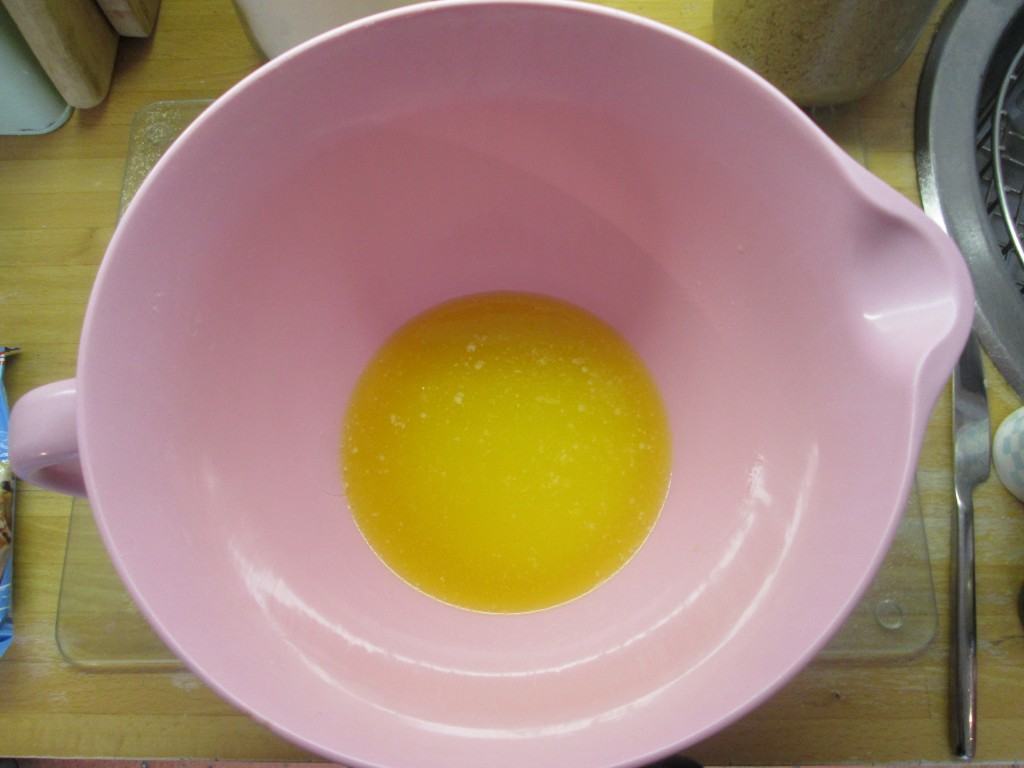 Cool slightly then add both light brown and caster sugars. Whisk these together until well mixed and fudgey looking.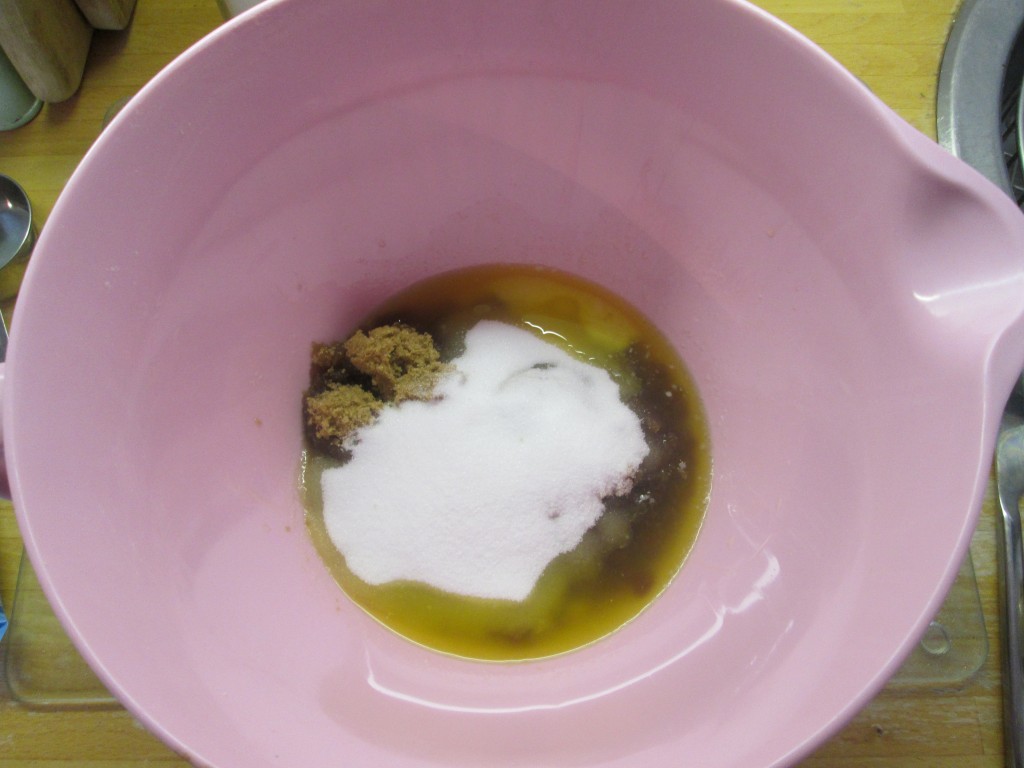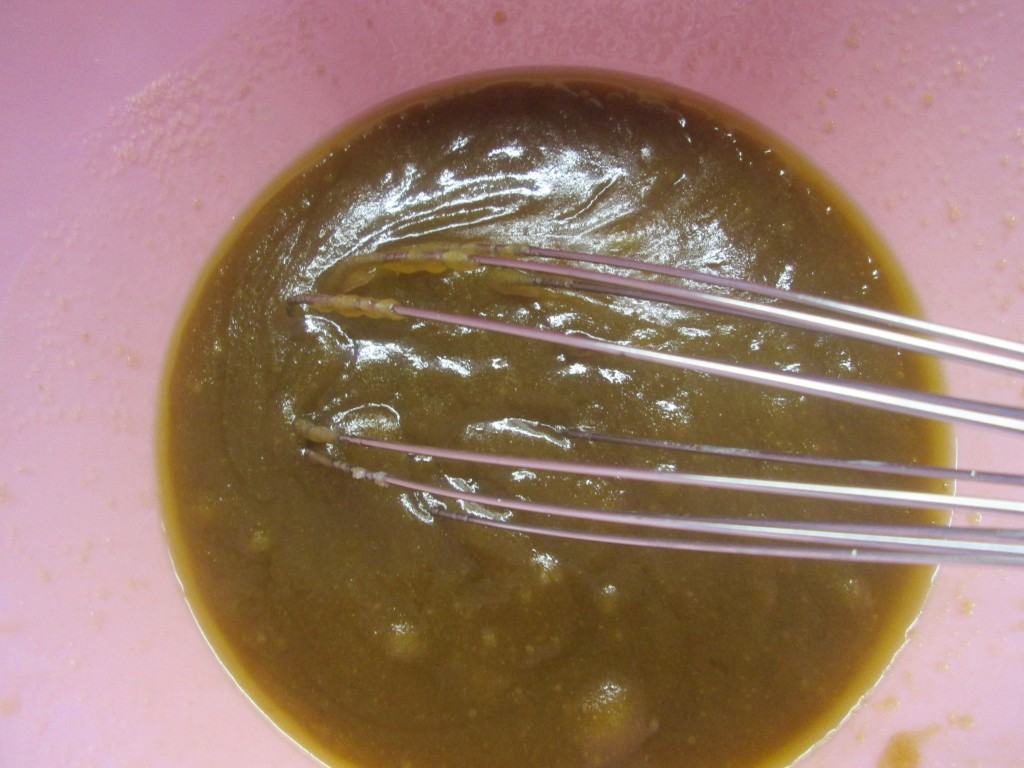 Whisk in the eggs and both vanilla and almond extracts. Here's when the mixture really starts to taste good. A bit accidentally splashed up from the whisk and landed in my mouth.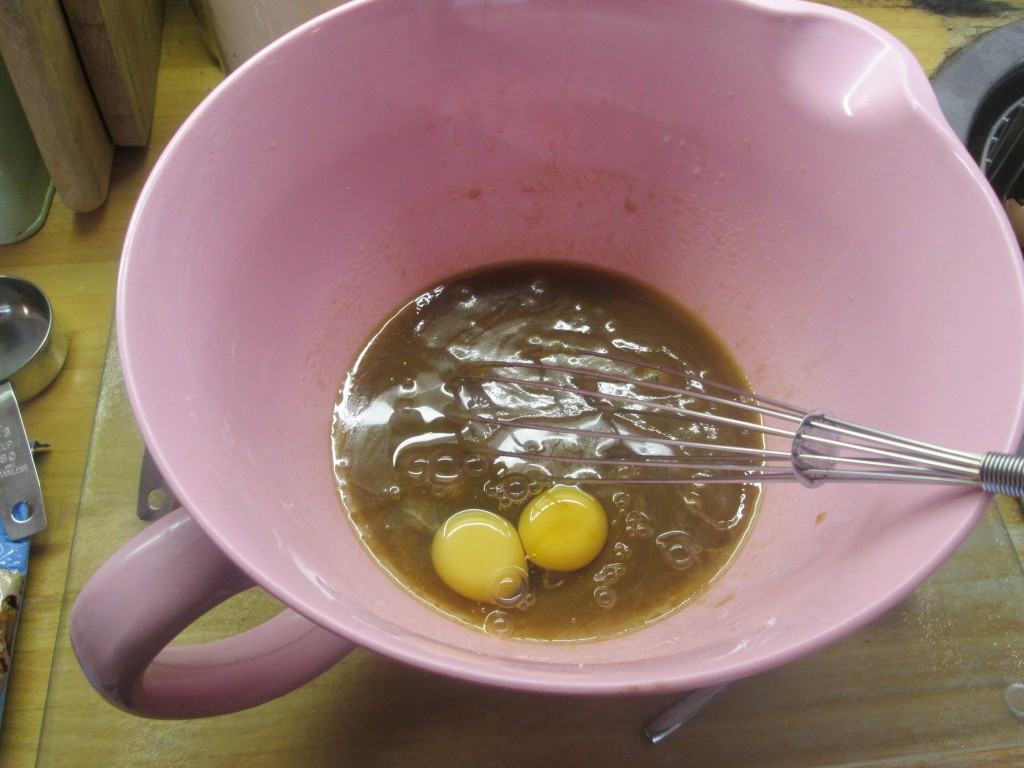 Weigh out your flour, baking powder and salt and gently fold into your egg and sugar mixture.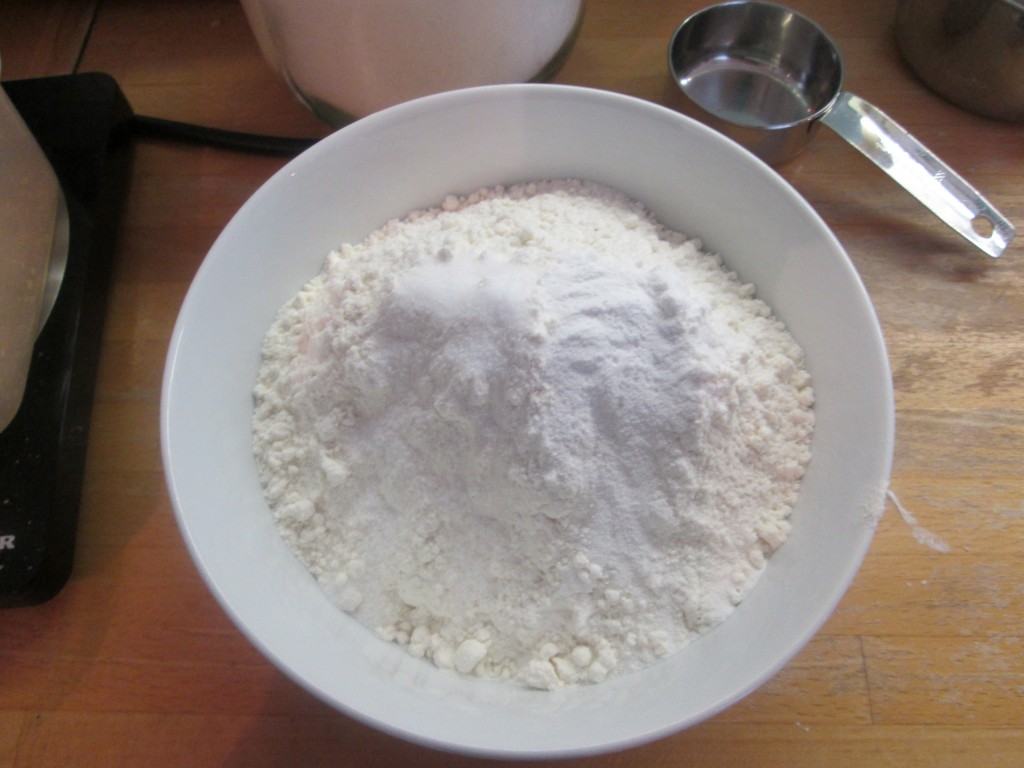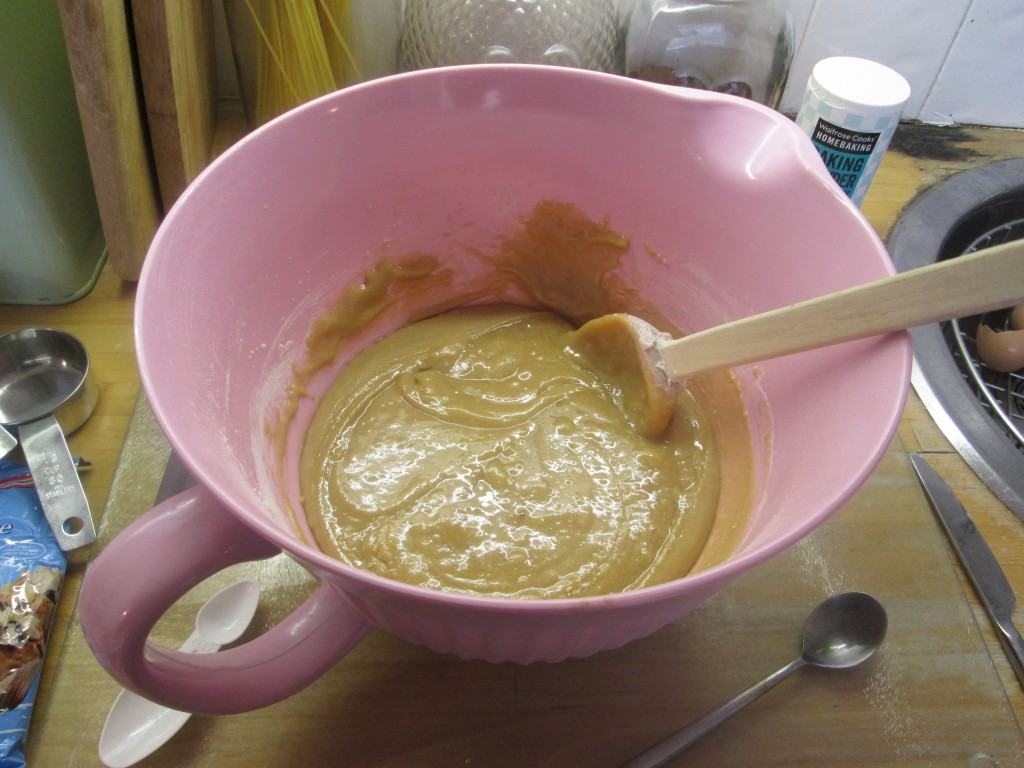 It does look delicious doesn't it?  If you are a bowl licker I am sure you'll agree.
Next add more deliciousness with the white chocolate chips or chopped chocolate and give the mixture a good stir. Then last but not least, add the sprinkles. Give them a quick fold in, not too heavy handed or the colours will start to bleed and the blondie will end up a strange muddy colour.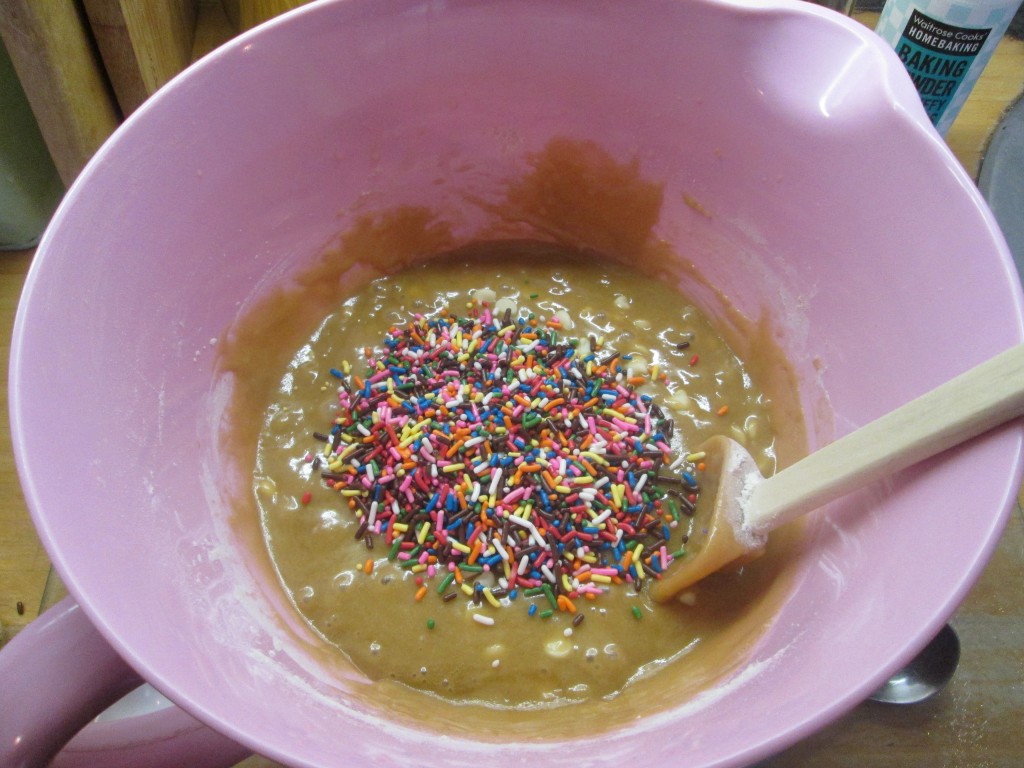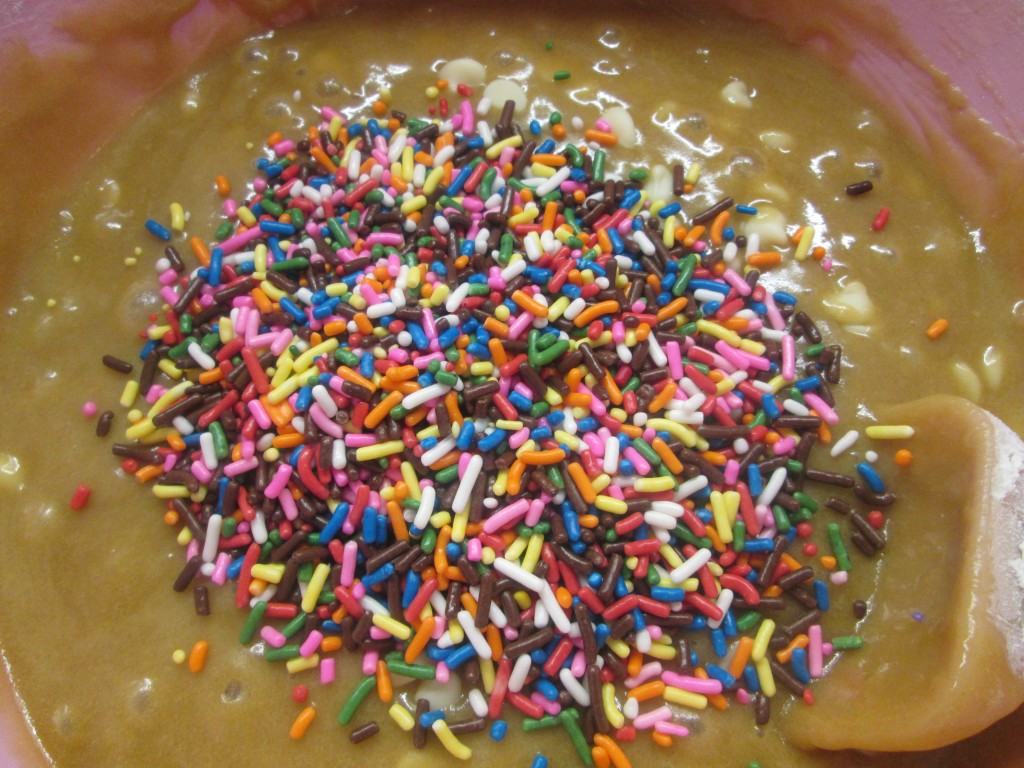 Can you spot my finger print in the mixture? I had washed my hands.
Pour the rainbow flecked mixture swiftly into your lined tin and pop in the oven for between 20 and 25 minutes. Again, you are looking for a slightly undercooked blondie here, so keep checking towards the end of the cooking time. The blondie should be firm but still soft in the middle.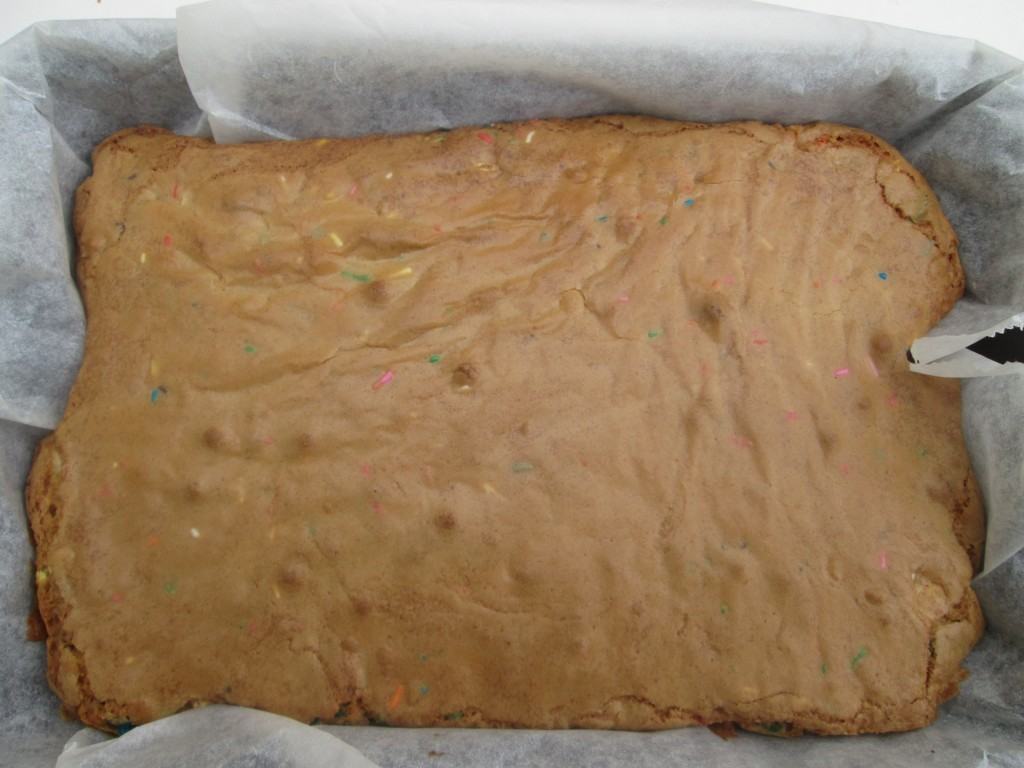 Leave this slab of colourful deliciousness to cool and then cut into squares and sprinkle with more sprinkles for decoration. There's no such thing as too many sprinkles.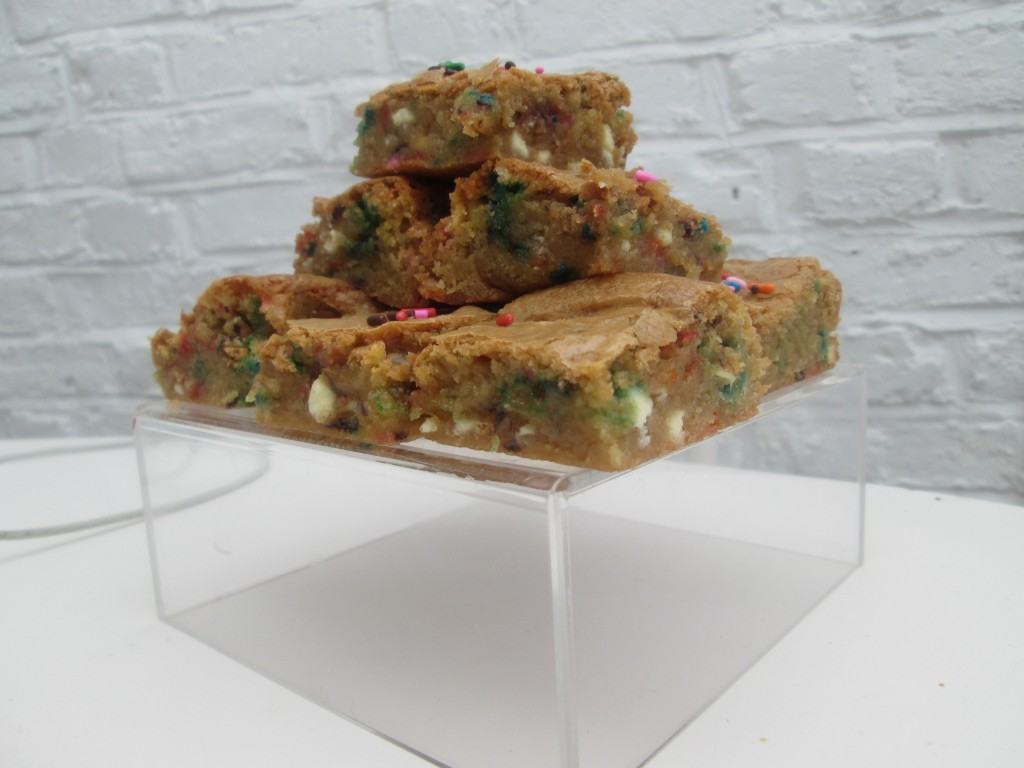 These are incredibly popular with my youngest son's friends and I take requests to make batches when they come over. This improves my often falling ratings in the 'mum of the year' stakes. Frankly I need all the help I can get.
Lucy x
Funfetti Blondie Recipe
Pre heat your oven to 170 degrees (fan assisted)
Line a 9 x 13 inch baking tin with baking paper
200g Butter
330g brown sugar
110g caster sugar
2 eggs
1 teaspoon vanilla extract
1 teaspoon almond essence
250g plain flour
half teaspoon salt
half teaspoon baking powder
200g white chocolate, drops or chopped bars
60g Sprinkles (approximately, no need to be too finicky here)
These quantities are taken from US cup measurements
Melt the butter in the microwave or in a pan. Add both the sugars and whisk until fudgey looking and well mixed. Whisk in the eggs and both vanilla and almond extract/essences. In a separate bowl mix the flour, baking powder and salt. Fold this into the egg and sugar mixture until all the flour is folded through. Gently stir in the white chocolate and then the sprinkles.
Pour into your lined tin and put in your pre heated oven for between 20 and 25 minutes. Undercooked is better than overcooked here. Leave to cool then cut into squares. Serve sprinkled with more sprinkles, then keep in a tin for up to a week.