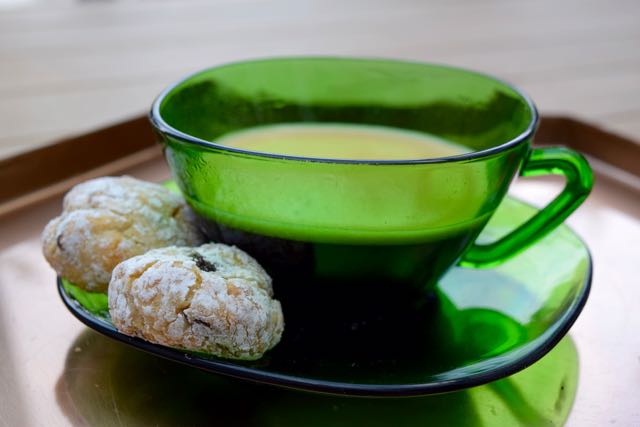 Sour Cherry Amaretti Recipe
I constantly crave nutty things. Probably because they are fattening and I am going through a phase of trying to be good. I know nuts are good fats, but they are also calorific which means I shouldn't stand there pouring an open bag of peanuts into my mouth, for example. My favourite nut based combination are the flavours you get with a Bakewell tart. Berries and almonds are a match made in heaven so when I was pottering around on Pinterest for new ways to use these I was elated to find these Sour Cherry Amaretti biscuits, ripe for the baking.
These are based on a recipe from Ottolenghi, the Cookbook which I have always been slightly afraid of as his recipes appeared slightly intimidating. Not so this recipe, it was super easy and filled with the fresh tastes I love. The amaretti are soft and sweet, studded with sour dried cherries and just a touch of lemon. Serve these as an afternoon treat, with coffee as a petit four or as a wonderful accompaniment to a panna cotta or fruit dessert. I got a big bag of sour cherries at Costco, however, if you can't get hold of these, dried cranberries or blueberries would also be tempting. These Amaretti are quick, impressive and delicious and a great recipe to have up your sleeve.
On your behalf I pushed my daily calorie count to it's limits by eating far too many of these tiny mouthfuls of almond cherry based joy. I like to think some things are worth breaking the diet rules for and these Amaretti are those such treats.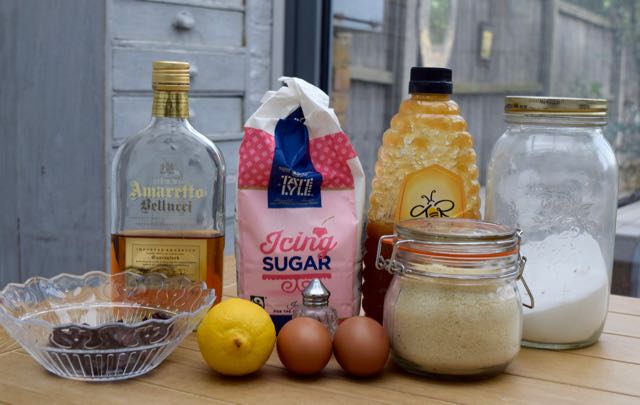 What a lovely looking collection of ingredients. Including my hoofing great big bottle of honey, also from the home of big things, Costco. I couldn't find my almond extract, so tucked right in with a splash of Amaretto almond liqueur which worked just as well.
Make a start on these tiny treats by turning the oven on to pre heat to 150 degrees fan assisted. Next, take a small bowl and add the ground almonds and caster sugar.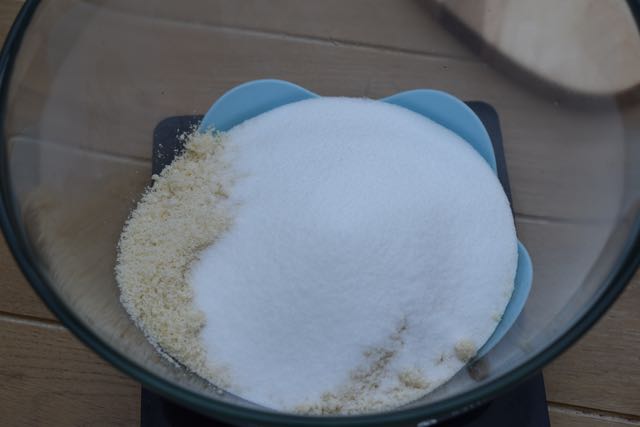 Grate in the zest of a lemon and then pour on the drops of almond liqueur or extract. Rub these ingredients together with your fingertips to blend the flavours.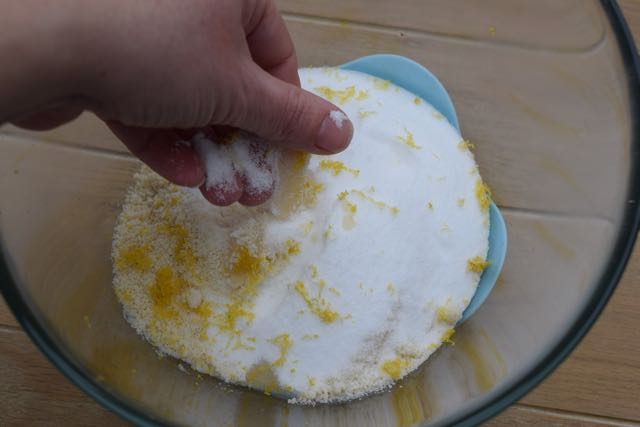 Stir in the chopped sour cherries then pop this fragrant little bowl of loveliness to one side.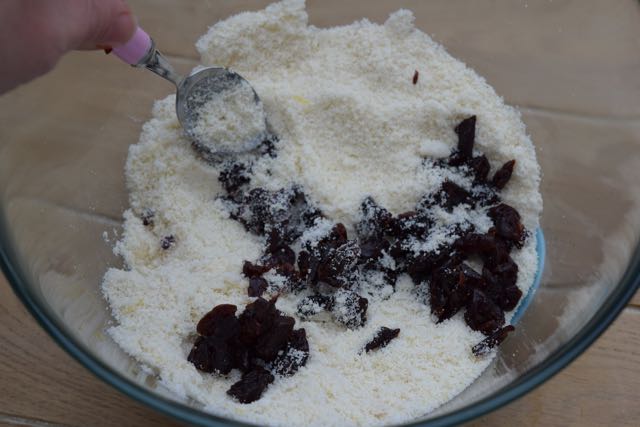 In a larger bowl, whisk the two egg whites with the honey until glossy and stiff, as though you were making meringue.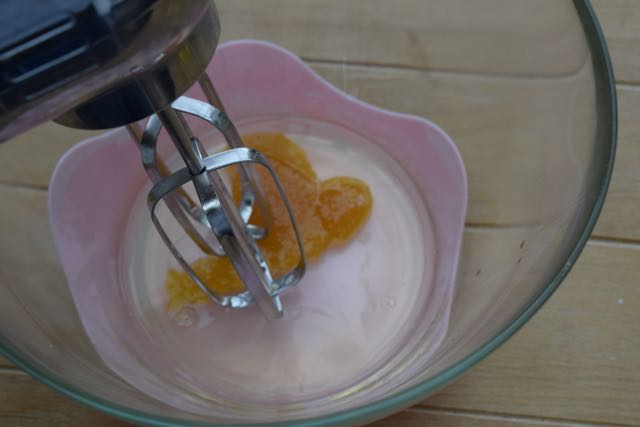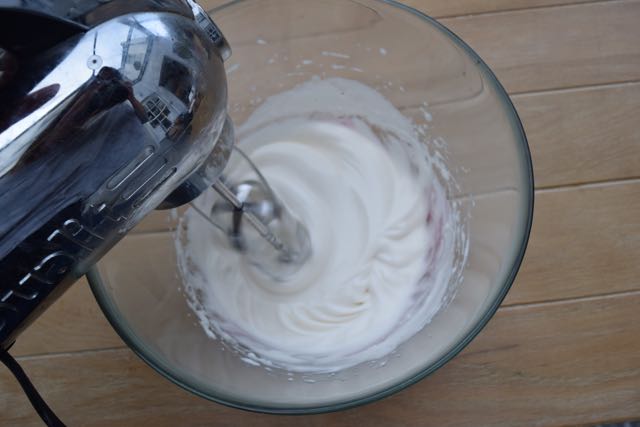 Gently fold the cherry almond mixture into the egg whites until you have fashioned a soft dough like affair.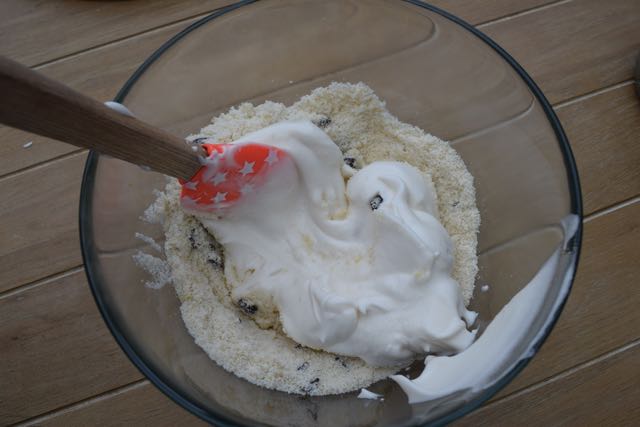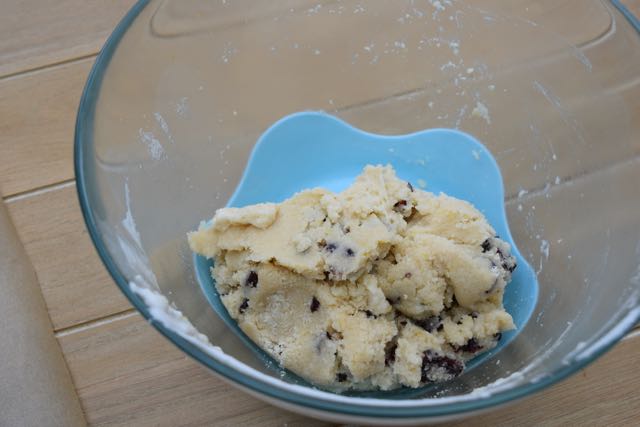 Line a large baking sheet then roll the mixture into around 20 small balls and place these on the sheet.
Roll these balls in icing sugar then return to the baking sheet and flatten slightly before putting in the oven for around 12 minutes.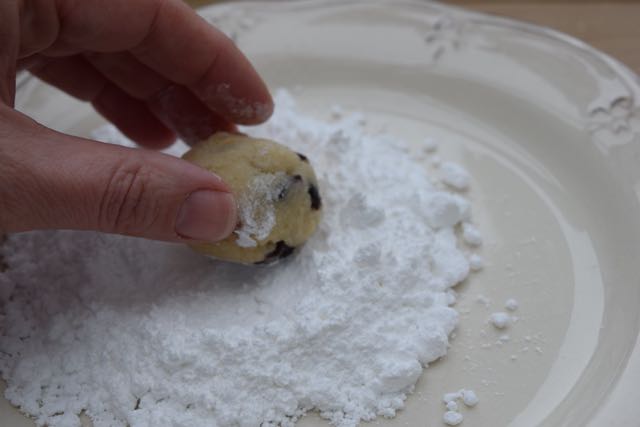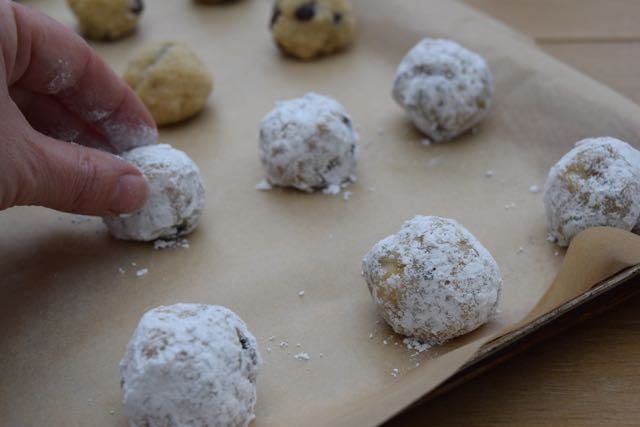 The finished small balls of almond cherry wonder are ready when they are only just turning golden at the edges, but still soft in the middle, and smelling as though they fell from heaven.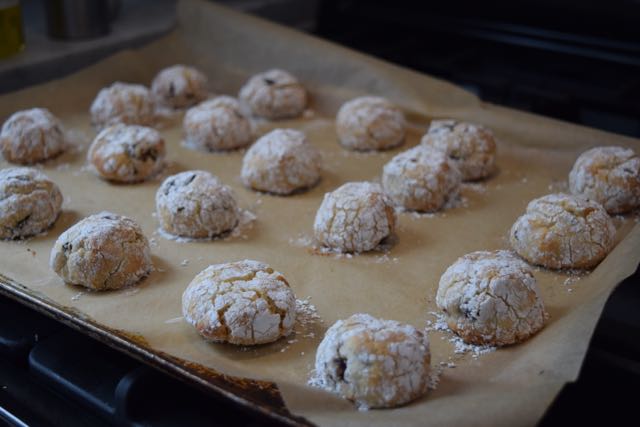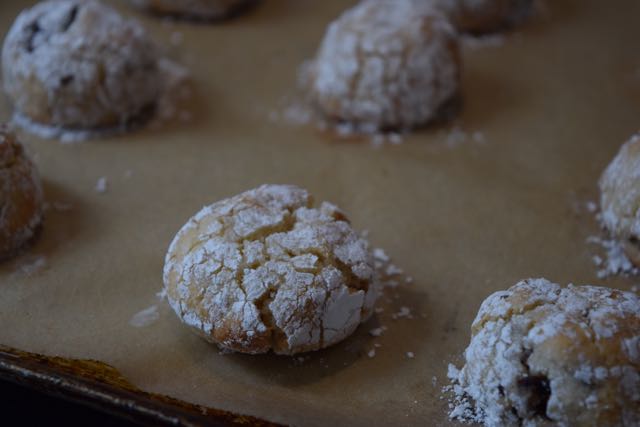 Leave the Amaretti to cool for as long as you can bear *I burnt my mouth on two* then store in a jar if any of them make it that far.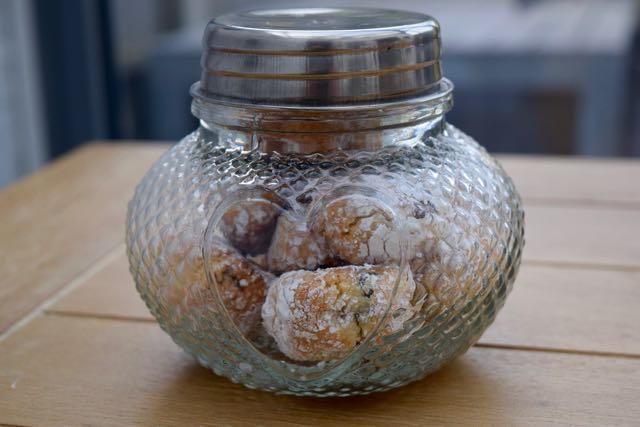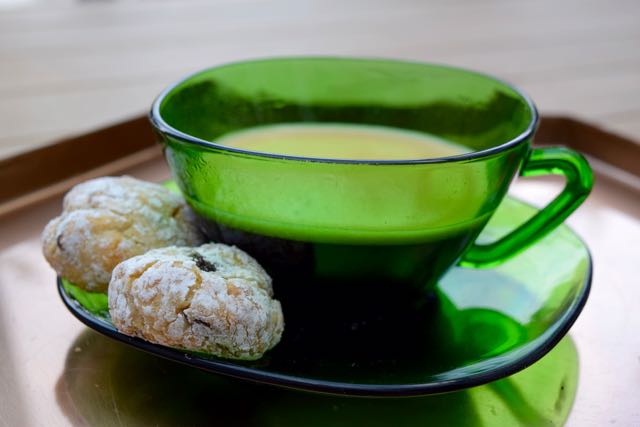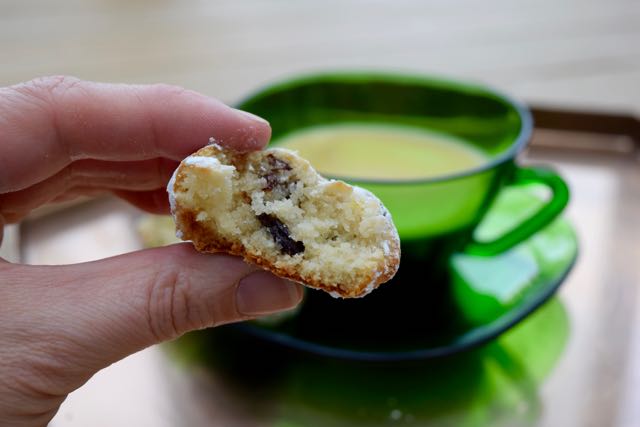 These Sour Cherry Amaretti biscuits are all my favourite things rolled into one. Nuttiness, sour fruitiness, biscuitiness in one mouthful. All that's missing is gin and pickled onion Monster Munch, but you can't have everything, can you?
Lucy x
Sour Cherry Amaretti Recipe
Makes about 20, size dependent
You will only need bowls, a hand whisk and lined baking trays
180g ground almonds
120g caster sugar
grated zest of a lemon
a splash of almond extract or almond liqueur
a pinch of salt
60g dried sour cherries or dried cranberries, chopped
2 egg whites
2 teaspoons honey
A couple of tablespoons icing sugar for rolling
Pre heat the oven to around 150 degrees fan assisted.
Take a small bowl and add the ground almonds and caster sugar. Grate in the lemon zest, pour in the almond extract or liqueur and add the pinch of salt. Rub these ingredients together with your fingertips so they are all well mixed. Stir through the cherries then put to one side.
In another larger bowl, whisk the eggs whites and honey until they are stiff and glossy. Fold in the almond mixture, gently mixing the two ingredients together until you have a soft dough like consistency.
Form the dough into around 20 balls and place on a lined baking sheet. Roll each ball in icing sugar then return to the tray, pressing down to flatten slightly.
Bake in the pre heated oven for around 10 to 12 minutes or until still quite pale, just turning golden at the edges and soft in the middle. Leave to cool before storing in an airtight tin or jar.