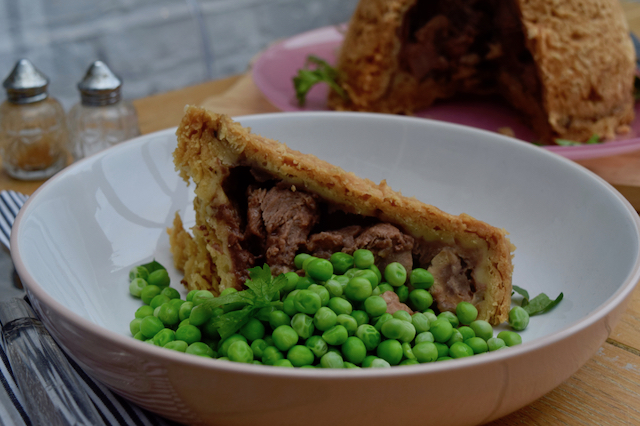 Slow Cooker Steak and Kidney Pudding Recipe
This week is, in true Great British Bake Off stylie, Pudding Week. I am old school in my eating habits and love the classics. A Steak and Kidney Pudding is right up there on my list of favourite dishes. I have, however, with some none too arduous recipe testing, created this dish to be cooked in your new best friend, the slow cooker. I don't mind steaming as a cooking method, but in your slow cooker, this old school classic quietly cooks itself. In the run up to Christmas I am desperate to claw back any time I can. So if you are looking for a trouble free dish for your family or guests, my Slow Cooker Steak and Kidney Pudding is right up your very busy, all shopped out, slightly stressed, street.
This Slow Cooker Steak and Kidney Pudding has so many stars of the show. The pastry being the first. It's suet pastry which equals zero effort, no resting time and a crisp delicious end product. The second is the filling. I used feather steak from the Waitrose meat counter; it was less than £6 for the whole lot and is tender and flavoursome when slow cooked. Don't be put off by the thought of kidney, if you are not the offal fan I am, then why not replace these with some sautéed mushrooms. And finally the slow cooker method is brilliant, the end result is a tender filling, gravy and super tasty pastry, and all while you carry on with your Christmas shopping, planning, making mince pies, sausage rolls, wrapping, crying, shouting or finally writing the cards *still not done mine*. My inspiration for this dish came via the wonderful Delia Smith, with thanks, she is the queen of the classics after all.
It's winter, it's nearly Christmas, stodge is the order of the day and there is no more delicious stodge than a Slow Cooker Steak and Kidney Pudding. It's also good hangover food, if those festive drinks parties are all getting a bit too much. Don't say I don't always have you and your wellbeing in mind.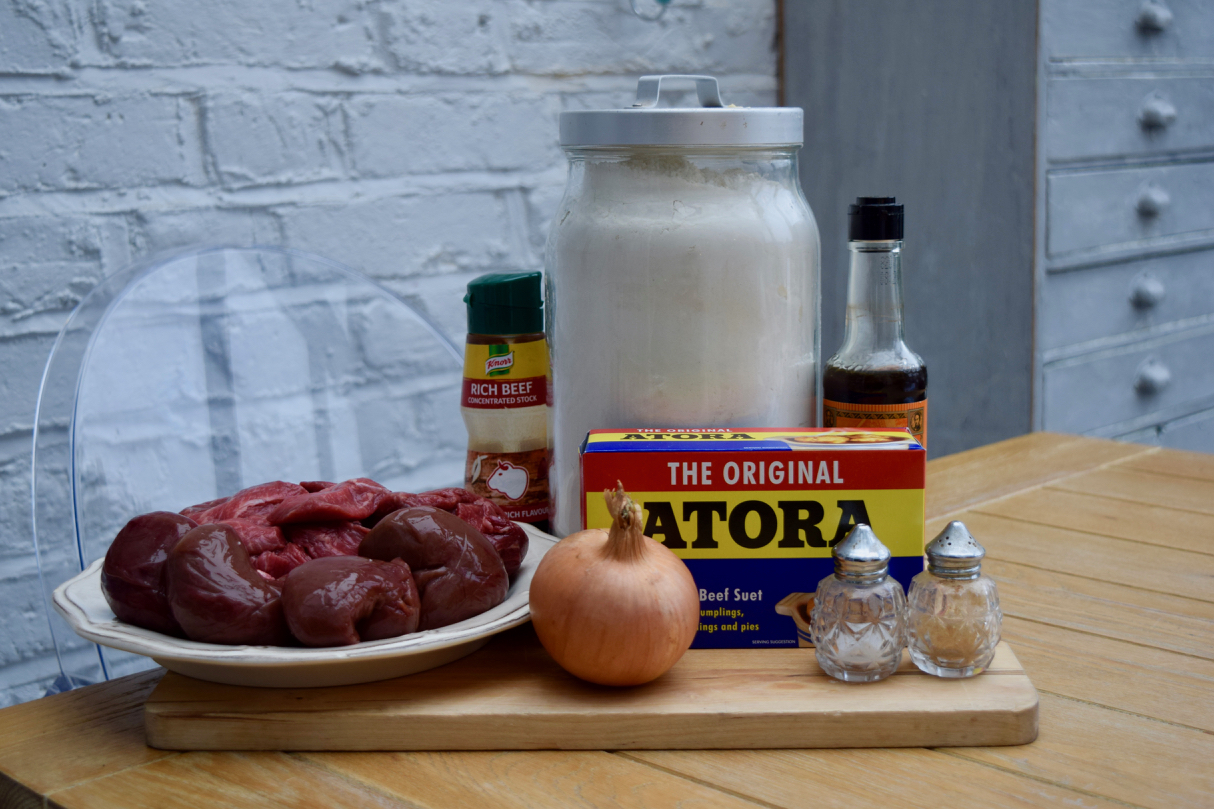 What a simple, wholesome array of ingredients, and really rather vintage too. I can highly recommend a visit to the supermarket meat counter to get your steak and kidney as this whole lot cost me less than £7.50, so this is frugal as well as bloody delicious. I chose feather steak as it was a good price and the lovely man behind the counter in Waitrose said it would be perfect for my pud. The kidneys I chose were lambs, however, if you would rather, then exchange these for some mushrooms, chestnut or Portobello would be just lovely.
Make a start of this winter warmer by switching your slow cooker onto high and heavily buttering or oiling your 2 pint/1 litre pudding basin. Next, crack on with the super simple pastry. Take a large bowl and measure in the suet and self raising flour. Season well with salt and pepper.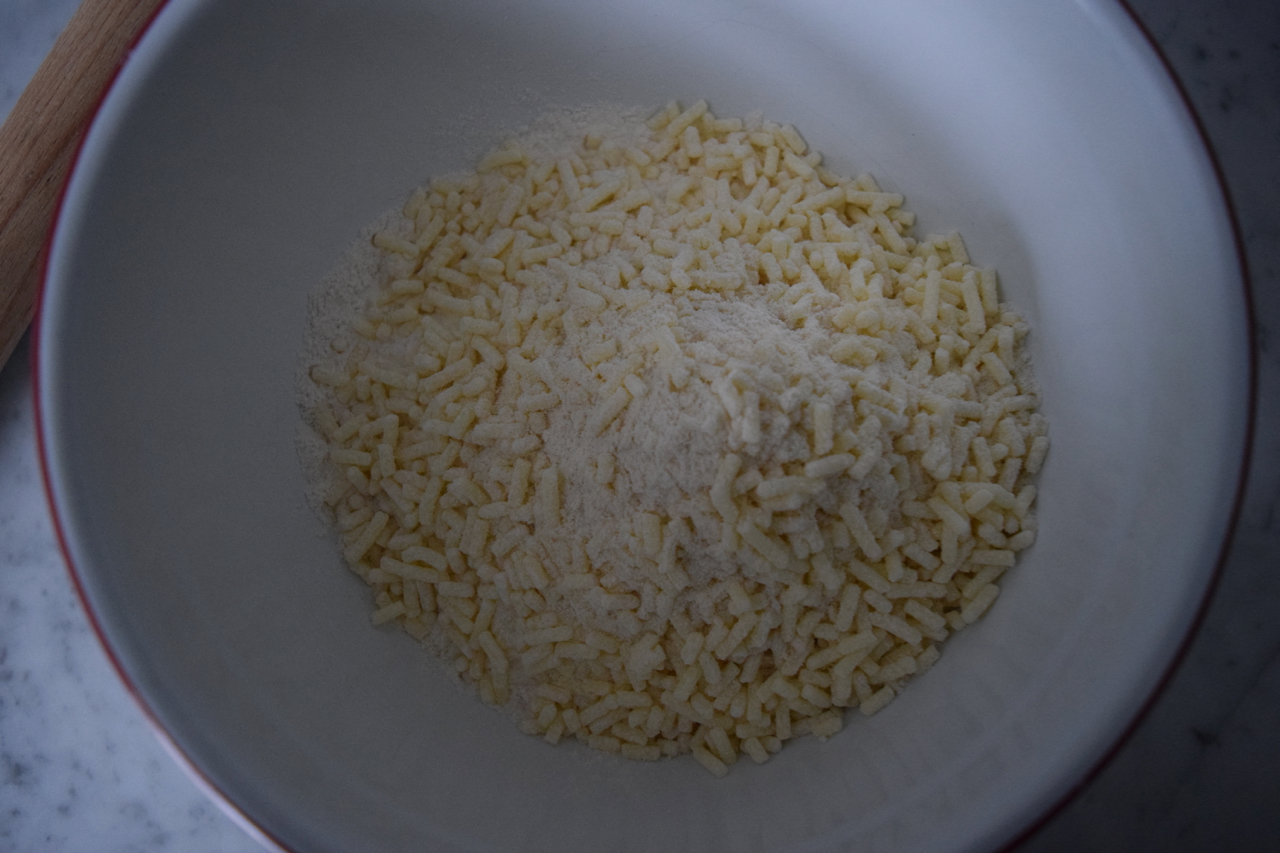 Add around 150ml iced/cold water and start to bring it all together using a knife. Add the final 50ml water, you may need more or slightly less, then go in with you hands and mix until you have a ball of slightly sticky dough.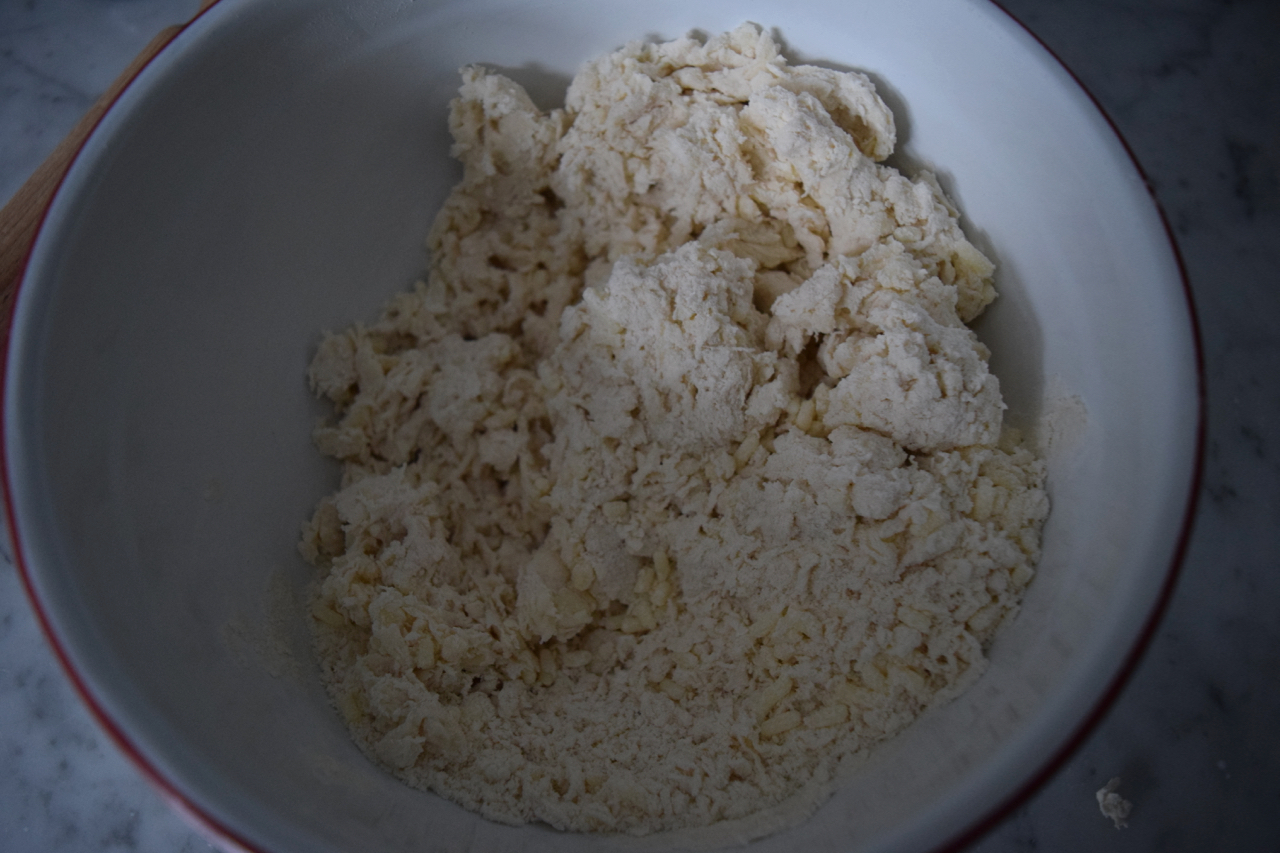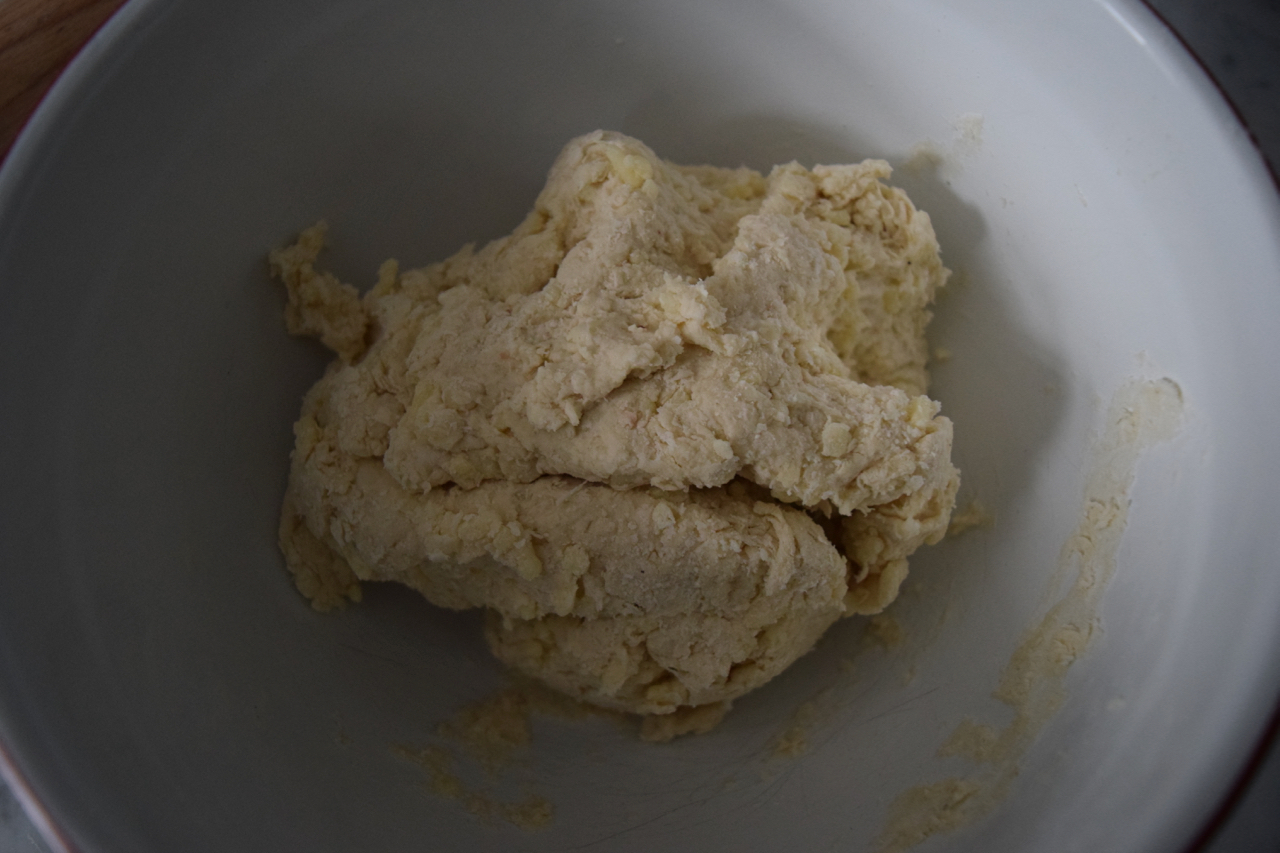 Turn the dough out onto a floured work surface and give the pastry a little knead to bring it all together. Cut off a quarter of the pastry and pop that to one side for the lid of the pudding. Then roll the rest of it out into a large rough circle around 35cm in diameter.
For ease of transport, roll the pastry back over your rolling pin, then unroll it over the top of your buttered pudding basin. Press the pastry into the bottom of the basin, moulding it into the shape of the bowl, letting the excess pastry hang over the edge.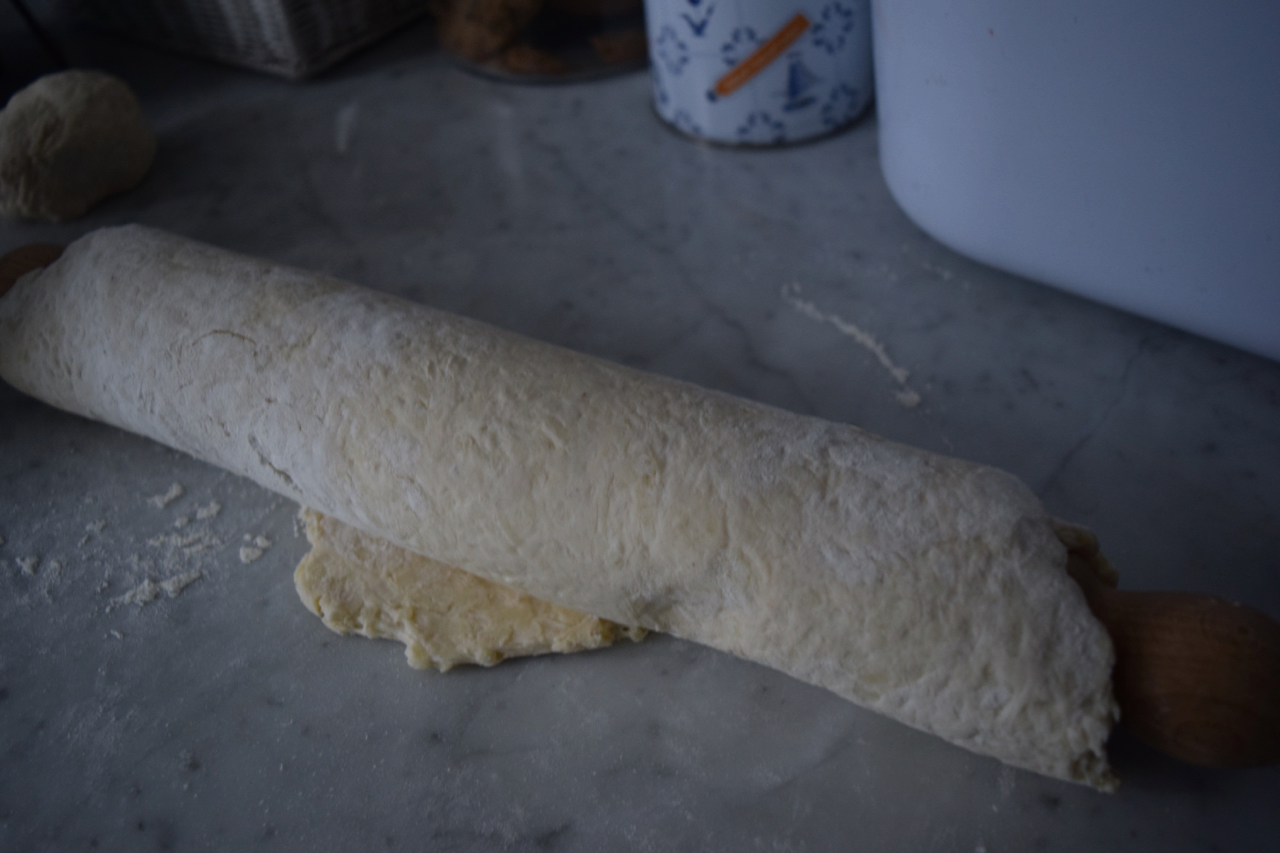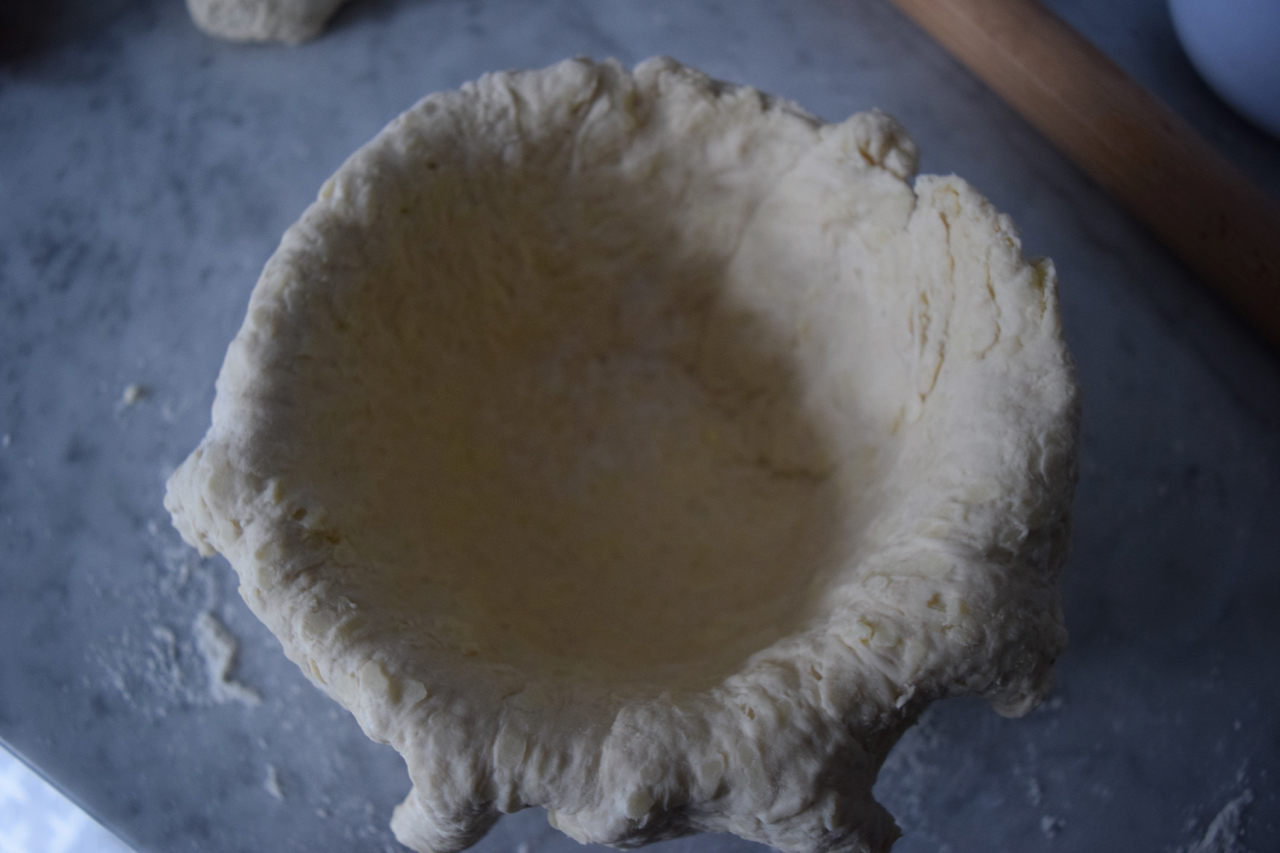 Now, it's onto the filling. Cut your steak into evenly sized pieces, and trim your kidneys or sauté some sliced mushrooms if you would prefer. Back to the kidneys for a moment, I prepared mine by by cutting the core out with scissors then snipped each one into quarters. Pop the meat and kidney into a bowl together.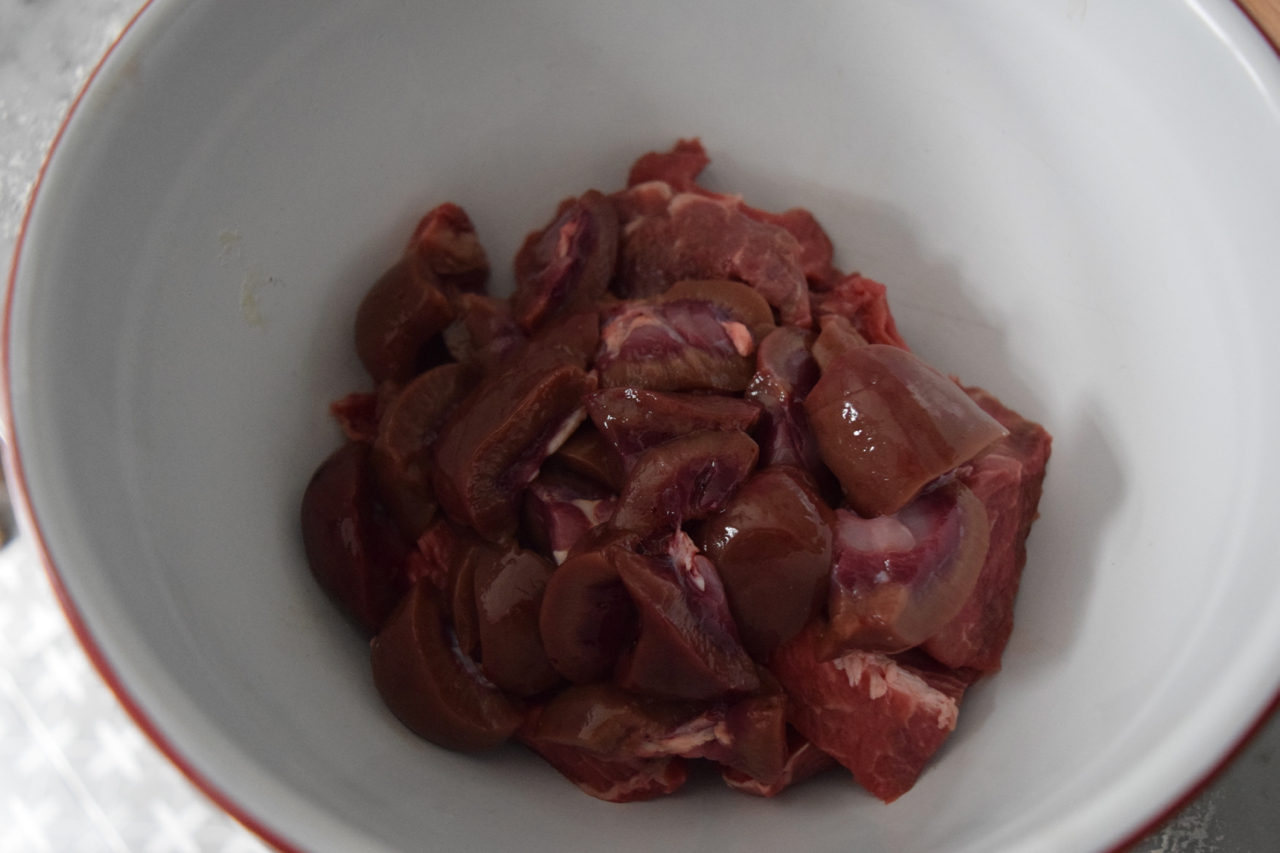 I had an audience.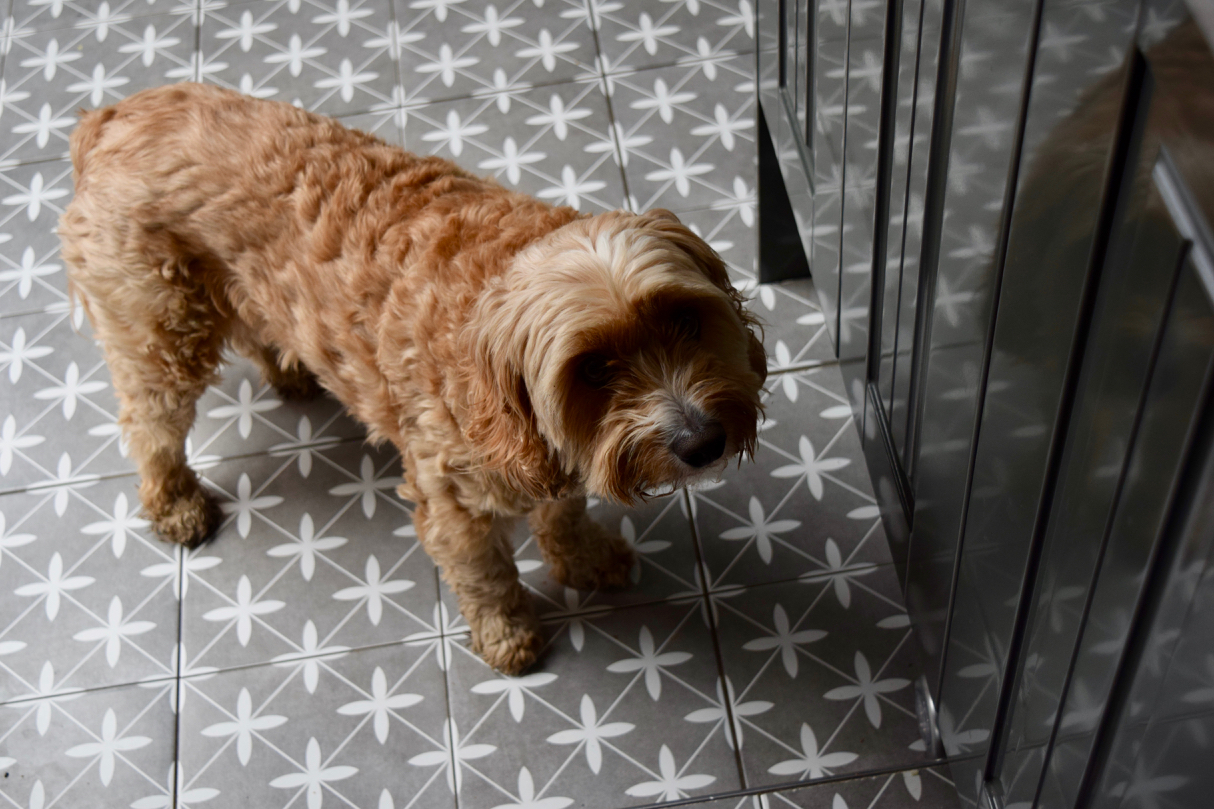 Stir through two tablespoons of plain flour, salt and pepper and mix well. Add the thinly sliced onion then tip into the pastry lined basin and pack right down.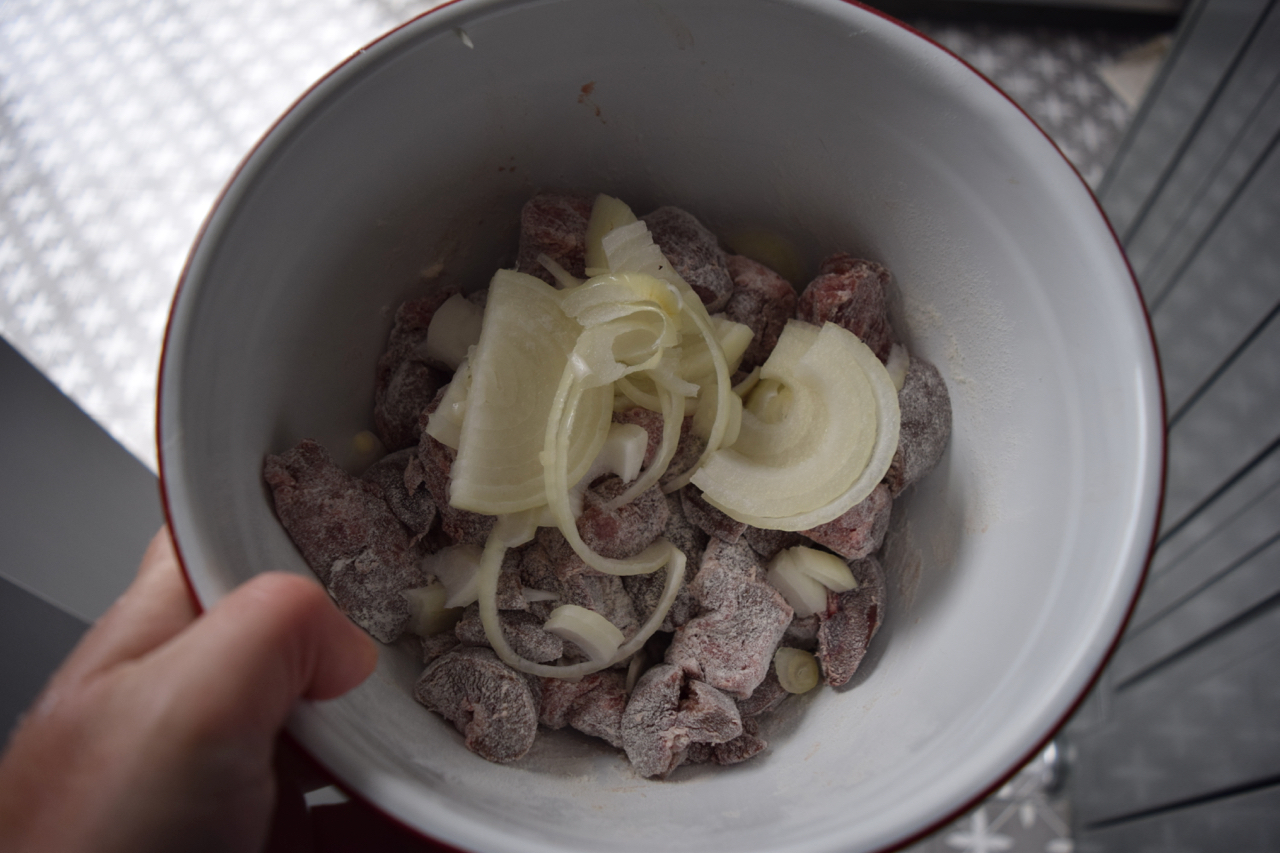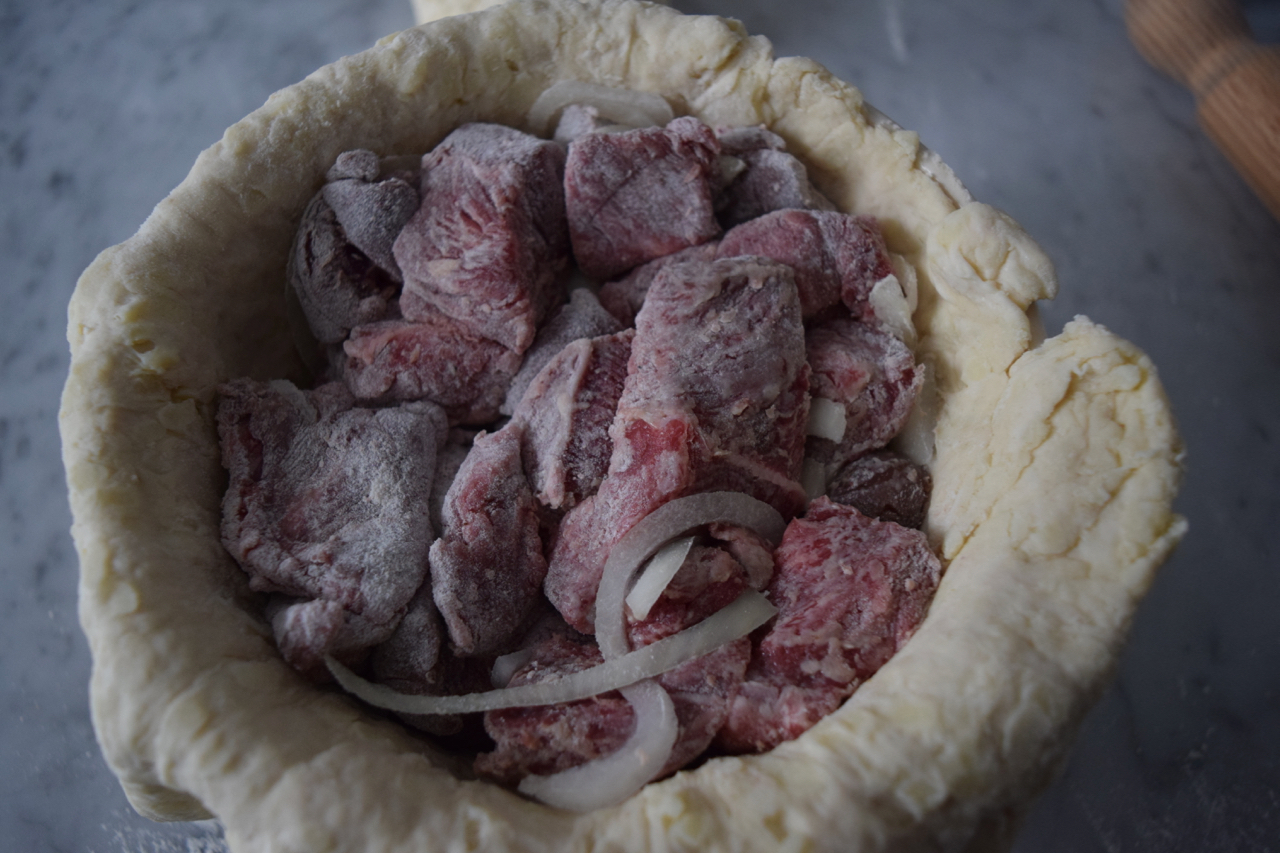 Take around 200ml of beef stock and pour onto the steak and kidney filling. You want the liquid to reach just below the top of the meat, so you may need slightly less than 200ml, play it by ear. Add a couple of shakes of Worcestershire Sauce then set to rolling out the remaining pastry for the lid.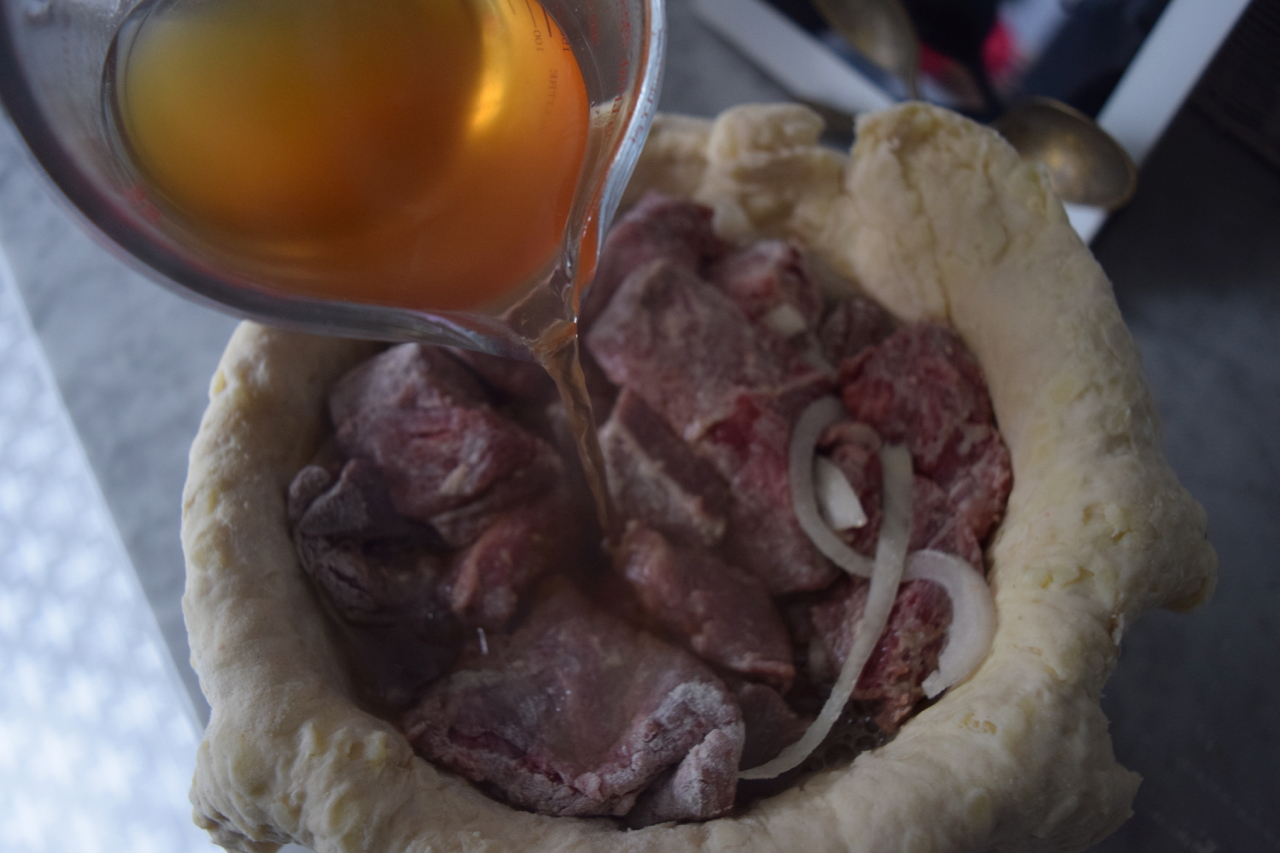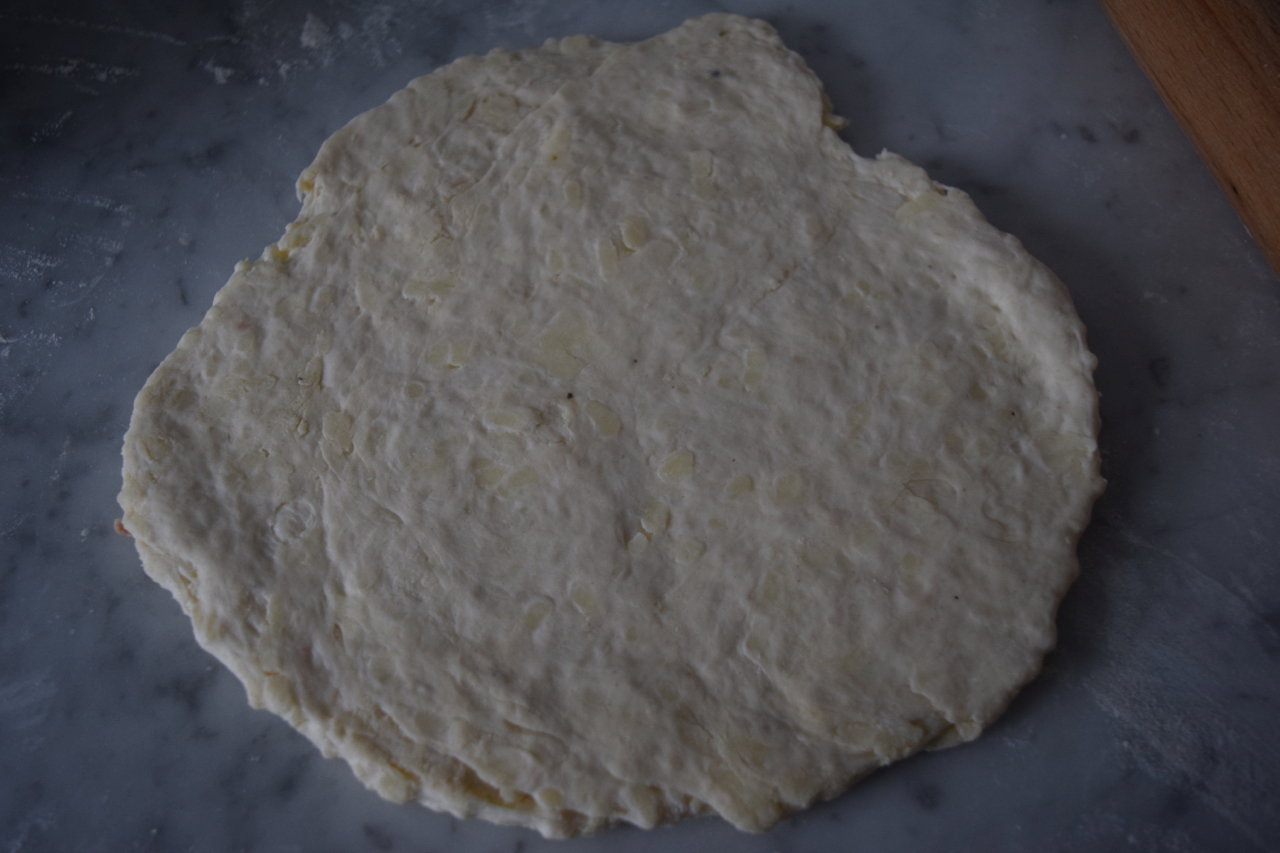 Pop the rolled out lid over the meat and fold the edges over and crimp to seal. If you have too much pastry, then trim some of the overhanging pieces first. I didn't as I quite like a big crust of pastry, it's one of my favourite bits of the pudding.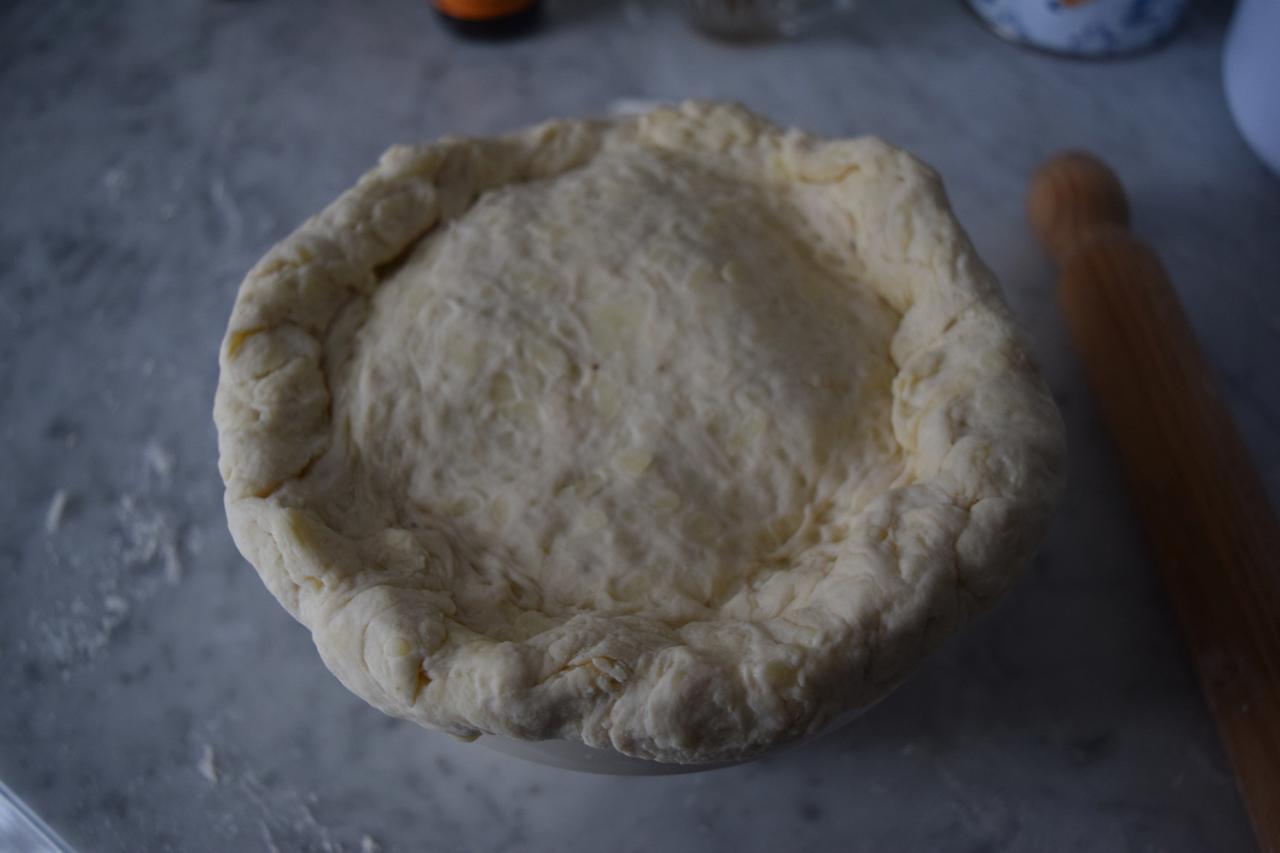 Cover the pudding with a piece of baking paper topped with a piece of foil, make a small fold in the middle to allow for expansion then tie with string or tuck the foil under tightly, to seal. Pop into your slow cooker.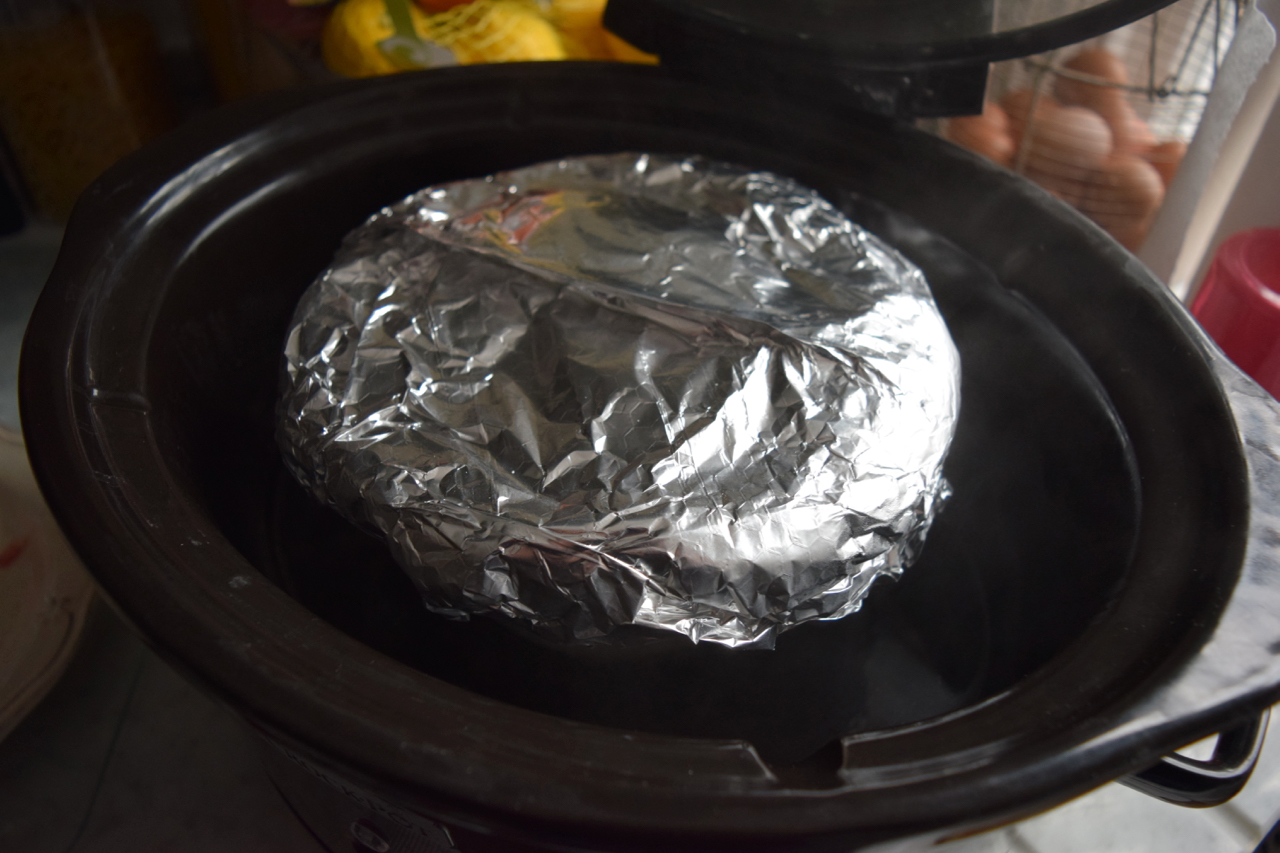 Pour in boiling water so it reaches half way up the side of the basin then put the lid on and cook on high for around 6 hours.
The finished pudding will be smelling amazing, firm and slightly golden and bubbling. Leave to sit for 5 minutes before serving.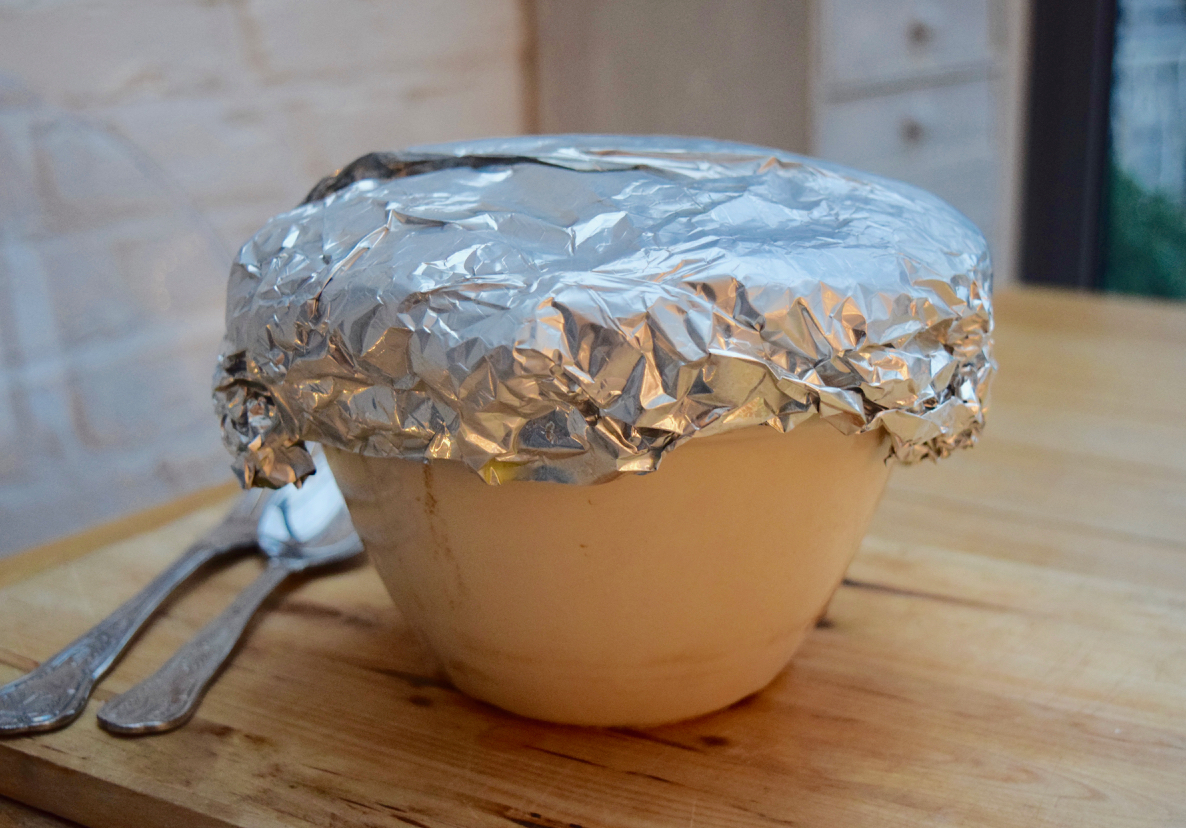 The winter months are not a food bloggers friend. By the time my pudding was beautifully cooked, it was too dark to photograph in natural light. So, by the magic of time travel, I photographed my pudding the following day. After a night in the fridge, my pudding turned out of the bowl nicely. On the other occasions I made this, it didn't look as glamorous, but still tasting bloody fantastic. So don't worry if yours flops a little and oozes gravy everywhere, that's part of the pudding charm.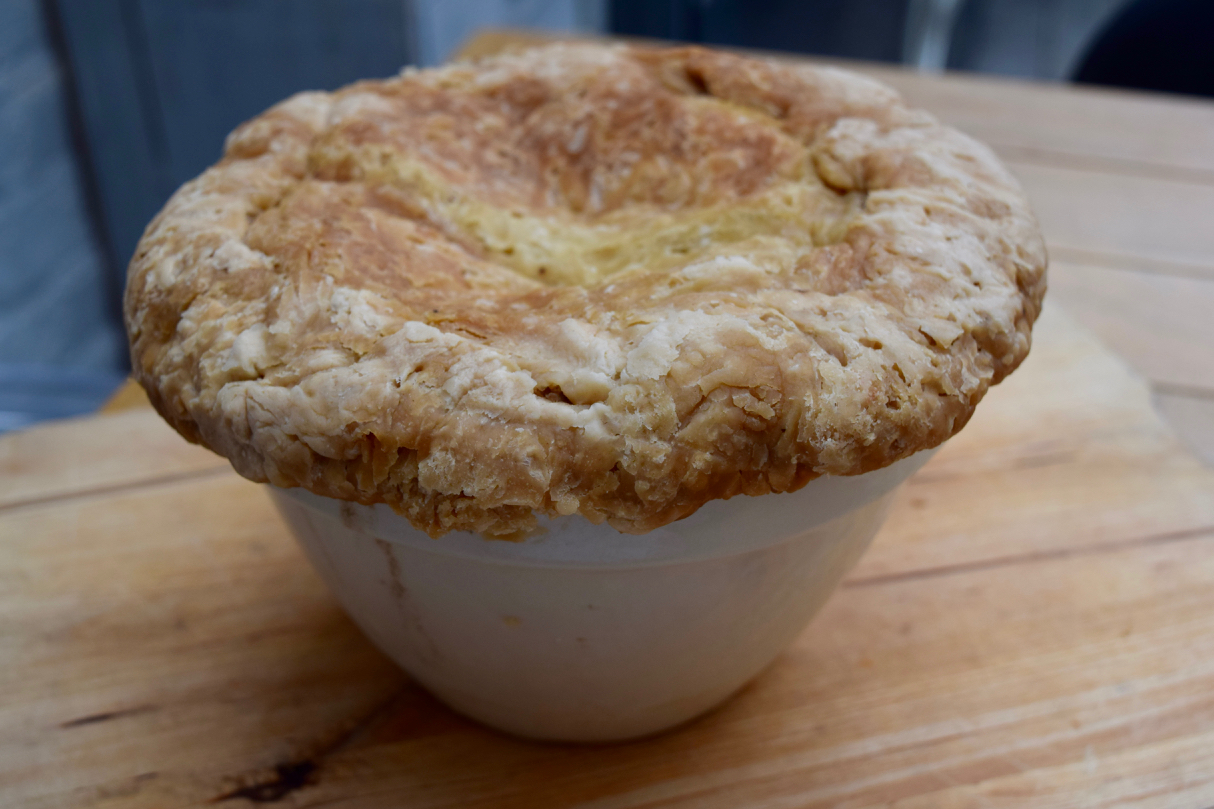 Serve, piping hot with peas and mash if you like and a rogue parsley garnish if you are as old school as I am.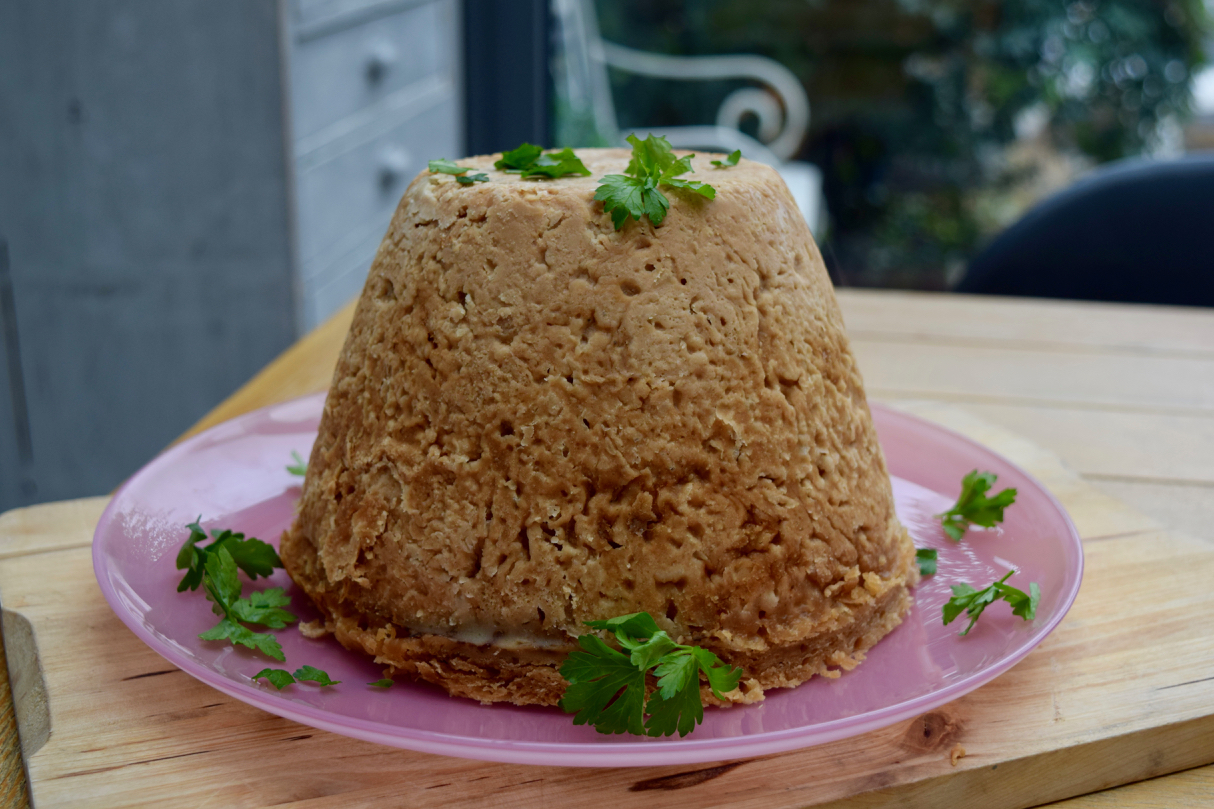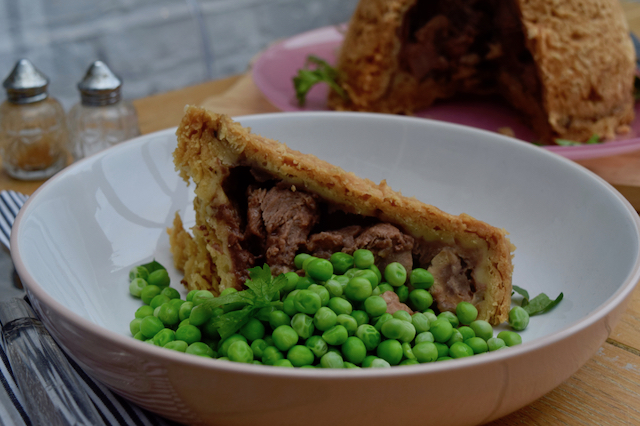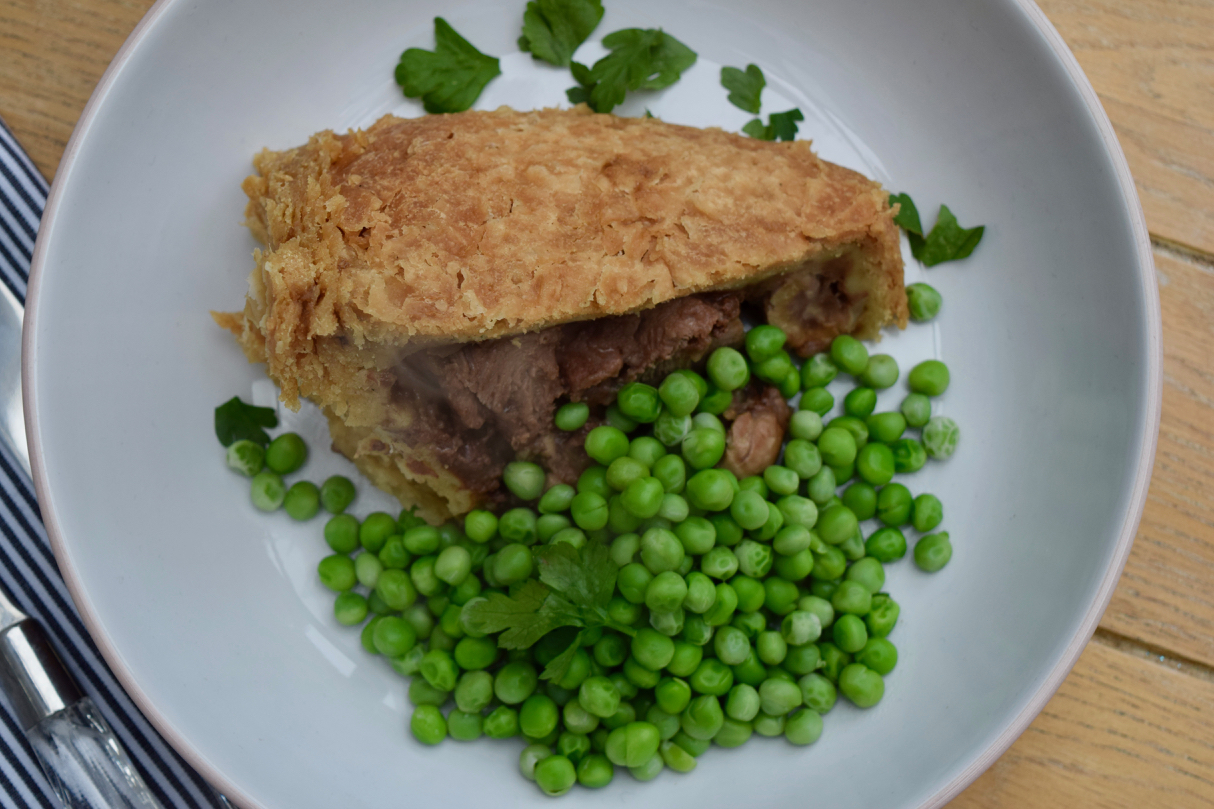 The pastry is crisp, the meat is tender with a flavourful gravy and for so little kerfuffle. I have taken to making this as a Saturday night supper as it seems like such a treat. I have to confess, Clyde and I managed to eat three quarters of the pudding between the two of us with the last portion being inhaled the next day. We are self confessed hogs and aren't ashamed who knows it.
Lucy x
Slow Cooker Steak and Kidney Pudding Recipe
Serves a good 4 to 6 hungry folk
You will need a 1 litre pudding basin and a slow cooker, or steamer if you would prefer
Pastry
350g self raising flour
175g shredded suet, beef or vegetable
Salt and pepper
200ml cold water, you may need a little more or a little less
Filling
500g beef, I used feather steak from the meat counter, you need something used for braising or slow cooking
4 lambs kidneys, again from the meat counter, do sub with 100g sliced mushrooms, sautéed in a little butter, if you'd prefer
I x small or half a larger onion, thinly sliced
2 tablespoons plain flour, seasoned
A good shake Worcestershire Sauce
150ml to 200ml beef stock
Greens and mash and maybe gravy, to serve
Butter your pudding basin and switch your slow cooker onto high to heat up.
Make a start with the pastry. Take a big bowl and measure in the flour and the suet. Add a generous amount of salt and pepper then stir in 150ml of iced or cold water. Mix with a knife until you have a lumpy dough. Add the final 50ml of water as needed to form a soft, slightly sticky dough. Turn it out onto a floured work surface and knead briefly until smooth.
Cut off a quarter of the pastry and put to one side for the lid later. Then roll out the rest of the pasty into a large circle roughly 35cm in diameter. Roll it over your rolling pin and lay over the top of your pudding basin. Press the pastry into the bottom of the bowl, using your fingers to mould it. Leave the pastry overhanging the edge of the bowl.
Cut your beef into bite sized pieces and add to a bowl. Trim your kidneys, removing the white core bit with scissors then snip each one into 4 pieces. If you are using mushrooms, slice and sauté in a little butter, and season them with salt and pepper.
Add these to the beef then sprinkle with the 2 tablespoons of plain flour and salt and pepper. Mix well, ensuring everything is coated, then add the thinly sliced onion. Tip the whole lot into the pastry lined bowl and press down to level the top. Shake in a good couple of dashes of Worcestershire sauce then pour on the beef stock until it reaches just below the top of the meat.
Roll out the final quarter of the pastry into a lid to fit on top of the pudding and crimp the edges with the overhang of pastry to form a crust. Cover the top of the pudding with foil lined with baking paper and tied with string or scrunch up the foil to seal. Or, use a lid if your pudding basin has one.
Place into your slow cooker and pour in boiling water to half way up the basin. Close the lid and cook on high for around 6 hours. Your finished pudding will be golden and smelling divine. Leave to settle out of the water for 5 minutes before inverting onto a plate, to serve, piping hot. Garnish with parsley and serve with greens, mash and gravy if you like.
If you would rather, this pudding can be steamed in the traditional way, for 5 hours on the stove, topping up the water every so often.