Banana Breakfast Cookies Recipe
Another week rolls round and I have more bananas going brown in my fruit bowl. I only eat them when they're green-ish, the minute they soften and turn remotely yellow/brown I am not interested. This leads to a glut of frozen bananas filling my freezer or, God forbid, I have to throw them away. There's only so many smoothies you can make, so this week I am sharing this Banana Breakfast Cookies recipe, to deplete the frozen banana mountain in my freezer.
I was instantly drawn to this recipe for a myriad of reasons: a) to utilise the aforementioned bananas b) I never know what to eat for breakfast and c) cookies for breakfast, what a bloody genius idea. I struggle with breakfast full stop. It's my least favourite meal of the day unless it involves thick white bread, butter and peanut butter or a full English. My waistline doesn't permit such delights on a daily basis, so I struggle to think of things to tempt my morning taste buds. This brilliant recipe from the kind The Gold Lining Girl, with thanks, can be adapted to include all your favourite flavours. I used peanut butter, but if you have allergies, then any nut butter should be fine. My cookies had dark chocolate chips in but you could substitute these with sour cherries or raisins for a slightly healthier option, or go for nuts or seeds too. The whole point of these cookies is that they're simple. Just two bowls to wash up and 10 to 12 minutes in the oven. The resulting breakfast treat is a soft cookie, full of flavour, firm without being dry and they give you the energy boost you need what with it being cold, grey and still bloody January.
I have fallen for these Banana Breakfast Cookies. As has Clyde who, and I haven't been counting *I have* has eaten 8 in the last two days. They are a delicious, portable, quick solution to your morning breakfast lethargy. Just maybe don't eat 8.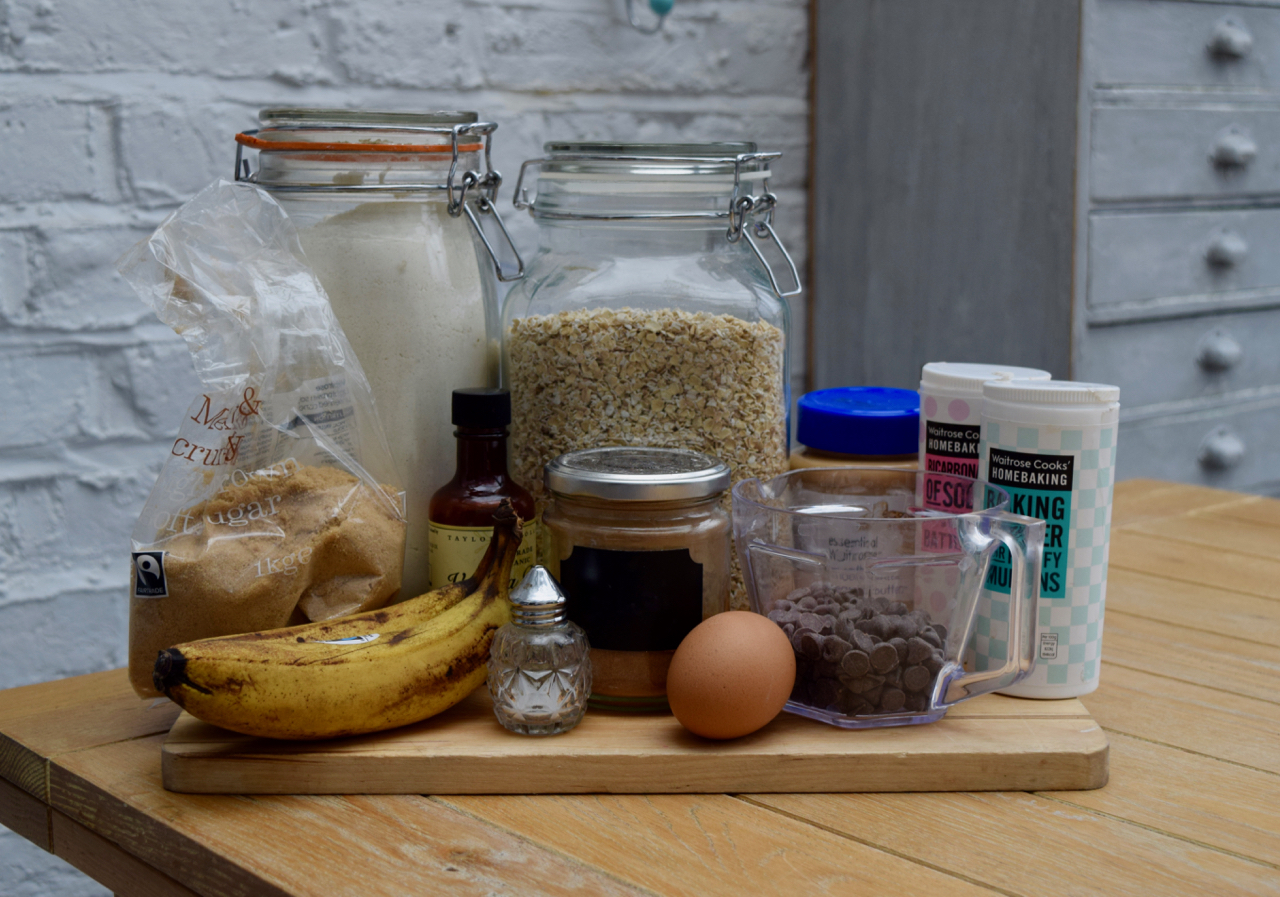 This is a lovely wholemeal line up for these breakfast treats. Don't be put off by the bag of sugar, there's only 50g in the whole batch so don't panic. The original recipe called for oat flour, which I didn't have, or couldn't be arsed to make by blitzing oats, so I used white flour. You could use oat flour or wholemeal flour if you have either to hand.
Pre heat your oven to 160 degrees fan assisted and line two large baking sheets. Then make a start on these by mixing the dry ingredients in a large bowl. Add the oats, flour, sugar, bicarb, baking powder and cinnamon. Oh and a pinch of salt for luck.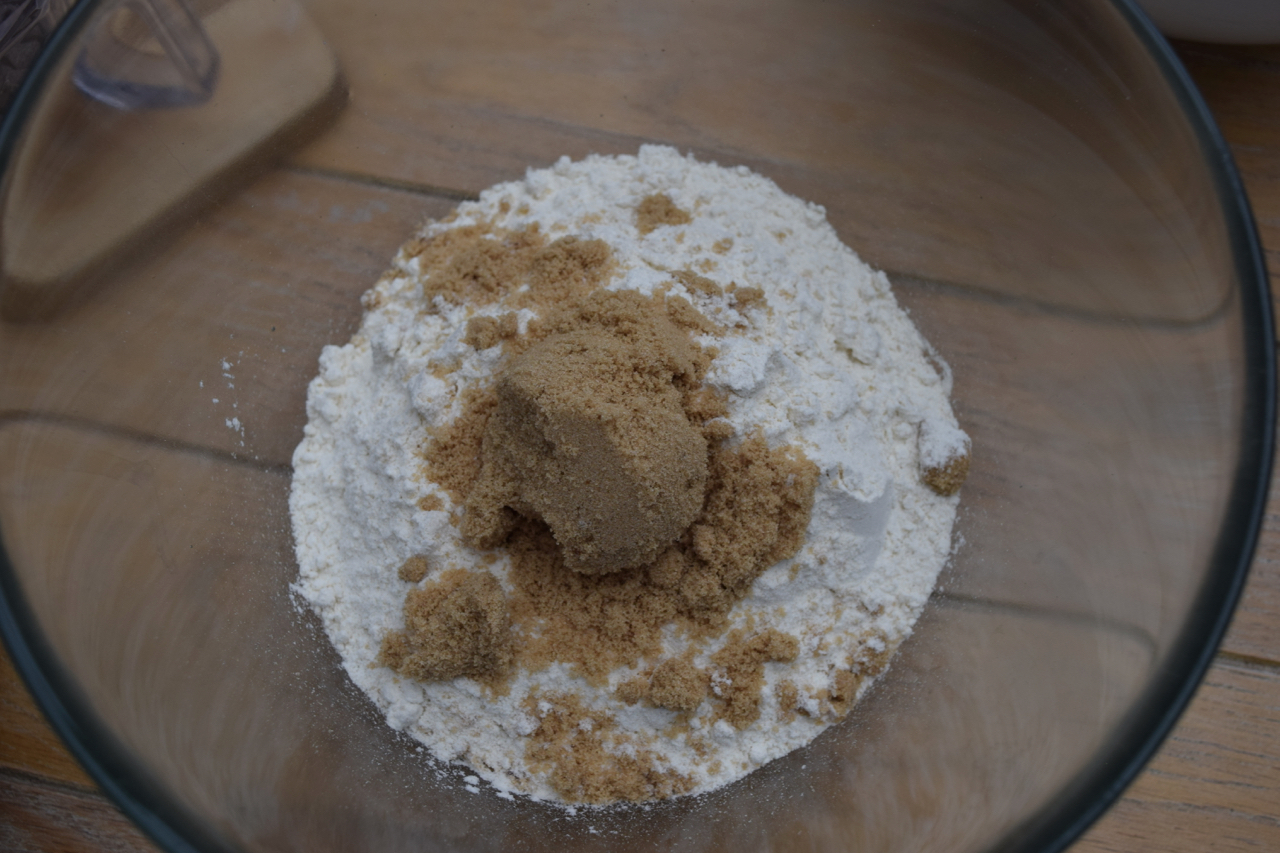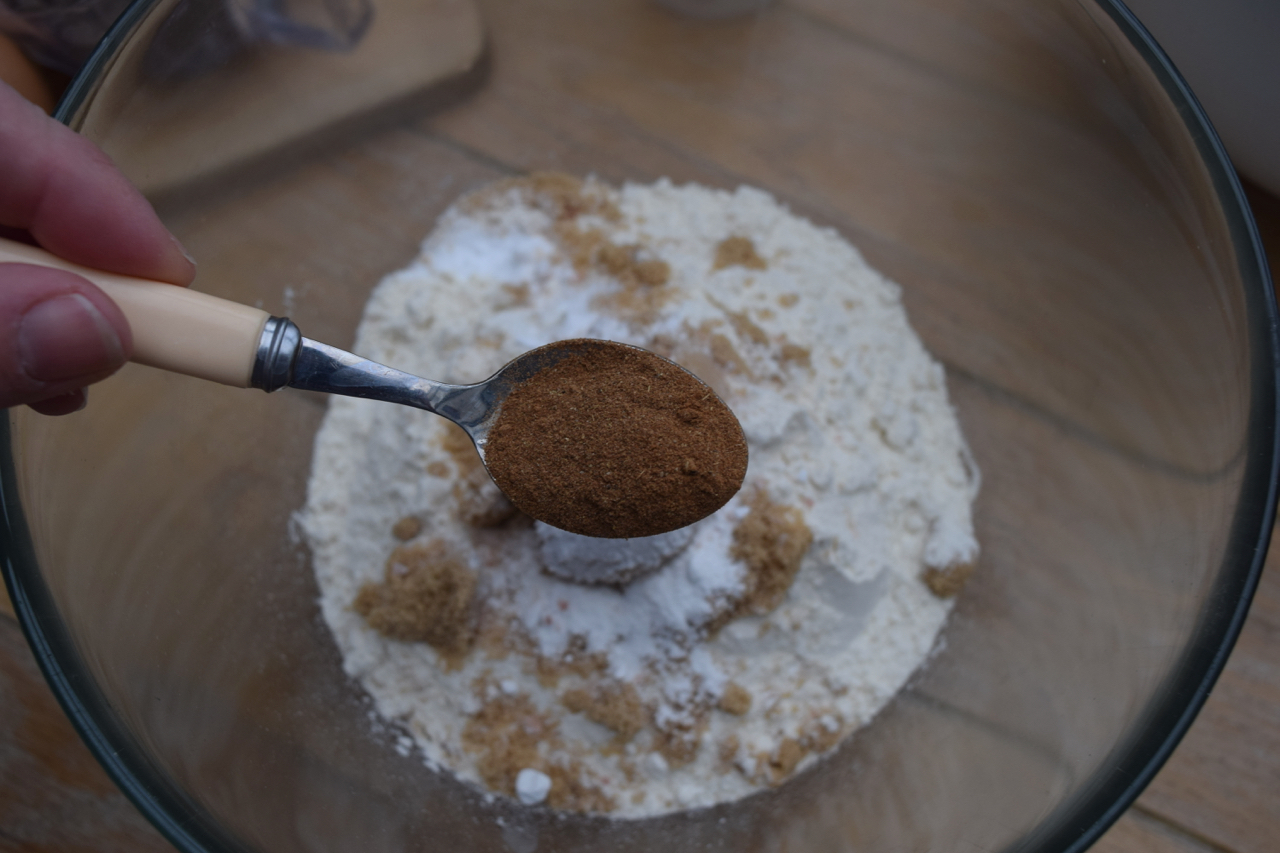 Give this a little stir then get started on the wet *horrid word* ingredients.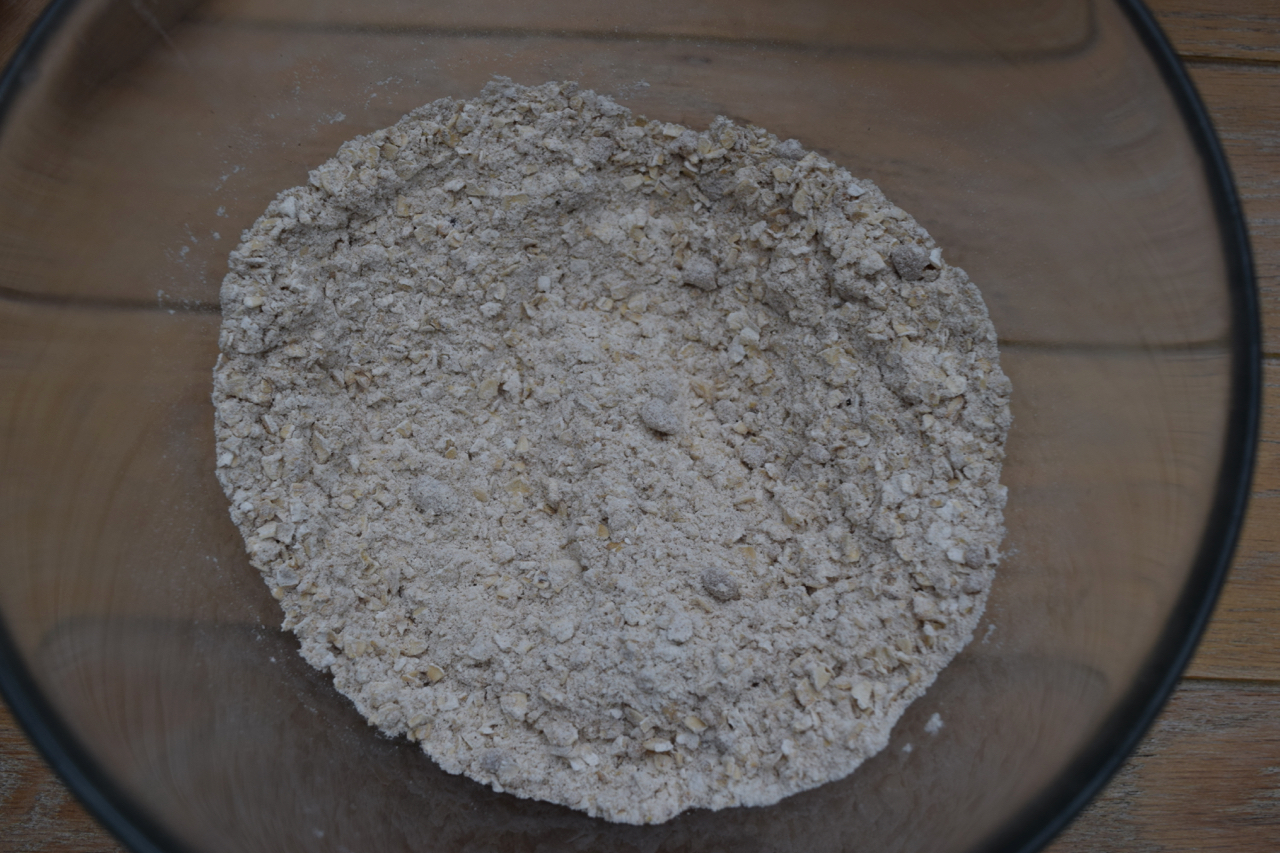 Mash the bananas and peanut butter together into a sort of lumpy mess. I had two small bananas so added a third at the last minute. If yours are bigger just use two.
Add the egg and vanilla and mix again.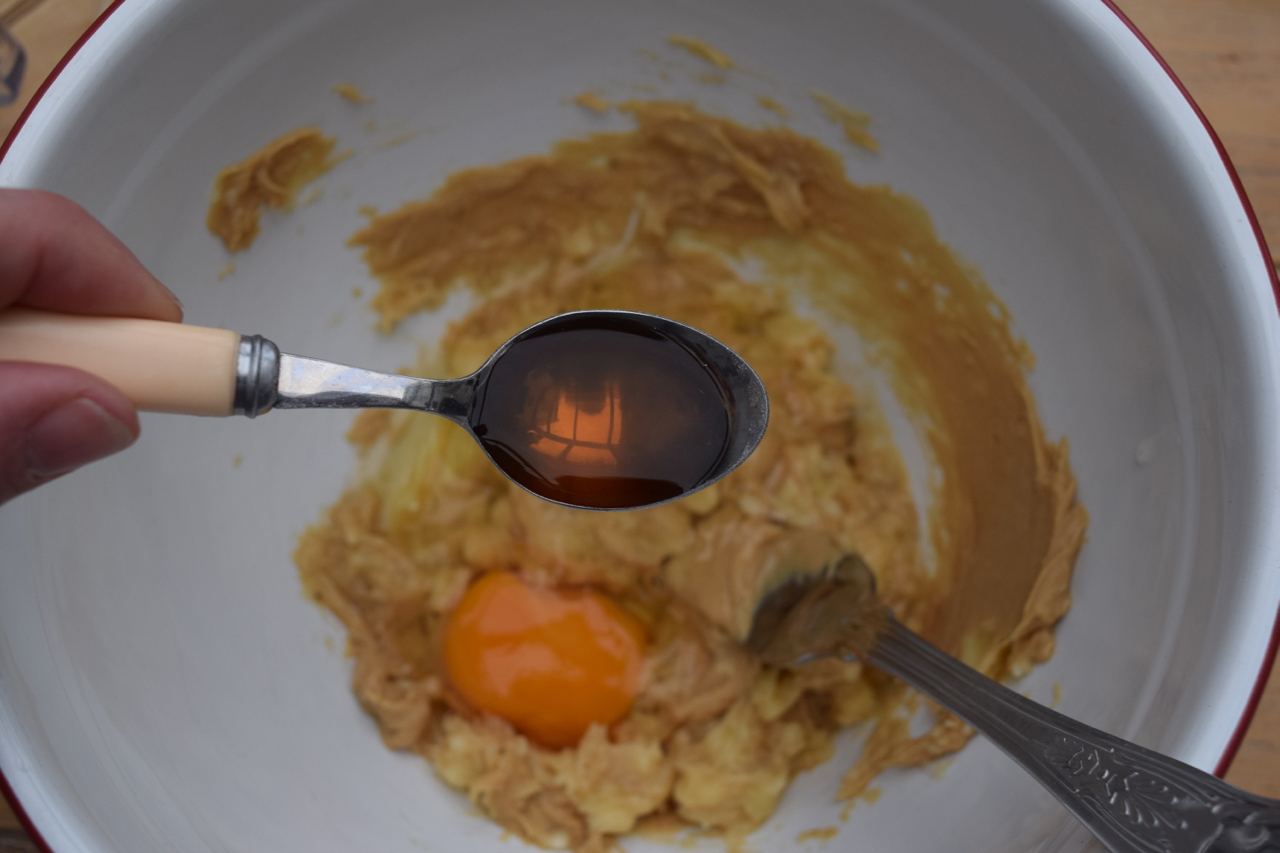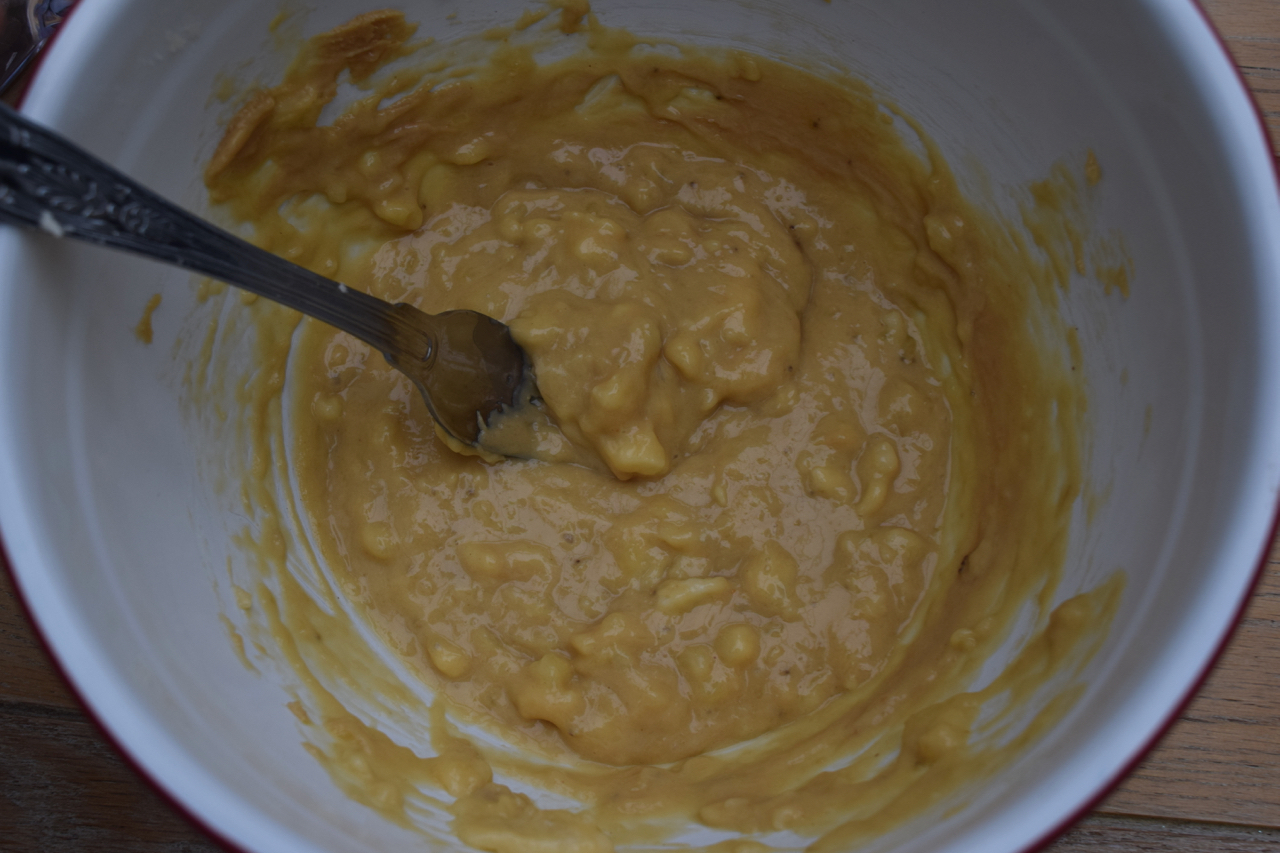 Now, there's nothing more to do than fold the banana mixture into the oat mixture and mix until just combined. Don't over work the dough.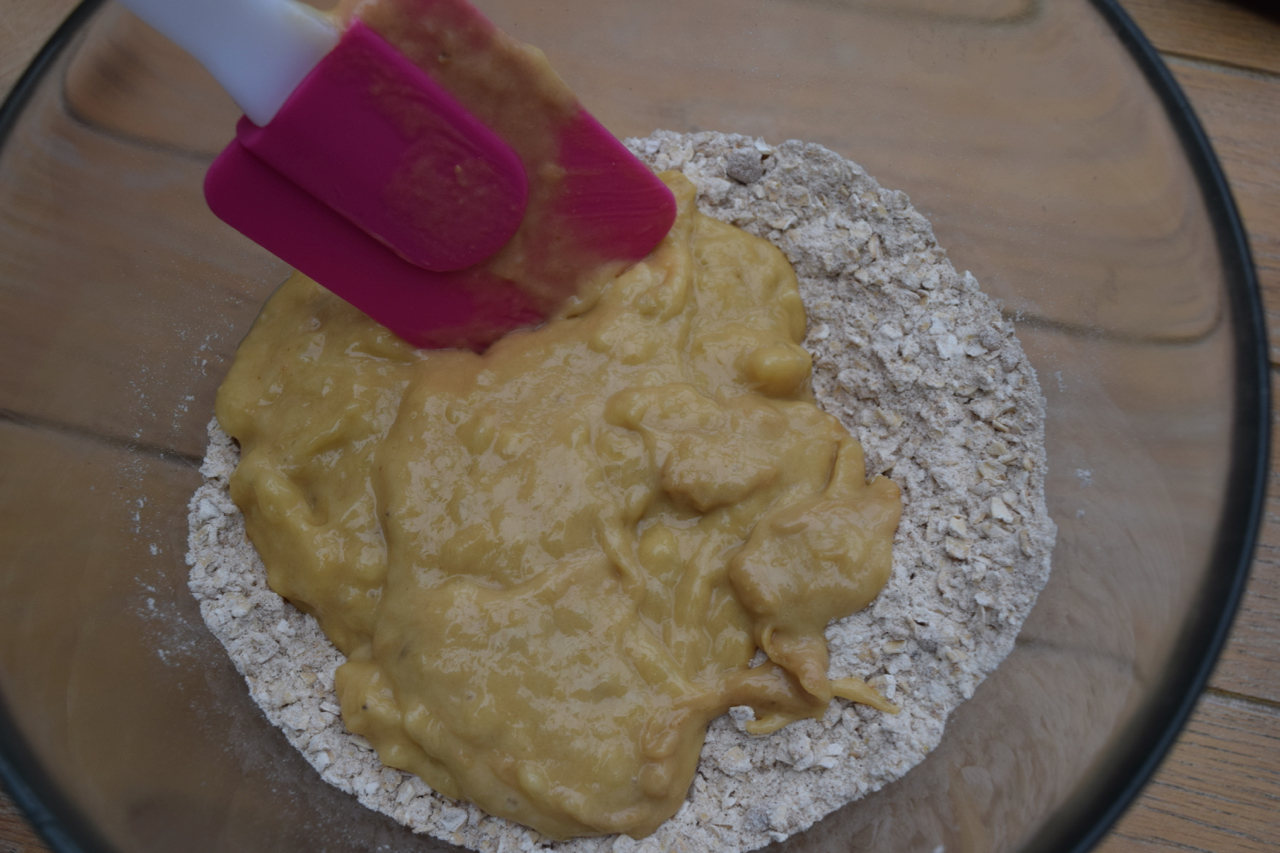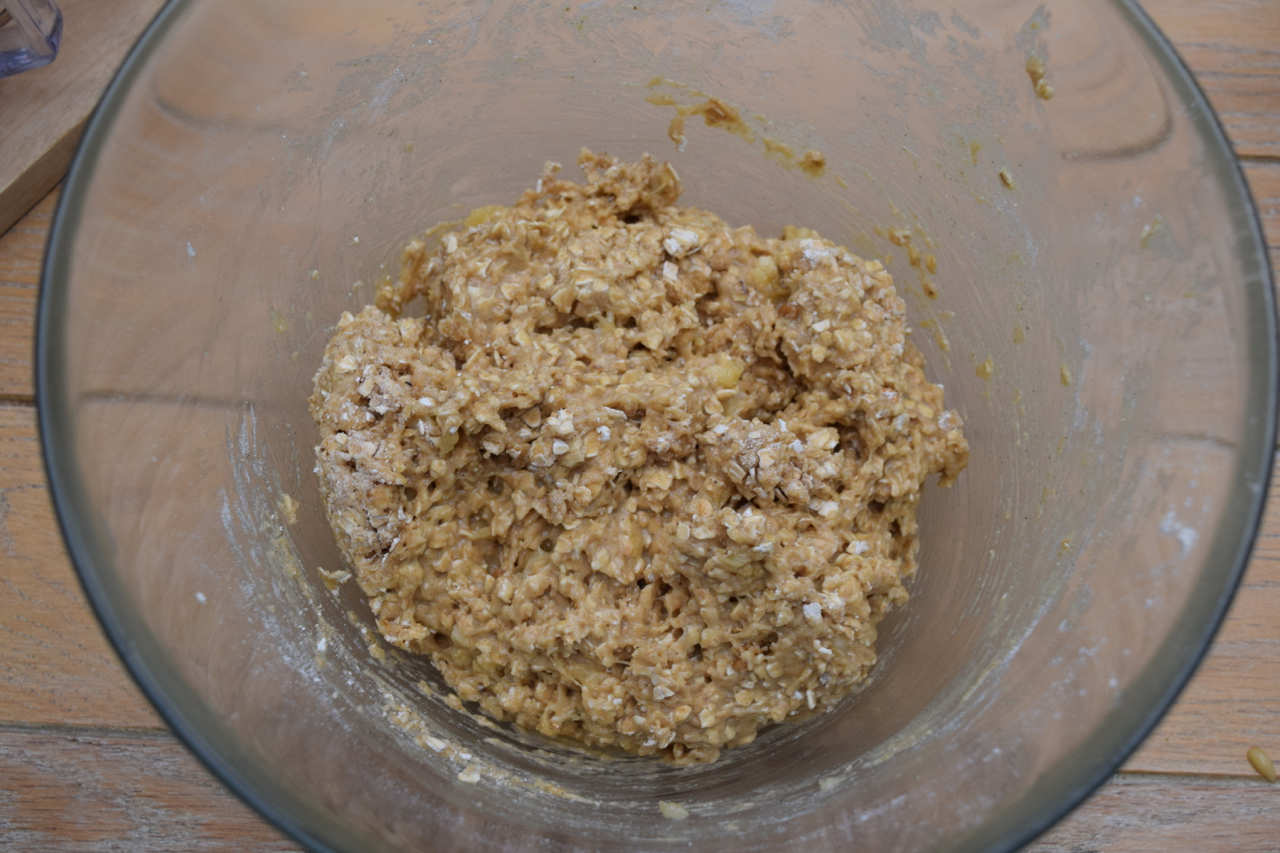 Fold in the chocolate chips, or dried fruit if you prefer, then scoop heaped teaspoons of the mixture onto your lined baking sheets.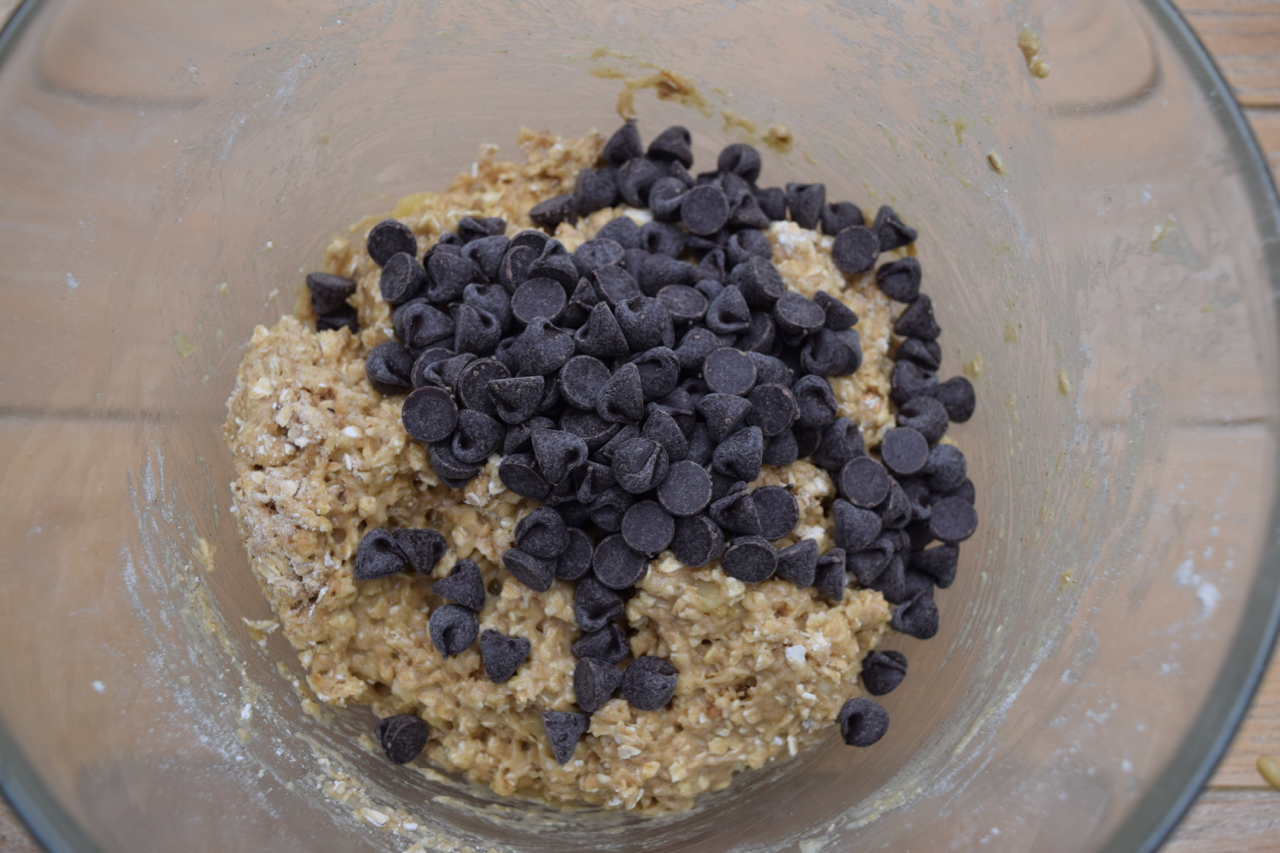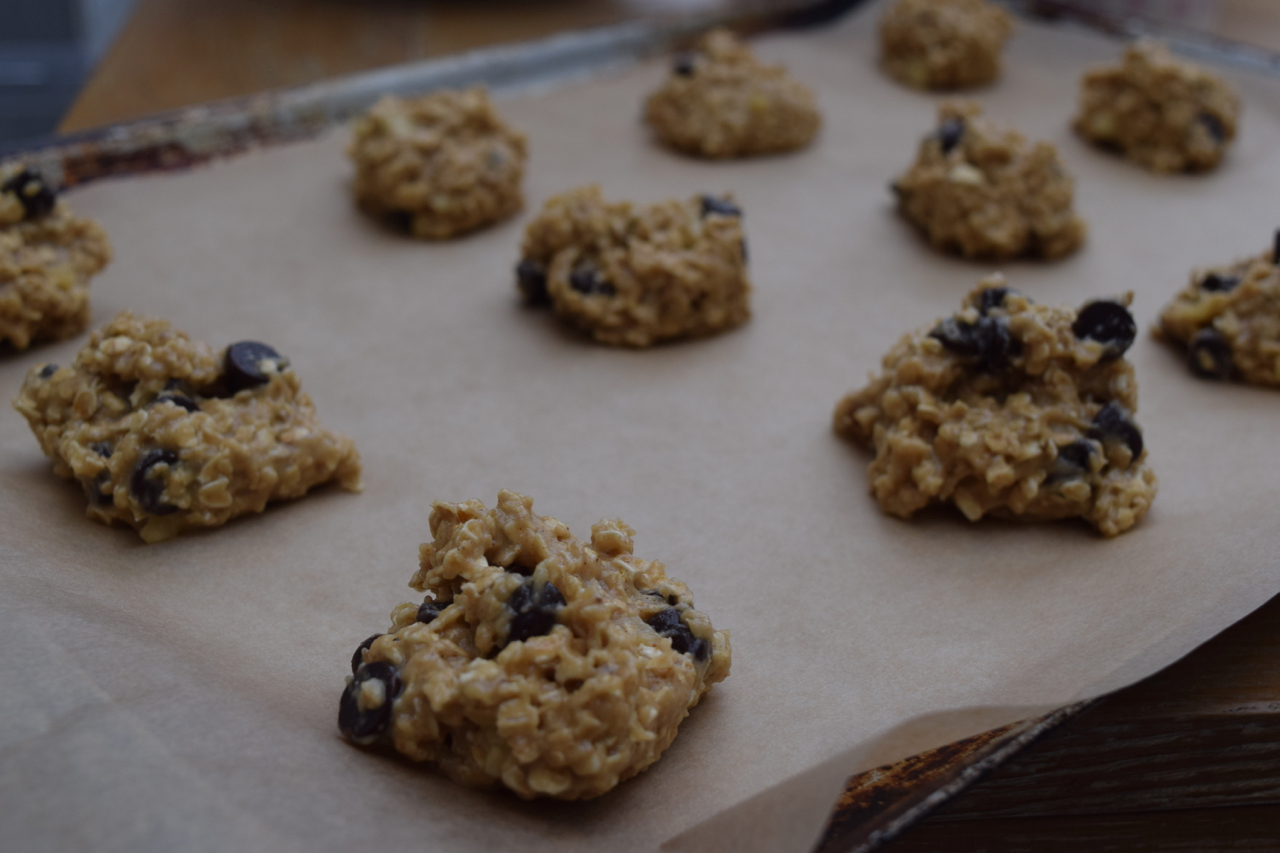 Pop them in the oven for 10 to 12 minutes or until just golden, smelling amazing and firm to the touch.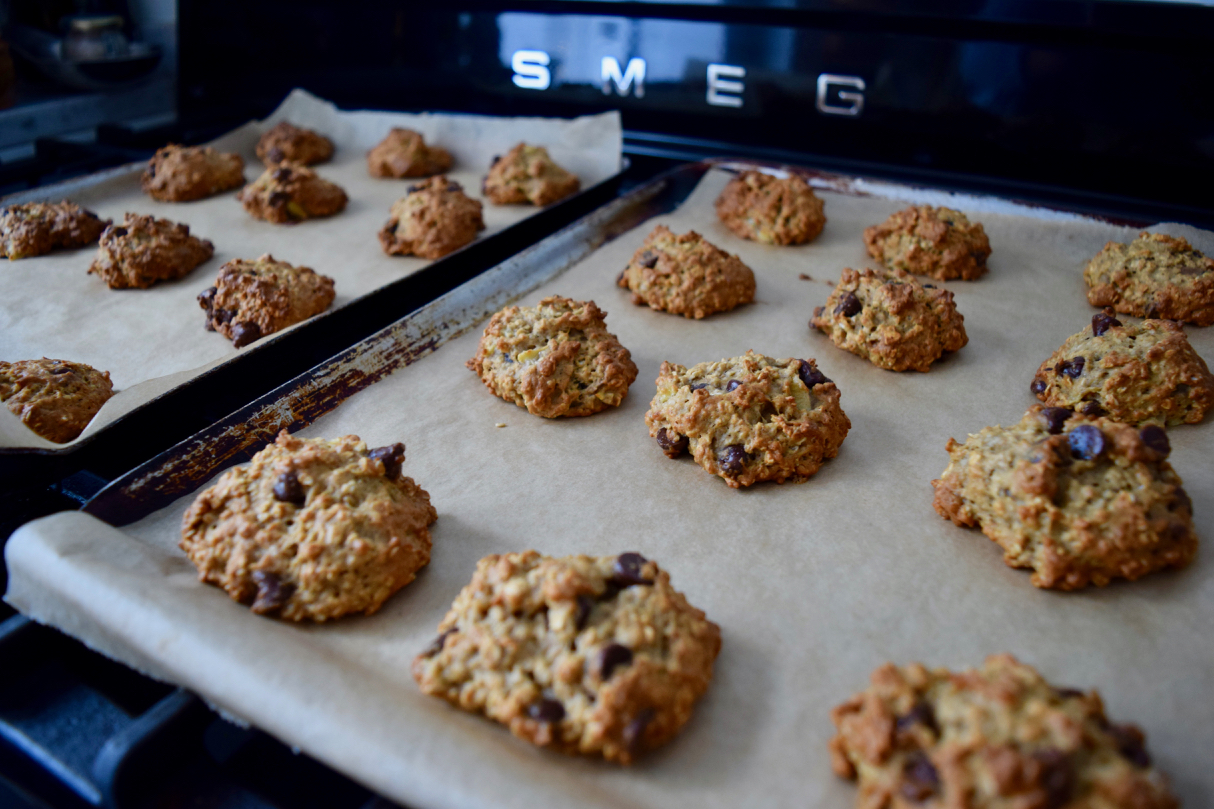 Leave these to cool long enough not burn your hands, then in you dive. These will keep for a couple of days in an airtight tin. Or freeze in a bag and whip one out for breakfast or for a little daily boost.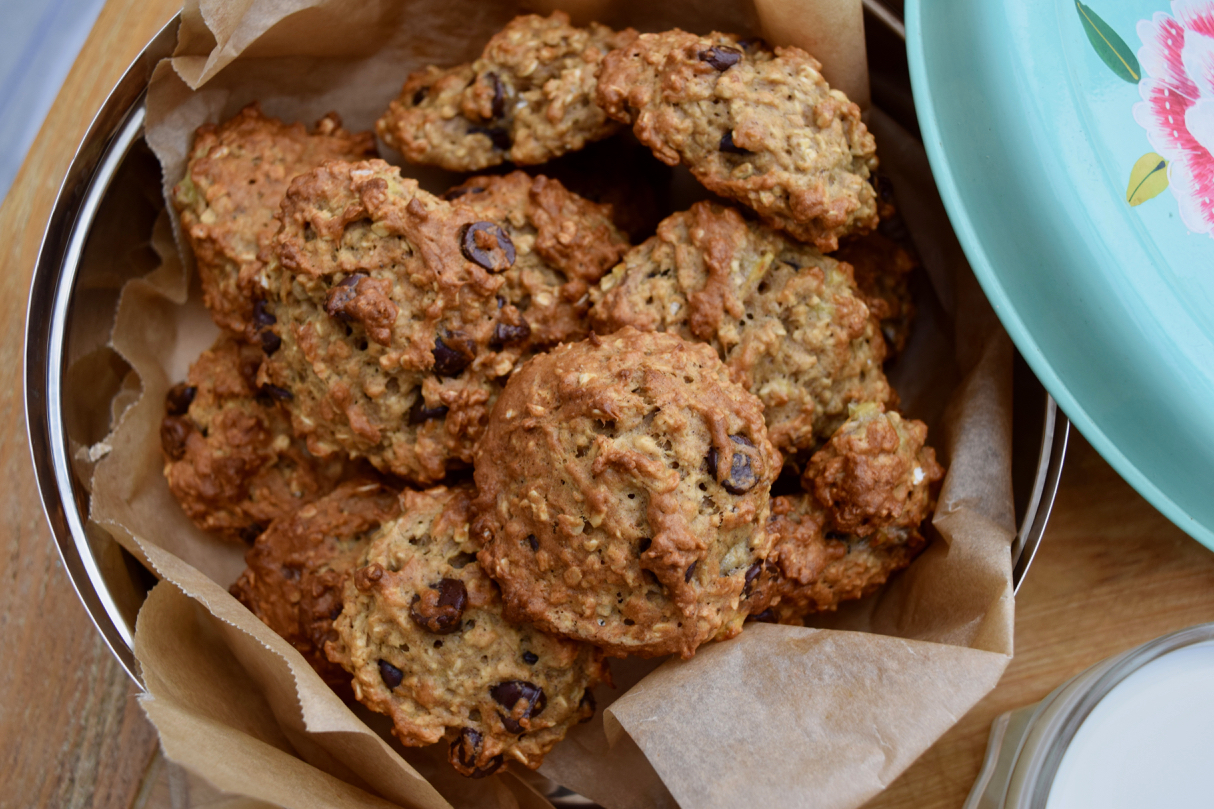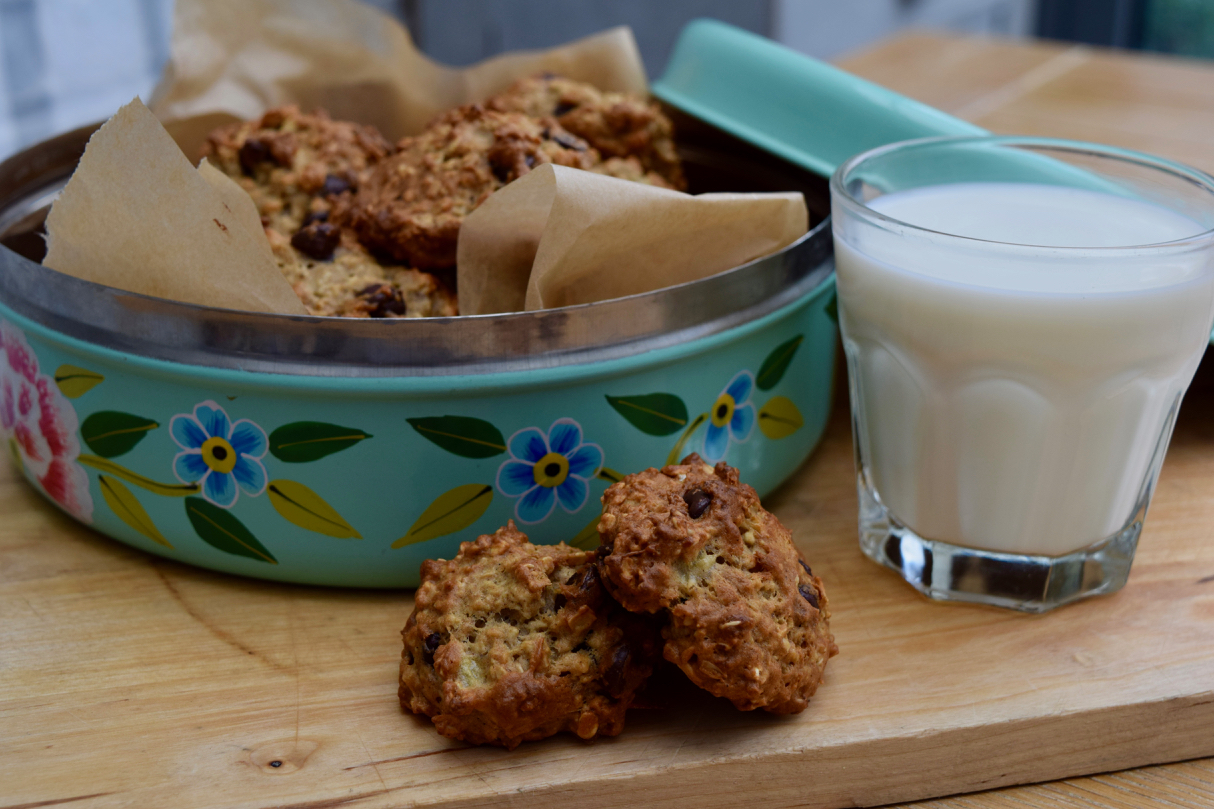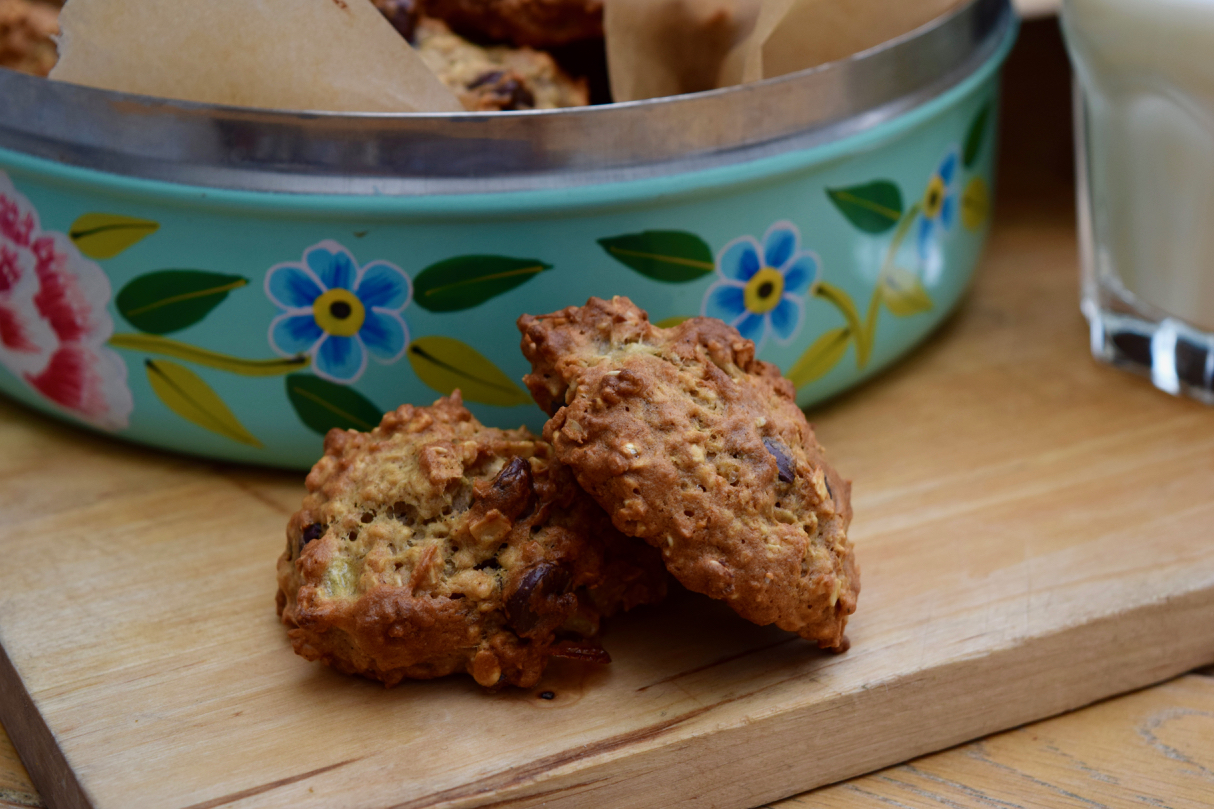 These are full of banana based sweetness, a nip of chocolate and filling oats. A couple will keep you going until lunchtime. Or 8 if you're Clyde.
Lucy x
Banana Breakfast Cookies Recipe
Makes around 24, size dependent
You will need just bowls and lined baking sheets
135g porridge/rolled oats
120g plain flour
50g soft brown sugar
1/2 teaspoon baking powder
1/2 teaspoon bicarbonate of soda
1 teaspoon cinnamon
a pinch of salt
2 large or 3 smaller ripe bananas
80g peanut butter, smooth or crunchy, it doesn't matter
1 egg
1 teaspoon vanilla extract
80g chocolate chips
Pre heat your oven to 160 degrees fan assisted and line two large baking sheets with greaseproof paper.
In a large bowl measure in the oats, flour, sugar, baking powder, bicarb, cinnamon and salt. Give this a good stir then pop to one side.
In another smaller bowl, add the bananas and peanut butter and mash well. Mix in the egg and vanilla and stir again.
Fold the wet ingredients into the dry ingredients and mix until you they are just combined, don't over mix. Stir through the chocolate chips. Spoon heaped teaspoons of the mixture onto your lined baking sheets, fairly well spaced although they won't spread much. Bake for 10 to 12 minutes or until just golden and firm to the touch.
These are divine warm or will keep well in an airtight tin for 2 to 3 days. Or keep in a bag in the freezer and defrost as and when needed.