Ginger and Lemon Fizz Recipe
This week's Friday Cocktail, for me, has subliminal healing qualities. I have got a terrible cold. It's been christened  a real 'Vera' of a cold, named after my beloved Grandmother, who, when she got a cold, everyone knew about it.  When I had a cold as a child, my mother would make me a mixture of lemon and honey, with a tiny splash of Whisky* in it (good Lord that would never be allowed today, surely someone in a high vis jacket would surely come and arrest her). It was such a soothing reviver, I still make them for myself now. So, for evermore, the combination of Whisky and lemon will be medicinal to me.
So, enough delirious Day Nurse induced ramblings – I bring you the Ginger and Lemon Fizz. The recipe calls for Bourbon but I think any Whisky would work here. It's a delicious drink, full of warming flavours, but refreshing too, as the balmy weather is still lingering well into October. Give it a try, poorly or not, I think you will really like this.
*I have checked and Whisky can be spelt with or without an 'e', by the way. It was bothering me.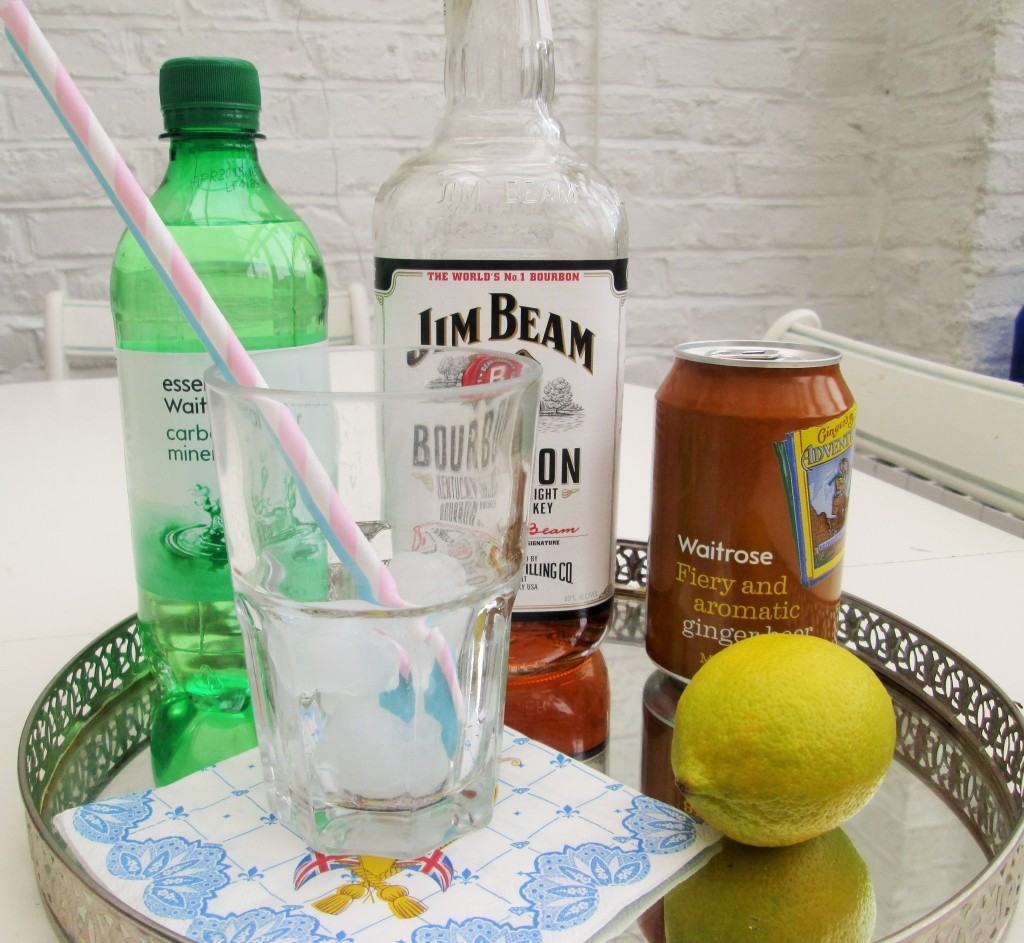 Clyde is a Bourbon drinker, so we always have it on hand. However, I have been using it in a particular chicken dish recently (recipe following this week) so this bottle is slightly depleted.
Squeeze half a lemon, then measure out 60mls of Bourbon or Whisky into a jug. Add a generous tablespoon of the fresh lemon juice and stir. Pour this into a large glass filled with ice.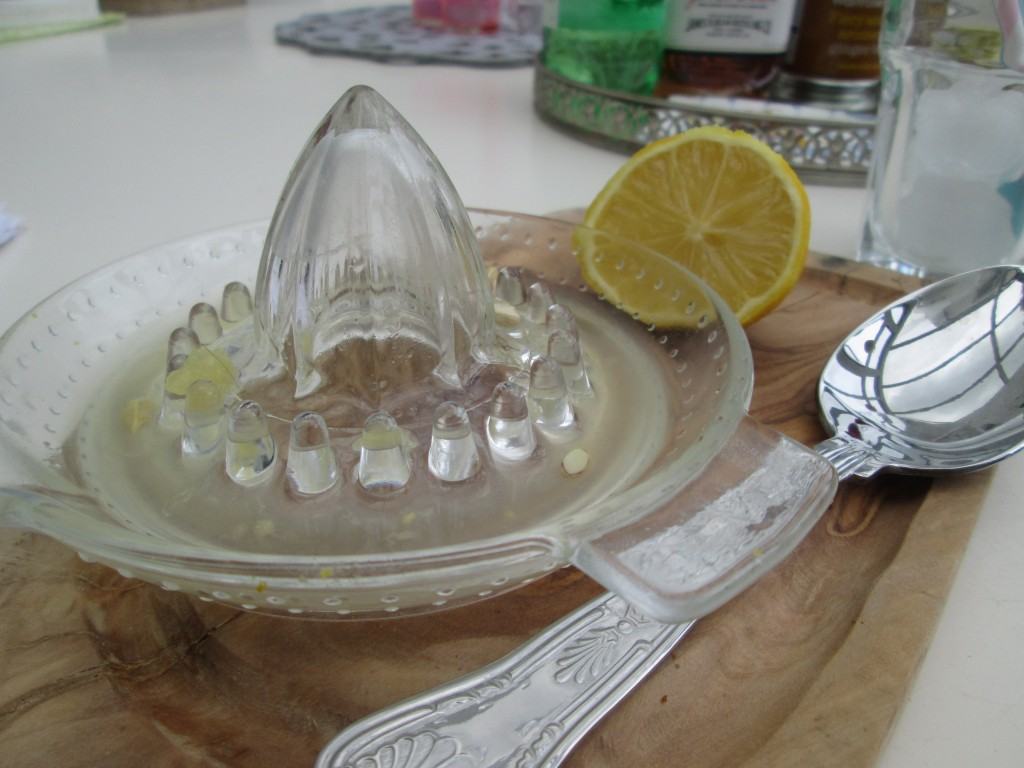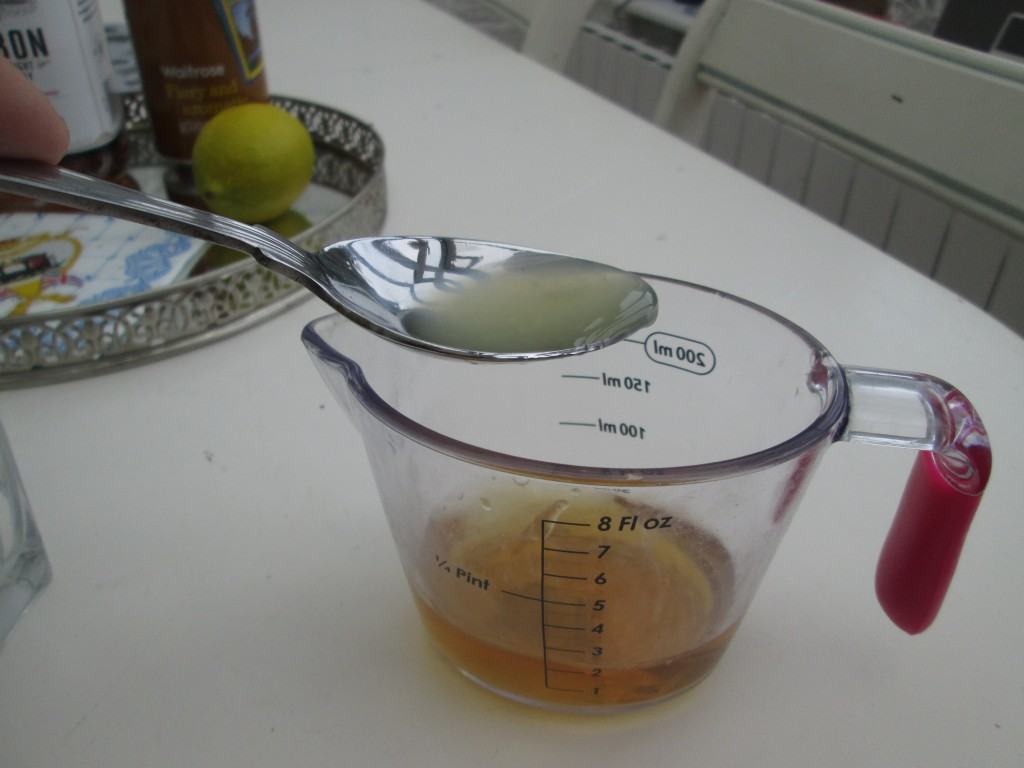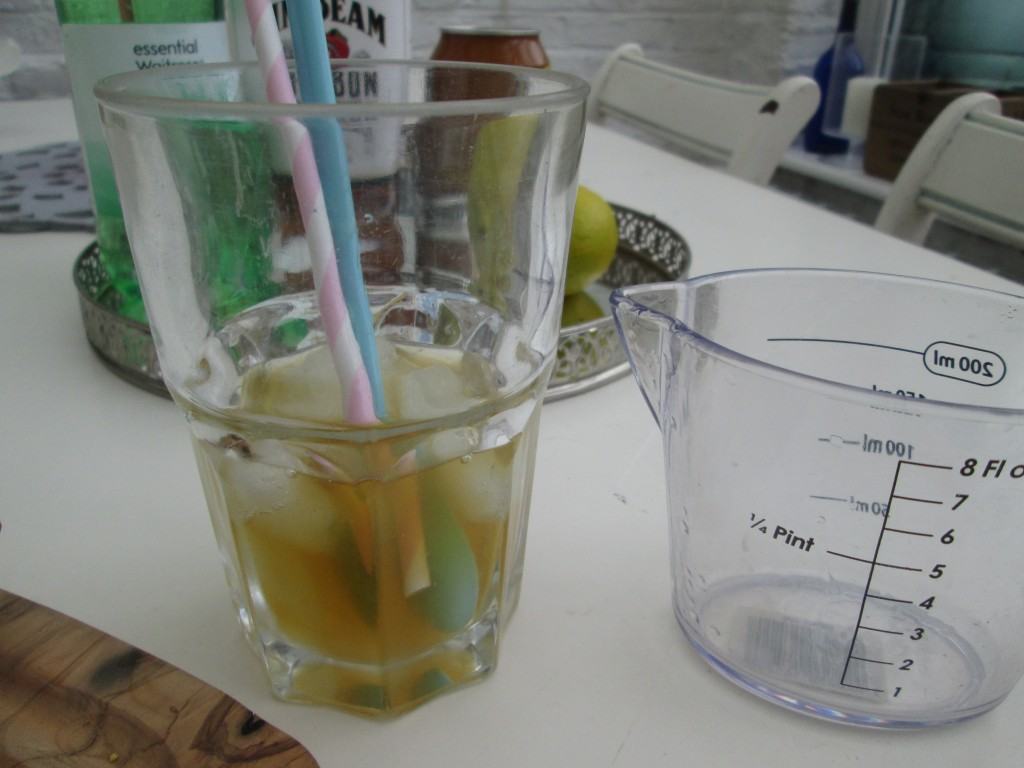 Give it a good stir then measure out 60ml of soda/fizzy water and 90ml ginger beer/ale. Pour this onto the Whisky and lemon mixture and stir again. Garnish with a wedge of lemon.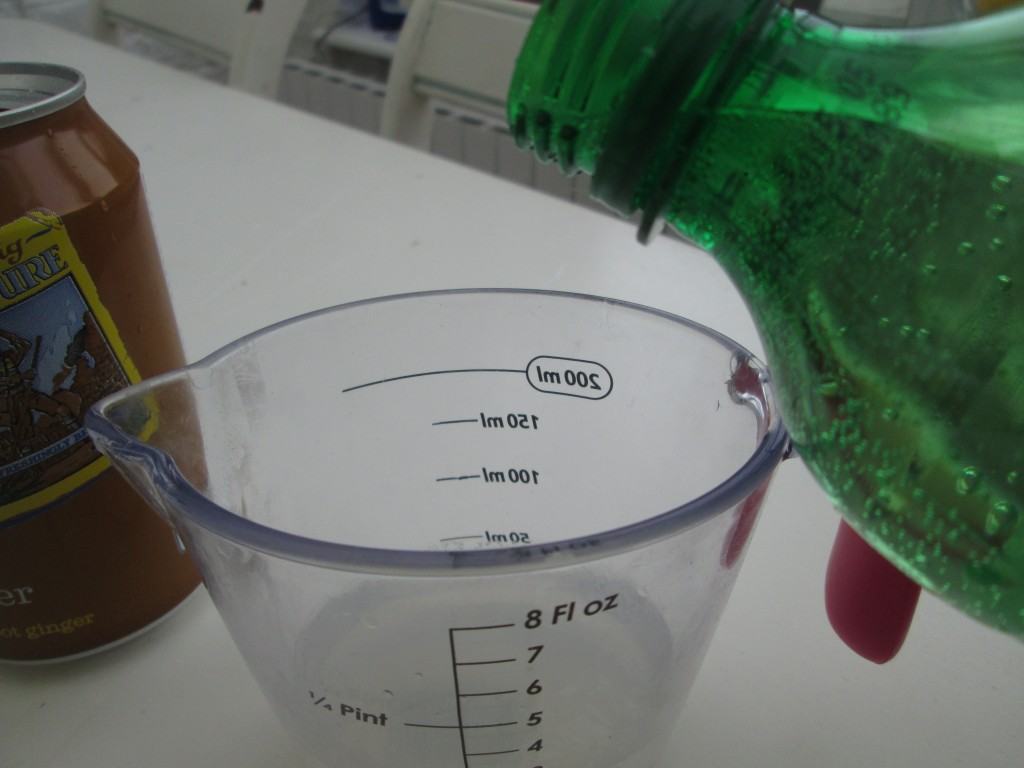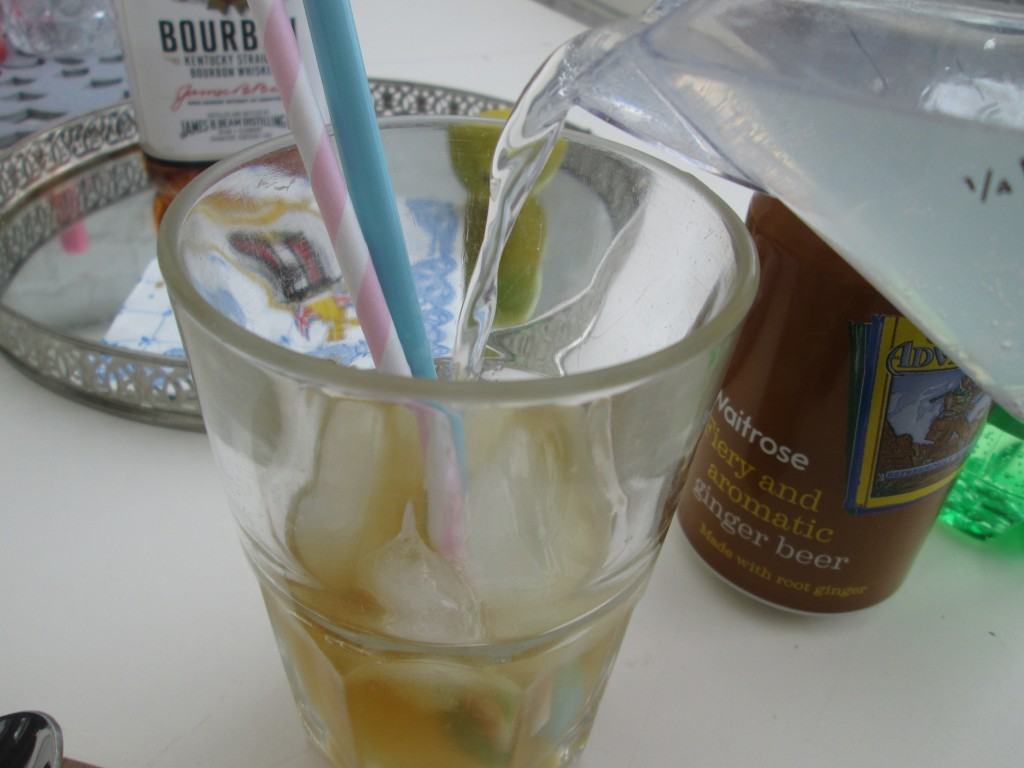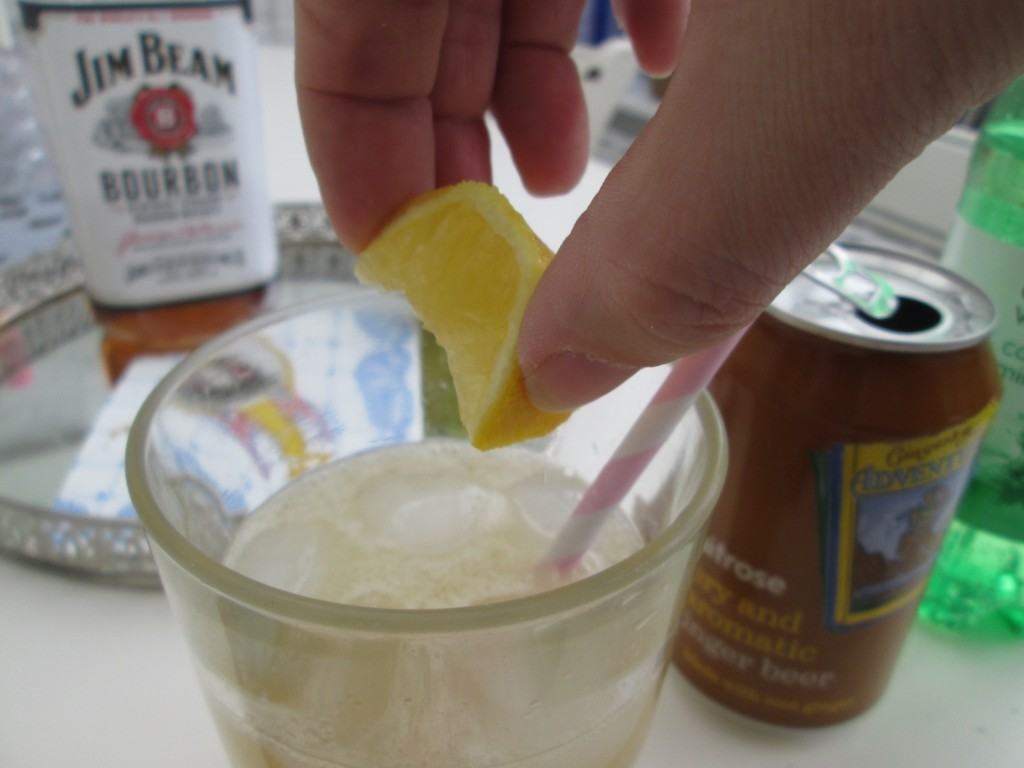 And that's it. You can't exactly call it a health drink, but surely the lemon juice is one of your five a day?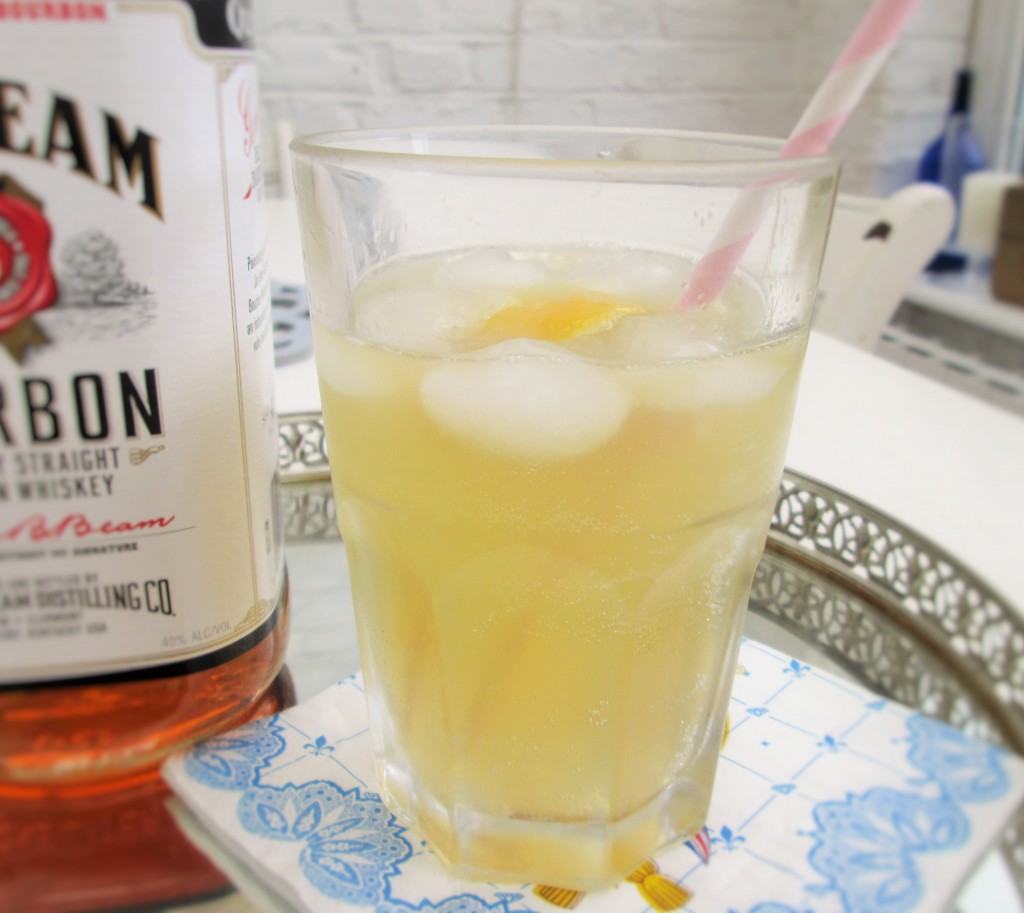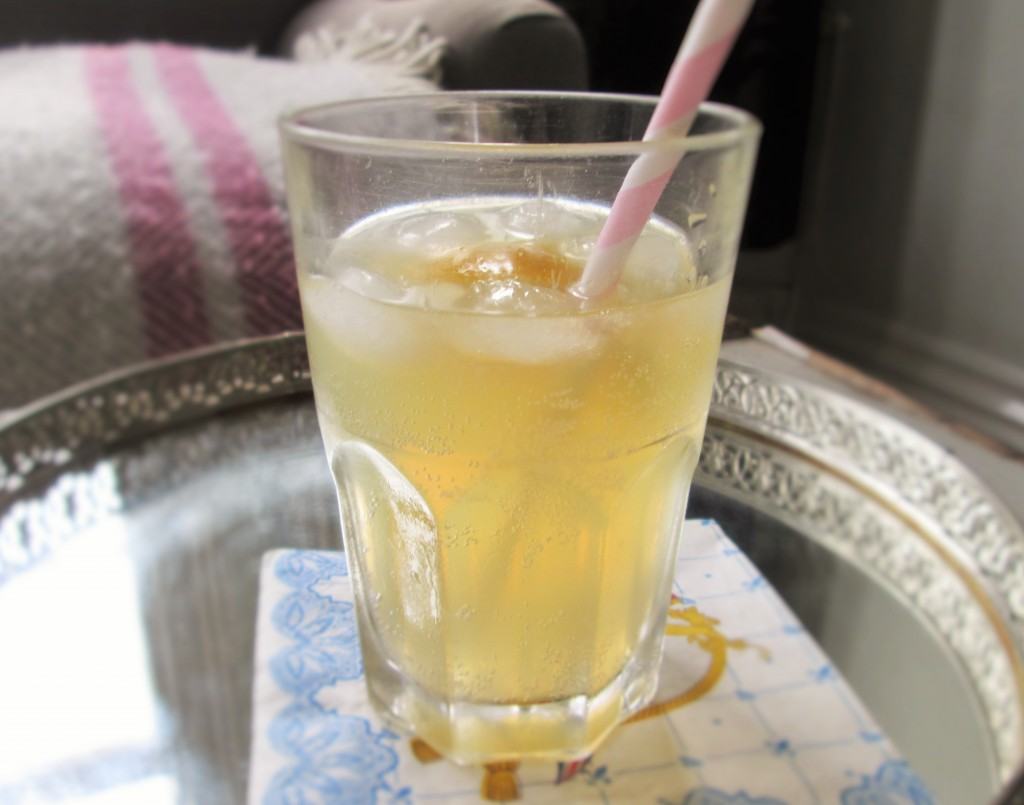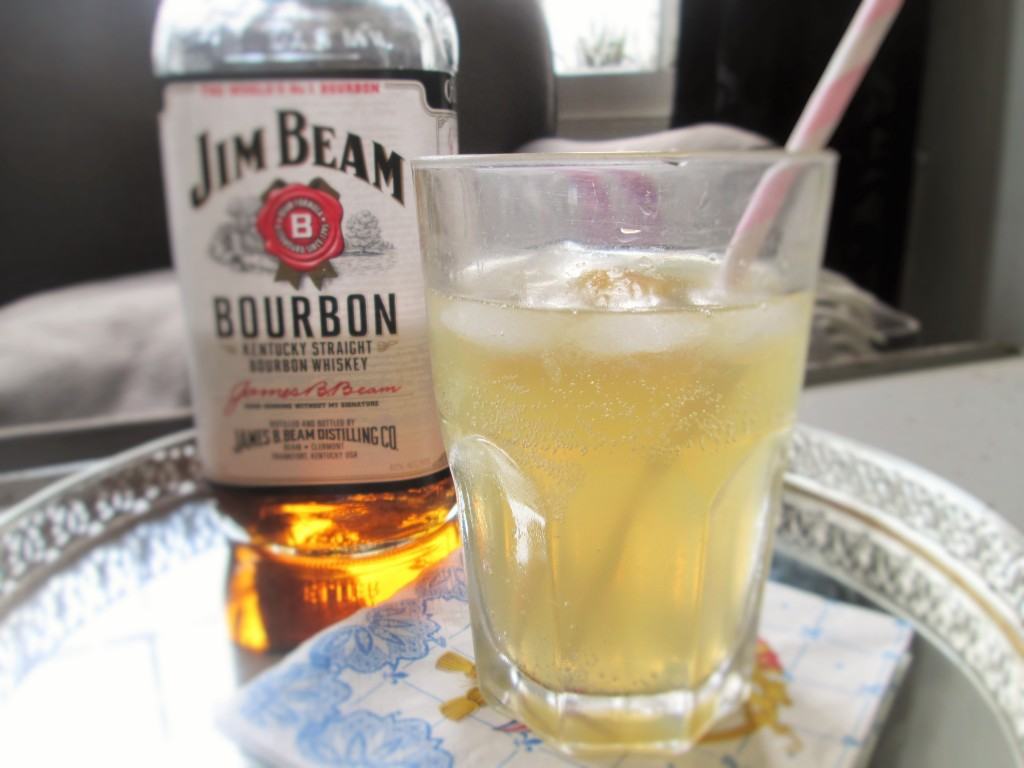 I will be snuggling up on the sofa with a blanket and one of these and my sore nose. Hope you have a lovely cold free weekend.
Lucy x
Ginger and Lemon Fizz
Serves 1
You will need a tall glass with ice and a lemon wedge to garnish
60ml Bourbon or Whisky
A generous tablespoon of fresh lemon juice
60ml soda or fizzy water
90ml ginger beer or ale
Squeeze a lemon and then measure out your Bourbon or Whisky. Add a generous tablespoon of lemon juice then pour these over ice into your glass. Measure the fizzy water or soda and ginger beer or ale and pour into the glass. Give the drink a good stir, garnish with a lemon wedge and enjoy.