Fluffy Breakfast Pancakes Recipe
Shrove Tuesday has come around again, as it does every year, and it's pancake central everywhere you look. I am quite the traditionalist when it comes to Pancake Day offerings, but variety is the spice of life and you can never have too many pancakes based recipes in you arsenal. I am sure I will be whipping up a batch of the traditional crepe style affairs on actual Shrove Tuesday, however, when it comes to a classic weekend breakfast pancakes, these Fluffy Breakfast types are so good, I couldn't help but share them with you on this, the most pancakey time of the year.
I have made/eaten a vast amount of pancakes in my lifetime *48 bloody long years* but never really researched which ones were the best. So thanks, to those clever video-recipe people over at Tasty, they have done all the hard work and come up with the best, most Fluffy Breakfast Pancakes of all time. And to them, I couldn't be more grateful; these pancakes are the total dons of all egg, flour, butter and sugar based affairs. Simple to whip up, because there is no whipping up. I always thought in order to get the fluffiest pancakes you would have to whisk egg whites, something I loathe doing as it means dirtying yet another kitchen appliance. But no, this brilliant recipe just involves mixing the dry ingredients with the wet ones then folding in the separated, but unwhisked egg whites as the last minute. So hoorah for minimal washing up, the bane of my whole life. These are then fried off in the usual manner and served, as light as air, drenched in the syrup of your choice and with crispy bacon, if crispy bacon is your thing. You could always stud your pancakes with a tablespoon of chocolate chips, blueberries or a swirl of Nutella having cooked them on one side, or enjoy plain, the choice, as always, if yours.
This batch makes an enormous 25, maybe more, good sized pancakes, despite Tasty saying it made 8. Their's must have been the size of dinner plates, which isn't a bad thing, but I couldn't have justified eating the 5 I did this morning had they been that big. As it was, we had spare which I then proceeded to eat every time they crossed my path, such is my low will power when it comes to the Kryptonite that is these Fluffy Breakfast Pancakes.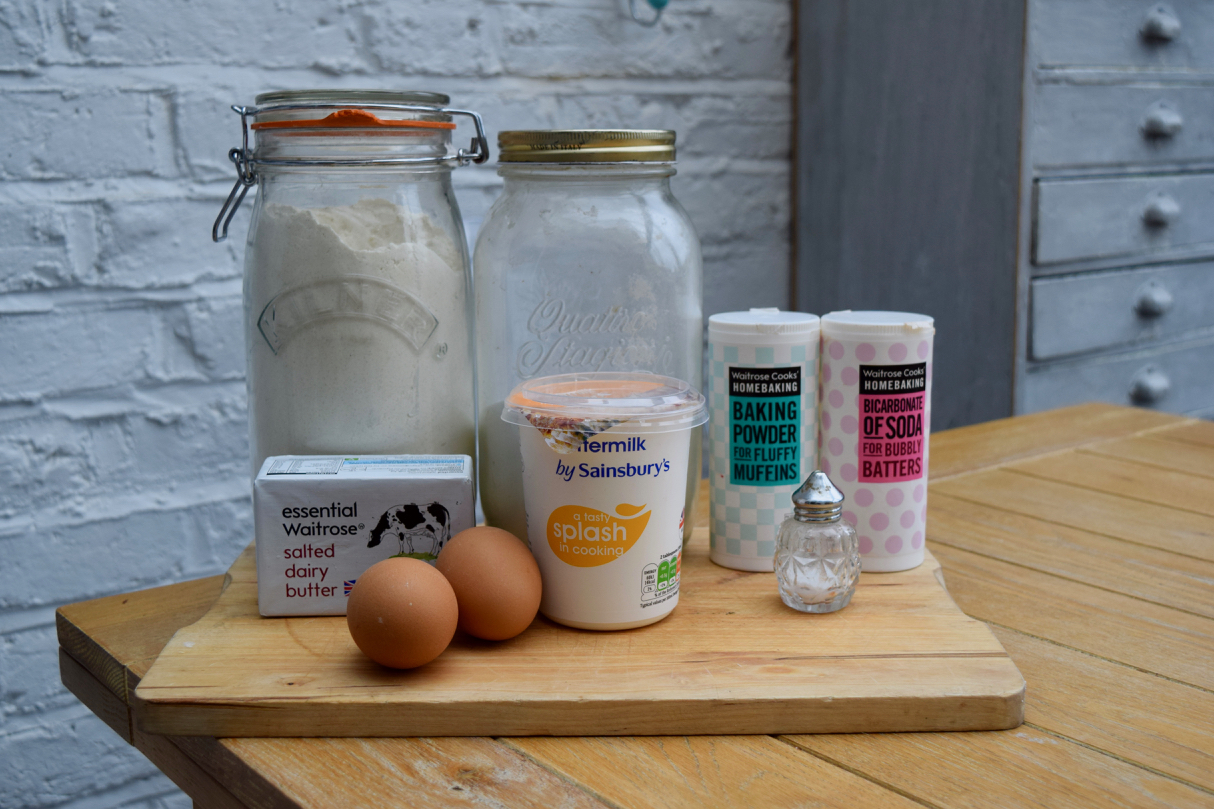 Don't be put off by the buttermilk in this ingredients line up. It's quite hard to come by the days, so you can easily make your own. For the 600ml needed for this recipe just stir together 570ml milk with 2 tablespoons of lemon juice or vinegar. Leave this for 10 minutes and you will have a brilliant buttermilk substitute.
Make a start on this simple recipe by mixing the dry ingredients. Stir together the plain flour, caster sugar, baking powder, bicarb and salt.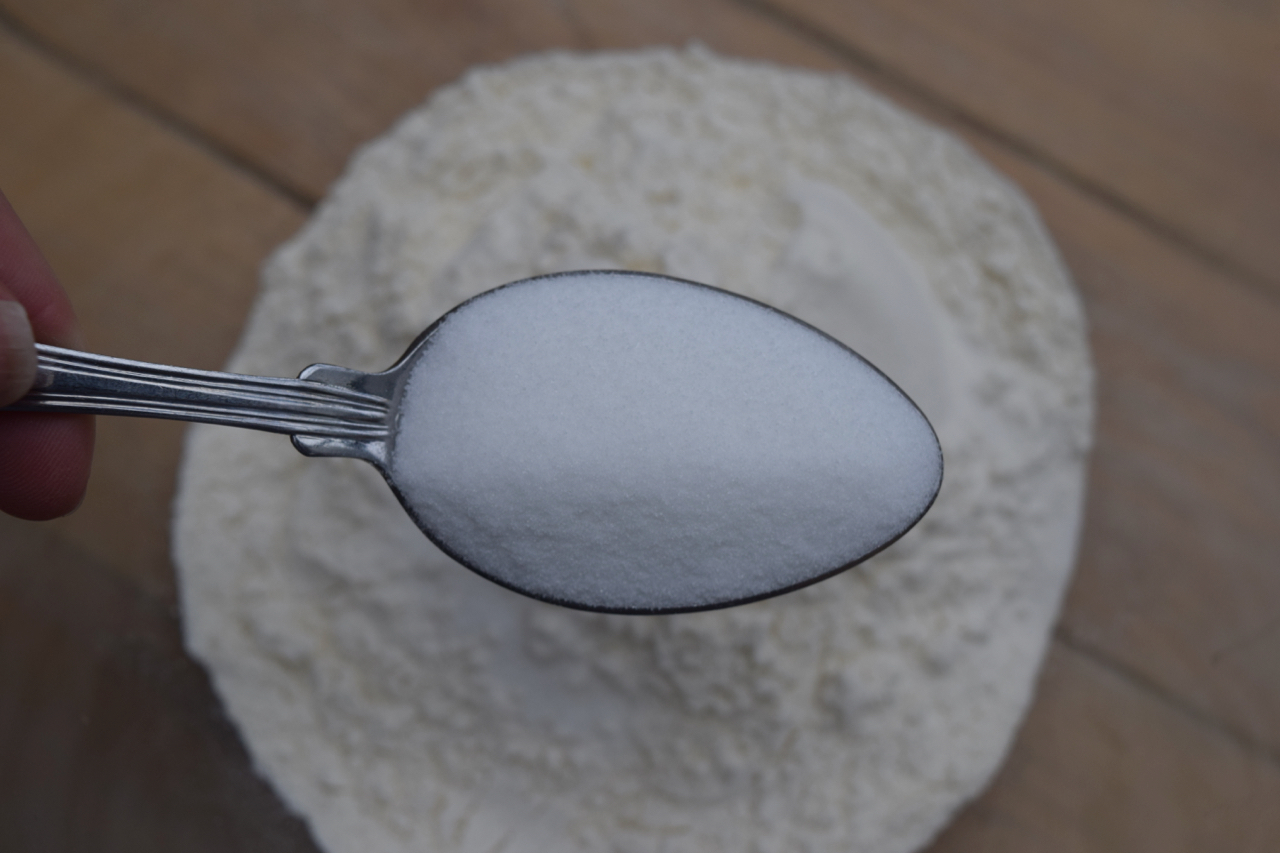 In another bowl or jug, mix the melted butter and buttermilk or buttermilk substitute until smooth.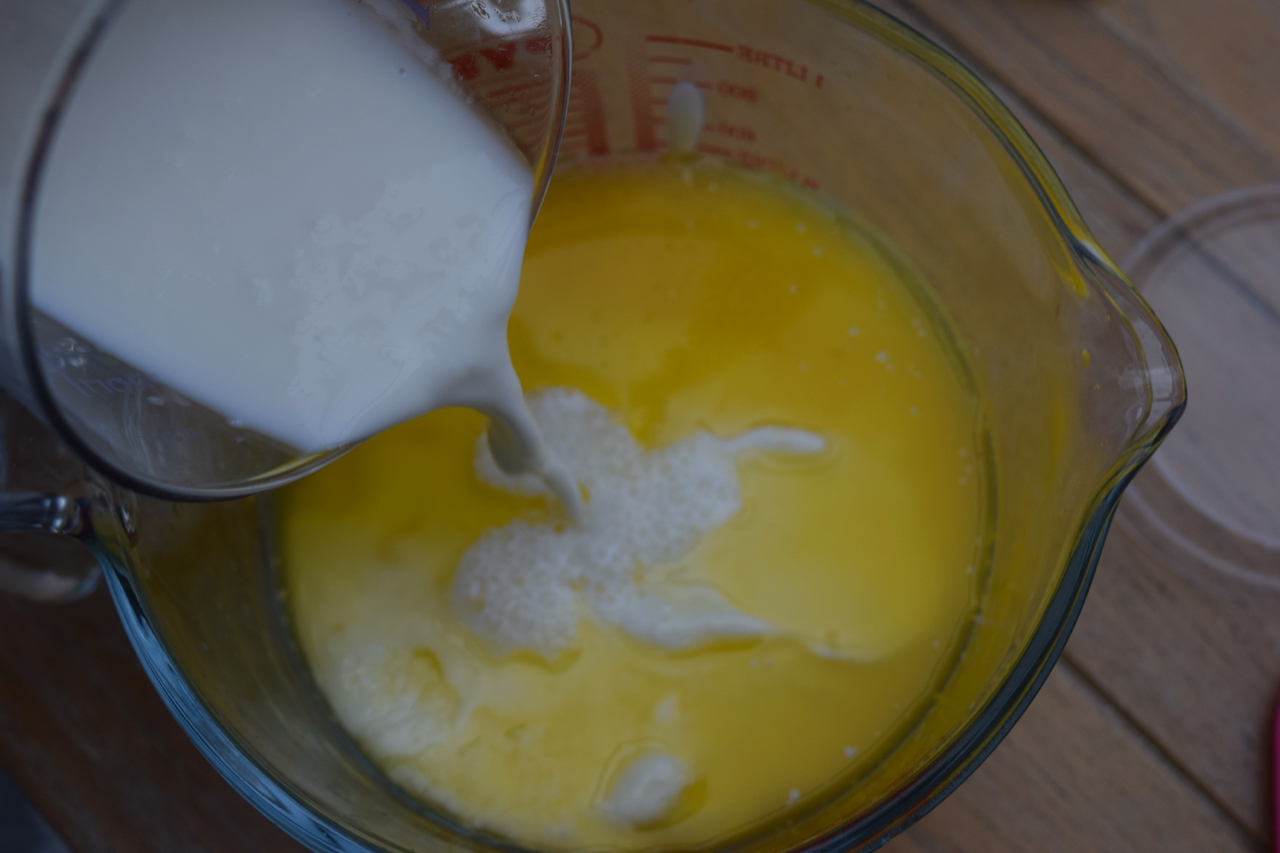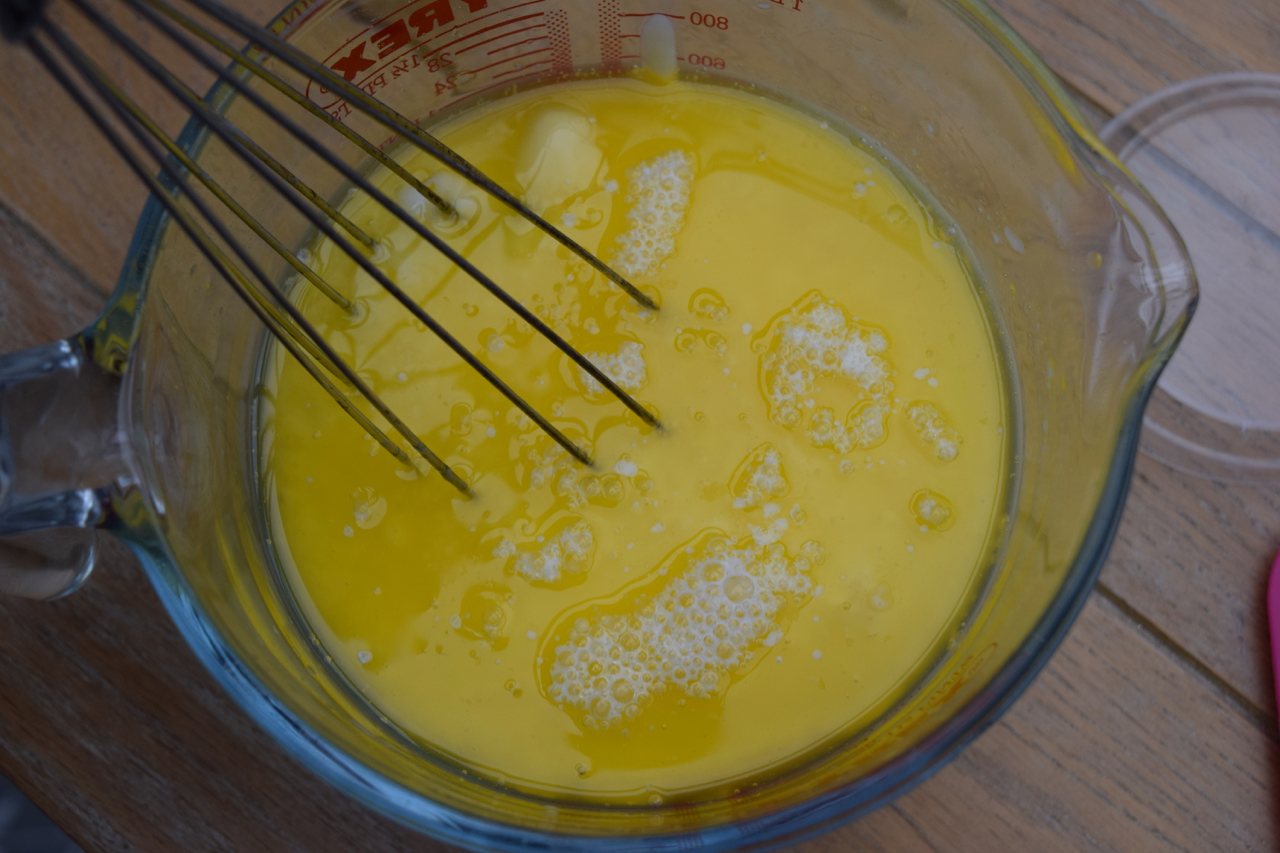 Now, separate your eggs into yolks and whites. I do this the easy way, by cracking the eggs and using my hands to let the whites slip through my fingers whilst hanging onto the yolks. Mucky, but simple.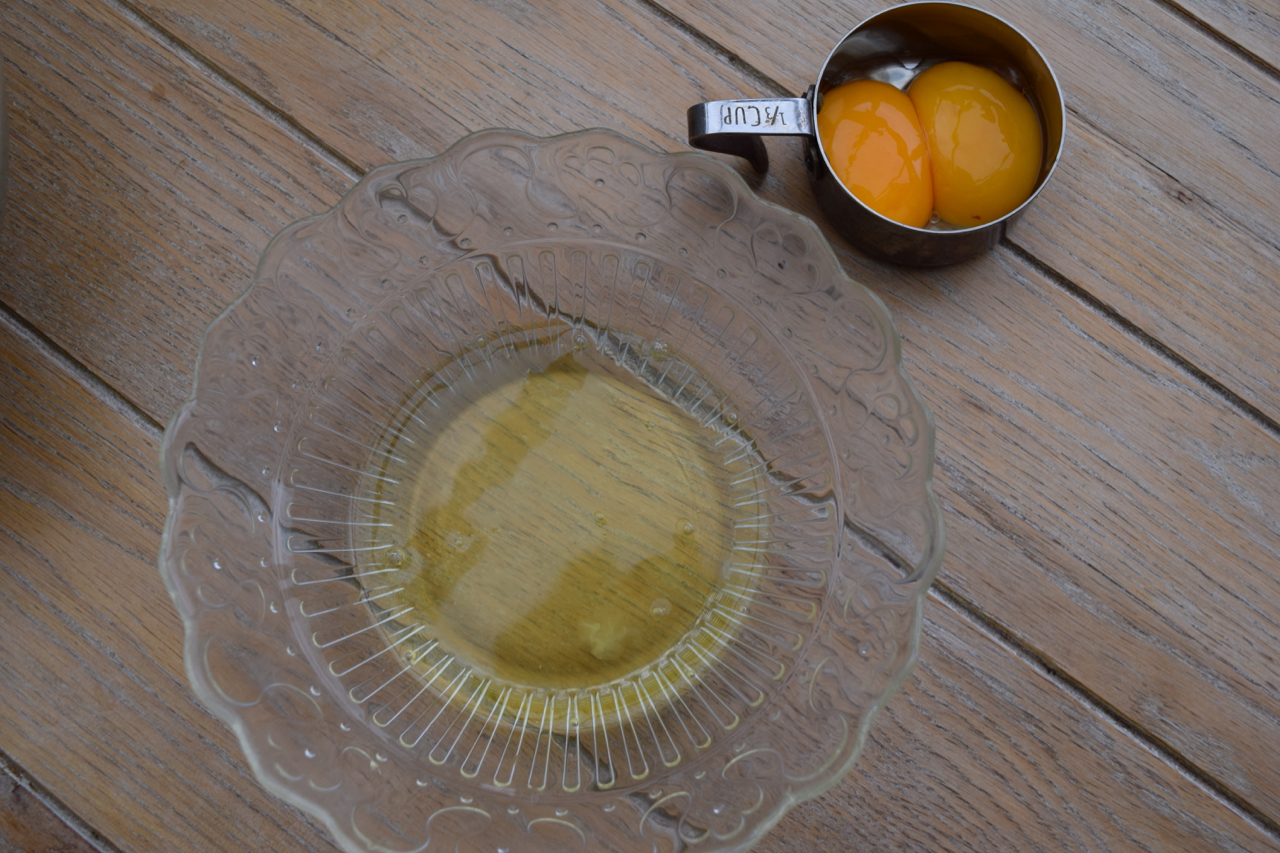 Now, whisk the yolks into the buttermilk mix, then pour this into the flour and sugar bowl.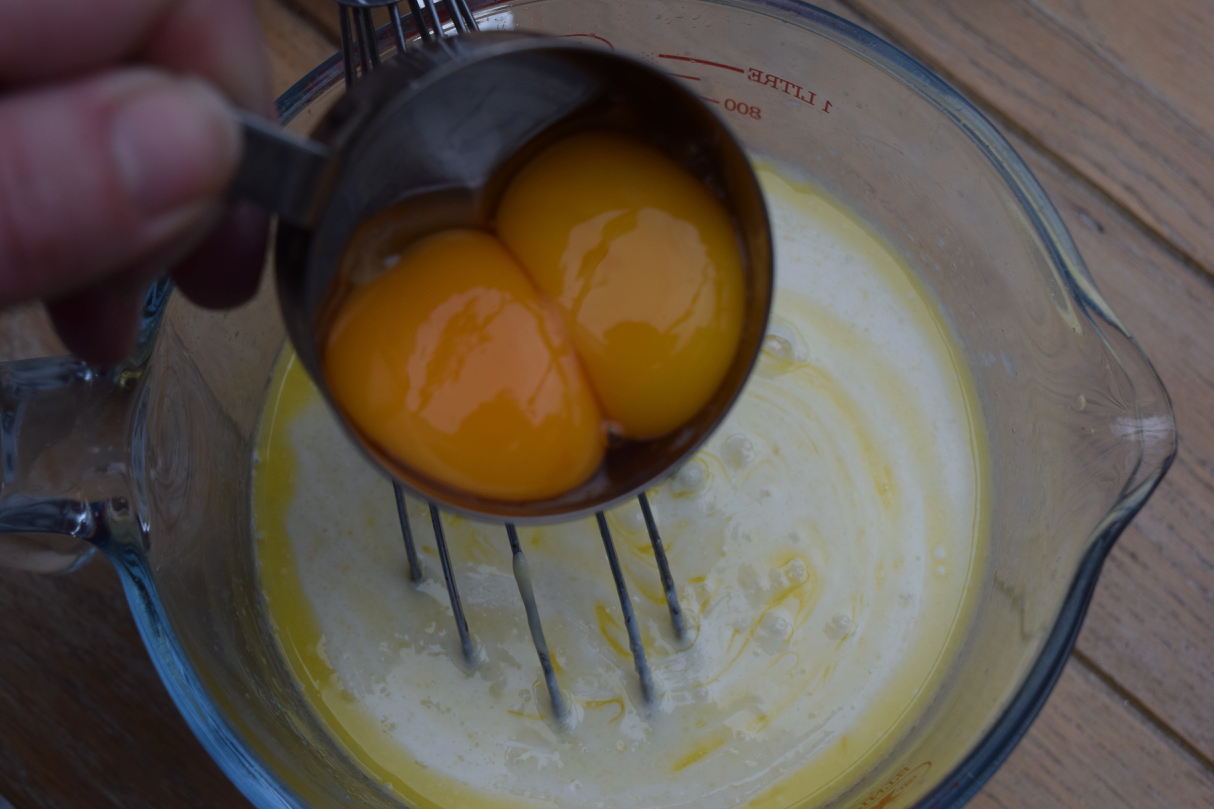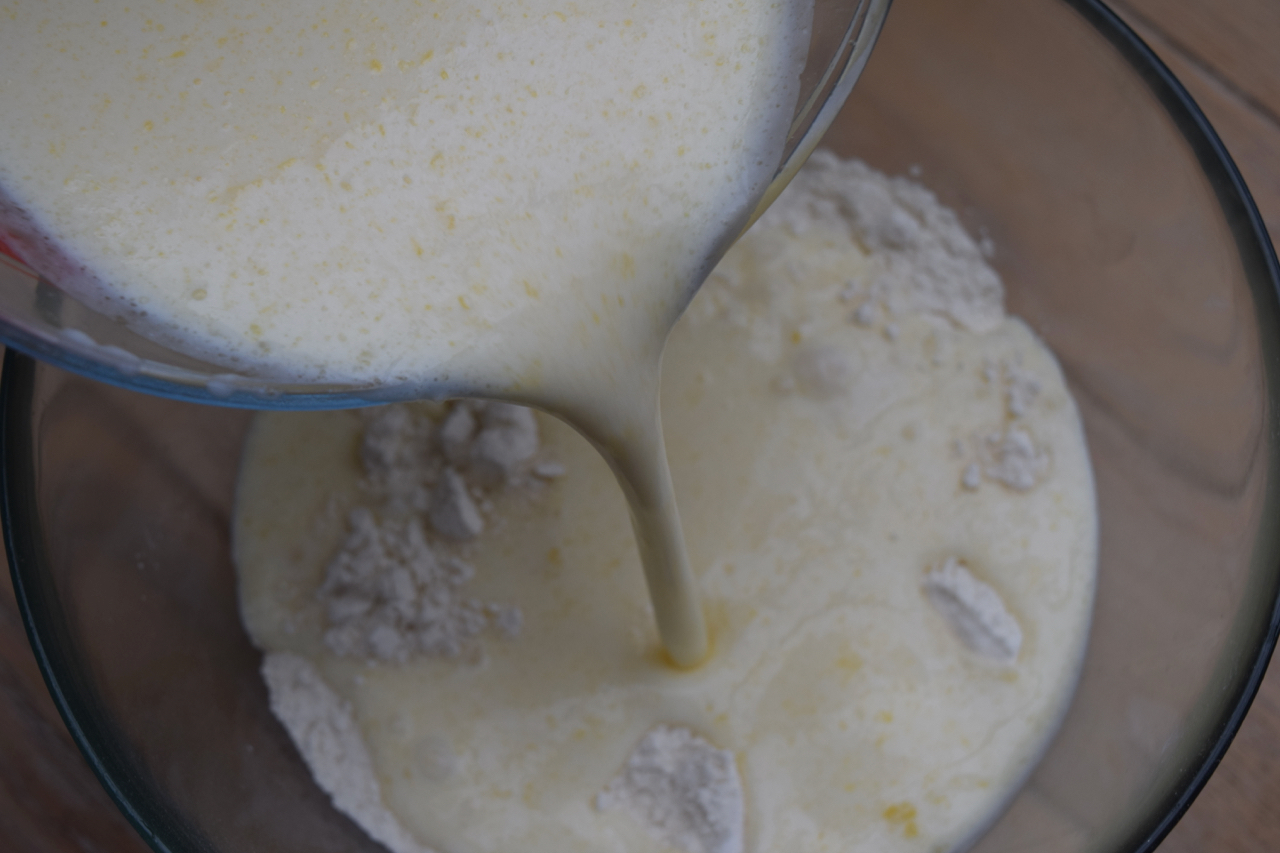 Fold this mixture gently until no flour is visible. It doesn't matter if it's lumpy, a few lumps are ok *that's me all over*.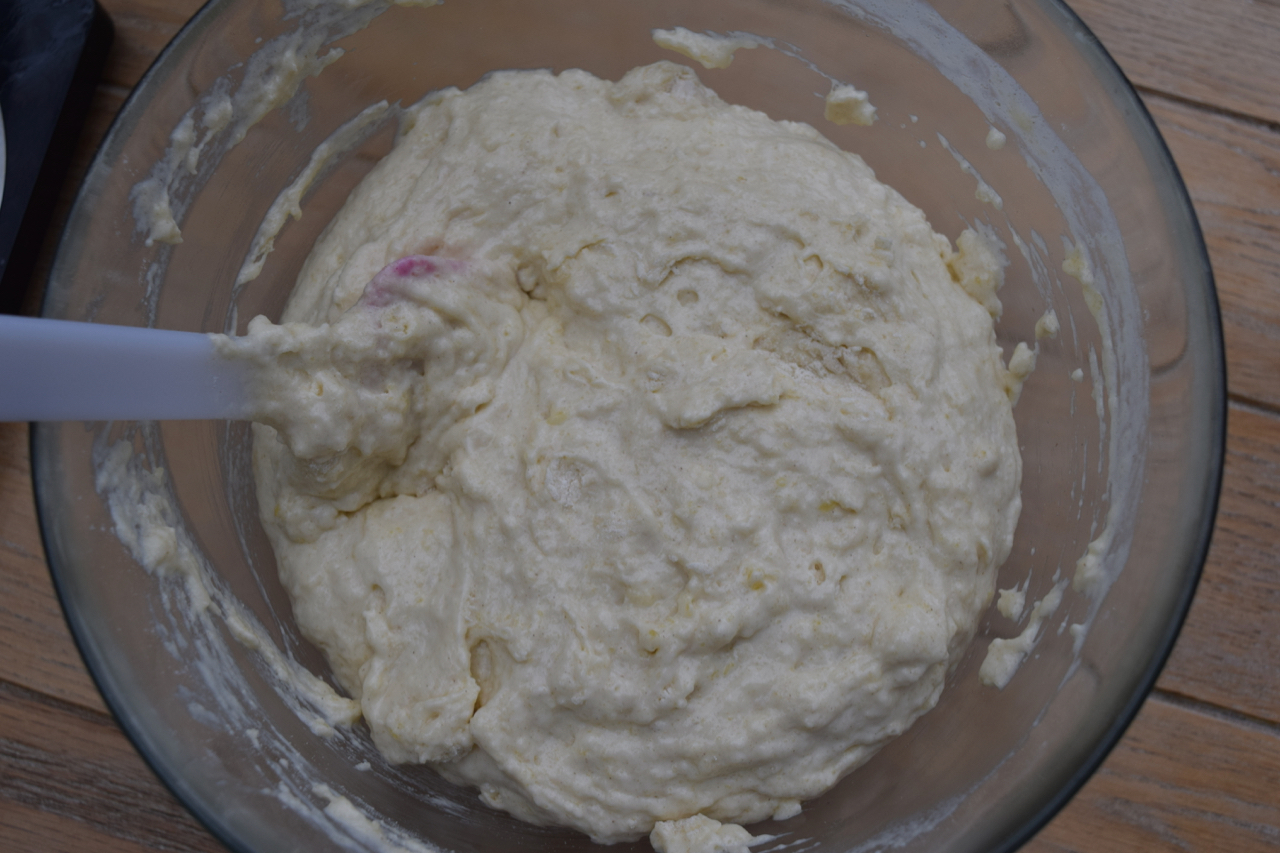 Now, take your eggs whites, without a whisk in sight, and just fold them into your fluffy pancake batter. Don't overfold here, be decidedly half hearted.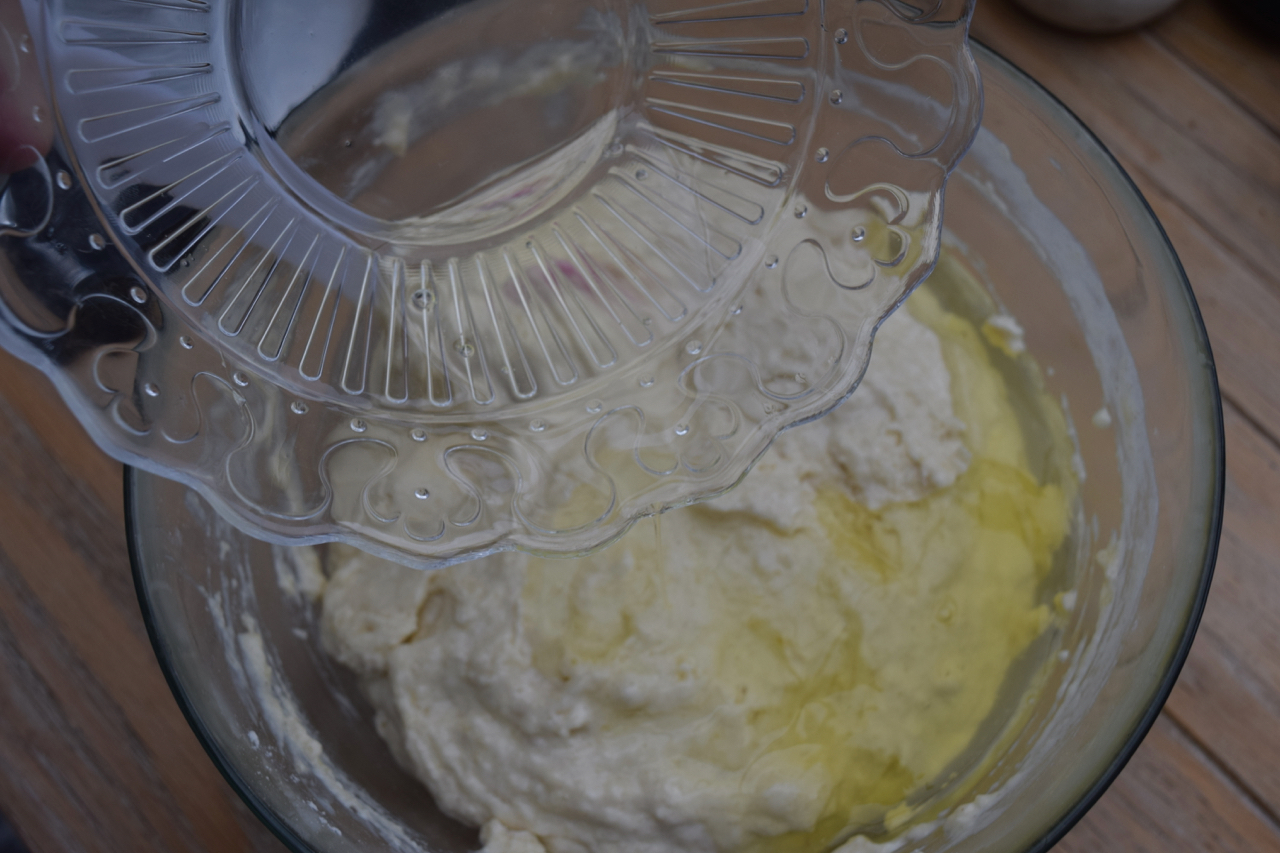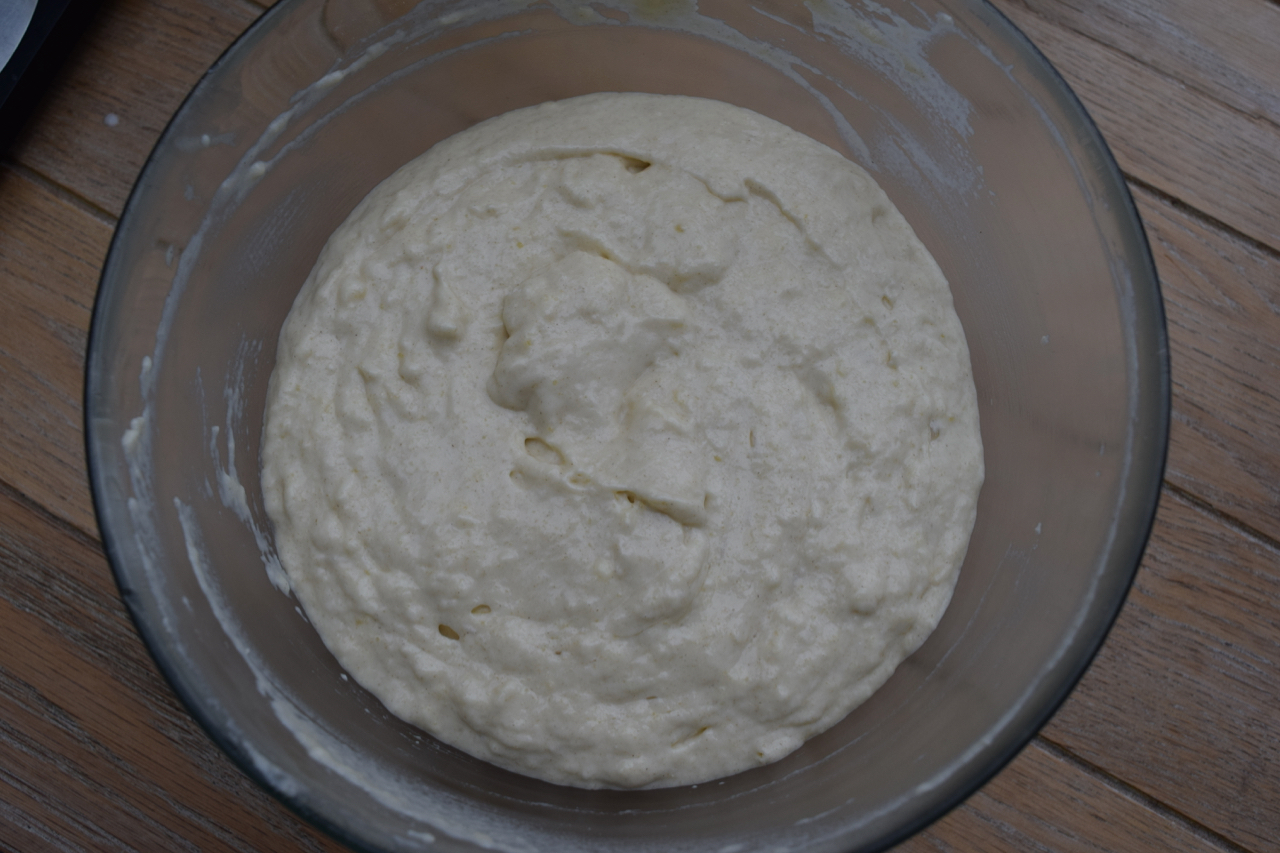 Now, leave this batter to sit for around 15 to 30 minutes. This would be a good time to put your bacon on, using my best ever bacon cooking method. Now, when your batter is rested and you are ravenous, take your frying pan and add a tiny knob of butter and around a teaspoon of oil and heat over a medium hot flame.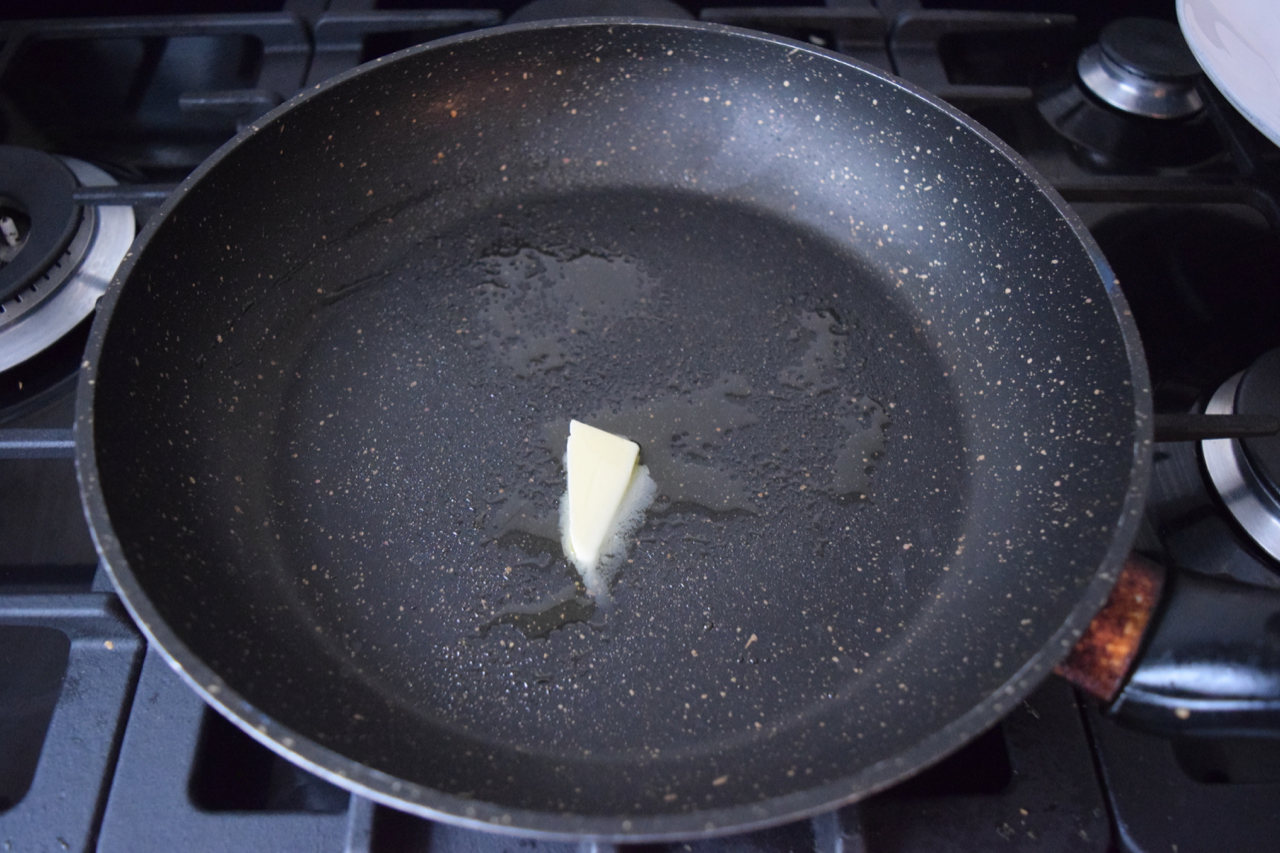 Add around 75ml of your batter, or use an American 1/3 cup measure if you have one, to the pan.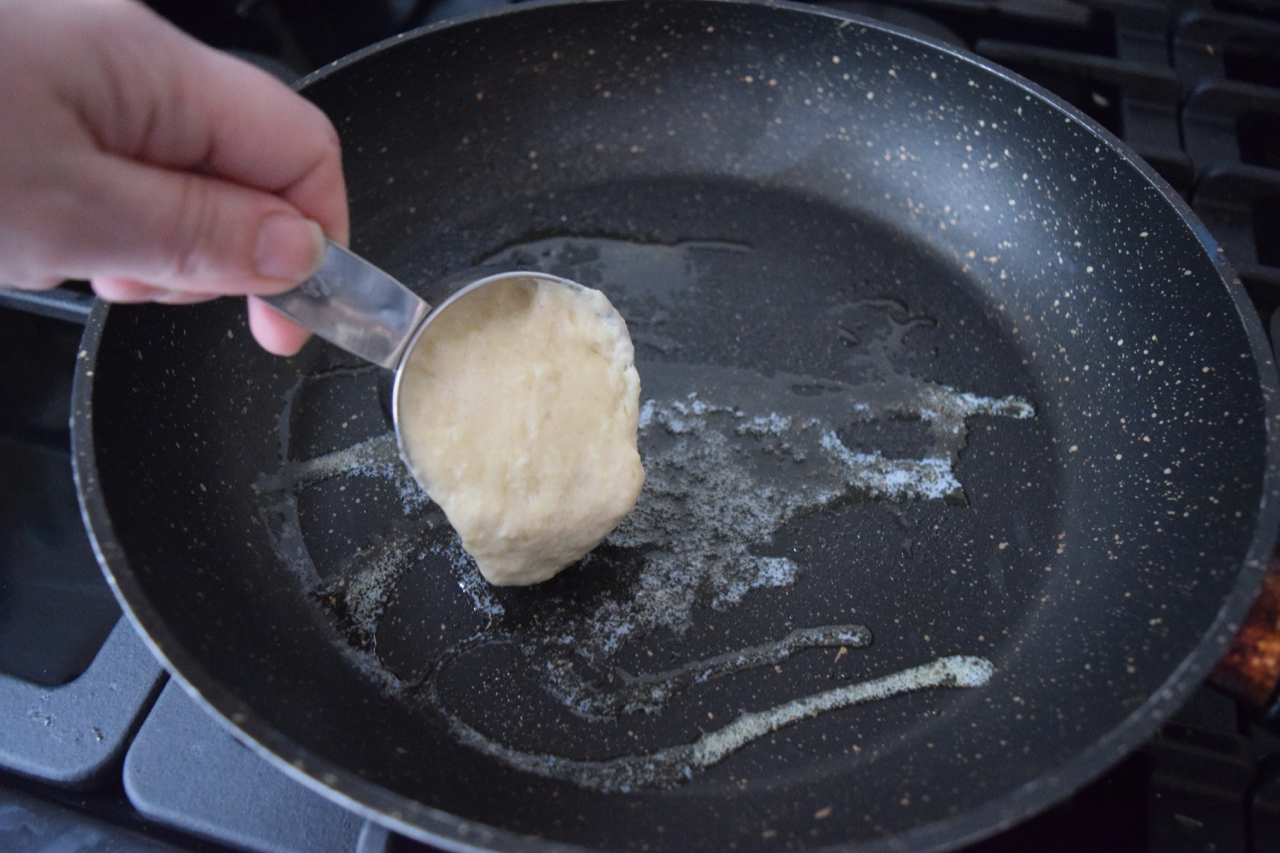 Cook the pancakes on the first side until bubbles form on the surface. If you are wanting to add some blueberries or chocolate chips, then do so now please and thank you. Then turn over and cook until golden on the other side.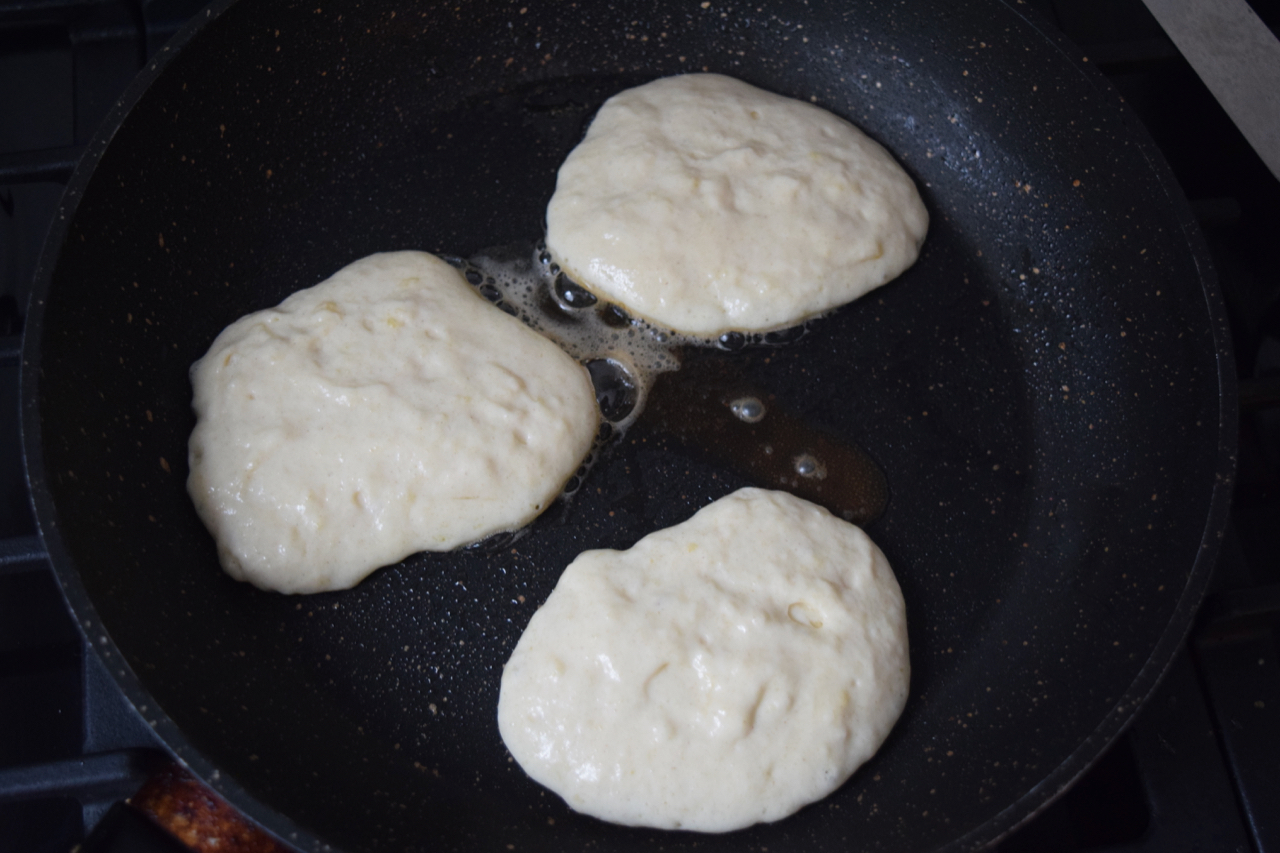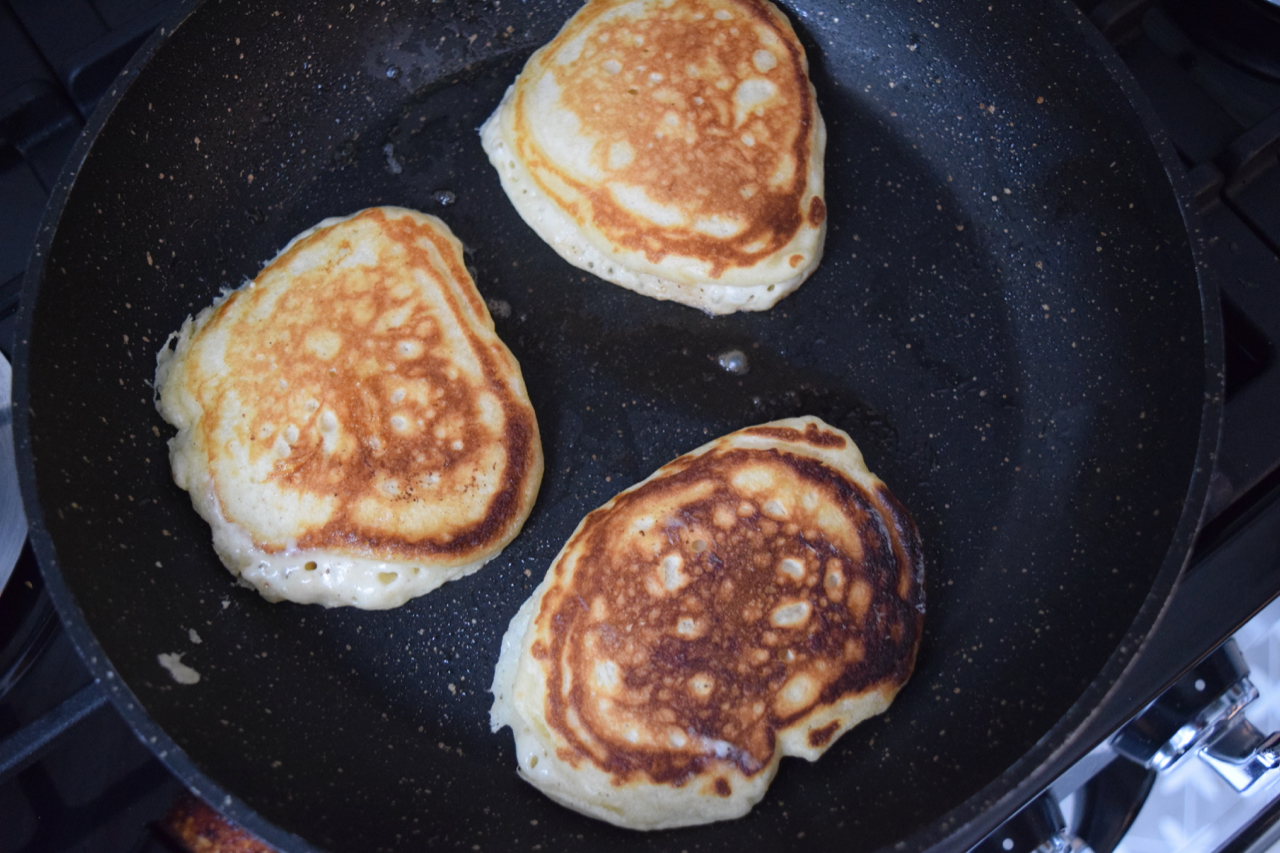 Keep your cooked pancakes on a plate in a low oven whilst you continue to cook the rest of your batch, adding . This may take a while, so it may be worth sampling any mis-shapen ones as you go.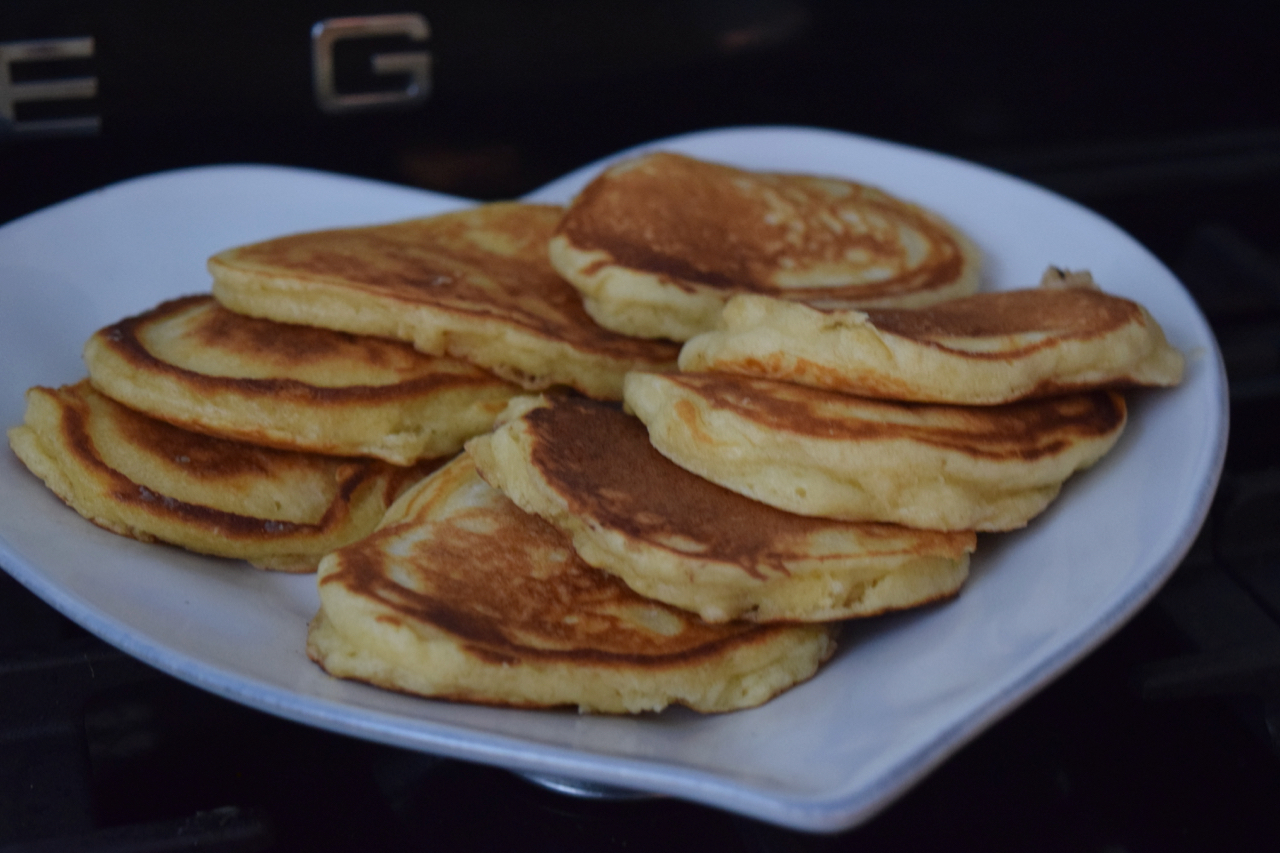 Look at the height on those.
Get your crispy bacon, maple syrup, or add-ons of your choosing ready, then tuck right in. These fluffy, rounds of joy really are the most delicious pancakes ever.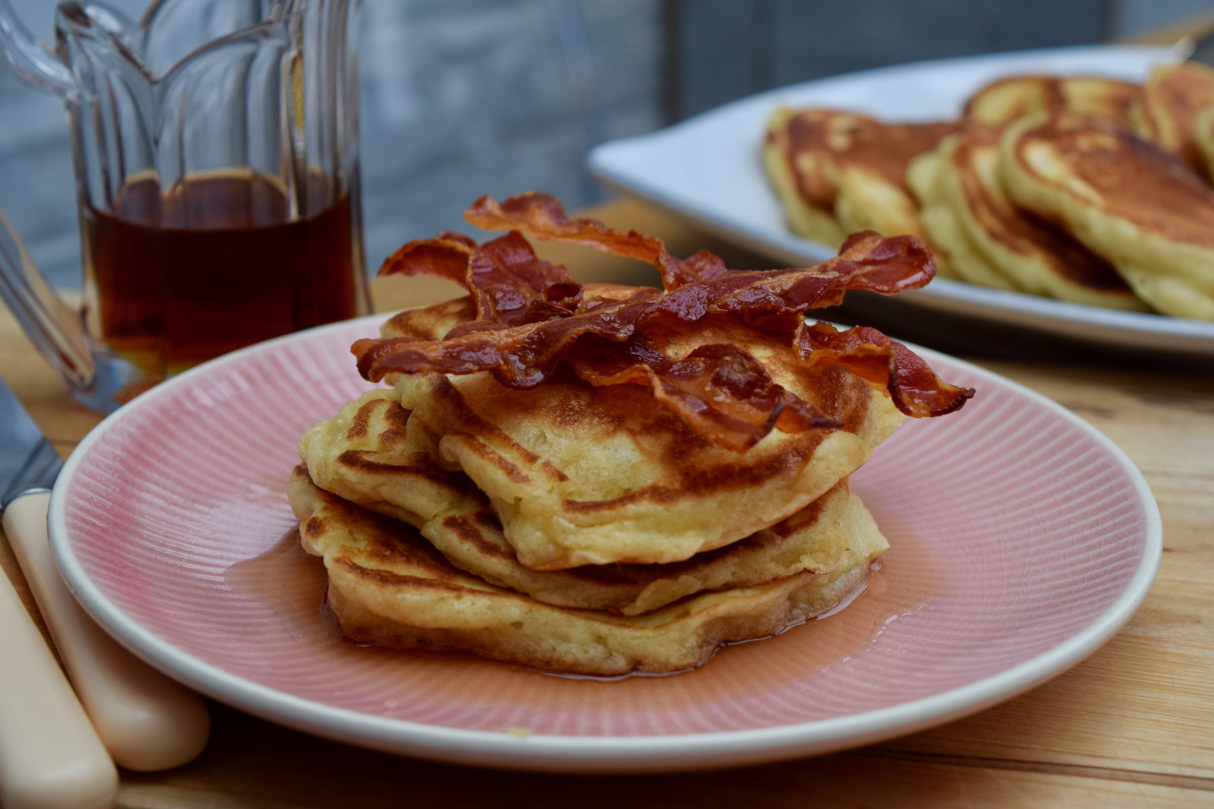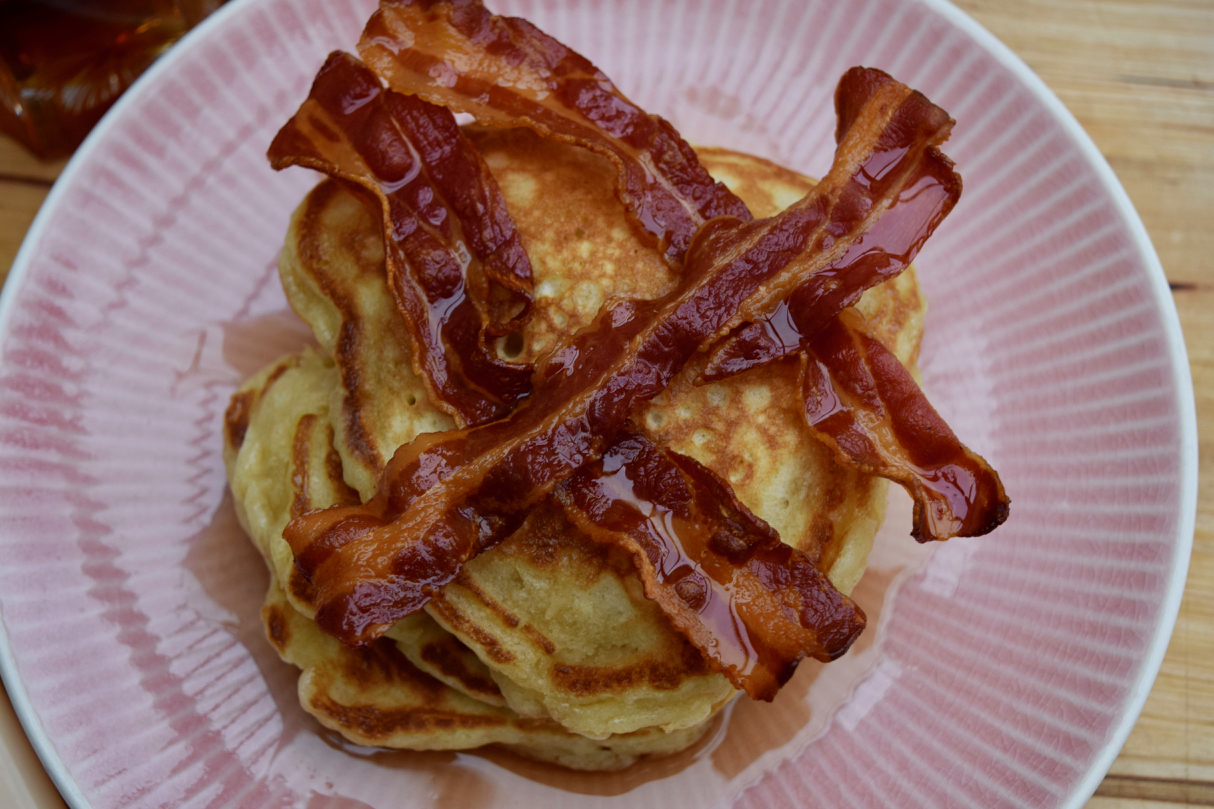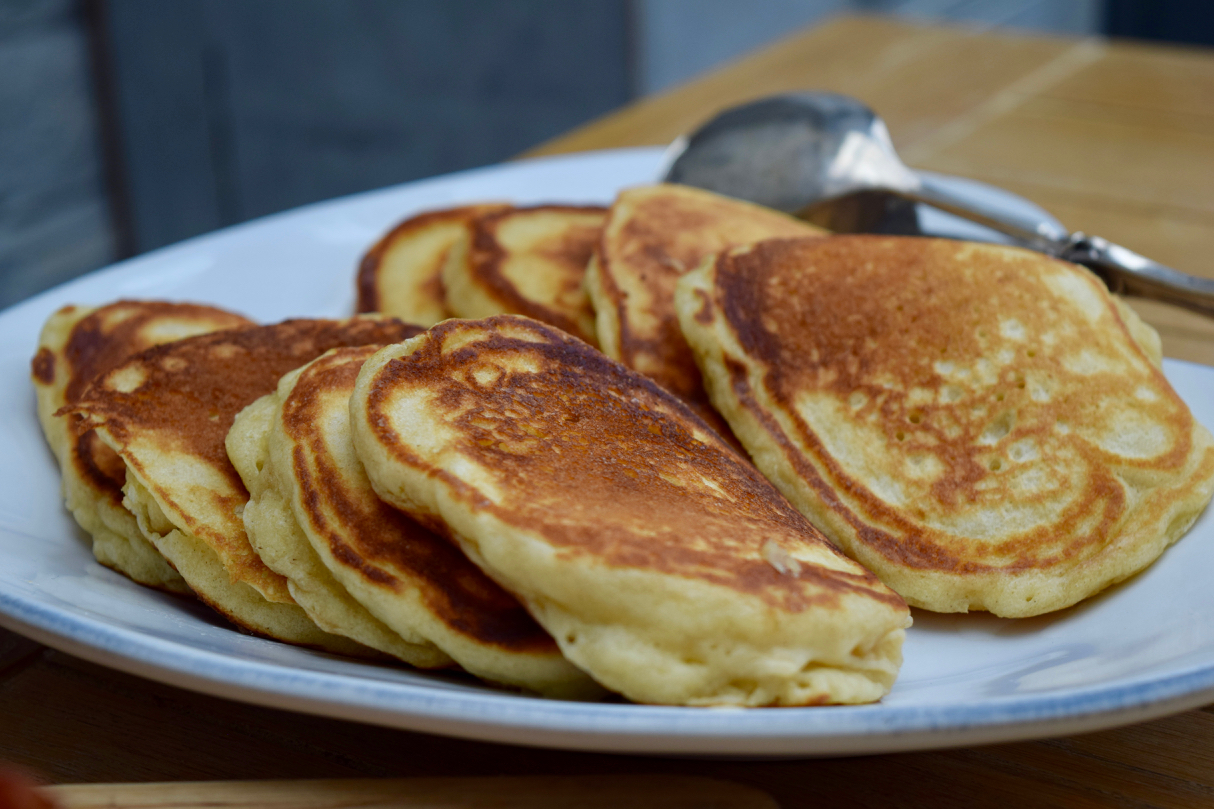 If there was a Which Magazine report on the best, fluffiest pancakes, these Fluffy Breakfast Pancakes would take the gold medal. Until that article is written, you'll just have to take my word that these really are the most perfect breakfast fodder ever. If you count eating 5 in one sitting as viable pancake data collection, then I am almost a fully qualified research analyst.
Lucy x
Fluffy Breakfast Pancakes Recipe
Make a lot, around 25, size dependent
310g plain flour
3 tablespoon caster sugar
1 teaspoon salt
1 teaspoon baking powder
1 teaspoon bicarbonate of soda
600ml buttermilk, or make your own by measuring 570ml milk and adding 2 tablespoons of lemon juice or vinegar and leaving to stand for 10 minutes
110g butter, melted
2 eggs, separated
Butter and oil for frying
Bacon, maple syrup, golden syrup, Nutella, lemon juice and sugar, you decide
Take a large bowl and measure in the plain flour, caster sugar, salt, baking powder and bicarb and give it a little whisk to combine.
In a large jug, melt the butter in the microwave or in a small saucepan then whisk in the buttermilk, or homemade buttermilk. Separate the eggs, then add the yolks to the mixture, whisking again.
Gently fold the buttermilk mixture into the flour mixture, not over mixing, just fold together until no further flour is showing. Now fold in the egg whites until just combined. It doesn't matter if there are lumps. Leave this to stand for 15 to 30 minutes. You could use this time to get your crispy bacon cooking in the very best way.
When you are ready to cook your pancakes, take a large frying pan and add a tiny knob of butter and just a splash of oil and heat over a medium high flame. Once sizzling, turn the heat down to medium and add around 75ml of batter to the pan for each pancake and leave to cook until bubbles rise on the top side. Flip over and continue to cook until golden underneath. Place on a plate and keep warm in a low oven while you cook the rest of the pancakes.
Serve however you like. I loved mine with some crisp bacon and a lake of maple syrup. Any leftover pancakes can be reheated in in the microwave or eaten cold every time they cross your path.