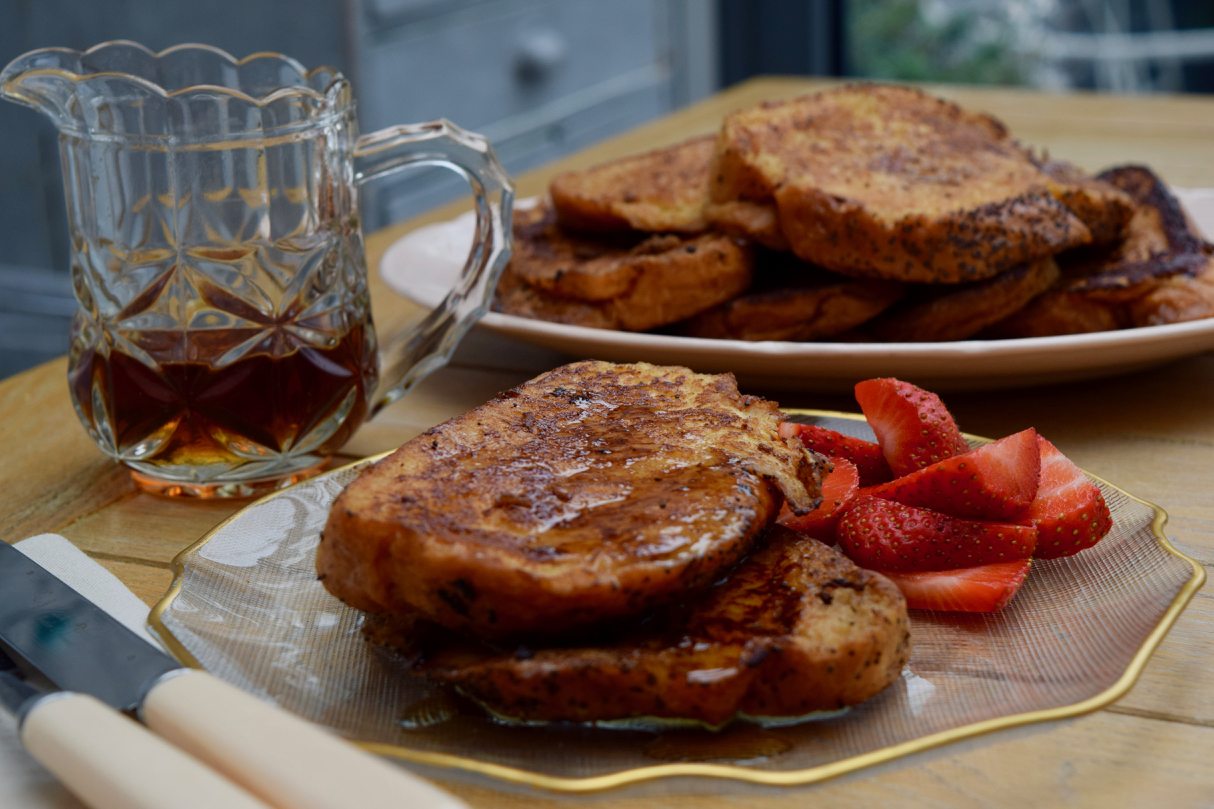 French Toast Recipe
The school/summer holidays mean lazier days. Allegedly. At the moment I'm up to my arse in bikinis that don't fit, holiday toiletries and washing. But normally, without the school runs and some time off work, breakfast can be a much more lengthy affair. I love nothing more than whipping up a batch of pancakes but I fancied a change so gave this French Toast a spin. And I won't be looking back.
For my French Toast inspiration I went, for the second time this week, to the New York Times for advice. I just assumed it was a sort of posh eggy bread, but French Toast is so much more than that. Choosing the bread is important; pick something you can slice yourself like Challah, brioche or some sturdy. The thick slices are then dipped, but not soaked, in a mixture of milk, cream, vanilla and eggs and fried til crisp in butter. Ok, so this is not an everyday brekkie, it's a treat, but oh so worth it. Just before serving give the toast a sprinkle with cinnamon sugar and give it a final turn in the pan for extra crisp sweetness. I served mine with some fruit for a whiff of health but then ruined it with a lake of maple syrup.
French Toast is a breakfast treat so worth the calories *it's probably only got about 20, don't dwell on it*. This makes a family sized batch, so enjoy it with your family this summer. If you must.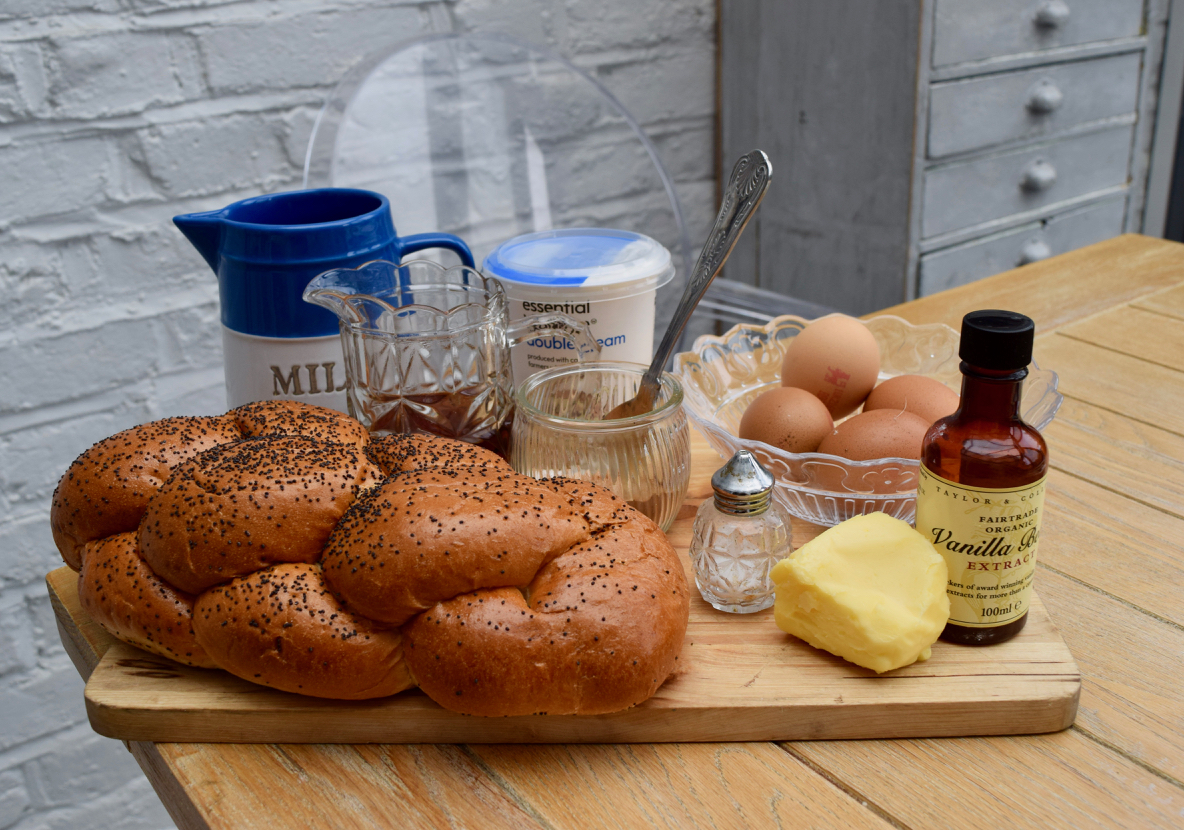 This is an indulgent line up involving a lot of my favourite things. I chose a lovely Challah loaf for my French Toast, it's sweet and firm. I have a post coming up for making your own, but on this occasion this came from M&S.
Make a start on this by pre heating your oven to a low 100 degrees and popping a rack on a baking sheet. Next, take a large jug or bowl and add the 2 whole eggs and 2 yolks.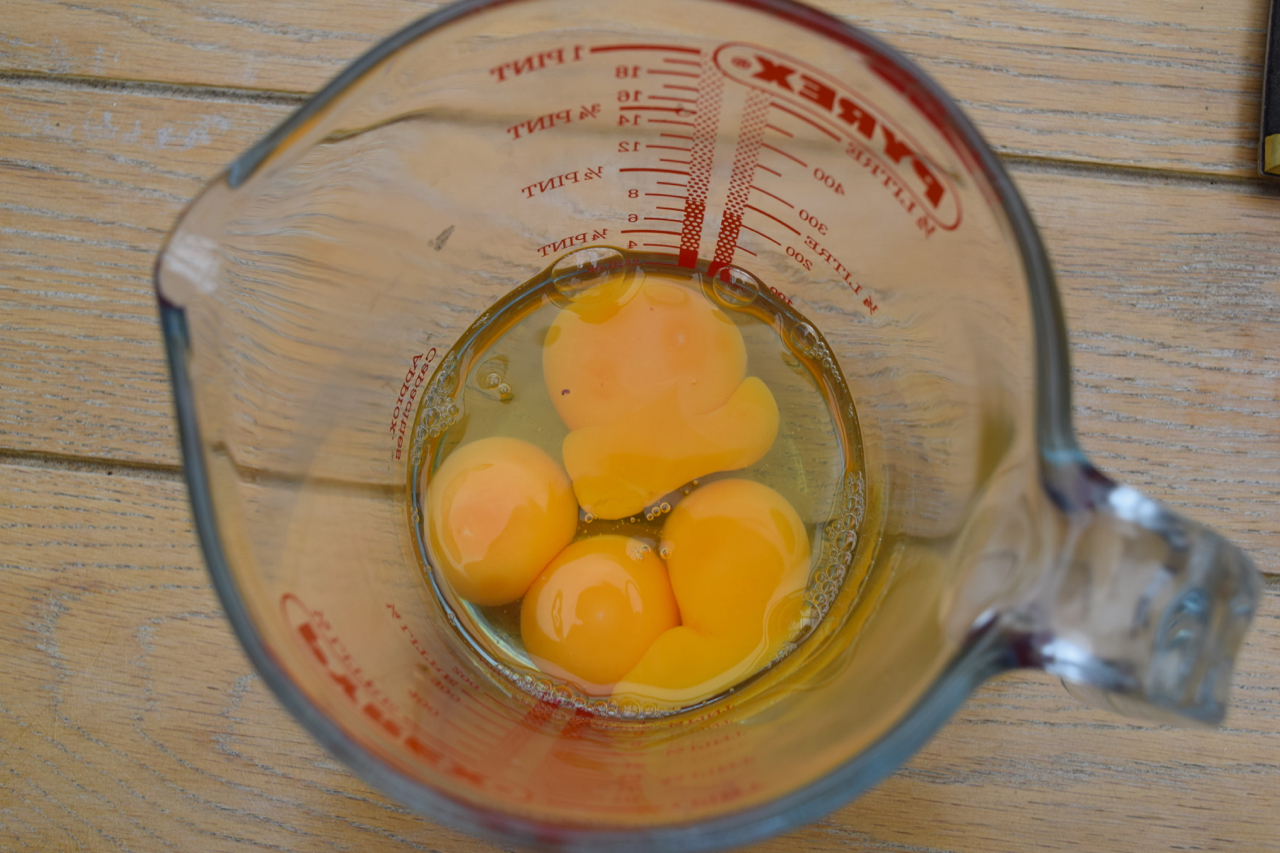 Next, whisk in the milk, cream, vanilla and pinch of salt.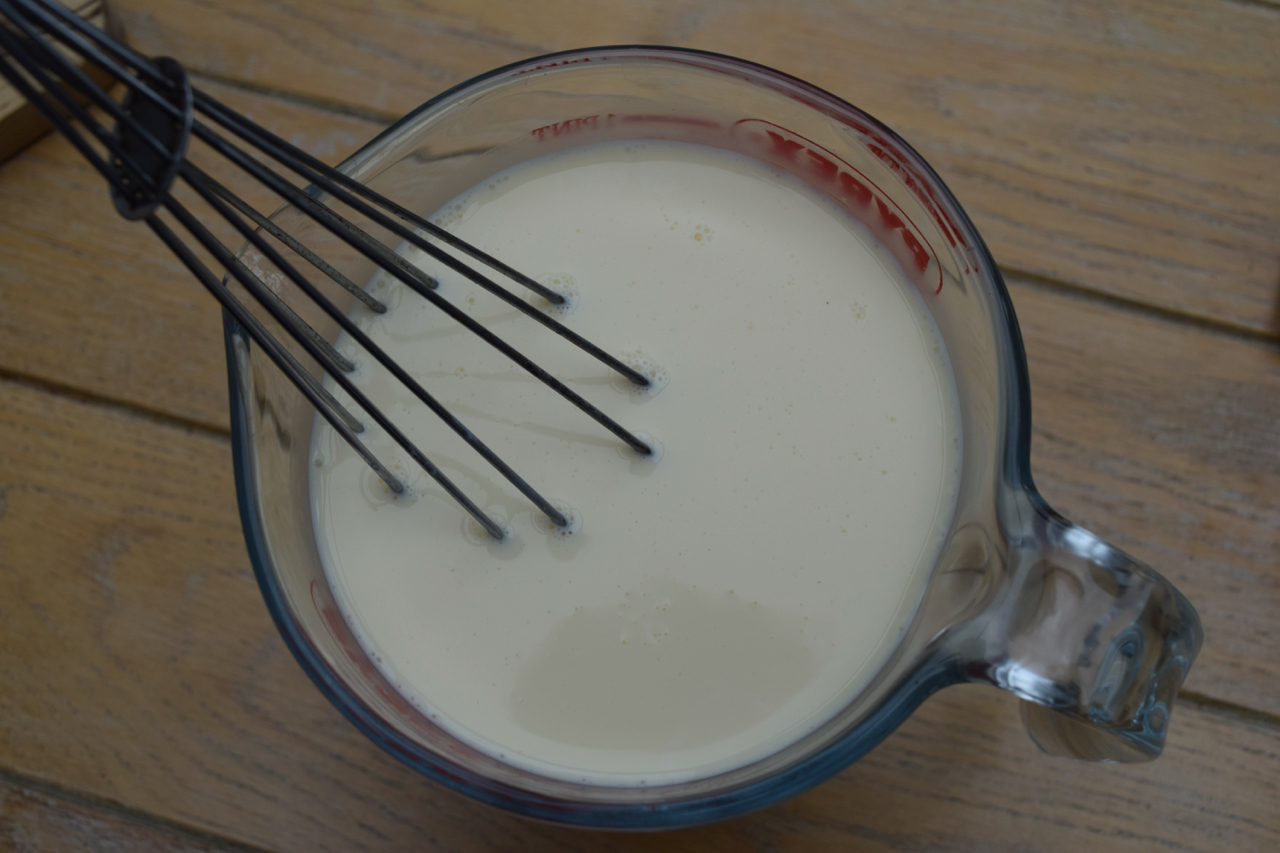 Pour this onto a bowl plate for ease of dipping. Then slice your bread into 8 to 10 thick slices.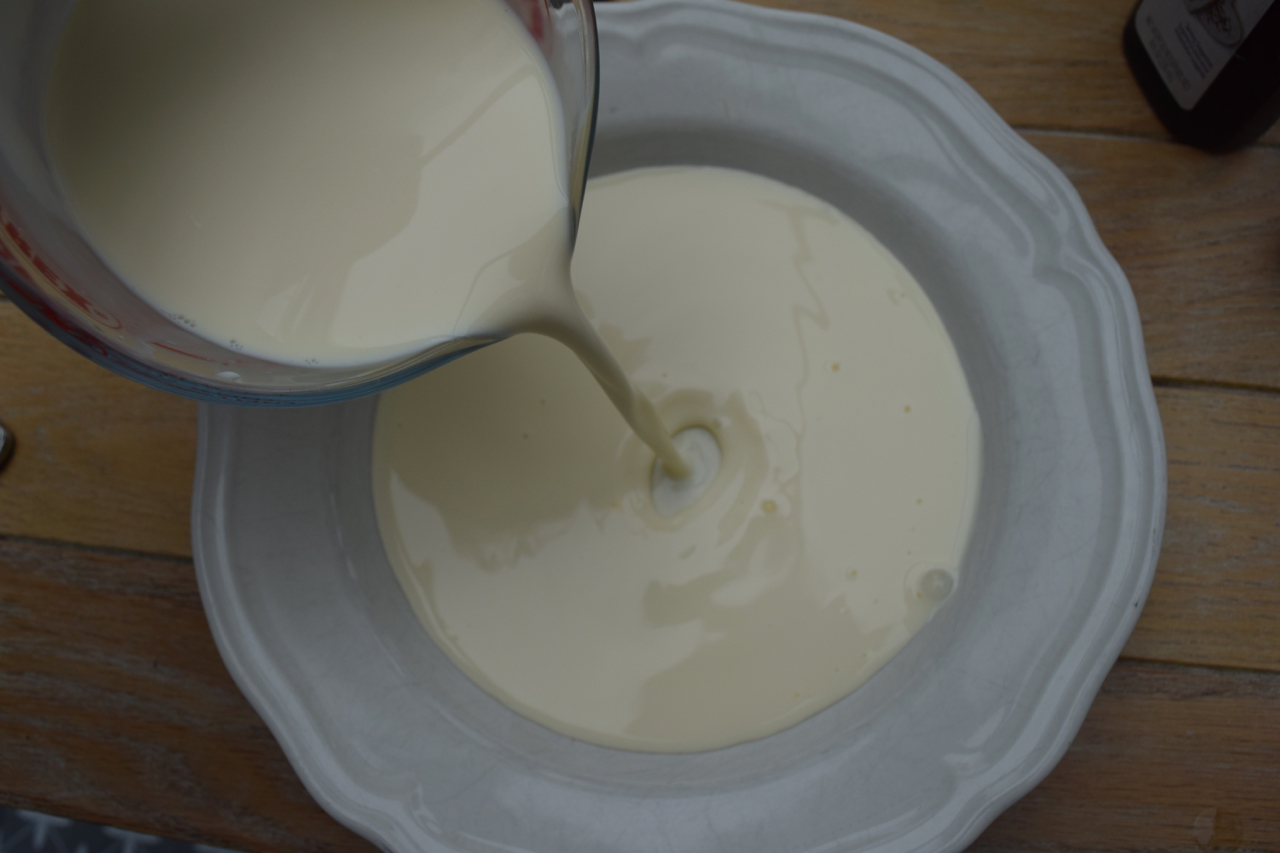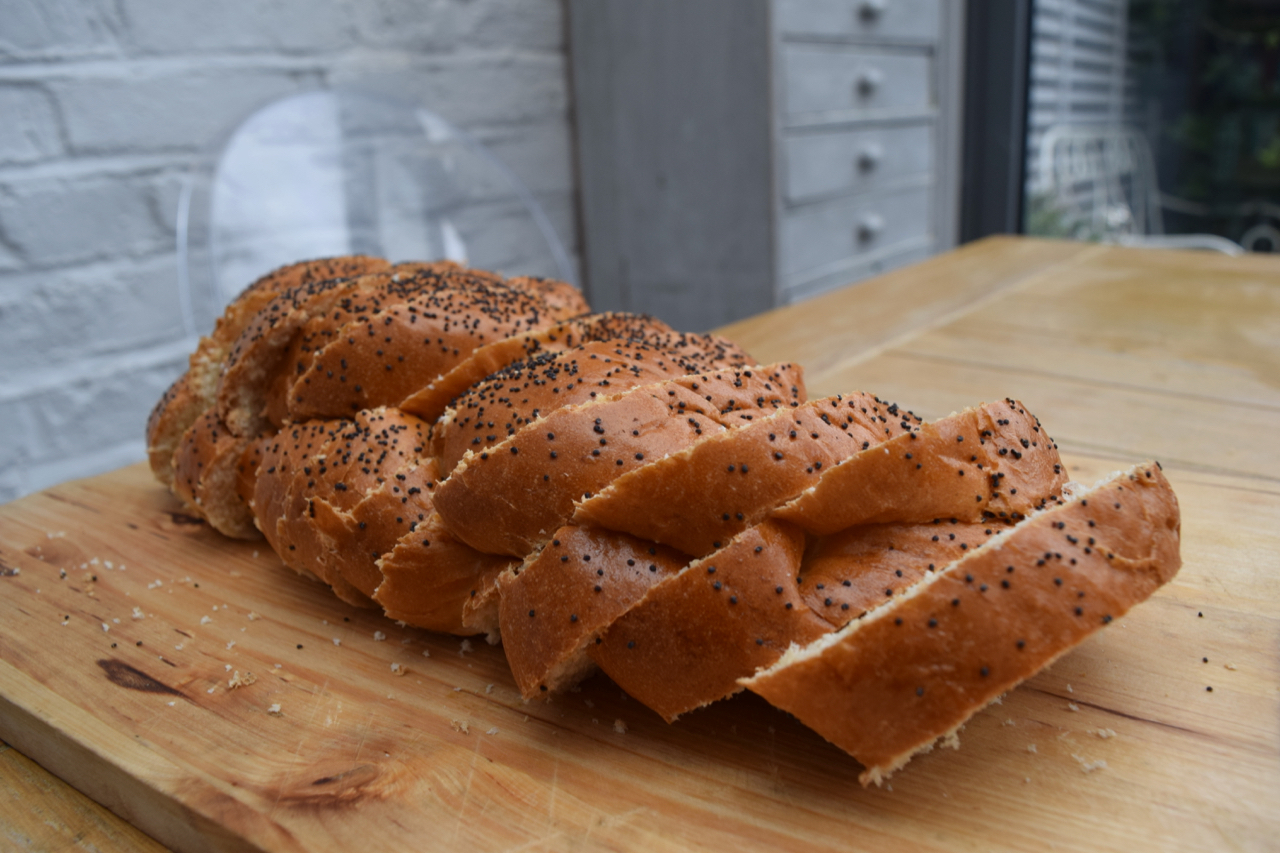 Mix your caster sugar and cinnamon in a small bowl for sprinkling later. Then take a large frying pan and add a knob of butter and a splash of oil to stop it burning. Heat over a medium hot flame until the butter is sizzling.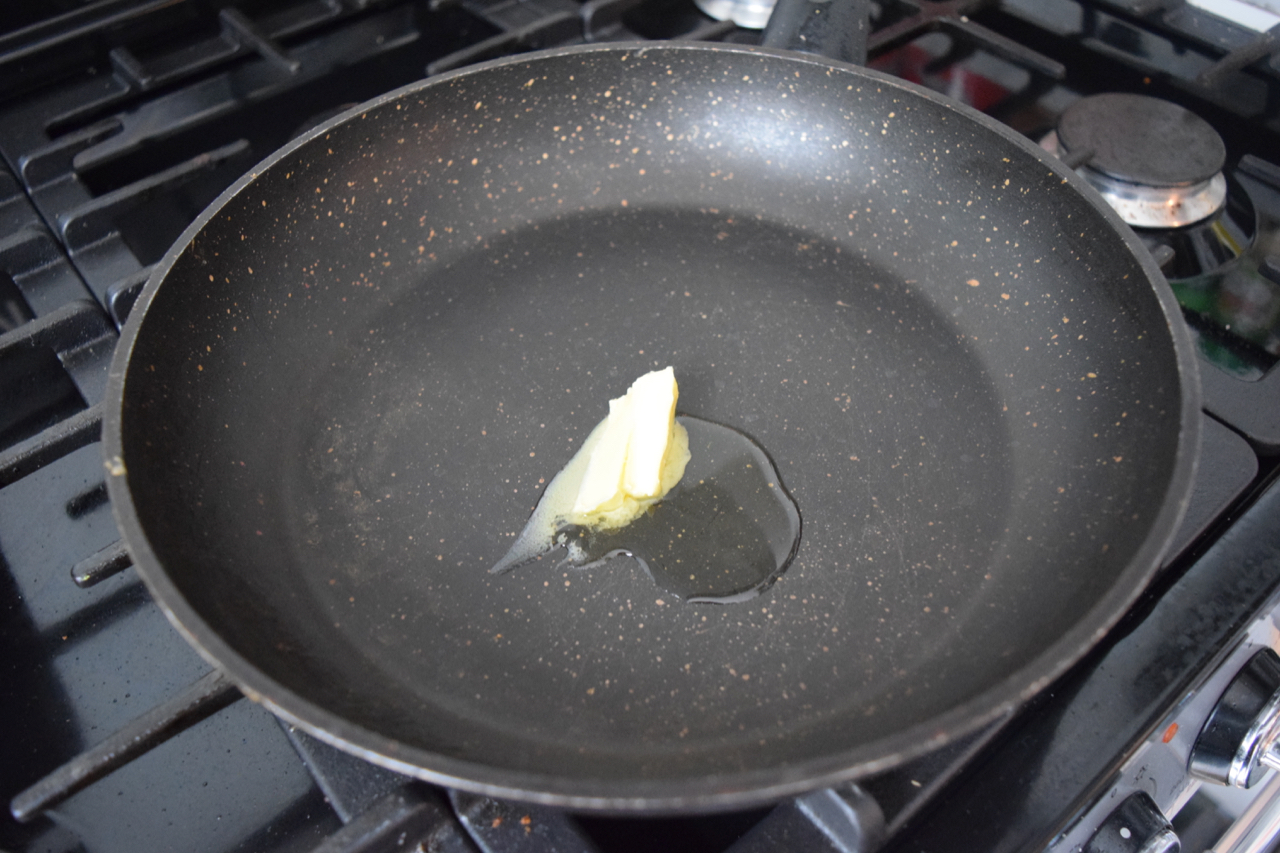 Take your slice of bread and dip into the milky eggy business. Keep it brief, you want it well covered but not soggy. Turn over to coat the other side and then pop it into the hot pan.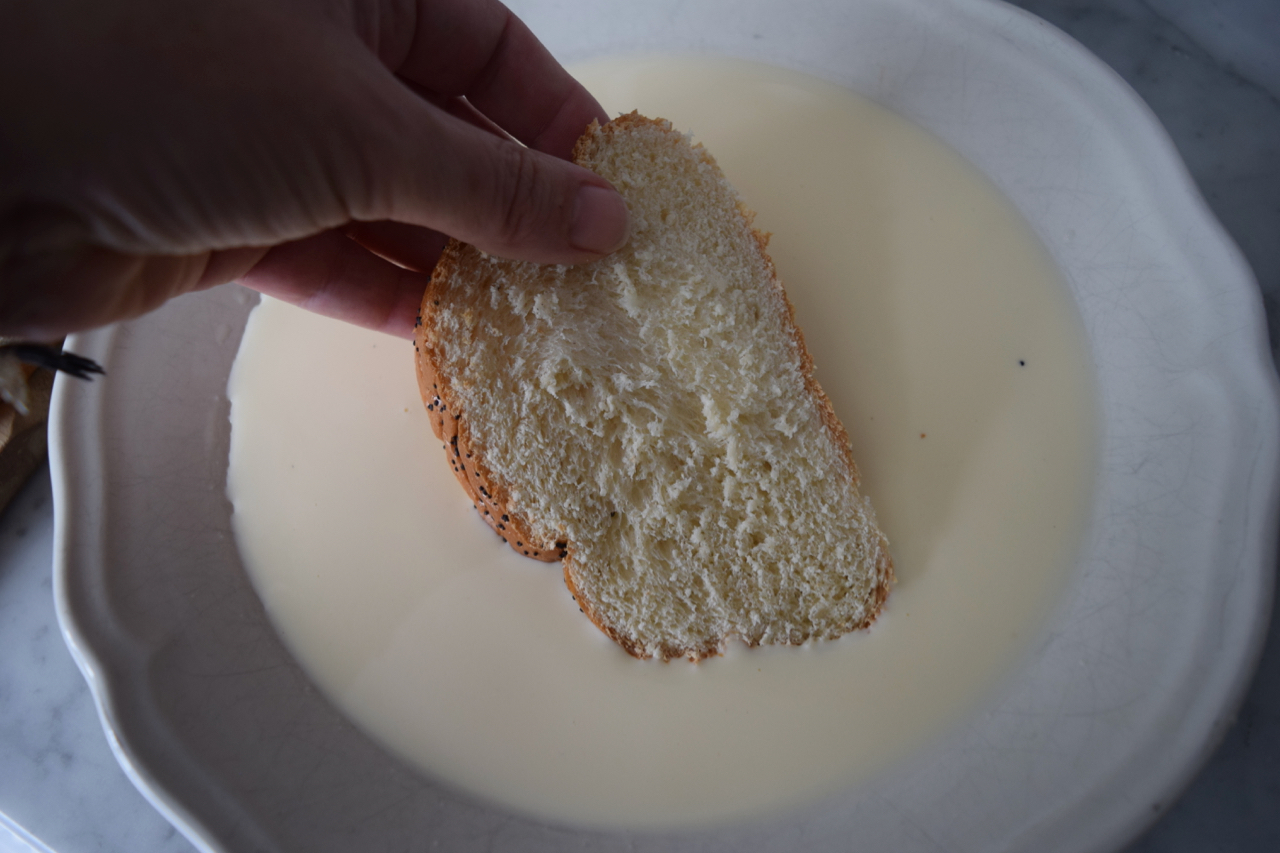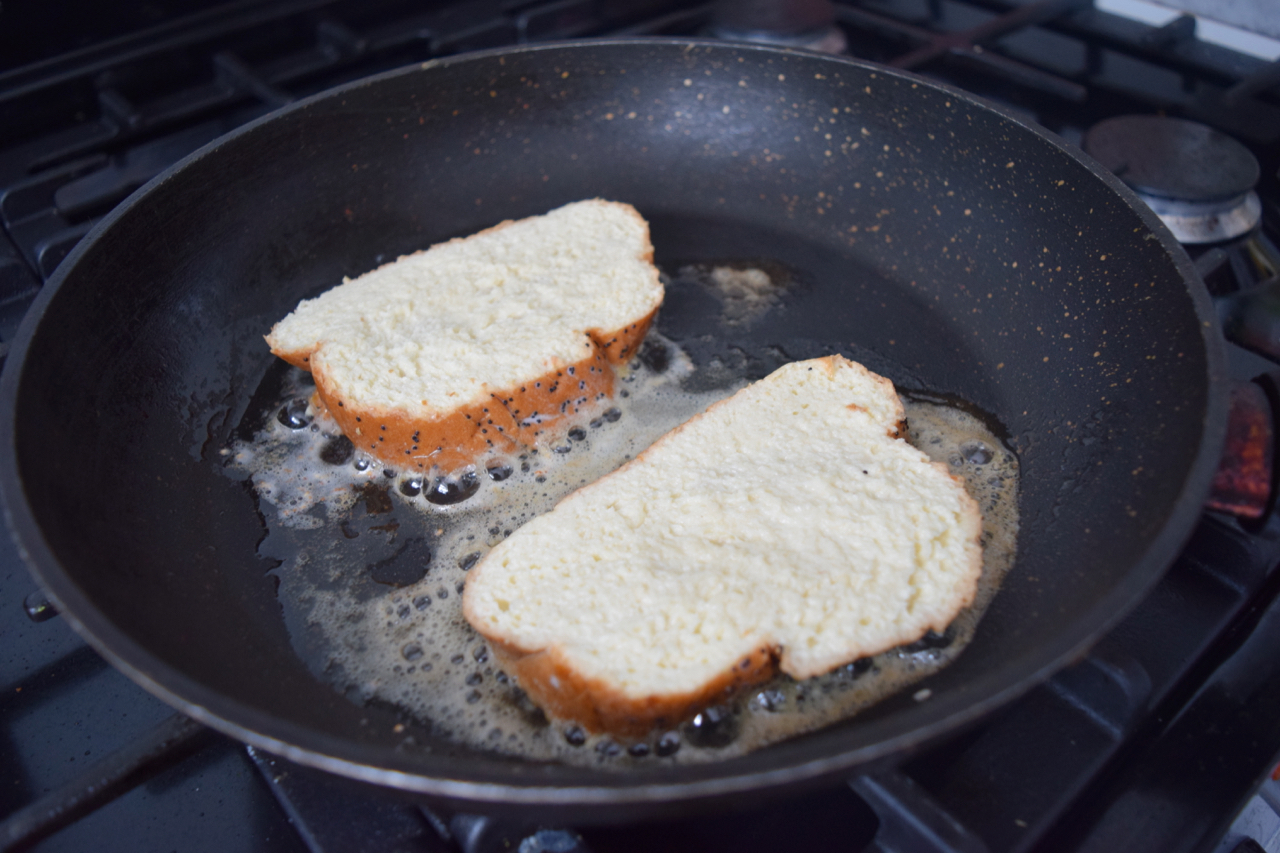 Cook for a couple of minutes on the first side, and once golden, flip the toast over, adding another tiny knob of butter and swirling the pan around as you do so.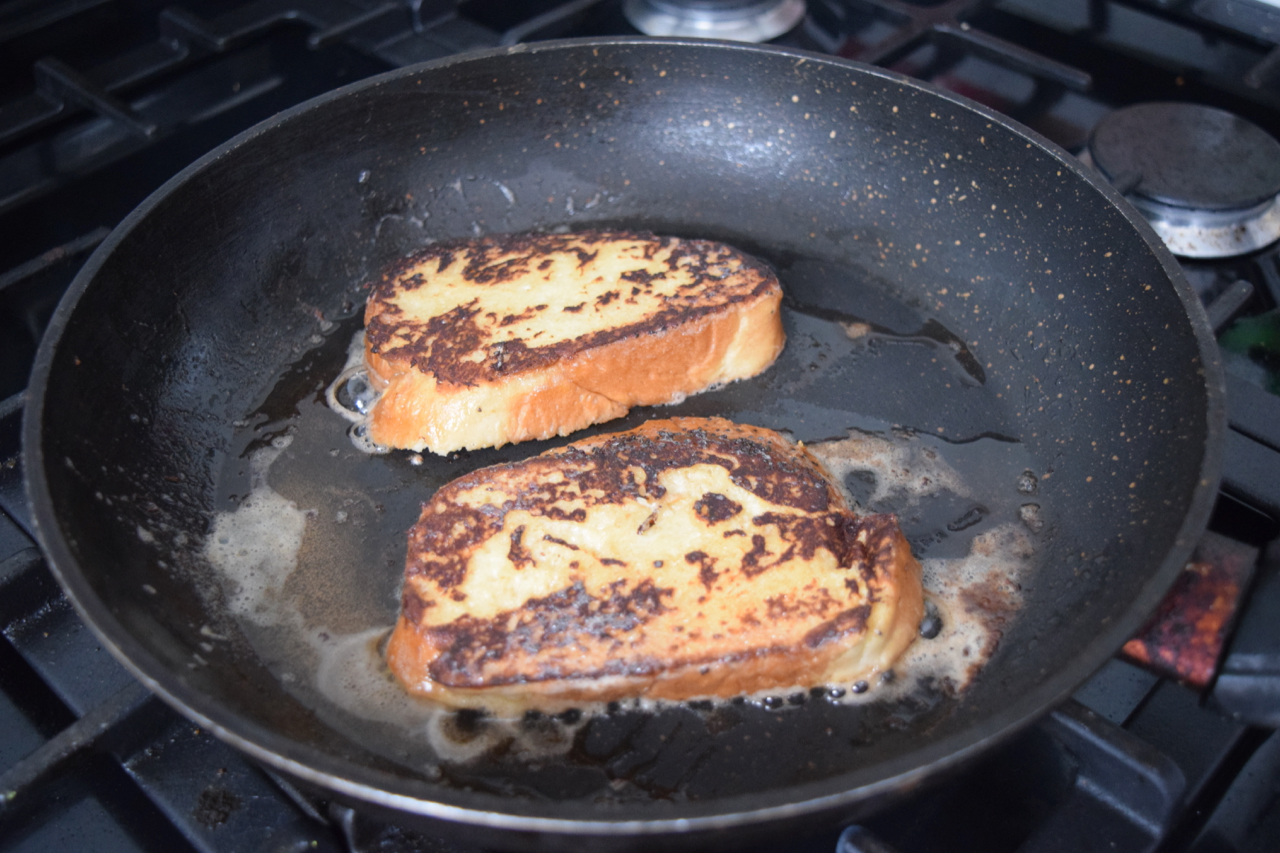 Cook for another minute or two on the other side then sprinkle the top with a little cinnamon sugar then flip again.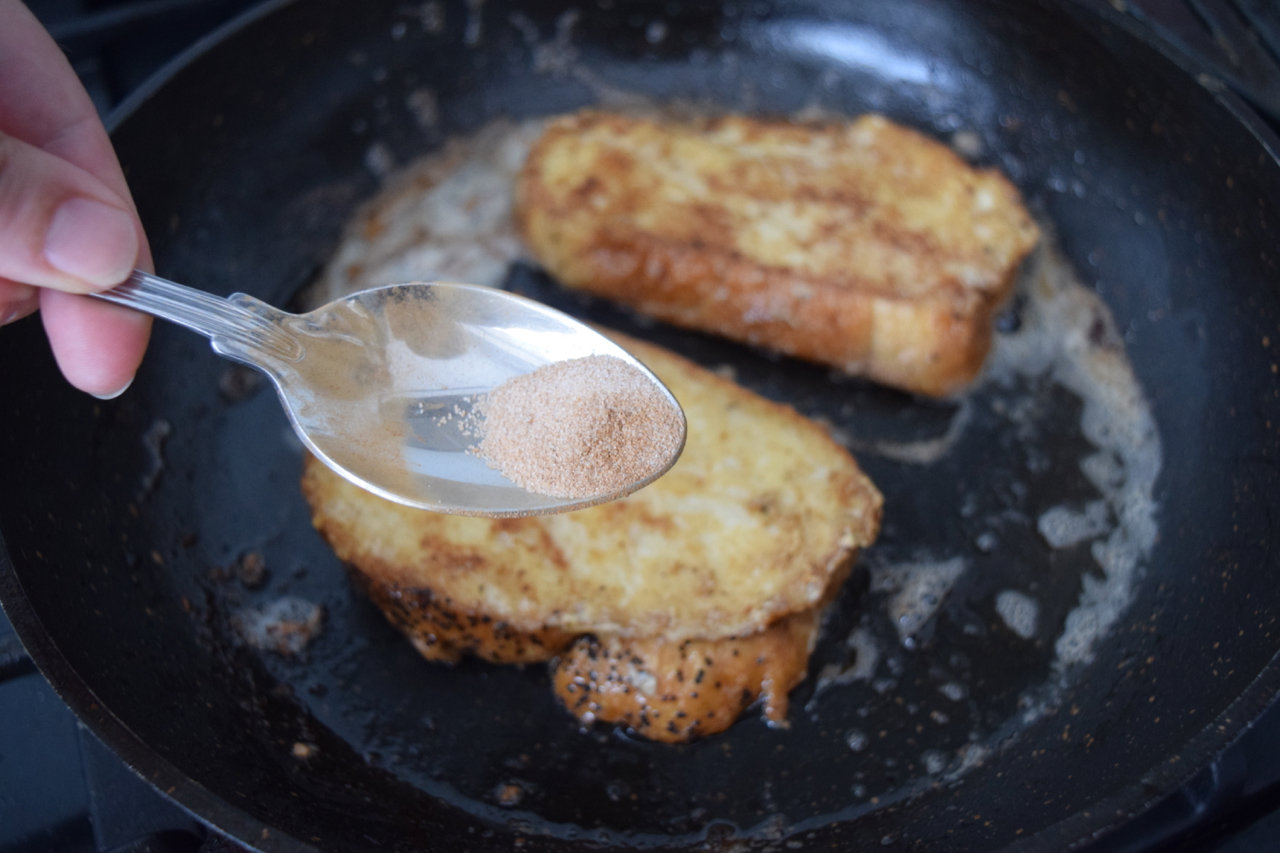 Repeat with some more cinnamon sugar on the other side, flip again and cook until when you press the middle the toast spring backs. Keep the slices warm in the oven on a rack whilst you cook the rest of the toast.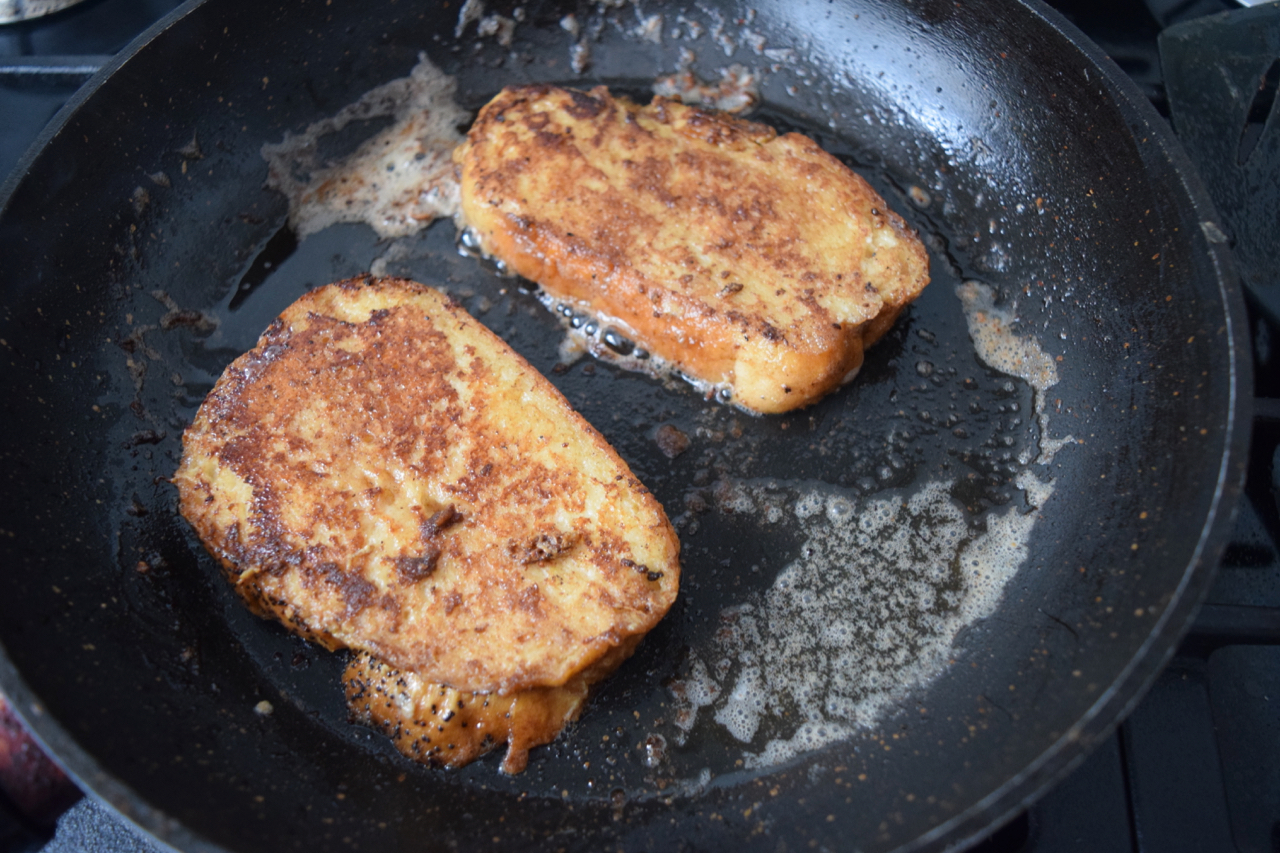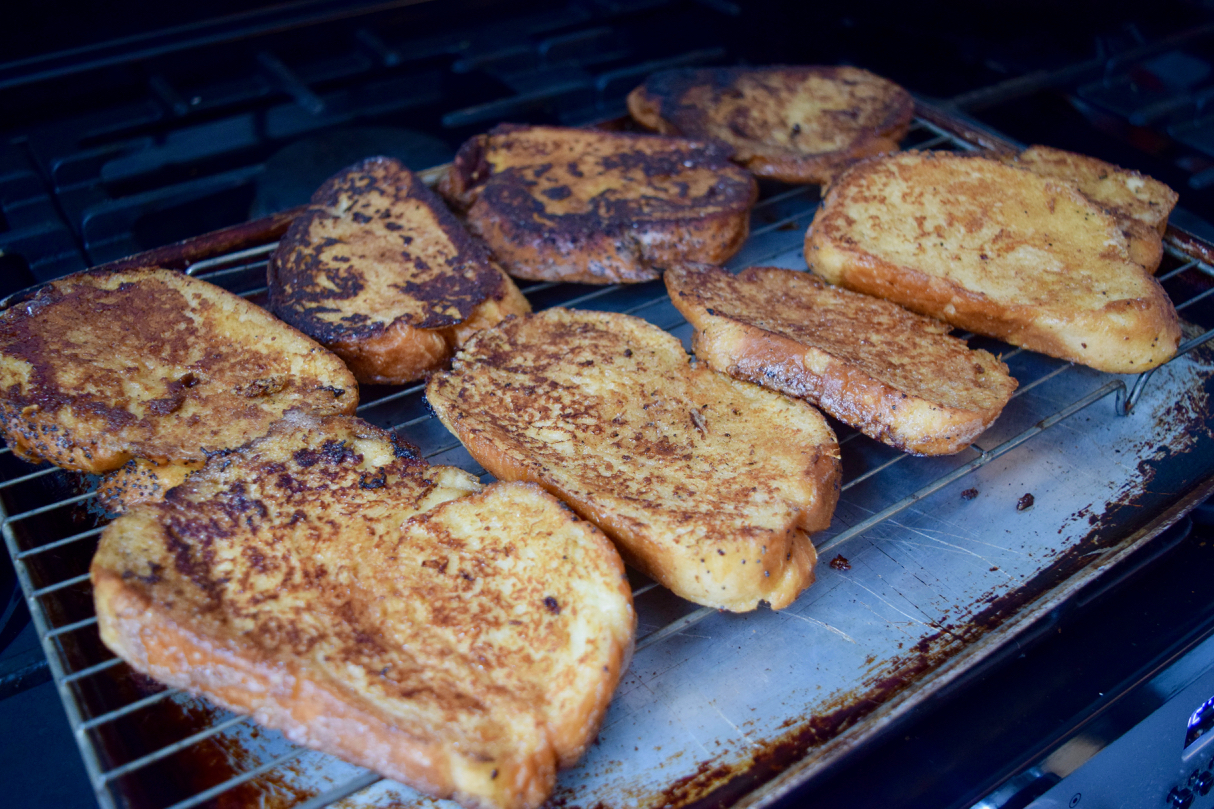 Gloss over the two slightly over cooked slices at the back please.
Once you've dipped and flipped all your French Toast then it's ready for you to tuck right in. Add some berries, bananas, extra cinnamon sugar and or maple or golden syrup.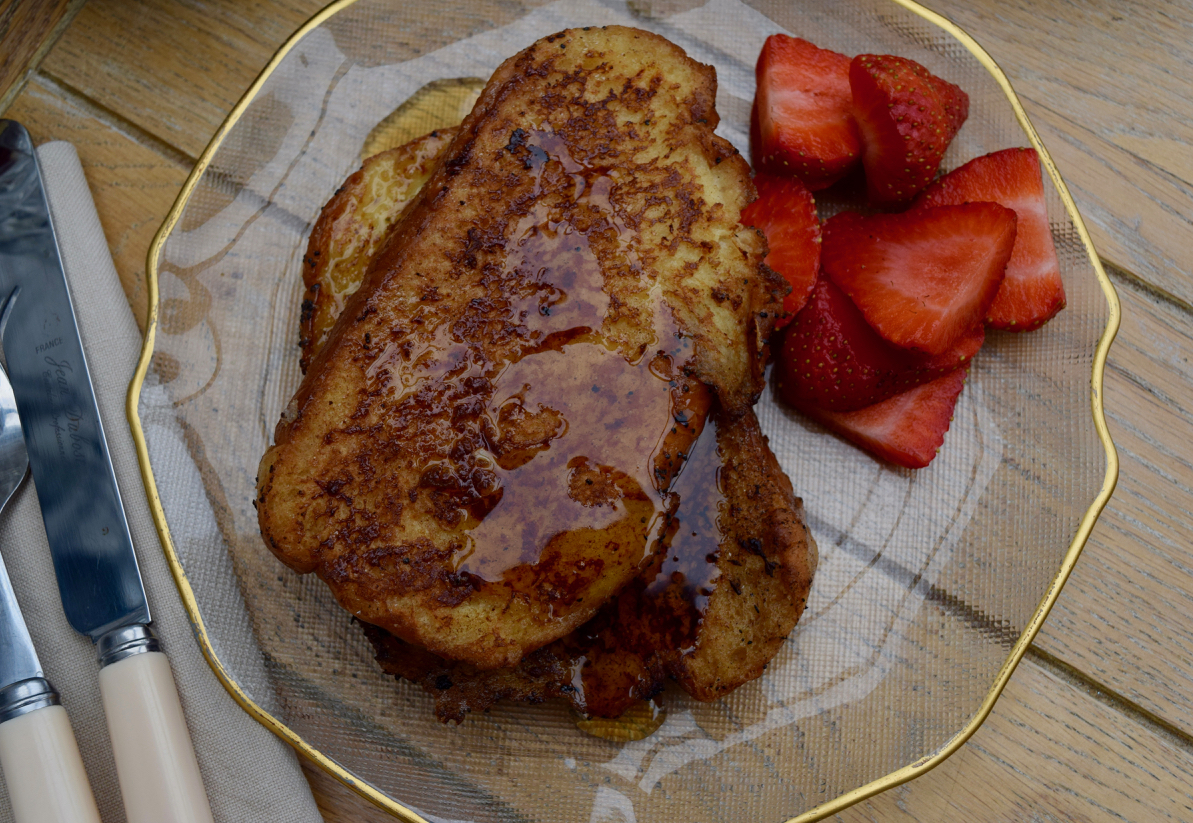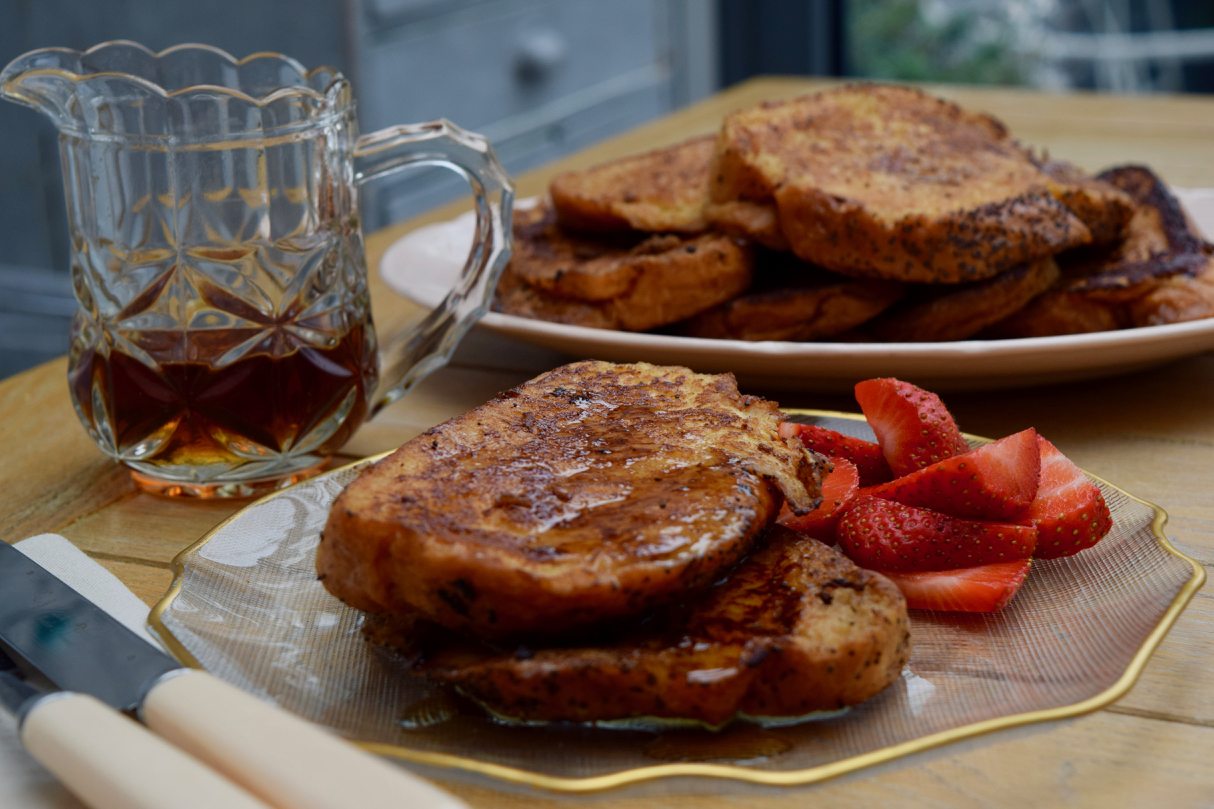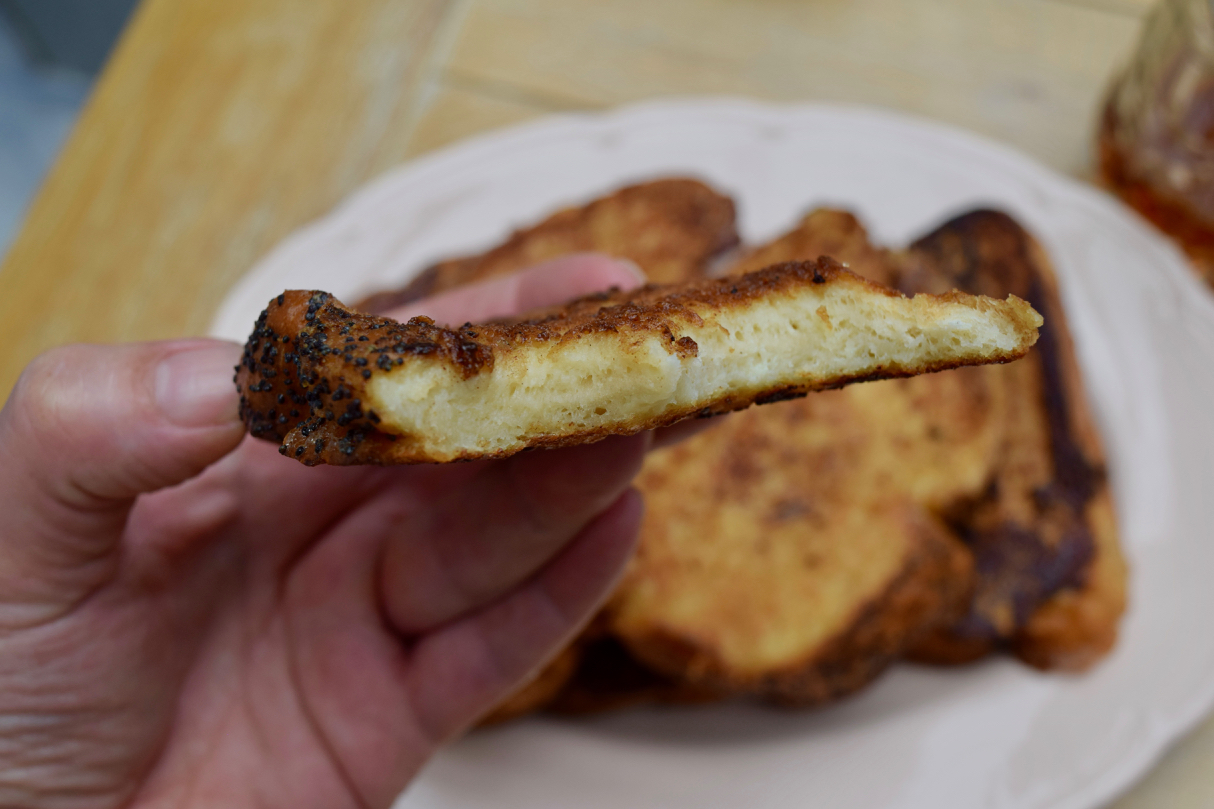 French Toast is crisp, not too sweet with an almost custardy centre. Total breakfast bliss. If you have extra time to linger over breakfast, I can think of no better start to your day.
Have a wonderful summer break, with love from me and mine to you and yours.
Lucy x
French Toast Recipe
Serves at least 4 to 6
You will just need bowls and a frying pan
8 to 10 thick slices of bread, Challah or brioche or just something you can slice yourself
2 eggs
2 egg yolks
400ml whole milk
100ml double cream, or if you wish just use extra milk
1 teaspoon vanilla
A pinch sea salt
Cinnamon sugar – 4 tablespoons caster sugar mixed with one tablespoon cinnamon
Butter and oil to cook
Sliced strawberries, bananas or the fruit of your choice to serve with some maple or golden syrup if you wish
Pre heat your oven to 100 degrees fan assisted and line a baking sheet with a wire rack.
Take your loaf and cut into 8 to 10 thick slices.
In a jug whisk together the eggs, egg yolks, milk and cream, vanilla and salt. Pour this into a bowl plate.
For the cinnamon sugar, mix the caster sugar and cinnamon together until blended.
Take a large frying pan and add a knob of butter, around 20g with a splash of oil. Heat over a medium high heat until the butter and oil are sizzling. Take a slice of bread and place into the milk and egg mixture. Soak briefly on each side, you don't want the bread to be soggy, just well coated.
Add the bread slices to the pan and cook for a couple of minutes on one side, or until golden. Add another knob of butter then turn the bread over and cook for another couple of minutes. Sprinkle the top of the bread with a half teaspoon of cinnamon sugar. Turn over and cook for another minute or so then top the other side with sugar and flip again. The French Toast is cooked when you press the centre it springs back. Place the cooked slices on the rack and keep warm whilst you finish the rest of the batch.
Serve the French Toast with berries, sliced bananas, maple syrup, crisp bacon, or just on it's own straight from the pan.