Easter Egg Chocolate Cream Cheese Cookies Recipe
I am never given an Easter egg. Not in a 'boo hoo poor me' kind of way, but in a 'don't bloody buy me any chocolate I'm fat enough already' kind of way. I see them as quite the waste of money with all that packaging and small amount of actual choc ratio. However, Clyde bloody loves an Easter egg and insists on buying up all the reduced priced ones in the supermarkets post Easter. The only stipulation he has is that they are Dairy Milk based, if they aren't they are only suitable for use in baking. Hence, we have a slight excess of Easter chocolate in our house at the moment. Not that I've got anywhere near the boys eggs, however, George has eaten most of his already and Ben has squirrelled his away from Clyde's chocolate thieving hands. So, armed with a scant 150g of milk chocolate, I have fashioned these to die for Easter Egg Chocolate Cream Cheese Cookies and they are really quite special.
Can I just say, I've not had a great day. I am typing today's post on Clyde's laptop as mine had a slight run in with a tiny cup of green tea and is costing me the price of a new kidney to repair it. George is driving me to distraction and had to be made to leave the house this morning after 3 days on Fortnight on the PS4. To add to this I feel as though I'm running a restaurant with the amount of meals I am making for Clyde and the boys and finally I'm back on the Weight Watchers wagon with a vengeance after a rather large blip over Easter. All these factors, as you can imagine, have led to a rather crappy day. The Easter Egg Chocolate Cream Cheese cookies have been the only ounce of joy, and a perfect reason to stray from my diet. They are a double milk chocolate style of biscuit. Beyond soft and filled with flavour, not too sweet and laced with large chunks of Easter egg choc to boot. Cookies are not always my top choice of baked goods but now I have discovered these, I may have to change my tune. They are fudgy, chunky and almost creamy. The addition of cream cheese to the mixture adds a softness and a sourness making these so much less sweet than most cookies and my new favourite treats. It is with huge thanks to Marsha's Baking Addiction for the inspiration for these beauties.
I am having a glass of wine tonight. I know it's only Wednesday but I am drowning my laptop miseries and I am not working this week, so any bloody excuse. I did allow a generous 5 points for one of these Easter Egg Chocolate Cream Cheese Cookies today, however, they are so divine, I would happily forgo a days worth of points and eat 4 in one sitting.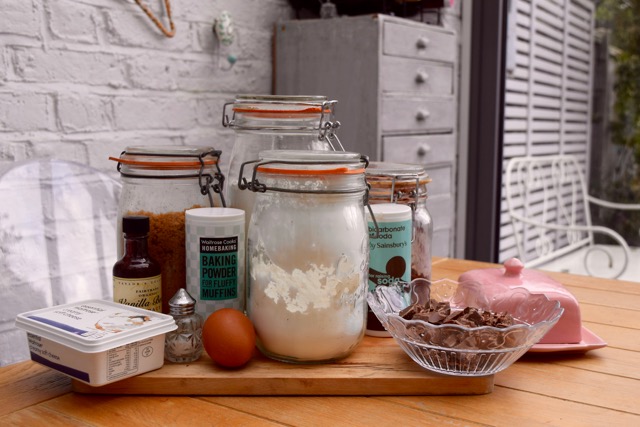 Here's the line up for these chocolate laced beauties. Just chop your leftover chocolate into manageable sized pieces, or if you don't have any spare, just use good chocolate chips. Milk chocolate works well in these are they are a lighter chocolate cookie.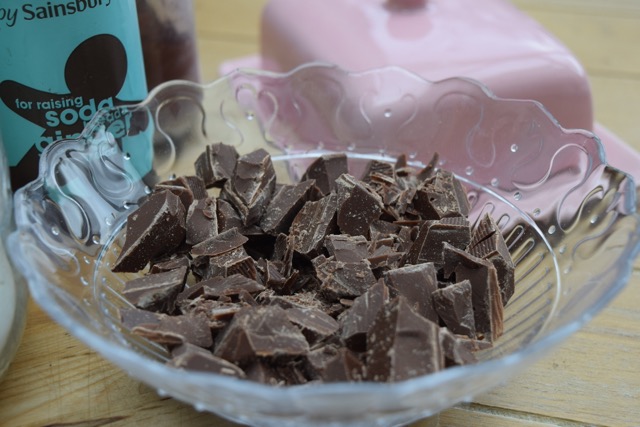 Make a start by pre heating the oven to 160 degrees fan assisted and line 2 baking trays with baking paper. Now, in a medium sized bowl measure out the plain flour, cocoa, baking powder, cornflour, bicarbonate of soda and finally the salt.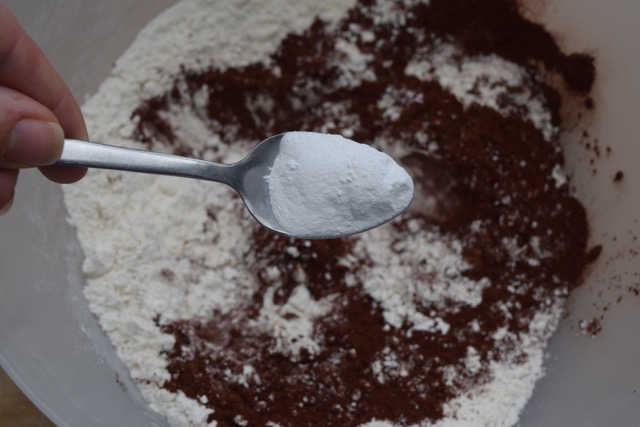 In another, larger bowl either melt the butter in the microwave or in a pan then add the soft brown sugar and cream cheese. Whisk until smooth and a sort of caramel consistency.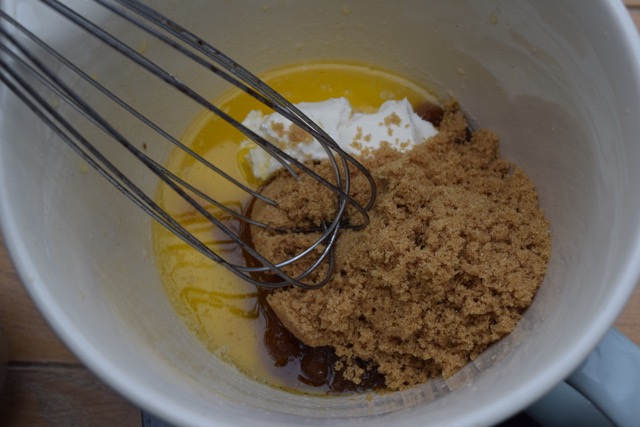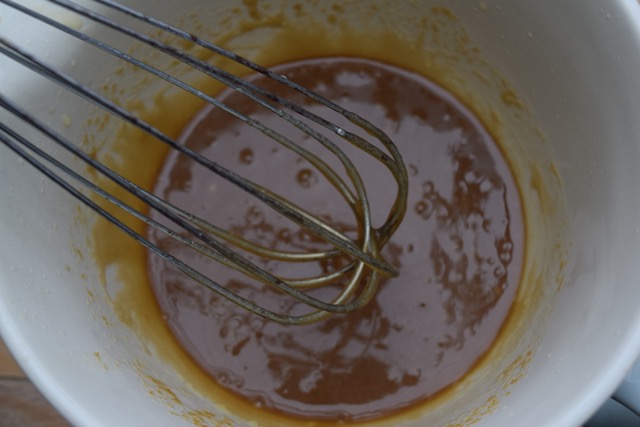 Next, drop in the egg, measure in the vanilla extract then whisk again.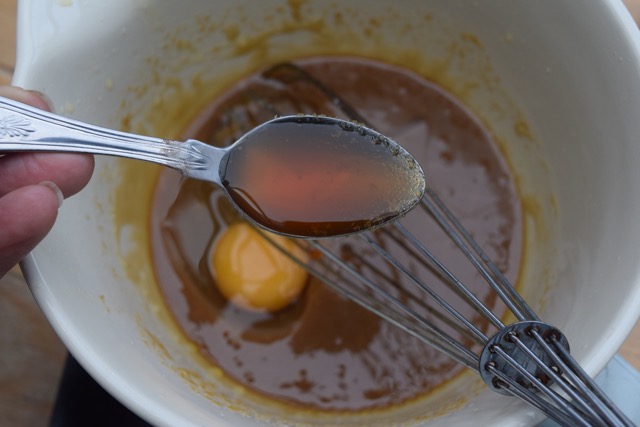 Now, contrary to my photo, and bearing in mind I have had a shit day, fold the dry ingredients into the wet ingredients, not vice versa as I did, and gently mix.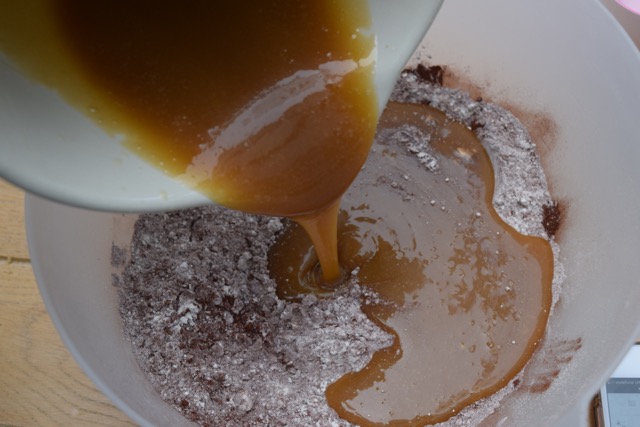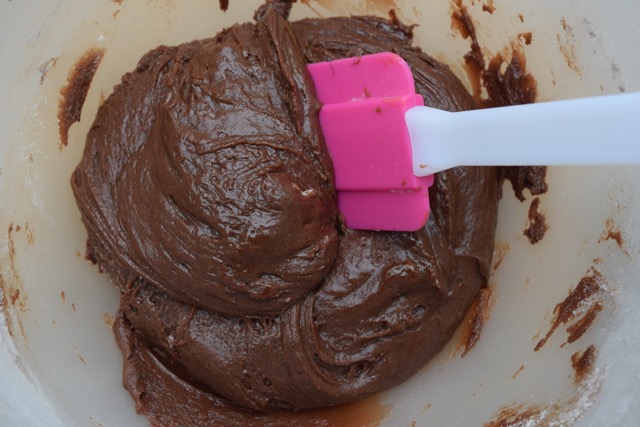 Trying not to eat giant mouthfuls, finally stir through your Easter egg or other chosen chocolate ensuring it's evenly distributed through the cookie dough.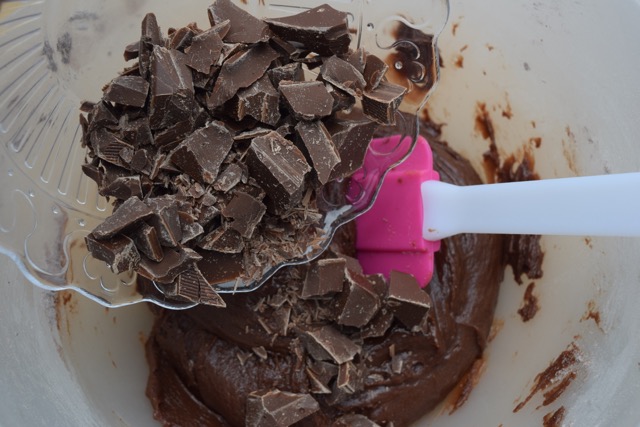 Spoon generously heaped teaspoons of this cream cheese cookie dough onto your lined baking trays and cook for around 10 minutes. The cookies should be just firm, but still doughy in the middle. Leave to cool on the tray for an almost unbearable 10 minutes.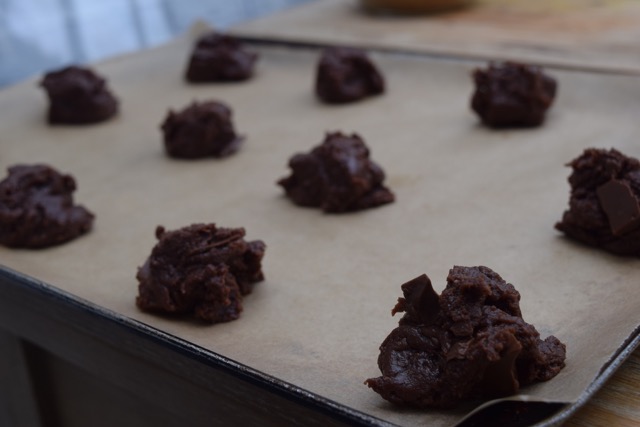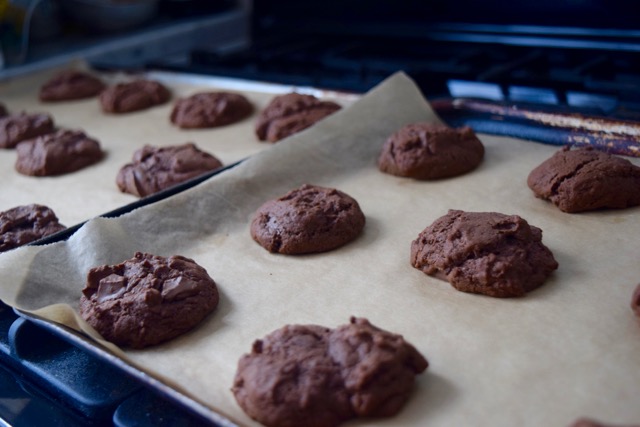 Try not to gobble *one of my best words* the whole batch in one sitting. They are totally soft and divine.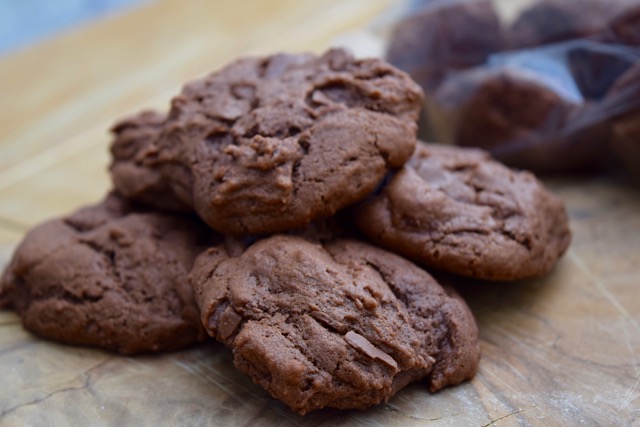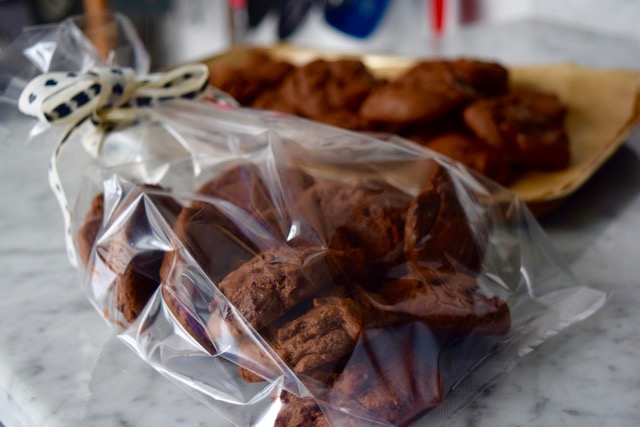 I did bag up some of these to give to a friend, but the others have been inhaled by Ben, who, back from uni says I am trying to make him fat. Not entirely true, I am simply trying to make others eat the things which I shouldn't be eating. It's a simple feeders strategy.
Lucy x
Easter Egg Chocolate Cream Cheese Cookies Recipe
Makes a lot – around 28 
You will only need bowls, no mixer for these and two lined baking trays
115g butter, melted
50g cream cheese
150g soft brown sugar
1 egg
2 teaspoons vanilla extract
250g plain flour
2 tablespoons cocoa powder
1 teaspoon baking powder
1 teaspoon cornflour
1/2 teaspoon bicarbonate of soda
1/4 teaspoon salt
150g to 200g chopped Easter egg chocolate, or any chocolate you fancy
Pre heat the oven to around 160 degrees fan assisted and line 2 large baking trays with paper.
In a medium bowl, weigh out the flour, cocoa, baking powder, cornflour, bicarb and salt. Give this a little stir to mix then pop to one side.
In another larger bowl, melt the butter in the microwave or in a small pan on the stove then mix in the cream cheese and soft brown sugar. Whisk until smooth and looking like caramel. Beat in the egg and vanilla extract then fold the dry ingredients into the wet to form a soft dough.
Fold through your chosen chocolate chunks and evenly distribute. Spoon heaped teaspoons of the cookie dough onto your lined baking sheet allowing space for a small amount of spreading. Cook for around 10 minutes or until just firming up but still soft and doughy in the middle. Allow to cool on the baking sheet for around 10 minutes, if you can bear to, before devouring. Store in an airtight jar or tin for 3 to 4 days.