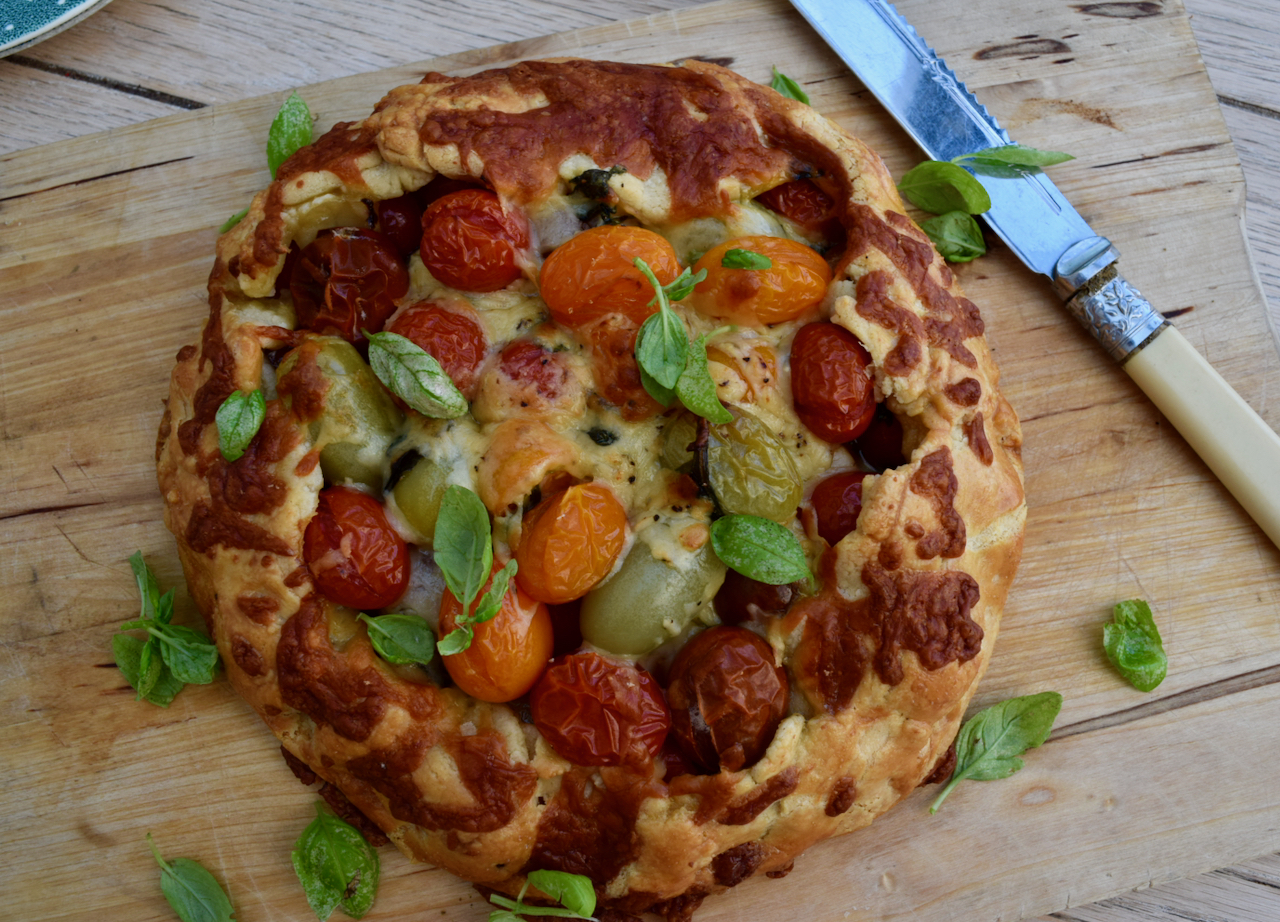 Tomato Cheddar Galette recipe
I, personally, bloody love tomatoes but in our house I'm in the minority. According to the rules, they can feature in a dish, but not be the star of the show. Until now, that is, because as it turns out, if you wrap them in a cheese pastry case, the whole family will wolf down a tomato.
Don't run for the hills because this Tomato Cheese Galette features homemade pastry; I spent quite a bit of time researching simple cheese pastry recipes, so you don't have to, and this one is a beauty. I made mine in the food processor for ultimate laziness, but by hand it will also be easy. It's an all in one affair, taking just minutes to come together, featuring some wonderful strong cheddar and just a touch of mustard powder for luck. The filling is some wonderful, colourful seasonal tomatoes; I went for cherry ones, but cut up bigger ones if you have those to hand. Toss them in garlic, basil and yet more cheddar and this is the tart of your dreams.
If I can get tomato haters to eat this tart, then so can you. Cheese here is the answer, as it so often is in life in general.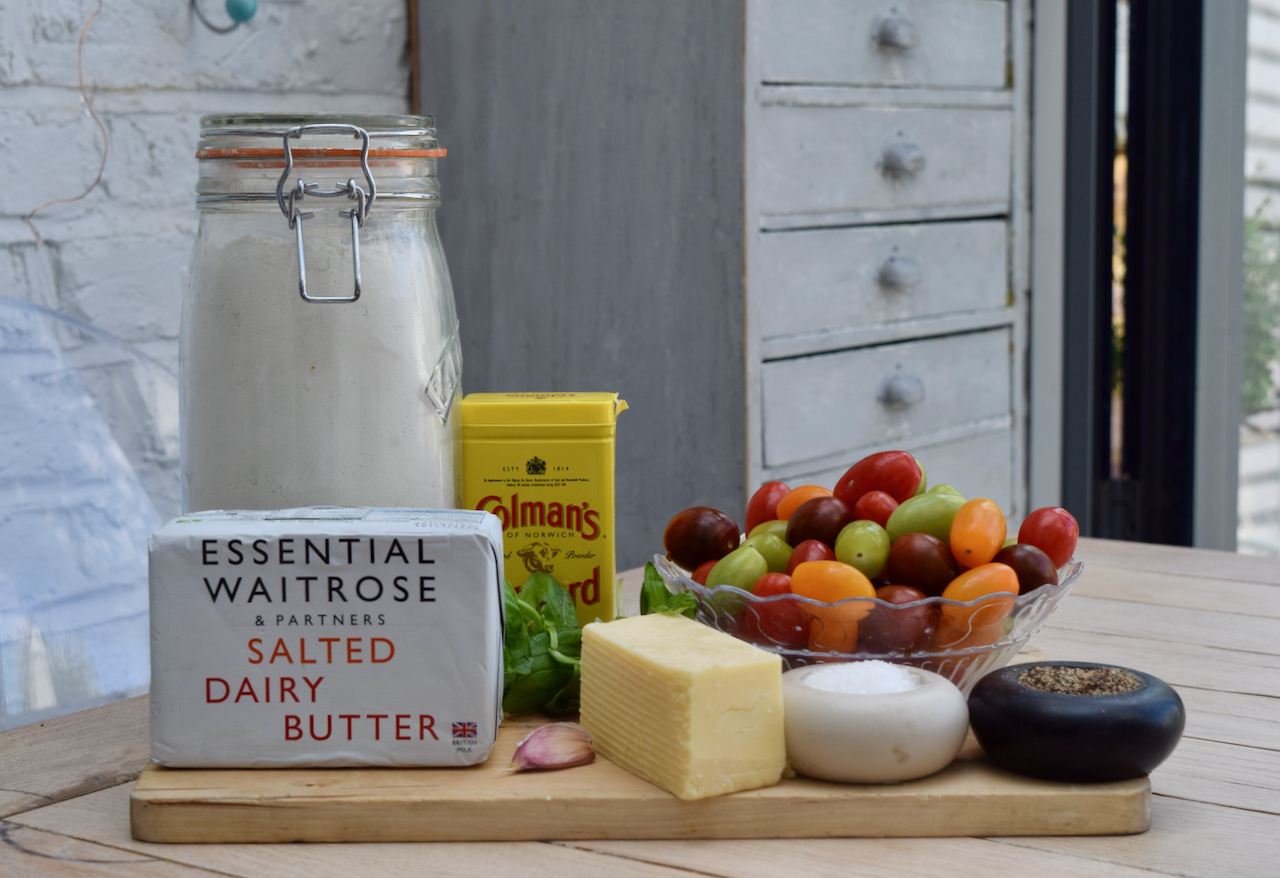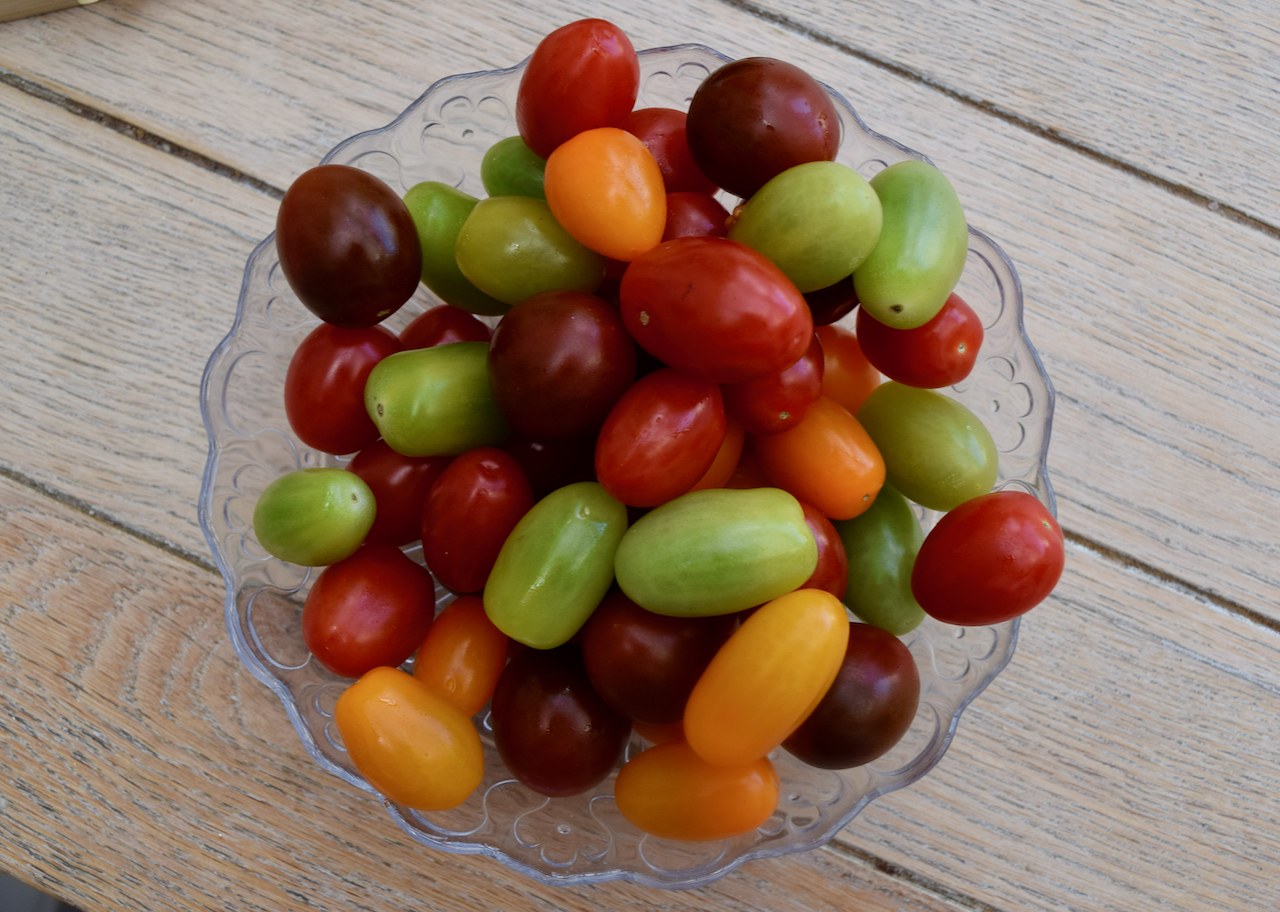 These beauties were so sweet and tasty I had to slap my own hand away from the bowl for fear there wouldn't be enough for the tart. These get a little salting beforehand to draw out any excess moisture thus avoiding a soggy bottom situation. The rest of the ingredients are simple and uncomplicated, just make sure your cheese is good and strong.
Start with the picturesque tomatoes. Half or quarter any big ones and pop them into a colander. Sprinkle with a teaspoon of salt, mix to coat, then leave for 30 minutes to drain.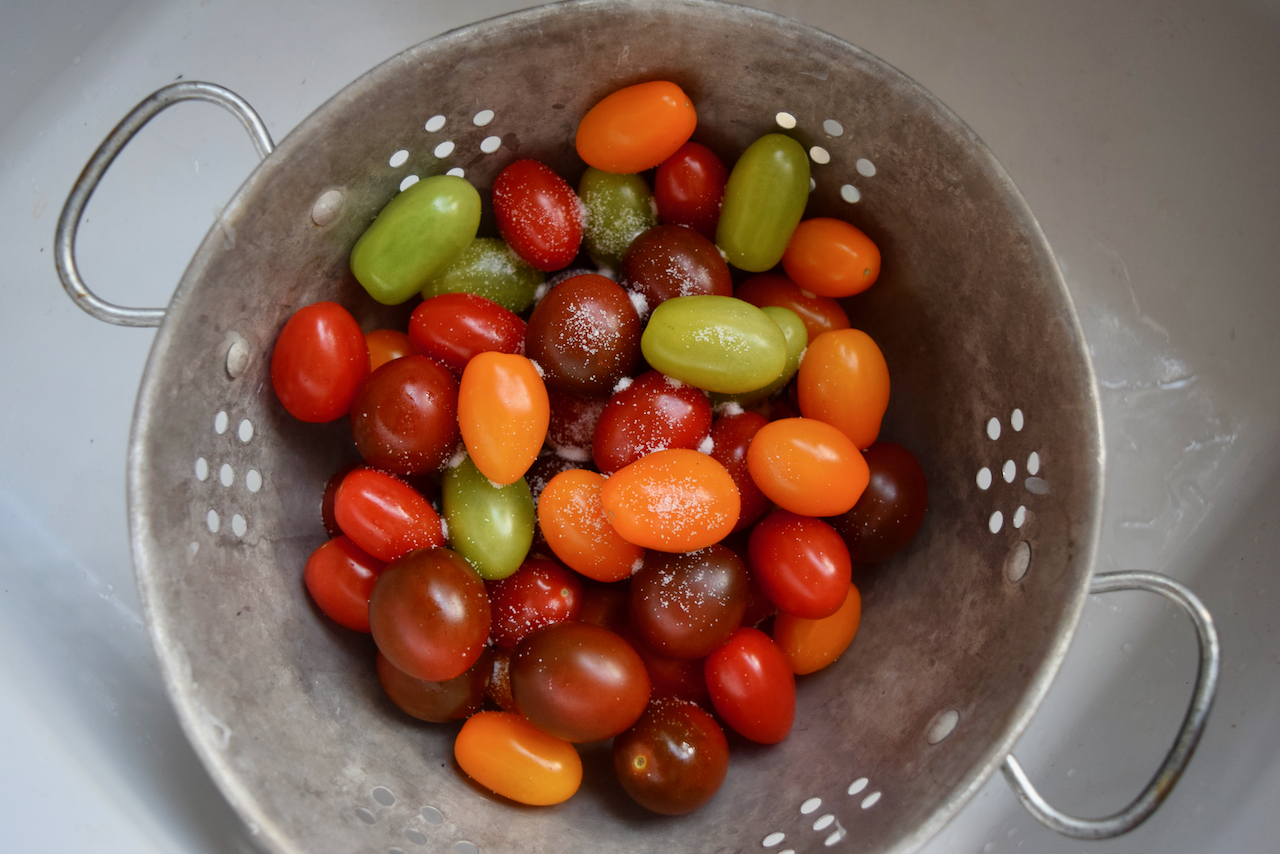 While this happens, crack on with the cheese pastry. I used my trusty Magimix, but you can make by hand in a bowl if you'd prefer. Add the grated cheese, butter, flour and mustard powder.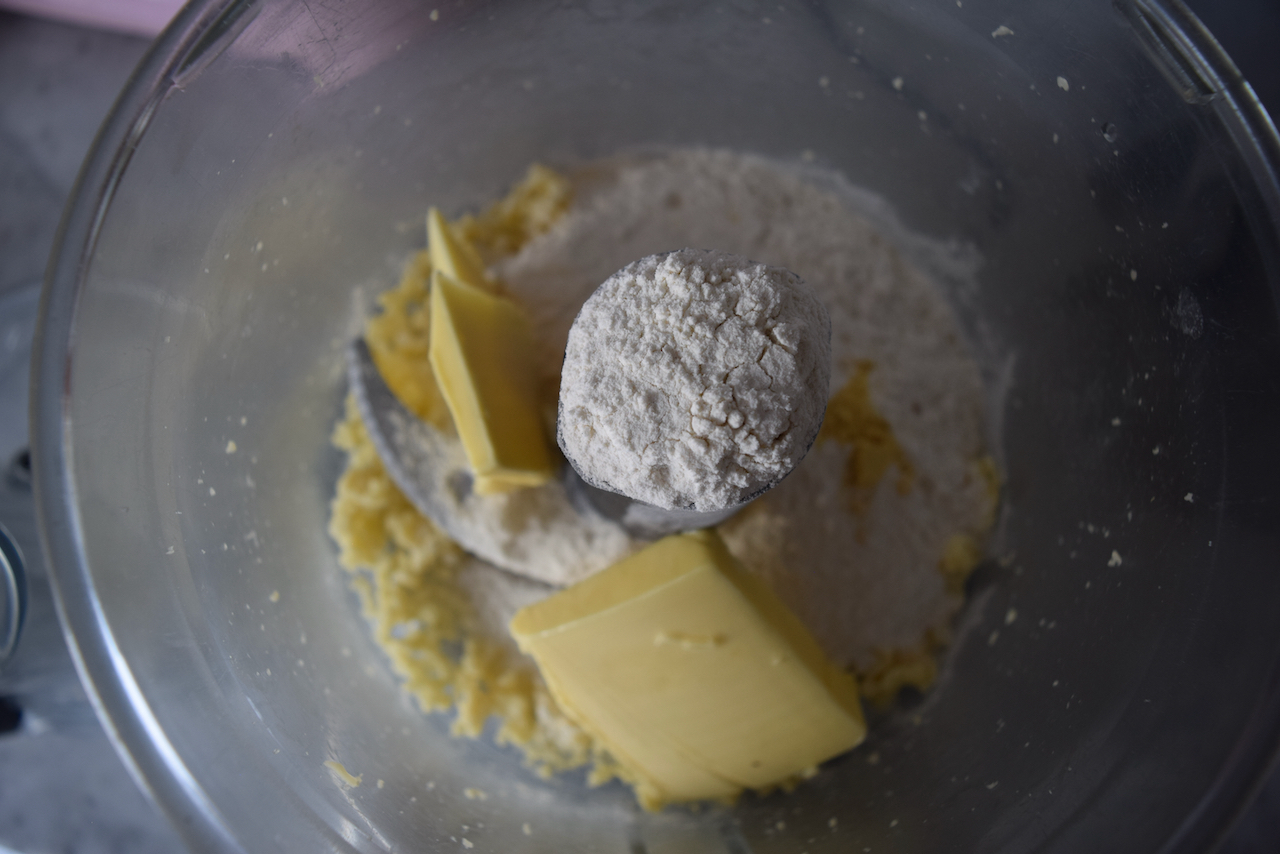 Mix until you have a wet sand-like texture. Then drizzle on a tablespoon of cold water to bring the dough together. You may need another tablespoon, but add cautiously.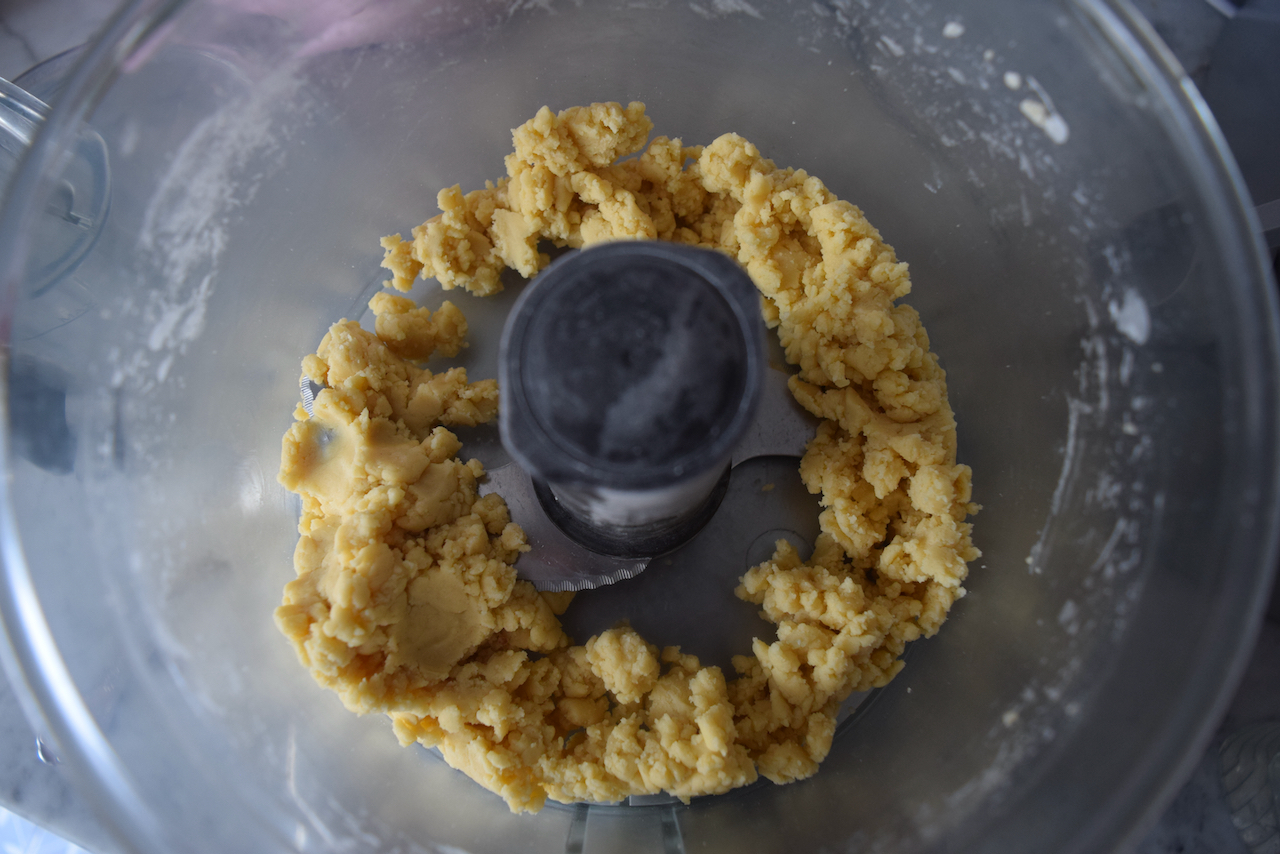 Bring the pastry together by hand, wrap in clingfilm and leave it to rest in the fridge for 20 minutes.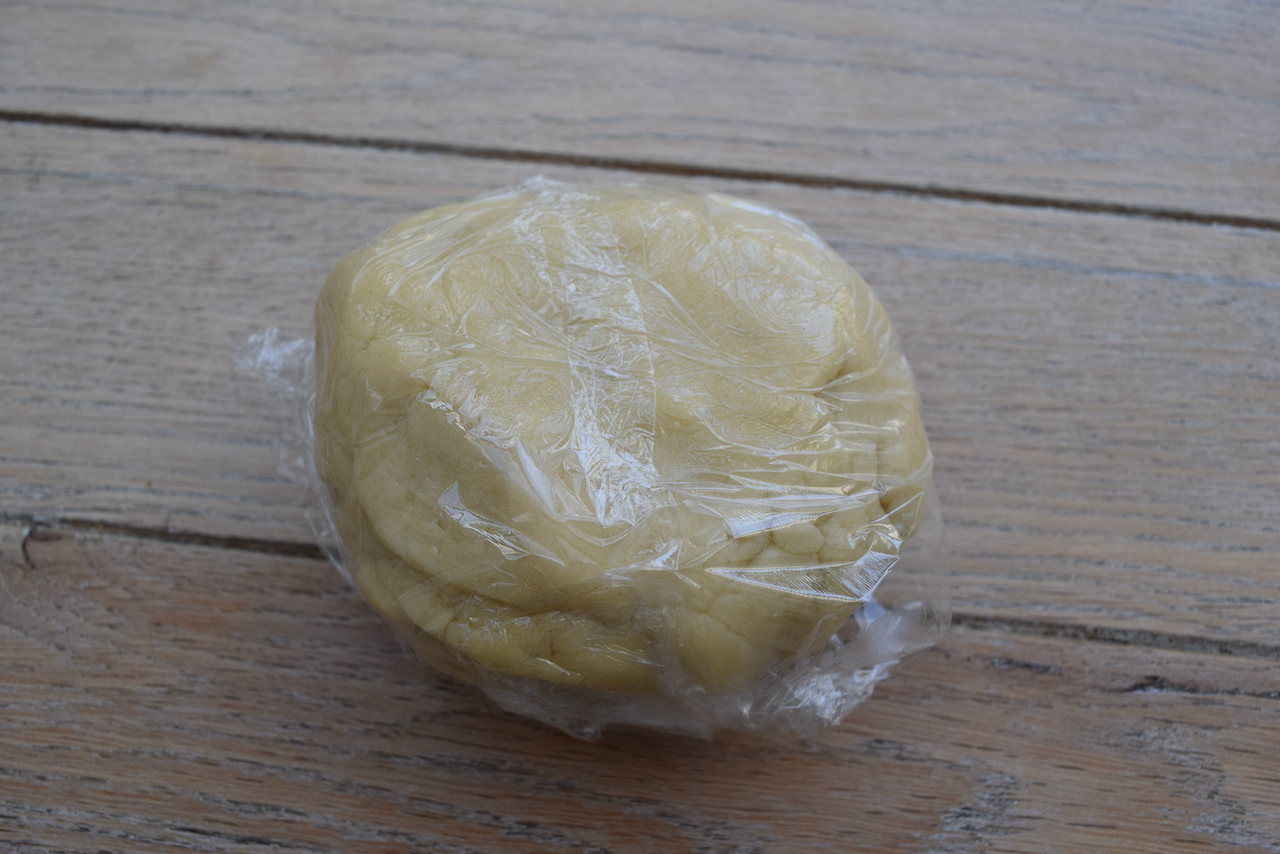 Once your tomatoes have had a little salt soak, tip them into a bowl. Mix in the torn basil, crushed garlic and black pepper.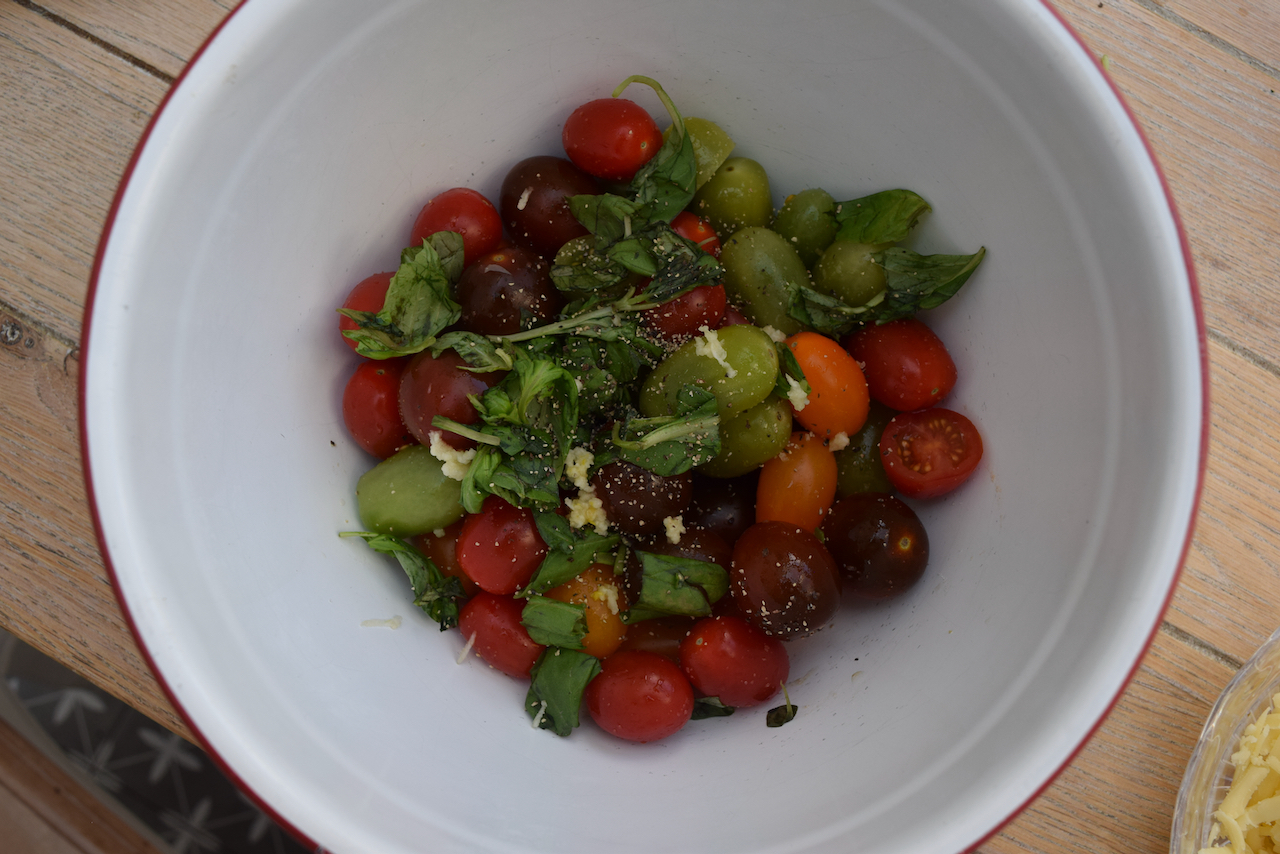 Stir through more cheddar just for extra cheese goodness.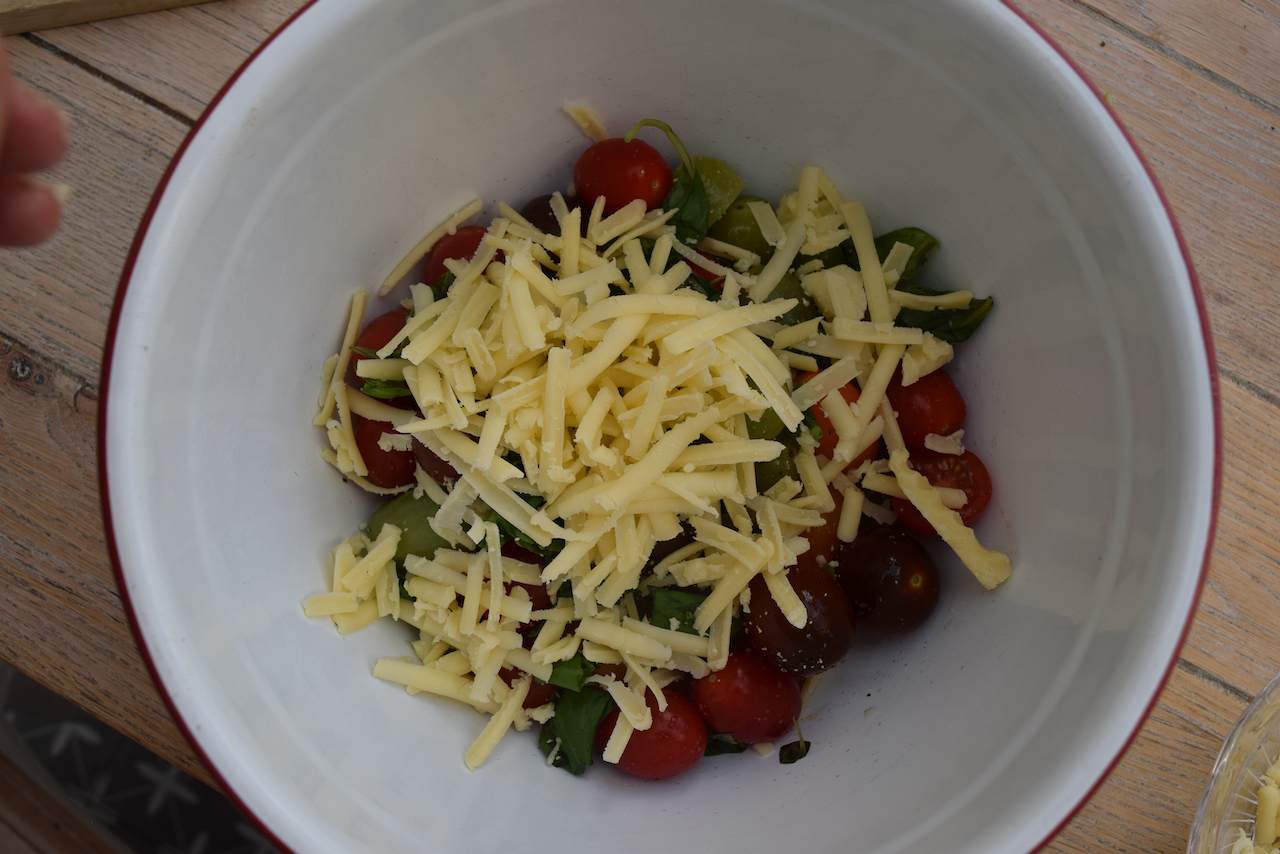 At this point pre heat your oven to 160 degrees fan assisted and line your large baking sheet. Pop this to one side while you roll your rested pastry out into a super rough circle. Precision is not my strong point, which makes this galette my new favourite type of tart. Roll the pastry over the rolling pin then lay out onto your baking sheet.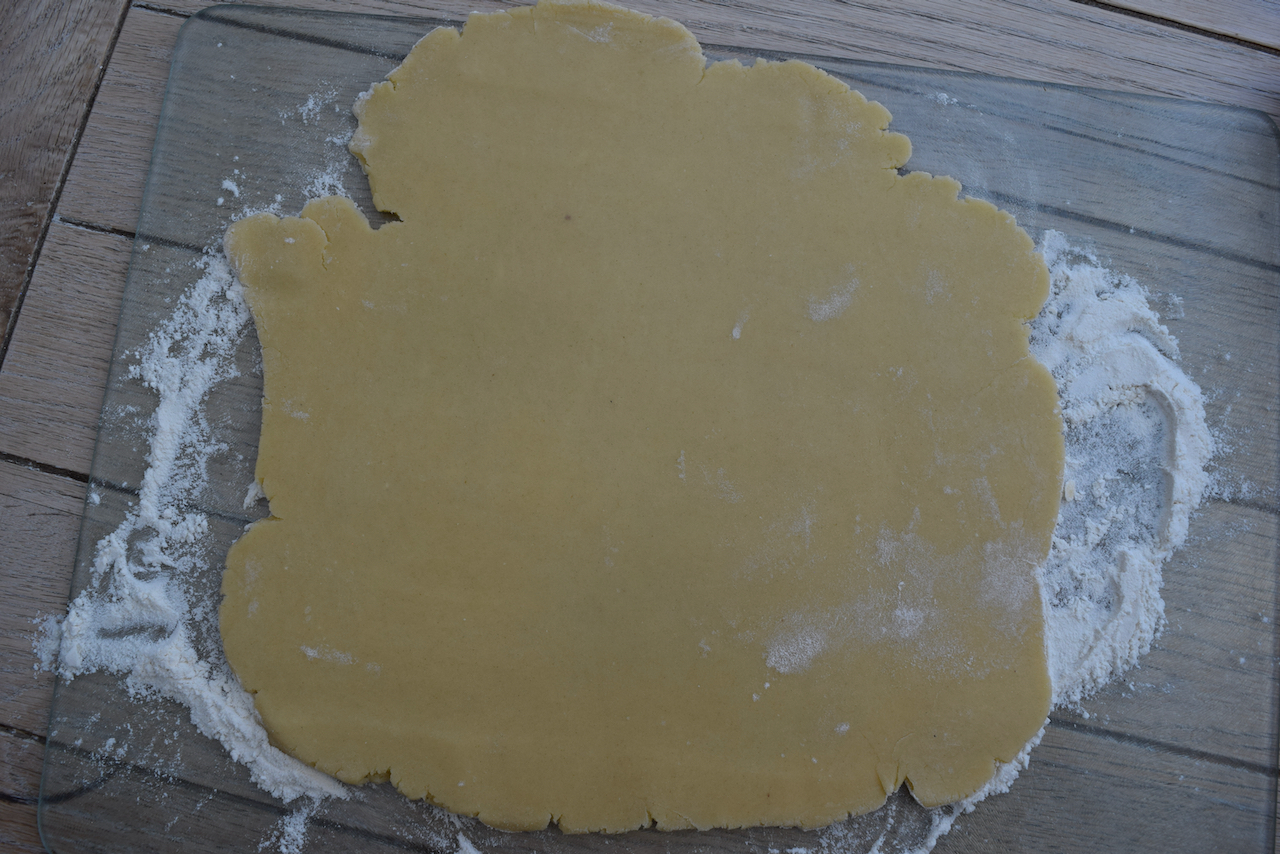 Pile your dressed tomatoes into the middle of the pastry leaving a good border around the edge to fold in later.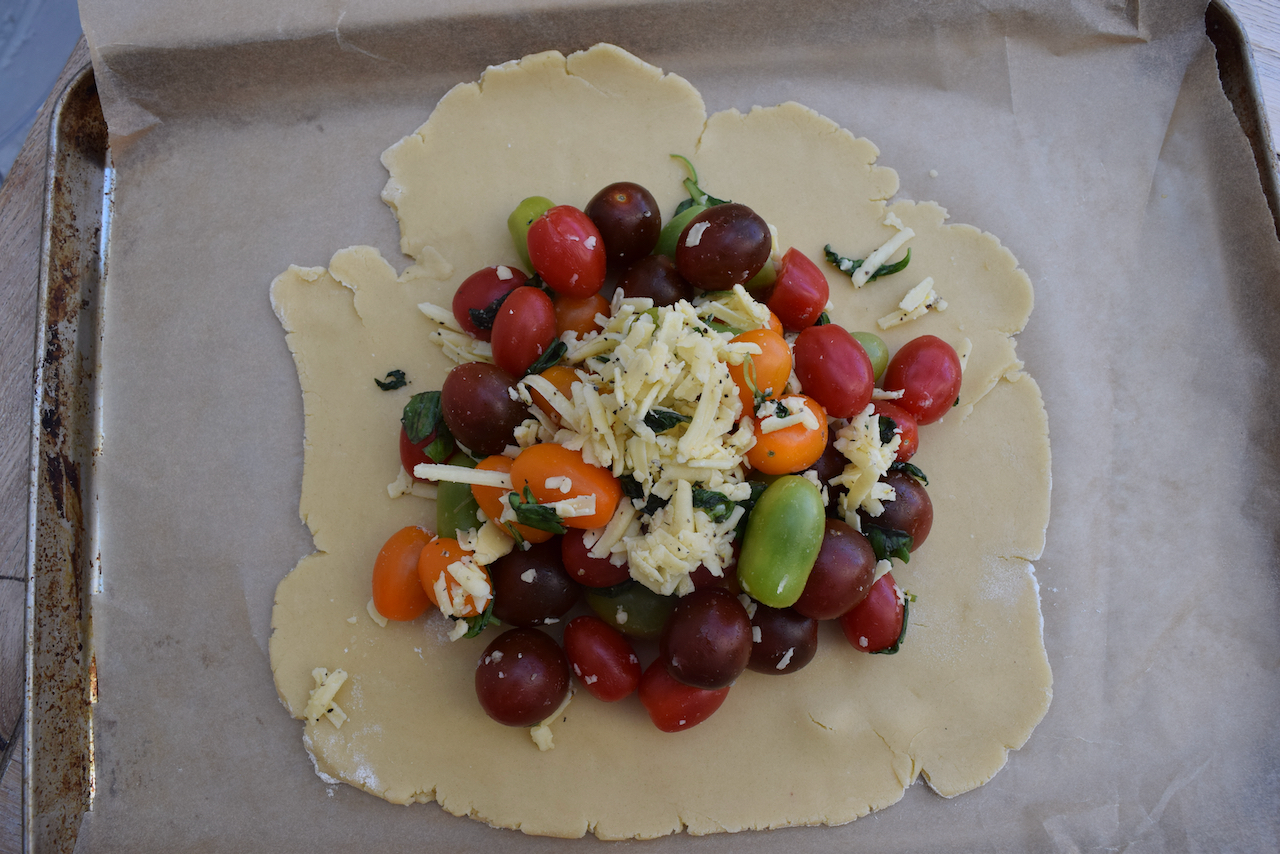 Fold the edges of the tart in to encase the tomatoes, leaving the middle exposed. This so doesn't have to be neat; I'm crap at neat.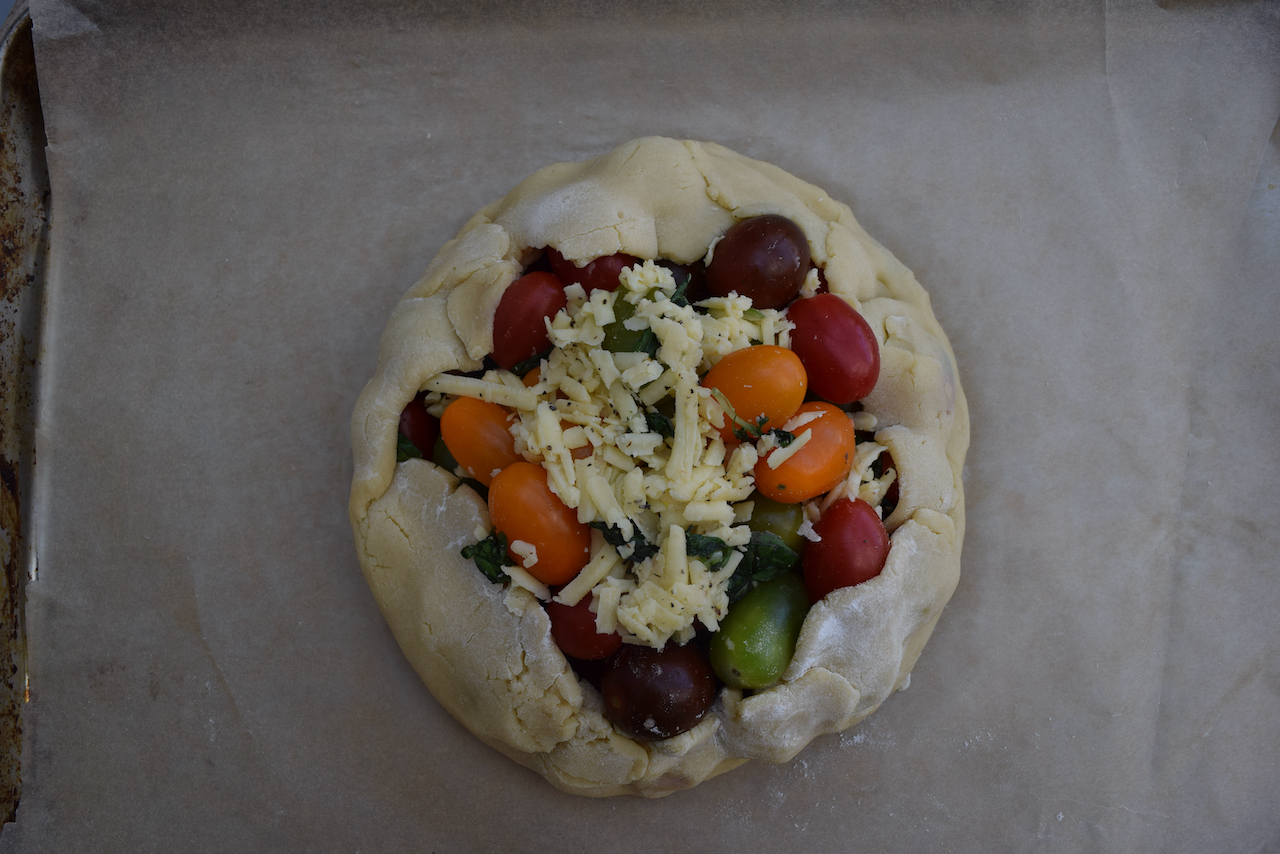 Brush the edges of the tart with beaten egg then sprinkle with yet more cheese.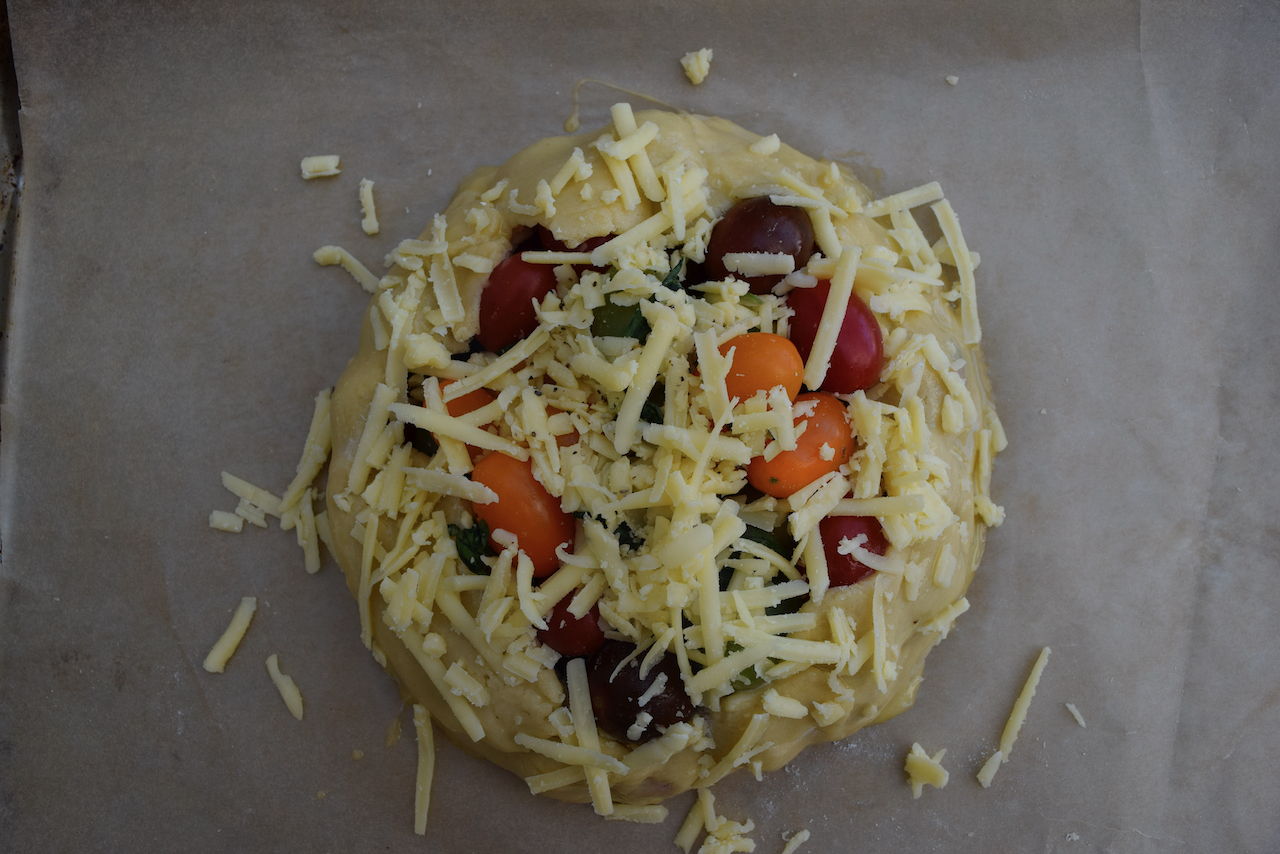 Bake your tart for 40 to 50 minutes. It will be golden, crisp, with bursting, bubbling tomatoes.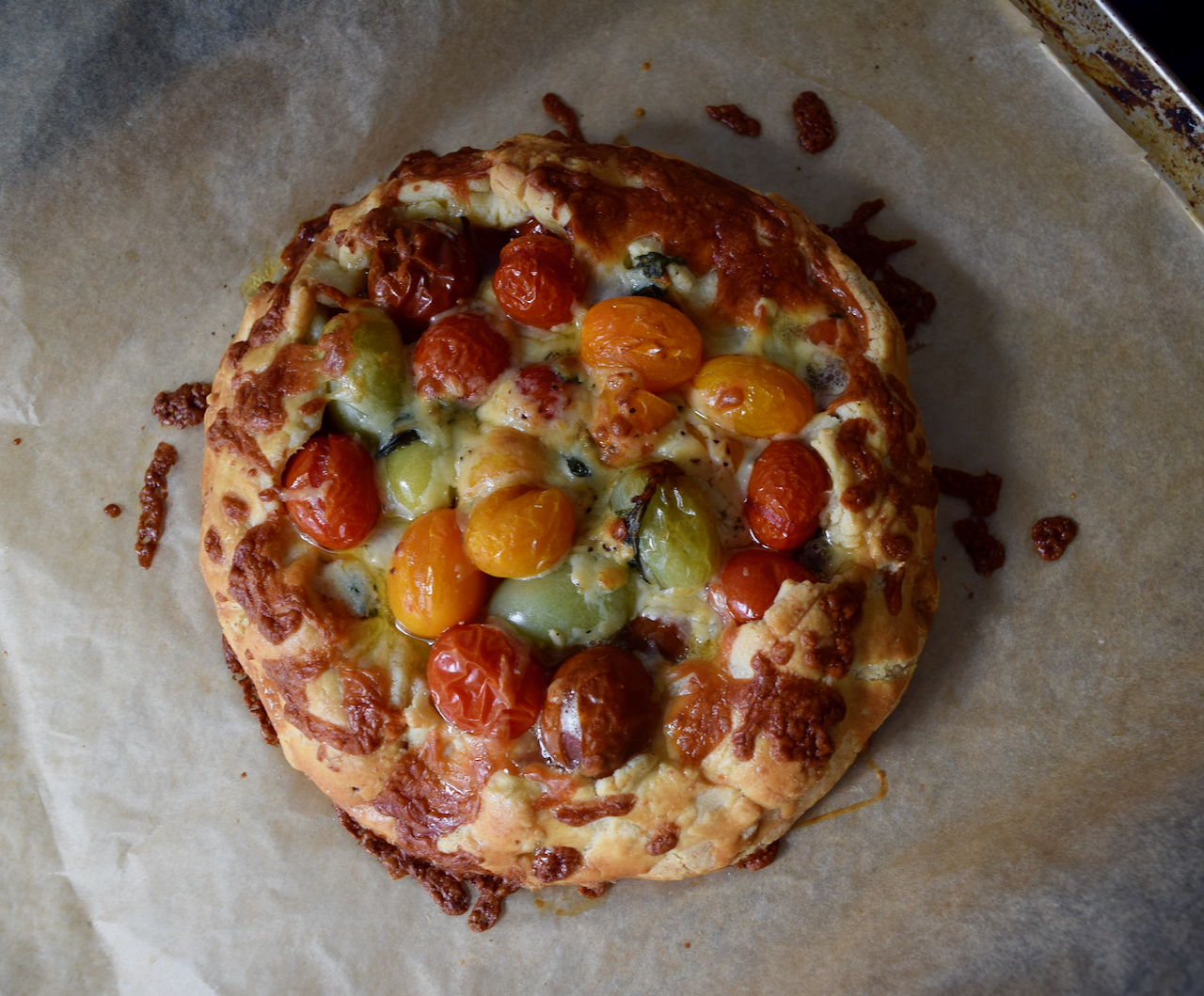 You can serve the tart once it's had a little ten minute rest, or leave to cool to room temp. The wait, however, may be unbearable. Scatter with some more torn basil then dive in.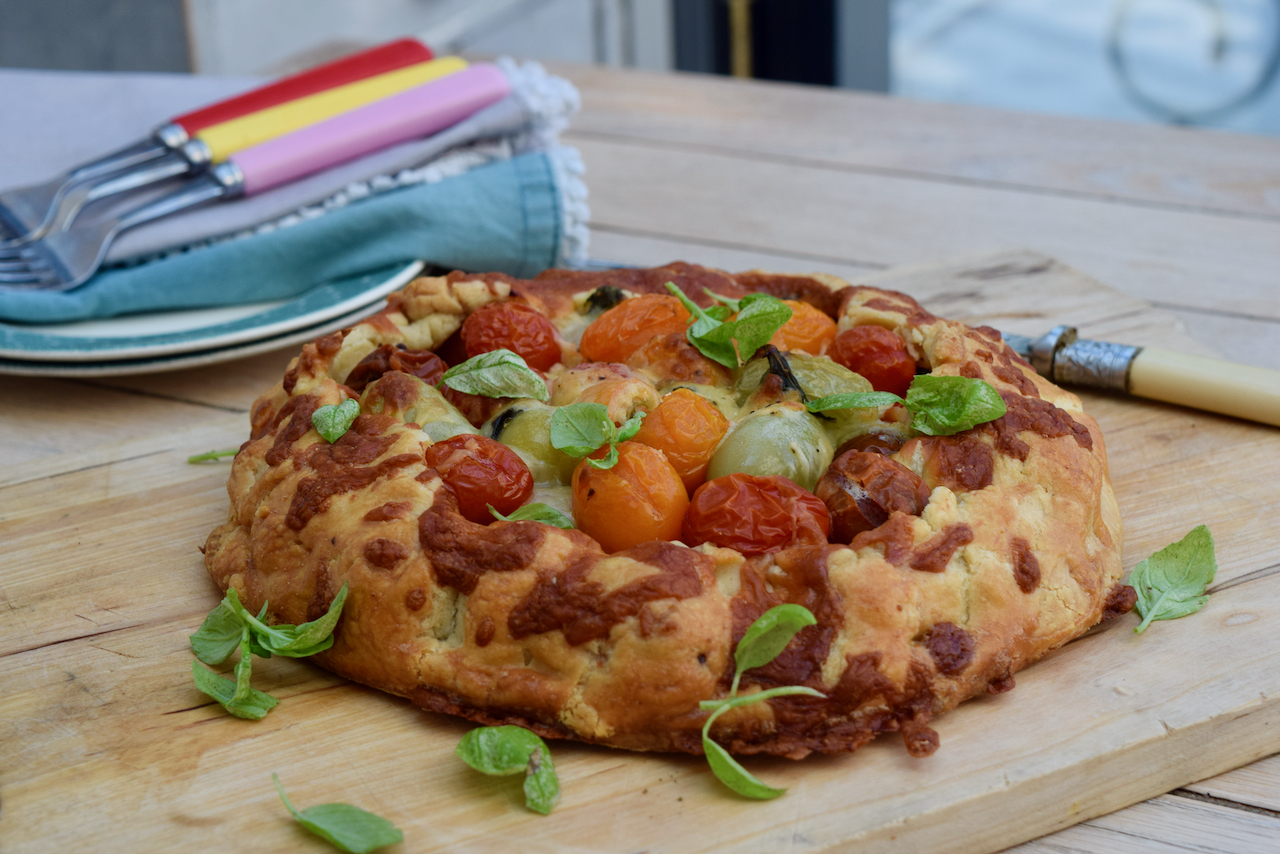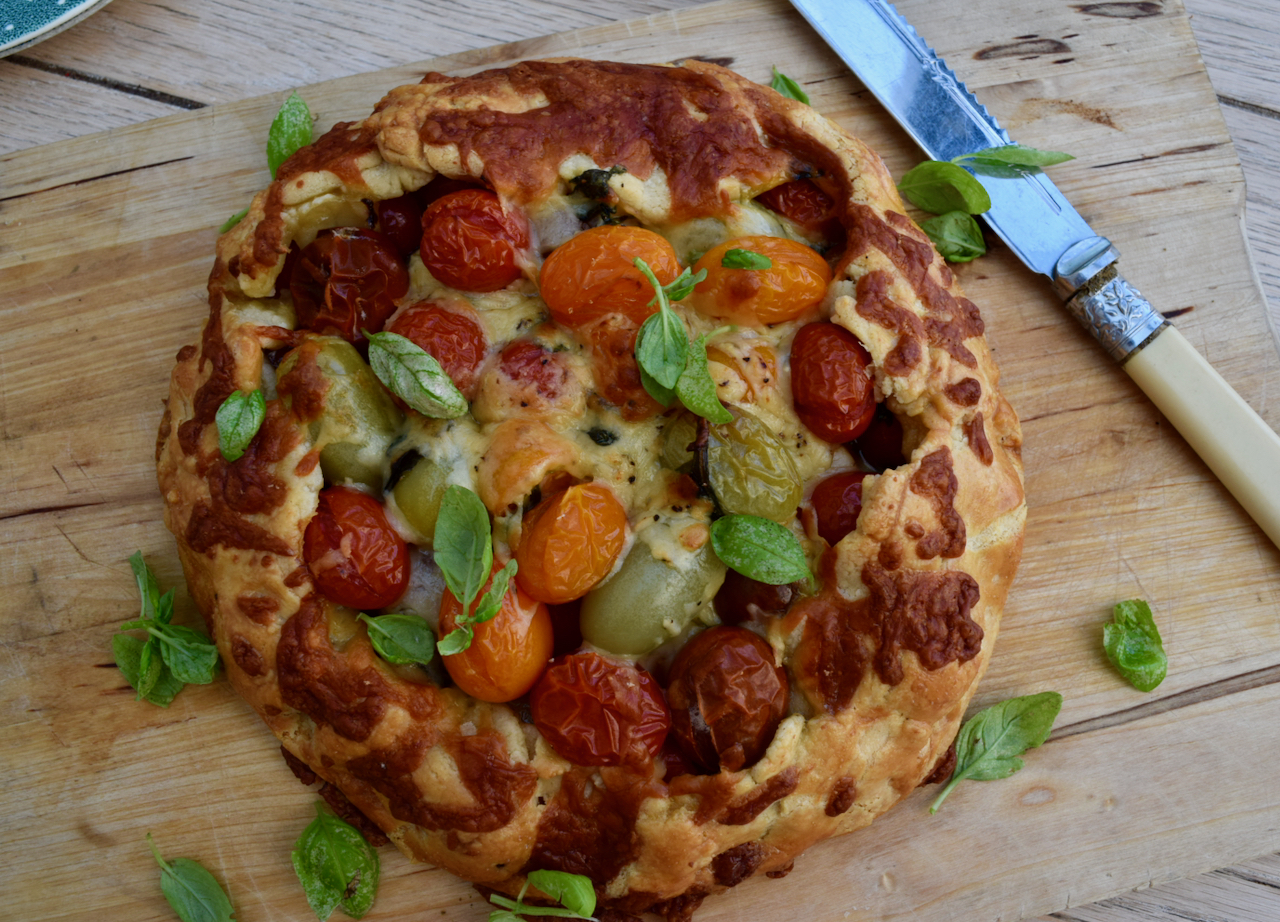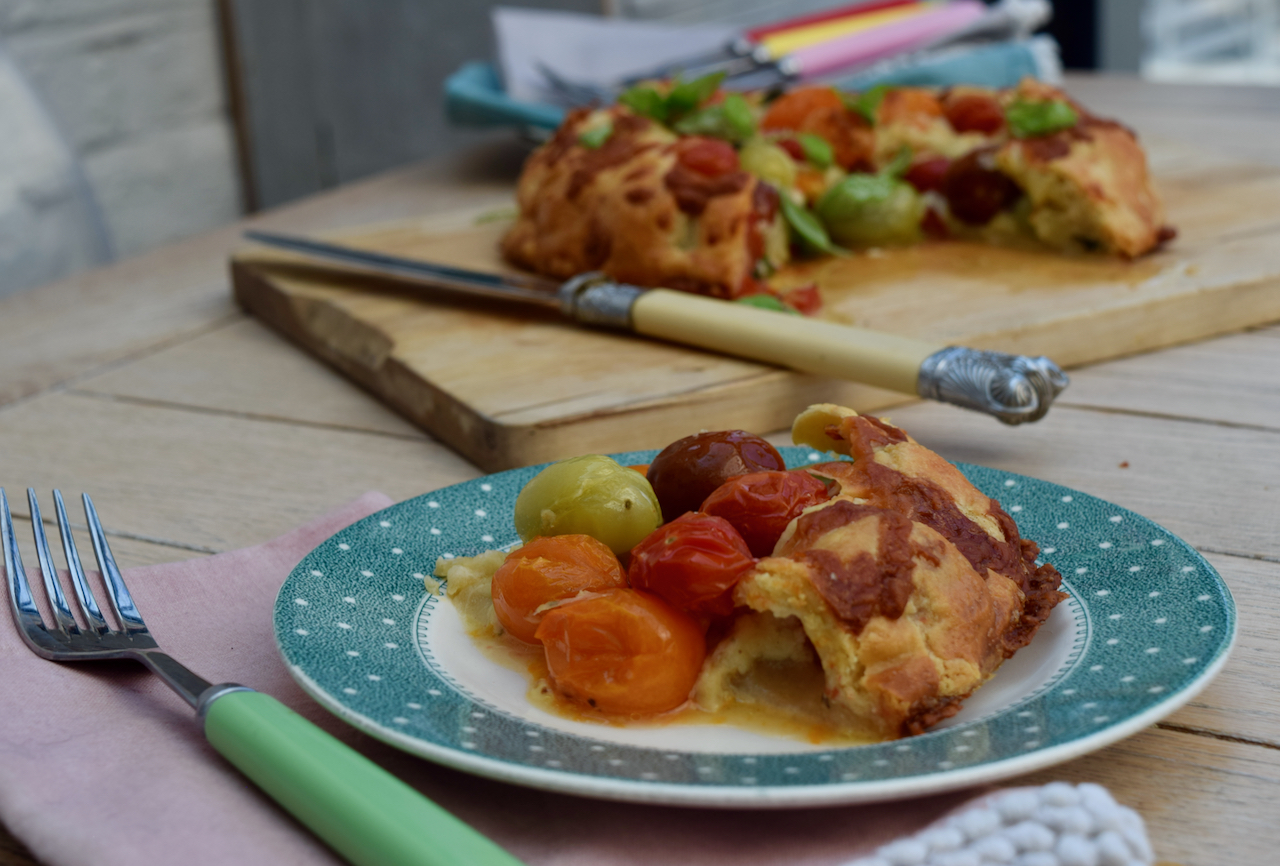 This is summer food at it's very, very best; simple, drama free and bursting with flavour. Oh and don't forget the cheese.
Lucy x
Tomato Cheddar Galette recipe
Serves 4 very nicely
You will need a lined baking sheet and a food processor or bowl for this
Cheese Pastry
40g strong cheddar, grated
165g plain flour
85g cold butter, cubed
1/4 teaspoon mustard powder
1-2 tablespoon cold water
Tomatoes
400g colourful tomatoes, halved or quartered, if big
1 teaspoon salt
1 large clove garlic, crushed
2 to 3 tablespoons fresh basil, torn, plus more for garnish
Black pepper, to taste
50g cheddar, grated, plus another 50g for sprinkling
1 egg, beaten, for egg wash
Halve or quarter any large tomatoes, then place in a colander and sprinkle with a teaspoon of salt. Leave for 30 minutes to allow any excess moisture to drain.
For the pastry you can use your food processor or a bowl with your hands. Combine the grated cheese, butter, flour and mustard powder until you have a wet sand texture. Drizzle on 1 tablespoon of cold water to bring the pastry together, adding a little more if needed, until you have a smooth soft ball of dough. Wrap the ball of dough in cling film and leave to rest in the fridge for 20 minutes.
Line a large baking sheet and pre heat your oven to 160 degrees fan assisted. When the tomatoes are ready, tip them into a large bowl and mix with the garlic, black pepper and grated cheese and stir well. Remove the pastry from the fridge and place on a floured board. Roll out into a rough 30cm circle. Place the tomato mixture into the centre of the pastry and pile it up to leave a pastry border. Fold the border over the filling leaving some of the tomatoes showing in the middle. Beat the egg then brush onto the pastry and sprinkle with the remaining 50g of grated cheese. Bake in the pre heated oven for 40 to 50 minutes or until the pastry is golden, smelling amazing and the tomatoes are bursting and roasted.
Remove from the oven and leave the tart to cool for 5 to 10 minutes. Serve in large wedges, sprinkled with more fresh basil leaves and with some dressed leaves, if you like.