Irish Cream Coffee Recipe
It's December tomorrow, which can only mean one thing. Yes, it's time to dig out/crack open the Baileys. From now until 1 January I am giving you carte blanche to enjoy a little nip of something creamy and whisky based on a regular basis. Not that you need my permission, but December screams Baileys season to me. With this Irish Cream Coffee, you get a perfect two for one deal. This is your post dinner coffee and liqueur all in one.
Baileys or any other creamy based liqueur are big sellers in our house. We have a drinks cabinet bulging with different varieties as Clyde is a huge fan. There's a chocolate one, a pumpkin one and even an almond one on hand, a liqueur for every occasion. I can't believe I hadn't mixed Baileys with coffee before; it's hardly a new concept, Clyde, in true retro style, has loved an Irish Coffee for over 30 years. This Irish Cream Coffee is just a tarted up version of the old classic, and it's bloody delicious. Mix your favourite hot coffee with your Irish Cream liqueur of choice, stir, then top with some whipped cream. I have some almost acceptable French squirty cream I got from Costco as the boys love it on a hot chocolate, so I used this. If you would rather, hand whip a bit of double cream and plop it on top. This cocktail, as it is Clyde's dream drink, is finished with a couple of chocolate coffee beans, but it would be just as wonderful sprinkled with chocolate of some nature.
This is the start of the Christmas season so it's time to loosen the reins a little. And with this Irish Cream Coffee, you may have to loosen your bet a bit too.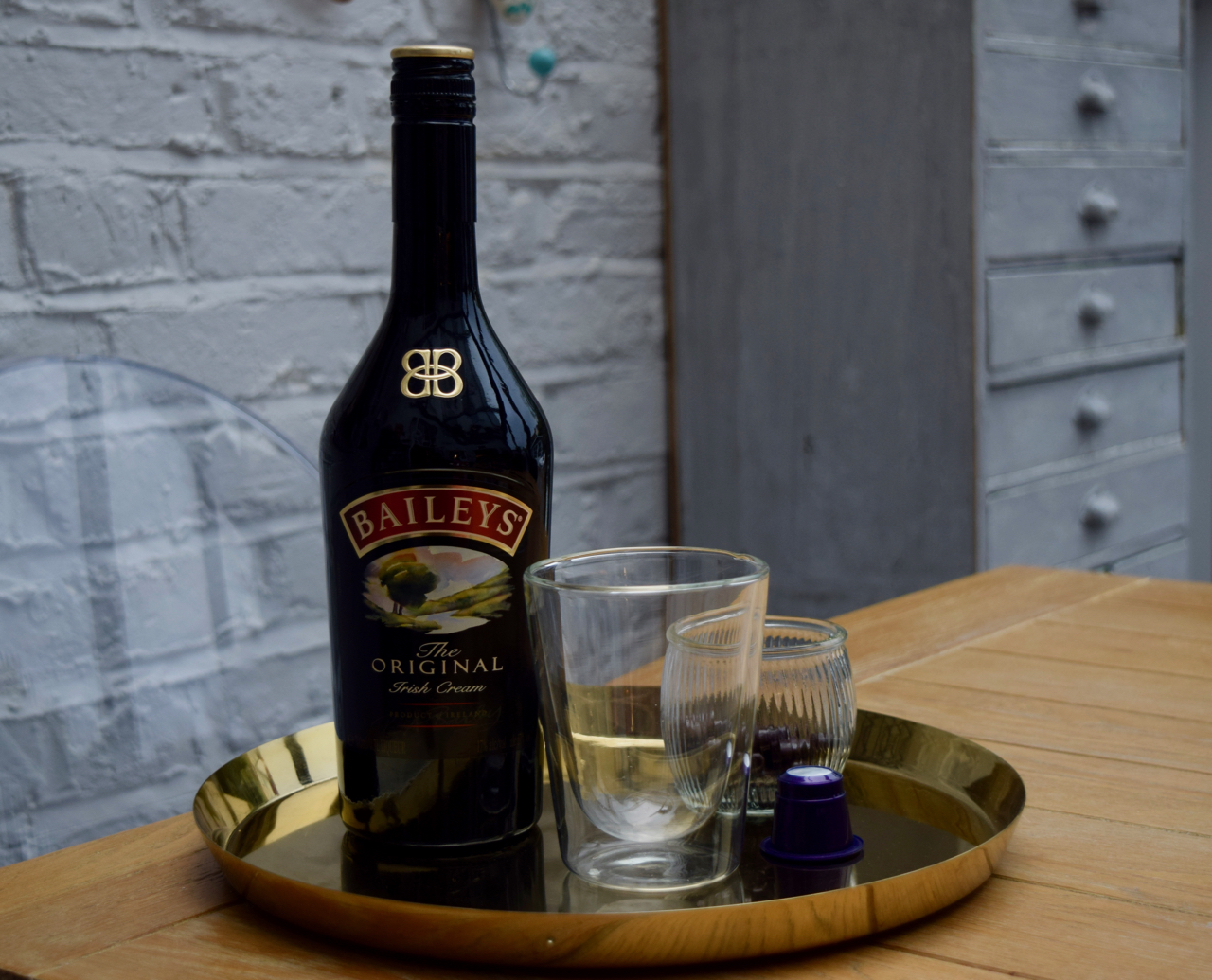 Here's the line up for my warming Friday Cocktail this week, minus my squirty cream garnish. It's a huge can and would have spoilt the shot *and it's embarrassing*. For the coffee element of my drink I used one of Real Coffee pods, they are strong, smooth and great value.
So saying, make a start on this cocktail by making your cup of coffee. I like an Americano, so made a shot of espresso and topped it up with a splash of boiling water.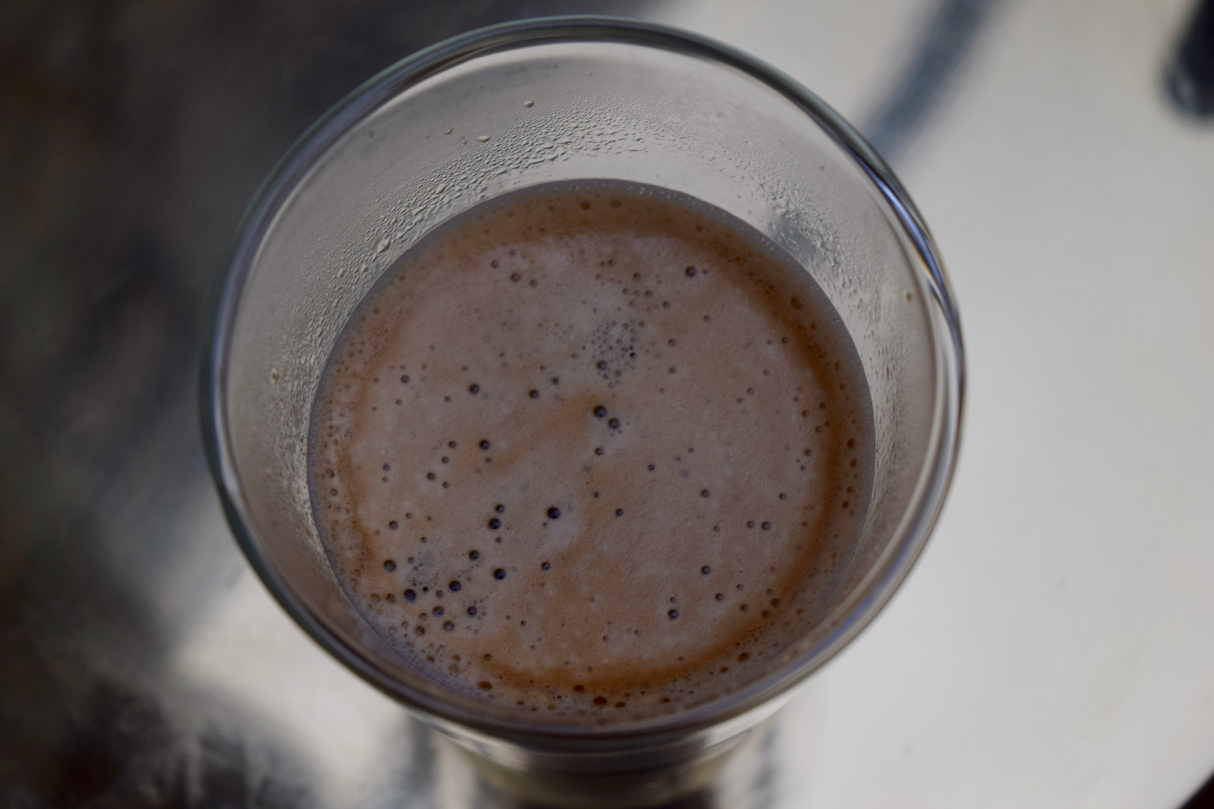 Next in this no effort cocktail, pour in a large shot of your chosen Irish Liqueur. I had a bottle of regular Baileys open *always* so used this and had an extra little sip while I was at it.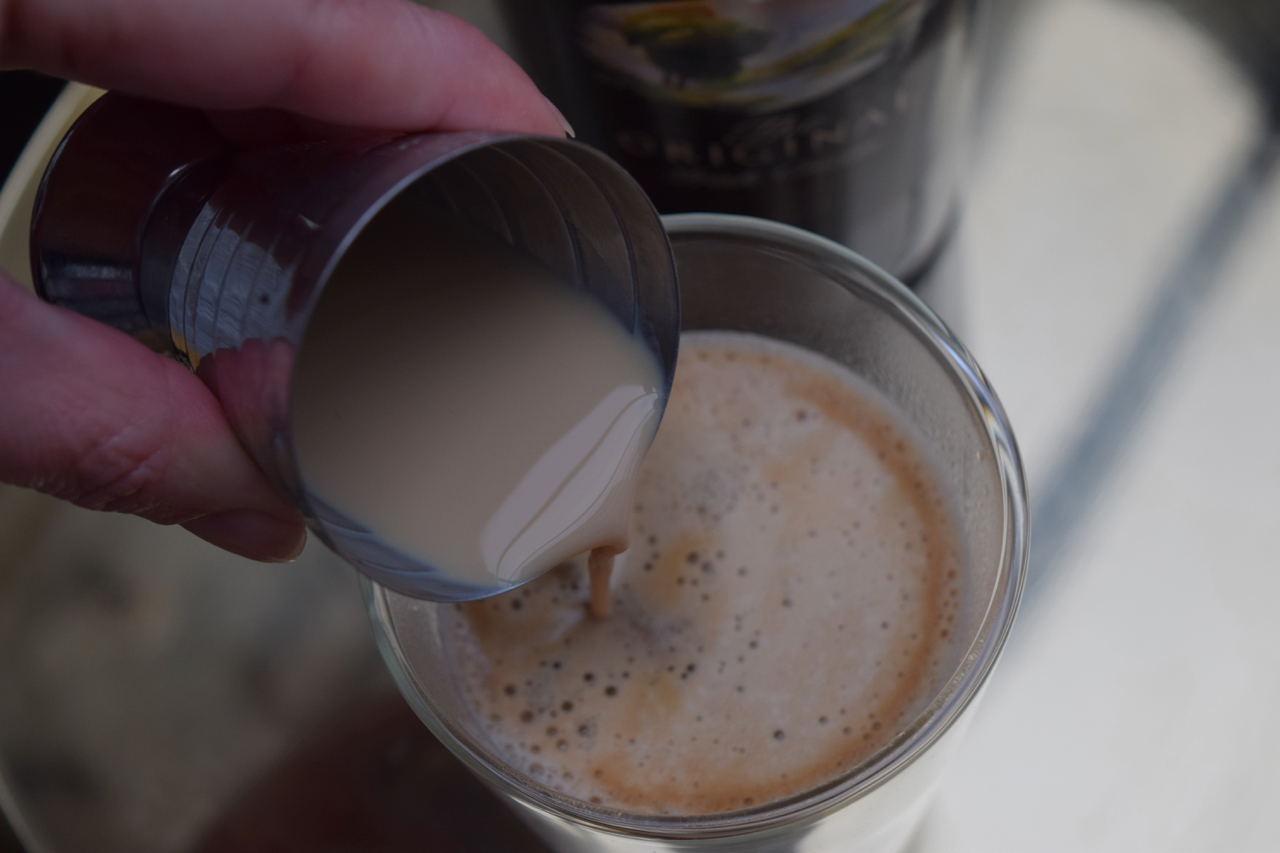 Give this a stir then top with some squirty or the more elegant option of some lightly whipped double cream.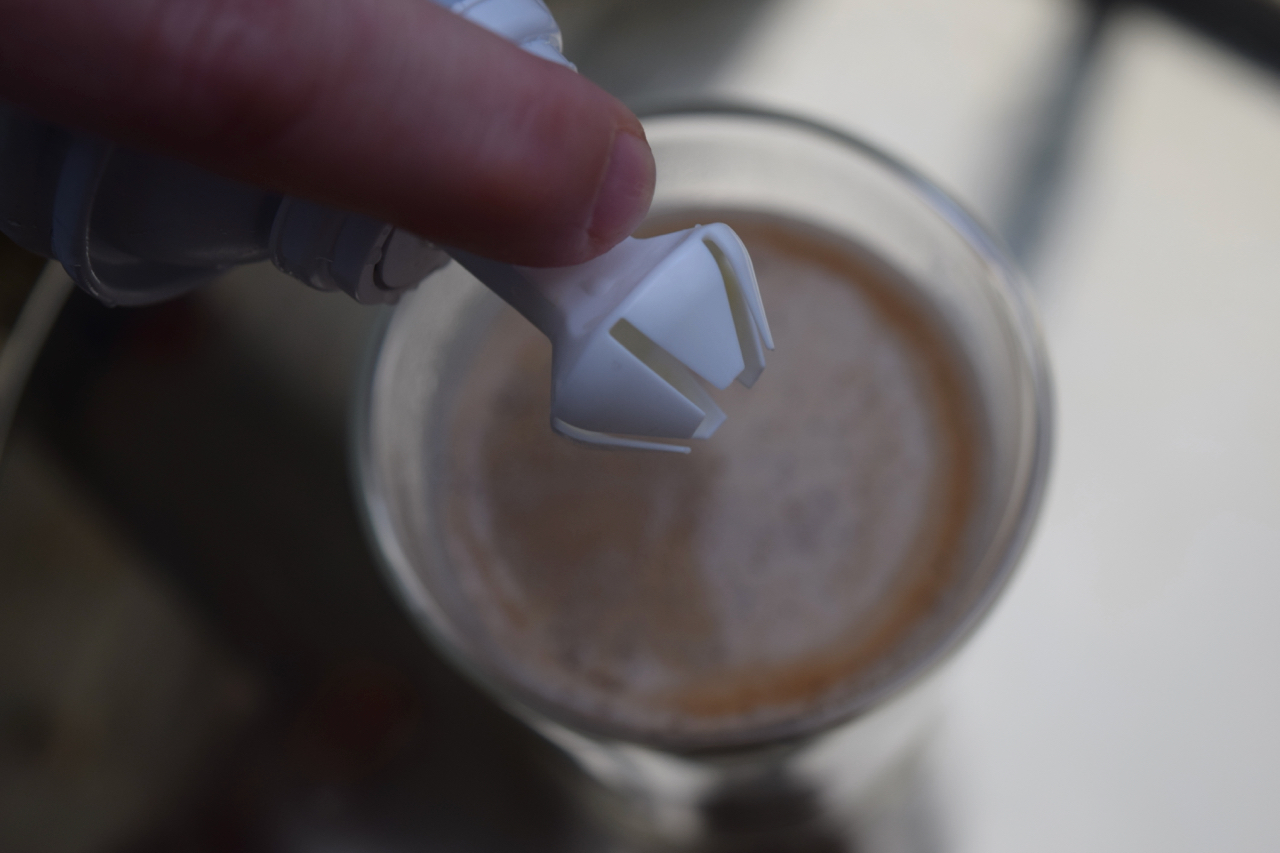 Finish with a flourish of chocolate coffee beans or a grating of chocolate if you prefer. Then love every warming drop.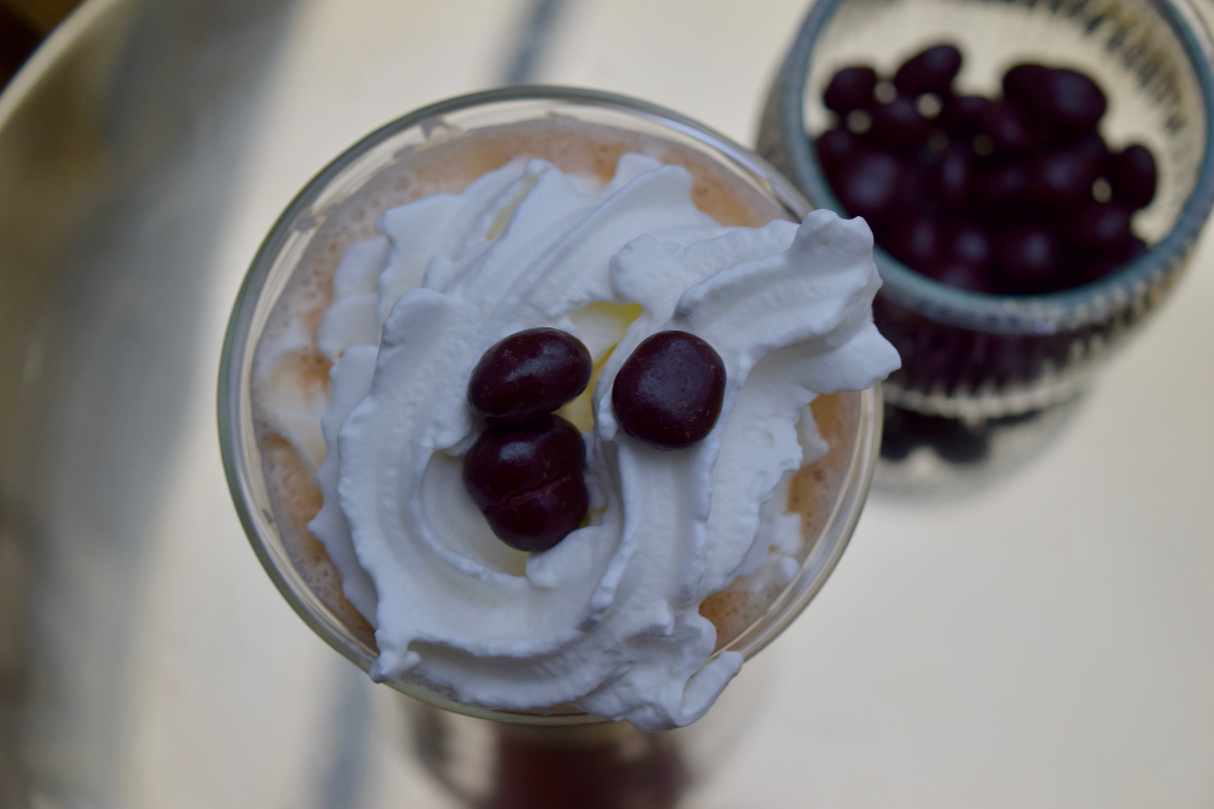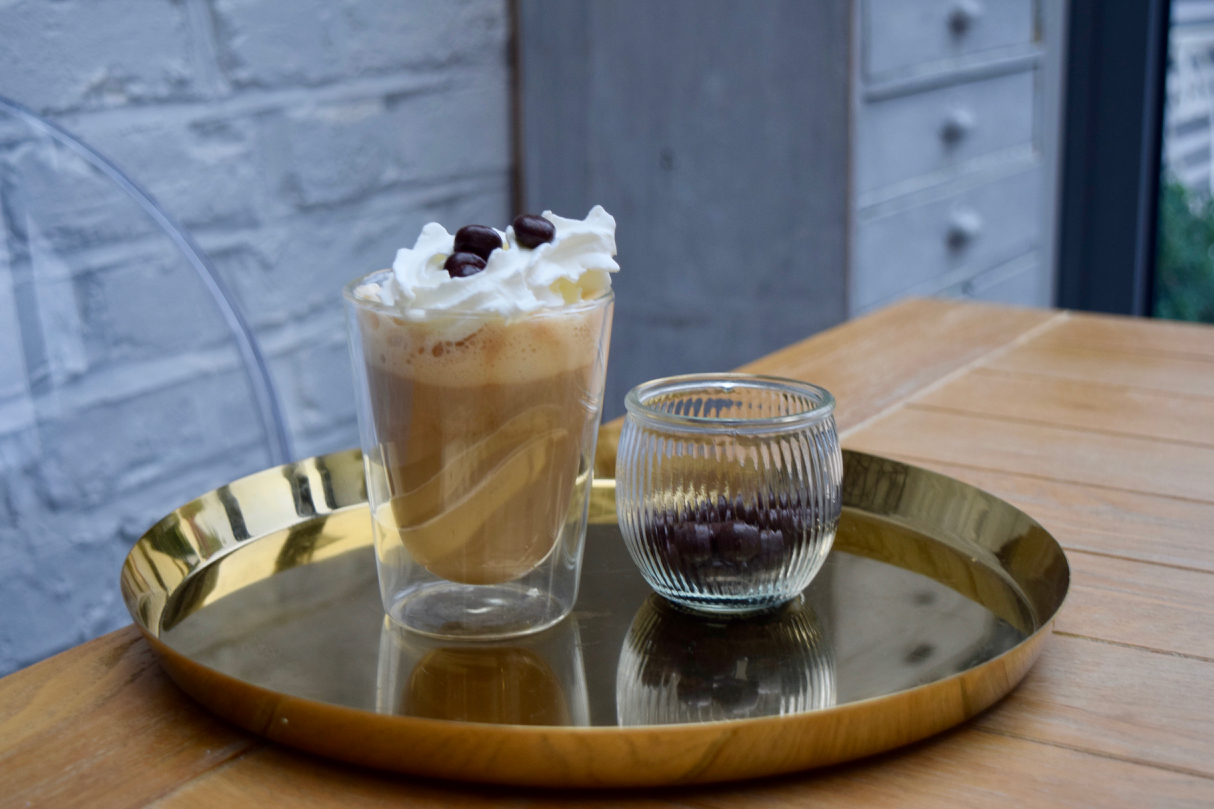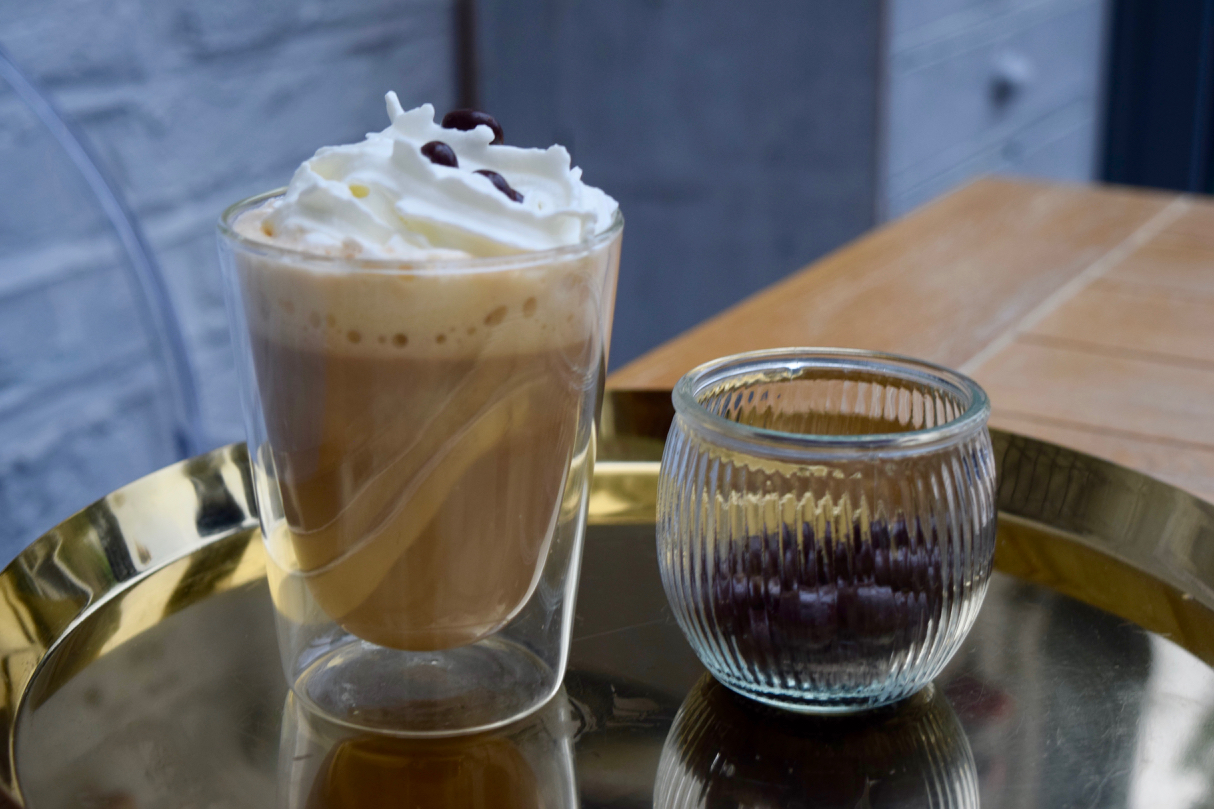 Coffee with booze, topped with cream and something chocolatey. This is the start of all things Christmas for me. All that's missing now is the stuffing.
Welcome to December and have a lovely weekend.
Lucy x
Irish Cream Coffee Recipe
Makes 1
You will need a heatproof glass
Double shot of espresso coffee or single espresso topped up with hot water
Optional sugar, if you like your coffee sweet
60ml Irish Cream liqueur
Whipped cream and chocolate coffee beans to decorate
Take a glass and add your hot coffee of choice. I chose a double espresso, but go with your preferred coffee choice.
Pour in the Irish Cream liqueur and stir. Top with whipped cream, I had some good quality squirty cream and garnish with some chocolate coffee beans. Warm your hands in the most delicious way.