Cosmopolitan Cocktail Recipe
Cosmopolitan – that's me all over. As I sit here writing this post in a cardi which was £5 from Primark and hair which is screaming out for a big old cut and colour tomorrow. However, I do have quite the affinity with a Cosmopolitan cocktail; it has it's roots in the 1930s but it's heart in the 70's. I love the Great Gatsby *ok that may be the 20's* and I was born in the 70's and feel it's very much my favourite era. It's such a party cocktail *me again* and one I couldn't believe I hadn't shared with you before. So, it is with this slightly tenuous link and complete joy I present today's Friday Cocktail, the Cosmopolitan.
This vodka based drink is of unclear origins, claims are laid to it originating in either Minneapolis, San Francisco or South Beach. Wherever and whenever it heralds from the Cosmopolitan is bloody delicious. A tart, super drinkable combination of Vodka, a citrus version if you have it, orange liqueur, cranberry and fresh lime. This is refreshing and one never seems to be enough. It's a classic combination, elegant and so pretty and the Cosmo will be the perfect addition to your summer lunch parties. Who am I kidding, you'll undoubtedly be sipping it under a brolly wearing your pack-a-mac in June.
Even though the heating's still on at number 8, I will be sipping a Cosmopolitan this cocktail Friday. It will transport me to warmer climes, mentally, if not physically. Unless I drink it in front of the fire, of course.
Here's the simple line up for today's Friday Cocktail. If you have a citrus infused vodka, do use that as it will add another fresh level to this already tasty drink.
Start out with your cocktail shaker and a big handful of ice, please. Add a nice big slug of vodka, I just had straight unmeddled with spirit, but if someone has kindly given you a bottle of Absolut Citron, that would be delicious.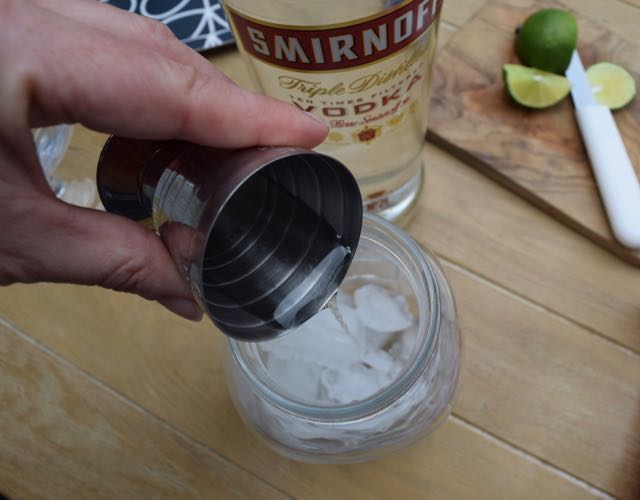 Now, pour in the Cointreau or other just as drinkable orange liqueur followed by the freshly squeezed lime juice.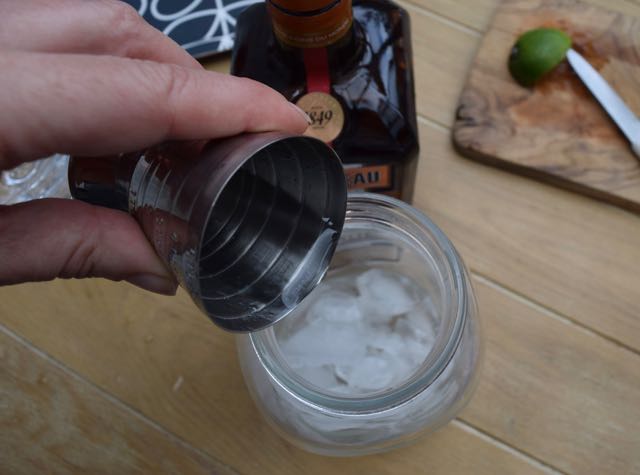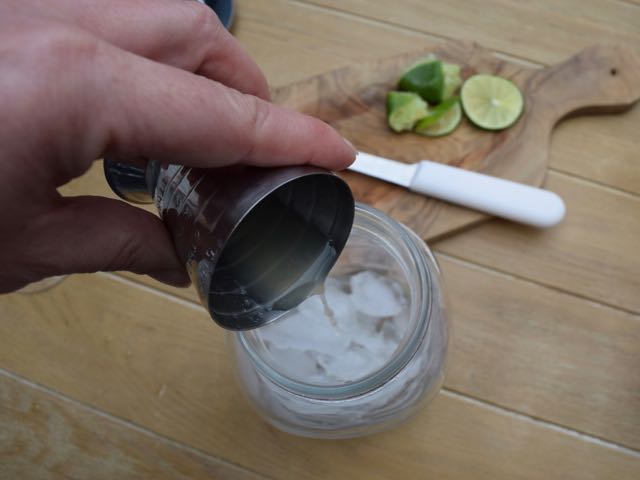 Finally top off with some cranberry juice to add a lovely blush to the whole affair.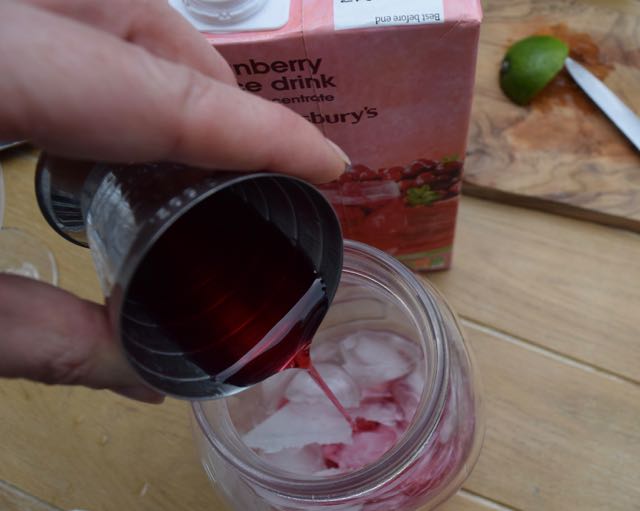 Shake until super chilled then strain into a stylish cocktail glass.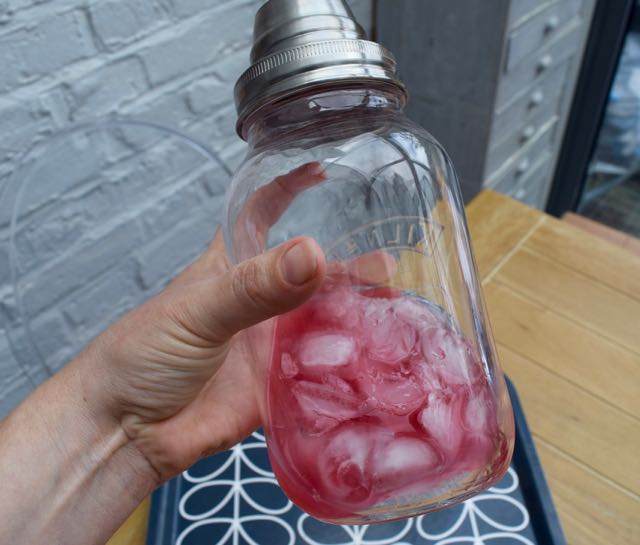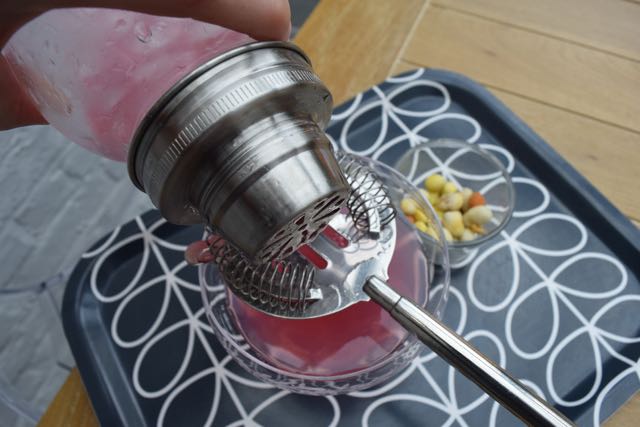 Garnish with a slice of lime, mine sunk without a trace, but added another zing to this time travelling cocktail.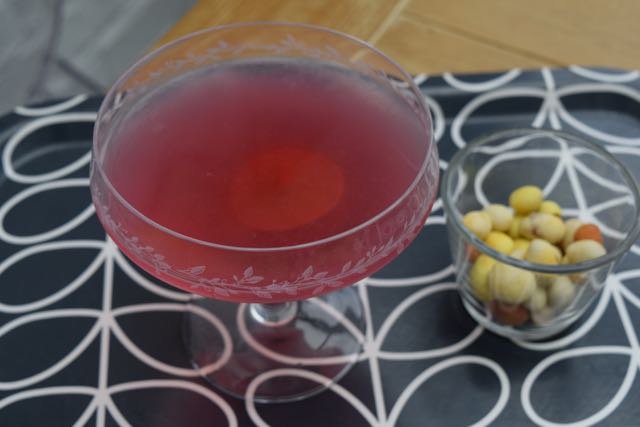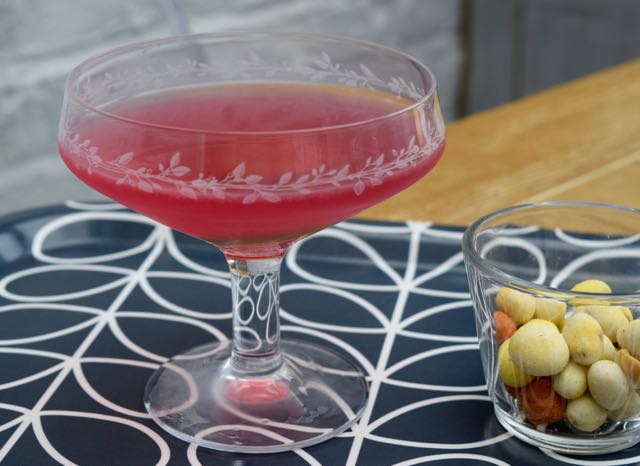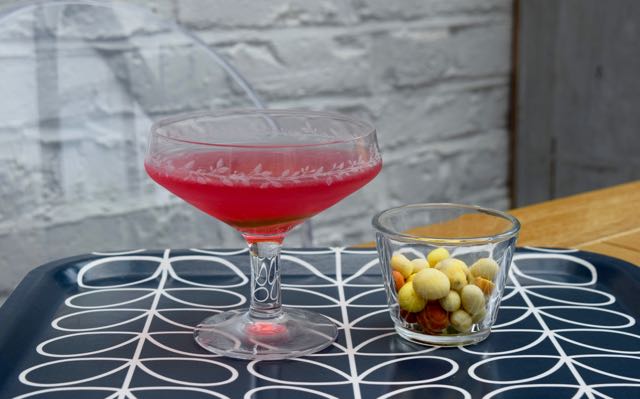 The Cosmo, it would appear, is a timeless cocktail, a quaffable classic. No self respecting cocktail drinker should be without one, of a Friday night.
Lucy x
Cosmopolitan Cocktail Recipe
Makes 1
You will need a cocktail shaker and a fancy glass
40ml vodka
15ml Cointreau or orange liqueur
15ml fresh lime juice
30ml cranberry juice
Ice for the cocktail shaker
A slice of lime to garnish
Take your cocktail shaker and add a big handful of ice. Pour in the vodka, orange liqueur, fresh lime and cranberry juices then shake until good and chilled.
Strain into a cocktail glass and garnish with a slice of lime. Sip and enjoy.