Jack's Godfather Cocktail recipe
Clyde is quite picky about his cocktails. The more girly the better and if possible, heavy on the double cream. I will drink pretty much anything *lush* apart from Tequila and, as of last weekend, Prosecco. As it turns out, I fear I am allergic to Prosecco given the state of me on Saturday, although no water and vast amounts of nuts and Dorito's for supper may have played some small part in my day of discomfort. Clyde's all time favourite spirit, however, is Bourbon, so this week my Friday Cocktail is a Jack's Godfather and it's really rather delicious.
The Jack's Godfather is a mix of Italian and American drinks and is named after the most famous Italian American film character. This cocktail is a warming mix of Bourbon, originally Jack Daniels, but I only had Jim Beam, and the lovely almond based Amaretto Disaronno. All this topped up with Coca Cola, or in my refined sugar free state, a Diet Coke, makes for what Clyde called his 'best so far' Lucy Loves cocktail. And believe you me, I have made him test quite a few, poor poor bastard. This is incredibly drinkable, refreshing and moreish and makes a great pre dinner drink in place of our all time favourite Dark and Stormy which our dinner party guests may be starting to tire of, even though I never will. Huge thanks to the ever helpful Diffords for this tasty little number.
The forecast for the next week to 10 days is absolutely sodding freezing, and yes, that is a technical term often used by weather forecasters. We need to be drinking warming, comforting drinks and the Jack's Godfather is the one for me, if I can wrestle it out of Clyde's grabbing hands, that is.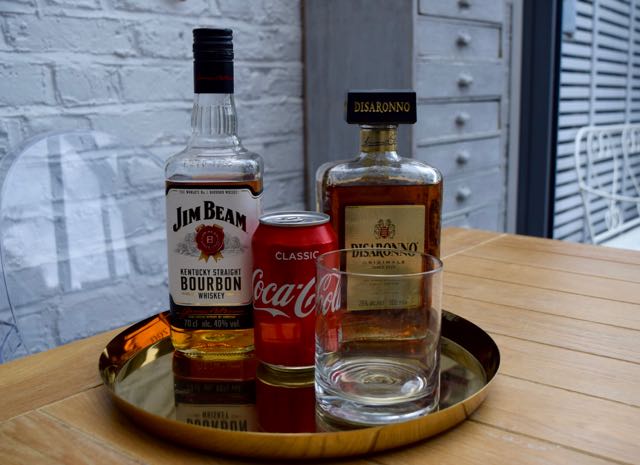 Lovely simple ingredients, and if you are swerving refined sugar for Lent, then don't forget a Diet Coke may be a better option. Although given the two shots of spirits in this tasty drink, it's probably not worth worrying.
Make a start by adding a good handful of ice to a nice big tumbler. Pretty standard Friday Cocktail procedure. Then pour in the Jack or Jim or any Bourbon you have to hand. And what an ugly hand it is…..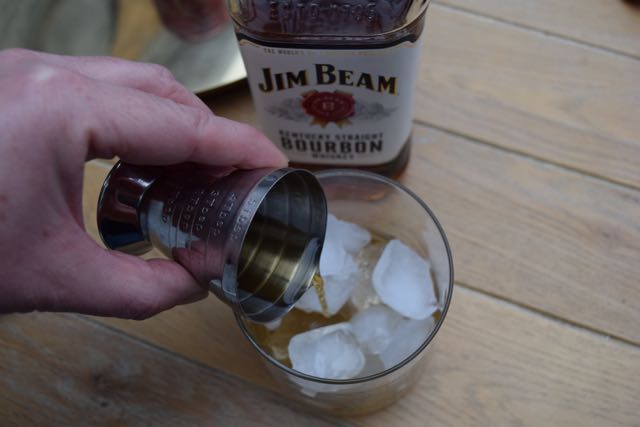 Moving away from my unsightly trotter, next pour in the Amaretto then top up with as little or as much Coca Cola as you like.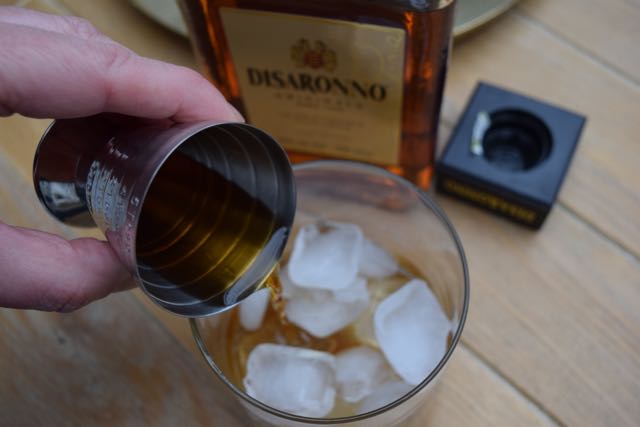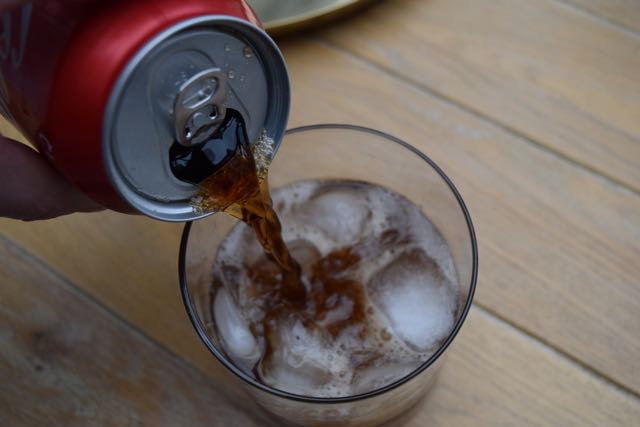 Give your Godfather a gentle stir then garnish with a wedge of orange, for added zing.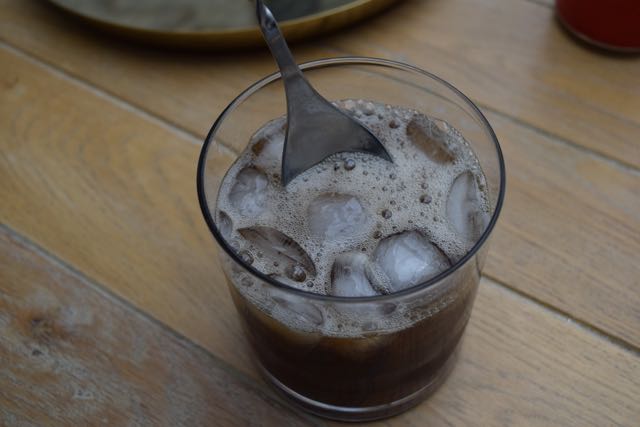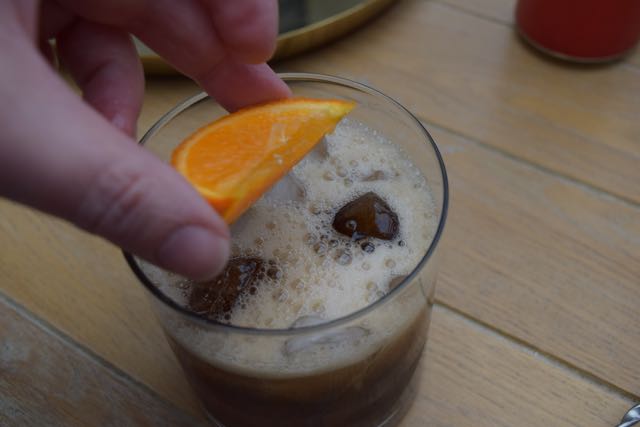 This is nutty, smoky and butch. Not unlike myself, but that's another story.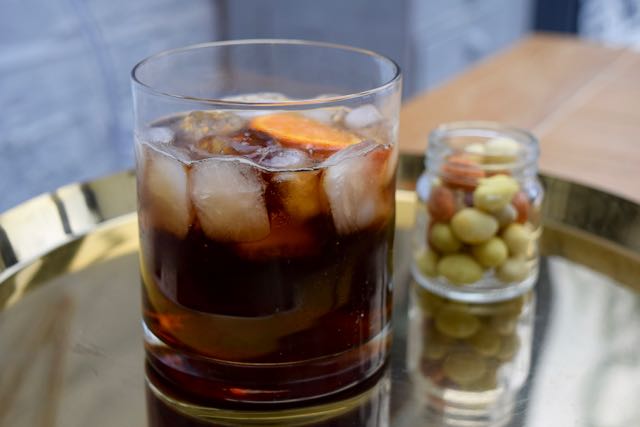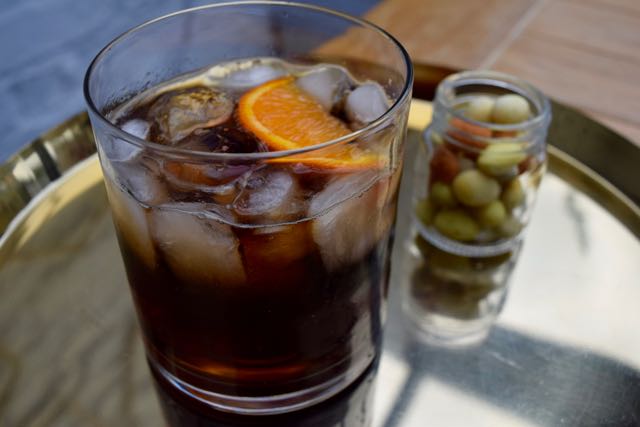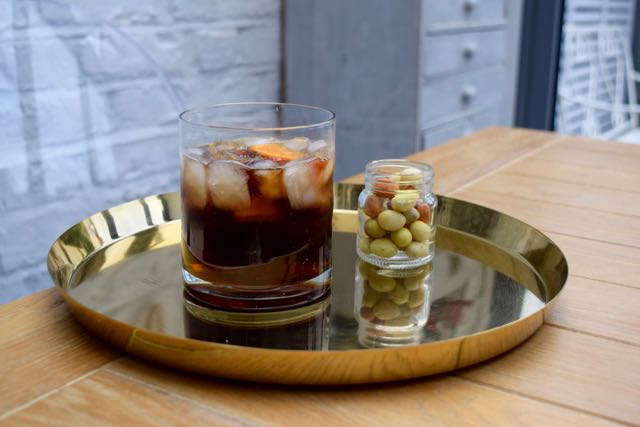 I hope you love this as much as Clyde and his 'best cocktail so far' proclamation. If you don't agree, nip over to South West London, we will see it off for you.
Have a restful weekend, wrap up warm.
Lucy x
Jack's Godfather Cocktail recipe
Makes 1
You will only need a nice big tumbler
Ice
45ml Bourbon
30ml Amaretto Disaronno
Coca Cola to top up, around 100ml
Orange wedge to garnish
Take a lovely big tumbler and add a handful of ice. Pour in the bourbon of your choice followed by the Amaretto then top up with Coca Cola, as little or as much as you would like. Stir gently then garnish with a wedge of orange and fall in love.
SaveSave