Strawberry Daiquiri Recipe
Summer is here *eek is that rain?* and it's time for iced fruity cocktails. I am kidding myself, we would drink a fruity cocktail all year round, but it seems more appropriate once you take your cardigan off and the temperature goes above 15 degrees. When Rex London super kindly sent me this beautiful Flamingo Bay cocktail shaker and stirrers I knew a Strawberry Daiquiri was the perfect way to show it off. The fact it came with a lovely recipe book containing the aforementioned Daiquiri recipe was a bonus and added this delicious summery drink to my cocktail arsenal *as a Spurs fan it does gall me to use that word*.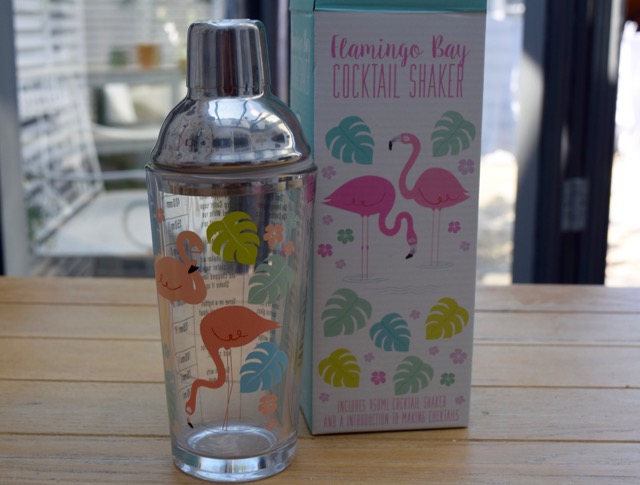 This is such a fresh, delicious drink, and so simple to make, it may be my new summer tipple. And I am in good company as this Cuban classic cocktail was allegedly the favoured drink of Ernest Hemingway and John K Kennedy. They, poor loves, didn't have my stylish glass cocktail shaker to make theirs, which is their loss. This cocktail is a fresh mixture of fragrant strawberries, dark rum and lime. It goes down all too easily only leading you to use your lovely shaker to make another.
Now here's where the weather for the second May Bank Holiday goes South when I mention that this Strawberry Daiquiri would be so wonderful this weekend sitting in the sun. The forecast, as we speak, could go either way, however, with this colourful drink in your hand it will feel like summer even if it's lashing it down.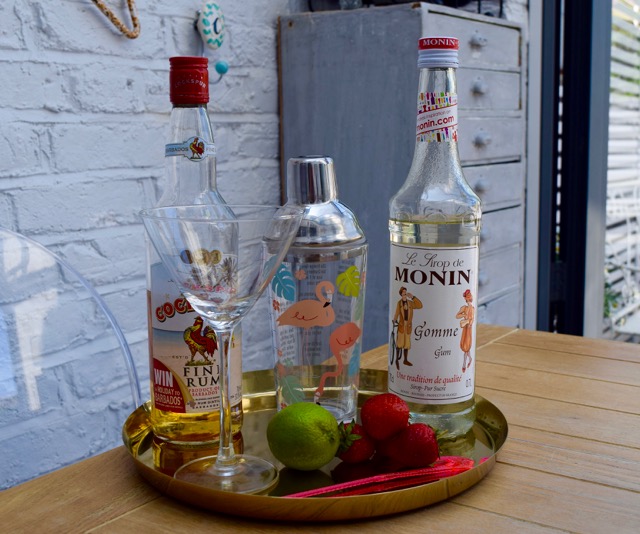 Could this photo be more perky? I adore my new shaker. I do have a lot of cocktail shakers but this one is great quality, sturdy and didn't leak which I loved, as so many of them do.
Make a start by adding a generous couple of handfuls of ice to your flamingo shaker.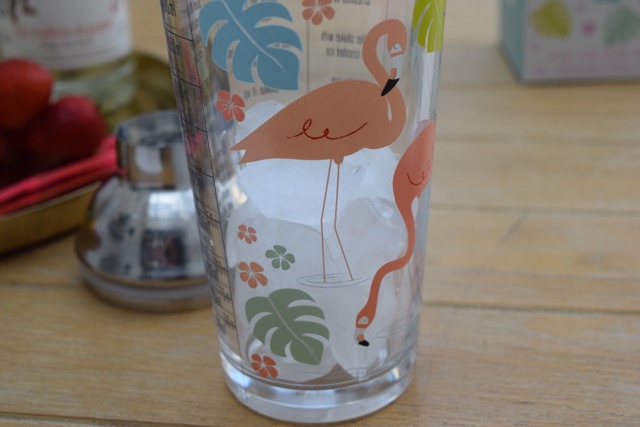 Pour in the rum and the fresh lime juice for authentic zing and warmth.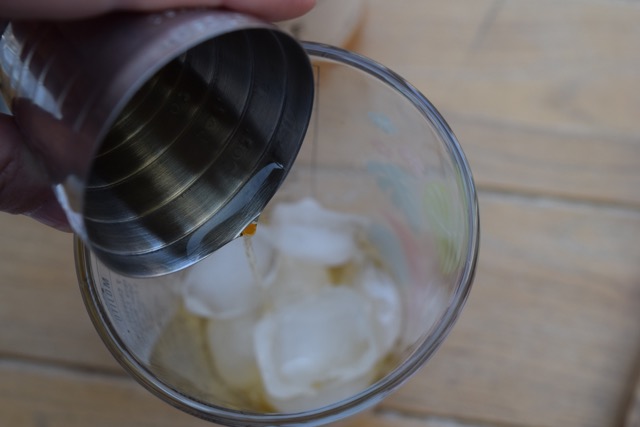 Now for the whiff of summer. Add the chopped strawberries then pop the lid on your shaker and shake away.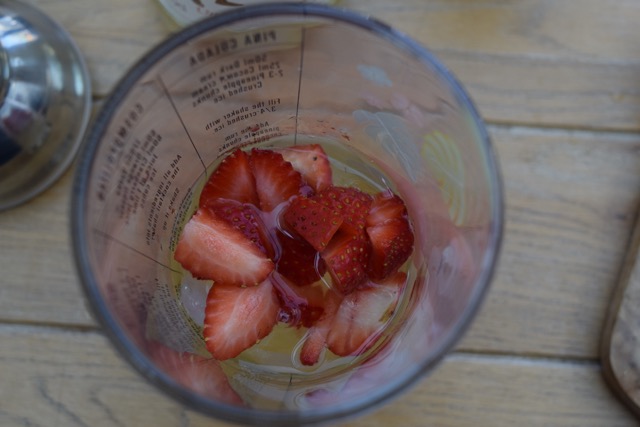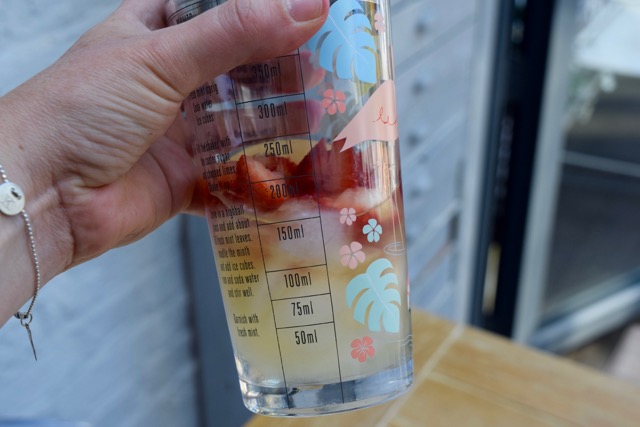 Once the shaker and cocktail is chilled and beautifully mixed, pour into your Martini style glass. Garnish with a plump photogenic strawberry.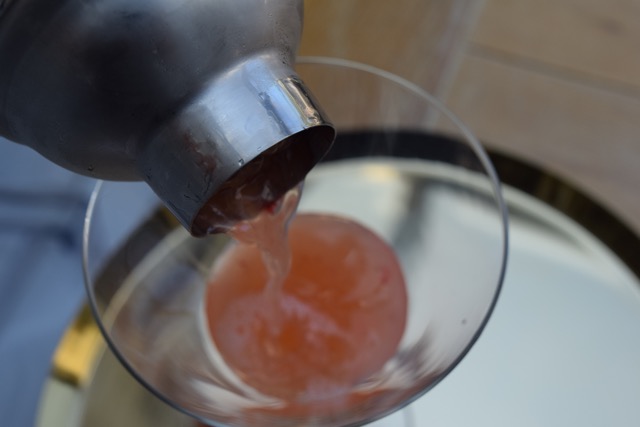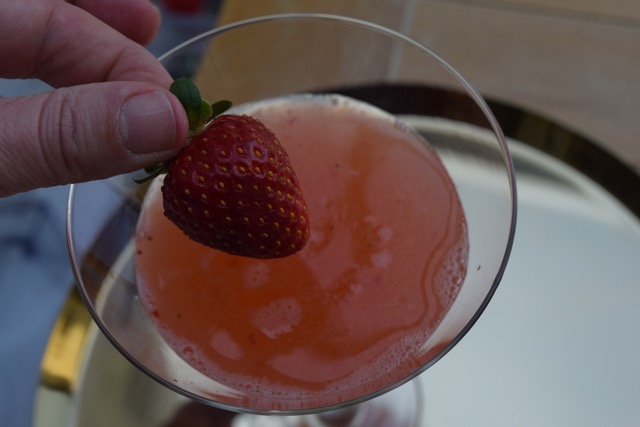 Sip this rum based tipple and don't give the weather another thought.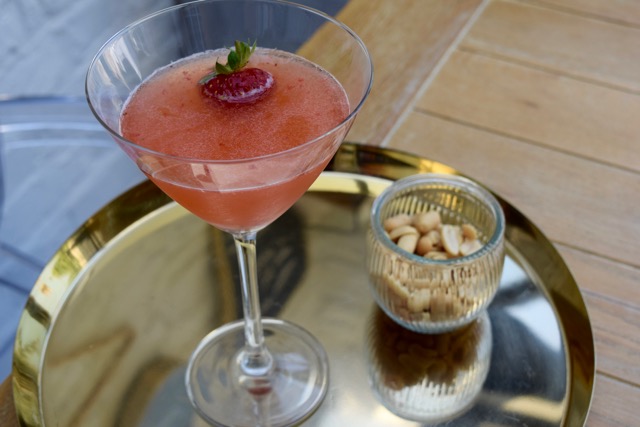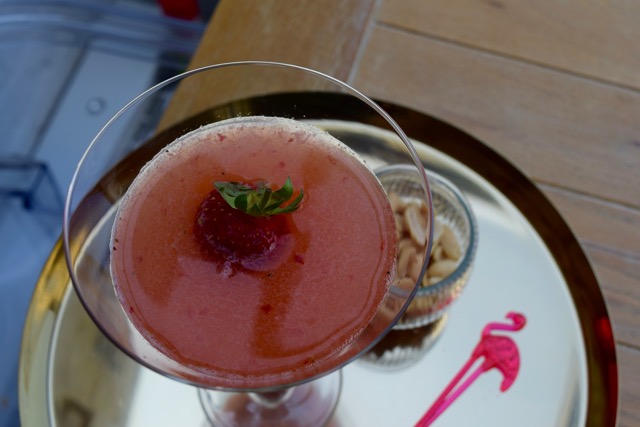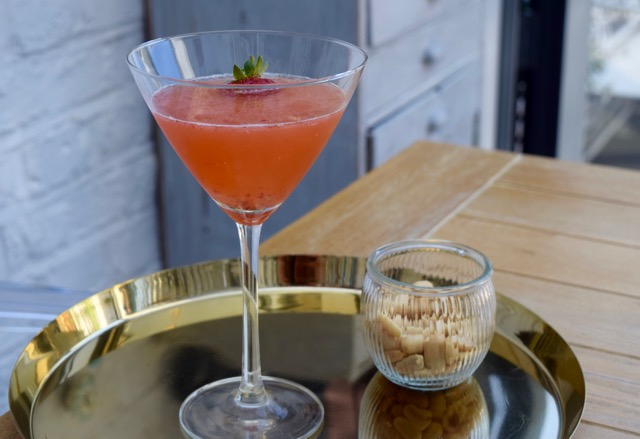 A huge thank you to the newly rebranded Rex London for their Flamingo Bay cocktail shaker and the introduction to this summer treat. When I achieve nothing this weekend as I am too busy with my Strawberry Daiquiris, I know where to point the finger of blame.
Have a wonderful restful long weekend.
Lucy x
Rex London v kindly gave me the shaker and stirrers, however, all opinions and ramblings are, as always, my own.
Strawberry Daiquiri Recipe
Makes 1
You will need a beautiful Flamingo cocktail shaker and a tall Martini style glass
50ml Dark Rum
25ml fresh lime juice
25ml sugar syrup, from a bottle of make your own by simmering equal parts sugar to water until the sugar dissolves, then cool
3 strawberries, topped and tailed and roughly chopped
Ice cubes
An extra strawberry to garnish
Half fill your cocktail shaker with ice then add the rum, lime, sugar syrup and the chopped strawberries. Shake the cocktail shaker until it feels chilled and the strawberries are mixed.
Pour into a Martini style glass and garnish with another plump strawberry. Sip and taste summer in a glass.
SaveSave
SaveSave
SaveSave
SaveSave