Guinness Black Russian Recipe
I have mentioned my dislike of Guinness before, so you may be surprised by today's Friday Cocktail suggestion. However, it is St Patrick's Day tomorrow so I feel Guinness is the way forward and a complete nod to all things Irish for this, their special day. Guinness, to me, has always been a huge disappointment. When my Grandad, who I adored, used to let me have a little sip of his, I was so desperate for it to taste like a milk shake that I have never quite got over the disappointment of it tasting all bitter and rusty. Today, however, I am introducing the Guinness Black Russian which for me, at last makes Guinness the drink for me.
A Black Russian was my drink of choice, circa 1988, and what a legend of a drink it was, and still is in my mind. The wonderful mix of coffee liqueur and vodka topped up with Coke may be a little on the 80's side, but finishing the whole affair off with chilled draft Guinness brings this St Patrick's day tipple right up to date. The draw for me is the sweetness of the other ingredients which soften the blow of the Guinness and make the whole business super drinkable and really rather delicious. It is with huge thanks to the BBC Good Food website for the inspiration for this drink.
St Patrick's Day is full of traditions. These include wearing green clothes, eating cabbage and bacon and the drinking of an estimated 13 million pints of Guinness. Clyde will be having at least 5 of these, he's a big fan, I however, will just use 100ml to make this delicious Guinness Black Russian. I am still not quite ready for the other 12,999,994 pints just yet, I am reformed but not that much.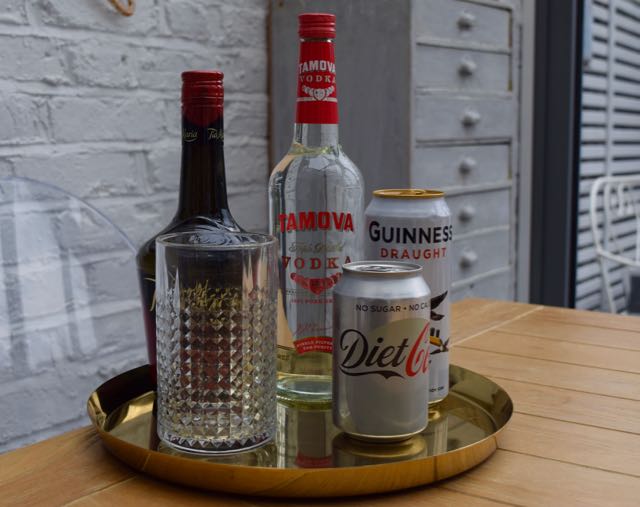 Not just the Irish involved in this St Patrick's Day Friday Cocktail special, the Russians, Americans and Jamaicans are also along for the ride. All together they fashion a wonderful drink, regardless of international relations.
Make a start by adding some ice to a lovely tall glass.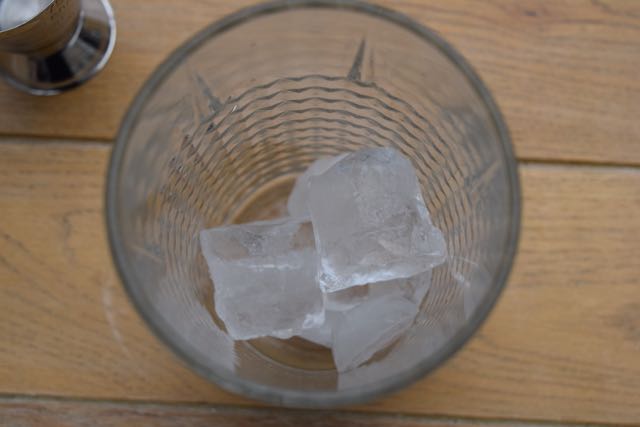 Follow in with the coffee liqueur of your choice then the vodka of your choice. I had some of Aldi's lovely Tamova Vodka, their spirits are so good and such amazing value.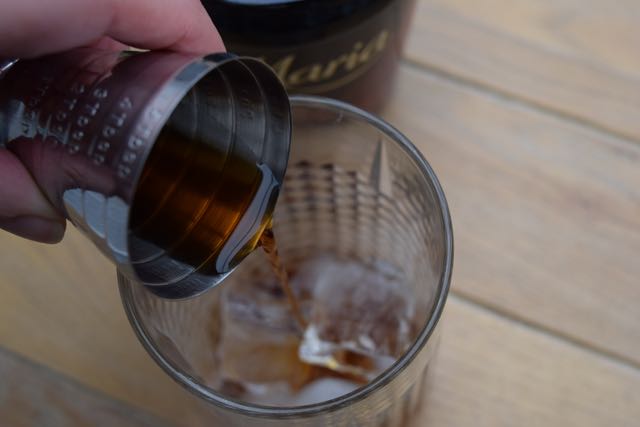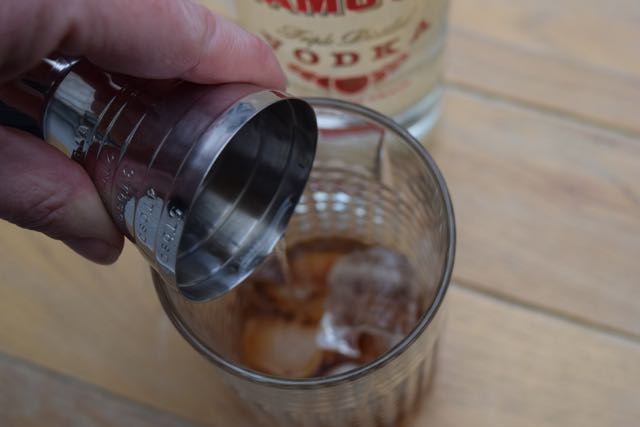 Next, top up with some Coca Cola. I went for Diet Coke, as I am *allegedly* still not eating any refined sugar for Lent.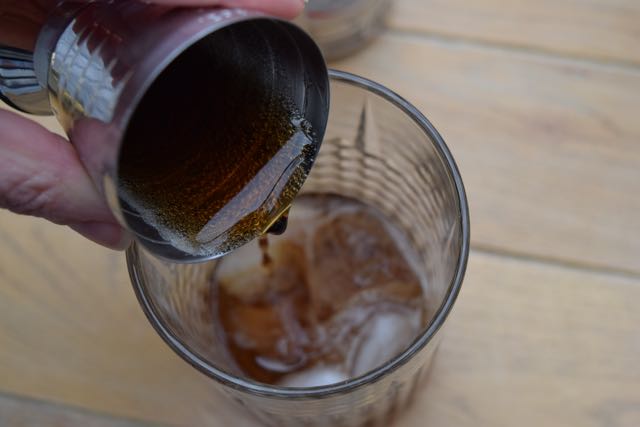 Give this a gentle stir then top with the Black Stuff. Finally garnish with a wedge of lime for added zest.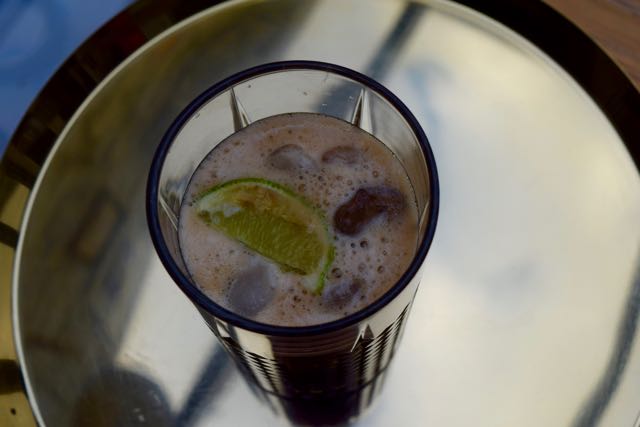 All that's left to do is to fashion the shape of a shamrock in in the foam on the top. Not really, just drink the whole bloody thing, it's super tasty.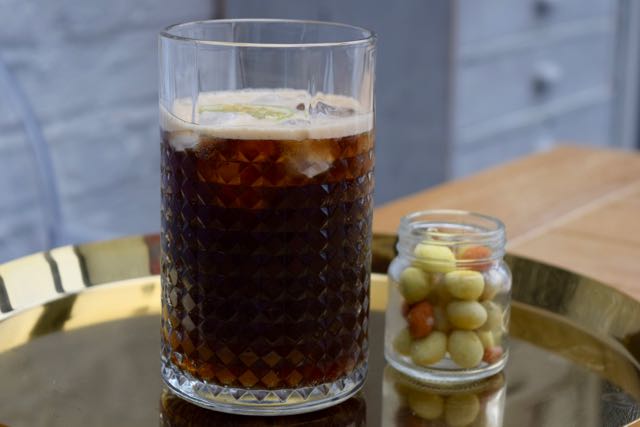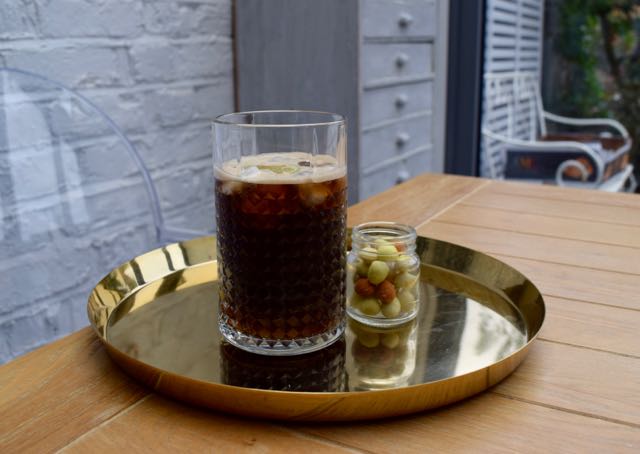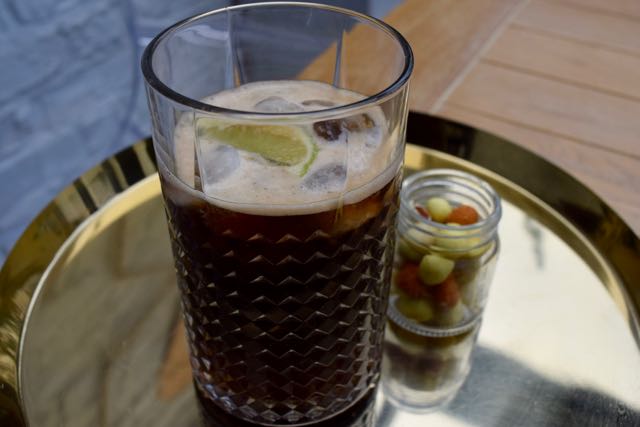 Guinness with a whiff of coffee and the kick of vodka seems a splendid way to celebrate St Patrick's Day, or any other day for that matter.
Whether you are celebrating tomorrow or not, Happy St Patrick's Day or Happy Weekend, both causes for a celebratory drink.
Lucy x
Guinness Black Russian Recipe
Makes 1
You will need an elegant tall glass
25ml coffee liqueur – Tia Maria or Kahlua
25ml Vodka
100ml Coca Cola
100ml Guinness
Ice
A wedge of lime to garnish
Take your tall glass and add a handful of ice. Pour in the coffee liqueur, vodka and Coke then give it a little stir. Top up with Guinness then garnish with a wedge of lime. Sip and feel all patriotic.
SaveSave
SaveSave
SaveSave
SaveSave