Sea Salt Peanut Butter Biscuits
Yet again, I am late to another foodiversary celebration. Evidently it was National Biscuit Day on Monday and here I am several  days late presenting you with a lovely new treat. In my mind, however, every day is National Biscuit Day as they are one of my top 5 guilty food pleasures. I mainly love cheap biscuits, even unbranded ones I manage to consume by the packet load and I can always be found clutching a custard cream during a quiet moment in the office. These divine Sea Salt Peanut Butter Biscuits therefore fulfil just about every one of my favourite food groups. Sweet, salty and peanutty, you need look no further, biscuit heaven is right here before your very eyes.
I literally love peanut butter and would marry it if I wasn't already married to Clyde. I have to hold off posting a peanut butter based recipe every week, such is my level of adoration for this unctuous spread, for several reasons but three of which are the following. 1) One of my best and oldest friends has a terrible peanut allergy and I feel disloyal to her posting such an un-Hannah-friendly recipe 2) Peanut butter is bloody fattening, I know nuts are good fat, but I doubt the health benefits of a 1.2kg jar of Skippy are plentiful and one more just for luck 3) this isn't called Lucy Loves Peanut Butter Based Recipes, so I don't want to become a peanut butter bore and to alienate any non-peanut butter believers. Blimey, it's ramble central here today, back to the matter or the biscuit in hand. These Sea Salt Peanut Butter Biscuits are splendid. They are soft, sweet, crisp at the edges and the light smattering of sea salt flakes takes them into a new realm of biscuit divinity. They are only small too, so legitimately I can imagine eating 2 or 3 would only just equate to one shop bought biscuit. With a huge thank you to the aptly named Delicious Magazine for the recipe inspiration.
Since discovering these Sea Salt Peanut Butter Biscuits I have made jar after jar after jar of them. This recipe makes a scant 20, so it's well worth doubling up here if you actually want to get a look in once your family discover just how incredibly, salty and sweet and heavenly, these really are.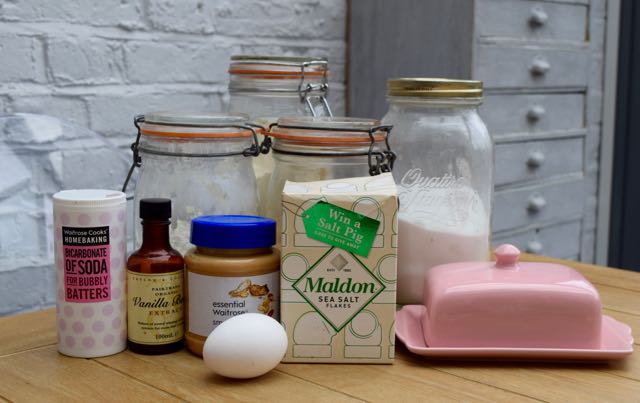 A few more ingredients than in my original Peanut Cookie recipe, but still absolutely no drama to make these treats. If there is a peanut issue in your household, I can imagine these may work with an alternative nut butter? If you try them, do keep me posted on any results, I'd love to know.
Make a start by pre heating the oven and lining two large baking sheets with baking paper. Now, in your food processor, stand mixer or good old fashioned bowl with a wooden spoon, beat the living daylights out of the soft butter and both caster and soft brown sugars.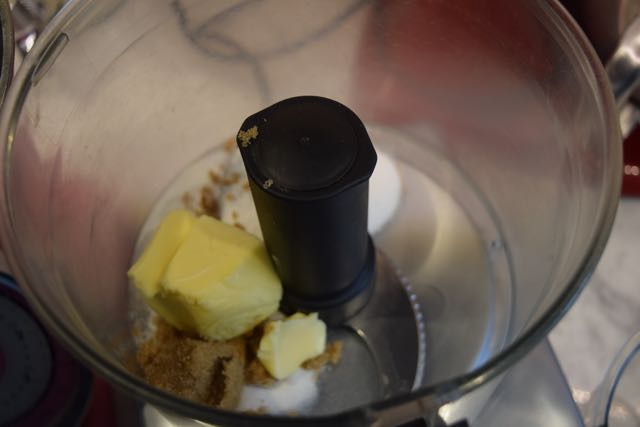 Once lighter in colour and texture, add my beloved peanut butter, egg and vanilla and beat again.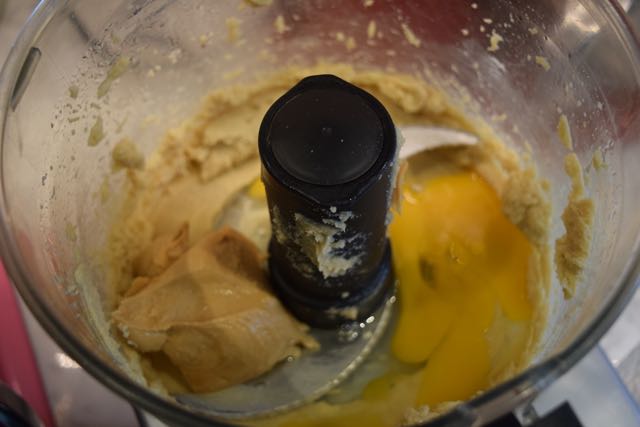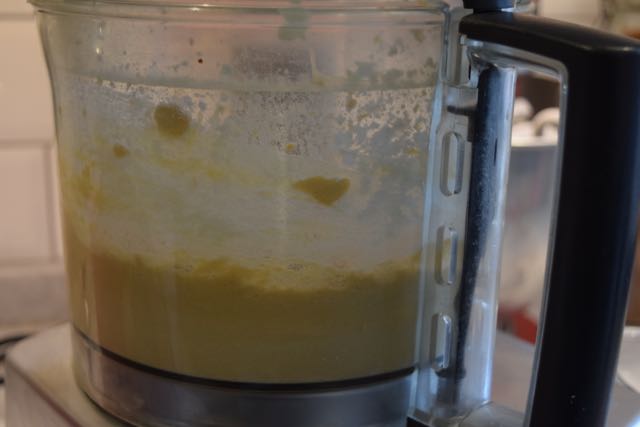 Sift, if you can be arsed, in the plain flour, cornflour and the bicarb then mix until you have a super soft dough.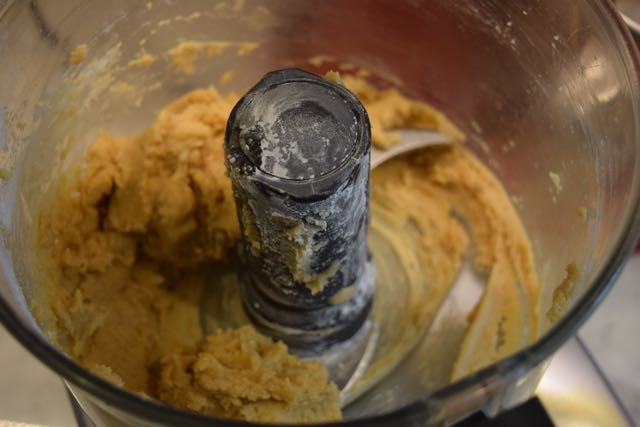 Scoople this out of your bowl or mixer and wrap in clingfilm and leave to cool right down in the fridge for an hour or half an hour in the freezer.
Once chilled and firmed get your lined baking trays ready and place walnut shaped balls onto the trays then press down with a fork, making an ident in each one.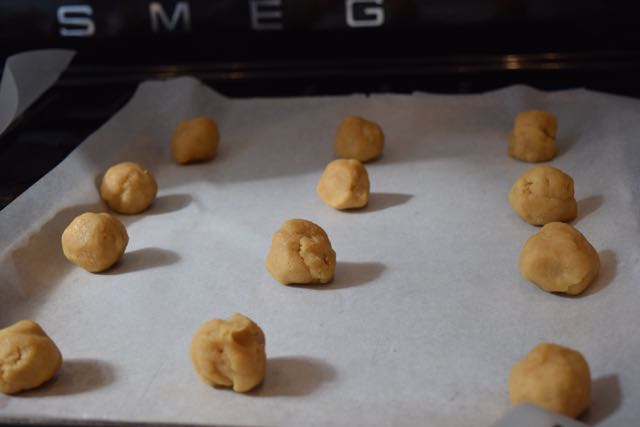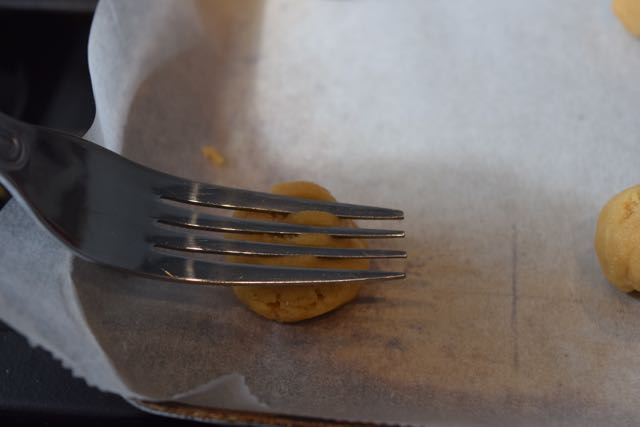 Sprinkle these lovely little biscuits with some flaky sea salt then pop in the oven for 12 minutes or so until golden brown edges but still soft in the middle.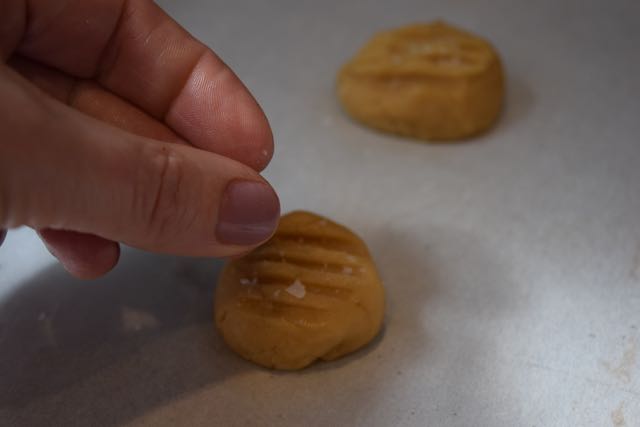 Leave to cool on the tray for a moment before devouring in one sitting or popping into a jar or tin and hiding/keeping for up to a week.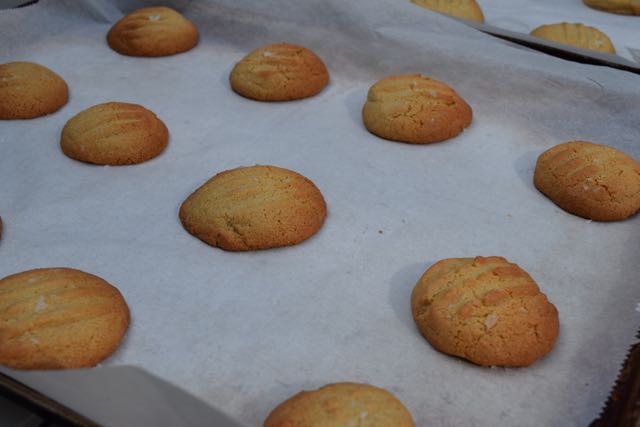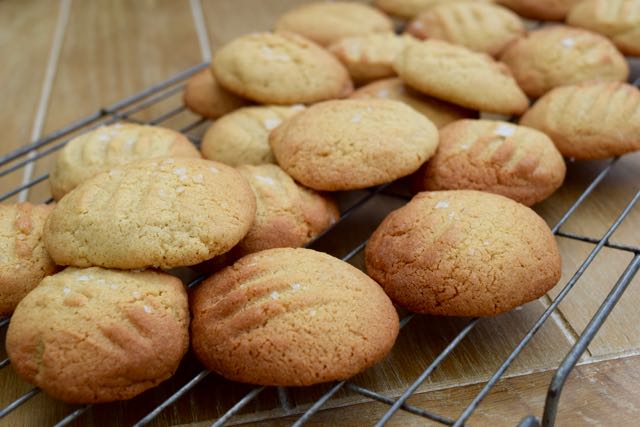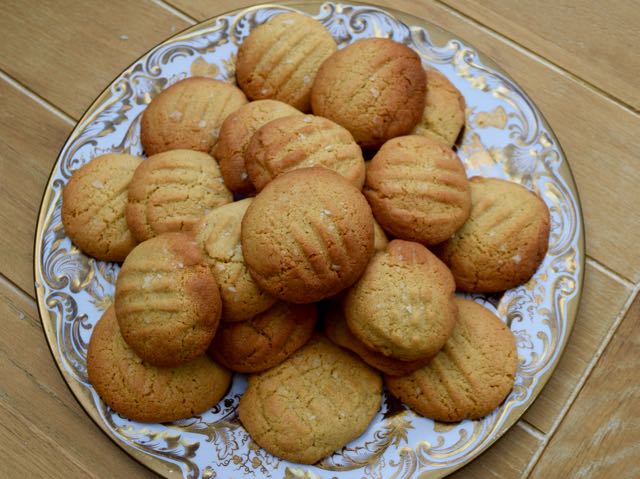 You can almost smell these tiny warm mouthfuls of peanut butter joy. Soft, crisp at the edges and oozing peanut based flavour.  Fill your jar with these and anyone with a modicum of peanut love will struggle to keep their hand out of it for a single moment.
Lucy x
Sea Salt Peanut Butter Biscuits
Makes around 20 biscuits
You will need a food processor, stand mixer or bowl and wooden spoon
85g soft butter
50g caster sugar
50g soft brown sugar
1 egg
1 teaspoon vanilla extract
100g peanut butter, smooth or crunchy
100g plain flour
25g cornflour
1/2 teaspoon bicarbonate of soda
Flaky sea salt, such as Malden, for sprinkling
Pre heat your oven to 160 degrees fan assisted and line two large baking sheets with baking paper.  In your bowl, food processor or stand mixer beat the soft butter and both sugars until lighter in colour and texture.
Beat in the egg, vanilla and peanut butter then sift, if you can be arsed, over the flour, cornflour and bicarb then mix again until a soft dough is formed. Wrap that dough in cling film, then pop in the fridge for an hour or freezer for half an hour to chill.
When you are ready to bake the biscuits, roll the dough into walnut shaped balls and place on the lined baking sheets. Press down on each ball with a fork to flatten slightly then sprinkle with the sea salt. Place the trays of biscuits in the pre heated oven for around 12 minutes or until turning golden brown at the edges but still soft in the middle. Leave to cool on the tray for a moment before moving to a wire rack to cool down completely. Devour in one sitting or store in a jar for up to a week.