Hot Winter Cup Recipe
One of the things I look forward to most in the winter is a hot cocktail. I enjoy welcoming in seasons with a new drink and this one is a beauty. Obviously, as a blogger who makes cocktails I have a drinks cabinet overflowing with random bottles. When I was researching hot cocktails for Bonfire Night I discovered this helpful article on the Stylist website which had some beauties for me to mull *jokes* over. This Hot Winter Cup in particular caught my eye as it's made with the delicious Sipsmith London Cup. My lovely friend Hannah *thanks lovely friend* bought me a bottle of this which we had a bit of a session with one evening, and then I forgot I had it. What better way to utilise your summer drink leftovers than by using them to make this Hot Winter Cup.
Sipsmith make a delicious Gin but they also make other drinks, including this London Cup. It's a Pimmsesque drink usually enjoyed with lemonade and all the other summery gubbins, but in this Hot Winter Cup, it's bloody marvellous. This hand warmer of a cocktail is a fruity mixture of fresh orange juice and cloudy apple juice with a generous measure of the London Cup. And that's it, apart from a wedge of orange to garnish and add some more citrus. I can't tell you how delicious this is, you are just going to have to try it for yourself. I can imagine this would work with Pimms too as I think the flavours are similar. For a summer drink, it tastes remarkably wintery, with a hint of festiveness to it.
We are off to the annual school fireworks tonight for our first taste of mulled wine of the season. It will be delicious standing out in the cold, it always is. However, this year, mulled wine can shove over, there's a new hot cocktail in town and I love it.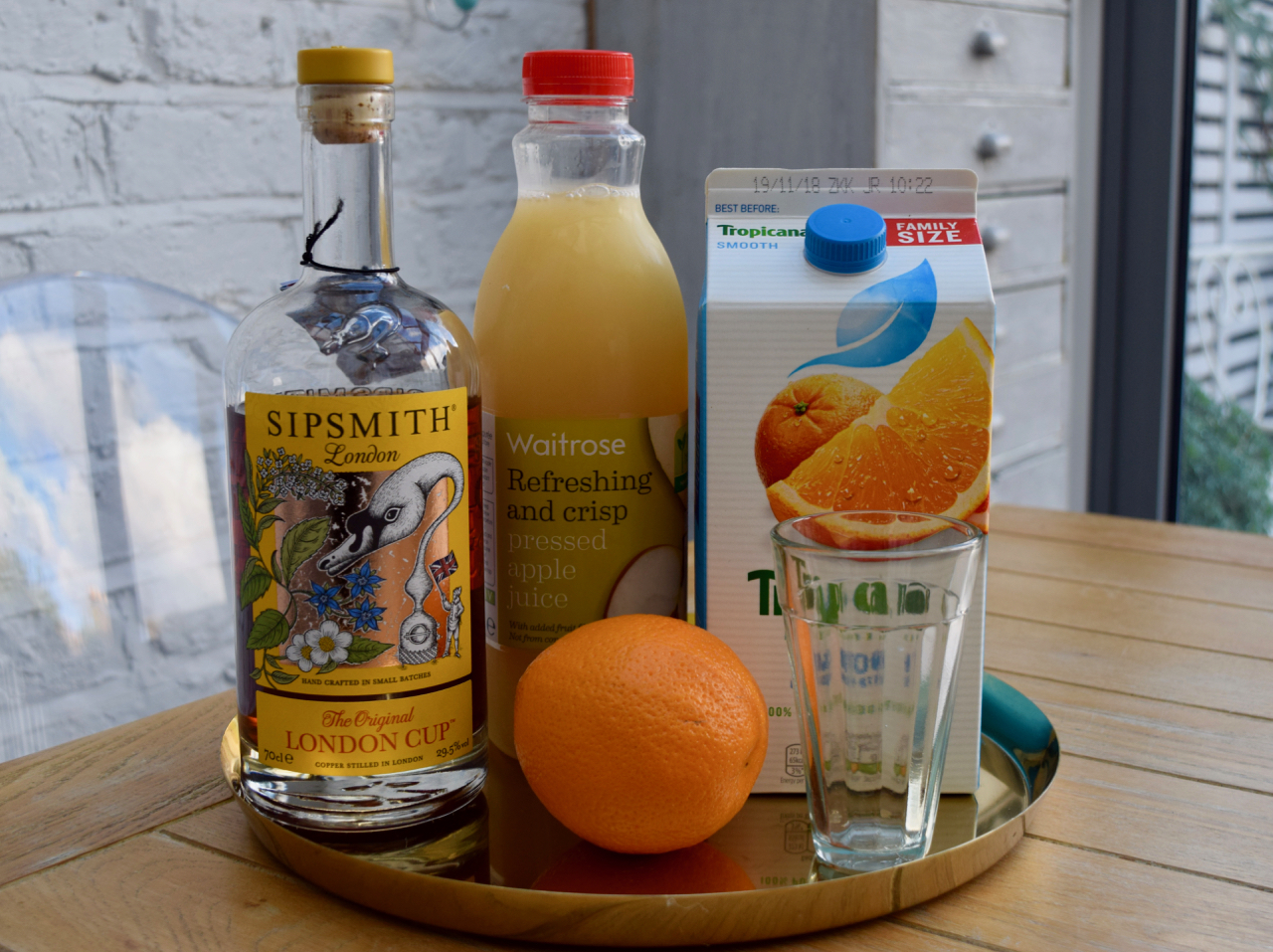 This doesn't initially look like a winter beverage, but don't judge it until you've tried it. The gin based London Cup also has a hint of lemon and Earl Grey tea to bring to the party which is just perfect.
Make a start by taking a small pan and measuring in the fresh orange and cloudy apple juices.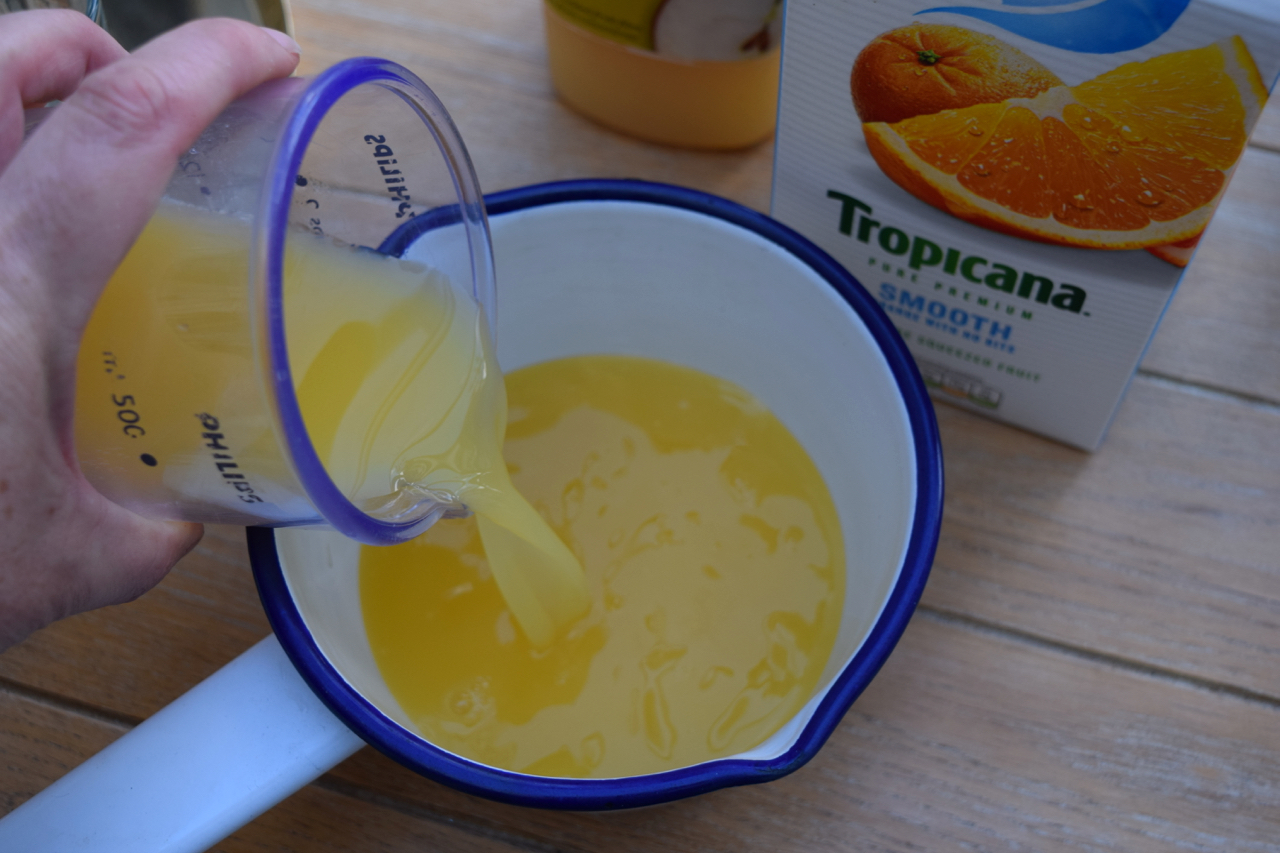 Pop it on the stove over a low heat and bring just up to the simmer.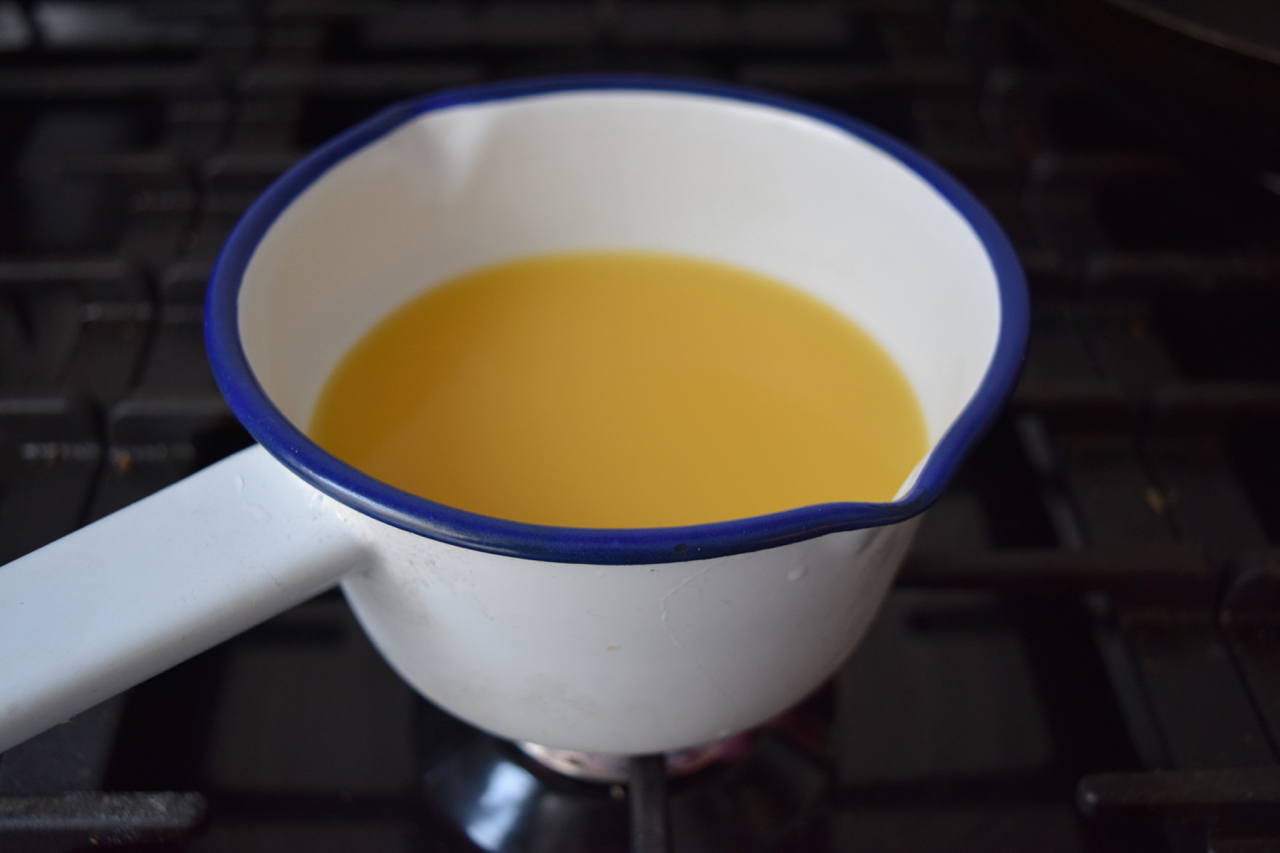 Measure in your Sipsmith London Cup, be generous.
Top it up with your hot juices and give it a good stir.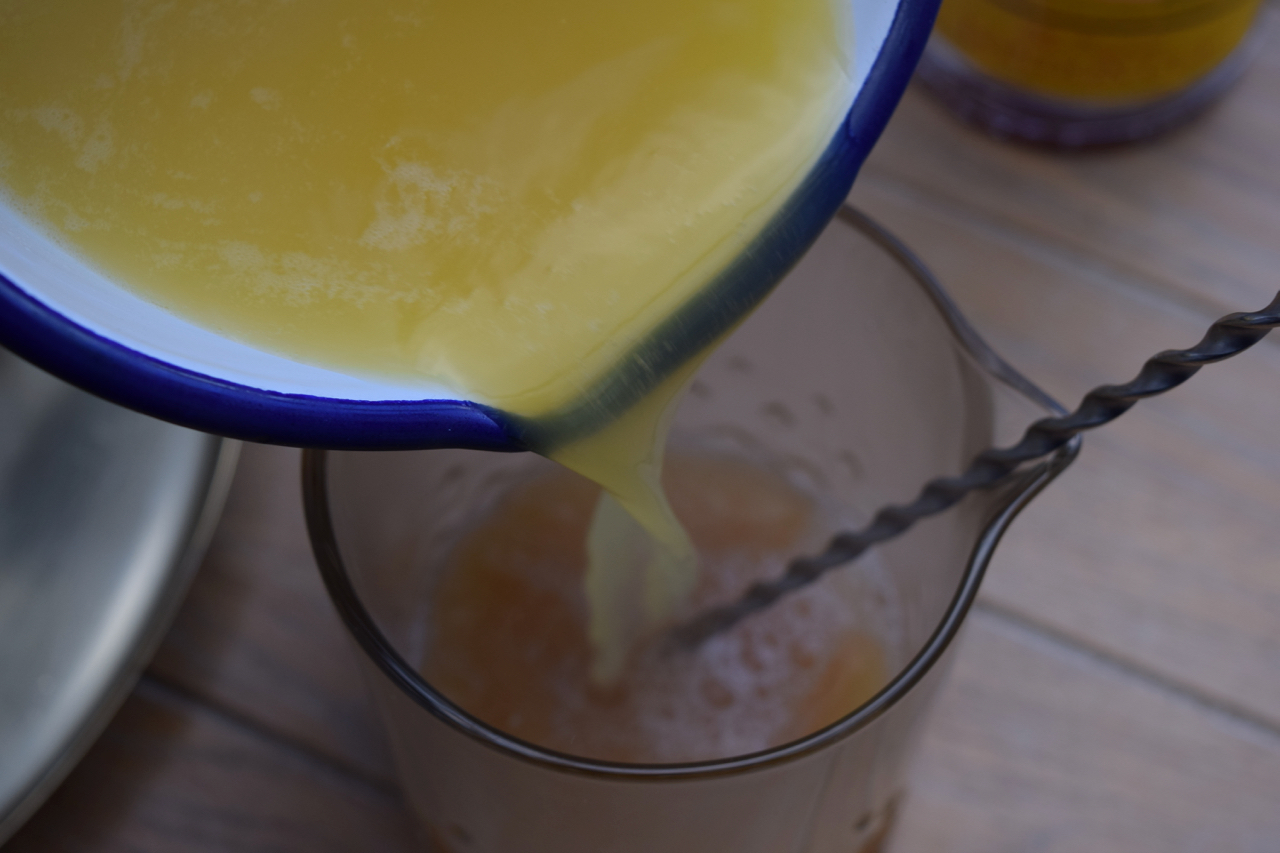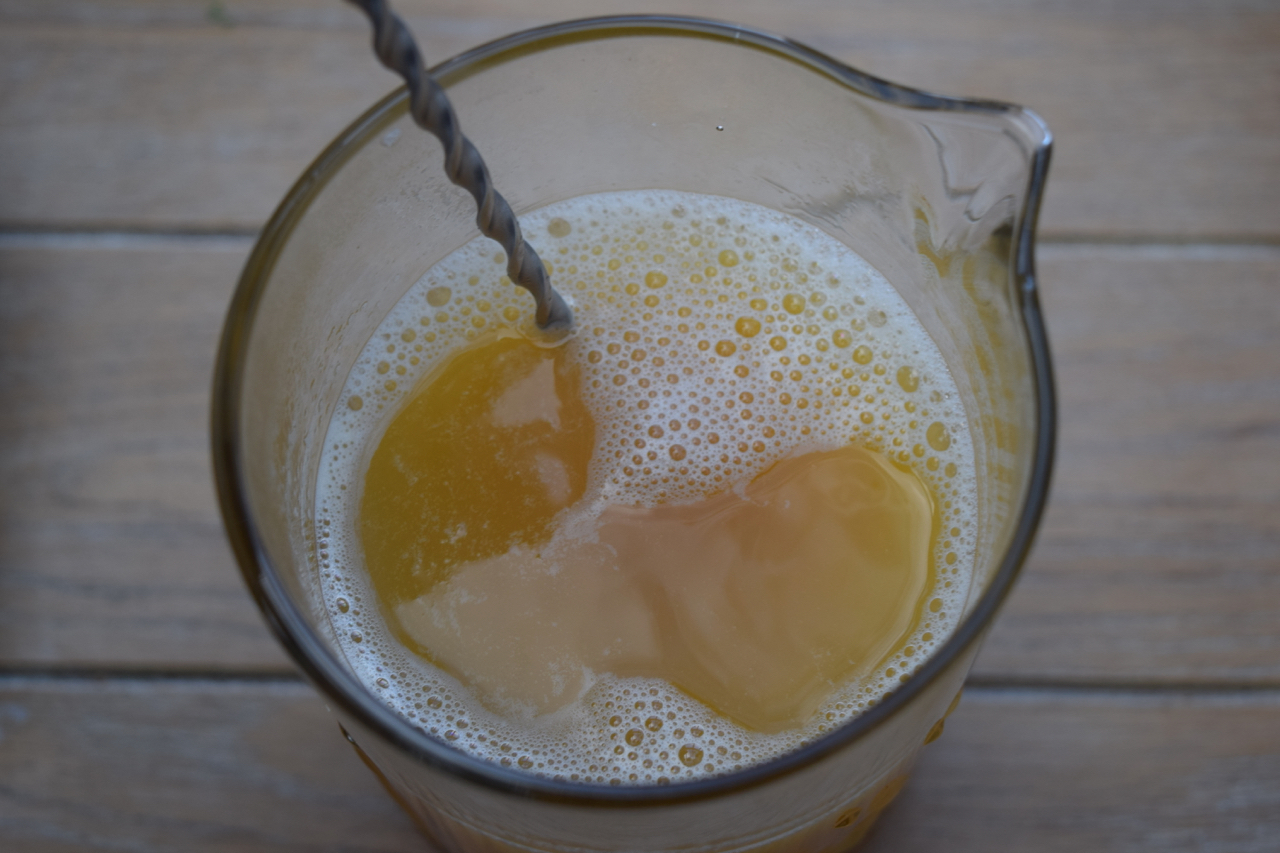 Add your orange wedges to your glasses. I had these beautiful ones, perfectly sized for a cupful of Hot Winter Cup, bought for me by my stylish friend Jan *thanks my lovely*.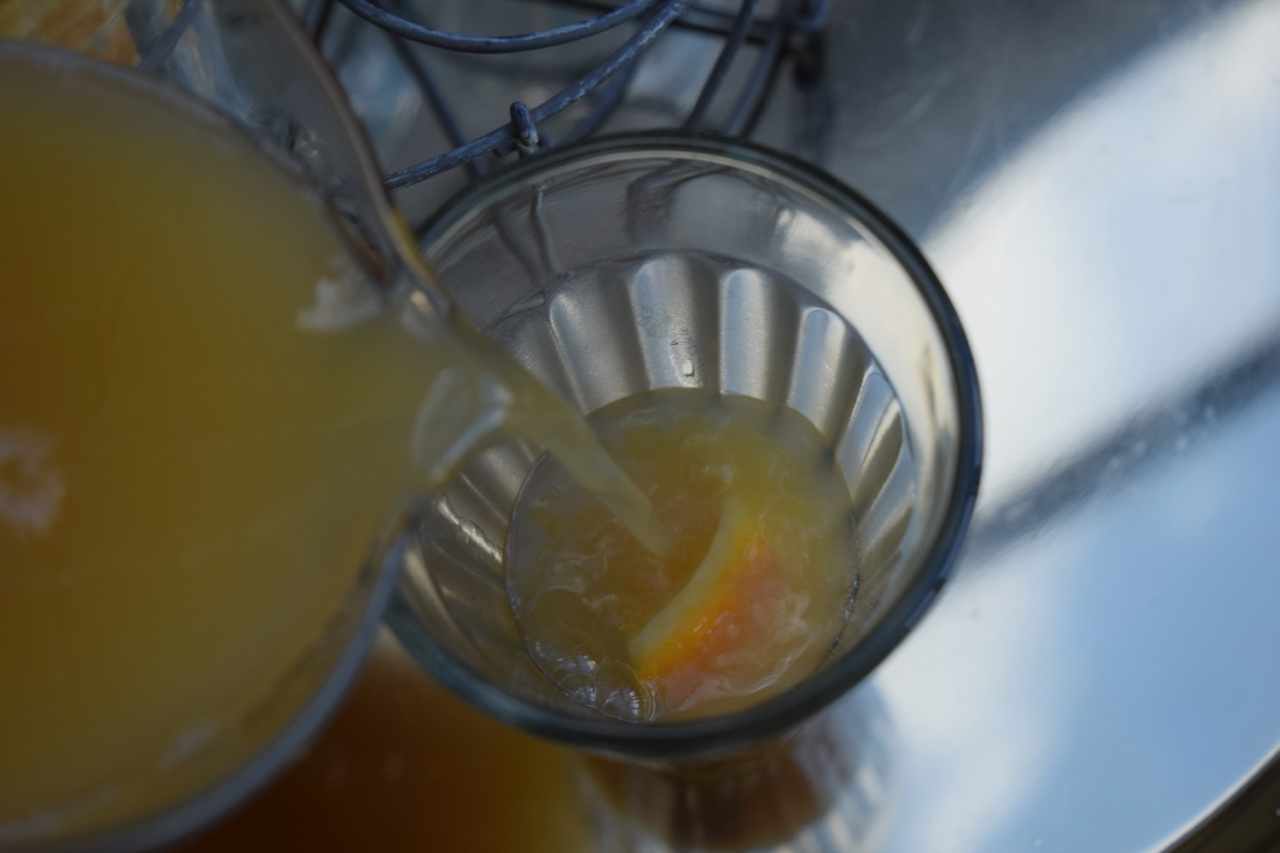 Enjoy this winter warmer on every occasion which requires a hot cocktail *most weekends from now til May*.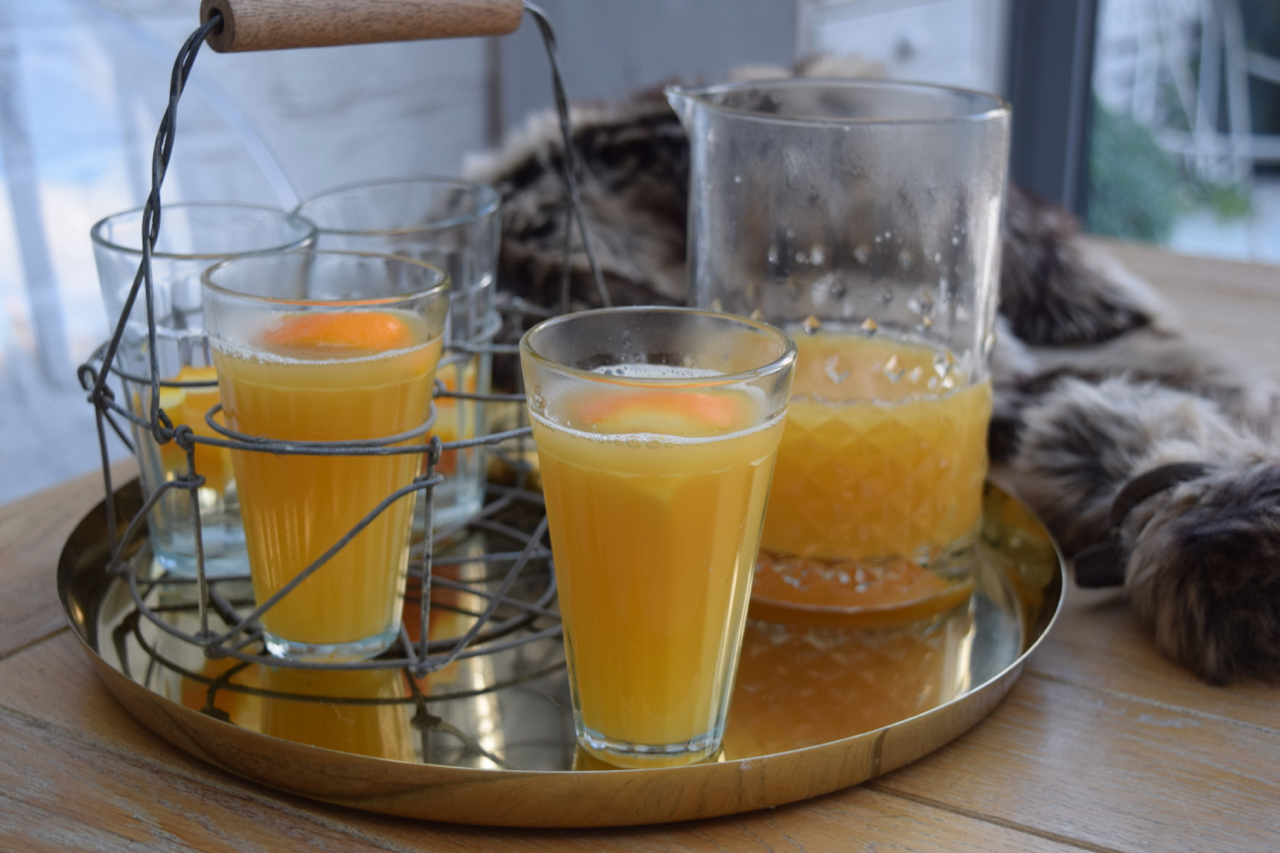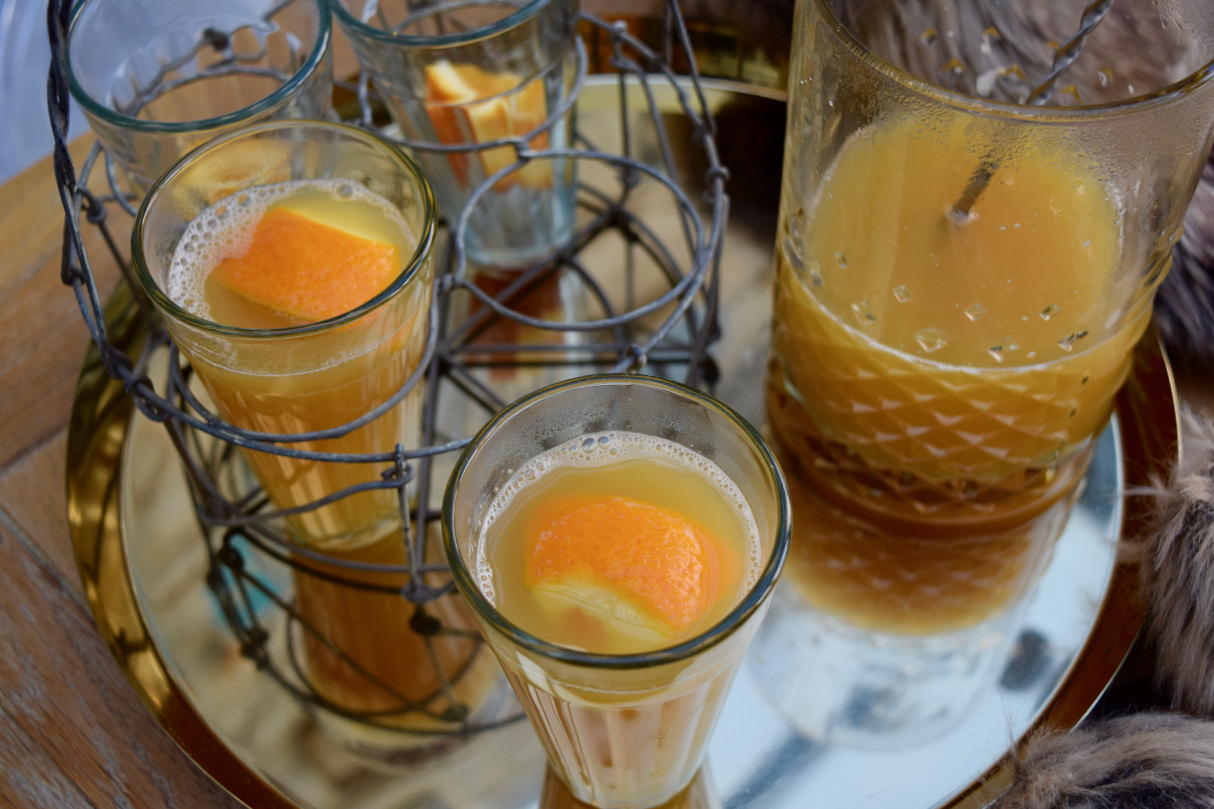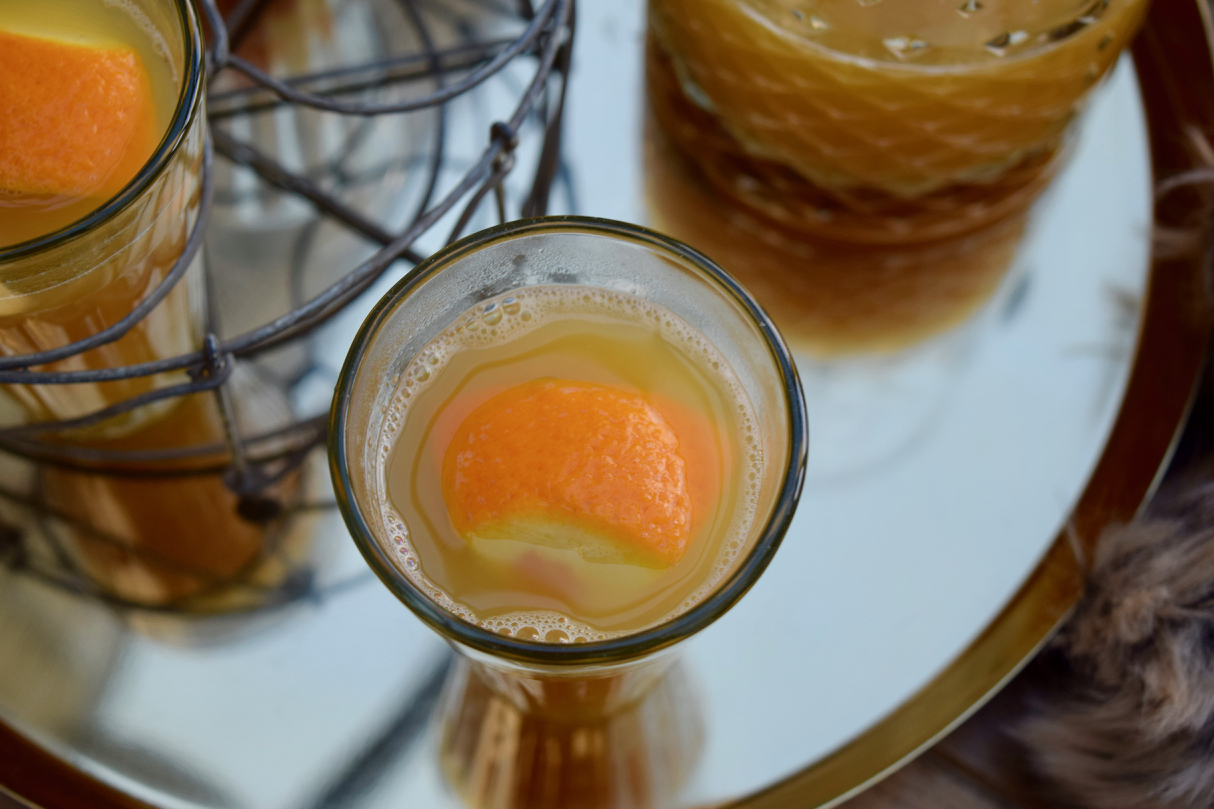 The faux furry hat is optional, but the fact it's going to be 3 degrees tomorrow night, probably necessary.
Have a super weekend whether it involves fireworks in the freezing cold or not.
Lucy x
Hot Winter Cup Recipe
Makes 2 big glasses or 4 smaller
You will need a small pan or jug
100ml Sipsmith London Cup or other summer cup style drink
200ml cloudy apple juice
200ml fresh orange juice
Orange wedges to garnish
Take a small pan or jug and measure in the apple and orange juices. Bring up to the simmer, don't boil, then take off the heat.
Measure out your Sipsmith London Cup then pour on the hot juices. Stir well then pour into your chosen glasses and garnish with an orange wedge. Sip and love hot cocktails all over again.