Passionfruit Mojito Recipe
I have a passion for passionfruit. Their sweet and sour nature is almost addictive and we have been eating them a lot recently, not least because they have been on offer on Ocado for the last couple of weeks. Straight from the shell with a teaspoon is a delightful shot of fruit and vitamin C and A, of course.  In a cocktail they are also a genius ingredient. My Pornstar Martini is still one of my most visited posts on Lucy Loves, such is the lure of a passionfruit, either that or a lot of people stumble across me whilst Googling Pornstars. So, today, I am sharing this Passionfruit Mojito which is a wonderful fruity take on the classic.
I am becoming friends with the Mojito again, having fallen out many years ago at a 30th birthday party. Adding passionfruit to it has made the Mojito a new and super appealing option. It's sweet, sour, minty with a hint of lime. It's refreshing while summer is still lingering *ignores rain on roof* and just a delicious cocktail to be enjoyed at the end of what has been quite the week. Getting back into the routine of school life has been tedious to say the least, although my liver/thighs have been thanking me for laying off the midweek drinking for the first time since July. But hooray, it's Friday and a tiny fruit based cocktail is allowed, so let's make it a good one.
The classic Mojito was great as it was, but pop in a passionfruit and it's divine with a touch of the tropical. Kick off your uncomfortable new school shoes, and whip out your cocktail shaker, it's the start of the weekend.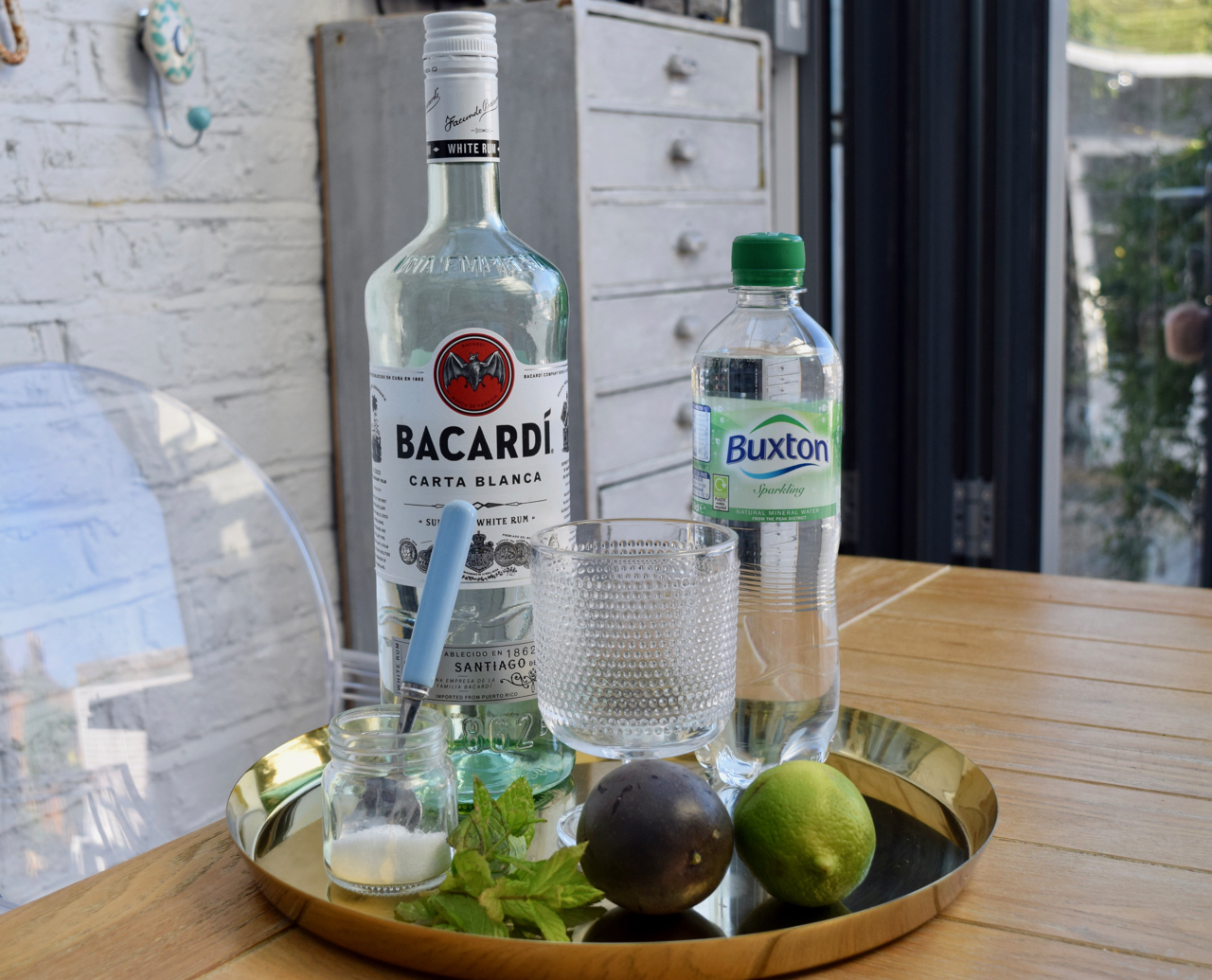 Passionfruit are such an innocuous looking fruit, but so divine. As is the large bottle of Bacardi. The original recipe called for sugar syrup but caster sugar also works well here.
Make a start with your cocktail shaker and the fresh mint leaves and sugar.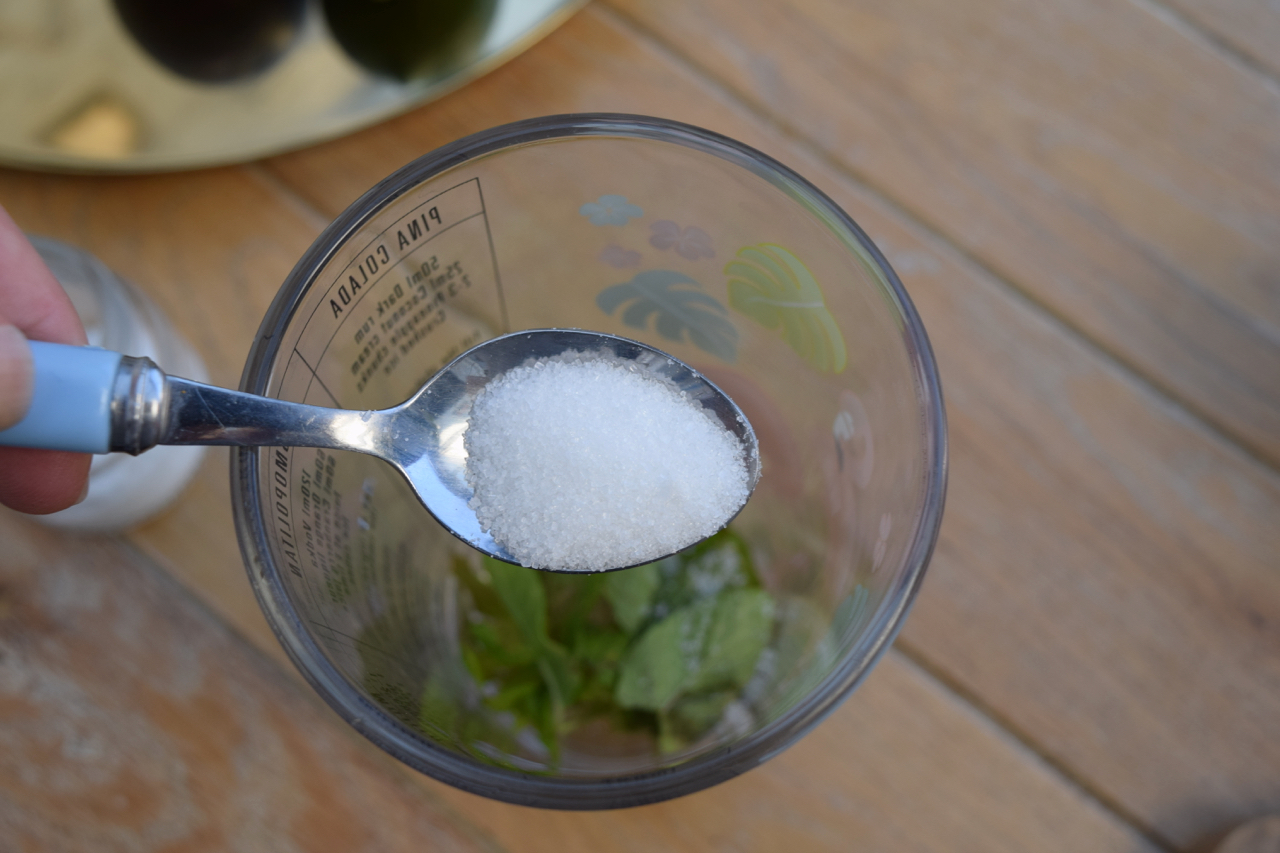 Slice the top from your passionfruit and reserve as a garnish. Scoop out the seeds and fruit from the passionfruit into the shaker then muddle the whole lot together with a spoon.
Once this is all well mixed, pour in the white rum, lime juice and then add a handful of ice.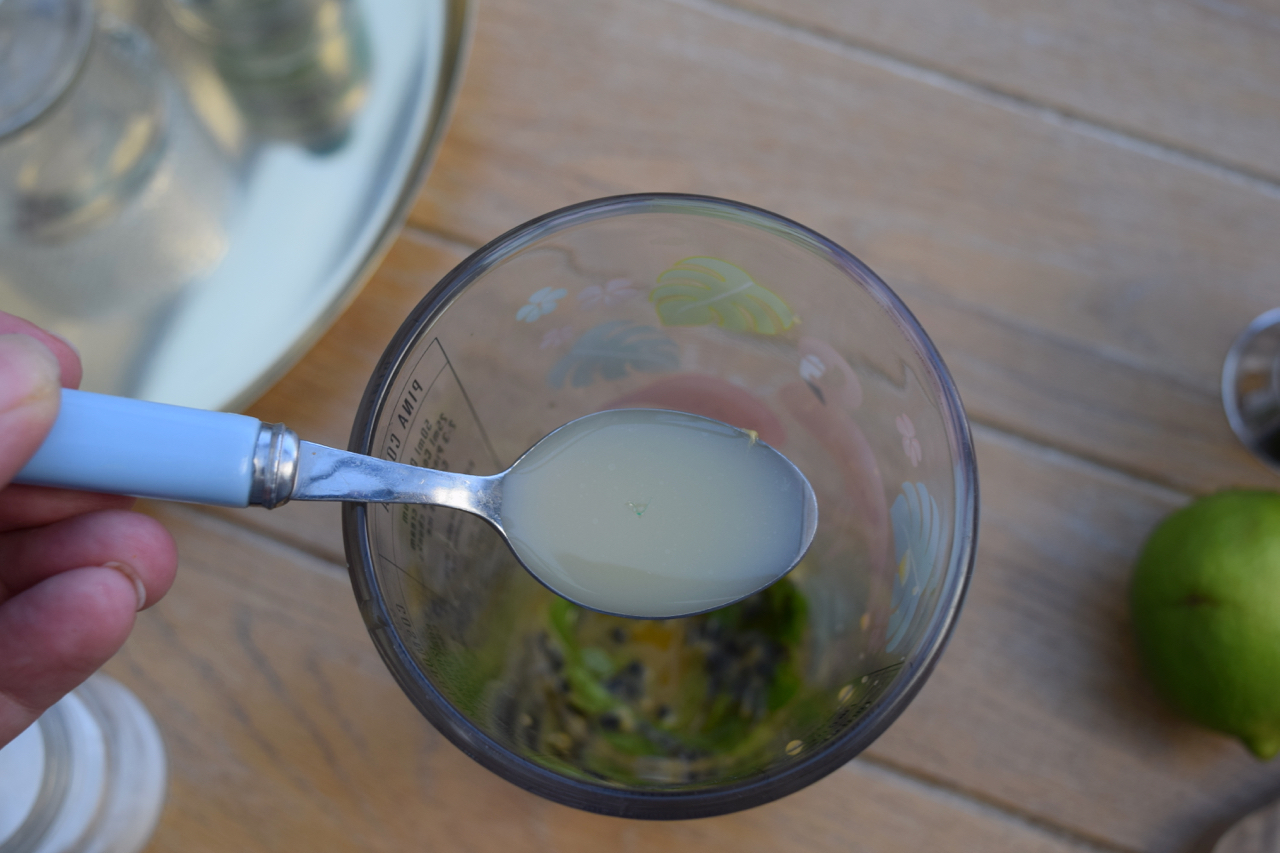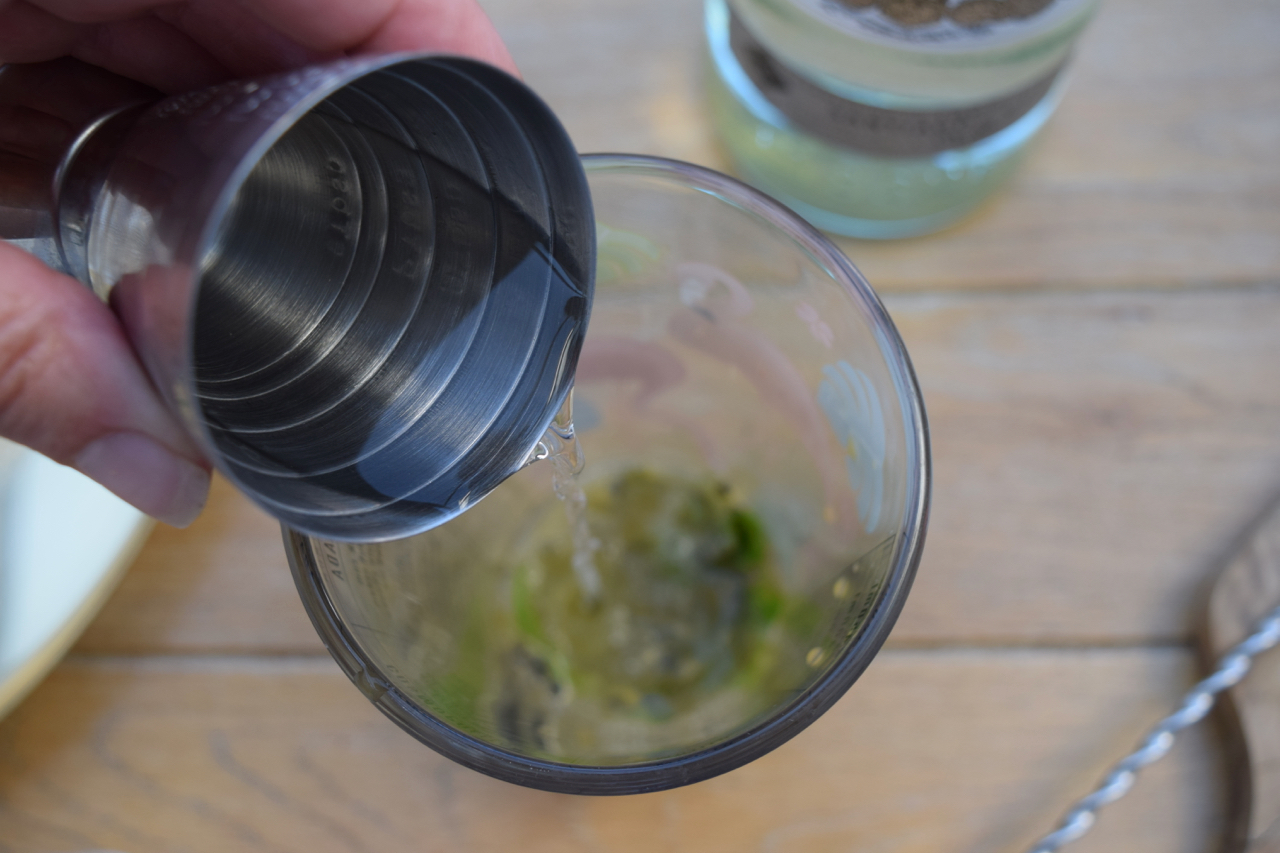 Shake the whole lot together until super icy and chilled.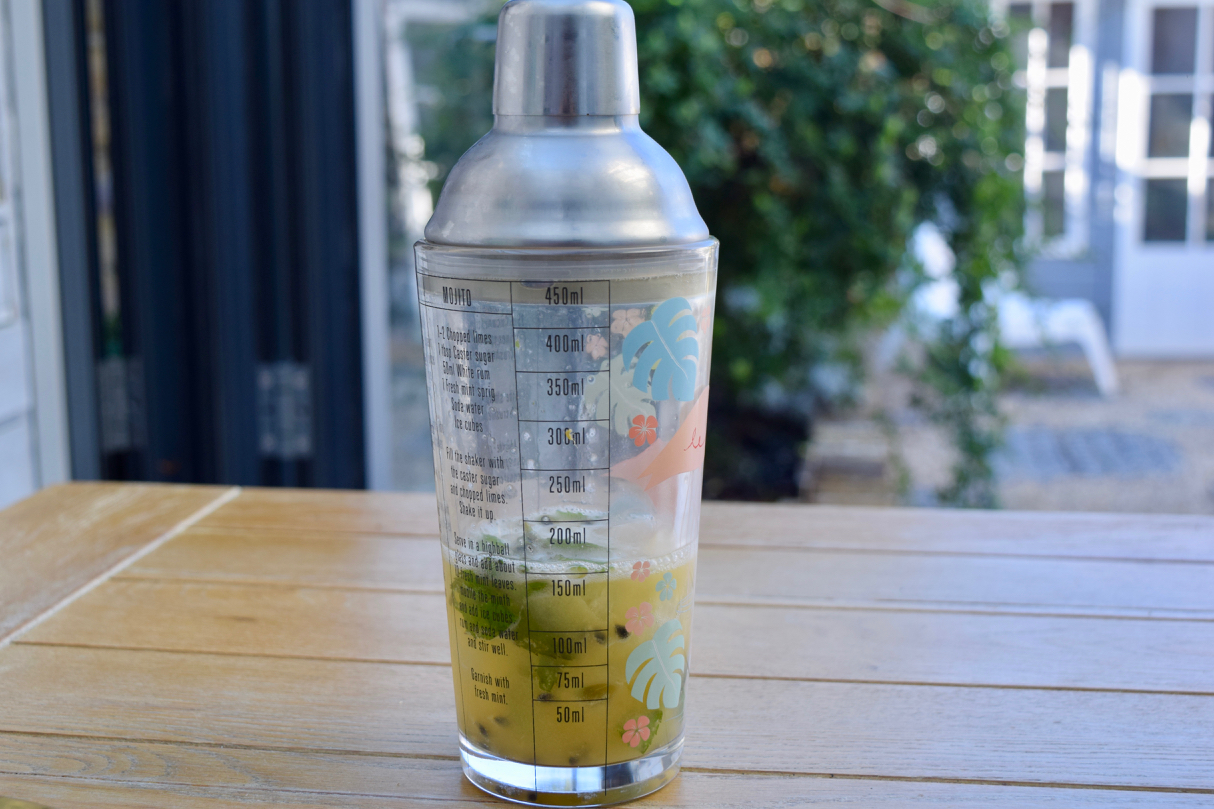 Pour this fragrant blend, over some more ice, into your chosen glass then top up with fizzy or soda water.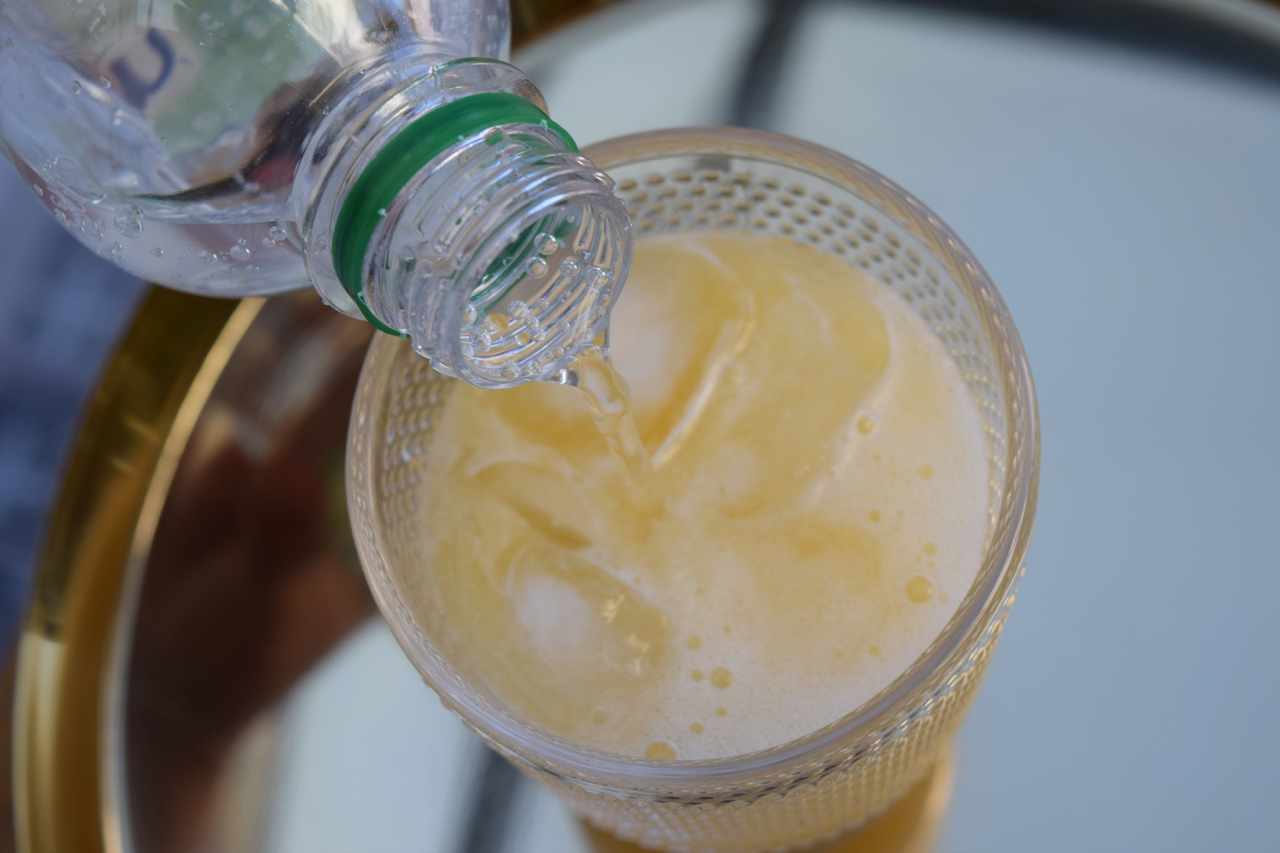 Drop in your reserved passionfruit garnish with a tiny sprig of mint for good luck.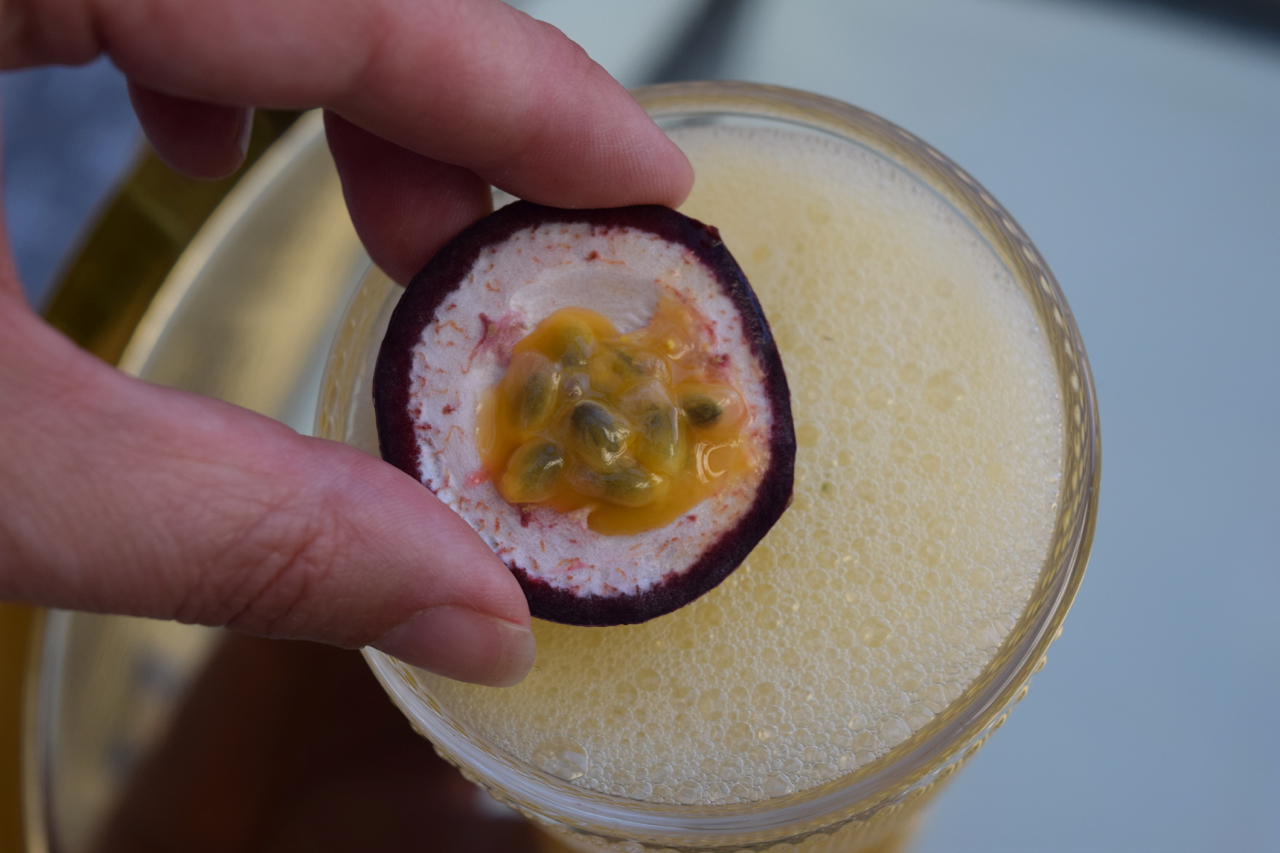 This is fresh and oh so drinkable, I hope you love it too.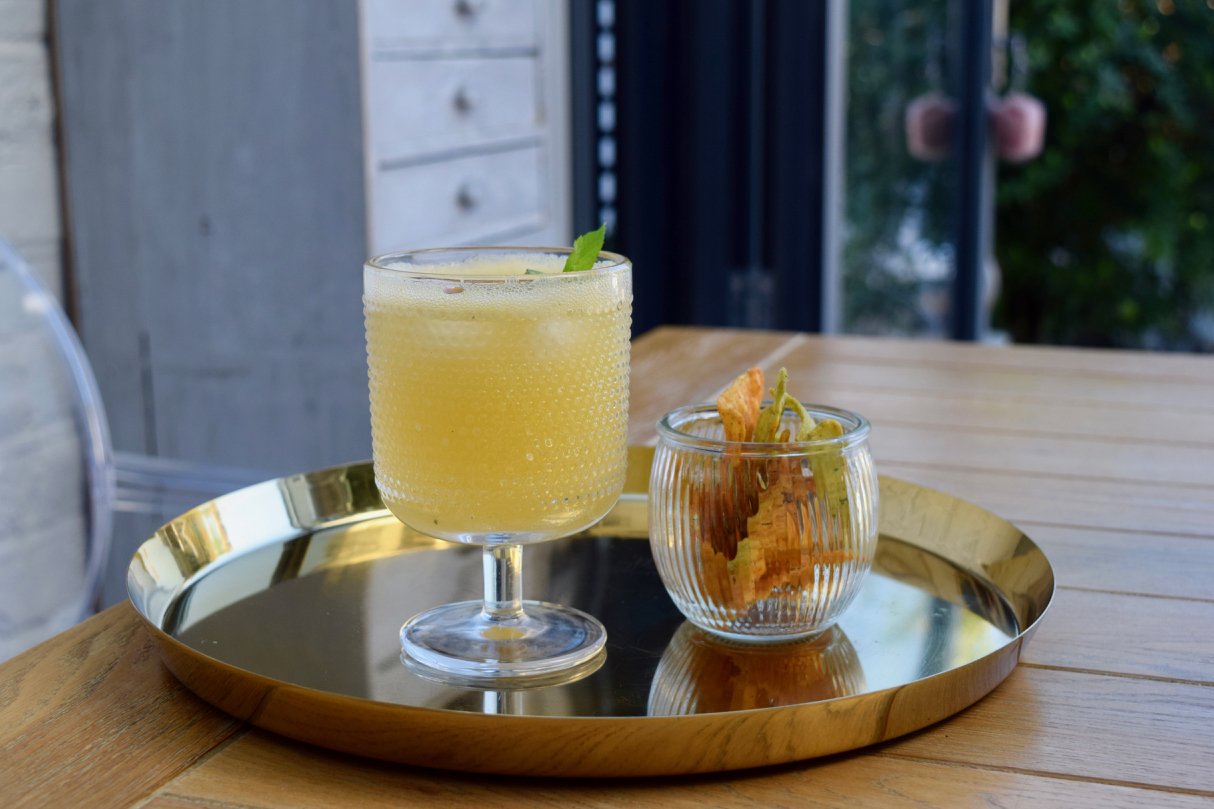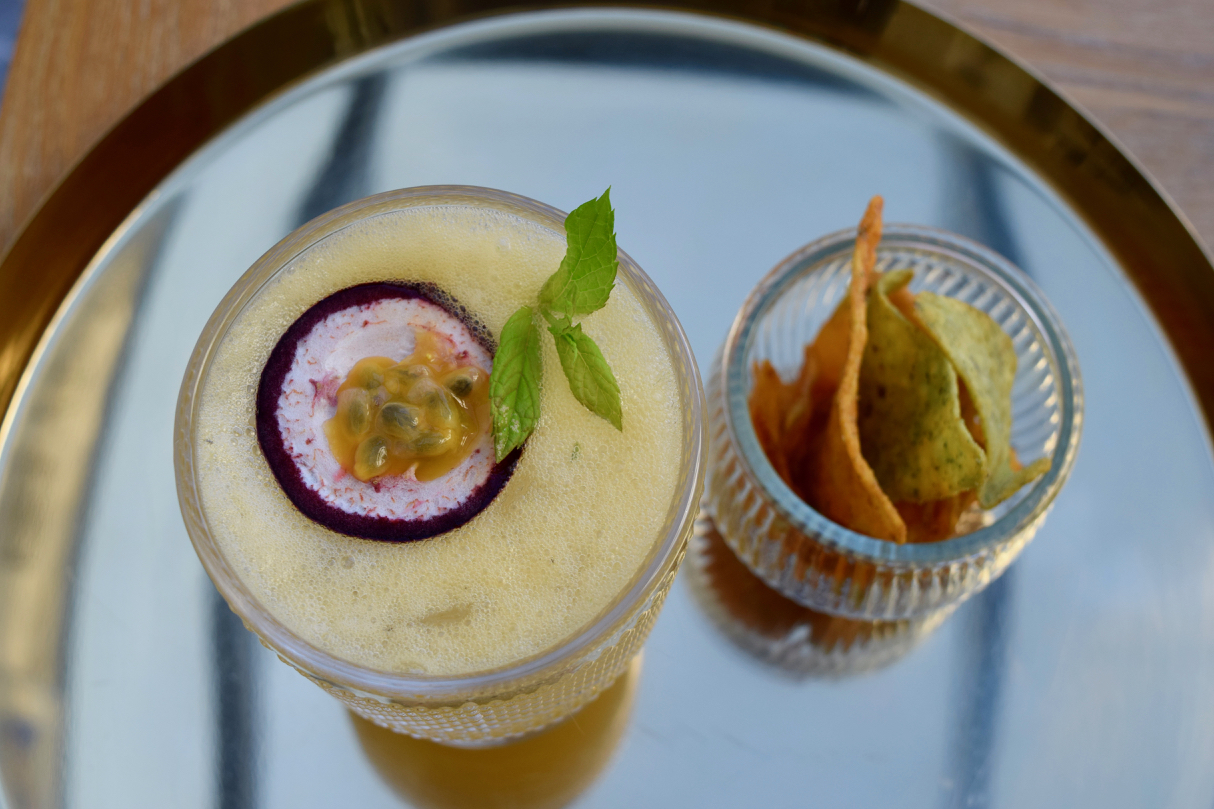 This Passionfruit Mojito is my way of hanging onto summer for just a moment longer. It's been so perfect, let's just sip and see how much longer we can make this last.
Have a super weekend.
Lucy x
Passionfruit Mojito Recipe
Makes 1
You will need a cocktail shaker, a spoon and a tumbler
A small handful of fresh mint leaves
1 passionfruit
1 to 2 teaspoons caster sugar, to taste, you may need more or less
1 tablespoon fresh lime juice
50ml white rum
Soda or fizzy water
Ice
A slice of passionfruit and mint tip to garnish
Take your cocktail shaker and add the mint and sugar. Cut a slice from the end of the passionfruit and reserve as a garnish. Scoop out the passionfruit seeds and juice into the shaker then muddle the whole lot together until combined.
Add some ice to the shaker then pour in the rum and measure in the lime juice. Shake until the cocktail shaker is good and chilled then pour over more ice into a tumbler.
Top up with some fizzy or soda water then garnish with your reserved slice of passionfruit and a sprig of fresh mint. Sip and enjoy.