Porn Star Martini Recipe
Well, what a week it's been. It's been all sorts of awful with Saturday's hideous terror attack on London Bridge being the absolute lowest point. Other lowlights, on the lighter side, have been some fairly substantial pissing rain and wall to wall election propaganda. As we speak I have misery eaten half an old Easter egg and hit a red wine box bought in a French supermarket, relatively hard in order to get through the evenings results programme. This week's Friday Cocktail, therefore, is a much needed, heartwarming and smuttily entitled Porn Star Martini.
I have been wanting to try a Porn Star Martini in quite some time. Just the name and the inclusion of passion fruit got me into bed, if I'm honest. And that's even without mention of the vanilla vodka and a side shot of Champagne, or Prosecco, given the state of the current economy. This delicious Friday Cocktail has everything going for it, it's fresh, fruity, soft and totally drinkable. The shot of fizz is elegantly sipped in conjunction with the martini to create quite a frisky experience all round. If you don't have vanilla vodka to hand *why not, as my recipe here is so simple* I can imagine a teeny splash of vanilla extract would rectify the situation. The Passoa is well worth a purchase, it's not super pricy and you are definitely going to want more than one Porn Star Martini.
This is not a flashy cocktail, as the name suggests, it's stylish, and so drinkable. Contrary to the name, there's no need to wear a negligee and fluffy slippers to enjoy this, although whatever floats your boat of a cocktail Friday.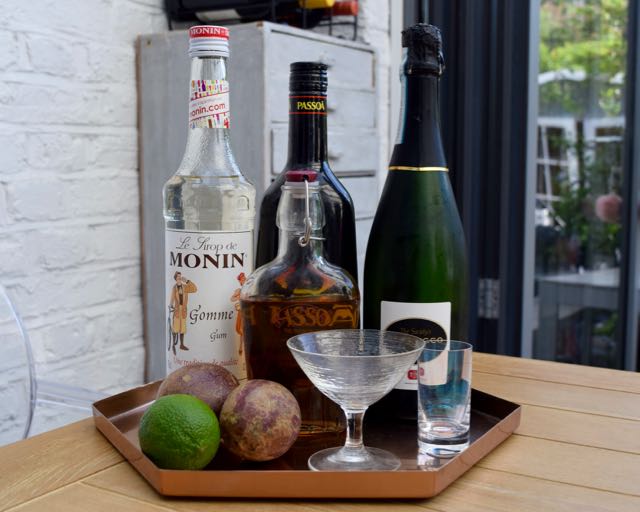 Ooh, nothing says Porn Star like this little line up. This is a cocktail within a cocktail, what a treat to get a little shot of fizz on the side.
Make a start on this by taking your shaker and adding a big handful of ice. Scoop out the seeds and rest of the business from one and a half passion fruit and pop this in with the ice. Save the remaining half of passion fruit for a garnish later.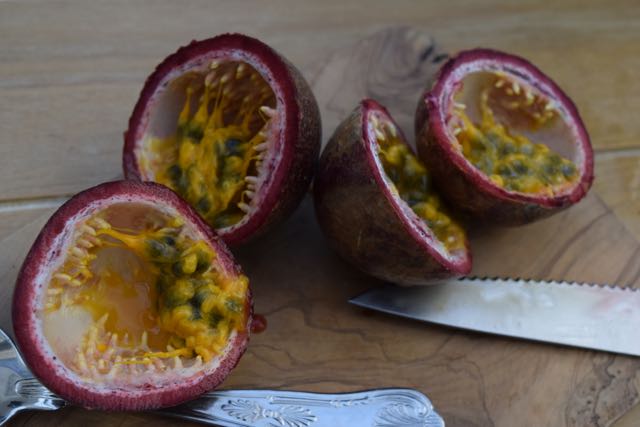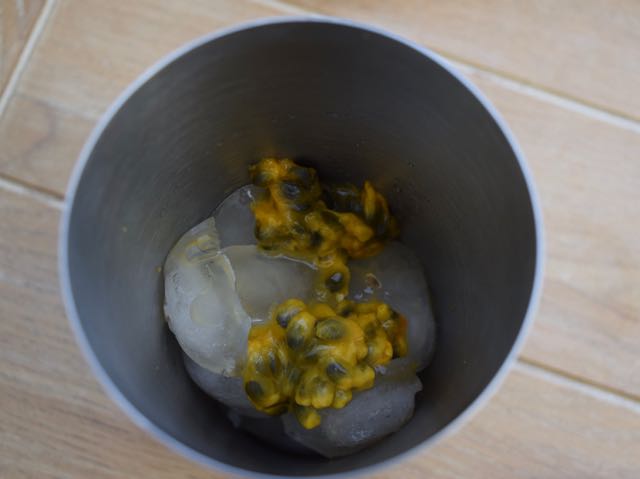 Next, pour in the vodka, vanilla flavour if you have it, if not add a touch of vanilla extract, along with the fresh lime juice and the Passsoa passion fruit liqueur.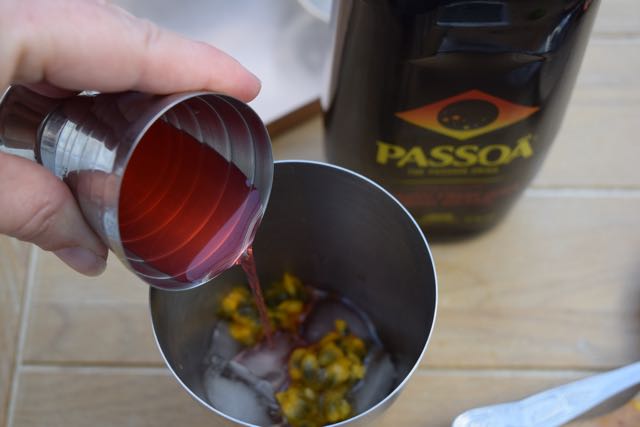 Next for a touch of sweetness add a tablespoon of sugar syrup and shake your money-maker until it's lovely and chilled.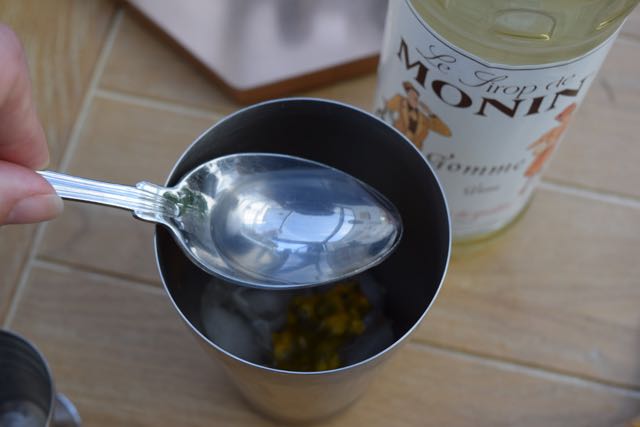 Pour into your festive martini class and garnish with your reserved half of passion fruit.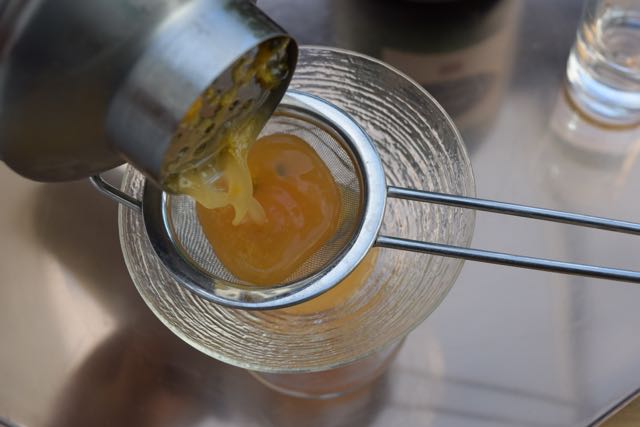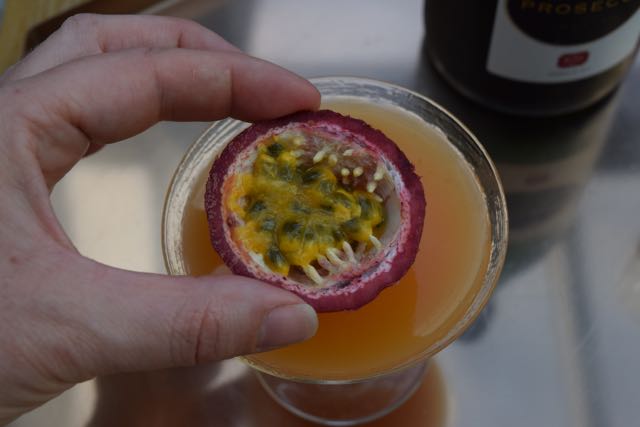 Now all that's left to do is add a shot of either Champagne or Prosecco, and then you are a fully paid up Porn Star this Cocktail Friday.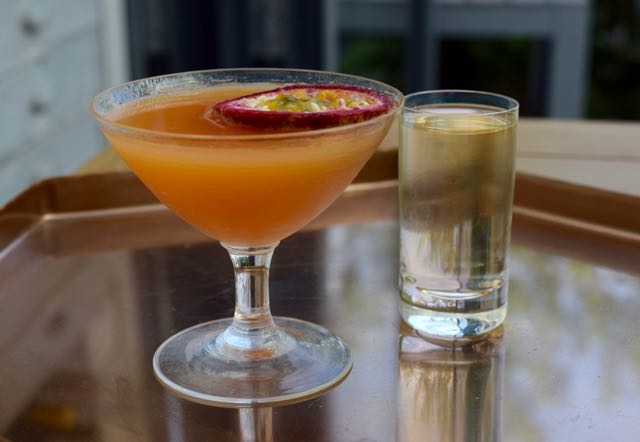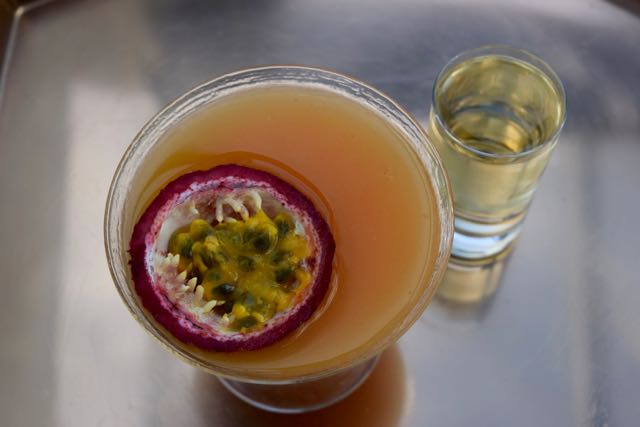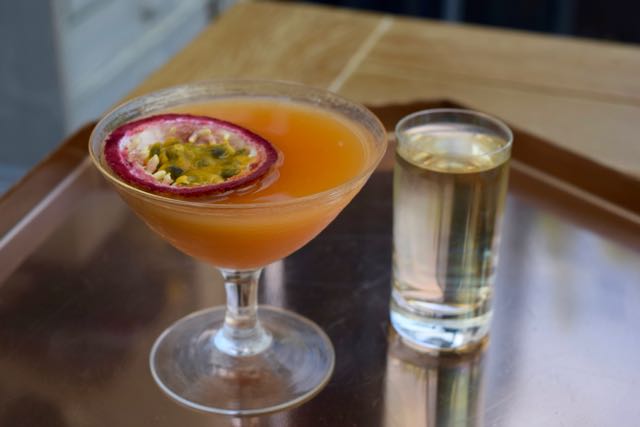 A little bit like a adult movie actor, this Porn Star Martini is super photogenic. I had so many pretty pictures I could have used here. But it's never just about the looks here, this Friday Cocktail tastes bloody delicious and a blessed relief after what has been such a trying week.
Have a restful weekend and lots of love to you all.
Lucy x
Pornstar Martini Recipe
Makes 1
You will need a cocktail shaker and a fancy glass with a shot glass for the fizz
Ice
60ml vodka, vanilla if you have it, if not add a tiny splash of vanilla extract
1 1/2 fresh passionfruit, reserve the spare half for the garnish
15ml Passoa passionfruit liqueur
15ml simple syrup
15ml fresh lime juice
60ml Champagne or Prosecco
Half a fresh passionfruit to garnish
Take your cocktail shaker and add a good handful of ice. Scoop out the seeds and pulp from 1 and a half passionfruit, reserving the final half for the garnish, into the shaker. Add the vodka, vanilla flavoured if you have it followed by the Passoa liqueur, sugar syrup and fresh lime juice. Shake this fragrant mix until super chilled then pour into your cocktail glass. Garnish with the reserved half of passionfruit.
Serve alongside the shot glass filled with Champagne or Prosecco.  Sip the martini alongside a sip of the fizz and marvel at this wonderful drink.