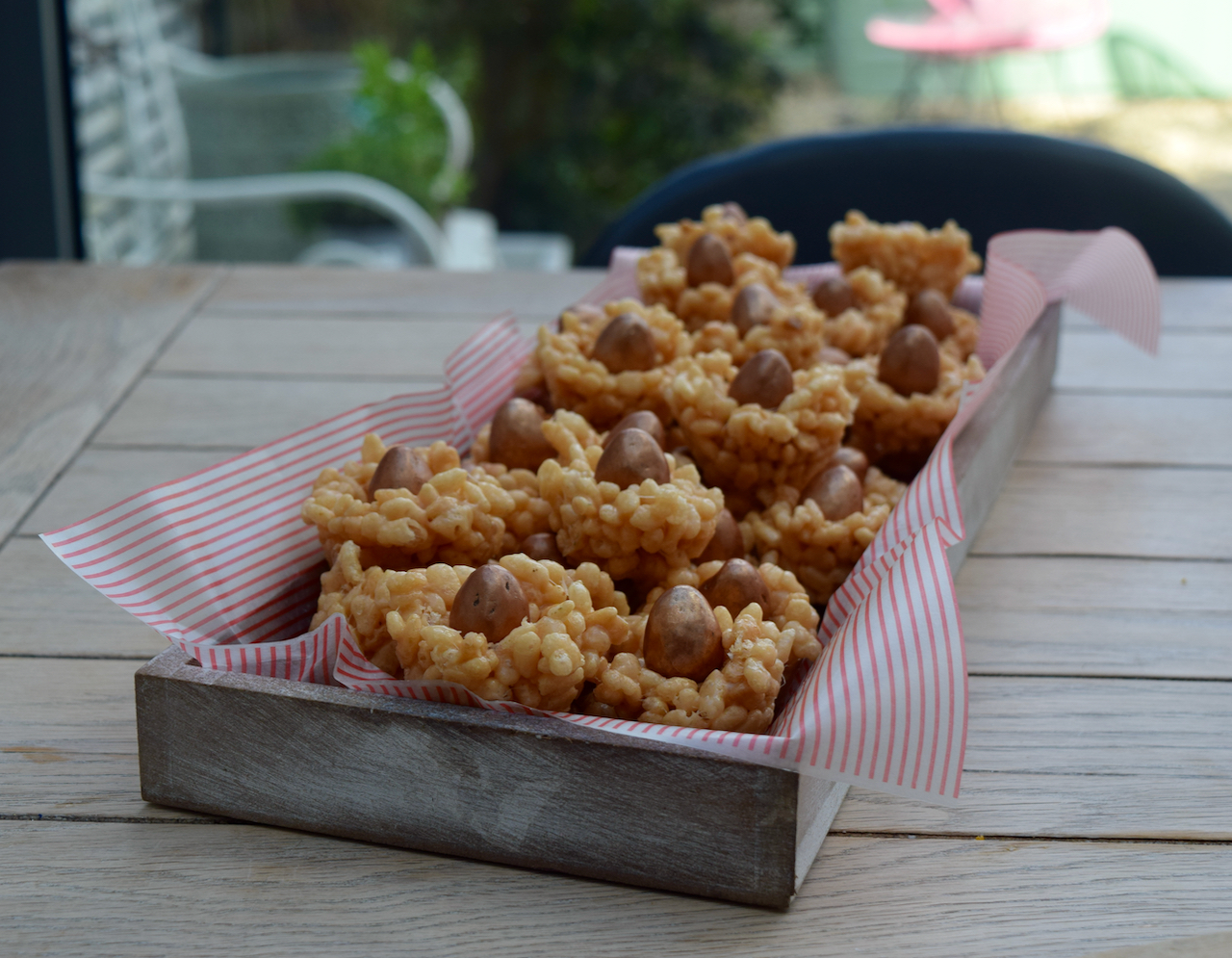 Caramilk Krispie Easter Nests recipe
Now, I don't have little boys anymore, they're fully grown men with beards, but no one's ever too old for an Easter nest right? Having eaten a substantial amount of these particular nests, I can vouch that at 52 they still very much hit the spot. So for 2023, I've made mine with Caramilk for a tasty twist, and I hope you agree, these are the way forward for Krispie Easter Nests.
No one really needs a recipe for these, but it's nice to have guidance and, the introduction of Caramilk chocolate into these just had to be shared. If you haven't tried it, Caramilk is a taste of my childhood and has a sweet, caramel, white chocolatey flavour. And it's bloody lovely mixed with melted butter, marshmallows and rice cereal. These nests are sweet, obviously, but also sticky, crunchy and crisp and so bloody addictive. I've made my nests tiny, using mini muffin tins, to justify eating 3 or 4 in a sitting, but if you prefer more of a mouthful, use standard muffin tins. Either way, you're going to want to eat a lot of them.
If you have little hands which need entertaining this Easter, then keep them busy making my Caramilk Krispie Nests; just don't let them eat them all before you can get your great big hungry hands on them.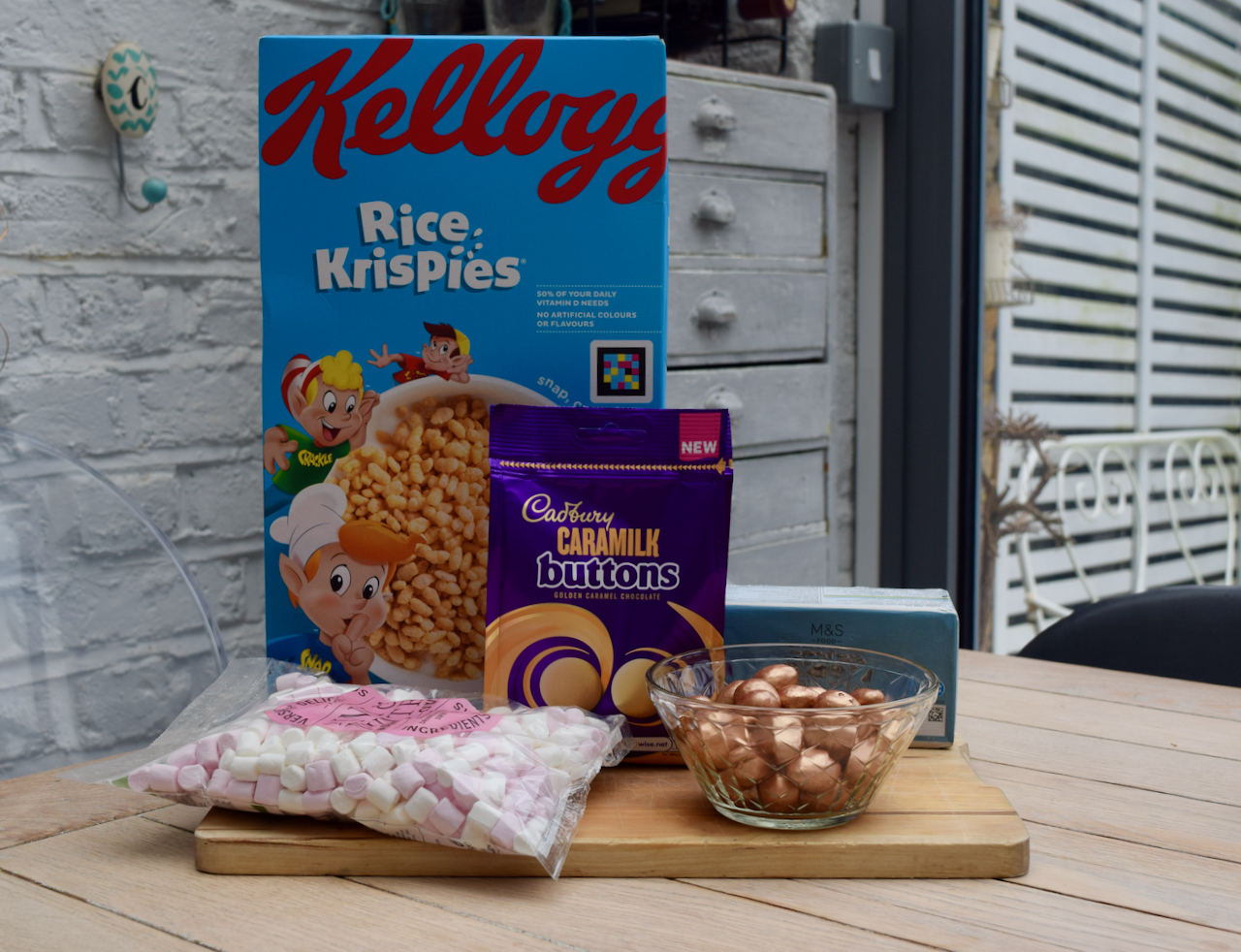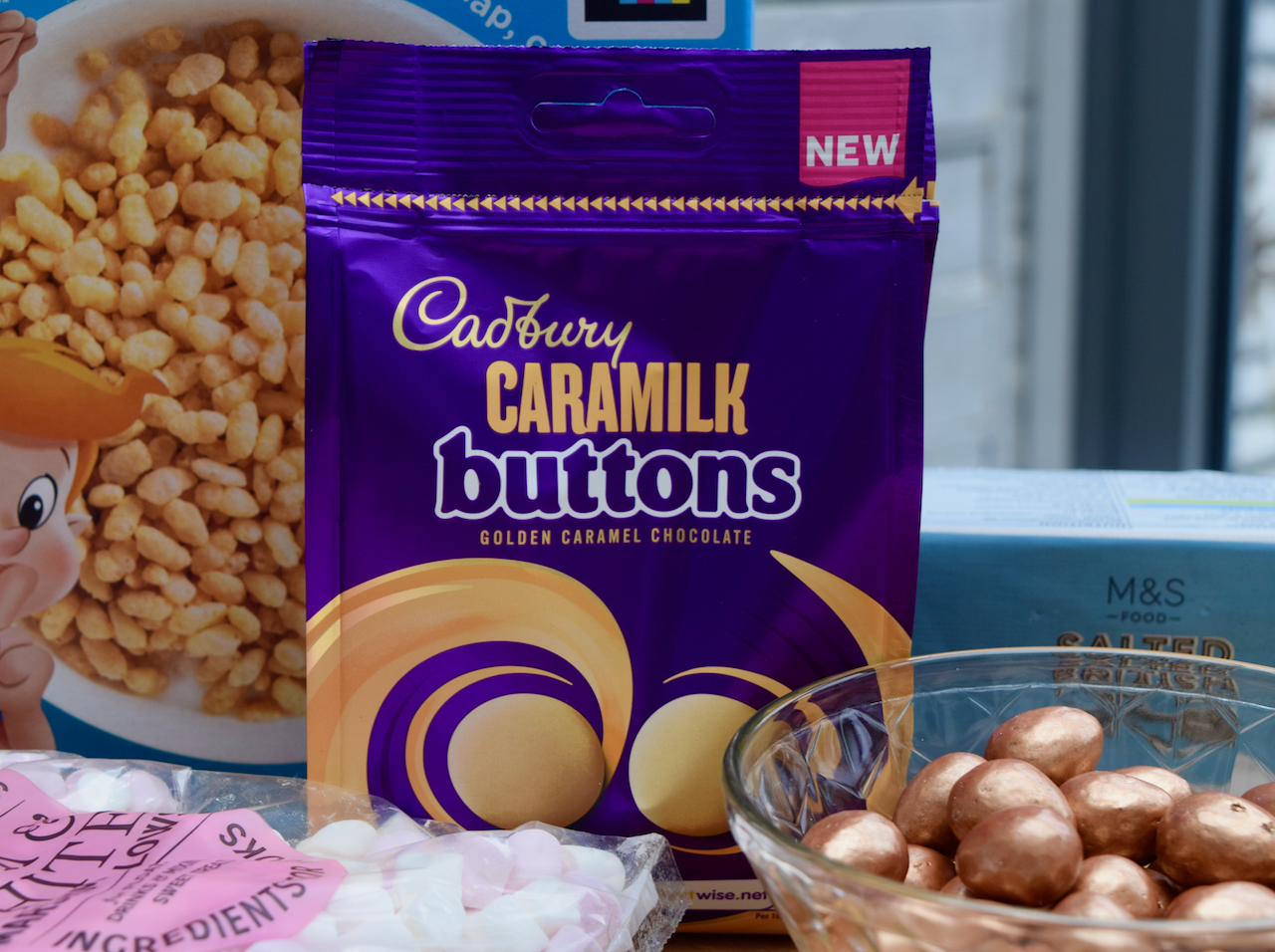 Here's the star of this cereal based show. The caramel flavoured chocolate is just so good, not eating this bag of buttons before I made this recipe was really quite a challenge. You can buy Caramilk in bar form too, which would work just as well. I went for these elegant golden eggs to fill my tiny nests, but just use any sweets or chocolates you have to hand.
Make a start by buttering your muffin tins, then, either in a bowl in the microwave, or pan on the stove, gently melt the Caramilk, butter and marshmallows.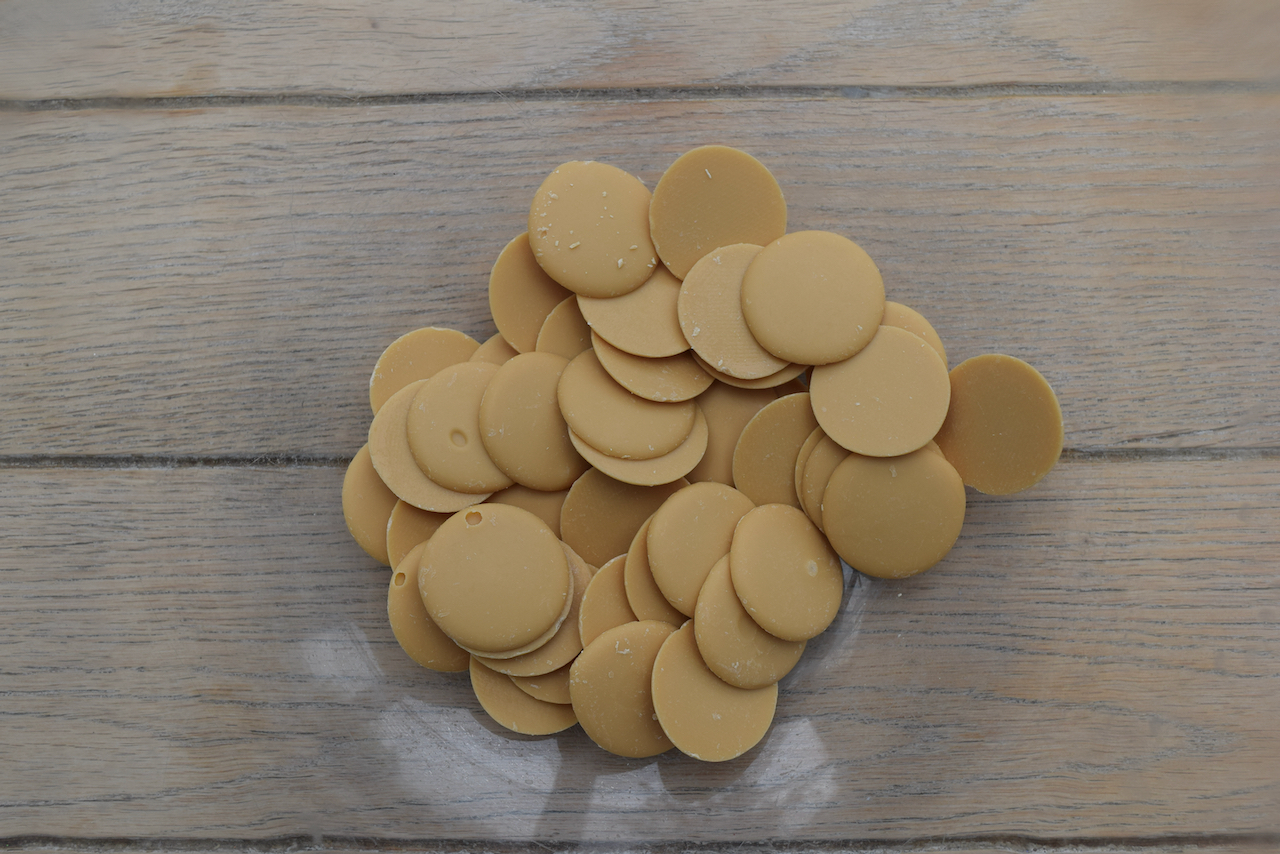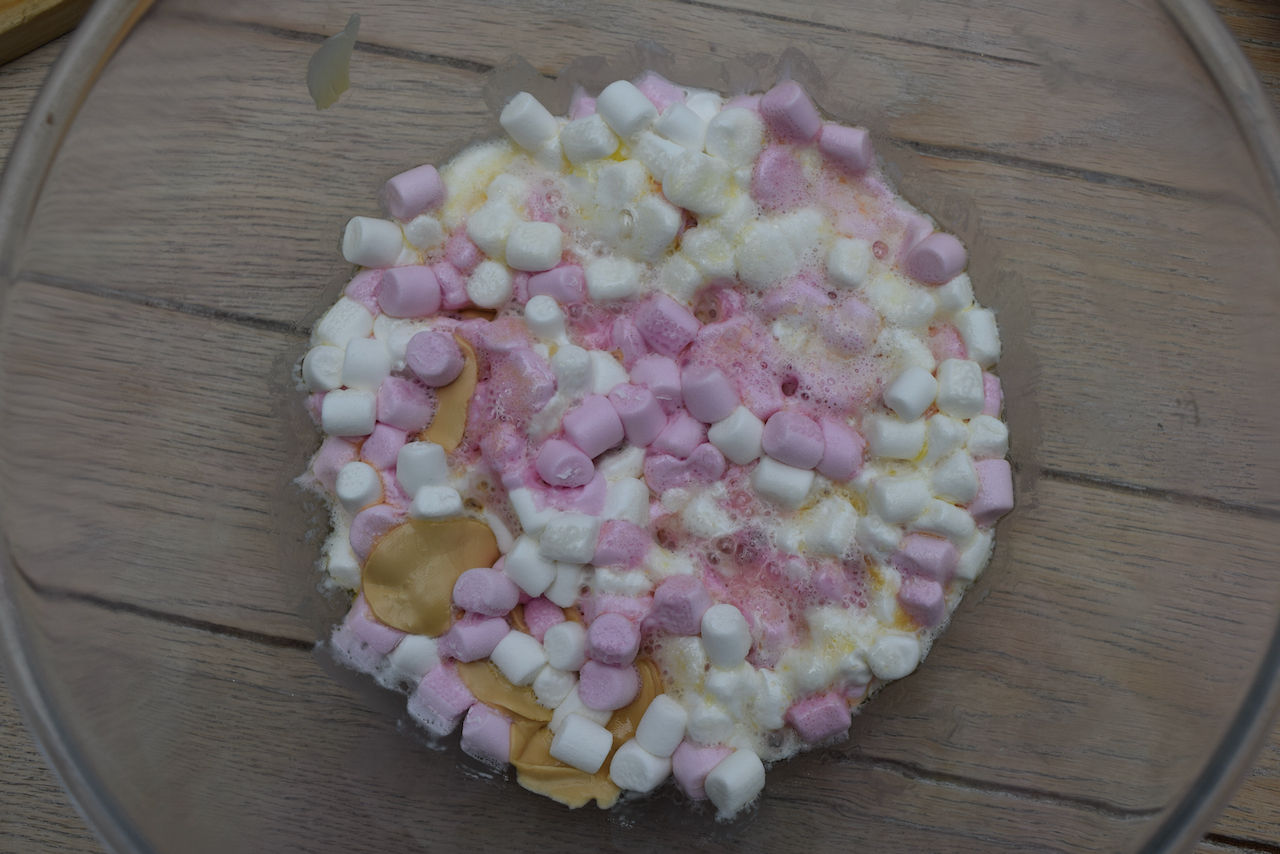 If you're microwaving, do so in short bursts, stirring in between, until the ingredients have melted together.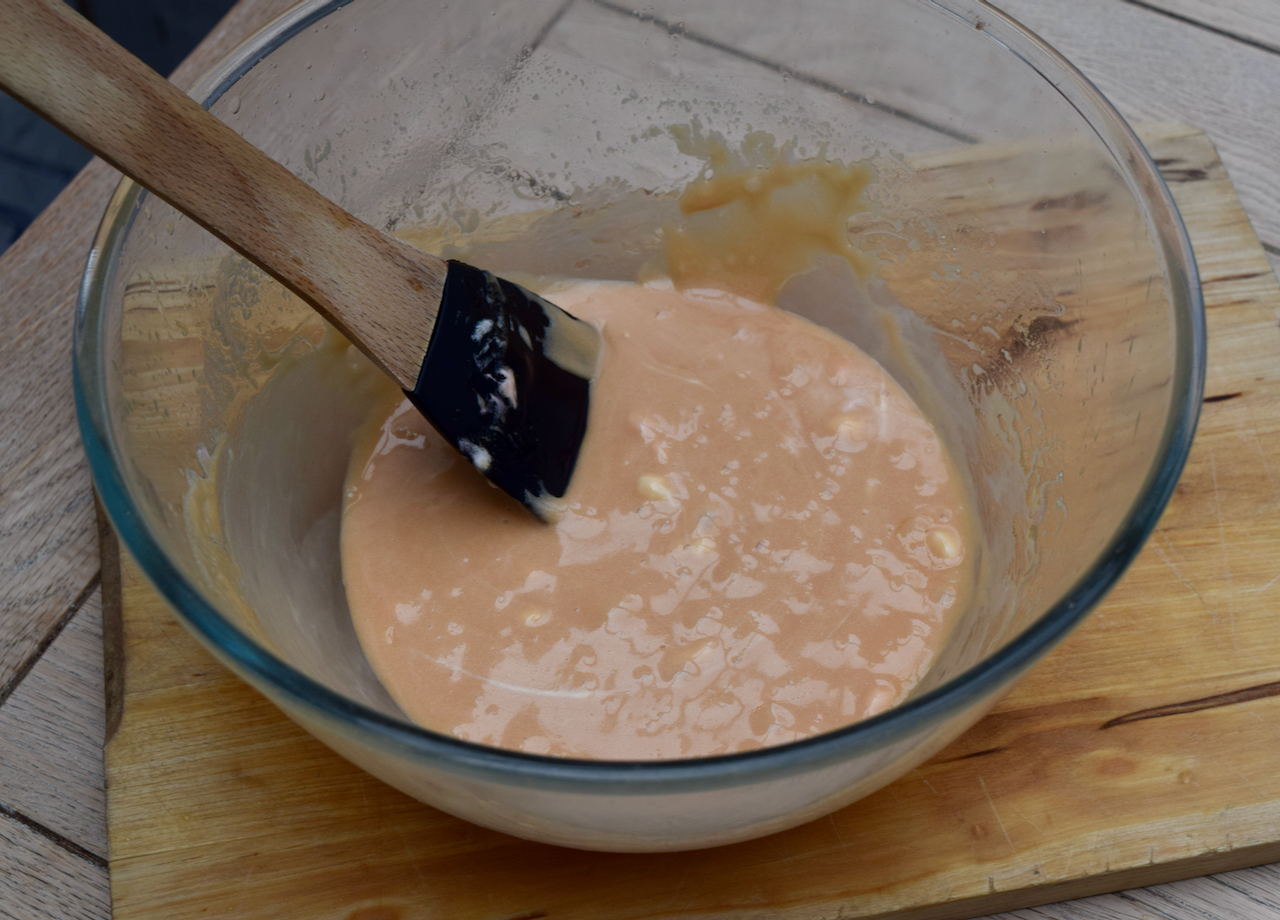 Tip in the rice cereal and stir together until the Krispies are coated in the buttery chocolatey business.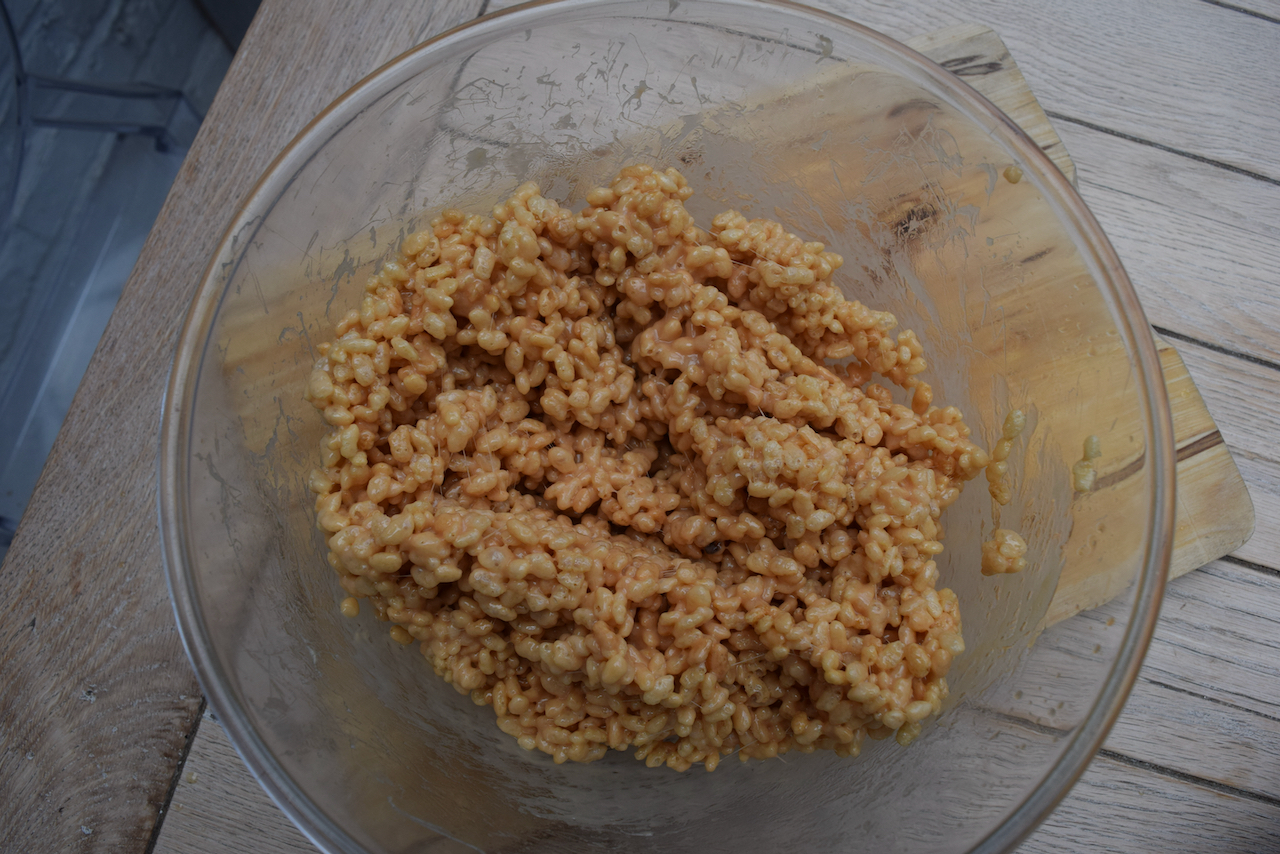 Spoon generous teaspoons of the mixture into your buttered muffin tins then press down with the back of the spoon to create a little nest situation for your chocolate eggs.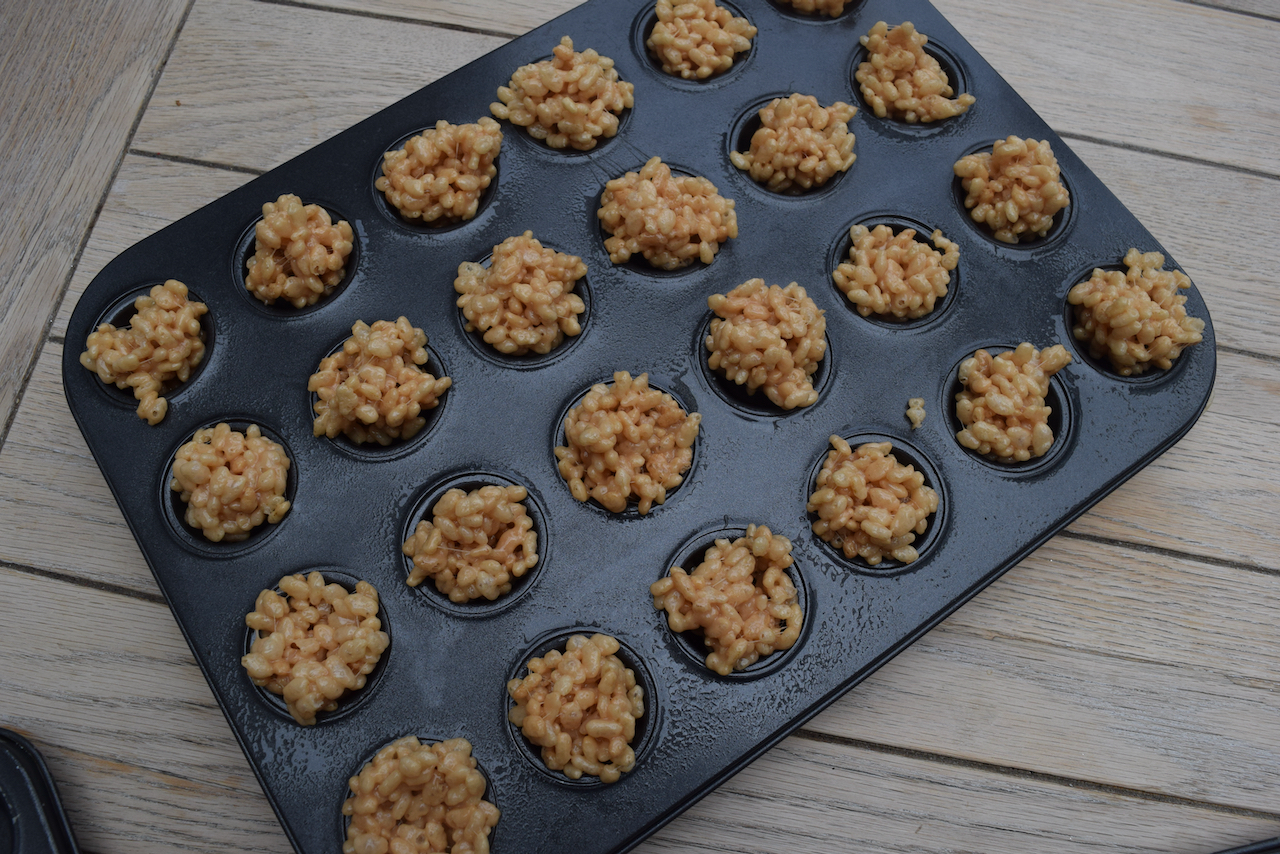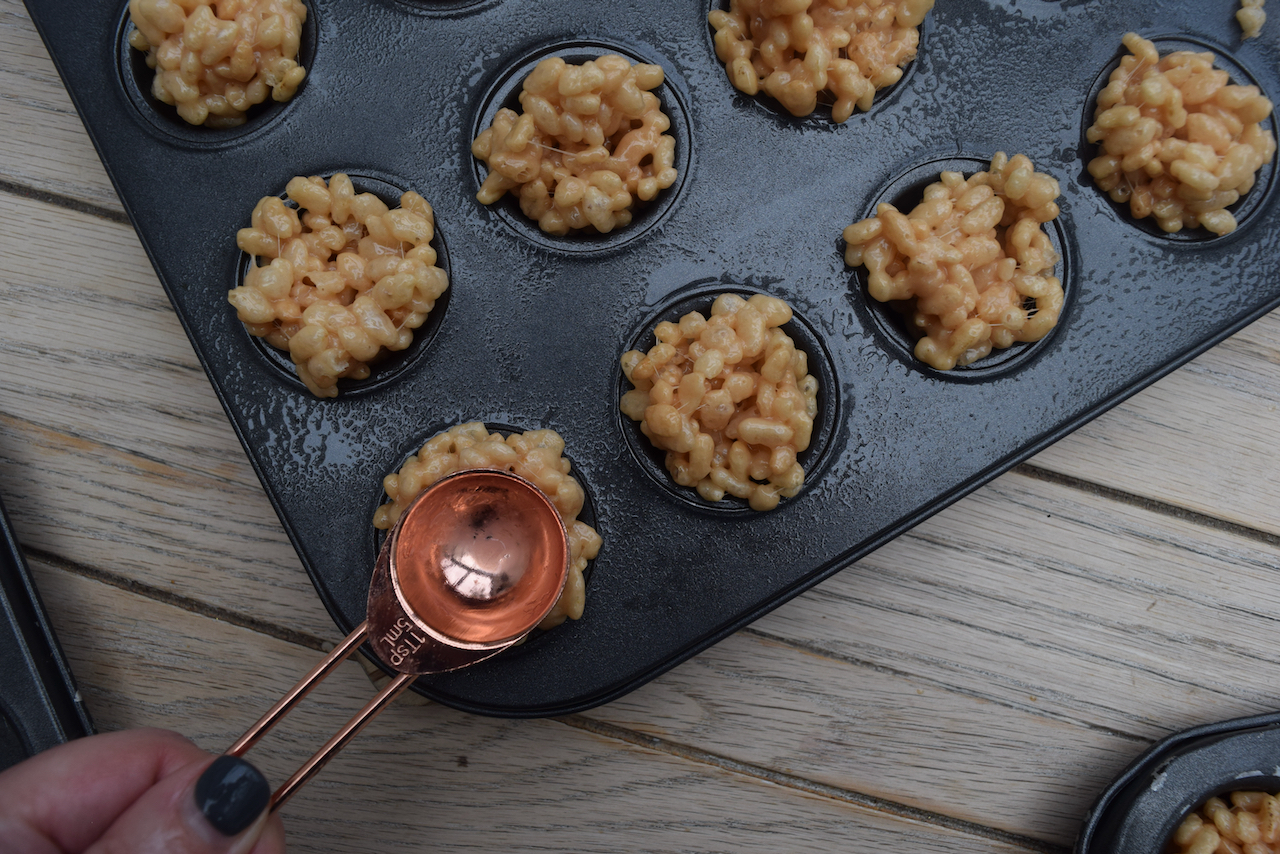 Tuck the eggs into the nests then put into the fridge until they're chilled and set firm.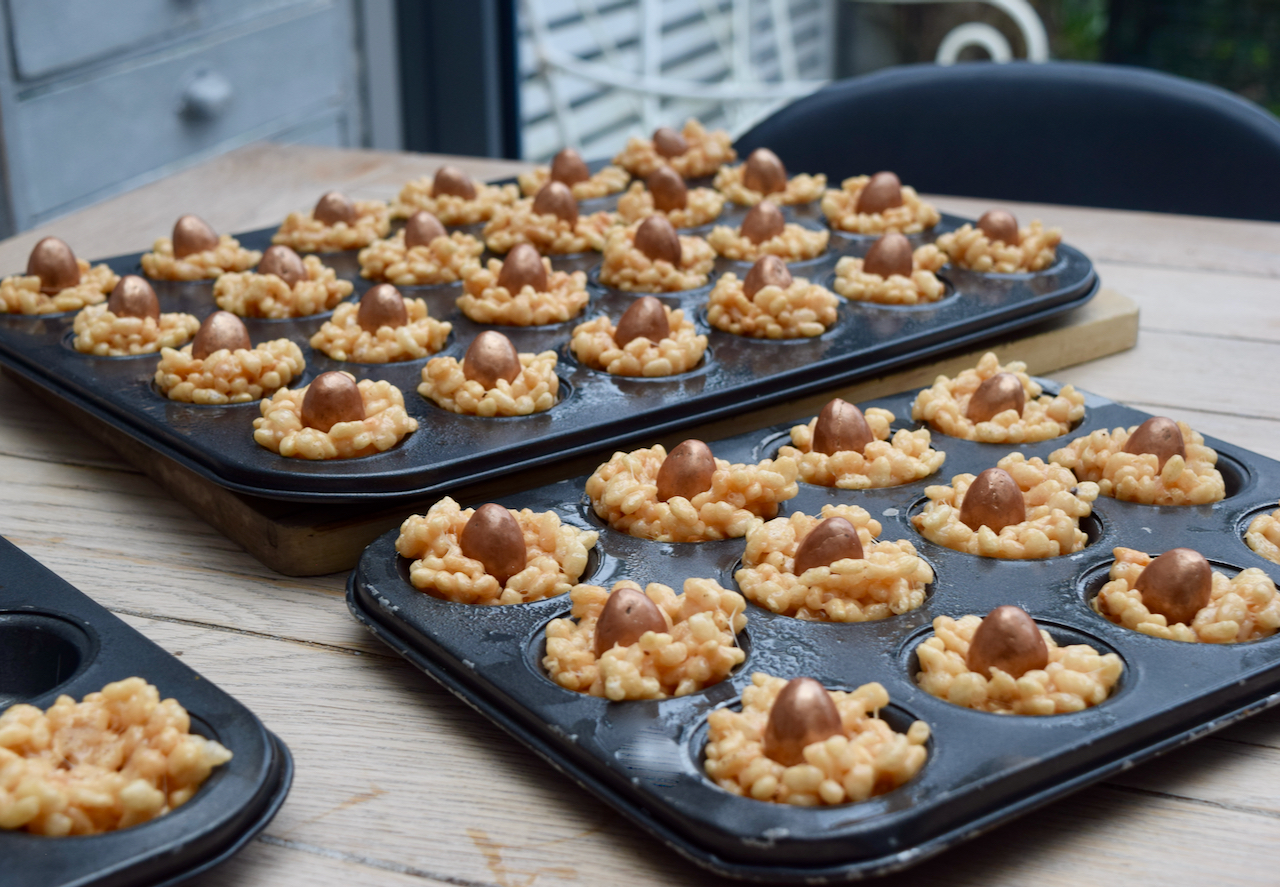 Once set, you can tuck right in. There's so many of them, feel free to gift to friends and family this Easter, or embrace the season for eating chocolate and enjoy these all by yourself.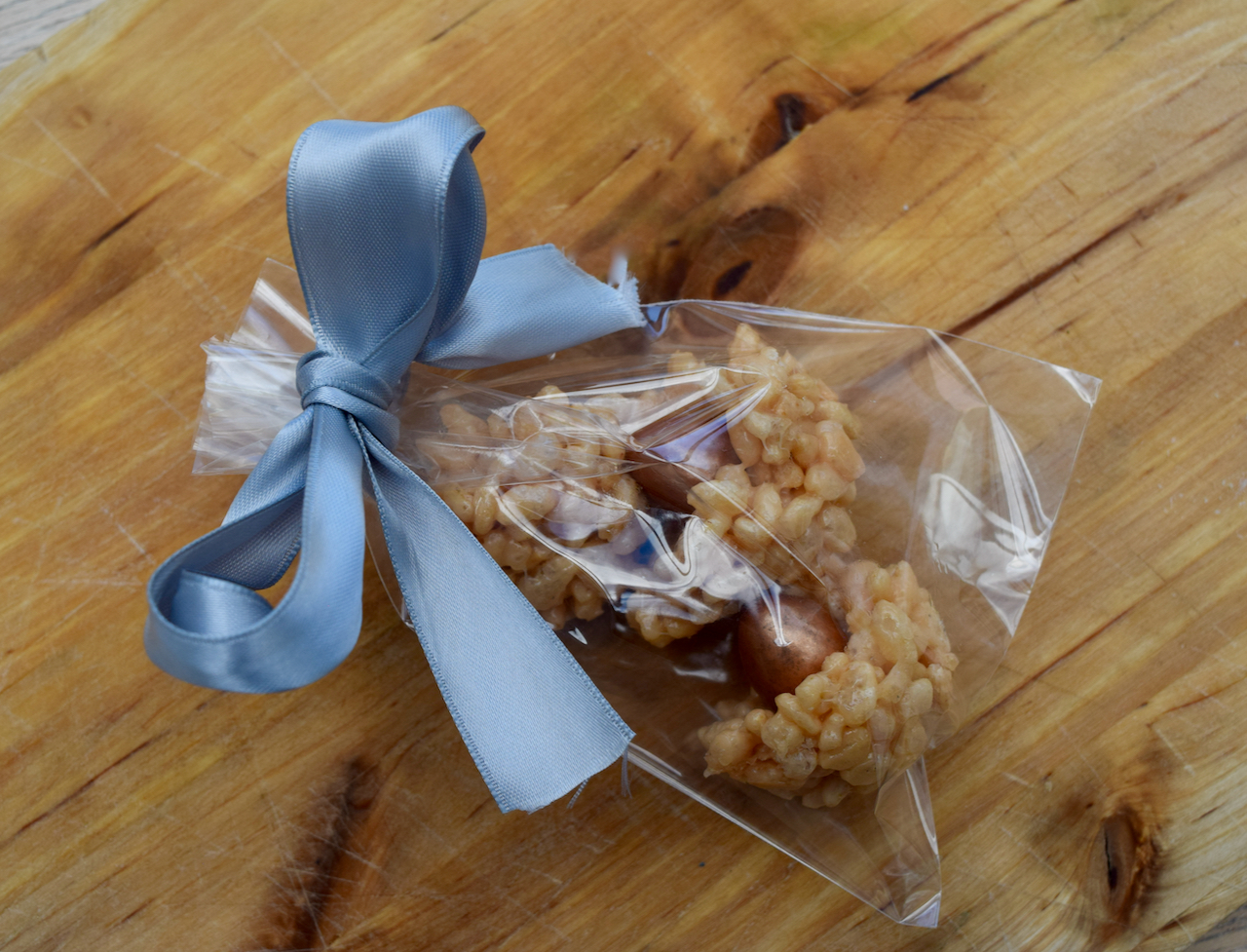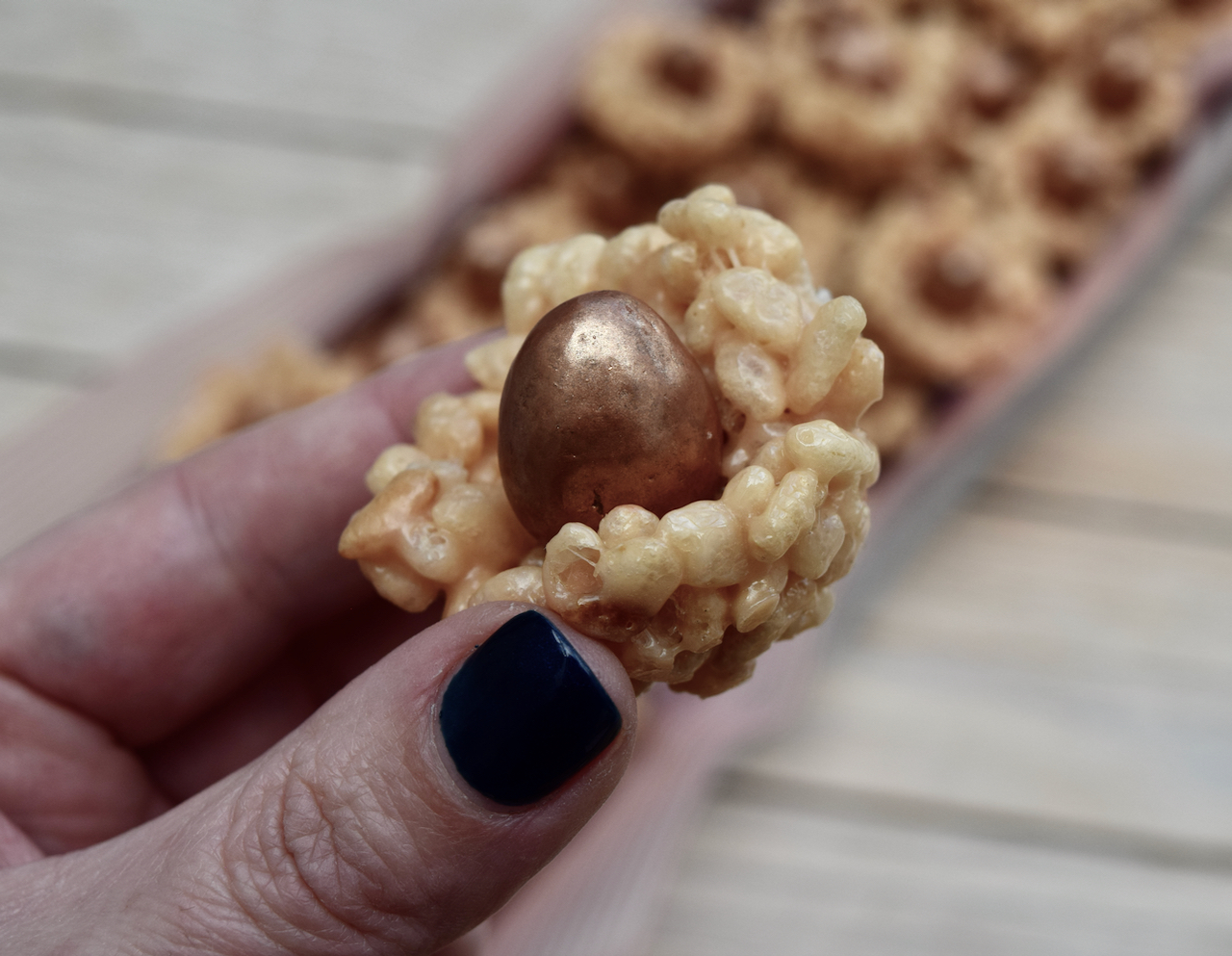 I'm so ready for the long Easter weekend with family and friends and lamb and wine. And Caramilk Krispie Easter Nests, because I have a lot of them, or did at the time of writing. George is home from uni, so if there's one left by Easter it will be a miracle.
Lucy x
Caramilk Krispie Easter Nests recipe
Makes a very generous 48 mini muffin size nests
You will need buttered mini muffin tins, or use larger muffin tins for more of mouthful
100g butter
100g Caramilk buttons, or the Caramilk chocolate
100g marshmallows, mine were mini but larger ones are ok too
150g rice cereal
Some sort of mini eggs to pop in the middle of each nest, I used 3 packets of Golden Eggs
In a large bowl or saucepan, either in the microwave or on the stove, gently, over a low heat, melt the butter, chocolate and marshmallows until they've melted. Take off the heat and stir well with a spatula until fully combined.
Fold in the rice cereal until it's well covered in the chocolate mixture then spoon generous teaspoons into each mini muffin hole. Press down with the back of a spoon to make a small recess, and pop a mini egg into each one.
Put in the fridge until set, about an hour, then devour.
These will keep, in a container, in the fridge for up to a week.