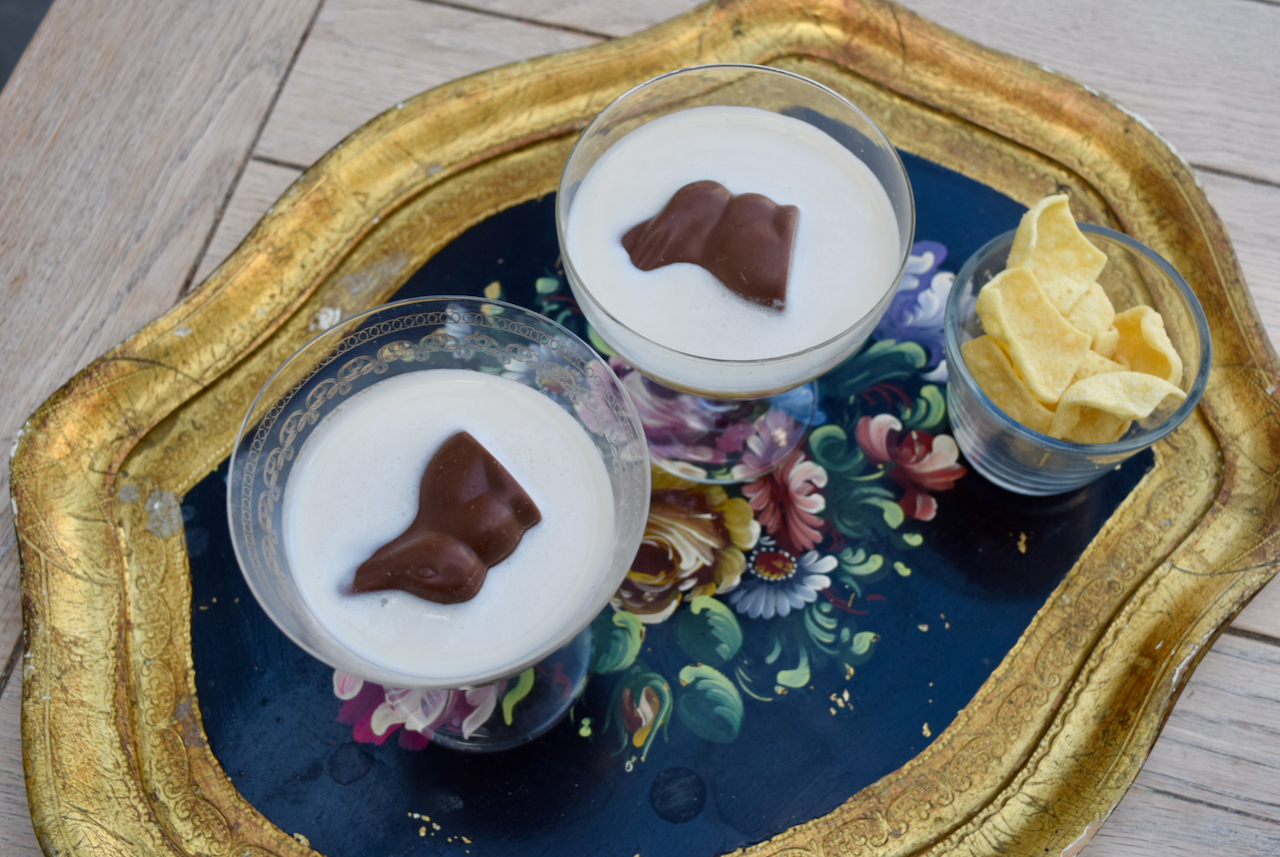 White Rabbit Cocktail
Happy Easter one and all. The sun's out, for the moment at least, and it's time to relax over the long weekend. My White Rabbit cocktail has all you need to aid that enjoyment; two shots of booze and a chocolate garnish which embraces the whole Easter festivites mood.
This cocktail ticks all the boxes in our house. It's cream based, making it one for Clyde and the gin and amaretto embrace two of my top five spirits. The White Rabbit isn't too heavy, the gin adds a fresh kick, the amaretto brings nuts and the lemon curd sweetens it to perfection. The chocolate rabbit garnish is a nod to the Easter break; if you're enjoying this at any other time, pop an edible flower on top for a totally elegant touch.
It's time to get out in the garden, find a little patch of sun and shake yourself up a White Rabbit or two.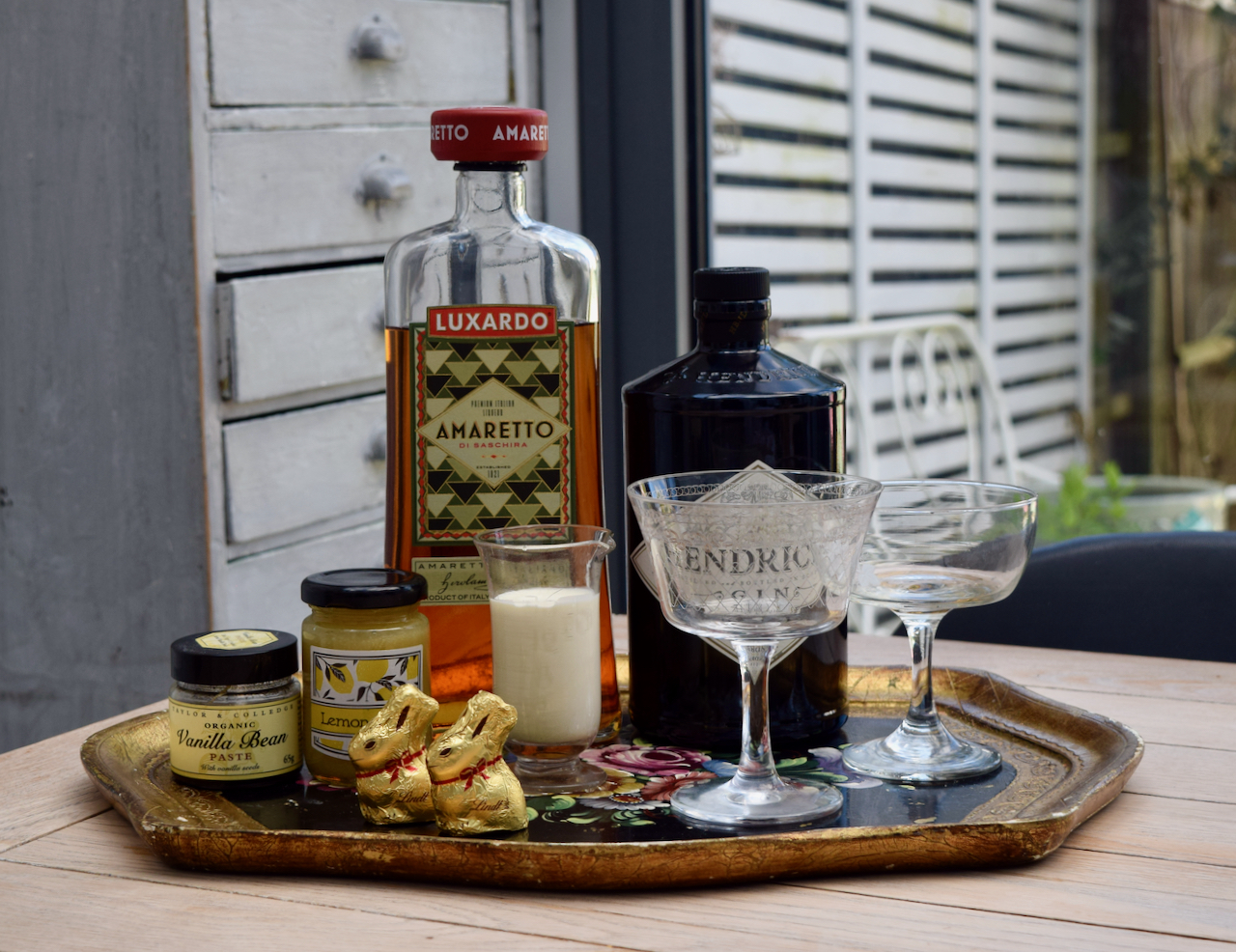 This cocktail recipe makes two this week, as who wants to drink alone in the sunshine? To be fair, we've got a house full of people so we will be doubling, if not trebling, this recipe. It would make an amazing after dinner drink, if you're thinking it's a bit creamy for day drinking *I'm certainly not thinking that*.
Start with your cocktail shaker. Don't add the ice yet as you want to give the ingredients a little stir before you shake. Spoon in the lemon curd and vanilla extract then pour on the gin.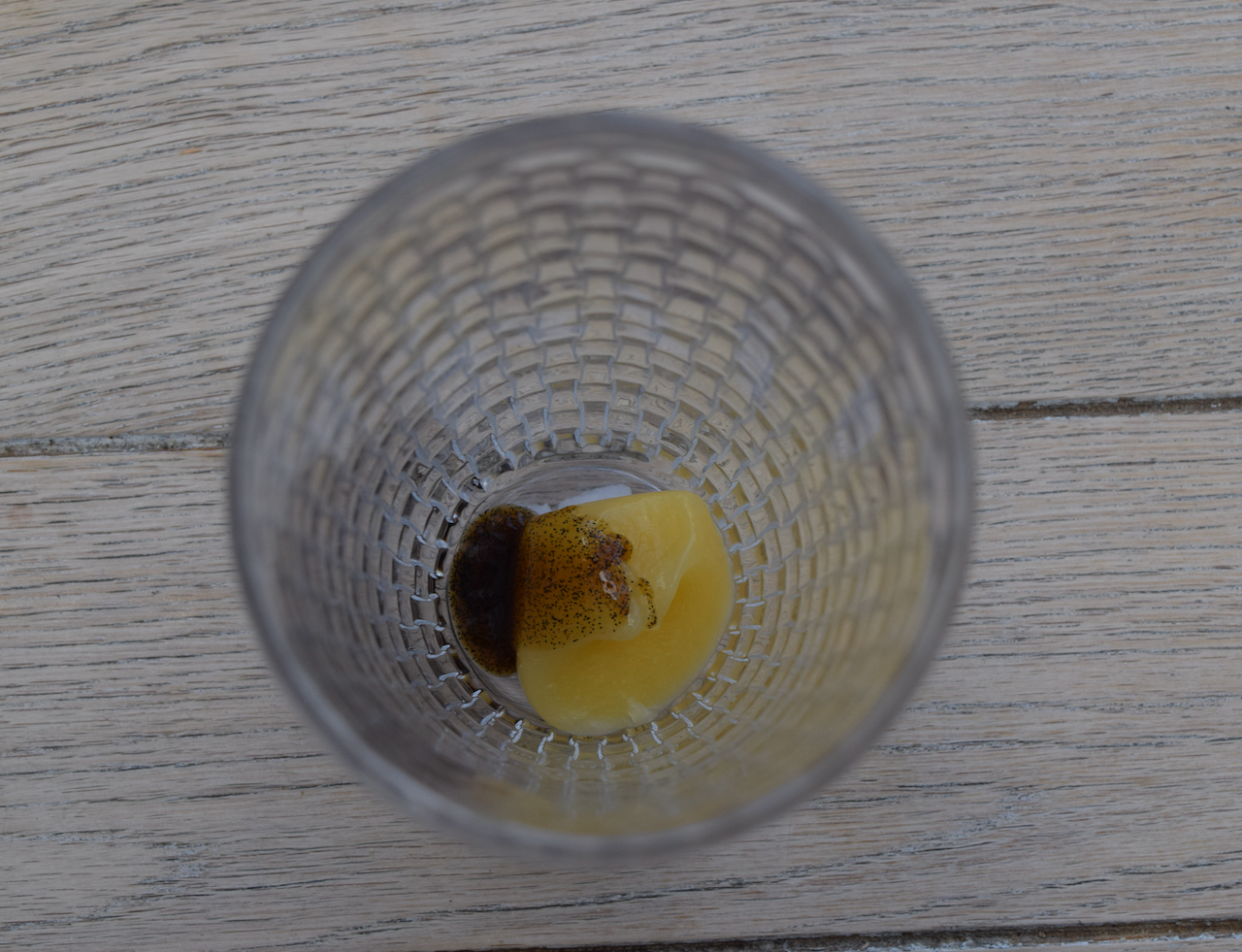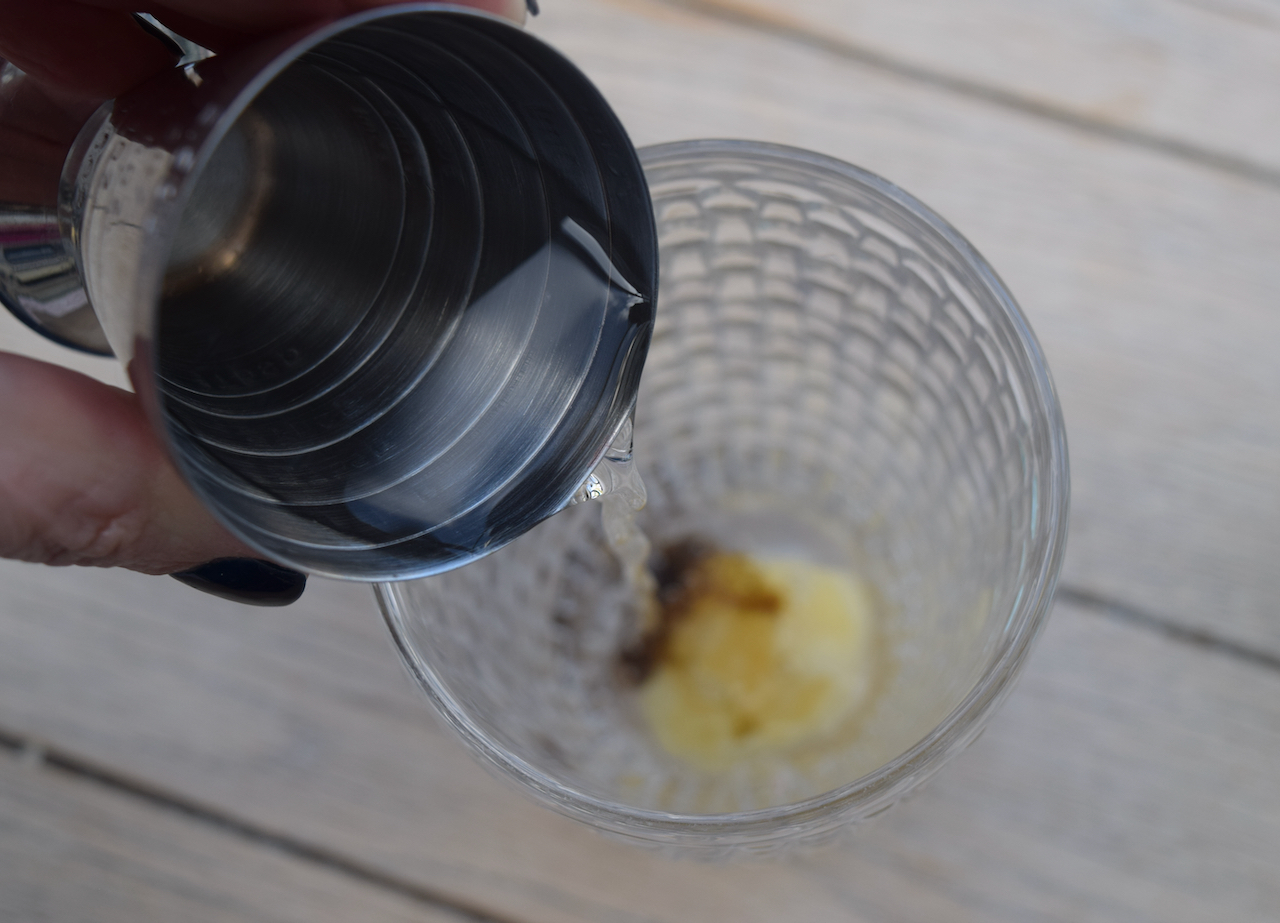 Pour in the amaretto and cream, give it a really good stir to combine, then add some ice and shake until the shaker feels super chilled to the touch.
Pour into an elegant cocktail glass, mine were coupe stylie, and garnish with a festive chocolate of your choice.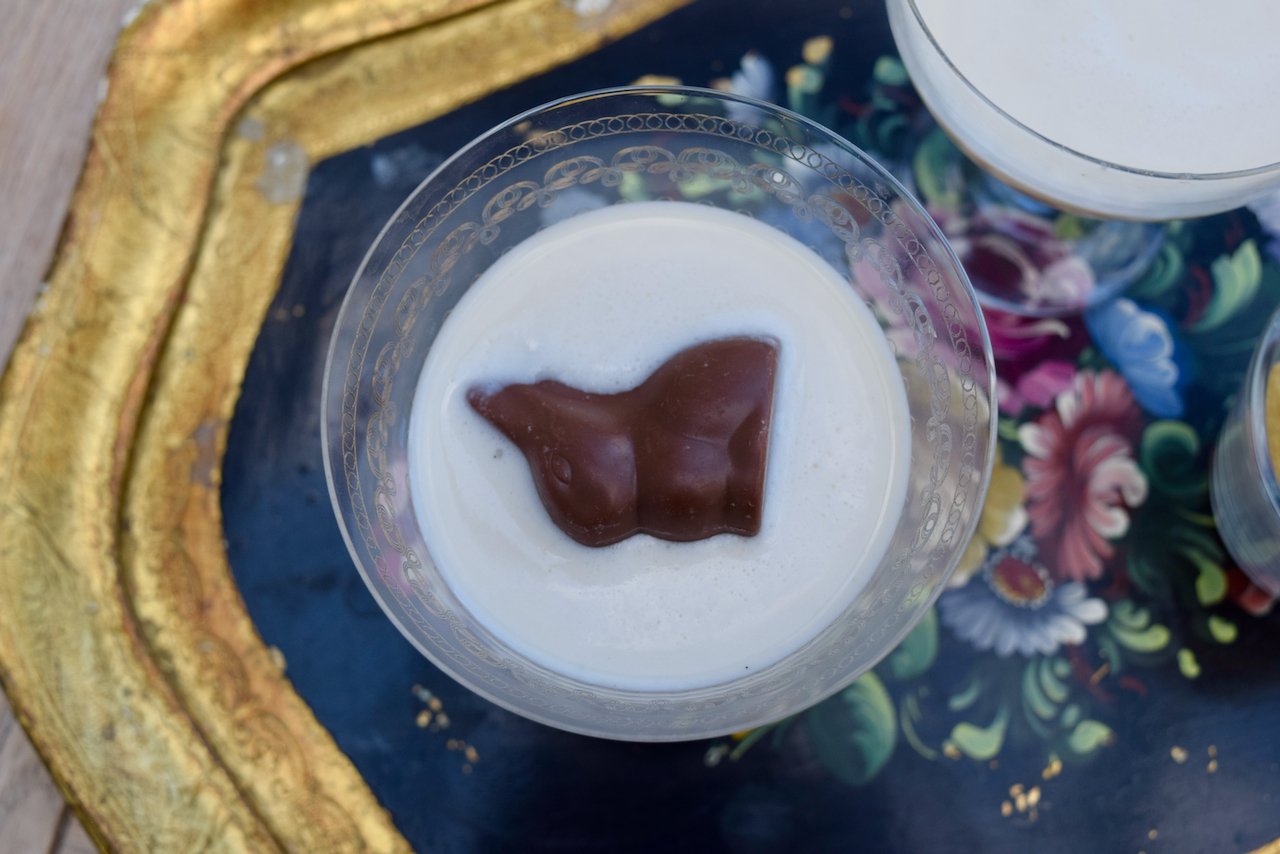 Fresh, zingy and with an edible garnish, what's not to love here?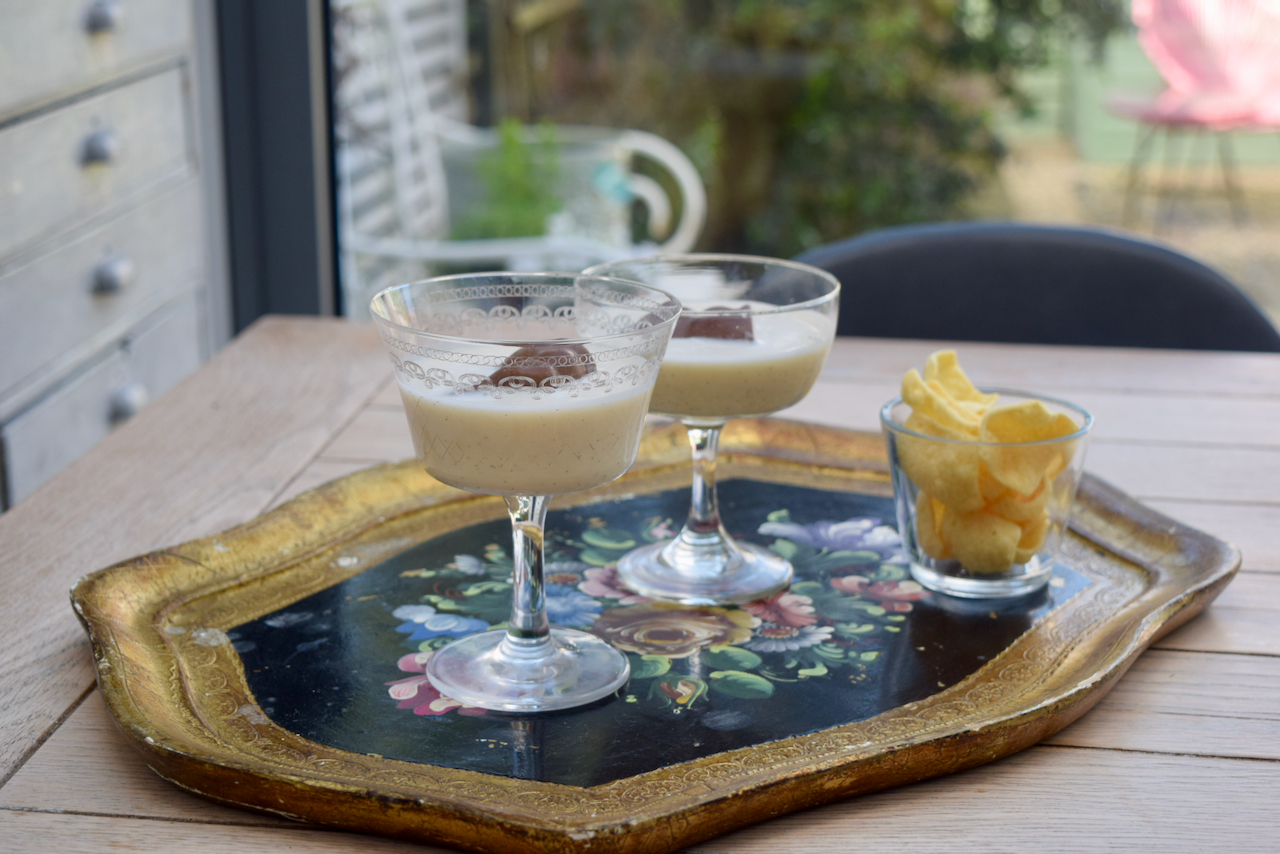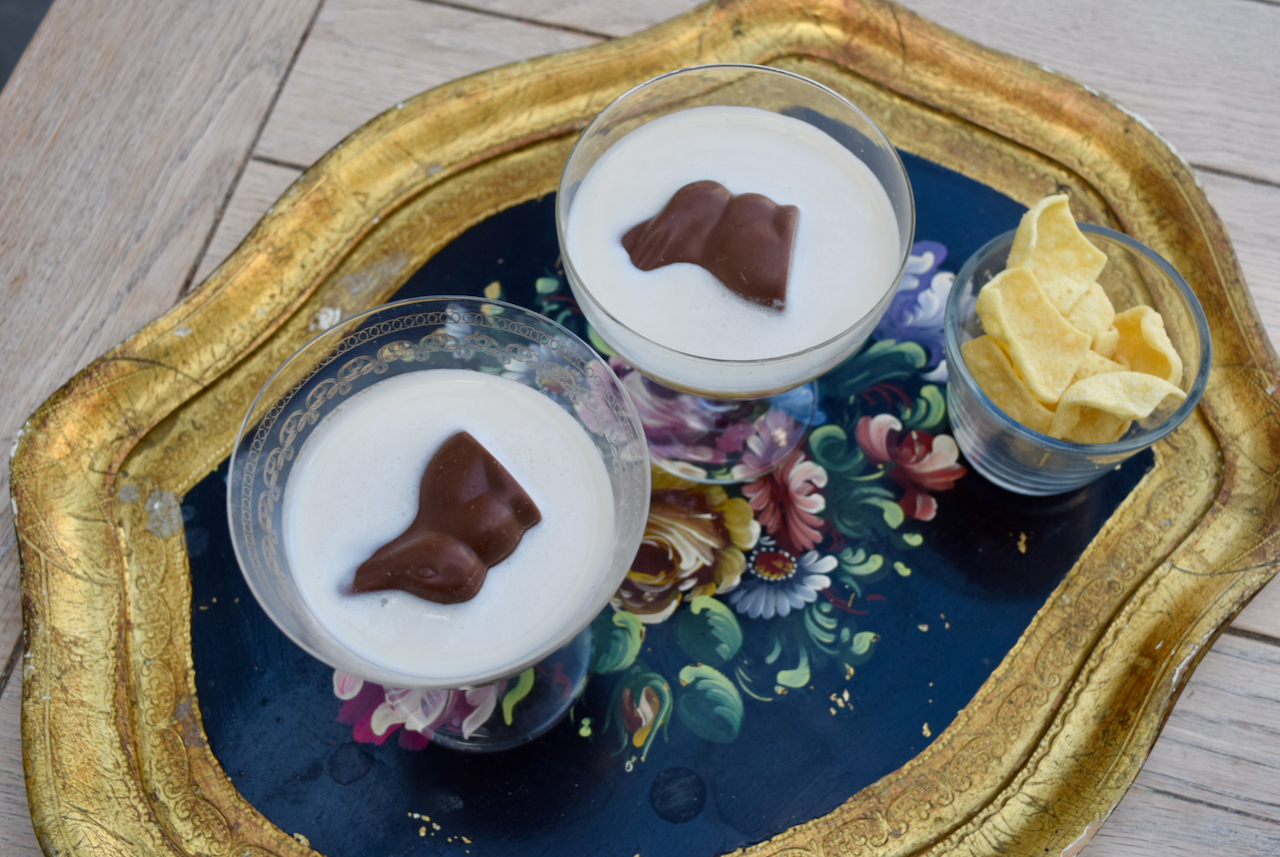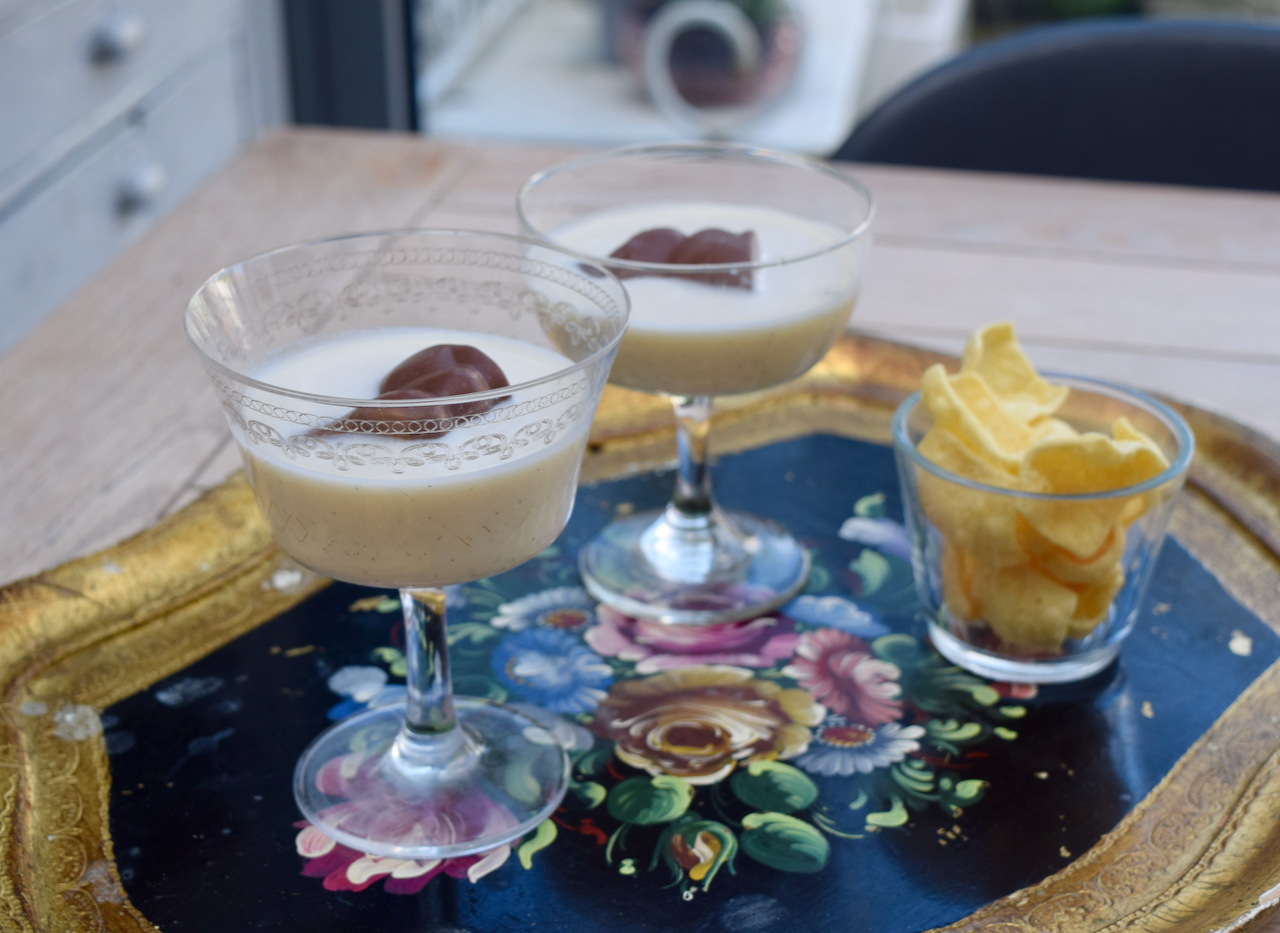 Hope you love my Good Friday Cocktail offering; it's really bloody good.
Happy Easter to you and yours.
Lucy x
White Rabbit Cocktail
Makes 2
You will need a cocktail shaker and two elegant glasses
60ml gin
50ml Amaretto
50ml double cream
1 teaspoon lemon curd
1/4 teaspoon vanilla paste or extract
Ice
A chocolate rabbit to garnish, or if it's not Easter, edible flowers would be lovely
Take your cocktail shaker and add the lemon curd, vanilla, gin, amaretto and double cream. Give it a little stir to mix then add ice and shake until the shaker feels chilled and everything's combined.
Pour into two elegant coupe style glasses and drop in a chocolate rabbit, if you feel that way inclined. Sip and enjoy.