Turkey and Ham Pie Recipe
Well we made it! That's the year's biggest roast cooked and devoured for another season. In our house, however, where my father cuts the turkey so thin you can see your plate through it, we may be eating turkey for the next month. Our big old bird was delicious, however, the leftovers have a rather haunting presence and I lie awake at night planning what to do with them. Putting them in the bin being one of the ideas I am trying to ignore.
We have, as a family, three standard turkey leftover recipes and this delicious Turkey and Ham Pie is one of our favourites. The other two, in case you were wondering, are Turkey Soup and Turkey Croquettes, the 70's classic.
You don't have to use left over turkey and ham for this pie either. Do feel free to roast a chicken with the sole purpose of making the pie in mind. Or use whatever you have to hand to mix in with the fantastic, leek laced, creamy sauce. This pie serves 4 to 6, appetites, and just how many Roses chocolates you ate over the festive period, dependent.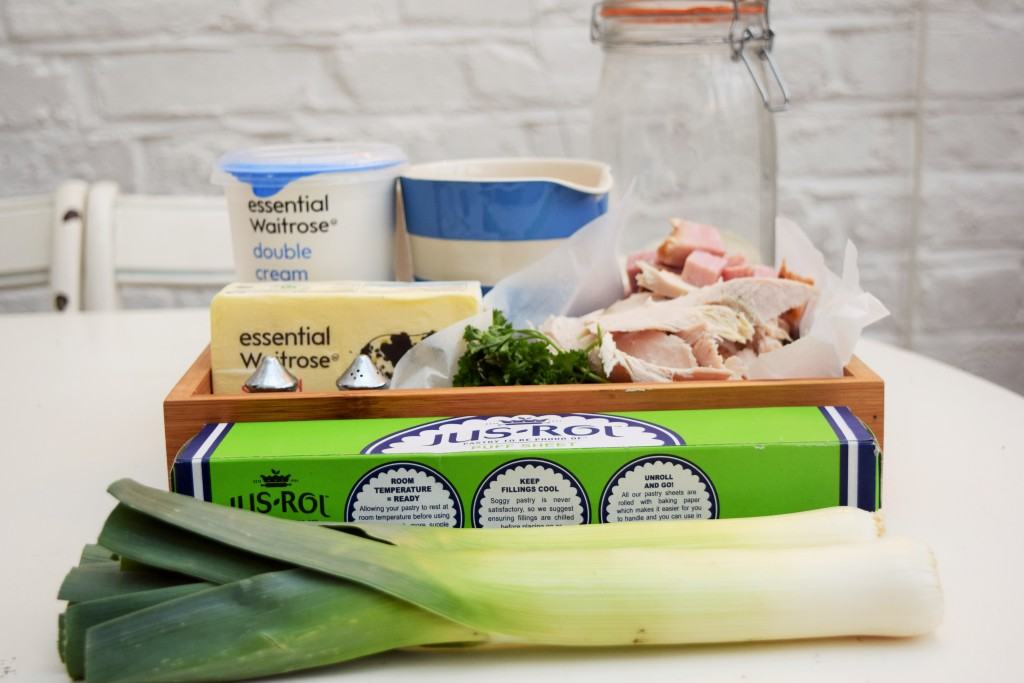 Here's what you need. I had all but the leeks left over from my Christmas haul. I over-shopped to the tune of about 40 jars of chutney. If any one has any good recipes for left over chutney, I will gladly have them please.
Start by pre heating the oven to 170 degrees fan assisted. Then rinse your leeks and chop finely. Add these to your large frying pan where the butter and splash of olive oil are heating up nicely. Let these soften for around 10 minutes, you don't really want them browning, so do this over a good low heat.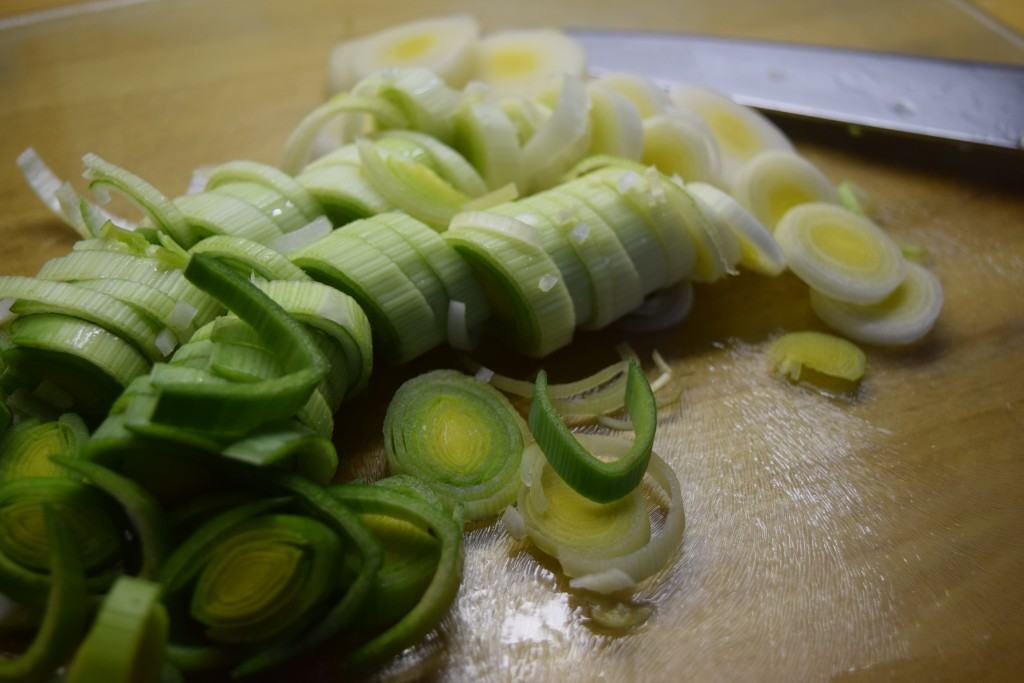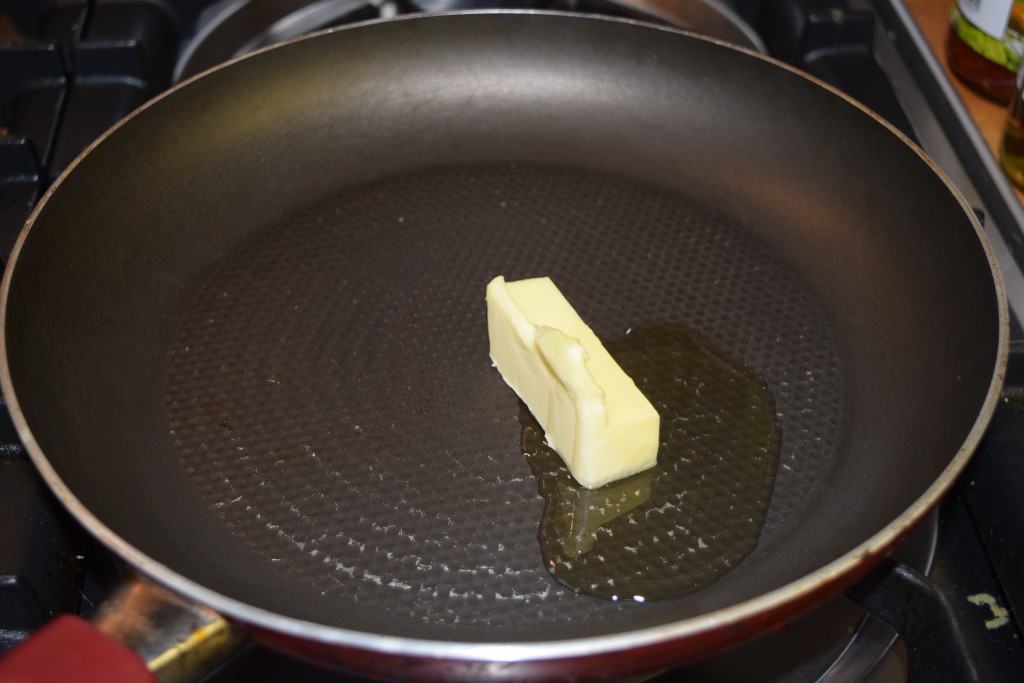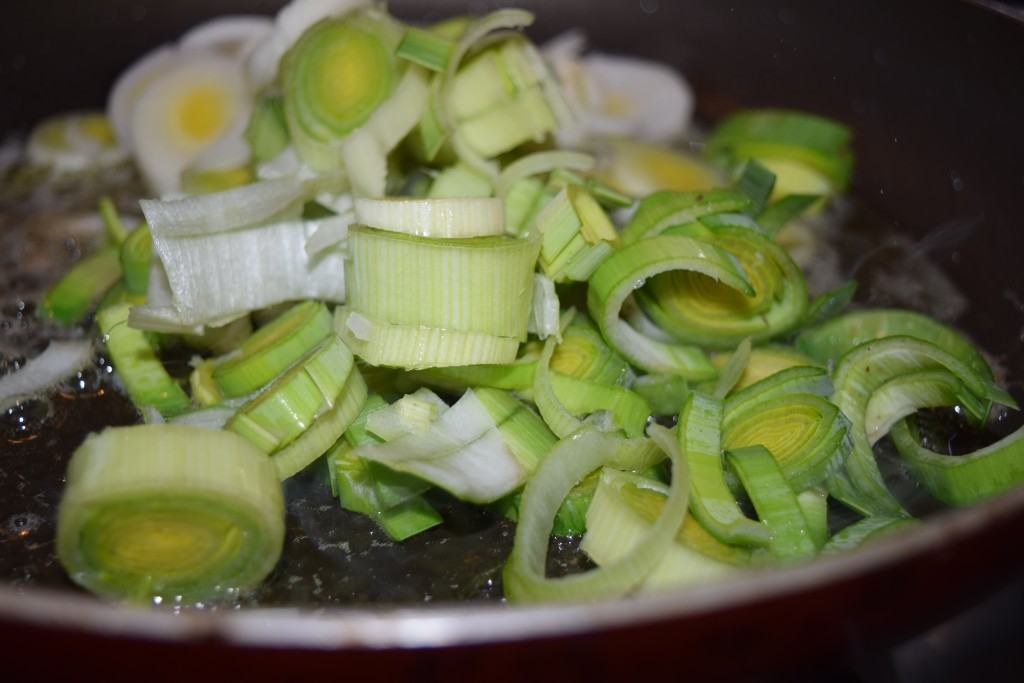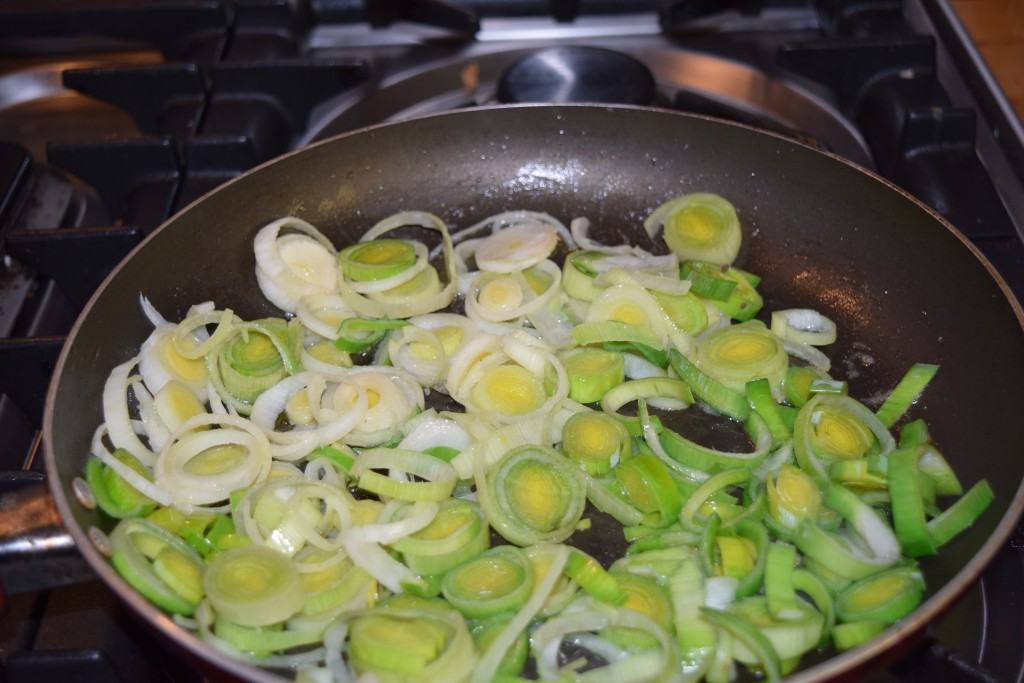 Once these are softened, season with salt and pepper then stir in the three tablespoons of plain flour until well mixed with the leeks. Then gradually stir in the chicken stock, bit by bit, to ensure a smooth sauce.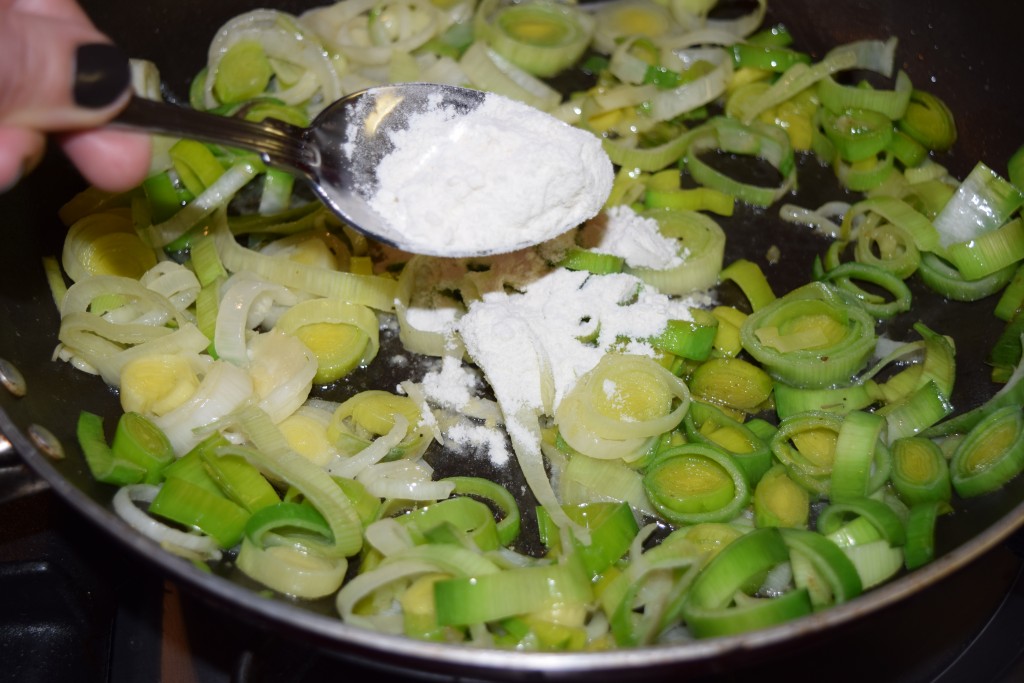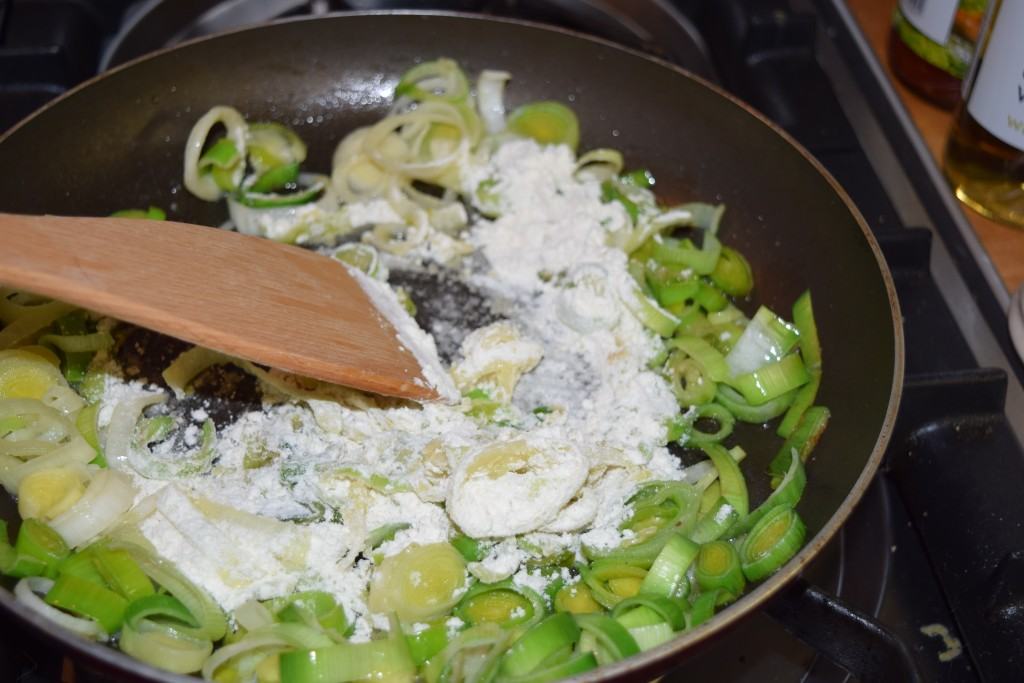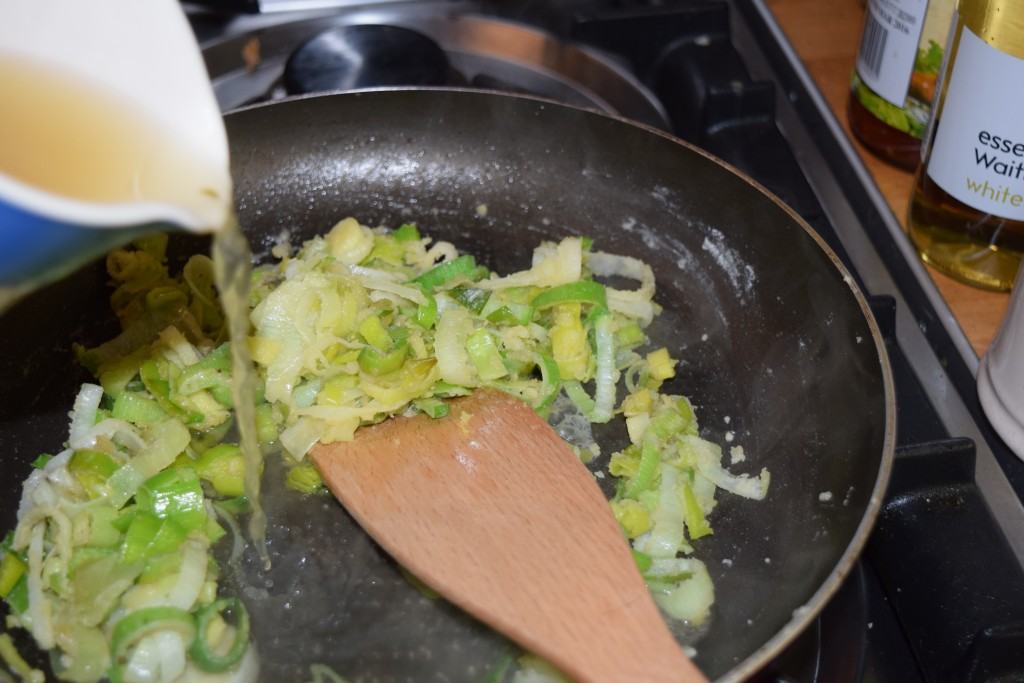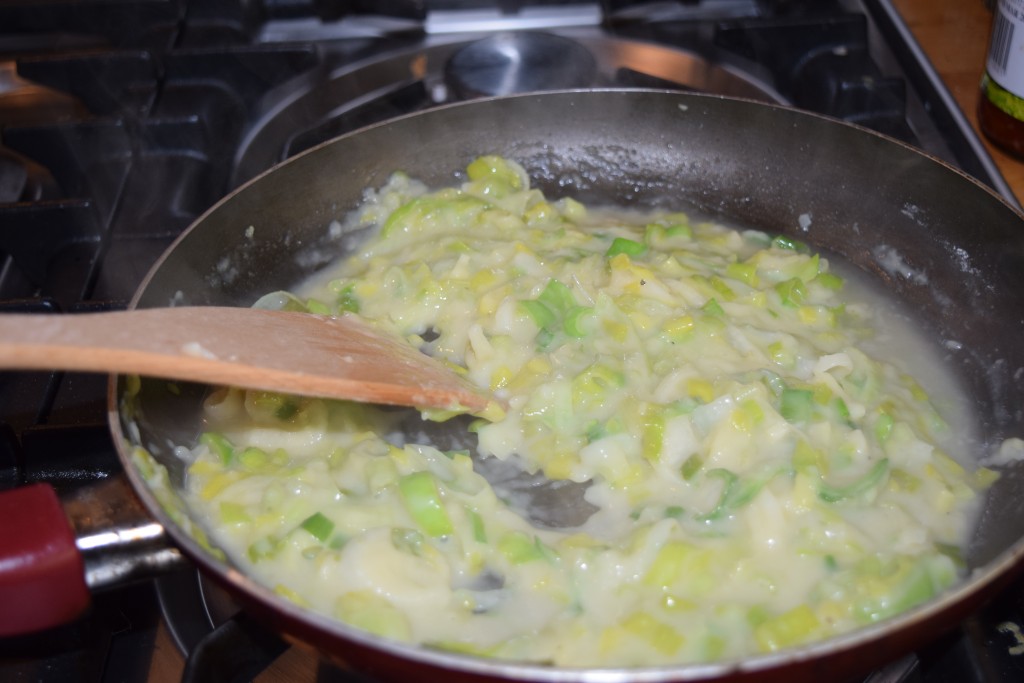 Stir in the cream and chopped fresh parsley for richness and flavour.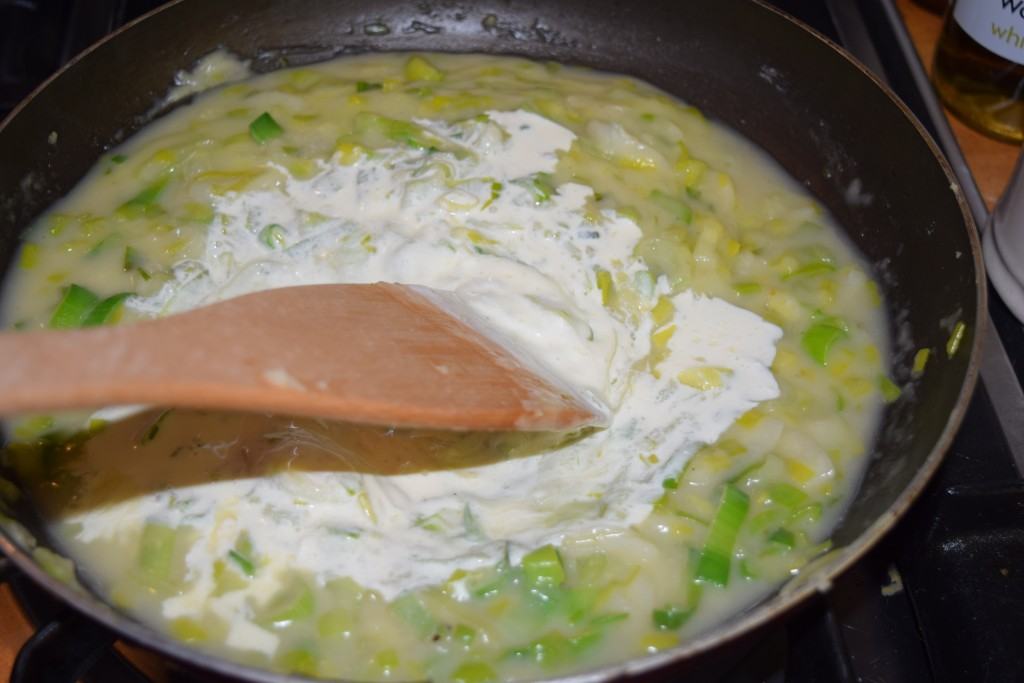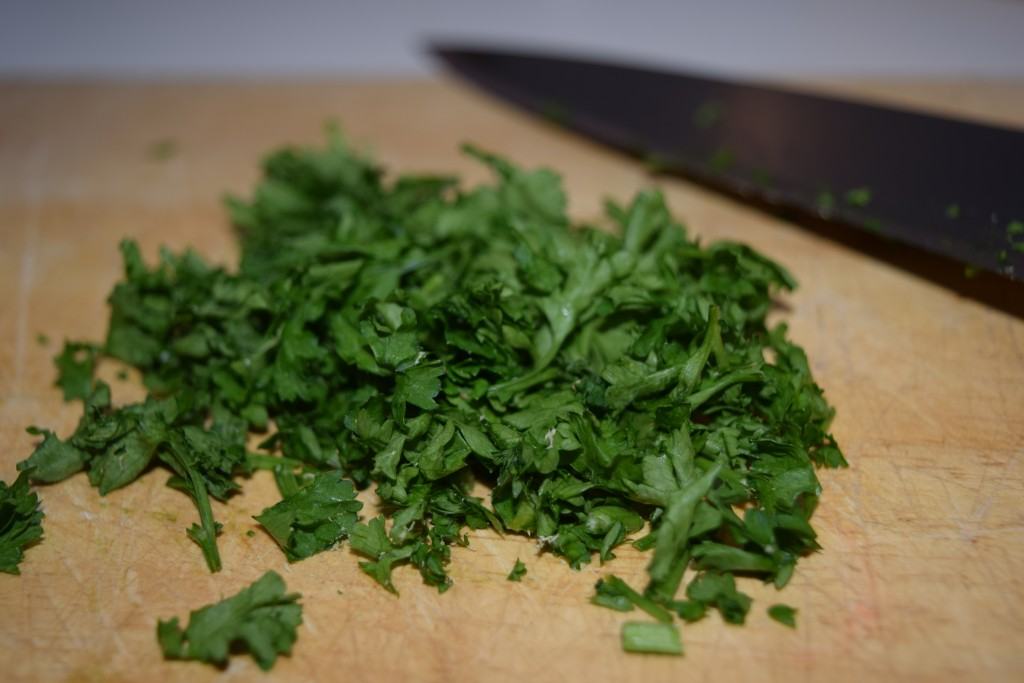 Now add the lovely festive ham and turkey leftovers, chopped into bite sized pieces. Check for seasoning, adding extra if needed. Mix well then tip into your buttered pie dish. Make a hole for your pie bird, or upturned egg cup, to allow the steam to escape and ensure you have crisp pastry.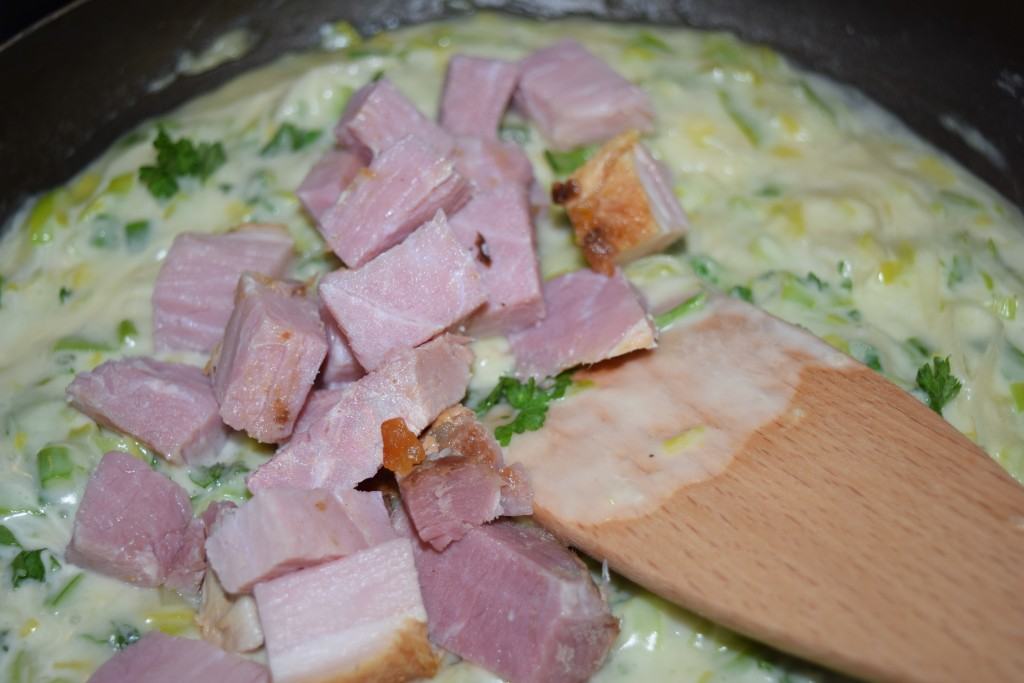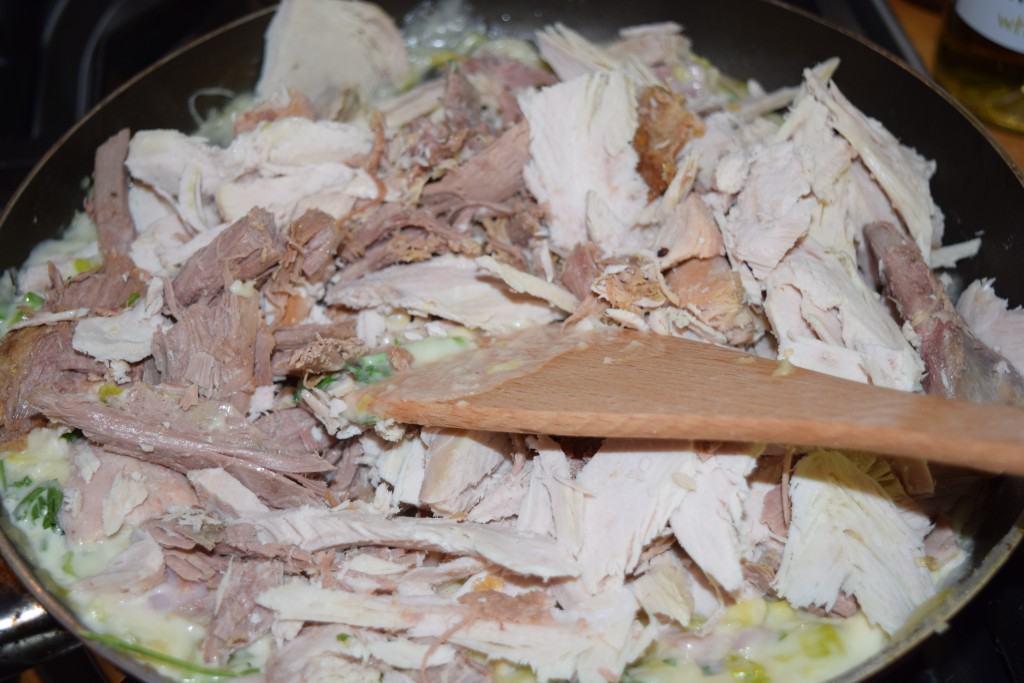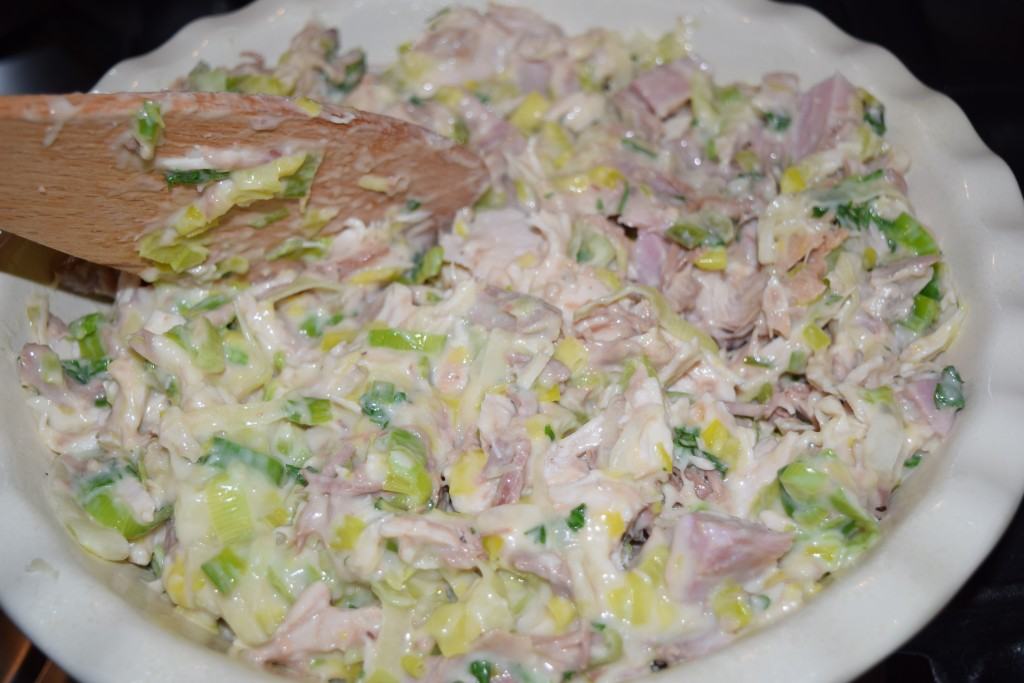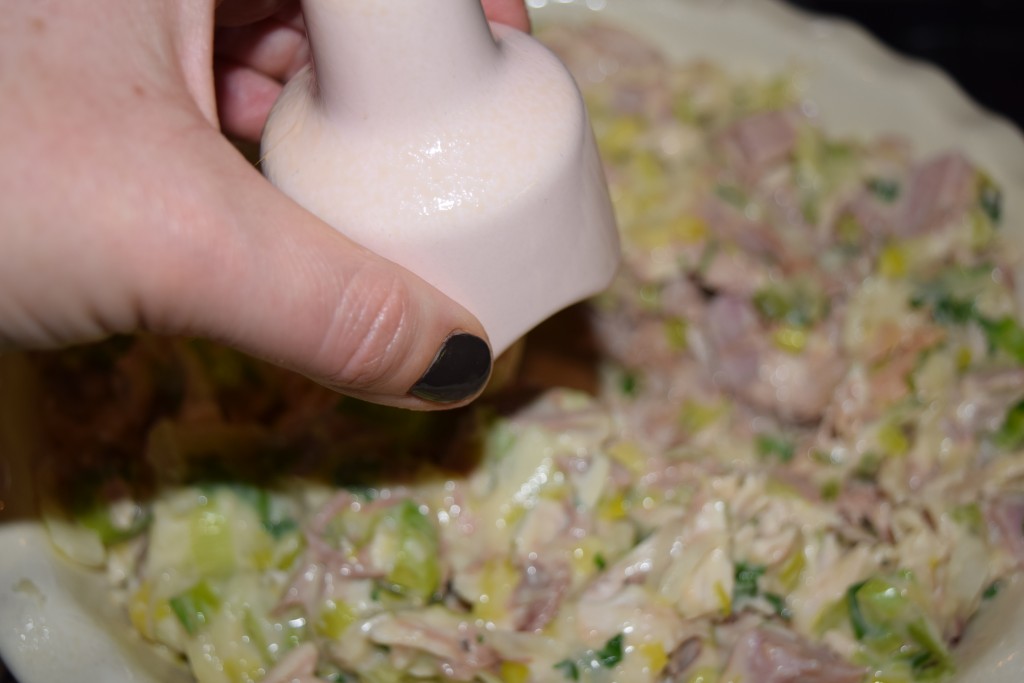 Take the sheet of puff pastry out of the packaging, or make your own – well done you if this is the case – after Christmas I don't care if I never cook again. Give it an extra roll to ensure it will fit over the pie dish, then lay it over your filling.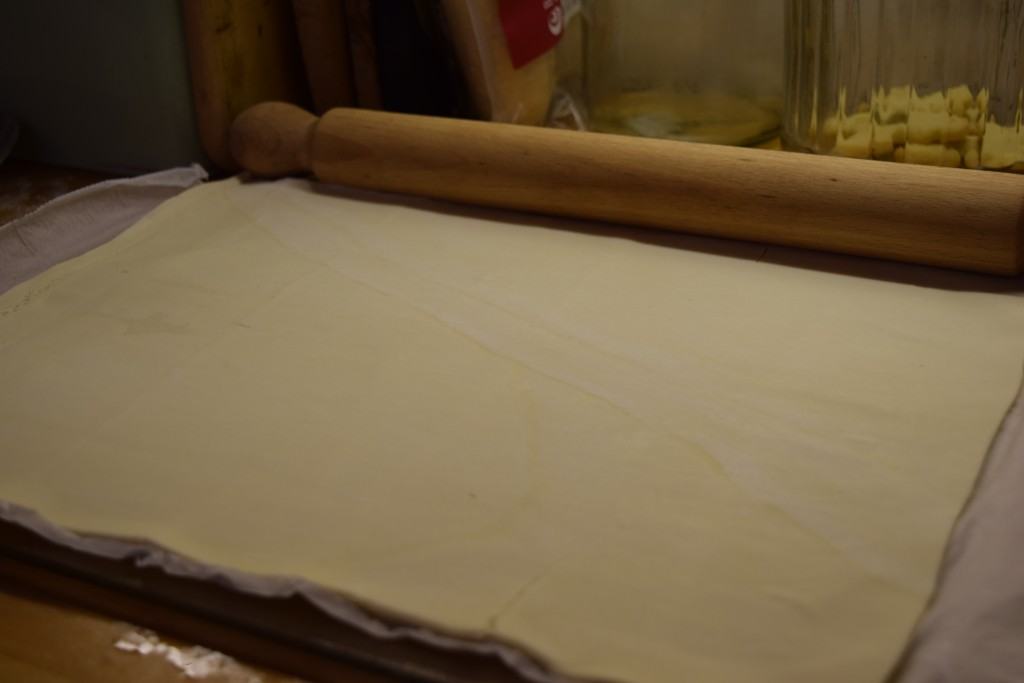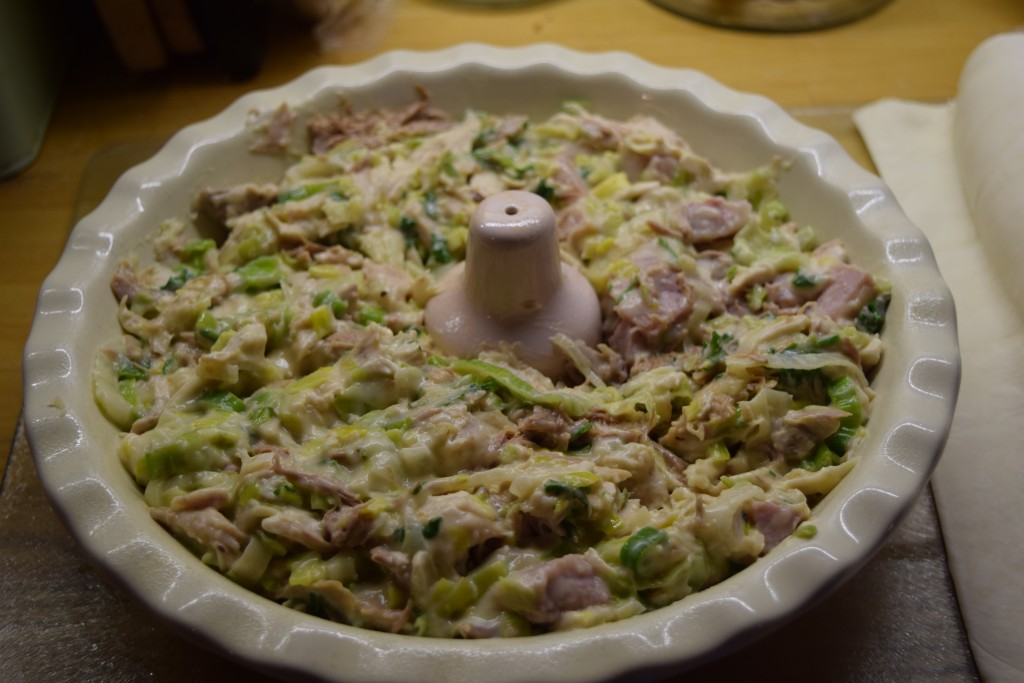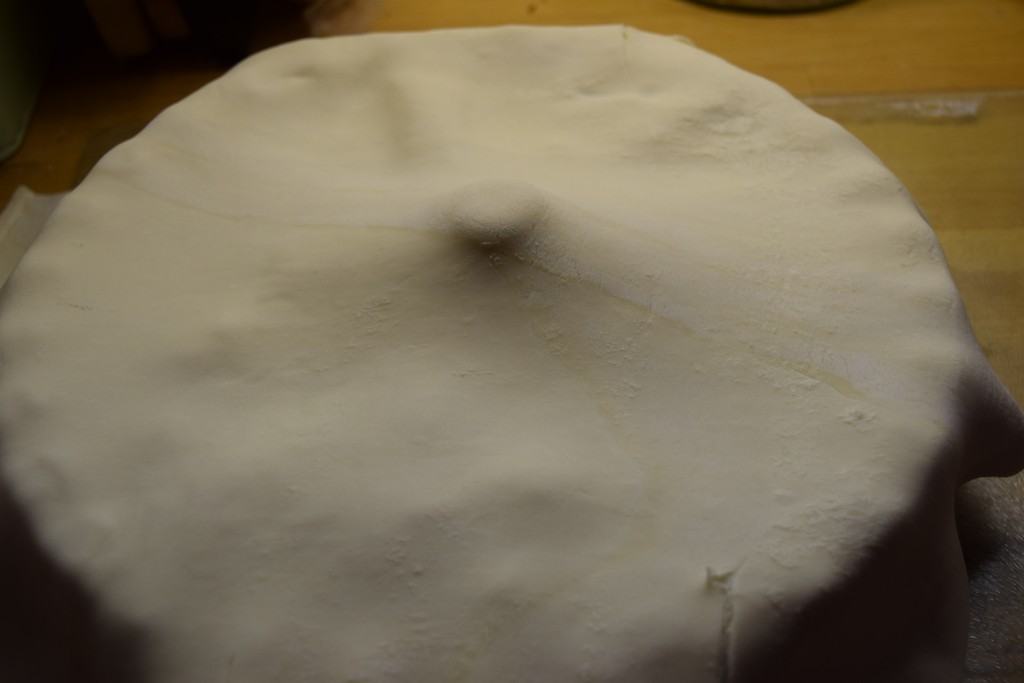 Cut a cross over the pie bird to allow the steam to escape then trim the edges to fit round the dish. Crimp them to make a decorative finish then roll any extra scraps of pastry into festive shapes and add to the top of the pie.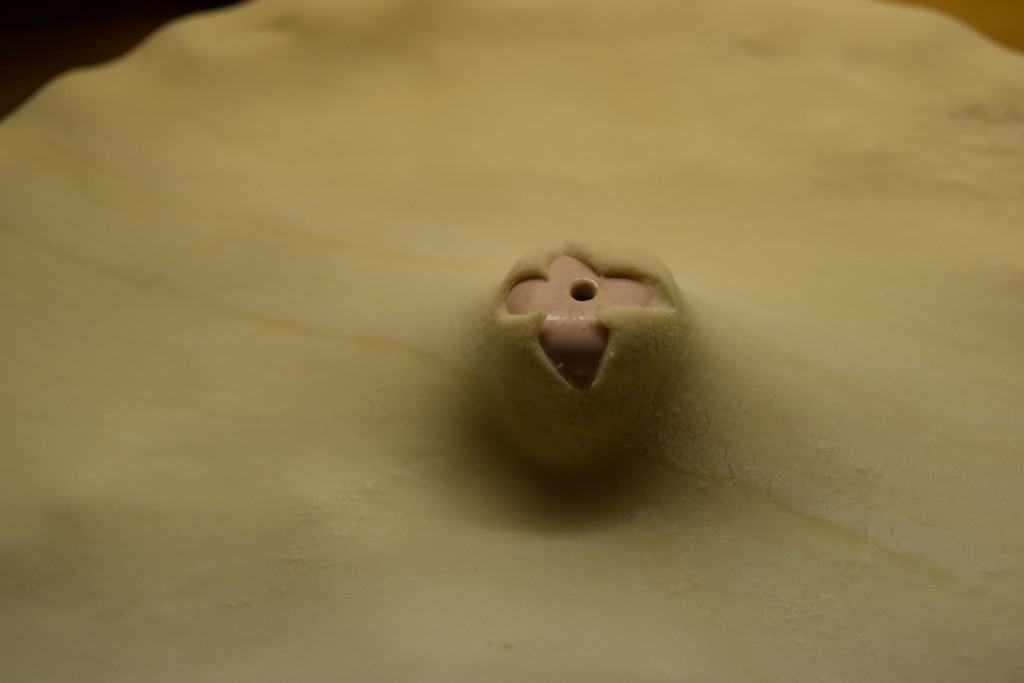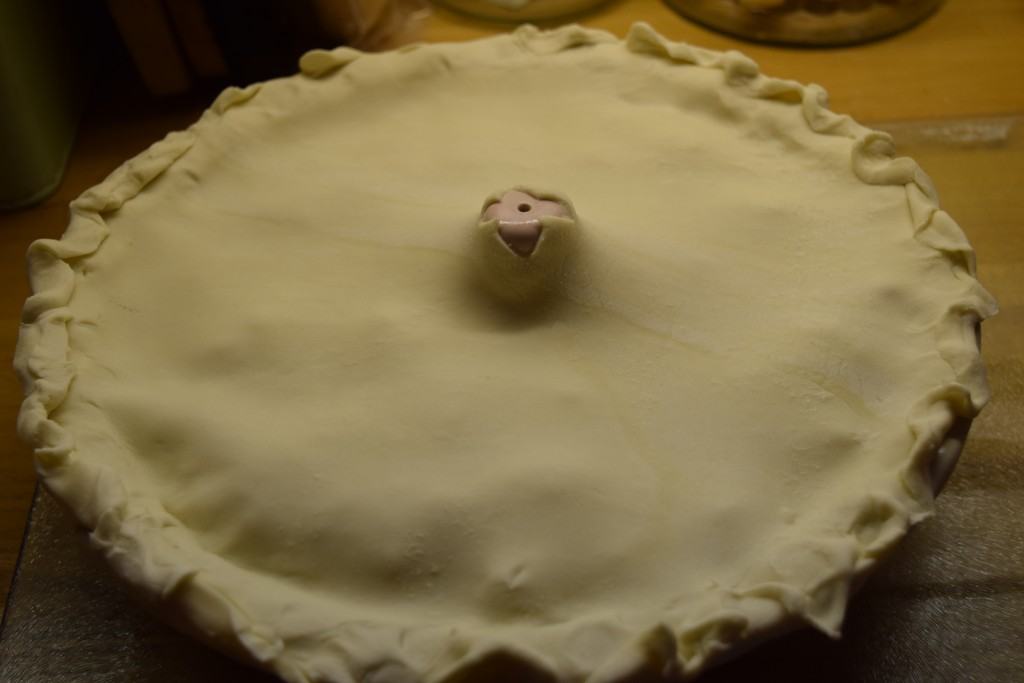 Glaze this delicious looking offering with one beaten egg then put in the oven for 30 to 35 minutes.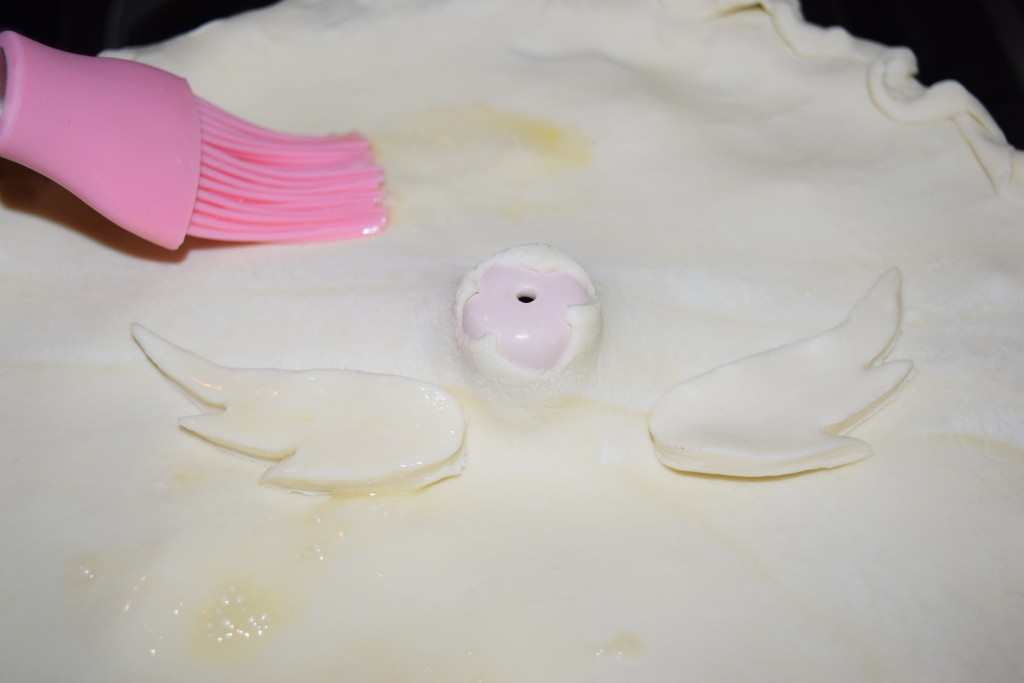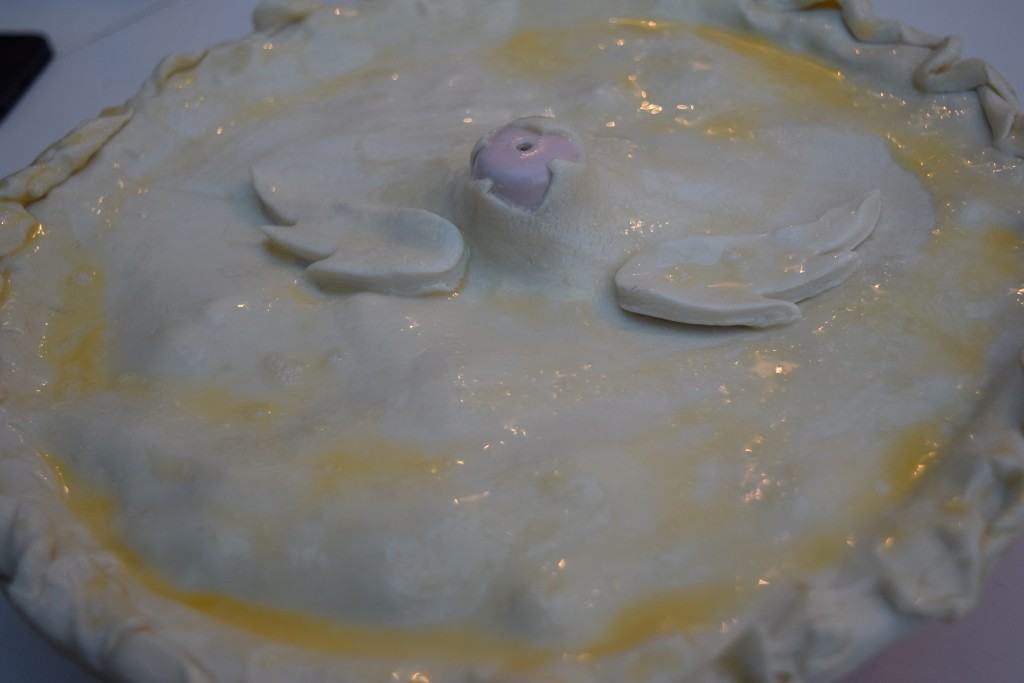 And here it is after the allocated oven time, something for the whole family – are they still all here – to enjoy.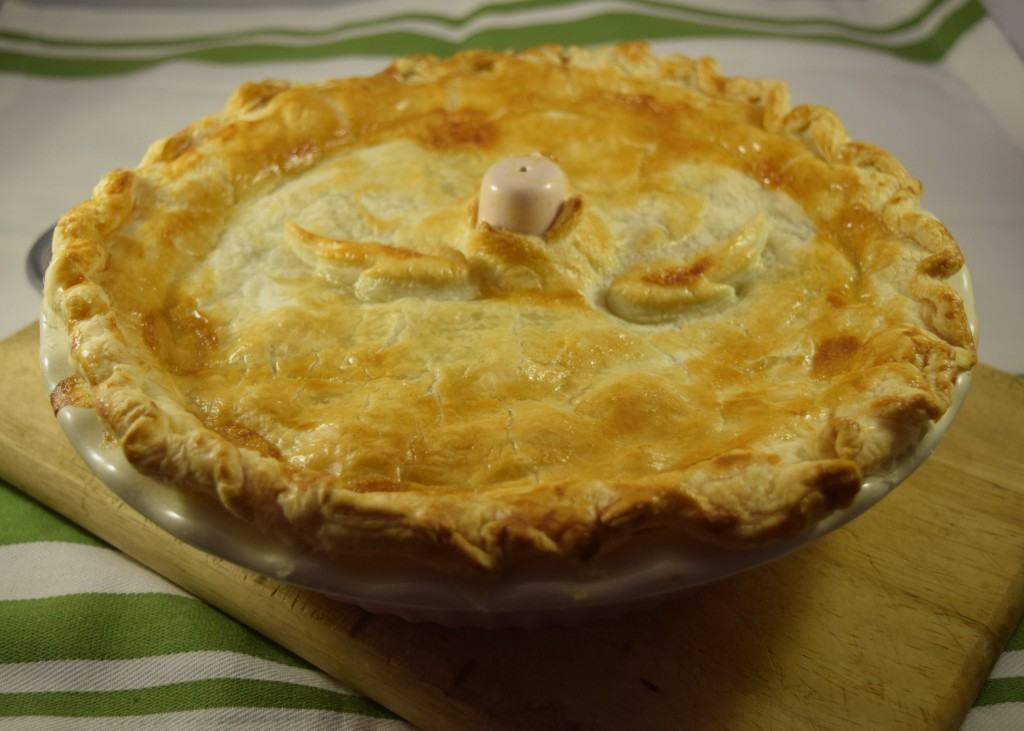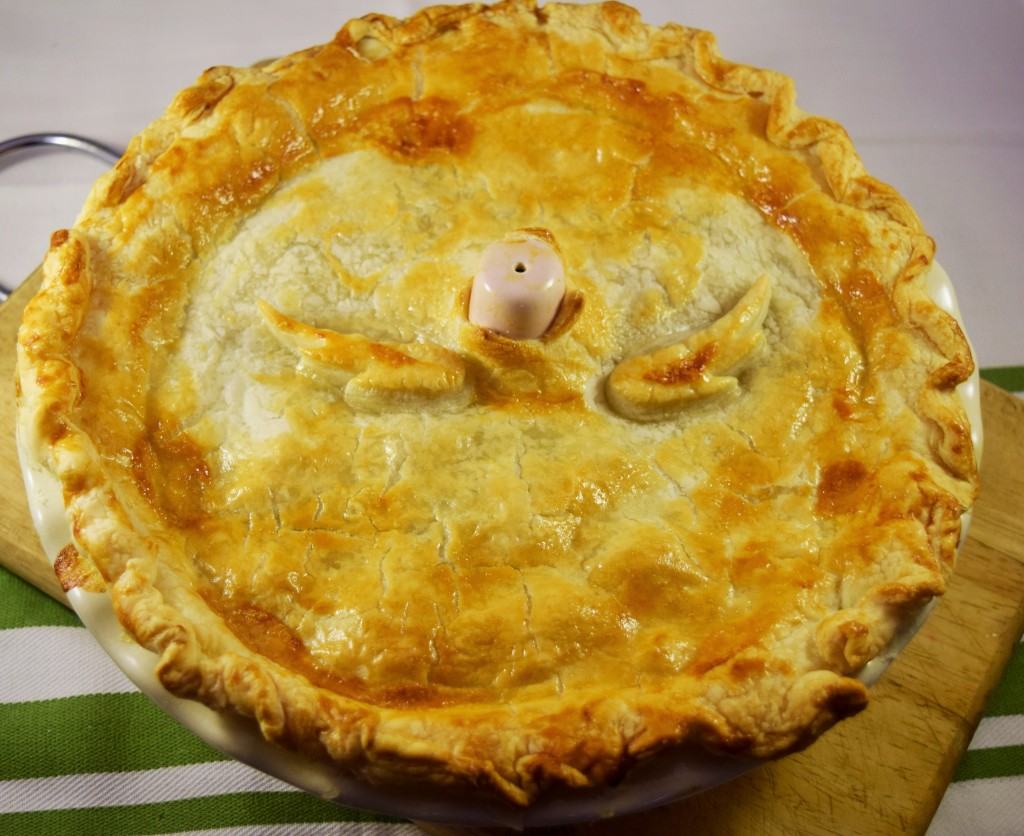 The wonderful meat, encased in delicious sauce, gives a new lease of life to your Christmas leftovers.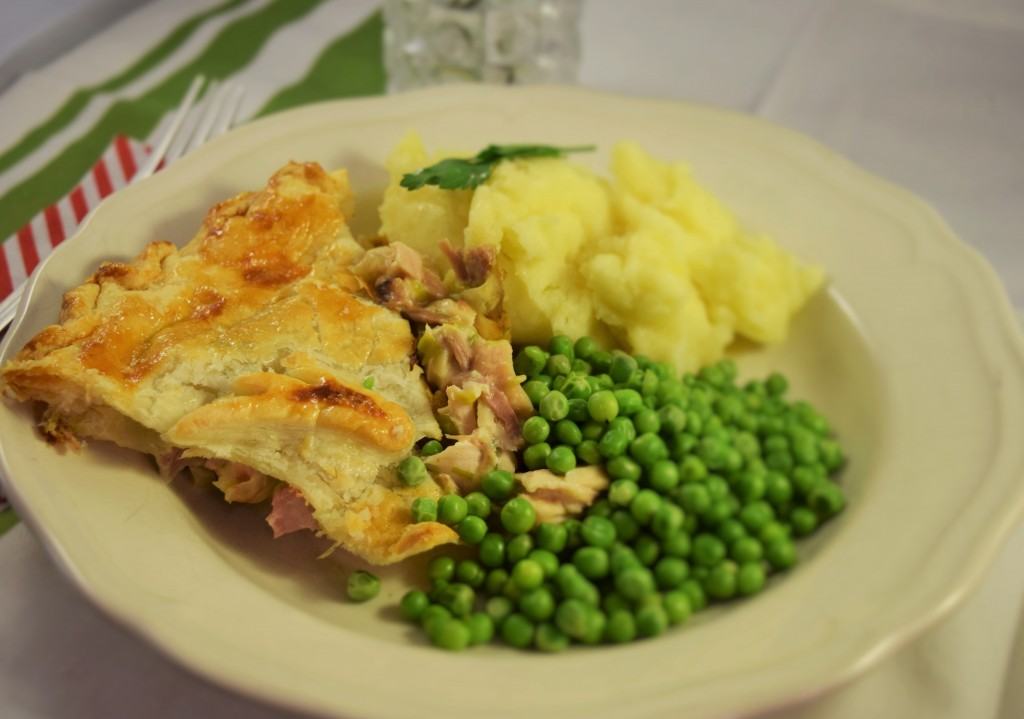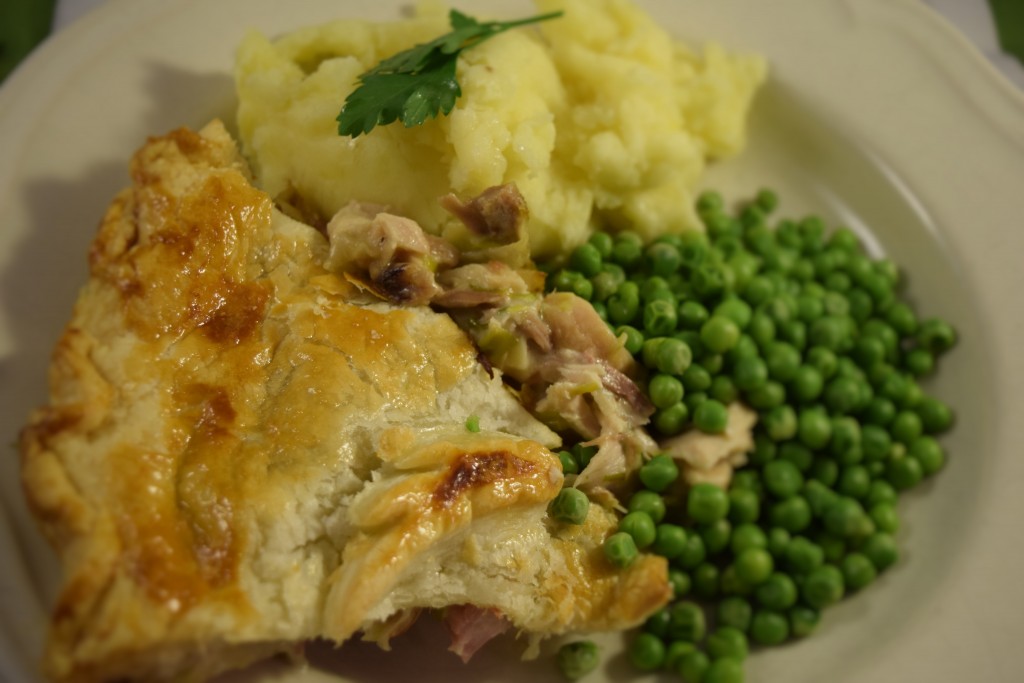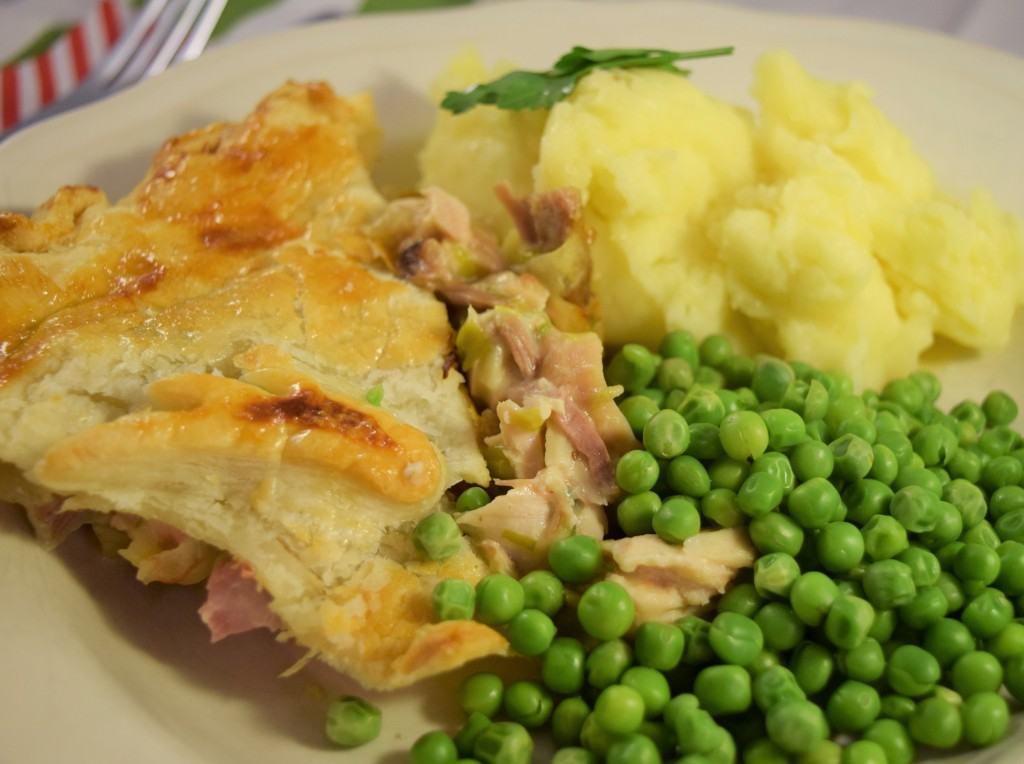 I hope you have all had a fantastic stress free Christmas and that this easy recipe becomes part of your festive traditions.
Lucy x
Turkey and Ham Pie Recipe
Serves 4 to 6 people
You will need a large-ish pie dish of your choosing, pre heat oven to 170 degrees fan assisted
2 leeks, finely chopped
25g butter
splash olive oil
salt and pepper
3 tablespoons plain flour
400ml chicken or turkey stock
3 tablespoons double cream
150g to 200g chopped cooked ham
400g to 500g chopped cooked turkey
2 tablespoons chopped fresh parsley
320g sheet puff pastry, or your own puff or shortcrust pastry
1 beaten egg for glazing
Pre heat the oven to 170 degrees. Add the butter and splash of oil to a large frying pan and heat gently. Add the finely chopped leeks and sauté until just soft, you don't want them to colour here, this will take around 5 to 10 minutes. Season with salt and pepper then stir in three tablespoons of plain flour. Cook this off for around 2 minutes then start to stir in the 400ml of chicken or turkey stock, adding it gradually so it doesn't form lumps. When you have a smooth sauce add the three tablespoons of double cream and freshly chopped parsley. Cut your turkey and ham into bite sized pieces and stir through the sauce. Add this mixture to your buttered pie dish. Give the sheet of pastry an extra roll to make sure it will fit over your dish then lay over the top of the pie filling. Trim the edges then crimp them to make an attractive finish and roll any spare pastry into shapes of your choice and place on top of the pie. Beat an egg and brush the pastry with this to glaze it. Bake in the pre-heated oven for around 30 to 35 minutes. Serve hot with mash and a green veg of your choice.