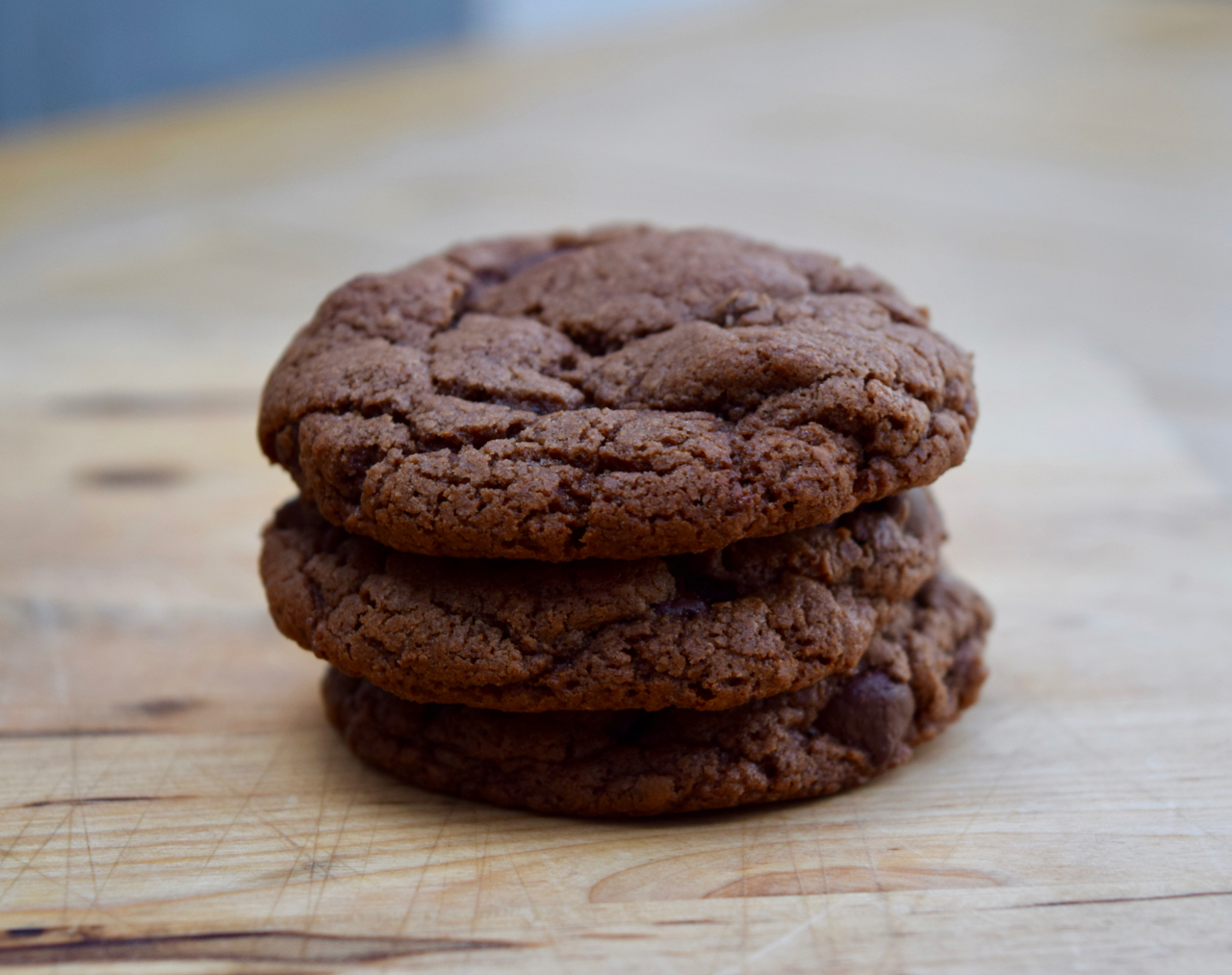 Nutella Cookies Recipe
This time of the year is slightly unsettling. After the euphoria of the summer with it's warm, dusky rosé fuelled evenings, the shorter days and the return to no drinking during the week, routine filled mornings are quite the shock to the system. But it's not all misery based, there are plus points to the start of autumn. a) polo necks are back on, no more sightings of my turkey neck til June b) scrunchy leaves on my morning dog walks and c) the return of Whisky Macs and red wine, we've all had enough rosé to last a lifetime, to be fair. So whether you are seeing your little darlings out of the door to school or just bidding farewell to summer, these Nutella Cookies will make you feel just a tiny bit better.
There's nothing I love more than a recipe with only a few ingredients. These Nutella Cookies only have 5, one of which is baking powder, so that barely counts. They are so simple, they only dirty one bowl and taste amazing. The cookies are soft, as a cookie should be, rich, packed with chocolate and heavy on hazelnut Nutella flavour. One isn't enough, as George will happily vouch for having been accused by Ben of eating 10. I would definitely recommend doubling the recipe if you have hungry teens in your house. It's with huge thanks to To Eat, Drink and Be Married, for the inspiration for these.
We all need an element of cheer at this time of year and if you can't justify eating Nutella straight from the jar with spoon, these Nutella Cookies are the next best thing, and far more socially acceptable. Even if you do eat 10 in one sitting.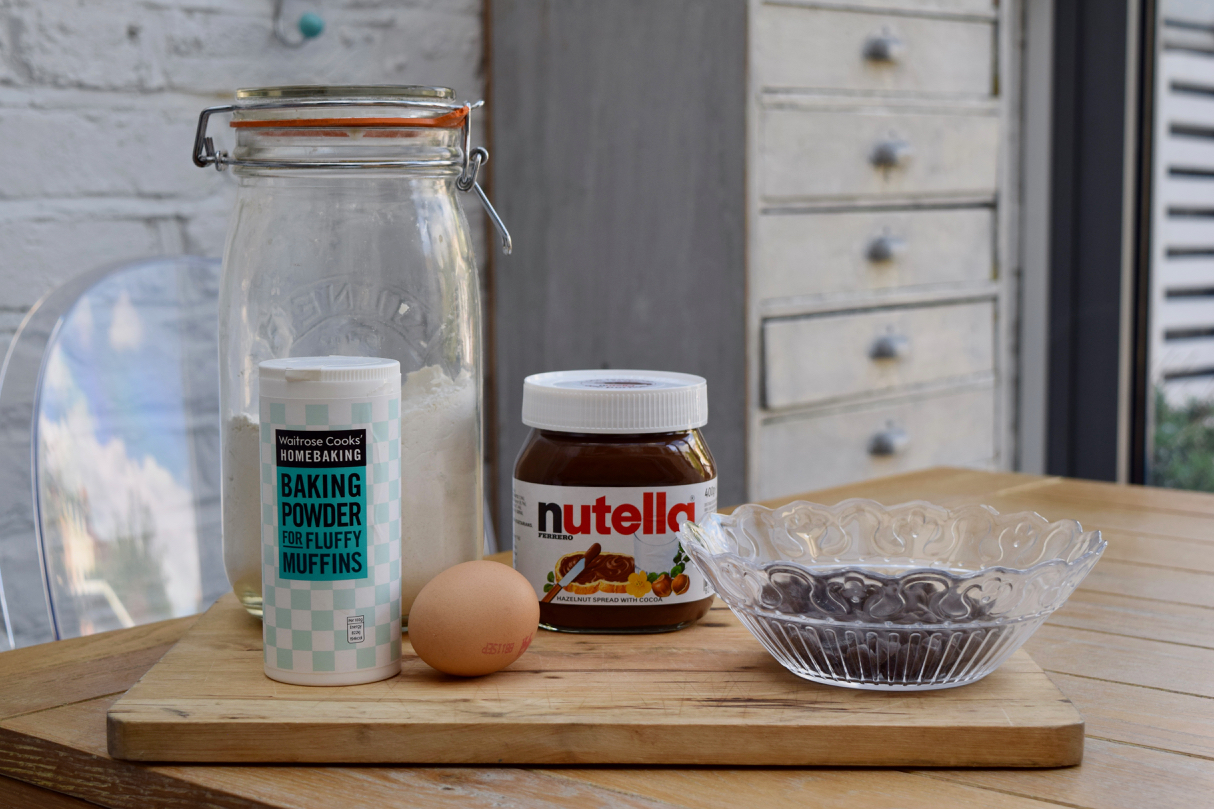 So few ingredients for such huge reward. This scant line up makes 18 chewy, soft, chocolatey biscuits which you and yours will love. I made mine in my stand mixer, but you can easily just use a bowl and a spoon or hand mixer.
As ever, make a start by lining two large baking sheets and pre-heating your oven to 160 degrees fan assisted. Next take your bowl, or bowl of your stand mixer and add the unctuous chocolate hazelnut spread and the egg.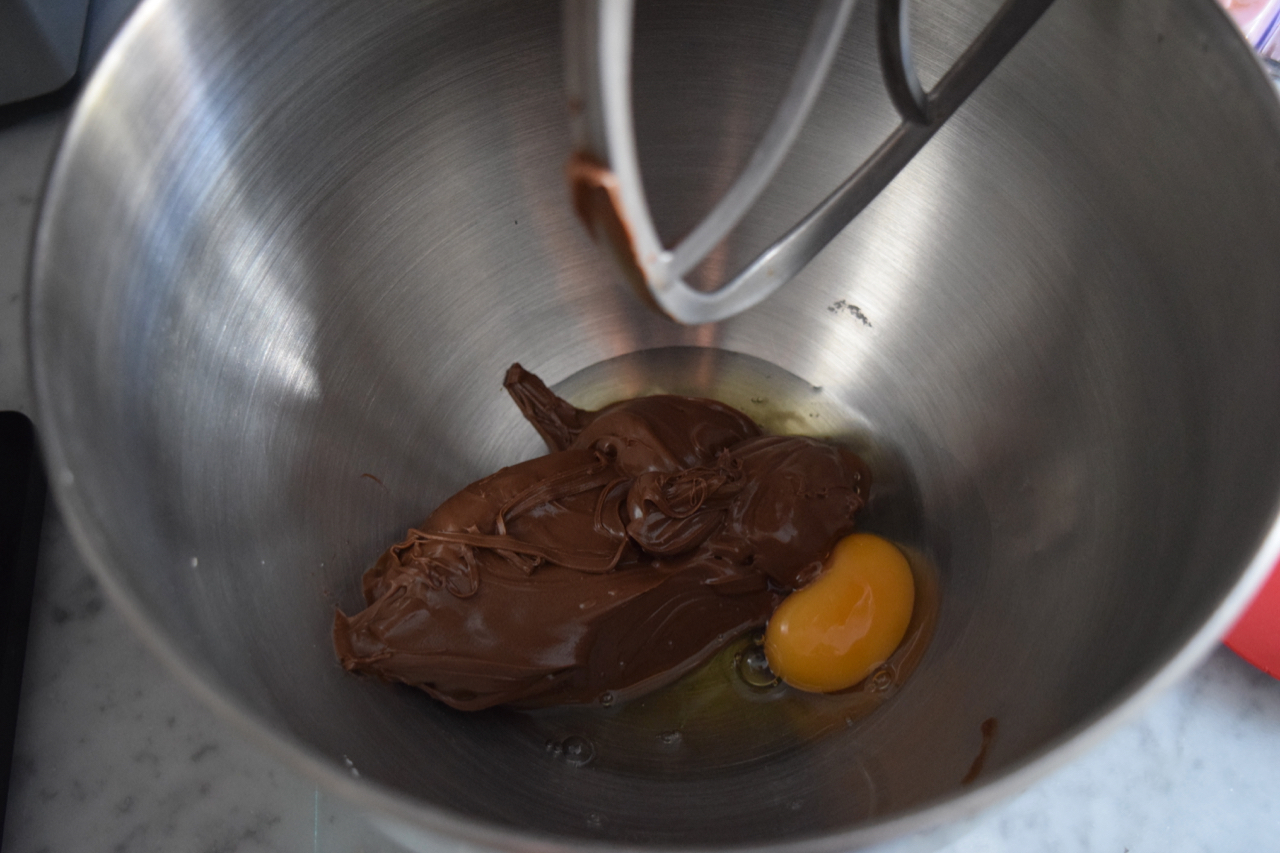 Next, measure in the plain flour and baking powder then mix until you have a soft dough.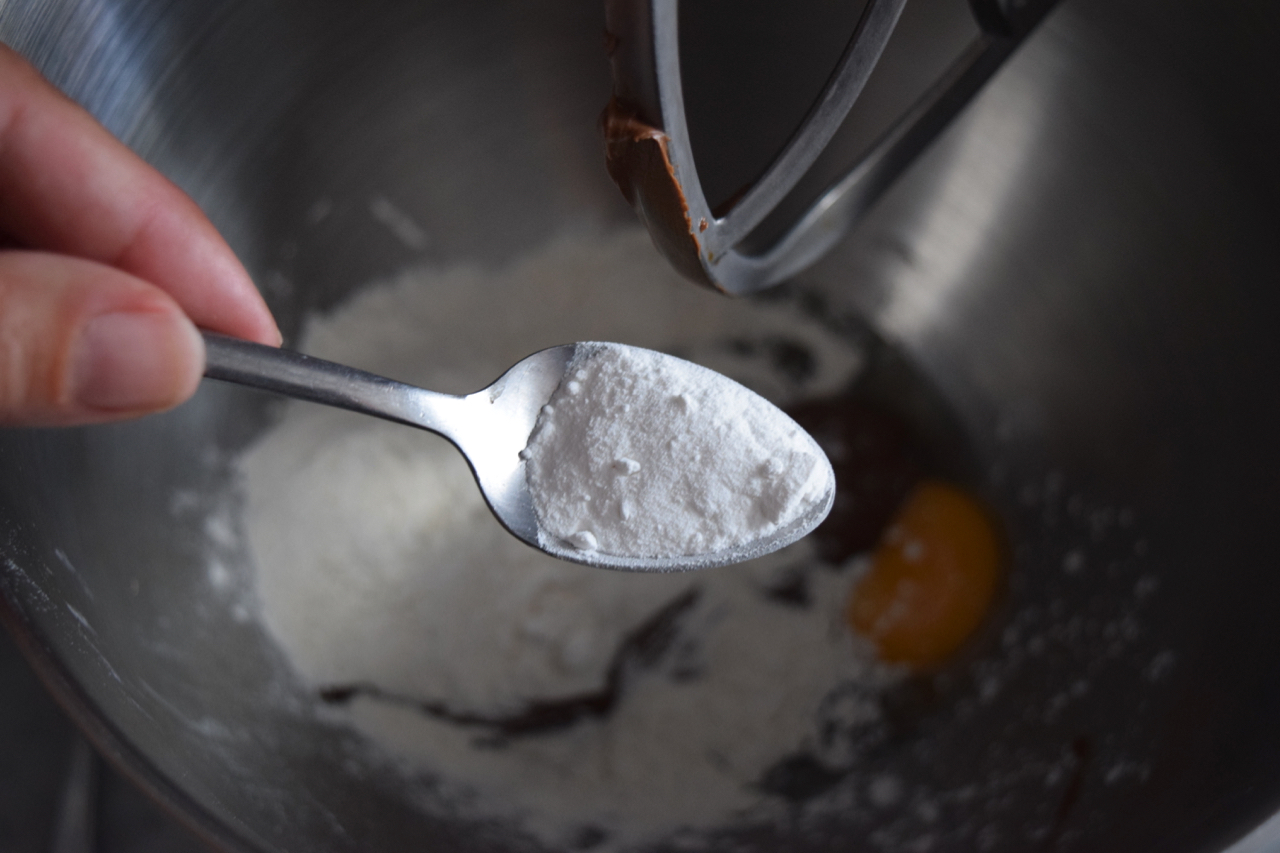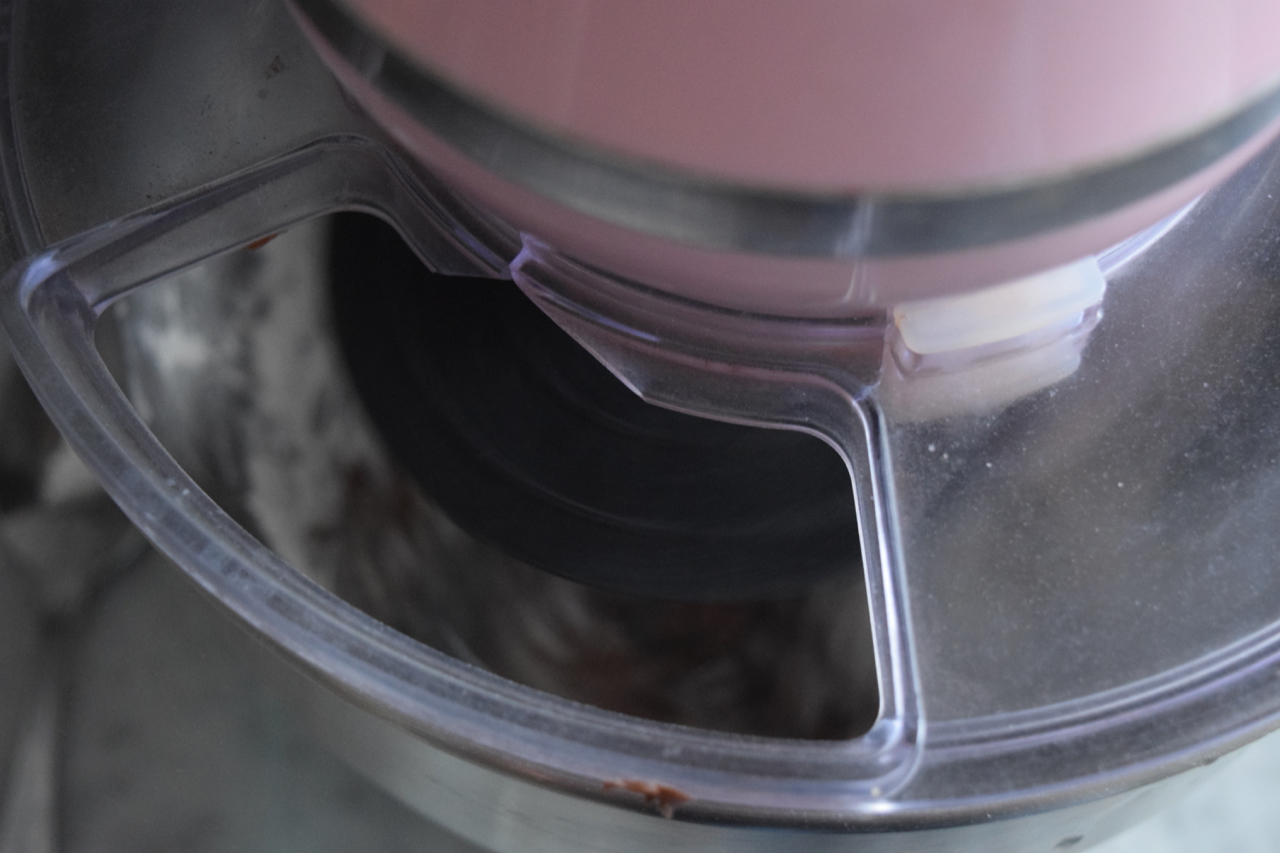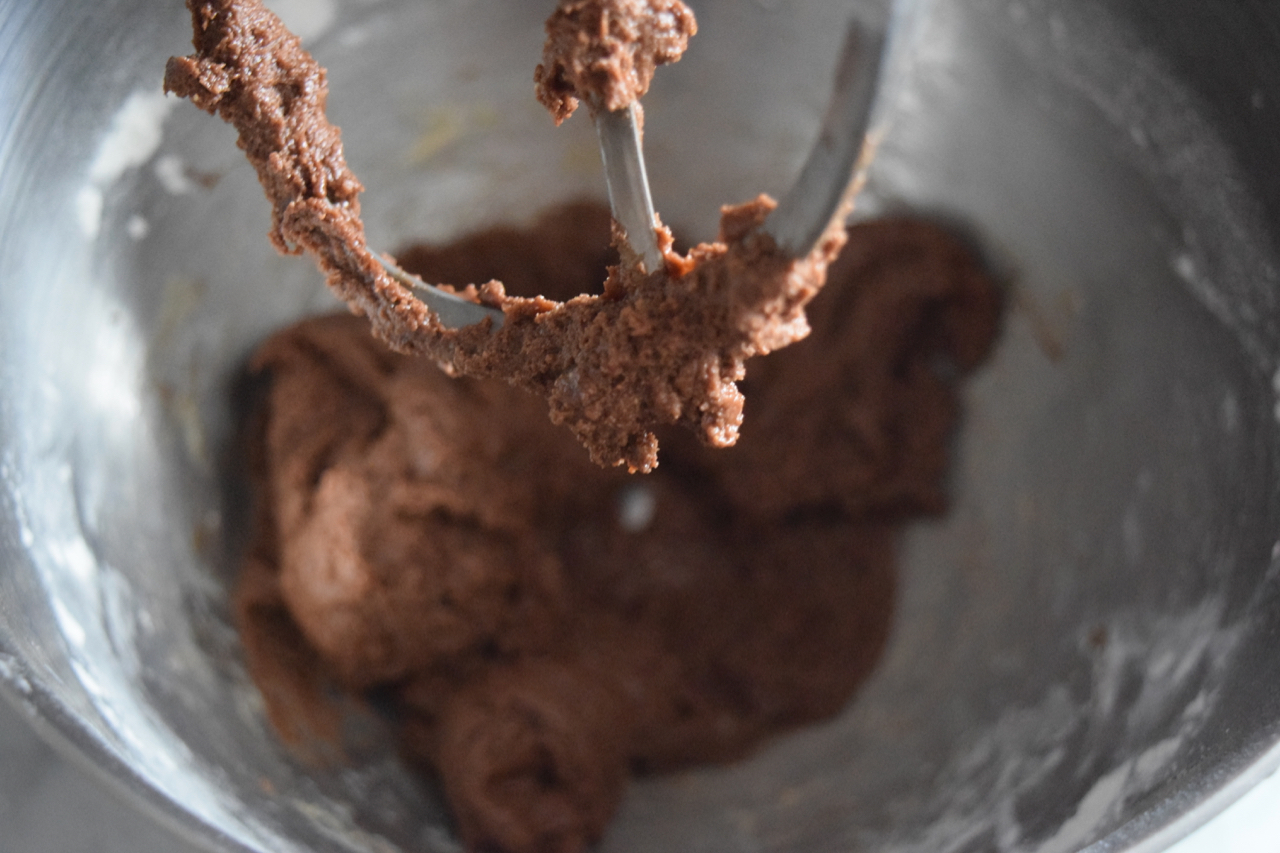 Trying your best not to eat a big spoonful of the dough, gently mix in the chocolate chips or chunks.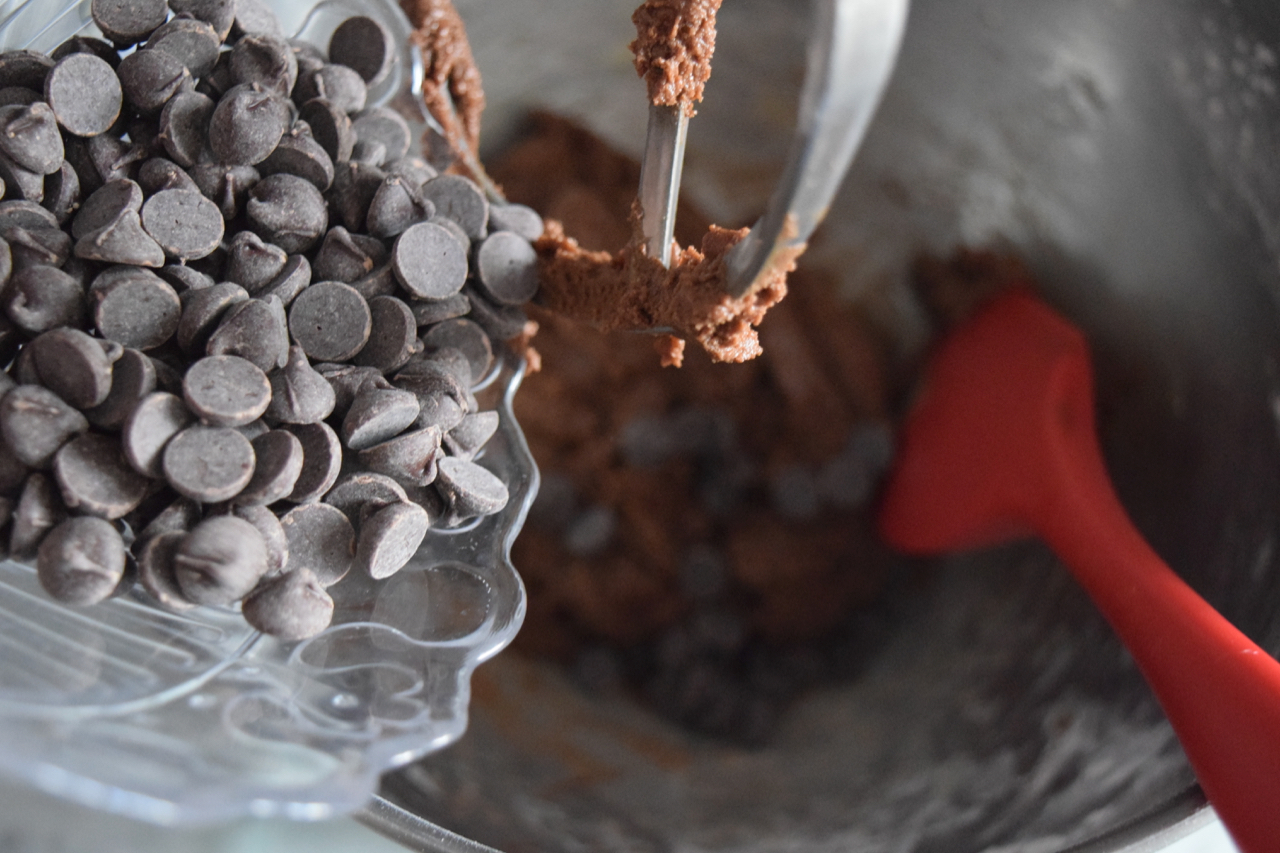 Now, roll the soft dough into walnut sized balls and place them, well spaced, on your lined baking trays.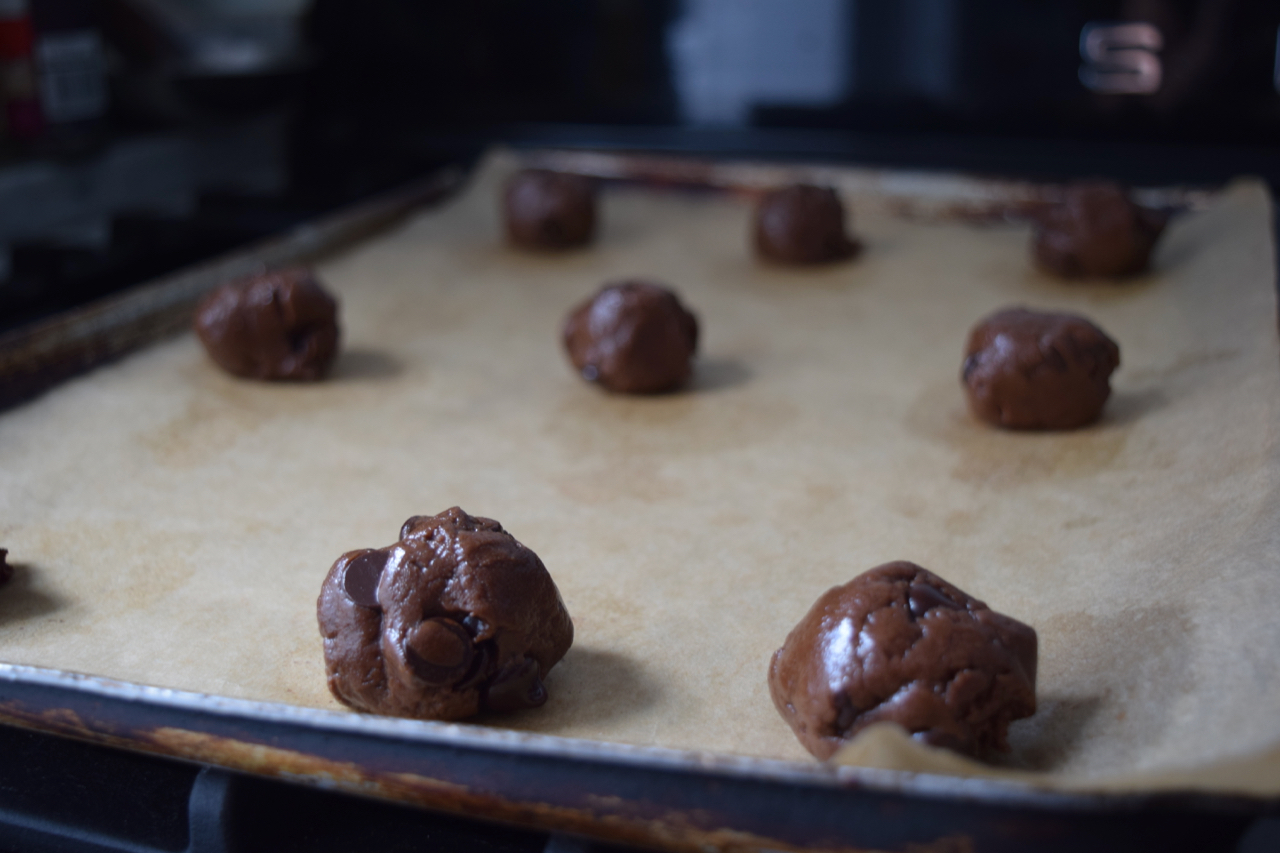 Pop your trays into the oven for a scant 10 minutes. These are tons better under, rather than over cooked.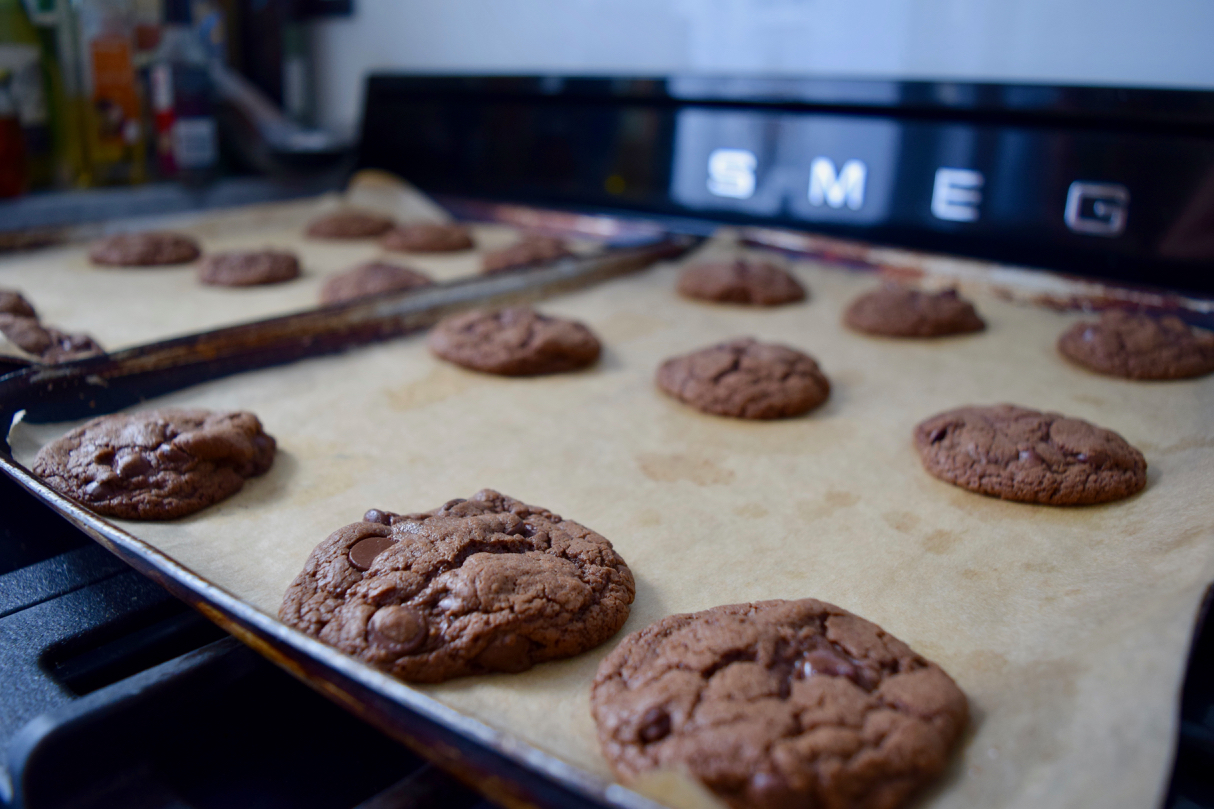 Et voila. Really try and show a modicum of restraint and let the cookies cool and firm up before you tuck right in.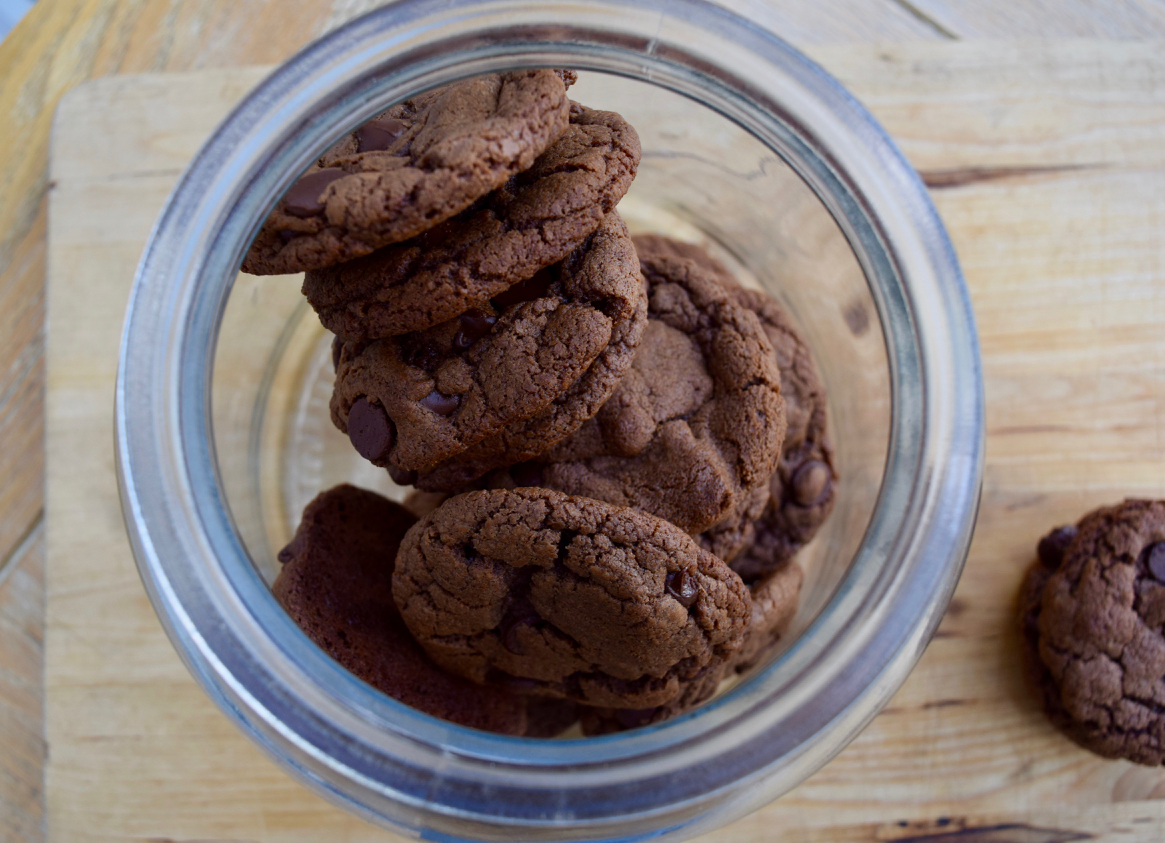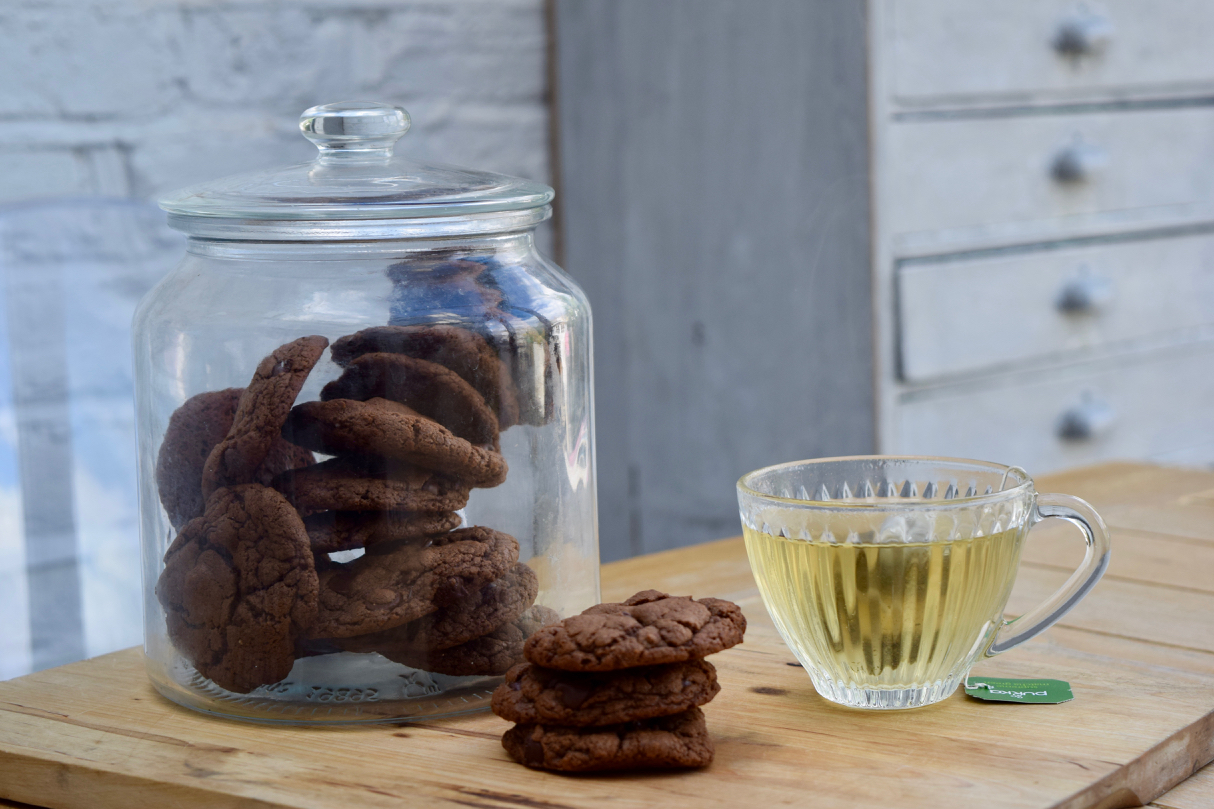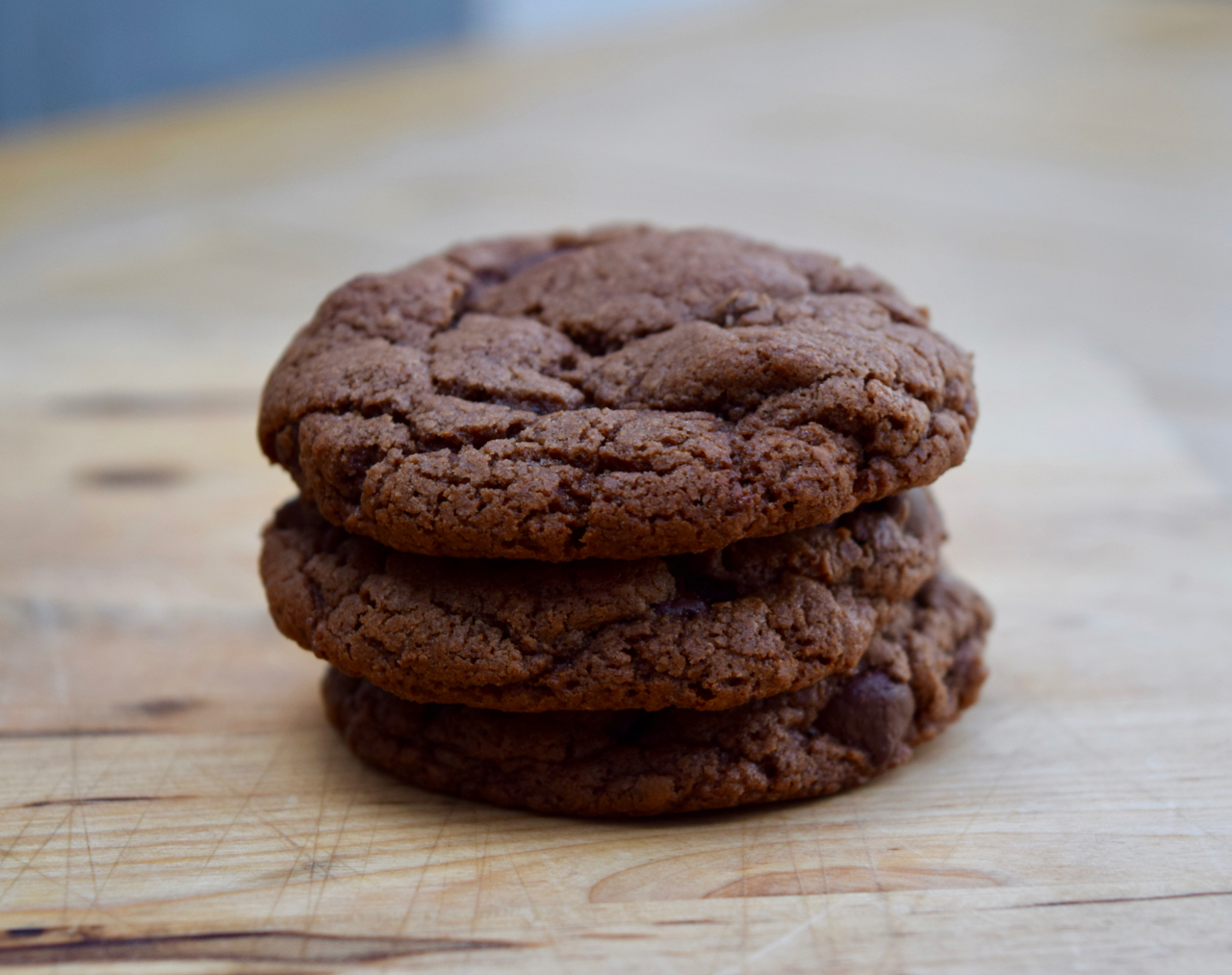 Life moves on. George is starting in the 6th form at school and Ben will shortly be returning to uni for his final year. Don't feel sad, embrace the new season and all it's golden beauty. I challenge anyone to feel sad with a Nutella Cookie in their hand.
Lots of love to you all.
Lucy x
Nutella Cookies Recipe
Makes between 15 and 18 cookies
You will need a bowl and a spoon or a stand mixer and lined baking trays
270g Nutella or other chocolate hazelnut spread
90g plain flour
1 teaspoon baking powder
1 large egg
100g chocolate chips, or chopped chocolate, dark, milk or white
Pre heat your oven to 160 degrees fan assisted and line two baking sheets.
In a bowl or the bowl of your stand mixer add the Nutella, flour, baking powder and egg. Beat until you have a soft dough.
Add the chocolate chips or chopped chocolate, mix again, briefly.
Roll into walnut sized balls and add, well spaced, on a lined baking tray. Bake for 10 minutes. Leave on the tray to cool for as long as you can bear.
Store in an airtight jar or tin for 3 to 4 days.