Baked Chicken with Halloumi Recipe
I'll be honest, I am starting to bore myself with my whitterings on about 'versatile' and 'simple' recipes suitable for any occasion. However, I will make no apology for passing on this brilliant Baked Chicken and Halloumi recipe. If you have been to my house for supper in the last six months, you will definitely have been served this. I love making this dish, it could not be simpler and has such fragrant flavours, it is the complete crowd pleaser.
I have presented this at dinner parties, sunday lunches for family and friends and as a simple supper just for the four of us. It seems to work on all levels and I have yet to meet someone who doesn't adore the squeaky, salty, creaminess of halloumi cheese. The recipe originates from the super stylish Donna Hay, with a couple of changes, including increasing the quantities, as I am afraid, more is always more with me.
Here are the fab, fresh ingredients for this dish, minus the second packet of halloumi I added at the last minute. Oh, and some rogue funfetti shortbreads in the jar behind, you don't need those.
Take your chicken and place on a baking sheet and pre heat your oven to 180 degrees fan assisted.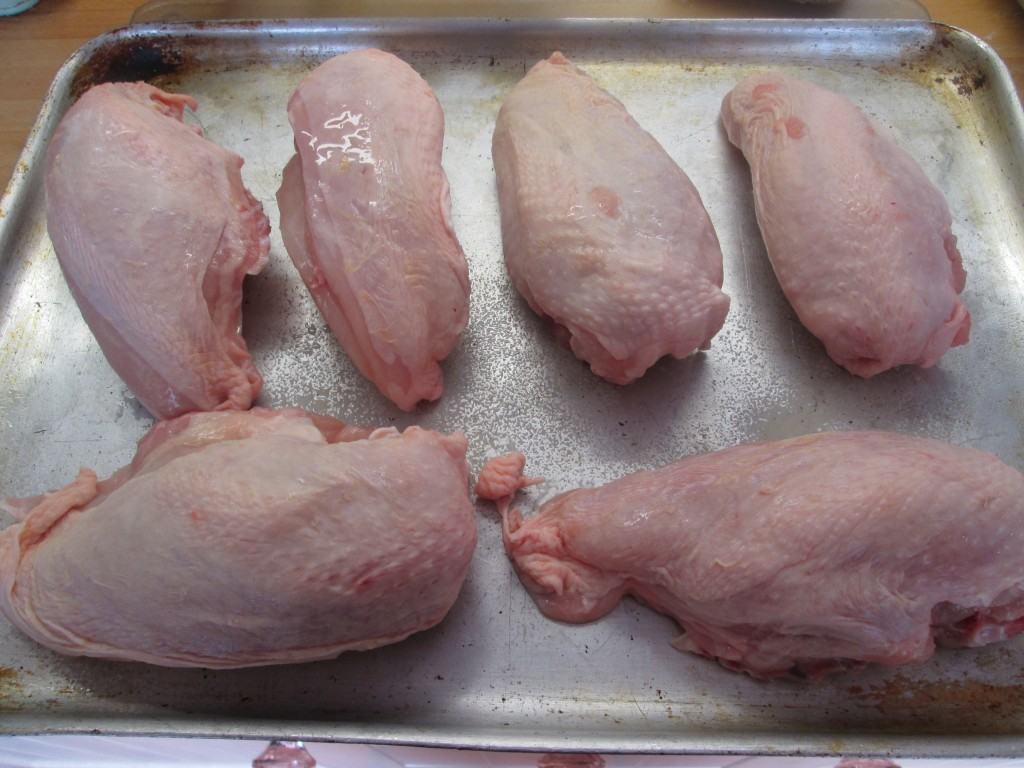 I bought bone in, skin on chicken breasts, as they stay so tasty and moist (ooh, so not sure about that word).
Sprinkle the chicken with pared lemon zest, fresh thyme leaves, salt and pepper, olive oil and a good drizzle of honey.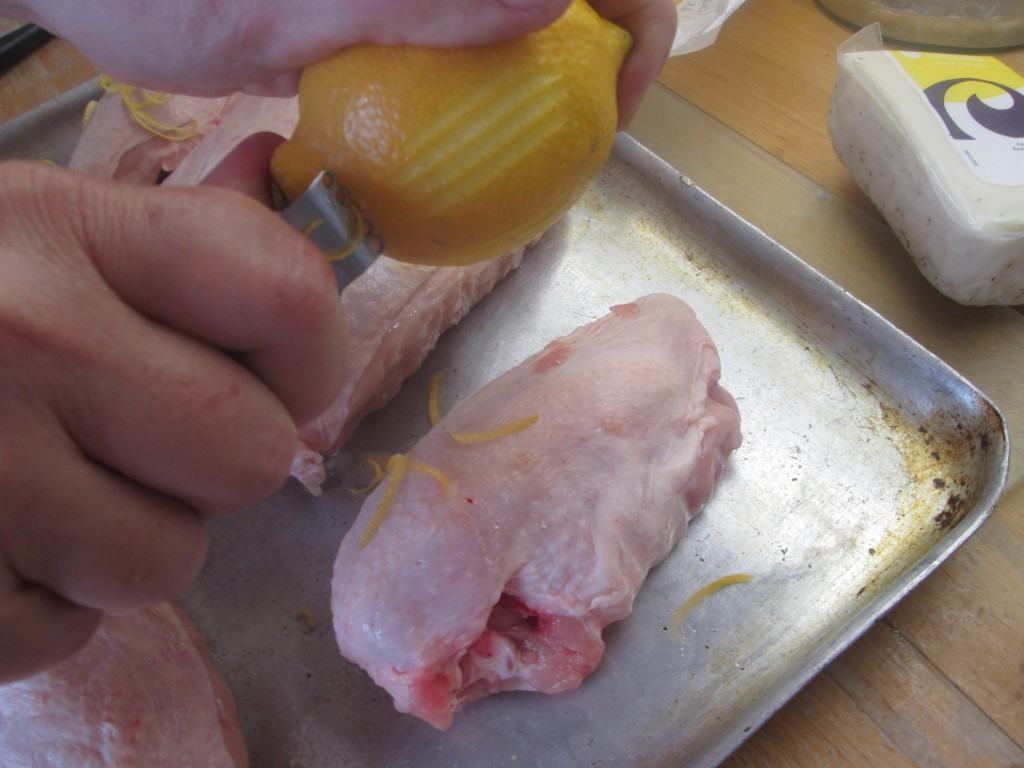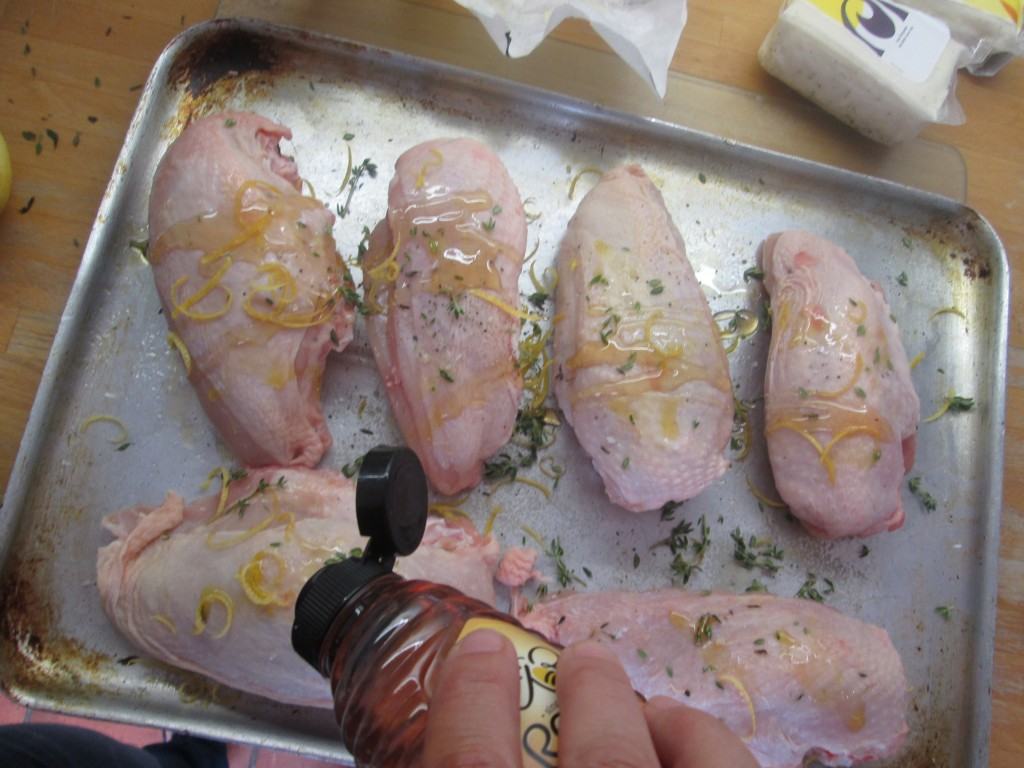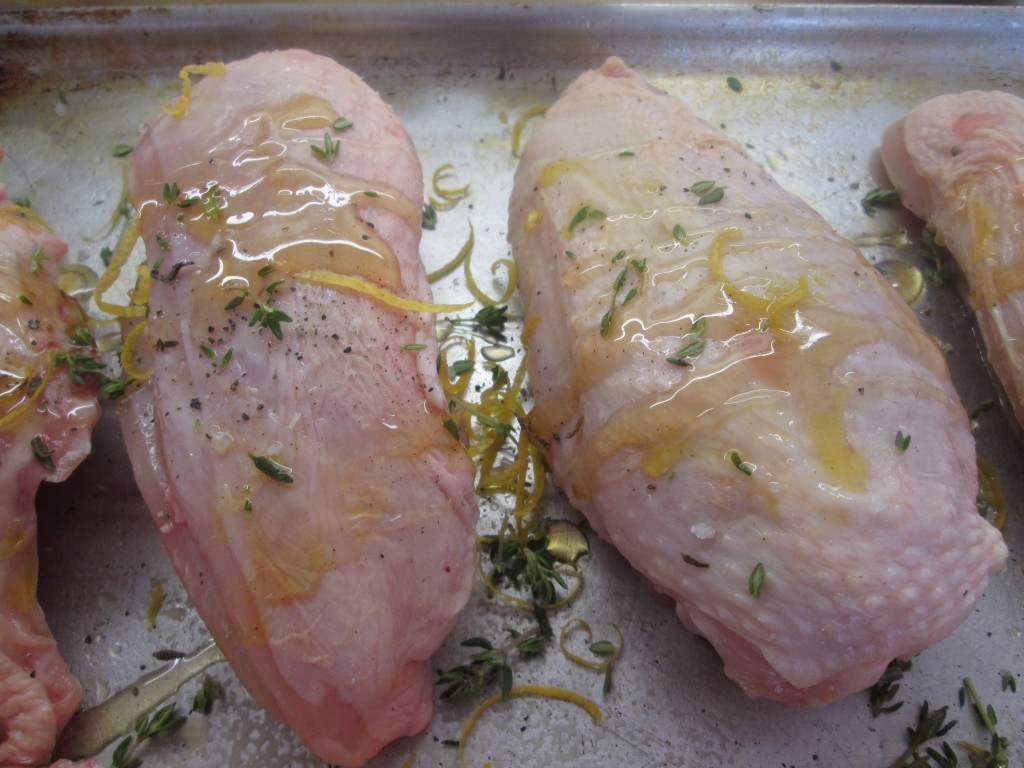 Put the tray in the oven for 20 minutes to start cooking, without the halloumi at this stage, as the cheese will burn if you cook it for too long.
Cut the halloumi into thick slices. I have used two packets to serve six people, but you could use one if you are feeling frugal. My children squabble over who gets the most halloumi, so I tend to go heavy to avoid a row.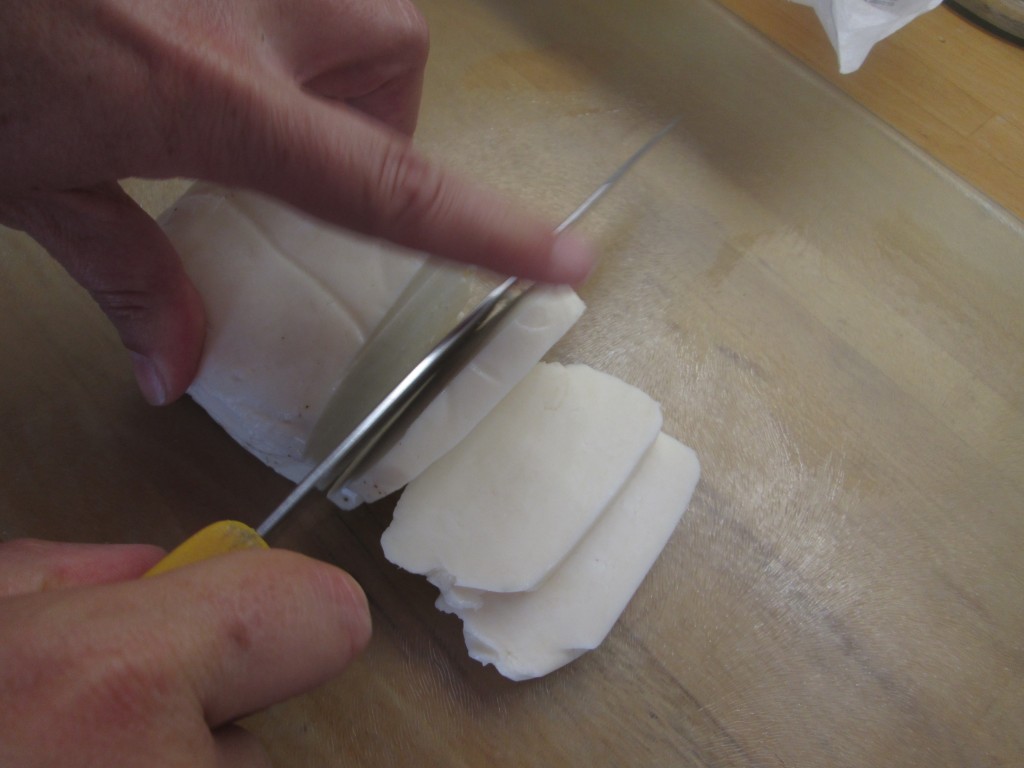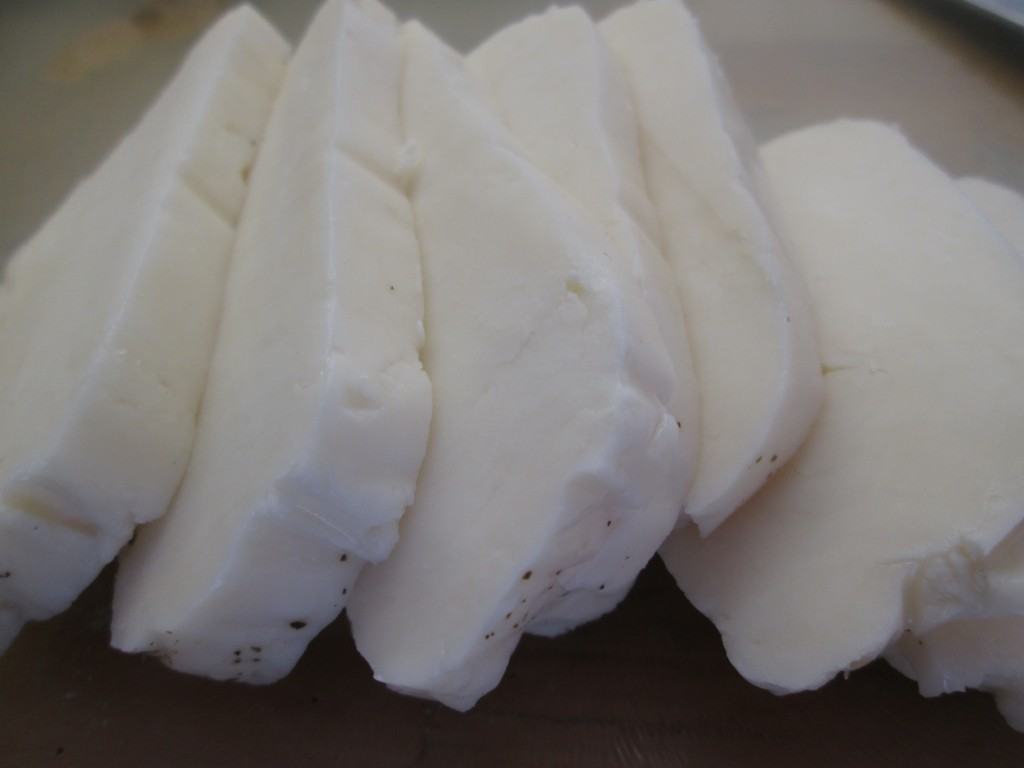 The halloumi really makes this dish special. Once the chicken has been baking for 20 minutes, take it out of the oven and add the slices of cheese. No real method for this, just lay them around the chicken so they brown evenly at the edges.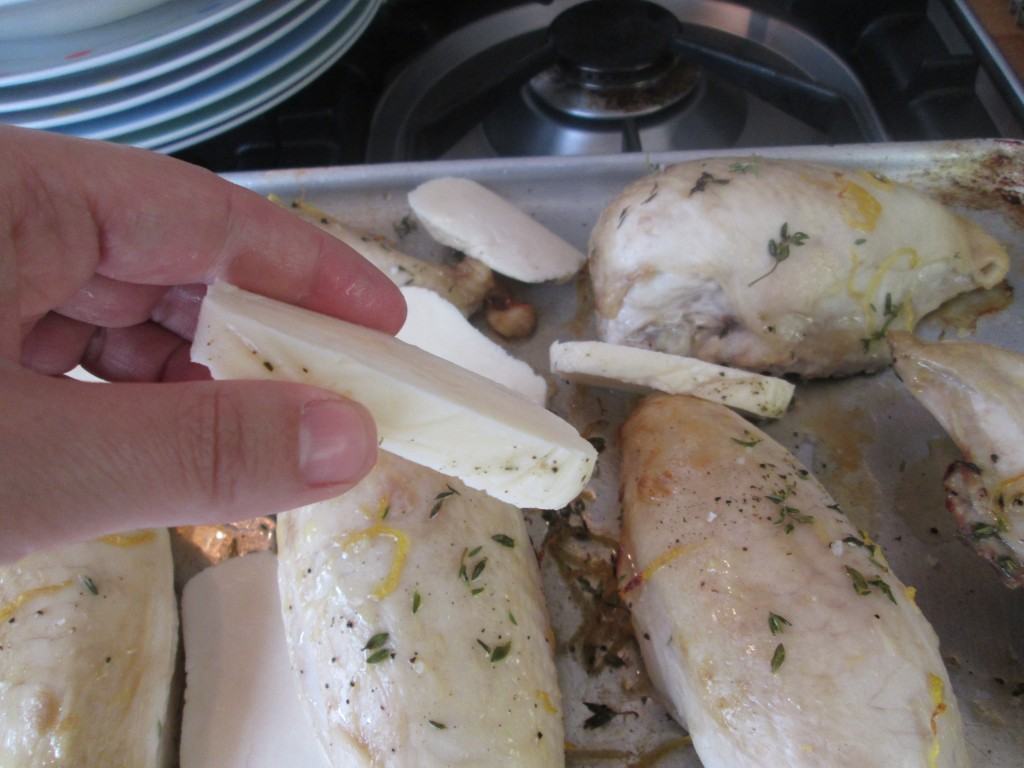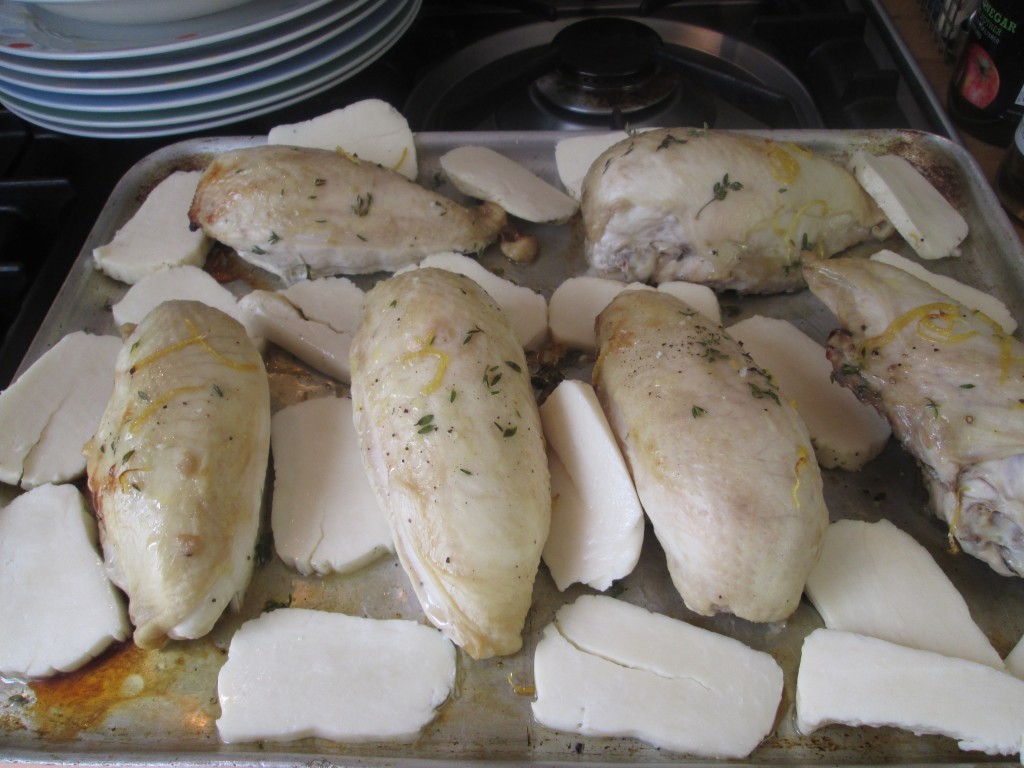 Then put the chicken back in the oven for a further 20 minutes.
When this time is up, check the chicken is cooked through, then remove from the oven and serve with a spud and green based accompaniment. I went for potato dauphinoise, its so soft and creamy and mingles well with the juices from the chicken.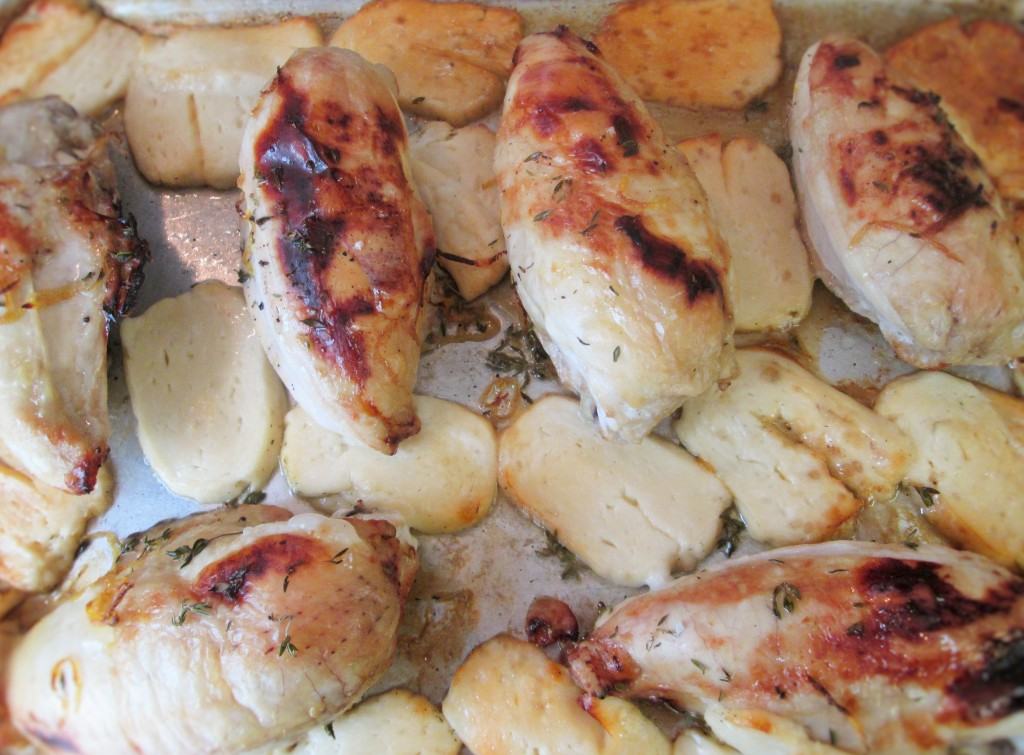 The chicken is richly flavoured with the lemon, thyme and honey. The halloumi is creamy and salty and crispy edged. Together they make a simple, but elegant dish to grace your table.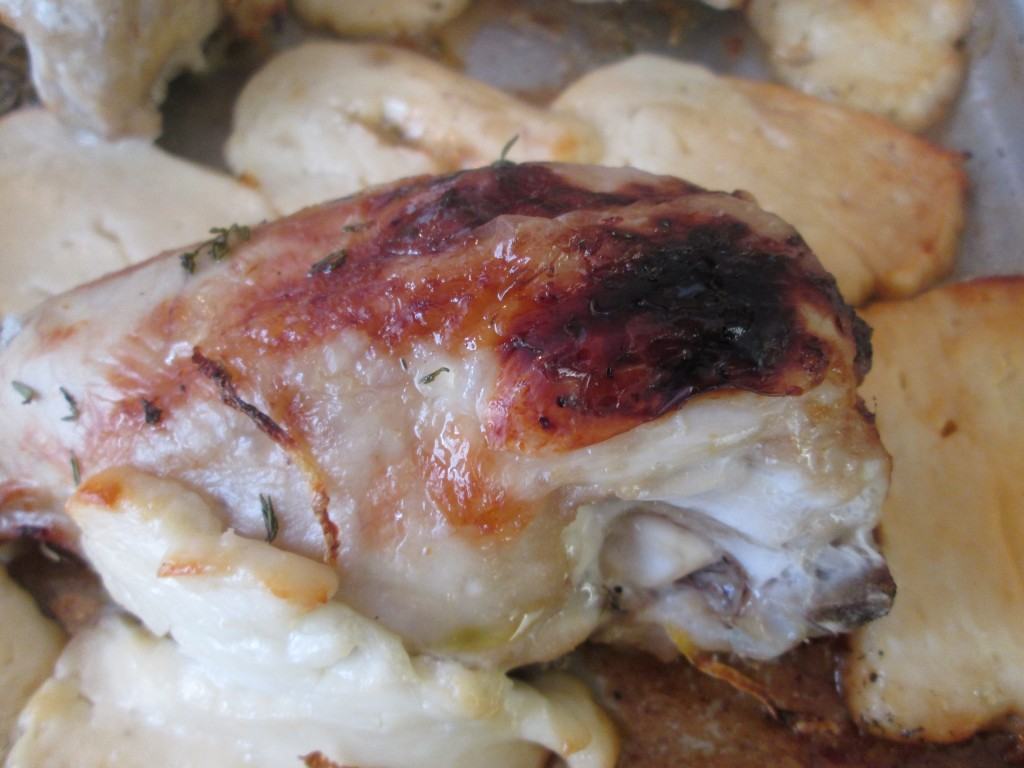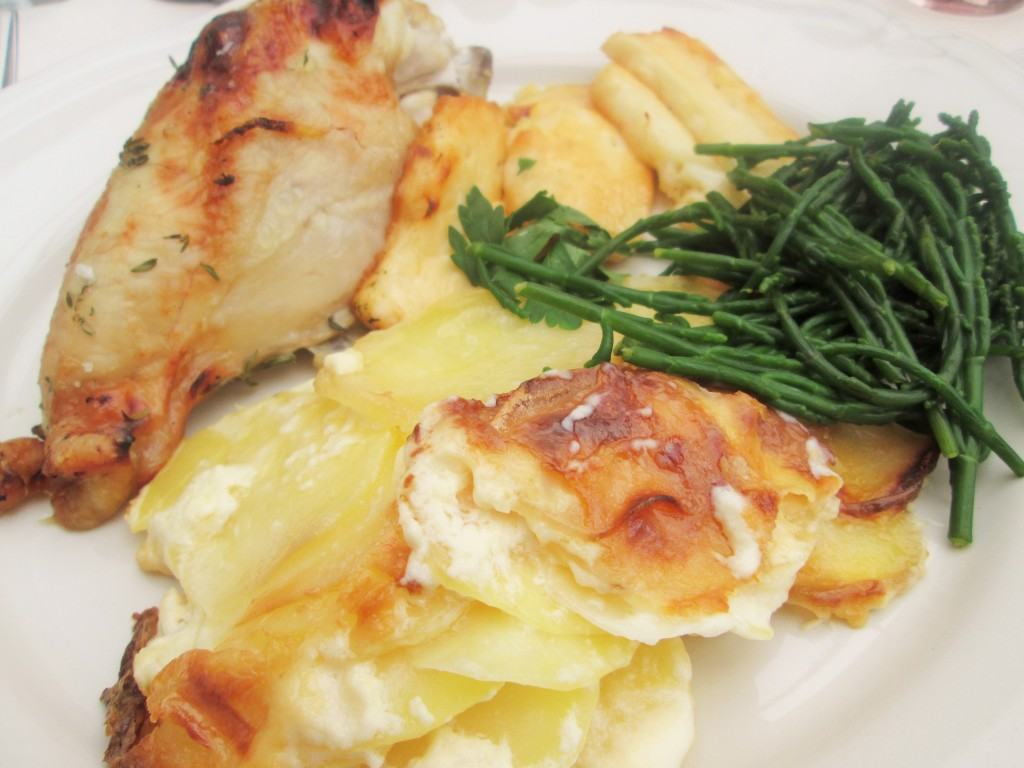 Simple and versatile it is, boring it's not. I hope you agree.
Lucy x
Baked Chicken with Halloumi Recipe
Serves 6
Oven to 180 degrees fan assisted, lightly oil a baking sheet
6 bone in, skin on chicken breasts (you could use skinless, boneless, but reduce the cooking time to 25 minutes and add the halloumi from the start of the cooking time)
The rind of a lemon, grated or pared
Approximately 3 tablespoons of honey for drizzling
Approximately 3 tablespoons of fresh thyme leaves
2 packets of halloumi cheese, 250g each (one would suffice if you cut it thinly, but I err on the generous)
Salt and pepper
One to two tablespoons of olive oil
Take your chicken breasts and place on a lightly oiled baking sheet. Sprinkle them with the lemon rind, thyme leaves, drizzled honey, salt and pepper and approximately one or two tablespoons of olive oil. If you have bone in chicken breasts, place this in the oven for 20 minutes without the halloumi. Slice the halloumi into thick pieces, and add these to the chicken once the initial 20 minutes is up.
Return the chicken and halloumi to the oven for a further 20 minutes, or until the chicken is cooked through, and the halloumi is browning. Serve with a potato and green vegetable of your choosing.