Baked Meatball Recipe
Last week we had a wonderful break at my sister's holiday home in Bembridge on the Isle of Wight. The weather was blissful and our days were filled with time at the beach or sitting in the sun in a pub garden.
While we were away I started thinking about some of the best family meals to cook when on a self catering holiday.  Its expensive enough just getting to your holiday destination, so you don't want to blow your whole budget eating out every night. Enter with a flourish – this baked meatballs recipe. It ticks all the self catering boxes: easy to make with no need for fancy equipment, simple, easily accessible ingredients, quick and suitable for the whole family. This recipe originated from Shugary Sweets (a wonderful website, with lots of great ideas) and with only a bit of minor meddling, it fits the bill a treat.
Another great holiday tip is to take a loaf cake with you. This can double as a dessert, goes brilliantly with a cup of tea and travels well wrapped in greaseproof paper and foil. My travelling cake of choice is a lemon drizzle; it rarely dries out and doesn't look too awful if it gets squashed.
Whether you are on holiday or not you don't want to spend hours in the kitchen in the summer, so give this a try, at home or away.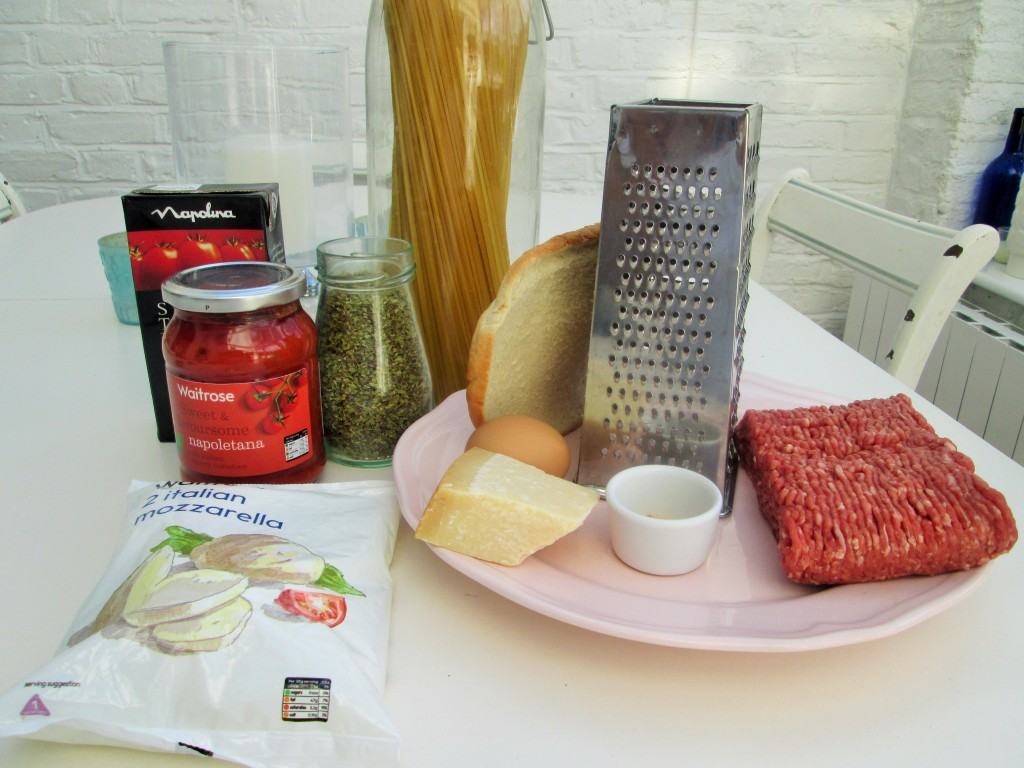 Here's your shopping list, minus some extra cheddar for the topping, which slipped off my photographing radar. Everything should be readily available in supermarkets in the UK, Europe or indeed worldwide. I have suggested beef mince here, but I have also made these with pork and the original recipe suggested turkey, which is a great low fat option.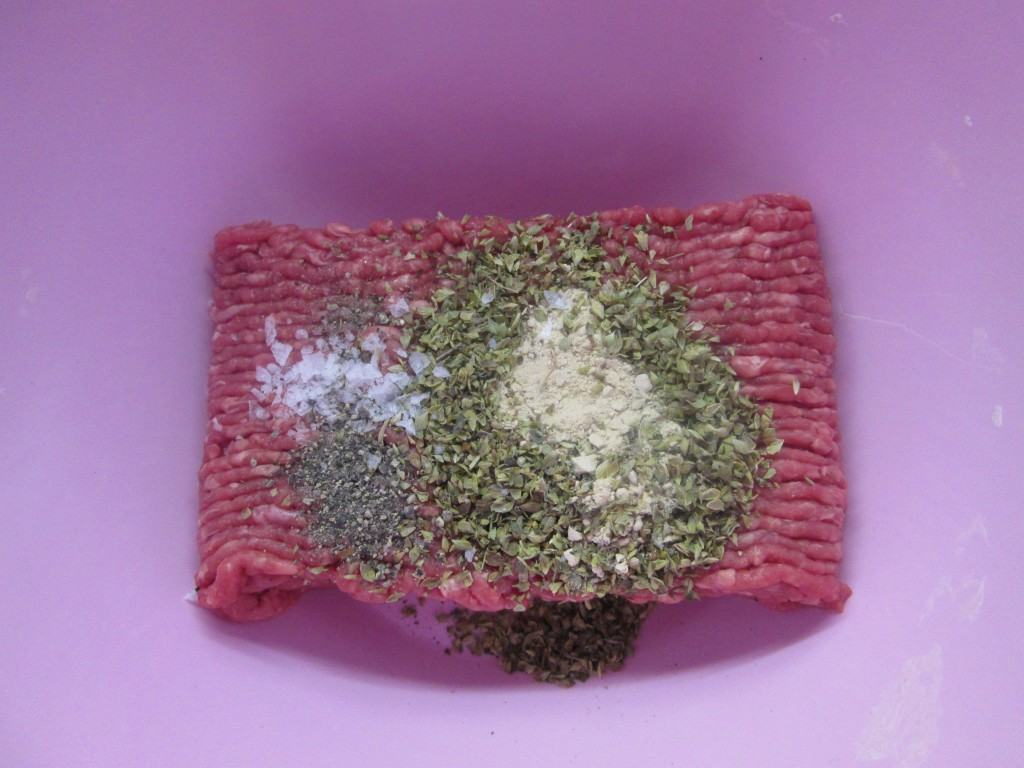 Add the mince, herbs, garlic powder and salt and pepper to your bowl. I use garlic powder quite a lot in recipes as a have a huge jar I bought from a wholesaler and it often negates the fiddliness of peeling a garlic clove (that makes me sound lazy, which I am sometimes). But do substitute with a garlic clove if you wish.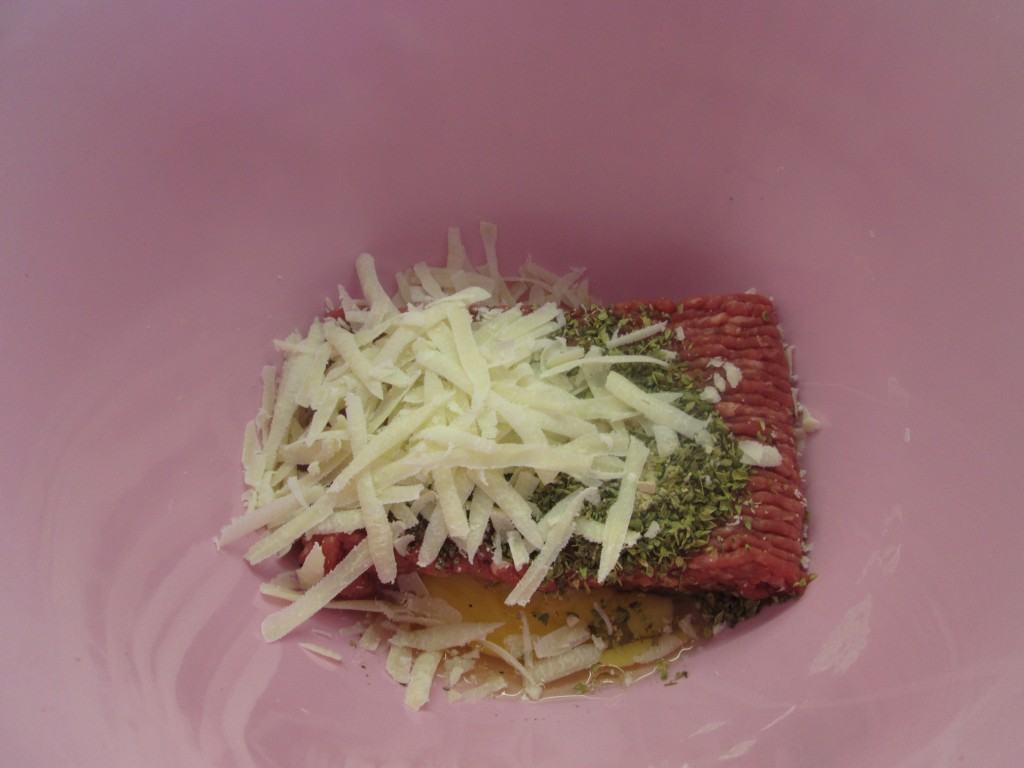 Go in with the egg and grated parmesan then grate a crust or slice of bread into your mix. I hand grated mine because I couldn't be arsed to dirty the Magimix for one slice of bread.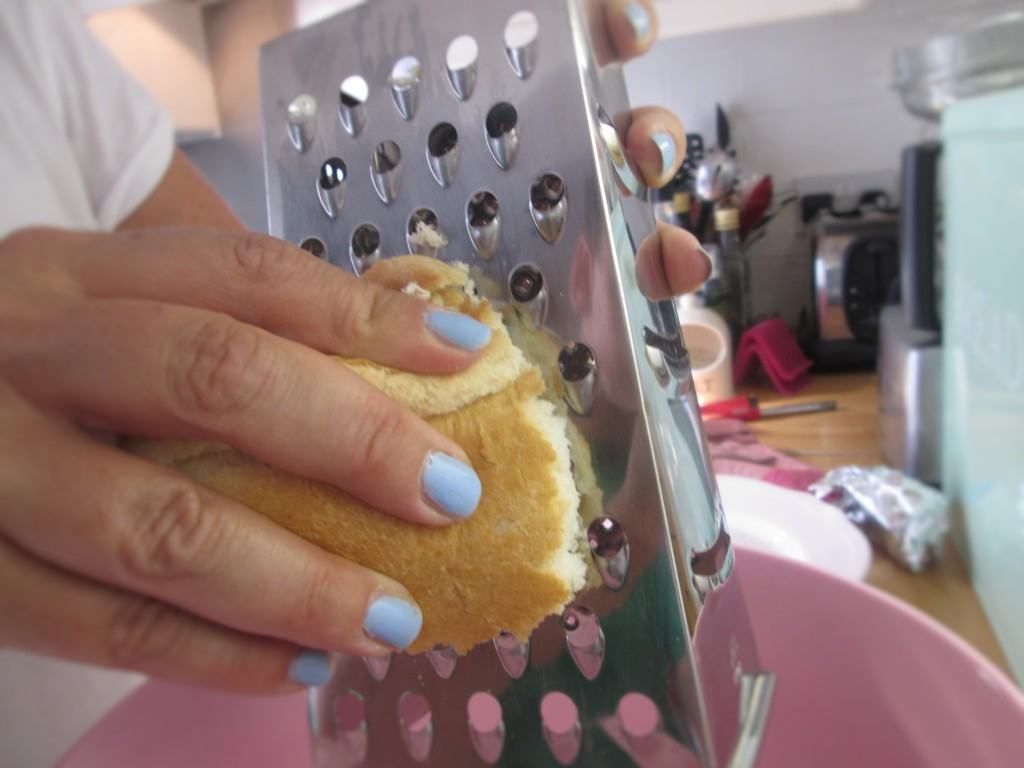 Then go in wrists deep and mix all your ingredients into a delicious mulch. Or do please use a spoon if you are squeamish.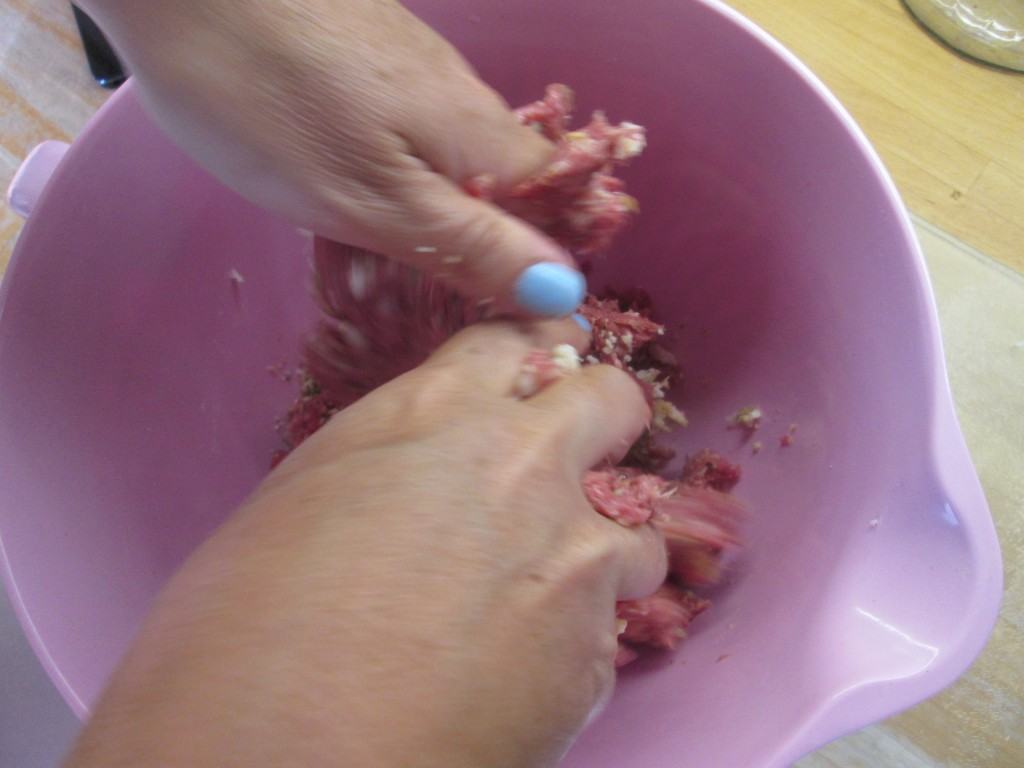 Oh dear………hands, albeit sporting an Isle of Wight tan. Hopefully you will be distracted by my blue nails.
This is the best part of this recipe in my mind. The meat gets rolled into balls and baked in the oven, prior to being added to the sauce. I have had several meatball based dramas prior to this method, whereby I've fried them off in a pan and they have all disintegrated and returned to their previous incarnation as mince.
So, roll your mixture into relatively similar sized balls, each roughly a tablespoon, and place on a lined baking sheet.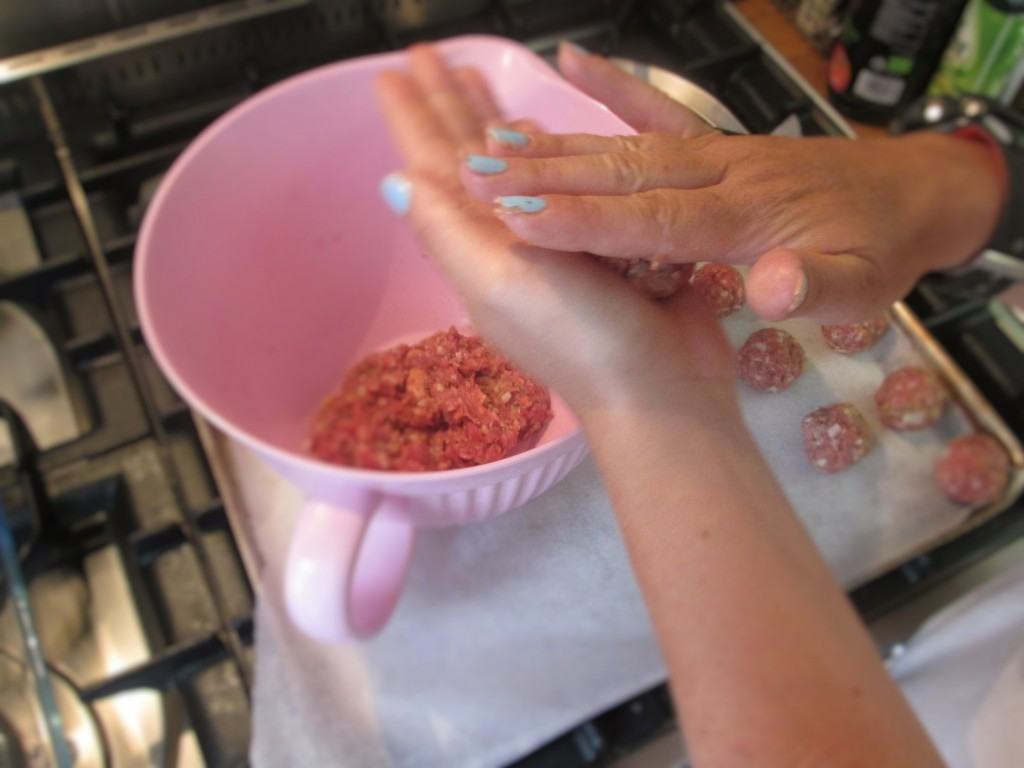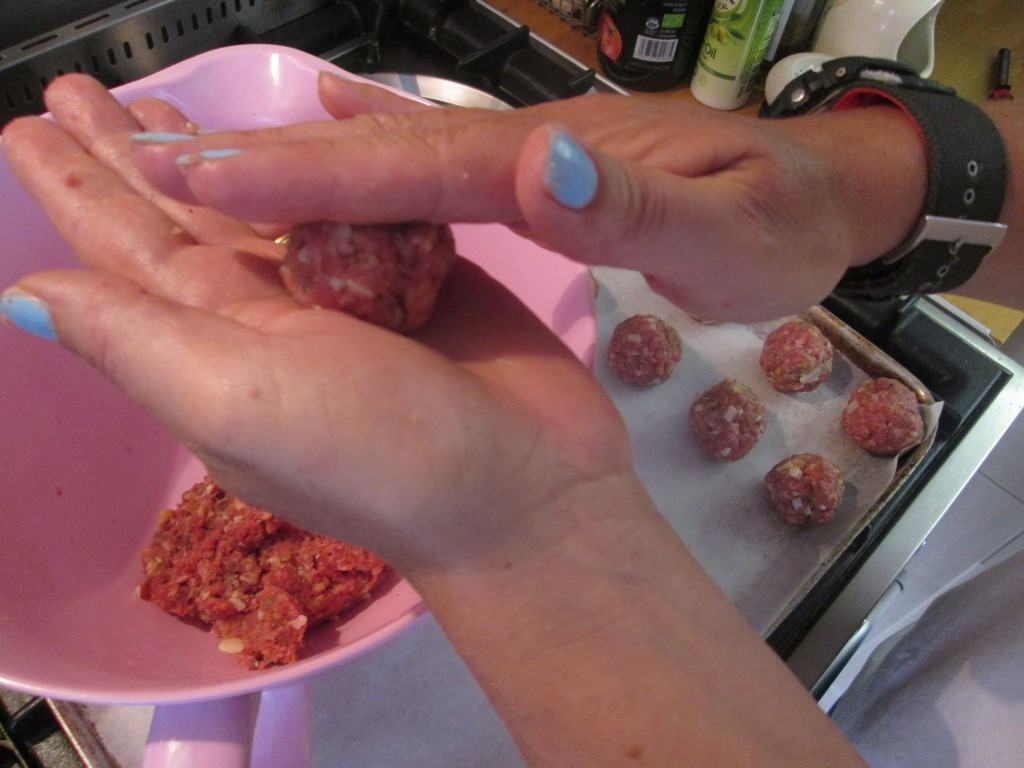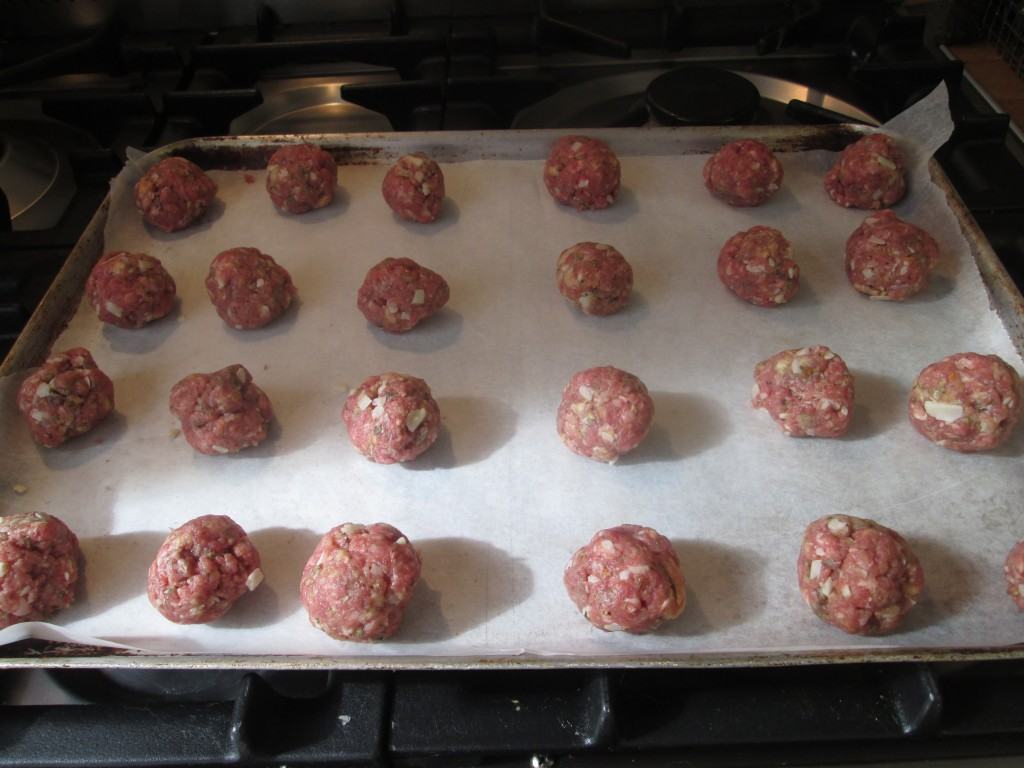 I got 24 from the mixture, which happily fed the four of us. Pop these juicy puppies in the oven for 15 minutes until just starting to brown.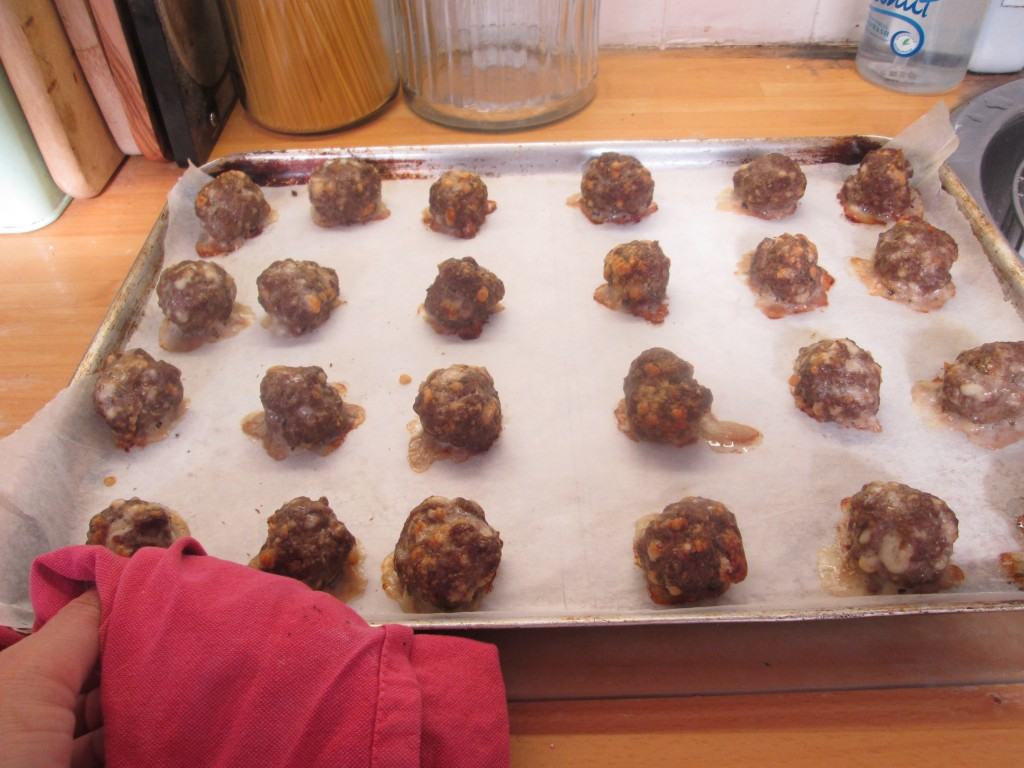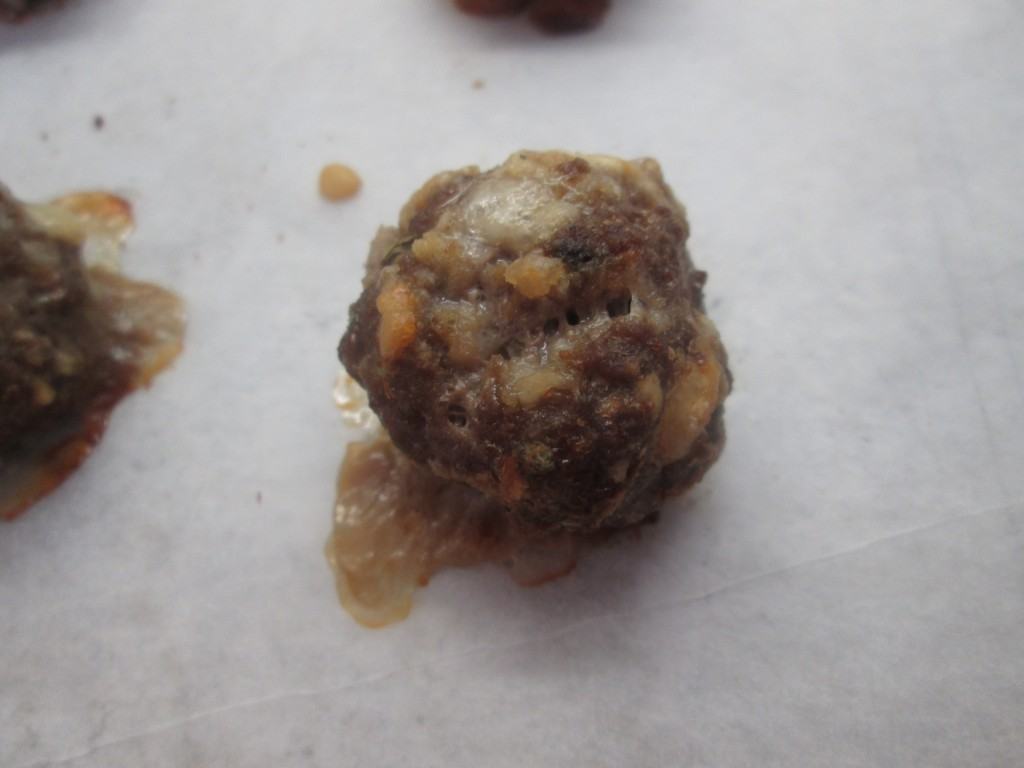 Delicious. At this point your home have a wonderful cheesy Italian fragrance and your mouth will be watering.
Now, take a good sized baking dish and add the passata and a big sprinkle of oregano.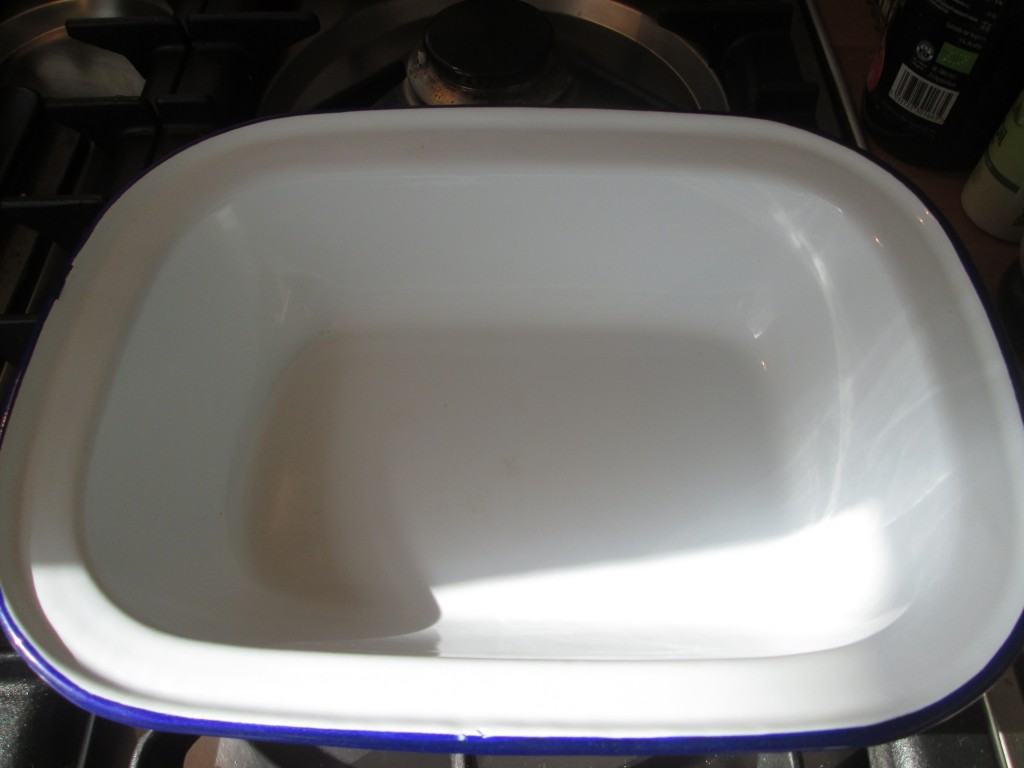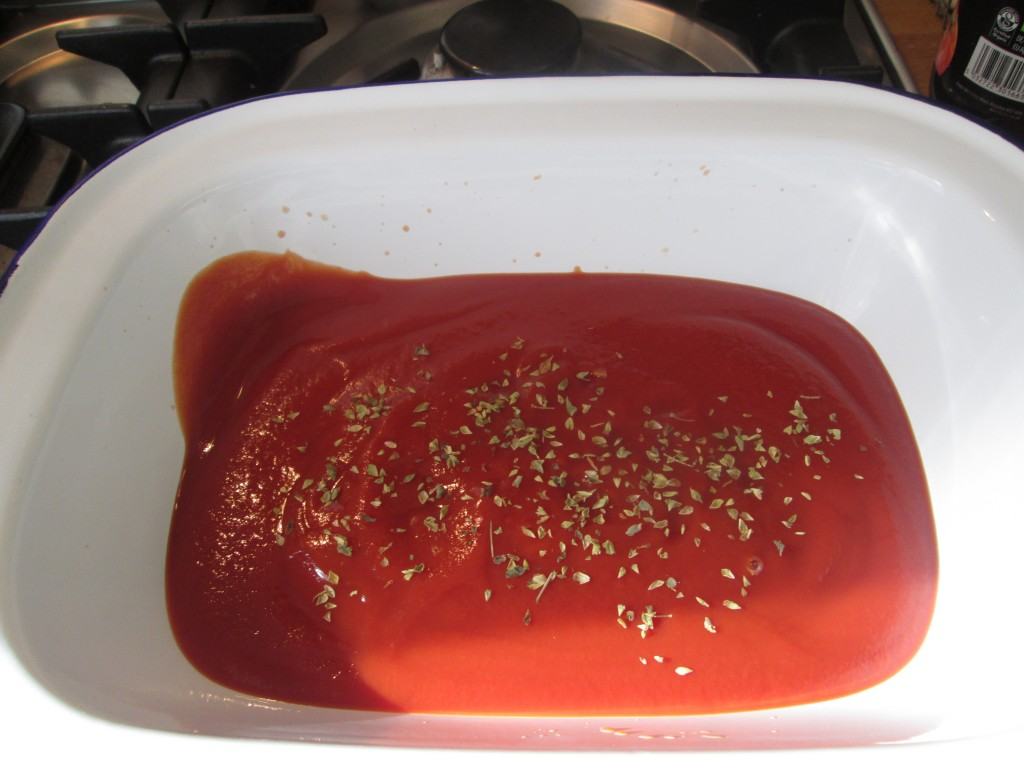 Bit of sloppy presentation, apols for that. Wait until you see my lovely white enamel tin when it comes out of the oven, splattery sauce carnage.
Add your browned meatballs to the passata then empty the jar of pasta sauce on top and give it all a good stir.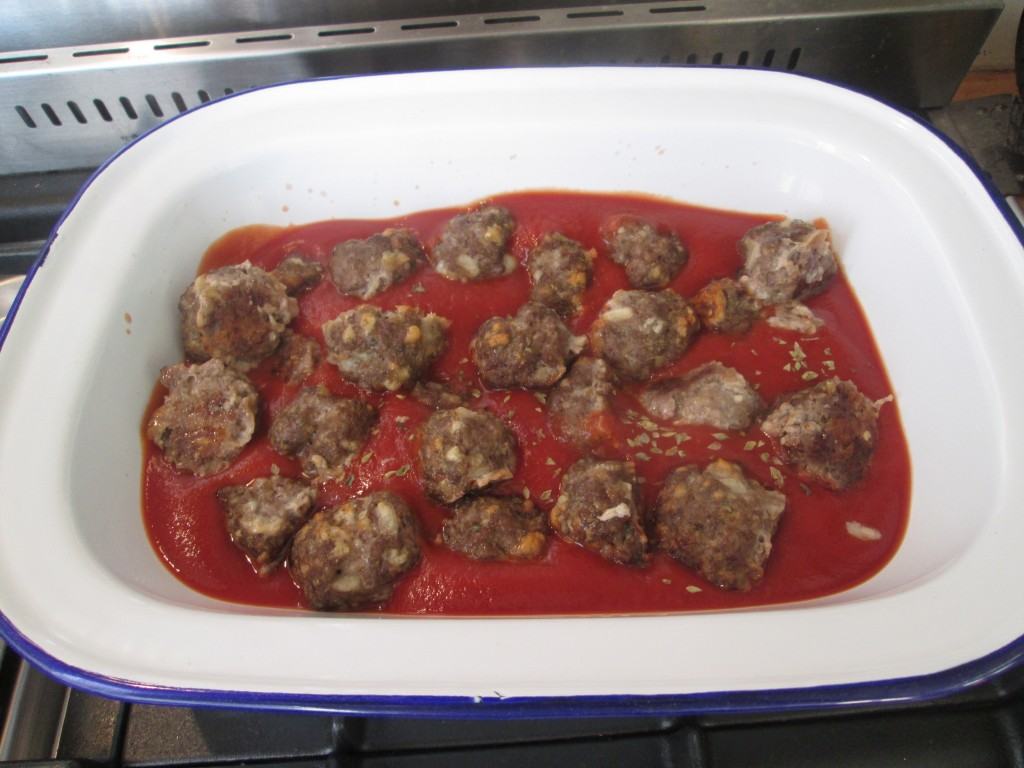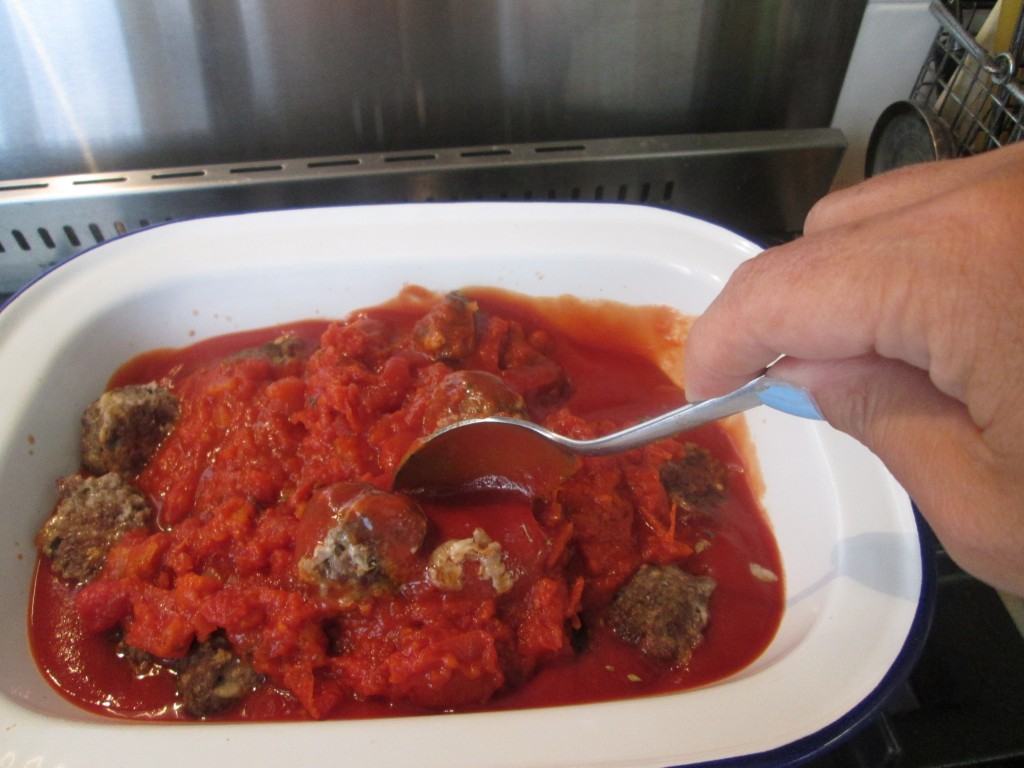 Sprinkle the top liberally with grated cheese and some torn, soft mozarella. Bake for around 20 minutes or until nicely bubbling and starting to brown.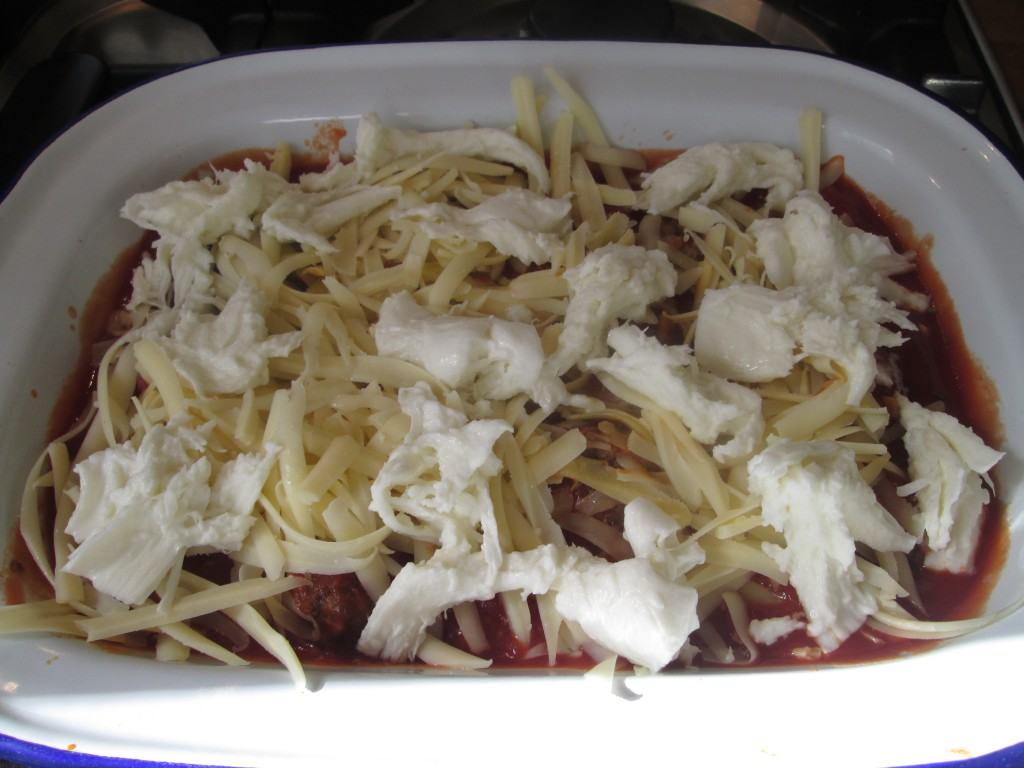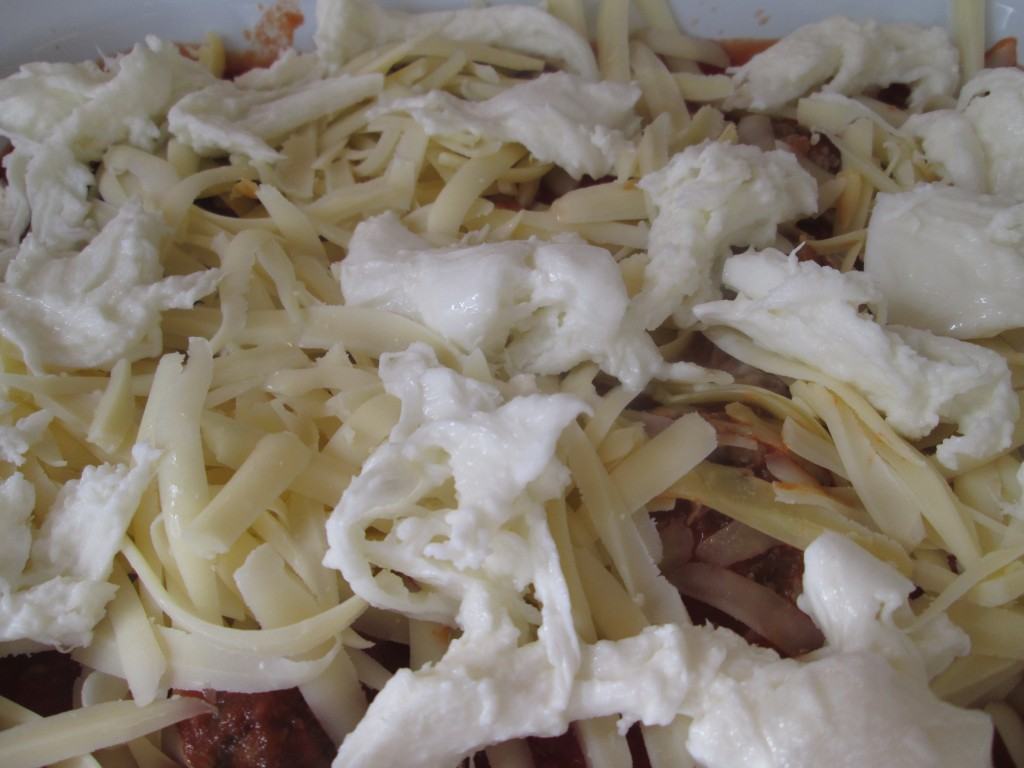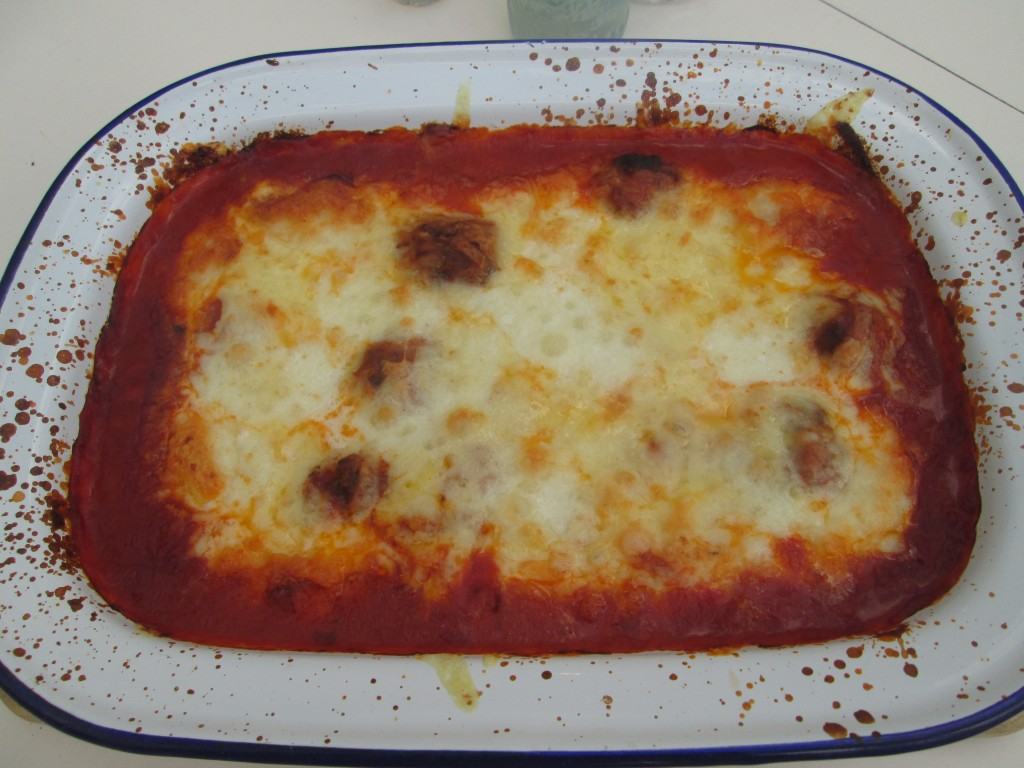 I did warn you about the tin – it was a complete bugger to clean and took quite some scouring to get it off. Anyhoo, that aside, look at how tempting, cheesy and simple this supper this is.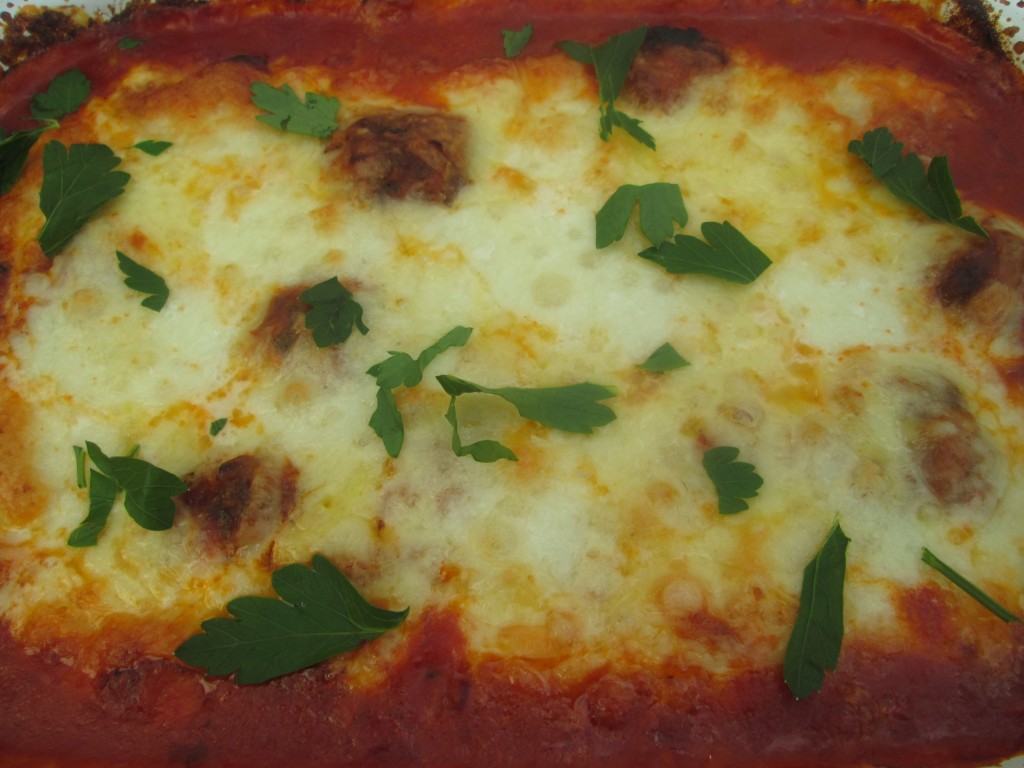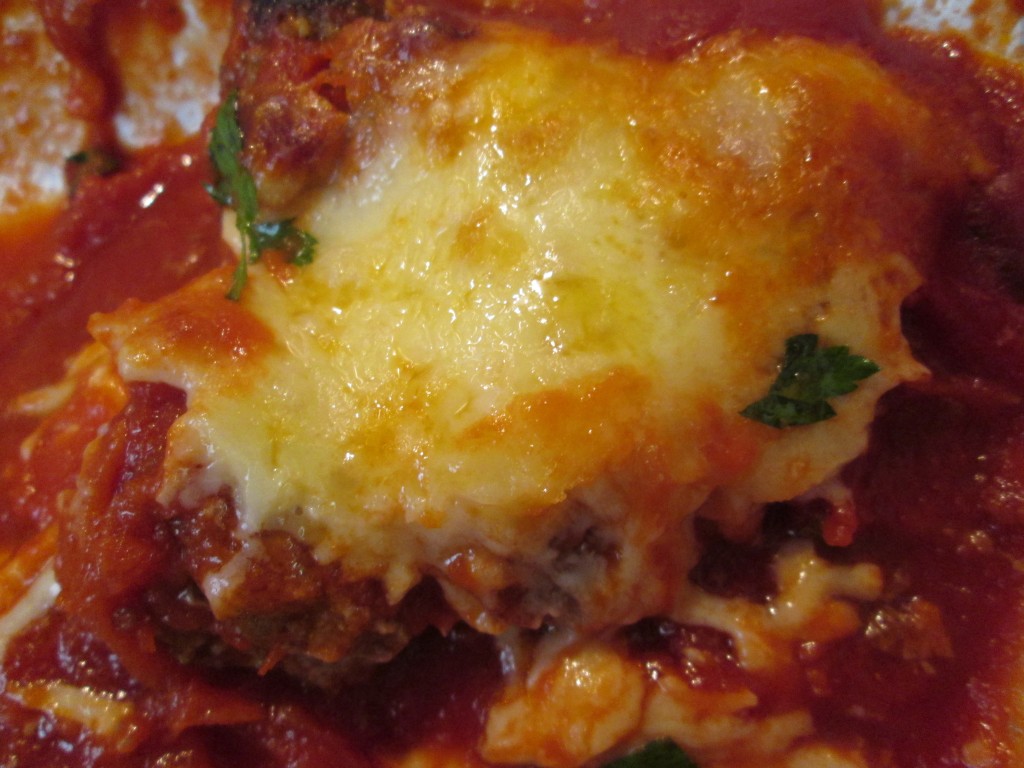 Serve with your favourite pasta and a green salad or leaves of some nature.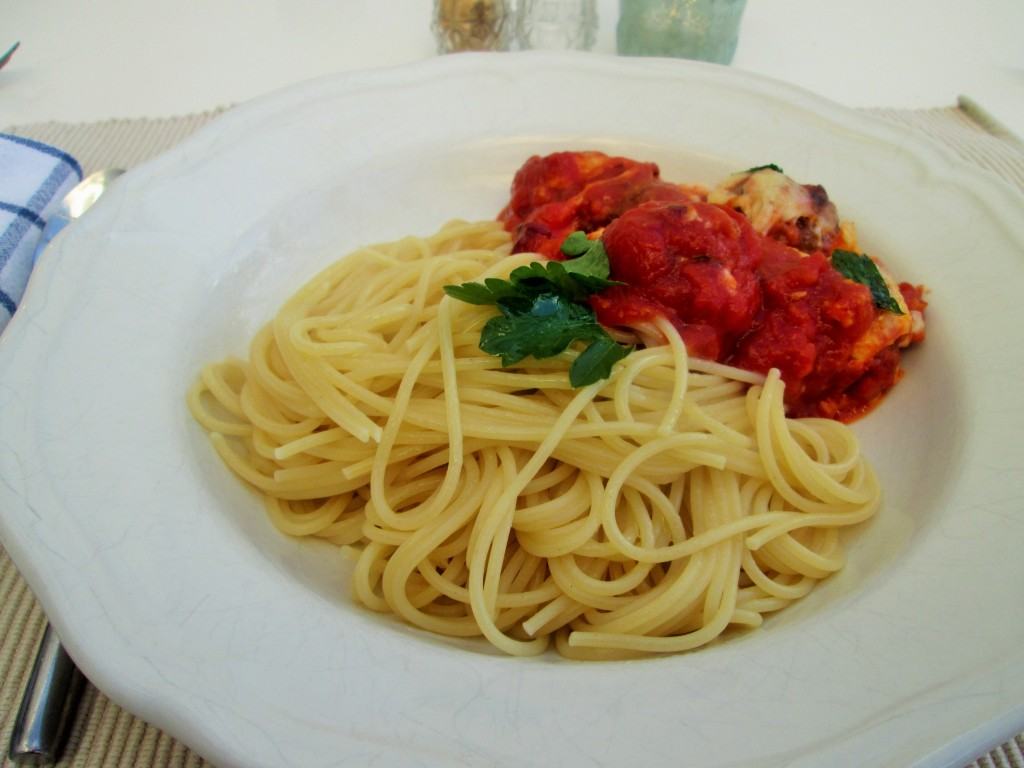 I will keep you posted with any other holiday home gem like recipes, but in the meantime, take Lucy Loves with you this Summer and you will be well catered for.
Lucy x
Baked Meatballs Recipe
Set oven to 170 degrees fan, serves four just nicely
400g beef mince (pork, veal or turkey mince would work just as well I would imagine)
1 slice of bread for crumbs (I grated mine or use your blender)
1 tablespoon dried oregano or Italian seasoning
1 teaspoon garlic powder or a crushed garlic clove
1 egg
3 tablespoons parmesan cheese, or strong cheddar would work too
good pinch or grinding of salt and pepper
500g carton Passata
Another tablespoon of oregano or Italian seasoning
A small jar of tomato based pasta sauce (mine was 340g)
One ball of mozarella
150g strong cheese, grated
Cooked spaghetti or pasta of your choice and salad leaves, to serve
Pre heat your oven to around 170 degrees and line a baking sheet with greaseproof paper. Take a large bowl and add the mince, breadcrumbs, garlic or garlic powder, herbs, cheese, egg and salt and pepper. Go in with your hands or a spoon and give the mixture a really good mix until everything is combined. Roll this into around 24 balls (each being approx a tablespoon of mixture) and place on your lined baking sheet. Pop in the oven for around 15 minutes until browning nicely.
Take a good sized oven proof dish and pour in the passata. Sprinkle with the extra tablespoon of oregano for flavour then drop in your browned meatballs. Pour over the jar of pasta sauce then stir the whole lot together. Sprinkle the top of the meatballs with grated cheese then dot with torn mozarella. Bake in the oven for 20 minutes until golden and bubbling. Serve with spaghetti or pasta of your choice and with some salad leaves.