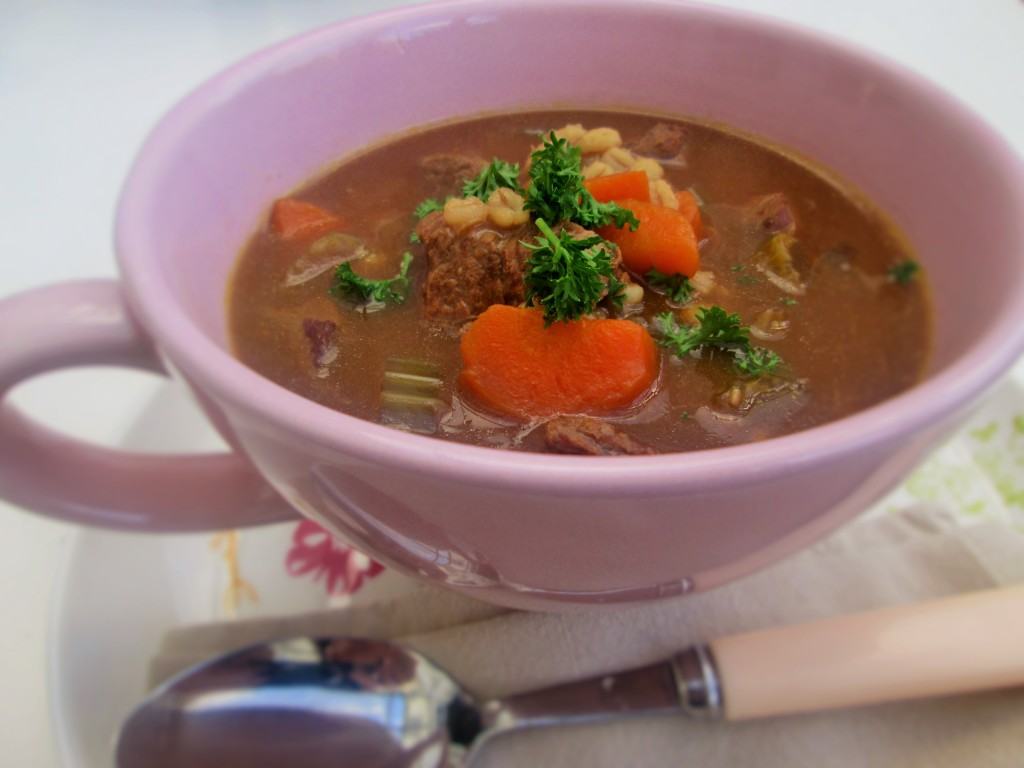 Beef and Barley Soup Recipe
Today's recipe is like a huge, all enveloping hug in a bowl. Beef and Barley Soup is a delightful cross between a broth and a casserole, which ticks all sorts of boxes for me. And to add to the list of appealing qualities it's relatively low calorie to boot. See, I am always thinking of you and your culinary/dietary needs.
This recipe calls for wonderful braising beef, fresh vegetables and old fashioned barley. Barley featured quite heavily in my youth, a handful was invariably added to a casserole for a bit of ballast, but it's rather fallen by the food fad wayside over the years. Well rummage around in the dried beans and pulses aisle and unearth a bag of barley, you won't be disappointed. A huge slimline thank you to Skinny Taste for the recipe I've based this on, it's a keeper and one I make on a regular basis. It makes enough for around four good sized servings. I like to make this on a Sunday afternoon and have portions to freeze or to take to work for lunch during the week.
I expect you have at least one firework display to oooh and aaah over this week, so this flavoursome Beef and Barley Soup would be such a welcome sight when you get home. With some warm buttered bread, it's a complete meal, which will leave you with a wonderful, contented glow.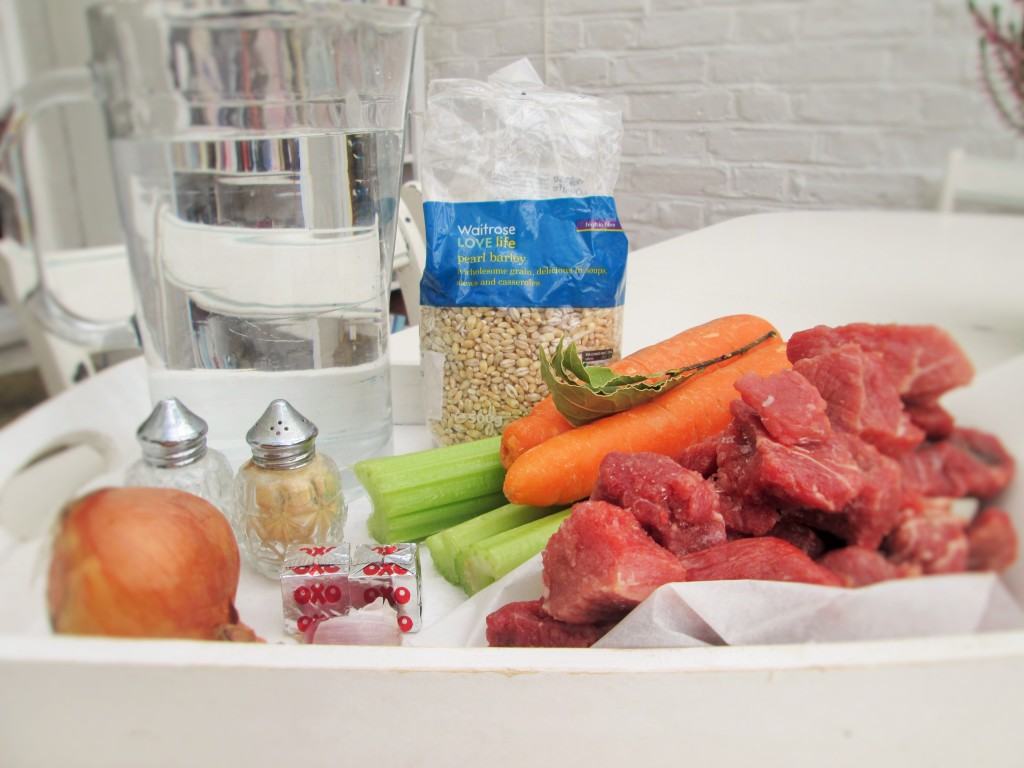 Here's the delicious wintery list of ingredients. I had some fancy organic braising beef (on offer, of course) and there's the beautifully 70's style pearl barley.
Start making the soup base by heating a slug of olive oil in a large pan, and add your beef to brown.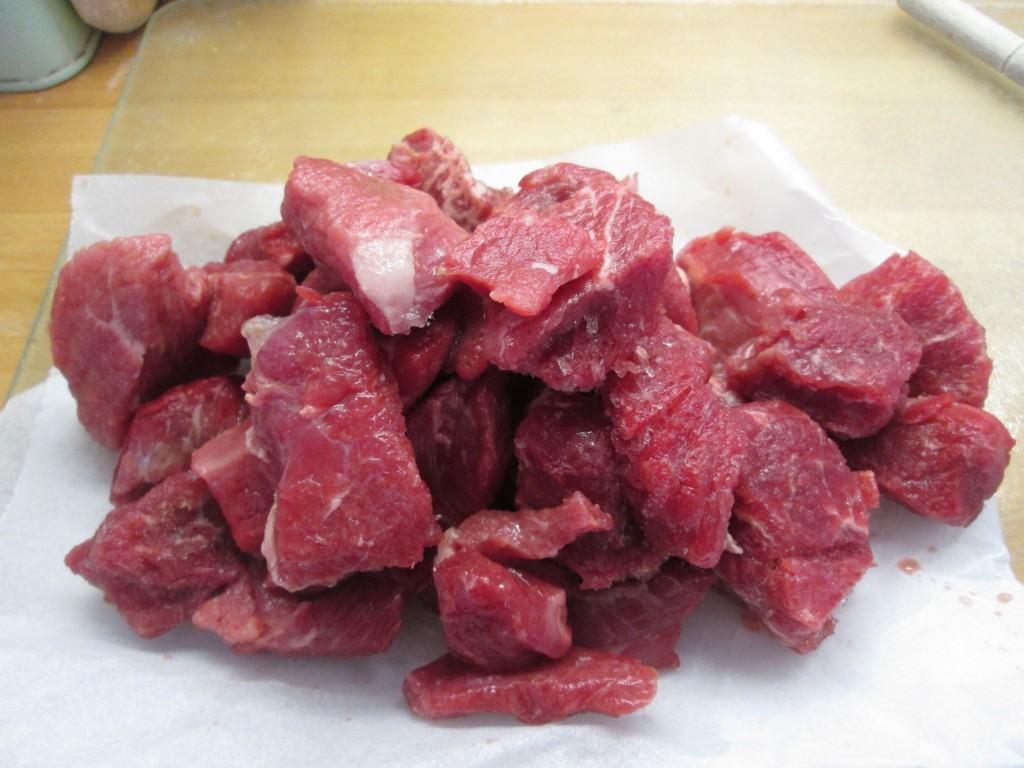 Chop the onion, garlic, carrots and celery. I adore the flavours these vegetables impart in recipes, such a classic combination. When the beef is starting to brown, add these to the pan and continue to cook for another five minutes. Pop in the bay leaves, dried or fresh, and inhale the fragrance coming from the pan. Winter in a whiff.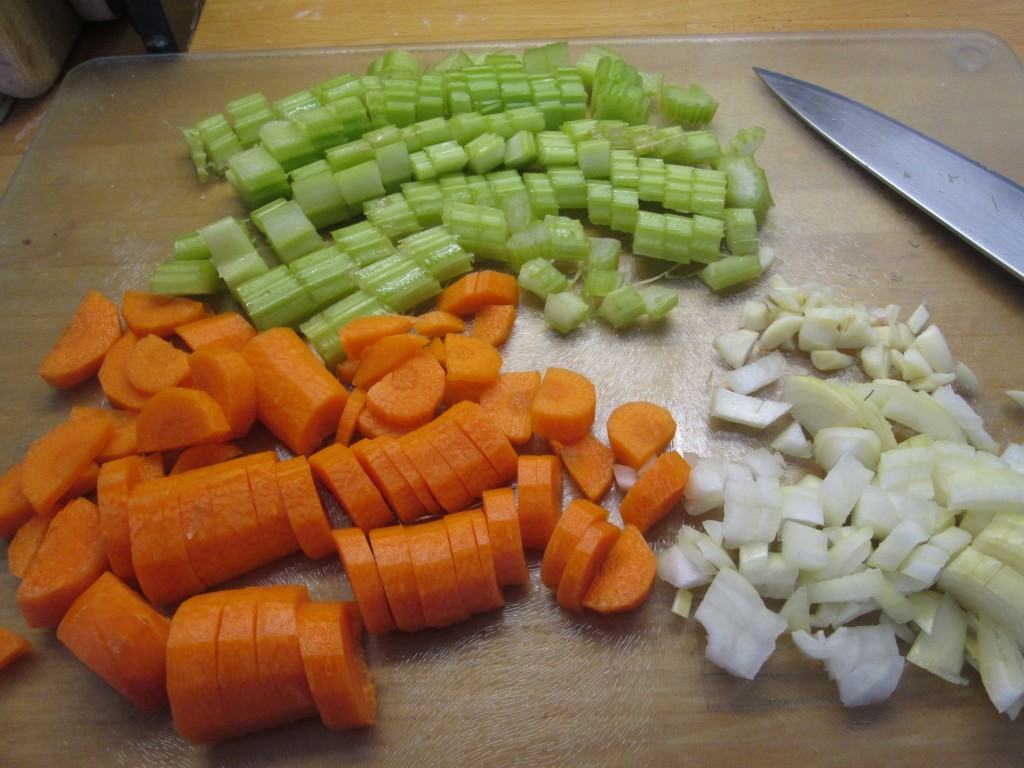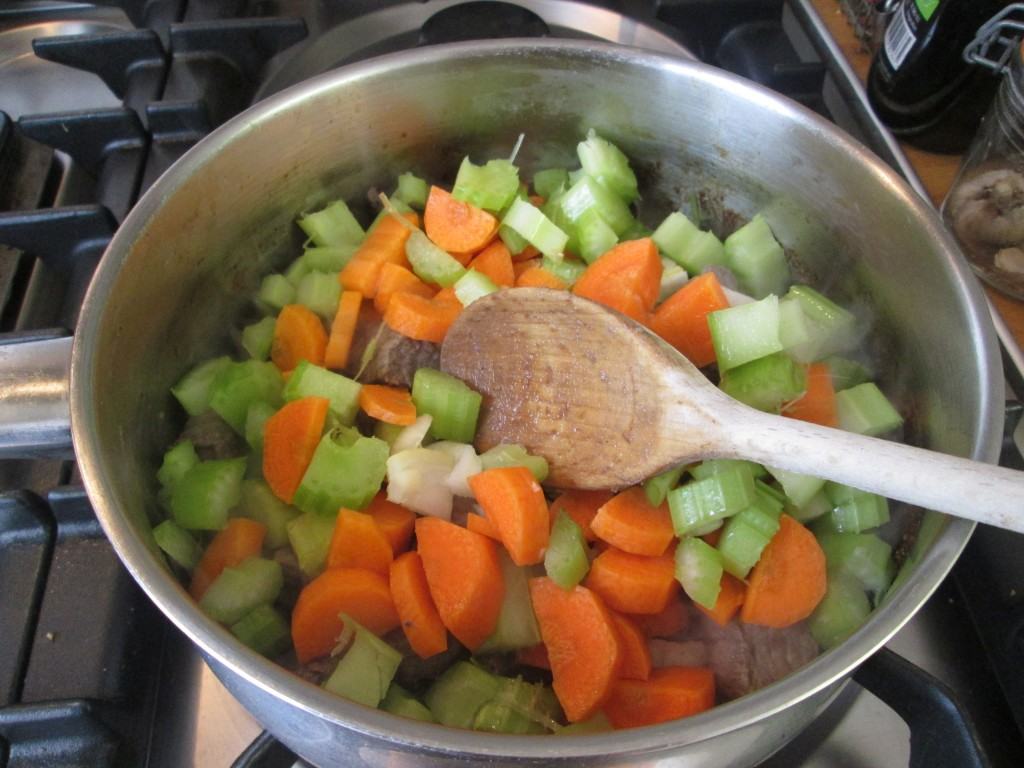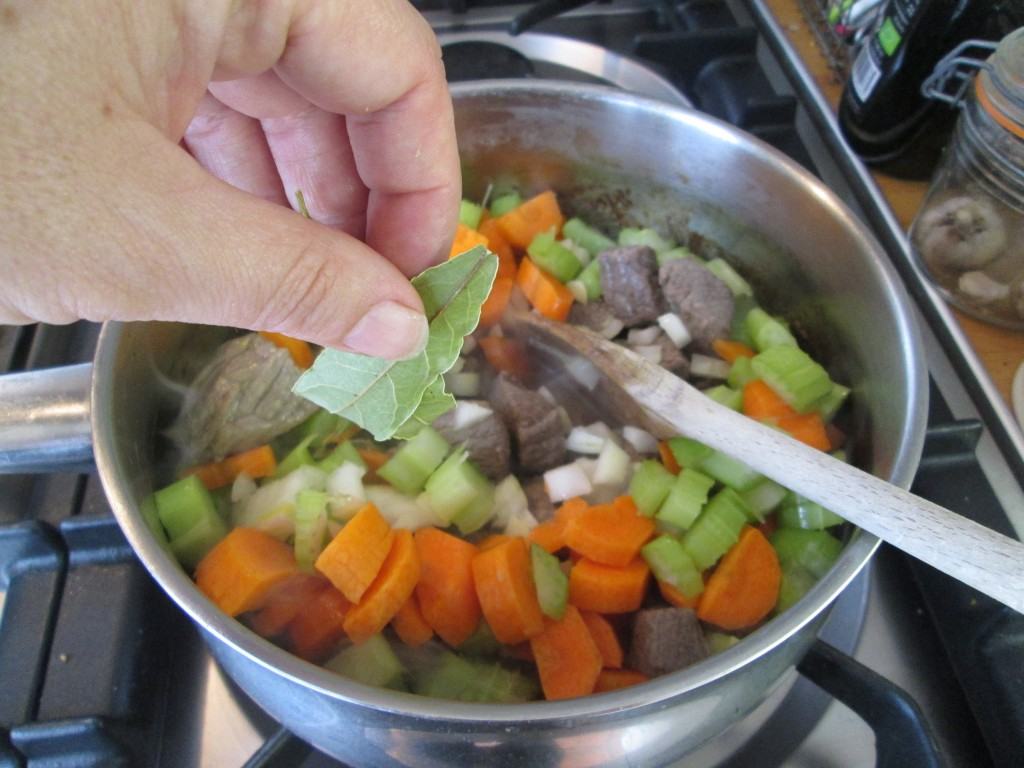 Crumble three Oxo cubes into the pan with some salt and pepper. Can we just have a moment with Oxo cubes please. I know they are not exactly organic beef broth, but they give great flavour, and were part of my grandmother's and my mother's food cupboard, so they are good enough for my recipes now. Do please use organic beef broth if Oxo cubes offend. Pour the water into the mix and give everything a good stir and bring to the simmer.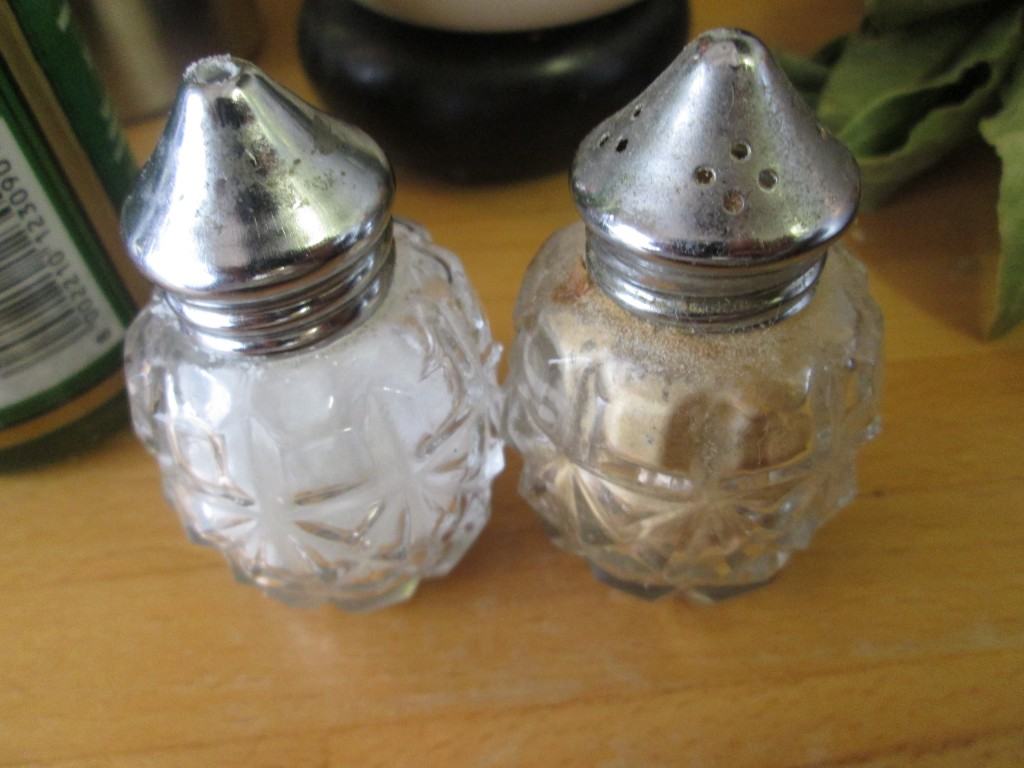 Once the soup is bubbling away, turn it down to super low and pop a lid on this pot of loveliness and leave for an hour and a half to simmer and do it's thing.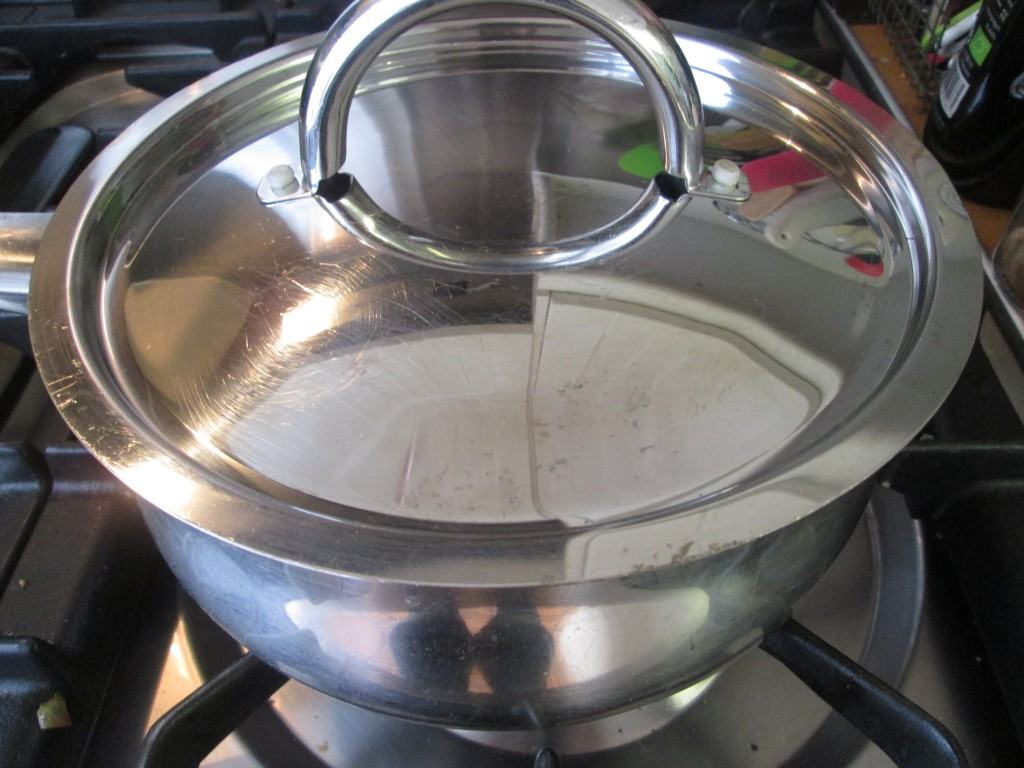 After this time, add the barley to the pan and continue to cook for another 35 to 40 minutes or until the barley is cooked.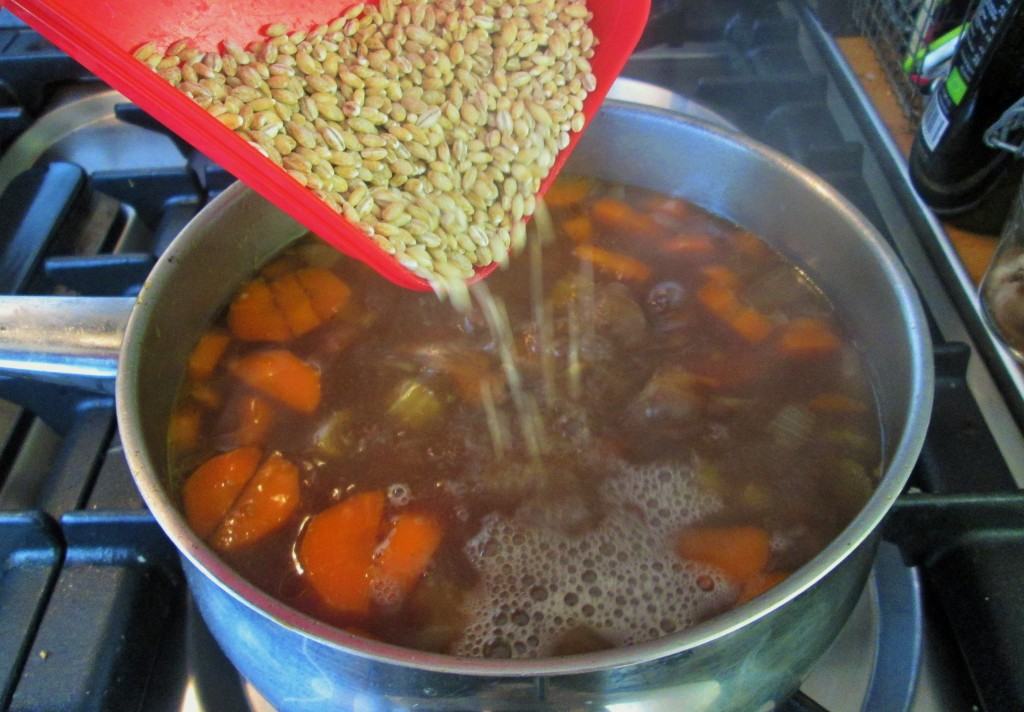 Hooray, time's up, and here's your pan of Beef and Barley Soup. The meat and barley are soft and the broth is filled with beefy deliciousness.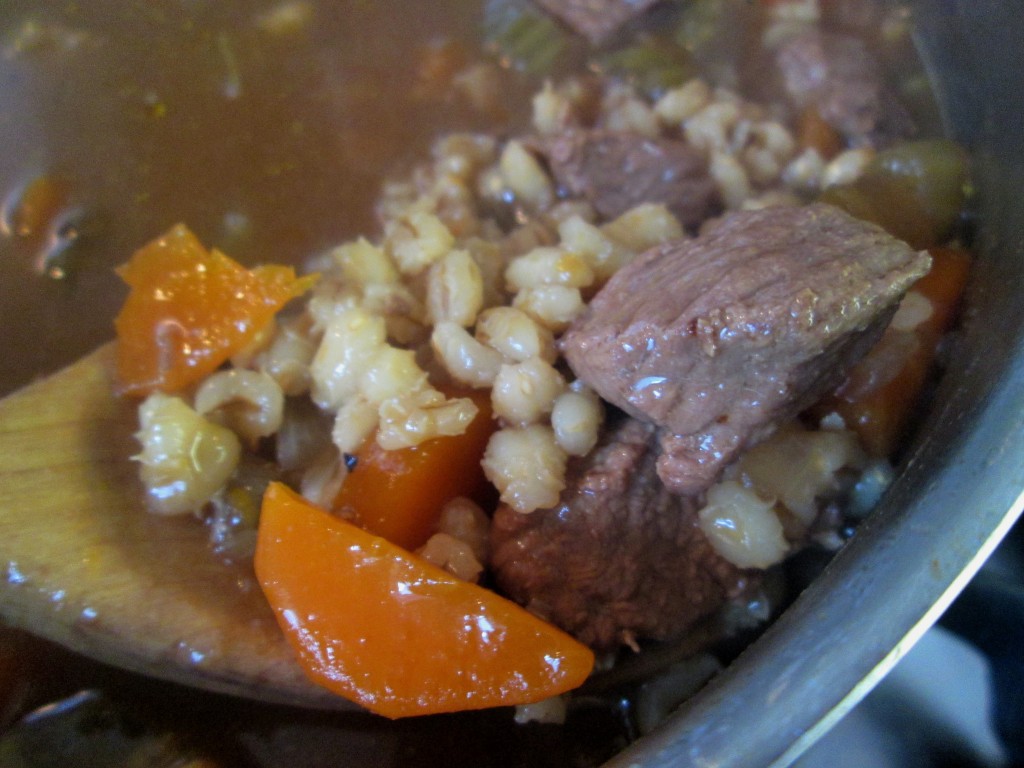 Garnish with touch of chopped fresh parsley. This is perfect served straight away, kept in the fridge for a couple of days or frozen in single serve portions to be defrosted as and when you need sustenance.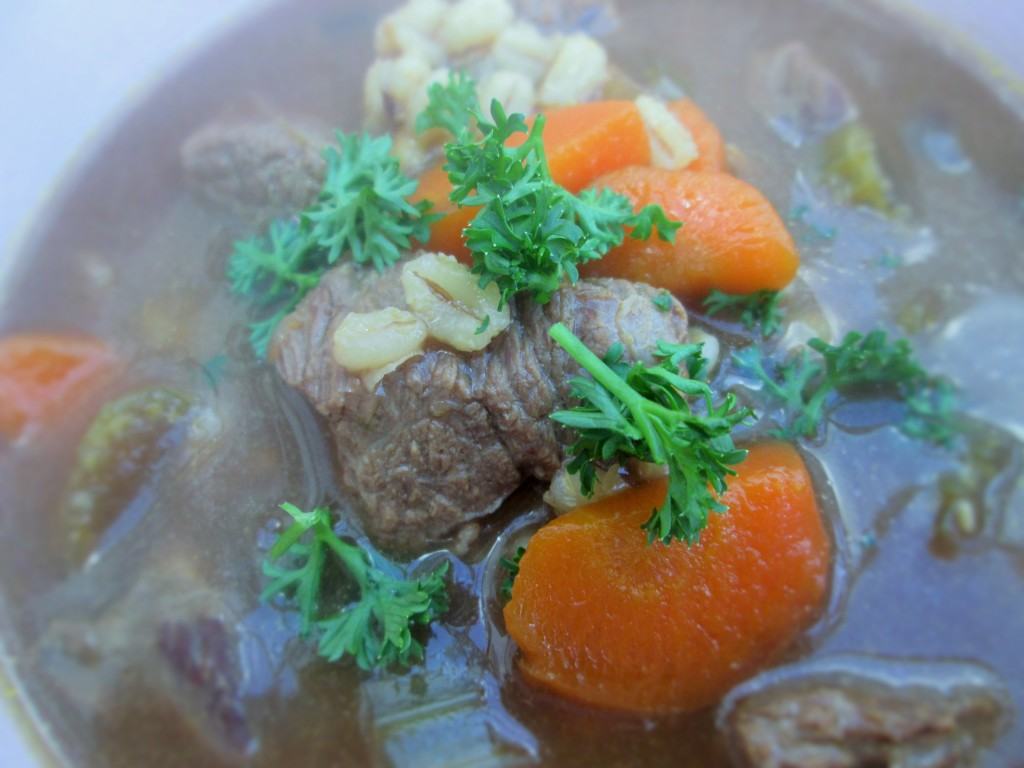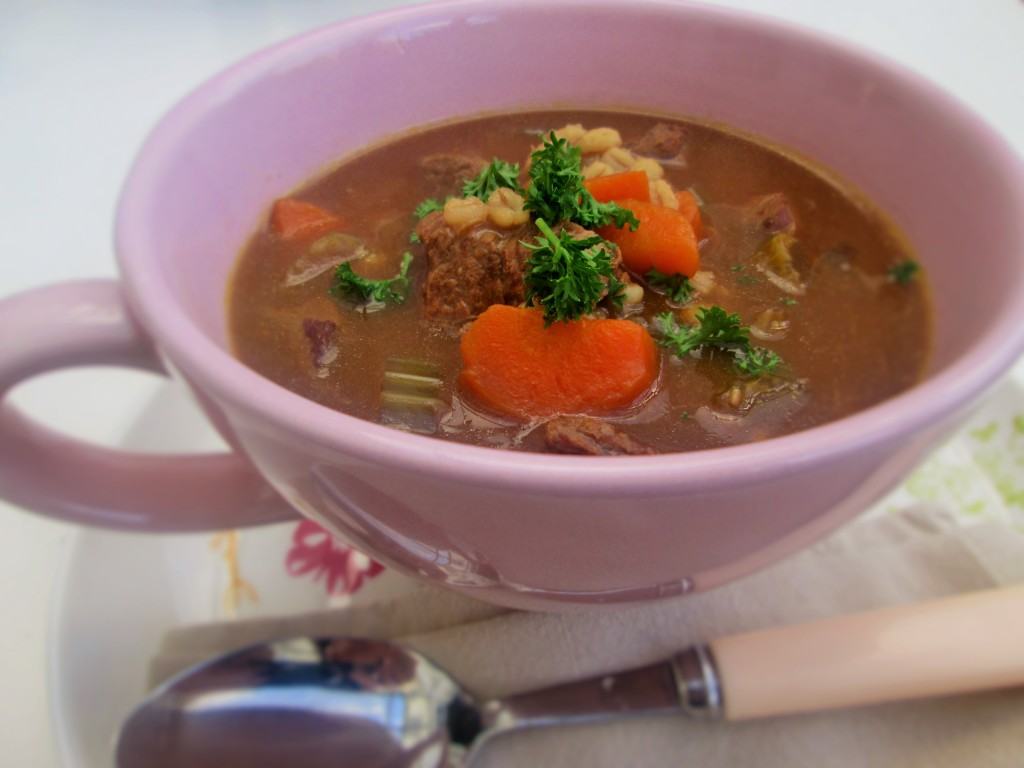 So, remember, remember the 5th of November, Beef and Barley Broth, I think that's how the saying goes? Enjoy the fireworks.
Lucy x
Beef and Barley Broth Recipe
Serves 4
You will need a large sauce pan or pot
500g braising beef
1 tablespoon olive oil
1 onion, finely chopped
2 cloves garlic
2 carrots, finely chopped
3 sticks celery, finely chopped
3 bay leaves
3 Oxo cubes
1.75 litres water (or use beef stock if not using the Oxo cubes)
130g pearl barley
Salt and pepper to taste and a parsley garnish
Heat the olive oil in a large saucepan. Add the beef and cook until starting to brown. Add your chopped onion, garlic, carrots and celery and cook for a further 5 minutes until the vegetables are just starting to soften. Add the bay leaves and salt and pepper then crumble in the three Oxo cubes. Stir well then pour on the water. Stir again then bring to the simmer, turn down the heat and pop on a lid. Cook this gently for an hour and a half. Once this time is up, add the barley and cook for a further 35 to 40 minutes or until the beef and barley are both soft. Garnish with freshly chopped parsley. This freezes well or keeps in the fridge for two or three days, well covered.
Instant Pot instructions – Updated October 2021
I just made this brilliant soup in my Instant Pot. Simply follow the instructions, as above, sautéing the beef and vegetables on using the sauté mode, then seal the lid and set the Instant Pot to manual for 15 minutes. Once the time's up, let the steam release naturally, check for seasoning then tuck right in.