Slow Cooked Lasagne Soup Recipe
Ooh, it's definitely a bit nippy tonight. I am still resisting having the heating on until November though, as a matter of principal. 'Just put another jumper on' is a much used phrase in our house. One thing I do enjoy when the autumnal weather really kicks in though is soup. Soup is brilliant. It's filling, warming and comforting.  And what could be more comforting that Lasagne Soup?
I know, it does sound a little weird, but bear with me here. I found a Lasagne Soup recipe on Pinterest ages ago and made it with some trepidation. It turned out to be completely delicious and has since become a regular weekend lunch dish. I then, with some excitement *God I am boring*, found this Slow Cooked Lasagne Soup recipe, which I have found to be even more scrumptious and so convenient to be left to bubble quietly away while life moves at a million miles an hour. This tasty little number came to me via Baked by Rachel, so thank you kindly to her.
This is so much more than just a sloppy, soupy version of regular lasagne. The rich tomato based broth is laced with soft minced beef, herbs and pasta and is finished with a slug of cream and a handful of parmesan. This soup is rich, warming, tasty and filling and when served with my 60 Minute Bread Rolls *recipe coming this week if I get my arse into gear* it's a complete meal in itself. And in typical my family style, the whole huge batch was hoovered up in one sitting without any murmurings of discontent. Happy full bellies and a mince based supper, life is certainly sweet.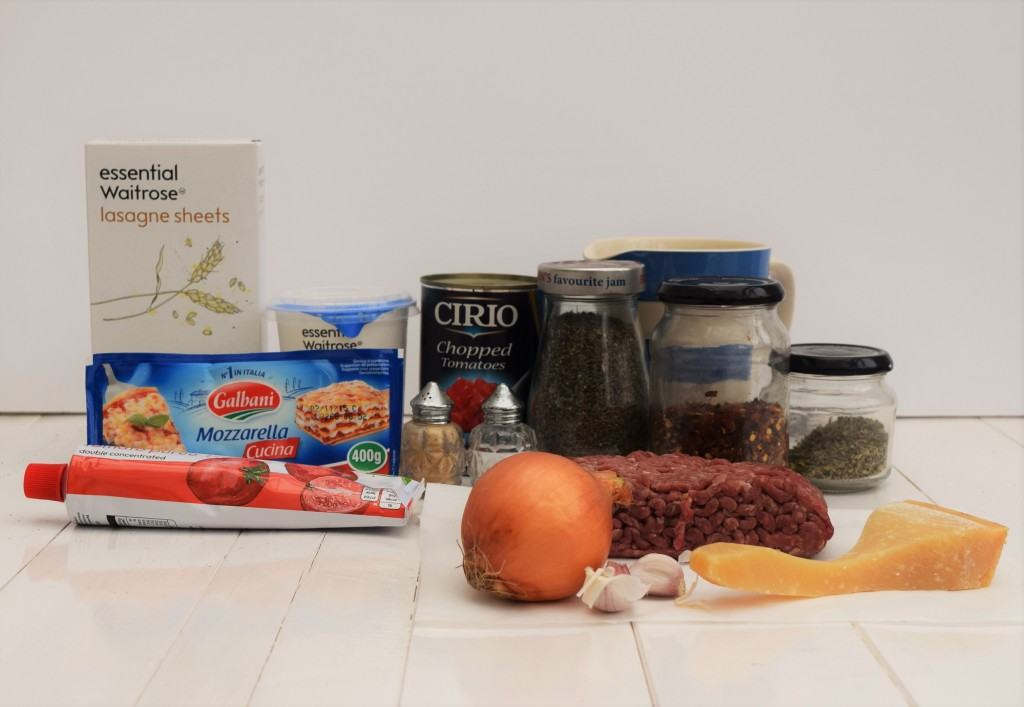 Here's the not too taxing ingredients for this brilliant Lasagne Soup. I don't think I forgot anything either, I must have been super on the ball when I made this.
Before you make a start, switch your slow cooker on to heat up. Then finely chop your onion and garlic. Probably finer than I than I did by the looks of things.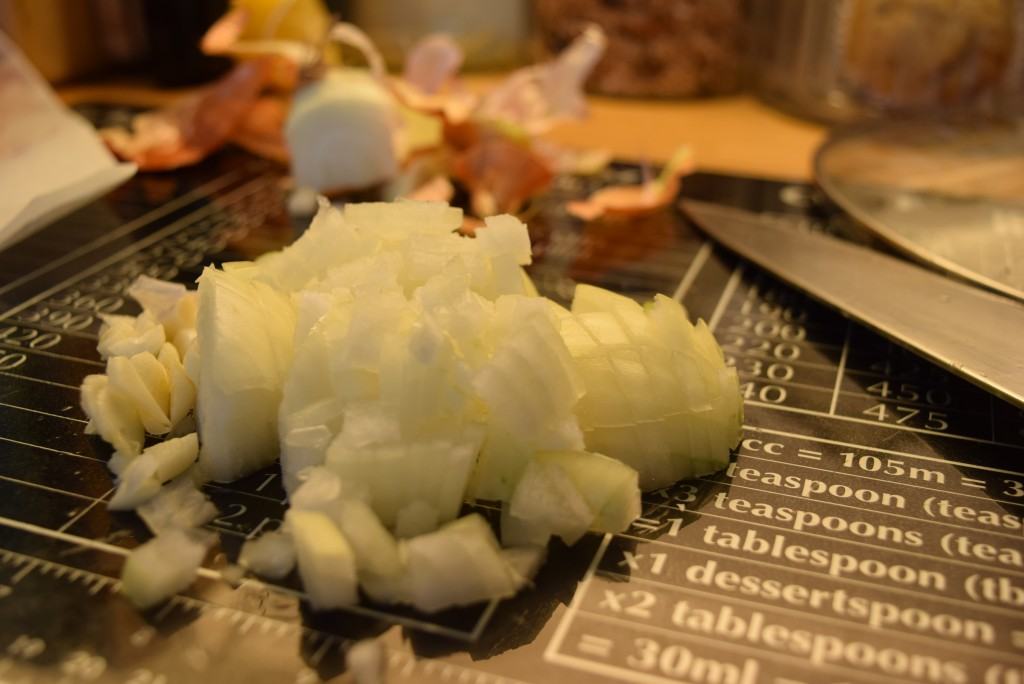 Heat up a tablespoon of olive oil in a good sized frying pan then add the pound of minced beef and the aforementioned onion and garlic. Cook it off until the mince is starting to brown and the onion is softening, for around 5 minutes.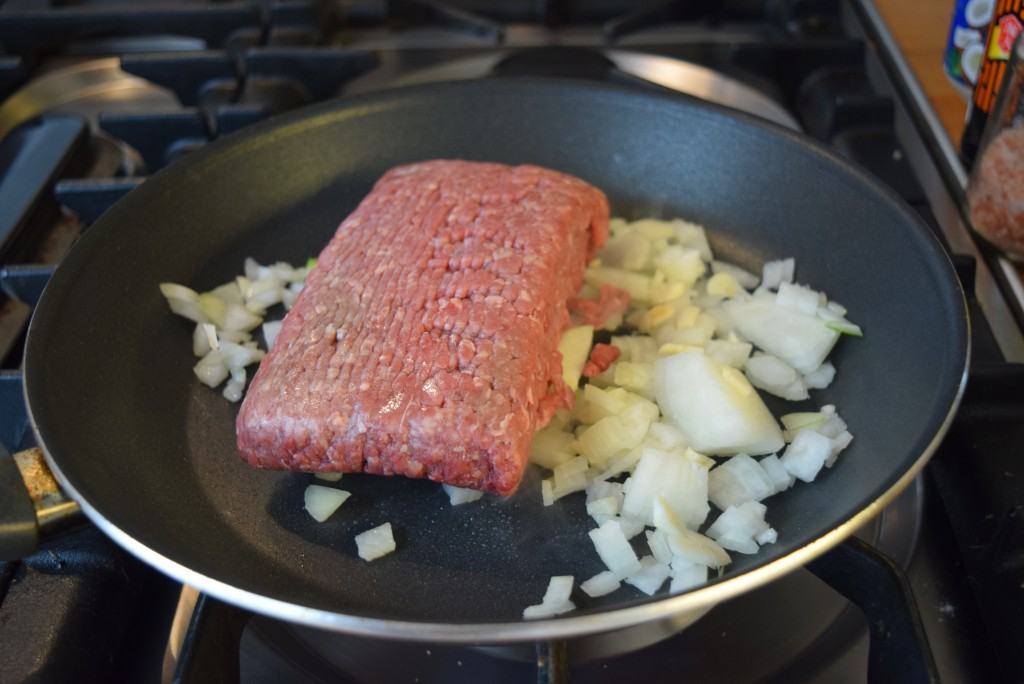 Slow cooker recipes which aren't just all slung into the slow cooker annoy me, but this stage is so worth it as pale grey mince is no one's friend.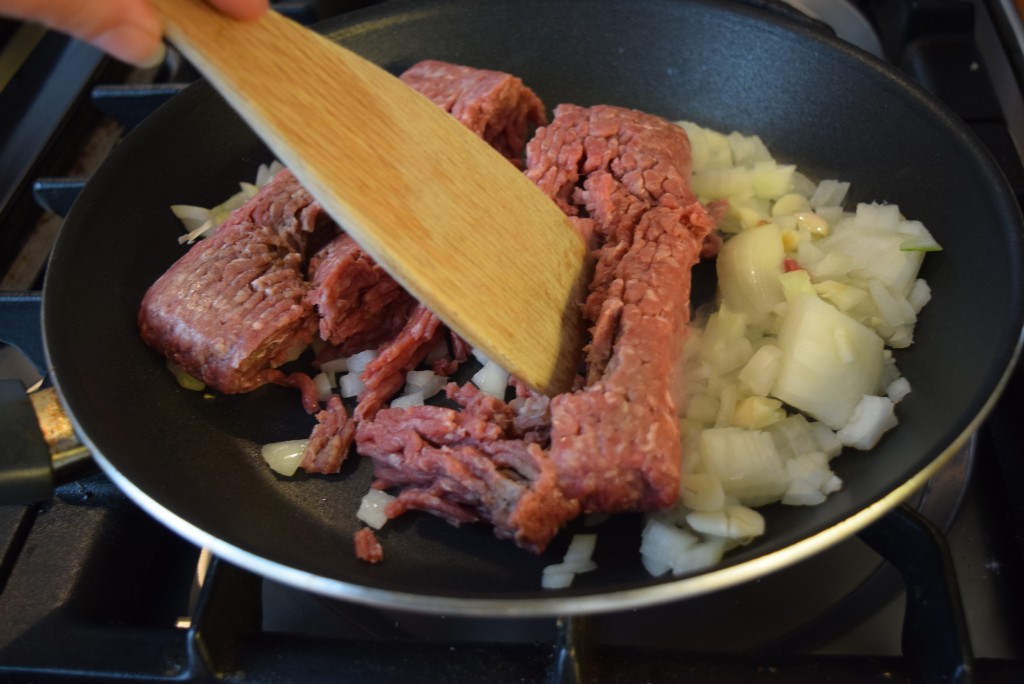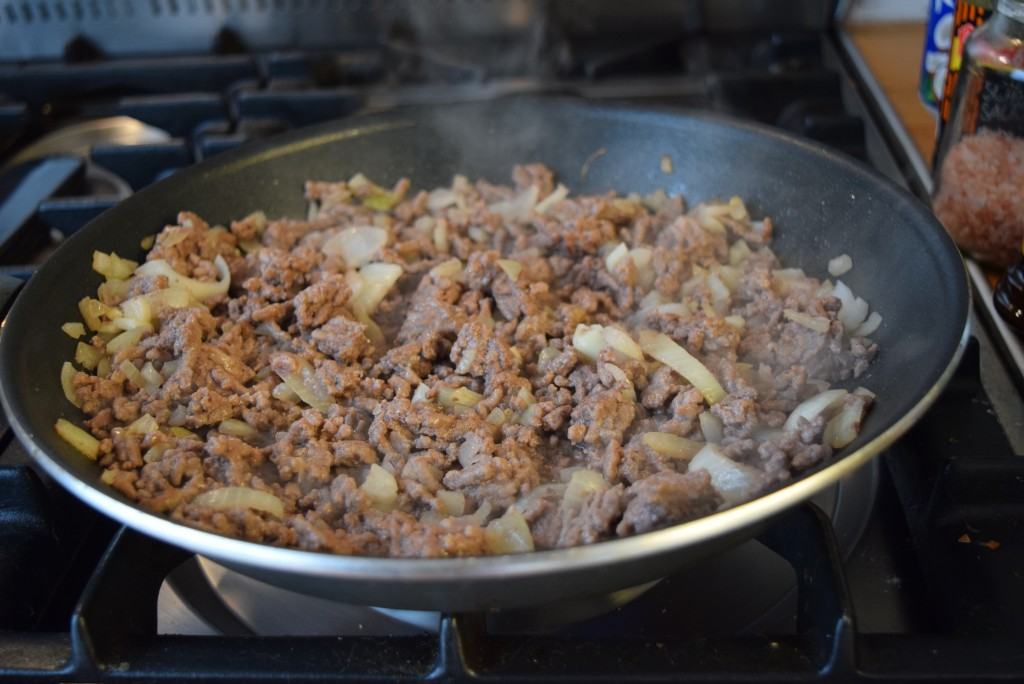 Pour this wonderful beefy goodness into your slow cooker then tip in a tin of chopped tomatoes and their juice. Add some tomato puree for depth of flavour then a teaspoon of sugar or honey to remove any acidity.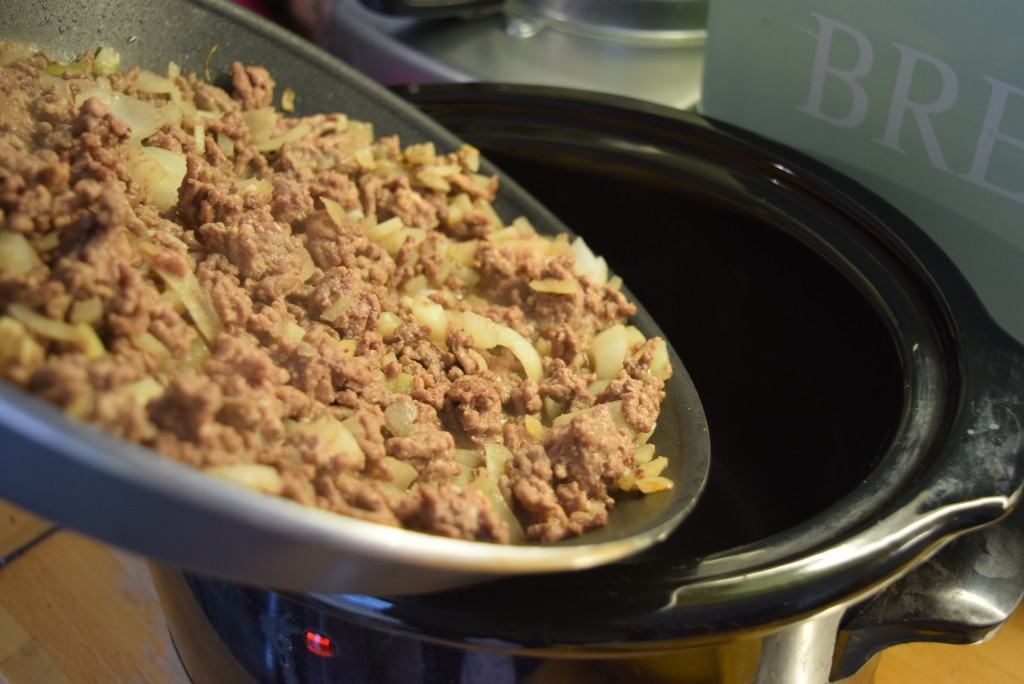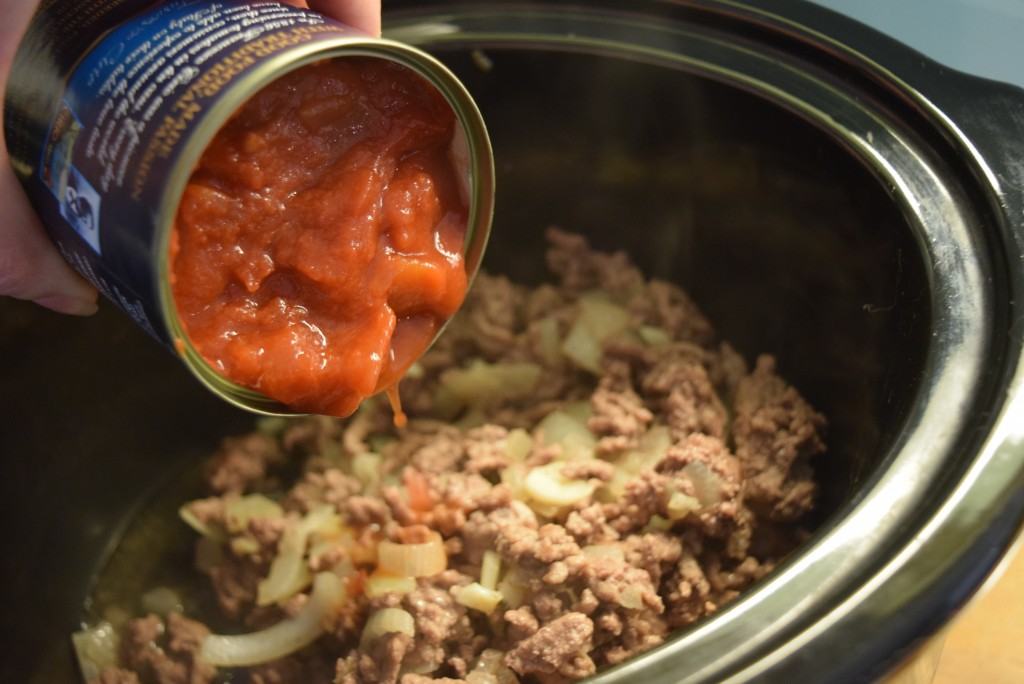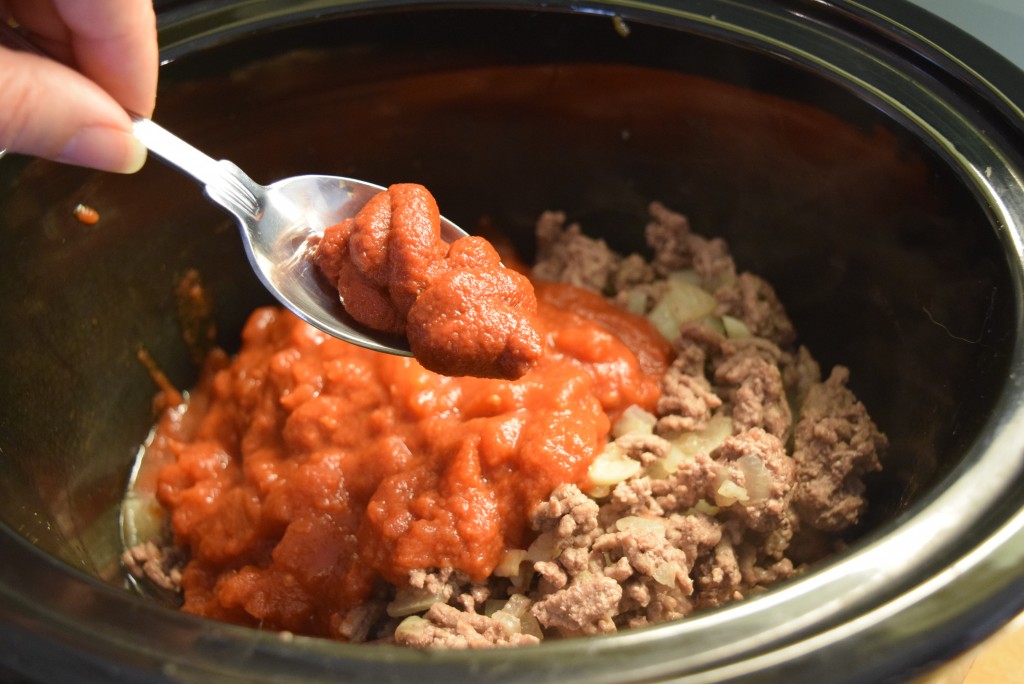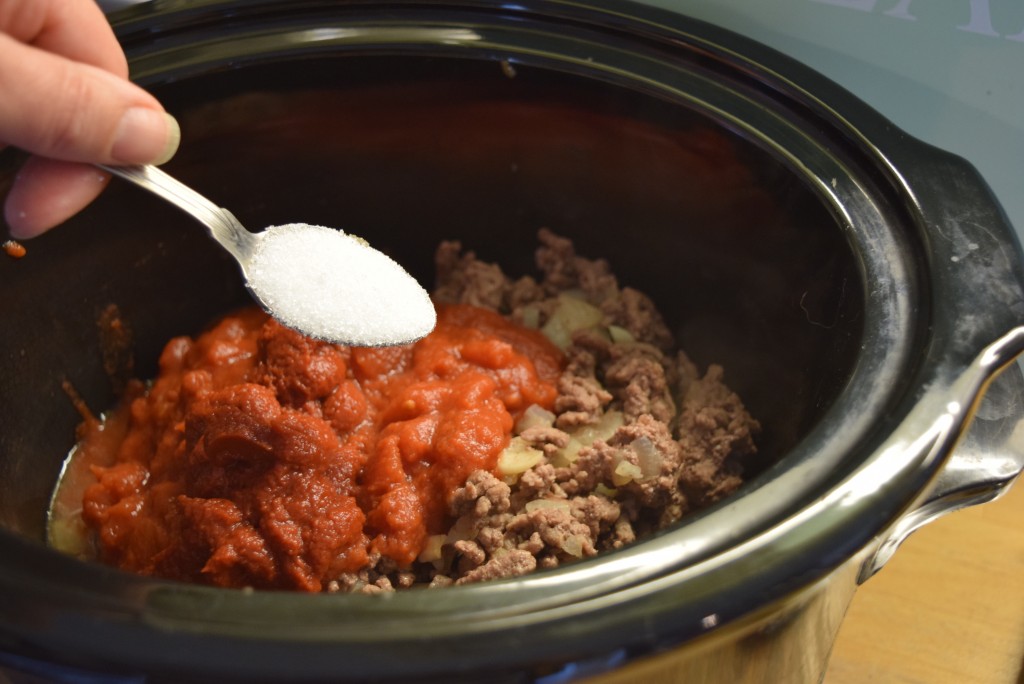 Next add your pinch of chilli flakes, dried oregano, basil, black pepper and salt, and you are starting to get the lasagne flavours on board.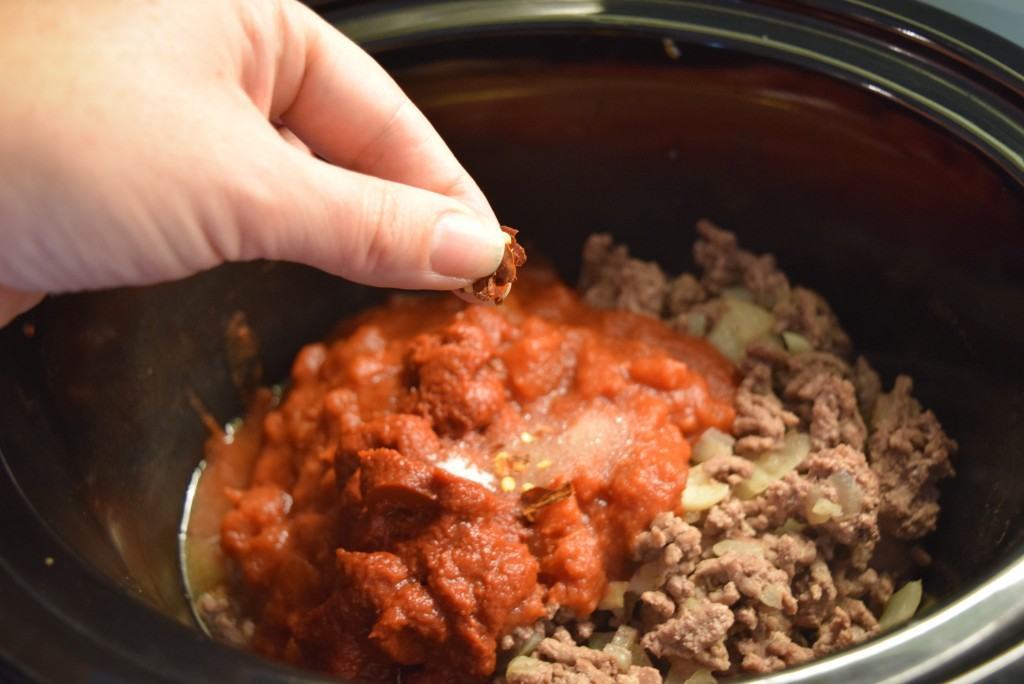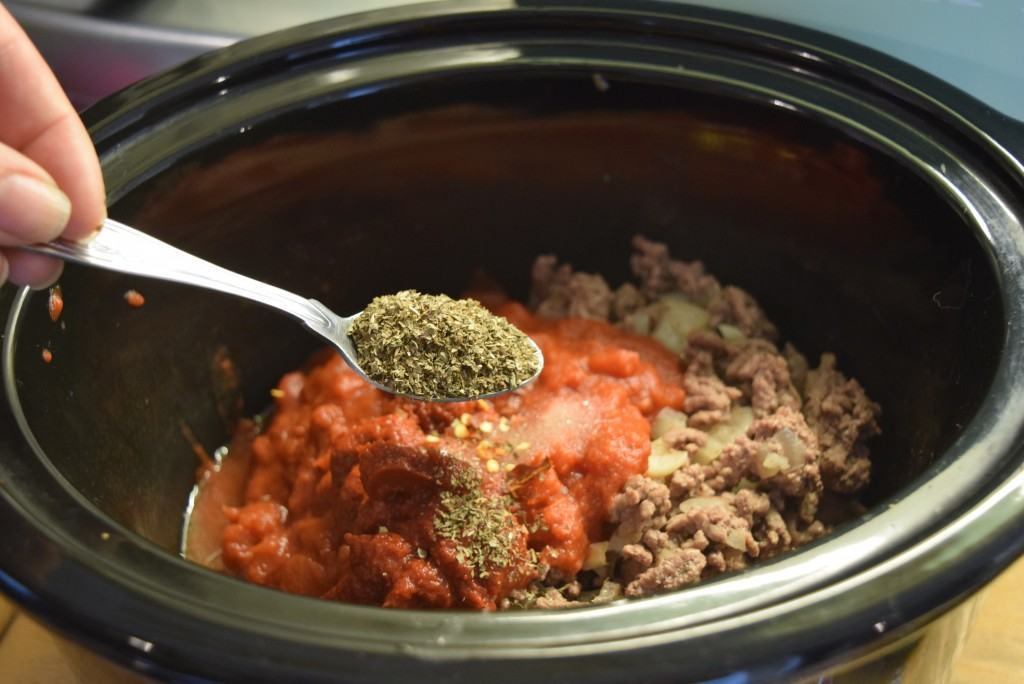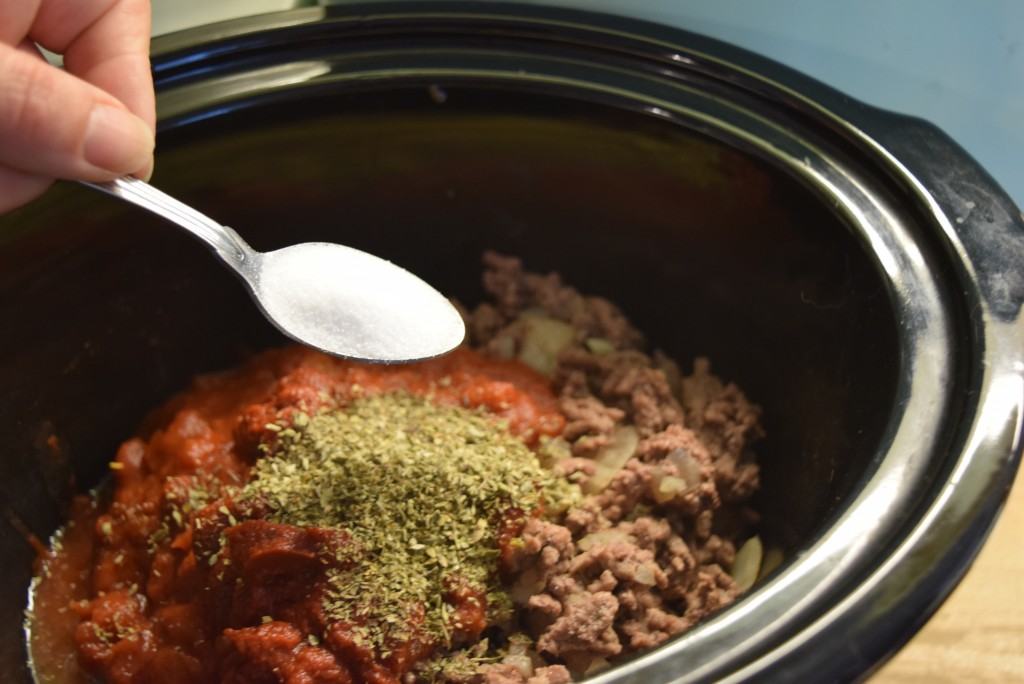 Give this well seasoned mixture a good stir then pour in your chicken stock and stir again. Pop the lid on and leave to quietly cook away for 4 hours on high or 8 hours on low.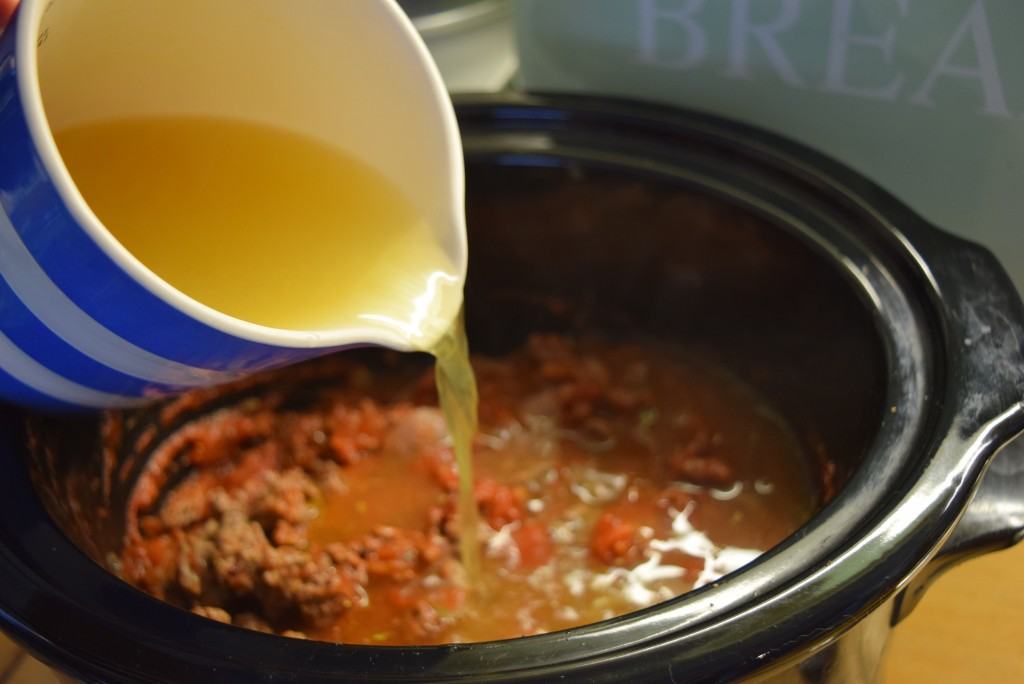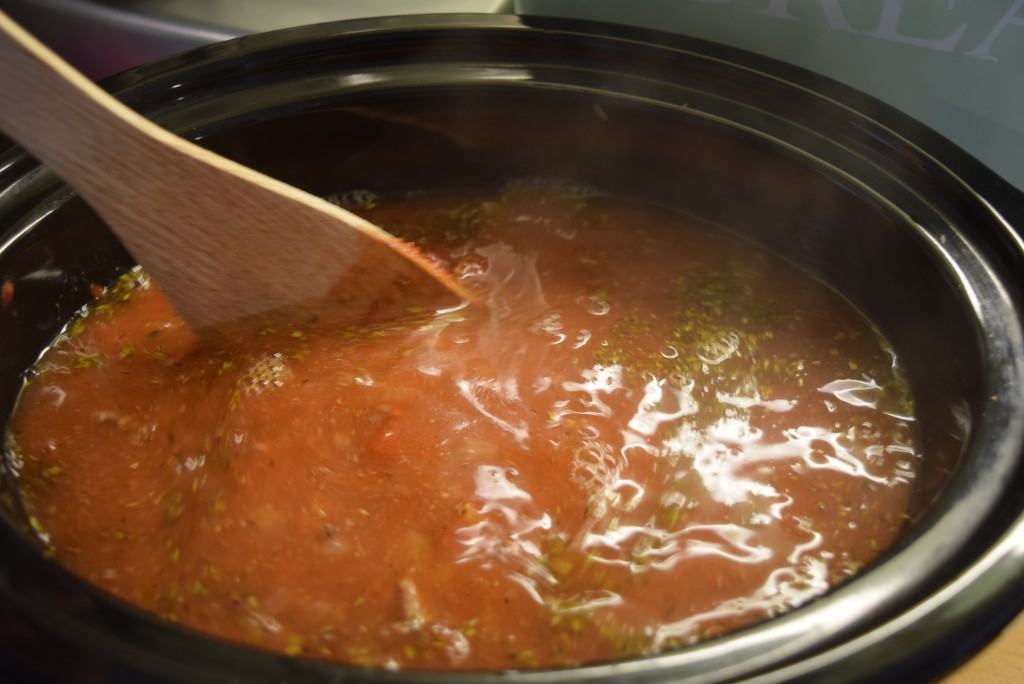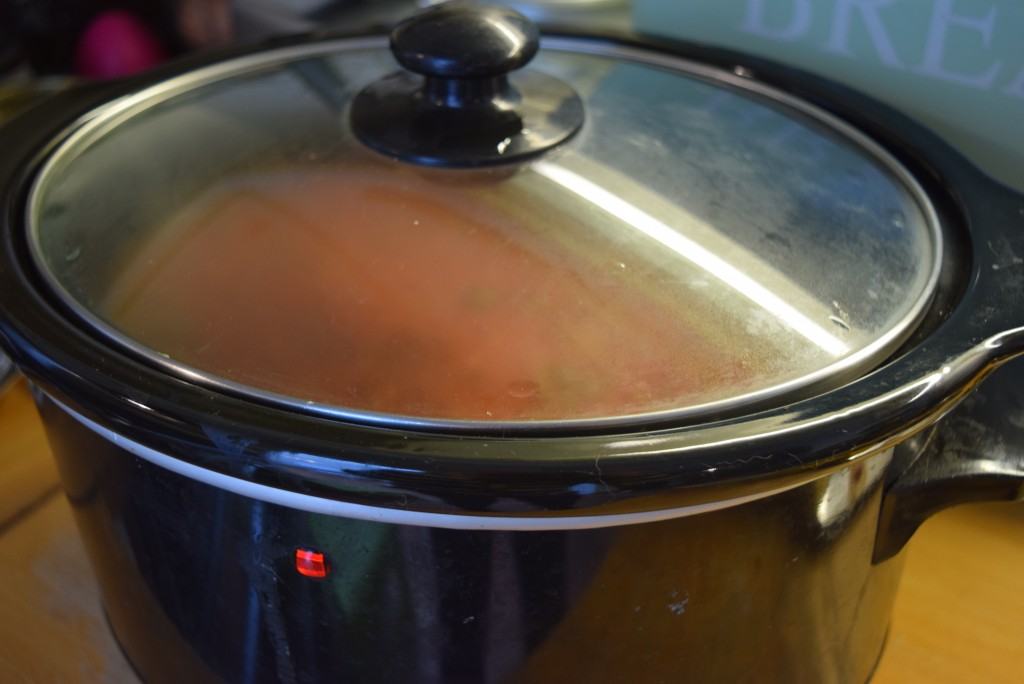 While the soup is doing it's thing, measure out the grated parmesan and lasagne sheets. Break these sheets into smaller shards or you could just use pasta shapes if you would prefer.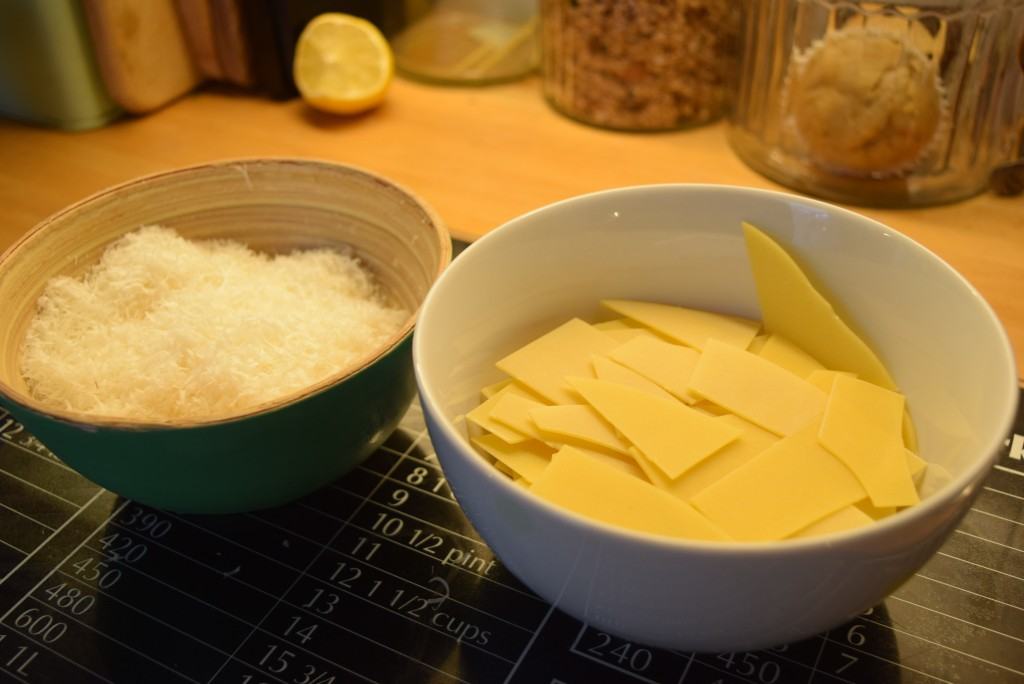 When the four or eight hours is up pour in the cream and stir in the grated parmesan. Drop in the pasta and stir again before putting the lid back on and cooking for a further 20 to 25 minutes, or until your pasta is cooked.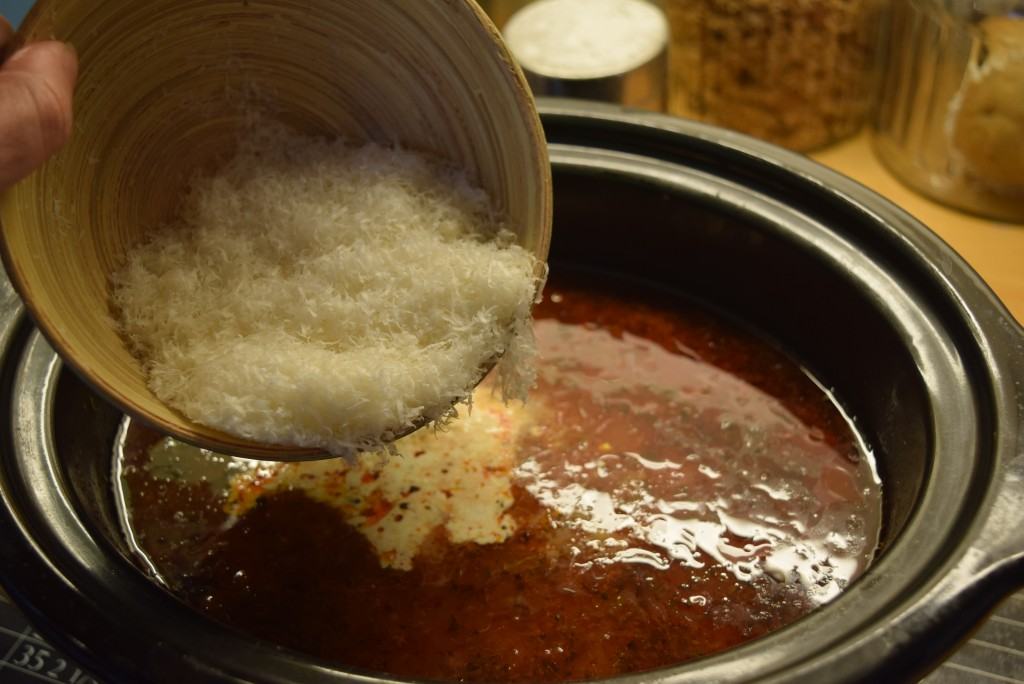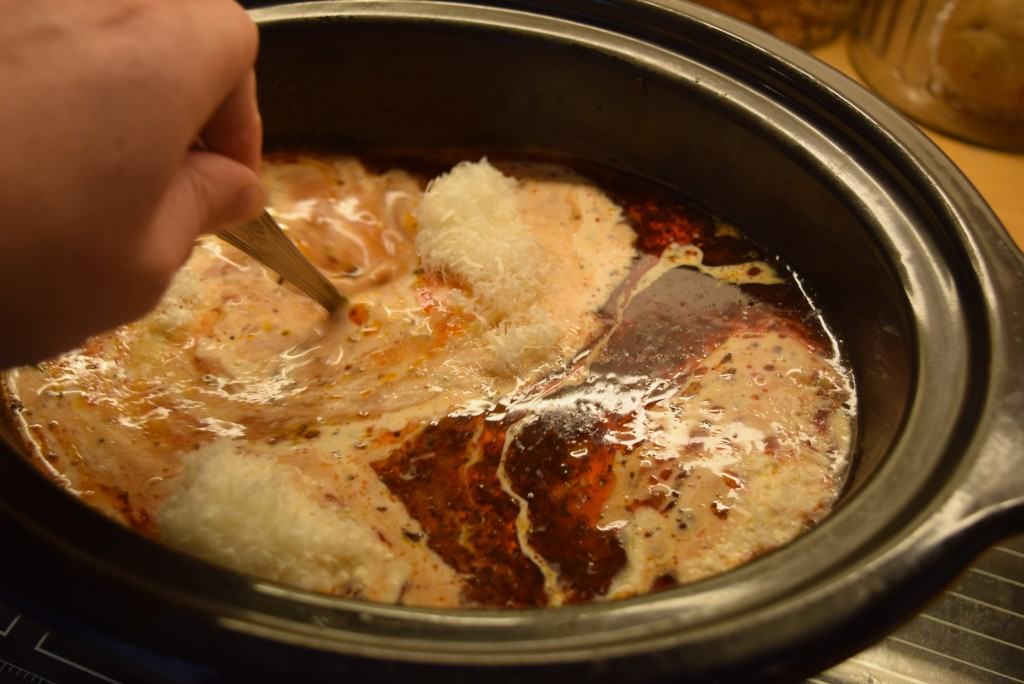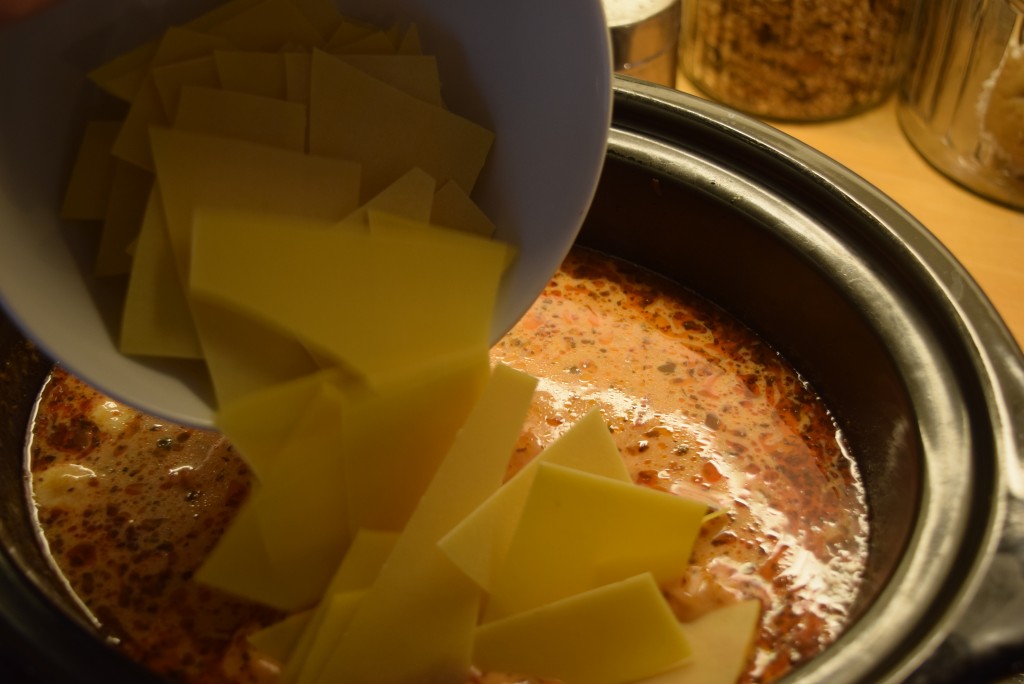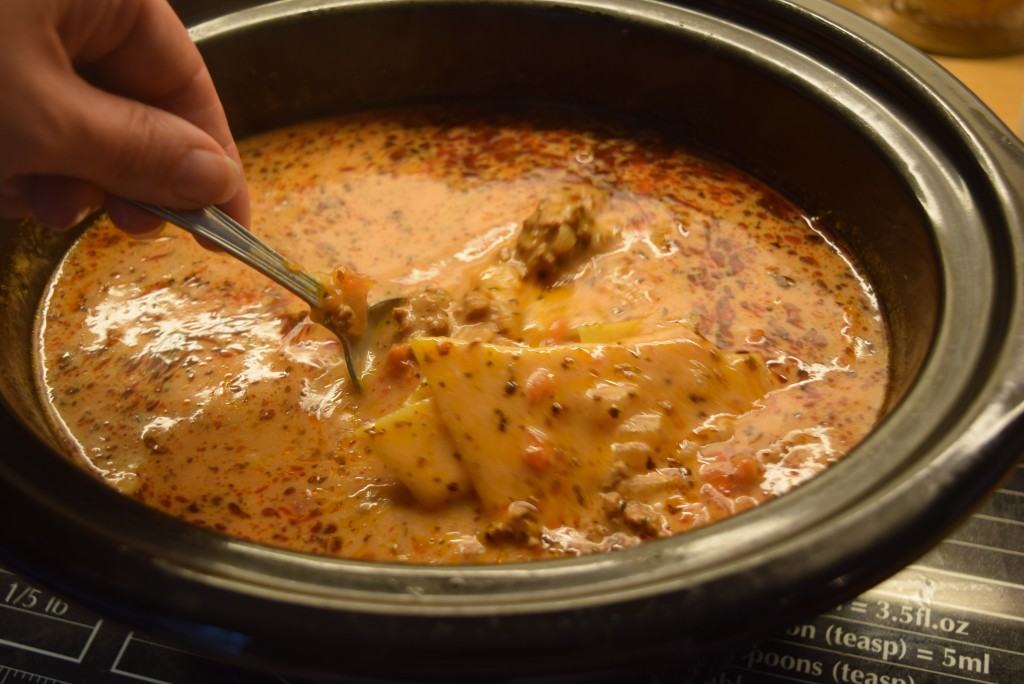 Prepare for the final serve off by chopping/grating some mozzarella and picking a fresh basil garnish. Check the pasta is cooked through then you are ready to serve this wonderful filling, comforting Lasagne Soup. Preferably serve in a comedy bowl with a cow on the bottom *if you have one*.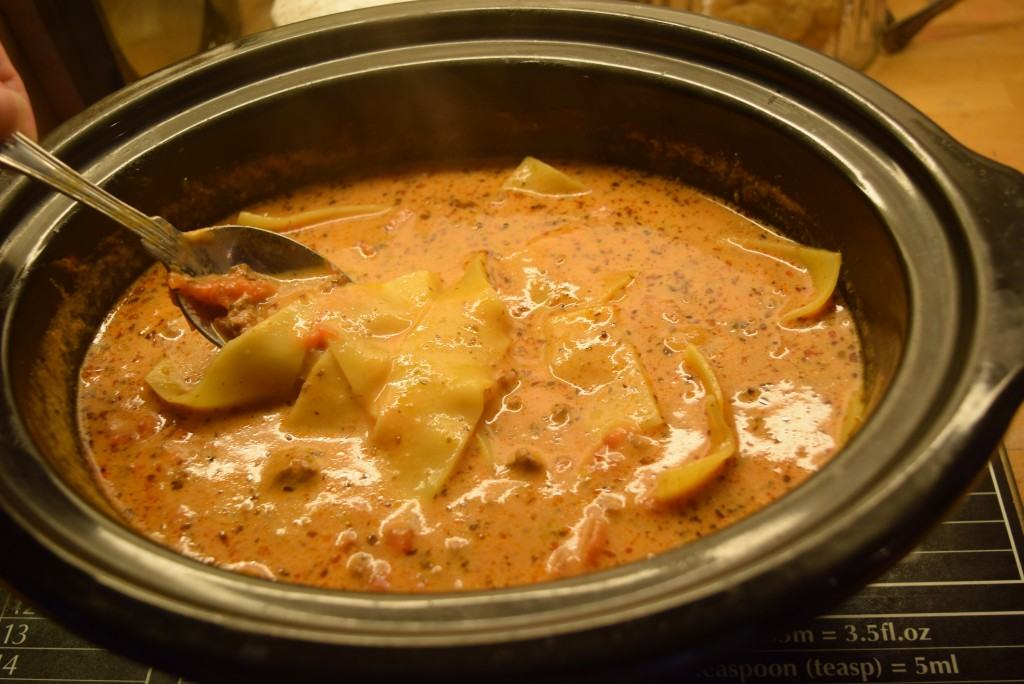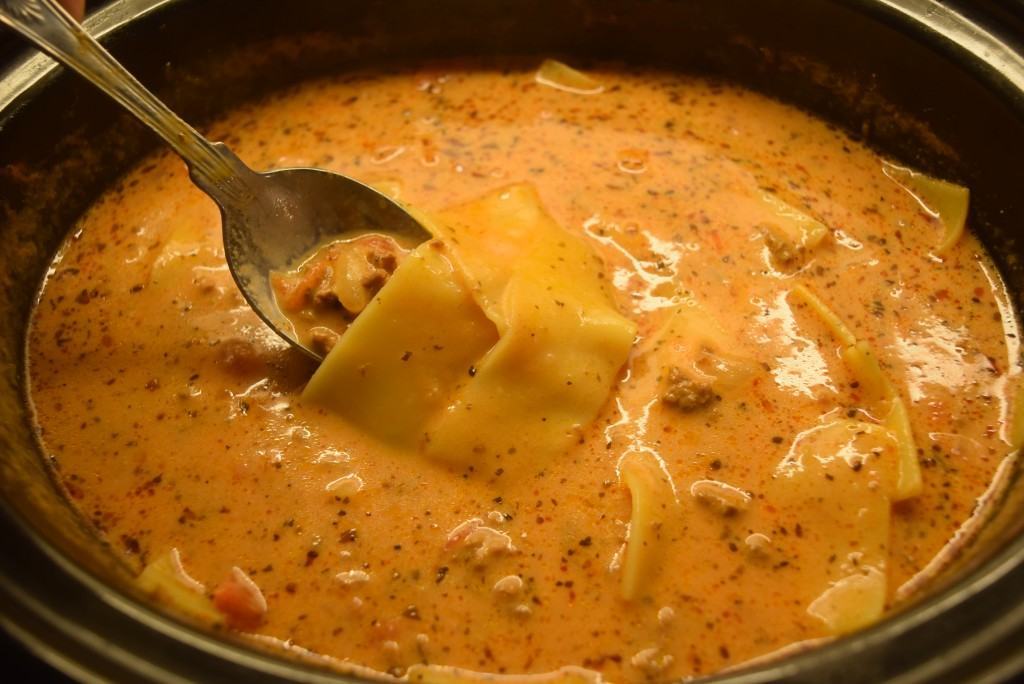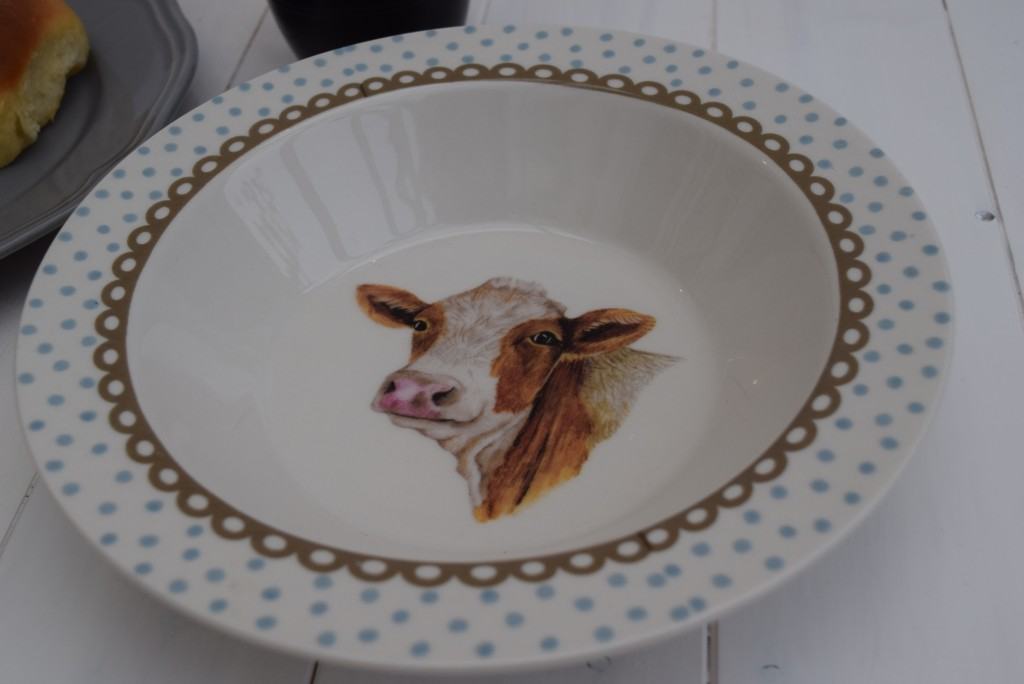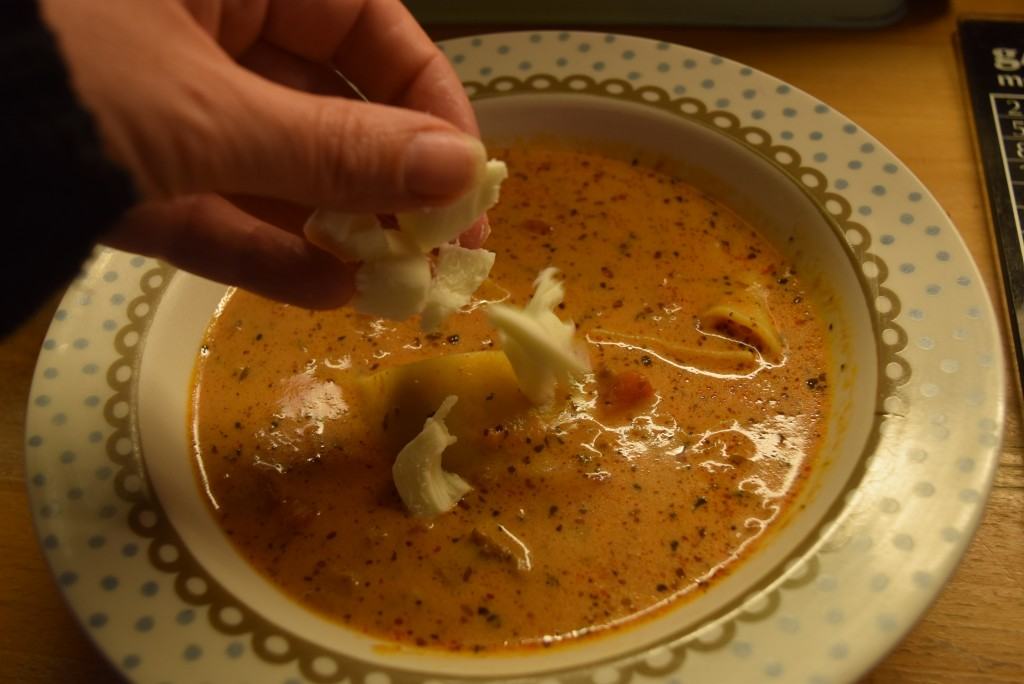 This is delicious served with hunks of bread, a lot of mozzarella and a sprig of fresh basil. Or straight from the slow cooker bowl, getting some of it down your white top *that's just me I'm guessing*.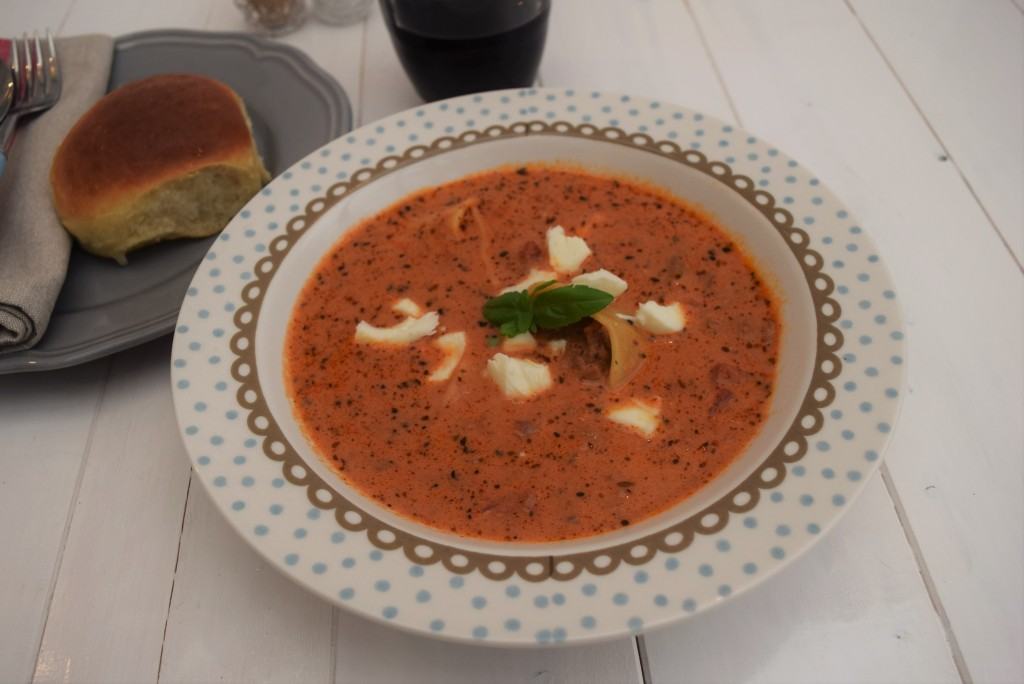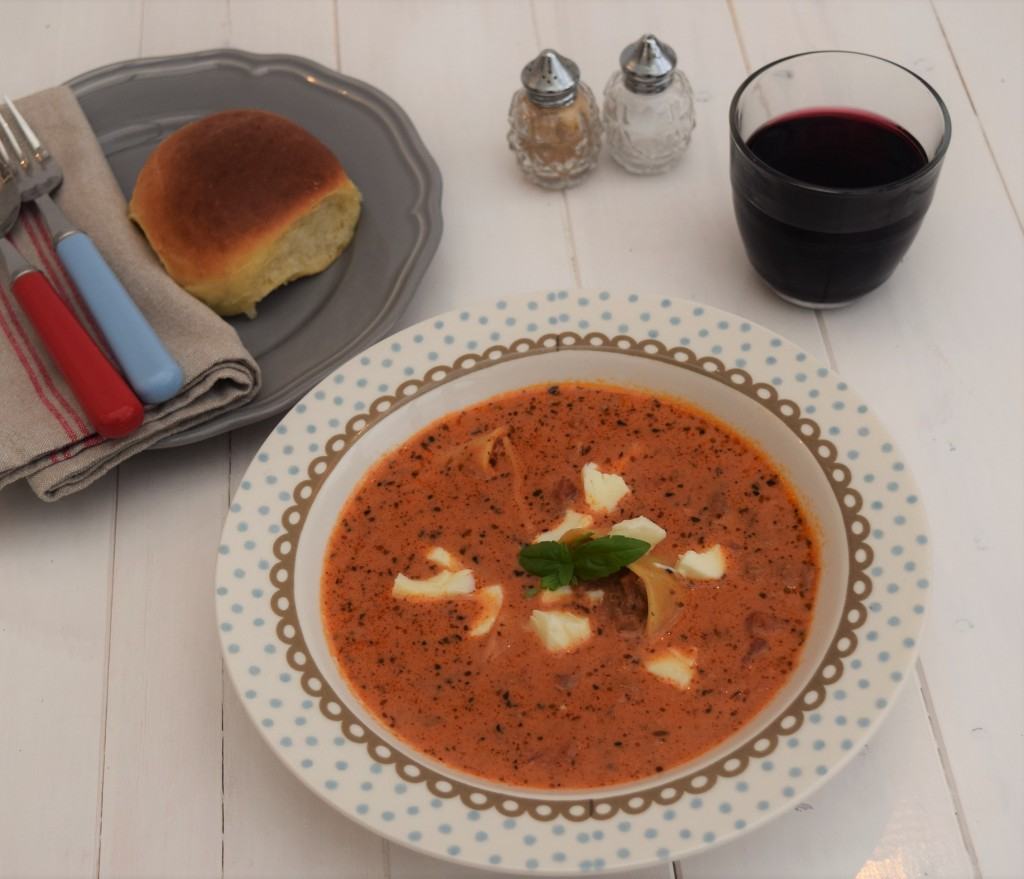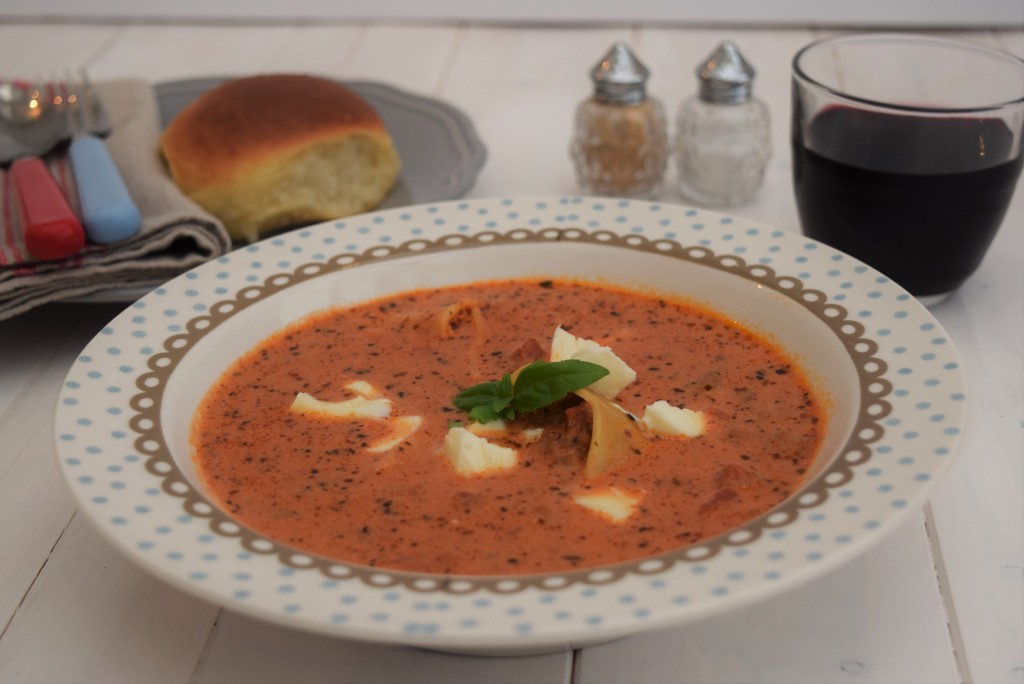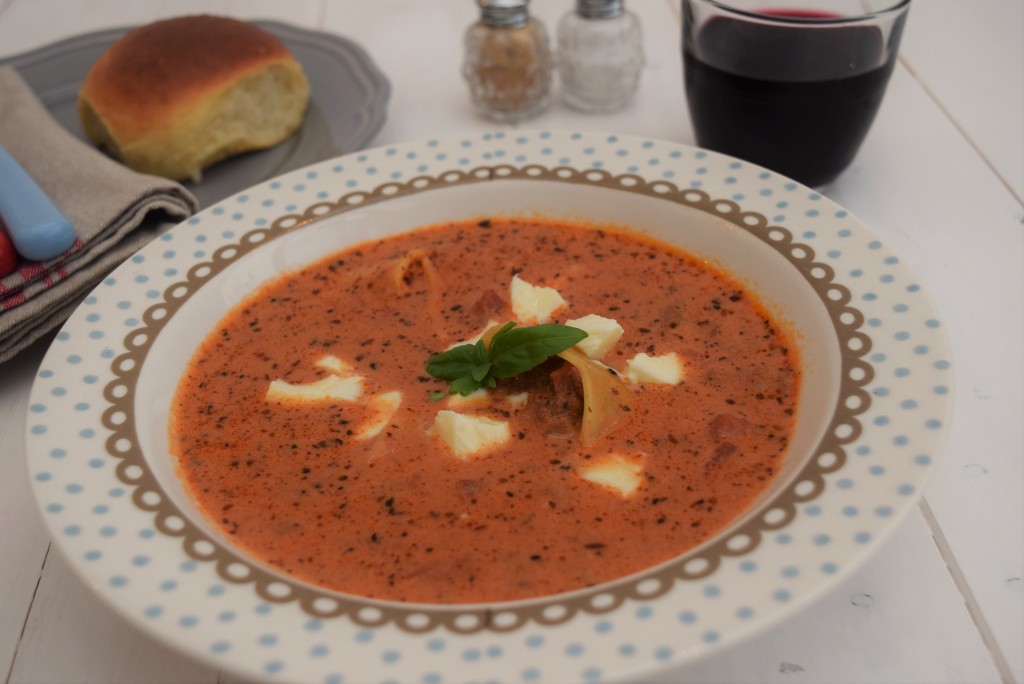 So, even though the summer's over and that's sad, hooray for Lasagne Soup and having an open fire. And for not having the heating on until November. Or is that just me being tight?
Lucy x
Slow Cooked Lasagne Soup Recipe
Makes a good four portions
You will need a slow cooker, or not.
1 tablespoon olive oil
500g minced beef
1 onion, chopped
2 or 3 cloves garlic, chopped
400g chopped tinned tomatoes
1 teaspoon caster sugar or honey
4 tablespoons tomato paste
A pinch of chilli flakes
1 teaspoon dried oregano
1 teaspoon dried basil
1 1/2 teaspoons salt
1/2 teaspoon black pepper
1.25 litres chicken stock
100ml double cream
50g parmesan, grated
125g pasta, I used 7 sheets lasagne broken into shards, or use any pasta
Chopped, torn, grated mozzarella to serve, with some fresh basil for garnish
Switch your slow cooker on to warm up. Heat up a tablespoon of olive oil in a good sized frying pan over a medium heat. Chop your onions and garlic and add these to the frying pan with the minced beef. Cook off until just starting to brown and the mince is no longer pink. Tip this into the bowl of your slow cooker.
Next add the tinned tomatoes, tomato paste, sugar or honey, chilli flakes, oregano, basil, salt and pepper and give it a good stir. Pour over the chicken stock, stir again then pop the lid on and cook for four hours on high or 8 on low. If you are not using a slow cooker, use the same method, just simmer with a lid on for around an hour.
Once your cooking time is up, stir through the cream, parmesan and your chosen pasta, put the lid back on and cook for a further 20 to 25 minutes. When the pasta is cooked through, serve in large bowlfuls topped with mozzarella, fresh basil and with bread for wiping the bowl clean.