Chilli Chicken Parcels Recipe
Happy New Year to you all. Although it's only the 5th of January, I am so over the HNY thing. So I've said it now, so let's be done with it. Ooh, I sound a bit grumpy, sorry about that. I have had one day of trying a post Christmas, refined sugar-free diet and I have the most appalling Quality Street, Baileys and red wine withdrawal symptoms. I decided I should be slightly more mindful of what I was eating this week, as opposed to over Christmas, when I mindlessly ate and drank pretty much everything in sight. Instead of a glass of wine this evening, I have enjoyed *not really* a small bottle of fizzy water and even been for a half hearted jog.
This type of post Christmas healthy lifestyle regime is a well trodden path for me. I love trying new diets to shed the holiday pounds and in doing so, I have discovered some delicious recipes. This is where my Chilli Chicken Parcels take centre stage. I have made these quite a few times and they are so flavourful and tasty, you don't feel deprived of anything as you so often do when on a diet. The tender chicken is baked in a foil parcel having been briefly marinaded in soy, honey, chilli, ginger and garlic. They steam quickly and quietly in the parcel while the spices flavour the chicken, leaving you with the most delicious dish. The premise for this super healthiness comes via Rasa Malaysia, with thanks to them.
These Chilli Chicken Parcels are going to be my January saviour. It's too cold and damp to eat too much salad and I don't want to live on soup, so it's going to be parcel central in our house. This dish has so much flavour, it's spiced and warming, it can stand alone in my mind, even without an accompanying carb. However, if you need a bit of bulk, the juices from the parcels can be mopped up beautifully by a portion of brown rice. Whether you are being healthy or not this January, these Chilli Chicken Parcels are a perfect winter supper for you and your family.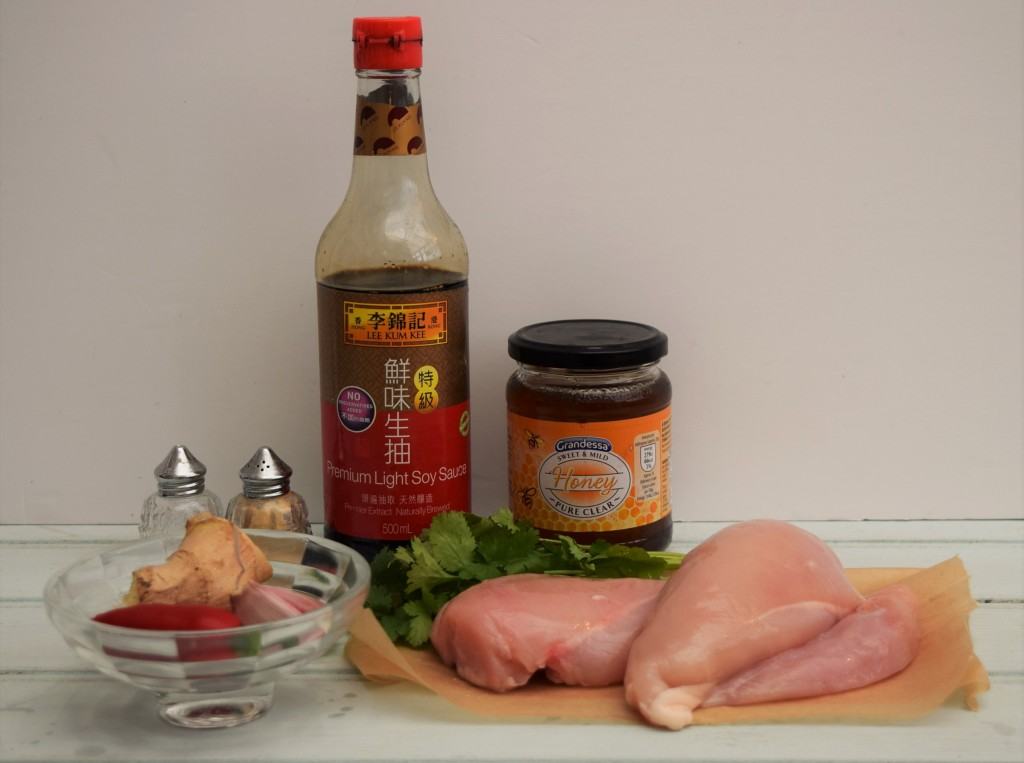 What a lovely fresh line up for this super simple dish. Minus the sesame oil, which gets it's own publicity shot due to my woolly, chocolate and alcohol addled January brain.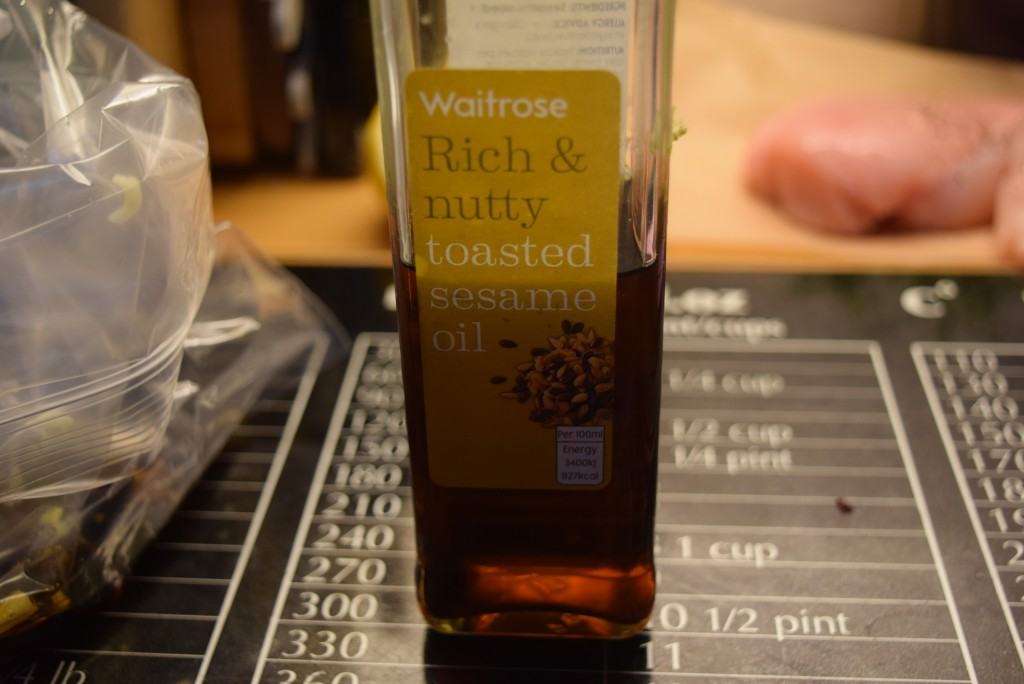 Make a start with the classic marinading tool – a ziploc bag. Pop in the soy sauce, forgotten sesame oil and honey. I used light soy, but am sure dark would be fine, just maybe add a tablespoon less.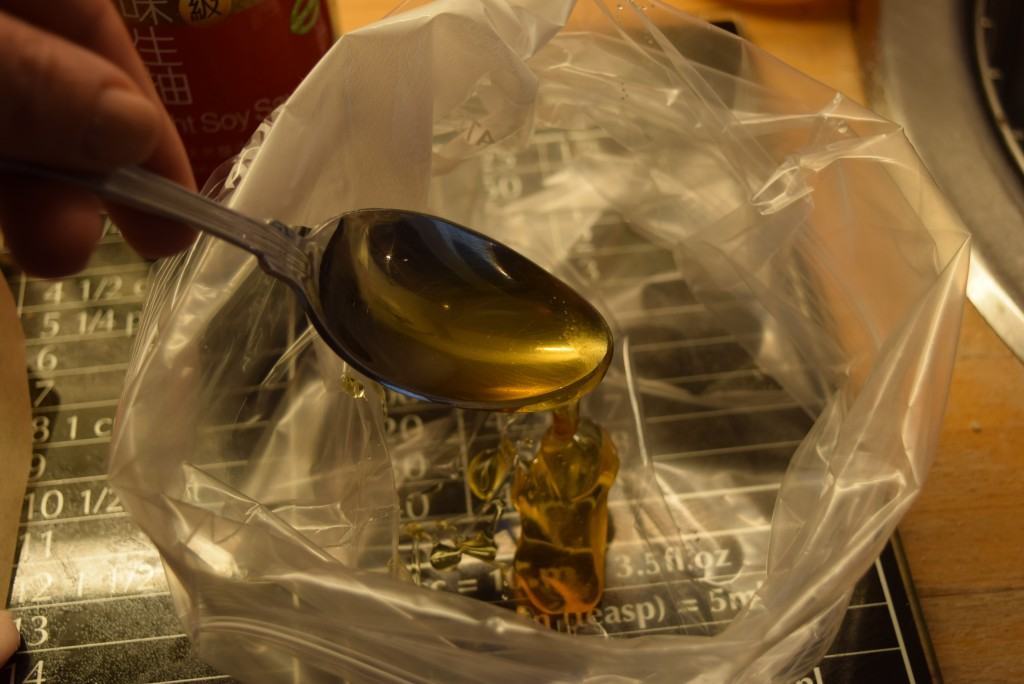 Next into the bag of all flavours, add your finely chopped *do your best* ginger, chilli and crushed garlic. If you don't have fresh, use the equivalent 'lazy' versions from a jar.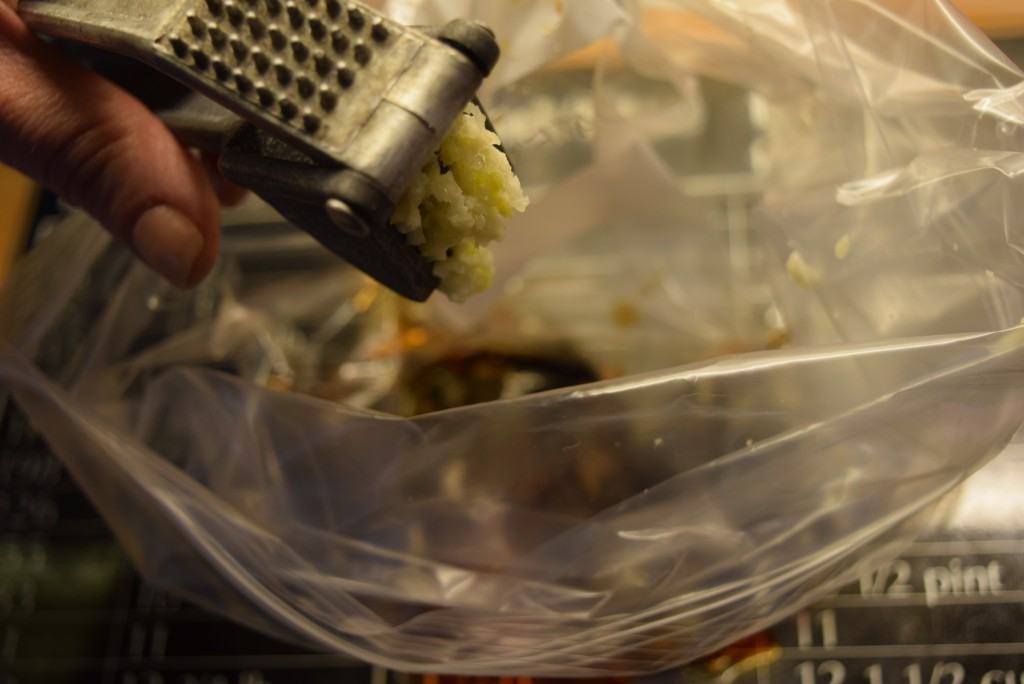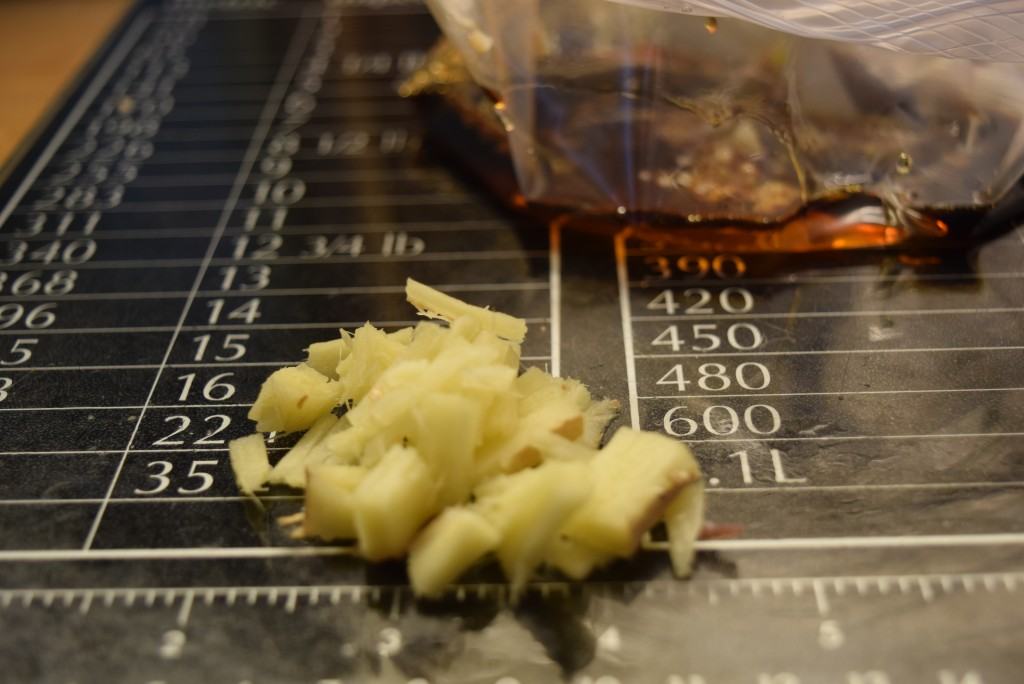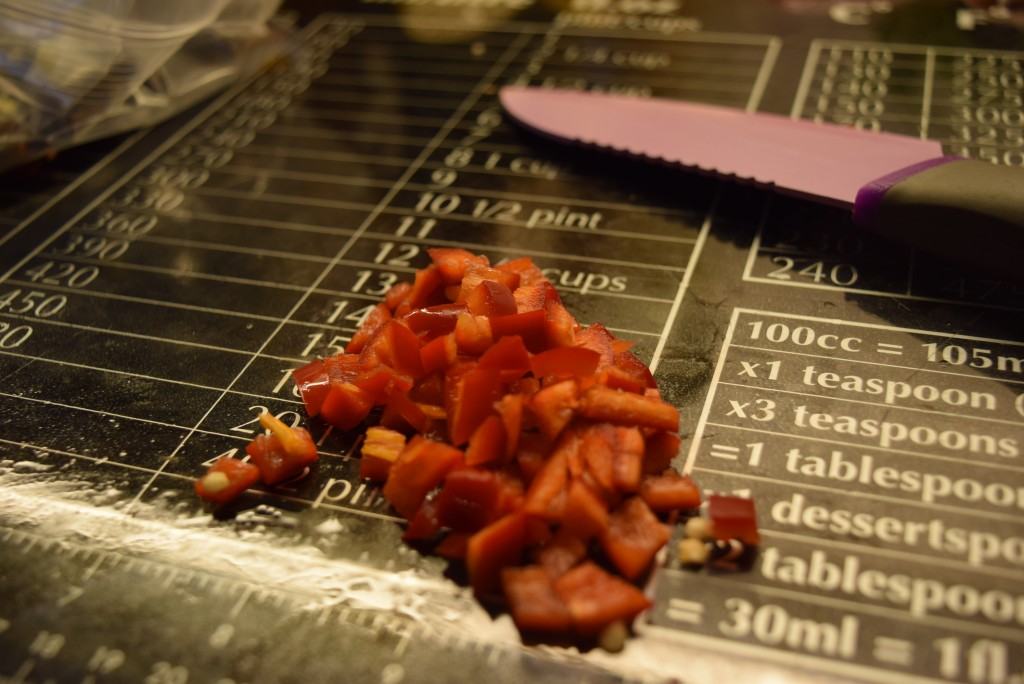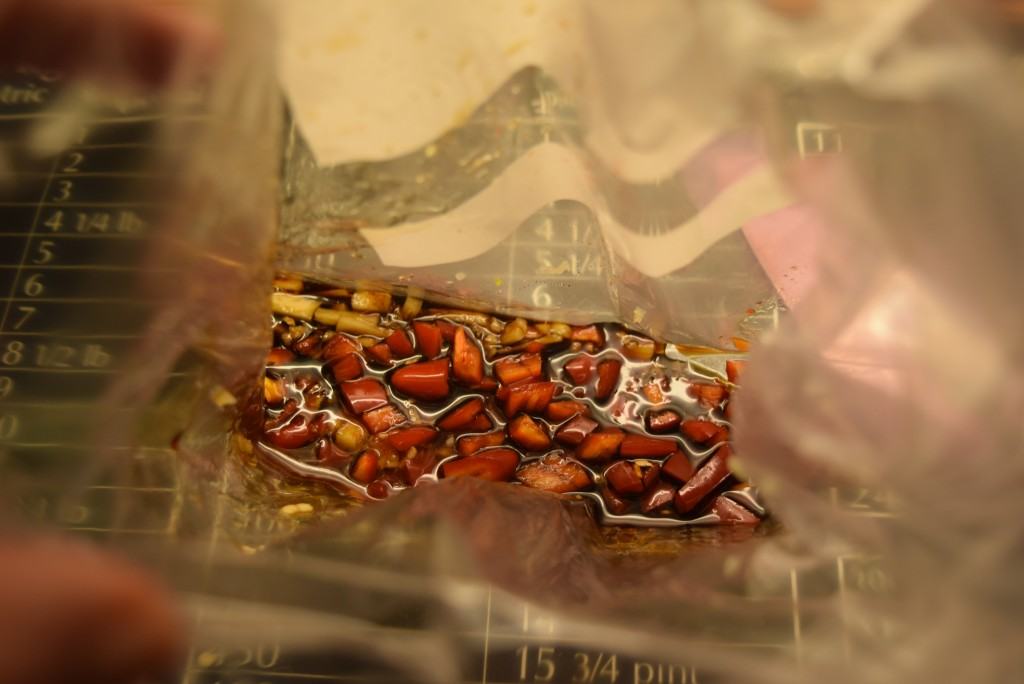 Take your chosen boneless chicken and season well with salt and pepper. I had two quite large breasts *I have never said those words about myself before* which were enough for 2 to 4 people, appetite dependent. This marinade is certainly enough for four good sized pieces of chicken.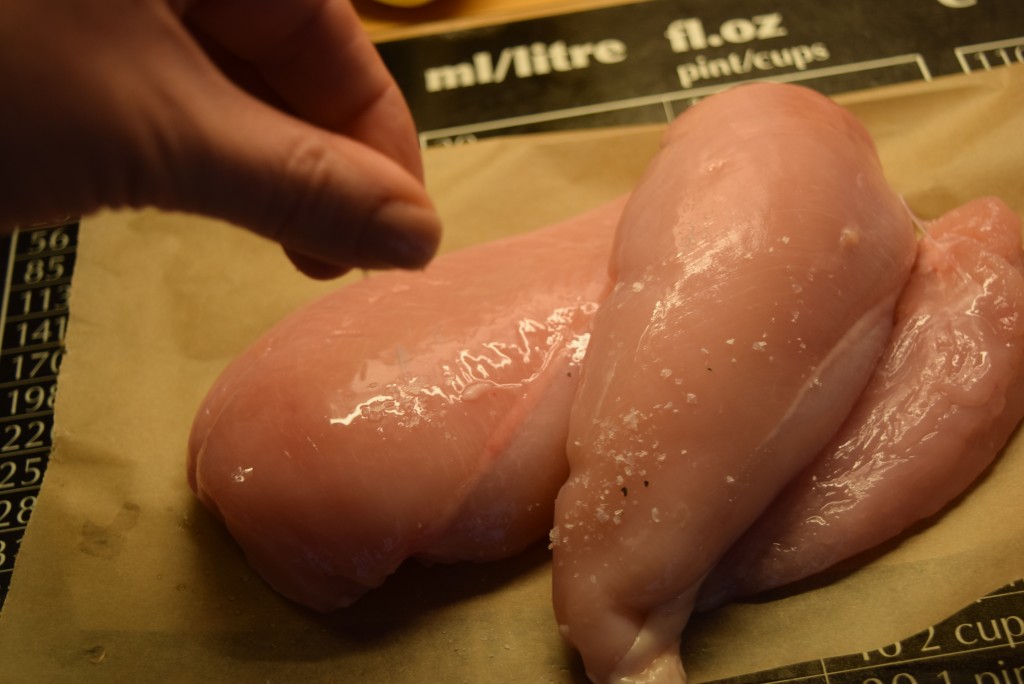 Pop your chicken into the bag, squidge it all around then seal and keep in the fridge for around 30 minutes.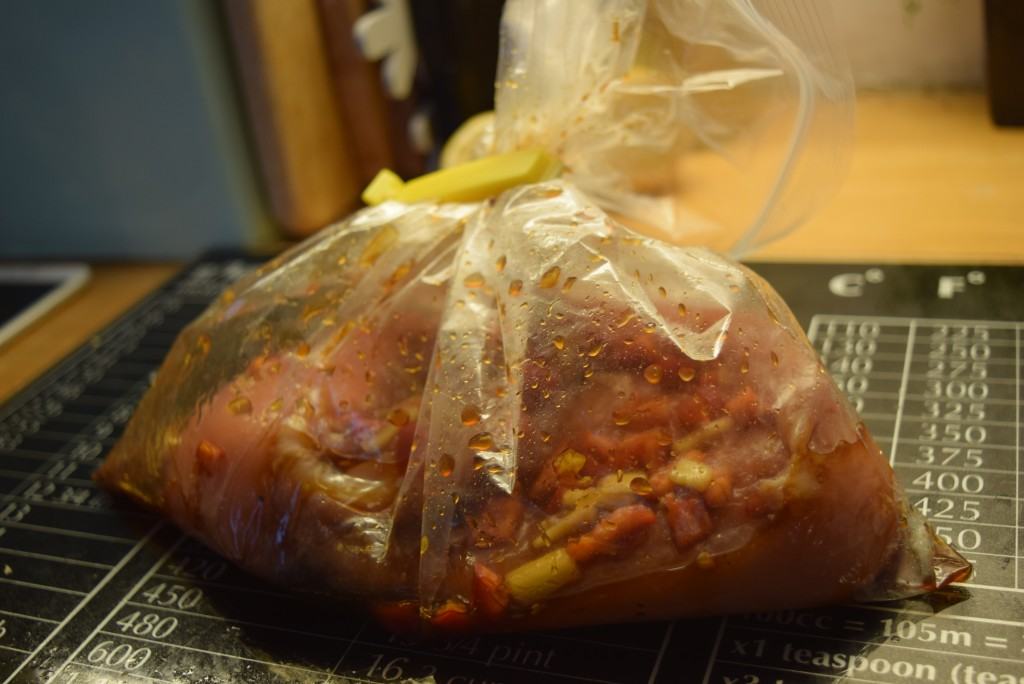 Once the marinading time is up, switch your oven on to pre heat to 170 degrees fan assisted. Then, fashion enough large squares of foil to parcel up each piece of chicken.
Place a your chicken into the centre of a foil square and spoon on a portion of the marinade.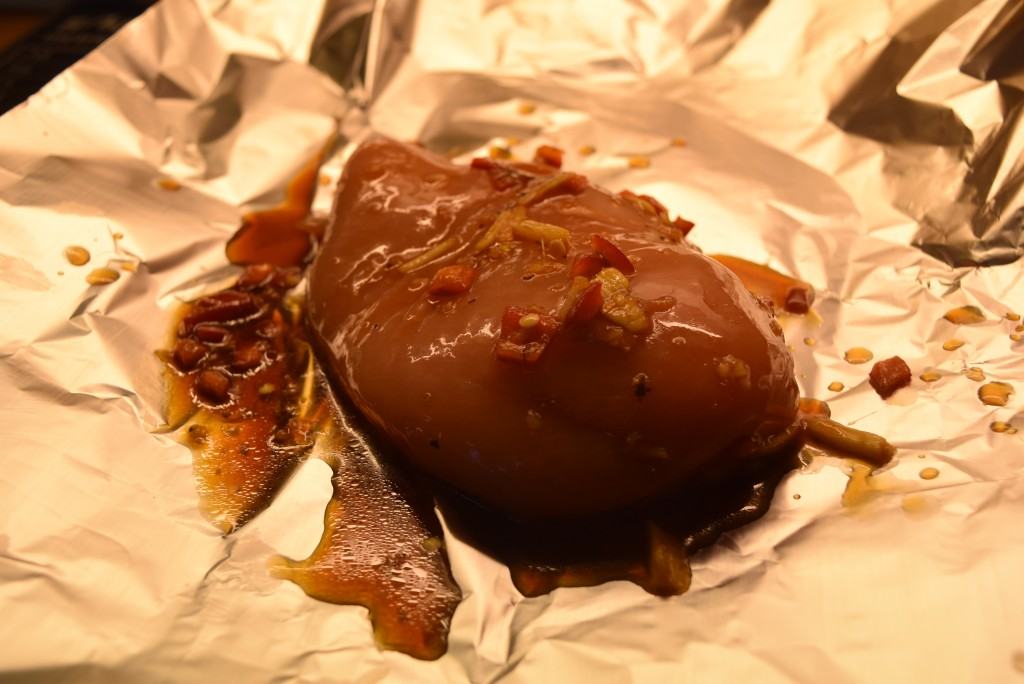 Tightly seal each parcel, making sure there are no gaps and place on a baking tray.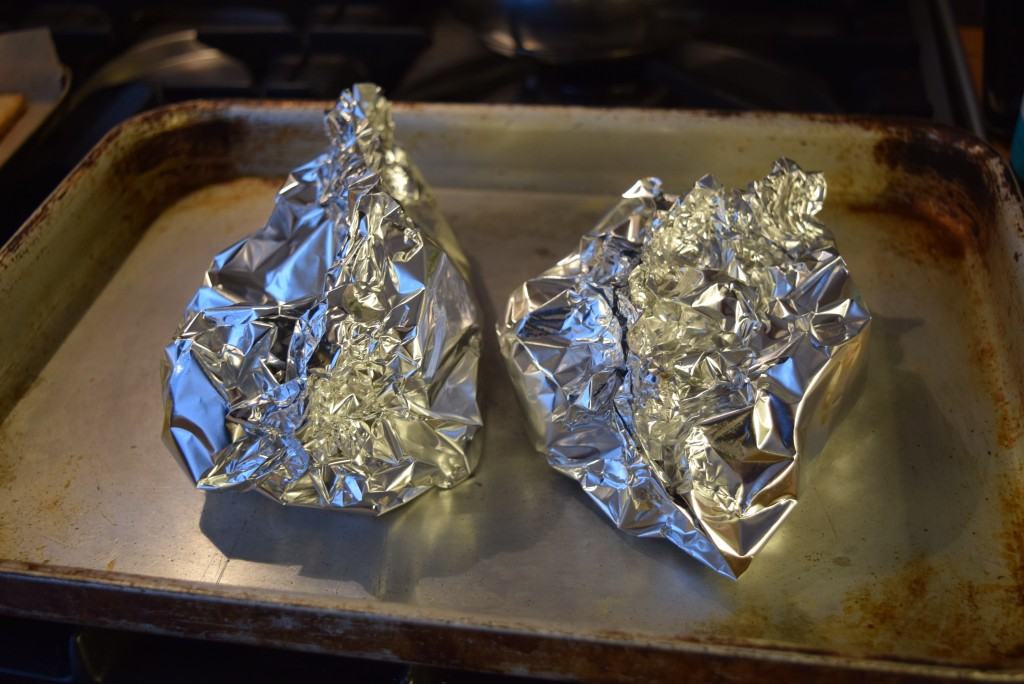 Cook them for between 20 and 25 minutes, size of your chicken dependent. Mine were cooked perfectly after 20 minutes, succulent and *eek* moist.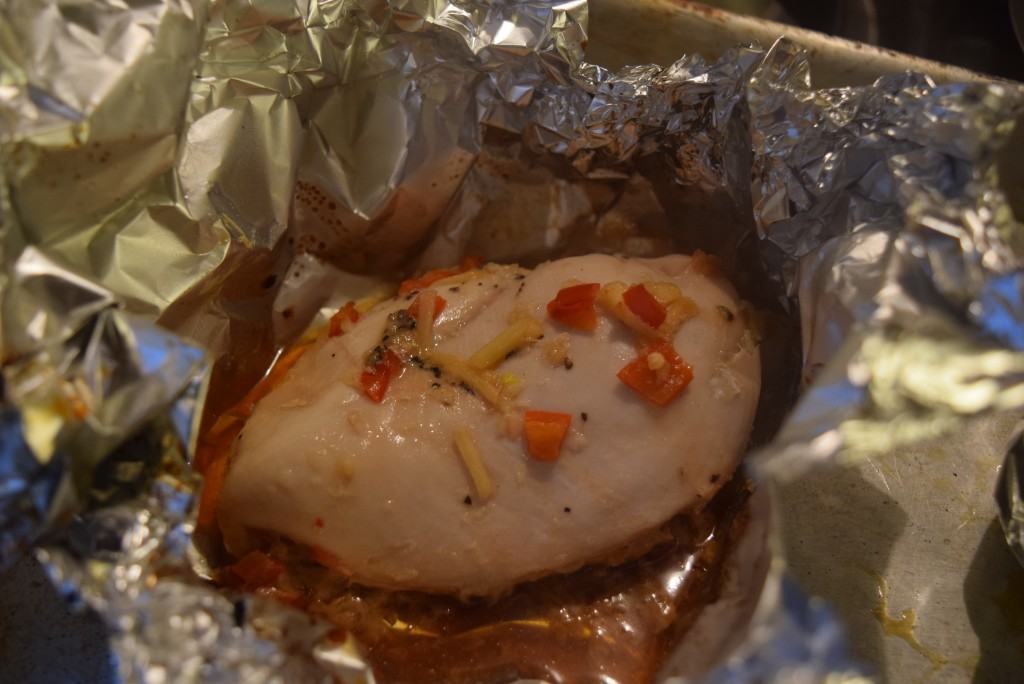 These parcels are so fragrant and aromatic, try to hold it together long enough to get the dish onto a plate. I served my parcels, with their juices, with brown rice and steamed pak choi, drizzled with sesame oil and soy. Garnish with some freshly chopped coriander.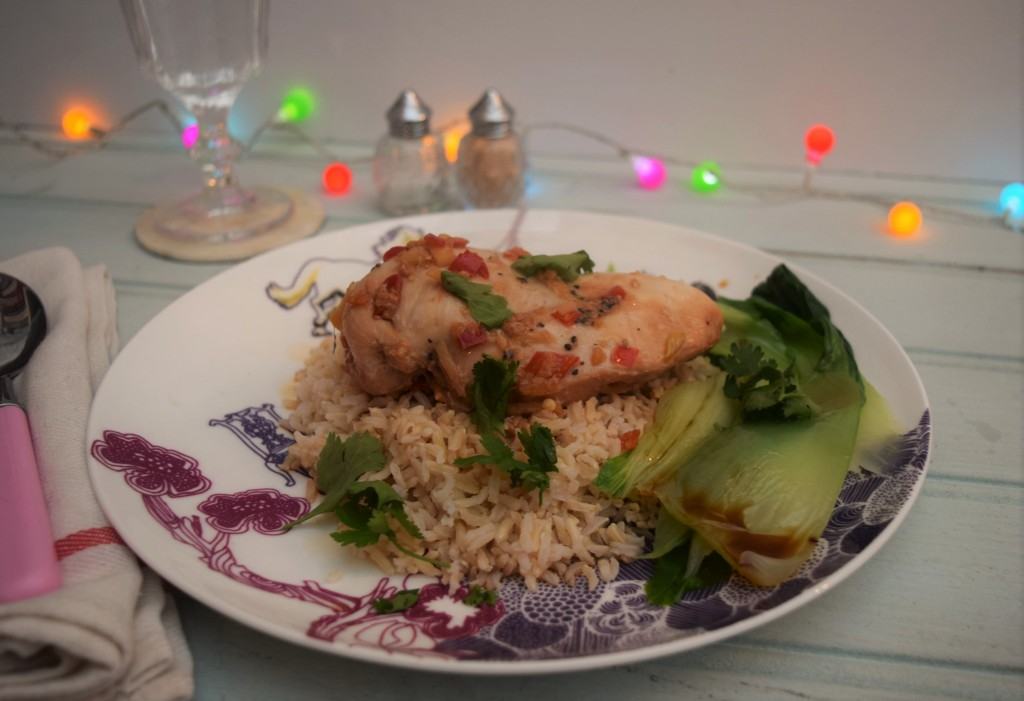 I just can't bring myself to put away those fairy lights just yet.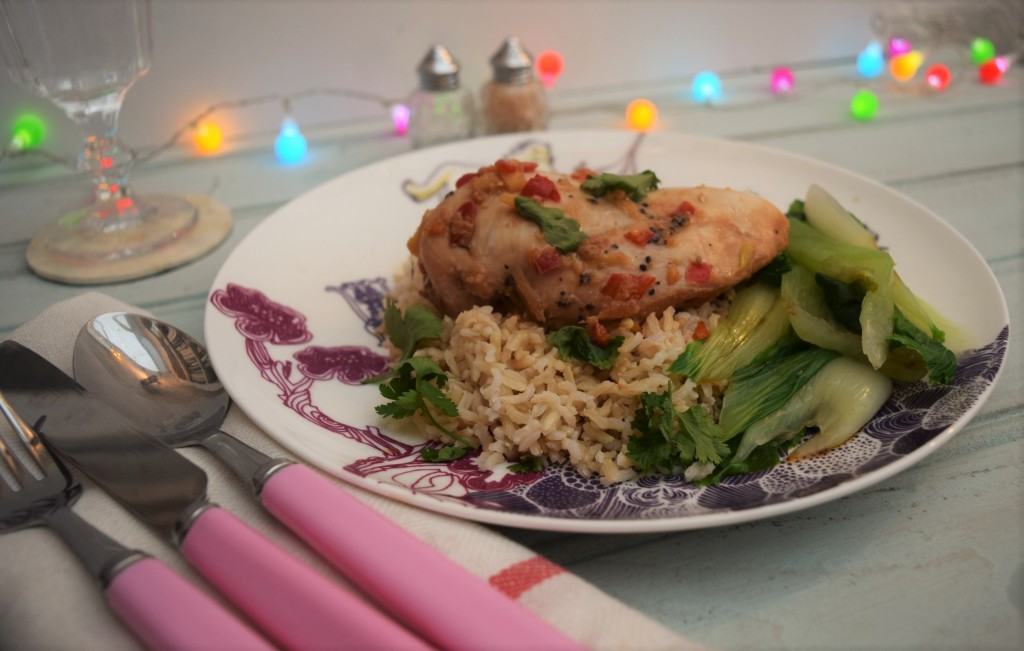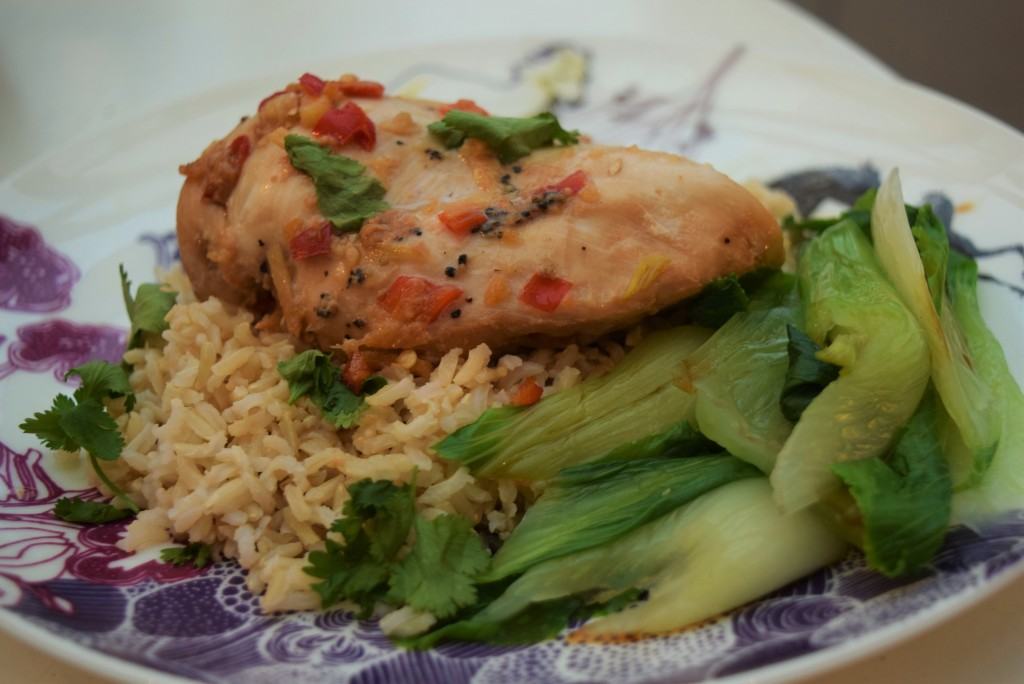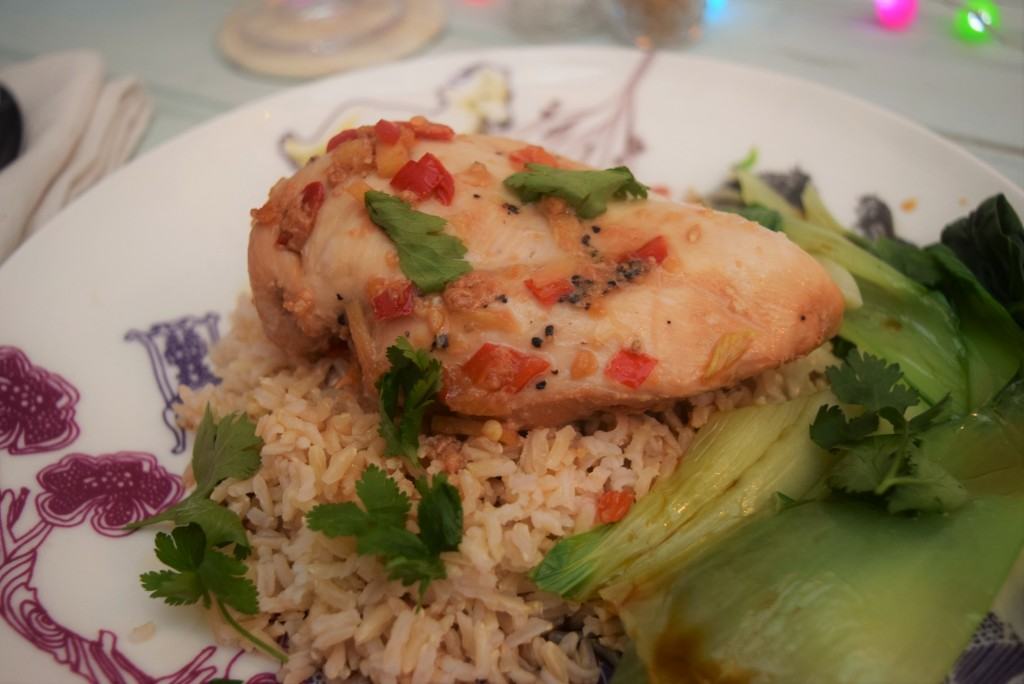 I love this dish. And it loves you right back. Especially if you, like me, are suffering from post festive kitchen lethargy. The parcels are simple, quick, wholesome and yum which ticks all the necessary January boxes for me.
Lucy x
Chilli Chicken Parcels Recipe
Serves 2 to 4 hungry or not so hungry people
500g boneless chicken, breasts or thighs work here
salt and pepper
3 tablespoons light soy sauce, or 2 of dark soy
1 tablespoon honey
1 teaspoon sesame oil
2 cloves garlic, crushed
1 inch piece fresh ginger, finely-ish chopped or use a tablespoon of ginger from a jar
2 chillis, finely-ish chopped and de-seeded, less if you prefer less spice
Fresh coriander and/or spring onions, chopped, to garnish
Serve with rice and a lovely green vegetable
Pre heat your oven to 170 degrees fan assisted, once marinading time is up.
Take your chicken pieces and season well with salt and pepper. Take a food bag and add the soy, honey, sesame oil, crushed garlic, chopped ginger and chilli. Squidge around then drop in your seasoned chicken pieces and leave for around half an hour to marinade.
Once this time is up, place each piece of chicken onto a large square of foil, pour on some of the marinade, then seal up ensuring there are no gaps for leakage and place on a baking tray. Place in the oven for 20 to 25 minutes, depending on the size of your chicken pieces. My quite large chicken breasts were cooked perfectly after around 20 minutes. Serve with some of the juices inside the parcel with rice and a green vegetable. Garnish with some freshly chopped coriander.