Creme Caramel Fizz Recipe
When those lovely people at Aldi said they would send me the drinks to fashion my Christmas cocktails, I nearly cried. Cried with joy, of course, because I am a huge fan, as you will know if you are a regular reader, of Aldi's delicious drink selection. Their award winning gin is divine and rivals some of the super pricey brands along with their elegant Prosecco Superiore, I felt thoroughly spoilt. I hadn't tried their Creme Caramel liqueur, however, and was keen to do it justice with a wonderful seasonal cocktail. It's a fragrant drink with hints of cinnamon, marshmallow and vanilla which was just screaming out to me made into my Creme Caramel Fizz.
This is a beyond simple cocktail, perfect as a little starter on Christmas Day, maybe? I love a fizz based cocktail and Aldi's Prosecco doesn't need much adornment. Just a modest shot of their Creme Caramel liqueur topped up with fizz, easy, just what you need when you are wresting with a million and one other things either in the run up to, or on the big day itself. You don't need to be exhausting yourself with a cocktail shaker when you have stuffing, pigs in blankets and sprouts with bacon and chestnuts to contend with. You just need a chilled glass of my Creme Caramel Fizz to steady your hand and to get you through to lunch. The hint of cinnamon gives this a drink a touch of festivity and the bubbles make it feel so special.
We are all up against it at this time of the year, but I am starting to get to the point when I think, sod it, it's Christmas, so standards are starting to slip. Would it be wrong to have one of these on a Cocktail Friday morning, for example? I don't think so, but then my morals are loose, you will have gleaned that by now, surely.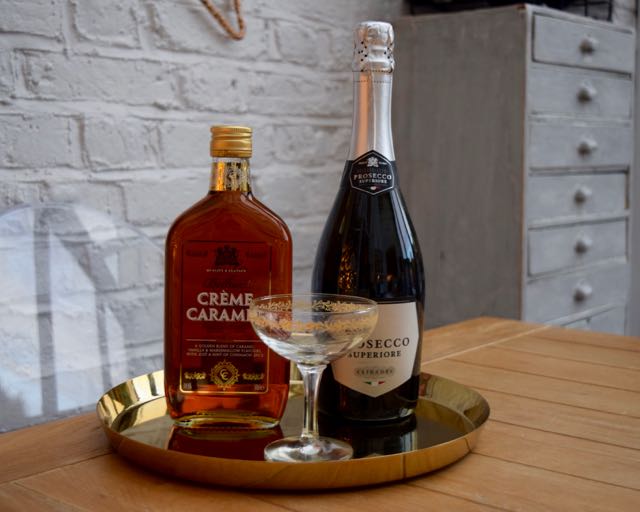 Could this look any simpler, or more divine, no, I don't think so. Both of these delicious Aldi drinks are perfect on their own. However, mix them together in my Creme Caramel Fizz and they are sublime.
This post is short but sweet, but why over egg the already super busy and dramatic pudding when you don't have to. Make a start on your cocktail by taking an elegant champagne flute or saucer. and pouring in the Creme Caramel liqueur.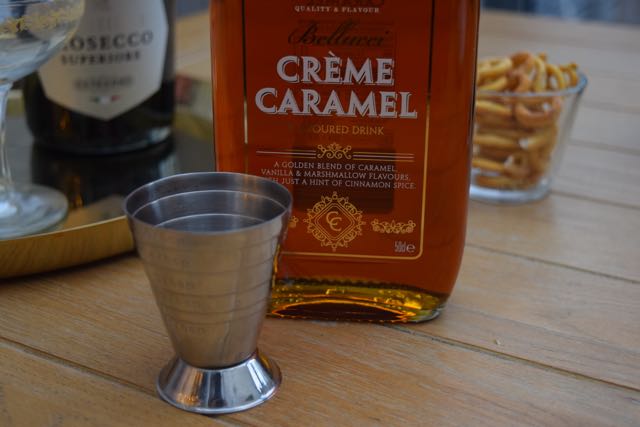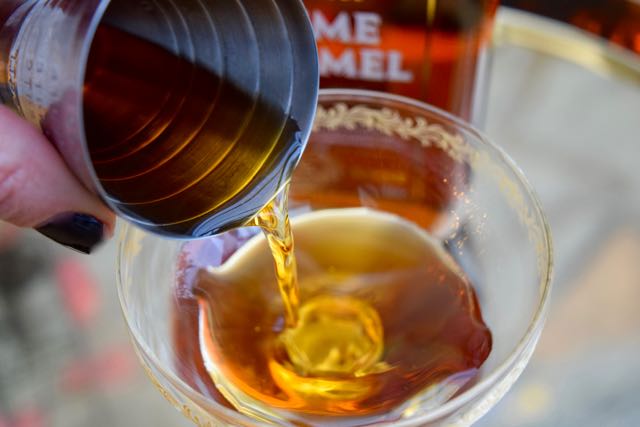 This is so full of festive flavour and warmth, try not to drink it straight from the glass. Now all that's left is to top this up with some super chilled prosecco.
Just a tiny garnish of a maraschino cherry then you are all ready to sip this festive favourite. Then make another, let's face it you can get 6 glasses from a bottle of Prosecco, so why waste it.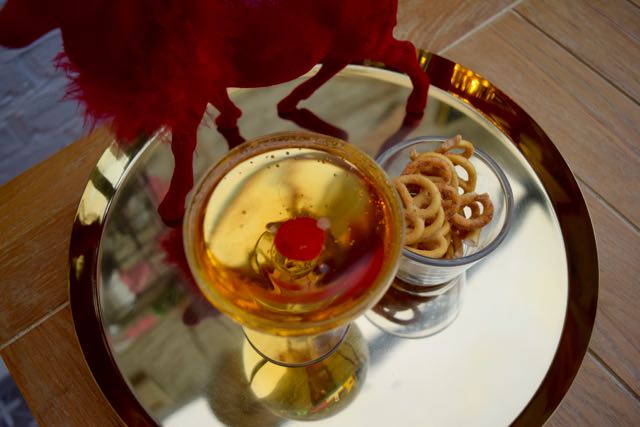 See how my furry red reindeer scrapes into the photo shoot.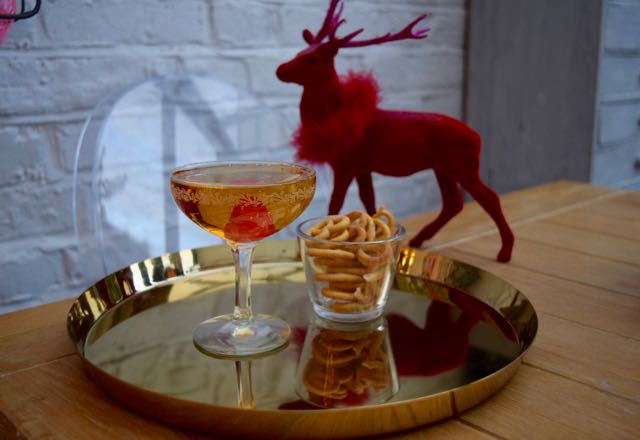 I love Prosecco as much as the next person, but at this time of the year, you can get so Prosecco'd out by the 15th December. Finding a wonderful addition like Aldi's Creme Caramel liqueur to enhance it, is a total bonus, and one I have loved experimenting with in order to share it with you, lovely boozy readers.
Have a super weekend.
Lucy x
Aldi kindly sent me a selection of their drinks for my festive cocktail posts, however, all opinions and ramblings are, as always, my own.
Creme Caramel Fizz Recipe
Makes 1
You will need a champagne flute or saucer
30ml Creme Caramel Liqueur
Prosecco Superiore to top up
Maraschino cherry garnish
Take a flute or saucer and pour in the measure of Creme Caramel liqueur. Slowly top up with your chosen fizz and garnish with a maraschino cherry for added kitsch. Sip then pour another.
SaveSave
SaveSave
SaveSave