Pretty Pastel Meringues Recipe
It's nearly Summer and there's nothing prettier on a table than a pile of pastel meringues. And given the man-heavy environment in our house, I, of course, choose pink as my pastel colour of choice. It has taken me ages to master a good meringue. I have had many a chalky mistake being relegated to an Eton Mess style dessert or even binned, but with this brilliant Pretty Pastel Meringue Recipe, you will have no such problems. These are soft centred and chewy with a crisp shell, what more could you ask for other than a litre of double cream to accompany them.
These meringues are simple, and through my crapness, you will know great meringues at the first time of asking. The key being making sure you beat the mixture thoroughly until all the sugar has dissolved. Be prepared for this to take between 5 and 10 minutes, but if you have a stand mixer you can go off and make a cup of tea or hang out a load of washing while these quietly beat themselves. This brilliant recipe comes via the super helpful BBC Good Food website, so praise be to them and their life changing words.
These Pretty Pastel Meringues can be tinted with a food colour of your choosing, a pale violet works or even duck egg blue or lemon yellow. Swirl through or blend with any colour you fancy, or which compliments your pudding palette. Serve them sandwiched with whipped cream and fresh fruit or drizzled with melted chocolate and serve with ice cream. These are such a brilliant Summer pud or afternoon tea or even picnic item, do give them a try so you never have to know my past sense of meringue failure.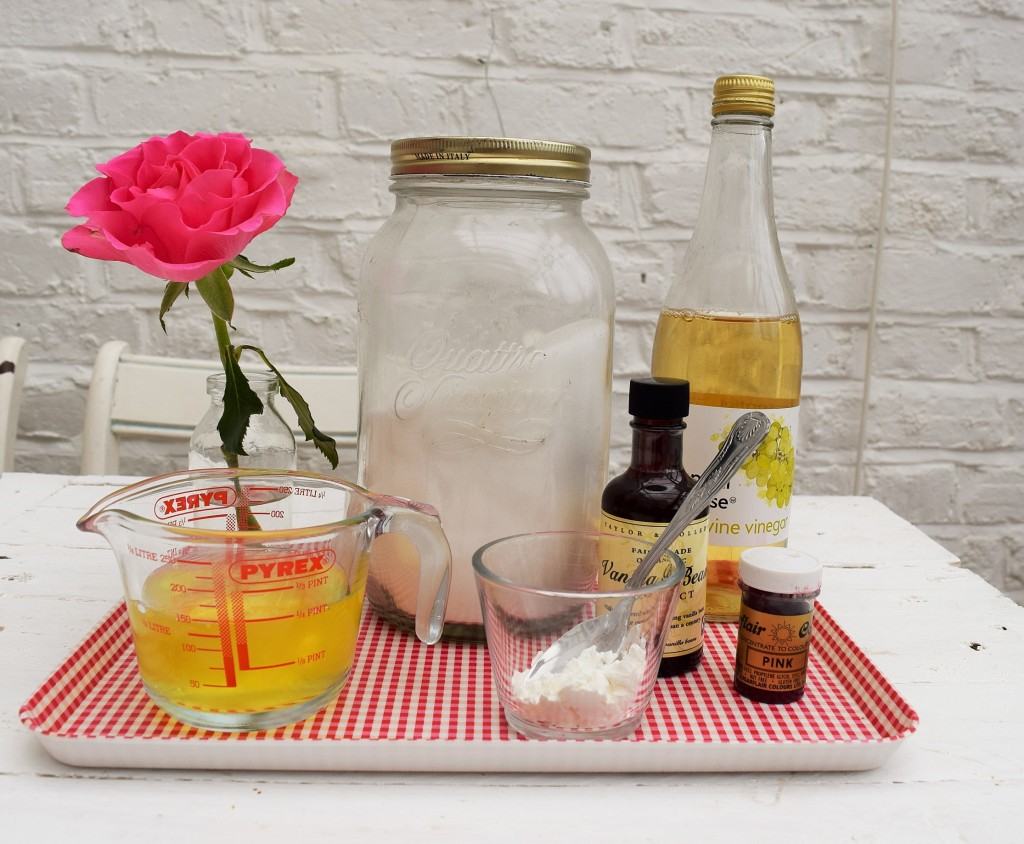 Here's the super short and simple list of ingredients for my Pretty Pastel Meringues. I chose this pink food colouring paste, but any of the thicker food colours work well here.
Pre heat the oven to 120 degrees fan assisted. Then make a start by ensuring your bowl or the bowl of your stand mixer/Kitchen Aid is clean and grease free. The whites won't beat up well if the bowl is remotely greasy. So pop the egg whites into the bowl and start beating at high speed. Keep going until they are stiff and hold very firm peaks.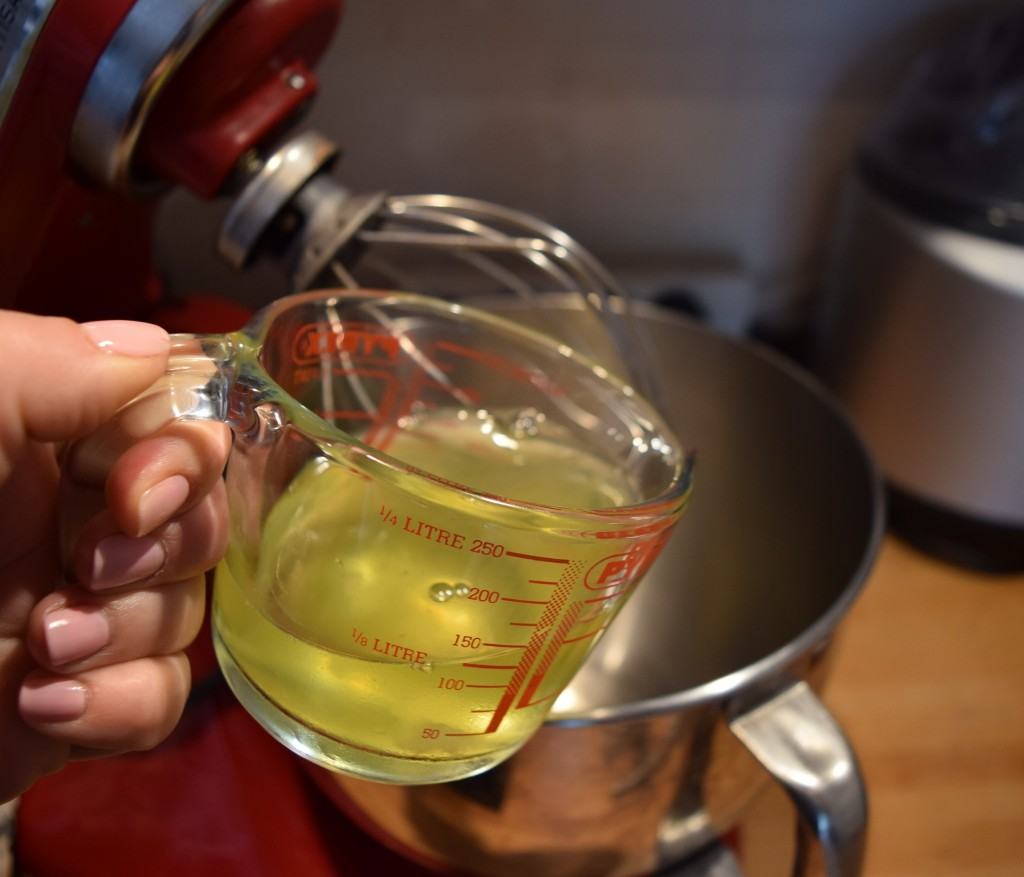 I even have pastel pink nails to match, this blog isn't just thrown together you know *it bloody is*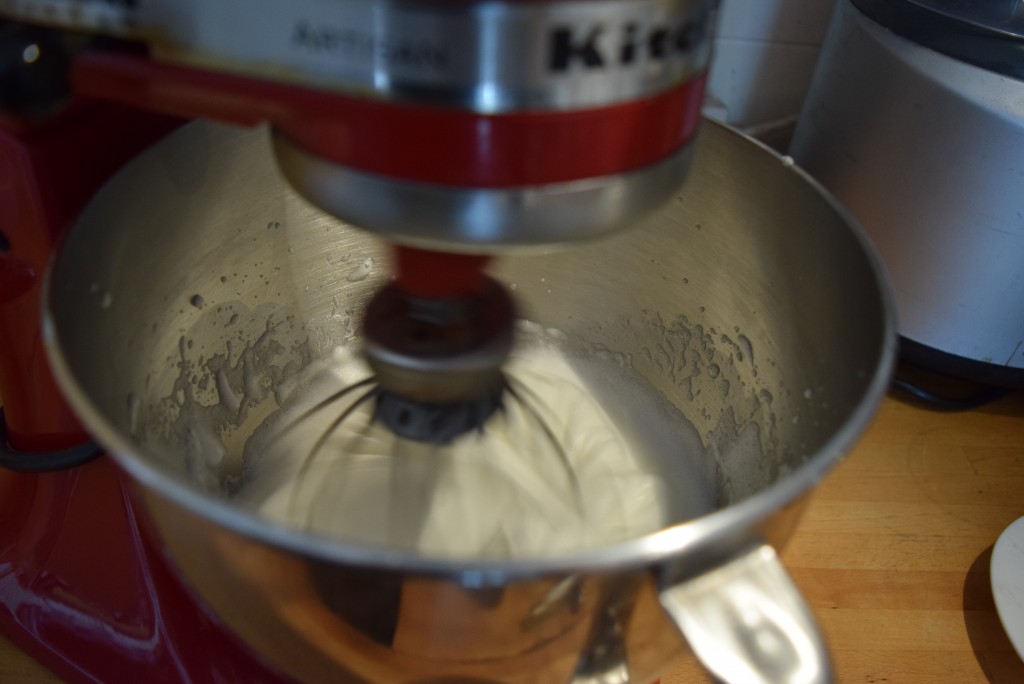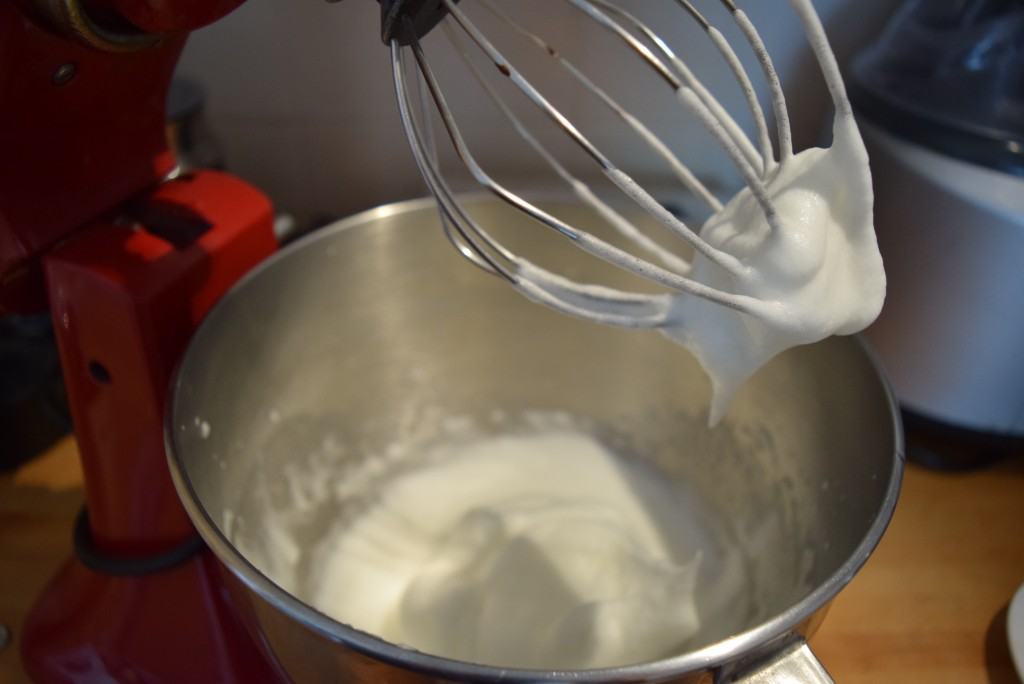 Next up, add the caster sugar, a tablespoon at a time, whisking well between each tablespoon until you have used it all. Then add the teaspoons of cornflour, vanilla and vinegar and continue to beat well.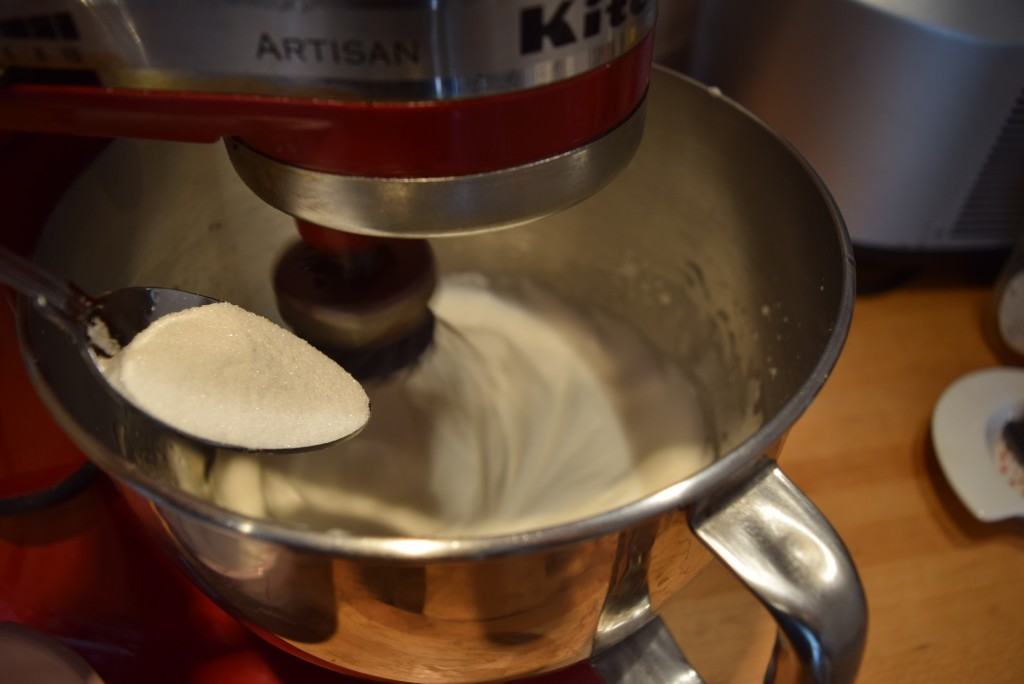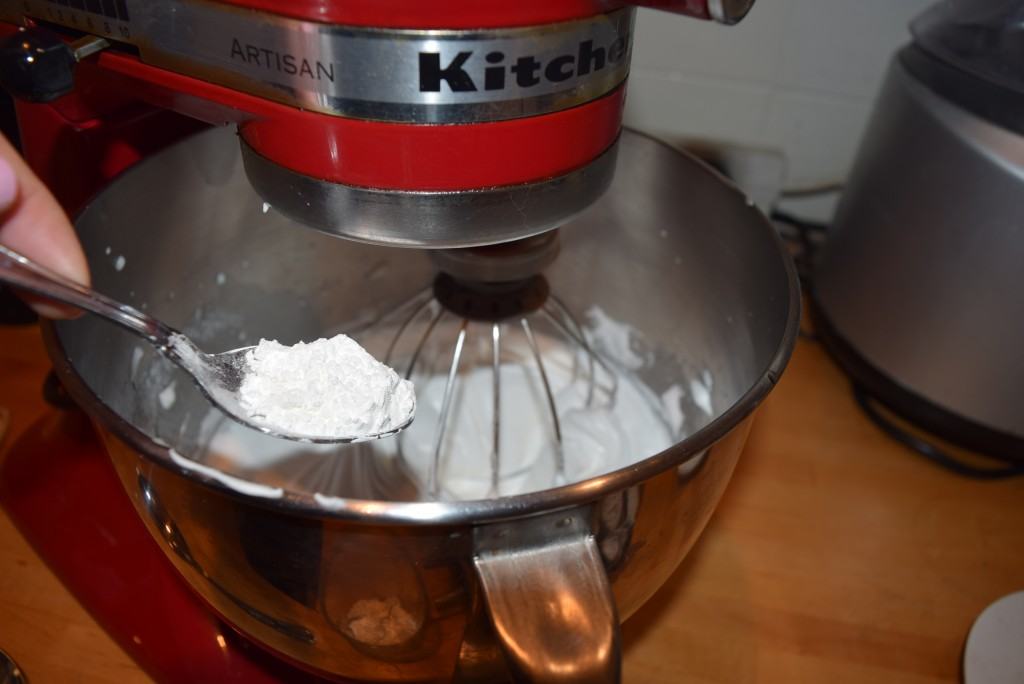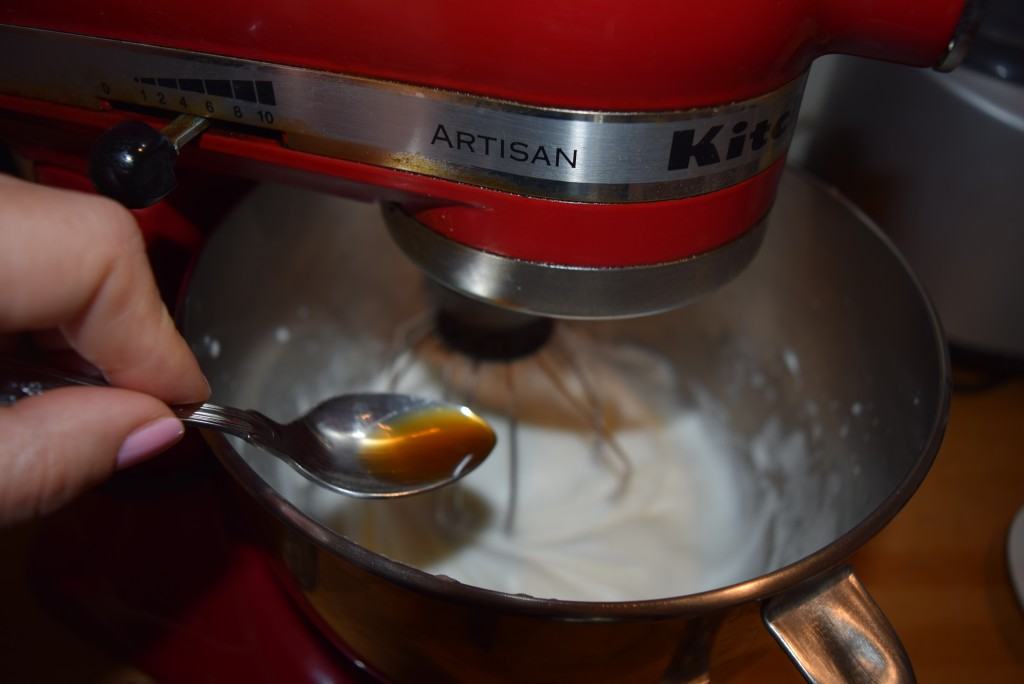 The meringue mixture is ready when the sugar has dissolved into the egg whites completely, it's super firm and holds a stiff peak and the mix doesn't feel grainy between your fingers tips. This may take up to 10 minutes, don't scrimp on time.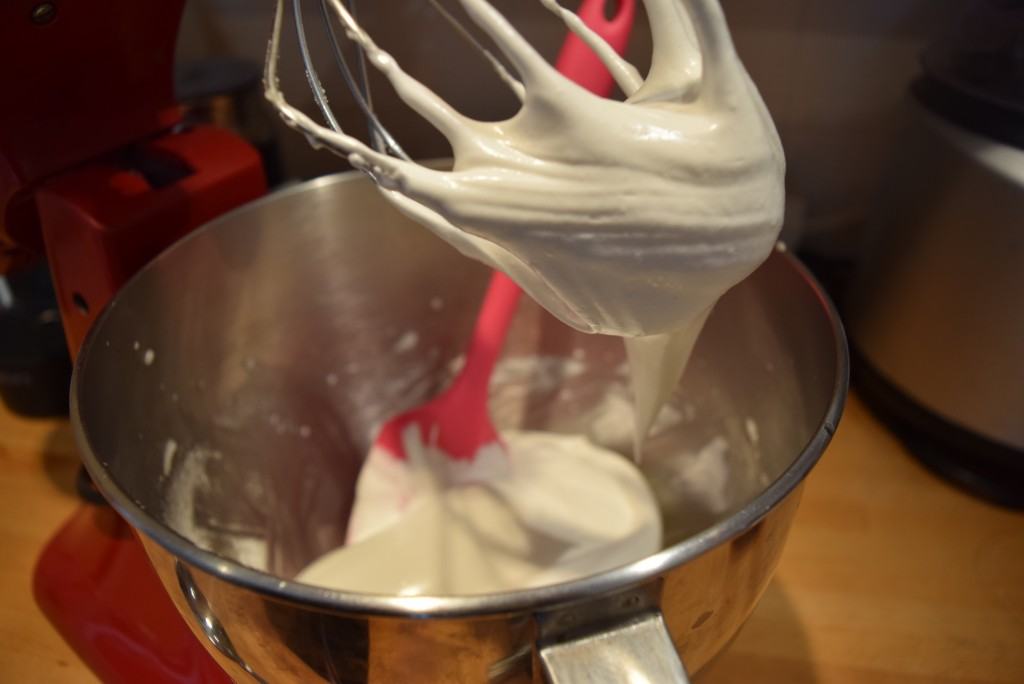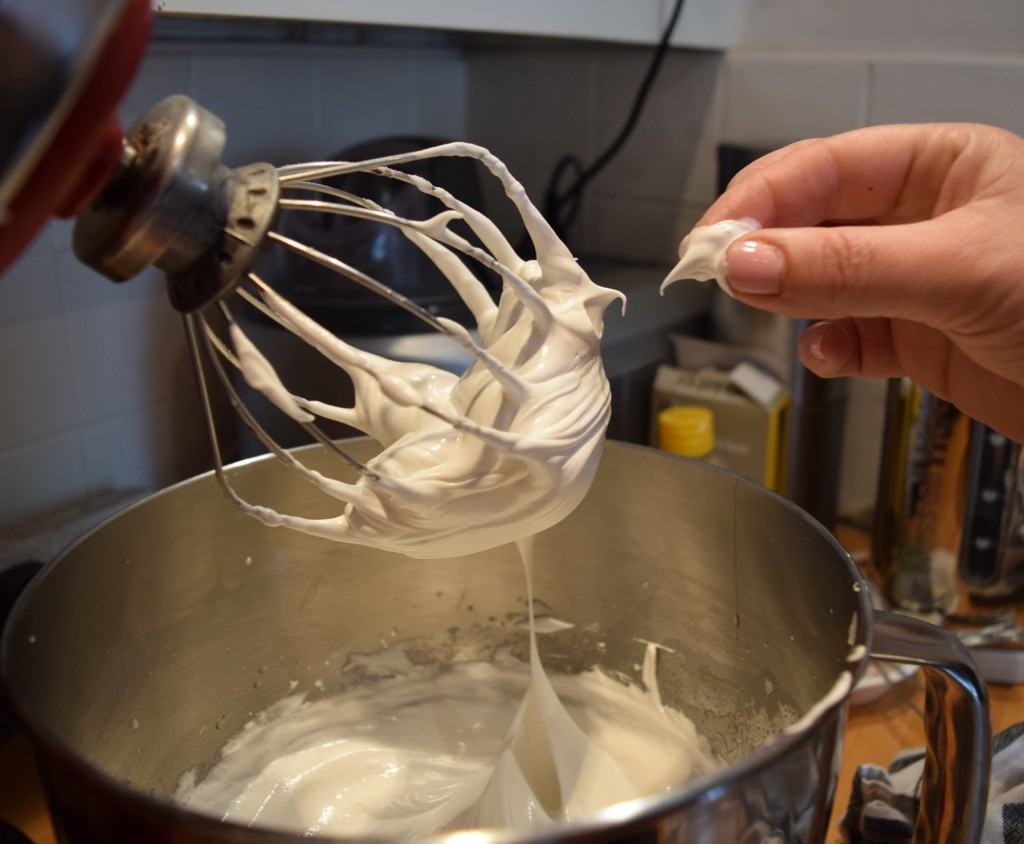 Take a lined baking sheet and a piping bag with a star nozzle on it. No drama's at all if you don't have a piping bag (I ordered a job lot from Amazon), you can still spoon lovely blobs of meringue onto the baking paper and they will be just perfect.
Either way for pastel marbling, take a fork and dip the prongs into some food colouring gel. Swirl the fork through the mixture then fill your piping bag, or not, if you're not piping. I like to fit my piping bag over a big jug for ease of filling *full of handy tips/useless information*.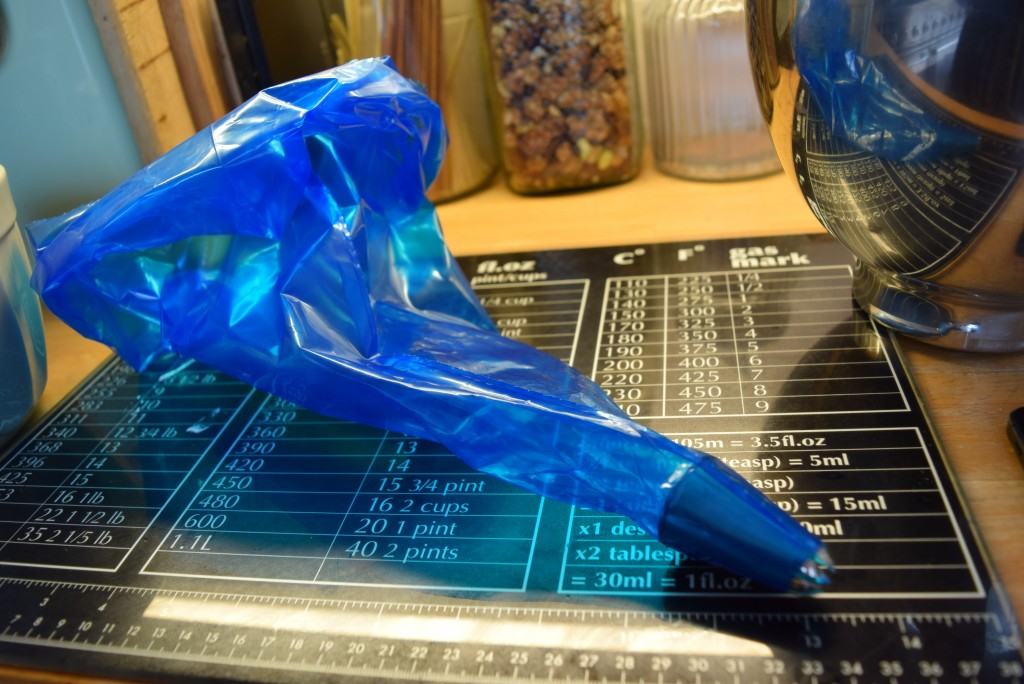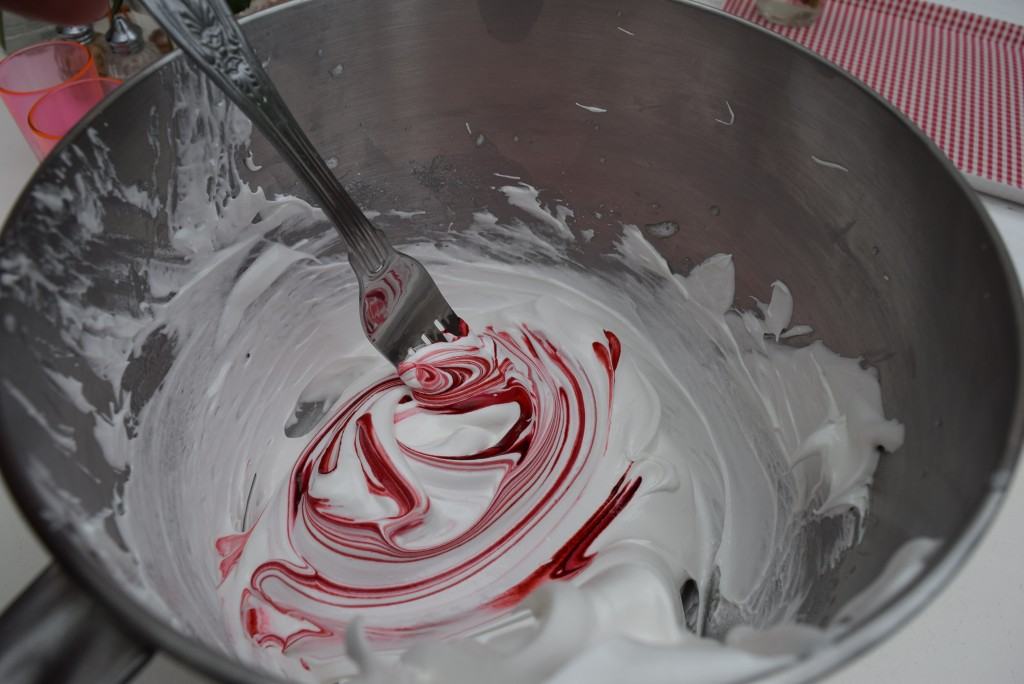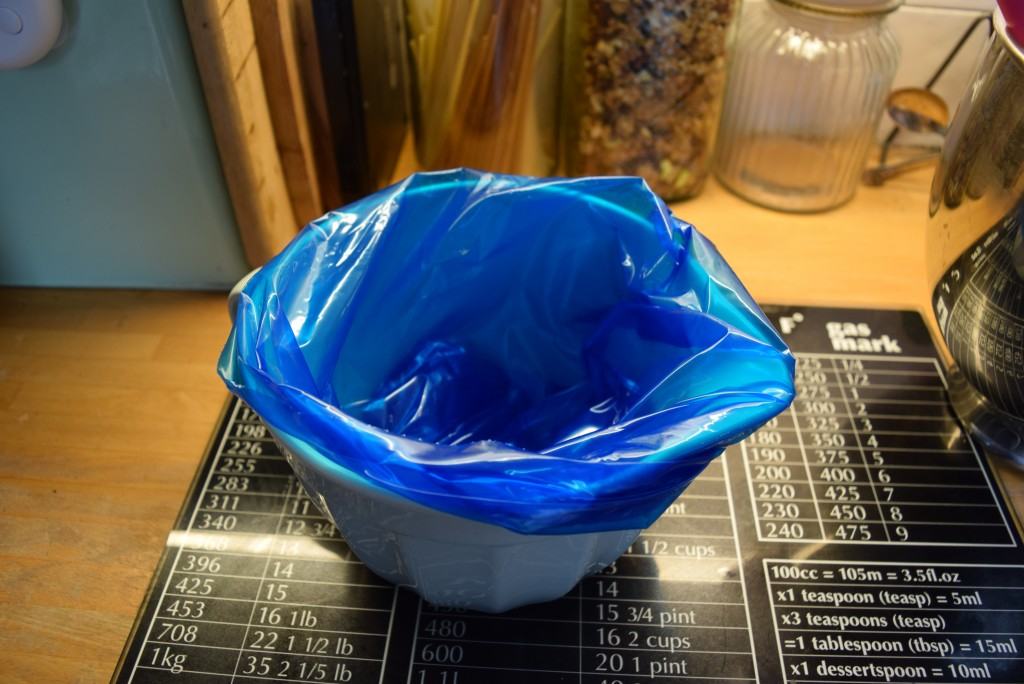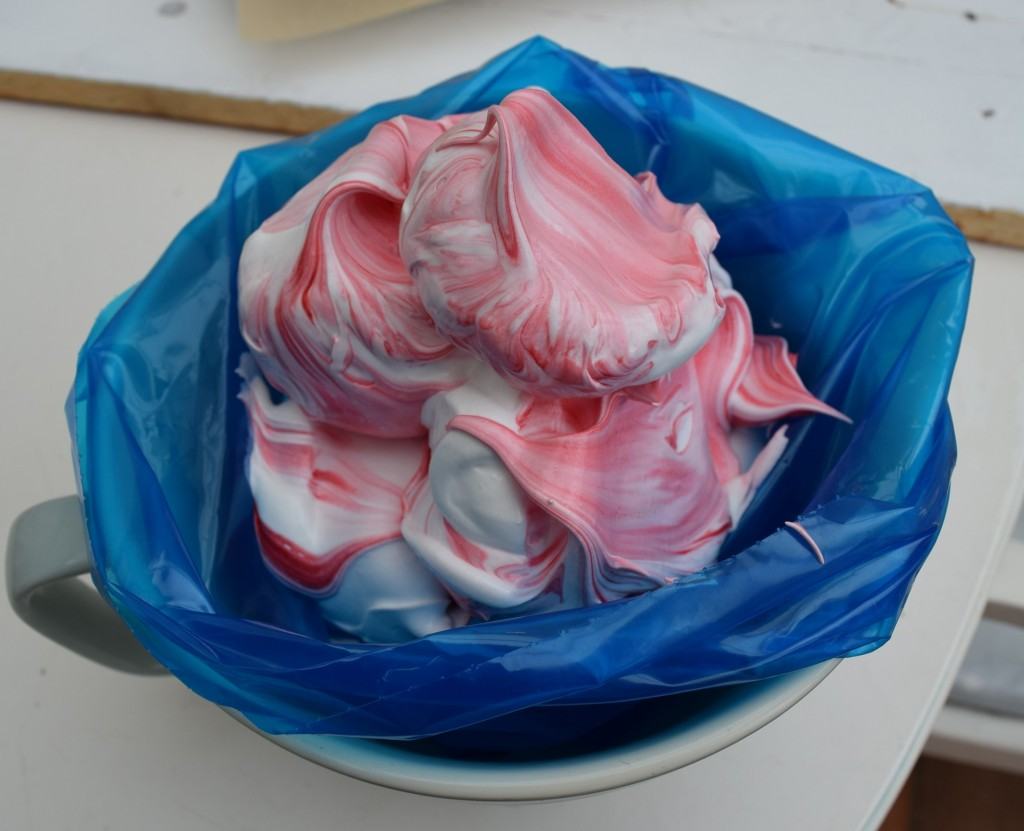 Pipe this pretty, pastel mixture into tiny rosettes, approx 2 inches wide, on your baking paper lined tray. Pipe as though you are piping the top of a cupcake, starting at the outside and working inwards, finishing with a tiny swirling turret.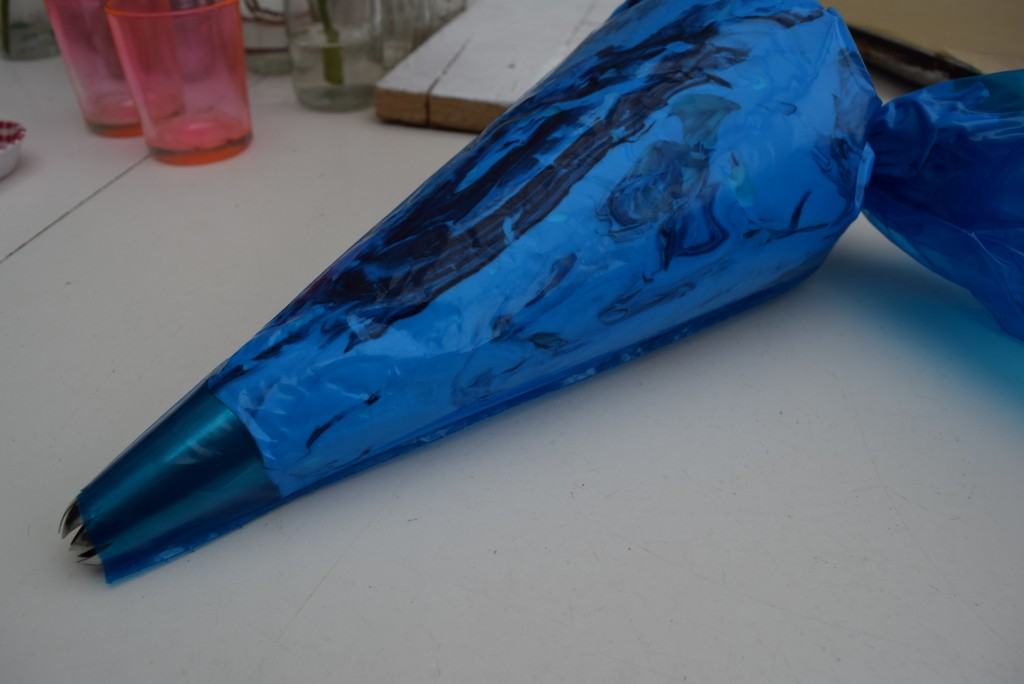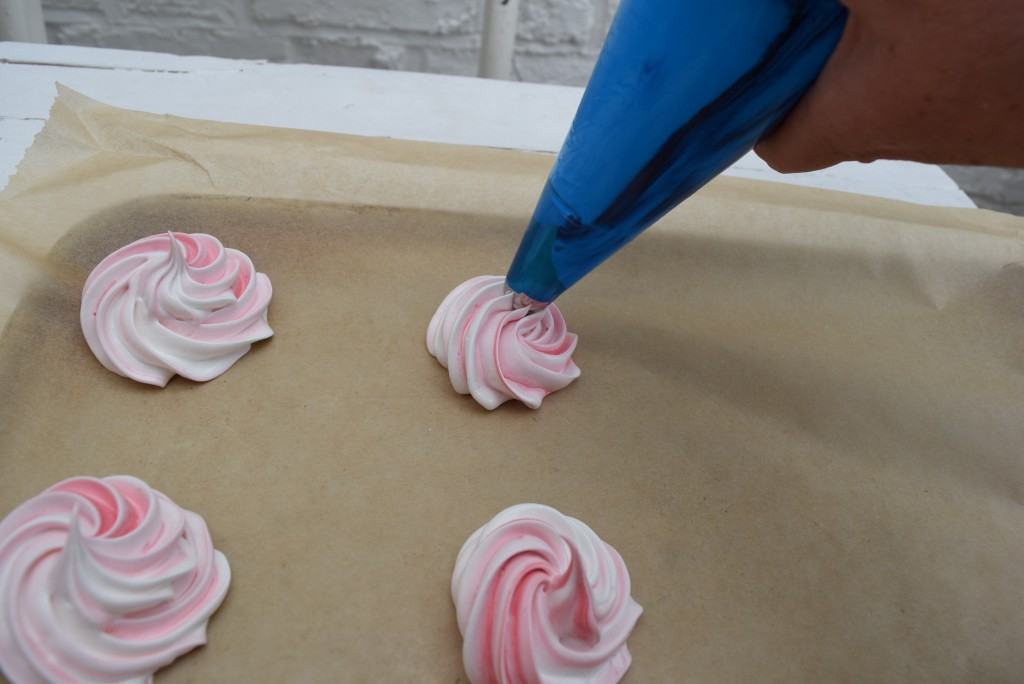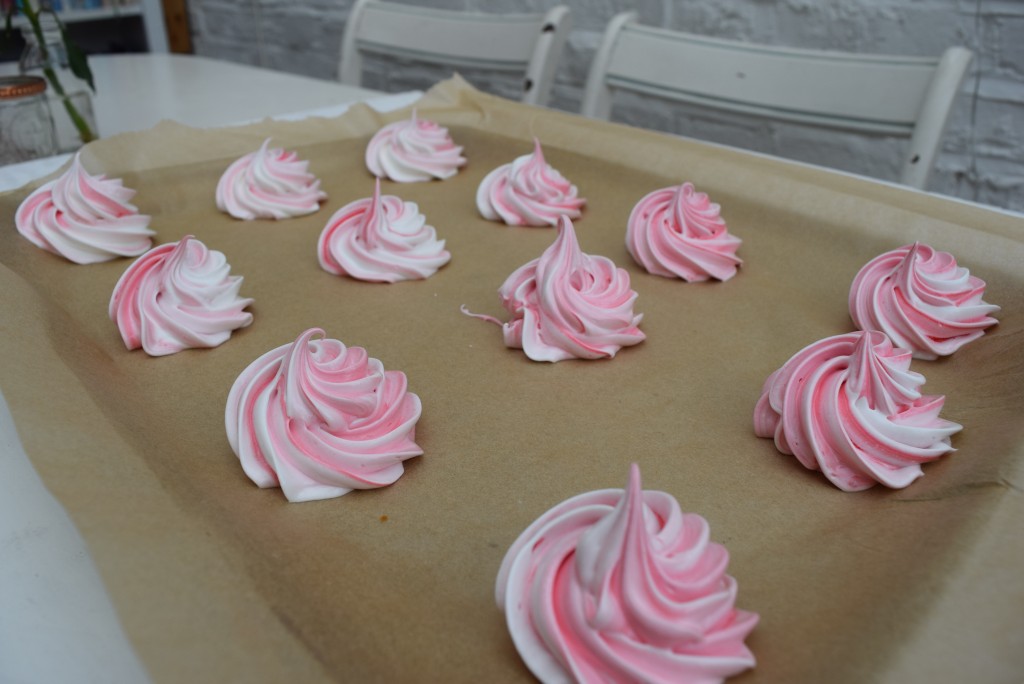 Place these wonderful works of art into the oven for 30 minutes at 120 degrees then after this time turn the oven down to 100 degrees for a final 20 to 30 minutes. The tinted meringues will be just starting to colour and will come off the paper easily when they are ready.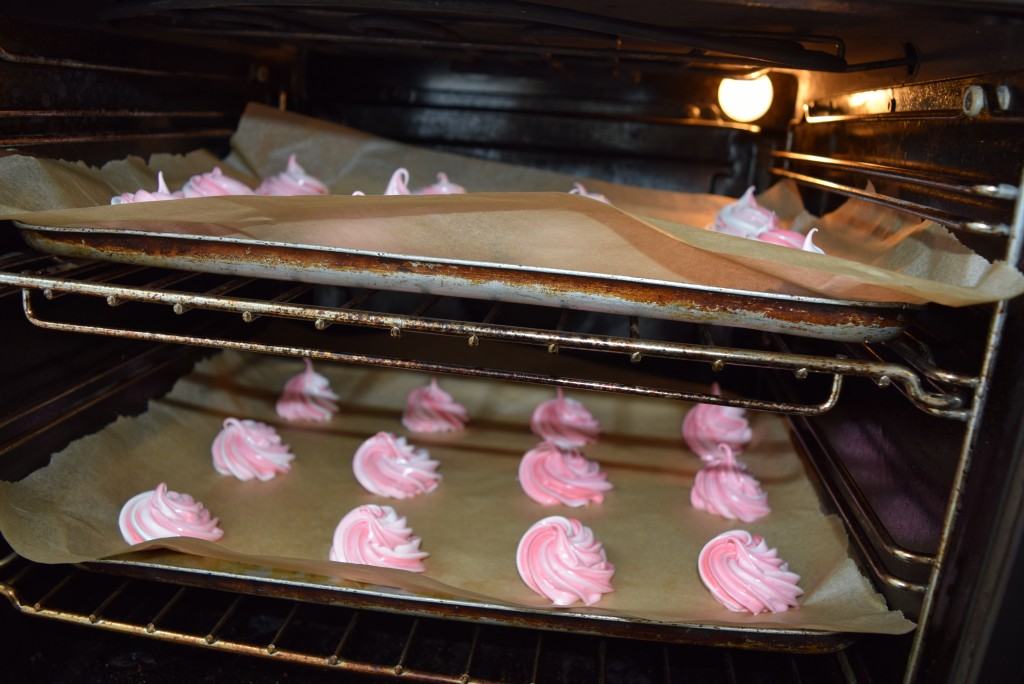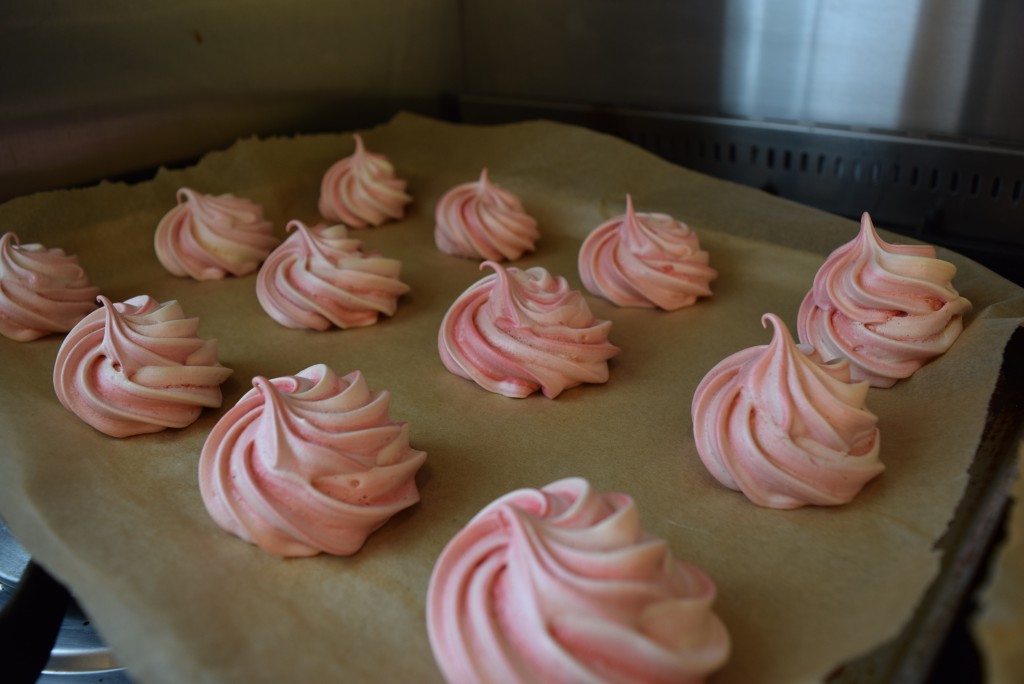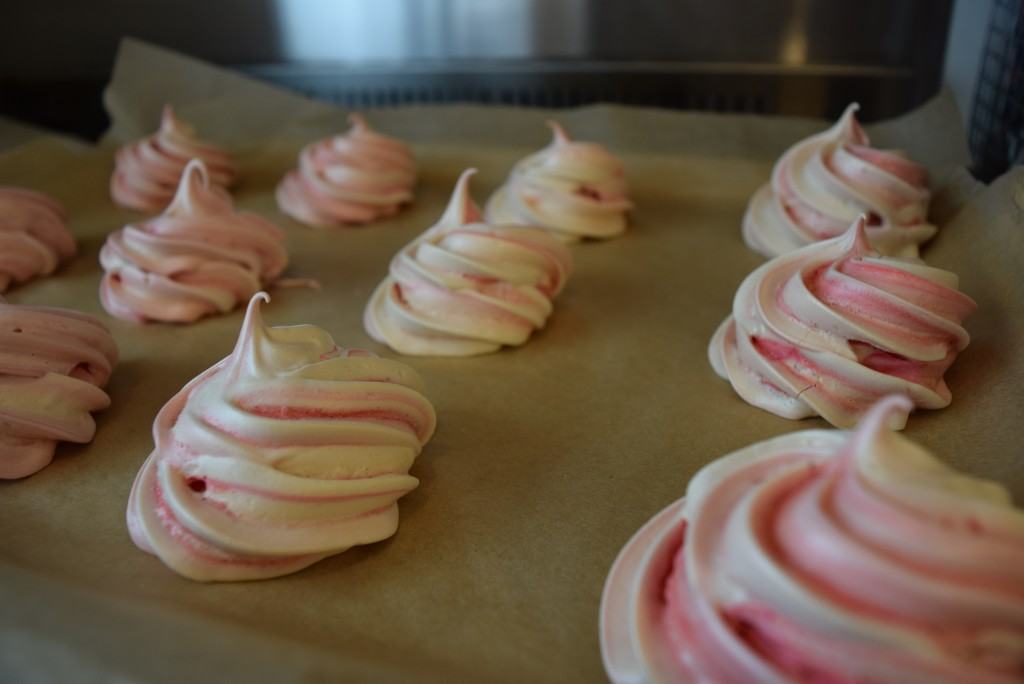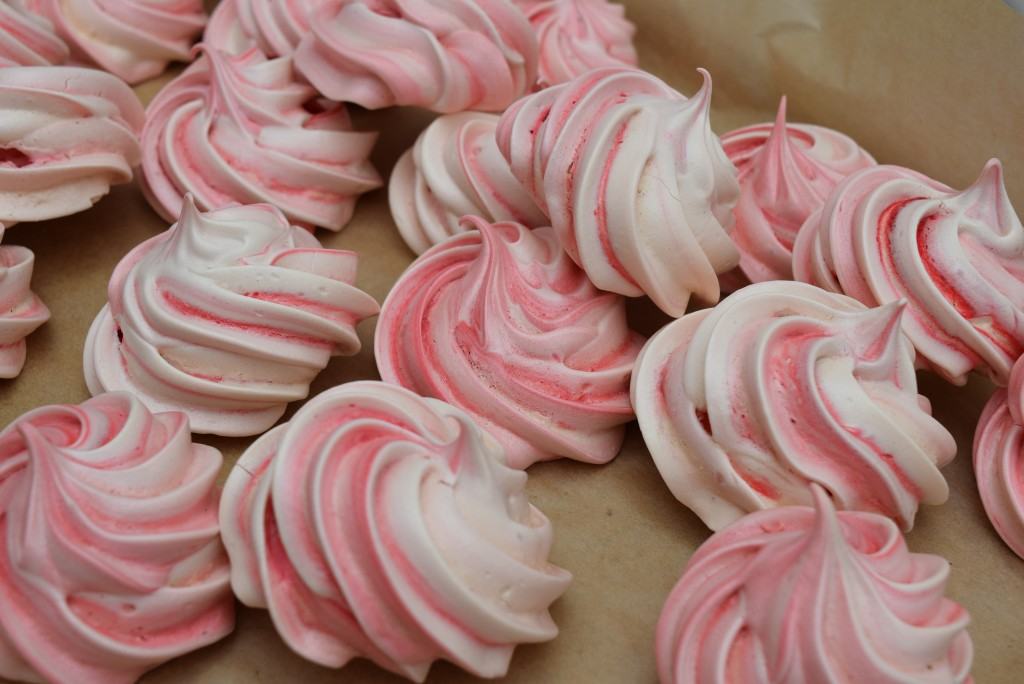 Leave them to cool then serving suggestions are up to you. Sandwich these works of art with whipped cream, drizzle with melted chocolate, serve with soft, red Summer fruits or ice cream.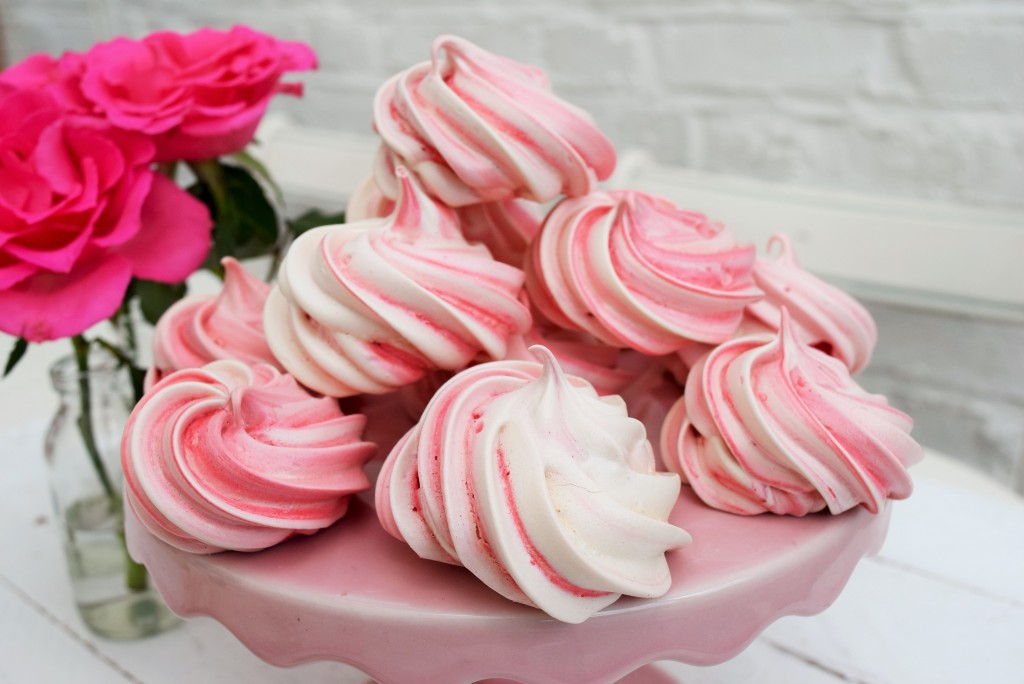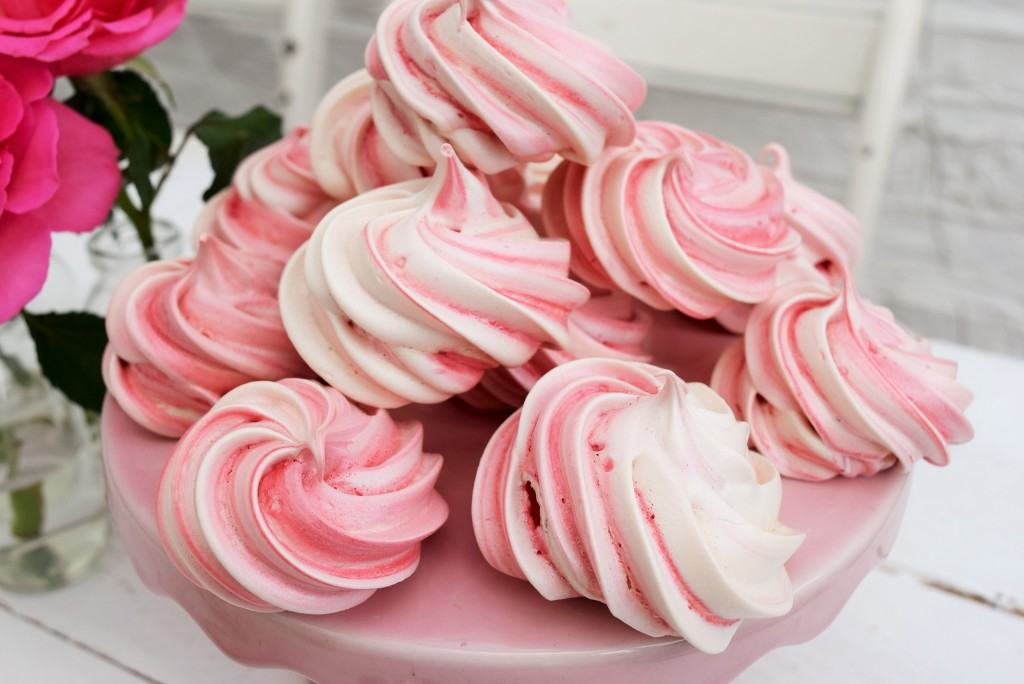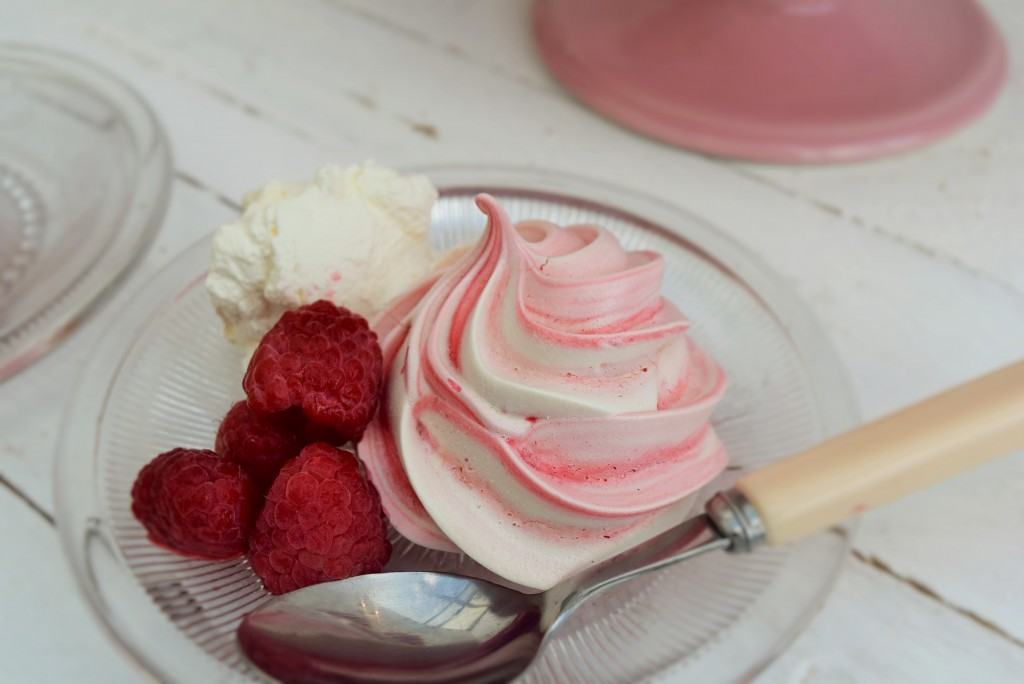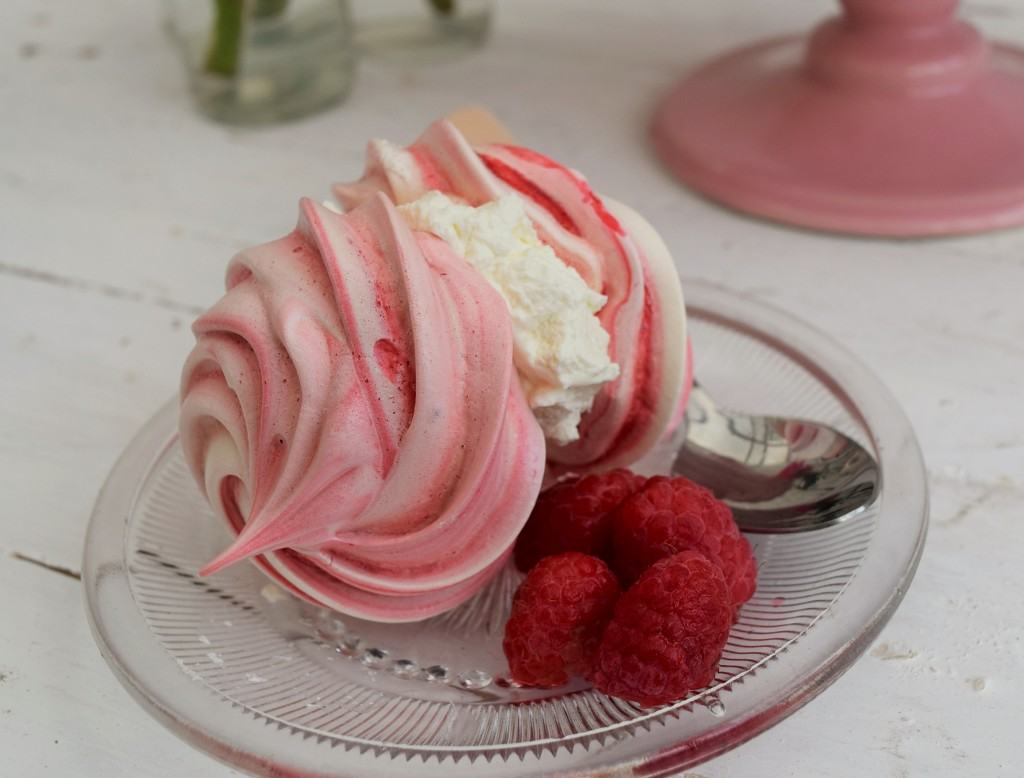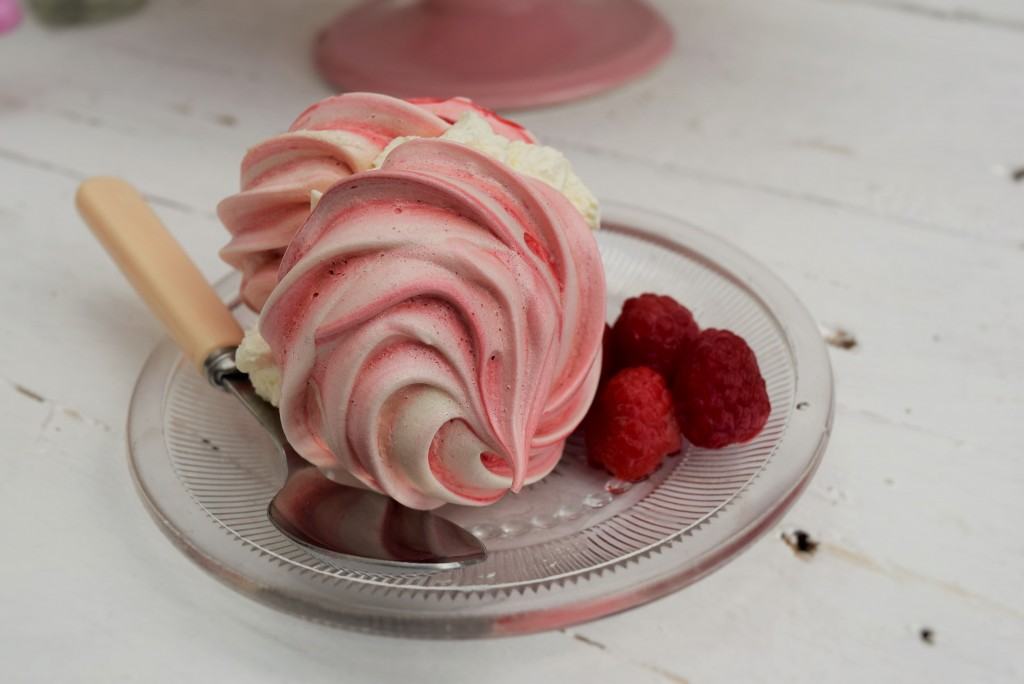 Pretty in Pink. One of my most favourite films. And now one of my favourite desserts. Who could fail to not ooh and aah over a pile of these beautiful meringues.  Perfect Summer dinner party fodder. Have fun choosing your colour schemes, let Lucy Loves bring out the artist in you.
Lucy x
Pretty Pastel Meringues Recipe
You will need a lined baking sheet or two
Makes around 24 small meringues
4 egg whites
225g caster sugar
1 teaspoon vanilla extract
1 teaspoon cornflour
1 teaspoon white wine vinegar
A dab of food coloring of your choice
Cream, fruit, chocolate or ice cream to serve
Pre heat your oven to a low 120 degrees fan assisted and line two large baking sheets.
Take the egg whites and add to a large clean, grease free bowl or bowl of your stand mixer. Beat these at speed until they hold very stiff peaks (when you pull the beaters out the egg whites will stand up and not droop). Next add the caster sugar, a tablespoon at a time, beating thoroughly all the time, until all the sugar has been used. Add the teaspoons of vanilla extract, cornflour and vinegar then beat again. Carry on for another 5 to 10 minutes until you can no longer feel grainy sugar when you rub the meringue mixture between your fingers.
Dip the prongs of a fork into the food colouring of your choice and swirl it through your mixture. Add a star nozzle to a piping bag and snip the end off the bag. Fold the bag over a large jug as this makes it easier to fill, then fill with the meringue mixture. Pipe small rosettes, starting from the outside and piping in and ending with a flourish. If you don't have a piping bag, just spoon artistic blobs onto the baking paper. This mixture makes around 24 small meringues. Pop them in the oven for 30 minutes at 120 degrees then after this 30 minutes turn the oven down to 100 degrees for a final 20 to 30 minutes. The meringues are cooked when just starting to colour very slightly and come away from the baking paper easily. Leave to cool then serve with whipped cream, sandwiched together if you like, and summer berries. Or with ice cream and chocolate sauce. You choose. These store in an air tight container for a week or can be frozen for up to three months.