Slow Cooked Gammon with Cranberry Juice
Sunday lunch can be a contentious issue in our house. If roast chicken appears too often murmurings of discontent start. This then leads to crys of 'cook your own bloody Sunday lunch' from me, and it ends in a row.
However, when I calm down and ask my family what they would rather have to eat on a Sunday, gammon usually tops the list. Beef is second, if you're interested. Roast chicken is way down.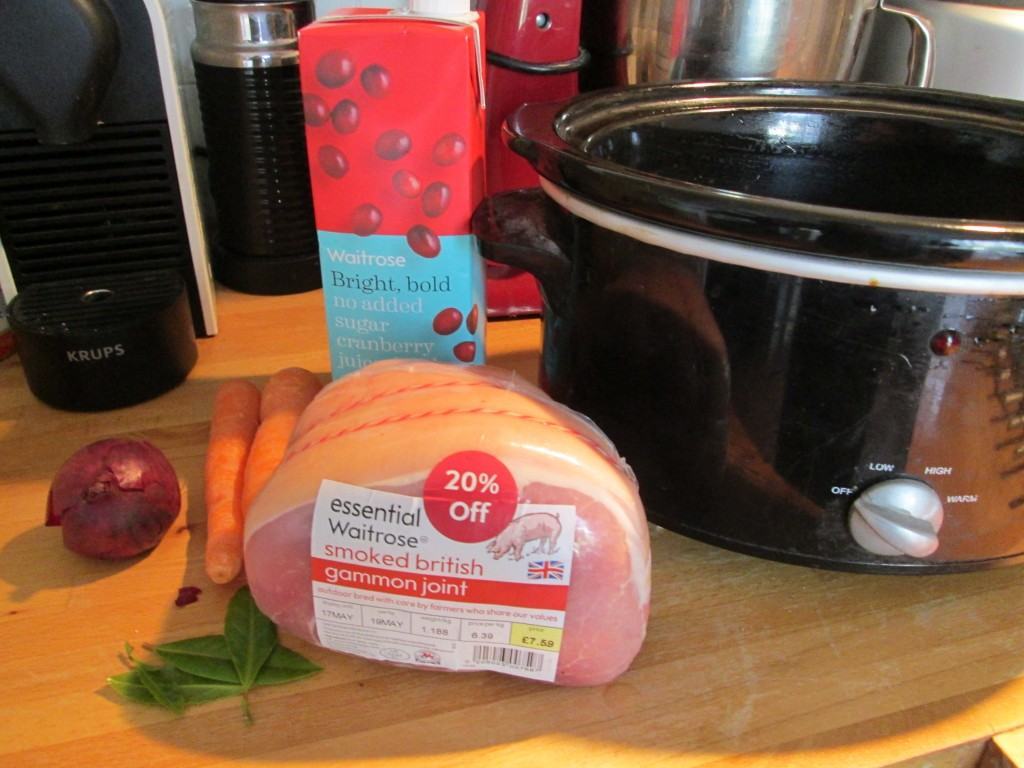 Ooh look, the gammon was on offer, I love an offer.
I find my slow cooker is reasonably redundant most of the time, but for gammon, it works a treat. The lengthy cooking time, with sour cranberry juice, sweet carrots and bay leaf, lead to the most wonderfully soft cooked and flavourful gammon. And, as I am quite often away from the kitchen for hours on end on a Sunday for football touchline duty, the low maintenance nature of a slow cooked meal is super helpful.
Along with nothing more than mash and carrots, this is a perfectly calm Sunday lunch, with little or no drama involved.
Take your gammon and remove the packaging. I often give it a rinse at this point as packaged meat can be a little slimey.  Pop it in your slow cooker with the vegetables and bayleaves.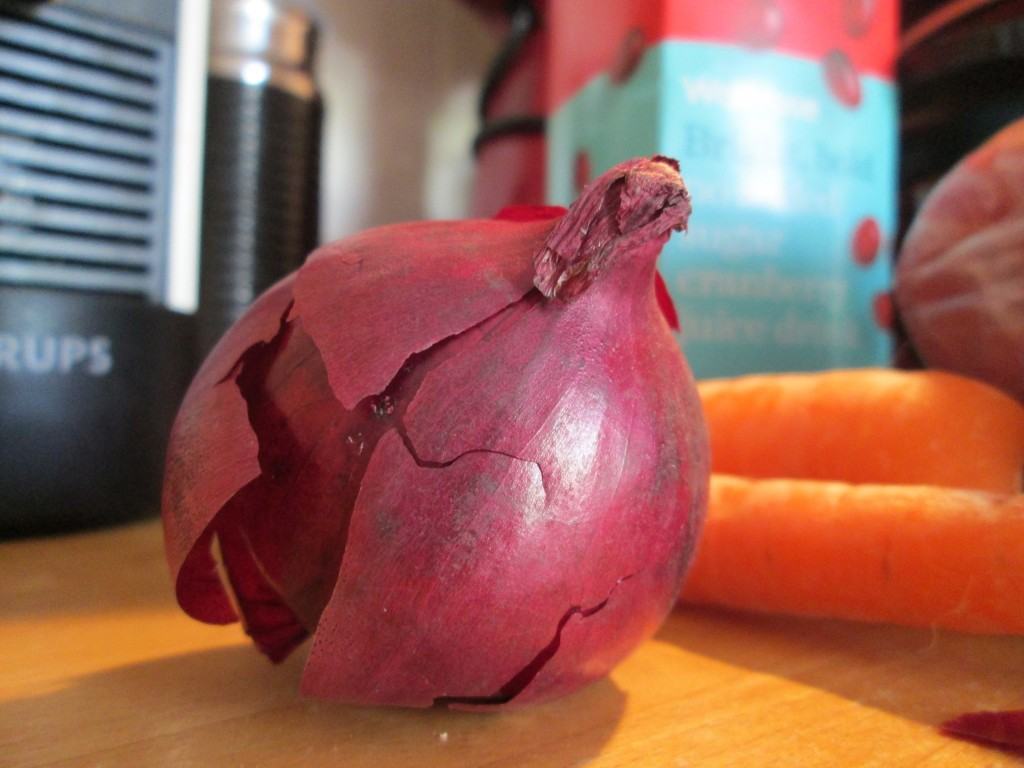 Pour over the cranberry juice, and add a little back pepper. It won't need salt as the gammon should be salty enough. Am slightly embarrassed at how easy this recipe it is, however, it does taste delicious and as though you had been slaving over a hot stove all day.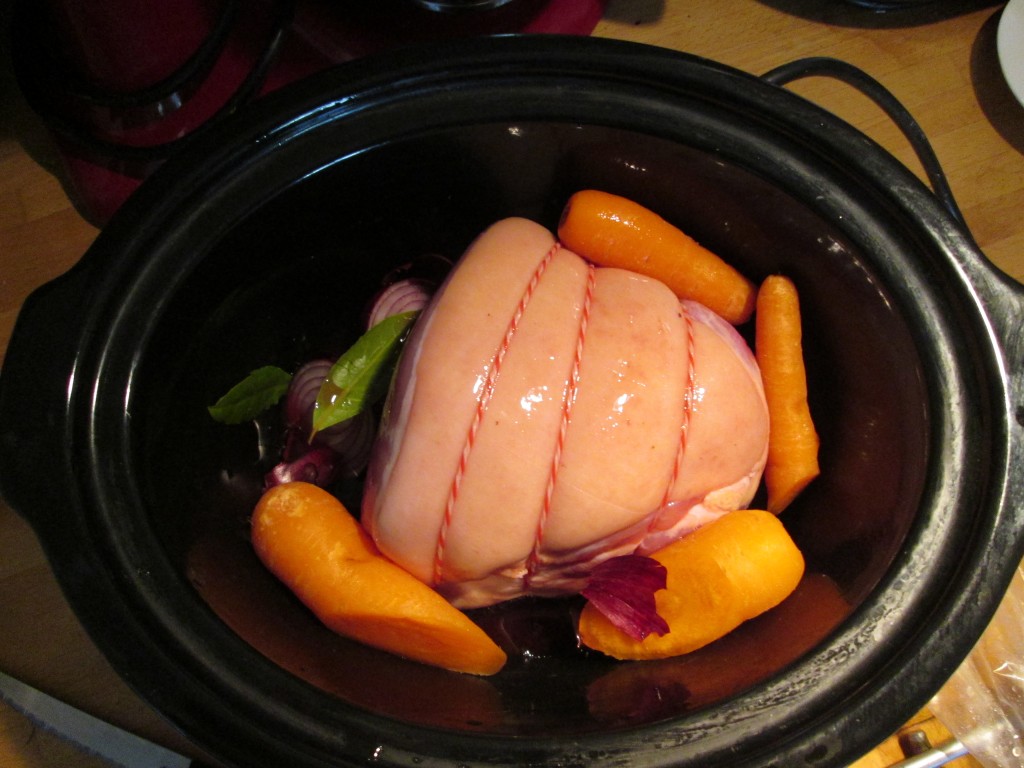 This then cooks away for 6-8 hours in your slow cooker. If you are running late, start it off on the high setting for an hour to speed things up, then turn it down again for the rest of the cooking time. If you don't have a slow cooker, this could be cooked on the stove on a low simmer for around 2 hours, dependent on the size of your gammon joint. And I would probably double the amount of cranberry used as the stove method does not create as much cooking liquor as the slow cooker.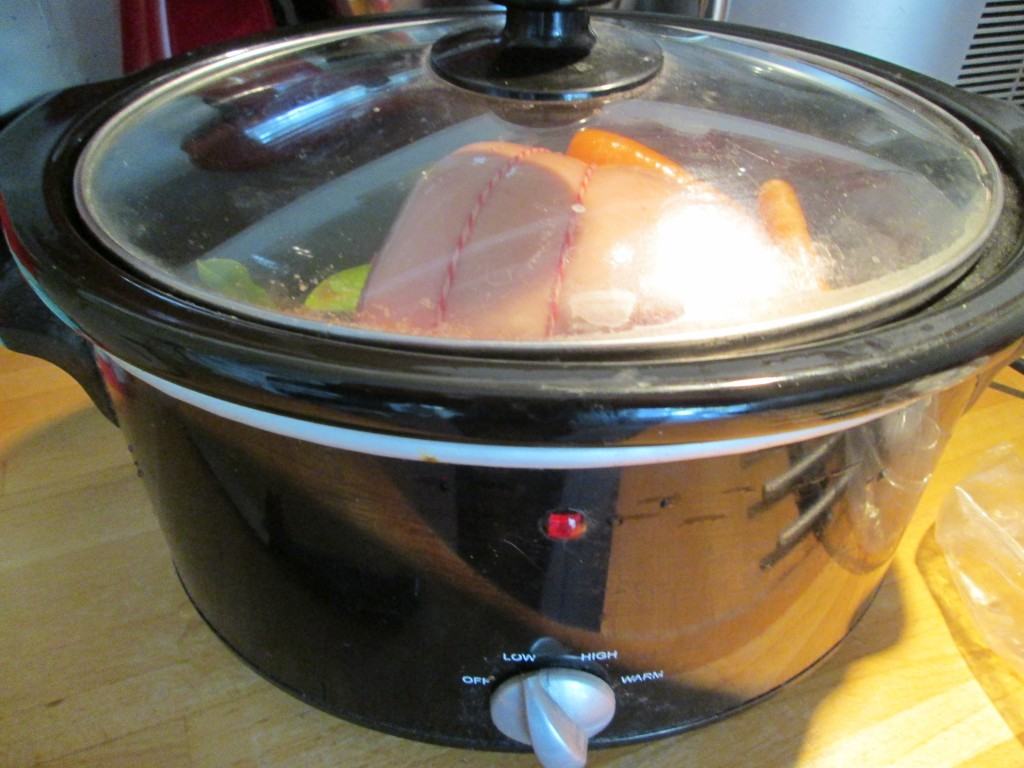 Once the time is up and your gammon is soft and cooked to perfection, remove the joint from the cooking juices and cover in foil.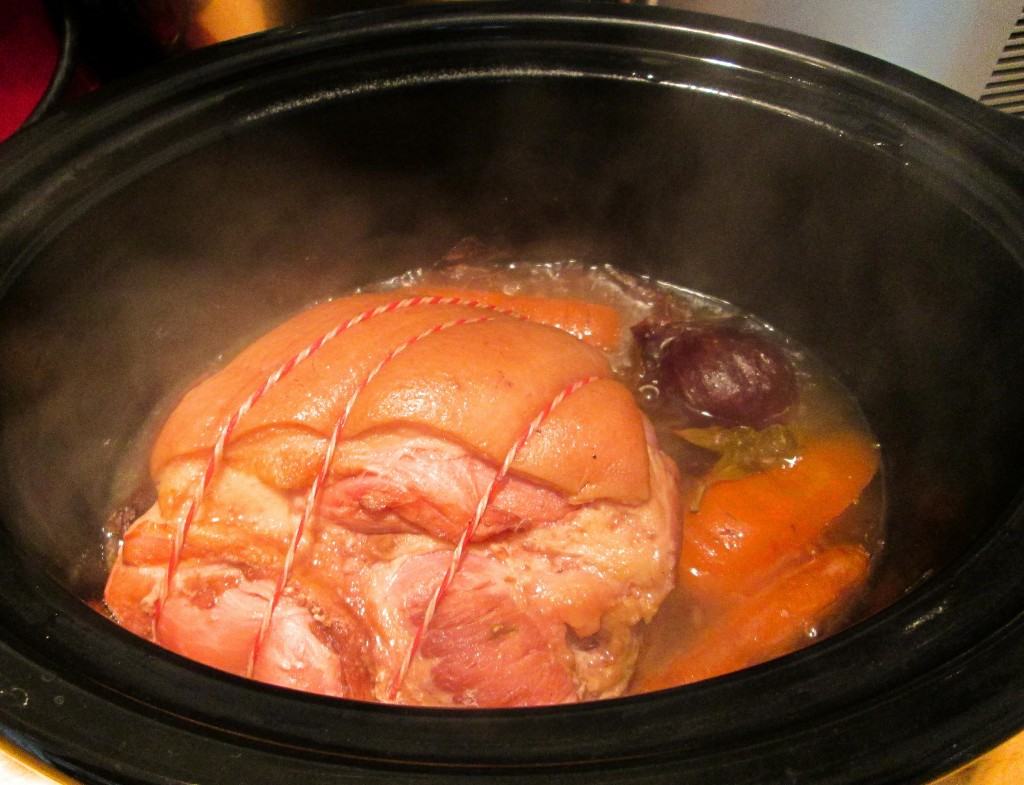 Its smells wonderful, so savoury and delicious.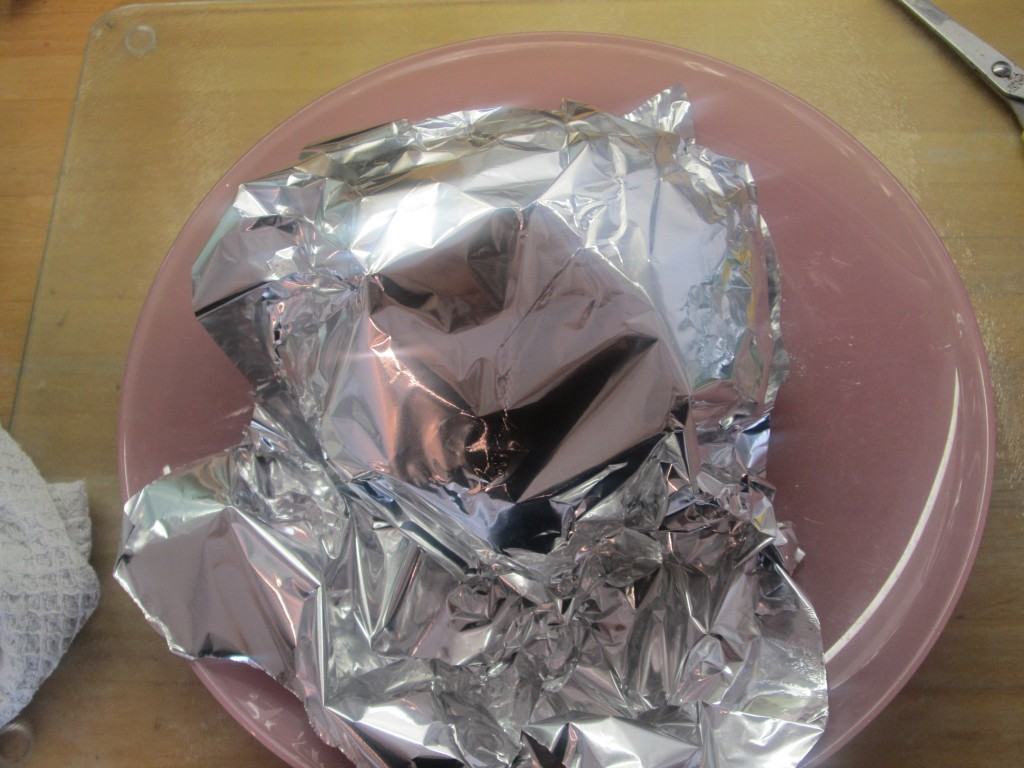 Strain the now redundant vegetables from the gravy and keep it warm in a jug whilst you 'carve'.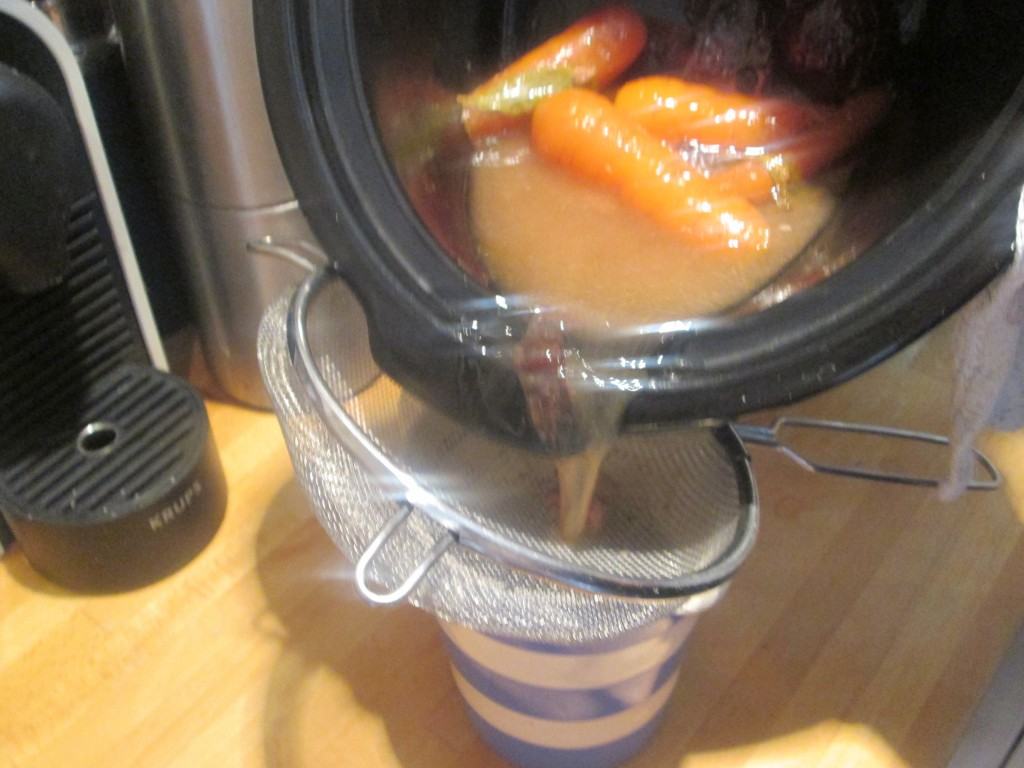 I say 'carve' because, thank goodness, you don't really require any carving skills with this Sunday joint. My carving skills, much to my perfectionist's Father's shame, are appalling. Simply remove the string and skin and pull the meat into elegant chunks.
This is best served with the piping hot cooking juices, mash and vegetables. And a token 1970's parsley garnish.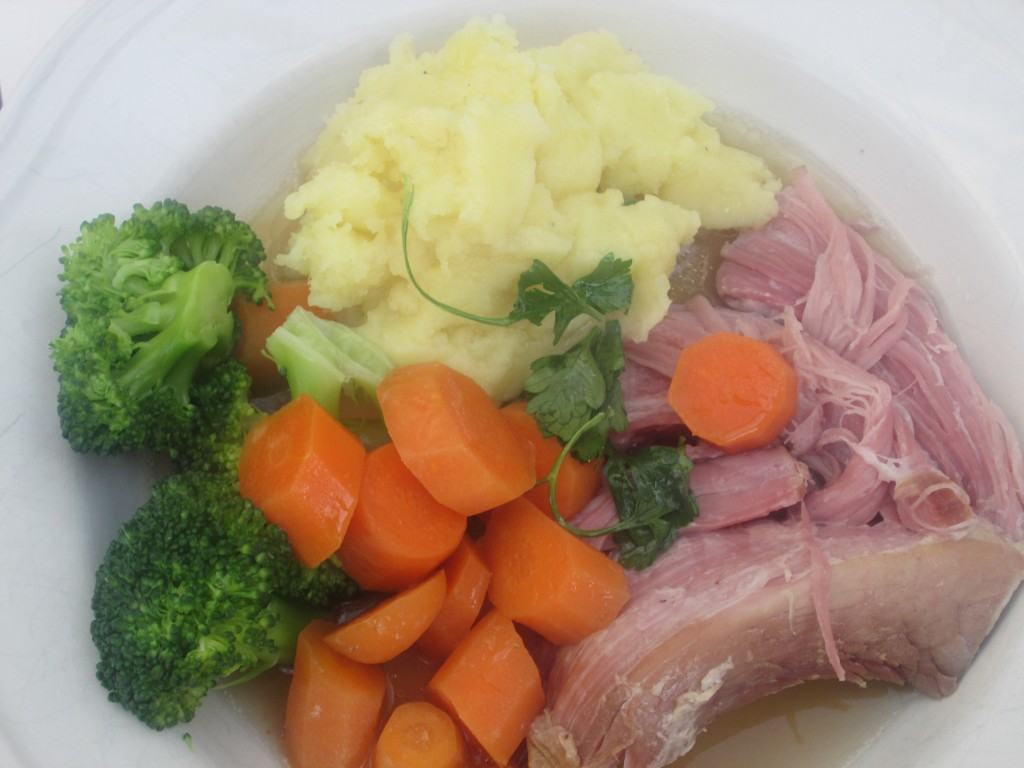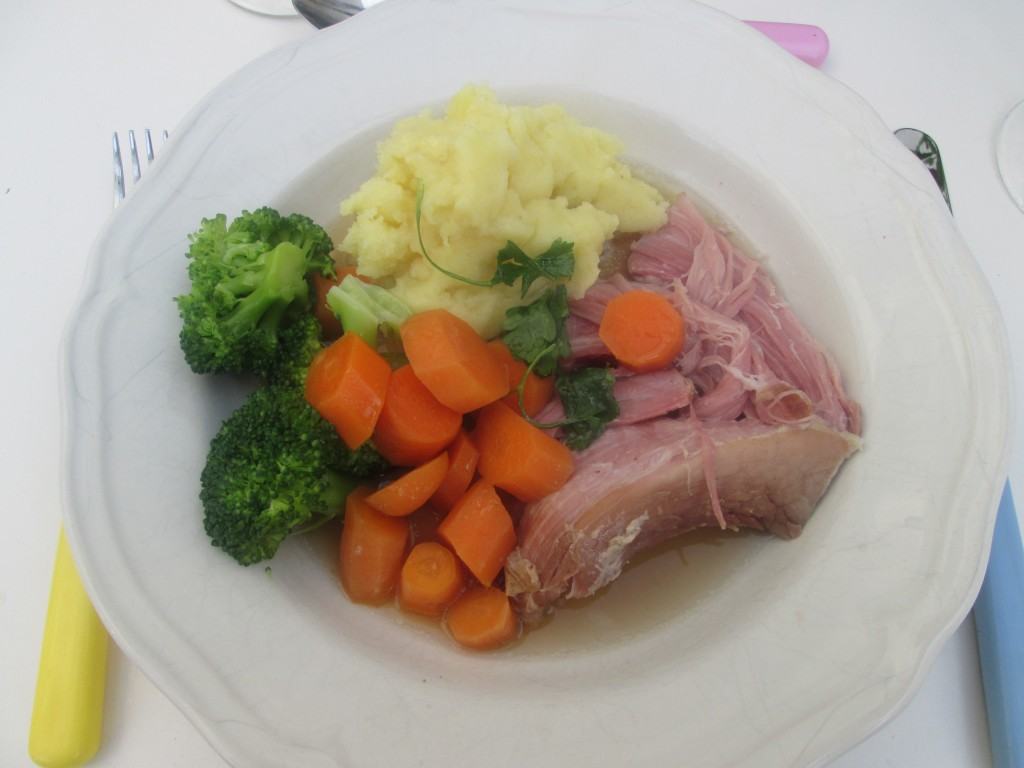 Super easy, delicious and should race to the top of your Sunday lunch chart (should you have such a thing).
Lucy x
Slow Cooked Gammon with Cranberry
1.2kg Piece of smoked gammon (roughly, bigger or smaller would work too)
4 Bay leaves, fresh pilfered from a neighbours bush, or dried from the shops
A small red onion
2 or 3 carrots
250ml Cranberry Juice
Black pepper
Serve with buttery mash potatoes and vegetables of your choice
The method for this is really rather simple. Remove the gammon from its packing, rinse if you like, then place, string intact in your slow cooker.
Add the carrots, chopped into three pieces each, I don't even bother to peel, the halved onion, skin on or off and the bay leaves. Pour over the cranberry juice and a sprinkling of black pepper and leave on low for 6-8 hours to simmer away.
Place the gammon on a plate and cover with foil whilst you strain the gravy/jus/cranberry cooking juices into a jug and finish off your vegetables.
The meat will just fall apart, so pull into elegant chunks and serve with the piping hot, gravy.