Lemon Drop Shots Recipe
At last, we have had a prolonged spell of good weather and I feel it may be time to pop the bobble hat on the back burner at last. Ted's had a bit of a limpy leg for the last couple of weeks so we haven't been on any long walks with him to appreciate the start of the new season. He's on the mend now though, so I am desperate to get back on our favourite paths and to feel the warm spring sun on our backs. This is usually the kiss of death for the weather, but the forecast looks wonderful for this weekend so I am going to celebrate with a couple of Lemon Drop Shots this Cocktail Friday.
I start my day with a mug of hot water and a slice and squeeze of lemon. I adore lemon, it's so tart and feels clean and as though it has healing qualities. This Lemon Drop Shot probably is slightly lacking in healing powers, due to the addition of vodka but nonetheless it does still have a wonderful sweet and sour freshness. You can serve this drink in 4 shot glasses or as 2 larger Lemon Drop Martinis. I am trying to drink less at the moment so the Lemon Drop served as a little shot is just perfect. It has the right amount of spirit to lift you but not enough to knock you off your feet.
Easter on the horizon, a whiff of warmth in the air and a Lemon Drop Shot in your hand, good times are in the offing. I love this time of year, it's so full of promise. And A level revision, hormonal teenage boys and huge shopping bills. I think I will be drinking all 4 of these Lemon Drop Shots myself now I think about it.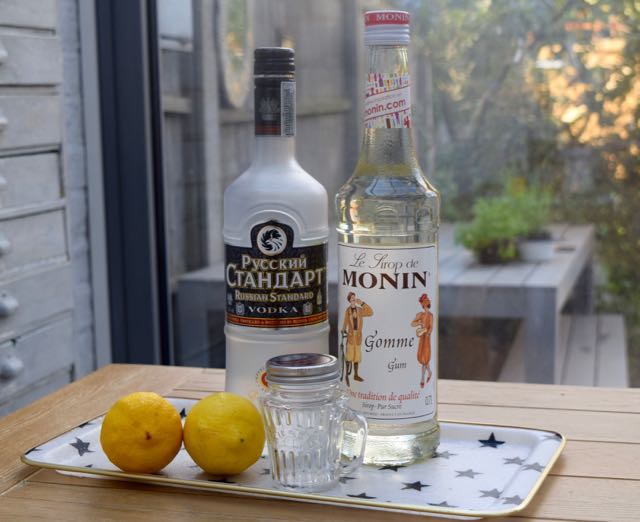 Excuse the slightly tired lemons, they were still full of juice, despite the wrinkly skin. Nothing not to like here, simple and fresh, if only life were more like this week's Friday Cocktail.
Take your cocktail shaker and, as per usual, add a large handful of ice for chilling. Pour in the lovely big shot of vodka, followed by the simple syrup. Mine was from a bottle but you can make your own but bringing to the boil equal parts caster sugar and water then simmering briefly until the sugar has dissolved. Leave to cool then keep in the fridge for a good couple of weeks.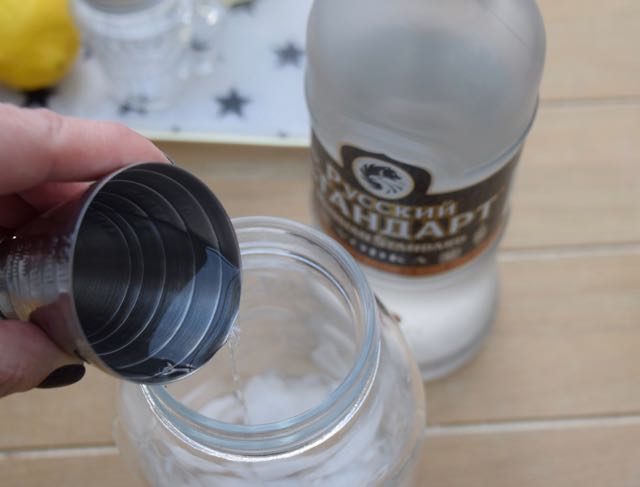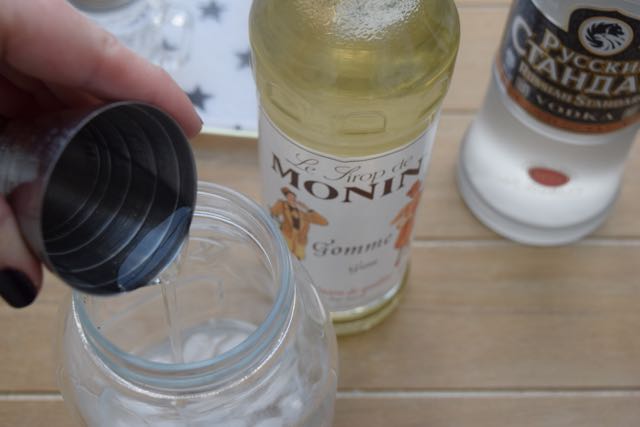 Next add the freshly squeezed lemon juice. This was about two lemons worth so it's good and fresh and tart.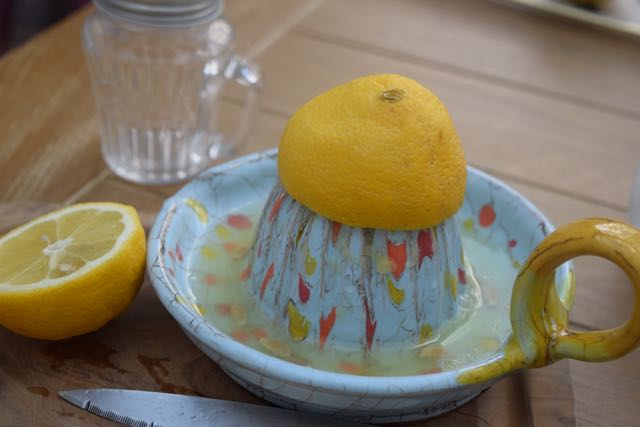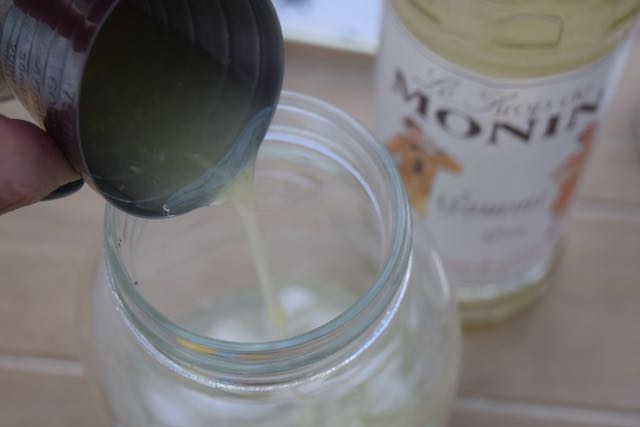 Give this beautiful seasonal mix a good shake until super chilled.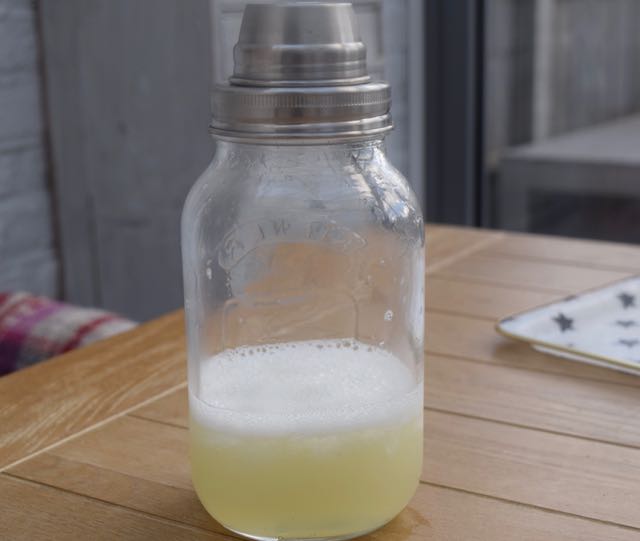 Now pour into your chosen glasses. I went for tiny shot glass jars and didn't give them a sugared rim as I am trying to avoid too much sugar. Do add one if you like by just dipping the rim of the glass in lemon juice then dipping again in caster sugar.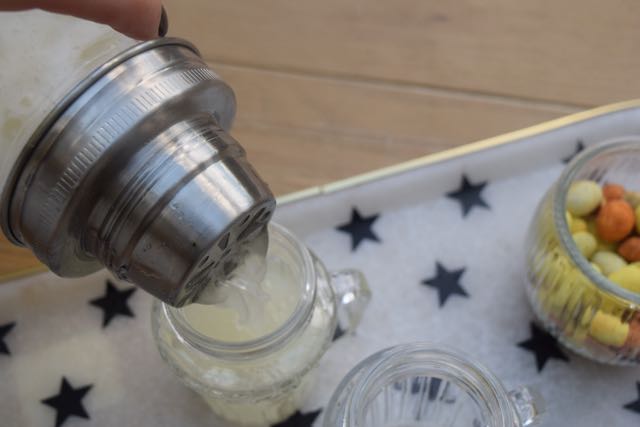 Sip and enjoy every little Lemon Drop of it. Feel free to share the 4 shots, or not, depending on your stress levels this week.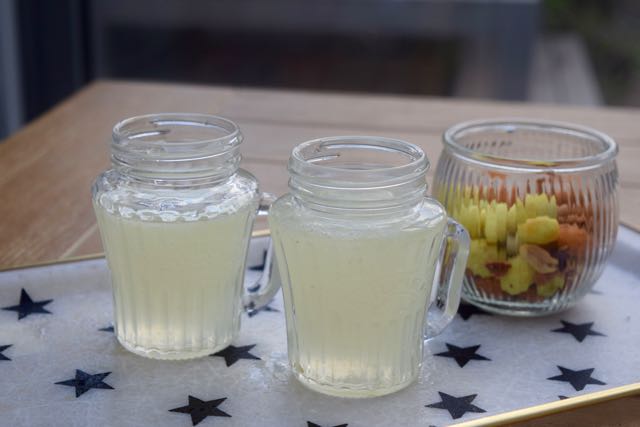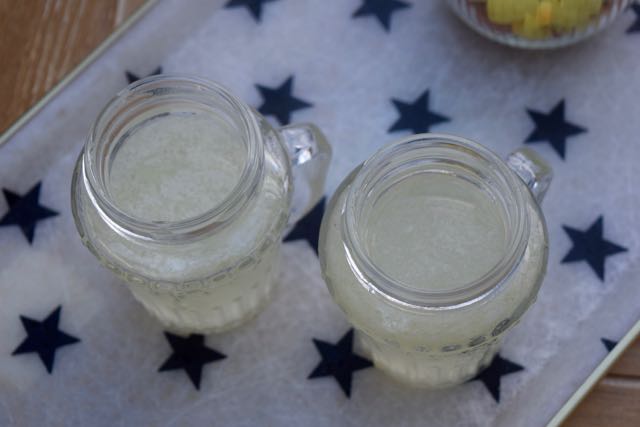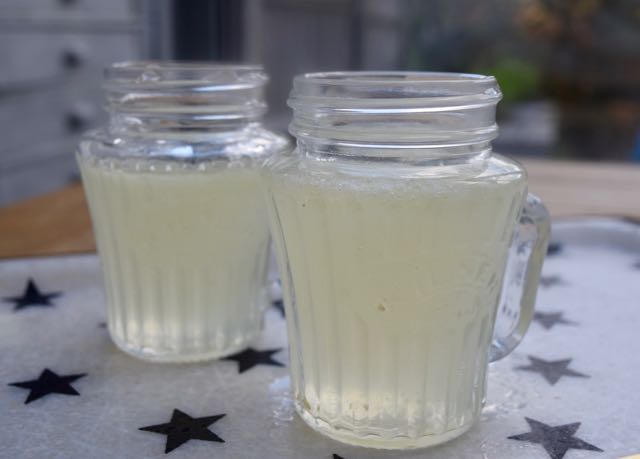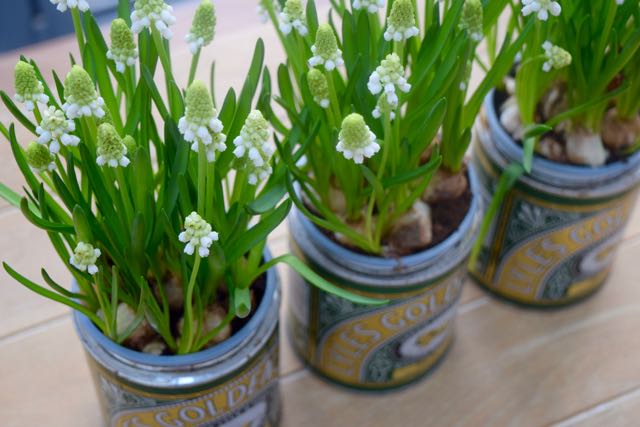 With a warm weekend in the offing, relish the spring freshness and even risk undoing the top button of your coat. Live a little. And certainly try a Lemon Drop Shot or 4 in the wonderful longer light evenings. Lucky, lucky us.
Have a restful weekend.
Lucy x
Lemon Drop Shots Recipe
Makes 4 shots, or 2 bigger martini style drinks
You will need 4 shot glasses or 2 martini glasses and a cocktail shaker
75ml vodka
50ml freshly squeezed lemon juice
50ml simple syrup
Ice for the cocktail shaker
Sugar rim garnish, if you like
Take your shot or martini glasses and dip in lemon juice and caster sugar for a sugar rim, if you like.
Next, take a cocktail shaker and add some ice. Pour in the vodka, sugar syrup and fresh lemon juice. Shake well until well chilled then pour into four shot glasses or two martini glasses.
Sip and enjoy the fresh lemon taste.